Ostuni, Puglia is a small town with much to offer visitors. As you walk its narrow streets, you'll find many restaurants and cafes. The town is also full of boutiques and artisan shops. When it comes to activities, there are plenty of things to do in Ostuni. From its hilltop location, visitors can enjoy panoramic views of the surrounding countryside. There are also several historic churches and archaeological sites to explore. And no visit would be complete without sampling the local food and wine. So if you're looking for a charming town with plenty of delicious food options, beauty, and medieval history, Ostuni is the place for you!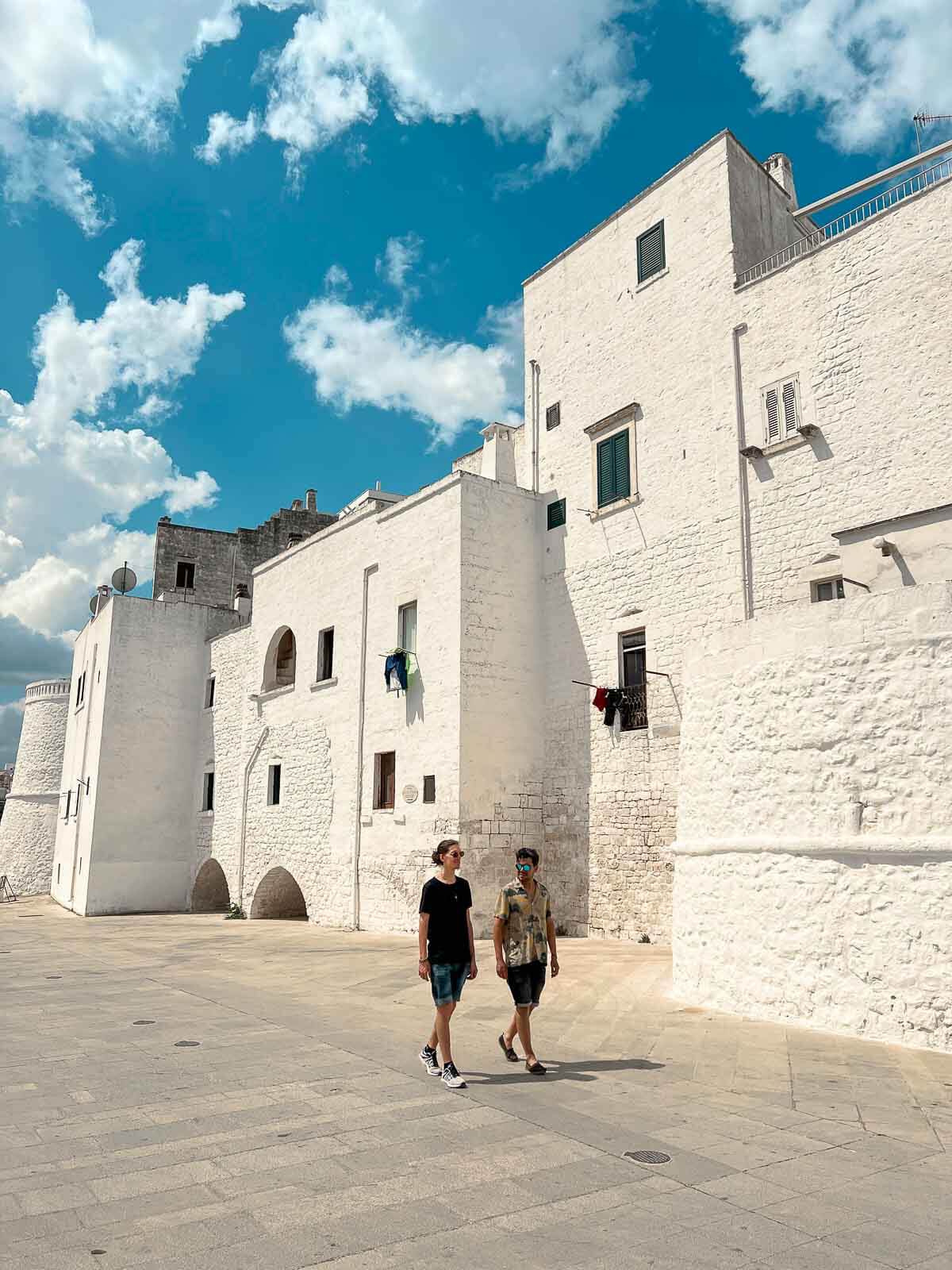 If you are in the Puglia region, visiting Ostuni is a must. It is a city known for being a white city, its beautiful city walls, and its traditional dishes that are made with fresh produce like ravioli filled with cime di rapa (broccolini) and their fantastic and characteristic extra virgin olive oil.
You can even may a day trip to Ostuni and get to see the main attractions and hidden gems in a few hours, in case you pass through after going to Alberobello or Monopoli, or on your way to Lecce or Gallipolis.
This makes Ostuni another fantastic base for day-trippers.
Where is Ostuni?
Ostuni is located next to the Adriatic sea and is famous for its olive groves.
This medieval town is conveniently located between two airports in Italy's prominent shoe hill.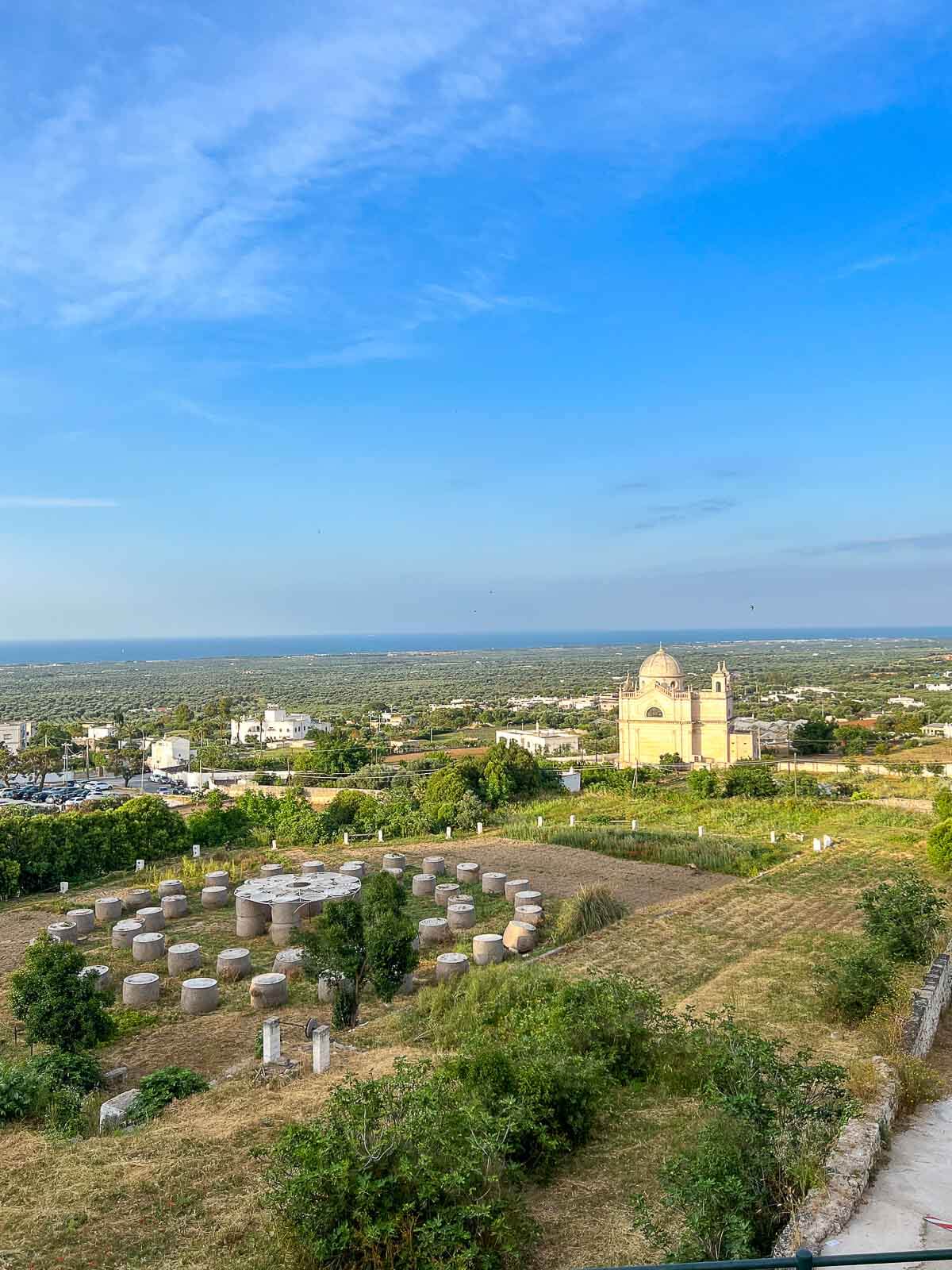 Ostuni's prominent peaks have spectacular views over the vineyards in the valley of Trullis, and blue water, where the region starts to rise in Salento. This famous village within Puglia is called the "White City." This preserves a medieval appearance and appears to spiral over the hill into a circular fairyland.
Ostuni, Italy, has an area on the slope of the lower Murgia at about 250 meters above sea level. The city lies within Brindisi Province. The region is about 85 kilometers from Bari to Ostuni (53 miles), the area's capital.
What is Ostuni known for?
There are a few things that Ostuni is known for.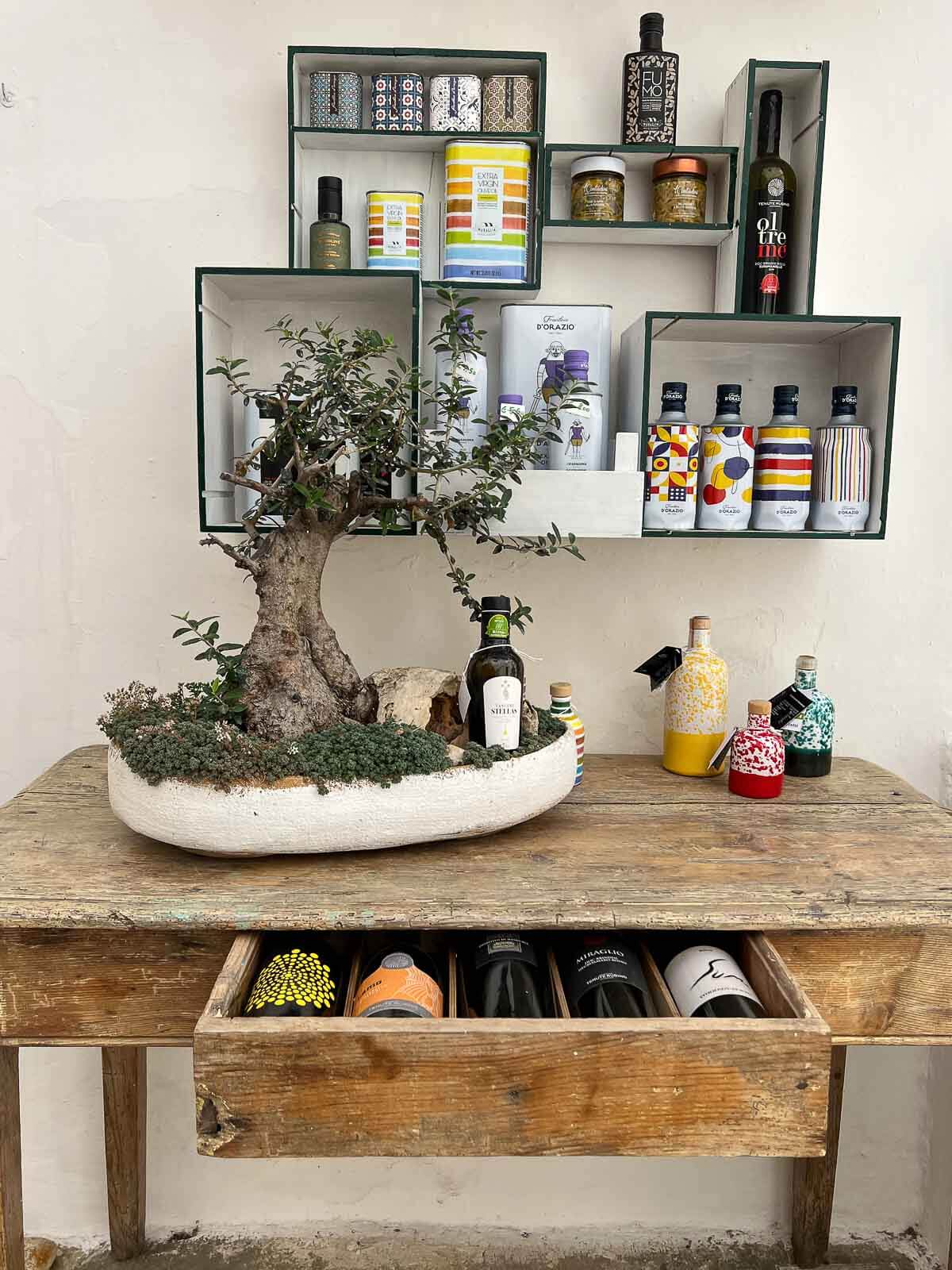 First, it is known for its beautiful whitewashed buildings.
Second, this white city is known for its excellent olive groves and olive oil large production.
Third, it is known for its lovely beaches.
And fourth, it is known for its friendly and welcoming locals!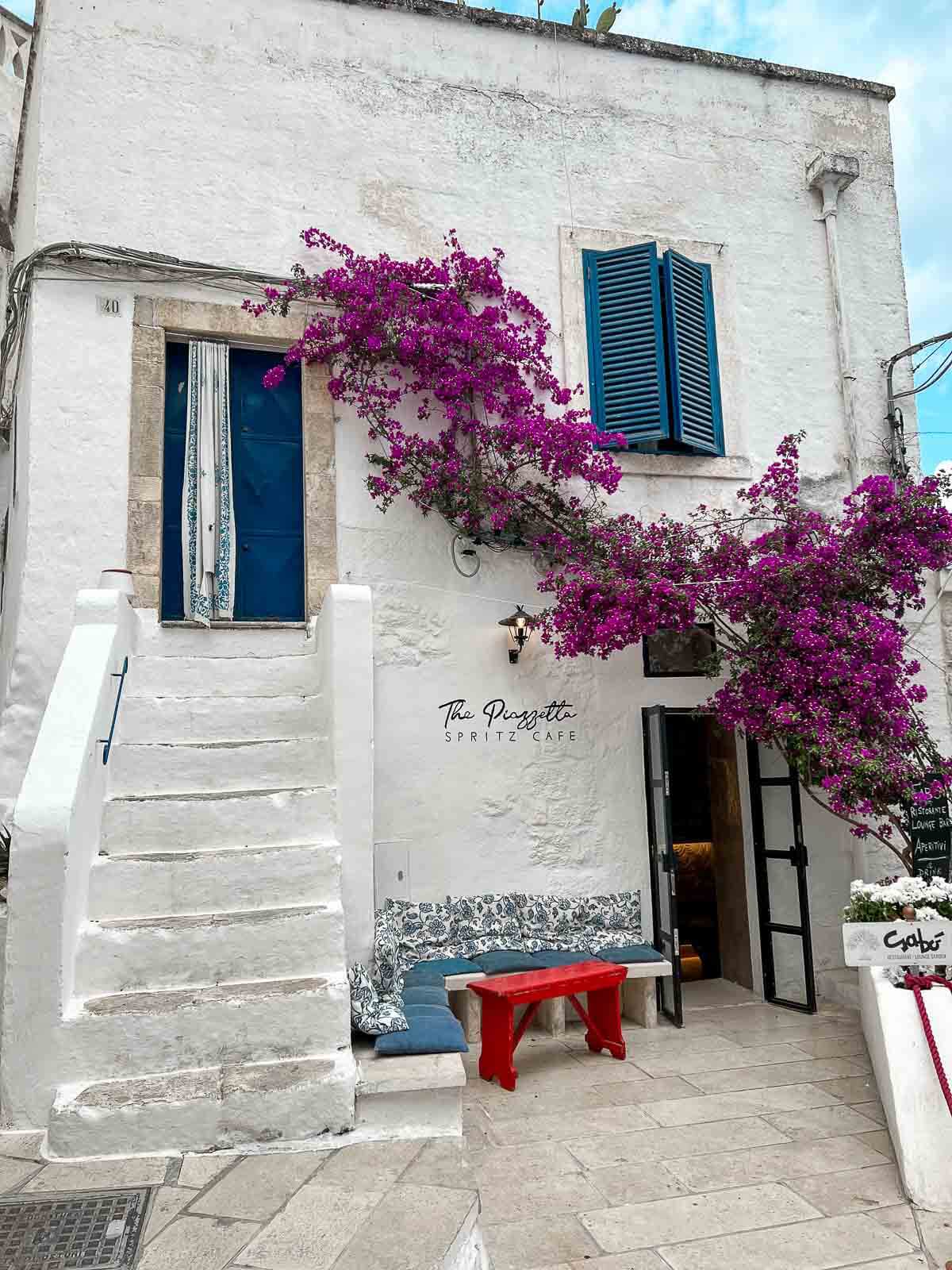 The historic city centre, Ostuni Old Town
Ostuni, Puglia is a historic city located in Southern Italy with a beautiful old town centre. This famous white town is built on a hill, and the streets are lined with ancient buildings and beautiful tiny alleyways. Ostuni is known for its white walls and beautiful architecture with fantastic medieval and gothic elements.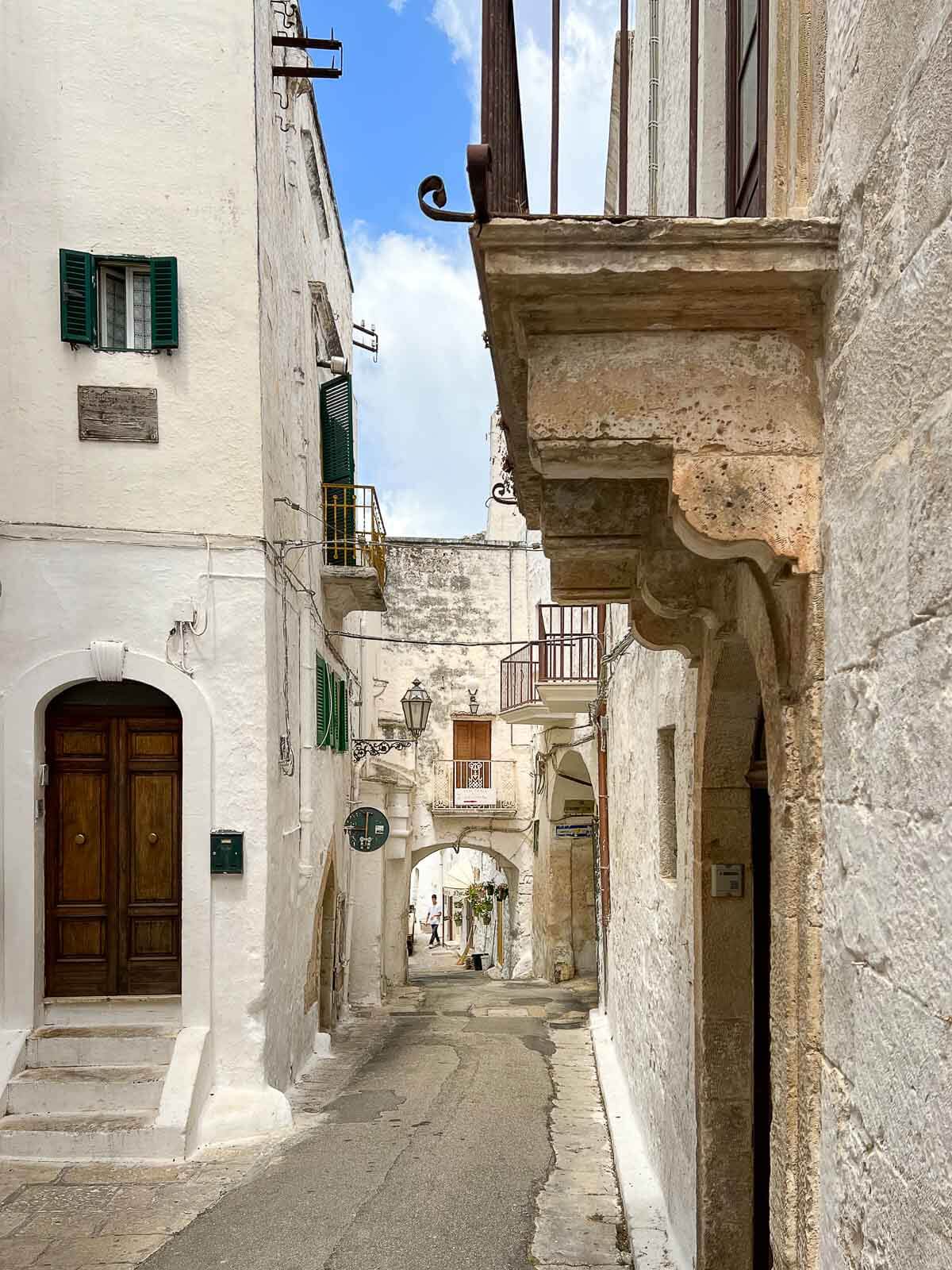 The city has a long history, dating back to the Roman Empire. This famous trulli area was an important city in the Middle Ages, and it was a member of the Ostrogothic kingdom.
The city flourished during the Renaissance, and it was an important center of culture and learning.
Ostuni has a strong cultural heritage, and it is home to many historical sites and museums. The city is also a popular tourist destination, and it attracts visitors from all over the world.
Not to miss in Ostuni Old Town:
Ostuni's Town hall is situated in Ostuni Old town, as well as Ostuni Cathedral was built in gothic style.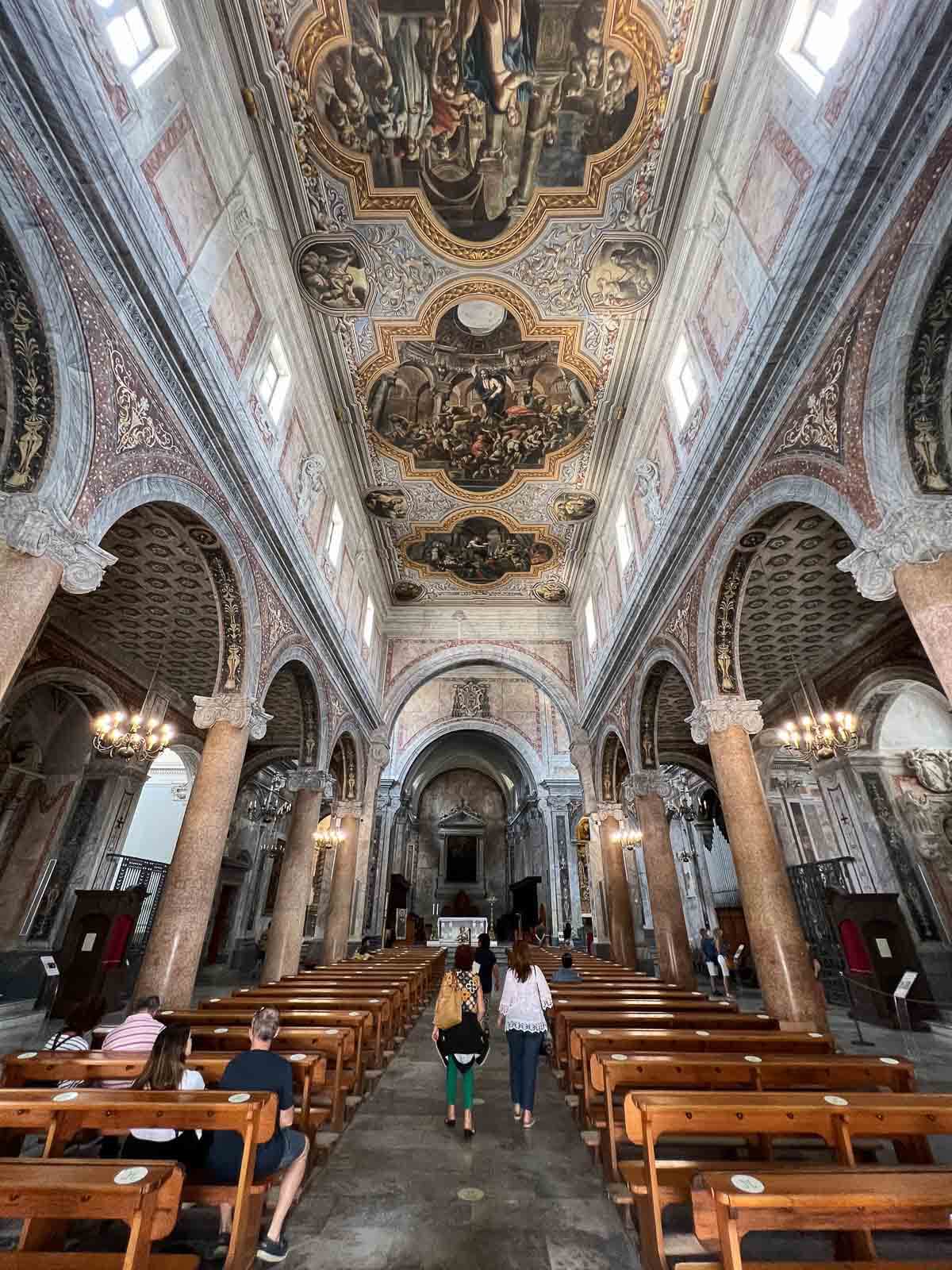 Ostuni city tour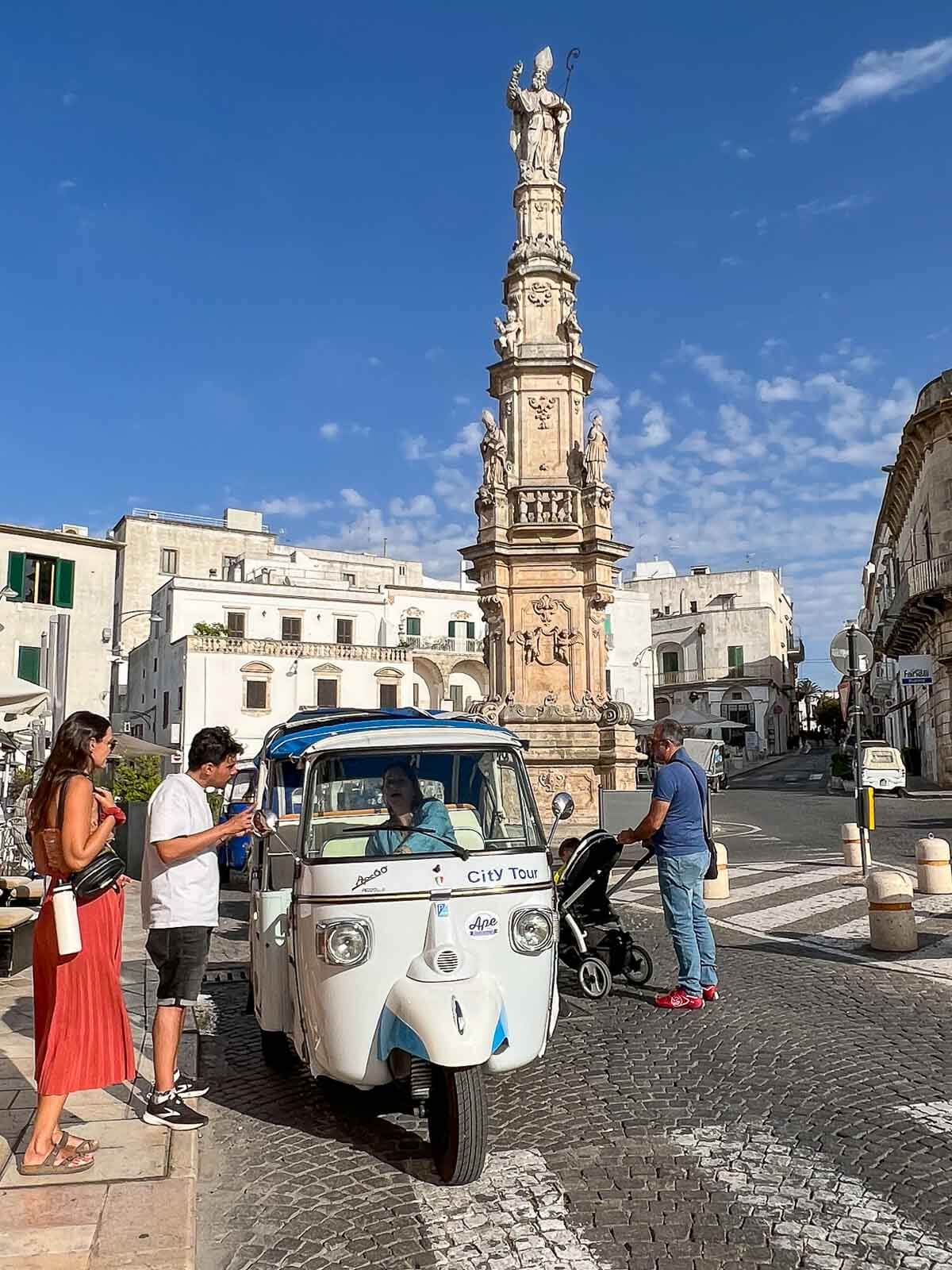 Tip: if you are interested in having a city tour we recommend you hire the small taxis (tuk-tuk-like). And it is a great way to get a city overview and history so you can decide where to go back.
The Ostuni tours are for a maximum of 3 people, 15 euro per person, and we got a 40 euros for 3 people deal. You can find them in the main plaza located in the old town.
You can also book your trip through booking (affiliate link).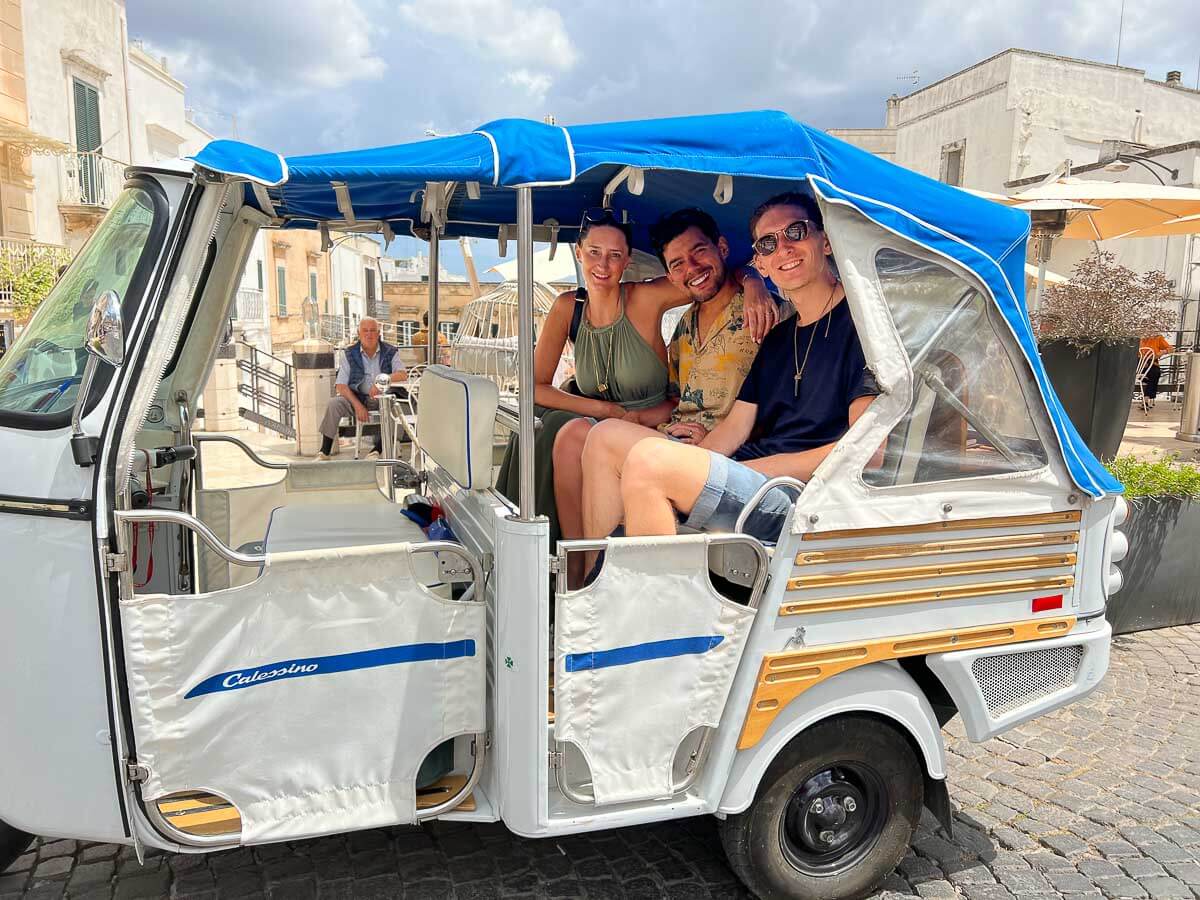 They stop in some of the city's main spots like the Seminary's palace and the bishop's palace located in the square, on both sides of the Cathedral. They are connected with an elegant arched loggia. The beautiful arch was completely restored in the Rococo style during the 18th century.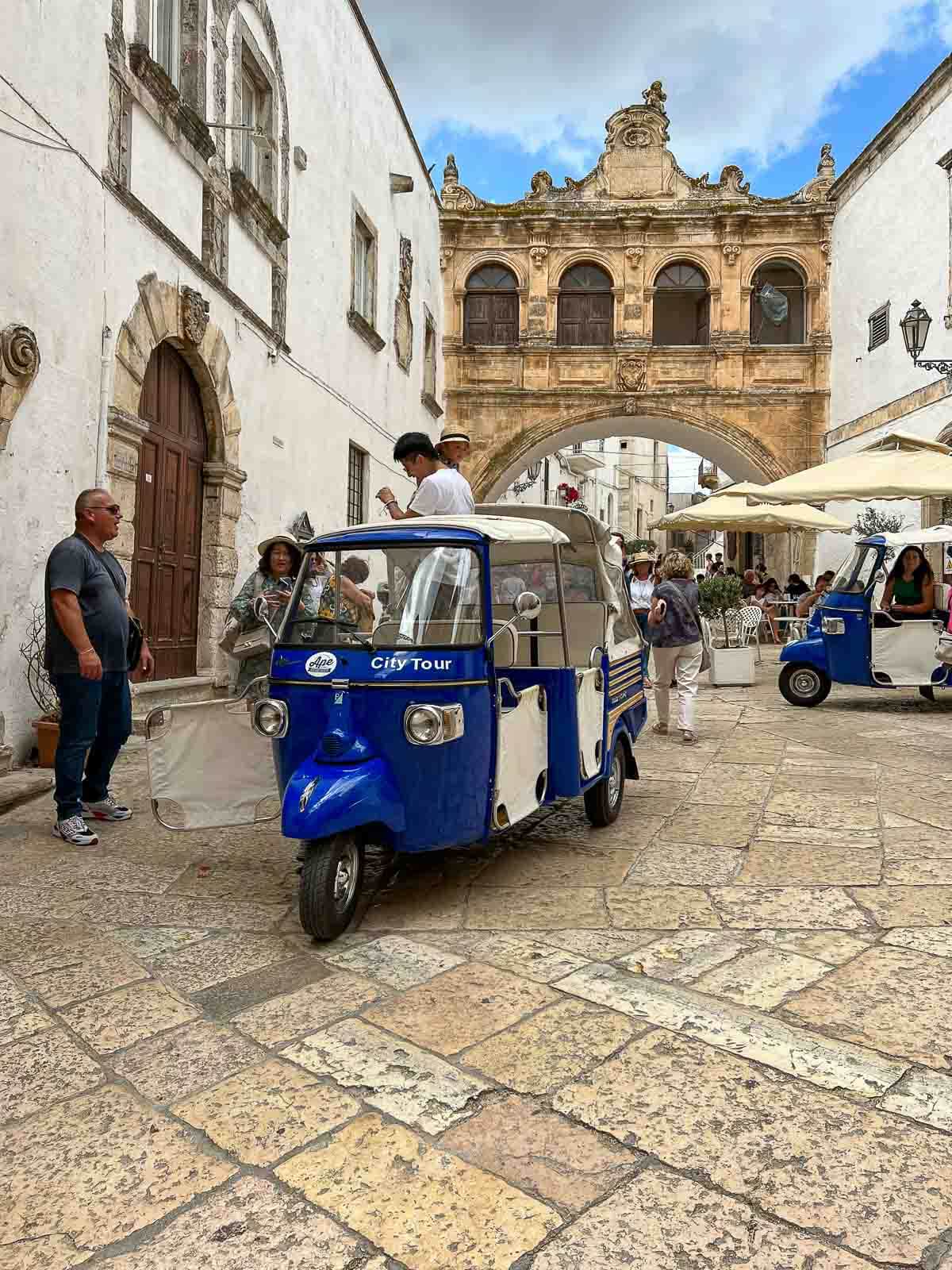 When to visit Ostuni?
While Puglia is beautiful to see, Summer is the perfect time for a trip to Puglia. If you want to spend the holidays in Puglia, consider the time period from late spring to late summer. We loved seeing the city bloom with all kinds of flowers while not so hot that we couldn't stand it.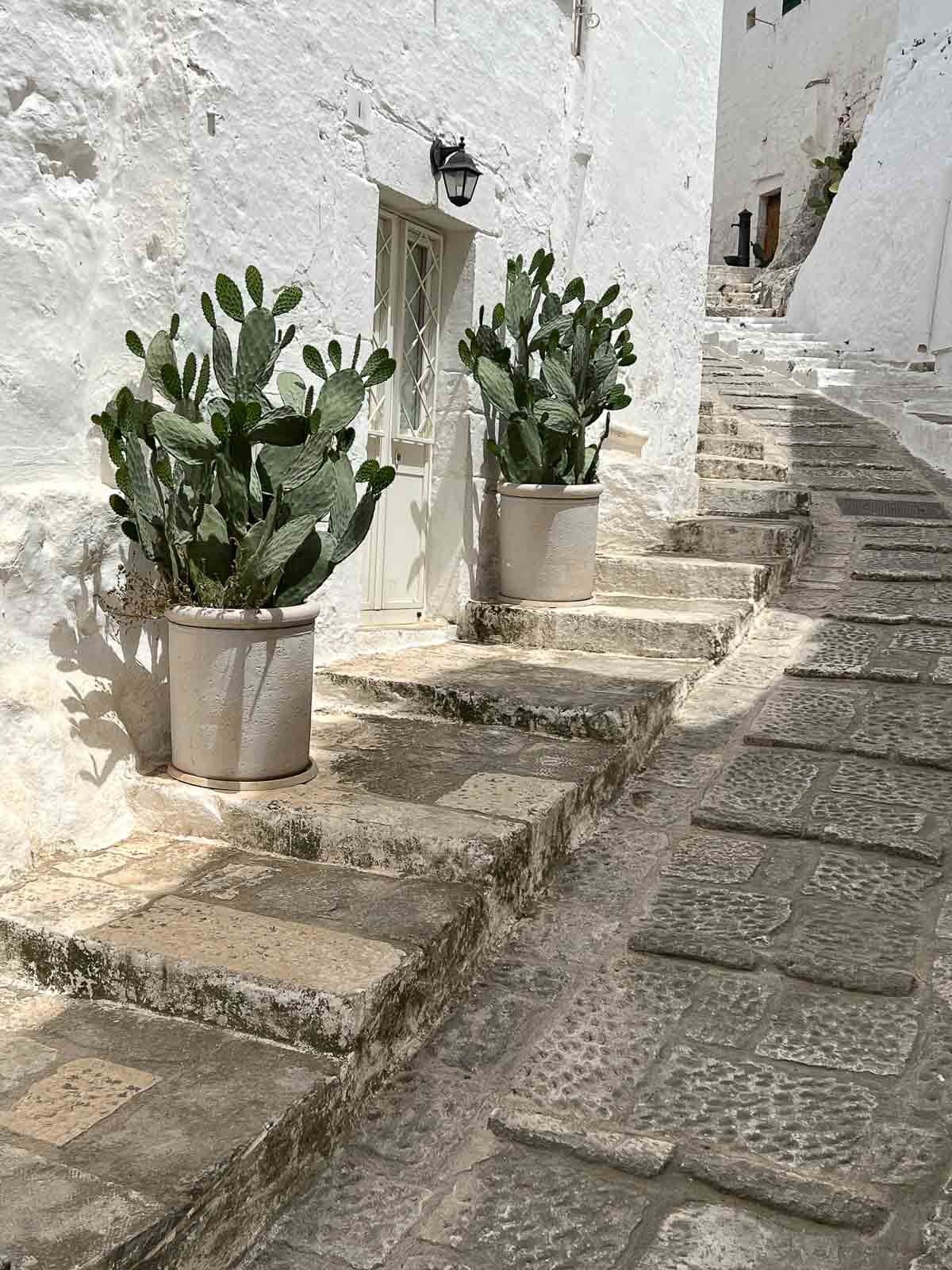 During summertime, Ostuni is very hot and crowded but you can always enjoy the city during nighttime when the cooler breezes arrive and enjoy the beach during the daytime.
If you are a fan of small-town festivities. The small town of Ostuni in the middle of Italy's boot heal in Southern Italy is home to this old festival that celebrates its town's patron saint, Oronzo. This protector has been around since the seventeenth century.
Get to know more about the Cult of Sant'Oronzo.
Where to Stay in Ostuni?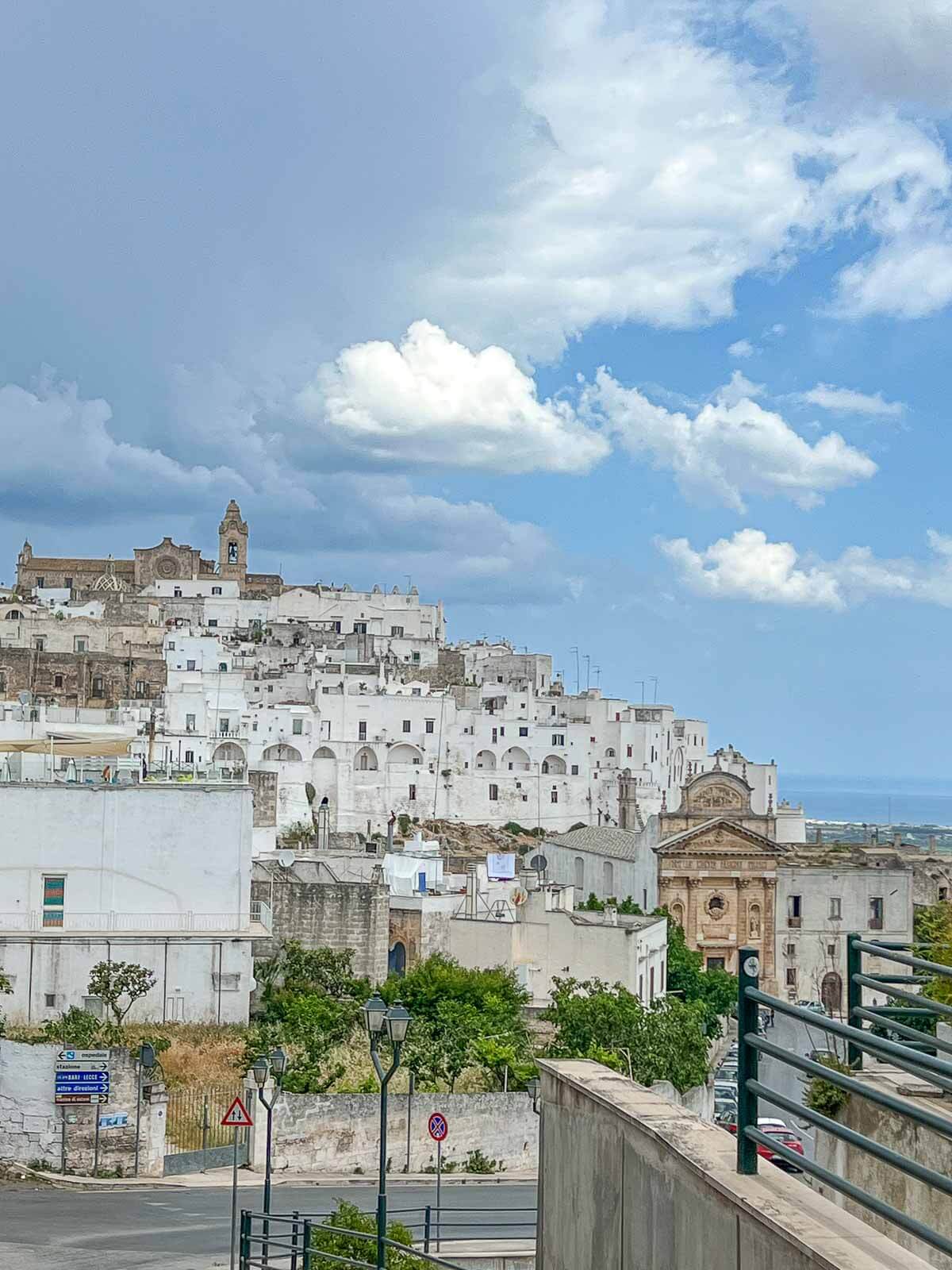 Our hotel was located in Old Town and it was perfect because everything was within walking distance. Unless you don't plan on hiring a car in Puglia for a night out in the evening or prefer to stay closer to the action, we recommend staying in hotels within Ostuni's historic centre. These are recommended and easily accessible.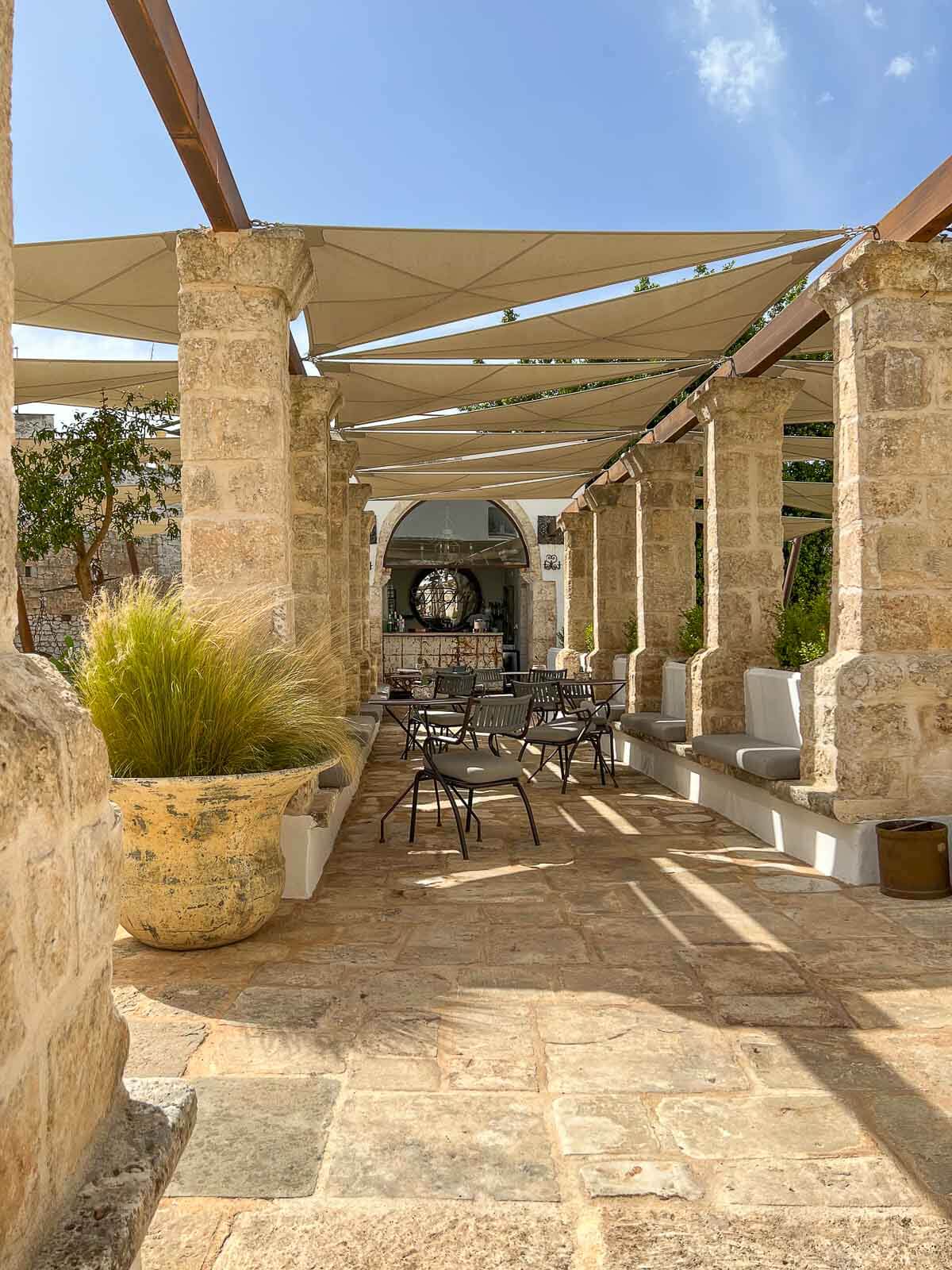 We loved the hotel Paragon 700 (affiliate link); it's elegant facade, amazing courtyard, exquisite cuisine, and designer drinks. It is one of the only buildings that you won't see painted white.
The hotel manager, Christian, was incredibly friendly gave us tons of useful recommendations, and showed us around the city and the surroundings.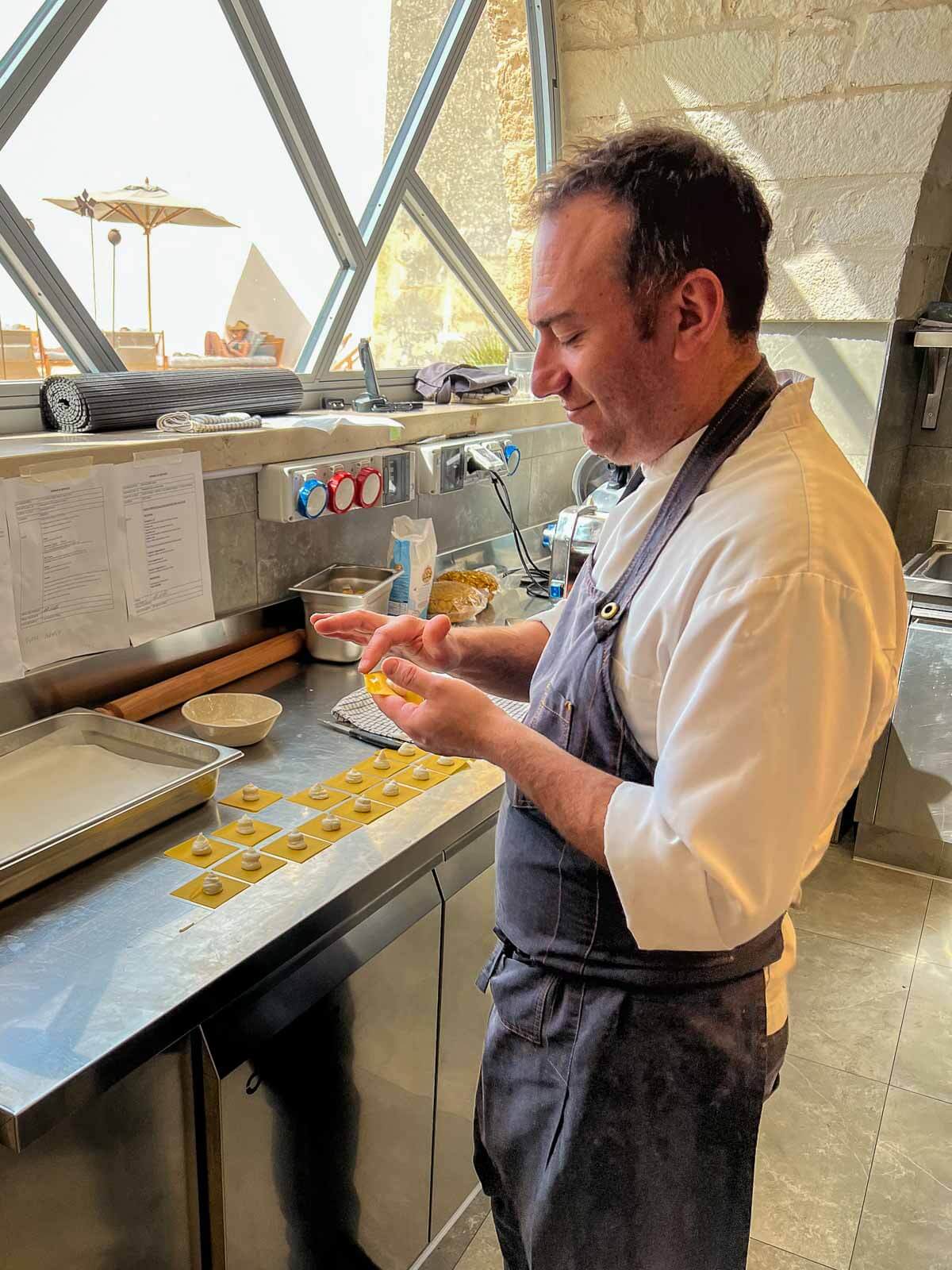 Paragon 700's kitchen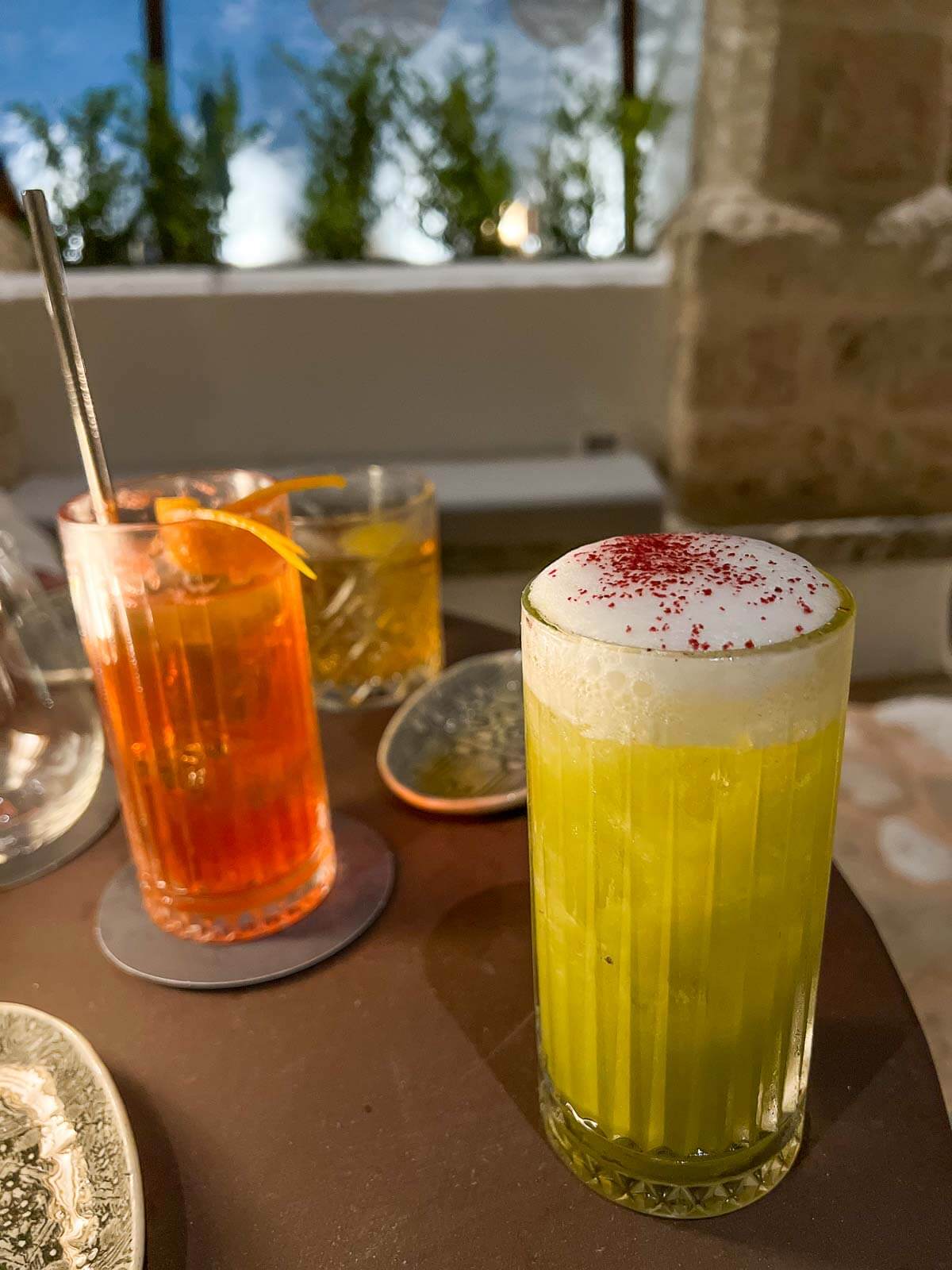 Paragon 700's drinks
There is somewhere to stay for every budget.
One thing we recommend is to check on Wi-Fi availability. Staying in the city centre, means in most cases, staying in an old structure where the phone's signal barely reaches, so Wi-Fi is imperative if you need to do some work or simply need to have access while having some rest time.
Beaches near Ostuni
We love the Adriatic beaches like the ones in Venice, pure turquoise and clean beaches; However, Italy also has fantastic blue flag beaches in the Mediterranean sea, like the ones in another beautiful Medieval town with ancient ruins, located one hour away from Rome: Gaeta, another great producer of olive oil and fantastic olive groves.
Costa Merlatta
This white city has many beaches, and the closest ones lie in the "Costa Merlata," a 20-minute drive from this white village. 13 km and 8 miles away.
Ostuni is home to Costa Merlata, a stunning stretch of coastline with crystal-clear waters. The Costa Merlata is perfect for swimming, sunbathing, and enjoying the incredible views.
We found the perfect beach here, and we kept going back. The sea was calm and clear and we were protected from the wind. It was protected enough for tiny tots to enjoy the water, and adults could swim far out easily.
Ostuni is also a great place to enjoy traditional Italian cuisine. The town's restaurants offer a wide variety of delicious dishes, from fresh seafood to mouth-watering pasta.
Torre Pozzelle
For breathtaking views of the Adriatic Sea, head to the top of Torre Pozzelle. This 12th-century tower overlooks Ostuni and is one of the best spots to watch the sunset.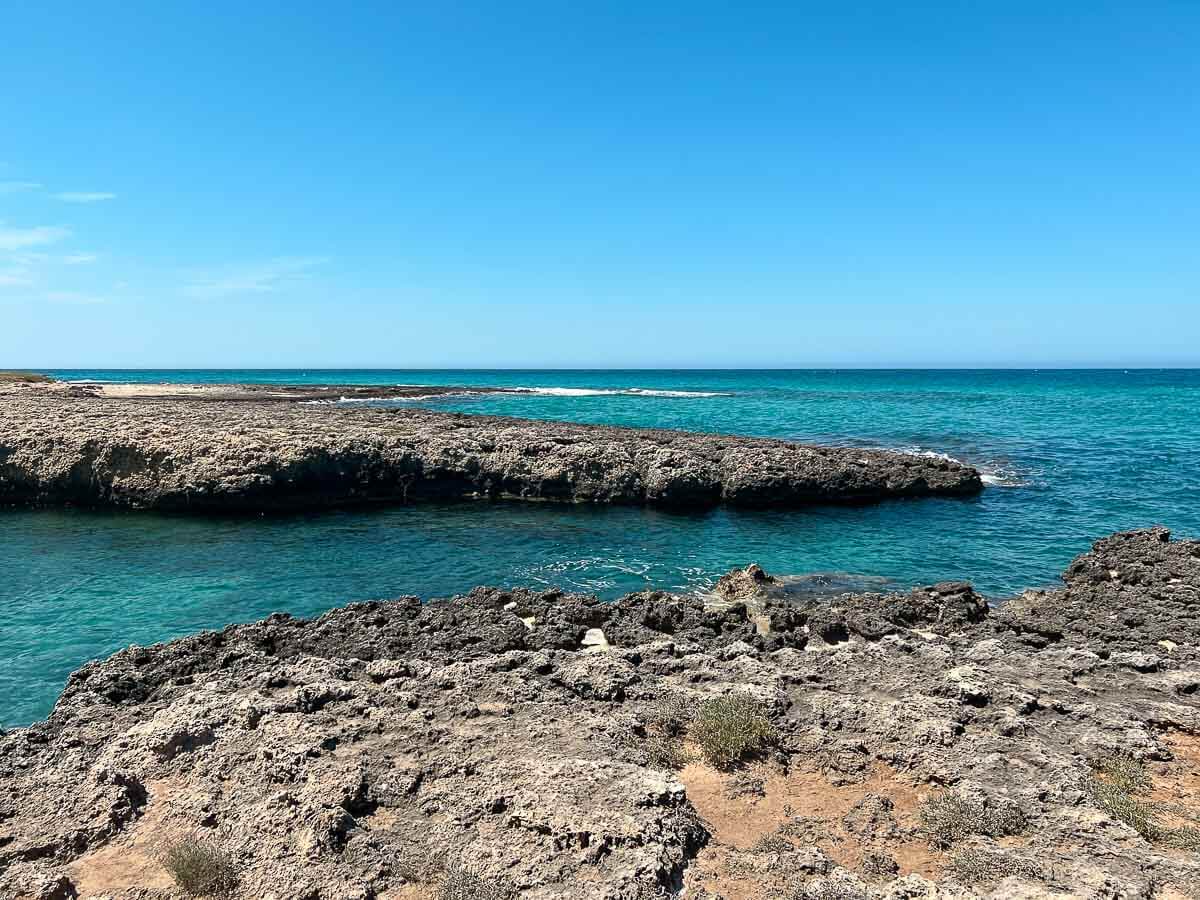 Torre Guachetto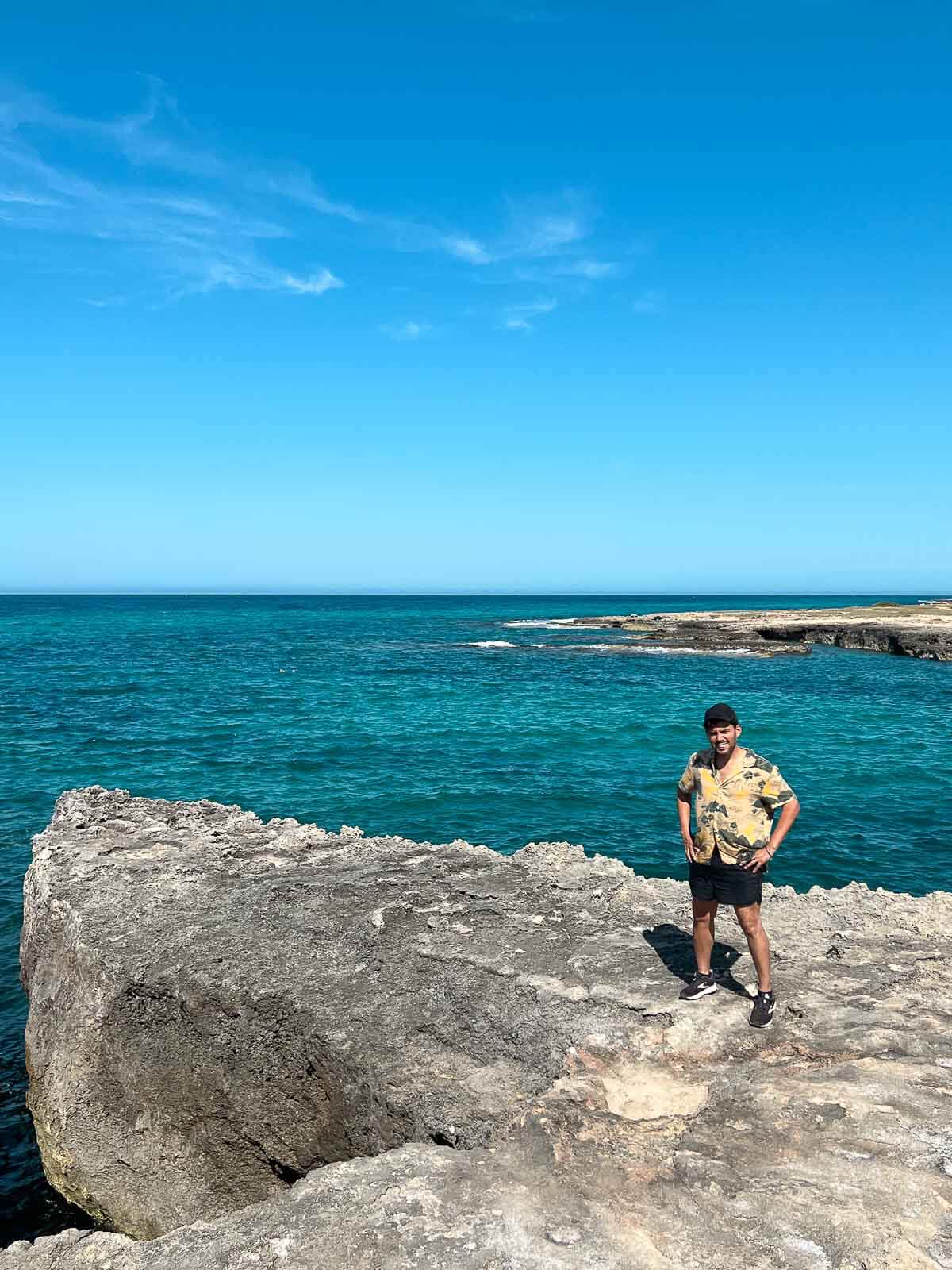 Ostuni, in the province of Brindisi, Puglia, is home to the remarkable Torre Guachetto. This tower is a cylindrical structure that was built in the 14th century. It is made of brick and stone and is covered with white plaster. The tower has a diameter of 3.5 meters and a height of 30 meters. It has four floors and a staircase that leads to the top.
The tower was once part of a larger complex that included a castle, but today it is the only remaining element of that complex. The tower has been extensively restored and is now open to the public. It offers stunning views of Ostuni and the surrounding countryside. If you are ever in Ostuni, be sure to visit this fascinating historical monument.
Pilone
This beach is not a far drive from Ostuni and there is free parking. You can find a kiosk that sells both food and drinks.
The beach is gorgeous, with soft sands and rock formations, and is surrounded by cliffs with voluptuous Mediterranean vegetation. The clear, nicely colored turquoise waters have a long and shallow beach with the perfect temperature for swimming.
A beautiful beach in the fantastic Puglia.
Cala di Rosa Marina
Beautiful beach near Ostuni. The beach is actually stunning. You also either rent sunbeds and parasol or decide to bring your own (no fee for laying on the beach is required). Highly recommended, but it is too crowded during August time.
Still, trying to decide what beach town to go to? Think Zipolite, on Mexico's Pacific coast!
How to get to Ostuni?
To reach Ostuni, there are several options.
Getting to this fantastic place is easy. The nearest airport is in Salento (Brindisi Airport), but Bari's is another nearby airport.
But keep in mind that you can get to Ostuni either by train, car, or airplane.
Air
If you are landing by plane, you can arrive either at the Bari or the Salento airport. Search for convenient flights (affiliate link).
The best way to get from Ostuni is by automobile. The main Salento Airport is located just 37 km from Ostuni (23 miles), while Bari's airport is 100 km (62 miles) away.
Train
Bari Airport to Bari Centrale: Treno 20 minutes (FR2 or FM2)
Bari Centrale to Ostuni Train Station: Treno 50 minutes. 6,10 euro
Ostuni's Train to Ostuni city centre: 10 minutes taxi ride (affiliate link). 15 euro
Total: 1 hr 20 minutes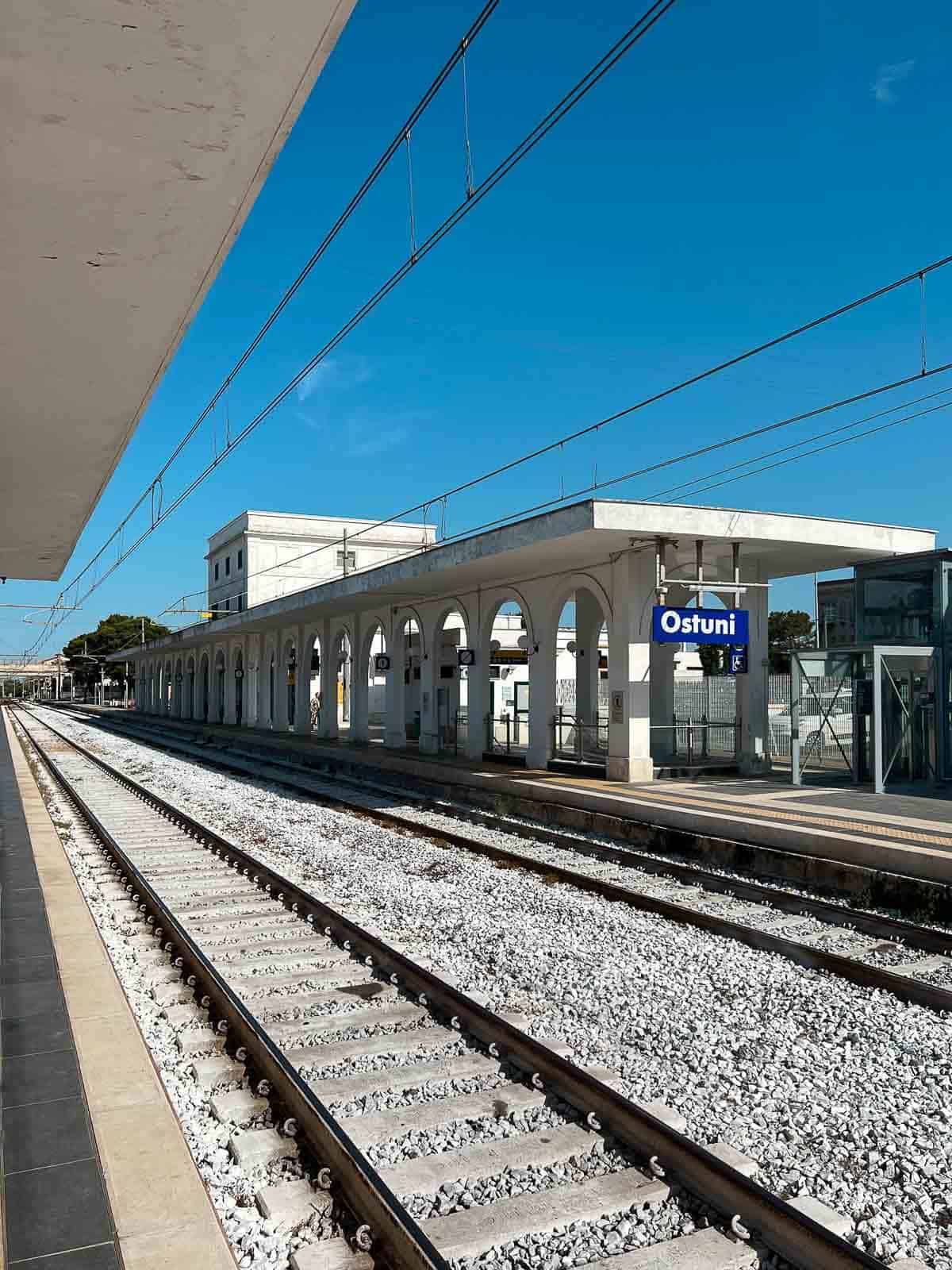 Car
The best way to get to know Ostuni and its surroundings is by car. That way, you can get to travel around all the best beaches that are just kilometers away in Puglia. So we strongly suggest you rent a car to make the best out of your visit to Ostuni.
From:
Bari's Airport: 1 hr and 10 minutes
Salento's (Brindisi) Airport: 35 minutes
Lecce City is 1 hr, 76 km or 47 miles away.
Alberobello Valley of Trullis, 45 minutes 35 km or 22 miles away.
What to eat in Ostuni?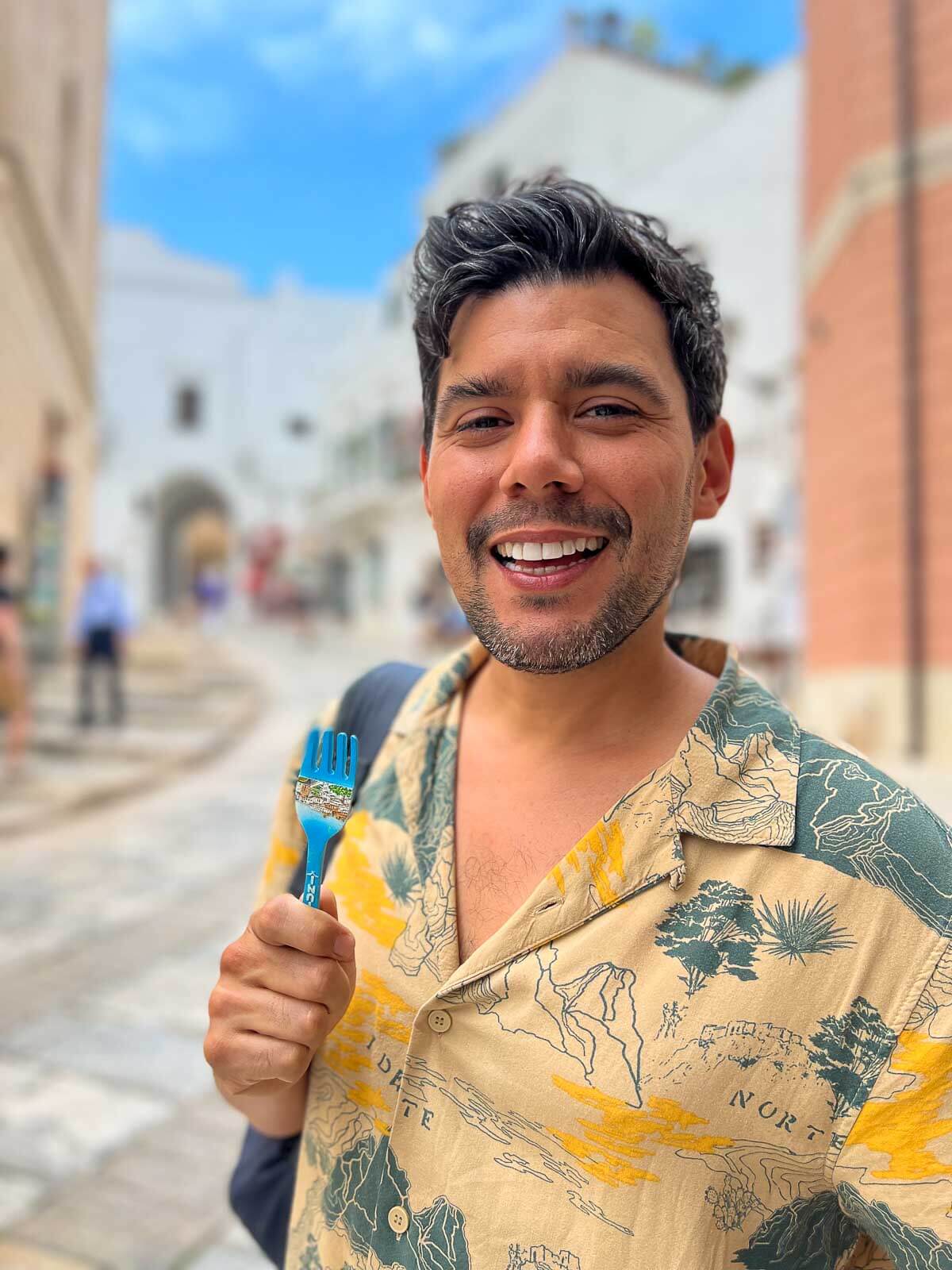 Try getting a delicious Panzerotto. Ostuni is famous for its panzerotti - a delicious fried bread stuffed with mozzarella and tomato. Panzerotti is the Neapolitan term for this savory dough pouch that is filled and fried.
The dough is similar to pizza dough, but it is usually thinner and more crispy. The most traditional filling is mozzarella and tomato, but today you can find all sorts of creative fillings, be sure to sample a few panzerottis - you won't be disappointed!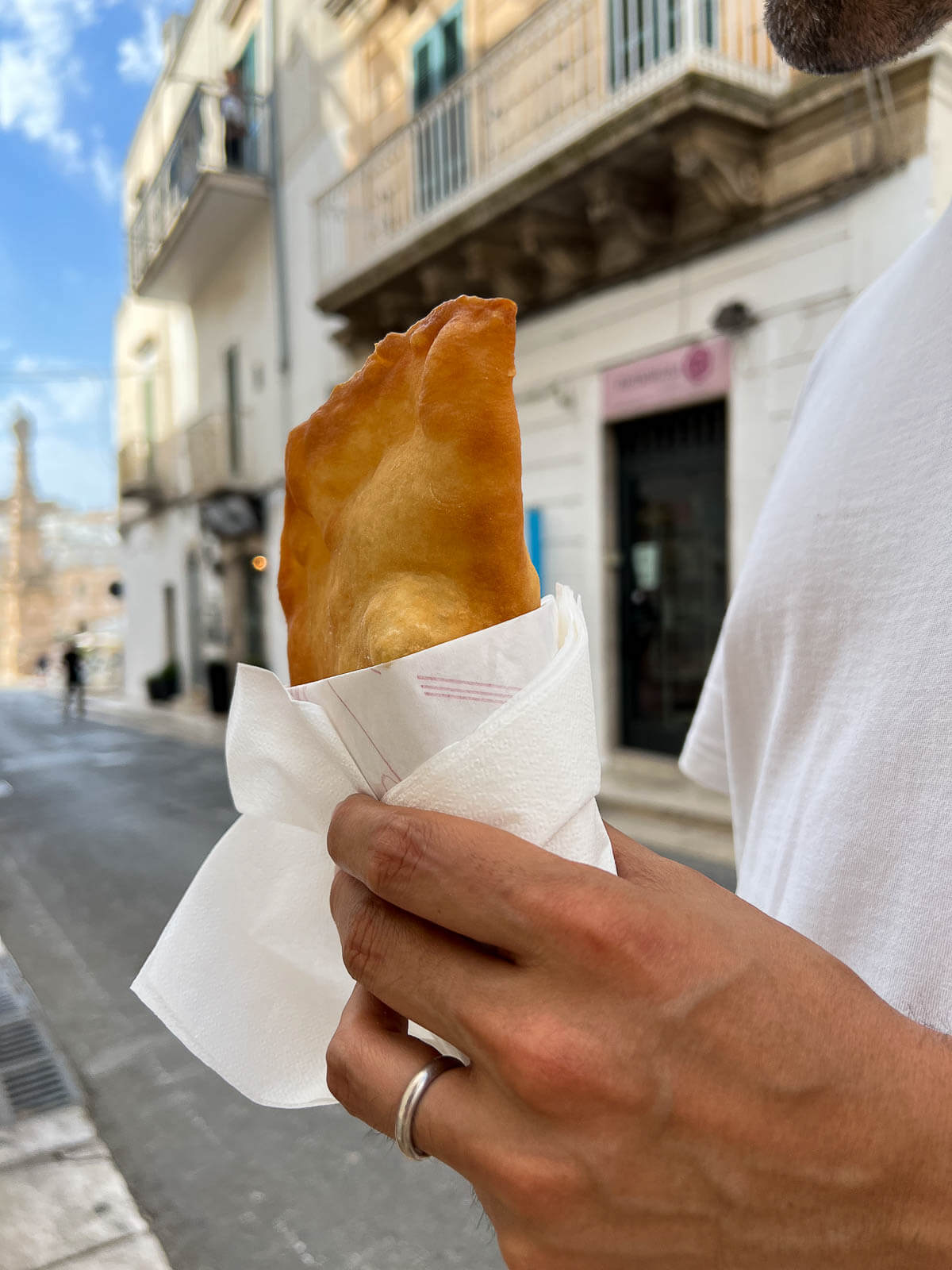 Also, try the pucce which is a type of a small sandwich served with your favorite fillings, they are definitely worth trying.
If you like sweets, don't forget to try the pasticciotto filled with cream.
If you like to visit markets and you are in Ostuni on a Saturday, we recommend visiting Ostuni Market (Mercato del Sabato)
Saturday market in Ostuni … What can I say? Beautiful! A market that is full of colors and scents of Puglia! A must-go!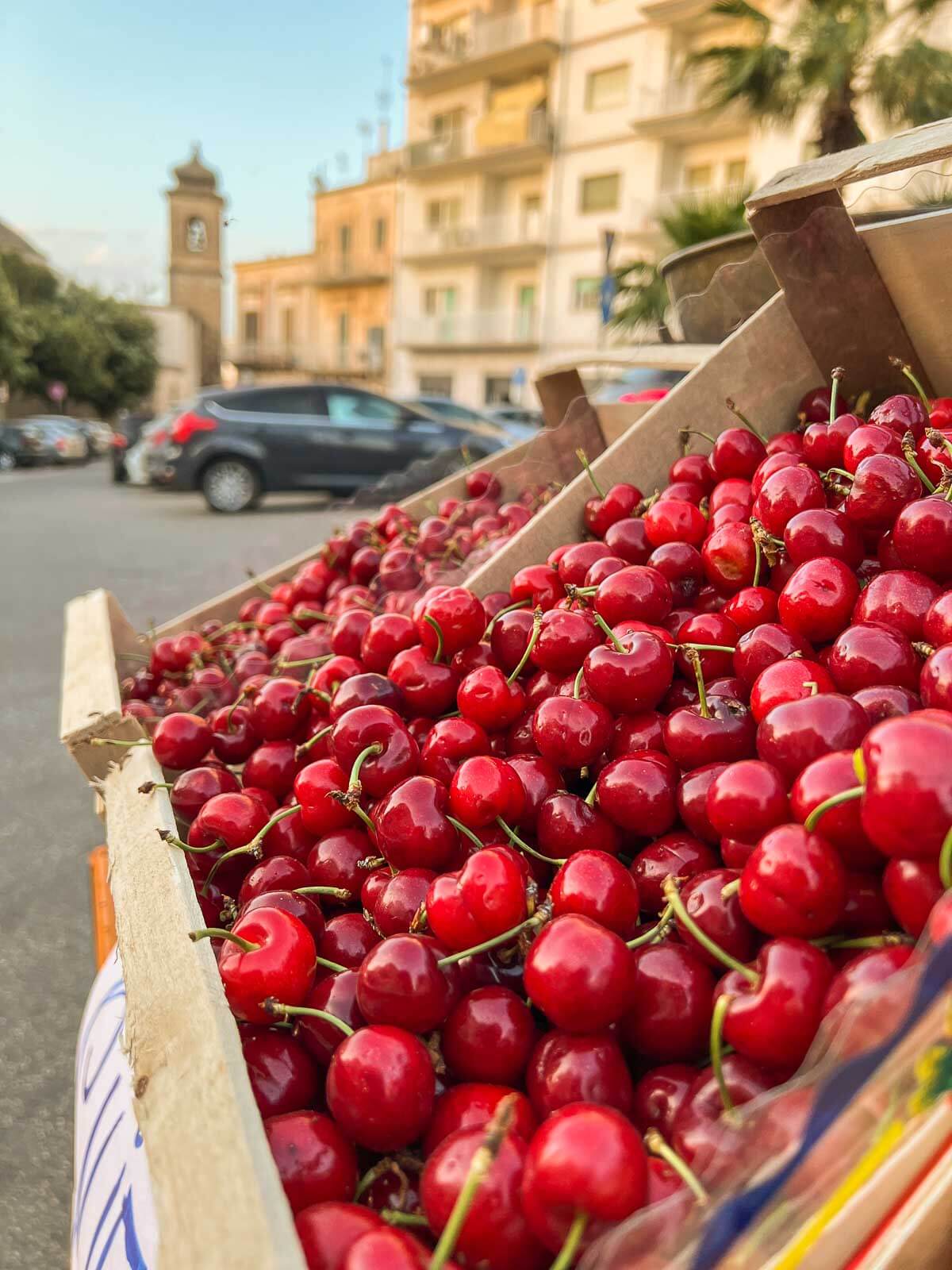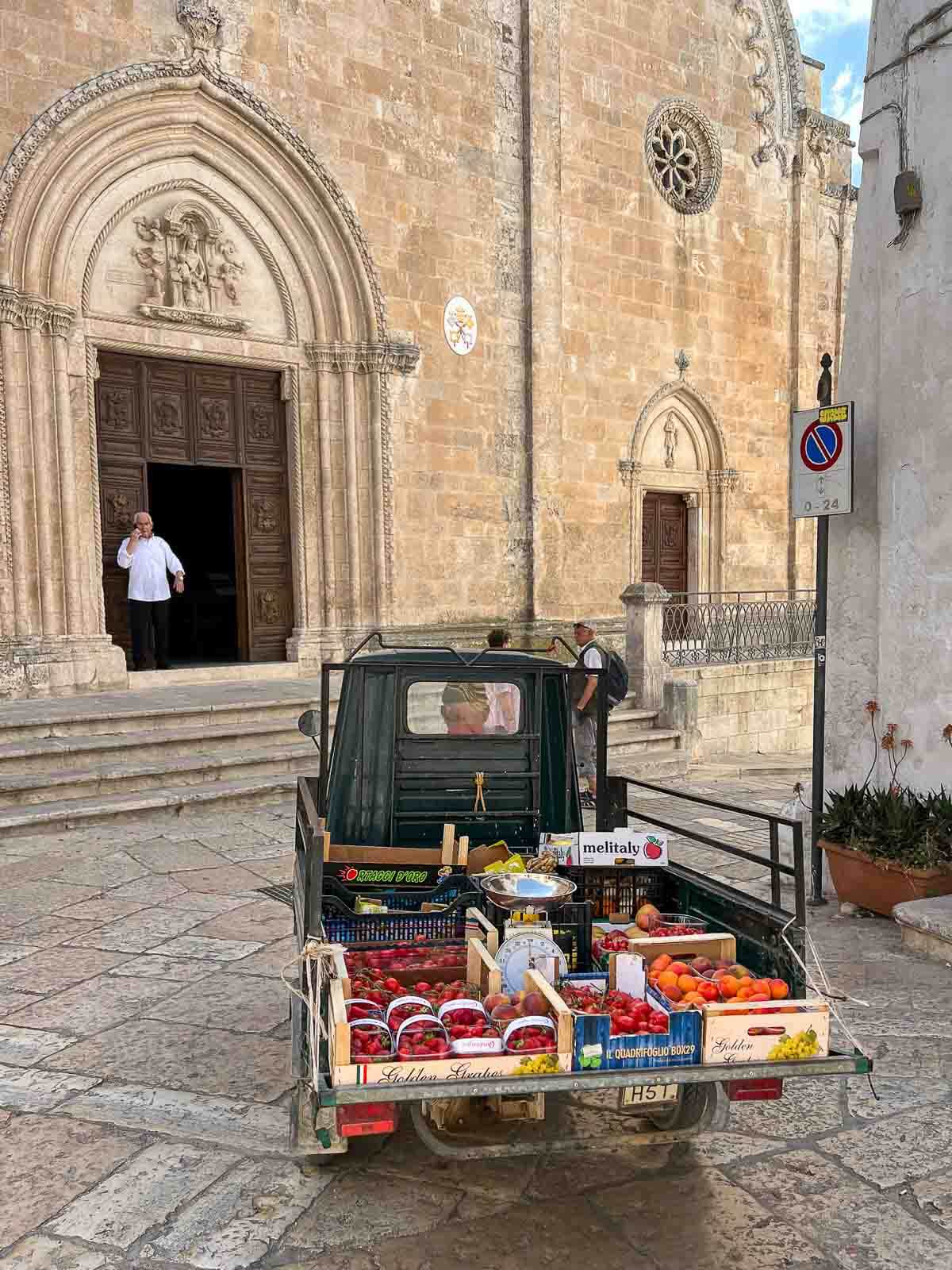 Read on: What to eat in Italy »
Where to Eat in Ostuni?
During the peak tourist season, choosing the best restaurant can be difficult due to the overwhelming variety of choices of restaurants in Ostuni. Almost everything can be located at Piazza dell'Liberta, or as you go down the Cattedrale or along the tiny avenues that branch off.
We just barely scratched the surface; the list below is what we'll go back for!
One of our favorite places to eat was Taverna della Gelosia. The food was outstanding and they have a full vegan menu, which got us super interested. Every single drink was a masterpiece and the prices were perfect.
They have a beautiful terrace with beautiful views but we didn't make a reservation and had to eat inside which was also beautiful, which was unexpected.
They also have great breakfast food and a bakery with vegan options.
Location: Vicolo Tommaso Andriola, 26, 72017 Ostuni BR, Italia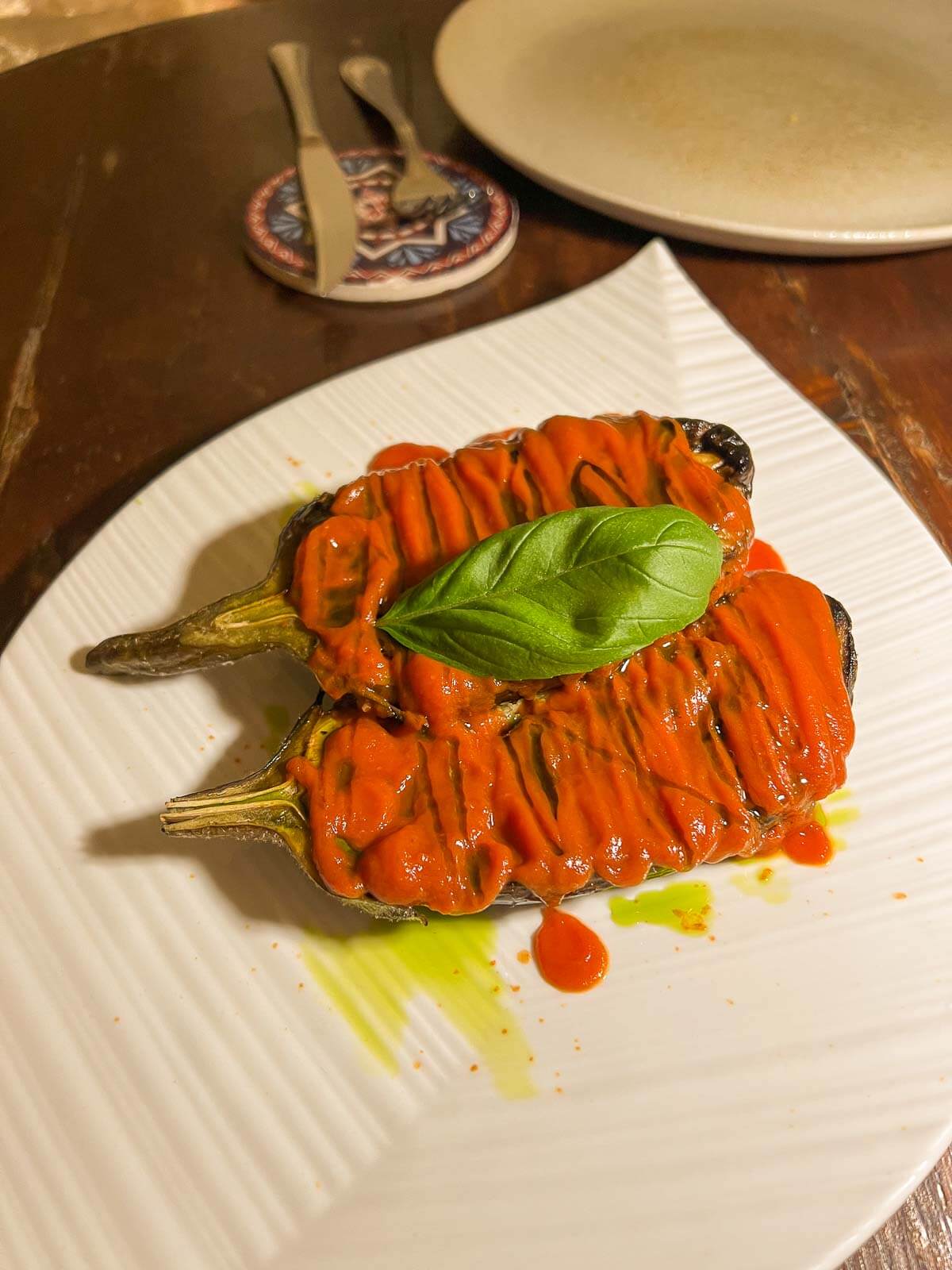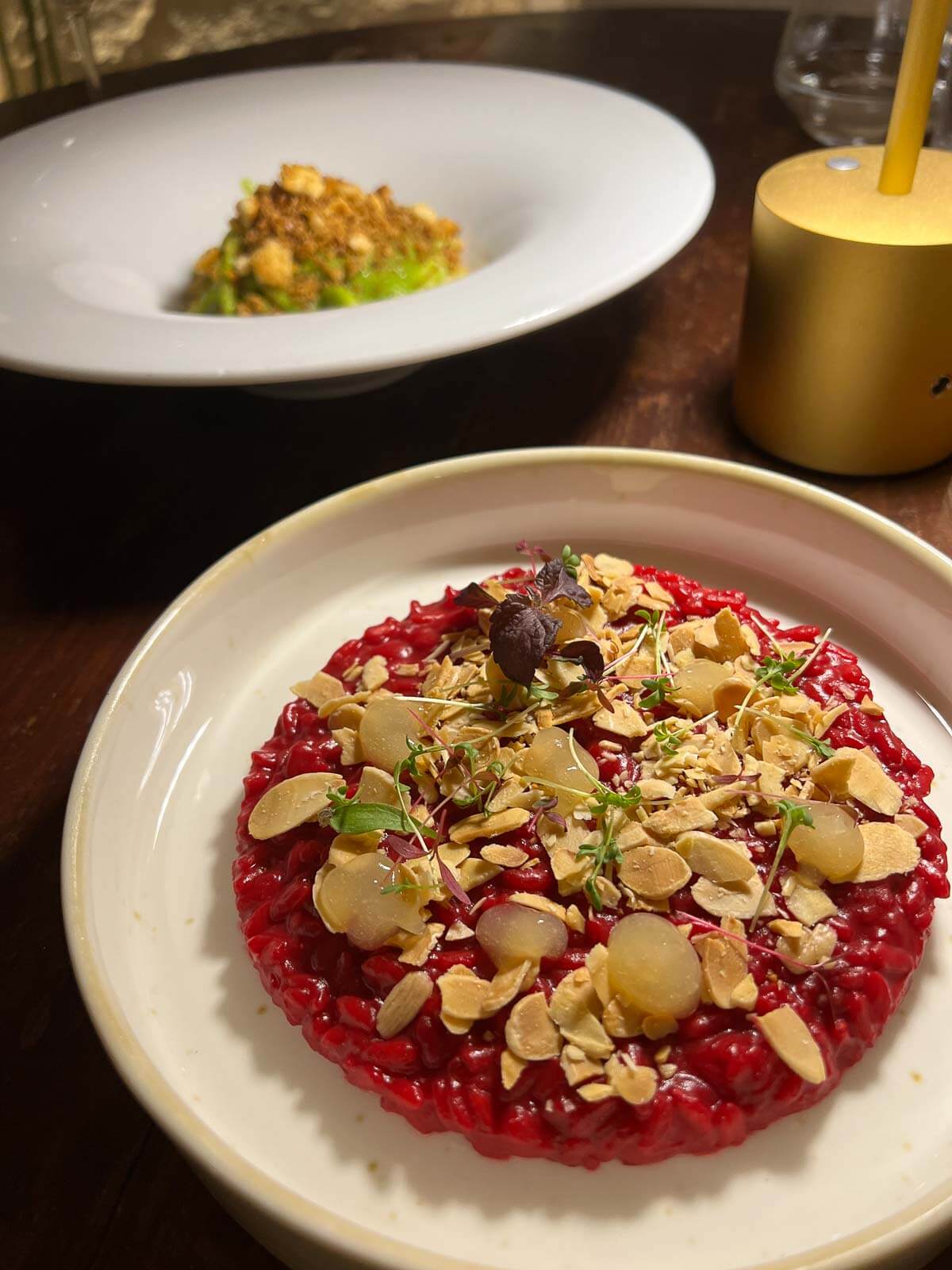 If looking for a nice pizza we recommend going to Al Solito Posto, a restaurant located right at the entrance to the historic Ostuni center and a couple of minutes away from the main piazza.
Web: Al Solito Posto
Location: Via Cesare Braico, 37, 72017 Ostuni BR, Italia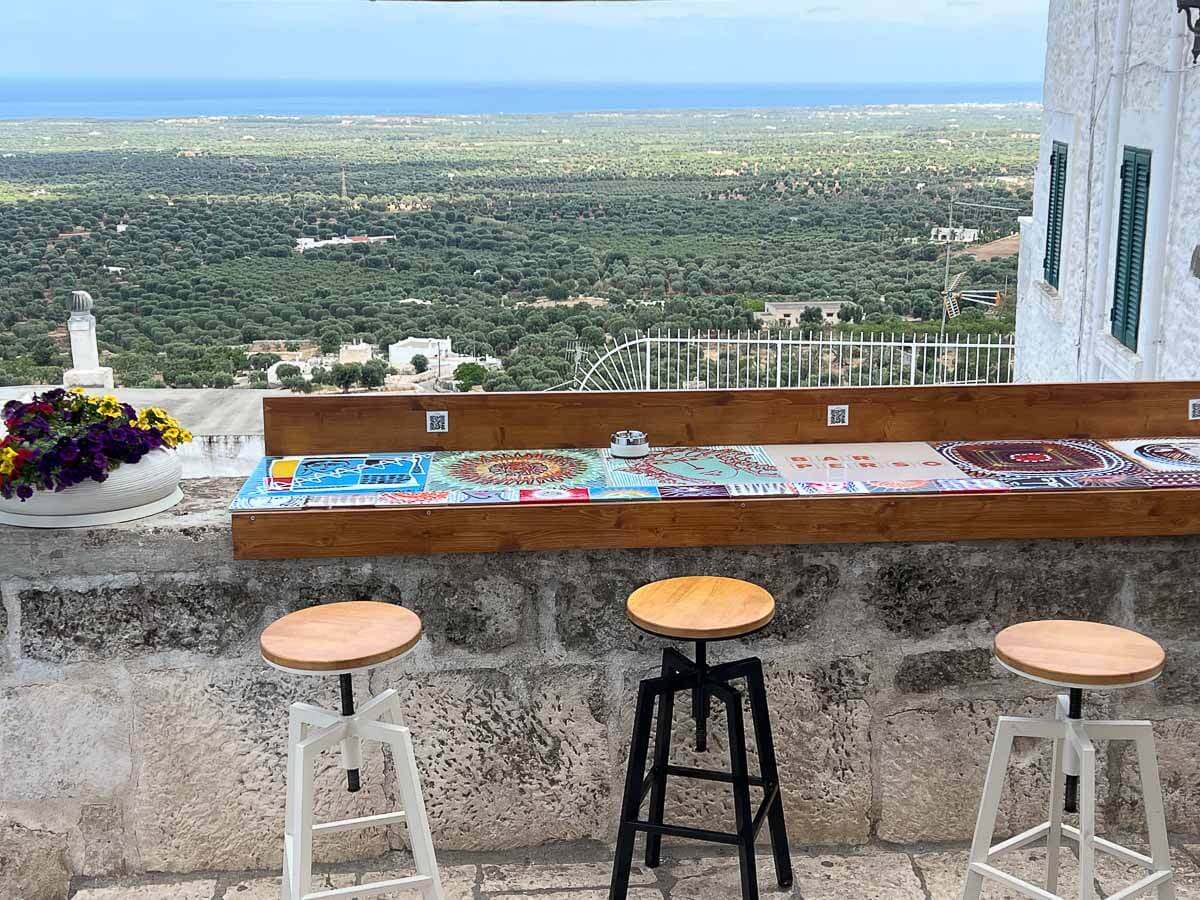 If you are looking for a place with a nice ambiance to watch the sunset we recommend going to Bar Perso. The bar is located on street stairs, and chairs are comfortably located on the stairs.
They have nice finger food and drinks. The views from Ostuni are outstanding and they stay open until late.
Menu: Bar Perso
Location: Via Scipione Petrarolo, 15/17, 72017 Ostuni BR, Italia
During the weekends you can stay up late and walk through the beautiful city, and there are many options to stay up late.
If you want to have panoramic views, we recommend you go to Operaprima and CasaCiaccia, where you will be able to see the olive trees and the city's strong defensive walls from an angle that makes it nice to observe during sunsets.
Web: Operaprima
Location: Corso Vittorio Emanuele II, 48, 72017 Ostuni BR, Italia
The bar for the best beers, and fantastic Apulian dishes in an informal setting in the main square, with great vegan options: Drogheria Pugliese.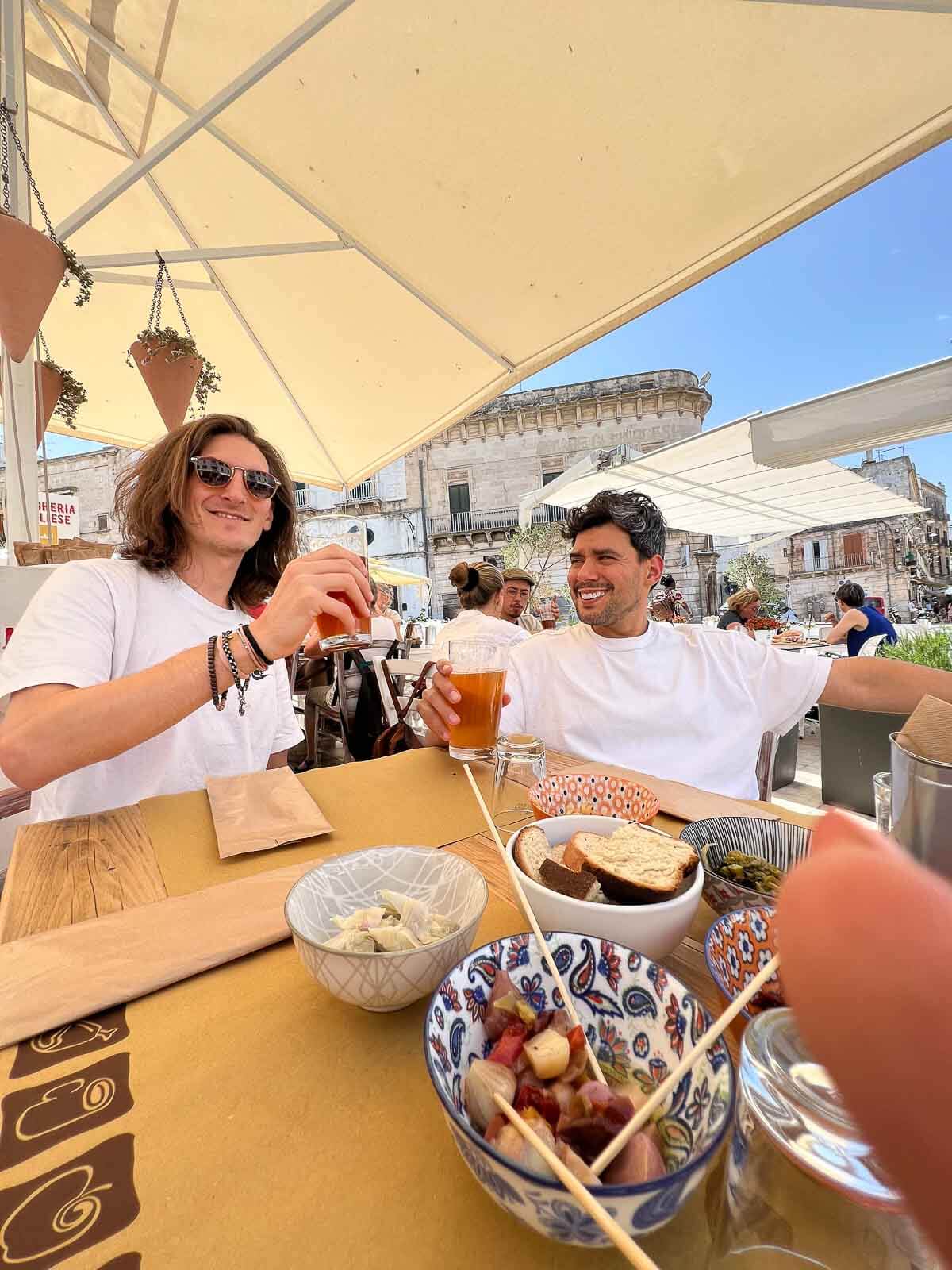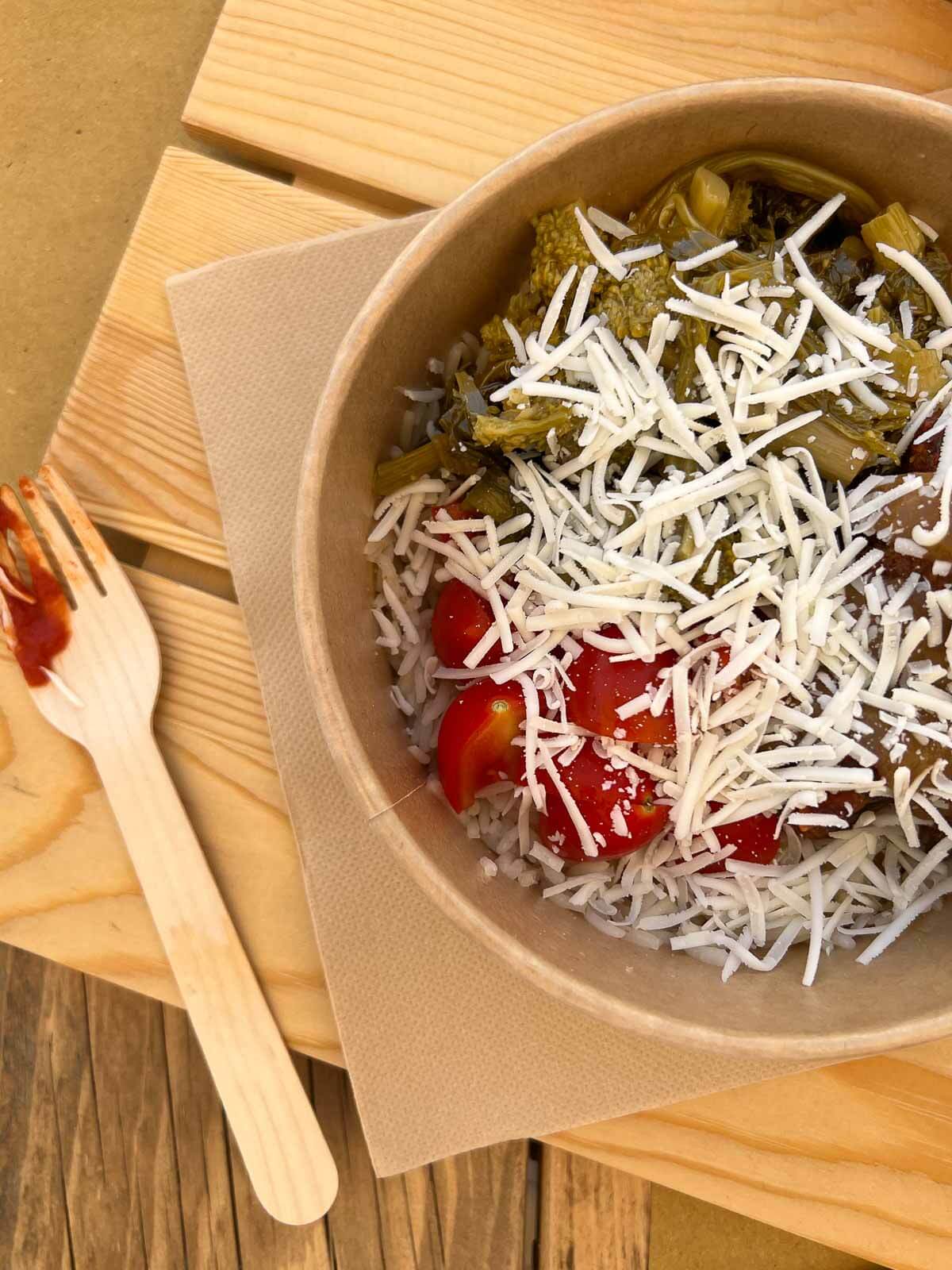 We like that this place also sells the products they use to make their dishes as this restaurant used to be a producing provider to other restaurants until they started selling their own dishes.
Why visit Ostuni?
We left a little of our heart behind Ostuni's whitewashed houses. Definitely one of the region's prettiest towns. The local people are proud of this quaint town and are glad to show you around or leave some space for amazing Instagram photos of Pugliese. We took a couple.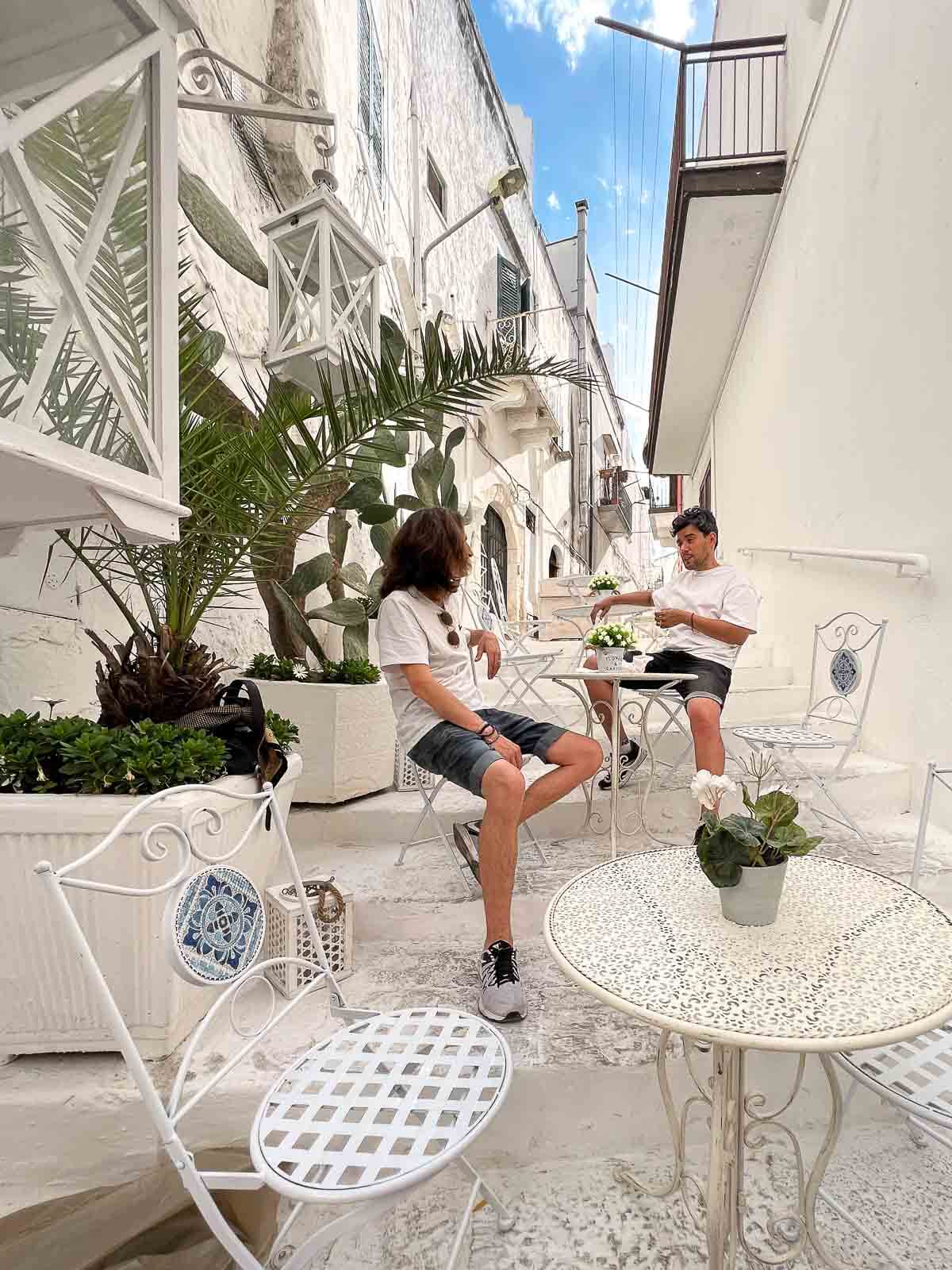 They were my most incredible memories. Often called the "white city," (la città bianca), Ostuni is the largest city surrounding famous white-ruined villages in the valleys. Some people say this is the gateway to Salento because the mountaintop shows the ends and the coastline.
FAQ
How far is Ostuni from Puglia?
Well... the answer is Zero Miles as Ostuni is part of Puglia.
Ostuni is located in the province of Brindisi in Apulia, southern Italy. It is about 50 kilometers (31 mi) east of Taranto and 35 kilometers (22 mi) southwest of Santa Severina.
Does Ostuni have a beach?
The surrounding countryside has many beaches. The closest beach is as close as 20 minutes by car or by bus.
All of these factors make Ostuni a great place to visit, whether you're looking to relax by the sea or explore some of the best food and drink Italy has to offer.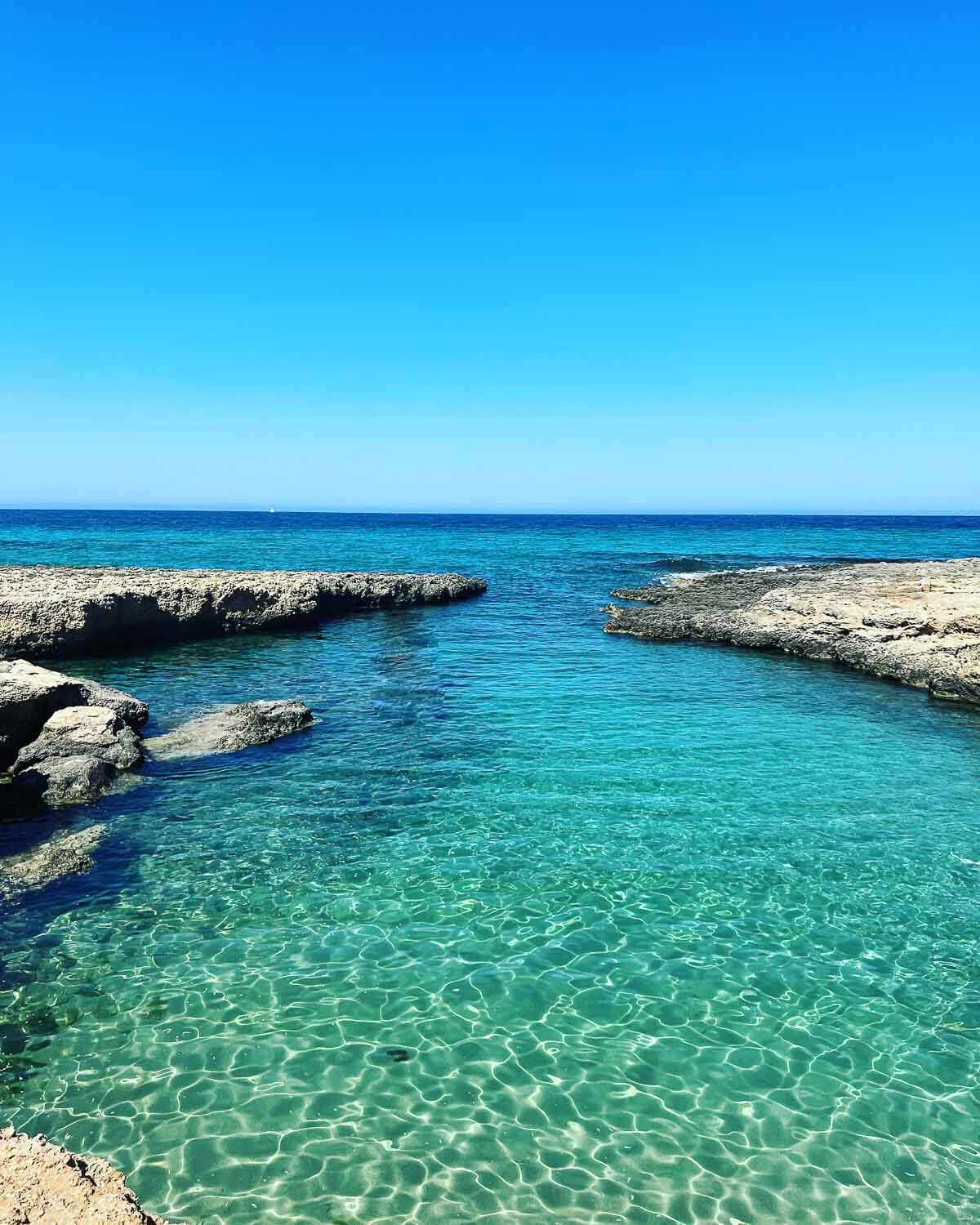 How long does it take to visit Ostuni?
Though we visited Ostuni personally on a long afternoon as we had a lot of time to plan our week-long trip to Italy, it was easy to explore the small gardens of the town, the spectacular views, and delicious regional dishes.
If you wish to maximize your time in town, consider spending 2 or 3 nights at Città Bianca in Apulia. After all, dozens of day trips to the city are taken by taxi or car, and staying a couple of nights in Ostuni offers a great way to discover a Puglian town without wasting any of your time.
Other beautiful Italian destinations:
Bolzano is located in the Dolomites and although it is mostly known as a sky destination it is also great to visit during Spring time and Summer time as we did last time.
Read on: Piedmont, What to eat and what to do in this fabulous region »
Explore Northern Italy further and head to The Italian Alps in Bolzano, the breathtaking Venice, or one of the most stunning views you will ever see in Lake Como and Cernobbio.
Read on: Your ultimate Winter Travel Guide »