Italian food is one of the most popular cuisines in the world. It's known for its delicious flavors and for being healthy. But what are the facts about Italian food? And what are the Top 10 Italian dishes? Keep reading to find out!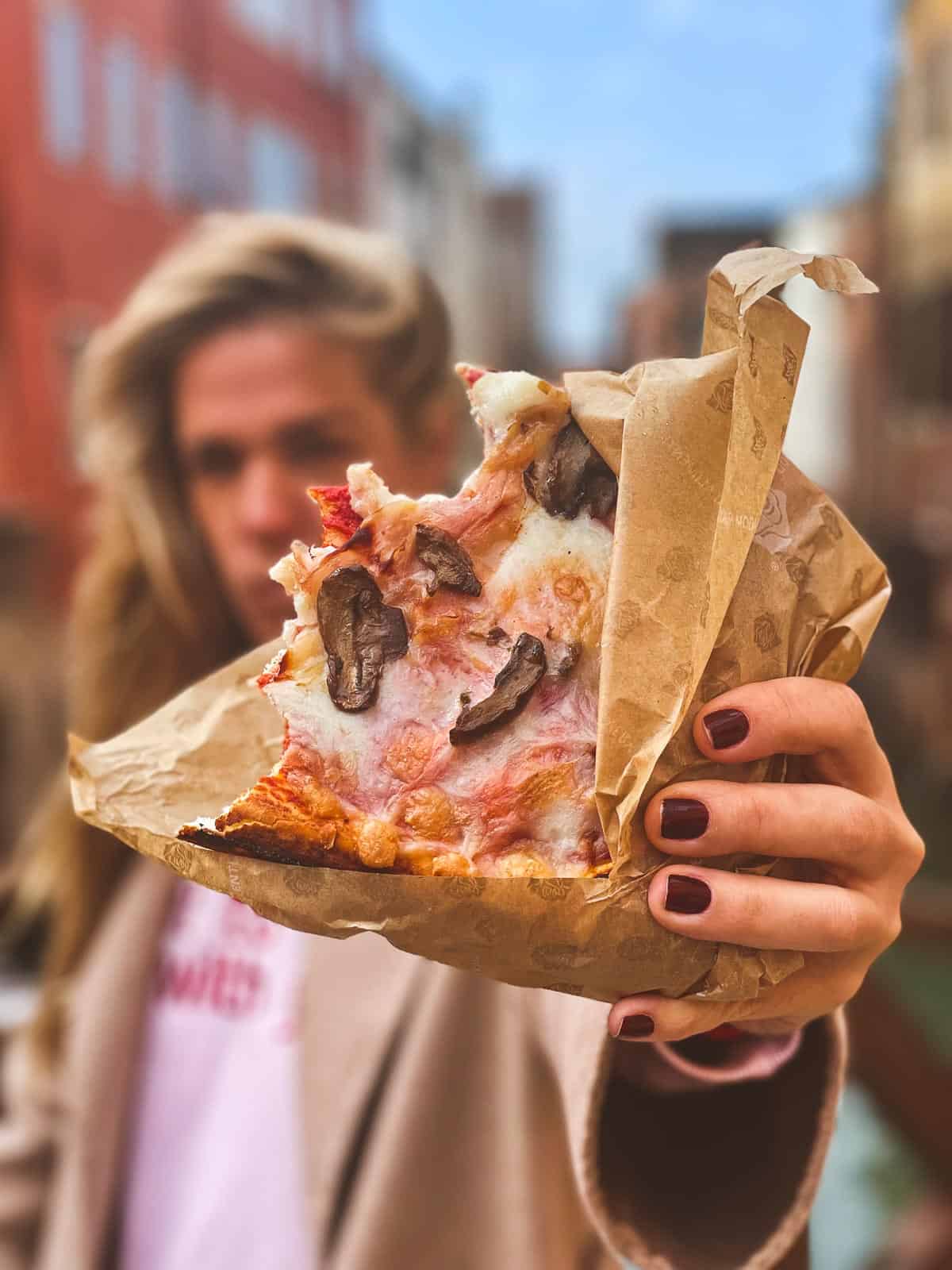 If you're anything like us, then you love typical Italian food. There's nothing quite like a good Italian meal, from the pasta to the pizza. But what exactly should you eat when you're in Italy? Here are some of the Best famous Italian dishes to try while you're there. Buon appetite!
Italian food culture is rich and vibrant.
Facts on Italian food
Italy is known for its fresh, flavorful cuisine that celebrates the best of what the country offers in terms of local ingredients and traditional recipes. While pizza and pasta may be the first things that come to mind when you think of Italian food, there is so much more to enjoy. From homemade gelato to juicy steak Florentine, here are a few facts about Italy's culinary scene that will make your mouth water.
Did you know that Italy is home to over 350 different types of cheese? That's more than any other country in the world! And while you may be familiar with popular varieties like mozzarella and Parmesan, there are many other delicious options to explore, from pungent gorgonzola to creamy Taleggio.
When it comes to pasta, there are more than 600 different shapes and sizes produced in Italy. The most common variety is spaghetti, but there are also macaroni, fusilli, rigatoni, and countless others. And each region of the country has its own favorite pasta dish, from hearty Bolognese sauce to light and delicate seafood linguine.
Pasta dishes
A trip to Italy would never be completed without having a pasta affair. There are many different types of pasta. Long and short pasta, stuffed pasta (pasta rippiena) including:
Ravioli - double-layered filled pasta cut into a square or circle.
Agnolotti - rectangular or semicircular pasta folded over the filling.
Tortellini - pasta dumplings the size of a marble, typical of the Bologna region.
Cappelletti - little filled caps.
Mezzaluna - half-moons-shaped pasta.
Fagottini - pasta purses, gathered at the top and cinched like a pouch.
Conchiglioni - pasta shells are not actually a filled pasta, but they are meant to be filled with your favorite filling before serving. See our stuffed pasta shells, with mushrooms and basil pesto filling).
Pansotti - triangular-shaped pasta.
Cannelloni is a large smooth pasta tube that can also be made with lasagna sheets and then filled.
Manicotti - wide ridged-pasta tubes.
Most of the stuffed pasta is made with eggs because it add elasticity to the pasta dough. On the other hand, most dry pasta and spaghetti noodles don't have any animal components; they are merely hard wheat durum and water.
I'll soon publish our vegan dry pasta and stuffed pasta dough, which works wonderfully to make your homemade pasta.
Top 10 Italian dishes
Parmigiana di Melanzane
There's something about how vegetables can be cooked and combined that makes me so happy, and this Parmigiana di Melanzane is one of my favorites. Thinly sliced aubergine is layered with tomato sauce, mozzarella, and Parmesan cheese, then baked until golden and delicious - it's simple but so good! If you're looking for a tasty vegetarian dish to serve up this weekend, look no further than this Parmigiana di Melanzane.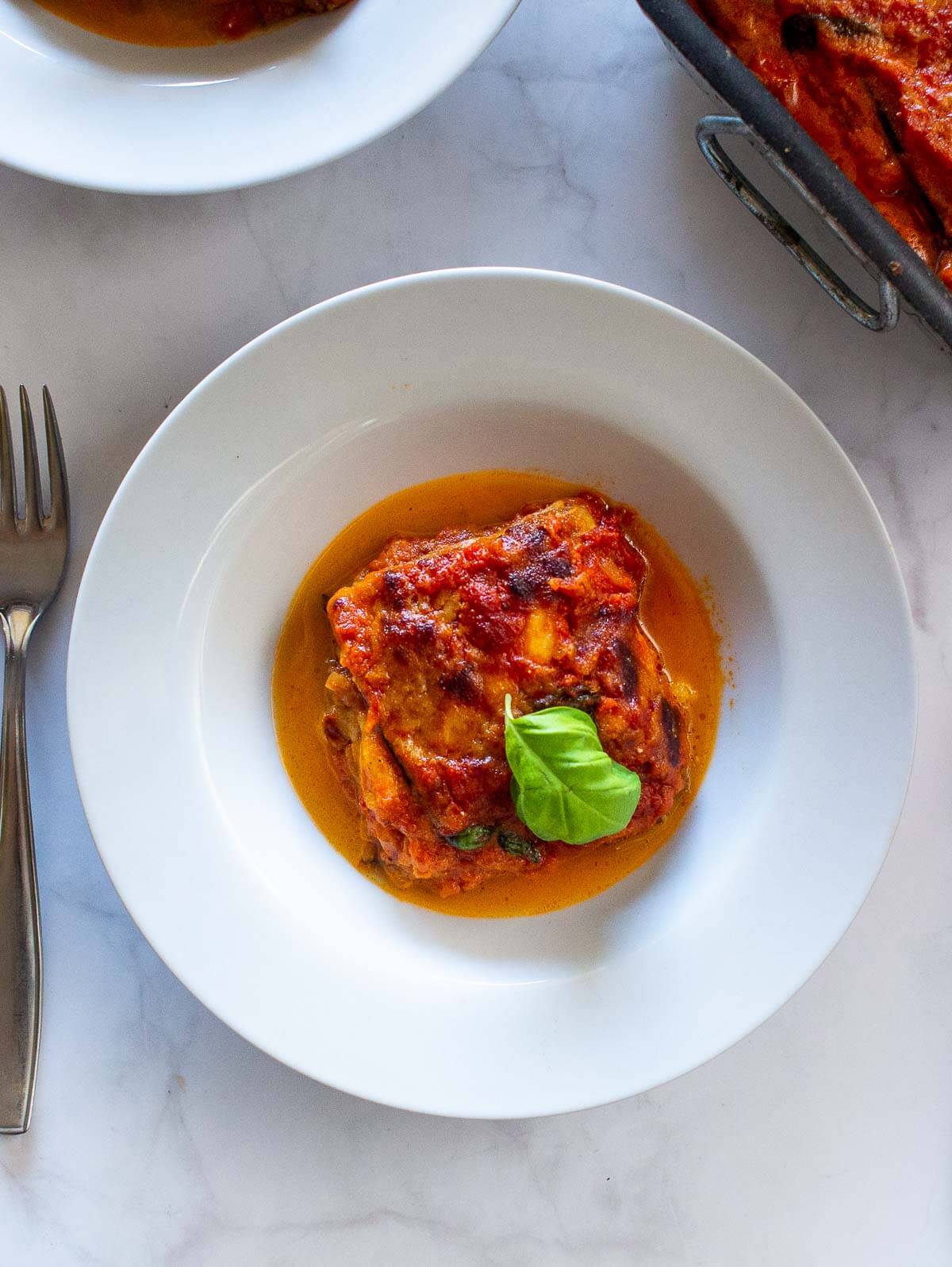 Focaccia
Looking for an easy Italian bread recipe? Look no further than this delicious focaccia recipe! This bread is perfect for a quick and tasty snack or as an appetizer at your next dinner party. Plus, it's simple enough that anyone can make it! So what are you waiting for? Get started on this amazing focaccia today!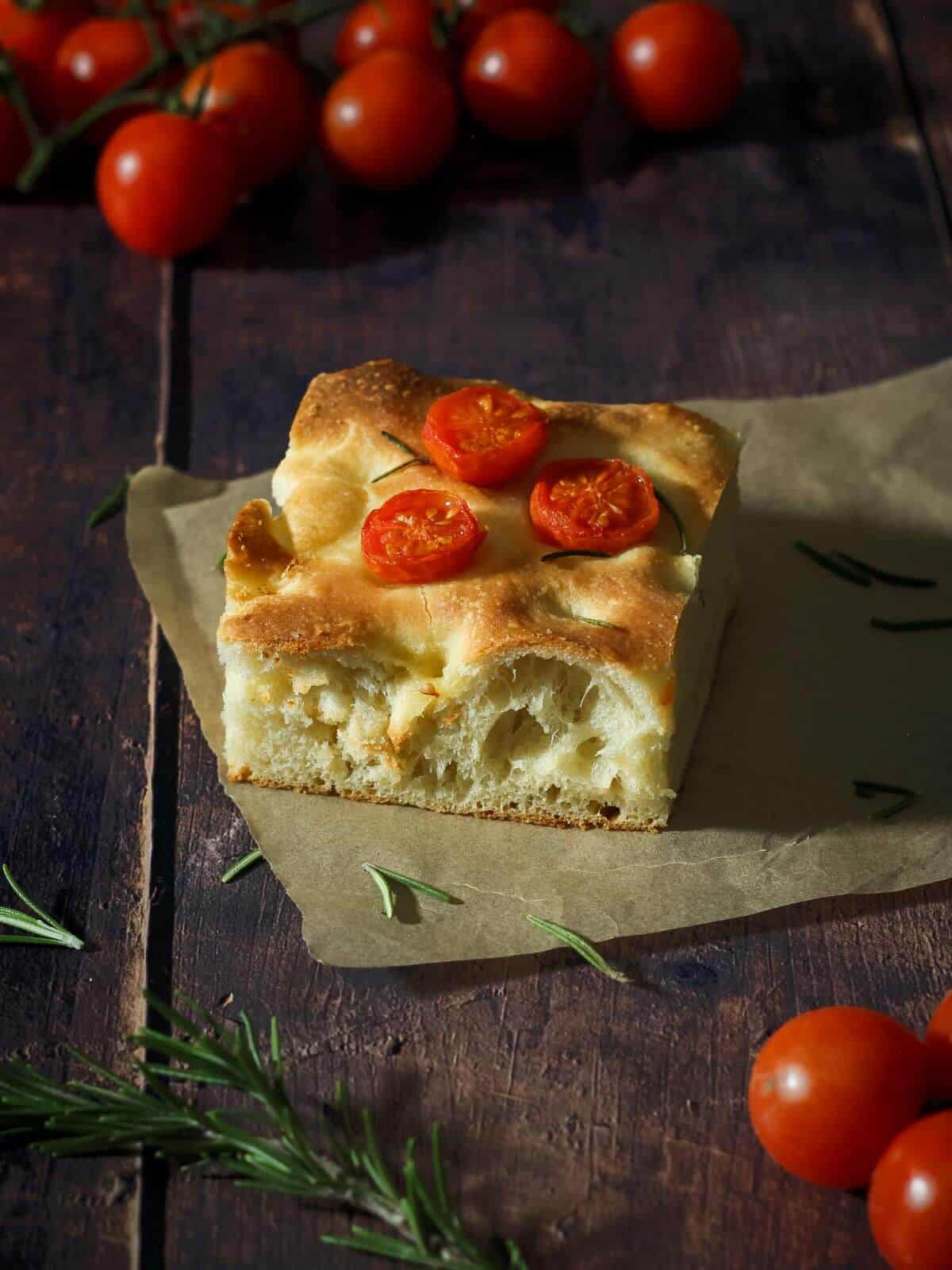 Roman-Style Artichokes
One of the most famous Italian dishes is this fabulous appetizer. It looks fancy but still is surprisingly simple to make, and the only not-so-common ingredient is the artichokes; they are at peak season during Springtime, but can be found from December to May-ish.
We recommend trying both Roman-Style Artichokes and the Artichokes alla "giudia", which are deep-fried artichokes typical of the Jewish neighborhood in Rome.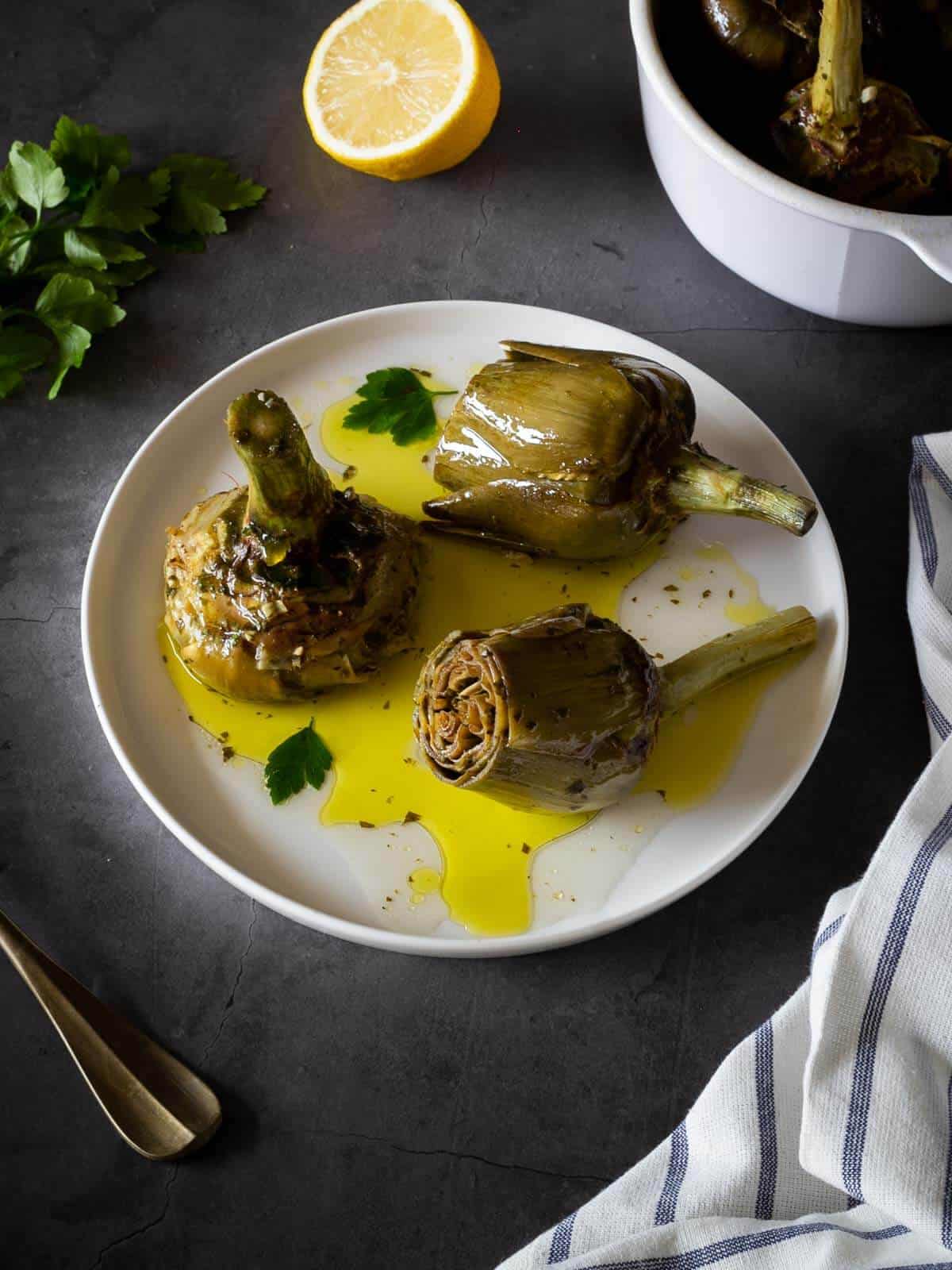 Ribollita Tuscan hearty soup
This Tuscan Ribollita is a white bean and vegetable soup with stale bread and winter vegetables.
This delicious dish is made with white beans and packs lots of flavor from Kale, potatoes, and other wonderful veggies. One of our favorite regional dishes from Tuscany is this white bean soup.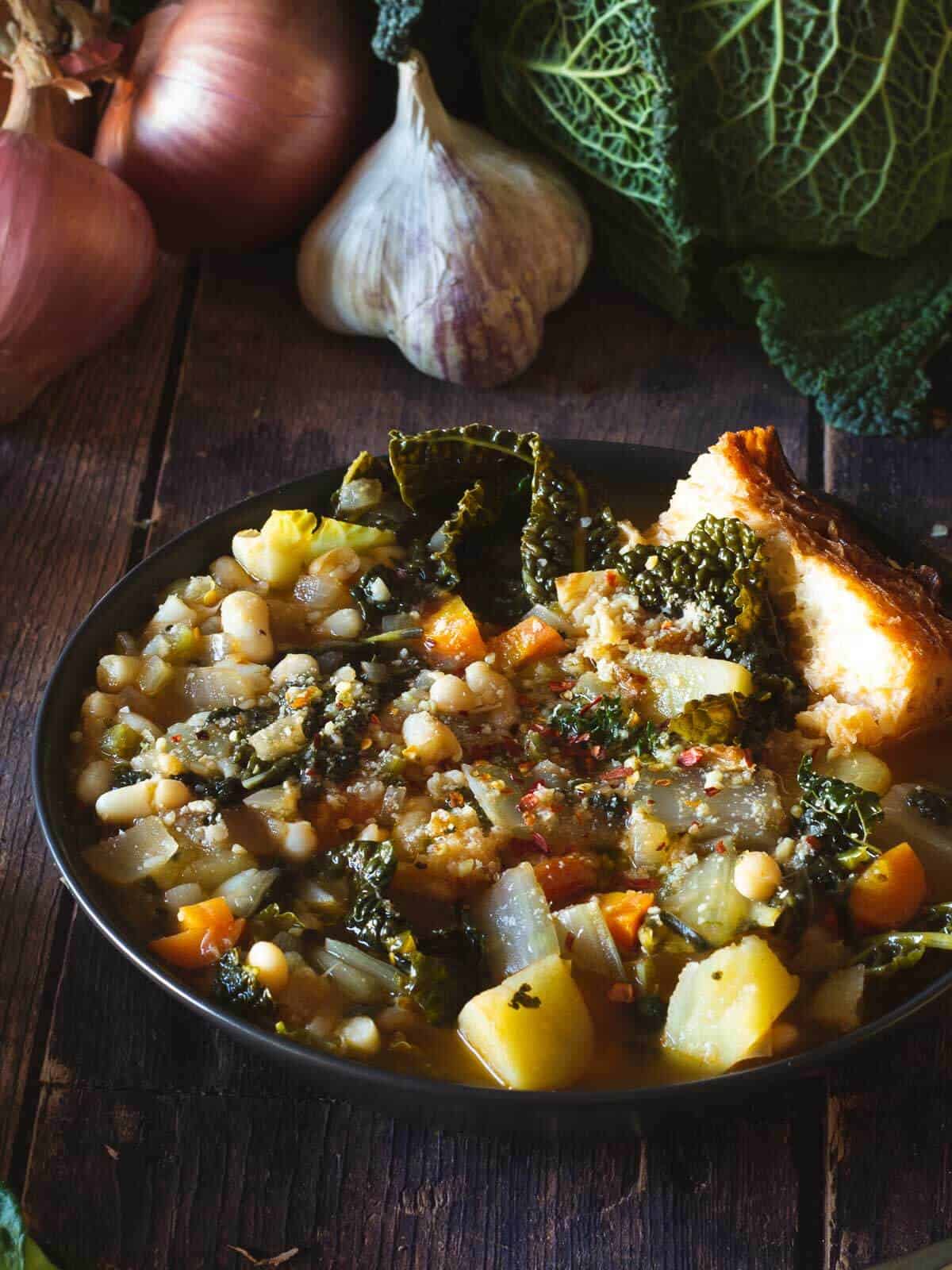 Spaghetti Bolognese
This traditional dish from Bologna is made with a meat-based Ragout, slowly cooked with tomato passata and fresh basil, and regularly served with fettuccini wide pasta. A favorite that is easy to find everywhere in Italy. We developed our vegan bolognese version out of tofu and nuts.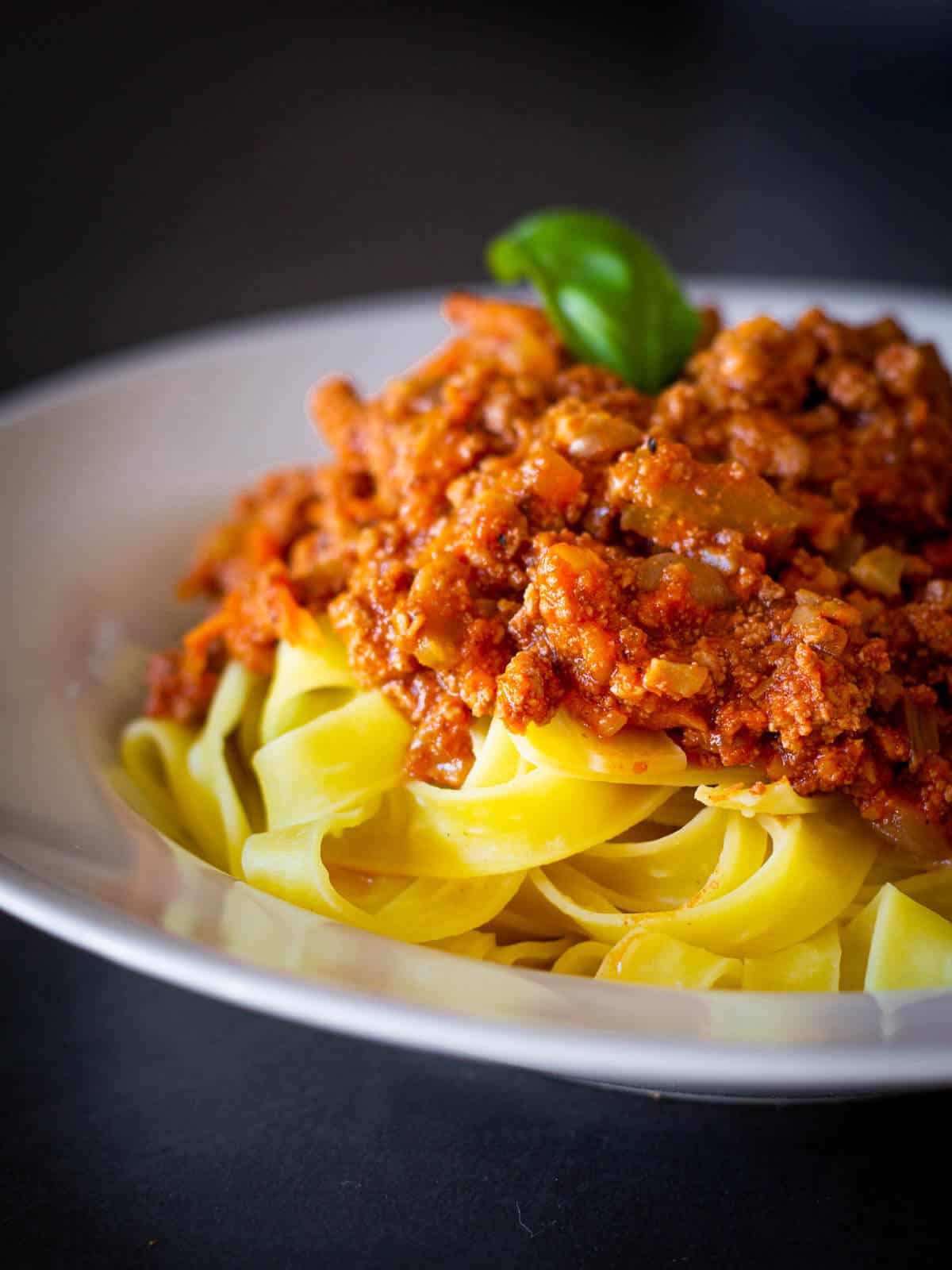 Pasta alla norma
This tomato, eggplant, and ricotta cheese sauce coats the pasta wonderfully. The key to this dish is the slow cooking of the eggplant. Although it is traditionally made with salty ricotta we love it so much that we re-created a vegan version without the cheese, but we also made a Vegan Ricotta Cheese that goes wonderfully with this eggplant and tomato sauce.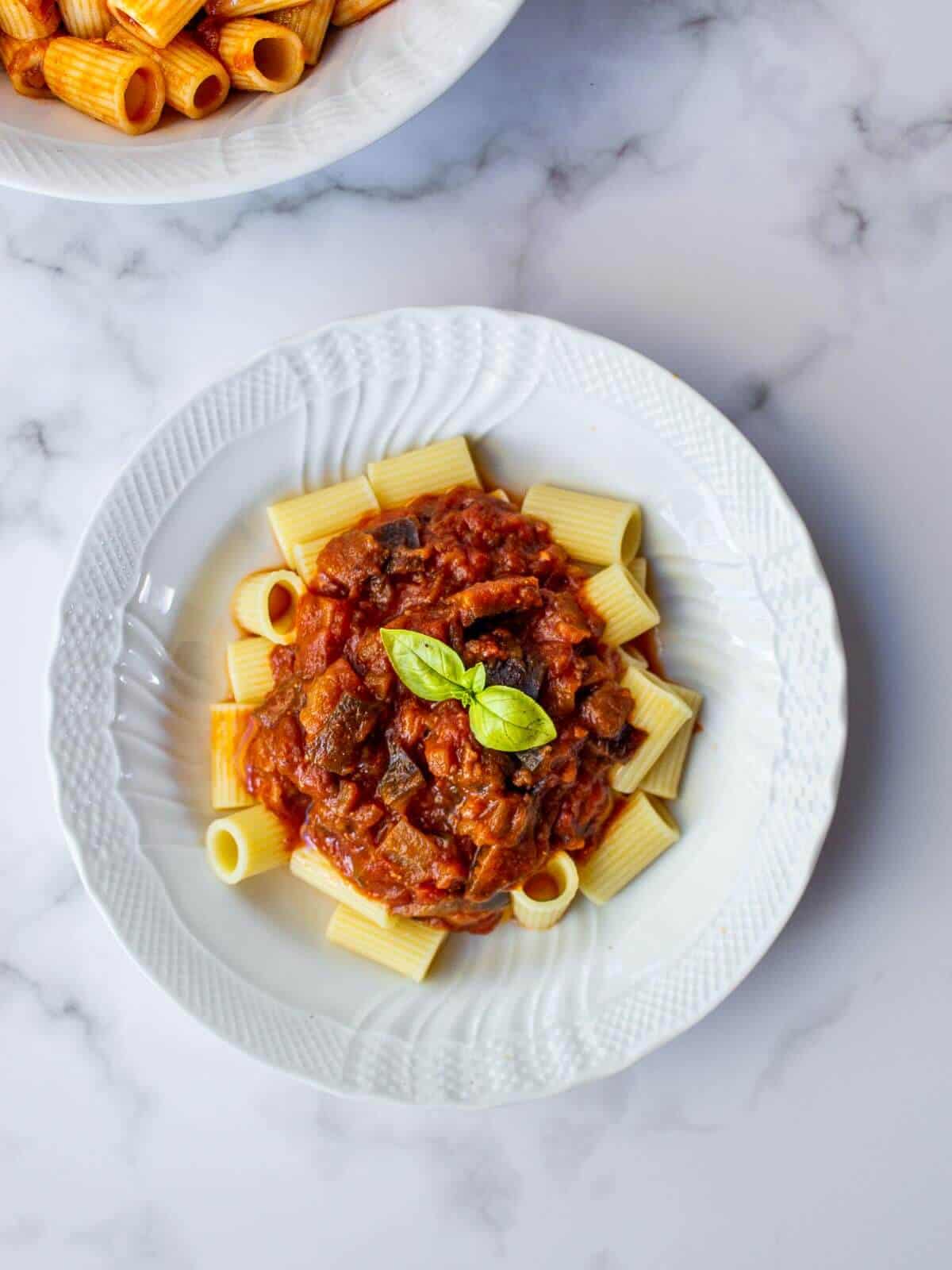 Cacio e pepe
This pasta dish is one of the most classic Italian dishes from the Latina region, where Rome is located. It is a very simple dish, made with Pecorino Romano Cheese (pecora means sheep) and freshly ground black pepper.
Don't let yourself be fooled by the simplicity of cacio e pepe, this is one of the richest and most filling pasta dishes you can have. The cheese is infused in black pepper, creating a fabulous combination with the pasta starch, cooked with the right technique.
Although it has become famous for its fresh spaghetti version, the traditional version is made with Tornarelli fresh pasta, similar to thicker and filling.
This dish can be found in most Italian Restaurants.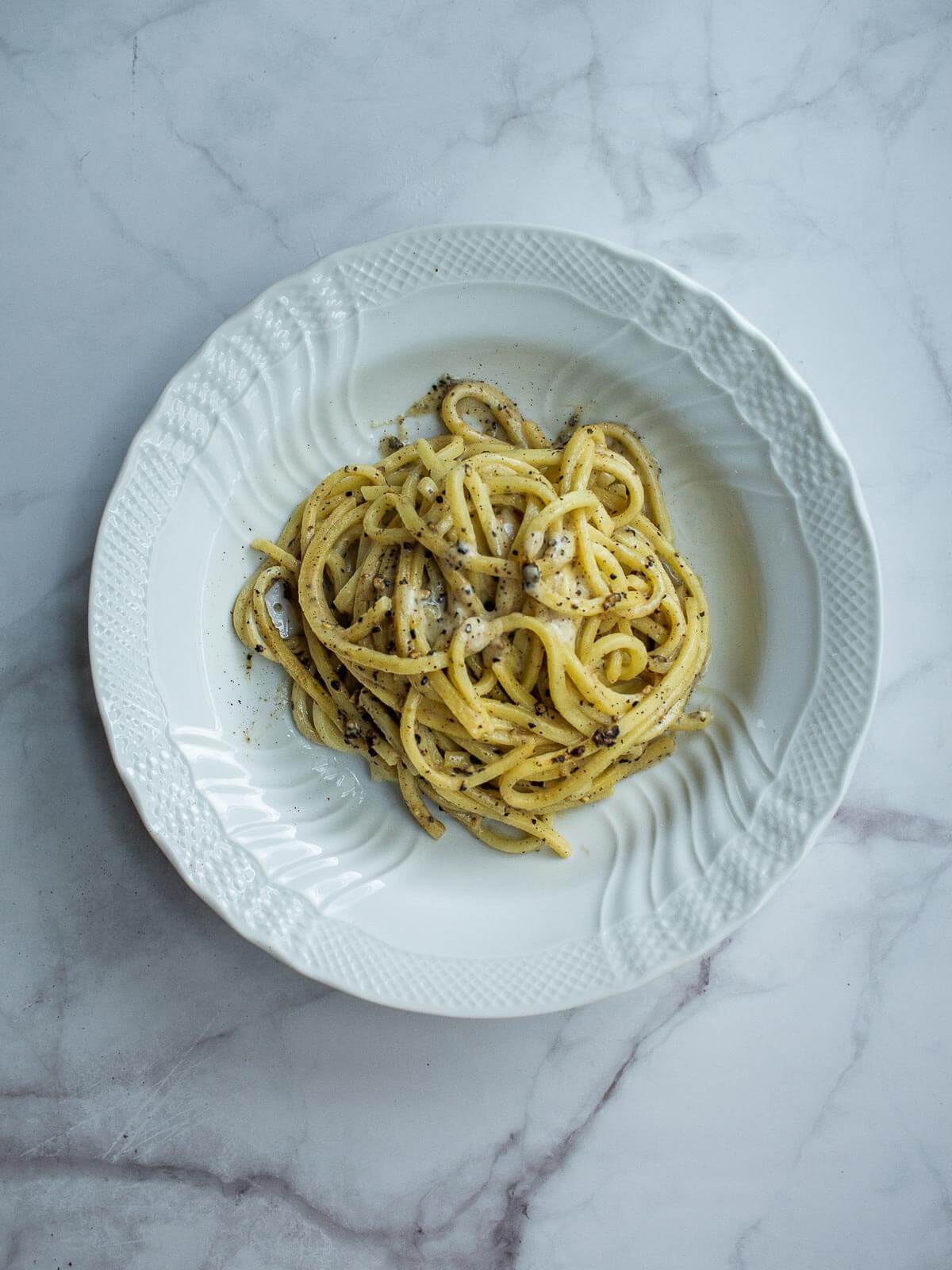 Penne alla Puttanesca
Traditional Italian food wouldn't be the same without this Italian Flag anthem! Penne alla putanesca was born in Napoli and is a hearty dish made with black olives, capers, tomato paste, and garlic.
You will find this typical dish in most Italian Trattotias, but it can easily be missed. In some regions, they also add anchovies, we love our Vegan version, which is also the classic one in some regions. It pairs wonderfully with some great Italian wine.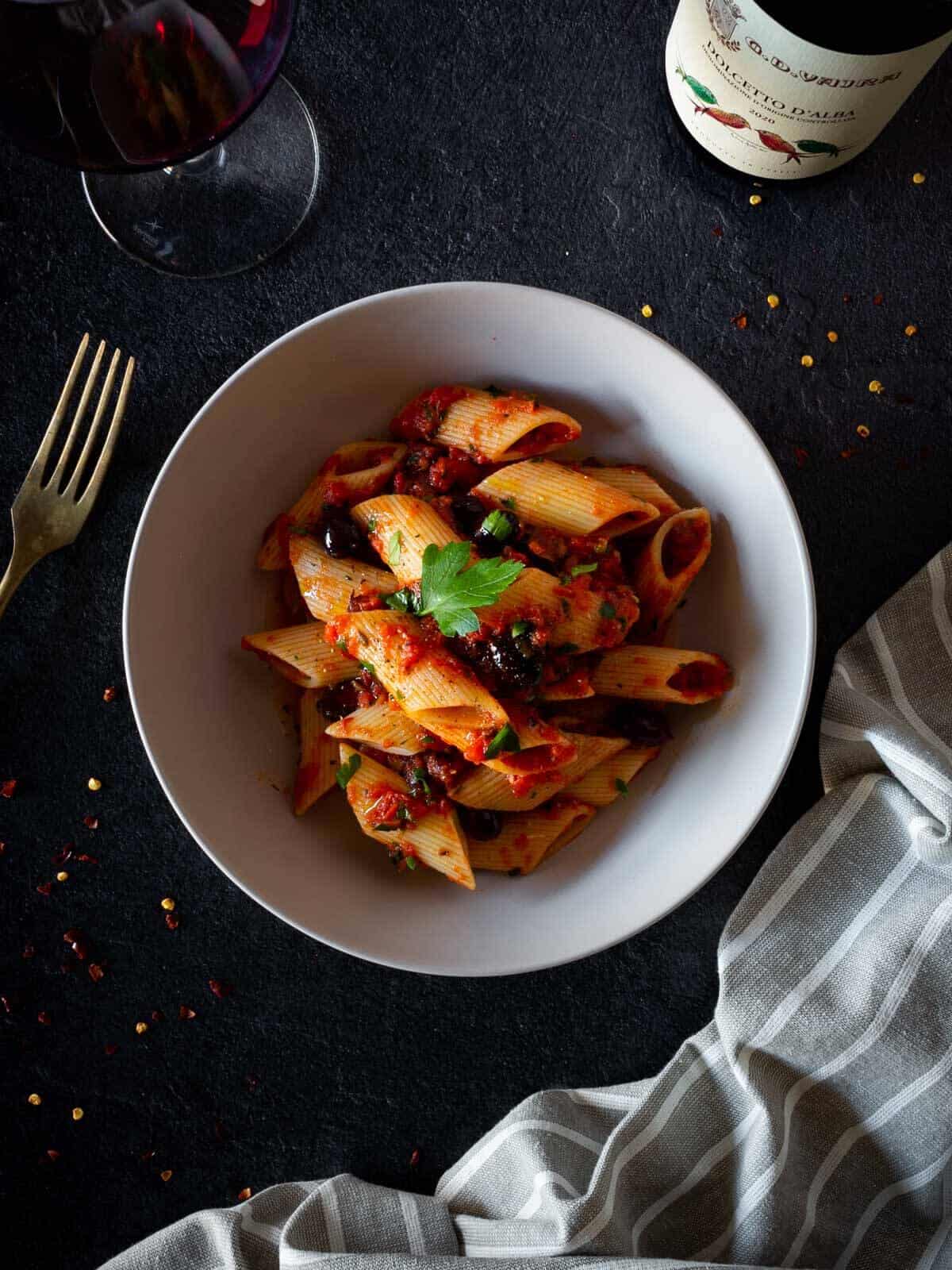 Pasta e Piselli
This dish is more than just a quick meal; it's a celebration of Italian flavors, all while honoring the benefits of plant-based, seasonal ingredients. Whether you're a seasoned vegan foodie or new to the plant-based lifestyle, this recipe offers a delicious and nutritious way to experience a classic Italian staple. So, let's dive into the rich tapestry of Italian cuisine, one vegan dish at a time!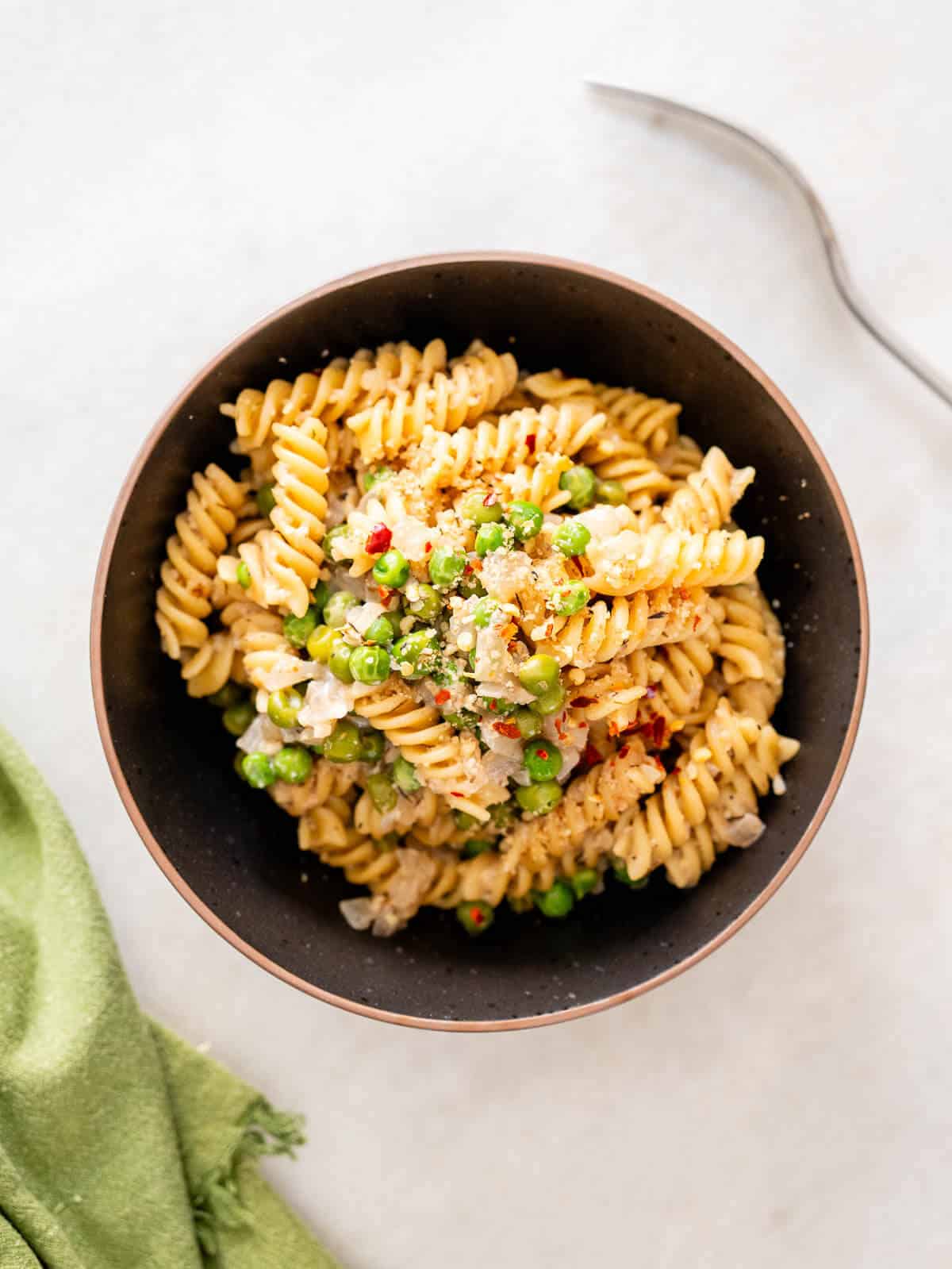 Pizza
Talking about must-eats in Italy... you need to eat pizza in Italy! Pizza Margherita is the most common Neapolitan-style pizza made with mozzarella cheese and often topped with Parmigiano Reggiano cheese.
Neapolitan-style pizza is flat and has thick and airy edges and is part of the Italian diet. Since we live here, everyone tells us they at least consume pizza once a week; it is one of the traditional dishes eaten everywhere, regardless of the region.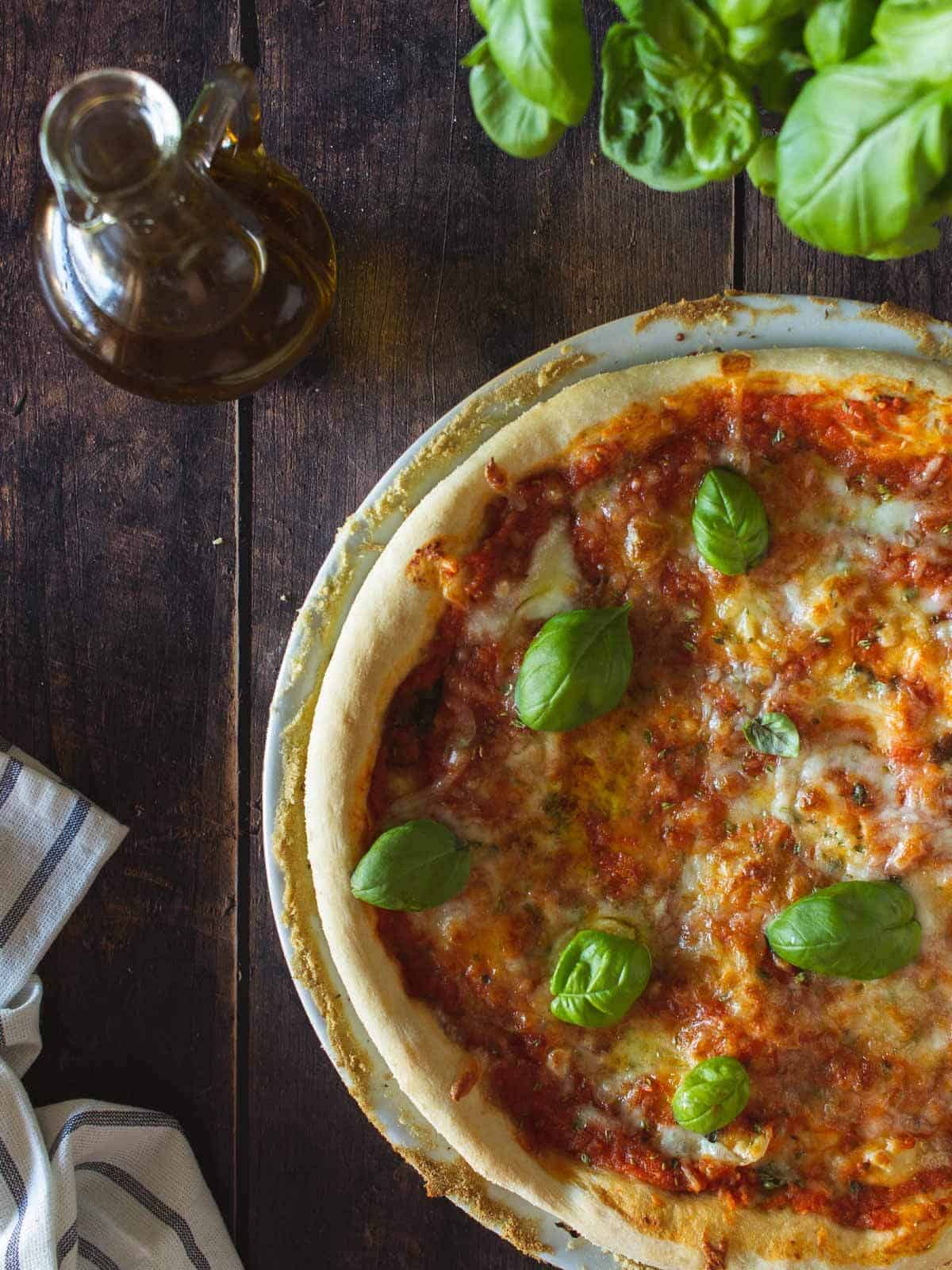 A delicious Vegan option to try out is the Pizza Marinara. This pizza is extremely yummy, given the amazing preparation of a well-done marinara sauce and amazing pizza dough.
Risotto
If you are in Northern Italy, you need to try the Risotto alla Milanese, as this widely known rice dish was born in the Lombardia region, where Milano is located and where we live.
This dish has a base of starchy short-grained rice slowly cooked with white wine and broth while absorbing all the flavors of whatever you can think of.
The short rice grains are fried in butter or olive oil, and then added dried white wine, saffron, and parmesan cheese, so the rice grains open and absorb the tons of broth and later added flavors.
This dish is a major exponent of Italian foods. It is a simple dish that absorbs the flavor from delicate saffron and Osso Buco broth.
We love risottos, and that is why we recreated the vegan version of this traditional saffron risotto, using vegetable broth.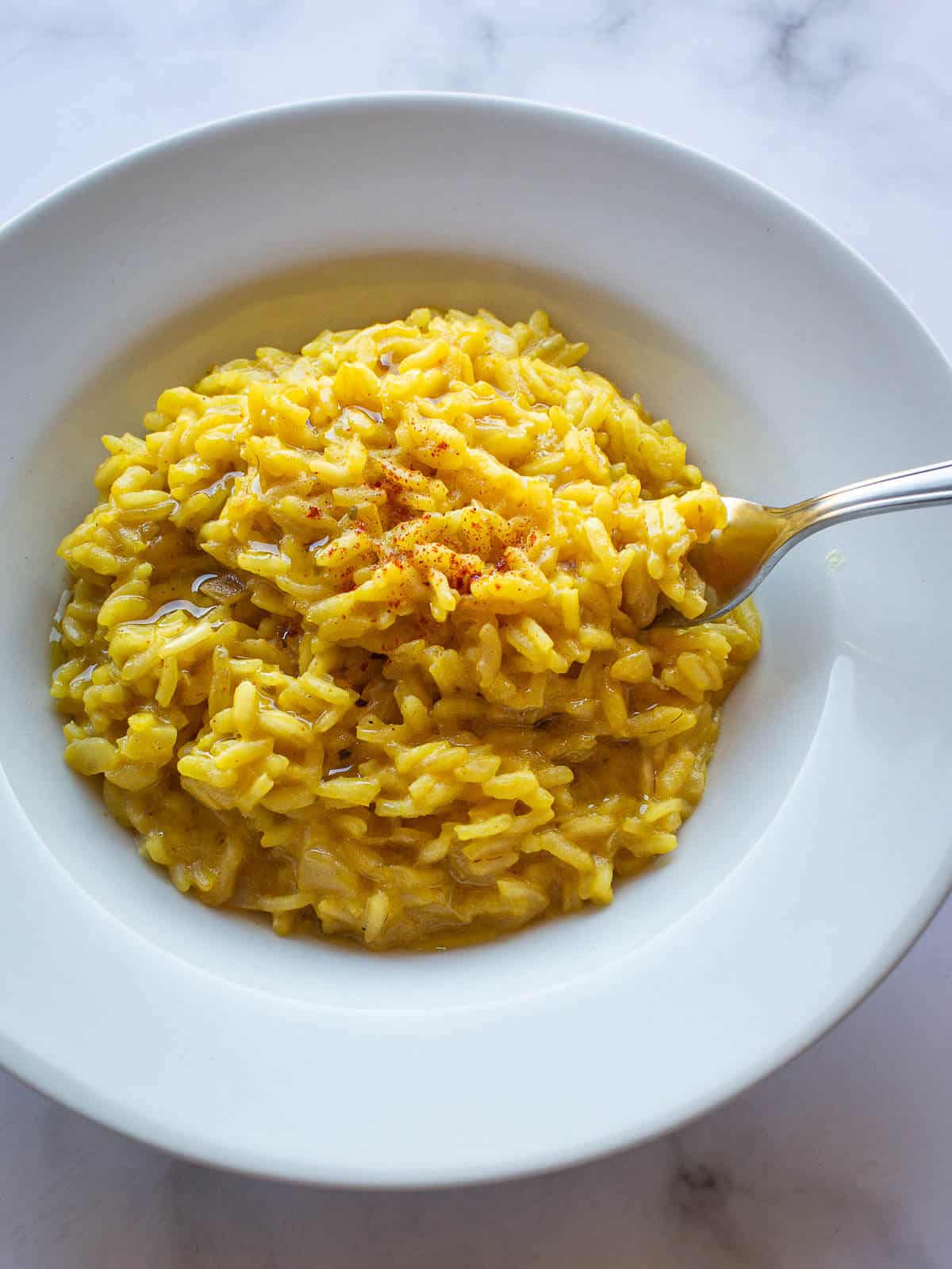 You can find all types of risotto, like the fall season's favorites: mushroom risotto, pumpkin risotto, and butternut squash risotto.
The winter season's yummy lemony winter risotto and sun-dried tomato risotto.
And risotto also makes its appearance in warmer weather with a change in season vegetables like Asparagus and Green Peas risotto.
Other fantastic staples of traditional food from Italy
Polenta
There's something special about a dish that can be both simple and complex simultaneously. That's certainly the case with polenta, a humble bowl of cornmeal mush that can be dressed up with all sorts of delicious toppings like Ragout, melted vegan cheese, mushrooms, or the famous Polenta Uncia from the Lombardy region, although widely consumed in the Trentino Region. Find it in Lake Como and its surrounding nearby city of Cernobbio.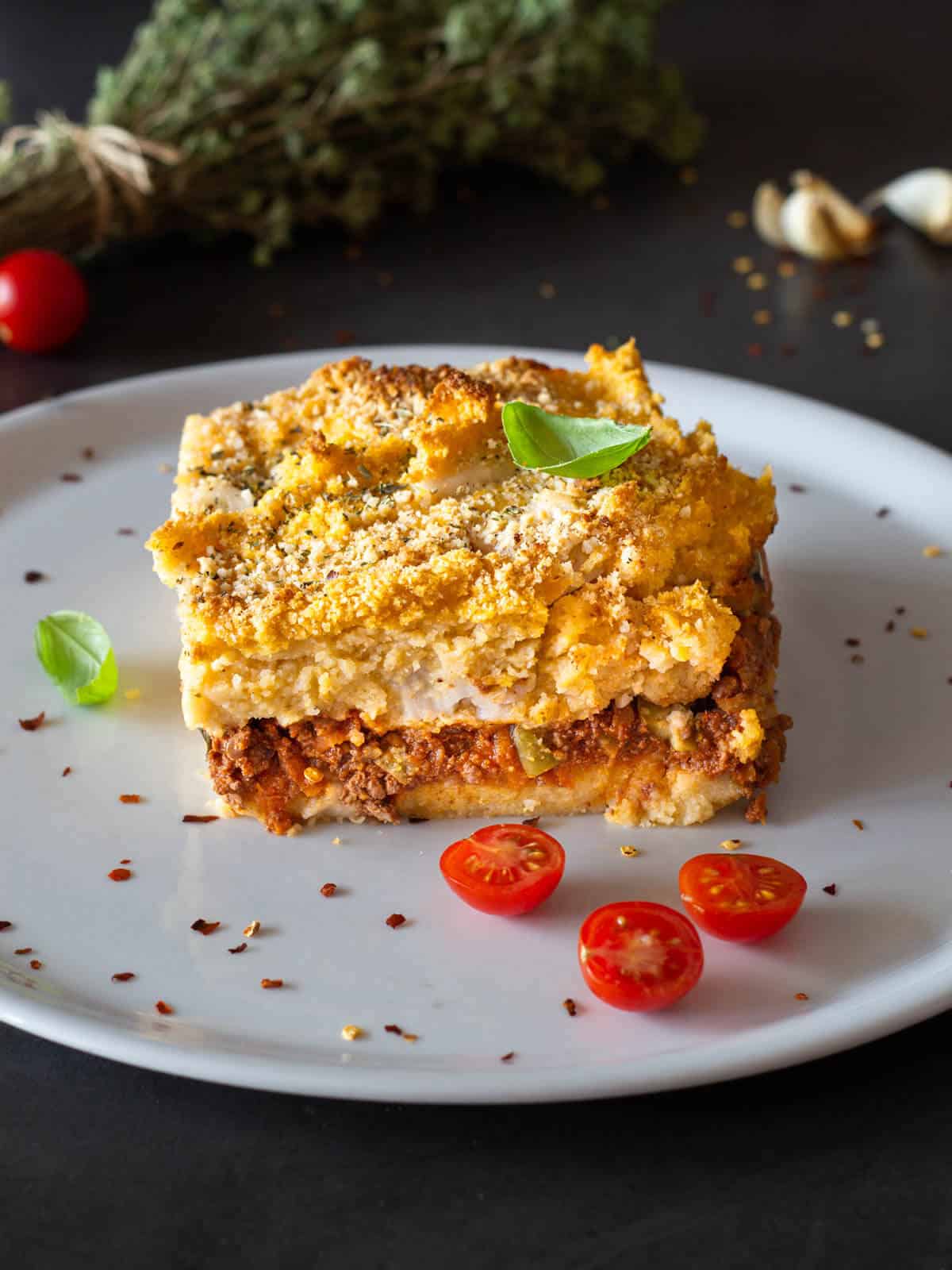 Pesto sauce
OK, our favorite pasta sauce to eat in Italy is pesto, hands down! This basil sauce made with fresh basil can be made in only 5 minutes and can deliver so much flavor to whatever dish you can think of.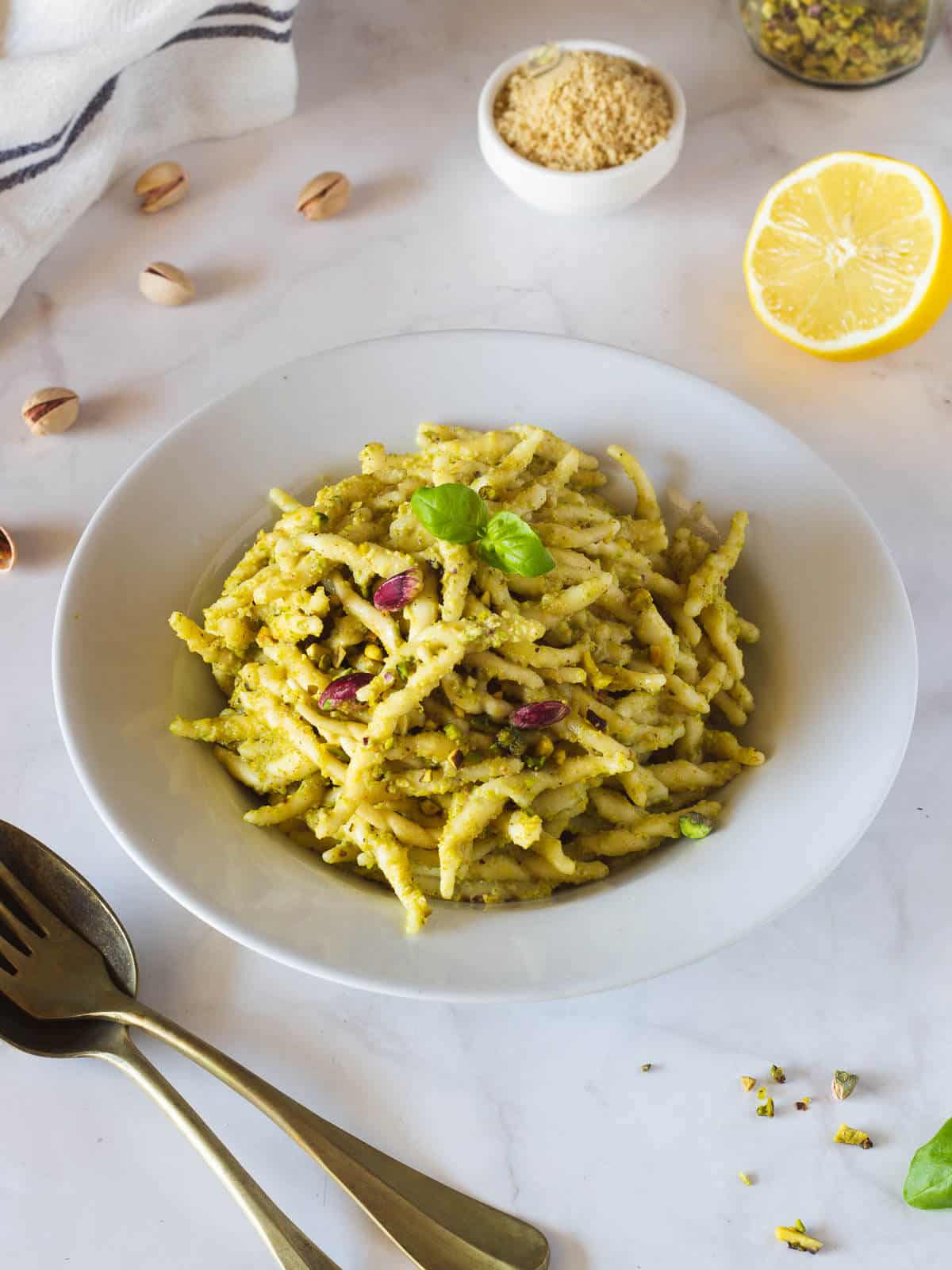 The most famous is the Traditional Genovese Basil pesto, locally eaten in Liguria (the Italian Region when it was born), with trofie al pesto pasta. A type of pasta that can easily wrap all the pesto flavor in a delicious bite.
It is very common to find other green pesto sauces like the arugula pesto, mint pesto, and pistachio pesto.
Other famous versions are the red pestos, including the Sicilian one, and the Calabrese, made with Sund-dried tomatoes.
Arancini
These Deep-fried rice balls come from Sicily, where they use leftover risotto and do these cone-shaped wonders. They are considered street food, and they are made with many fillings; you can find great vegan and vegetarian options.
Spaghetti Carbonara
The spaghetti carbonara pasta from the Rome and Lazio region is made with egg yolks, pecorino cheese, and Guancilale, which is a cured meat made with pork cheeks. Its name is derived from guancia, the Italian word for 'cheek'. It is a creamy pasta sauce also widely
Here's an excellent vegan eggless carbonara version we like to prepare made with tempeh.
Ice cream (Gelato)
You need to eat gelato while in Italy!
Italian ice cream is a favorite among dessert lovers with its creamy texture and rich flavor. Made from simple ingredients, regular ice cream uses milk, cream, sugar, and egg yolks (in the Bologna Region). This type of ice cream has a history that dates back centuries. Today, you can find Italian ice cream in flavors such as pistachio, hazelnut, and even mascarpone cheese.
We also have ice cream cakes which are wonderful. Our best friends actually own the city center ice cream shop and make new ice cream proposals every month.
They even add an ice cream core to the end of the year famous Lombardian traditional Panettone for the Christmas table.
Coffee
If you're looking for a caffeine fix, you can't go wrong with Italian coffee.
Italians know their coffee, and chances are you've had a cup or two of Italian coffee without even realizing it.
The signature dark roast is perfect for early mornings or those afternoon slumps. They master the coffee beans roasting technique and have made a cult out of it!
We love having our coffee in the morning as a cappuccino, made with homemade almond milk or soy milk, and we have an espresso after lunchtime.
It has become usual for us to make the traditional Pangiallo Romano, a Christmas cake that we eat year-round.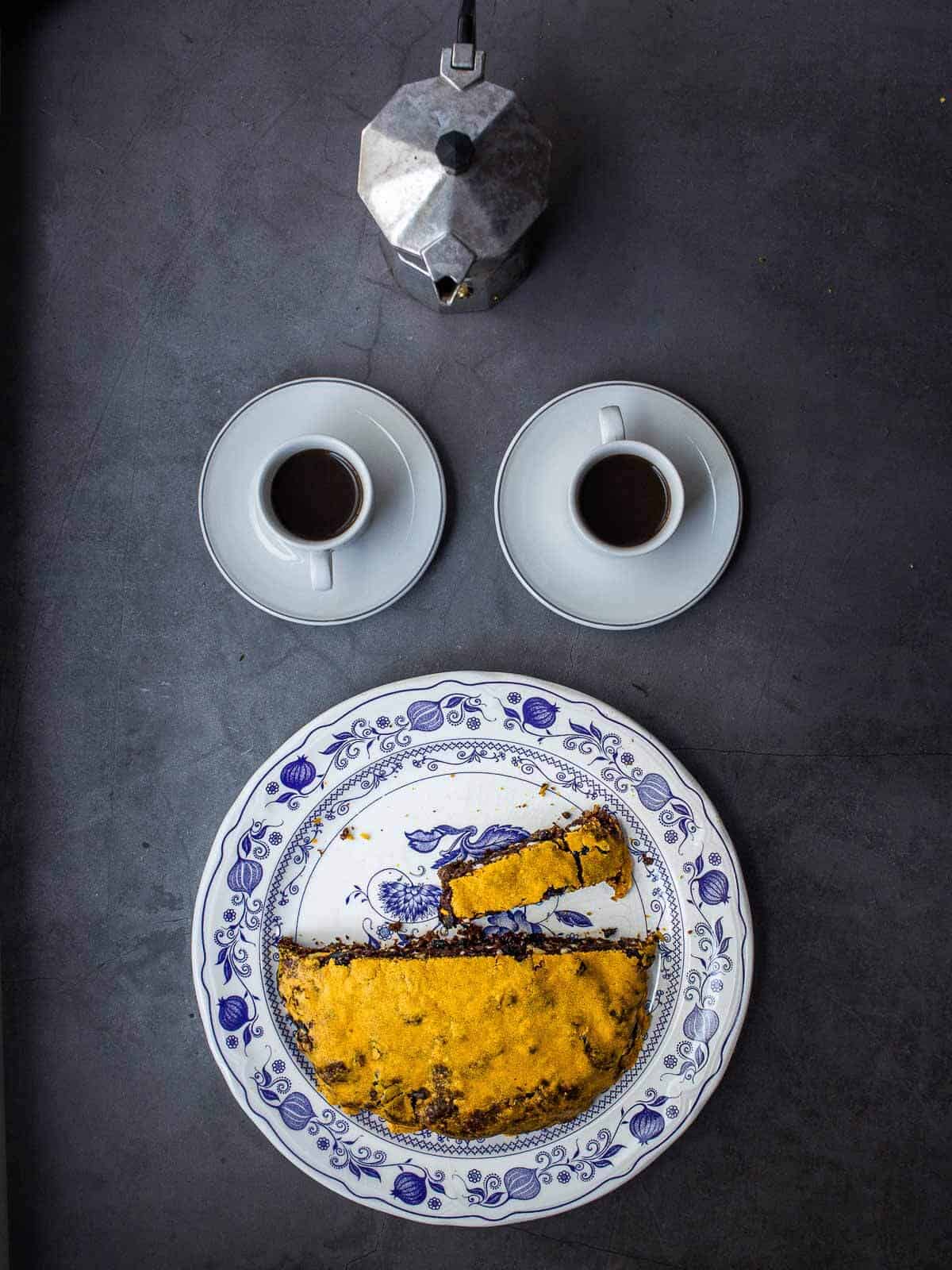 Extra virgin olive oil
While you eat in Italy, make sure you try some great olive oil. The Tuscany region is well known for its amazing Frantoio oil, but Italy has olives everywhere and all the regions have their oil peculiarity.
Lemons
Yes, lemons! they grow amazing lemons both in Sicily and the Amalfi coast, where you can find the finest Limoncello and everything lemon, from Pasta al Limone a crazy simple and tasty recipe, to Lemony Risotto.
Tomato sauce
Yes, I know. It sounds pretty basic, but tomatoes in Italy are nothing more than anything you have ever tried. They just grow very well in this country and there are so many kinds, that I keep finding new breeds every Monday during our visits to the Farmer's Market.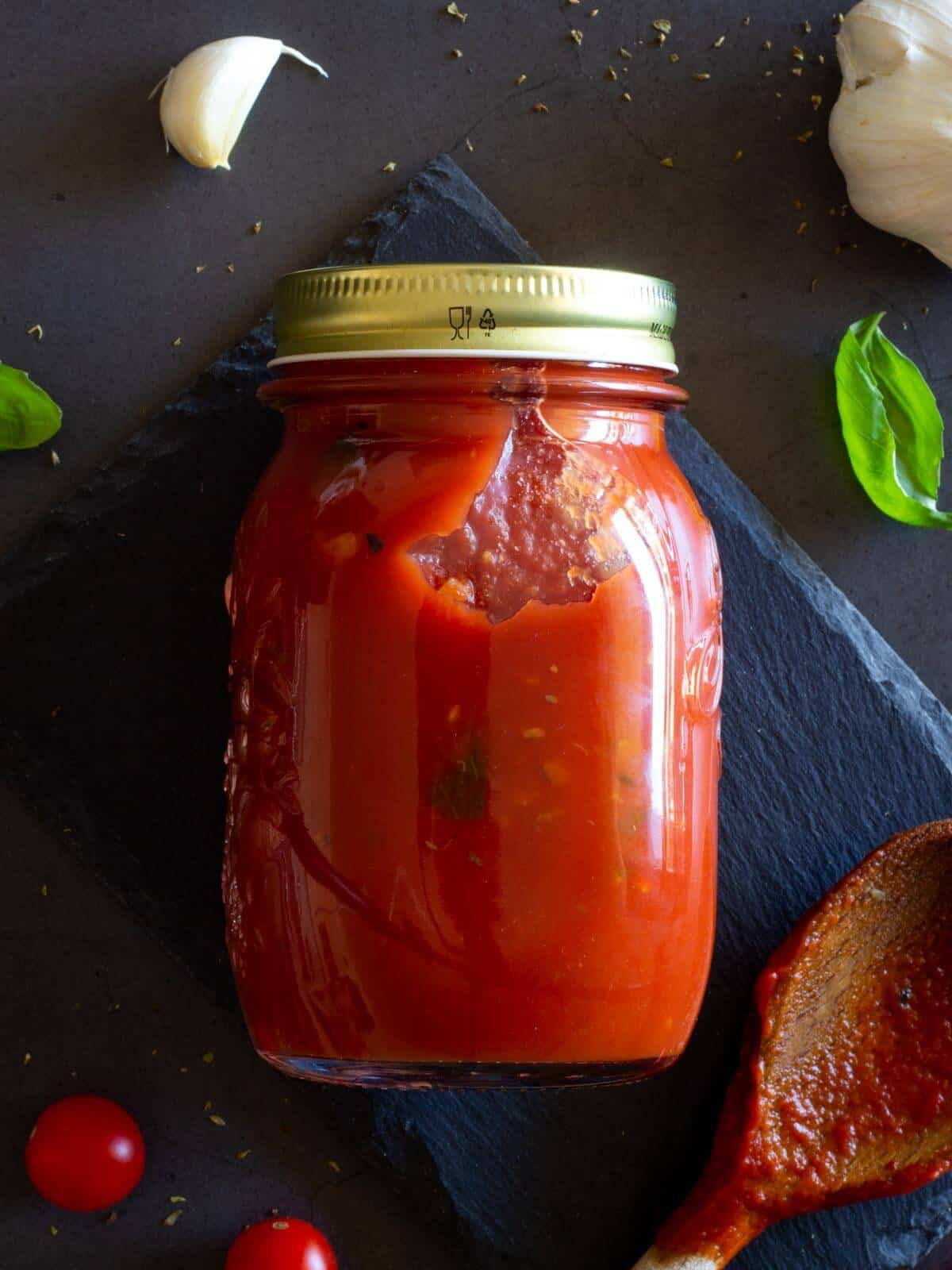 We love making our marinara sauce with Italian passata (fresh tomato thick sauce), or fresh San Marzano Tomatoes. We then use the sauce in spaghetti and as our base pizza sauce.
Closing remarks
If you visit Italy and you are on a food tour you have to pick your battles. From a regional perspective, I'd say that the best places to eat in Italy depend on what you like the most.
If you are a Pizza fan, you are sure to find good pizzerias everywhere, but your best bet is to head to Napoli.
Like dry pasta that is creamy and cheese and love simply made vegetables, like artichokes or pappa al pomodoro (potatoes with tomato) head to Rome and the Lazio Region. They also have the best black olives, internationally known in the seaside Gaeta town, which also has some crazy beautiful Blue-flag beaches, and is just our away from Rome; a must-go if you are in Rome in Summer.
If you love Italian Wine and meat like Florentine Steak (Florentine T-bone steak) or hearty Tuscan soups, heat to Florence.
Crazy about risotto and polenta? Your best bet is Piedmont and the Lombardy region.
Crazy about mushrooms, truffles, and amazing red wine with some crazy delicious restaurants, head to the Piedmont region.
If you like prosecco, Campari, and Aperol spritz, and all the apperitivo food culture that comes with eating, head to Venice and the Veneto region.
Love seafood, arancini, and pistachio, head south to Sicily!
We hope you enjoyed this snapshot of the rich food culture that Italy has to offer.
Don't forget to try the local dishes that are off the tourist trail!