Zipolite, Mexico! The contrast, the culture, the mountains, the lakes, the beaches, and the food. Oh, the food! Let me tell you about a story that goes all the way to Zipolite in Mexico.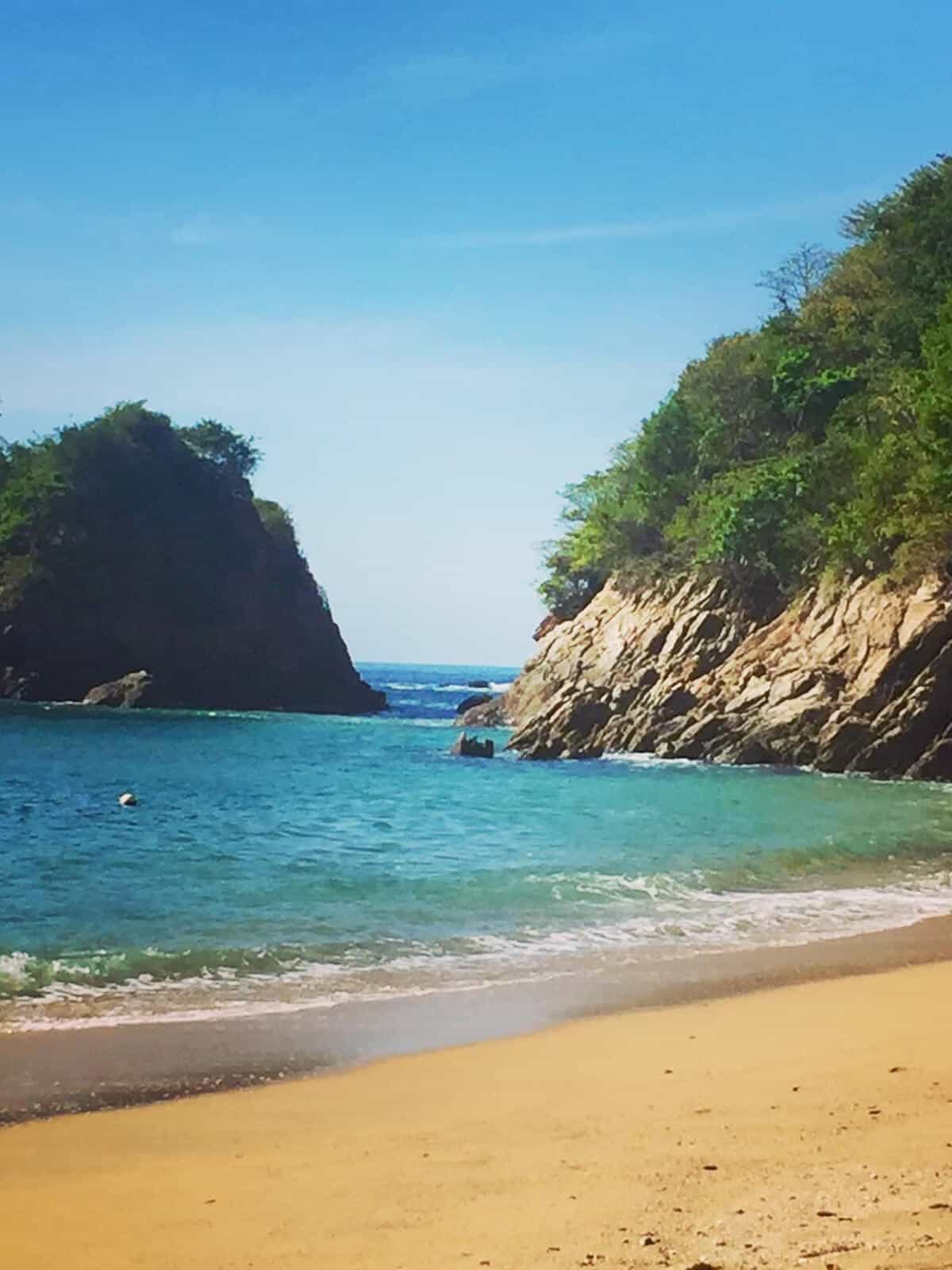 We came to know Playa Zipolite in a very particular way. Joaco and I had just moved to Mexico a couple of days ago. We decided to make a road trip to get to know Mexico better. We had no particular destination.
After spending a few nights in different towns and many hours driving, we arrived at the south coast, aiming to get to Puerto Escondido, Oaxaca, a popular beach destination. But unfortunately, it was nighttime, and we didn't know where we would spend the night.
Playa Zipolite is the only legal nude beach town on the Pacific coast.
The first hotel on my Blackberry was El Alquimista (affiliate link)(my favorite legal nude beach resort). We called immediately with an intermittent signal.
They had one room available. We accepted, and as soon as we hung up, we checked the map to realize we were another forty-five minutes away.
Jump to: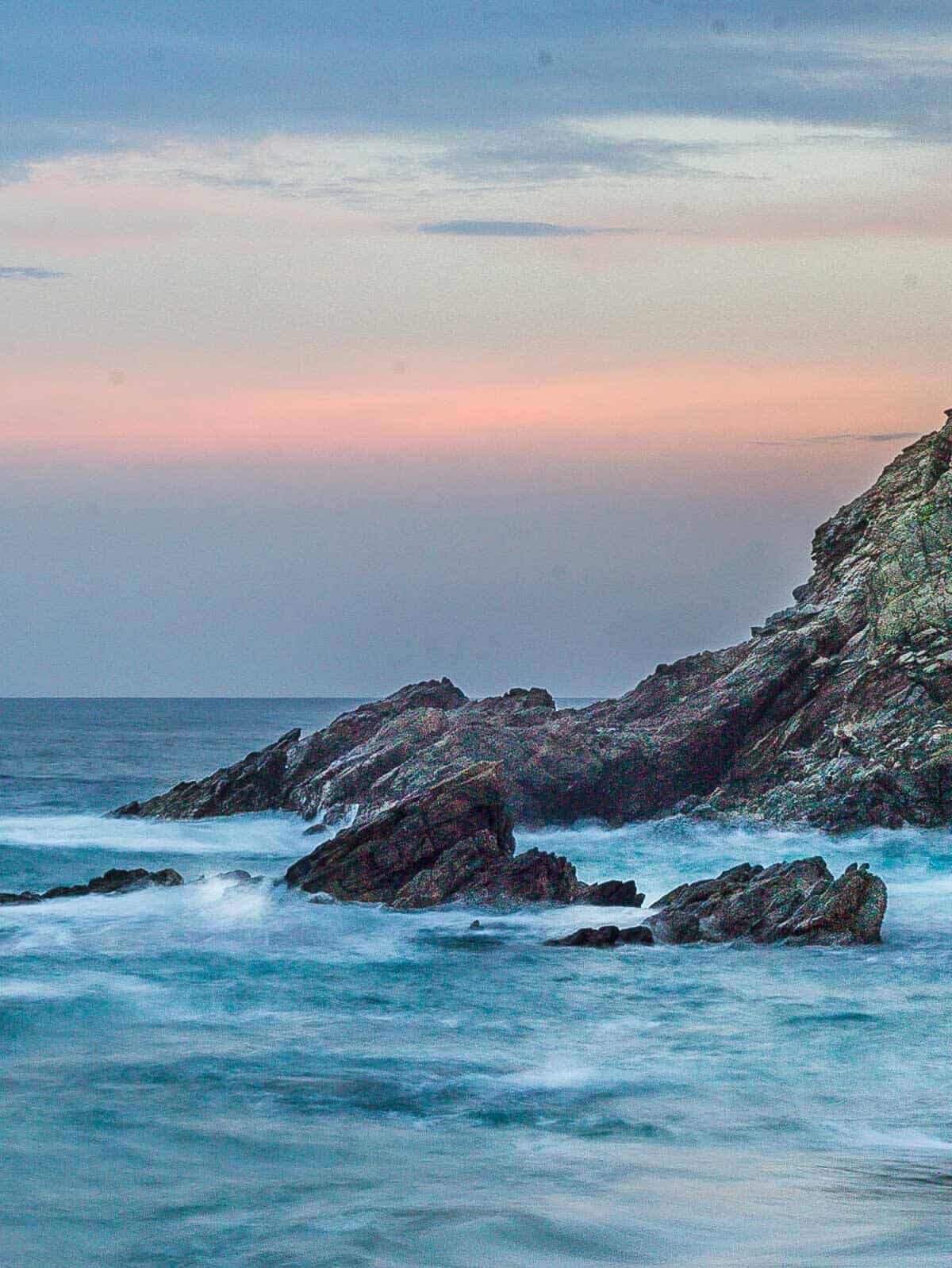 El Alquimista, in Zipolite, also has, in my opinion, one of the best restaurants in town.
We have been coming back repeatedly every year. I love that you have the entire beach for yourself while you eat lunch, have some drinks, or even just walk your beach wagon around; you can go get and have a splash and get back to your cold beer or margarita at your table.
Their beach is sort of a private beach as it is located at the end of the bay. It has a golden sandy beach, typical of Mexico's southern Pacific coast. They have an optional bathing suit policy.
The hotel beach is located just a 3-minute walk from the main beach, Playa del Amor, and next to magnificent sea cliffs.
🗺️ The State of Oaxaca
People from that region are charming. They live in a different rhythm. Oaxaca has beaches, prices, and gastronomy that can satisfy backpackers and luxury-seeking tourists.
Also, Zipolite and the state of Oaxaca, where it belongs, are very safe tourist destinations. We have driven across the whole state several times, and as the foreigners we are, we have never experienced any single threat or perceived anything strange.
We lived in Mexico City for 8 years. We drove across states, informing ourselves first regarding any safety concerns, and Oaxaca was always on the "safe list" amongst locals and the expats' beach community.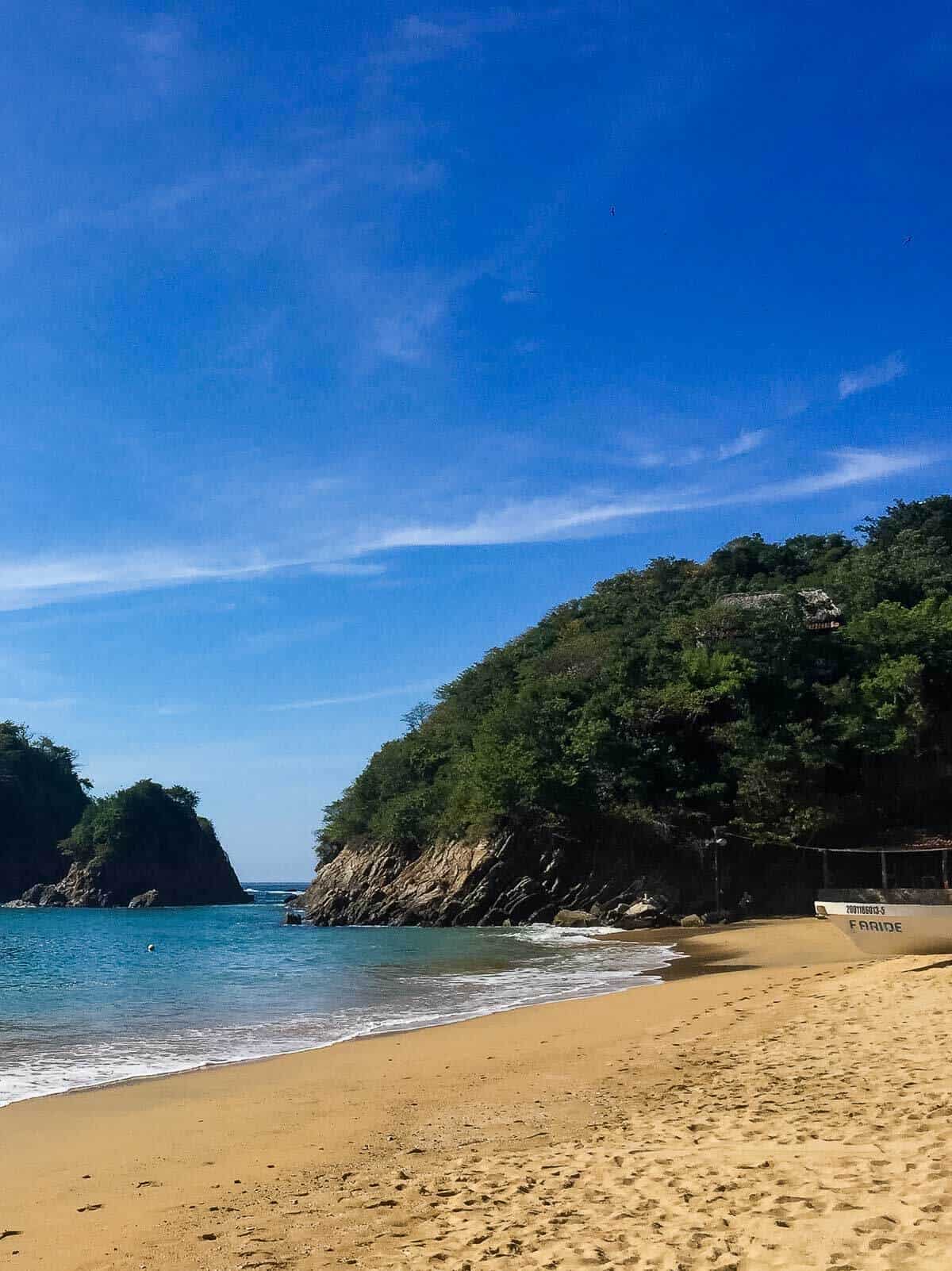 I highly recommend you get a USD 65-90 cabin for two in front of the beach. We just kept going back to the same hotel and the same room. We have gone several times, and the prices always vary depending on seasonality. For example, New Year and Summer are the priciest.
🛬 How to get to Zipolite
Getting to Zipolite is easy; book yourself a flight to either Huatulco or Puerto Escondido airport.
Puerto Escondido, Mexico, is a seafront town on the Pacific coast side of Oaxaca.  Its beach bars, surf spots, turtle watching, bioluminescence, nightlife, and calm swimming coves are among the most popular attractions.
Since the Puerto Escondido area has many kinds of beaches, it can offer something for every type of traveler interested in experiencing the atmosphere of a relaxed and authentic Mexican beach town.
From Puerto Escondido to Zipolite, I recommend getting a private taxi ride which will take about one hour. From Huatulco to Zipolite, the distance is about the same, one hour by car.
Zipolite is halfway between Huatulco and Puerto Escondido, so look at which airport connection or fare is better for you since it won't make a difference.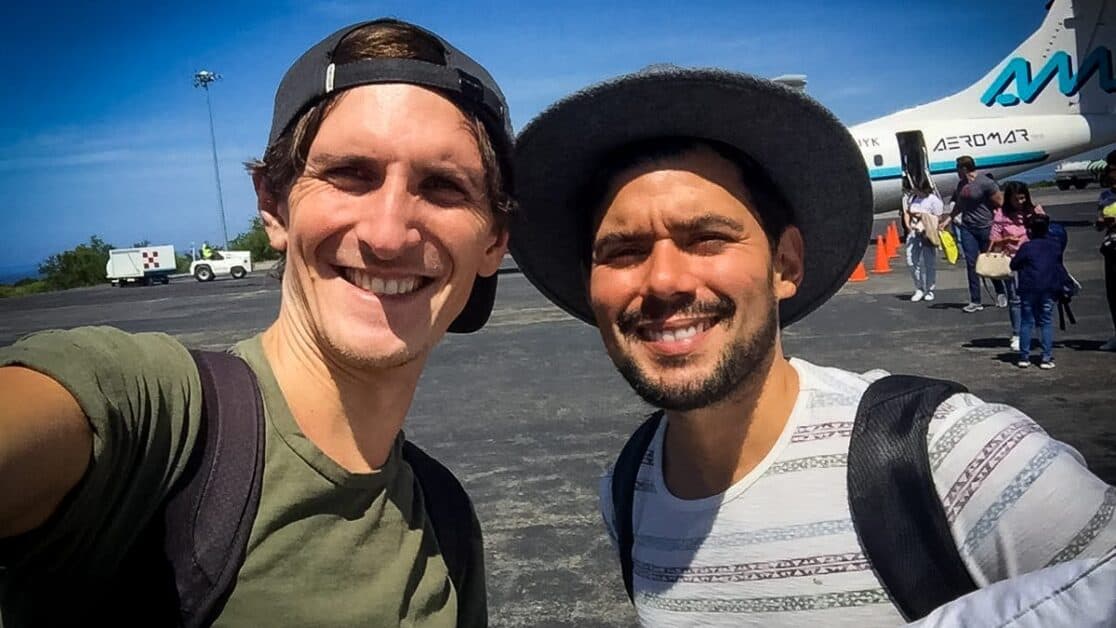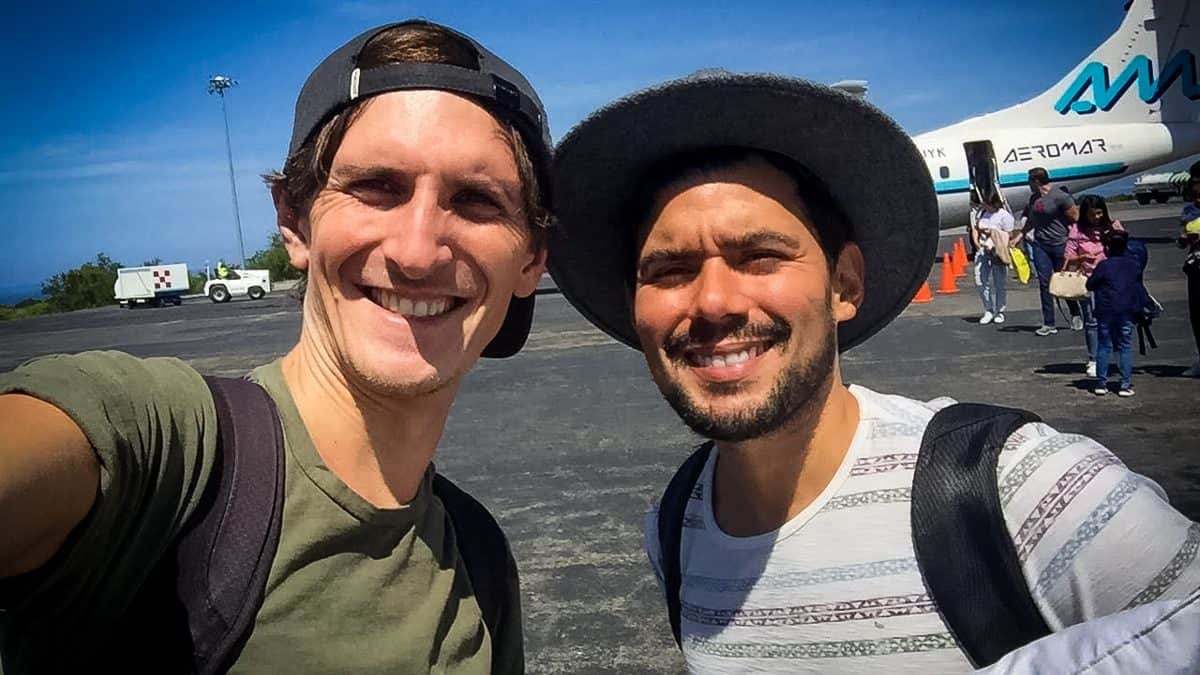 If you plan to move between the beautiful beaches in the area, I highly recommend renting a car (affiliate link). You have beautiful beaches such as Mazunte and San Agustinillo from fifteen minutes away.
Also, it is pretty easy to move between beaches on public transport. All the region's beaches are conveniently accessible through the road along the coast. So if you don't rent a car, you can easily move using public transportation. It will always be about a fifteen-minute ride from town to town.
Playa del Amor
This is the name of the famous nude beach in Playa Zipolite. The entire beach town has a very enjoyable and relaxed atmosphere.
Zipolite is a great place to surf if you like to surf, but the surfing mecca is Zicatela, a beach situated fifteen minutes south of Puerto Escondido.
If you live in Mexico and are planning to drive, you have two options:
Getting down through the Coastal line from Acapulco. We don't recommend this option. The first time we went to Zipolite, we Google it, and it seemed like it was the best option, distance-wise. However, people told us not to do it because it has many towns and can't accelerate more than 35 mph. We disobeyed and ended up having quite a bumpy road. The trip was slow, but police stopped us from searching our car for more than an hour for no reason. Also, there was a strike on the main road that led us to derail our path and took us through a rather non-desirable road.
Getting through Mexico City-Puebla-Oaxaca City-Mountains-Zipolite: not easy either, but better than going through the coastal line. It is a long trip. Expect to find a lot of curves that might make your co-pilot dizzy. It is safe to go that way, but the path is for expert drivers.
We recommend getting to Zipolite by plane, as explained before, and then renting a car. That is your best and safest option.
🛏️ Zipolite Mexico hotels culture
Zipolite Beach is very popular with foreign tourists, ex-pats, and Mexican hipsters. Tourists, especially backpackers, tend to stay in one of the many rustic cabins or camping spaces that line the beach.
There are different types of hotels, generally clothing-optional, as this is one of the main things Zipolite is known for.
People are very natural about nudity, so you can expect to practice nudity (or not) without even noticing a difference in anyone's attention, which is great.
Our favorite hotels in Zipolite
Our favorite Hotel is El Alquimista

(affiliate link)

. Reasons: its rooms, beachfront, relaxed and friendly staff, and restaurant. They also offer Morning Yoga classes and have a nice small private pool in the middle of the lovely green forest. There is also a hidden beach just next to their bay. We love their beachfront bungalows, some of them with air conditioning.
My second option, if I can't find any rooms at El Alquimista, is Hotel Noga

(affiliate link)

—very close to the beach and really nice rooms.
We also like Hotel Casa Mixteca

(affiliate link)

, located in town; it is an excellent option if you can't find beachfront accommodation.
Lo Cosmico is a beachfront, more relaxed, cheap option without luxuries.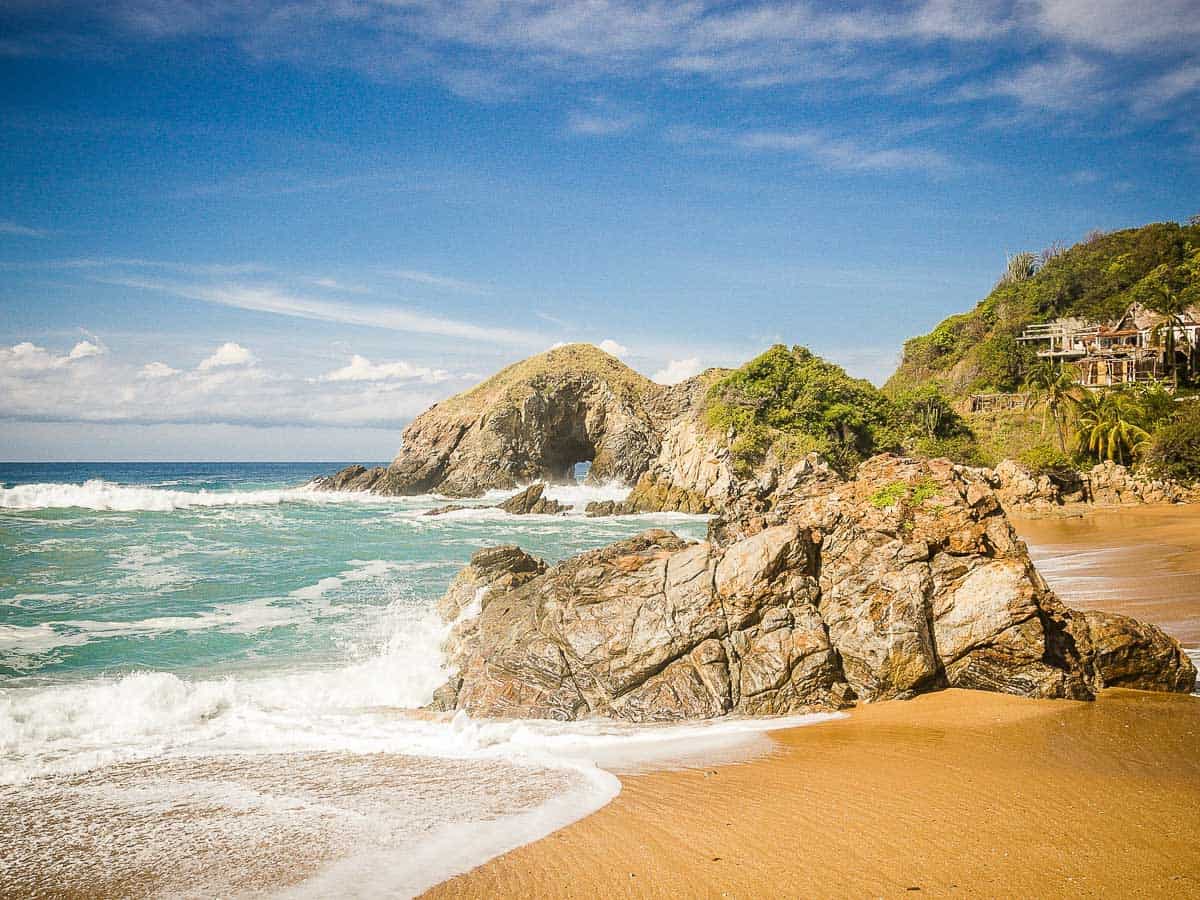 👨🏻‍🍳 A customized eating experience
After getting up in the morning, stepping into the white sands as you open your cabin's door, maybe topless or nude (as Zipolite is a clothing-optional beach), and taking twenty steps to get a customized breakfast, there is no way back.
We have been Juicing for Health for years now, and they were always happy to make our juices as customized as possible in every single breakfast.
We had our Green Morning Juices, our Carrot, Apple and Celery Juice, and Beetroot Celery Juice, interchangeably made in minutes, without disrupting our routines.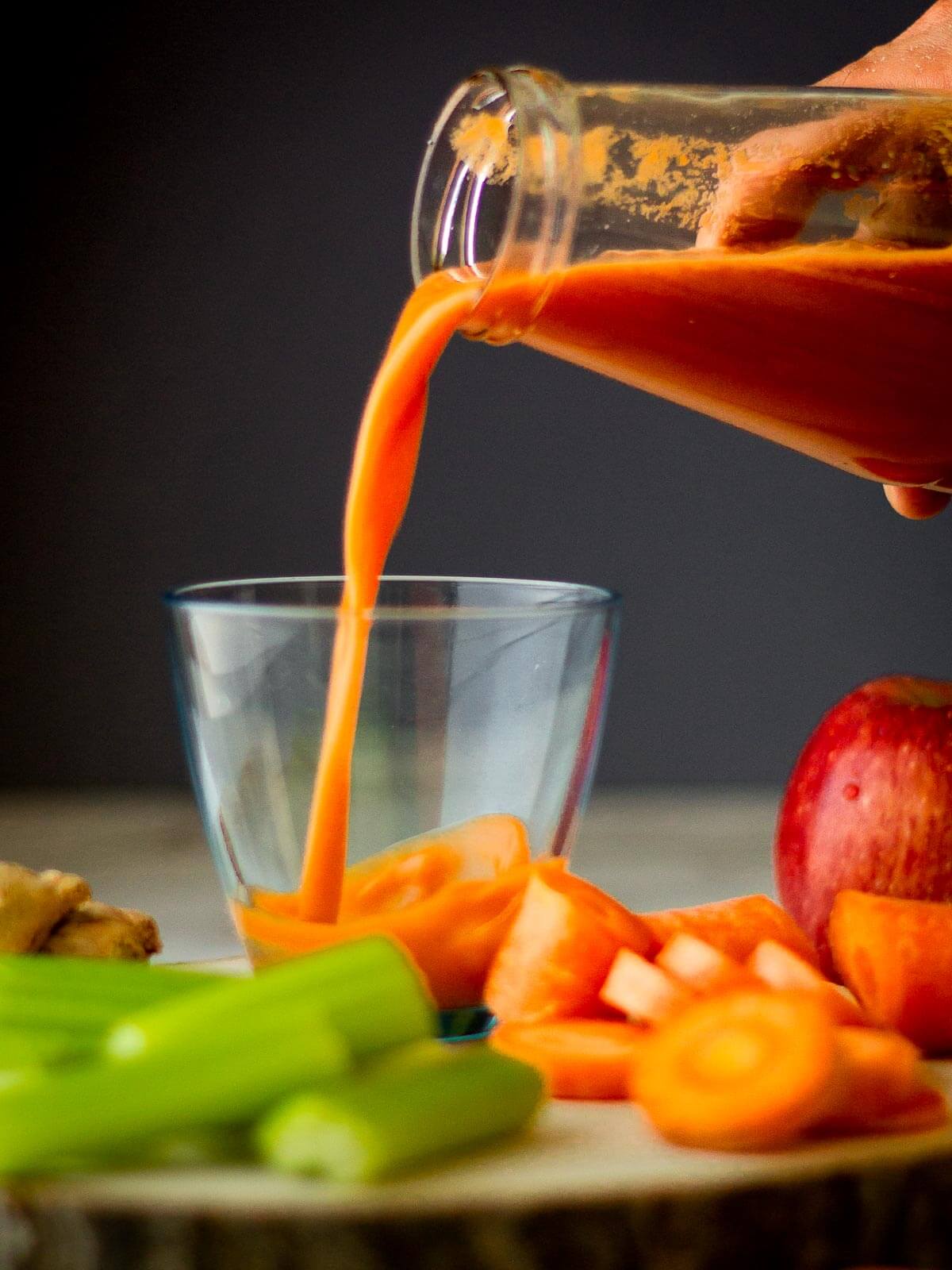 🤟 Top 5 reasons why we love Zipolite
Zipolite has two International airports on the vicinities: Huatulco and Puerto Escondido. This makes arriving from either Mexico City or International destinations highly convenient.
Is clothing-optional. Zipolite is one of the only nudist beaches in Mexico. Everyone is very relaxed about it, and you can rest assured that there will not be any awkward situations. This includes all the hotel venues.
The pristine beaches. Zipolite is still a hidden gem, so its beaches are very well-kept. Also, there are many beach towns in the surroundings; you find one every fifteen minutes on a car or bus ride.
Zipolite is off the tourist trail. This means no high prices, tourist traps, or excessive number of people selling stuff at the beach. The ones that sell any food or hammocks are super friendly and do not insist on much. It is cool to get into conversations with them and learn more about their surroundings and culture.
The affordability of the hotels.
🤔 Wondering what does Zipolite mean?
The origin of the name Zipolite has been lost over time, but there are two versions. One says it is translated from the Zapotec dialect and means "beach of the dead." Locals informed us that the Zapotecs offered the bodies of their dead to the sea. Another version says it comes from the Nahuatl dialect words zipoliti or sipolitlan, meaning "bumpy place" or "place of continuous bumps or hills."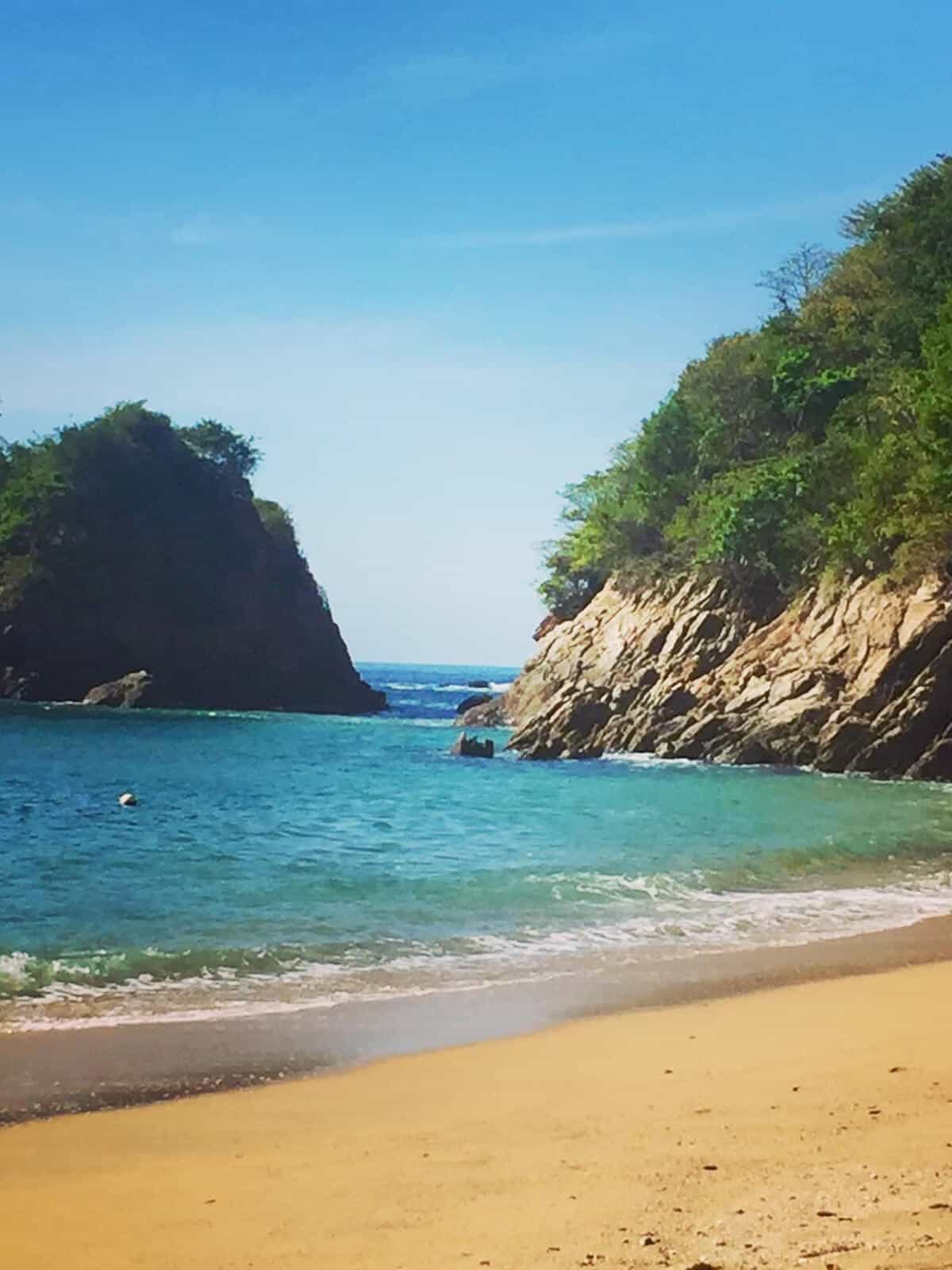 🌊 Another 5 Reasons to Visit the Pacific Side of Oaxaca
Zicatela is one of the many beaches located just ten minutes away from Puerto Escondido Airport and is famous among the surfer's community for its excellent waves. You can even have surf lessons as part of your Zipolite beach vacation.
The Mexican food world heritage. Zipolite is part of Oaxaca, and Oaxaca is probably the best province to eat in Mexico. That is where the famous Enrique Olvera did extensive research to create his unique 1000-day Mole.
The art-craft (have a look at the Alebrijes). These eye-catching pieces of art are worth taking home.
The boat rides to watch thousands of dolphins and discover tiny beaches.
Good weather most of the year. We have gone in different seasons, and we have not encountered bad weather. Of course, it is not a promise, but the region is famous for its pleasant climate, not too hot, not excessively humid, and doesn't rain for days without a truce. Be sure to check our Winter Travel Guide for more awesome destinations.
Bonus: the Mexican sea turtle center. You can see sea turtles in Zipolite during certain times of the year. The best season is between July and January.
Don't forget to check out the Sea Turtle Museum located in Mazunte.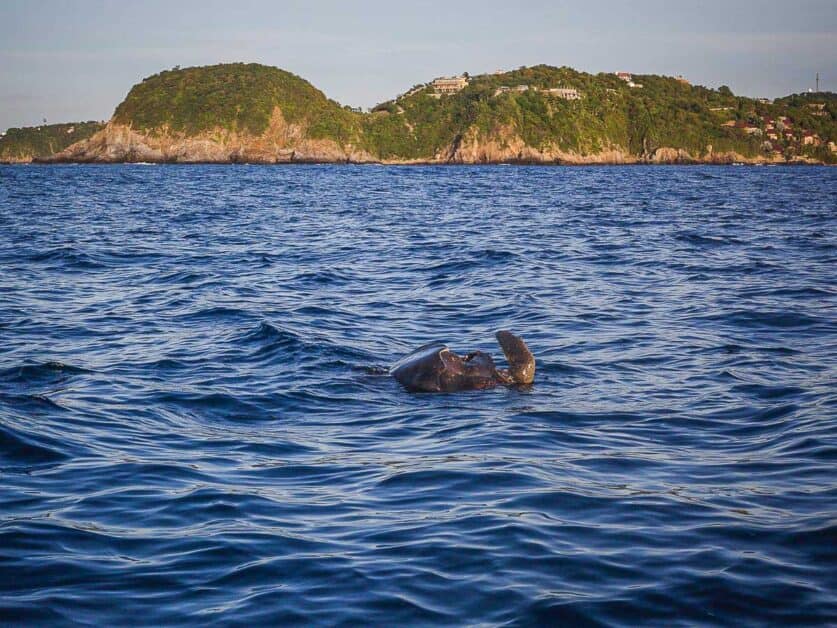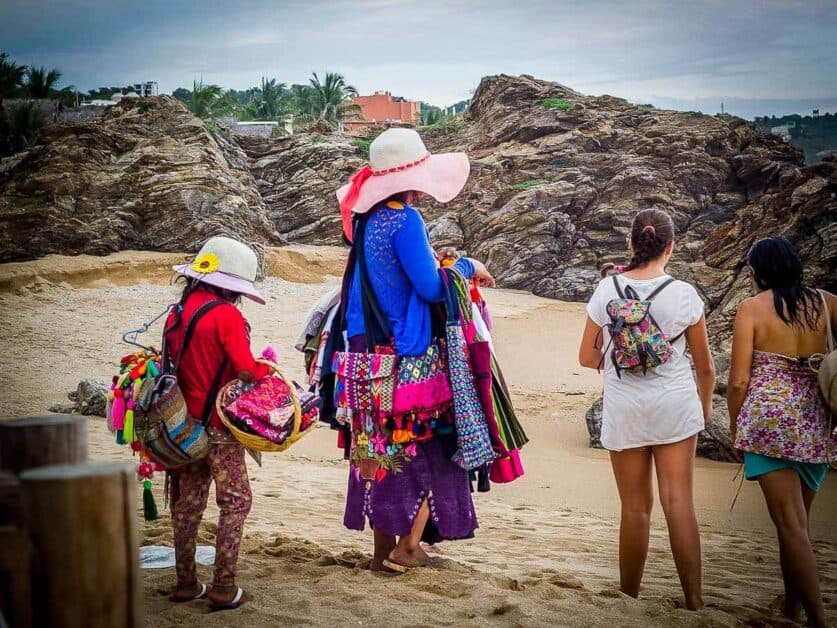 🥘 The Mexican cuisine
We are crazy about food, and Mexican food is among our Top 3, so we need to talk more extensively about this aspect, as Zipolite has some yummy bites!
Although many Mexicans' cuisine relies on meat, an equally important part of it is plant-based.
Oaxaca is well known for its fantastic gastronomy and amazing, relaxed beaches running through a vast coastline.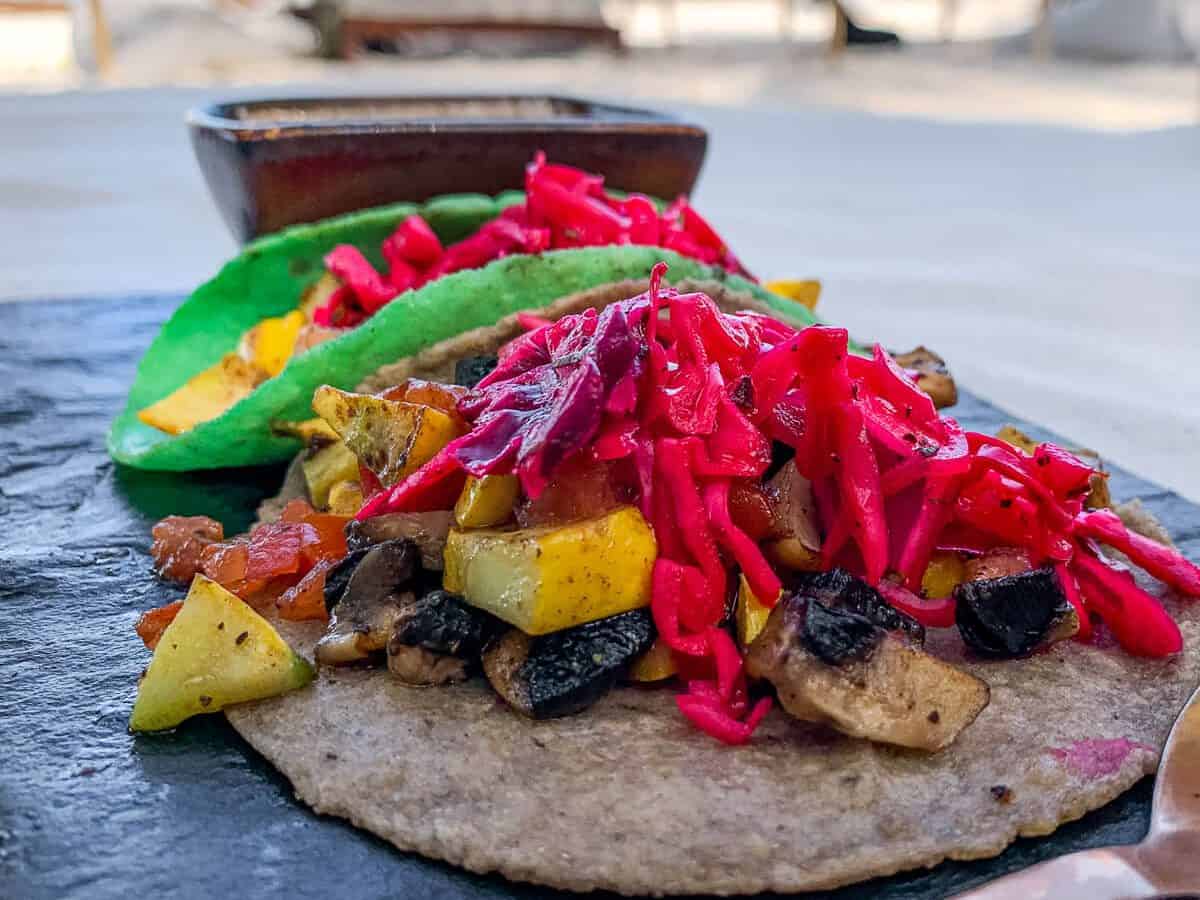 We also had some fantastic gastronomic experiences in Zipolite, where we were taught from A to Z how to make an authentic Mexican Mole. Keep reading!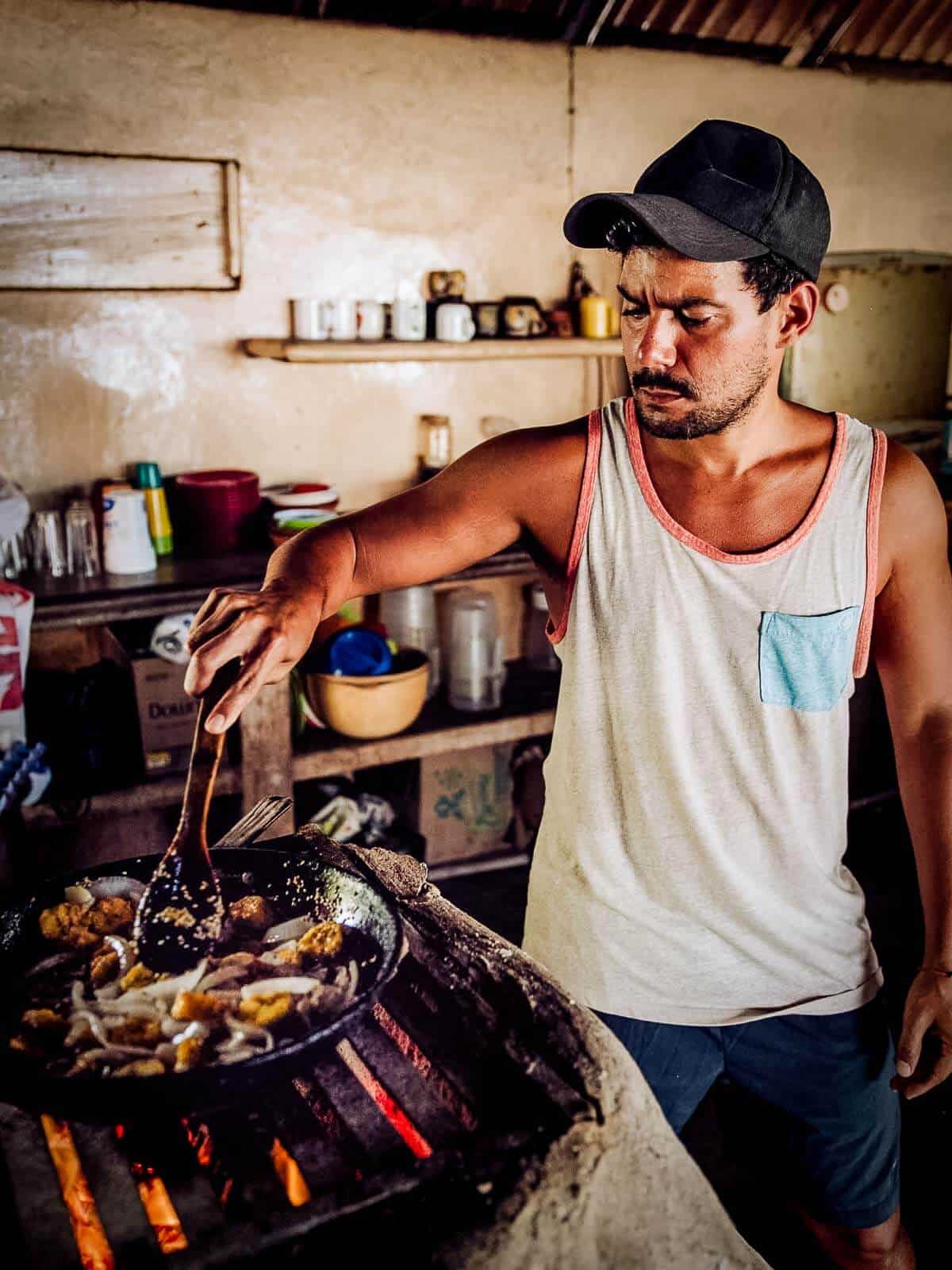 In 2010, UNESCO declared Mexican Cuisine as an Intangible Cultural Heritage of Humanity.
It was no surprise for many since traveling in Mexico makes you realize how many different foods, flavors, smells, customs, and ancient cooking techniques you ignore.
Think beans, corn, tomatoes, and avocado, all with Mexico, Central, and South American Origins.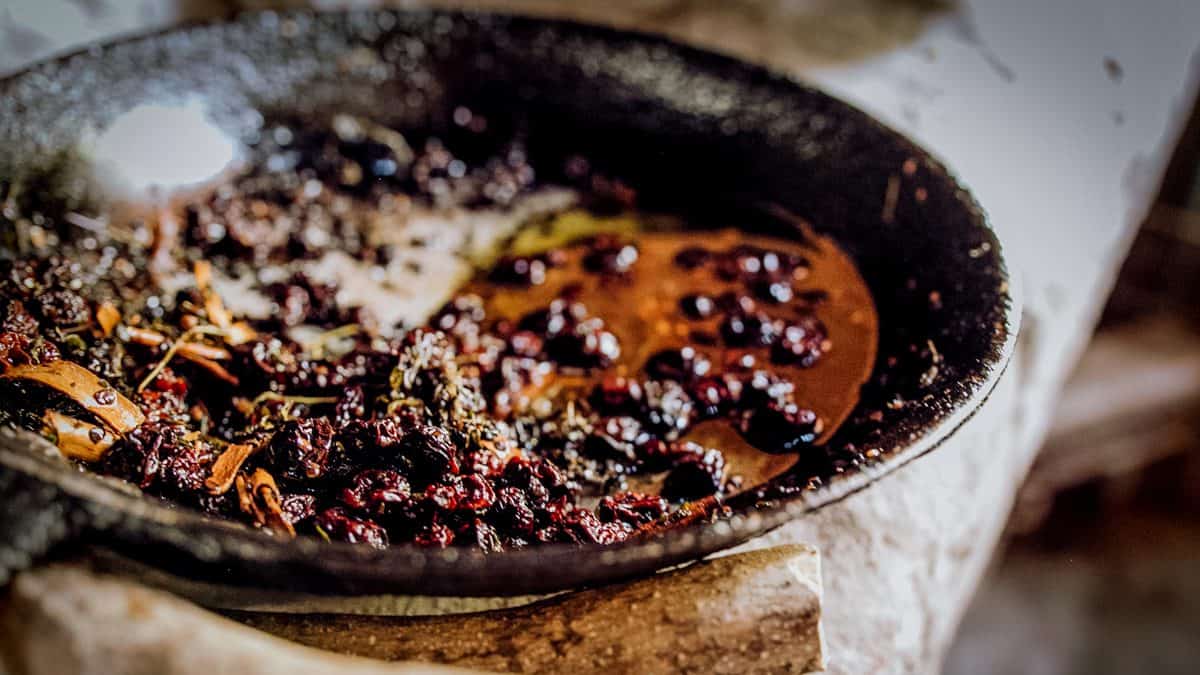 Did you know that avocados originated in South-Central Mexico a couple of thousand years B.C.? The Hass variety is the most famous, but there are about five hundred varieties.
Did you know that there are about twelve thousand varieties of corn? They were all originated in Mexico.
Each of these crops deserves an article on its own. Still, I come to save a special place here for them because after living in Mexico for seven years, I learned about varieties that I didn't know existed and new ways to prepare and cook them.
The corn (maize)
I found it interesting that corn is central to Mexican gastronomy; bread doesn't have the share it enjoys in most occidental tables, which means less wheat, less gluten, and fewer celiac populations.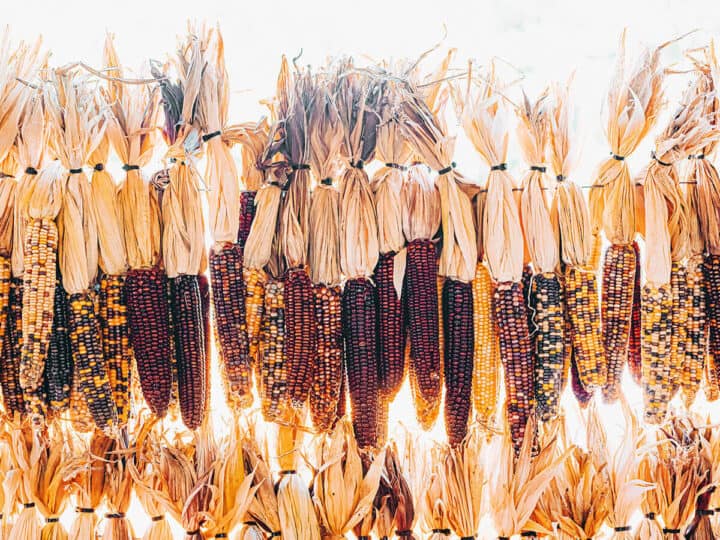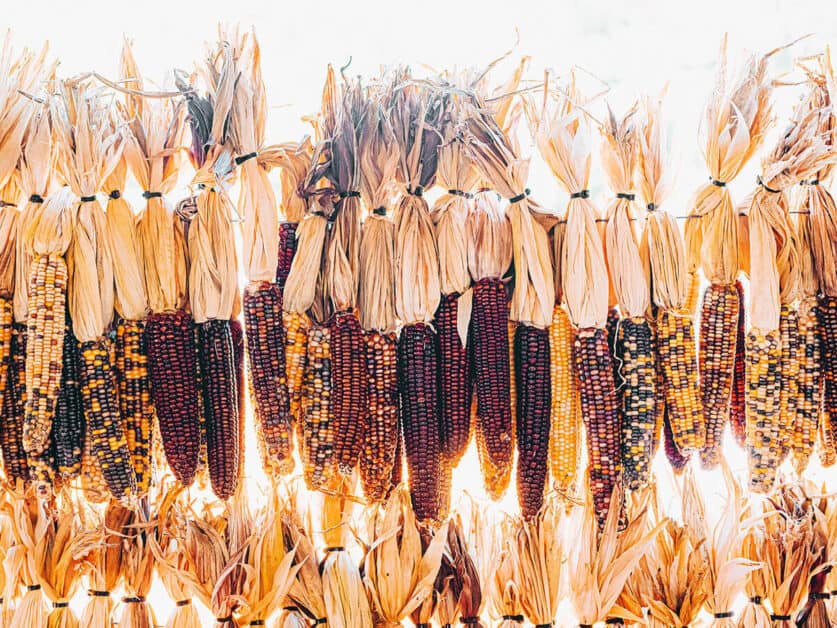 Coming from Panama, giving a chance to corn in my meals wasn't strange; it was more of a change for Joaco. Seven years after, one of the several things that we miss from Mexico is hand-made corn tortillas.
Mexican ancient cooking techniques
In Mexico, they use an ancient technique to treat the corn, which gives it a unique taste; thus, these exquisite tortillas are not easy to get anywhere else in the world.
Nixtamalization was born 3500 years ago in Mesoamerica, now Mexico and Central America. The corn is soaked and cooked in an alkaline solution, usually, limewater washed, and then hulled.
Nixtamalized corn has several benefits over unprocessed grain: it is more easily ground; its nutritional value increases; its flavor and aroma are improved.
You can usually find yellow and blue corn tortillas and green and red if you explore further.
The tacos
Tortillas are at the center of Mexican Cuisine. You can turn anything into a taco; that's what makes things interesting: from street food to high-end Michelin acclaimed restaurants, tacos will be on the menu.
All Mexicans and visitors that have ever tasted Tacos love them!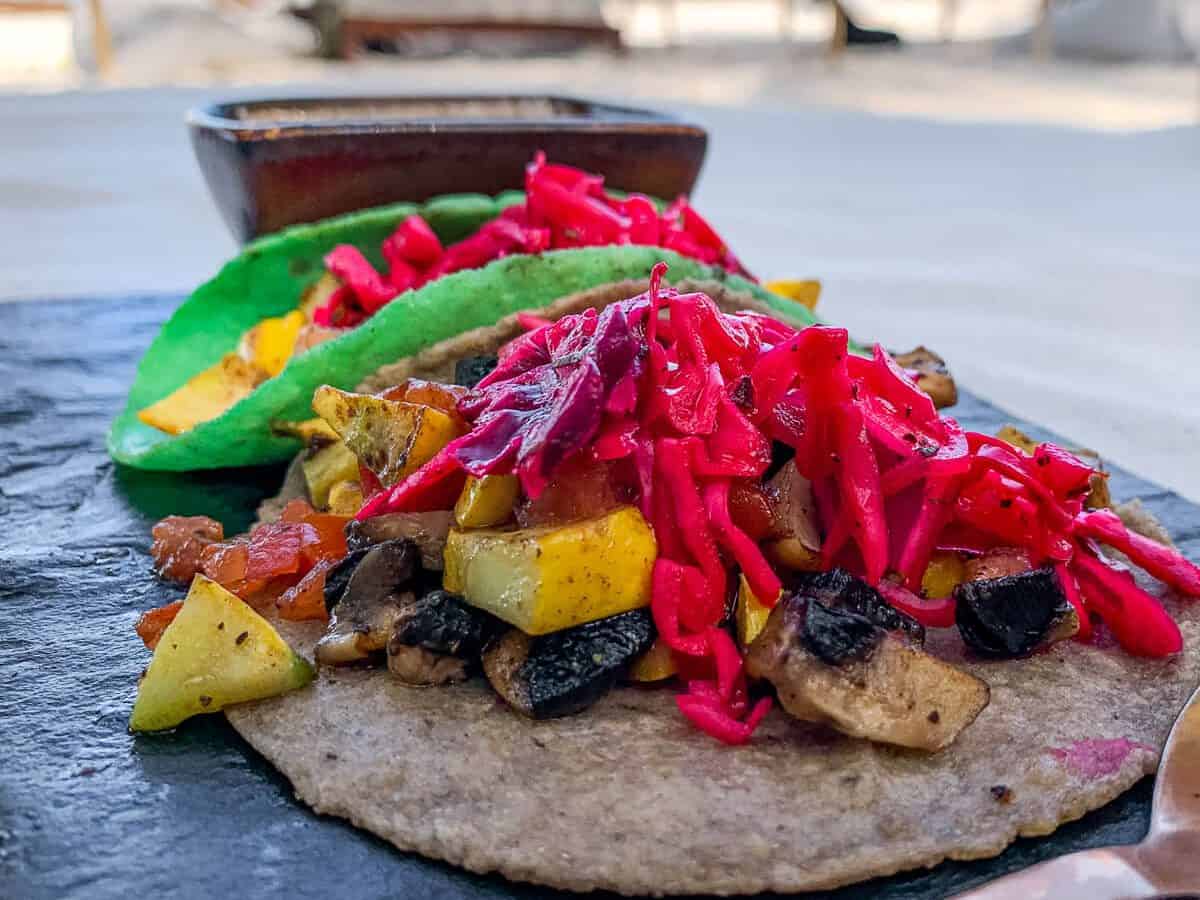 If you are not initially captivated by the corn tortillas' flavor, you can start flirting with tacos by eating wheat tortillas. You can find wheat tortillas everywhere, but it is just not real.
Tacos will get into you, either little by little or love at first bite. When you get back from vacation, you will already be missing them.
A perfect way to get acquainted with Mexican food's complexity is getting to know the Mole.
The mole
Mole is a traditional sauce or marinade. People use mole on top of many dishes. Its history goes back to the XVII century, with different versions going from mistakes to the willingness to create something incredibly different to honor special guests' visits.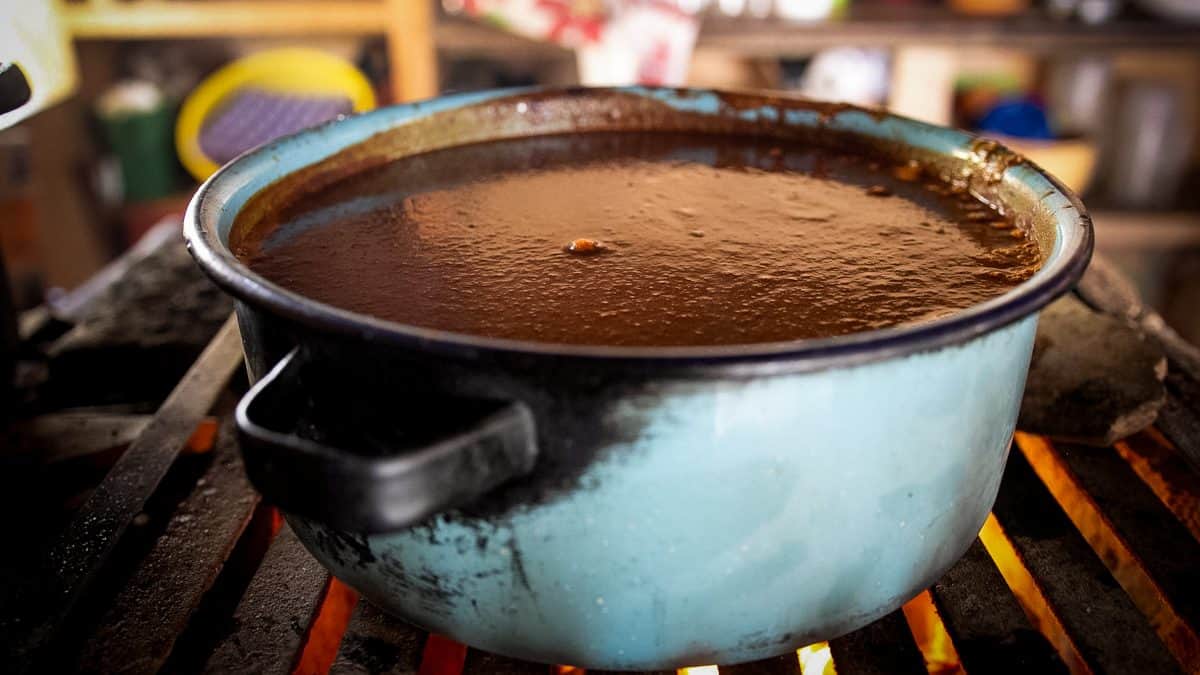 People usually eat Mole on top of chicken accompanied by rice and corn tortillas.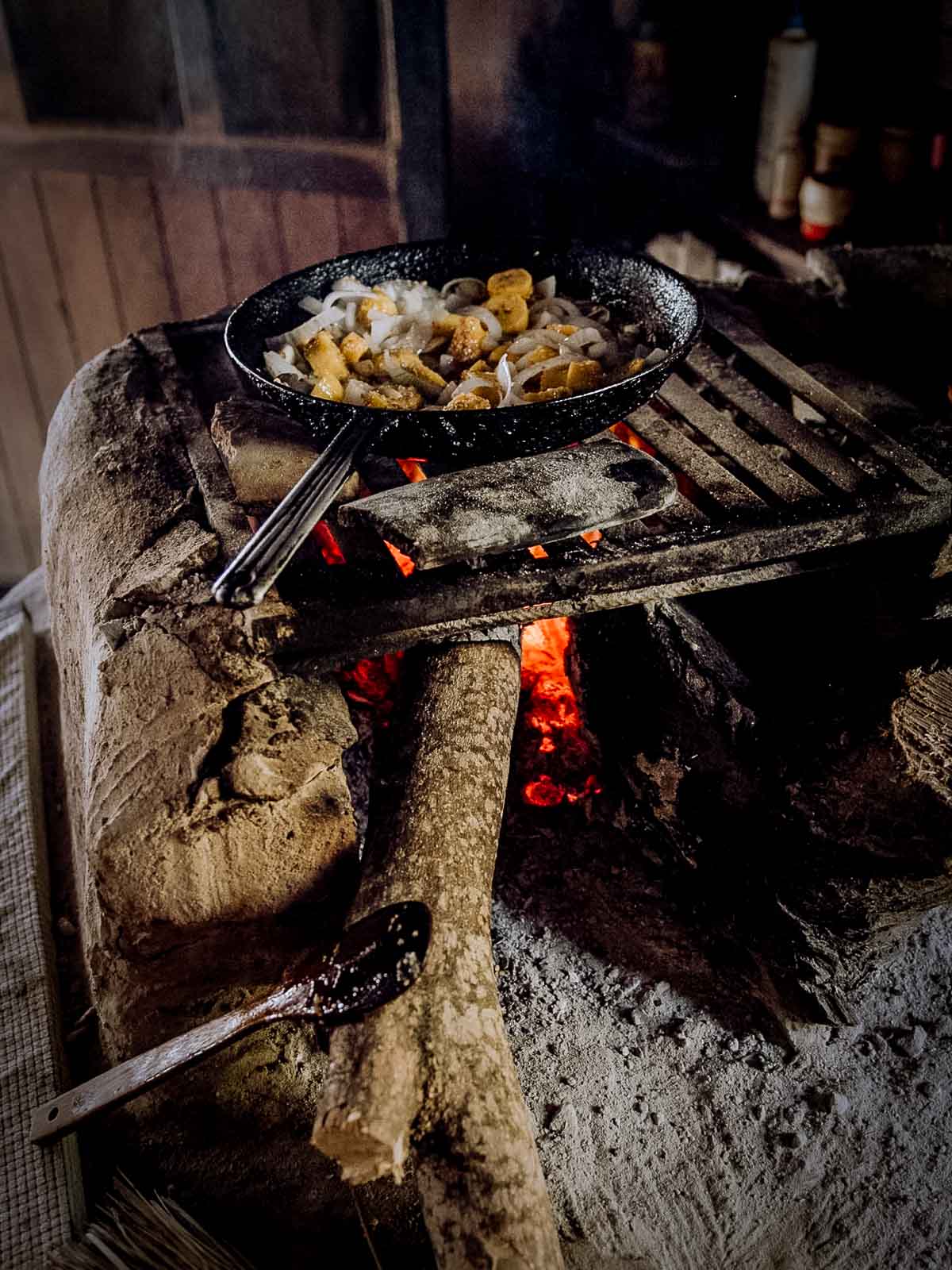 Initially, Mole had more than one hundred ingredients, including chiles, chocolate, and almonds. Today this number varies depending on the Mole and the region.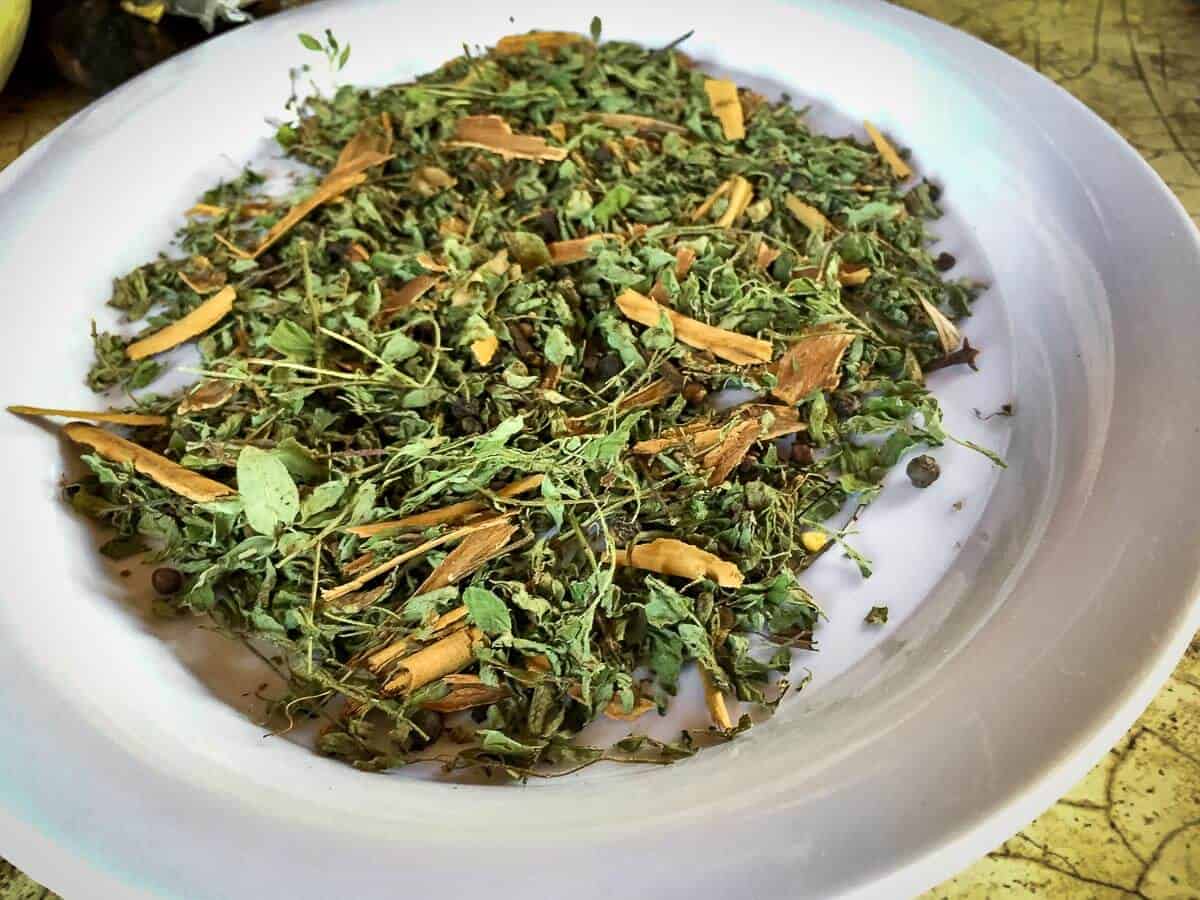 🍲 Making a mole in Zipolite
It was an extraordinary experience to learn to make masterpieces from Mexican Culinary Art firsthand.
💚 Having a vegetarian diet in Zipolite
On our first trips to Zipolite, we ate fresh and local seafood. After we embraced a plant-based lifestyle, we were surprised by the cooks' ability to veganize any dish! Truly Amazing!
I was in the middle of my one-year Gastronomy Program in Mexico City. While making a vegetarian request to Fernanda, our waiter, we started speaking about Mexican cuisine. At the slow-paced Zipolite, she had the time and loved the topic.
Suddenly, she opened her eyes widely and said: I have an idea!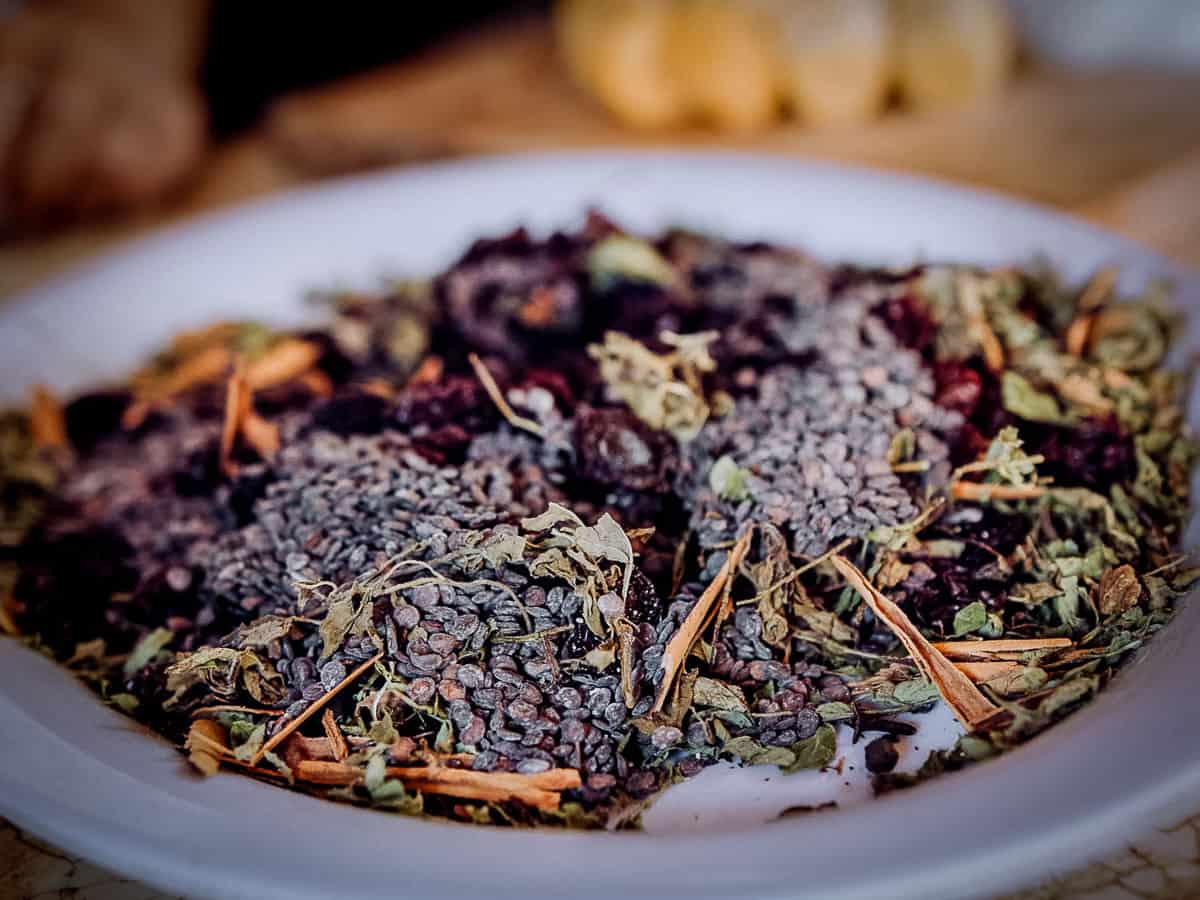 She took out her phone, sent a text, and gave us a great smile offering us to come to her mother's beach-front kitchen.
Teo taught us all the secrets of the Oaxacan Mole. A seventeen ingredients one.
Teo gave me the most fantastic cooking class I have ever experienced. I hope some of these photos portray it.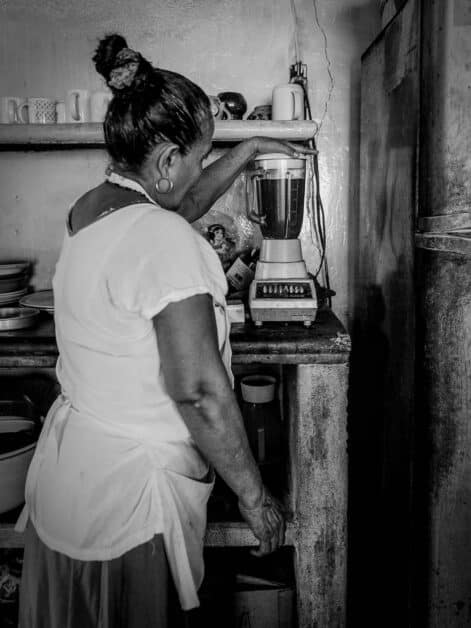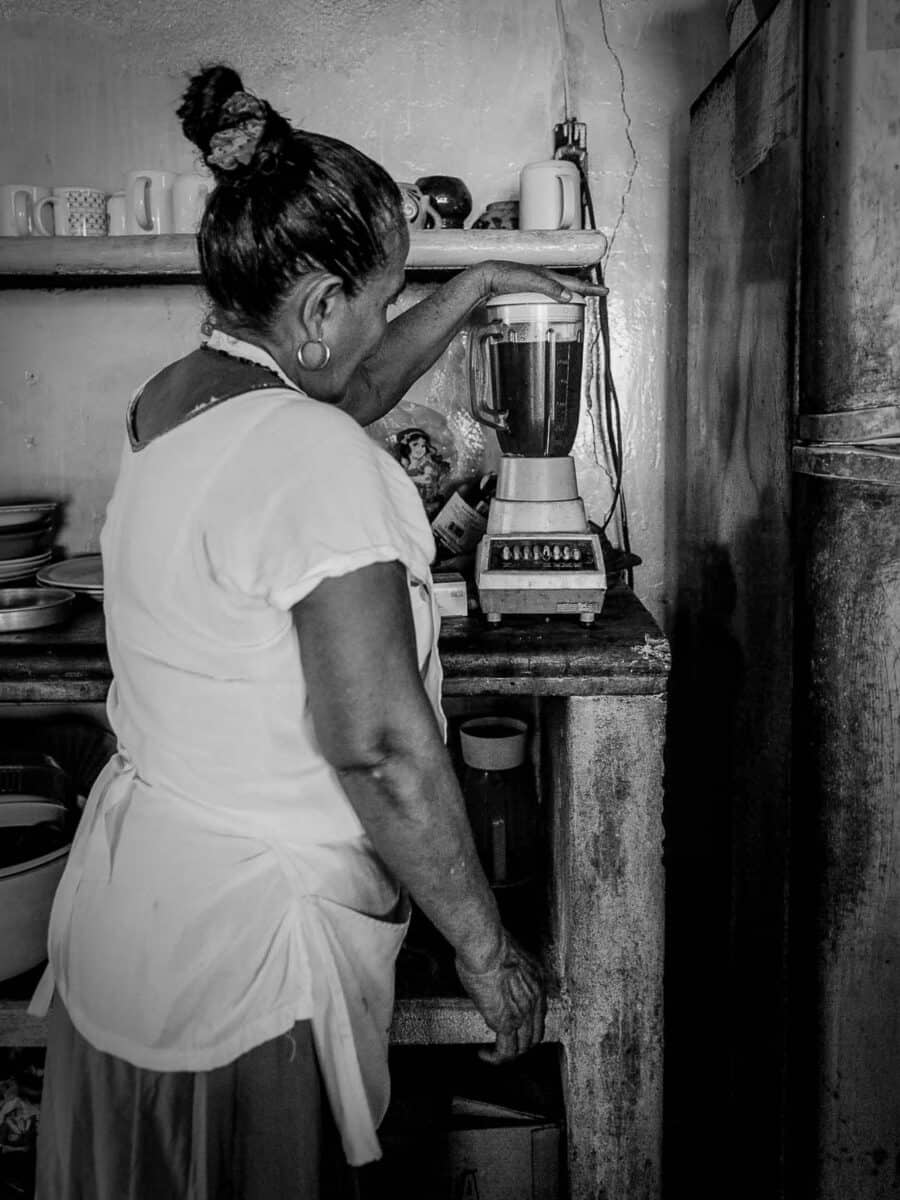 With that, we close-finished our last experience in Zipolite. Another great one!
We hope we have inspired you enough to try Zipolite Beach!