Hello! I'm Gustavo De Obaldia, the passionate recipe creator, cook, and writer at Our Plant-Based World and, more recently, Nómadas Gourmet since 2022. My husband Joaquin and I celebrate the plant-based lifestyle with every click and keystroke.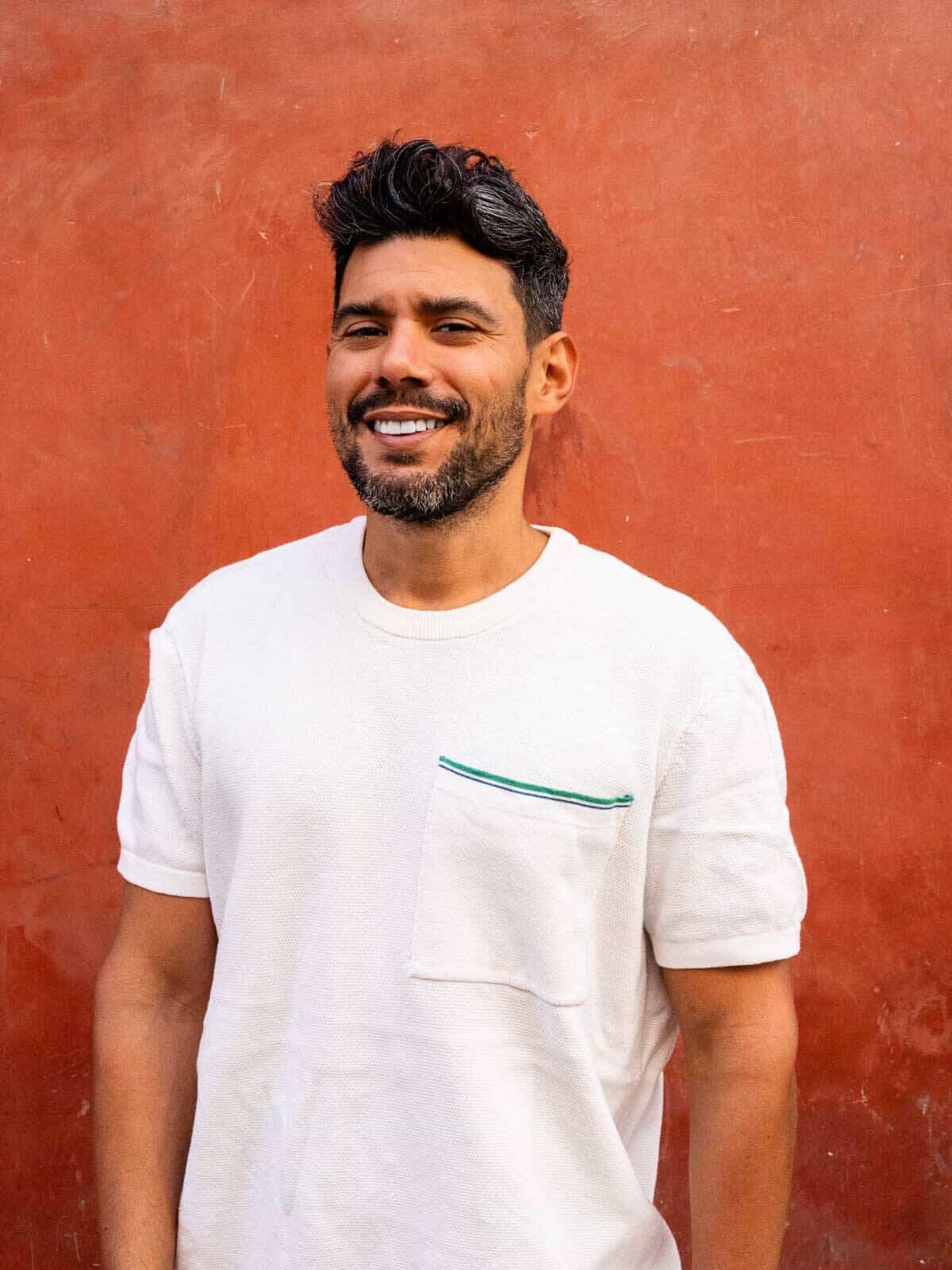 Rooted in Diversity
Born in Panama and cradled by a mix of Spanish and Panamanian cultures, my childhood was a tapestry of ethnic and Mediterranean flavors, igniting my passion for innovatively combining all kinds of ingredients and veganizing comfort food staples.
During my corporate career, I had the opportunity to travel the world, exploring a global mosaic of cuisines. My culinary curiosity first simmered alongside my mother and grandmother in the heart of my family's kitchen, and my travels further enriched my palate, exposing me to diverse flavors and culinary traditions.
Nutrition's Call and My Vegan Journey
From navigating weight as a young swimmer to pioneering nutritional explorations, my journey has been deeply personal. My professional pivot from tech to diabetes healthcare with Lifescan, before the Diabetes unit from Johnson & Johnson, afforded me a front-row seat to the transformative power of plant-based nutrition.
Embracing veganism was less about sacrifice and more about discovery. My formal culinary education took root in Mexico and Argentina, branching out through informal studies in Italy, each experience layering complexity and compassion onto my plate.
In 2016, I made the transition to a plant-based lifestyle, firmly believing in its ability to contribute to improved health, a more favorable climate, and greater ethical treatment of other sentient beings.
Educational Path
Armed with a Plant-Based Nutrition Certificate from Cornell University and formal, and culinary education in Argentina and Mexico, along with experience in the healthcare industry, I've dedicated myself to challenging and reshaping perceptions of vegan cuisine.
Having lived in Mexico, Argentina, and Italy, exploring its rich culinary traditions, and now residing in Spain, in addition to taking informal cooking courses around the world, I've had the privilege of immersing myself in the authentic flavors of global cuisine.
My culinary journey is deeply influenced by my family's legacy, with my grandmother thriving until 103 on a predominantly vegetarian diet and my mother, a culinary artist, instilling in me a profound respect for the transformative power of food.
Our Plant-Based Commitment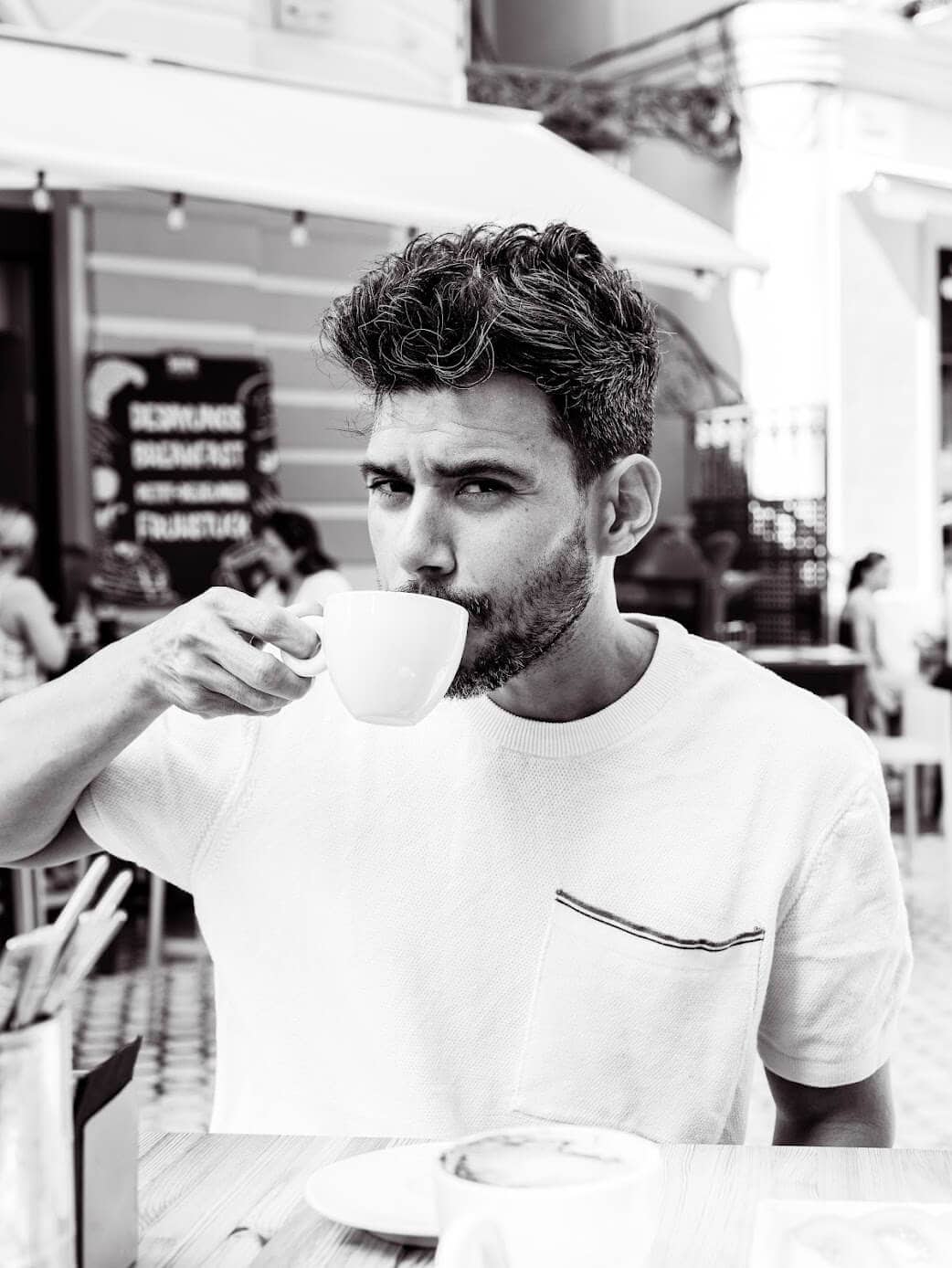 In 2020, we launched Our Plant-Based World, followed by Nómadas Gourmet in 2022, a vegan blog specifically crafted for Spanish-speaking readers. These are my creative platforms where a health-conscious approach meets culinary enthusiasm, shaping a narrative of planet-friendly and mindful eating practices.
Media Presence
My voice and vision have echoed through media outlets like El Mundo and TV Malaga, championing the richness of a plant-based life.
Favorites to Share
Embark on a taste journey with my most cherished recipes:
Beyond the Kitchen
A scholar at heart, with 'Gastrophysics' as a guiding star, I balance my epicurean quests with the grounding practices of running, weight training, practicing yoga, and open water swimming in beautiful Málaga.
Connect and Collaborate
Whether you're seeking culinary inspiration or a partnership, I'm just an email away. Connect at gustavo@ourplantbasedworld.com or join my professional circle on LinkedIn. 
About Our Plant-Based World
Welcome to Our Plant-Based World, your go-to source for global-inspired, quick, easy, and affordable vegan food. Our mission is to deliver recipes that are so simple, nourishing, and delicious that they'll have the potential to become staples in your kitchen.