This Beetroot Juice Pre Work Out has anti-inflammatory, stamina, and muscle power improving benefits.
It seems like everyone is talking about beetroot juice these days. If you are someone who is looking for a great pre and post-workout drink, then this article might be of interest to you.
Jump to:
🤔 Why this juice works
Drinking beet juice has many benefits, including increased stamina, improved endurance, better hydration, and decreased muscle soreness and blood pressure.
We will overview the health benefits of drinking beetroot juice and how to make it at home!
Beets are healthy no matter how you prepare them. However, juicing beets is a superior way to enjoy them because cooking beets reduces their nutritional value.
Beetroots are great for strengthening bones, and they have anti-insomnia properties. This is why having beetroot juice before workout is a great idea.
First, we need to strengthen our bones and muscles to perform better during our training, avoid injuries and recover optimally.
Second, when we work out, we also awaken our bodies. So if you work out after your daily routine, say 6 pm or later, having beet juice pre-workout will help you have a better sleep.
How long does it take for beetroot juice to work?
Beetroot juice takes 2-3 hours to work and may have an impact after 24 hours, according to 2015 research. During that period, beet juice improves blood circulation, reduces high pressure, improves digestive tracts, and detoxifies the body.
When we aim to lose some weight, we drink our weight loss juice which has reduced sugar and features de-bloating ingredients.
Don't forget to try our ultimate Post-Workout smoothie for smooth muscle recovery!
🧾 Ingredients
Beetroot
Apple
Celery stalks
Fresh ginger (optional)
See the recipe card for quantities.
🔪 Instructions
How to Make Beetroot, Apple, Celery Juice?
Step 1: wash and rinse your produce
Depending on your Juicer, you may throw everything in the Juicer without cutting it; or just roughly cut your produce in big chunks. If not, take out the apple's core and the carrots' tops.
Step 2: juice your ingredients
Most juicers work the same way: insert the fruit or veggie into a chute, and the freshly squeezed juice comes out. However, this may vary depending on your juicer.
Start introducing all the ingredients, combining the leaves and solids to prevent the juicer from getting stuck.
If you want to thin the juice a little, add about half a cup of water to the juicer aperture, so it drags some of the fruits and veggies.
Step 3: Store (if not drinking immediately)
You can reserve the juice for up to 24 hours in a mason jar. See our storing juice tips.
When to drink beetroot juice
Drink beet juice first thing in the morning on an empty stomach before breakfast to improve your metabolism and digestive functions.
Also, it is great to have juice previous to a workout, given its benefits on improved resistance to blood pressure.
How much beet juice to drink
One to two cups is the ideal quantity. If you want to see a significant drop in blood pressure, drink at least that much daily. Beets are a good source of nutrition and generally safe for consumption, although they have a fairly high level of oxalate.
Excess beet juice may contribute to the formation of kidney stones due to their high amounts of oxalate.
👟 What is the benefit of drinking beet juice for athletes?
Beetroot juice has been reported as a supplement that may enhance physical performance. (16)
Some research suggests that concentrated beet juice can improve exercise efficiency and oxygen uptake.
The results showed that the beet juice supplement reduced muscle resistance to blood flow. Therefore, less energy was required for smooth muscle contraction, increasing exercise endurance.
💚 Significant health benefits of beetroot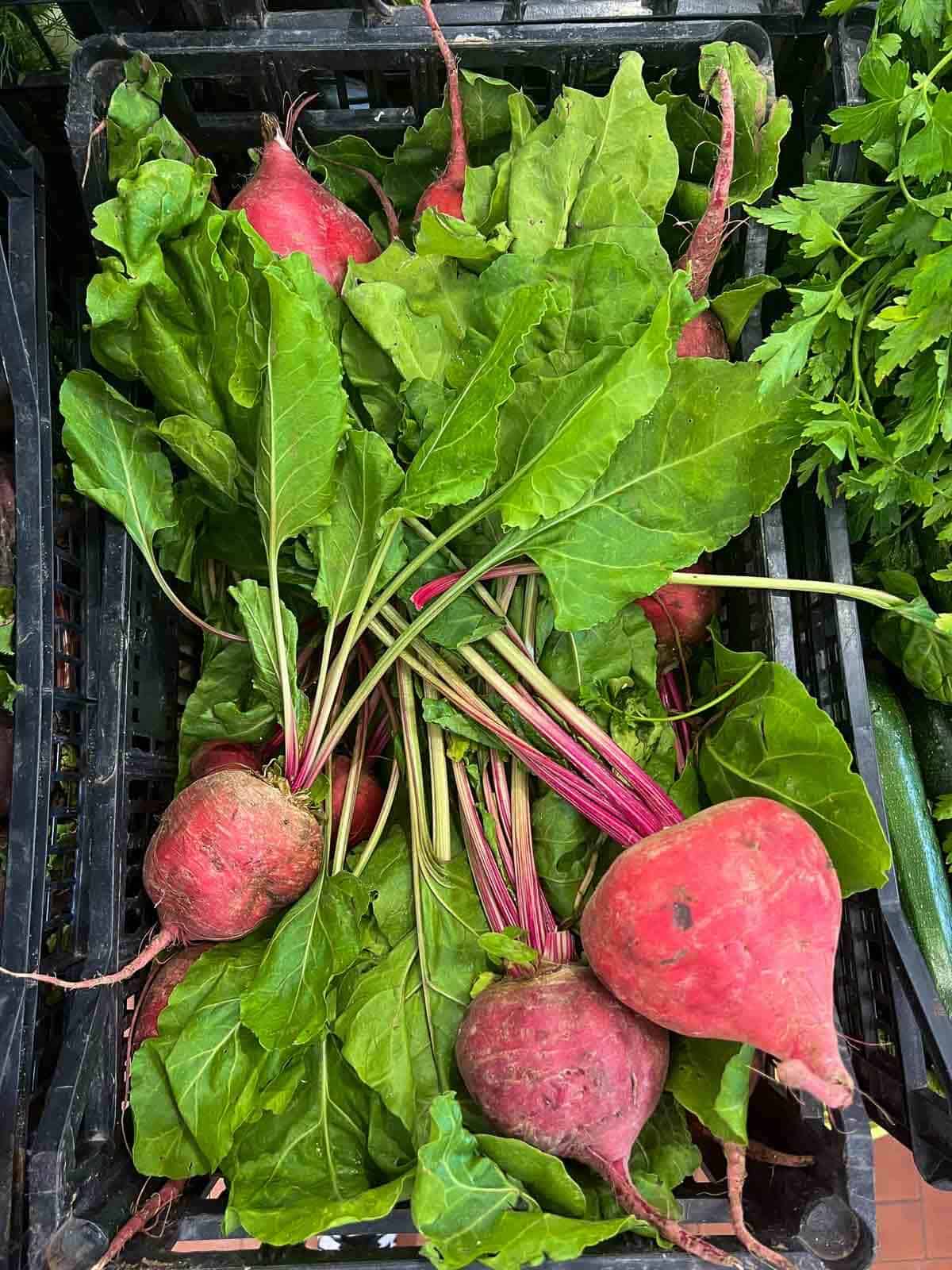 There are lots of drinking beet juice benefits before workout:
Numerous studies suggest improved exercise stamina and that naturally occurring nitrates present in beetroot can enhance physical performance during high-intensity endurance exercise. Also, dietary nitrates have been shown to reduce oxygen use during physical activity. Thus, it may improve cycling and running performance, boost oxygen use, and improve overall exercise performance. (16)
Improves muscle power in people with heart failure: sending signals to the tiny muscle cells around your arteries and telling them to relax, which is excellent after exercise. (1)
It helps you maintain a healthy weight: since they are high in water and low in calories. Beets also contain moderate amounts of protein and fiber. These are both critical nutrients for achieving and maintaining a healthy weight. (2)
May slow the progression of dementia: beet improves blood flow to the brain's frontal lobe, which is associated with higher-level thinking, such as decision-making and working memory. (3)
It may reduce cancer risk: The antioxidant content and anti-inflammatory nature of raw beets have led to an interest in their ability to prevent cancer. Evidence suggests that chronic inflammation is a precursor of cancer; thus, we should always aim to reduce inflammation in our bodies. Beets fight inflammation in our bodies. (4)
Aids reduce cholesterol. By breaking down the bile acid in your liver, beet juice can help regulate cholesterol levels. (5)
Help reduce cardiovascular risk. Beet juice contains a unique blend of phytochemicals and antioxidants that may benefit overall heart health by reducing blood pressure and protecting LDL from oxidation. (6)
Supports your liver: the antioxidant betaine potentially helps prevent or reduce fatty deposits in the liver produced by a condition called nonalcoholic fatty liver disease. (7)
Excellent source of other essential minerals: manganese, potassium, and the super important iron, to prevent anemia. (8)
Drinking beet juice may represent a good source of folate important for normal cell function and tissue growth. (9)
Lower Blood Pressure: High blood pressure can damage your blood vessels and heart. What's more, it is among the most decisive risk factors for heart disease, stroke, and premature death worldwide. Drinking beet juice may help lower blood pressure levels, as it relaxes blood vessels, improves blood flow, and aid in cardiovascular disease. (10)
Consume beetroot extract or eat beets regularly to make the best out of this purple beauty!
Read on: Homemade Liver Cleanse Juice »
Check out this Carrot Beet Pineapple Detox Juice Recipe; it is a juice that we designed for an Ayurvedic Cleanse organized for our friends from Ayurveda Lifestyle Yoga Academy.
You can also try beets in savory dishes like this delicious pink beet hummus on this site.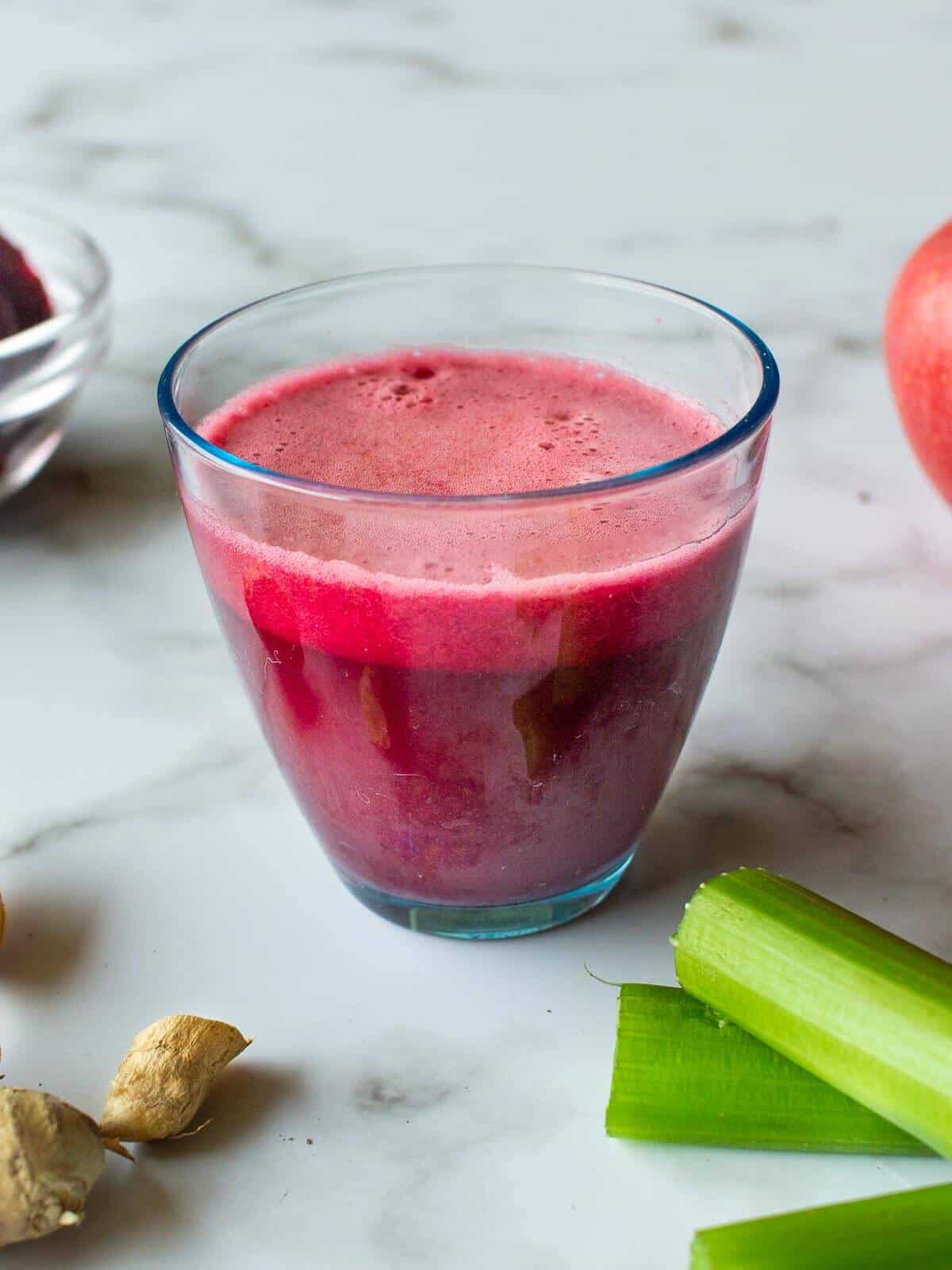 Explore more about the benefits of drinking beetroot juice.
🏥 Nutrients in Beetroot and Celery Juice
Folate
Being a good source of folate, adding folate to your diet can help you get the daily recommended amount of 600 micrograms if you're of childbearing age. Folate also helps to prevent neural tube defects. (11)
Potassium
It is a mineral and electrolyte, and it helps muscles and nerves function as they should. Having beetroot pre-workout, always in moderation, can help keep the potassium levels in your body optimal. (12)
Nitric oxide
Beet juice contains high levels of nitric oxide, which is a gas that helps keep the blood vessels relaxed. This beetroot benefit may help people with angina (chest pain) and other cardiovascular conditions like heart failure.
Taking nitric oxide supplements is often marketed as a means to improve blood flow in the body, stimulate healing, enhance heart health, and offer a variety of other possible advantages. (13)
The beet juice reduces the oxygen cost of moderate and intense exercise and thus can improve athletic performance.
Nitrates
Beetroot natural nitrates are vasodilators that relax blood vessels and prompt and increase blood flow to muscles during physical activity (14).
This beetroot benefit may help people with angina (chest pain) and other cardiovascular conditions like heart failure.
Nitrates in beetroot juice make it a strong candidate for people with diabetes, high blood pressure, or obesity.
The dietary nitrate found in beetroots has been shown to lower the amount of oxygen needed during exercise, thus allowing you to work out harder and longer than before!
Celery juice with beet juice improves the nutritional value of your juice given these vegetables' anti-inflammatory properties; thus, it is a good idea to add celery stalks to your juice.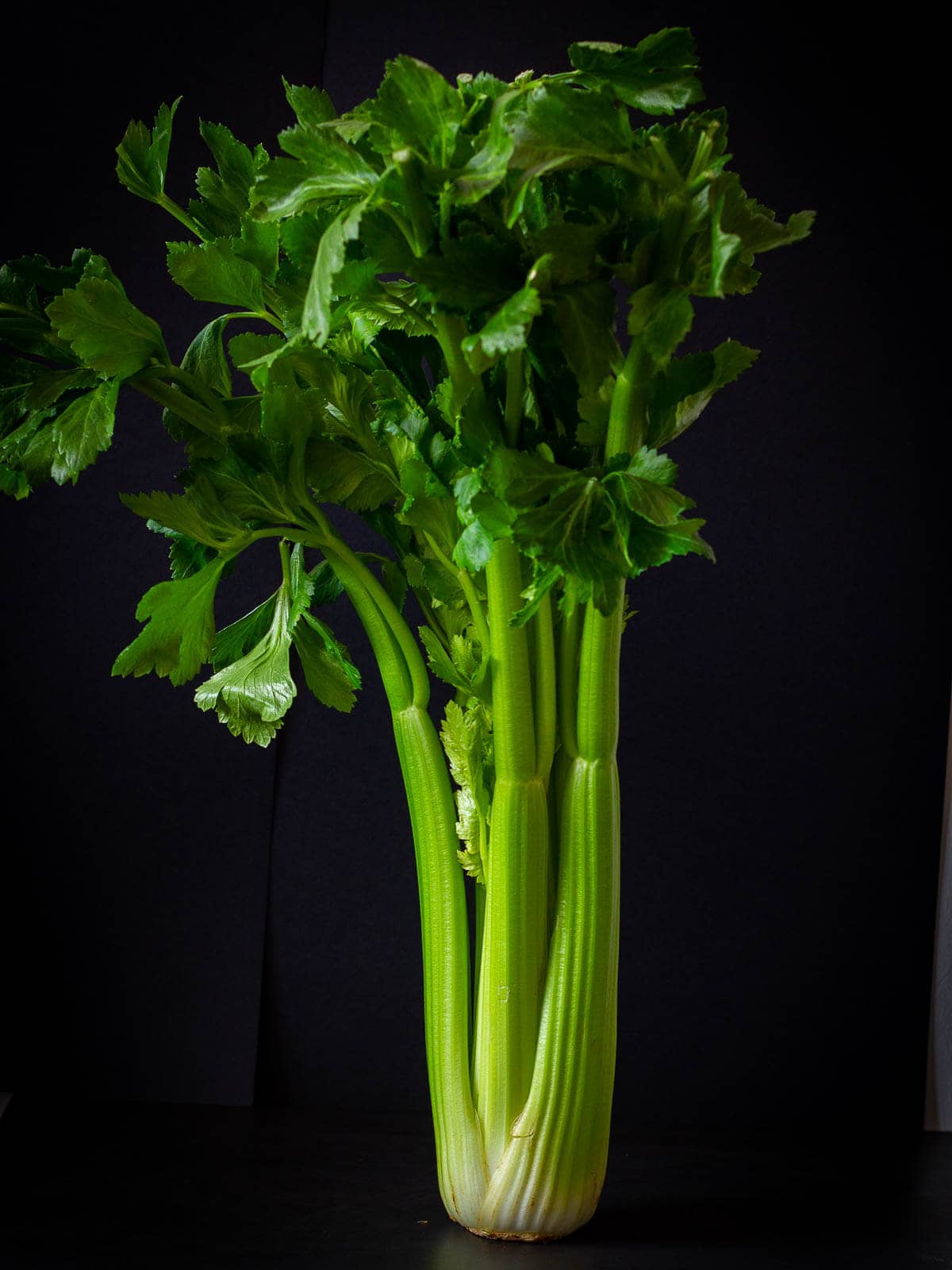 The ingredients in this juice help improve skin health, improve the digestive tract's function, and help relax nerves, which are sometimes damaged due to unhealthy lifestyle and food choices.
To add an immune booster property to this juice, we added ginger. I add the green apple for its antioxidant properties and sweetness, enhancing the flavor and making it delicious.
🏋️‍♂️ Beetroot benefits for men
Beetroot is an excellent source of several vitamins and minerals, including potassium, magnesium, iron, and vitamins A, C, and B6. Beetroot also contains Nitrates which are believed to have several health benefits, including improved blood pressure and increased exercise performance.
Some studies have also shown that Beetroot can improve sexual function in men. One study showed that Beetroot improved blood flow to the penis and helped men to achieve and maintain an erection. Beetroot is also a good source of antioxidants which can help to protect against cell damage.
Because of these potential health benefits, Beetroot is sometimes referred to as a "superfood." While more research is needed to fully understand the health benefits of Beetroot, it is clear that this humble root vegetable has a lot to offer. For men looking for ways to improve their health, Beetroot should definitely be on the menu.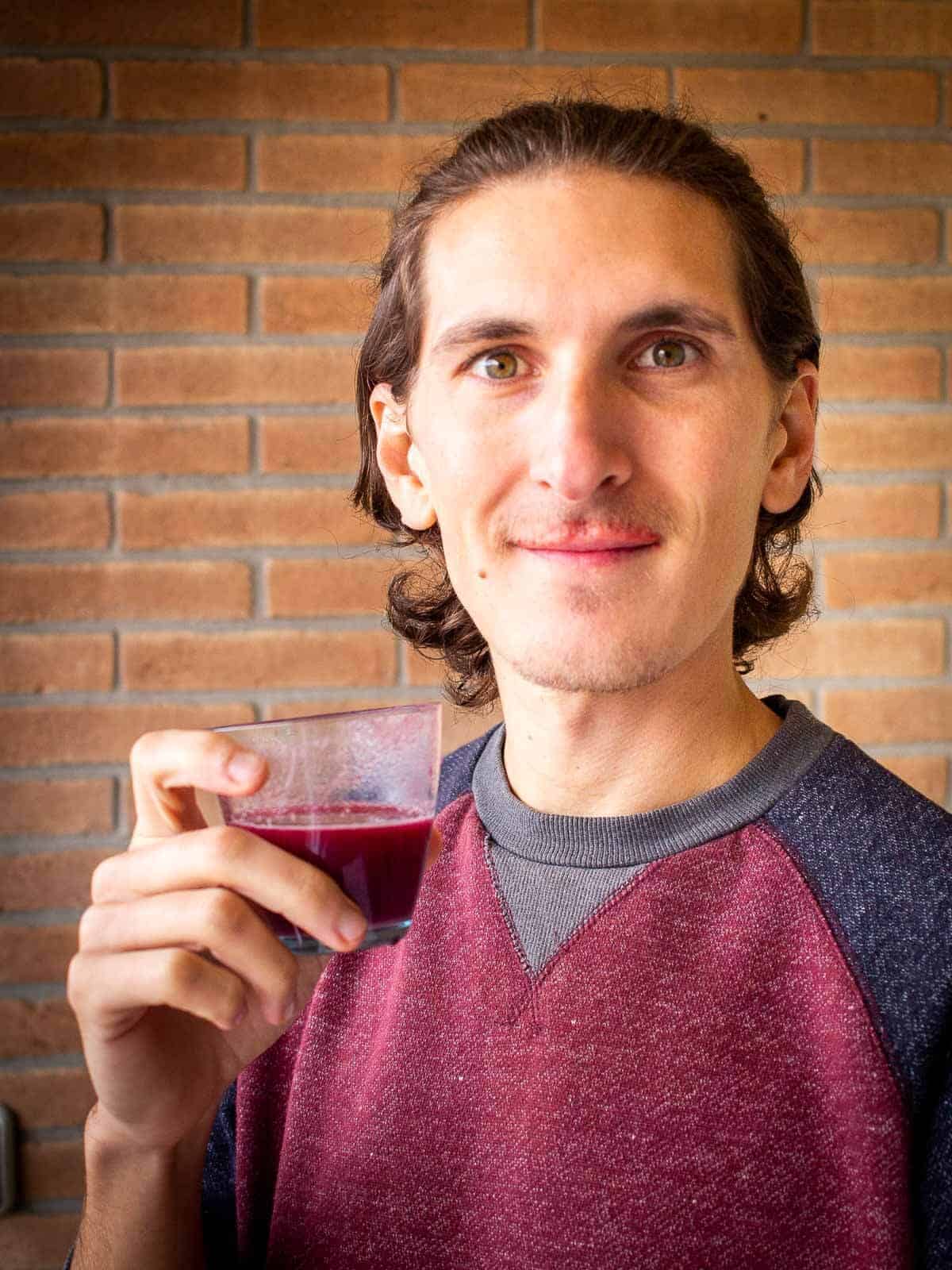 ❓ Frequently asked questions
Can you use beet greens for juicing?
Yes, you can use beet greens for juicing. Beet greens are a great source of vitamins A and C and minerals such as magnesium, potassium, and iron. They also contain antioxidants that can help protect the body against disease.
Although you can juice beet greens and stems, they may make your juice taste more bitter. You might want to add another half apple or sweet fruit to counterbalance the effect.
Do you need to cook beets before juicing?
You don't need to cook beets before juicing them, but it may make the juice a bit easier to digest. If you do cook them, boiling is the best method. You can also bake or roast beets, which can overcook them and make the juice too sweet.
Do beets make you poop?
Beets can make you poop. The high levels of dietary fiber found in beets can cause gastrointestinal discomfort in some people, including gas, bloating, and diarrhea. For this reason, it's recommended that you start slowly when introducing beets into your diet and gradually increase your intake to allow your body time to adjust.
Remember that juicing beets removes the fiber from the vegetables, though.
💭 Precautions
Beetroot juice side effects: your urine and stools may turn red or pinkish after eating beets due to the plant pigment. It is harmless. It may be startling if you don't expect it.
Don't drink beet juice if you're prone to calcium oxalate kidney stones. Beets are high in oxalates, which are naturally occurring substances that form crystals in your urine. They may lead to stones.
Beets vs beetroot: we are talking about the same thing; the beetroot is simply the taproot segment of the beet plant. It is usually known in the US and Canada as beets, while they are referred to as beetroot in the UK. Beets are root vegetables that can be cooked in many ways.
Juicing for Health: The Truth about Juicing
Get an excellent Cold-Pressed juicer, also known as a slow-masticating juicer.
It will be one of the best investments you have made this year! Trust me! Make sure you check the juicer's instructions before starting, as many juicers have different working mechanisms.
If you don't have a juicer, you can also make juices, following these simple tips on juicing without a juicer plus three delicious recipes.
Want to know more about the benefits of Juicing? Check our post:
Juicing for Health: The Truth about Juicing
🧃 More Morning Juices ideas
Check out our Carrot and Beets Detox juice if you want more Beet juicing recipes. Also, juicing red cabbage and consuming green cabbage juice are excellent gut-healing and liver cleansing juices.
Foods with a natural purple hue, such as blueberries and purple passion fruits, provide many health advantages owing to their high concentration of potent plant compounds.
If you are like us and want more purple in your life, check out our Watermelon and Purple Passion Fruit Smoothie and our Frozen berry smoothie, which will make great breakfast companions in your healthy diet.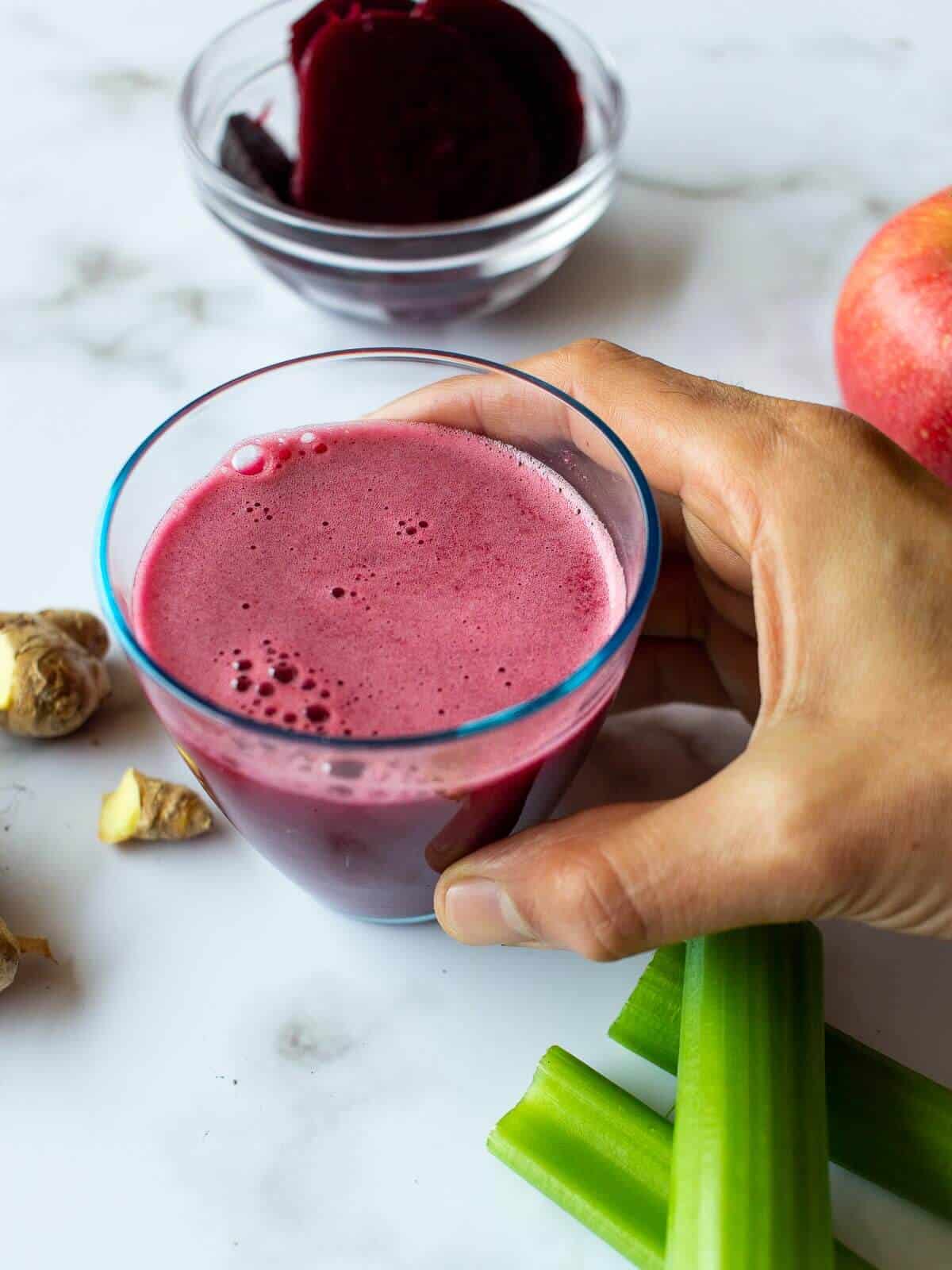 ⭐ If you try this recipe, let us know! 💬 Leave a comment, rate it, and don't forget to tag us @ourplantbasedworld on Instagram. Cheers!
📋 Recipe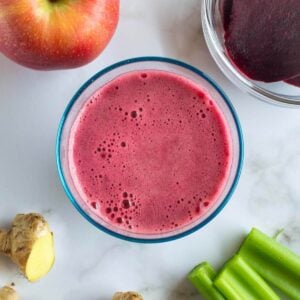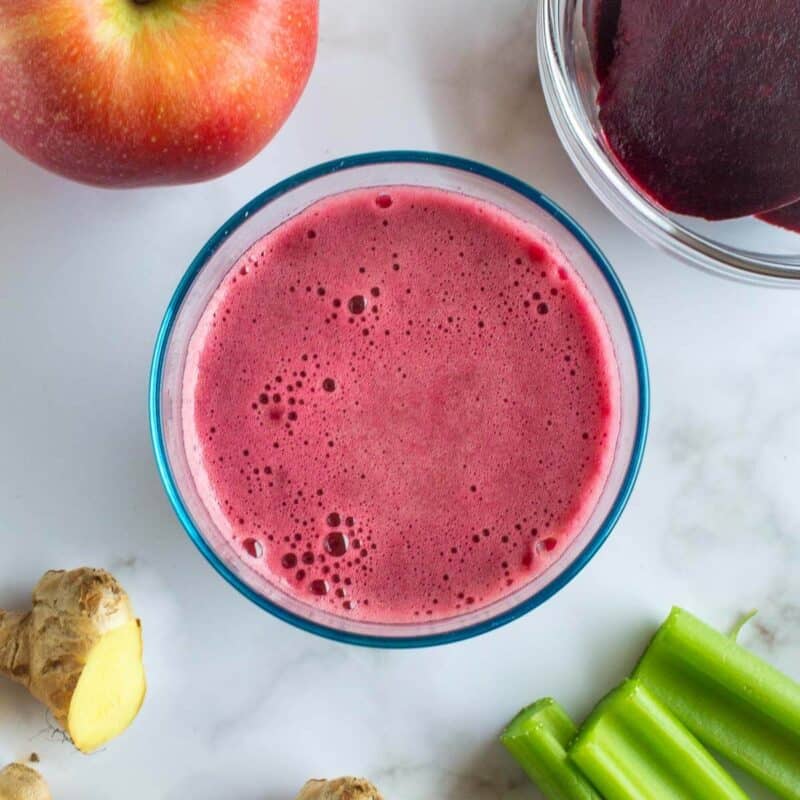 Beetroot Juice Benefits and Recipe
This Beetroot Juice after a workout. It has anti-inflammatory, stamina, and muscle power improving benefits.
Equipment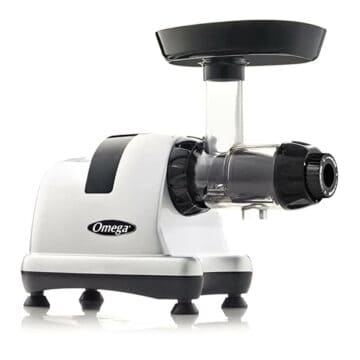 (affiliate link)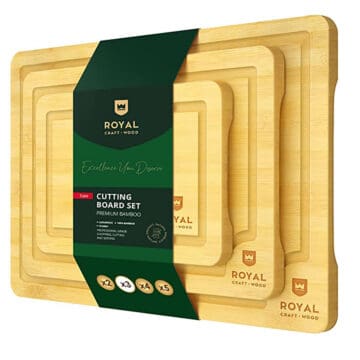 (affiliate link)
Ingredients
1

beetroot

3

celery

stalks, leaves, and all

1

apple

any color works

1

tablespoon

ginger
Directions
Chop. Depending on the Juicer you have, you may be able to throw everything in the Juicer without cutting it; if not, take out the core of the apple and coarsely chop the products.

1 beetroot,

3 celery,

1 apple,

1 tablespoon ginger

Introduce ingredients dow the chute. Start introducing all the ingredients, combining the leaves and solids, to prevent the juicer from getting stuck.
Notes
If you want to thin the juice a little, you can add about half a cup of water in the juicer aperture, so it drags some of the rest of the fruits and veggies.
It is not necessary to peel the ginger; the Juicer will do it all.
I use this Juicer. Works very well but I am planning to upgrade to a Cold-Pressed one (the benefits are outlined in the article).
Nutrition Facts
Calories:
77
kcal
Carbohydrates:
19
g
Protein:
1
g
Fat:
1
g
Saturated Fat:
1
g
Sodium:
81
mg
Potassium:
401
mg
Fiber:
4
g
Sugar:
13
g
Vitamin A:
332
IU
Vitamin C:
8
mg
Calcium:
37
mg
Iron:
1
mg
Nutrition Facts
Beetroot Juice Benefits and Recipe
Amount per Serving
% Daily Value*
* Percent Daily Values are based on a 2000 calorie diet.
🌡️ Food safety
Cook to a minimum temperature of 165 °F (74 °C)
Do not use the same utensils on cooked food, that previously touched raw meat
Wash hands after touching raw meat
Don't leave food sitting out at room temperature for extended periods
Never leave cooking food unattended
Use oils with a high smoking point to avoid harmful compounds
Always have good ventilation when using a gas stove
See more guidelines at USDA.gov.
Nutritional Disclaimer
The information shown is an estimate provided by an online nutrition calculator. It should not be considered a substitute for a professional nutritionist's advice. See our full Nutritional Disclosure here.
Affiliate Disclaimer
Please note that some of the links here are affiliate links, and I will earn a commission if you purchase through those links. I recommend all of the products listed because they are companies I have found helpful and trustworthy.