There is a lot of misinformation about Juicing. Is juicing Good or Bad for you? What about the fiber? And the Sugar? Here is what you need to know.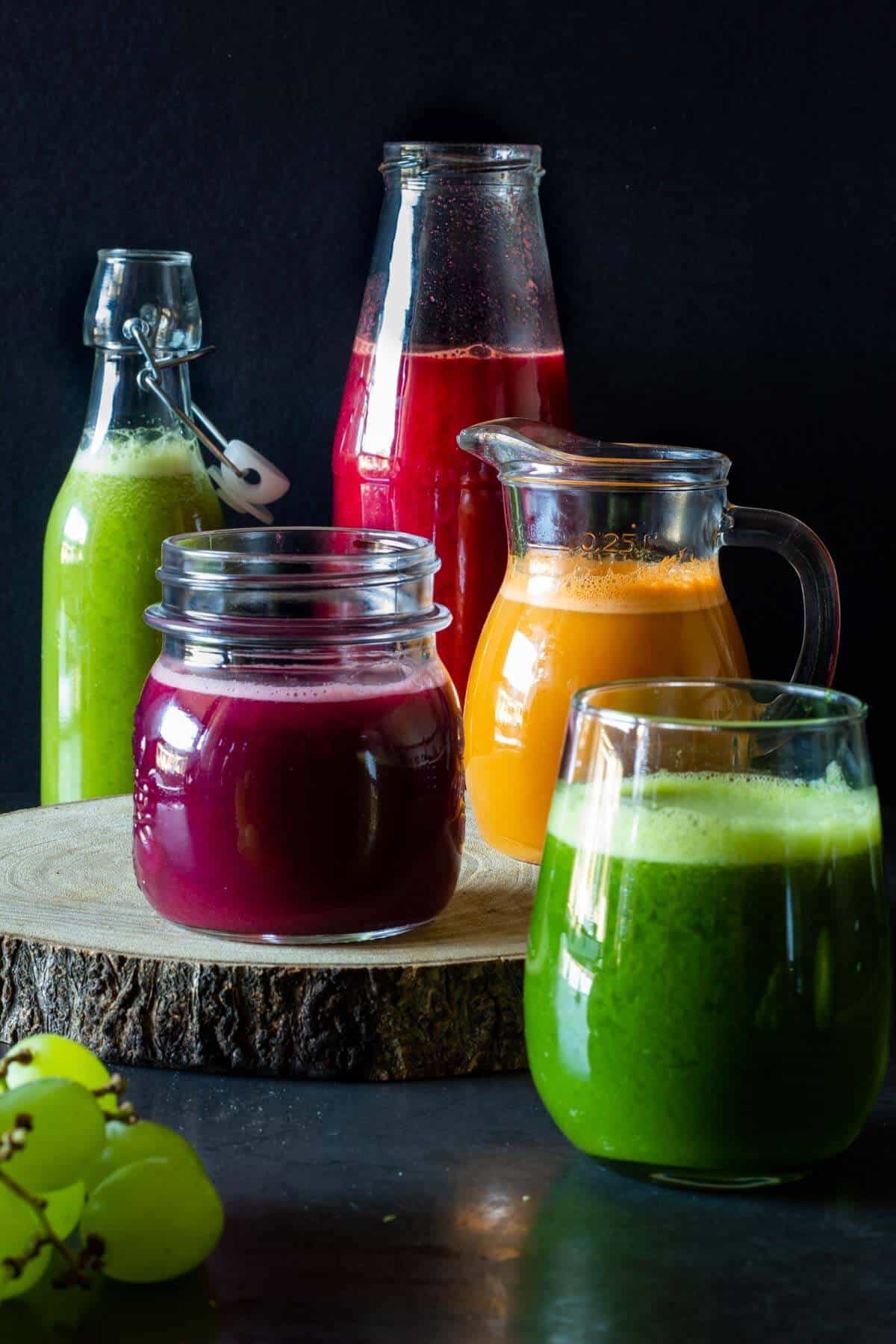 Is juicing actually good for you?
Although there's no scientific backing suggesting that extracted juices are healthier than eating whole fruit and vegetable juice, it is widely accepted that juicing is a great way to get your fair share of vitamins efficiently and fastly. And it is better to drink juice first thing in the morning.
The vast majority of the population that does not consume the nutrients they should due to a poor lifestyle or lack of time or knowledge can immensely enjoy the benefits of fresh juice.
Juicing is good for you because it would be challenging to get all the nutrients of these products in the morning, chewing celery, apple, carrots, spinach, kale, and ginger. All the chewing is simplified because you can put in a juicer and get the job done in seconds.
Health benefits of juicing
A juice and vegetable juicer will extract the juice from fresh fruits or vegetables in a couple of seconds. That liquid contains most of the vitamins, minerals, and plant chemicals (phytonutrients) found in the fruit.
Yes, you could have a multivitamin, but studies suggest that the quality of artificial supplements is doubtful and doesn't nearly compare to the one present in naturally grown food.
If you have problems with digestion or need to detox after over-indulging in foods and alcohol, juices can also offer great help!
Great examples are green cabbage juice for gut health and red cabbage juice for lung function, both great for weight loss.
Read on: Homemade Liver Cleanse Juice »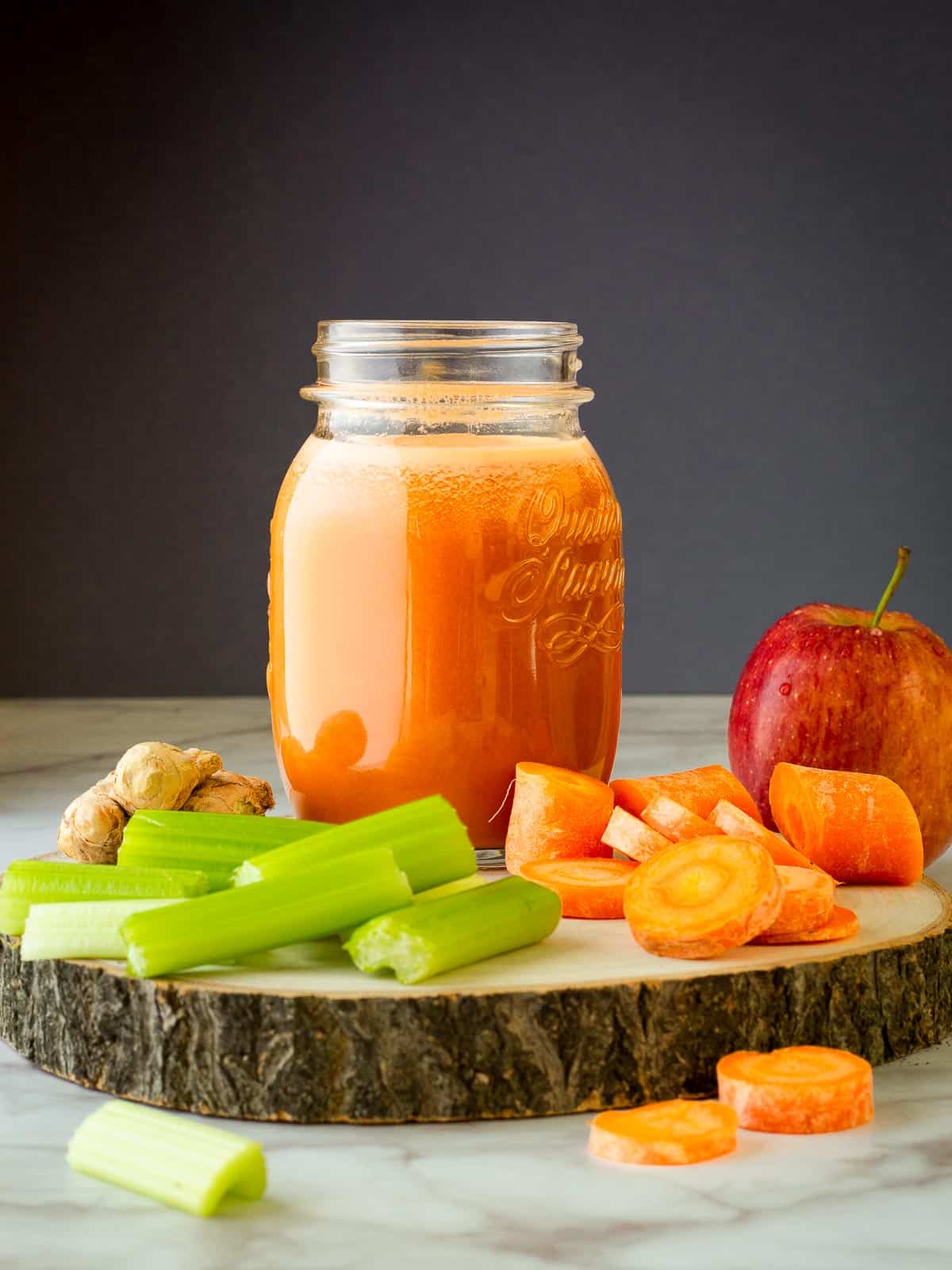 The health benefits of juicing vs. eating whole fruits and vegetables rely on the fact that your body can absorb the nutrients better and more rapidly, and it gives your digestive system a rest from digesting fiber.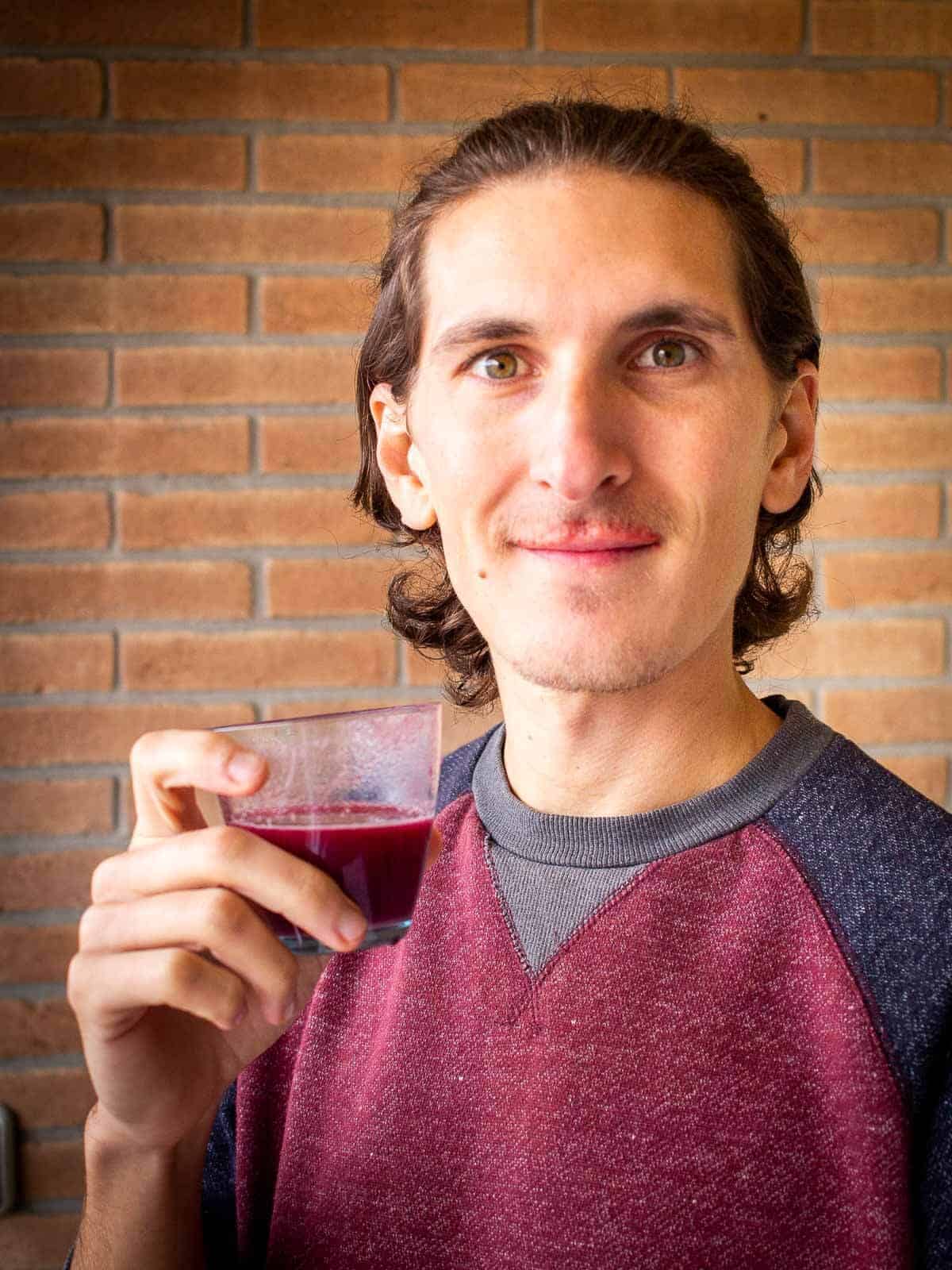 Our body does not need to continually digest solid foods, another misconception.
Juicing the whole right products can reduce your risk of cancer, boost your immune system, remove toxins from your body, aid digestion, and help you lose weight. Our body thanks and needs good quality vitamins and minerals.
Why aren't we getting enough vitamins if we are eating that much?
Today, even without noticing, we have ended up eating a lot of processed food, that even if they are healthy, they have been processed and have lost a lot of the quality of its nutrients. Think tofu, made from soybeans.
We used to get all our vitamins and minerals some years ago, simply by eating. Without a doubt! But we also used to eat foods that were closer to their sources.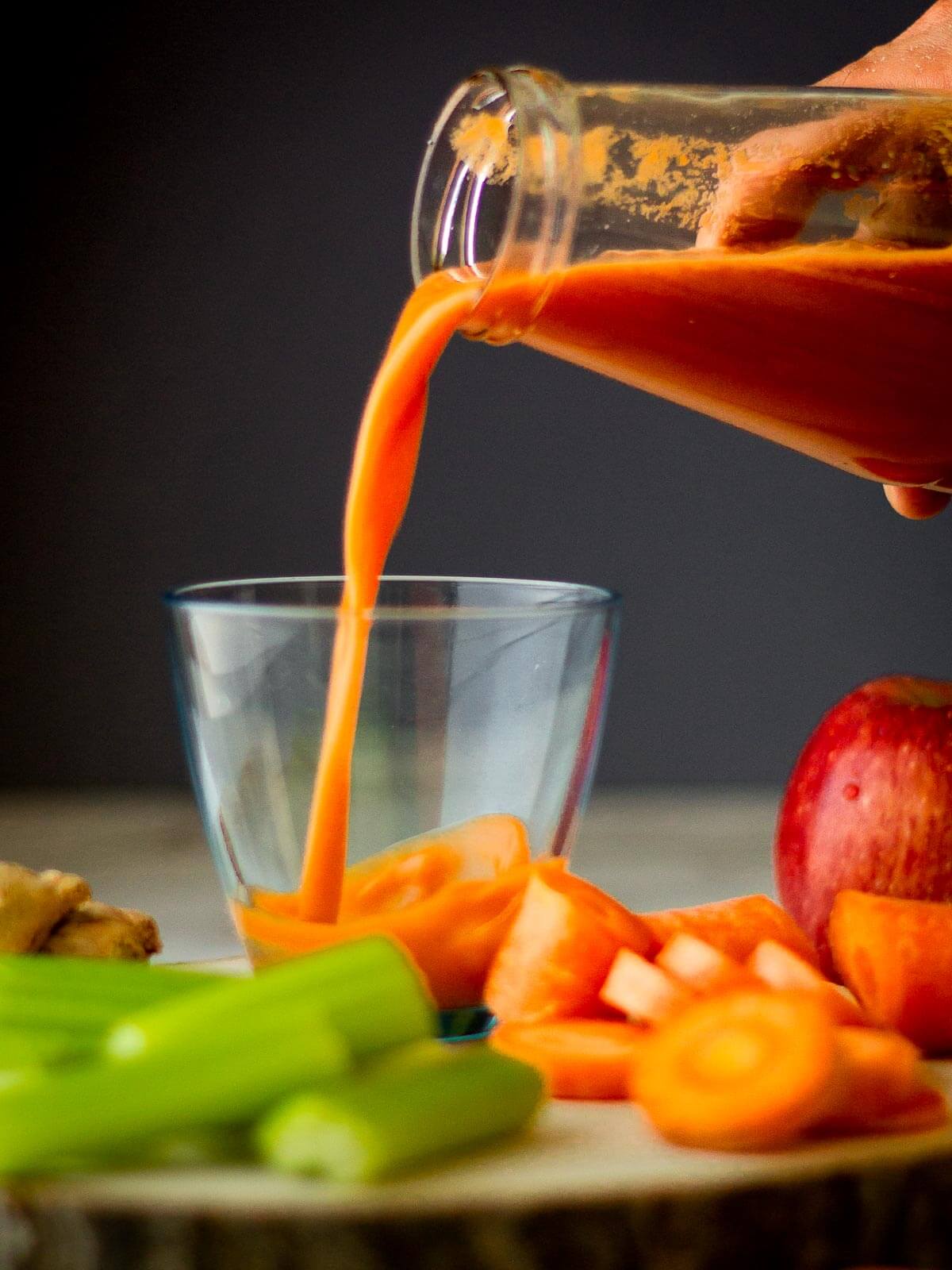 Some say juicing is bad. That is nonsense. Think about it, why would having pure vitamins and minerals freshly extracted from your vegetables and fruits would be wrong?
The Two Factors that fed the miss-conception that Juicing is Bad for you: Sugar and Fiber
Sugar: yes, if you juice five to ten fruits in your morning individual glass, you are probably getting way more sugar than what your body needs, especially if you are living with diabetes or struggling with weight gain. Instead, try adding two fruits to your juice combined with celery and leafy greens like kale and spinach.
Fiber: yes, we need fiber and having it from our veggies is a great way to stay healthy and aid our digestive tract's health. Fruit and vegetable juices are not intended to be used as meal replacements. Your meals should always include a fair amount of fiber to facilitate your bowel movements, amongst other functions.
What fruit juice is good for you
We should always watch out for the amount of sugar we introduce to our bodies, whatever the source is. Fruit is no exception. That is why we balance our juice glass with vegetables that are lower in calories and sugars and high in minerals.
As a rule of thumb, we use one fruit for every two to three vegetables.
Our favorite fruit for juicing are apples, lemons, kiwis, pineapple, clementines, tangerines, and oranges.
I also like adding watermelon because it adds sweetness but a lot of water content. I also love that you can even juice the watermelon rind, which has a lot of nutrients and can be used in recipes such as this delicious alternative gazpacho recipe.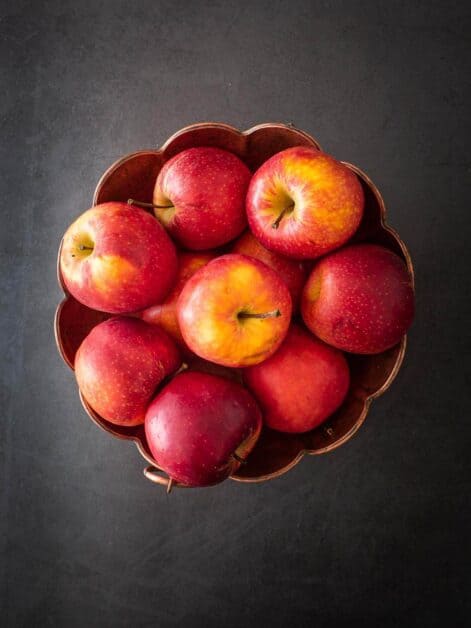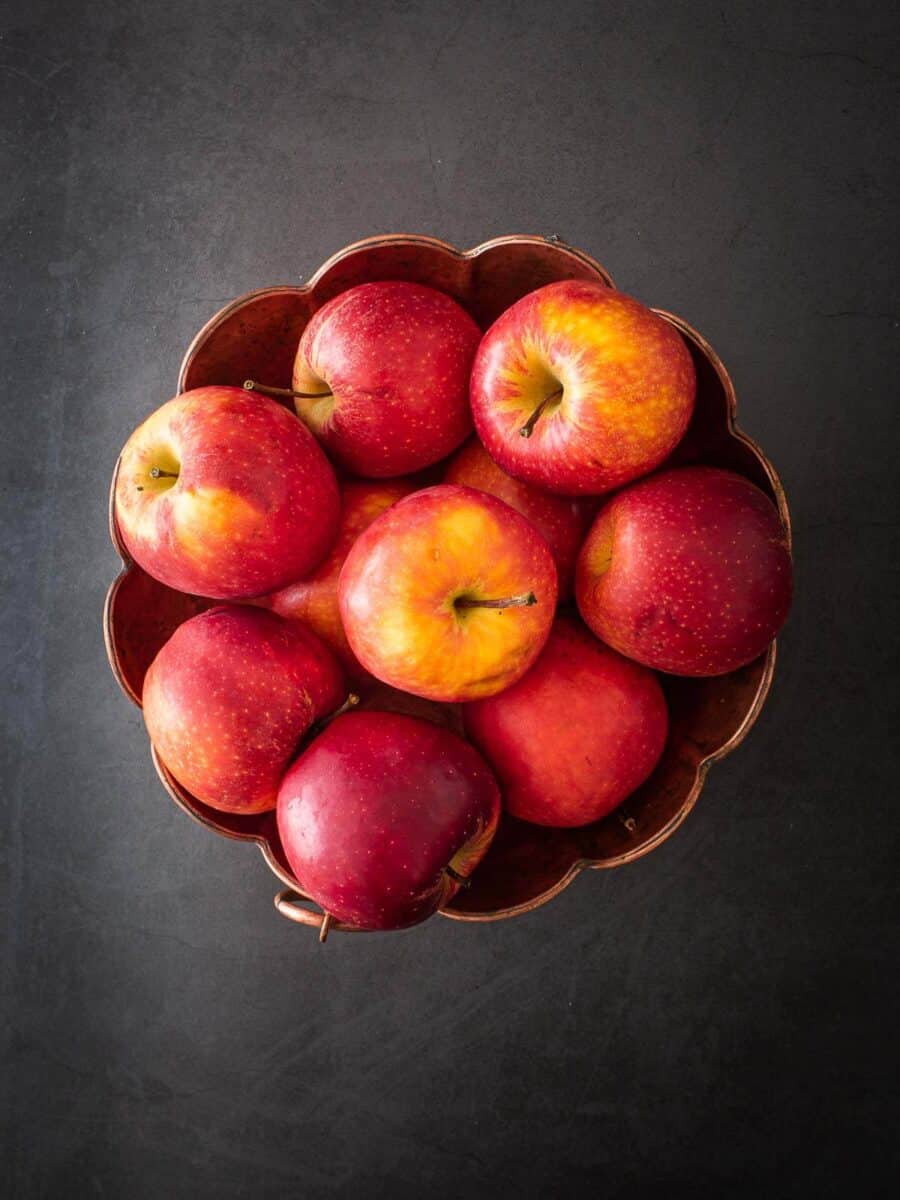 Vegetables and roots good for juicing
Health juicing should include fresh-squeezed juices coming from about any vegetable or fruit, but some of them are better simply because juicing nutrients from them is easier due to their texture or water content.
Celery: this vegetable juice is a great detoxifier. It purifies your body and has virtually no calories. I also use their leaves; although they add a bitter flavor, we can take it! I love adding all that chlorophyll into our juices.
Spinach: excellent source of protein, green power, beta carotenes, and chlorophyll. It Will not change the flavor of your juice.
Chard and Swiss chard are bitter but can also be juiced, providing great nutrients and a low-calorie count.
Kale: also packed with protein and a great superfood. Don't forget to add their equally nutritious stems!
Carrot: excellent source of beta-carotene and brings some sweetness to your juice. Check out this delicious carrot juice.
Cucumber: bring lots of water, great hydrating powers, and nurturing minerals.
Zucchini: also great to add to your juices, given their high water content and nutritional value, just like cucumbers.
Ginger: not a vegetable but a root. Not a fruit either. Drinking juice with ginger adds excellent flavor and superpowers to your juice, such as reducing inflammation and aiding digestion.
Beetroot: adds sweetness and is an excellent source of folates—a great source of nutrients to aid your pre and post-workout routine. After a workout, consuming fruit and vegetable juice is a great way to replenish all the minerals lost while sweating! Use beet leaves as well!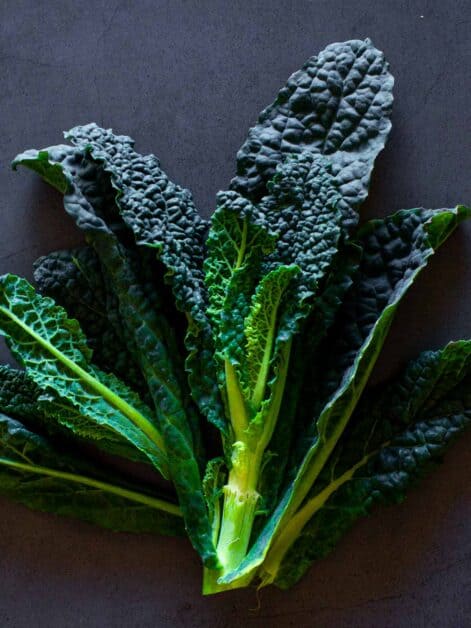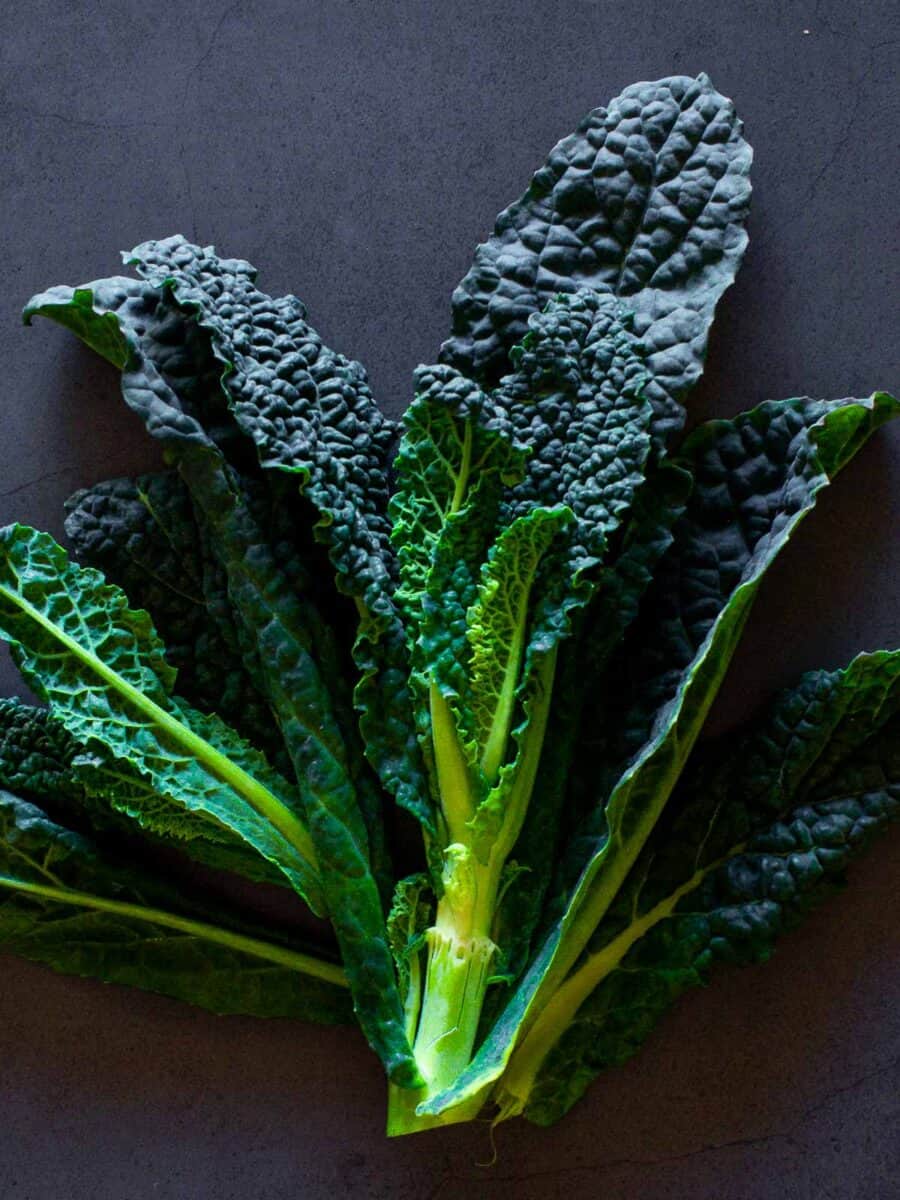 The bottom line
Is Juicing healthy for you? If you don't have the time or will to eat all these whole fruits and vegetables in the morning and don't want to rely on poorly processed chemicals on supplements, juicing may be an excellent way to add them to your diet.
We are big fans of juicing since we have experimented with changes in our overall wellbeing and health. So we start the day clean while nurturing our bodies and minds.
A juice cleanse routine is beautiful, takes minutes, and well-being comes from the nutrients themselves and from rewarding your mind and body with a daily ritual.
Nothing but healthy and self-love and self-care in a glass!
Also, juicing is a great way to add fruits and vegetables you might not eat. Think Ginger, Kale, Beetroots, and Celery; great for boosting your immune system and contributing to anti-inflammation, but hard to eat the quantity needed to get those benefits.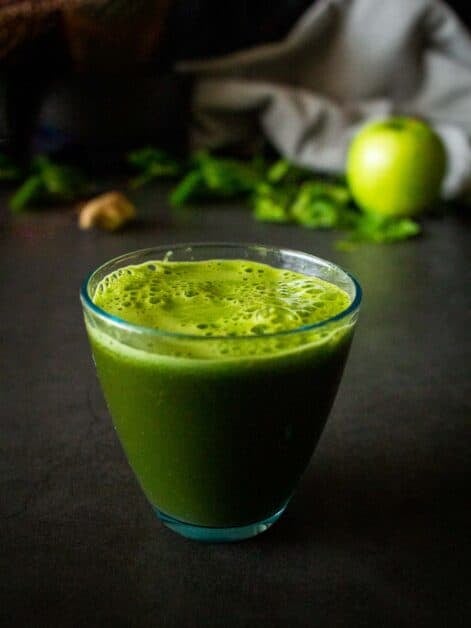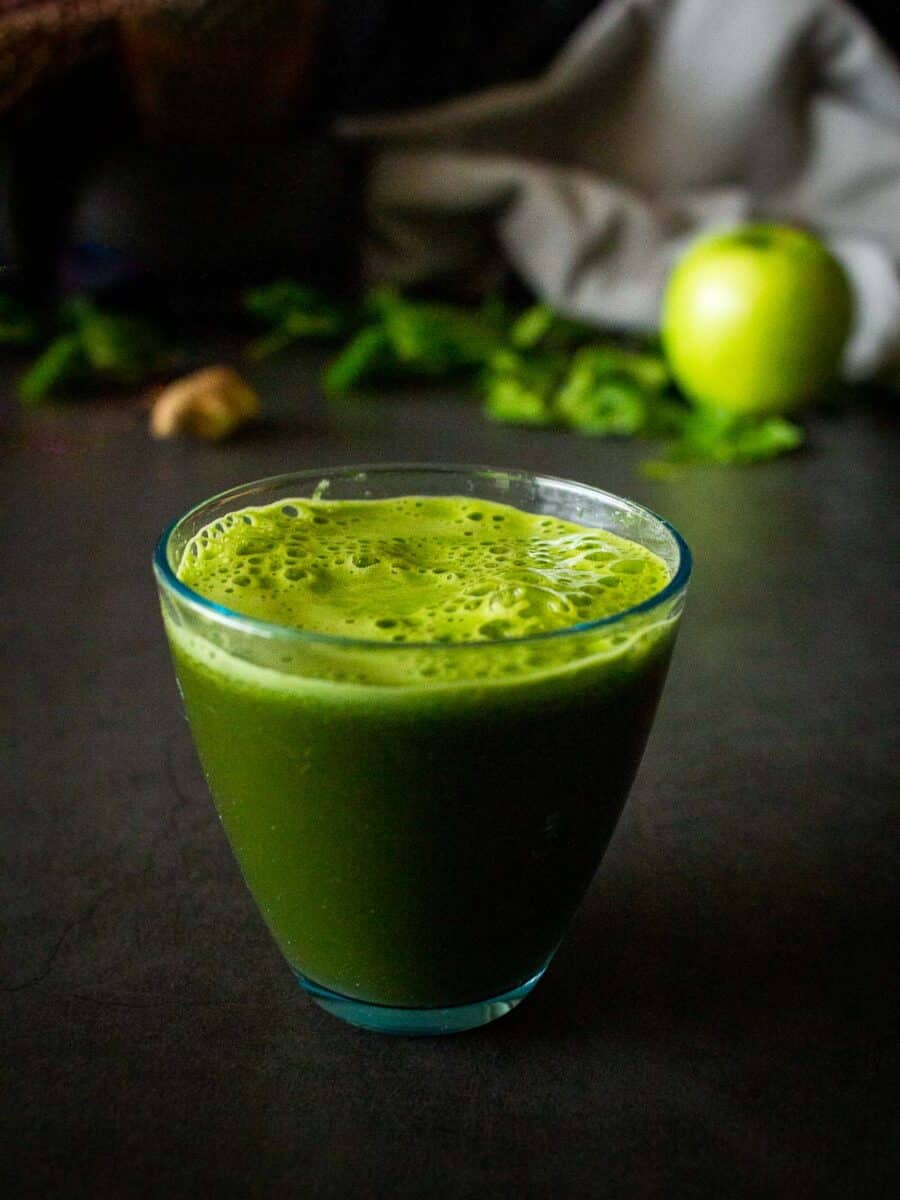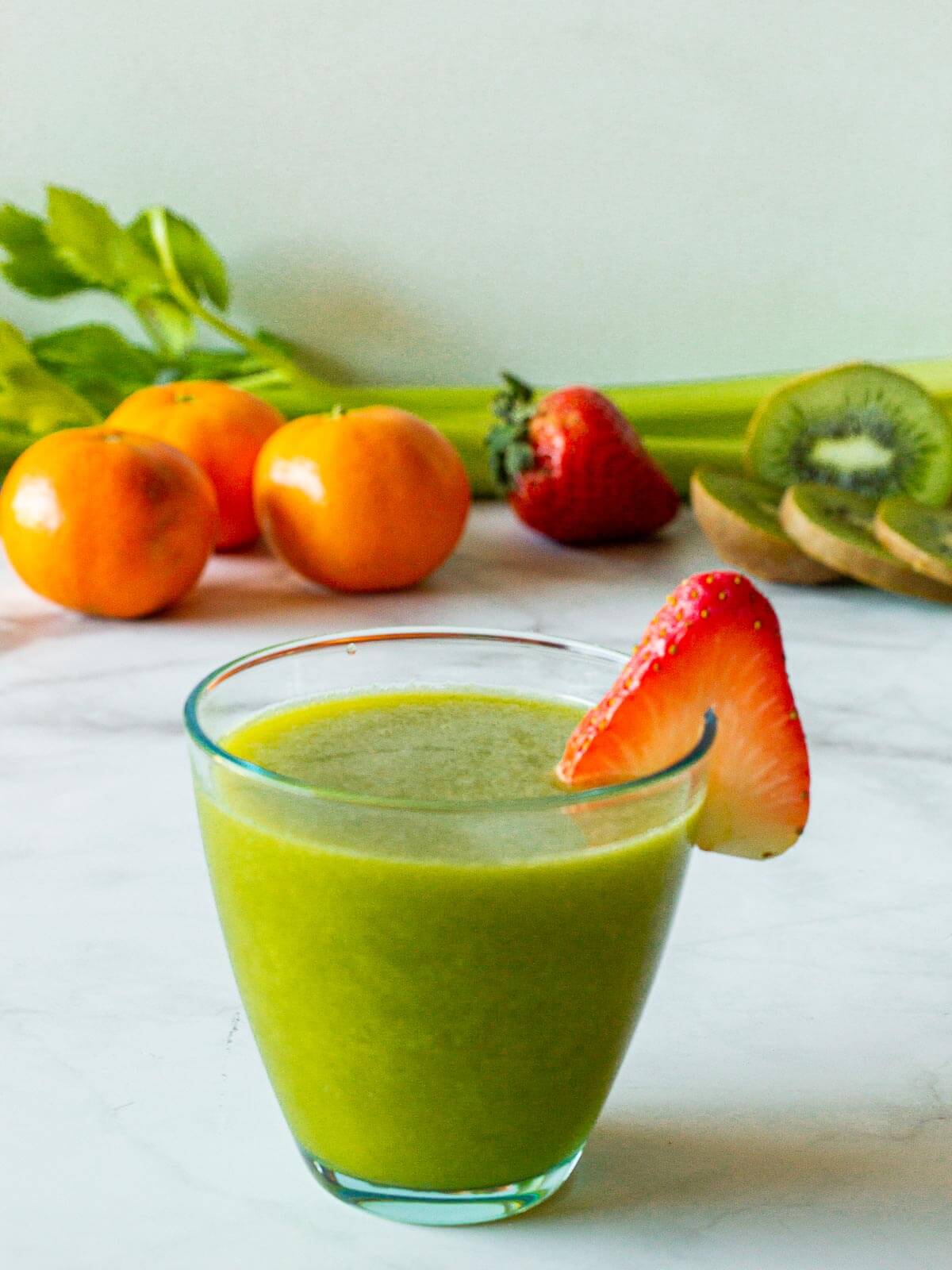 You can virtually throw everything into a juicer, even the vegetables you dislike, and quickly make everything tastes good, adding an apple, a tangerine, a kiwi, or any other sweet fruit.
I am not a fan of Beetroots, but I love my Beetroot, Apple, and Celery Juice, perfect for pre- and post-workouts.
Favorite functional, healthy, and simple Juices
Check out our favorite functional Juices for Gut Health, hangovers, detoxing, pre-workout, and cleansing.
Don't forget to check out how to juice a pomegranate and benefit from all its amazing health benefits.
Also, we have recently developed this delicious Kitchari Cleanse recipe. According to Ayurvedic medicine, if you are interested in knowing how to eat when you plan to give your digestive system some rest.
What is the best juicer?
Choosing a juicer can be tricky if you don't know what you are looking for or the differences between those available in the market.
Getting a proper juicer was something truly pivotal in our approach to our days. You can find two kinds of Juicers in the market. The ones that centrifugate the food and cold-pressed ones. We have tried both.
The main difference is that a cheaper version juicer will centrifugate the veggies and fruits at high speed, creating some heat which is not the best for preserving the nutrients in your food (it is not that bad, this is the one we currently have). Also, I have found that when it overheats a little, that funny smell gets into your juice. It has only happened to me a couple of times, but it happens.
This Cold-Press Juicer uses a different and simpler technology. It just smashes the fruits and veggies, meaning it is slower. Cold-pressed juices give you the maximum nutrient potential. If you don't mind spending a little more, I suggest buying this one; your juicing routine will be two minutes longer. No funny overheating smells in your juice.
We used the cold-pressed juicer for three weeks while living in a friend's house in Rome; we loved it. One year before, we had bought the cheaper one when we still ignored the differences. We are planning to upgrade our juicer soon to the cold-pressed version.
See our storing juice tips.
You've already learned why juicing can be great for your health, so let's keep the momentum going! We also have some great resources to get the best out of juicing: detoxifying! Before you start mixing all those fruits and veggies, make sure to check out these hydrating, low-calorie drinks that can help you to make a cleansing like a pro:
Read on: 10 Most Hydrating Drinks and Juicing Recipes for Detox and the best belly fat-burning juices.
We hope you found this information helpful and start benefiting from the benefits of juicing every morning!
Moreover, it's worth noting that you don't need to waste the pulp produced from juicing; it can be put to good use in recipes like juice gluten-free pulp crackers. Uncover more interesting uses in our blog post about cooking with leftover pulp.
🌡️ Food safety
Cook to a minimum temperature of 165 °F (74 °C)
Do not use the same utensils on cooked food, that previously touched raw meat
Wash hands after touching raw meat
Don't leave food sitting out at room temperature for extended periods
Never leave cooking food unattended
Use oils with a high smoking point to avoid harmful compounds
Always have good ventilation when using a gas stove
See more guidelines at USDA.gov.
Nutritional Disclaimer
The information shown is an estimate provided by an online nutrition calculator. It should not be considered a substitute for a professional nutritionist's advice. See our full Nutritional Disclosure here.
Affiliate Disclaimer
Please note that some of the links here are affiliate links, and I will earn a commission if you purchase through those links. I recommend all of the products listed because they are companies I have found helpful and trustworthy.