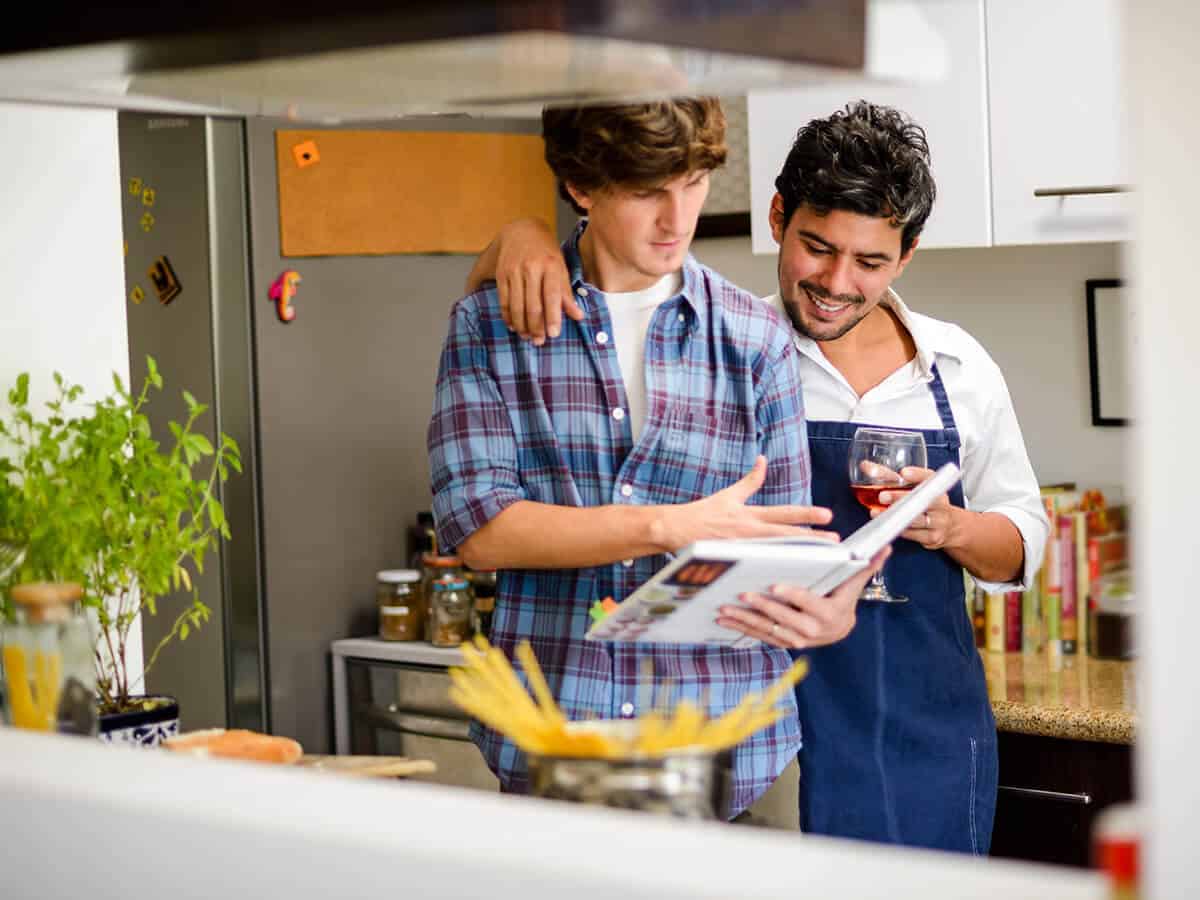 Welcome to Our Plant-Based World. Here we post the things we cook using ingredients from all around the World, hand-picked from different travel adventures we've had during the past years.
We cook primarily with plant-based whole foods with highly nutritious ingredients, good fats, sprouted grains, fruits, and vegetables.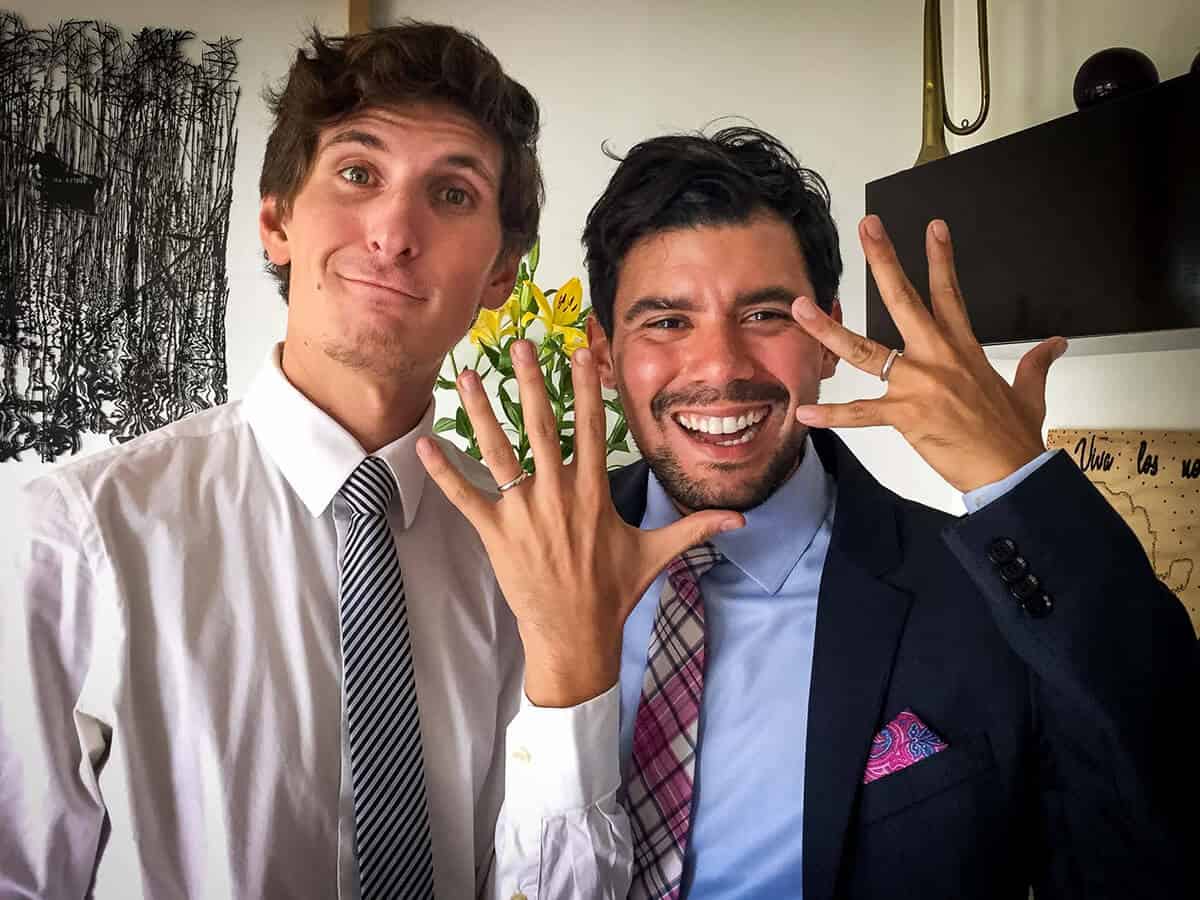 Our story
We are a Latin couple, Gus from Panama and Joaco from Argentina. In 2013, we met in South America and moved to Mexico immediately after, and recently moved to Italy, all fabulous gastronomic destinations. We have been married and plant-based for the past five years and counting. So now that I am saying it, yes, it happened at the same time!
Food has always had a special place in our life, as the essential affair constitutes in most Latin American, Spanish and Italian families, which are our backgrounds.
I am Gustavo, my friends call me Gus or Tavo and I am from Panama.
Until Dec'19, I used to work as a Global Digital User Experience Lead in a Diabetes Care Company. Working from home and traveling allowed me to experience various cuisines while on business trips and cook every meal while at home.
I decided to take a break from Corporate Life (hopefully a long and end-less one) while moving to Italy and dedicate myself 100% to cooking, writing, traveling, and blogging.
I love having nutritious, flavor-packed, and colorful breakfasts, meditating, running, and hitting our food lab on my infinite quest for mouthwatering dishes, celebrating new creations with a glass of wine!
Trying, failing, accomplishing, shooting, and sharing the results with our friends and readers, is what I am genuinely passionate about.
To provide the best information available, I completed the Plant-Based Nutrition Certification that was created by Cornell University's online platform eCornell and the Center for Nutrition Studies so that I could better understand the importance of nutrition in our lives and share it with you all.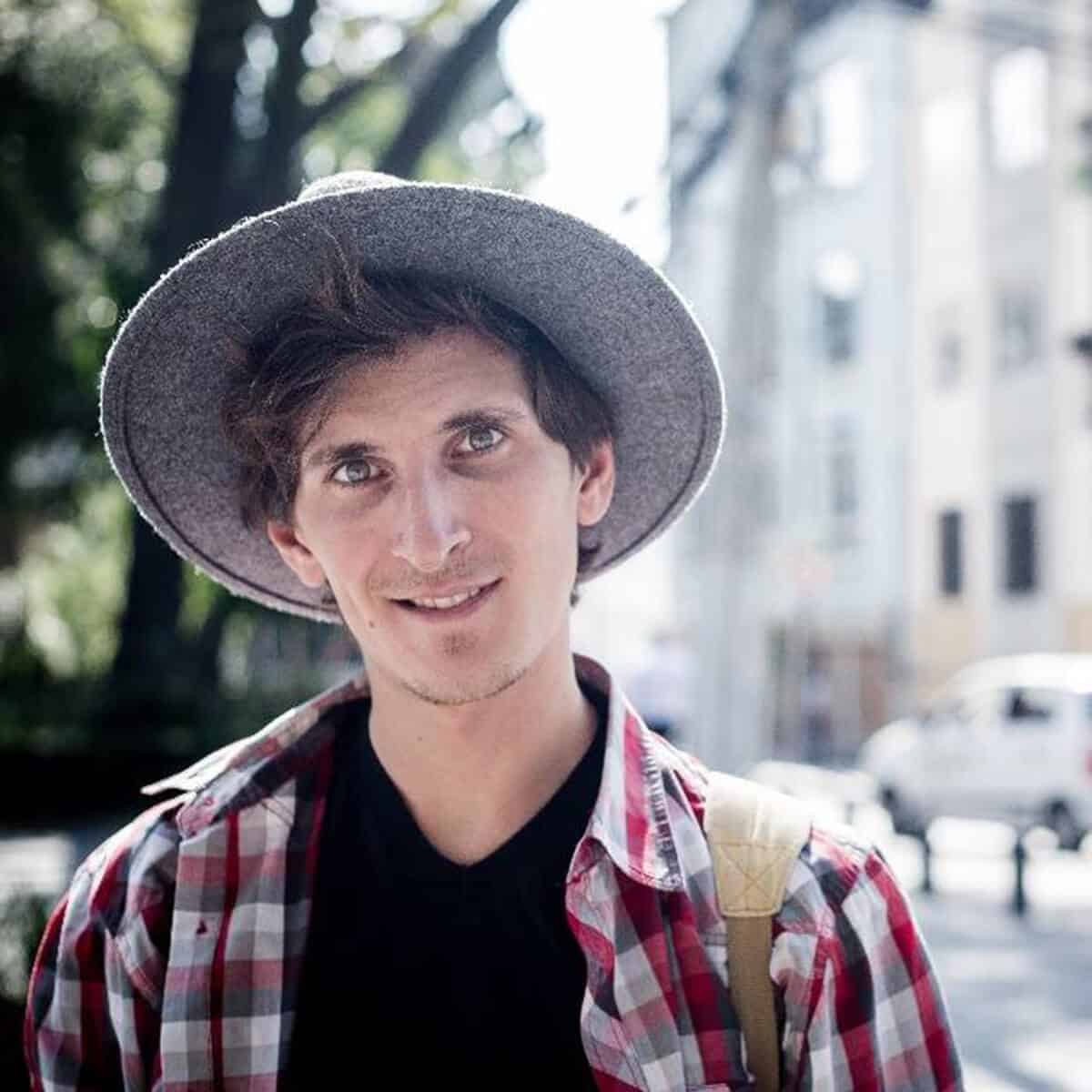 I am Joaco, Argentinean/Italian. I am a Photographer, Content Creator and work as Creative Director at my Digital Marketing boutique agency.
Like Gus, I have moved a lot, so traveling and getting to know new places is what my camera and I are crazy about. I am also very passionate about gardening and strolling cities on a bike.
In my early 20's I worked in Los Angeles and New York as an Aupair, aiming to learn English and travel as much as I could, which allowed me to cook a lot and awakened my love for food. However, with Gus, I took the back seat, grabbed the camera, and enjoy the results afterward, a great deal!
What about the name? What is the story behind Our Plant-Based World?
Gus: I have been cooking and intrigued by traveling and getting to know other cultures since I was a child. After watching a couple of documentaries about how we eat affects our planet, I decided to do my part to change that.
In that quest, I started to learn more about a plant-based diet's health benefits while also raising my awareness about animal suffering resulting from our food choices.
The process...
I started by taking meat out of my plate, which was difficult as I lived in Argentina for ten years and is Joaco's hometown, and yes, they are well known for their meat quality.
Then came seafood, also challenging; being a Panamanian, I grew surrounded by seafood, staples on my country's cuisine, and lastly, the dairy, honey, and eggs, which took a while as it is still very challenging to get good options wherever we go.
Our Philosophy
We call ourselves plant-based eaters since there are social occasions when taking eggs or cheese out of the food is almost impossible. Occasionally, we use them for cooking.
We like to teach by love and example and not by judging or pointing fingers. That was how we embraced this lifestyle. We now firmly believe that if all of us could just reduce our animal product intake, we would already be helping tremendously. The health benefits come as a result. Every person I know who followed this path experienced the health benefits and continued changing the number of animal products they put on their plate.
I have been in various cooking programs and, along with the intense traveling, have been able to stack our kitchen with unique spices, which led me to embark on a never-ending experimenting journey with all kinds of World's flavors, cooking legacies, and techniques.
The name
Our Plant-Based World signifies our effort to come up with healthy plant-based recipes. Since all the recipes we share have been influenced by a range of cultures around the World, we thought the name was appropriate.
How are the Blog duties shared?
Gus: I'm the health-minded of the two of us since, as a teenager, I struggled with weight management. I come from both a family of physicians and individuals who have suffered from either obesity or diabetes.
So, I am the cook and always try to come up with tasty, healthy recipes using whole foods and nutritious ingredients.
I also write most of the material that goes into the blog and social media.
Joaco: I am the photographer, designer and responsible for the technicalities of the blog. I also like cooking, but since I met Gustavo, I let him take the lead on that end and took charge of the camera while ensuring the technical aspects of the blog run smoothly.
We share responsibilities for food styling, copywriting, and blogging.
Photography & Styling?
Joaco: I take the photos, I have always used a Canon 60D.
I use the 50 mm f2.8 lens or the 24mm f2.8 macro lens. Although looking forward to experimenting with continuous lighting to extend the shooting hours, we only shoot in natural light. As backgrounders, we use linen fabrics that my mother sewed for us and some photography backgrounds.
We also use some vintage material from second-hand shops.
Do you never eat what you would call unhealthy food?
Oh yes! We eat all of those things, but not very often, usually during the weekends. We eat healthy options during the week, and of course, a pizza night now and then.
Meat?
We don't eat meat. We eat primarily plant-based food; sometimes, we also eat eggs when they are part of a dessert; the same goes for dairy and pizza. We limit cheese consumption.
Vegan Cheese options have become substantially better. However, when we are just craving some savory snack, we go for Hummus and a good piece of homemade bread.
Please e-mail us at [email protected] if you have any questions or just want to say hi!
You can also find us on Instagram @ourplantbasedworld