Discover the life-changing benefits of the Green Mediterranean Diet. This friendly, easy-to-follow approach seamlessly integrates the nutritious richness of the traditional Mediterranean Diet with the wonders of green, plant-based eating.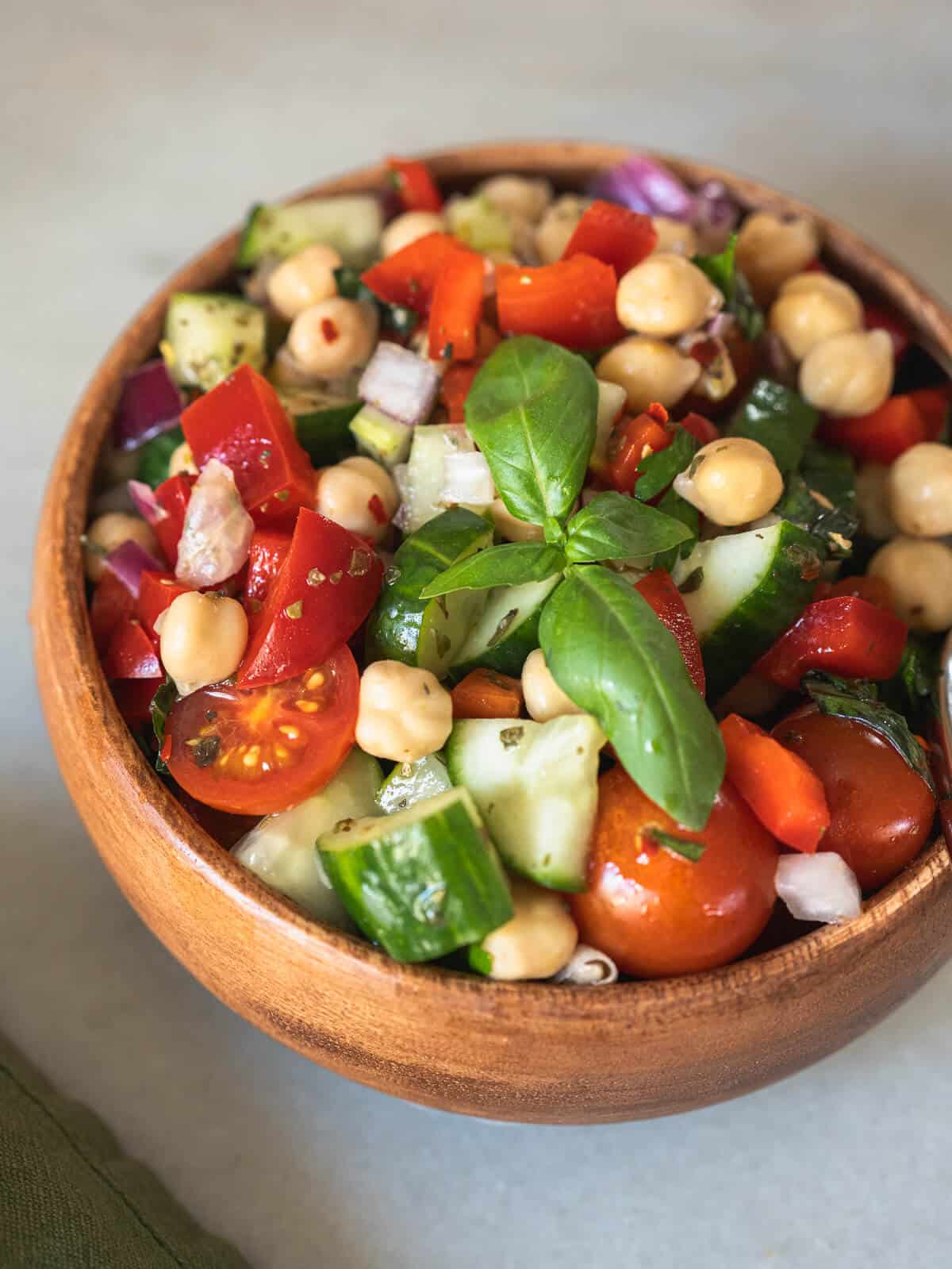 Combine this with the powerful benefits of intermittent fasting, and you're on your way to dramatically transforming your body and relationship with food.
Start embracing the Green Mediterranean Diet with an intermittent fasting meal plan today, and experience the lasting rewards this delightful culinary adventure brings your life!
What is the Green Mediterranean Diet and its Benefits?
The Green Mediterranean Diet is a plant-based version of the traditional Mediterranean diet that emphasizes the consumption of whole plant foods and minimizes the intake of animal products. This diet has been gaining popularity in recent years as a healthy and sustainable approach to eating that can provide a range of health benefits.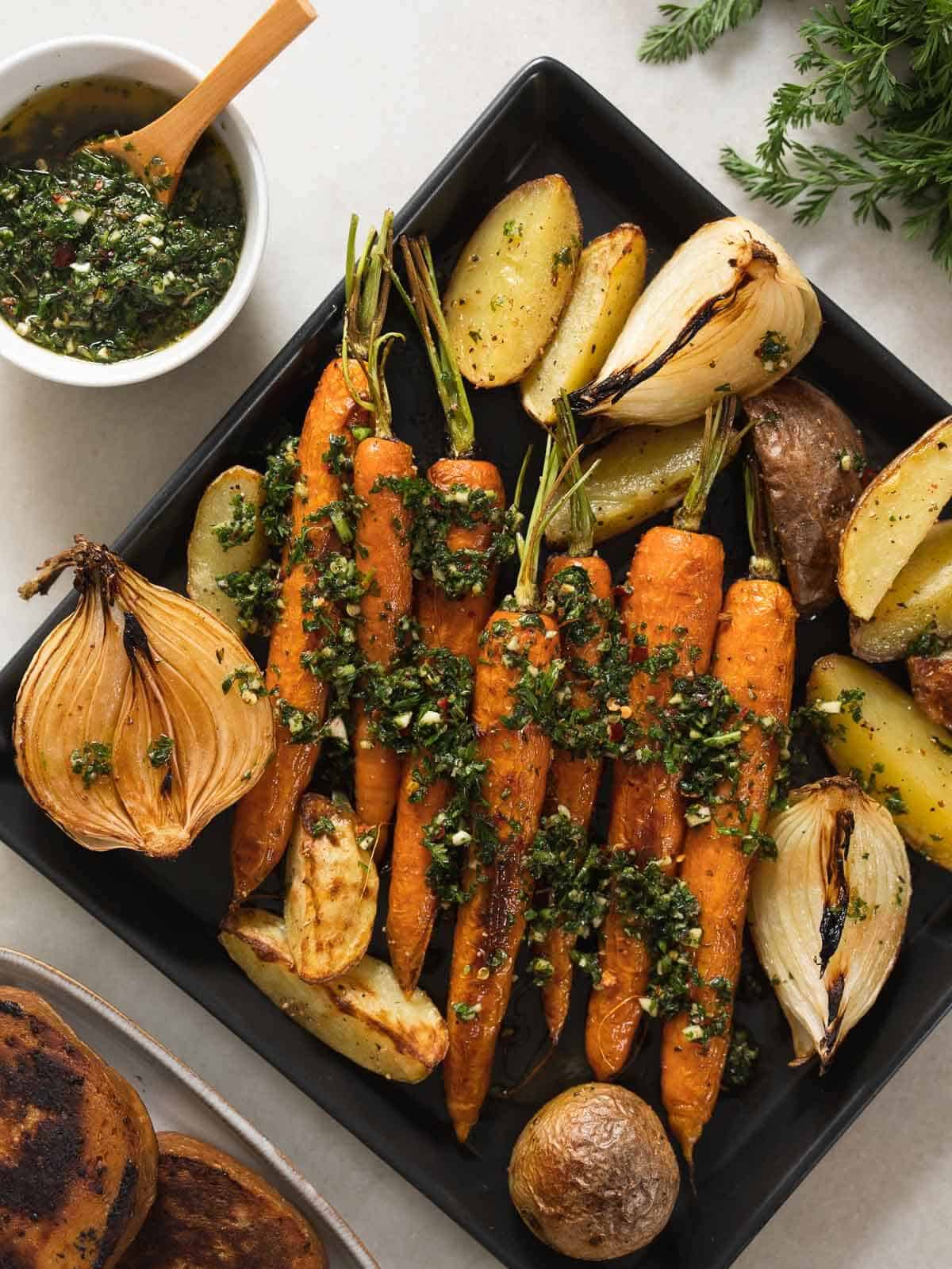 Some of the critical components of the Green Mediterranean Diet include:
Plenty of fruits and vegetables: The diet emphasizes the consumption of a wide variety of greens, fruits, and vegetables, which are rich in vitamins, minerals, and antioxidants that can help to protect against chronic diseases.
Whole grains: The diet encourages the consumption of whole grains, such as brown rice, quinoa, and whole wheat bread, which are high in fiber and can help to promote feelings of fullness and regulate blood sugar levels.
Legumes and nuts: The diet includes a variety of legumes and nuts, which are good sources of plant-based protein, healthy fats, and fiber. Think chickpeas, lentils, white beans, almonds, walnuts, etc.
Healthy fats: The diet includes healthy fats from sources such as olive oil, avocado, tahini, and nuts, which can help to promote heart health and reduce inflammation in the body.
Limited animal products and processed foods: The diet minimizes the intake of animal products, including red meat, dairy, and eggs, which are high in saturated fat and cholesterol and have been linked to an increased risk of heart disease, cancer, and other chronic diseases. (source)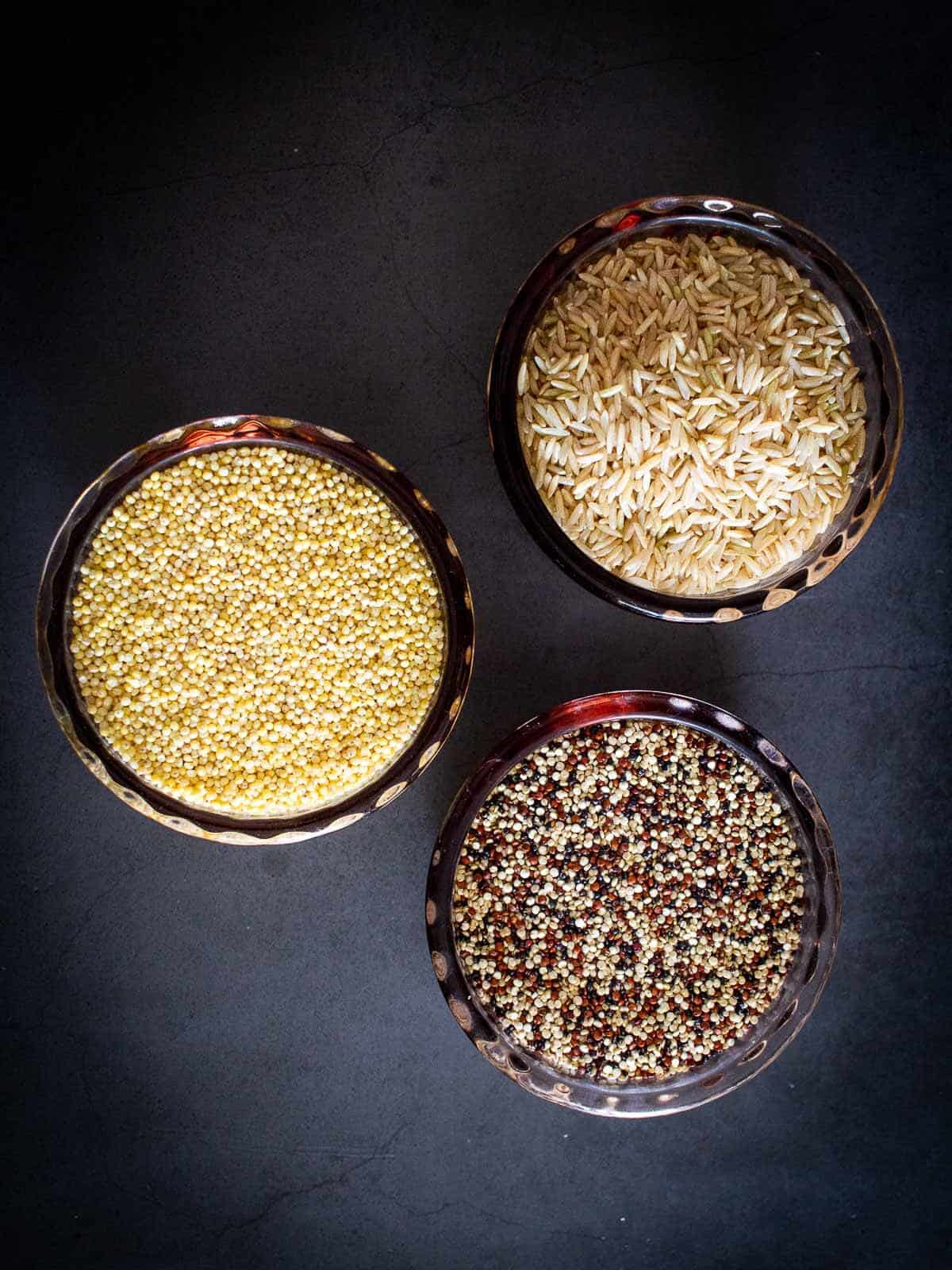 Some potential benefits of the Green Mediterranean Diet include improved heart health, reduced inflammation, improved blood sugar control, and weight loss. Additionally, the diet is sustainable and easily adapted to different cultural and dietary preferences.
We have found Lasta to be a good resource and companion to match the Mediterranean Diet advantages with intermittent fasting as they share delicious recipes, practical tips, and invaluable advice to ensure you attain your ideal weight and enjoy boundless energy and a remarkably enhanced sense of well-being.
Why You Should Choose a Plant-Based Diet for Weight Loss & Health Benefits
There are several reasons why choosing a plant-based diet can be beneficial for weight loss and overall health:
Low in calories
Plant-based foods are generally lower in calories than animal-based foods. This means you can eat more food while consuming fewer calories, which can help with weight loss.
High in fiber
Plant-based foods are high in fiber, which can help to promote feelings of fullness and reduce overall calorie intake. Additionally, fiber can help to regulate blood sugar levels and improve digestive health.
Rich in nutrients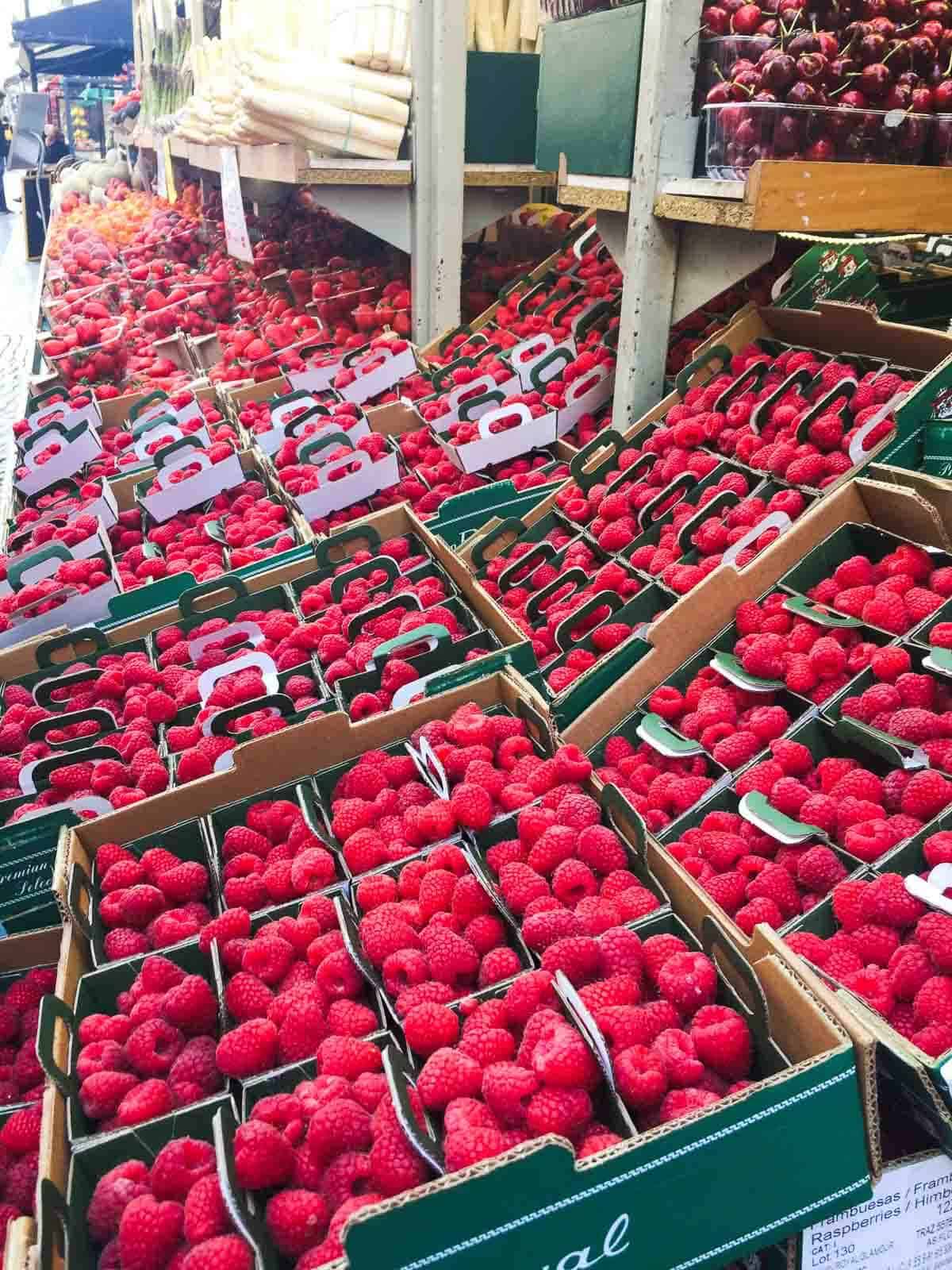 Plant-based foods are typically rich in vitamins, minerals, and antioxidants, which can help to promote overall health and reduce the risk of chronic diseases such as heart disease, diabetes, and cancer.
Low in saturated fat
Animal-based foods are often high in saturated fat, which can increase the risk of heart disease and other chronic diseases. Plant-based foods, on the other hand, are generally lower in saturated fat and higher in healthy fats such as omega-3 fatty acids.
Sustainable
Plant-based diets are more sustainable than animal-based diets, requiring fewer resources such as water and land. Therefore, choosing a plant-based diet can reduce environmental impact and create a more sustainable food system, especially if you buy from local markets instead of supermarkets, as they are usually sourced by local farmers, reducing their carbon footprint.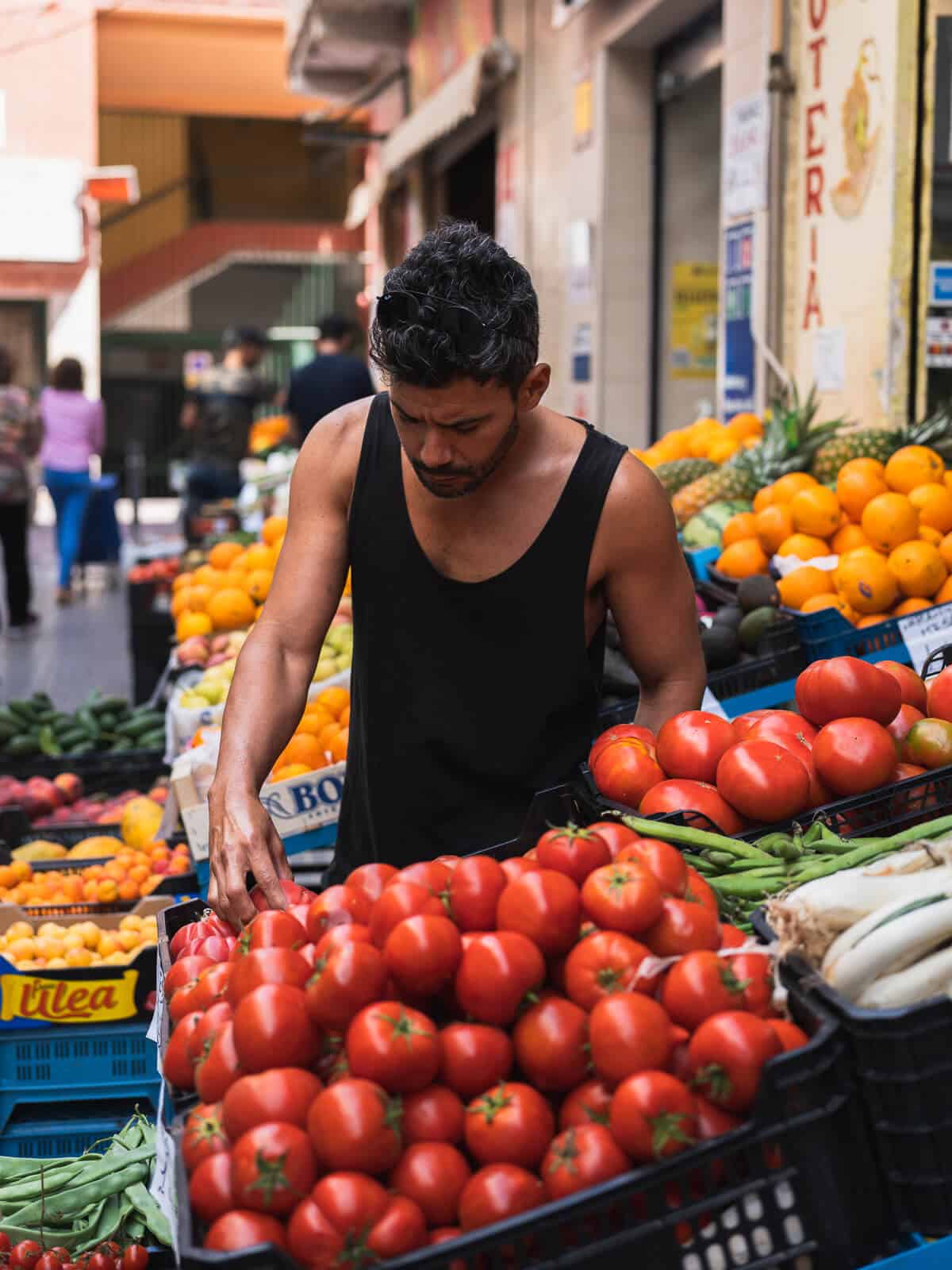 Choosing a plant-based diet can be an effective strategy for weight loss and improving overall health.
Focusing on whole, plant-based foods and minimizing or eliminating animal products can improve nutrient intake, reduce your risk of chronic diseases, and support a more sustainable food system.
5 Delicious Recipes to Kickstart Your Journey towards a Healthy Lifestyle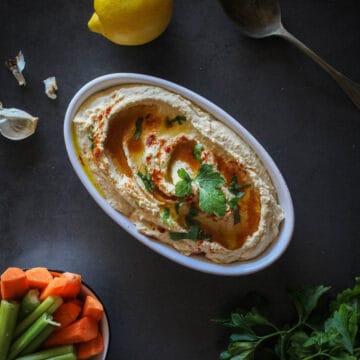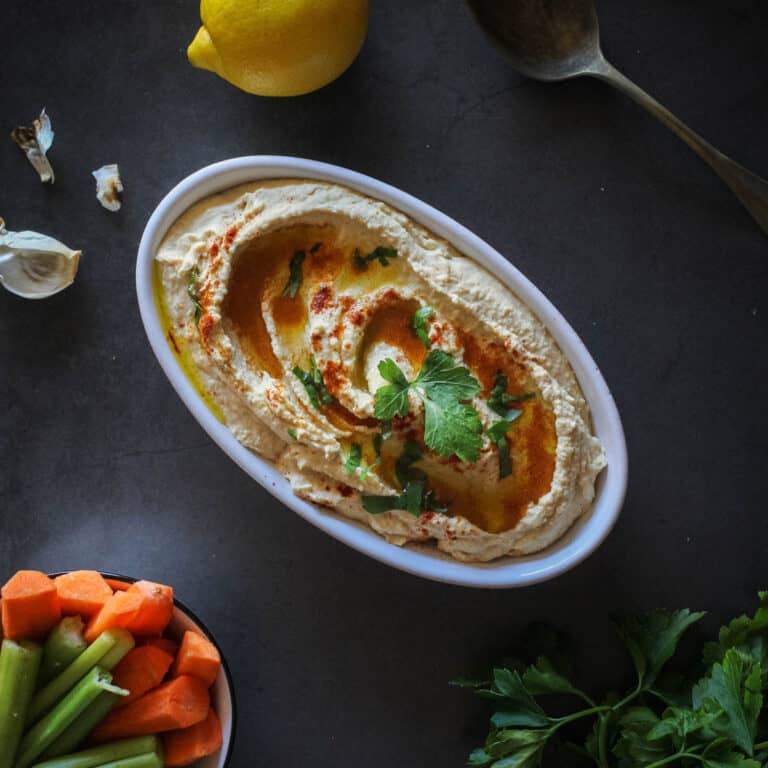 Lebanese Hummus Recipe
Do you love hummus as much as I do? It's such a versatile dip! You can enjoy it plain or jazz it up with fun flavors. In this post, I'm sharing an easy hummus recipe perfect for beginners. Plus, I've got a few variations to get you started.
Make this Recipe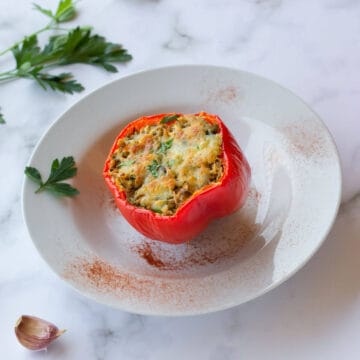 Mediterranean Stuffed Peppers
We have a fresh twist on a family favorite: Vegan Stuffed Peppers. Sweet bell peppers stuffed with a savory blend of Mediterranean goodness.
Make this Recipe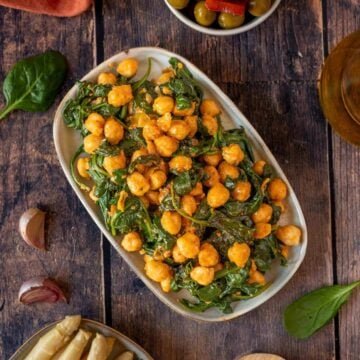 Sautéed Chickpeas with Spinach - Spanish Recipe
Try this delicious Spanish Tapa recipe for Sautéed Chickpeas with Spinach! Enjoy the perfect blend of flavors as chickpeas are sautéed with fresh spinach and a variety of aromatic herbs and spices. This quick and easy dish is perfect as a healthy appetizer or a light meal.
Make this Recipe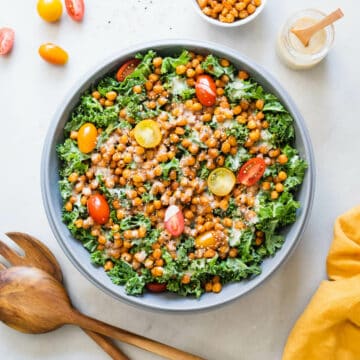 Vegan Kale Chickpea Salad with Tahini Maple Dressing
Discover the culinary magic of our chickpea kale salad with tahini dressing - a nutrition-packed, flavorful delight that's sure to impress. Embrace the crispy chickpeas, nutrient-rich kale, and creamy tahini dressing in a recipe that's as good for your health as it is for your taste buds.
Make this Recipe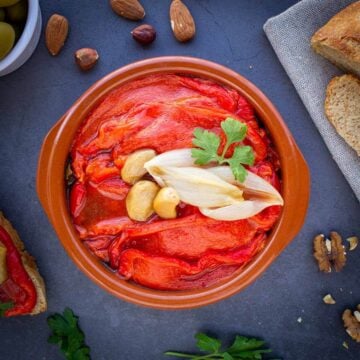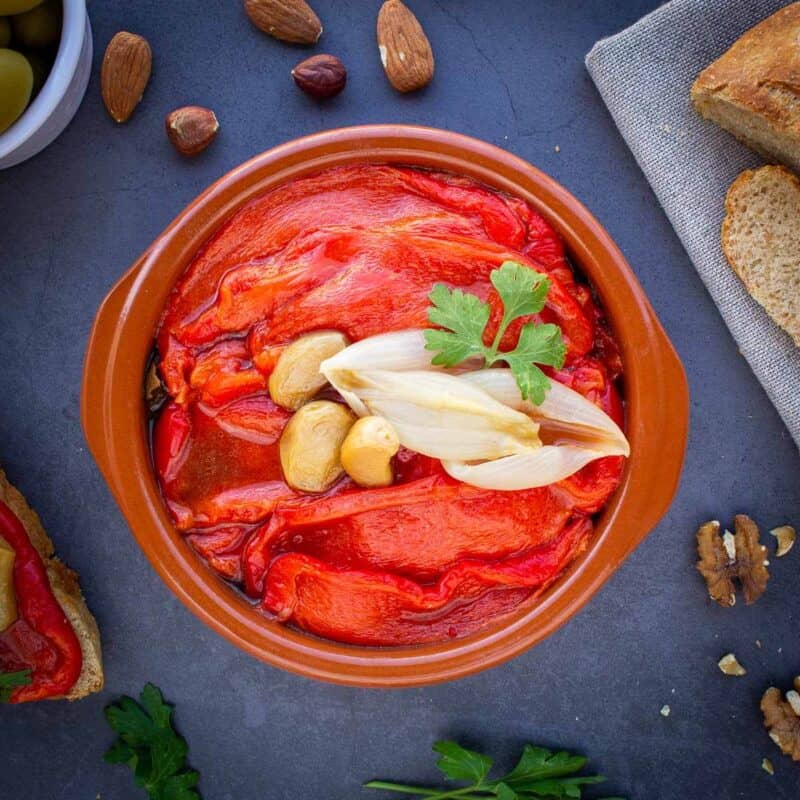 Easy Escalivada Recipe | Catalan Roasted Vegetables Side Dish
A simple yet incredibly delicious classic Spanish Tapa that serves as a side and can be coupled with virtually any dish or served as a Sunday brunch snack.
Make this Recipe
What are the Disadvantages of Following a Plant-Based Mediterranean Diet?
While there are many benefits to following a plant-based Mediterranean diet, there are also some potential disadvantages to consider:
Nutrient deficiencies
Increased planning and preparation
Social stigma
Cost
Personal preferences
Gluten-Free Mediterranean Diet
How can individuals on a gluten-free diet adapt to the Mediterranean Diet to meet their needs?
People on a plant-based gluten-free diet, often due to conditions like celiac disease, can still follow the Mediterranean Diet with a few alterations. The key adjustment involves replacing gluten-rich whole grains such as whole wheat, commonly used in the Mediterranean Diet, with gluten-free whole grains. Here's a list of grains to avoid and those you can safely consume.
Avoid Gluten-Rich Whole Grains: Wheat flour, pasta, cereals, baked goods, bulgur wheat, couscous, barley, farro, commercial Oats, and bear.
Opt for Gluten-Free Whole Grains and Nut Flours: Millet, Brown Rice, Quinoa, Buckwheat, Whole Grain Cornmeal, Nut flours (almond, hazelnut), gluten-free labeled oats, and wine.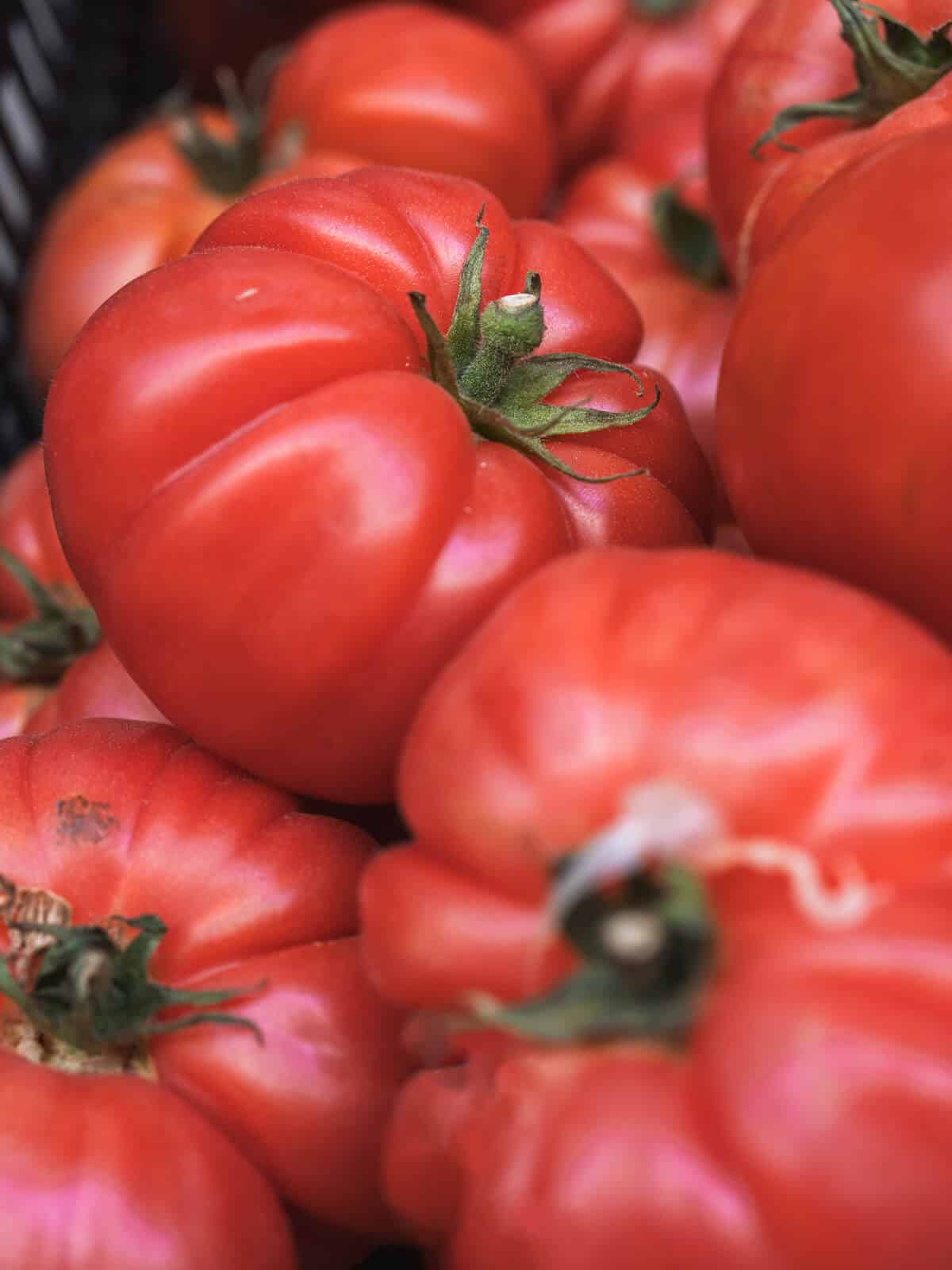 Ensure all gluten-free grains and flour substitutes are marked as such. Also, it's important to scrutinize other food items typically found in the Mediterranean Diet, such as nuts, seeds, and spices, to confirm they are gluten-free.
When adapting your diet, it's crucial to introduce these changes gradually and in moderation. Increasing fiber intake should be done slowly, and supplemented with adequate water intake, to help your digestive system adjust.
Iron deficiency anemia is a common concern in celiac disease. Since deriving iron from the Mediterranean Diet can be challenging, it's essential, especially for women, to include iron-rich foods such as lentils, spinach, and almonds.
It's recommended to consult with a registered dietitian experienced in celiac disease and gluten-free diets to ensure you are meeting your nutritional requirements, particularly for calcium, vitamin D, iron, B vitamins, and zinc.
In conclusion, adopting a green Mediterranean diet is a promising strategy for vegetarians seeking healthy weight loss. This approach promotes the consumption of nutrient-rich, plant-based foods that support overall well-being while helping to manage weight. It goes beyond merely restricting calories, focusing instead on nourishing the body with an abundance of fruits, vegetables, whole grains, nuts, and seeds.
Its emphasis on plant proteins and fibers aids in satiety, reduces calorie intake, and helps maintain steady blood sugar levels.
Remember, individual responses to dietary changes can vary; hence, consulting with a registered dietitian is beneficial to personalize the diet to your needs. So, embrace the green Mediterranean diet - it's not just about losing weight, but fostering a healthier, more sustainable lifestyle.