I'm Joaquin Marchueta, a culinary photographer with a storyteller's heart. From Pergamino, Argentina, my approach to photography is authentic and grounded.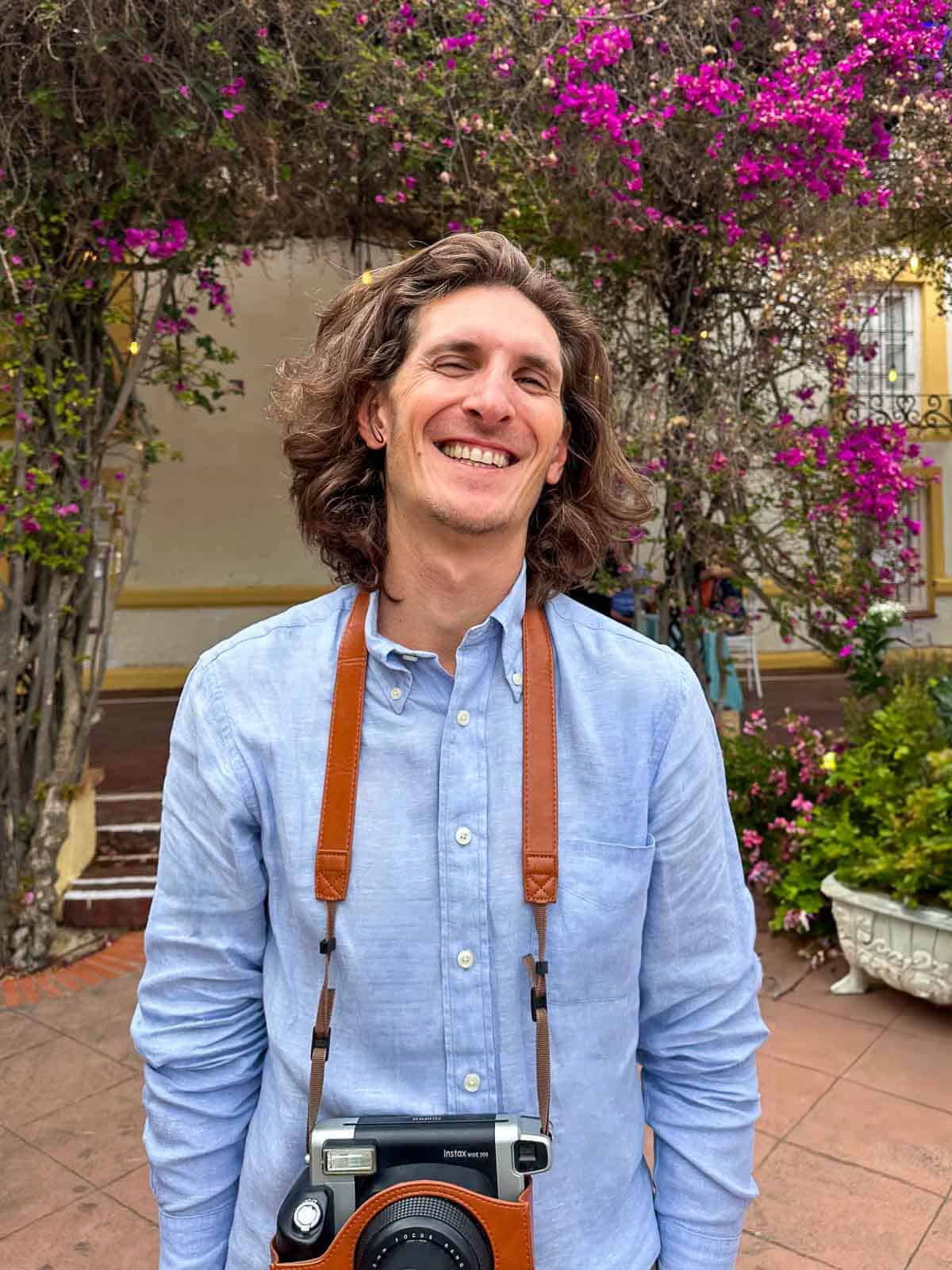 My formative years, immersed in the love and tradition of home cooking, shaped my artistic vision. I aim to intertwine these cherished culinary memories with my talent for capturing the essence of food. My photographs are narratives, each a tribute to the profound art of cooking.
Background and Photography
My culinary passion ignited in Pergamino, Argentina, nurtured in a home where cooking was an expression of love. My parents' cooking, especially my mother's Sunday Italian dishes, left a lasting impression on me.
Through my lens, I've witnessed the beauty of sustainable living and the stories our food choices tell. It's been a journey of exploration and enlightenment, where every photo captures the essence of our eco-conscious lifestyle.
With a 20-year journey in photography, I've recently specialized in vegan cuisine imagery. My goal is to make each dish look appealing and inspire others to cook at home.
Vegan Journey
My journey to veganism was a visual and gastronomic adventure. As a photographer, I've had the privilege of documenting the vibrant markets of Mexico, the aromatic kitchens of Italy, and the fresh produce of Argentina. These experiences have deepened my appreciation for plant-based cuisine and its positive impact on our planet.
In 2016, alongside Gustavo, I made the conscious switch to a plant-based lifestyle, driven by the strong belief in its potential to enhance health, mitigate climate impact, and promote ethical treatment of all sentient beings.
Vegan Recipe Capturing
My philosophy: the best camera is the one you have. Be it a drone, my Sony with various lenses, or my ever-ready cellphone, each offers a distinct perspective for capturing culinary moments.
Lens Exploration: I experiment daily with different lenses, with the 50mm being my favorite for its detail-capturing capabilities.
Cellphone Photography: My phone is an indispensable tool for spontaneously capturing kitchen and culinary adventures.
Beyond photography, I create engaging vegan recipe tutorials, aiming to inspire and educate about the benefits and pleasures of vegan cooking.
Our Plant-Based Commitment
In 2020, we launched Our Plant-Based World, and in 2022, we introduced Nómadas Gourmet, a vegan blog meticulously created for our Spanish-speaking audience. These platforms are where my passion for health-conscious living intersects with food photography and nature, crafting a story dedicated to eco-friendly and thoughtful eating habits.
Media Presence
I've shared my photography and videos across media platforms, including features in El Mundo and TV Malaga, spreading the word about the benefits and vibrancy of a plant-based lifestyle.
Fun facts about me
I am the unofficial photographer of my family, a passion sparked in my teenage years. My skills flourished after meeting Sergio Ochoa, a notable photographer. My formal education at Iset in Rosario, Argentina, covered various aspects of photography and visual communication.
I am particularly drawn to natural light photography and finding beauty in the ordinary. I always explore different photographic techniques and perspectives, whether using a drone, a Sony camera, or an instant camera.
I love gardening and practicing yoga.
Favorites to Share
Join me in exploring some of my favorite recipes:
Connect and Collaborate
Whether you're seeking photography inspiration or a partnership, I'm just an email away. Connect at joaquin@ourplantbasedworld.com or join my professional circle on LinkedIn.
About Our Plant-Based World
Welcome to Our Plant-Based World, your go-to source for global-inspired, quick, easy, and affordable vegan food. Our mission is to deliver recipes that are so simple, nourishing, and delicious that they'll have the potential to become staples in your kitchen.