Looking for delicious low-carb green bean recipes? Check out our roundup of healthy and easy-to-make dishes, featuring everything from stir-fries to salads to casseroles. Whether you're following a low-carb diet or simply looking to add more veggies to your meals, these green bean recipes are sure to satisfy you.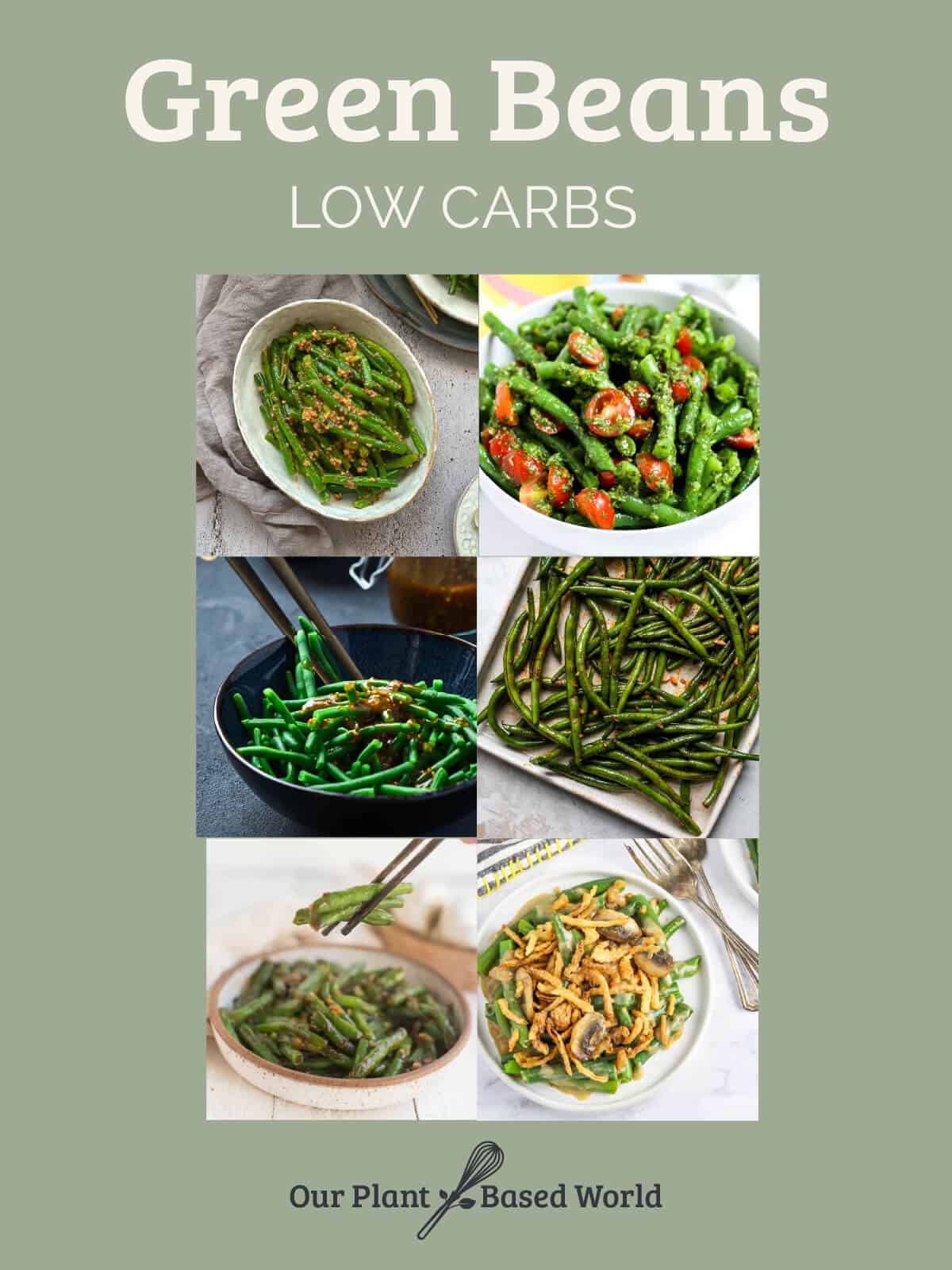 As May arrives, green beans are at peak season! From the most straightforward beans made in a skillet to green bean casserole recipes, they are healthy and easy to make. Also, find lots of gluten-free options!
Also, cooked green beans are super easy to pair and season using vegan cream cheese, cheddar, parmesan cheese, garlic powder, sliced mushrooms, slivered almonds, sliced onions, and French fried onions, just to give you some ideas.
Green beans are a nutritious vegetable that offers a range of health benefits. Here are some of the key health benefits of green beans: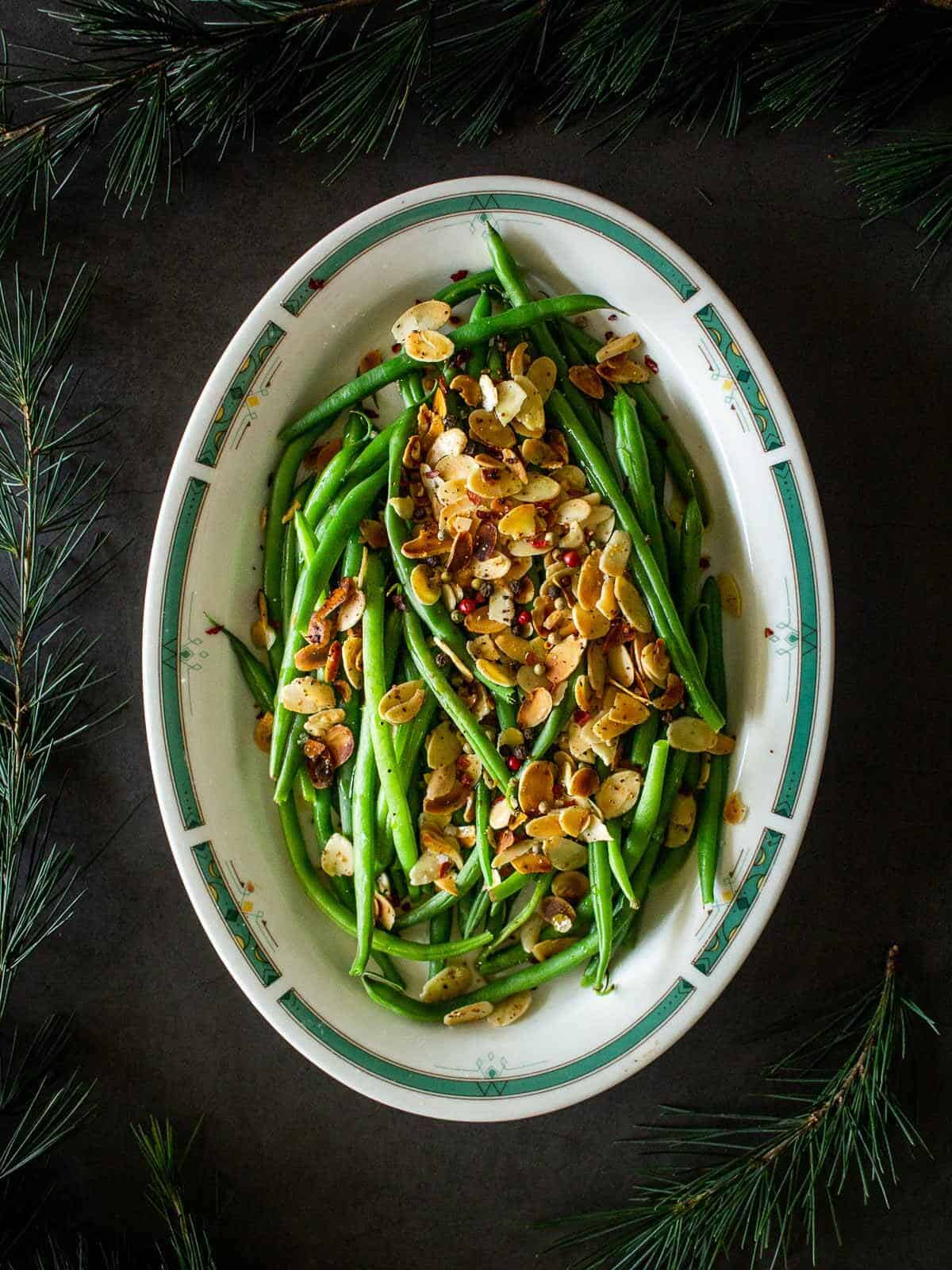 Jump to:
Why green beans?
Green beans have lots of health benefits, are super easy to get, and are low in calories and carbohydrates.
Rich in nutrients: Green beans are a good source of vitamins and minerals, including vitamin C, vitamin K, folate, and potassium.
High in fiber: Green beans are a good source of dietary fiber, which can promote digestive health and help regulate blood sugar levels. (source)
May lower the risk of chronic diseases: The antioxidants in green beans may help reduce the risk of chronic diseases such as heart disease, diabetes, and some cancers.
Supports bone health: Green beans contain nutrients that support bone health, including calcium, magnesium, and vitamin K.
May aid weight loss: Green beans are low in calories and high in fiber, which can help you feel full and support weight loss efforts.
Overall, incorporating green beans into your diet can provide a range of health benefits and support overall wellness.
Green Beans Low-Carb Recipes
Green Beans Keto Recipes
Looking for green beans keto-friendly recipes? Check out these delicious and easy-to-make ideas for incorporating this low-carb vegetable into your ketogenic diet.
Last but not least, if you don't mind including potatoes in your diet once in a while, you can try out our vegan green beans potatoes, and sausage casserole. You will love it!
You may also like Best Chinese Tofu Recipes »
In conclusion, green beans are a versatile and nutritious vegetable that can be incorporated into any healthy low-carb or keto diet.
With the recipes provided in this blog post, you can enjoy delicious and satisfying meals that are both easy to make and packed with flavor.
Whether you prefer your green beans roasted, sautéed, or mixed into a salad, there is a recipe here for everyone.
So, next time you're looking for a healthy low-carb or keto side dish, give one of these green bean recipes a try!