Green vegetables are essential to a healthy diet, providing numerous benefits and a wide array of nutrients. Whether you're a fan of leafy greens or prefer dark leafy vegetables, there are plenty of options to choose from. This guide will delve into the World of Green Veggies, exploring different types, their nutritional value, and their proven health benefits.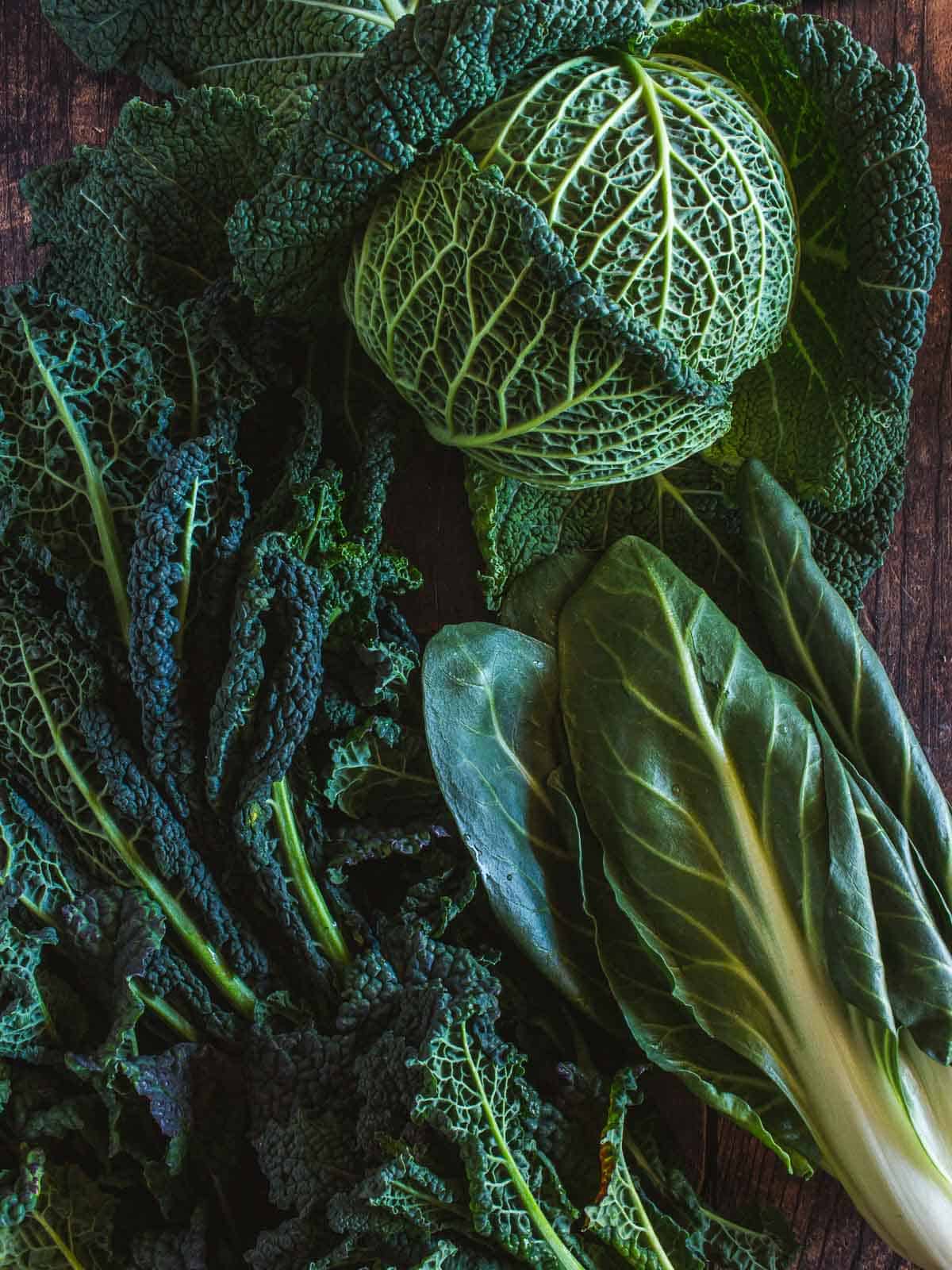 Jump to:
✅ Health Benefits of green vegetables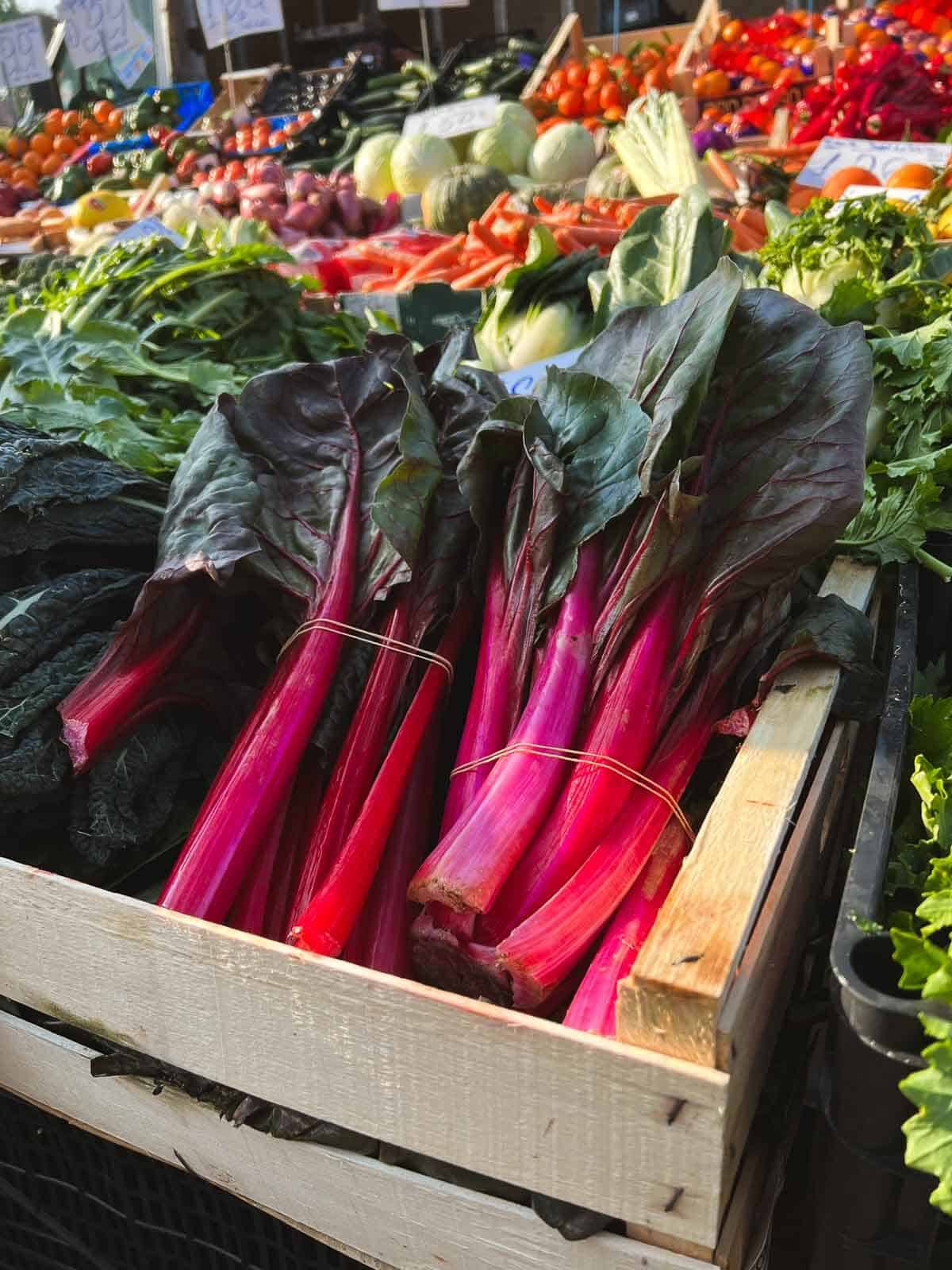 Green veggies offer numerous health benefits due to their rich nutrient content. Here are some key benefits associated with consuming green vegetables:
Nutrient-Dense: Green vegetables are packed with essential vitamins, minerals, and antioxidants that support overall health and well-being. They are excellent sources of vitamins A, C, K, and E, as well as folate, potassium, calcium, and iron. (source)
Antioxidant Powerhouses: Many green vegetables are rich in antioxidants, which help protect the body from free radicals and oxidative stress. Antioxidants play a crucial role in reducing the risk of chronic diseases, including heart disease, certain cancers, and age-related macular degeneration.
Supports Heart Health: Green vegetables, particularly leafy greens, benefits heart health. They are low in calories and high in fiber, which can help maintain healthy cholesterol levels and support cardiovascular function. The presence of potassium in green veggies may also help regulate high blood pressure.
Digestive Health: The high fiber content in green vegetables promotes healthy digestion and prevents constipation. Fiber adds bulk to the diet, aids in bowel movements, and supports the growth of beneficial gut bacteria. Leafy greens like spinach and kale are particularly good sources of fiber.
Weight Management: Green vegetables are low in calories and high in fiber, making them a great choice for weight management. The high fiber content helps increase satiety and reduce overall calorie intake. Additionally, their water content contributes to a feeling of fullness.
Vitamin and Bone Health: Dark leafy greens, such as kale, spinach, and collard greens, are rich in calcium and vitamin K, both of which are essential for maintaining strong and healthy bones. Adequate calcium intake is crucial for preventing osteoporosis and promoting bone density.
Eye Health: Green vegetables like spinach, kale, and broccoli are excellent sources of lutein and zeaxanthin, two antioxidants known to support eye health. These nutrients may help reduce the risk of age-related macular degeneration and cataracts.
Anti-inflammatory Properties: Many green vegetables contain anti-inflammatory compounds, such as flavonoids and phytochemicals, which help reduce inflammation in the body. Chronic inflammation is linked to various health conditions, including heart disease, diabetes, and certain cancers.
Detoxification: Some green vegetables, such as broccoli and Brussels sprouts, contain compounds that support the body's natural detoxification processes. These vegetables are rich in sulfur-containing compounds that assist in detoxifying harmful substances and supporting liver health.
Hydration: Many green vegetables have high water content, which contributes to hydration and helps maintain proper bodily functions. Staying hydrated is essential for optimal health and supports various bodily processes, including digestion, circulation, and temperature regulation.
Aid blood sugar control: Green leafy vegetables can control blood sugar due to their high fiber content and low glycemic index. Fiber slows the absorption of carbohydrates into your bloodstream, preventing spikes in blood sugar after meals. Additionally, these vegetables are rich in magnesium, a nutrient known to help regulate blood sugar levels. Combined, these factors make greens a great choice for maintaining steady blood sugar levels and supporting overall metabolic health.
Incorporating a variety of green vegetables into your diet can provide these benefits and more. Whether eaten raw, steamed, sautéed, or blended into smoothies, green vegetables are a valuable addition to a balanced and nutritious eating plan.
🤔 Understanding Leafy Greens
Leafy greens refer to a category of vegetables characterized by their tender leaves, vibrant colors, and a variety of shapes and textures. These vegetables are typically consumed for their leaves rather than their stems or roots. They are known for their exceptional nutrient density and are widely recognized as an essential component of a healthy diet.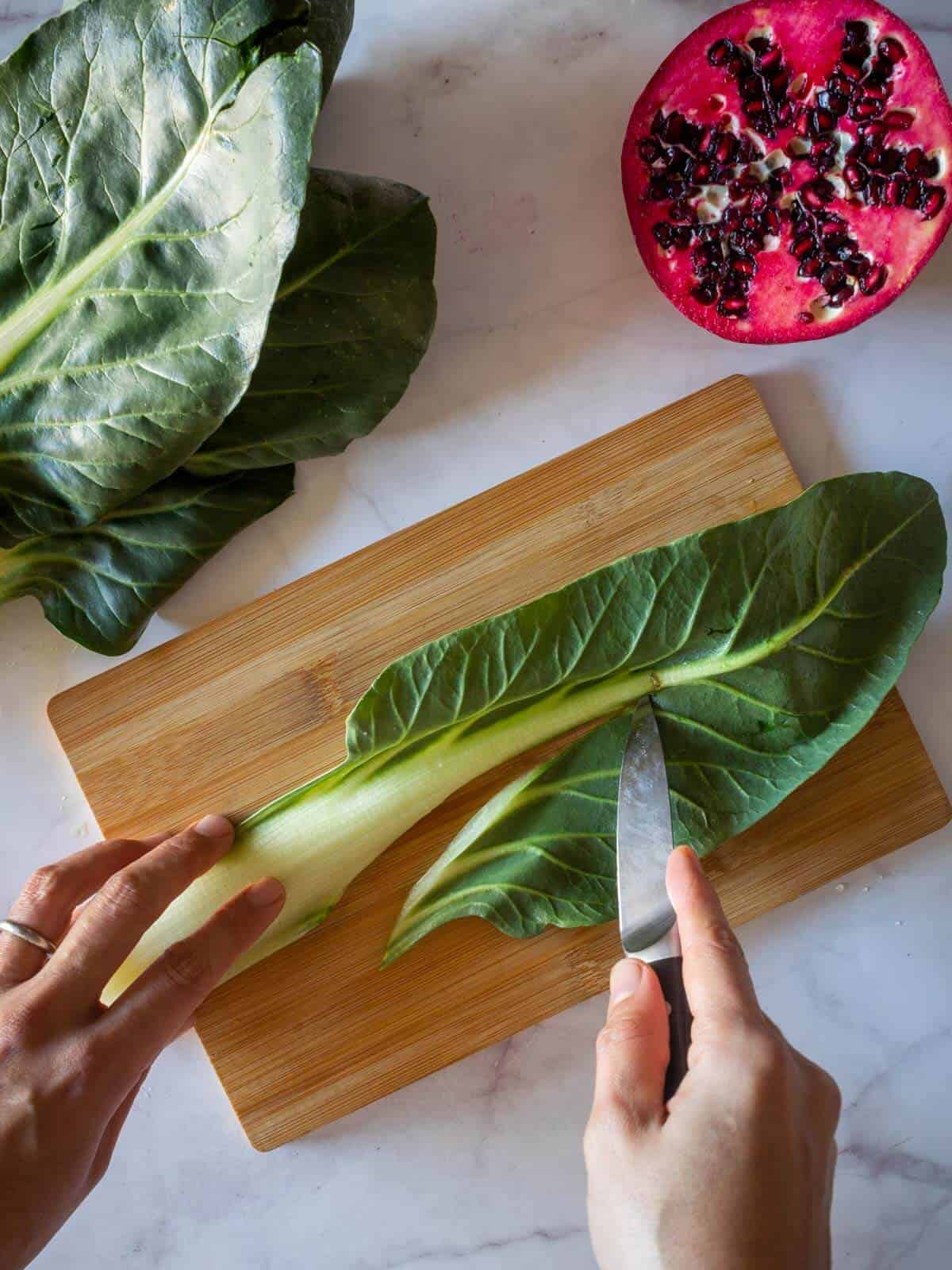 Leaf Structure: they are defined by their leafy nature, with the leaves being the main edible part of the plant. The leaves can vary in size, shape, and texture, ranging from delicate and tender to hearty and robust.
Colors: they come in a spectrum of vibrant colors, including shades of green, red, purple, and even yellow. The pigments responsible for these hues often indicate the presence of specific nutrients and antioxidants.
Nutrient Density: they are among the most nutrient-dense foods available. They are typically low in calories and carbohydrates while being rich in vitamins, minerals, and dietary fiber. Leafy greens are excellent sources of vitamins A, C, K, folate, and minerals like iron and calcium.
Antioxidant Power: Many are packed with antioxidants, compounds that help protect the body from cellular damage caused by free radicals. Antioxidants are vital in reducing inflammation, supporting the immune system, and combating oxidative stress.
Fiber Content: they are a great source of dietary fiber, both soluble and insoluble. Fiber aids digestion promotes bowel regularity, and contributes to feelings of satiety, making it beneficial for weight management.
Versatility: they are incredibly versatile and can be enjoyed in various ways. They can be consumed raw in salads, added to smoothies, sautéed, steamed, or included in soups, stews, and stir-fries. Their diverse flavors and textures make them adaptable to a wide range of culinary creations.
Seasonal Availability: they are often associated with specific seasons, such as spinach and Swiss chard being more prevalent in the cooler months and lettuce varieties thriving during the spring and summer. However, many of them are available year-round due to modern agricultural practices and greenhouse cultivation.
Culinary Uses: they offer endless culinary possibilities. They can serve as a base for salads, providing freshness and crispness, or be cooked down to add a nutritious component to various dishes. They can be used as wraps, added to sandwiches, or incorporated into omelets and frittatas.
🥬 Popular leafy greens and their features
Green vegetables are a vital component of a healthy diet, providing a wide range of essential nutrients, vitamins, and minerals. Let's explore some of the most popular types of green vegetables and their unique characteristics:
Spinach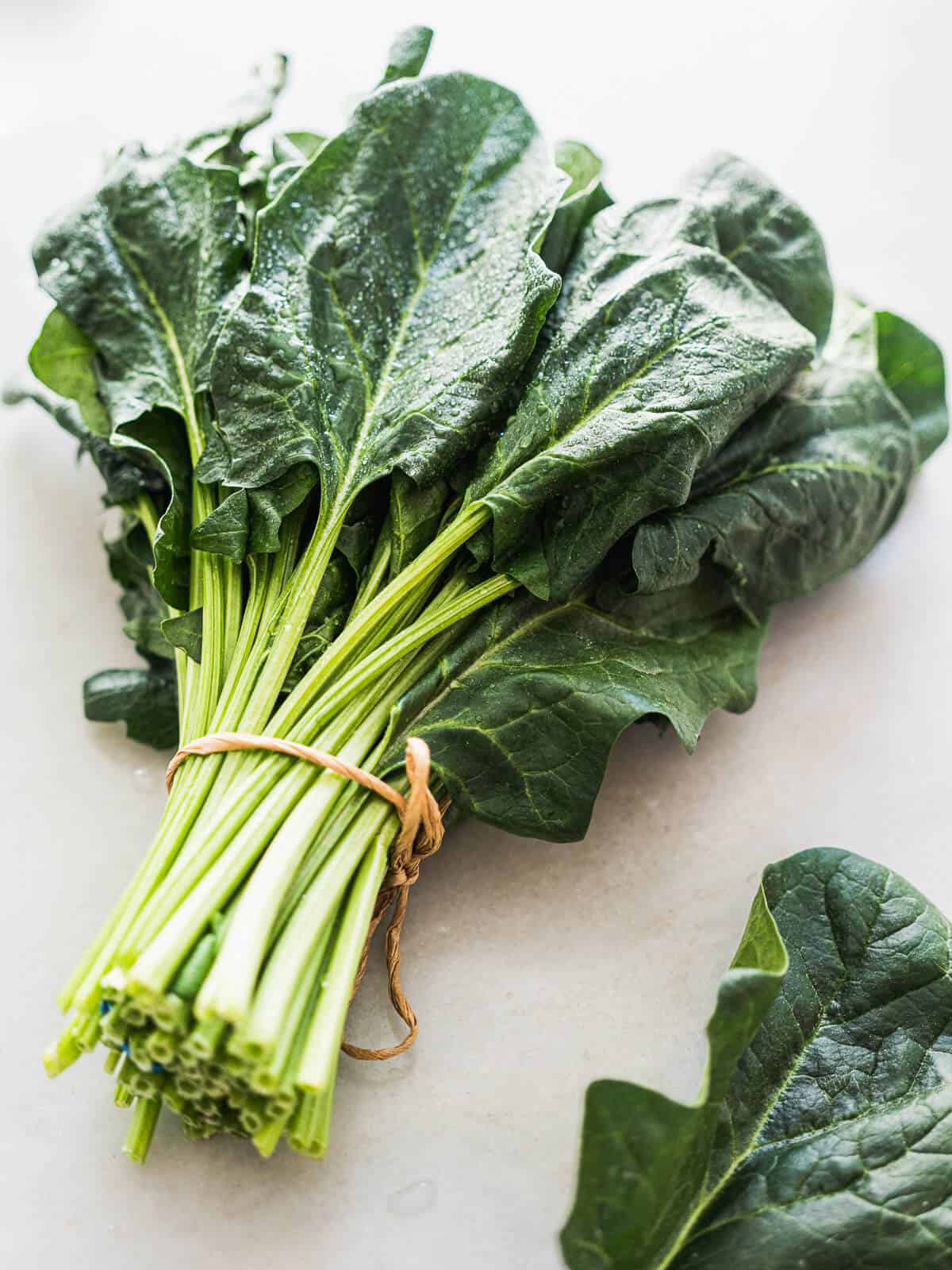 Spinach is a versatile leafy green that is rich in iron, calcium, vitamins A, C, and K, as well as folate. It has a mild flavor and can be enjoyed raw in salads or blended into smoothies. Cooked spinach is delicious sautéed as a side dish.
Kale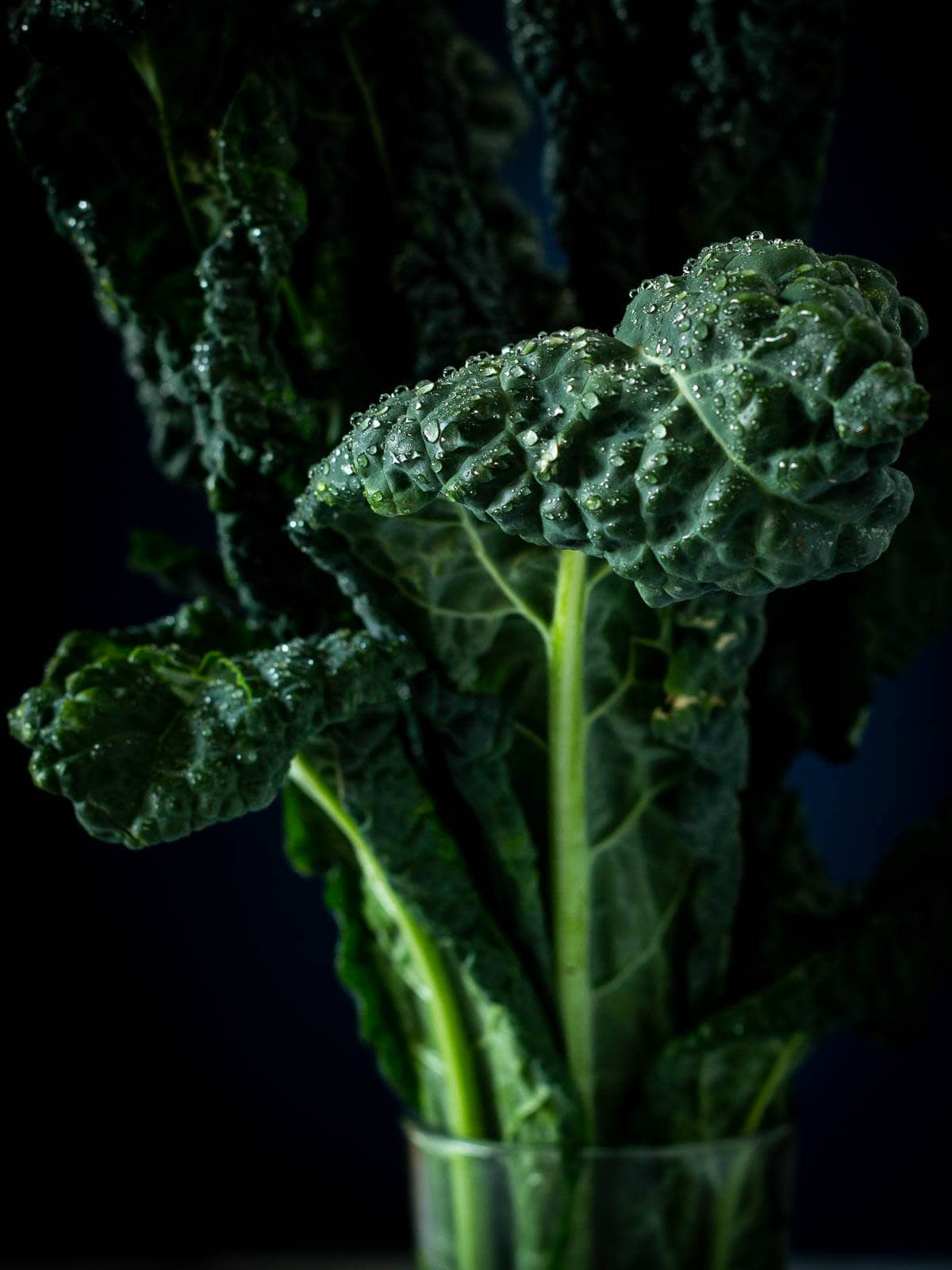 Kale has gained immense popularity in recent years due to its exceptional nutritional profile. Packed with vitamins A, C, and K, as well as fiber, iron, and antioxidants, kale is considered a superfood. Its slightly bitter taste pairs well in salads, stir-fries, or even as crispy kale chips.
Swiss Chard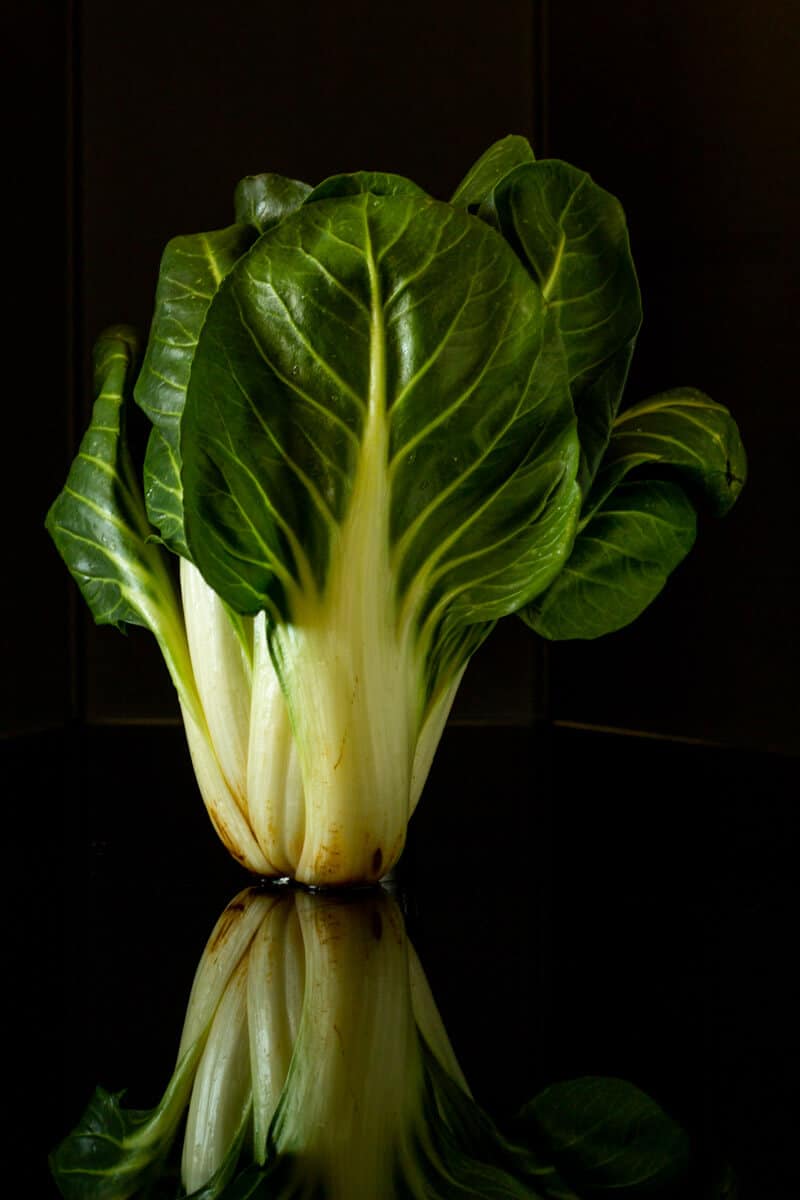 With its vibrant colored stems and dark green leaves, Swiss chard adds both visual appeal and nutritional value to meals. It contains an array of vitamins and minerals, including vitamins A, C, and K, as well as magnesium and potassium. Swiss chard can be enjoyed sautéed, steamed, or added to stews or a delicious Tuscan soup.
Collard Greens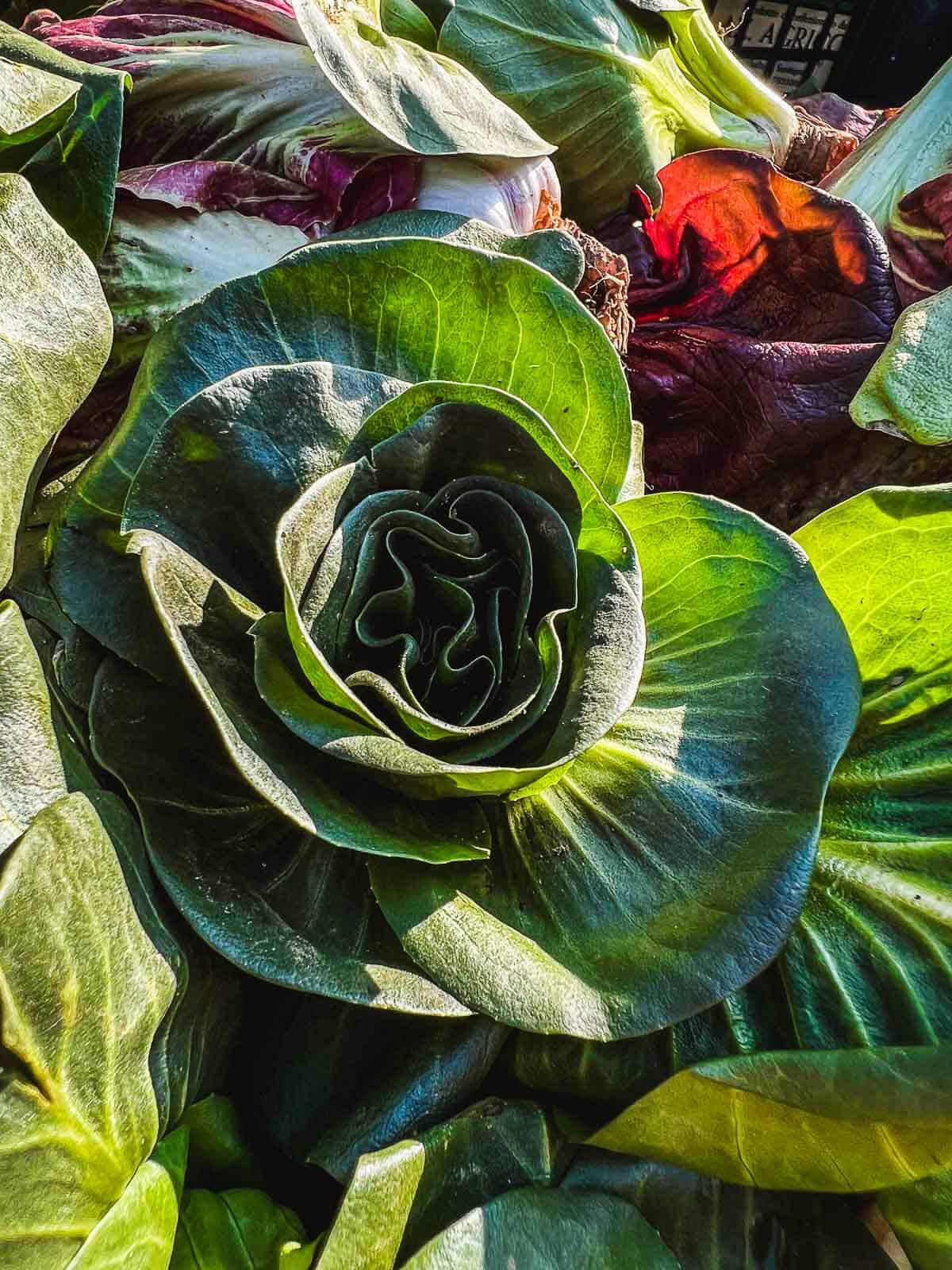 Collard greens are a staple in Southern cooking and are known for their hearty texture and earthy flavor. These greens are an excellent source of calcium, vitamins A, C, and K, as well as fiber.
Collard greens are often simmered or braised until tender, making them a delicious and nutritious addition to any meal. You can also add them to a fabulous detox smoothie.
Broccoli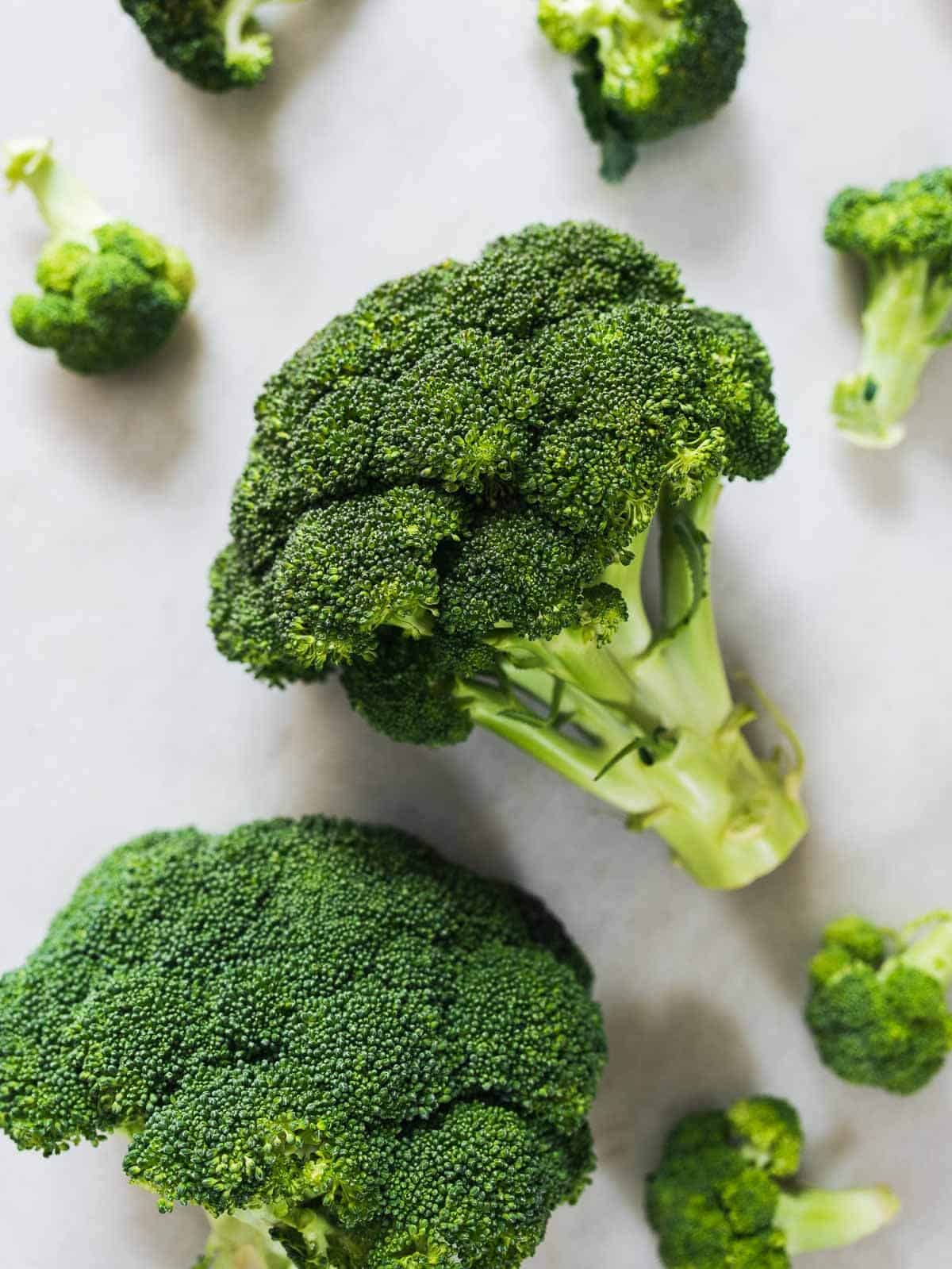 Broccoli belongs to the cruciferous vegetable family and is highly regarded for its numerous benefits. It is packed with Vitamin C, A, and K, as well as fiber, folate, and antioxidants. Broccoli can be enjoyed steamed, roasted, or added to a red curry.
Brussels Sprouts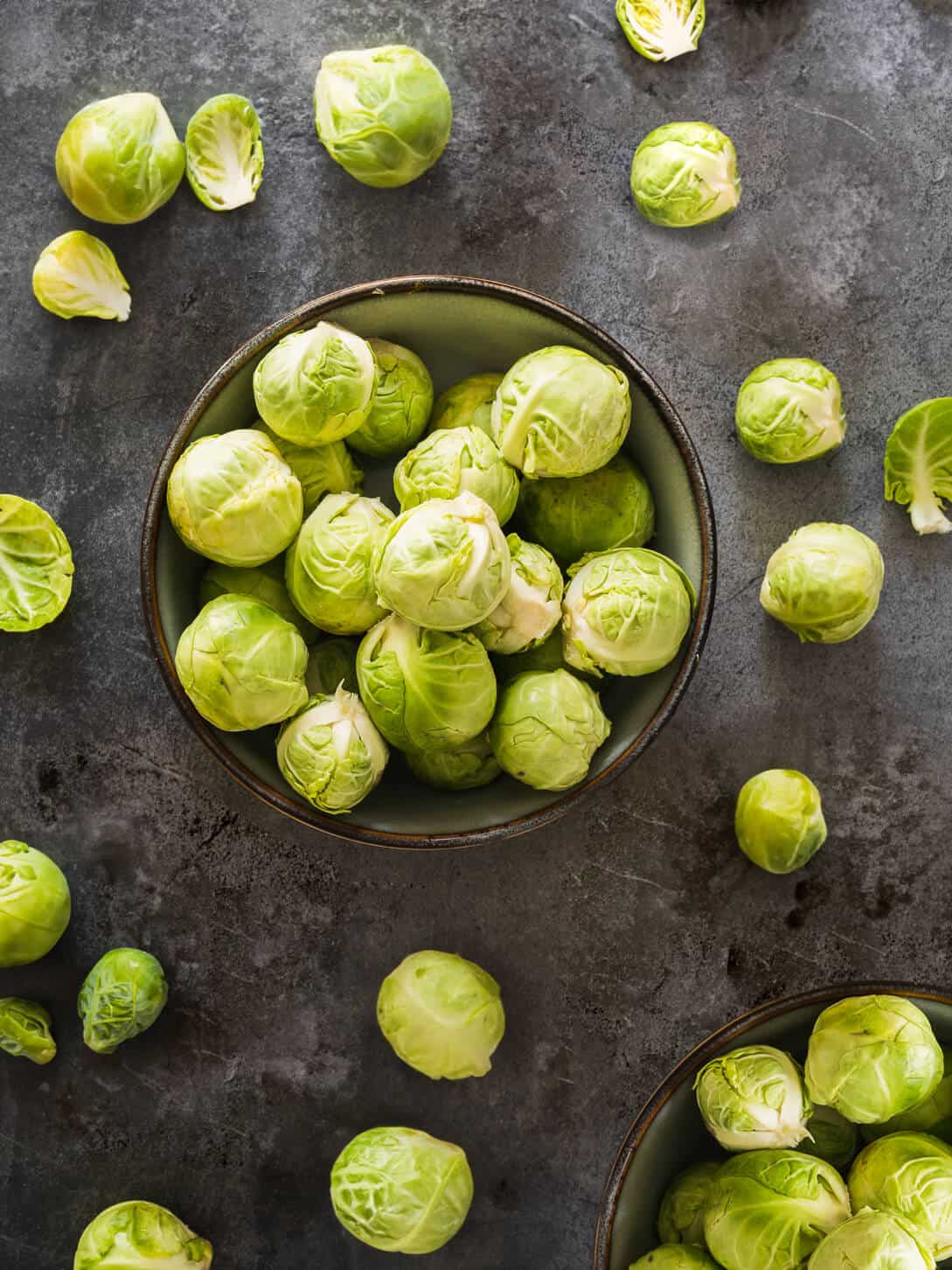 Brussels sprouts are small, cabbage-like vegetables that offer an abundance of nutrients. They are an excellent source of vitamins C and K, as well as fiber and antioxidants. Brussels sprouts can be roasted, baked, sautéed, curried, or even enjoyed raw in salads.
Can you eat raw brussel sprouts?
Yes, raw Brussels sprouts can be eaten. While they are often cooked to soften their texture and enhance their flavor, Brussels sprouts can also be enjoyed raw. Raw Brussels sprouts have a crisp, slightly bitter taste and can be used in various dishes.
They can be shaved or thinly sliced and added to salads, slaws, or used as a crunchy addition to wraps or sandwiches. However, some people find the taste of raw Brussels sprouts to be too strong or bitter, so personal preference should be taken into account when deciding how to enjoy them.
Green Beans and Edamame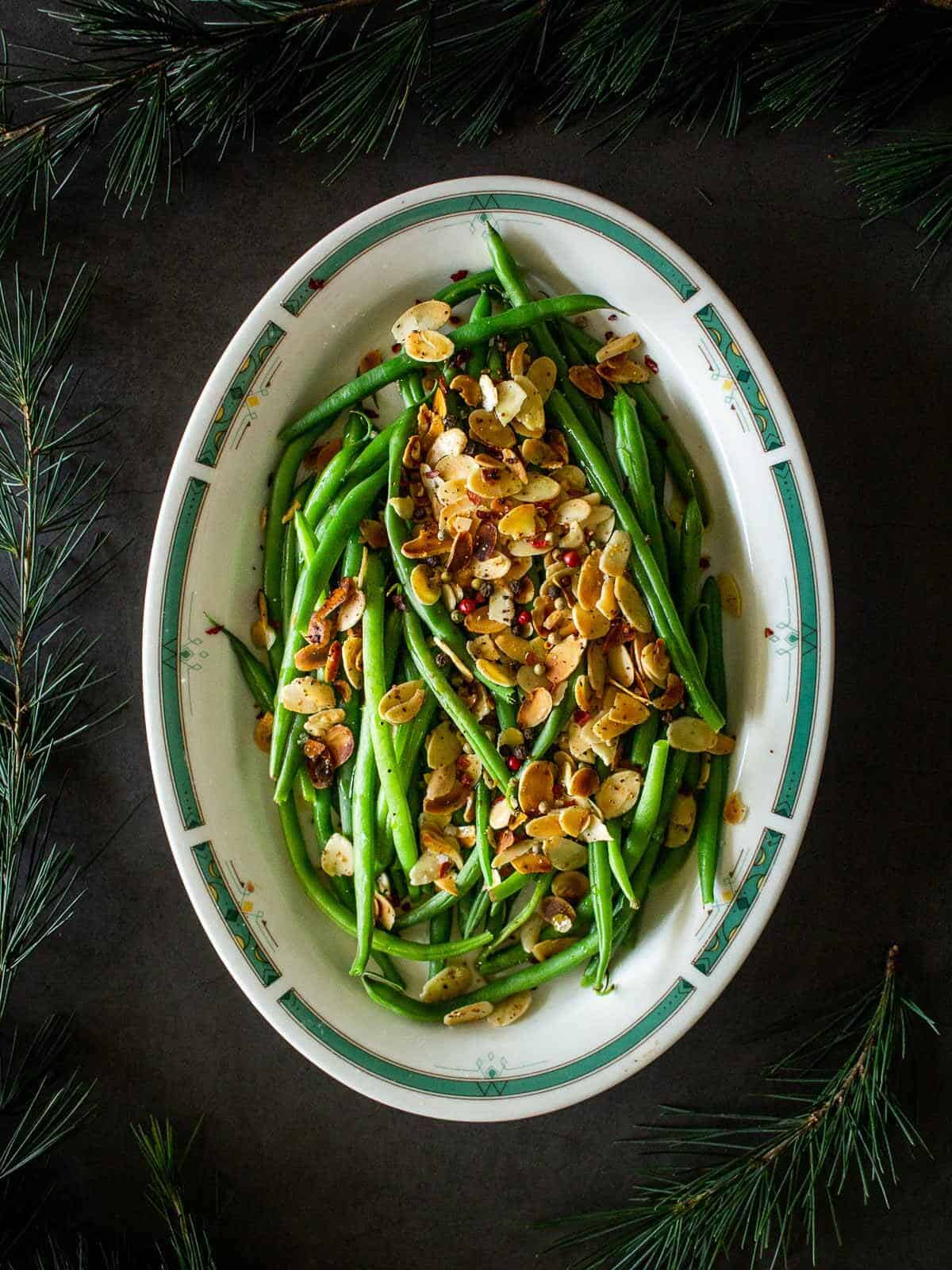 Green beans, also known as string beans or snap beans, are tender and flavorful. They are a good source of vitamins A, C, and K, as well as fiber. Green beans can be steamed, stir-fried, or included in casseroles and salads.
Check out our edamame recipes: quinoa edamame salad, spicy and garlicky edamame, and a vegan poke bowl.
Check out our recipe round-up with the best low-carb green bean recipes.
Asparagus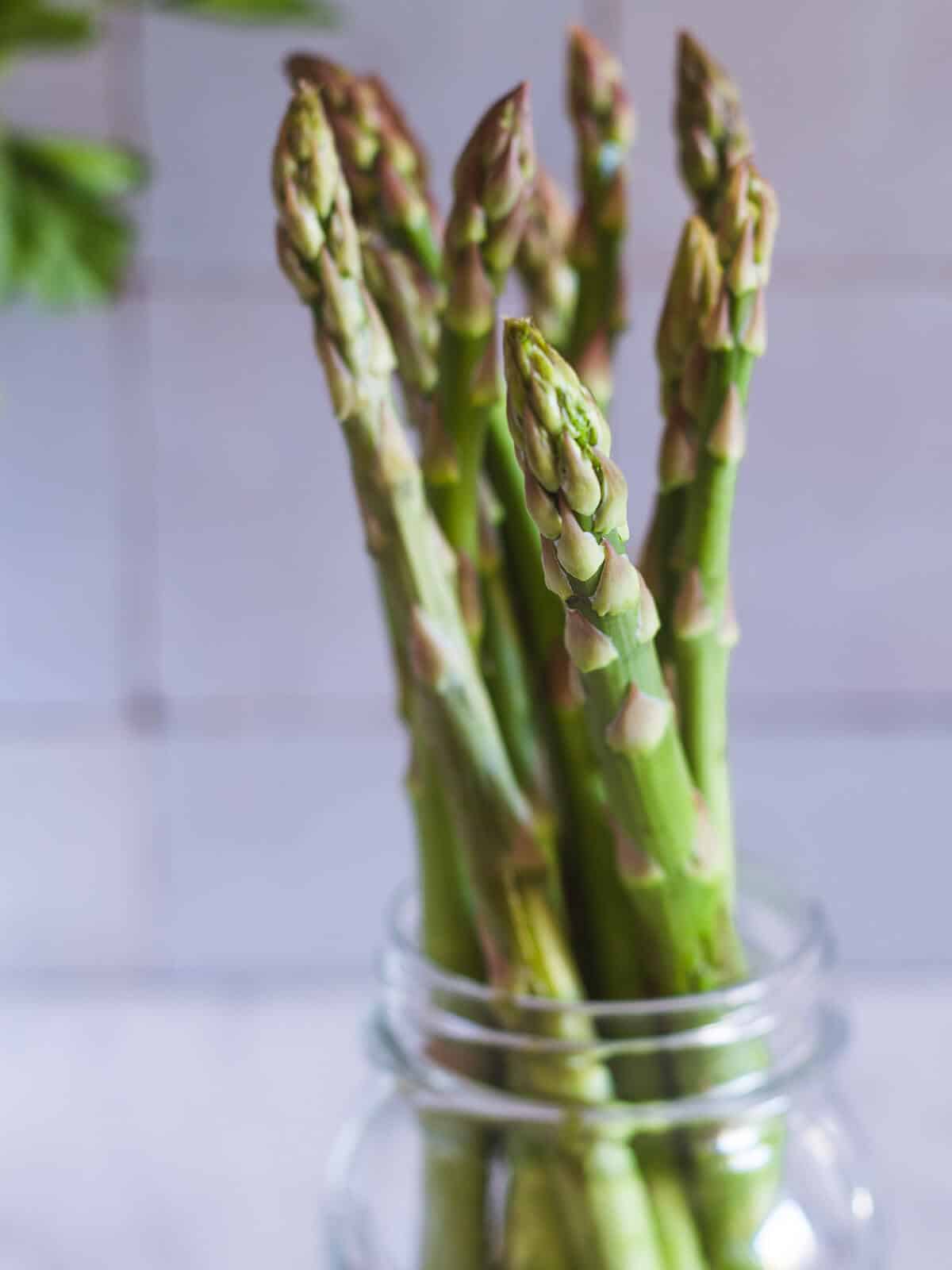 Asparagus is a springtime vegetable that is known for its delicate flavor and tender stalks. It is rich in vitamins A, C, E, and K, as well as folate and fiber. Asparagus can be grilled, roasted, steamed, blanched, or added to pasta dishes, and risottos.
Zucchini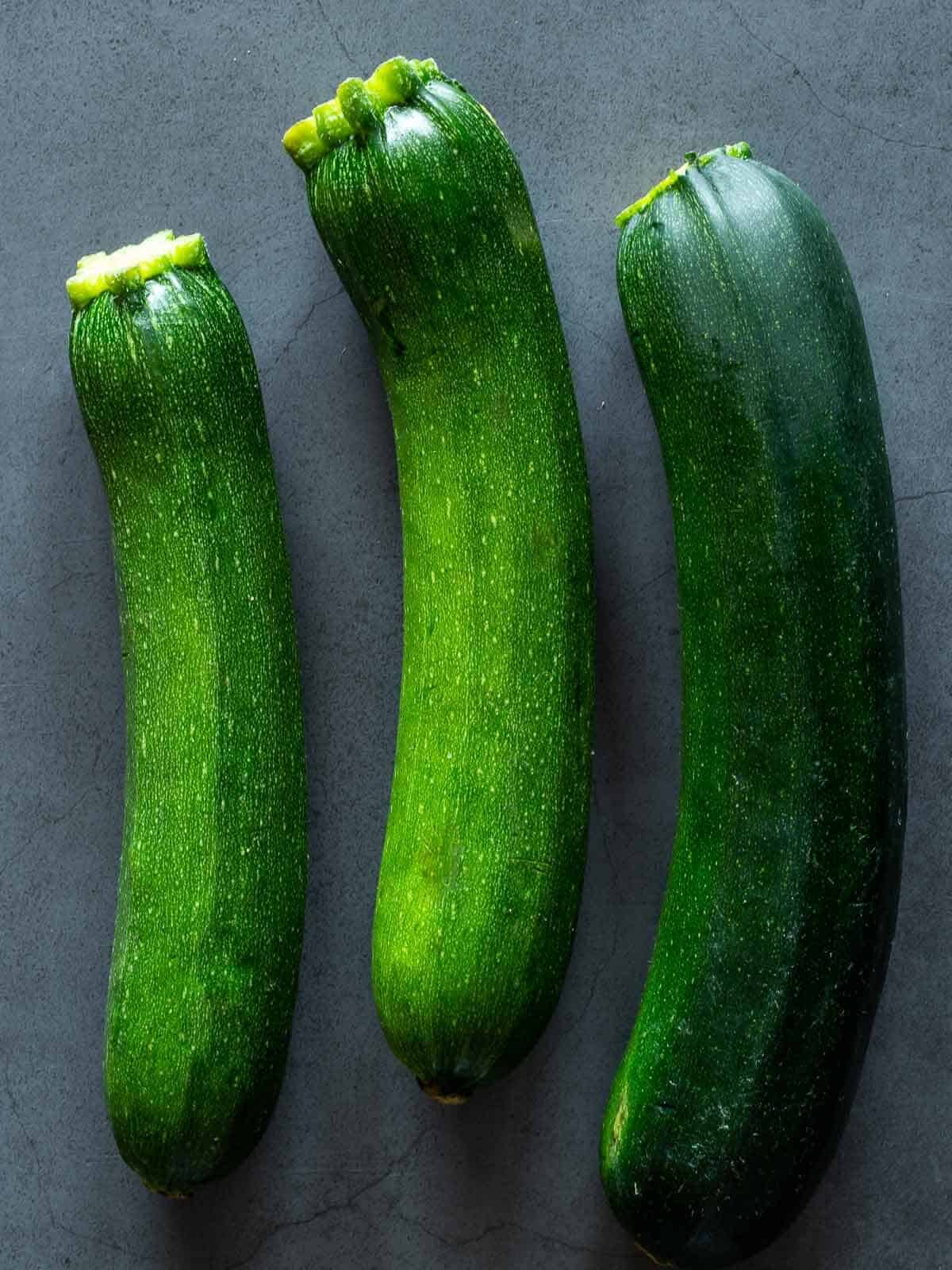 Zucchini is a versatile summer squash that is abundant in vitamins A, C, and K, as well as potassium and fiber. With its mild flavor and tender texture, zucchini can be used in a variety of dishes, including stir-fries, bowls, risottos, soups, stuffed, and as a substitute for pasta in a gluten-free lasagna.
Carrot Greens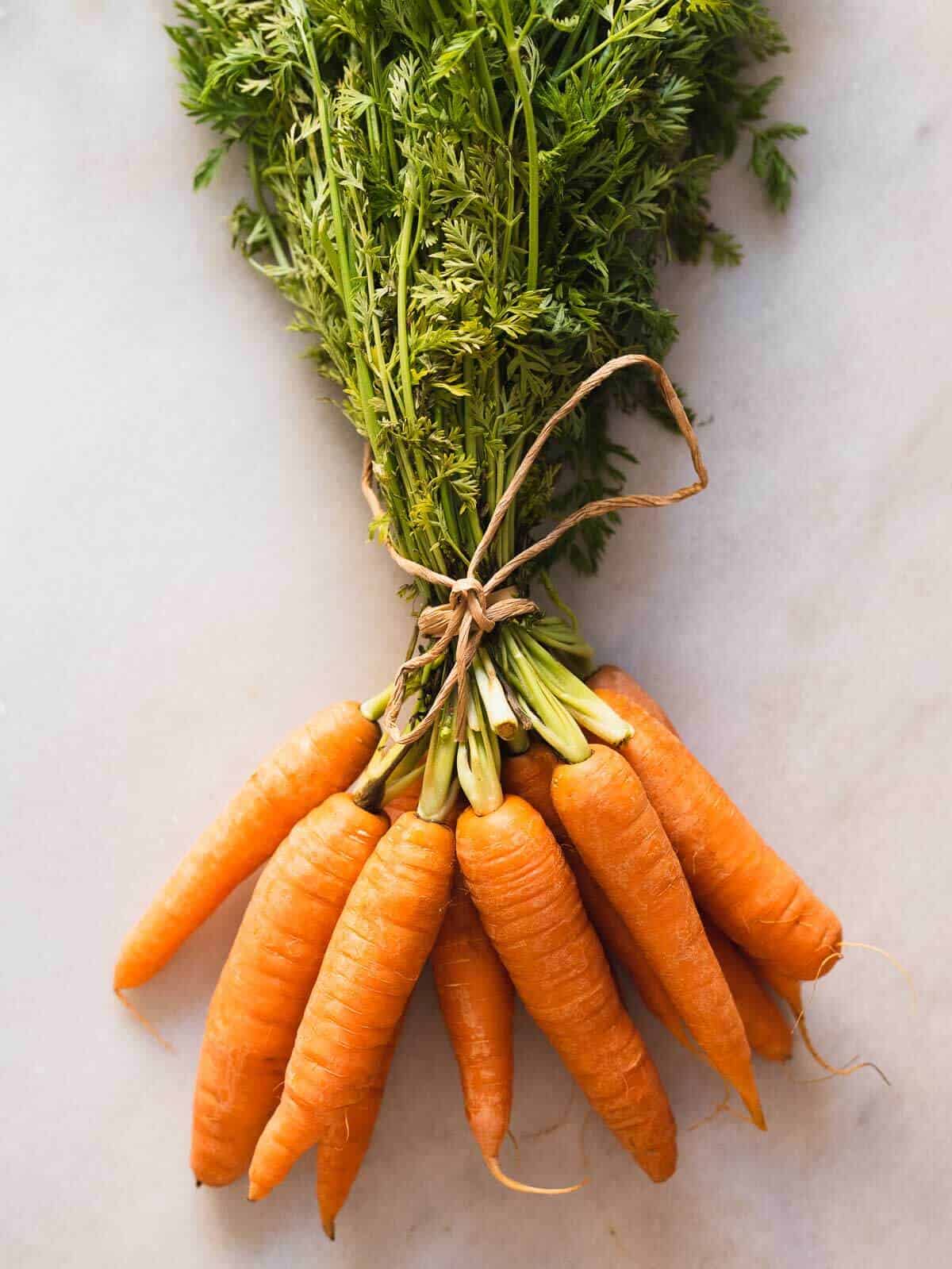 While carrots are typically known for their orange roots, their leafy green tops, called carrot greens, and many vegetable greens, are often overlooked. Carrot greens are edible and can be used in cooking or as a garnish.
You can use chopped greens in your daily routine, getting more creative and including them in salads and preparations.
Since some of them can have a slightly bitter flavor or sometimes even a peppery flavor, cooked greens are the way to go to eat more leafy greens.
They contain high levels of vitamins A, C, and K, as well as minerals such as potassium and calcium. Carrot greens offer a unique flavor profile and can be used in pestos, chimichurri sauce, salads, or as an ingredient in soups and stews.
Cabbage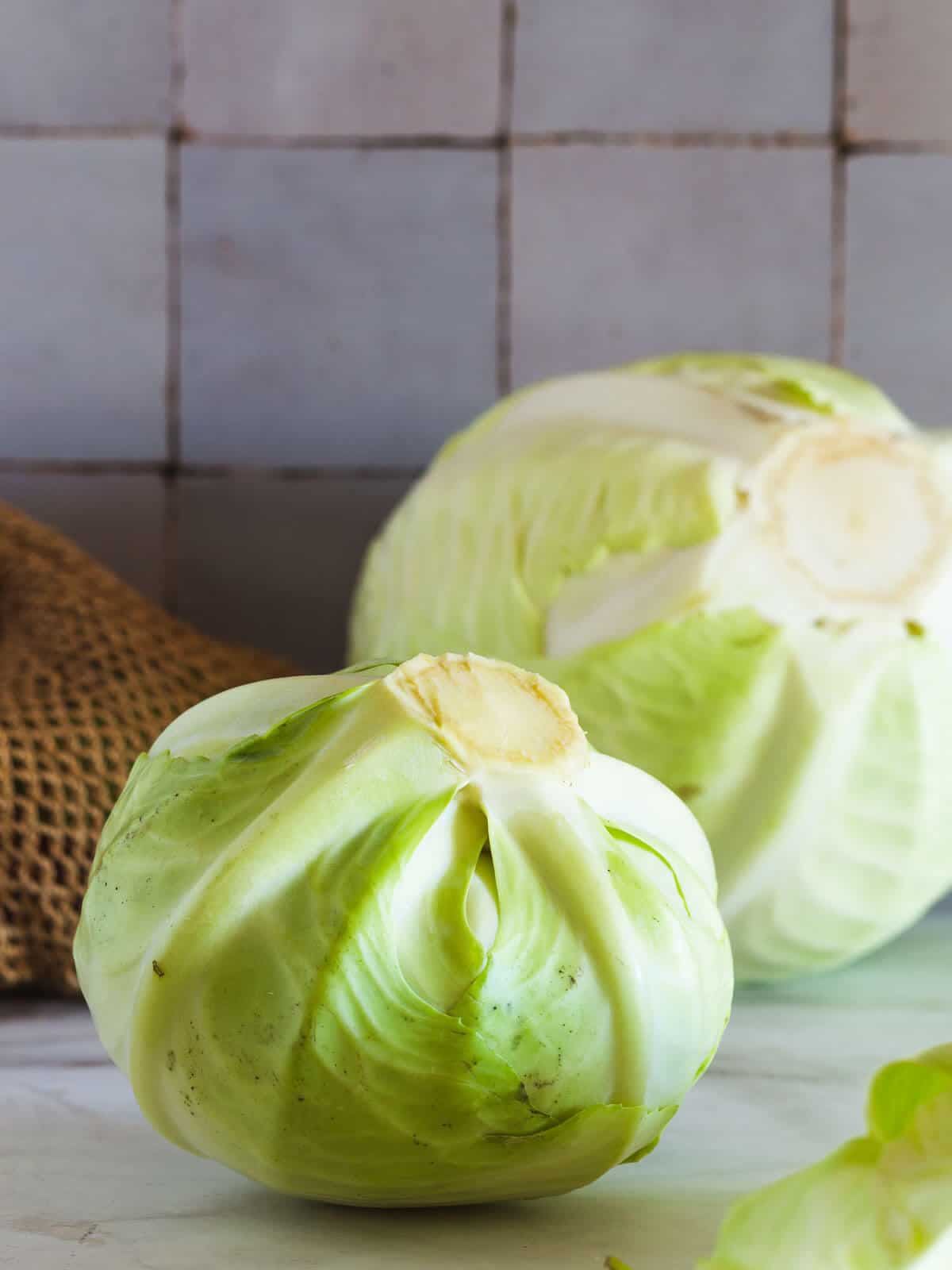 The cabbage family, formally known as Brassicaceae or Cruciferae, is a remarkable group of vegetables renowned for their diverse flavors and potent benefits for our health. These leafy green and cruciferous vegetables are packed with vitamins, minerals, and antioxidants. They also contain compounds called glucosinolates, which have been studied for their potential to reduce inflammation and prevent certain types of cancer.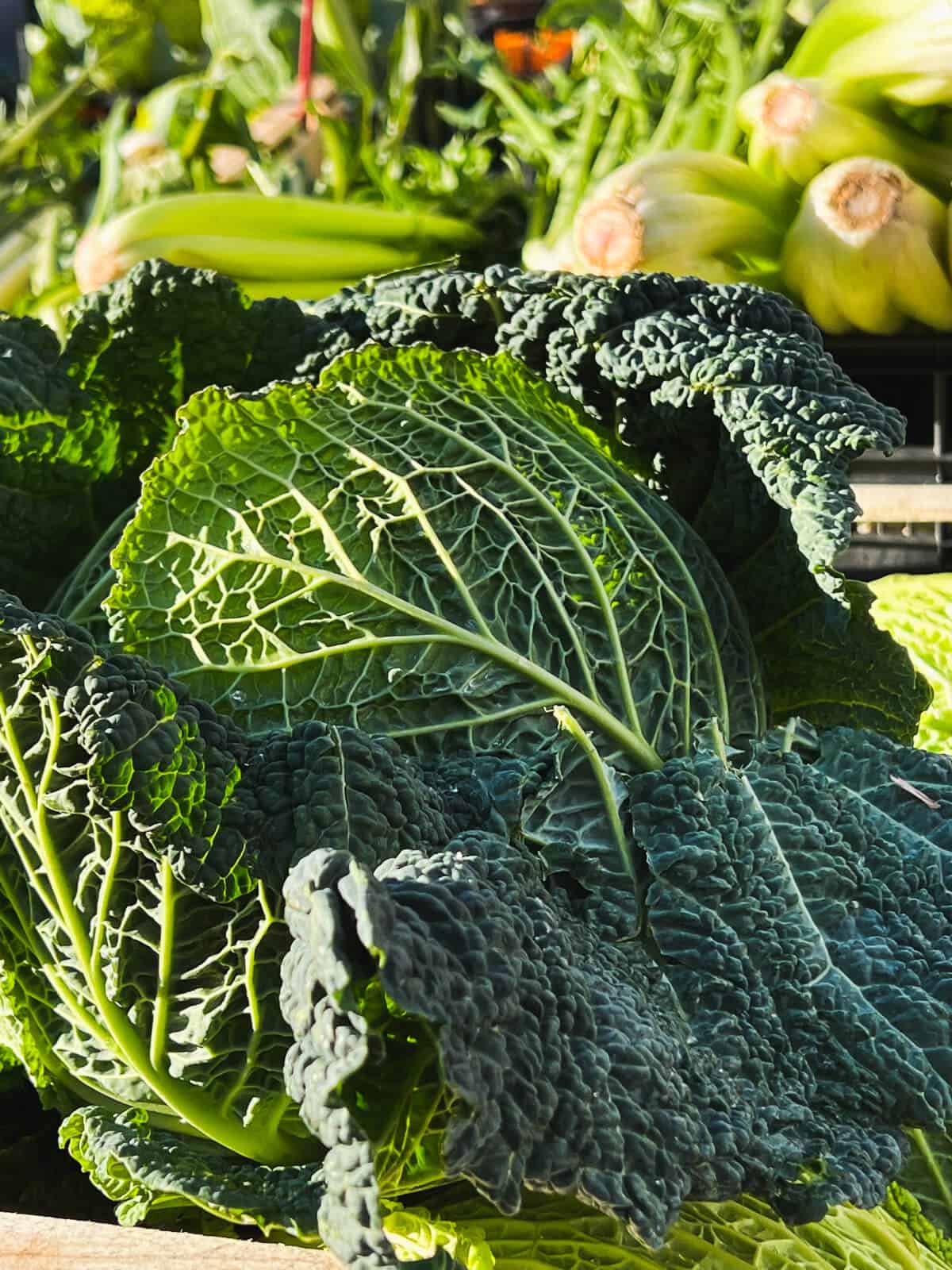 Cabbage comes in various forms, such as green cabbage, Napa cabbage, and savoy cabbage. It is packed with vitamins C and K, as well as fiber. Cabbage can be enjoyed raw in salads, fermented as sauerkraut, juiced, or cooked in stir-fries and soups.
Leafy greens, with their exceptional nutritional profiles and versatility, are a valuable addition to any diet. Including a variety of them in your meals can provide an array of health benefits and contribute to overall well-being.
❓ Tips for selecting and storing leafy greens
Selecting and storing leafy greens properly is essential to maintain their freshness, flavor, and nutritional value. Here are some tips to help you choose and store leafy greens effectively:
Selection
Look for fresh and vibrant leaves: Choose leafy greens with crisp, vibrant, and brightly colored leaves. Avoid wilted, yellowed, or damaged leaves, as they may indicate age or deterioration.
Opt for organic or locally grown options: Whenever possible, choose organic leafy greens to reduce exposure to pesticides. Alternatively, consider purchasing from local farmers' markets or growing your own.
Storage
Remove any damaged leaves: Before storing leafy greens, remove any damaged or yellowed leaves. This helps prevent spoilage and maintains the overall quality of the greens.
Rinse and dry the leaves: Thoroughly rinse the leaves under cool running water to remove dirt and debris. Gently pat them dry with a clean towel or use a salad spinner to remove excess moisture. Dry leaves will prevent wilting and extend their shelf life.
Check our cooking method tips for preserving the nutrients of vegetables.
Refrigeration
Store in the refrigerator crisper drawer: Place the cleaned and dried leafy greens in a breathable plastic bag or an airtight container lined with paper towels. This helps absorb excess moisture and maintains the crispness of the leaves.
Separate different types of greens: Some leafy greens release ethylene gas, which can accelerate the wilting of other greens. To prevent this, store different types of leafy greens separately or use individual bags/containers for each variety.
Optimal temperature and humidity: Leafy greens thrive in a cool and humid environment. Set your refrigerator's temperature to around 40°F (4°C) and maintain humidity by partially closing the crisper drawer vent or placing a damp paper towel in the bag or container.
Usage
Consume within a few days: Leafy greens are best enjoyed when fresh. Aim to use them within a few days of purchase for optimal flavor and nutritional value. The longer they are stored, the more they lose their freshness and nutrients.
Use wilted leaves in cooked dishes: If you notice some wilting or less crispness in the leaves, you can still use them in cooked dishes such as soups, stir-fries, or sautés. Heat can revive and enhance the flavor of slightly wilted greens.
🥣 Incorporating Green Vegetables into Your Diet
Green vegetables are not only nutritious but also versatile, making them easy to incorporate into your daily meals. Here are some practical tips for eating leafy greens and including them more easily in your diet:
Add greens to salads: Toss a handful of salad greens like raw spinach, arugula, or mixed greens into your salads to add vibrant color, texture, and a nutritional boost. Experiment with different combinations to create delicious and nourishing salads.
Sauté or stir-fry: Lightly sauté or stir-fry greens like kale, Swiss chard, or bok choy with garlic, olive oil, and a pinch of salt. This quick cooking method retains the vibrant color and crispness of the greens while enhancing their flavor.
Sneak them into smoothies: Green vegetable smoothies are an excellent way to incorporate greens into your diet, especially if you're not a fan of their taste. Blend a handful of spinach, kale, or Swiss chard with fruits, yogurt, and a liquid of your choice for a refreshing and nutrient-packed beverage.
Mix them into pasta dishes: Add chopped broccoli, zucchini, or spinach to pasta dishes. The heat from the cooked pasta will slightly wilt the greens, creating a flavorful and nutritious addition to your meal.
Top your pizza: Sprinkle arugula, spinach, or watercress on top of your marinara, homemade pizza, or even delivery pizza just before serving. The pizza's heat will slightly wilt the greens, adding freshness and a pop of color.
Green Vegetable Smoothies and Their Role in a Nutritious Diet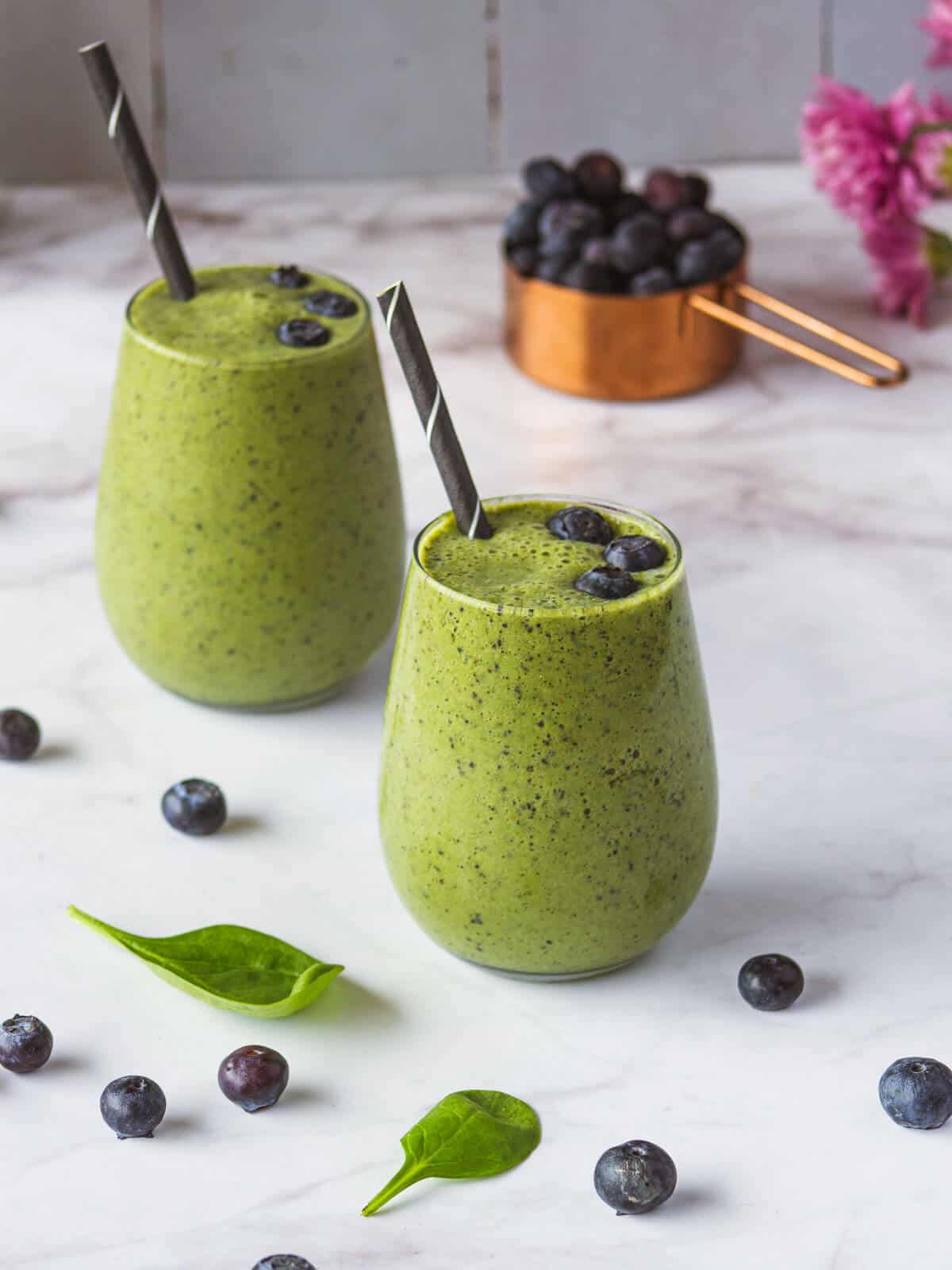 Leafy green vegetables smoothies offer a convenient and delicious way to boost your nutrient intake. They provide a concentrated source of vitamins, minerals, fiber, and antioxidants. Here's why green vegetable smoothies are beneficial for a nutritious diet:
Nutrient-packed: Green vegetables like spinach, kale, and Swiss chard are rich in essential vitamins and minerals, including vitamins A, C, K, and folate. Blending them into smoothies allows you to consume a concentrated dose of these nutrients in a convenient and easily digestible form.
Increased fiber intake: Adding green vegetables to your smoothies boosts the fiber content, promoting healthy digestion and providing a feeling of fullness. Fiber also helps regulate blood sugar levels and supports heart health.
Hydration and detoxification: Green vegetable smoothies often incorporate hydrating ingredients like cucumber, celery, or coconut water. Hydration is essential for overall well-being, and these ingredients help maintain proper fluid balance in the body. Additionally, the high water content aids in detoxification and cleansing.
Masking the taste: If you're not a fan of the taste of certain green vegetables, blending them into a smoothie with fruits, nut milk, or yogurt can help mask their flavor while still benefiting from their nutritional value.
Delicious Recipes Featuring Green Vegetables as the Star Ingredient
Dark Green leafy vegetables can take center stage in a variety of delicious recipes. Here are some ideas to inspire your culinary creations:
🧾 List of Green Vegetables
Ready to eat your greens? Our Green Vegetables List is here to guide you through the amazing world of leafy greens, crunchy pods, and fresh herbs. Packed with vitamins, minerals, and fiber, these vegetables are the unsung heroes of any healthy diet.
Spinach
Kale
Rocket (another name for Arugula)
Swiss Chard
Romaine Lettuce
Lettuce
Iceberg lettuce
Collard Greens
Cabbage (green)
Savoy cabbage
Chinese cabbage
Bok Choy (AKA pak choi)
Endive
Beet Greens
Carrot greens
Mustard Greens
Turnip Greens
Watercress
Broccoli
Chinese Broccoli
Broccoli Rabe
Broccolini
Asparagus
Brussels Sprouts
Zucchini or courgette
Artichoke
Leeks
Celery
Cucumbers
English cucumbers
Chinese cucumbers
Okra
Green Peppers (Bell)
Green Onions/Scallions
Fennel
Green Tomatoes
Jalapeno Peppers
Green Chili Peppers
Avocado (technically a fruit)
Green Beans
Snow Peas
Edamame (young soybeans)
Peas
Dill
Mint
Spearmint
Peppermint
Basil
Rosemary
Cilantro
Purslane
Sorrel
Salsify
Parsley
Moringa Leaves
Drumstick (pods from the moringa tree)
Matcha (a type of powdered green tea leaf)
Kaffir Lime Leaves
Dandelion Greens
Amaranth Leaves
Fenugreek Leaves
Green Olives
Chayote Squash
Snake Gourd
Green Squash
Ridge Gourd
Green Bean Sprouts
Capers
Green Garlic
Lovage
Wasabi
Seaweed (such as Nori, Wakame)
Nopal (Cactus Pads)
This list is not exhaustive, and there are many more green vegetables in different regions around the world.
Conclusion
Green vegetables offer a wide range of benefits and variety. Incorporating leafy and dark leafy greens into your diet can enhance your overall health. Remember to prioritize a well-balanced diet that includes green veggies for optimal nutrition. Embrace the vibrant world of green vegetables and enjoy their numerous flavors and health benefits. Cheers to your health and the power of green veggies!
Pin for Later!