Are you looking for some delicious and easy Chinese vegan tofu recipes? Then you've come to the right place! This post will share 25+ of our favorite recipes with you using different tofu styles. From stir-fries to curries, there's something here for everyone. Have a look! I promise you won't be disappointed with this collection of our favorite tofu recipes!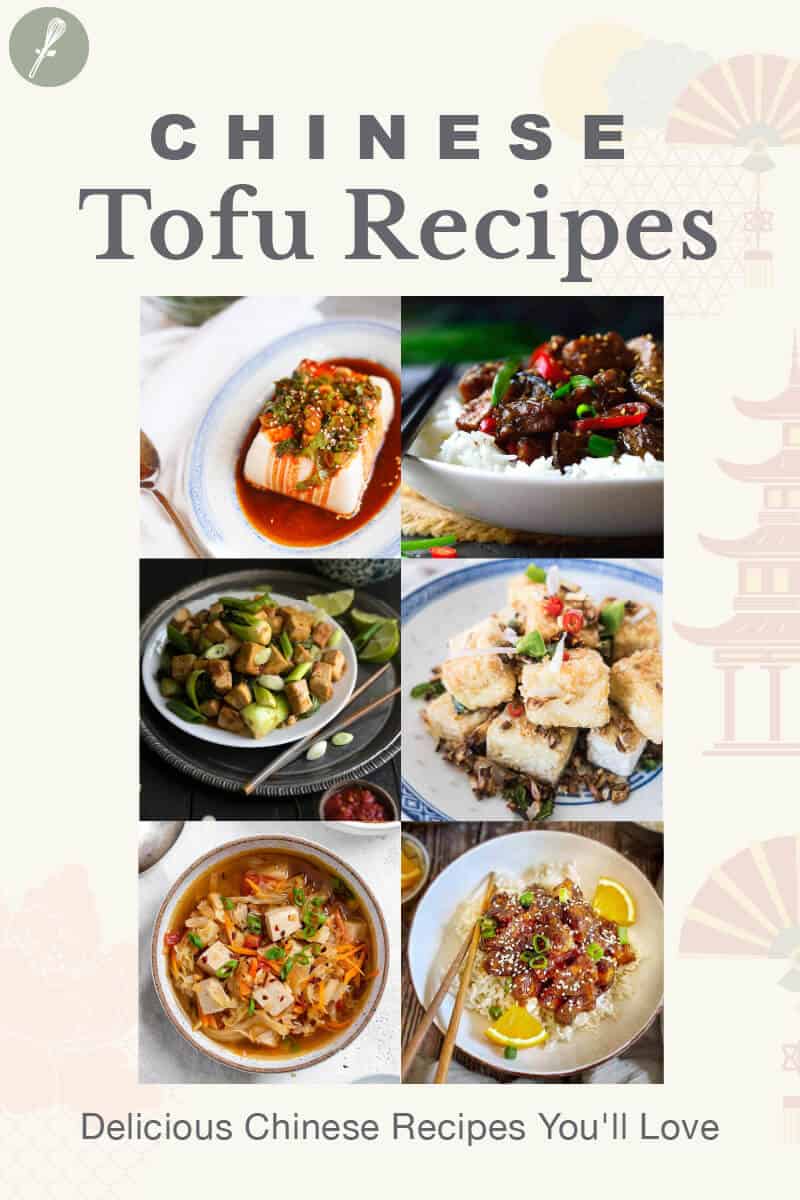 For enthusiasts of Asian culinary arts, our diverse assortment of tofu recipes is sure to pique your curiosity. These recipes underscore the incredible versatility of tofu, a cornerstone ingredient across many Asian diets, showcasing it in everything from delicate silken tofu soups to hearty firm tofu stir-fries.
Chinese cuisine, mirroring other Asian tofu recipes, meticulously focuses on creating a harmonious interplay of flavors and textures, thus transforming each dish into a nuanced gastronomic masterpiece.
From the beloved Mapo Tofu to the timeless Braised Tofu, our carefully selected recipes are designed to deliver the genuine taste of China right to your home kitchen. Prepare to embark on an exciting culinary journey with Chinese tofu!
Jump to:
🍜 Tofu Chinese soup recipes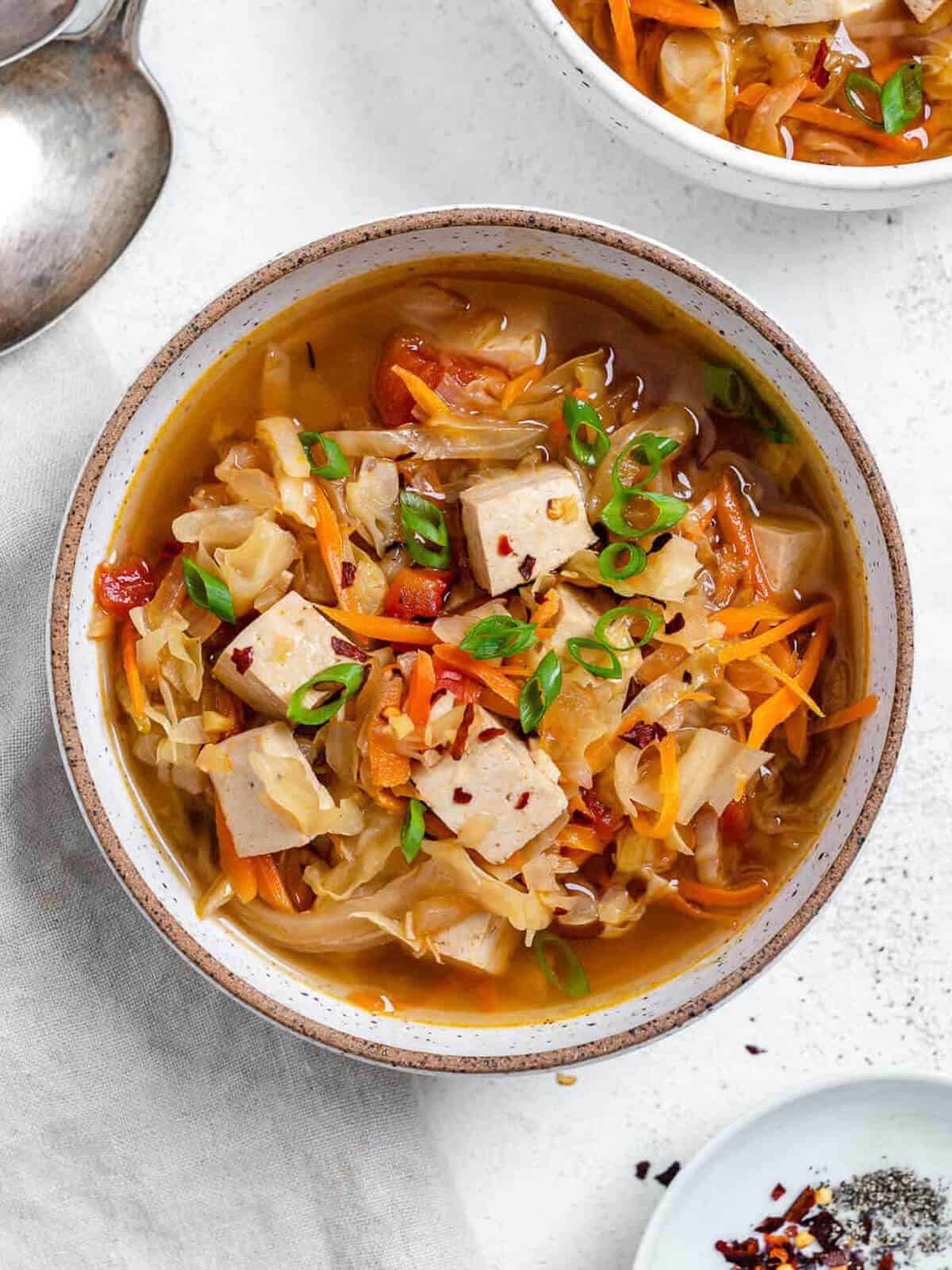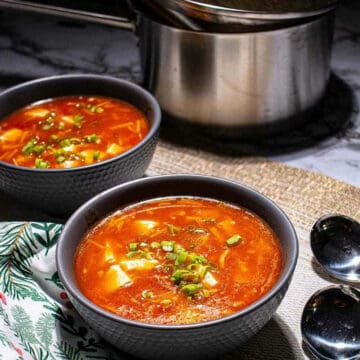 Tomato, Enoki, Mushroom and Tofu Soup
This soup is perfect for a cold winter day. It's warming, comforting, and filling. The best part is that it only takes about 25 minutes to make. You can enjoy it as-is or top it with some sliced green onions. You can be sure to hit the spot!
Make this Recipe
🍽 Firm and Extra-Firm tofu recipes
Discover a world of flavor with our collection of the Chinese firm and extra-firm tofu recipes. Whether you're a tofu lover or just looking for new ways to incorporate this healthy protein into your diet, our recipes have covered you.
From crispy stir-fries to hearty stews, we've curated a selection of easy-to-follow recipes that will satisfy and nourish you. So grab your apron and get ready to whip up some delicious Chinese tofu dishes today!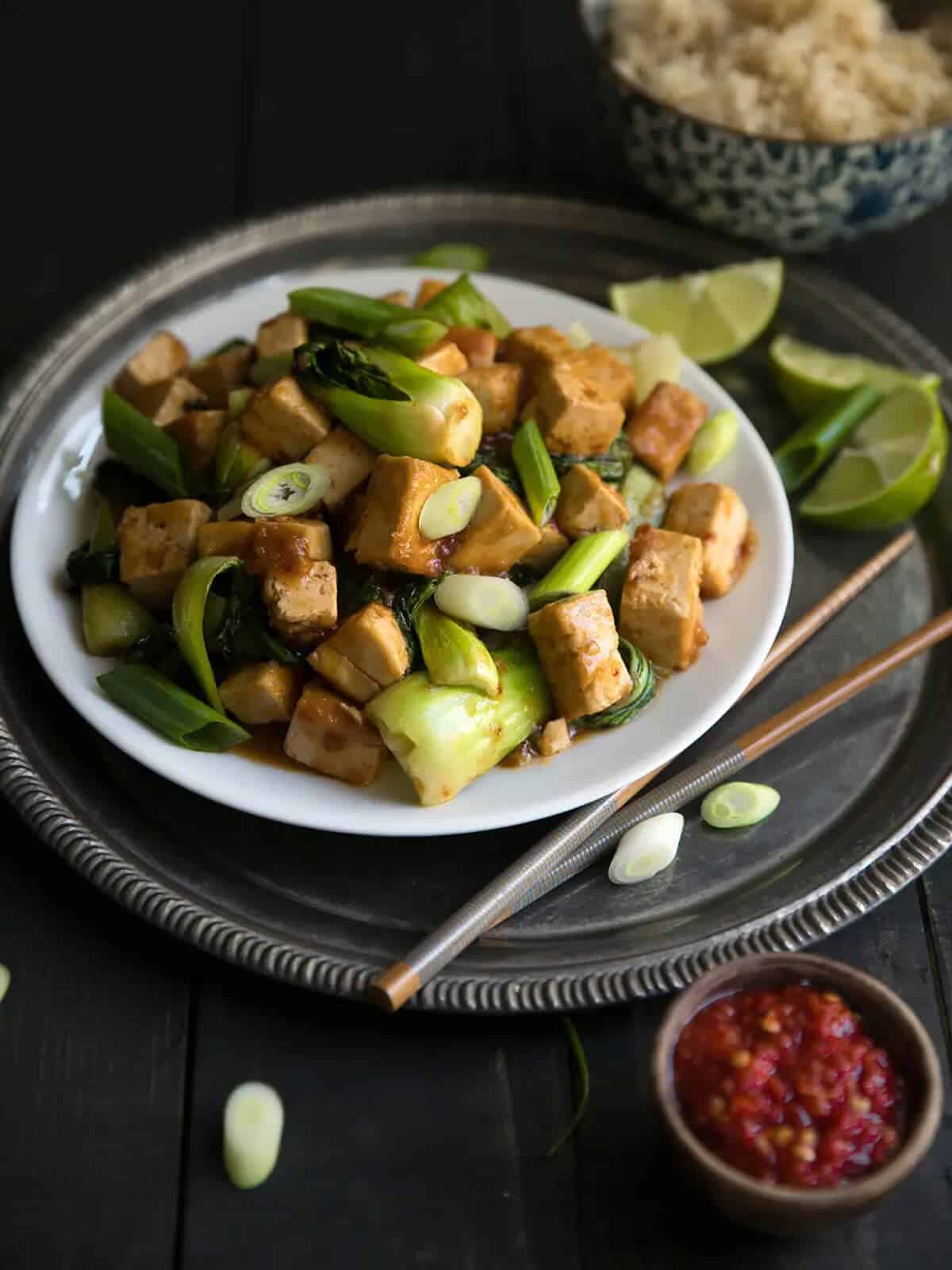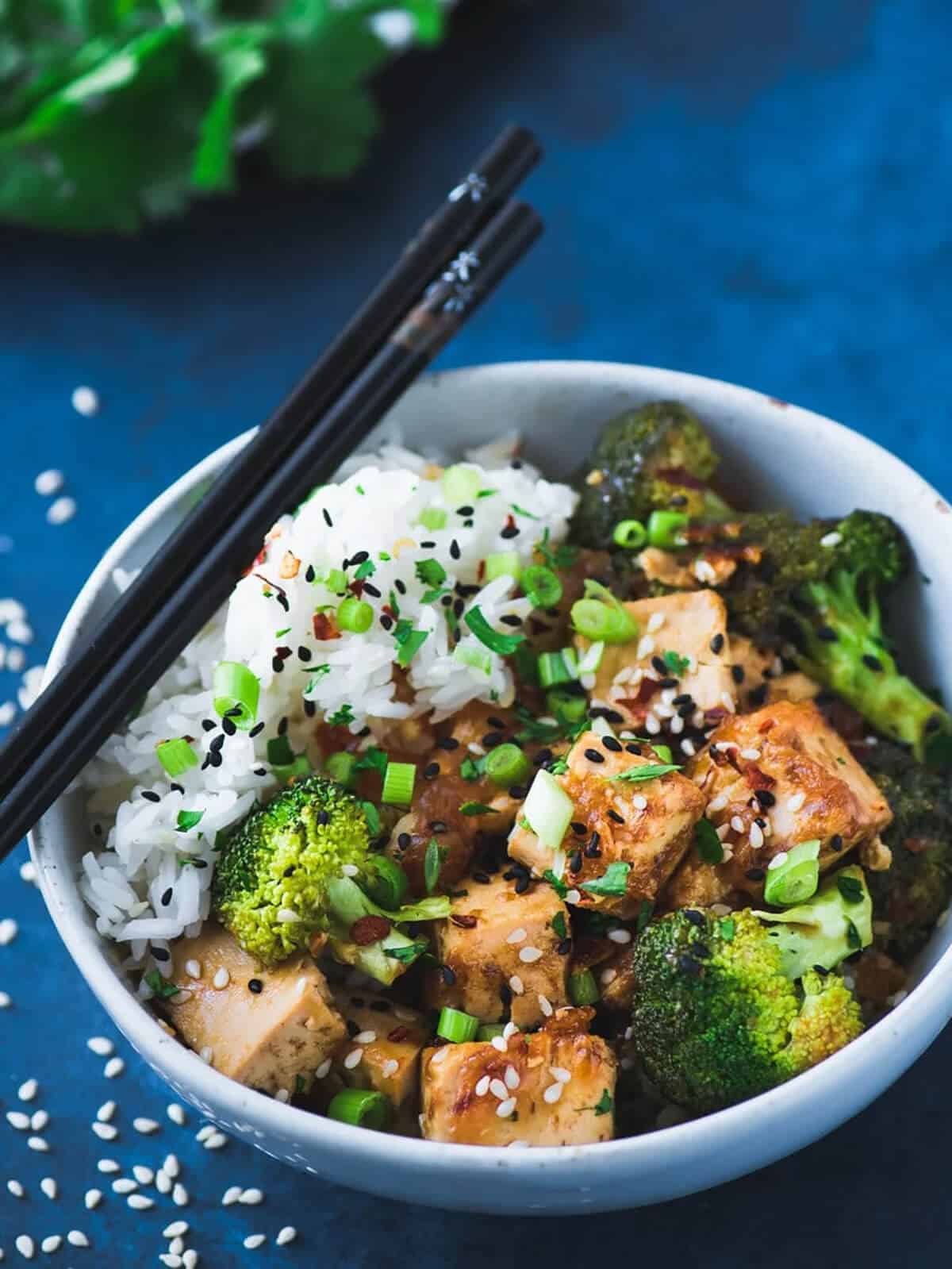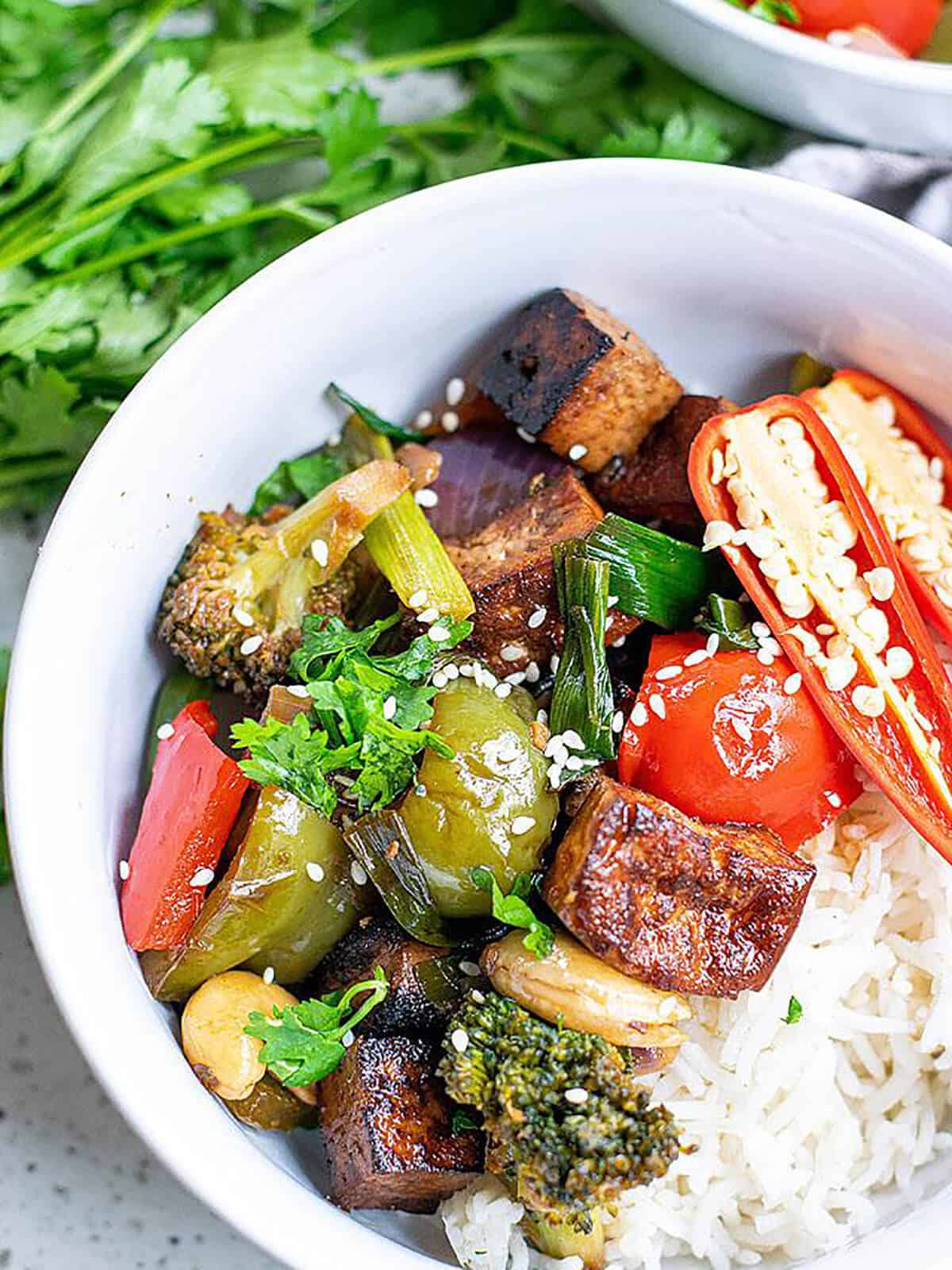 🥡 Puffed tofu recipes
Looking for new ways to enjoy puffed tofu in your cooking? Look no further than our collection of Chinese puffed tofu recipes.
From crispy stir-fries to hearty soups, our recipes are easy to follow and flavorful. Impress your guests with delicious and unique dishes featuring this versatile ingredient.
Whether you're a tofu lover or looking for new vegetarian recipes, our puffed ones will surely delight your taste buds.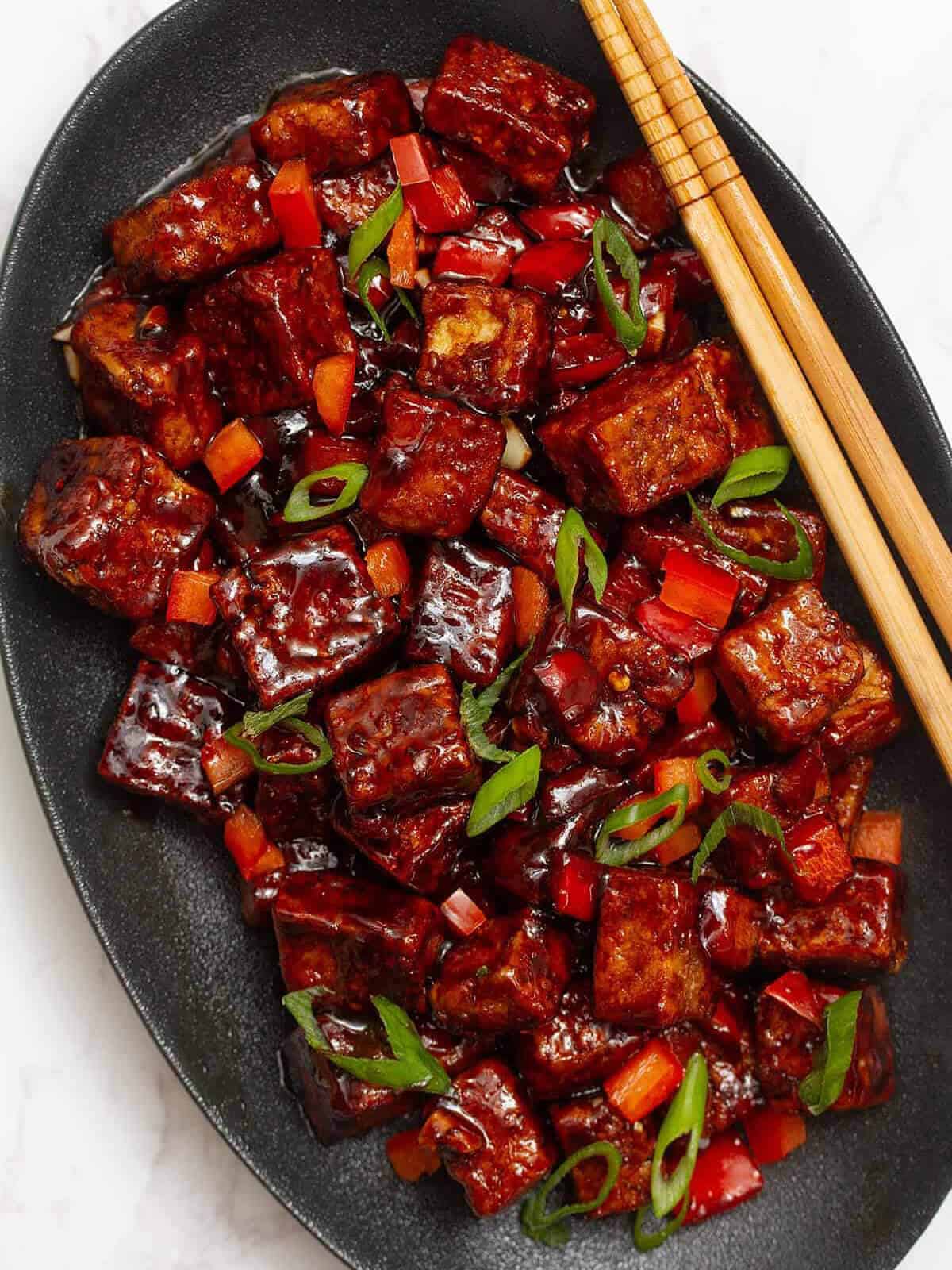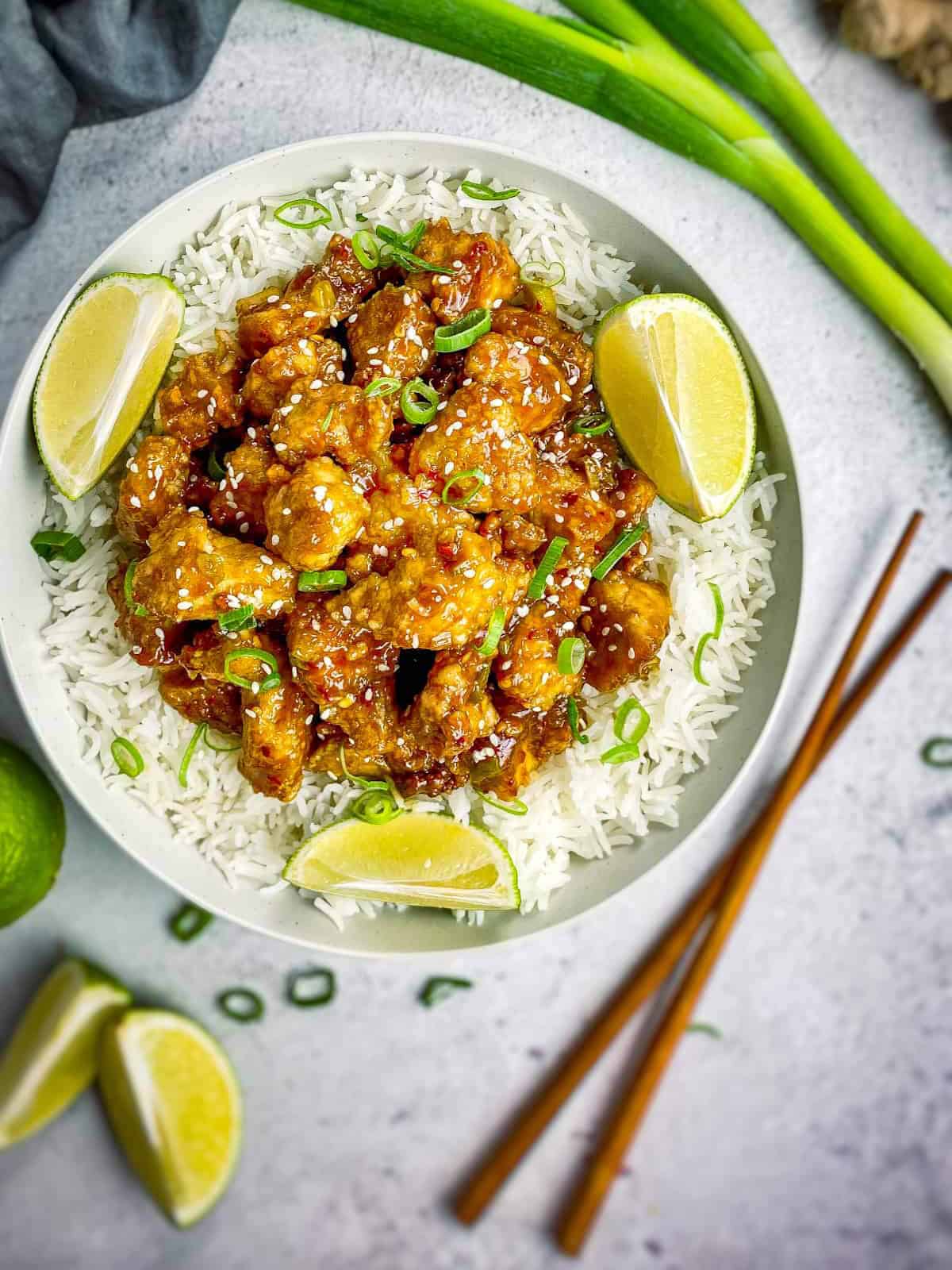 🍛 Medium tofu dishes
Looking for tasty Chinese medium tofu recipes? Look no further! Our collection of delicious recipes featuring this versatile ingredient includes braised and hearty stir-fried tofu.
Whether you're a seasoned cook or a novice in the kitchen, our easy-to-follow recipes and helpful tips will guide you every step of the way.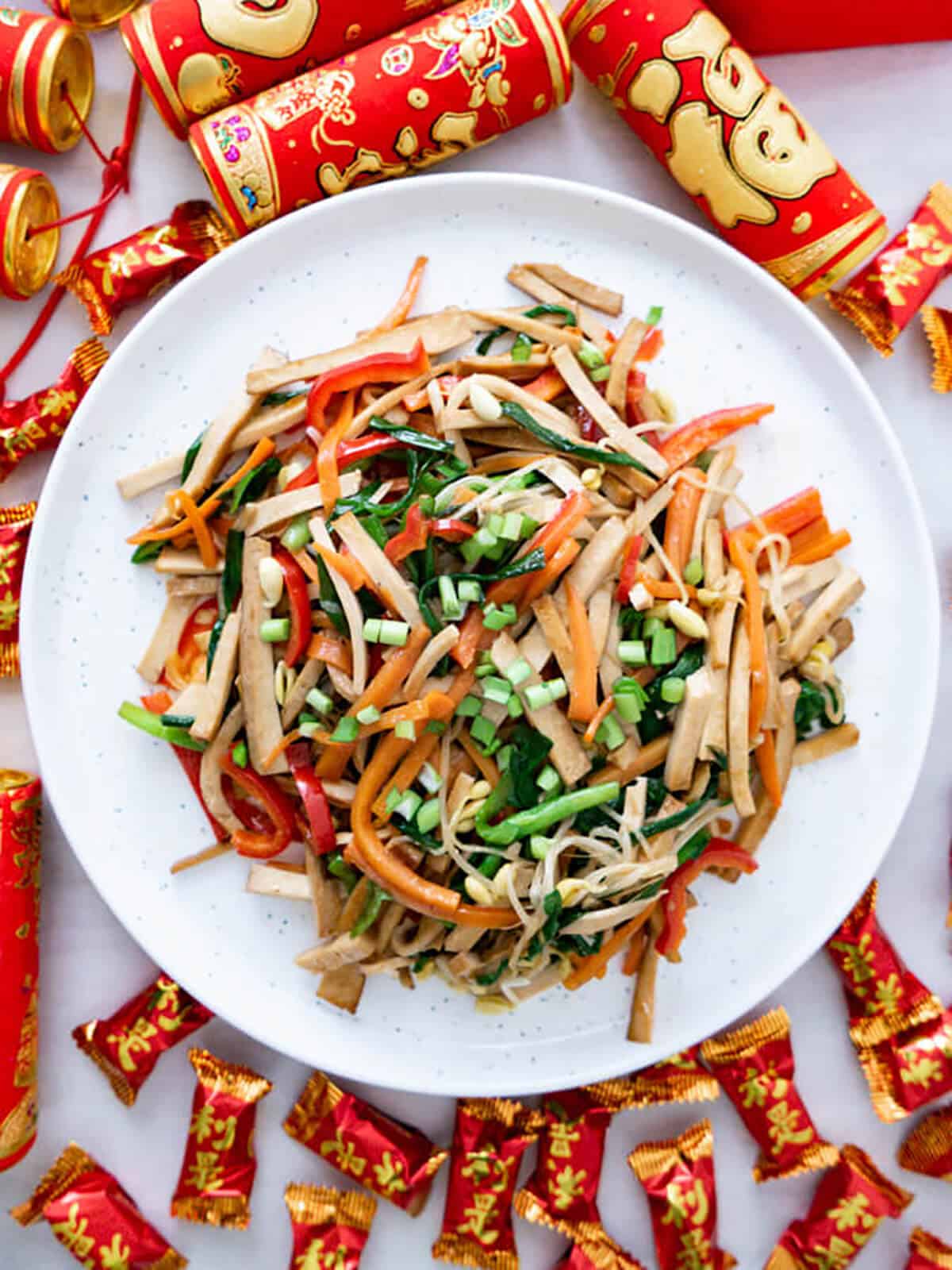 🍮 Soft tofu recipes
Looking for delicious Chinese soft tofu recipes? Check out our collection of mouth-watering recipes featuring this versatile ingredient.
From savory soups to flavorful stir-fries, we've got you covered with easy-to-follow instructions and helpful tips for making the perfect dish.
Get ready to impress your family and friends with these amazing soft tofu recipes!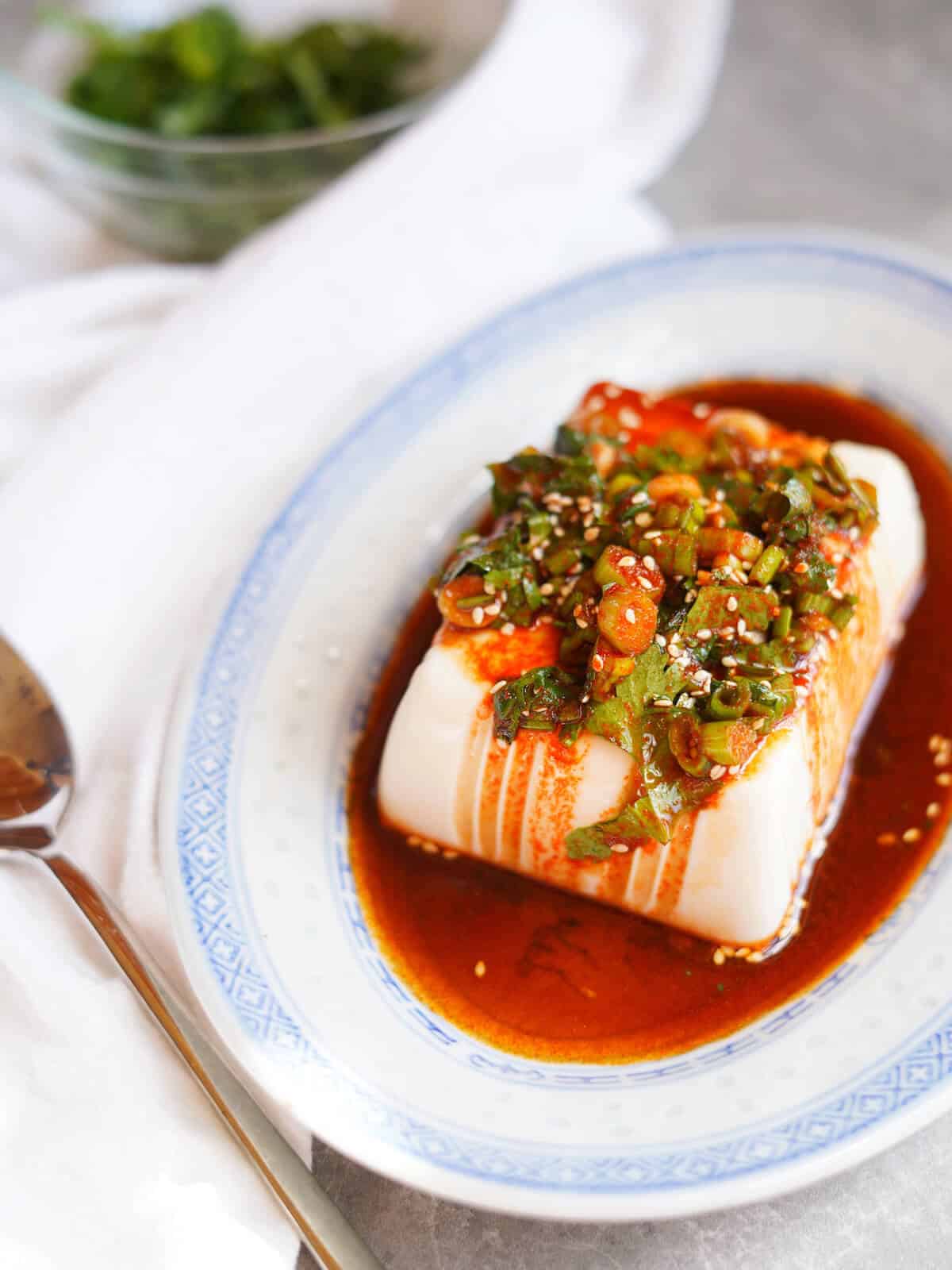 Making steamed tofu is another great way to use your soft tofu. We particularly like the steamed tofu recipe from the Chinese Sichuan Cuisine Food Blog, which also has a traditional Mapo Tofu recipe made with fermented black beans. We replace the minced meat with vegan mock meat.
🍚 How to serve
Clearly, the most popular side dish in Chinese cuisine is sweet rice which is glutinous rice and is also known as sticky rice. Chinese cooking is used in various recipes, including savory, desserts, and sweets dishes.
Always serve using a small bowl next to the main dish.
We LOVE sticky rice, but since we move a lot, sometimes we have a hard time finding it, so we more easily replace it with Jasmine rice, which is more easily found!
If you just want a healthier side dish or to watch your waistline, go for Cauliflower Rice.
🍱 Tips for cooking vegan Chinese food
Oyster sauce vegan substitute - lots of Chinese recipes call for oyster sauce which is not vegan; you can replace it with mushroom sauce or simply soy sauce.
Honey vegan substitute - another common ingredient found in Chinese recipes; look for vegan honey, date paste, or maple syrup. You can also use coconut or brown sugar as we do in our maple-glazed tofu recipe.
Meat - use your favorite vegan mock meat or meat alternatives like beyond burger, impossible burger, TVP (texture vegetable protein made from soy), or even soy curls.
Soy sauce - a wide variety of soy sauces that can impact the result of your recipes. You will find light soy sauce, medium, and dark soy sauce, among others. A gluten-free alternative to soy sauce is tamari sauce.
Chili - is one of the most commonly used ingredients in Chinese cuisine in dishes like Kung Pao Tofu.
Vegetable oil - use sesame oil, peanut oil, or even chili oil to add some heat. You can also use soybean oil, just try to avoid hydrogenated oils.
Corn starch - used when you need to make crispy tofu; you coal the pressed firm tofu, then coat it with starch, and either pan fry or bake the tofu cubes; this helps to keep the smooth texture inside—Sub with arrowroot starch.
Rice vinegar - this ingredient is essential to add acidity to Chinese braised tofu, sauces, and stir-fries. You may use Shaoxing wine, use in smaller quantities, as rice vinegar doesn't contain alcohol and this wine does.
Read on: how to prepare tofu »
👨🏻‍🍳 Garnishing
Use green onion, scallions, bean sprouts, peanuts, and sesame seeds.
Lastly, learn how to plan a Vegan Chinese hot-pot dinner in this phenomenal article from lovely Jellie from Earth to Veg, where she gracefully decodes hot-pot Chinese recipes!
Tofu is such a versatile ingredient that you can use not only in Chinese and Yellow and Red Thai curries recipes but even make fantastic Italian recipe variations like a creamy tofu pesto.
You can simply pair your delicious tofu recipes with other quick and healthy green bean recipes; check our collection!
Go and play with all those tofu recipes waiting for you to enjoy!
📚 More Asian Tofu Recipes