If you're looking for a vegan-friendly dessert option, look no further than these delicious Vegan Lemon Bar Recipes. They're sure to please everyone at your next gathering with a creamy, lemony filling and a crumbly, buttery crust. Plus, they're easy to make - just follow the recipe below.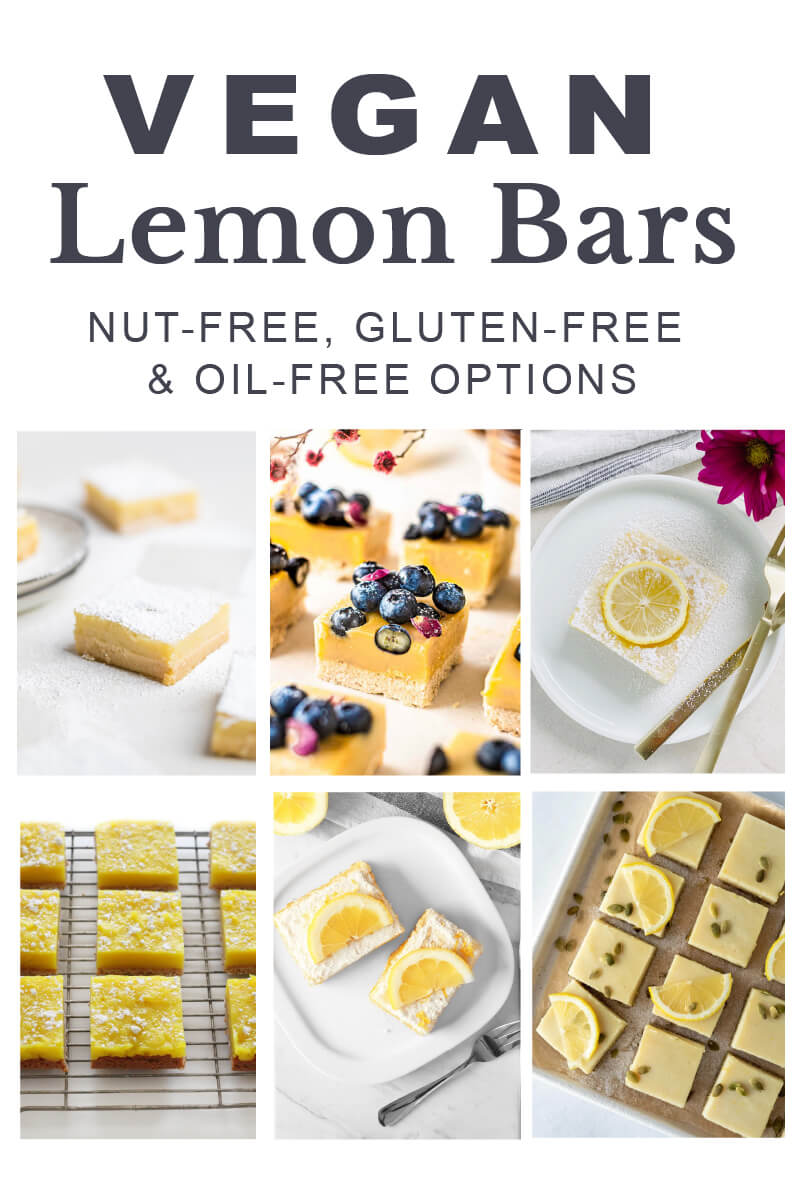 Lots of options for all types of diet choices. Including oil-free, gluten-free, vegan lemon bars, lemon cake with lemon drizzle, vegan lemon coconut bars, almond flour lemon bars, bars using coconut milk, shortbread crust, crunchy crust, melted vegan butter, coconut cream, vegan lemon curd, delicious lemon filling, and more!
Discover how to use lemon juice vs. lemon zest!
Part of our best recipe collections and favorite desserts, this one took months so that we could pick and taste all these different options for a beloved and simple dessert.
Just like homemade granola bars these healthy treats always can find a place in our kitchen, and we love trying out different recipes, let's dig in!
Recipe and photo credit: Clean Green Simple
Recipe and photo credit: Strenght and Sunshine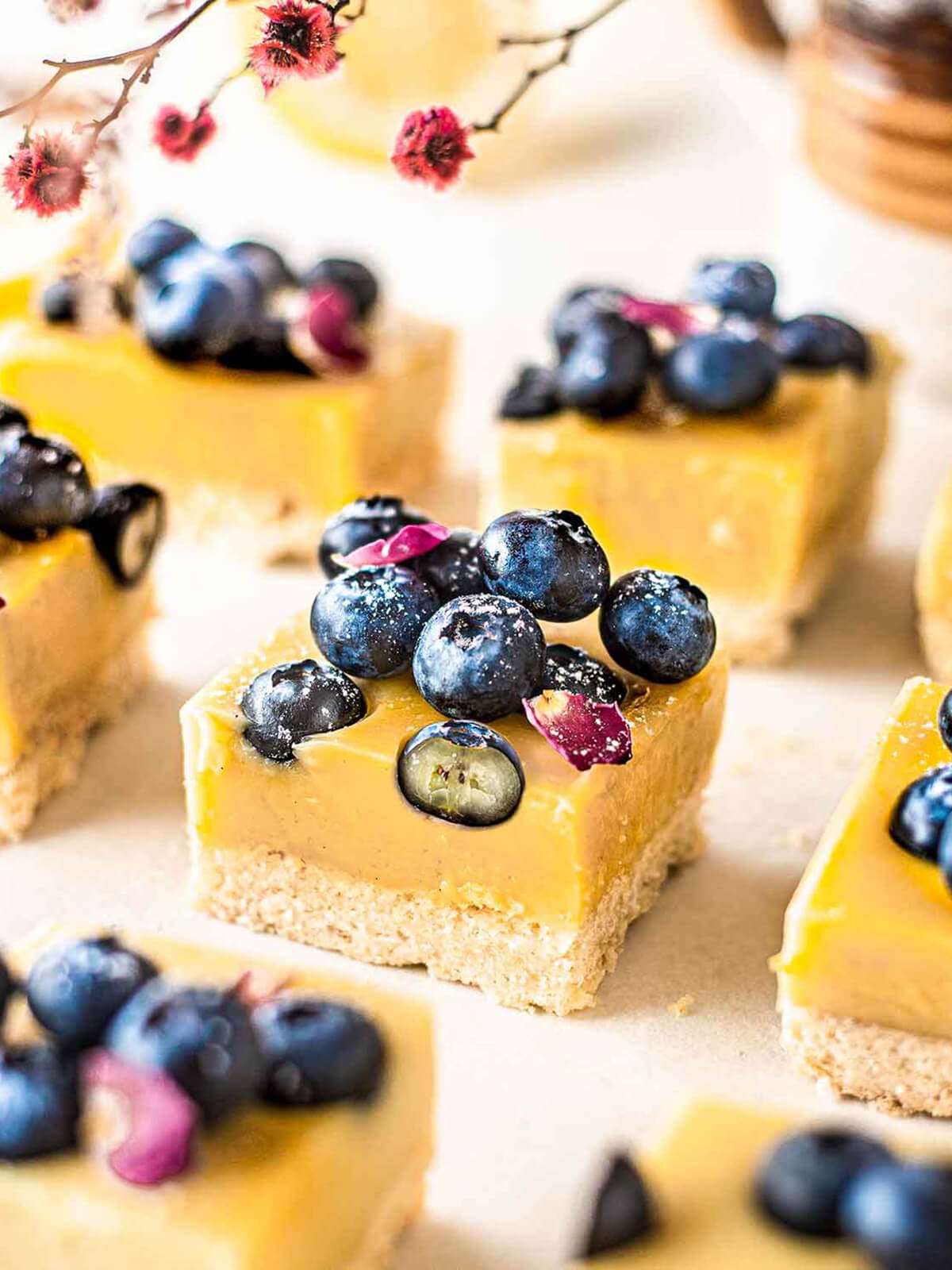 Recipe and photo credit: Rainbow Nourishments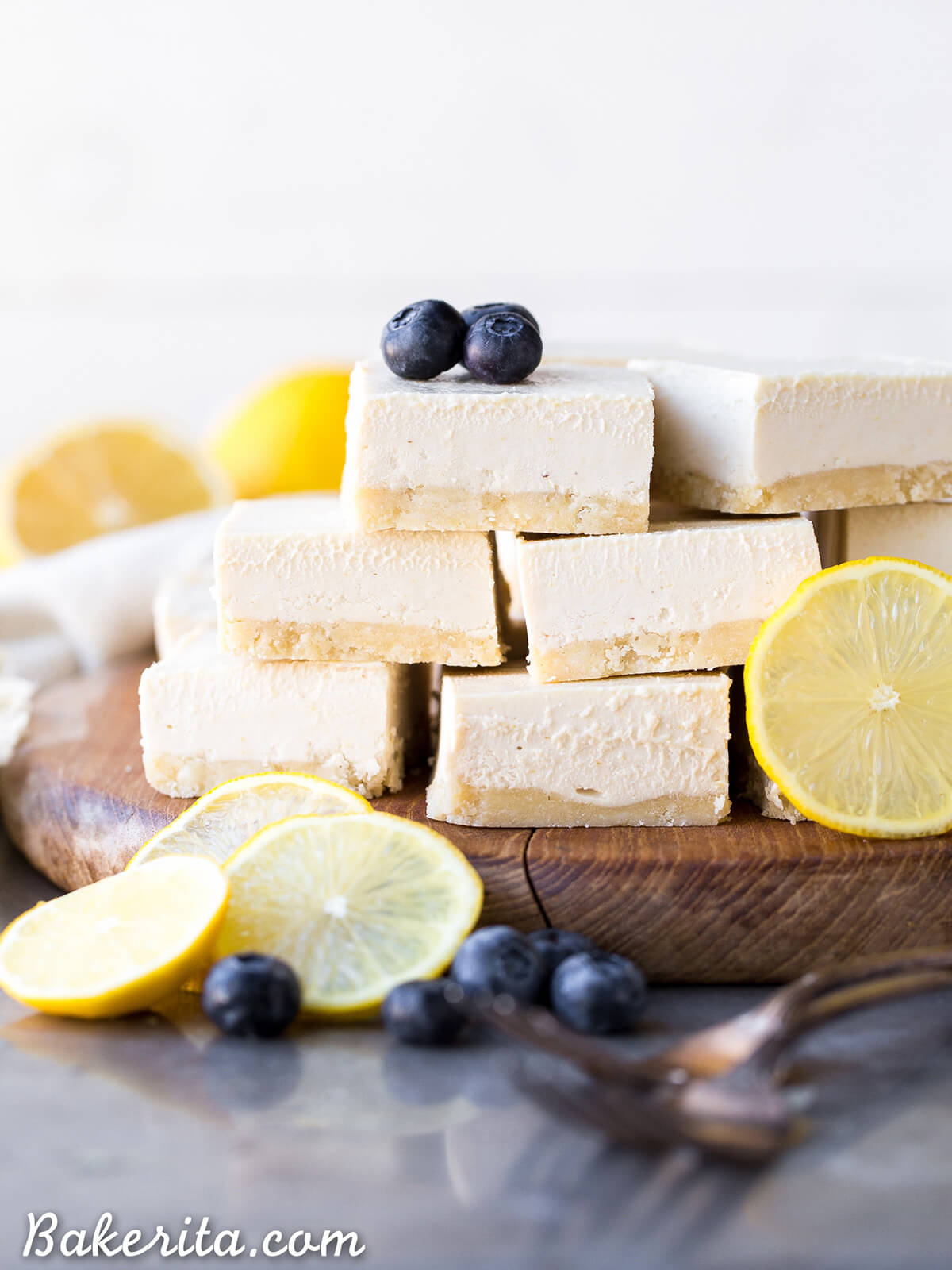 Recipe and photo credit: Bakerita
Recipe and photo credit: My Quite Kitchen
Recipe and photo credit: Home Baked Vegan
Recipe and photo credit: The Vgn Way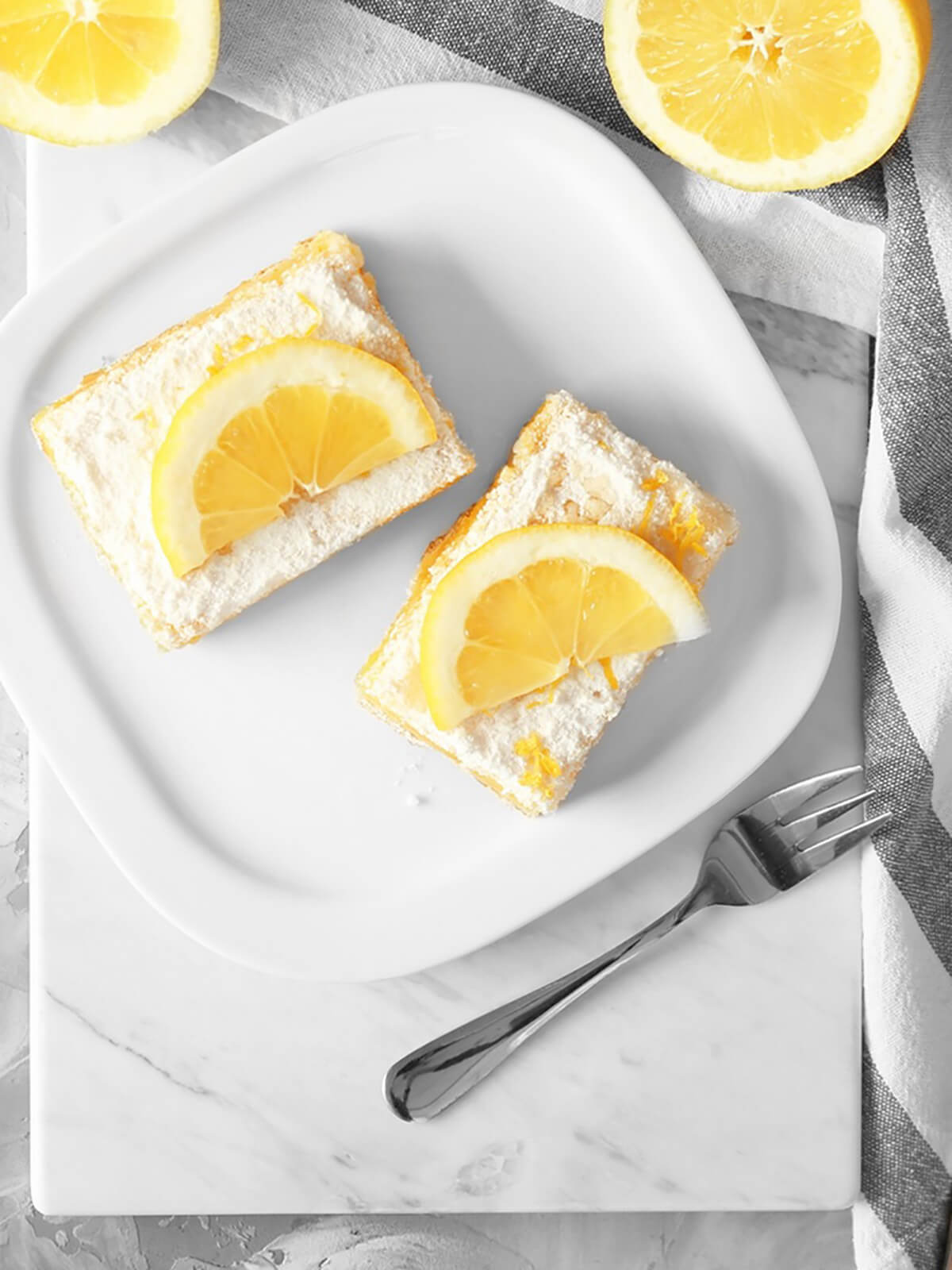 Recipe and photo credit: Go Dairy-Free
Recipe and photo credit: Health my Lifestyle
Recipe and photo credit: The Hidden Veggies
Recipe and photo credit: Wallflower Kitchen
Recipe and photo credit: Make it Dairy-Free
❓ FAQ
Using lemon juice vs lemon zest
When it comes to adding a tart and juicy flavor to recipes, there are two popular options: lemon juice and lemon zest. Both provide a similar citrusy taste, but they differ in terms of acidity and concentration.
Lemon juice is more acidic than lemon zest, making it a good choice for dishes that need a touch of sourness. It's also more liquid, which can be helpful when you're looking to add moisture to a recipe. However, because it's more diluted, lemon juice doesn't pack as much flavor punch as lemon zest.
The zest contains the essential oils from the lemon peel, giving it a stronger aroma and flavor.
It's also less acidic than lemon juice, making it a good option for desserts or other sweet dishes. When used judiciously, either ingredient can add a delicious brightness to your food. But if you're looking for a more intense lemon flavor, reach for the zest.
Can lemon bars be frozen?
As any baker knows, one of the keys to making perfect lemon bars is getting the crust right. The crust should be flaky and golden brown, with a subtle hint of lemon flavor. The filling should be tart and juicy, with a silky-smooth texture.
And, of course, the entire dessert should be sprinkled with a generous amount of powdered sugar.
Fortunately, there's no need to worry about any of that if you're planning to freeze your lemon bars. Freezing them will not only preserve their flavor and texture but will also make them easier to transport and store. So whether you're taking them to a potluck or simply want to have some on hand for a rainy day, freezing your lemon bars is a great option.
How to freeze lemon bars?
Freezing lemon bars is an excellent way to store them for a more extended period of time while preserving their texture and flavor. To freeze your lemon bars, start by allowing them to cool completely before transferring them to a freezer-safe container or wrapping them in plastic wrap or aluminum foil. You can stack multiple layers in the container, ensuring each layer is sealed adequately with wrapping.
When ready to use, thaw overnight at room temperature, then cut into individual pieces before serving. If you plan on eating some right away without waiting to thaw slowly at room temperature, you can pop it into the microwave for about 30 seconds until slightly softened and gooey!
Whether you're a vegan or not, these lemon bars are the perfect dessert for any occasion. They're simple to make and taste delicious; there are baked and no-bake options for you to try!
Read on: Almond Pulp Recipes and Vegan Valentine's Recipes