Wondering what to do with almond pulp after you are done making homemade almond milk? Check out these fantastic leftover almond pulp recipes that are sure to make the best out of your almond milk leftover pulp. We will even show you the simple art of making almond meal from the almond pulp.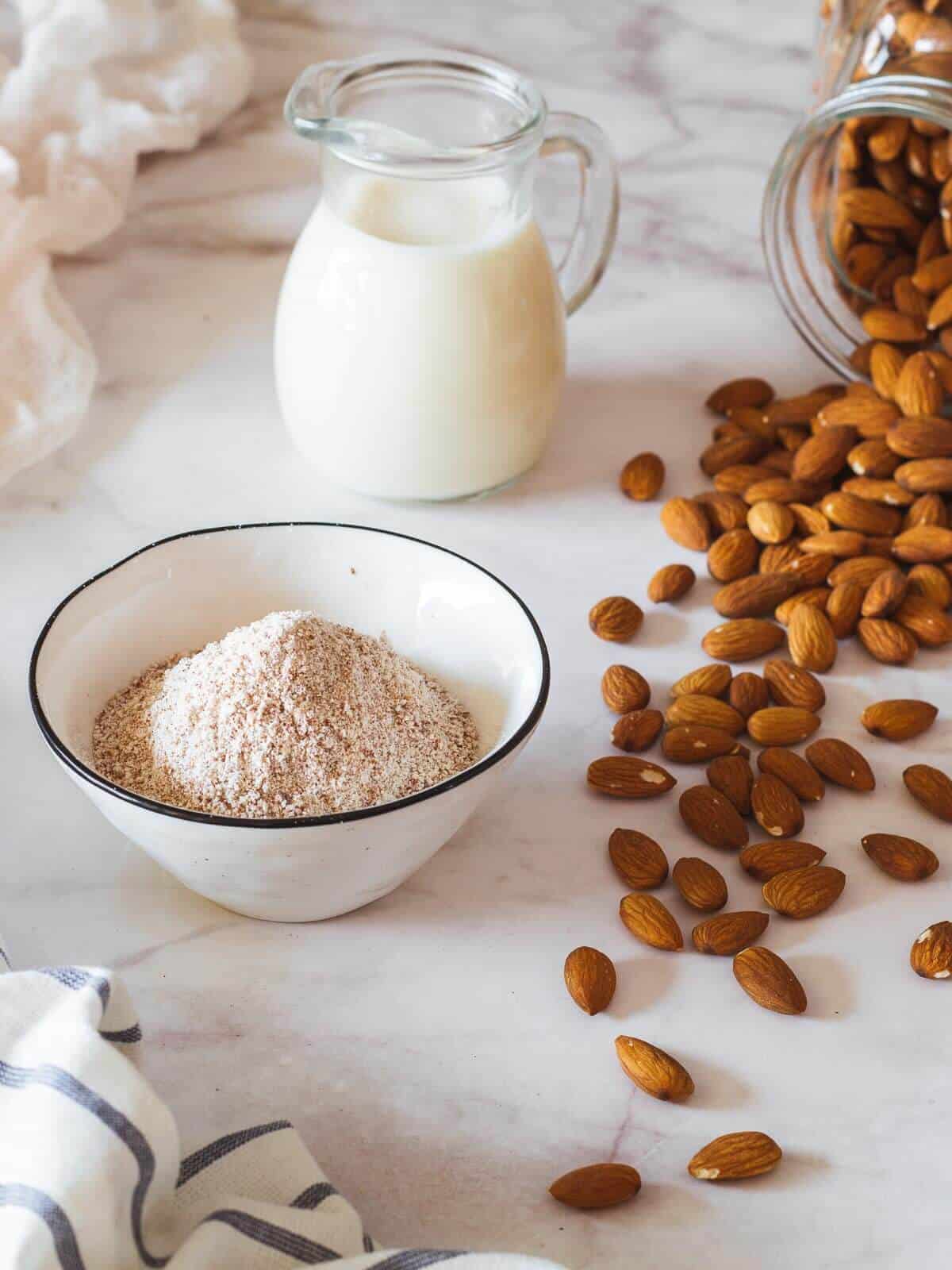 We love making our own almond milk. It just makes sense, it is super easy, and cheap, and you are entirely sure about what is in each glass.
Our favorite ones are oat milk, soy milk, and of course, almond milk, or vegan chocolate milk. But we are constantly faced with the question: what to do with almond meal (AKA almond flour) after making milk with raw almonds?
Mainly because we avoid food waste and are fans of sustainability and making the best out of food leftovers; the good news is that nut milk pulp and raw almond pulp leftovers are versatile, still pack lots of nutrients and fiber, and are easy to use in many recipes.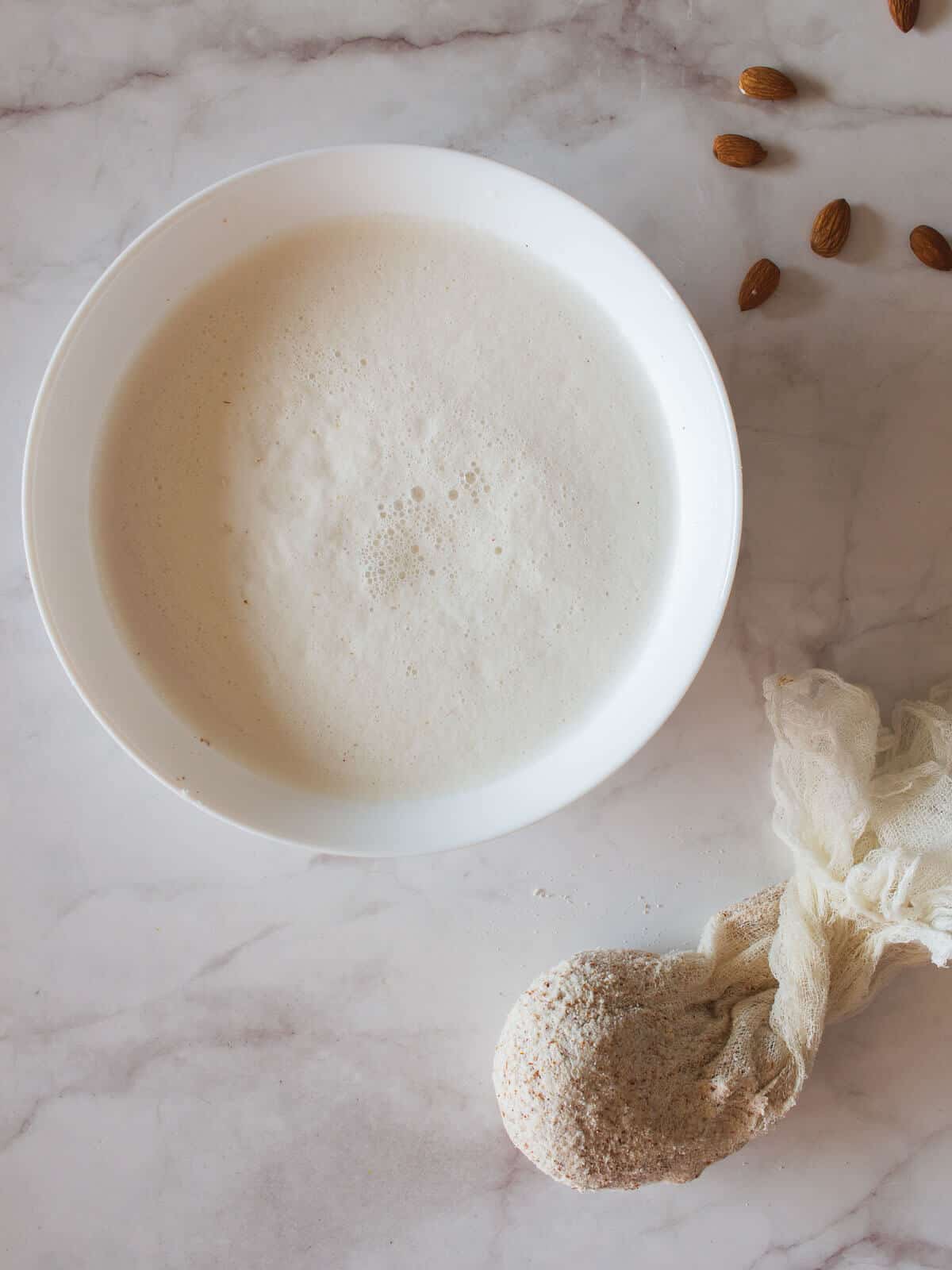 We have gathered our favorite recipes from around the web that we have tested and tried and think you will also love. Most of them are snacks and desserts, but you will also find some unexpected savory treats!
Not only that, but all these almond milk pulp recipes are vegan and made with wholesome ingredients, so you can enjoy them guilt-free and rescue all that fiber that was about to end up in your compost or the trash bin.
Jump to:
🤔 Ways to use almond pulp
Make an almond meal
Yes! You can make an almond meal from the leftover pulp and almond powder recipe. Then you can use it you make almond meal bars or in many other recipes. You need to bake the almond pulp. Spread the nut pulp on a lined baking sheet with parchment paper and bake in a preheated oven at 200 ºF (93 ºC), then blend it, and voilá: almond meal! See the detailed recipe below.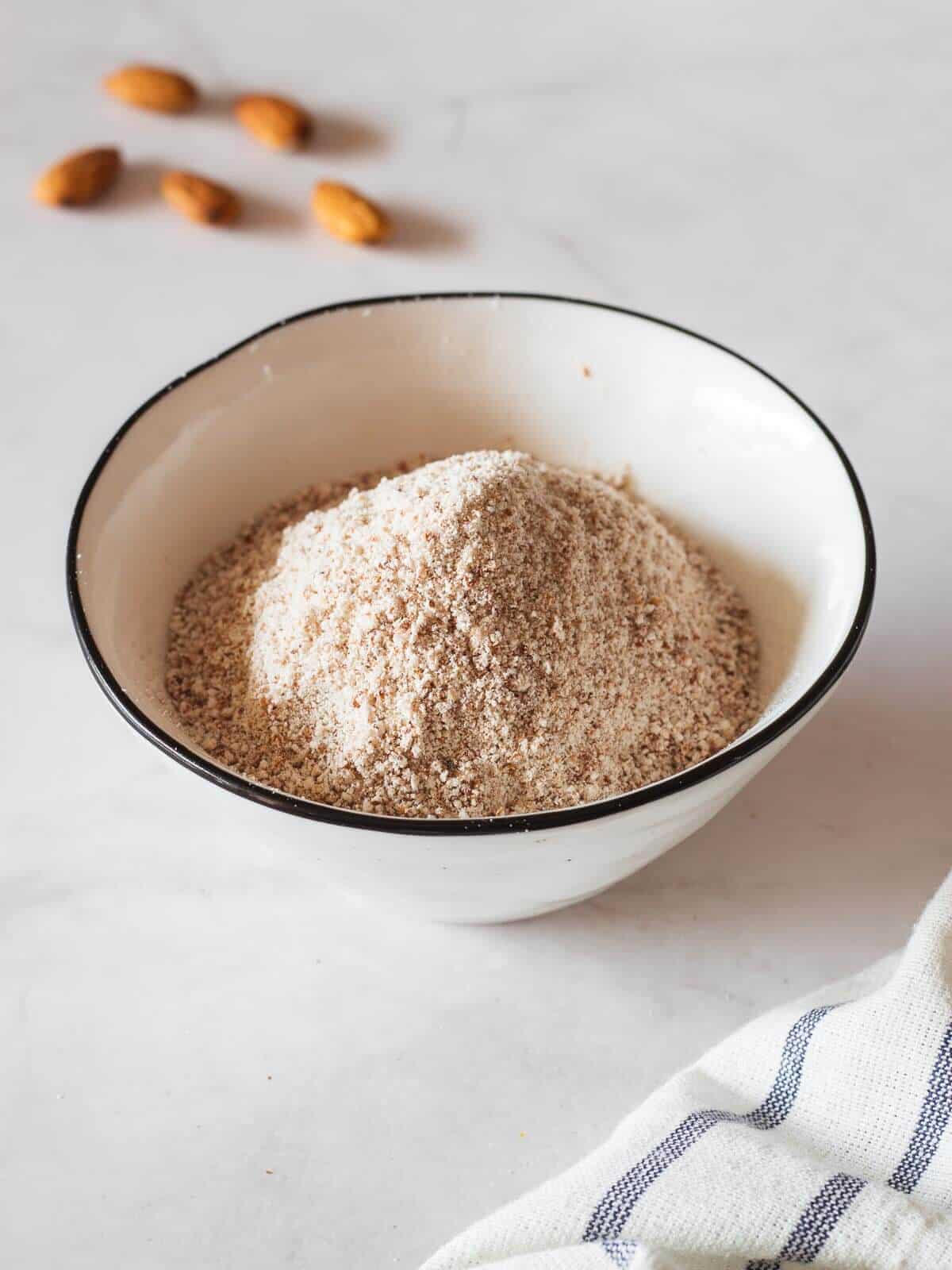 I usually make homemade almond milk with one cup of raw almonds. You will be left with ¾ cup of almond pulp from this quantity. After you bake and blend it, it will become a homemade almond meal after drying. It yields roughly ¼ cup almond meal.
This is a good amount for most baked goods recipes calling for almond milk.
Store the almond meal in an airtight container at room temperature.
Note: To make an organic almond meal ensure you use organic almonds; that's it!
Almond meal vs almond flour
Regular almond flour is finely ground-blanched almonds. Almond meal is typically made from unpeeled, skin-on almonds, and it's darker in color. It can vary in coarseness, from a fairly fine, powdery texture to a slightly coarser texture.
Did you know that almond flour and almond meal have the same nutritional value? Same macros per serving ¼ cup (30 grams): Protein = Carbohydrates = Fat
Use it in your smoothies
The easiest way of them all is to add a couple of scoops directly into your smoothies to add fiber and protein.
Feel free to freeze the protein pulp in portions and then add them to your smoothies. The smoothies will definitely increase their fiber content, so they will have more of a chewable consistency, depending on how much you add.
Read on: Strawberry and Chocolate Smoothie»
Add it to your breakfast
If you like having smoothie bowls, granola bars, porridge, homemade granola, or vegan yogurt in a fruit bowl for breakfast, adding a scoop or two of almond pulp is a great idea.
📚 Almond milk pulp recipes
These are when you need something fast and easy to be your workout partner. You only need almond pulp, protein powder, ground flax meal, and an optional Meedjol date.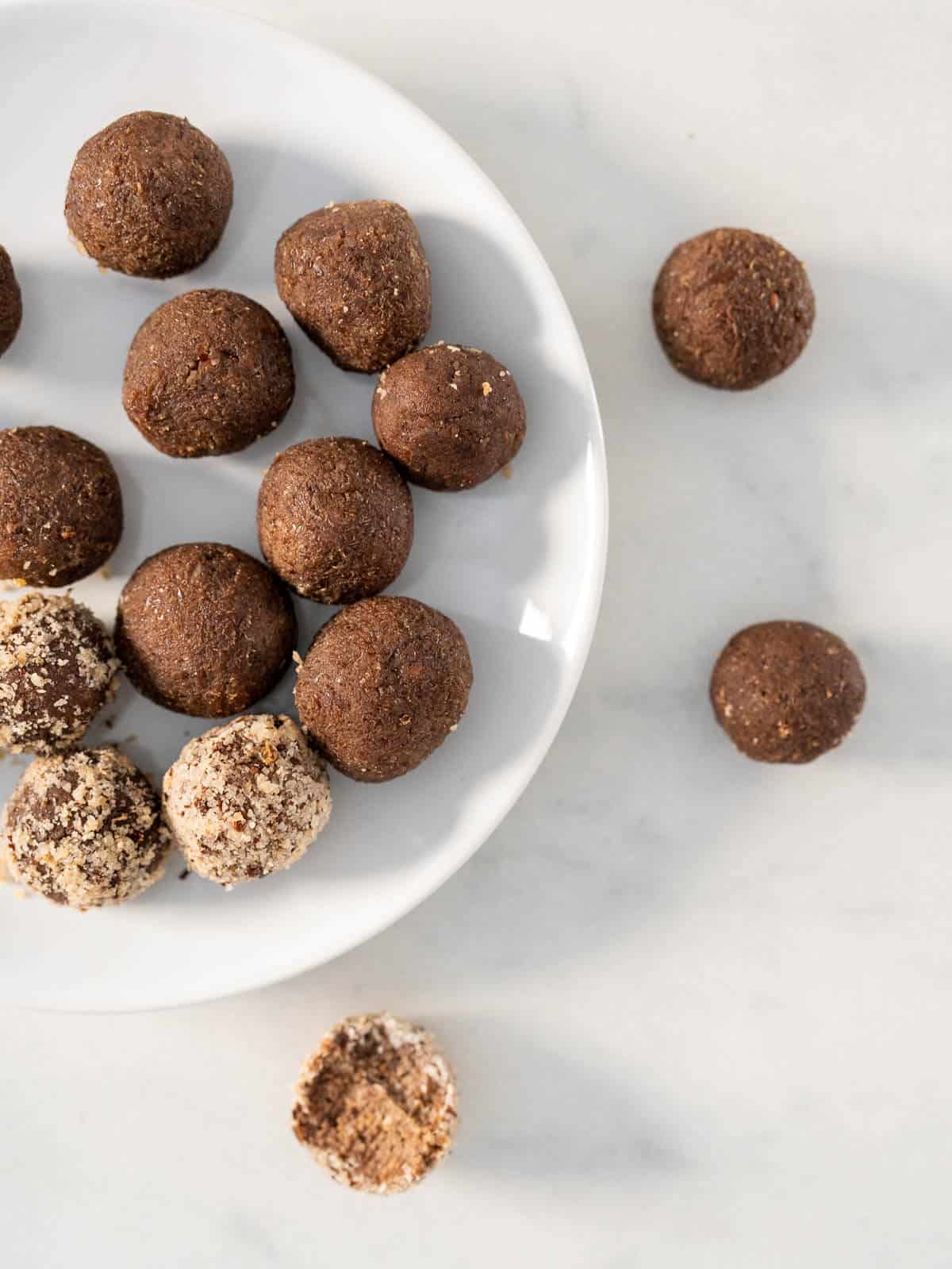 Almond pulp energy balls are a super quick and easy way to put almond pulp leftover to use! Take your cacao powder and vanilla powder and make something absolutely delicious. These balls are rich, chocolatey, nutritious, and a great on-the-go snack.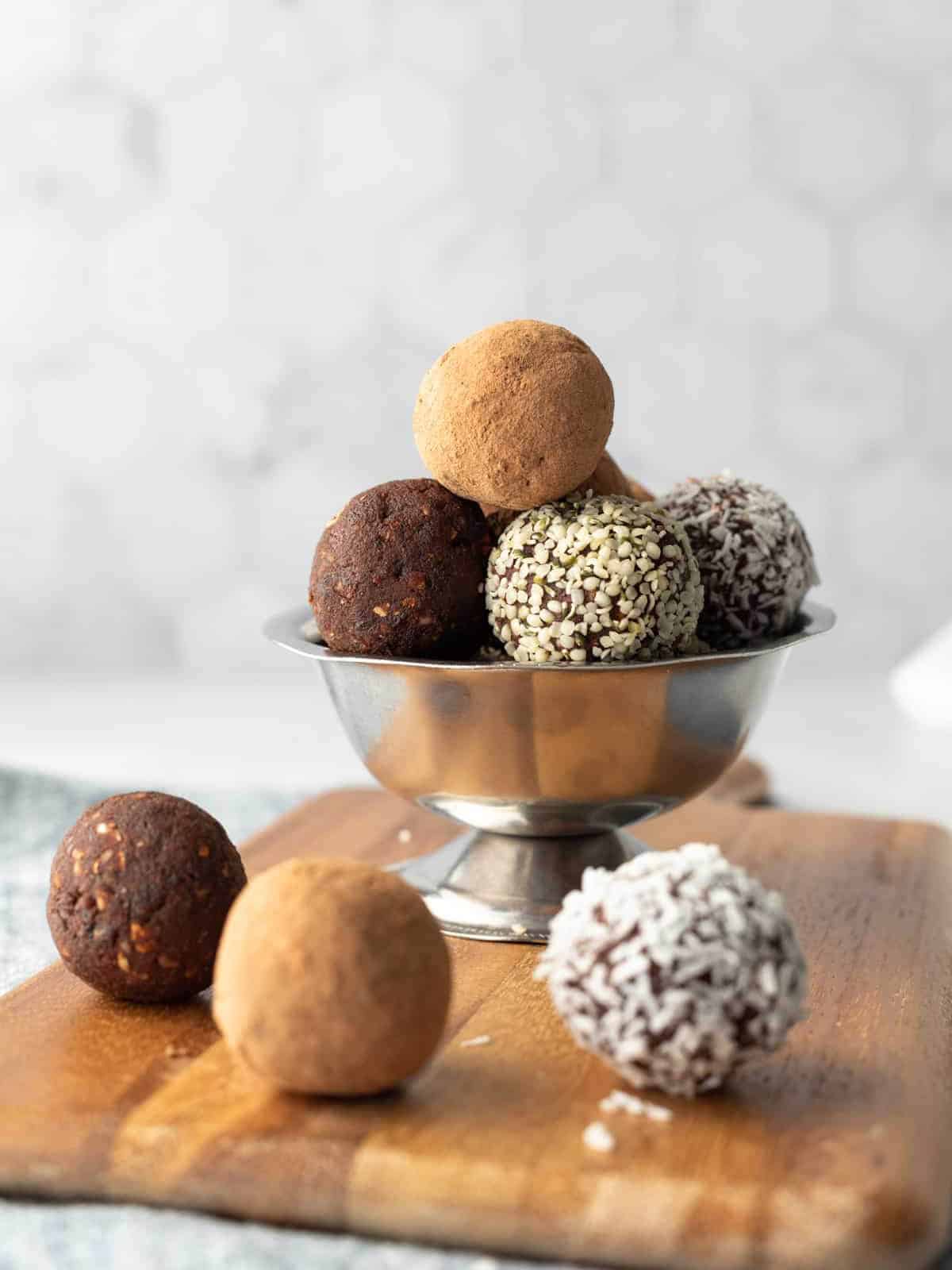 These vegan snickerdoodle energy balls need just 6 ingredients and are ready in minutes. A great leftover idea to make with the almond leftover pulp, using almond butter and maple syrup.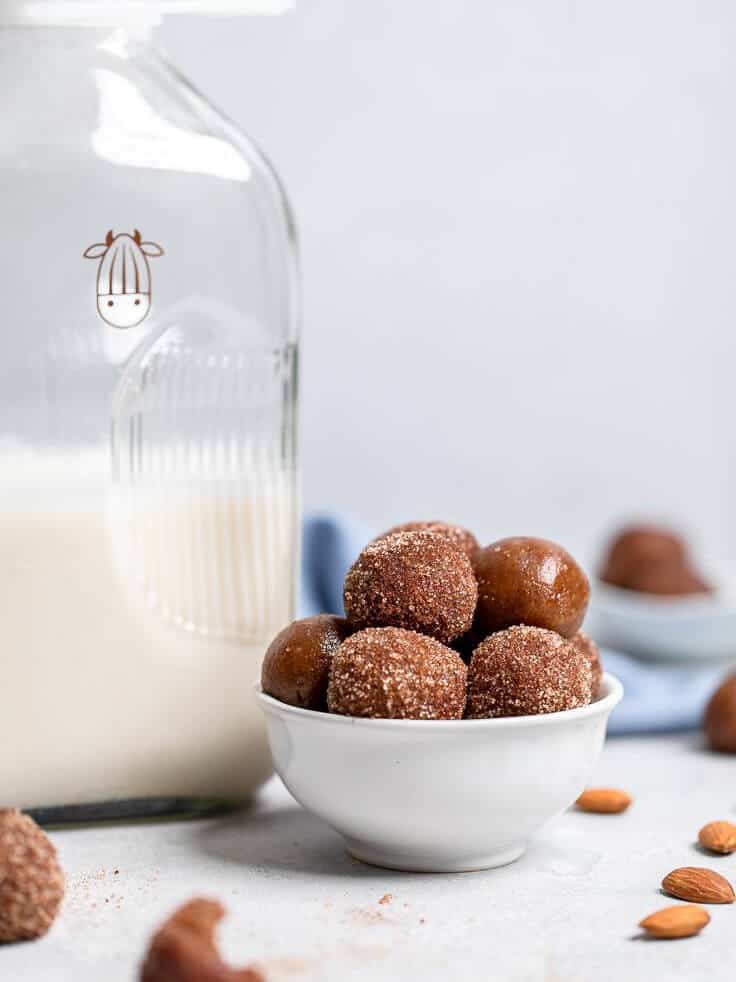 This almond pulp recipe is one of my favorites! After making almond milk use the almond pulp to make this super easy hummus. It is the perfect way to use almond meal in a savory treat. It has an amazing creamy texture and is full of flavor from tahini, extra virgin olive oil, fresh lemon juice, lemon zest, and garlic. This recipe is also legume-free which some diets avoid. Best of all, it is so easy to make; simply put all the ingredients in a food processor and make a hummus!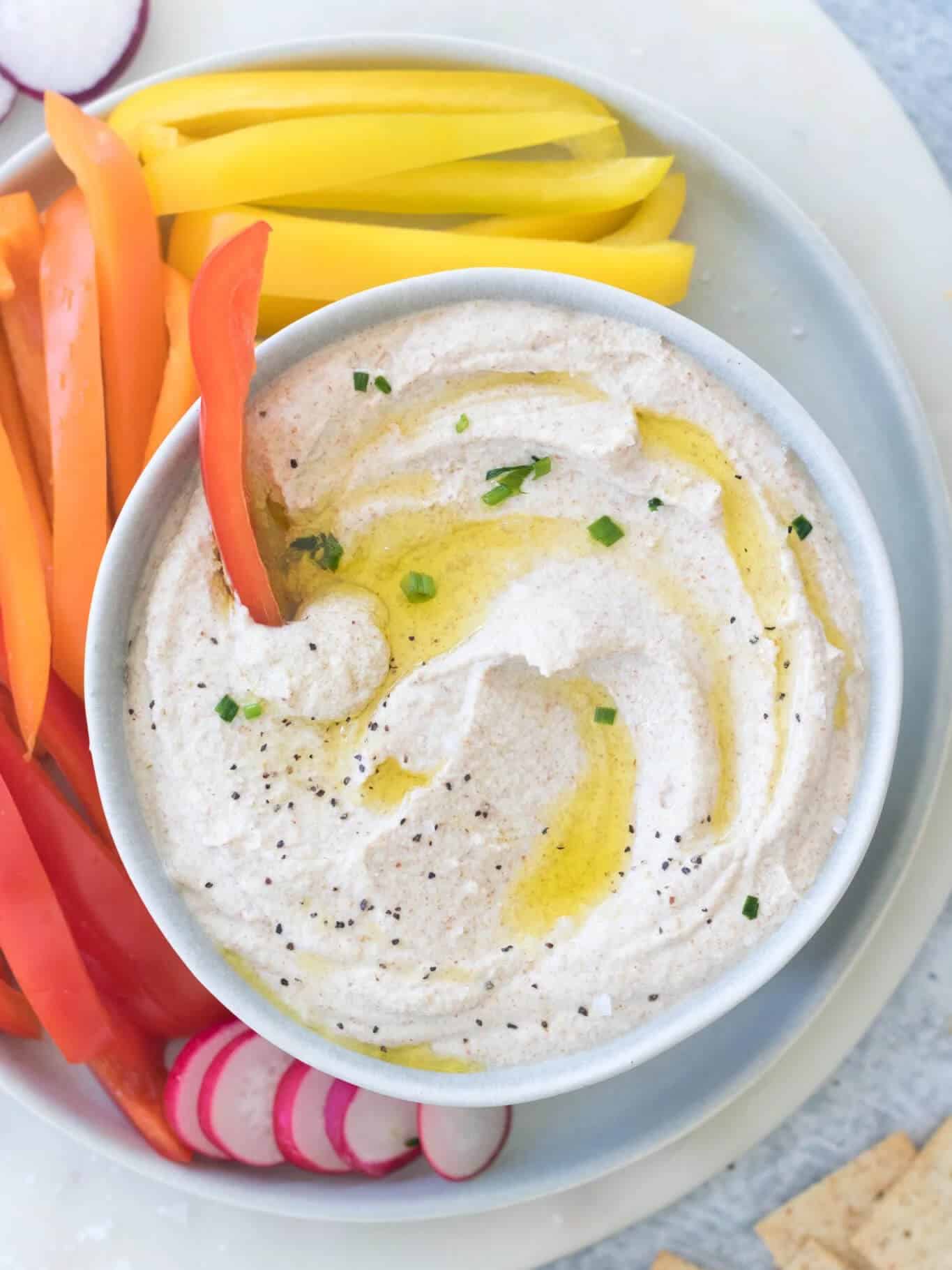 The easiest way to use leftover pulp is by tossing a half cup of leftover almond pulp into your smoothies. It adds fiber and protein, leaving you feeling even more satisfied. So after making homemade almond milk, you can add some authentic almond flavor from the almond pulp from making nut milk that can even be enhanced with a drop of almond extract too!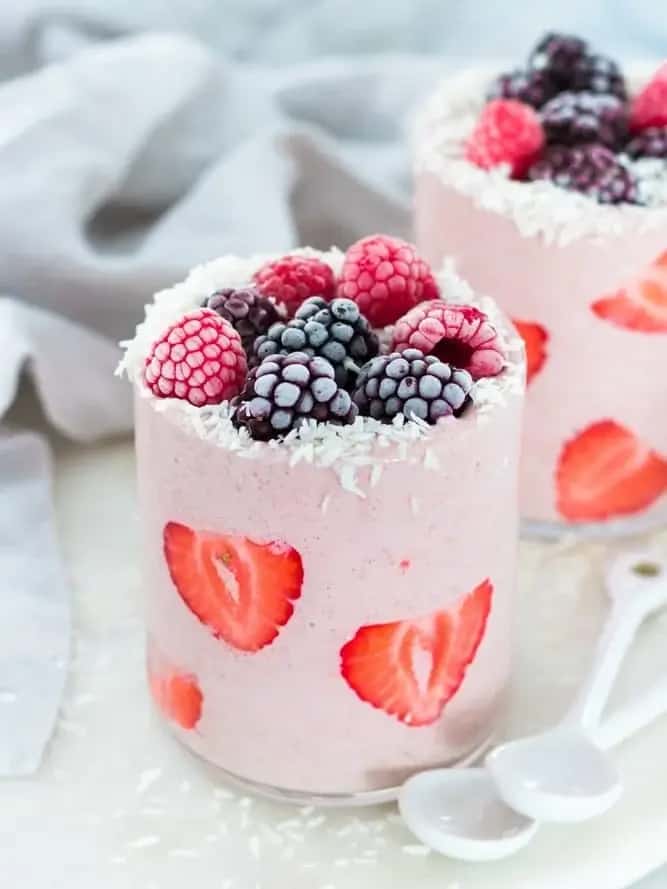 If you are ready to pull your baking sheet and bake, another creative way to use leftover almond pulp from making almond milk is by making these raw, gluten-free, almond pulp crackers that are whole30 friendly and use up to three cups of almond pulp and is packed with superfoods as it uses ground flax seeds providing a delicious texture.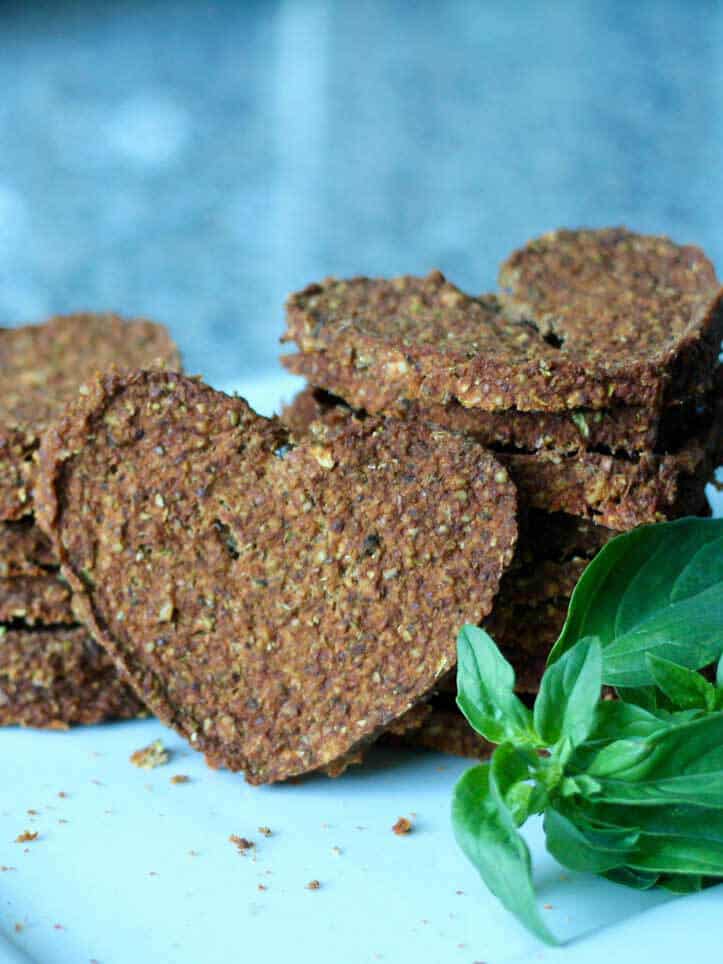 Fudgey and chocolatey, these chocolate cherry bliss balls are a super easy treat to make with leftover almond pulp. Vegan, gluten-free, grain-free.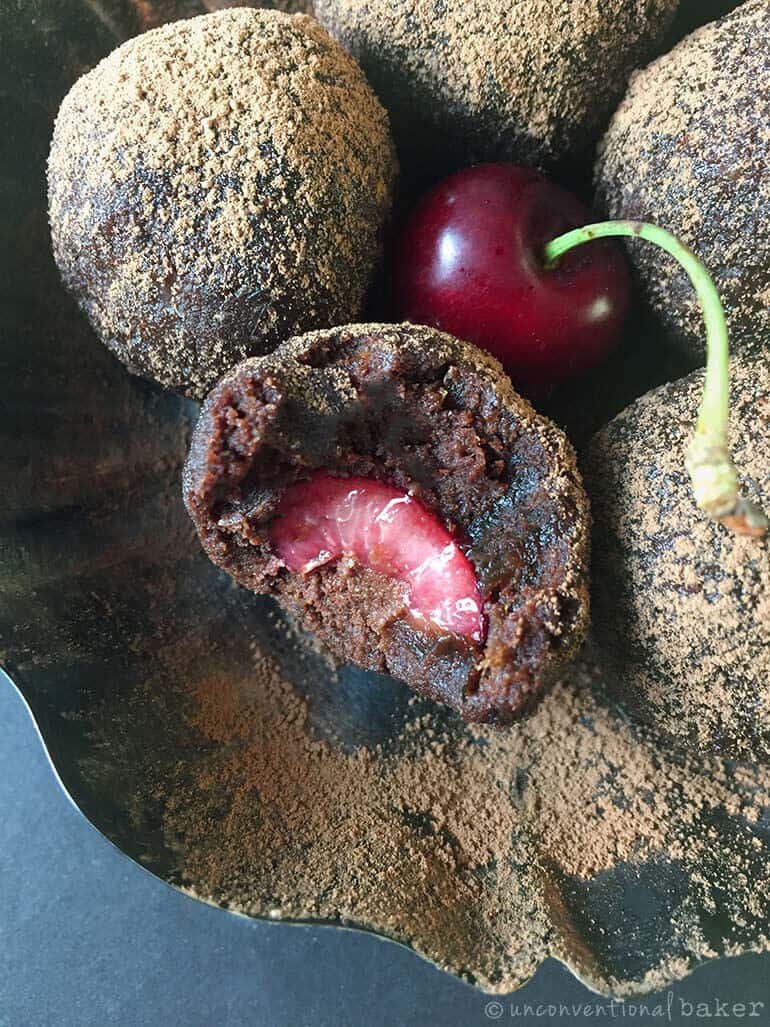 This cake made with leftover almond pulp is made with wholesome ingredients and is perfect for an afternoon snack or dessert; it doesn't have added sugars, and you don't even have to turn on the oven.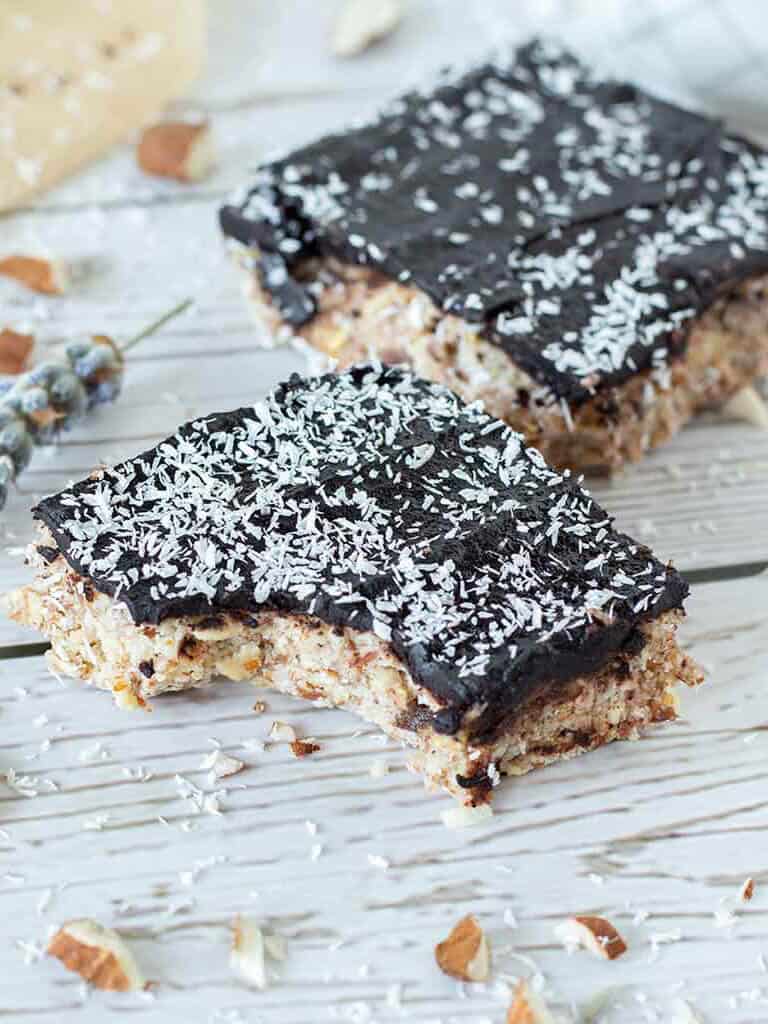 Vegan cotija cheese is made using leftover almond pulp from vegan Mexican sour cream; it's not the same as plain almond pulp, but it's worth calling out another great use of almond pulp when mixed; with other ingredients and avoiding waste in this recipe, just deliciousness!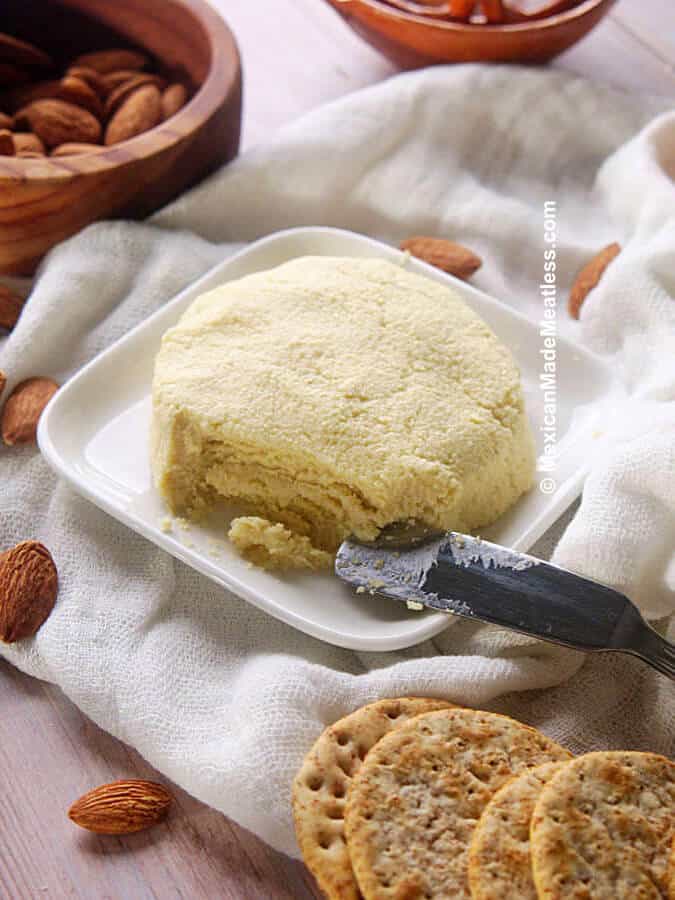 More almond pulp recipes to try
Frequently Asked Questions
Can you eat almond pulp?
Yes, in fact, you can use it immediately or store it for later use.
Can you leave pulp in almond milk?
Sure you can; you will have almond milk with more texture and nutrition. I often leave it as it is if I plan to use almond milk on my smoothies, dried fruit granola, pumpkin-spiced granola, or vegan pancakes.
How long does almond pulp last?
I have found that after the 3-5 days in the fridge, some mold starts forming on the almond pulp, meaning you have to discard it, so make sure you freeze almond pulp if you don't plan to use it in an almond meal soon.
Storing almond pulp
You can make your own almond milk with a blender or food processor; after straining it, you will end up with wet almond pulp.
It is better to store almond pulp wet (just as is after milk extraction and straight out of the nut milk bag); frozen almond pulp will dehydrate in the fridge.
Then you can use use the dried raw almond pulp in your favorite recipes like oatmeal chocolate chip muffins, cookies, granola bars, or any of the recipes suggested on this note..
I usually remove it from the nut milk bag and place it in an airtight container in the fridge.
How to make almond meal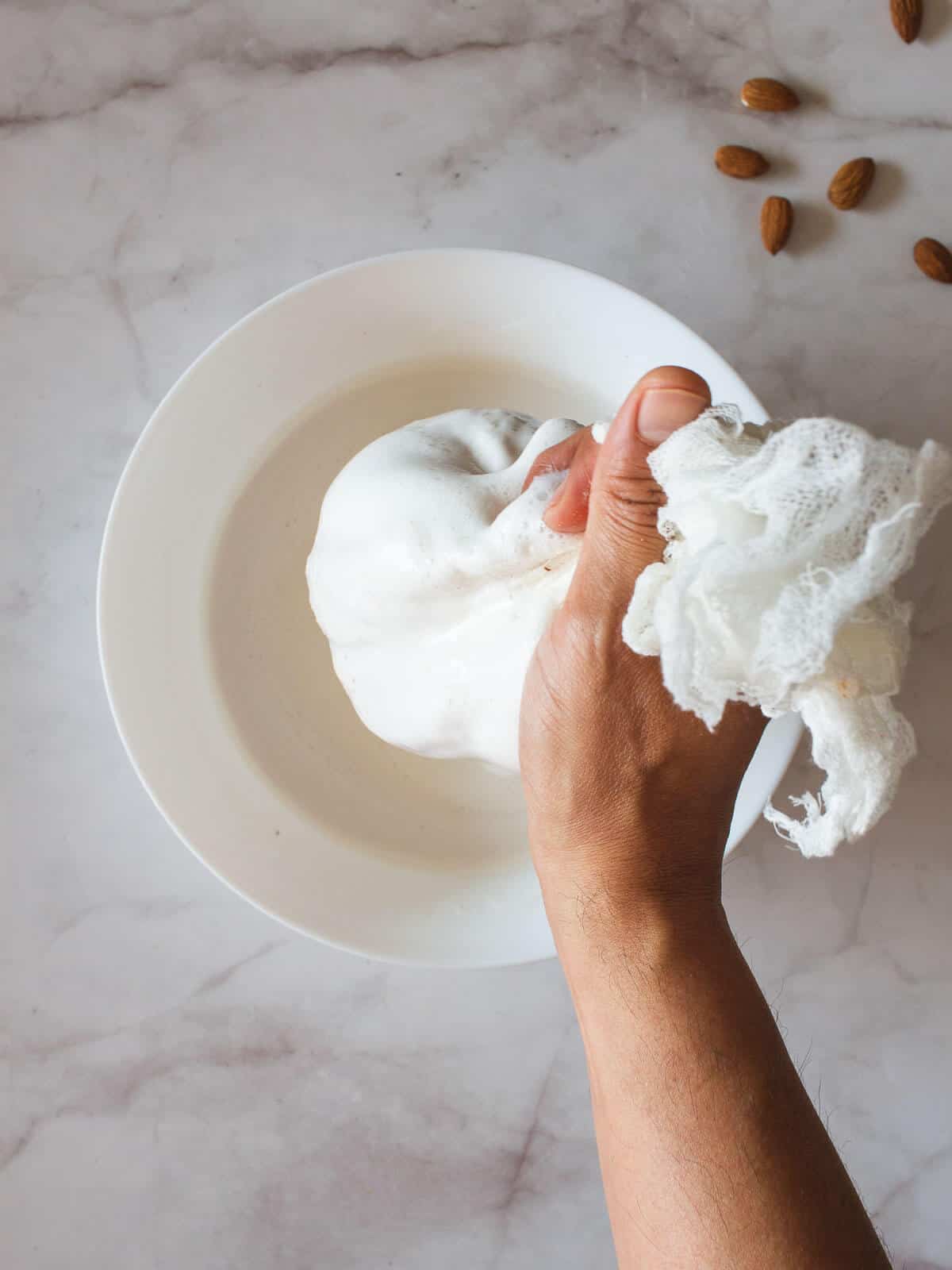 Strain as much liquid as you can out of the cheesecloth.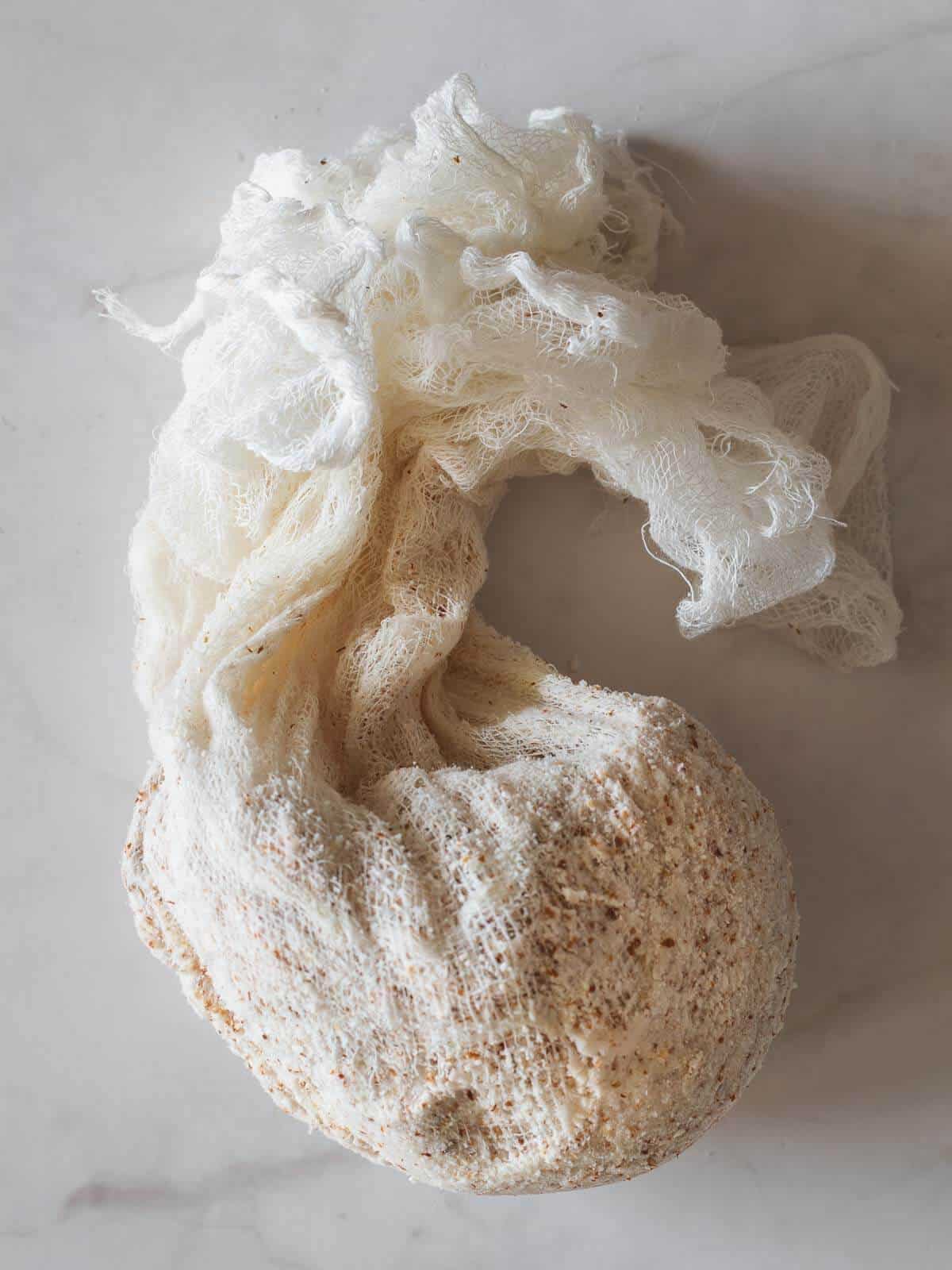 Squeezing all the almond milk out will accelerate the drying process.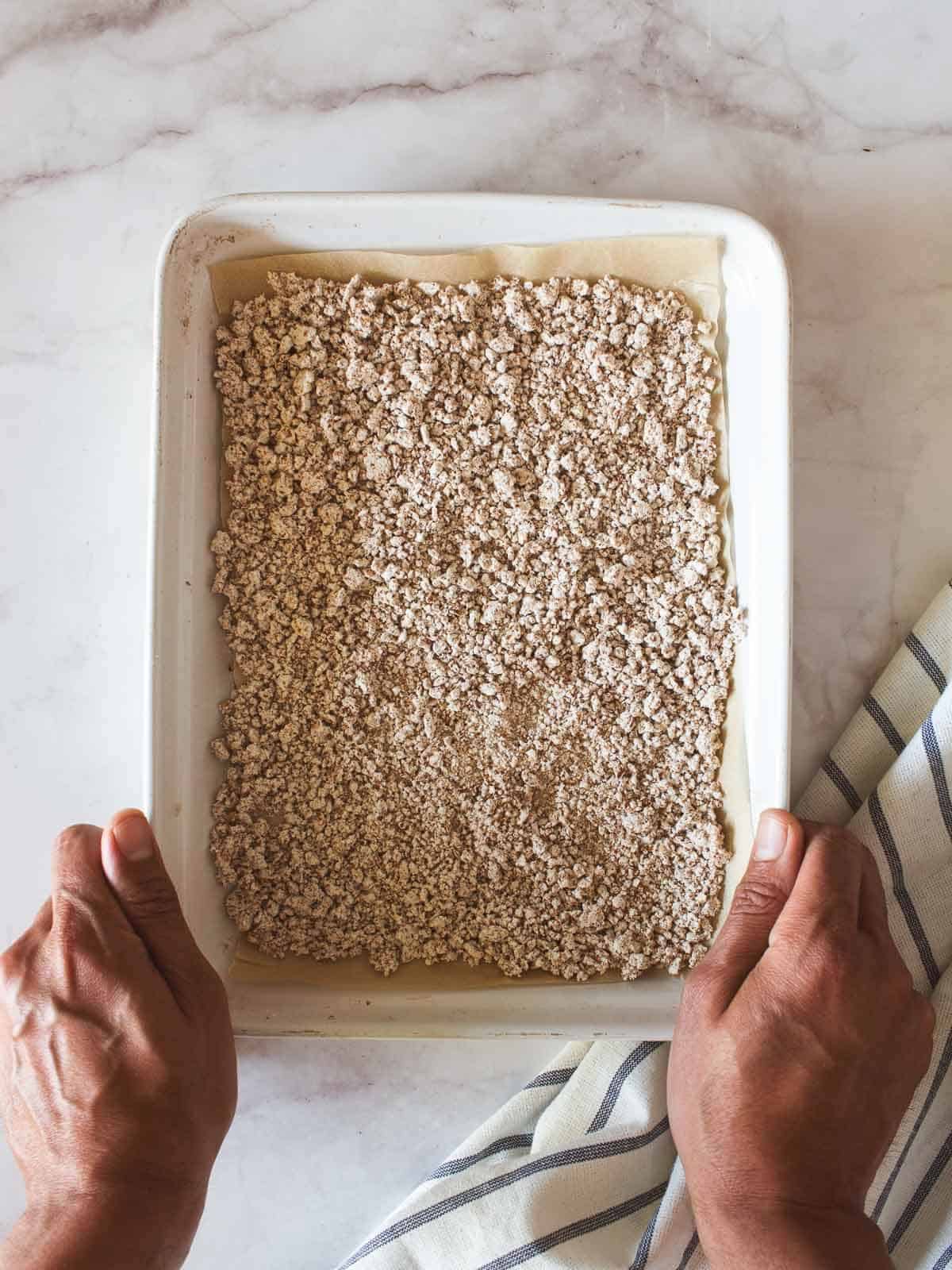 Spread the pulp on a lined baking sheet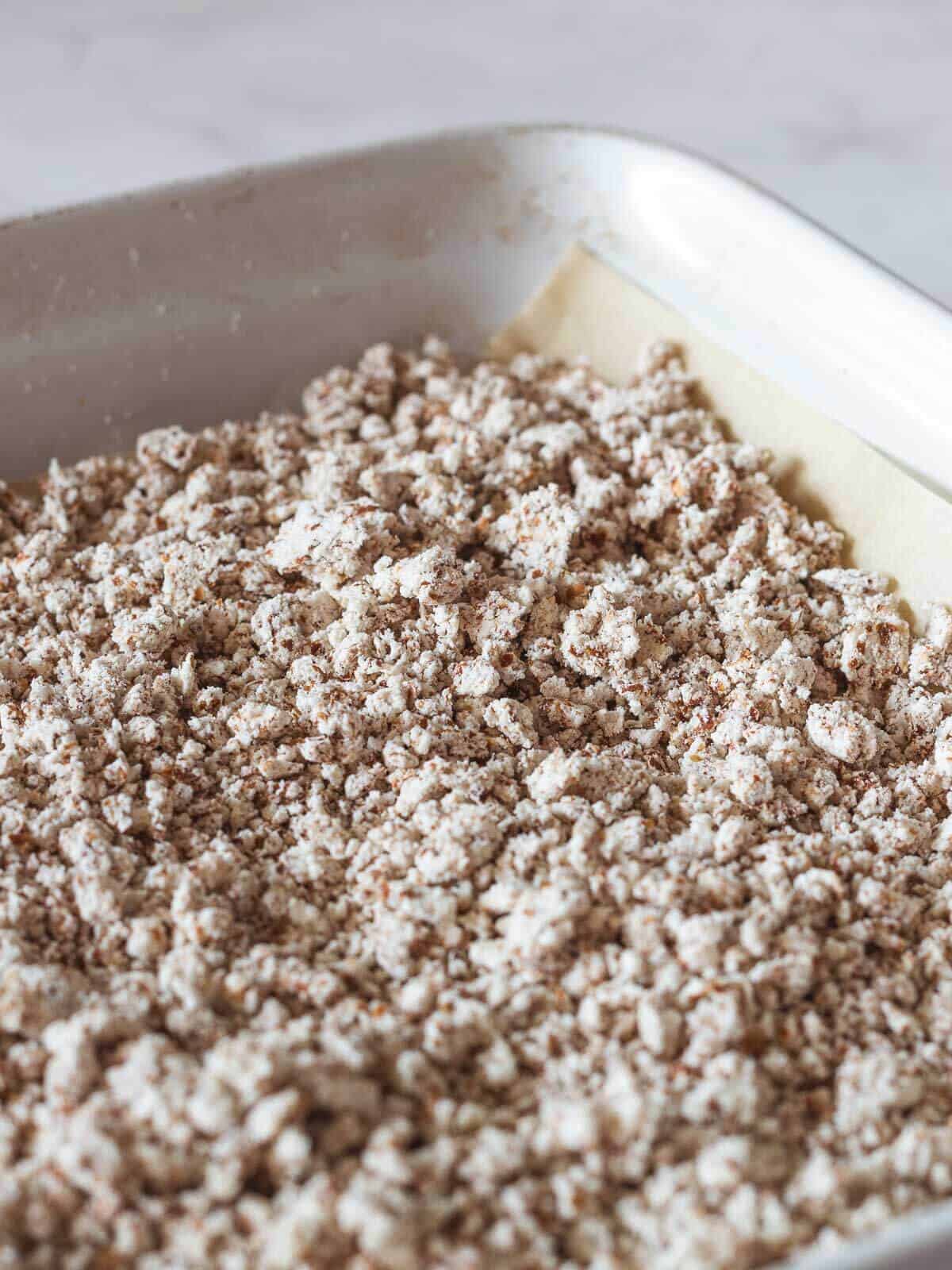 Bake. for about two hours and let sit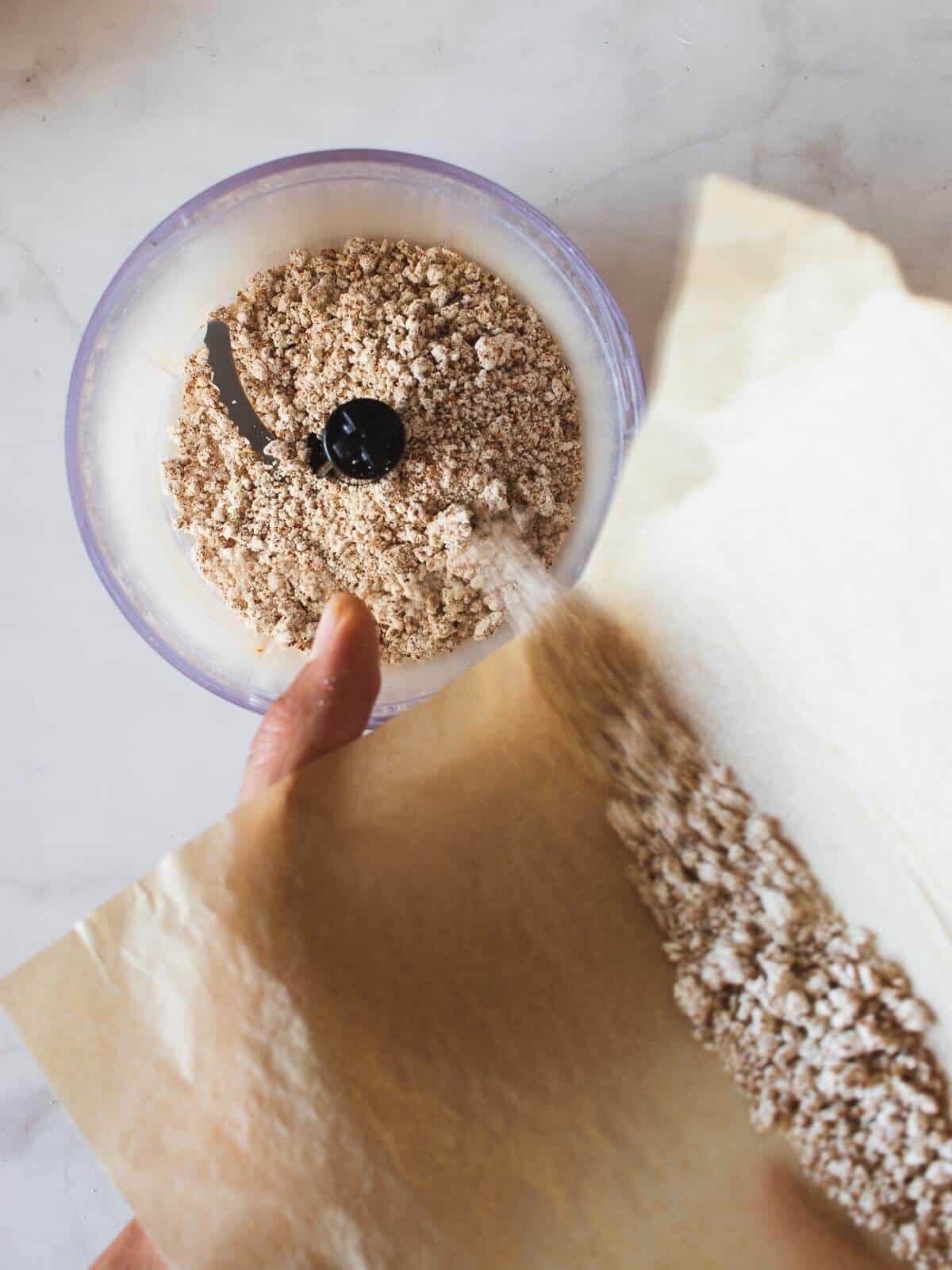 Pour the dried almond pulp into a blender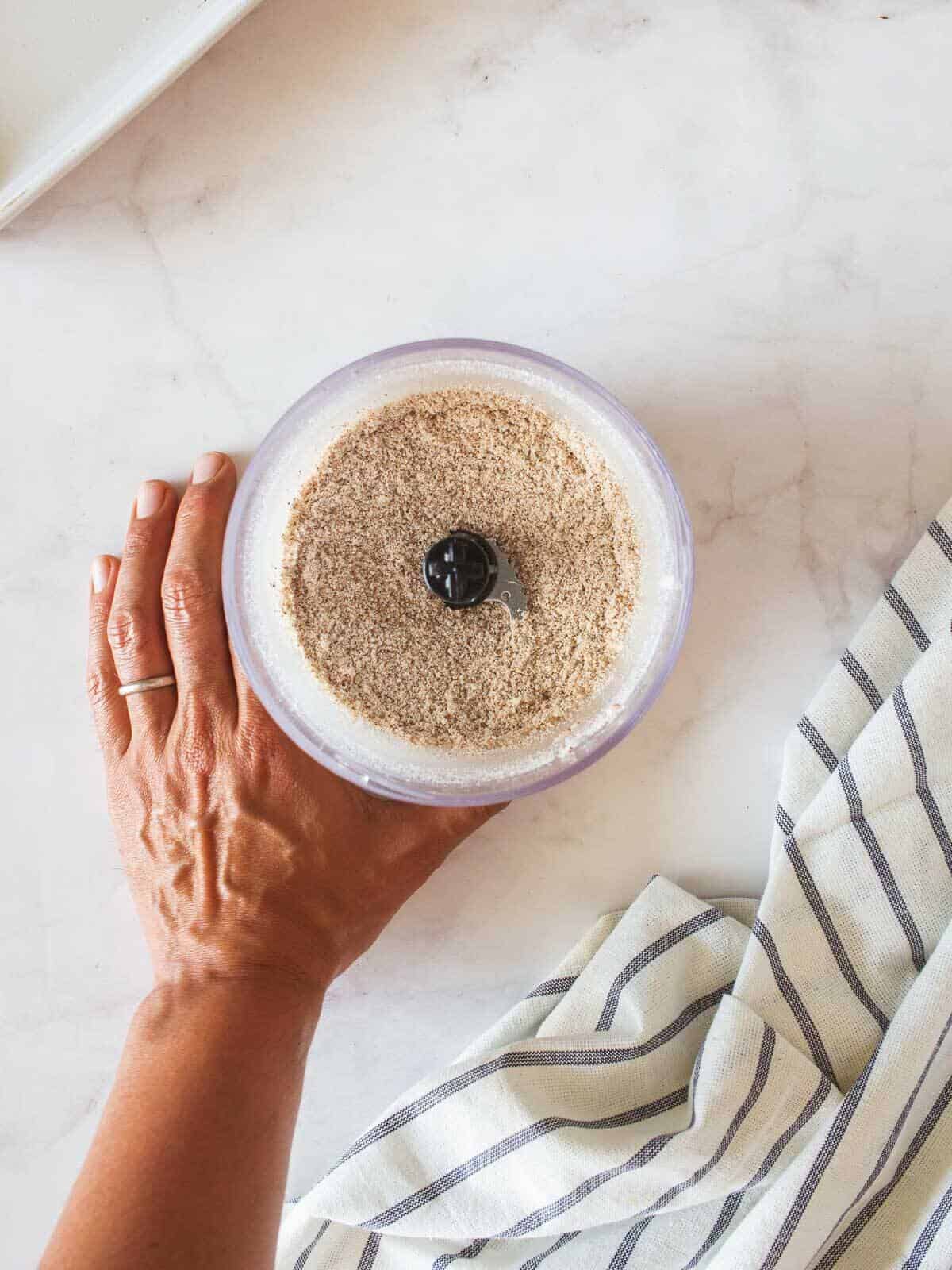 Blend briefly until you reach a fine consistency
Storing freshly made almond meal
Store your homemade almond meal in a glass container out of the fridge for about one month.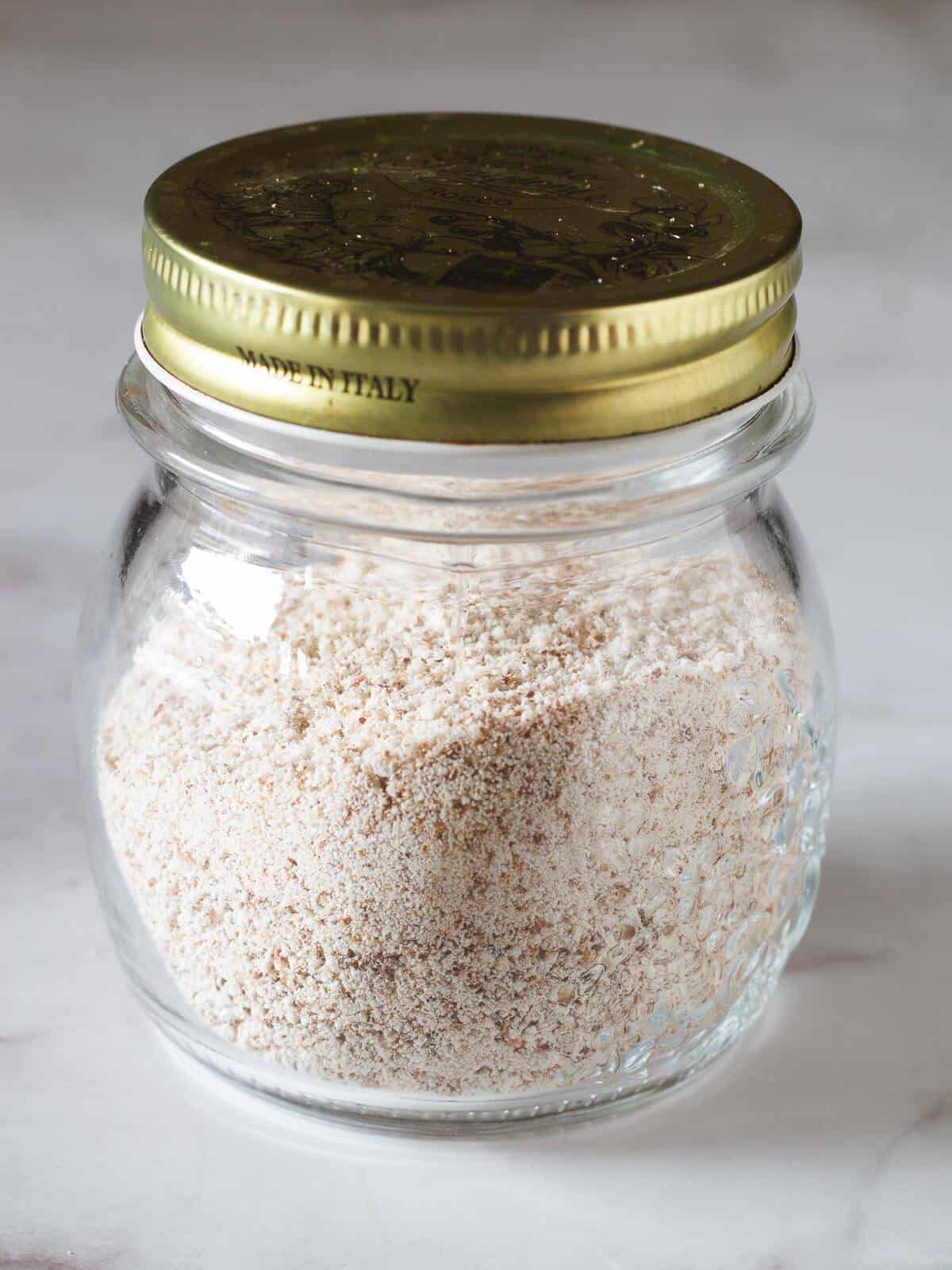 More interesting DIY recipes
Springtime is perfect for munching on tons of strawberries, but what to do when you go crazy at the farmers market? Make homemade strawberry juice or strawberry vinaigrette.
If you love sprouting your lentils or are curious about how to make your sprouts, you will also love these fantastic recipes using sprouts.
If you love the idea of starting a healthy juicing habit but don't have a juicer jet, no worries, explore our guide on how to juice without a juicer and what to do with juice pulp!
📋 Recipe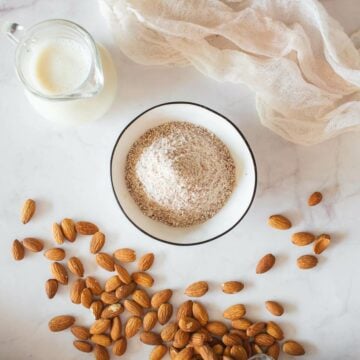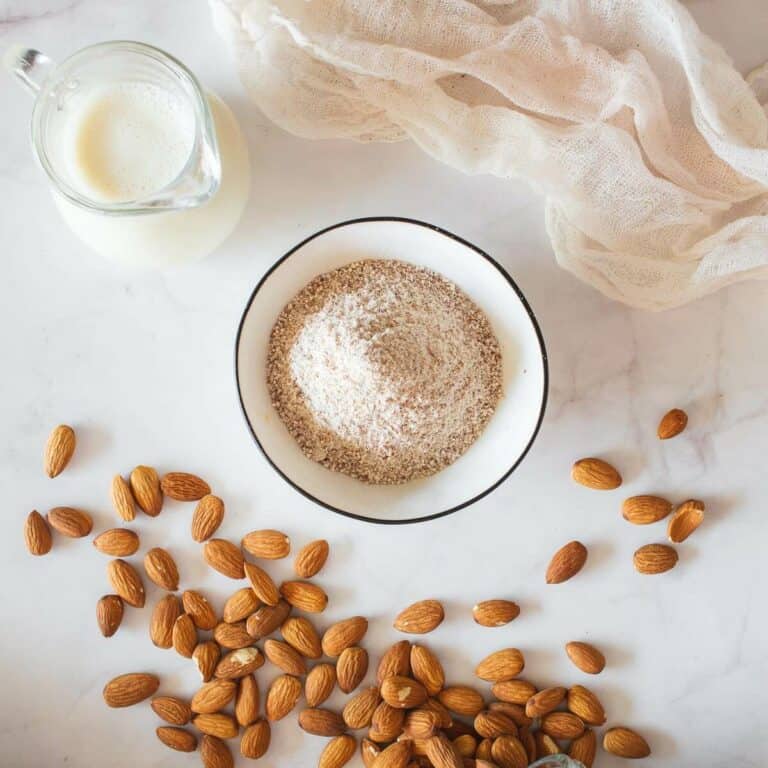 Making Almond Meal Recipe
If you're like me, you might end up with a lot of almond pulp left over after making almond milk. But before you toss it out, think about turning it into almond meal instead! It's a great way to make use of those leftovers and it's so easy to do. Just follow these simple steps and you'll have fresh almond meal in no time. Enjoy! 🙂
Equipment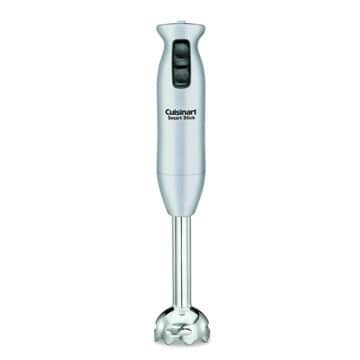 (affiliate link)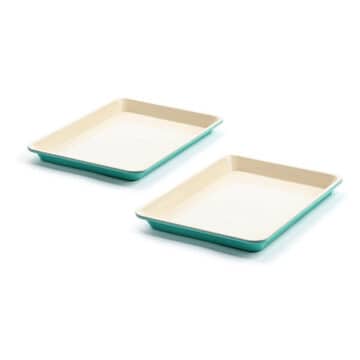 (affiliate link)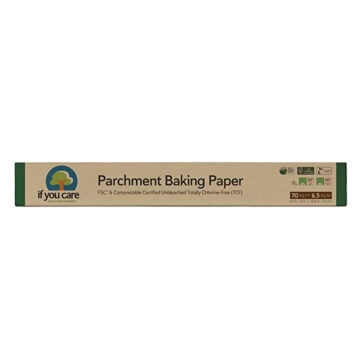 (affiliate link)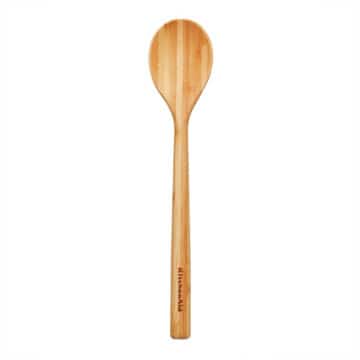 (affiliate link)
Directions
Pre-heat oven at 200 ºF (93 ºC). Make sure to squeeze all the liquid out of the cheesecloth were you made almond milk.

Bake. Use the upper and lower heat mode. Don't use the fan mode, as it will spread all the pulp away. The baking time is about two hours; you must get the almond pulp 100% dehydrated. The more you spread it out, the quicker.

Stir. You will need to stir the almond pulp about 4-5 times during the process. Disintegrate the clumps and don't let them become brown

Rest. Leave the baked almond pulp to sit for a couple of hours, and then you can blend it for about 20 seconds until you have almond flour. You can then use it in your favorite baked goods.

Blend or process the dried almond pulp until fine consistency flour results. It should only take about 15 seconds. Ensure not to blend it too much. Otherwise, the almond meal will clump.

Store. Remember to store the almond meals in an airtight container at room temperature for up to a month.
Notes
Result is approximate = ¾ cup almond pulp yields ¼ cup almond meal (30-35 grams)
Nutrition Facts
Calories:
158
kcal
Carbohydrates:
6
g
Protein:
6
g
Fat:
14
g
Saturated Fat:
1
g
Fiber:
3
g
Sugar:
1
g
Calcium:
59
mg
Iron:
1
mg
Nutrition Facts
Making Almond Meal Recipe
Amount per Serving
% Daily Value*
* Percent Daily Values are based on a 2000 calorie diet.
Food safety
We sometimes take for a granted that we have years (or decades) of cooking experience that the average visitor may not. Add to or remove the list below with health and safety tips.
Cook to a minimum temperature of 165 °F (74 °C)
Do not use the same utensils on cooked food that previously touched raw meat
Wash hands after touching raw meat
Don't leave food sitting out at room temperature for extended periods
Never leave cooking food unattended
Use oils with a high smoking point to avoid harmful compounds
Always have good ventilation when using a gas stove