Cooking Valentine's dinner shouldn't be a hassle! We've curated a list of vegan recipes perfect for the perfect romantic vegan dinner in honor of Valentine's Day. Whether you're looking for an elegant main dish or sweet treats to share with your loved one, we've got you covered. So grab your ingredients and get cooking!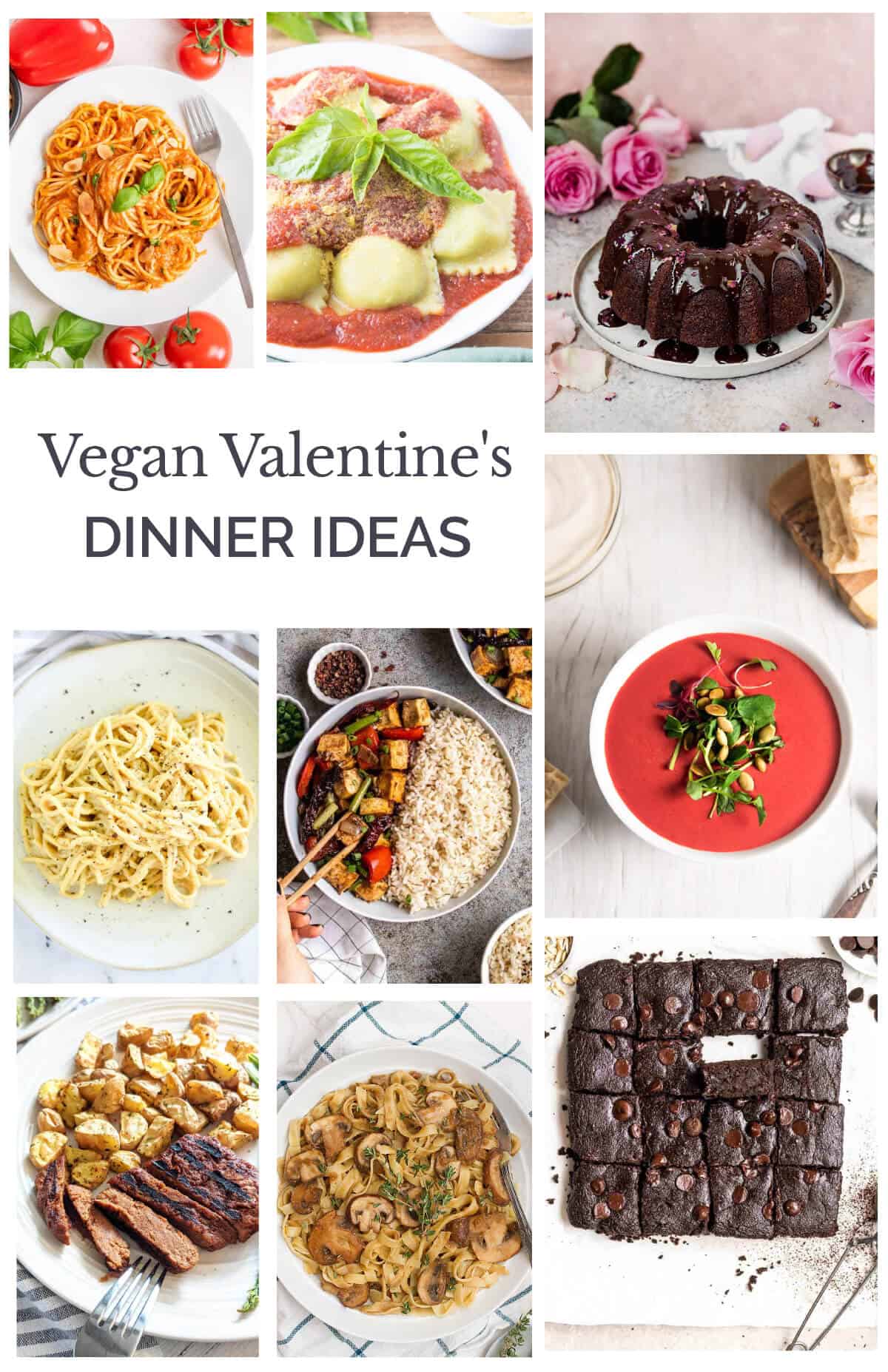 We have handpicked delicious plant-based recipes suitable for an extra special romantic dinner, so you don't have to worry about recipes with too much garlic or ingredients that some people might not easily digest. While still packing lots of flavor and healthy veggies.
We aimed to keep these vegan valentine's day recipes light enough so you can enjoy a long and romantic meal either with your partner in crime or your friends and loved ones.
Vegan appetizers
We are sure you will find a romantic vegan recipe here to make the perfect dish for igniting the night! There's no need to cook the whole day for a pleasant and memorable dinner!
You need to start your vegan's valentines with the right foot(d) right? Let's get into some seriously yummy appetizers.
This beet hummus has the perfect color, is gluten-free, and doesn't use chickpeas which some people don't tolerate well.
A vegan valentine's day recipes compilation wouldn't be complete without a colorful pink gluten-free appetizer!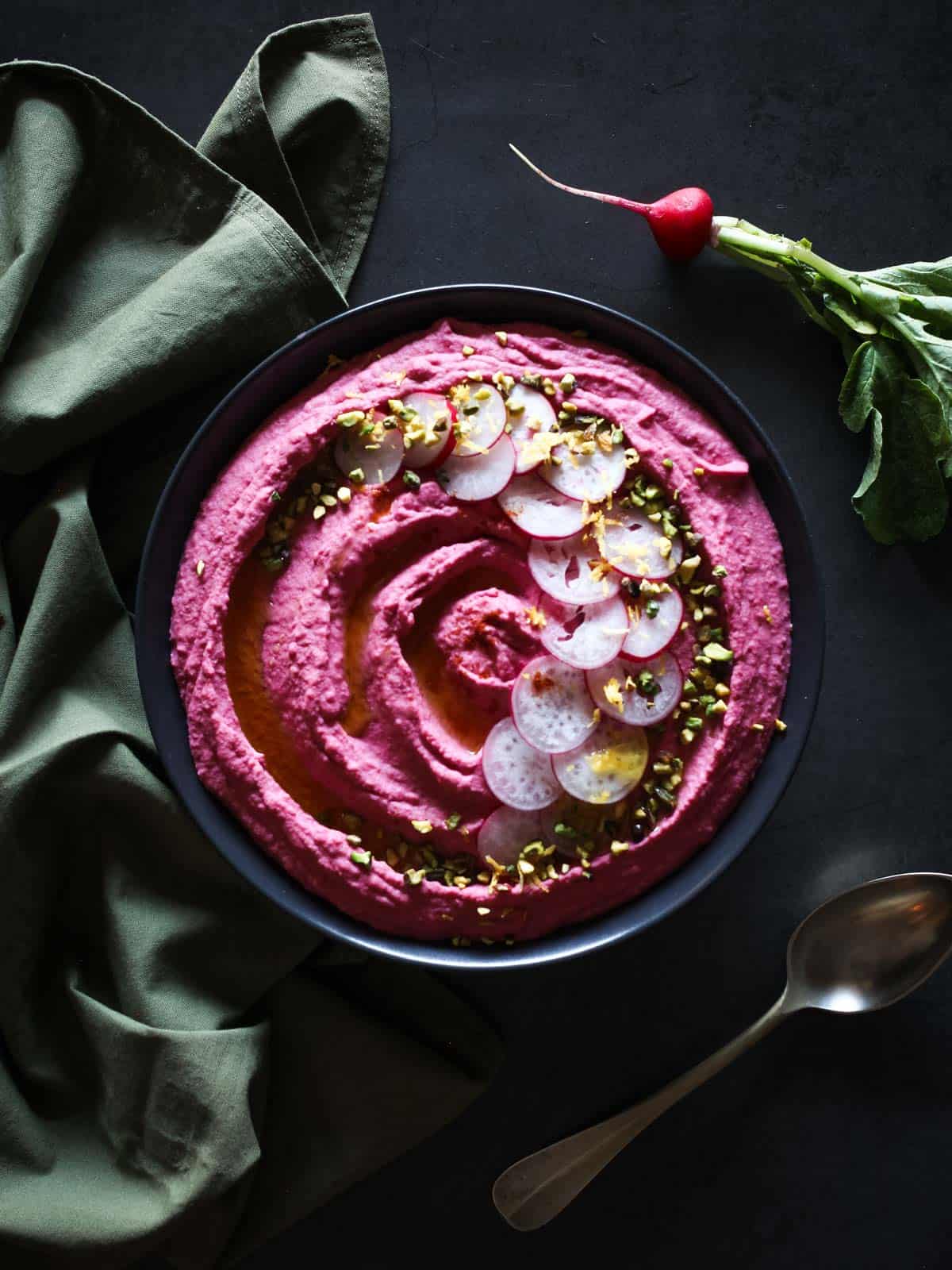 If you're looking for a light but a delicious, appetizer to serve alongside your vegan Valentine's Day dinner, look no further than this strawberry spinach salad! The sweetness of the strawberries pairs perfectly with the earthiness of the spinach, and the balsamic vinaigrette gives it a nice tartness.
Plus, this salad is easy and quick to whip up - perfect if you're short on time.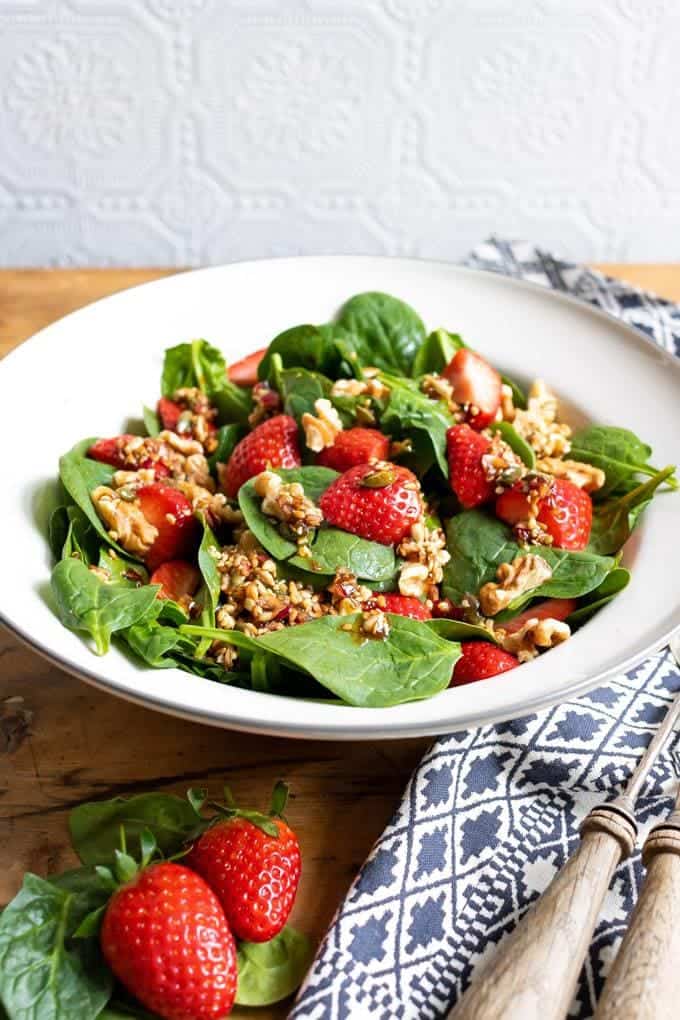 Do you love Italian food, but don't love all of the calories that come with it? Well, I have a delicious and healthy gluten-free option for you: no-fry eggplant Parmesan. Don't let the name fool you – this dish is flavor-packed.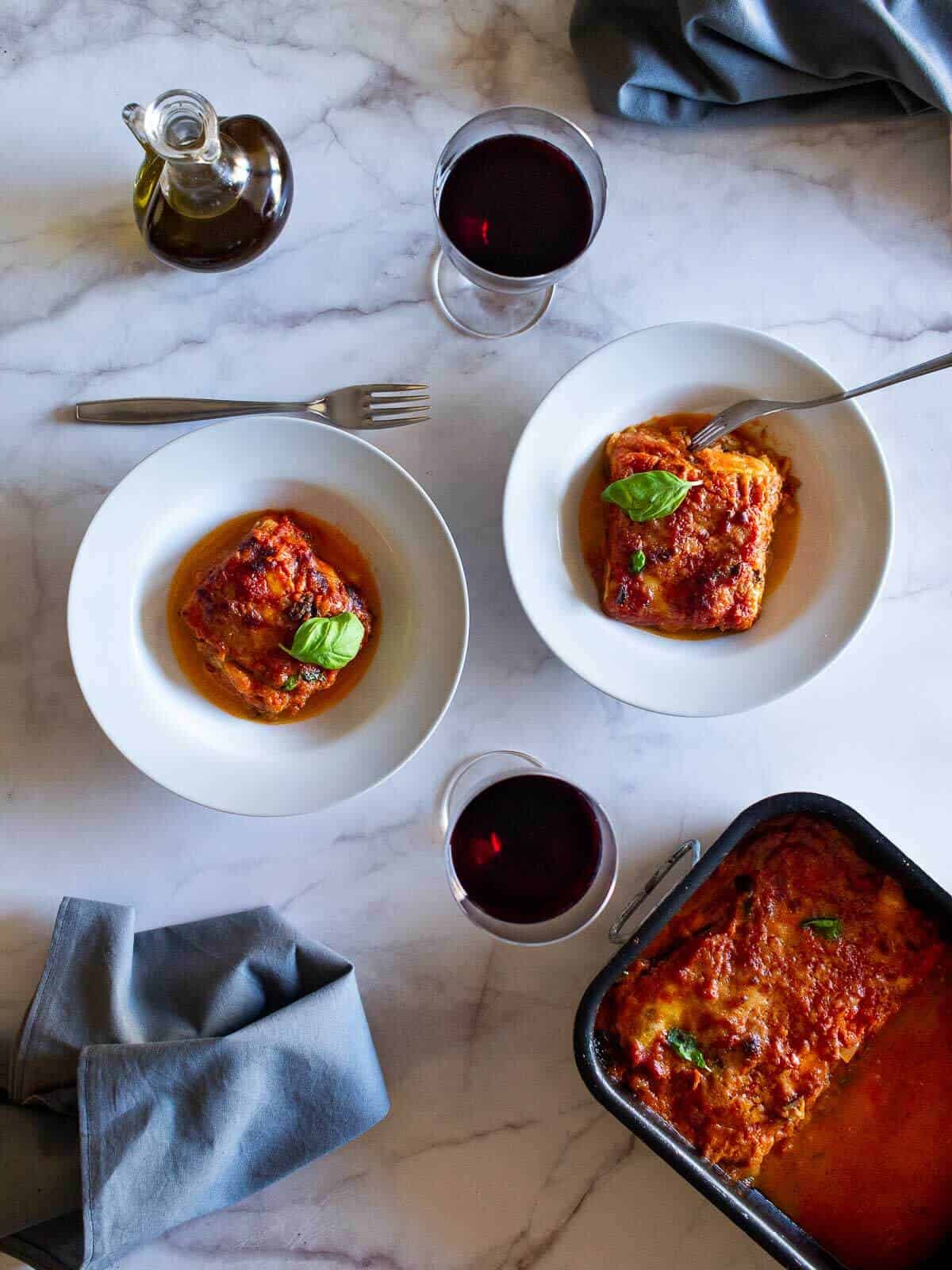 This vibrant Vegan Beetroot Soup makes the perfect Valentine's dish! It's smooth and full of flavor. Plus, it's easy to make and packed full of nutrients.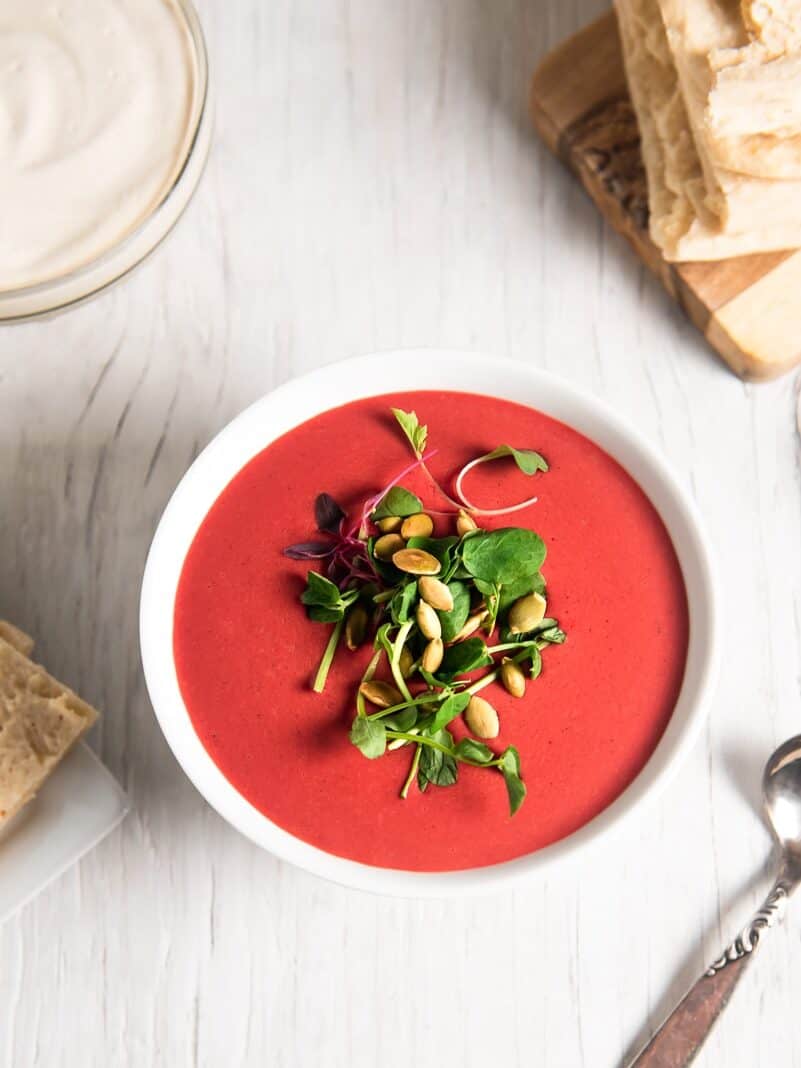 This fantastic focaccia recipe is made with delicious fresh herbs and can be made in advance.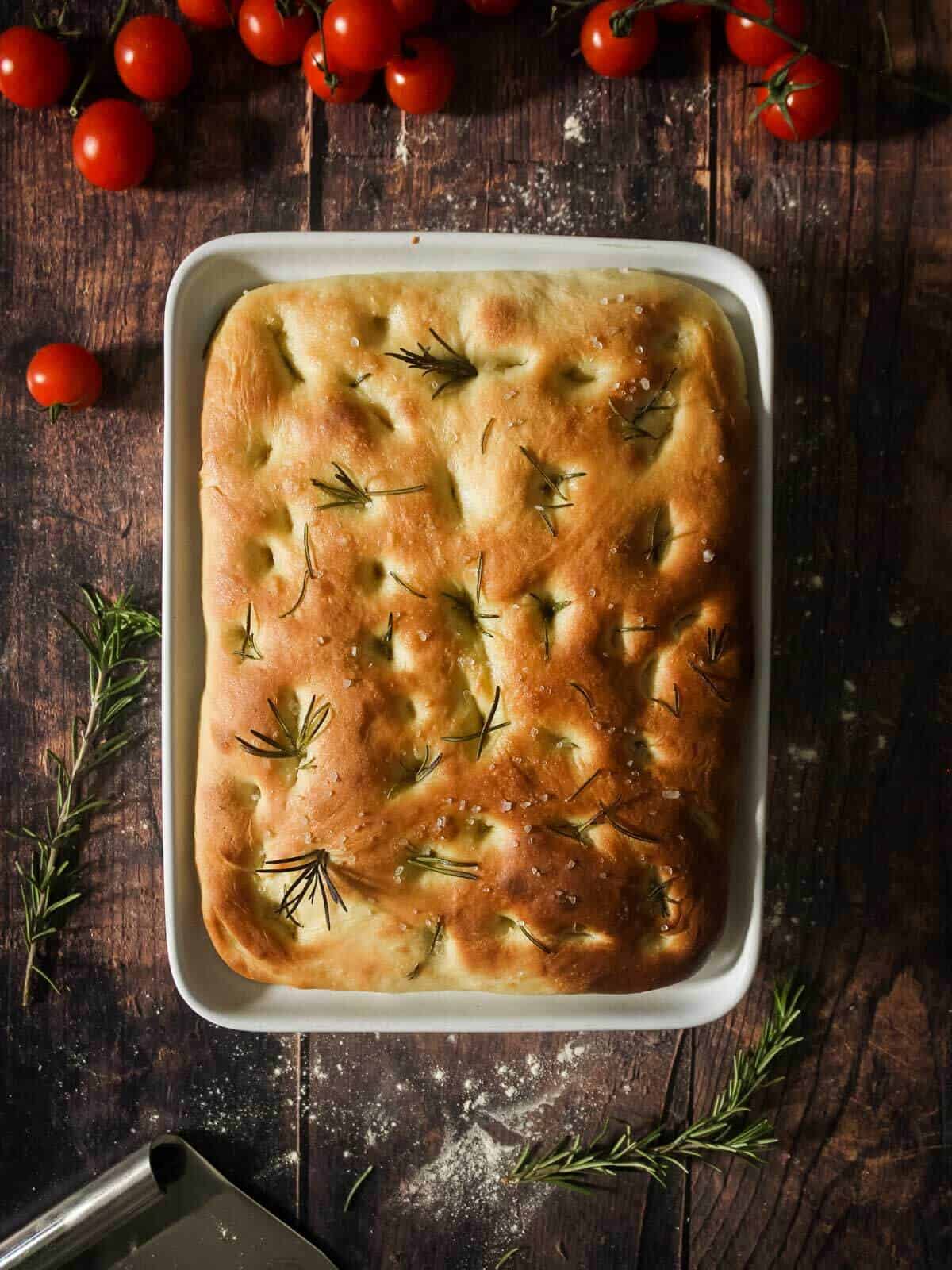 This bread is perfect for bruschetta – a simple appetizer of toast with olive oil, garlic, and tomatoes. If you're looking for an easy but impressive dish to make for your next party, give this recipe a try!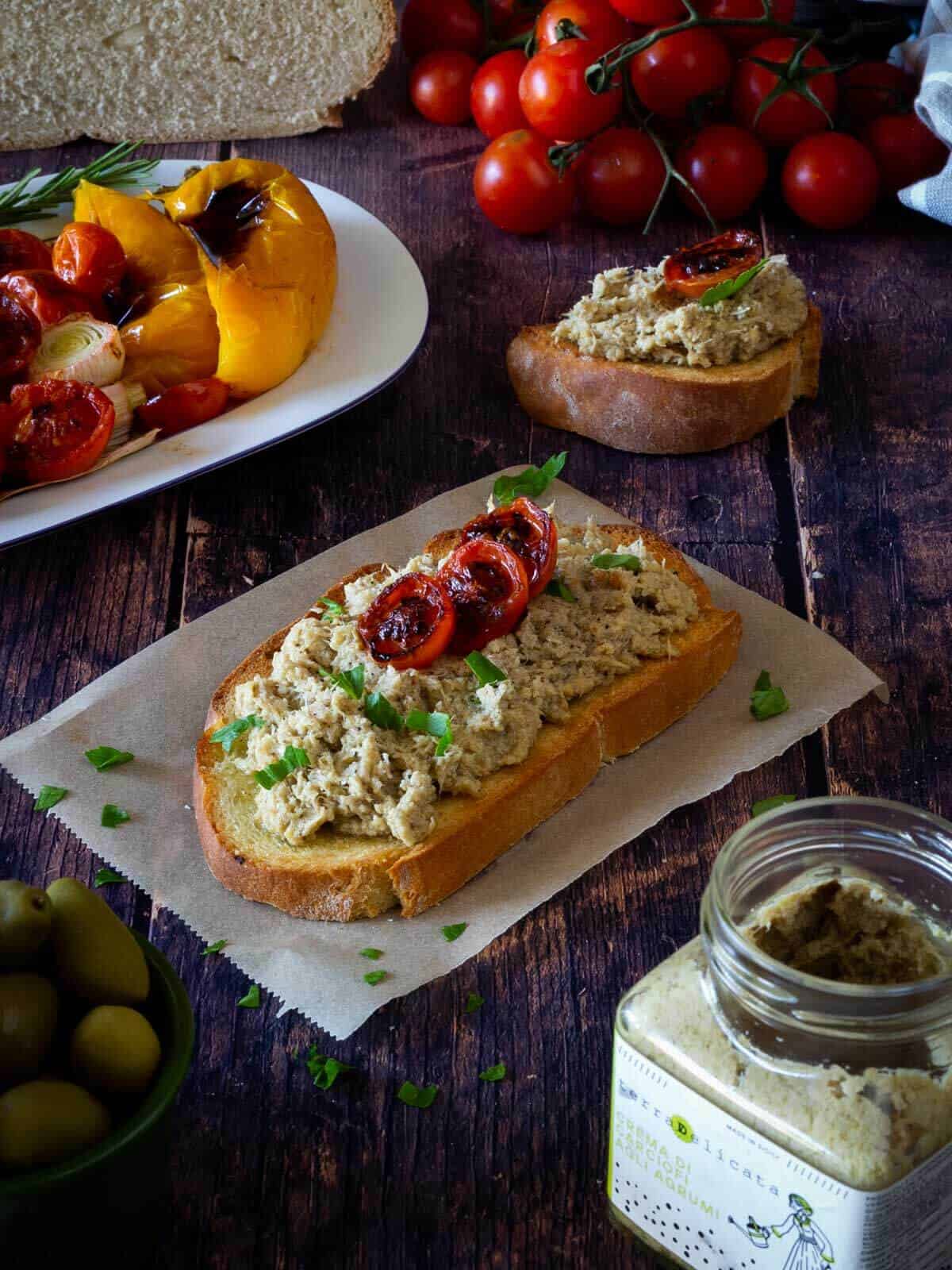 These eggplant roll-ups have a tasty filling made with tofu, mushrooms, and nutritional yeast mix, topped with a creamy white sauce (a vegan bechamel sauce made with either chickpea flour or almond flour) that your partner will adore.
Pair it with a bottle of Riesling white wine, perfect for special occasions.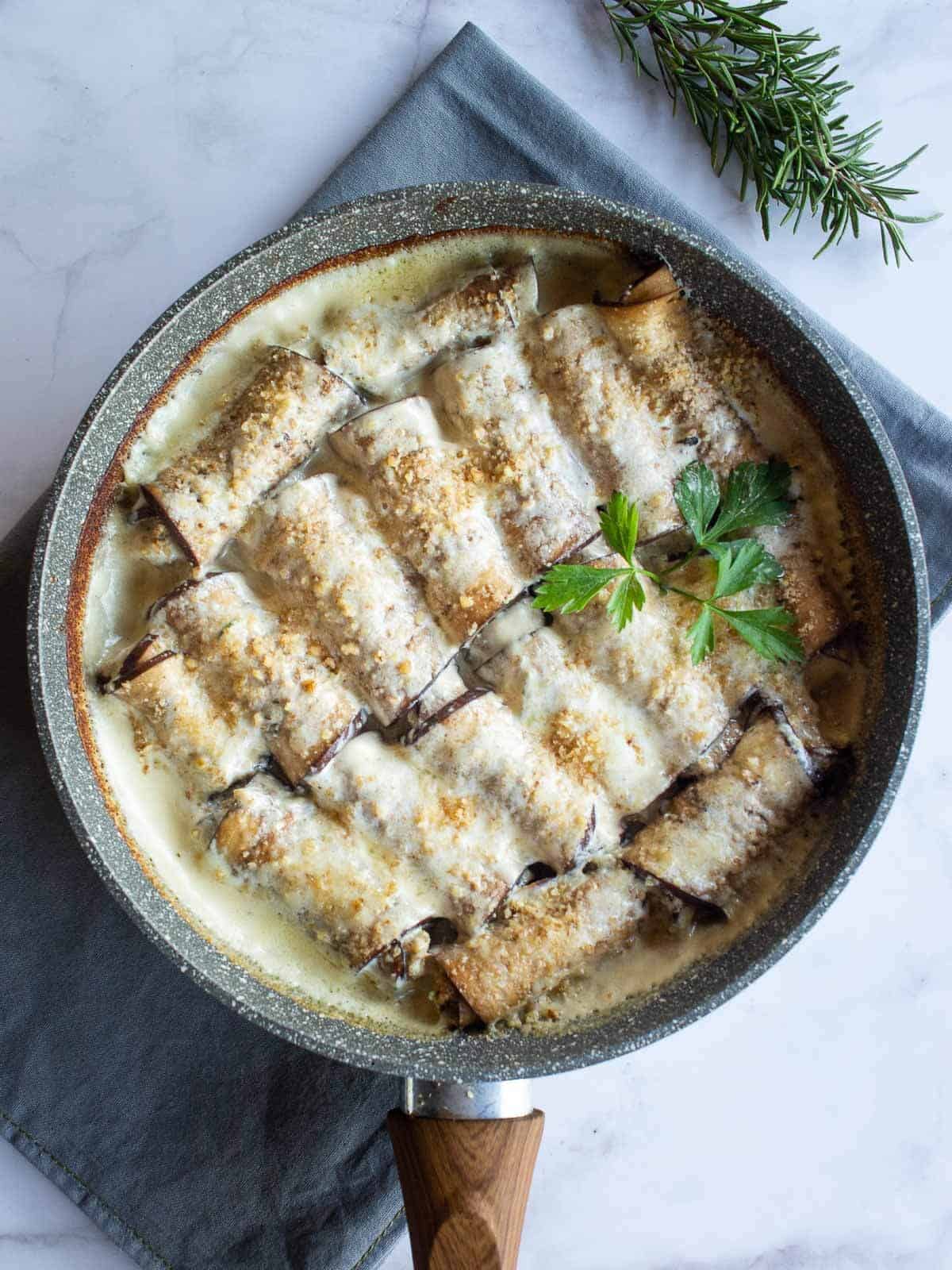 Have you ever had carrot and ginger soup? It's delicious! This is a recipe that I came up with, and it's really simple to make. The best part is, this soup is healthy and satisfying.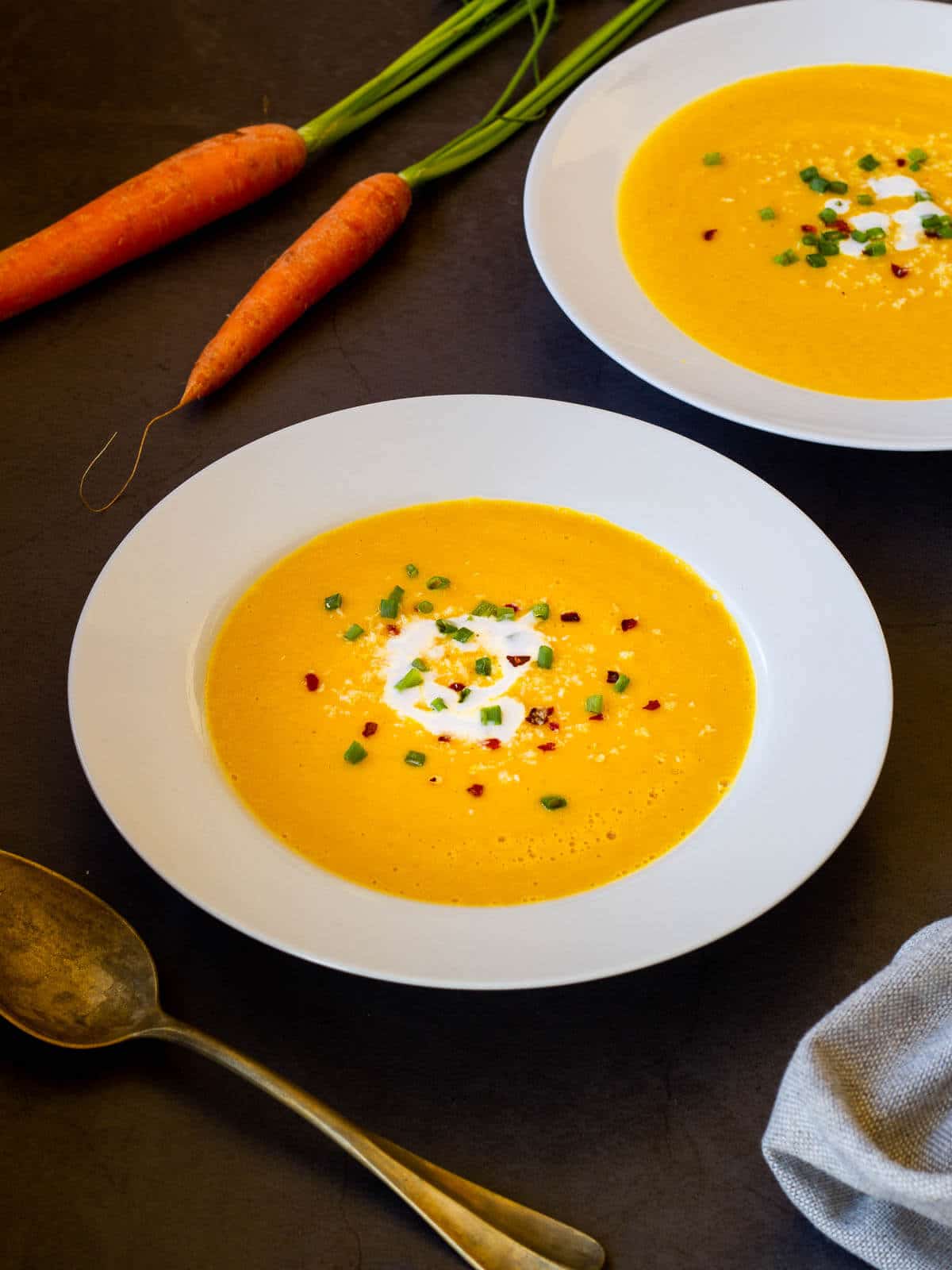 Looking for an easy way to impress your babycakes? Try serving up some artichokes with dipping sauce!
This elegant appetizer is sure to wow anyone. And the best part is, it's really simple to make.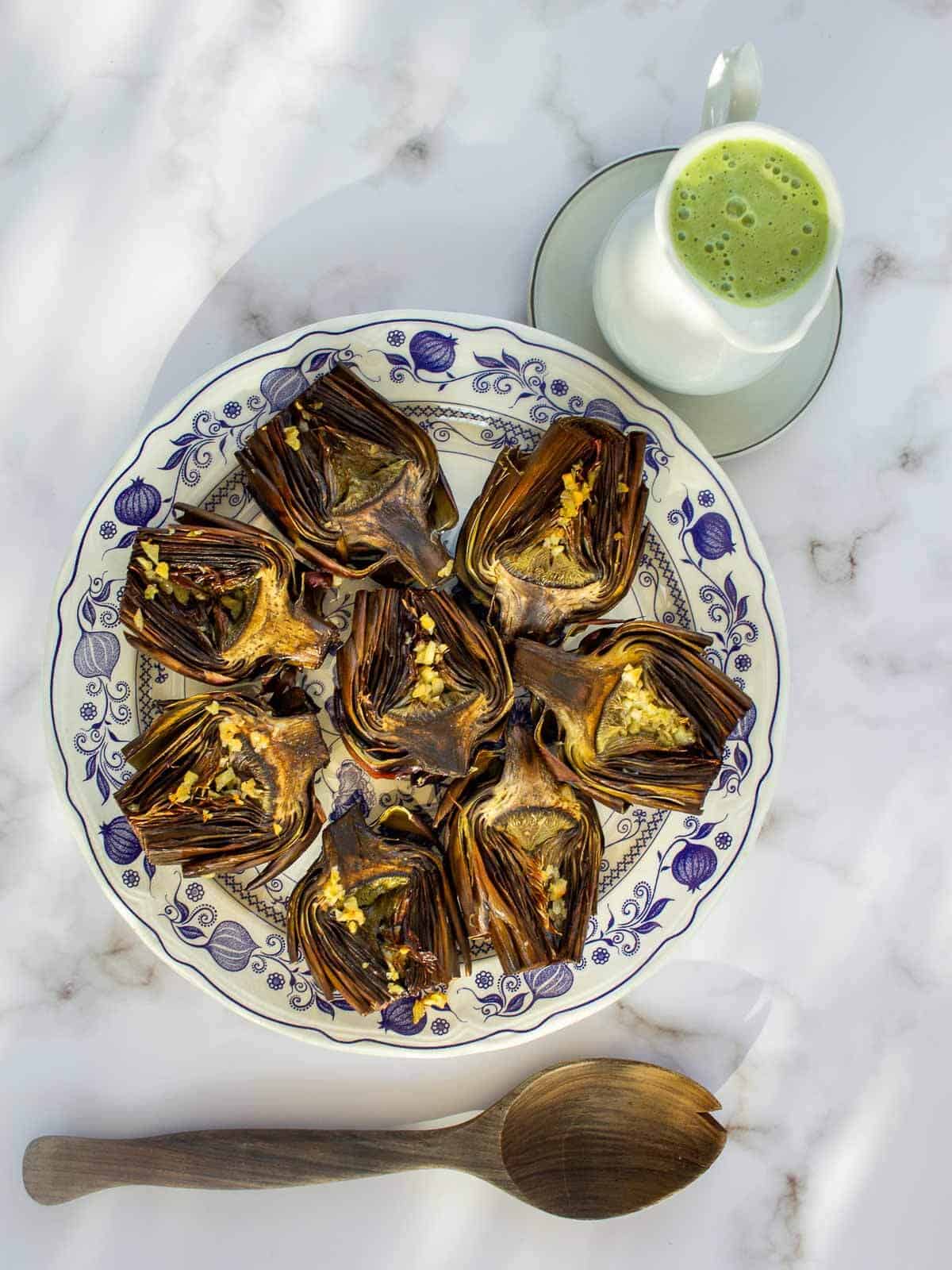 Romantic vegan dinner recipes
We love having a creamy and savory plant-based risotto for Valentine's day dinner, pastas are great options too.
We think the main course should be light enough to be able to taste various dishes without getting excessively full and make the romantic evening last.
Make sure you pair your dinner with a nice red or white wine.
Valentines pasta dishes and Italian cuisine favorites
One great thing about pasta is that it is easy to cook and rich, so you can spend little time making multiple dishes without worrying too much about the main course. We have a nice collection of Italian main course dishes.
It can't get easier or more romantic and delicious than this gluten-free sun-dried tomatoes risotto recipe. You will have this fantastic dish ready in less than 30 minutes and your lover will surely be impressed!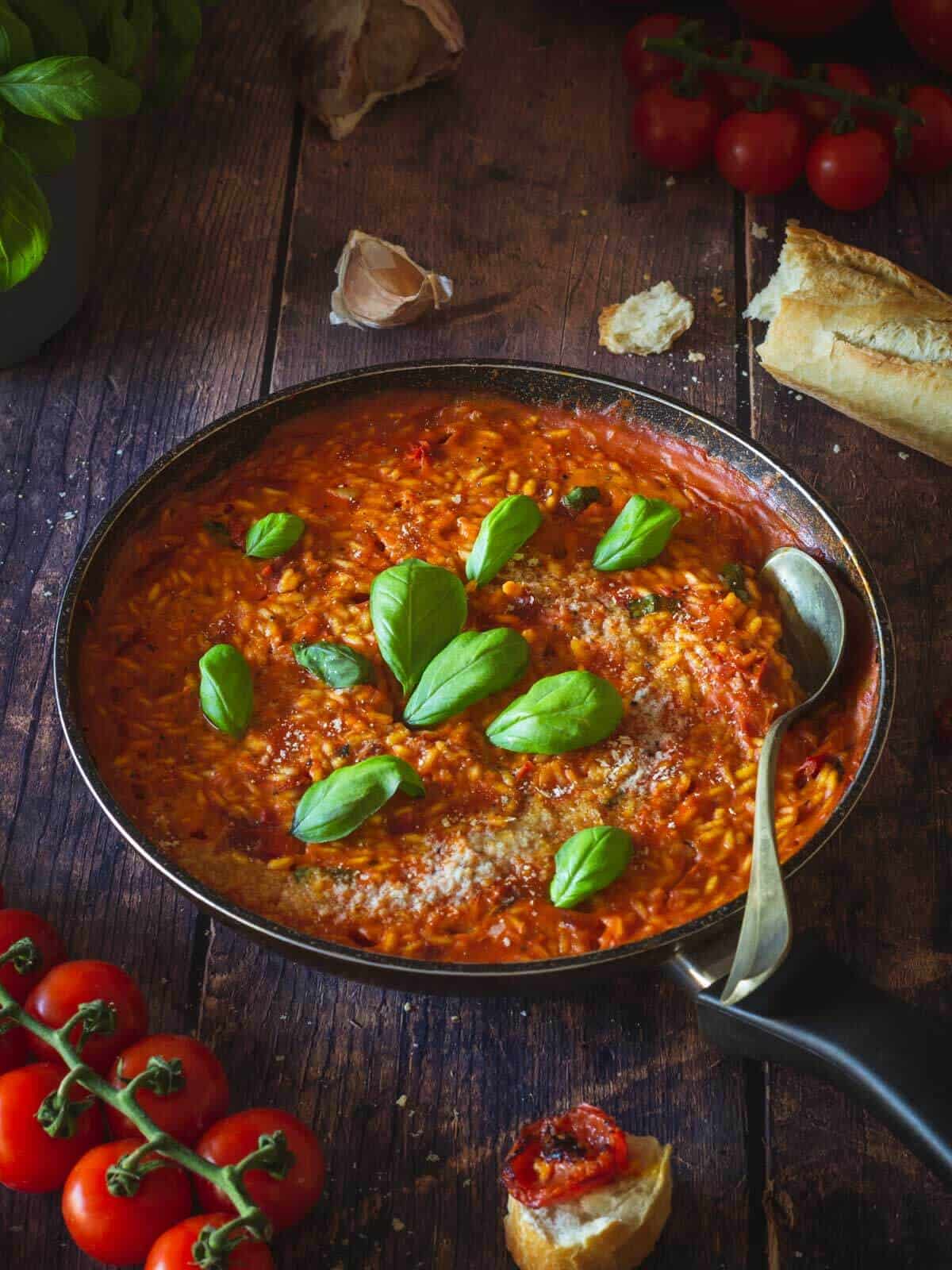 This vegan butternut squash risotto is so nourishing. With a wonderfully creamy texture and tender butternut, it's a dish that's ideal for sharing with the one you love.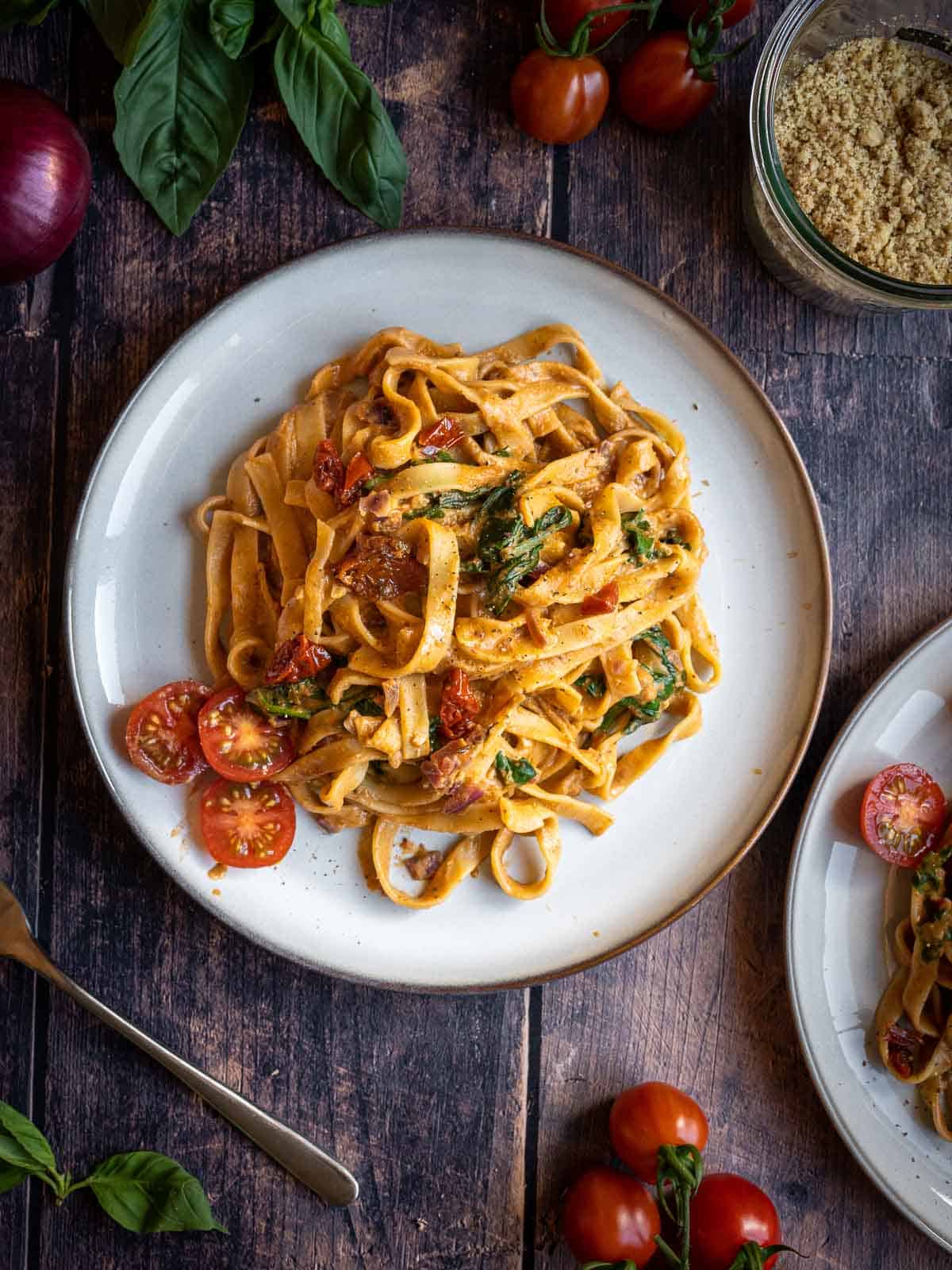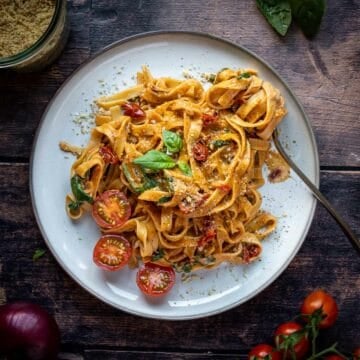 Creamy Fettuccine Rosé Sauce Pasta
A delicate, luxurious, and incredibly effortless romantic pasta dish made by blending two extraordinary pasta sauce types worlds.
Make this Recipe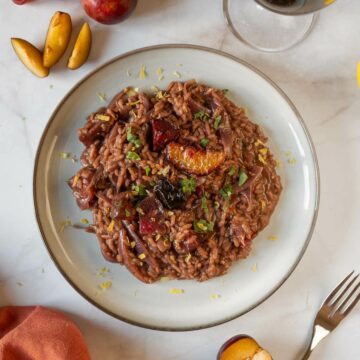 Red Wine Risotto
A healthy vegan recipe for red wine risotto. This dish is perfect for a special occasion such as a romantic Valentine's night in.
Make this Recipe
There's something about a creamy mushroom risotto that just makes you feel all warm and fuzzy inside.
It's the perfect comfort food for a cold winter romantic vegan dinner, and it's surprisingly easy to make.
If you're looking for a delicious, hearty meal that will satisfy your cravings and your loved one's go for it!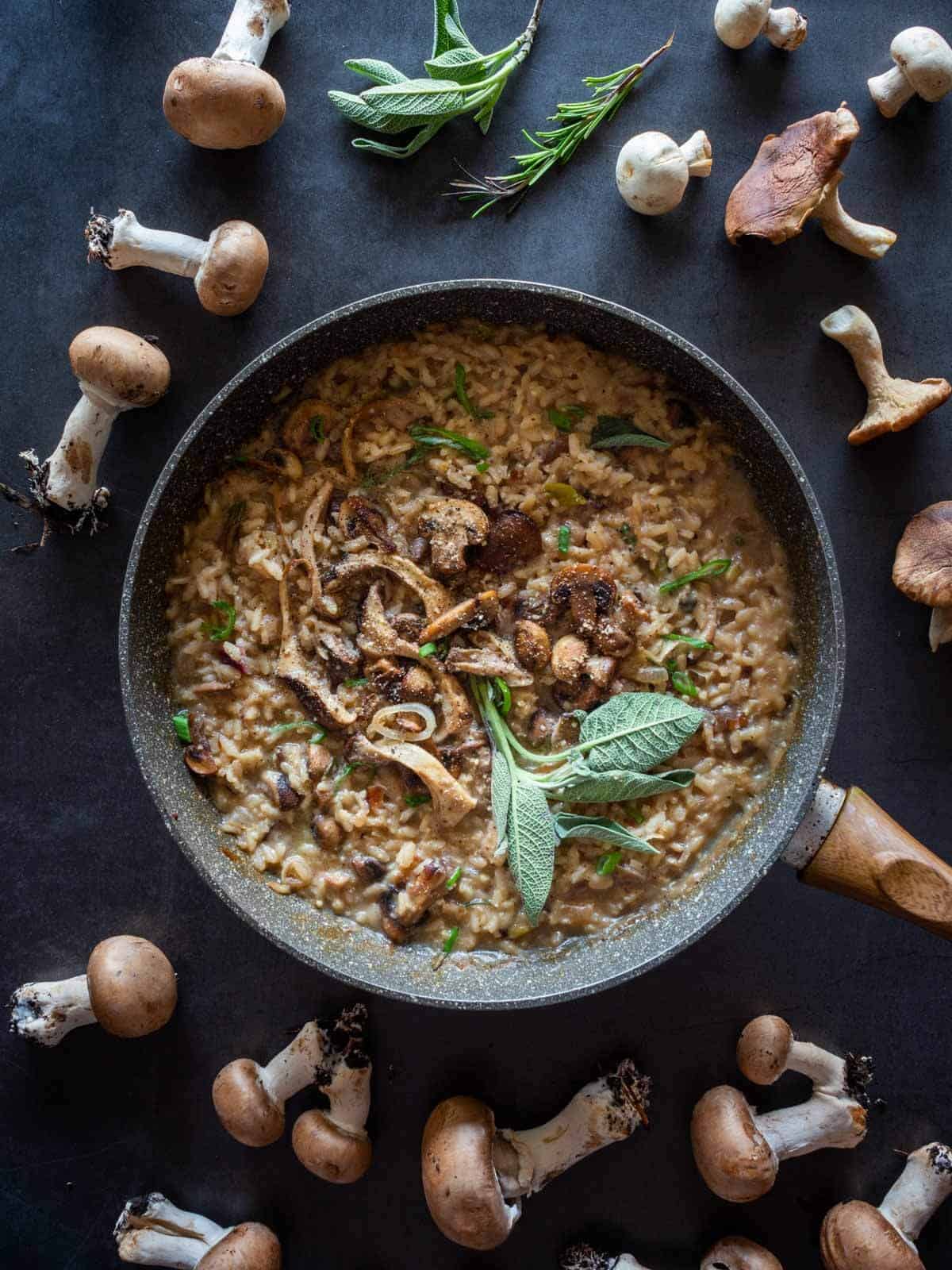 This vegan roasted pumpkin risotto is the perfect dish to warm you up from the inside out. It's creamy, healthy, and oh-so-tasty! Plus, it's really easy to make - perfect for a cozy night in. Give it a try!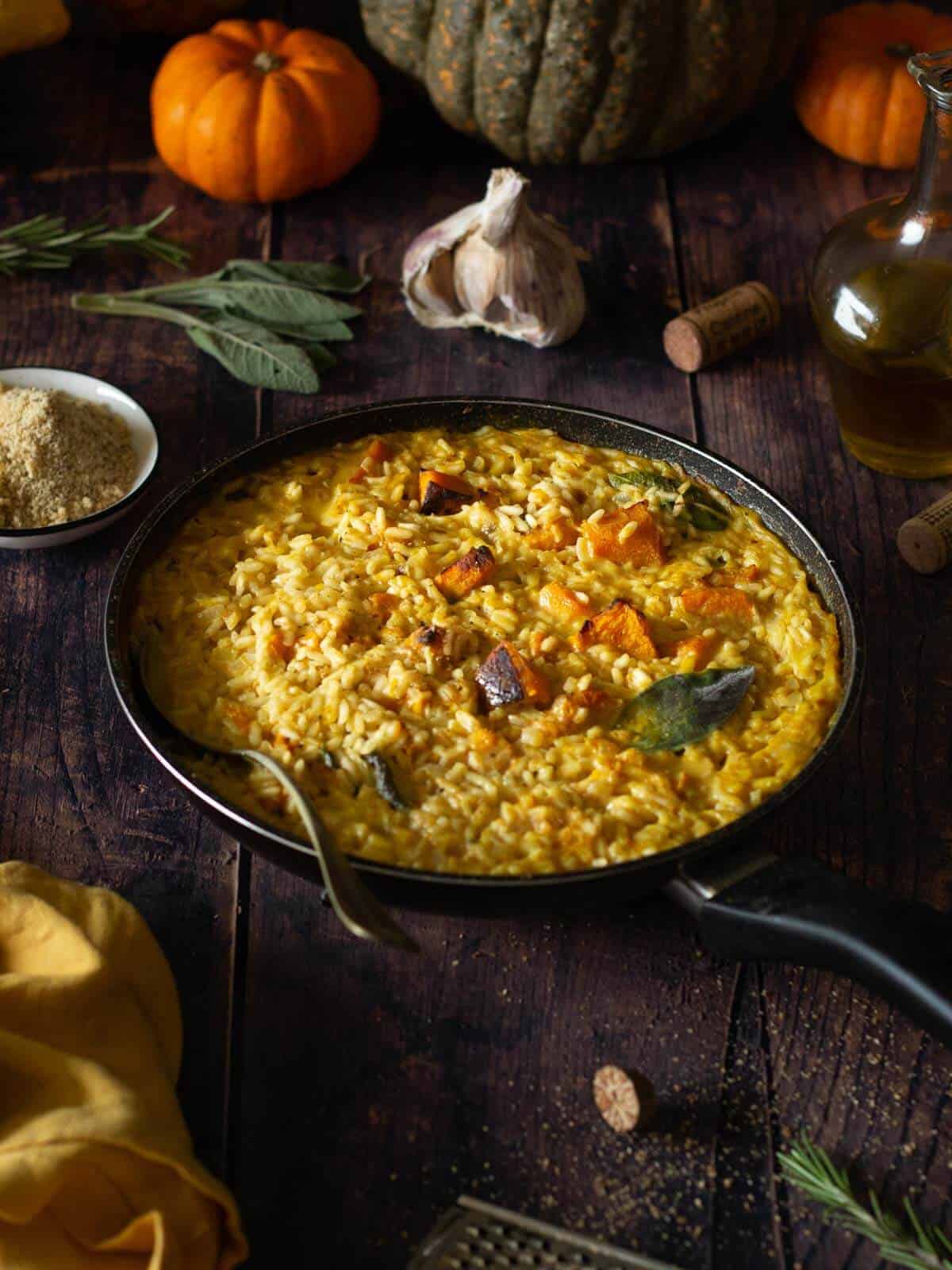 This vegan risotto alla Milanese is perfect for a romantic Valentine's dinner. It's easy to make and tastes delicious.
Best of all, it's plant-based, so it's good for you too! Give it a try this year and impress your loved one.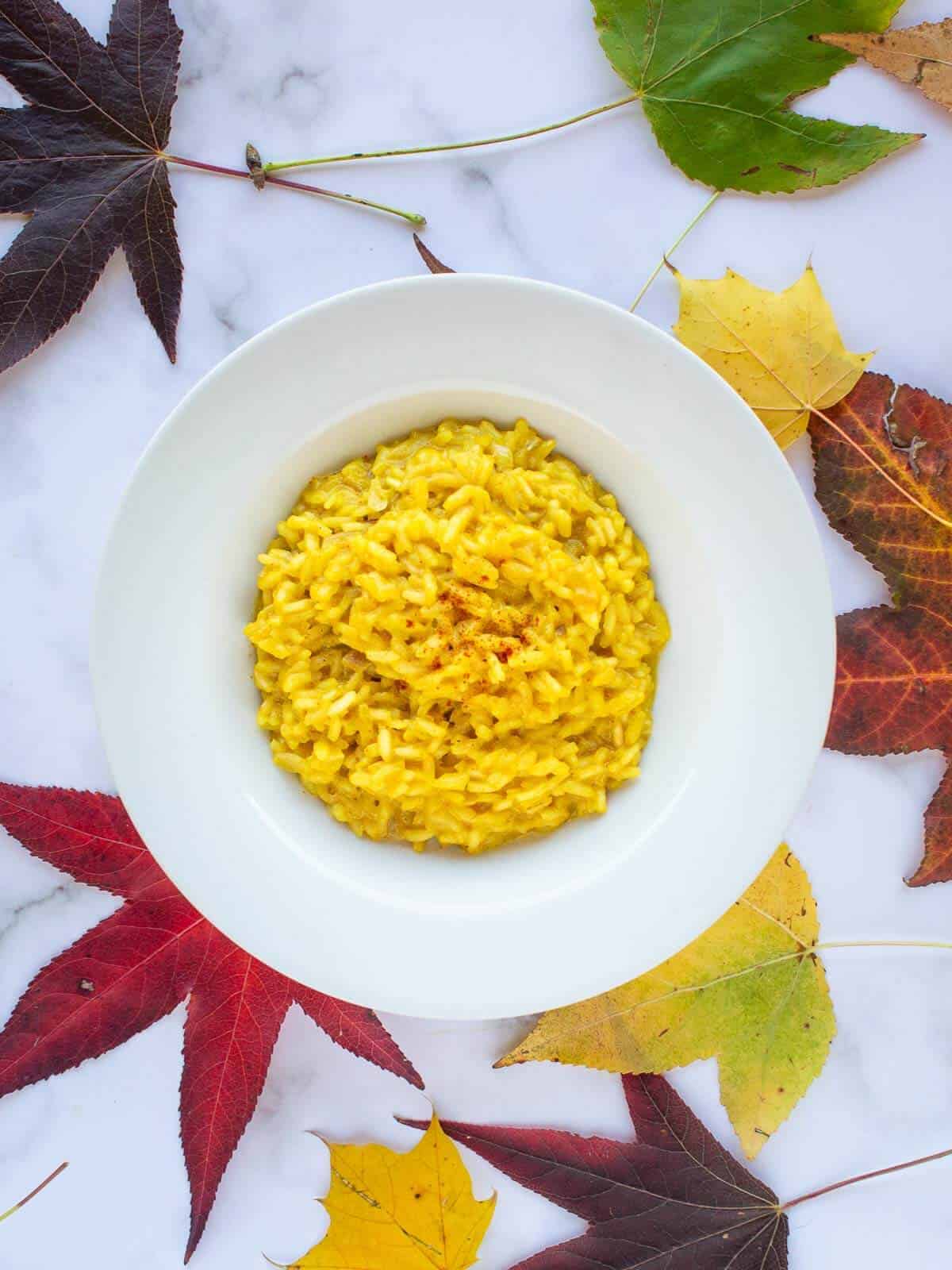 This Vegan Lemon Butter Pasta with Peas and Charred Leeks pairs fresh lemon juice with vegan butter for the best dairy-free lemon butter sauce
This two-ingredient Vegan Sweet Potato Gnocchi is also wholly grain-free! It's easy and fun to make and tastes great with just about any pasta sauce
This Vegan Cacio e Pepe is a simple yet elegant meal that will impress!
This dairy-free spin on the classic Italian dish is made creamy using a combination of starchy water, miso, and pumpkin seed Parmesan cheese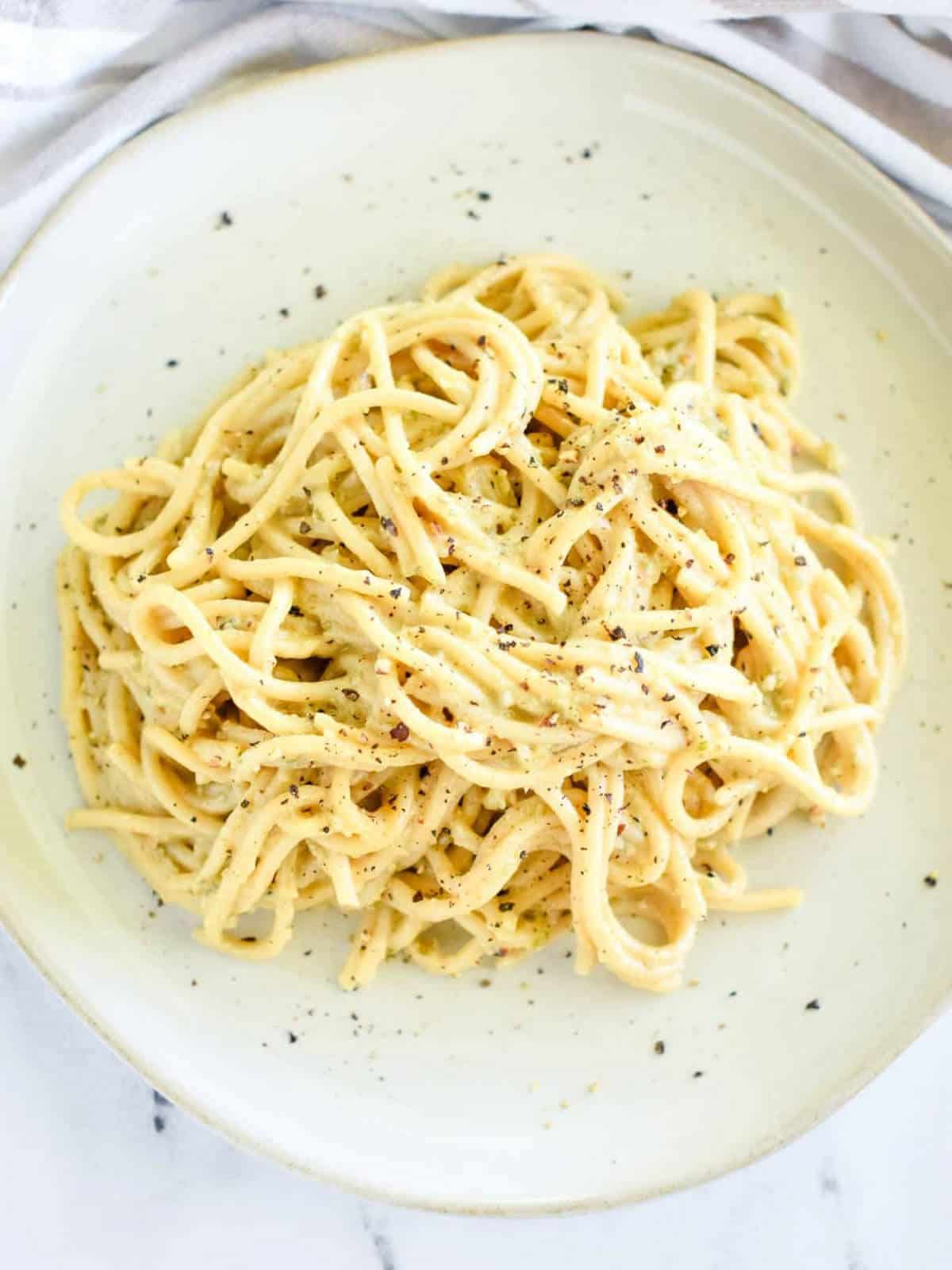 Homemade vegan ravioli filled with spinach tofu ricotta! Fun to make, and perfect to freeze for easy meals.
Top with your favorite sauce for a delicious Valentine's dinner!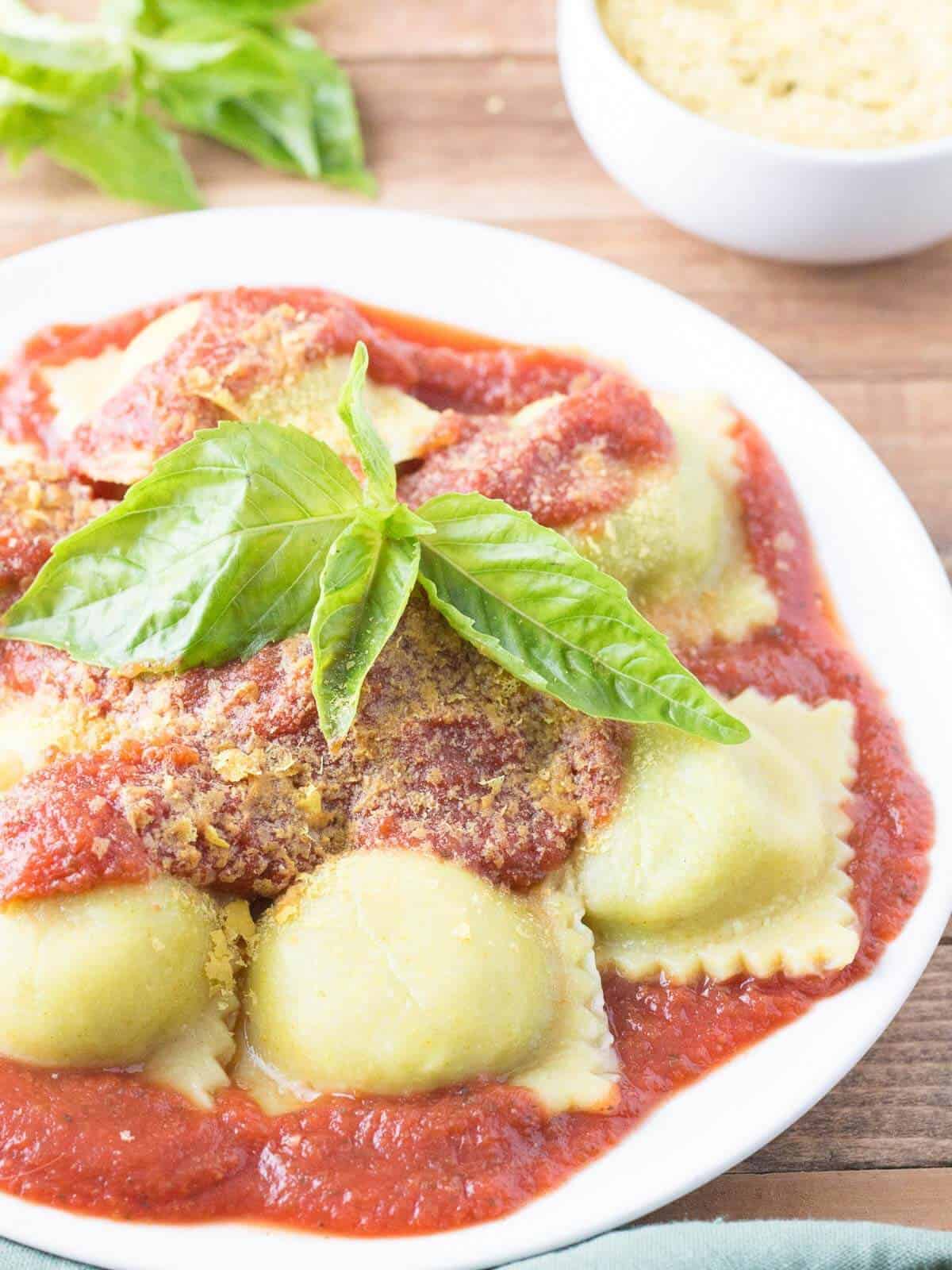 Do you love pasta? Do you love Italian food? Then you're going to love this vegan version of one of the most popular Italian dishes around - pasta alla puttanesca.
This dish is made with a delicious, tangy tomato sauce, olives, capers, and lots of garlic. It's one of the best quick vegan valentine's day recipes!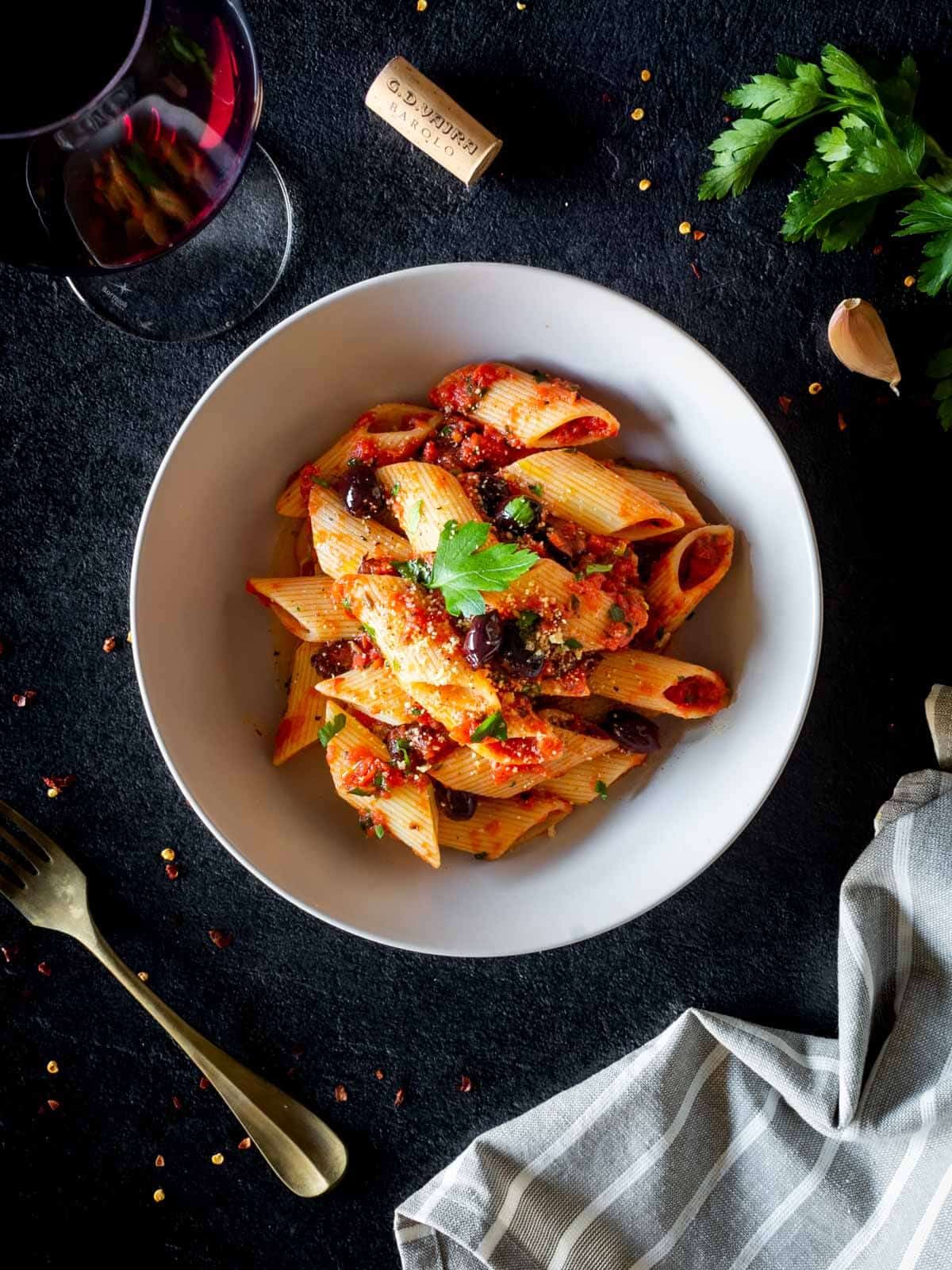 Tagliatelle ai Funghi is a classic Italian dish for a reason! This veganized version is true to the traditional recipe without all the dairy.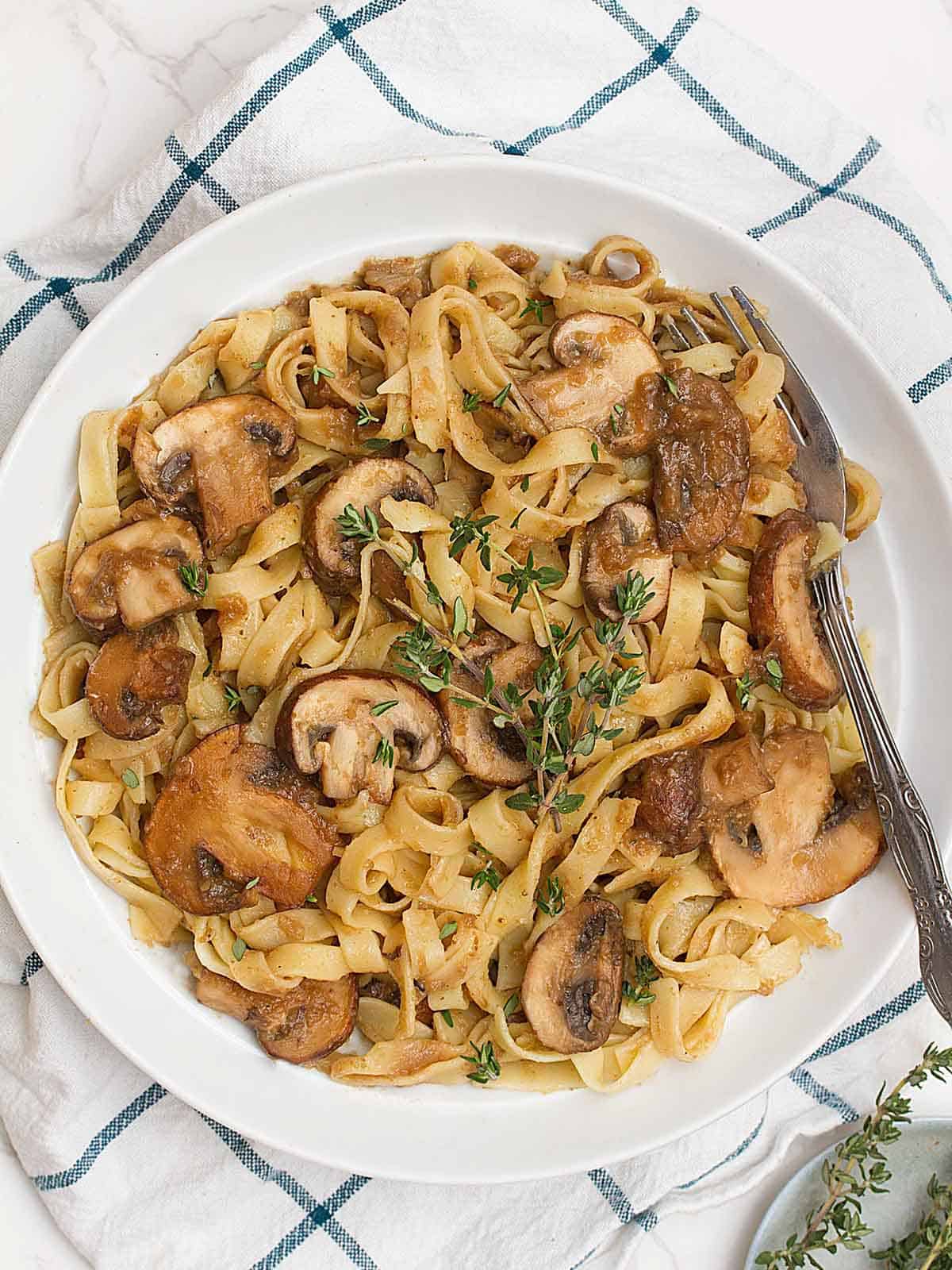 If you're looking for a hearty delicious and suggestive romantic vegan dinner, look no further than these vegan stuffed shells!
They're packed full of fiber and protein, making them the perfect meal to fuel your day. Plus, they're super easy to make - perfect for special occasions.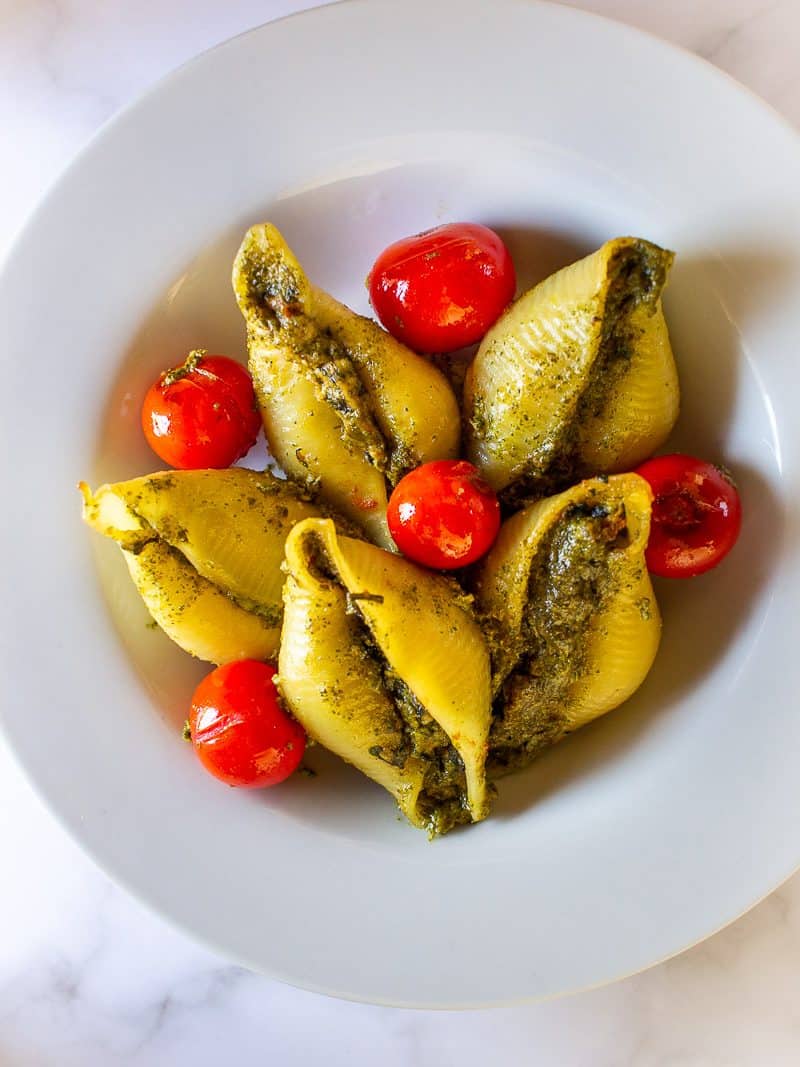 Make this roasted red pepper and tomato sauce for a romantic dinner for two. It's bursting with flavor and perfect served with your favorite pasta.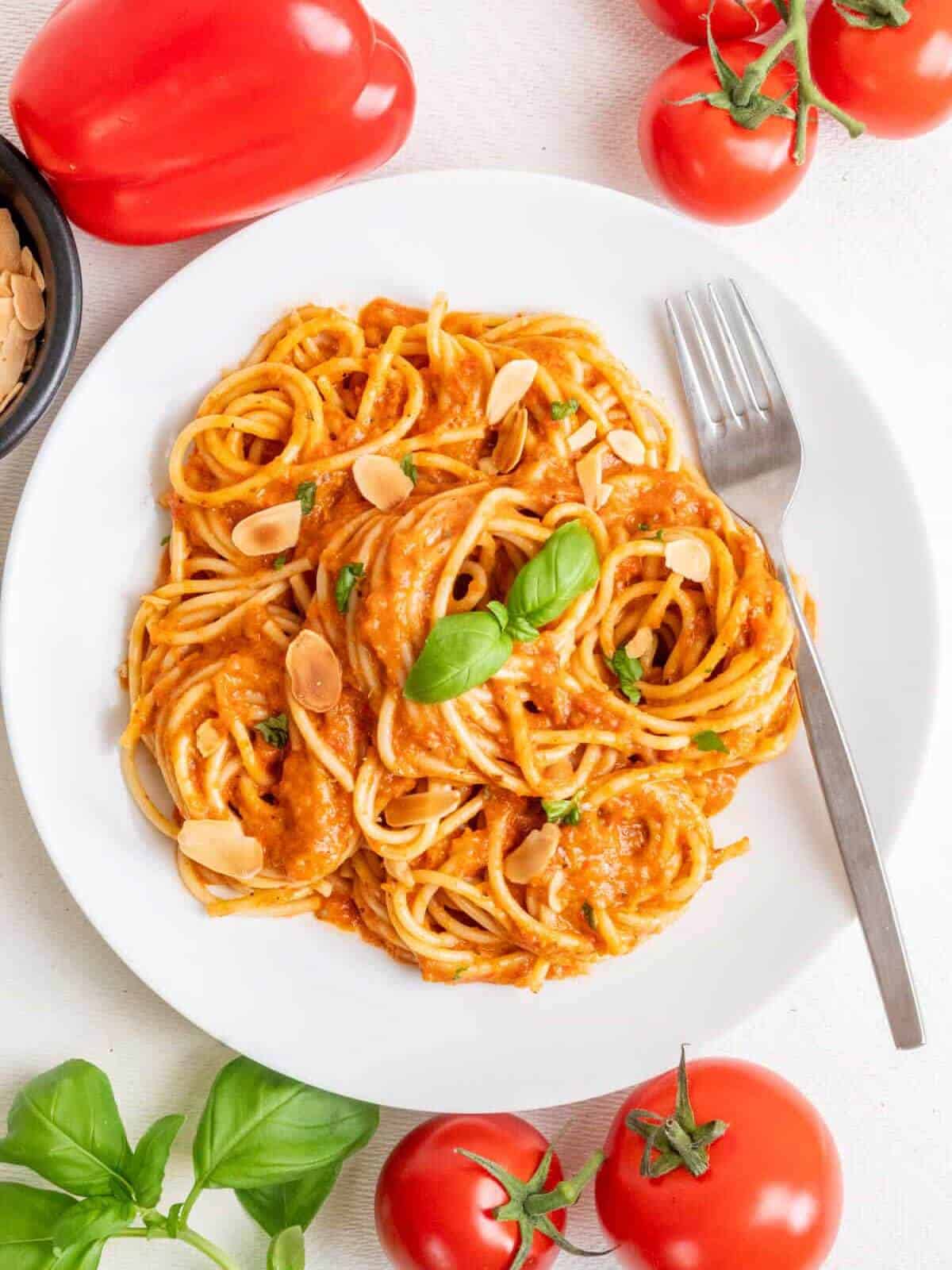 A romantic dinner wouldn't be complete without a comfort meal. This vegan baked mac and cheese recipe is just that; plus, it contains a secret portion of veggies.
Maybe some Asian food
Let's give a twist to these vegan Valentine's day recipes; you can easily spice things up with delicious, gingery, spicy food; let's check out some of these romantic vegan dinner recipes.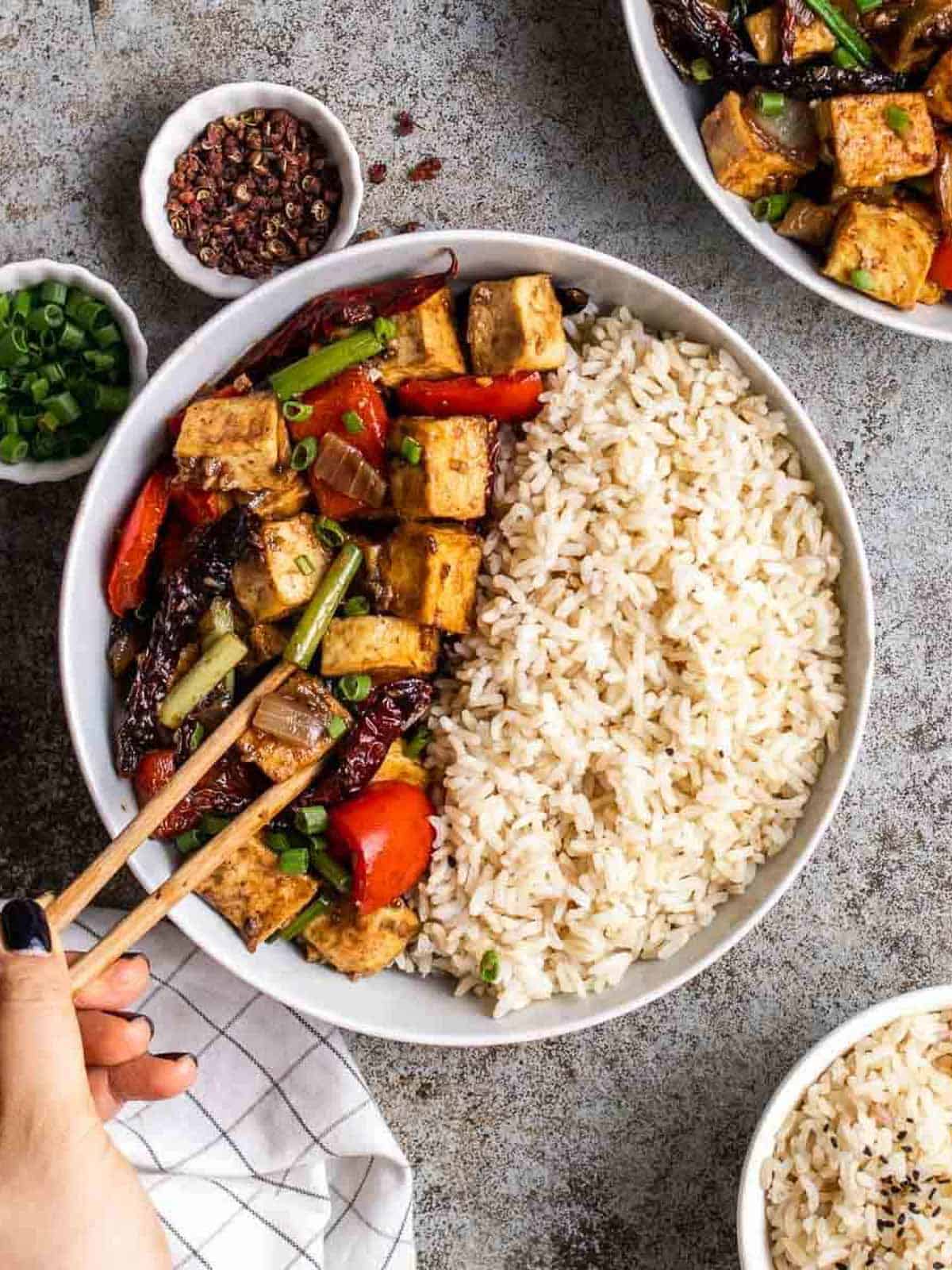 This tender and juicy vegan steak looks realistic and makes an impressive Valentine's Day dinner!
These super meaty vegan ribs have all the flavors and texture of regular ones! Even non-vegans will love it.
They're also filling, high in protein, and are surprisingly easy to make, so you can treat your loved one to a fancy dinner without spending hours in the kitchen!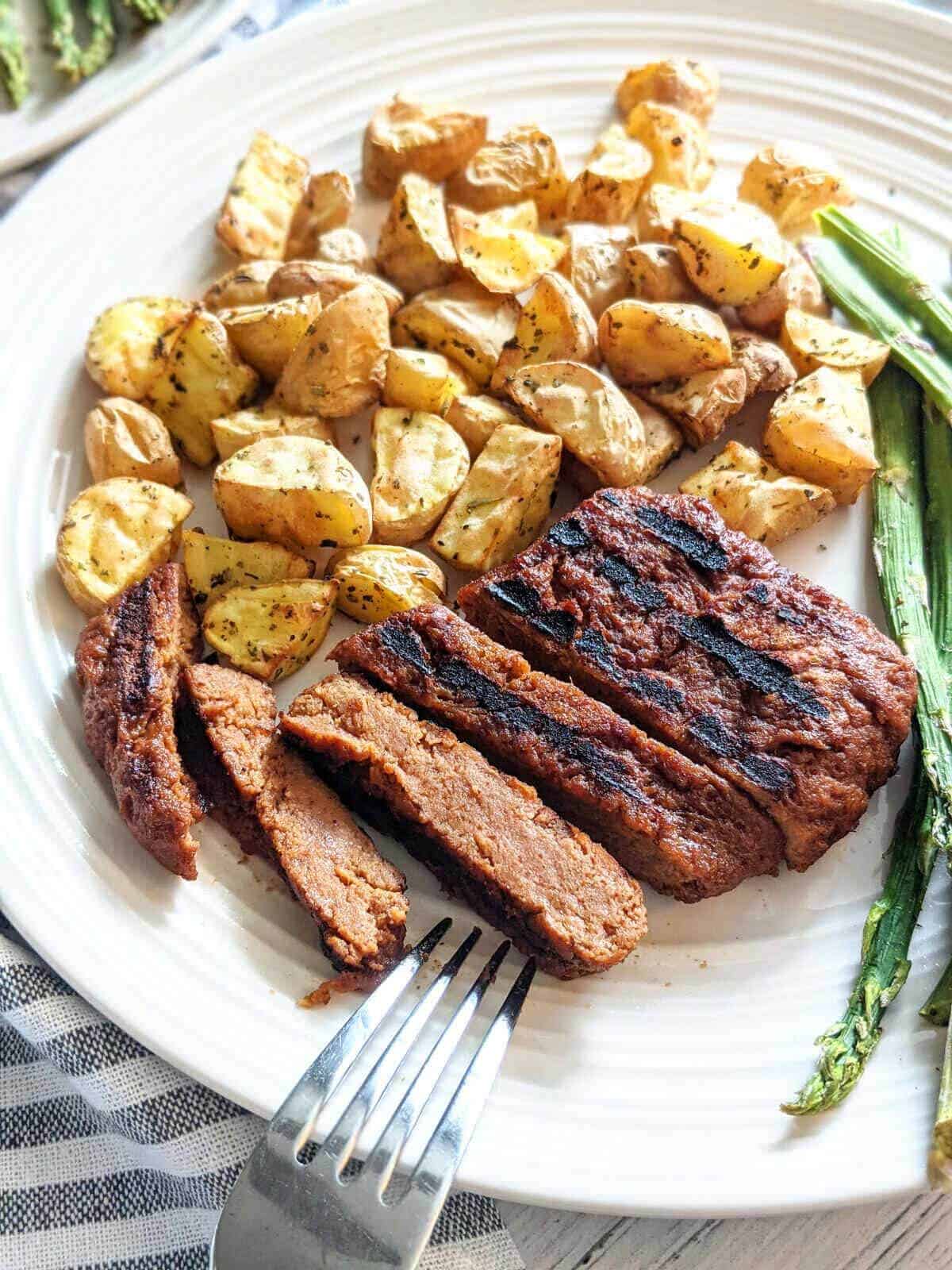 In lieu of flowers and chocolates, why not try making this delicious maple-glazed baked tofu for your loved one on Valentine's Day?
This is a healthy and tasty alternative to meat, and the maple glaze gives it a sweet and savory flavor that everyone will love.
Plus, it's easy to make, so you'll have more time to spend with your special someone.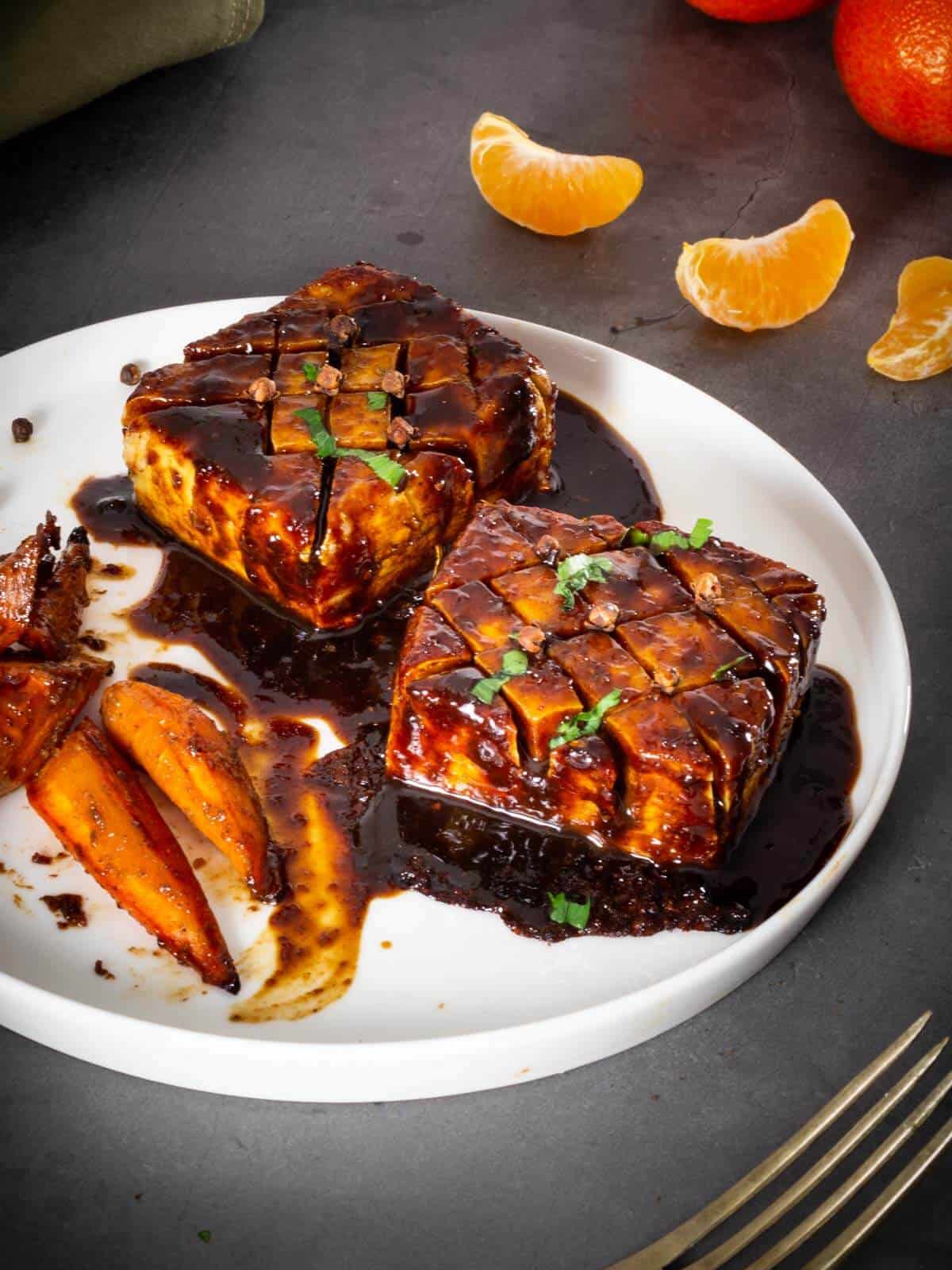 The perfect side dish
These vegan roasted potatoes are perfectly crunchy on the outside with a fluffy and soft interior.
Roast potatoes are a classic accompaniment – and these have the perfect balance of fluffy inside with the crispy outside.
Look no further than these miso maple glazed carrots! They're easy to make, packed with flavor, and perfect for showing your loved one how much you care.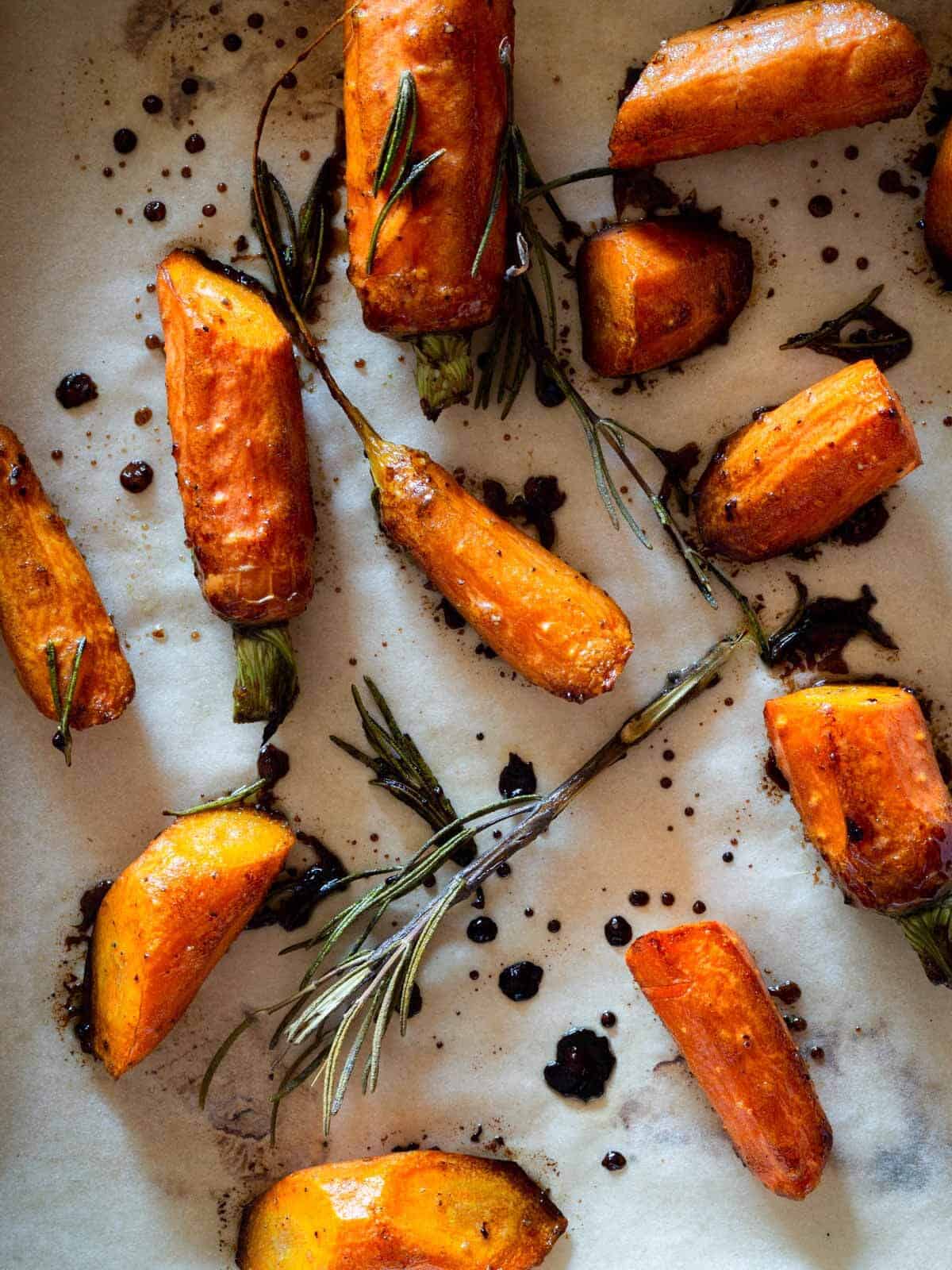 This easy recipe is perfect for any occasion and takes just minutes to prepare.
So why not impress your loved one with something special this year?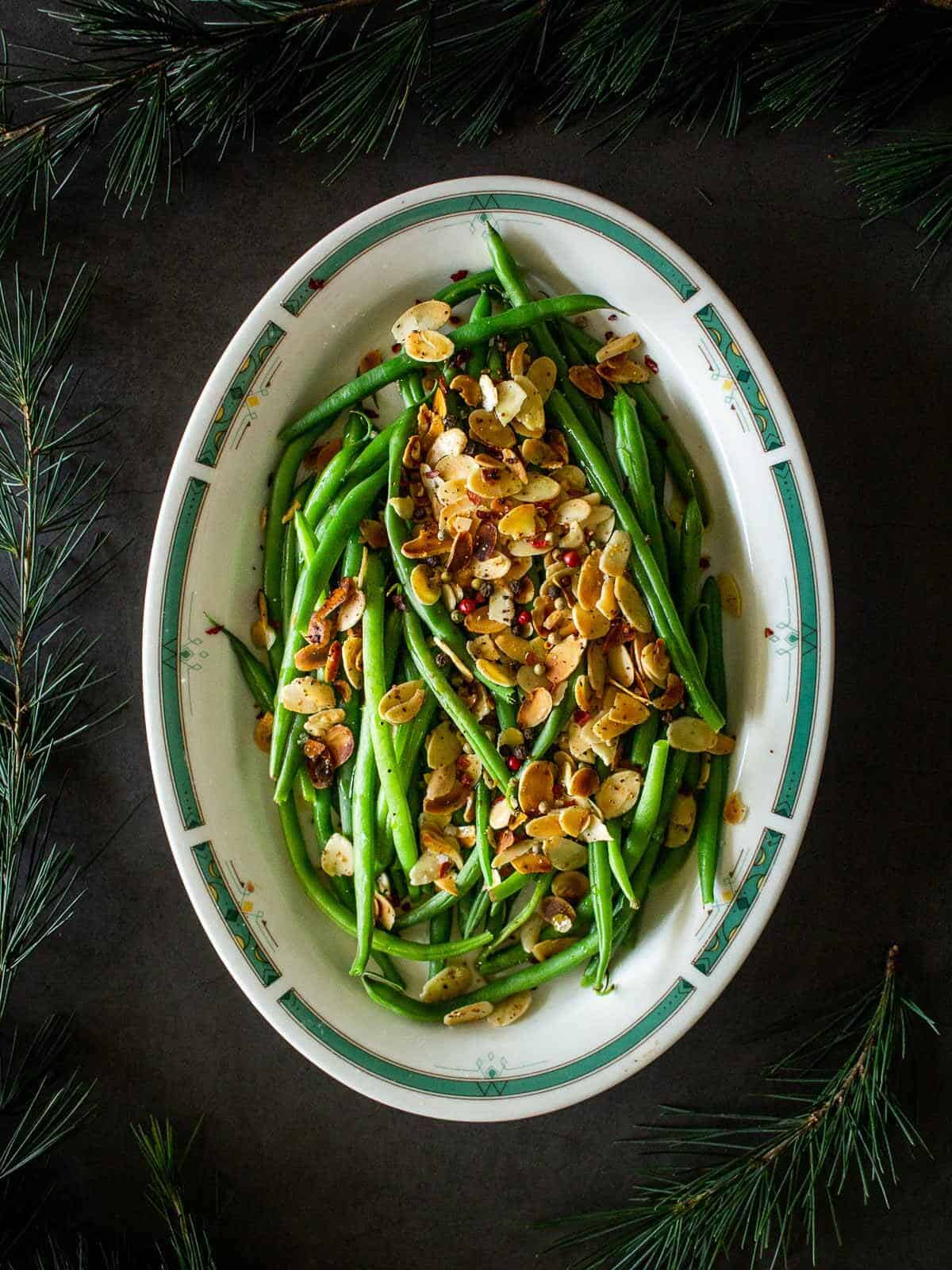 Looking for something different to serve as a side dish on Valentine's Day? Why not try white asparagus?
White asparagus is a type of vegetable that is very light in color and has a mild flavor.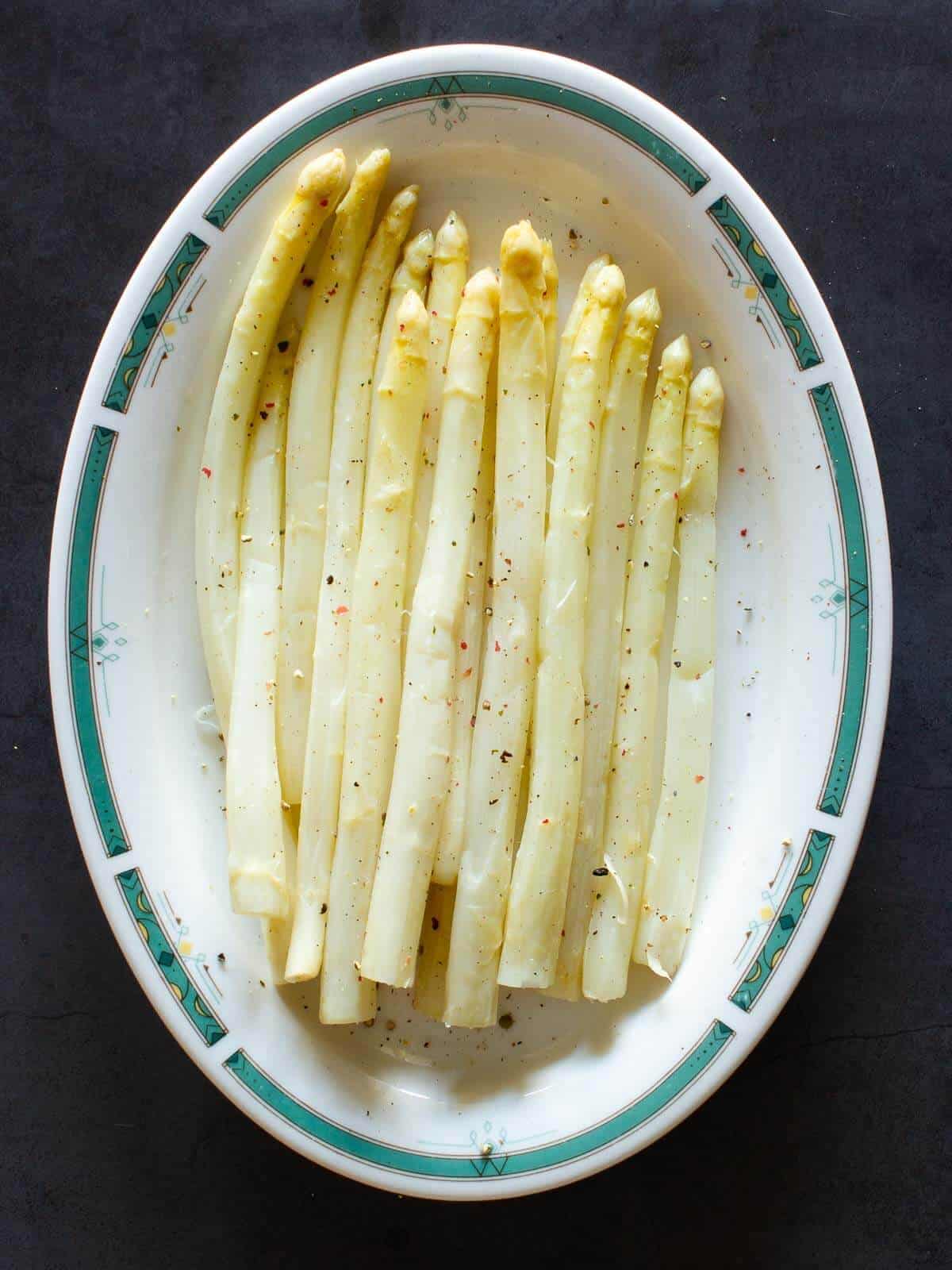 So, you're vegan, and your partner isn't. No problem! There are plenty of delicious dishes that you can share on Valentine's Day.
One of our favorites is braised red cabbage.
It's easy to make and pairs perfectly with a variety of cuisines. Plus, it's colorful and festive - perfect for the most romantic day of the year!
Give it a try this Valentine's Day - we promise you won't be disappointed.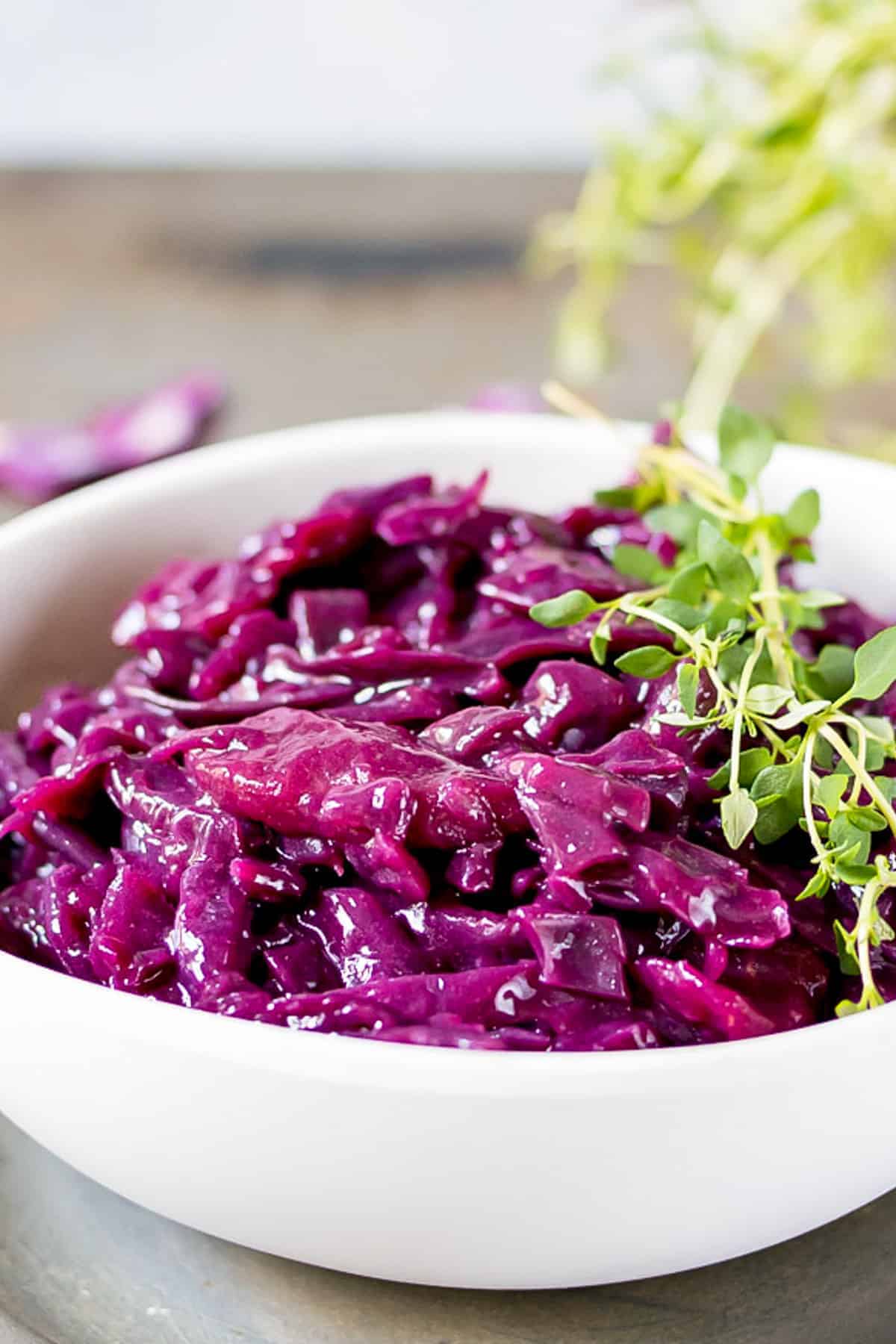 This dish is easy to make and features a wonderfully creamy texture and a delicious truffle taste. Plus, it's sure to impress your Valentine.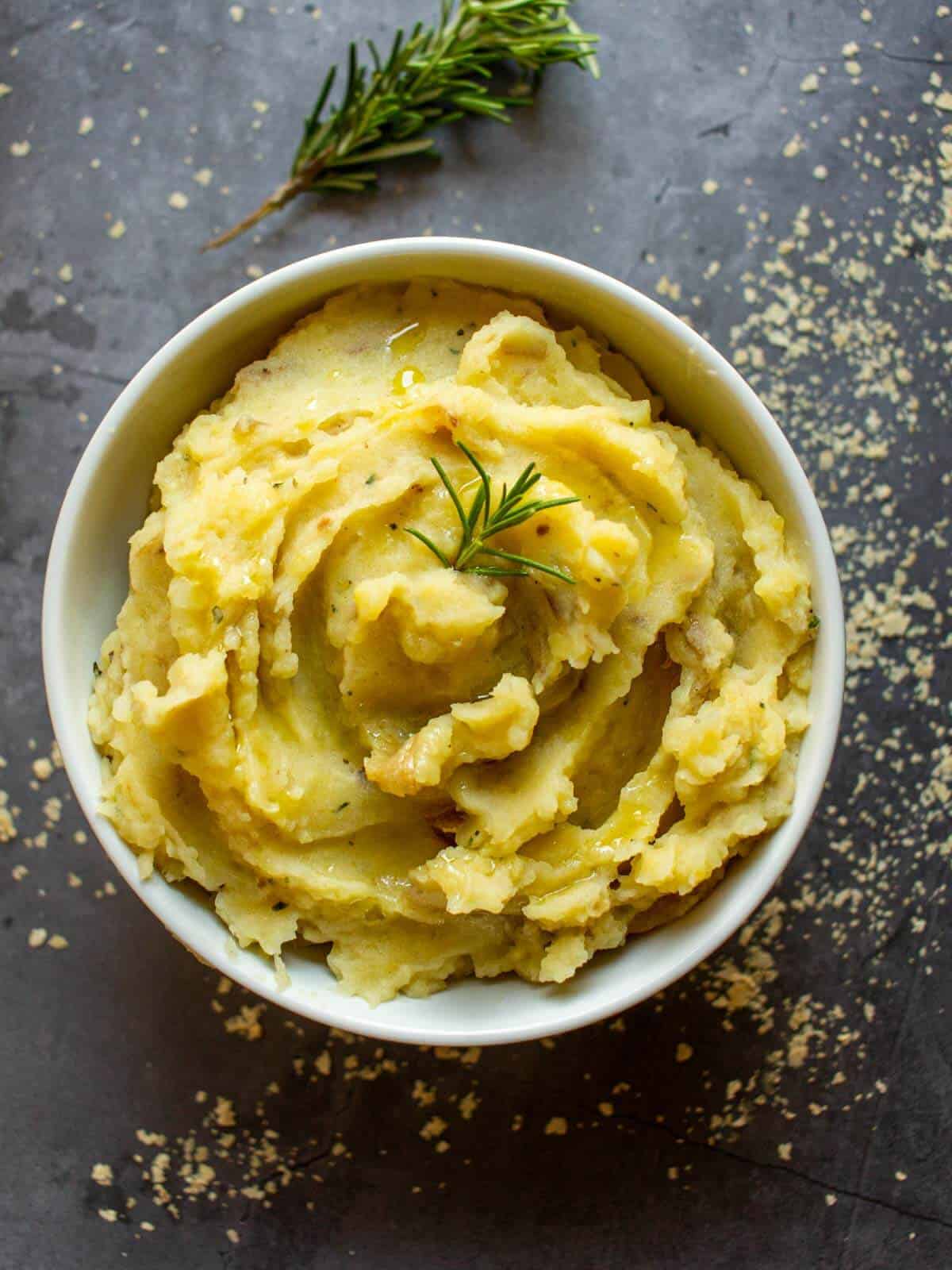 Vegan desserts
We have gathered some decadent desserts with a vegan twist, featuring chocolate truffles and brownies.
You can always finish your dinner with easy dark chocolate-covered strawberries but let's make it more interesting!
Desserts are the big ending so you better make it right and ensure your loved one will not forget this special day! Ready for some keeper vegan recipes?
The best chocolate bundt cake topped with a chocolate ganache sauce that is eggless & dairy-free too! You can't go wrong with this fantastic chocolate dessert.
A perfect and beautiful vegan Valentine's day dessert!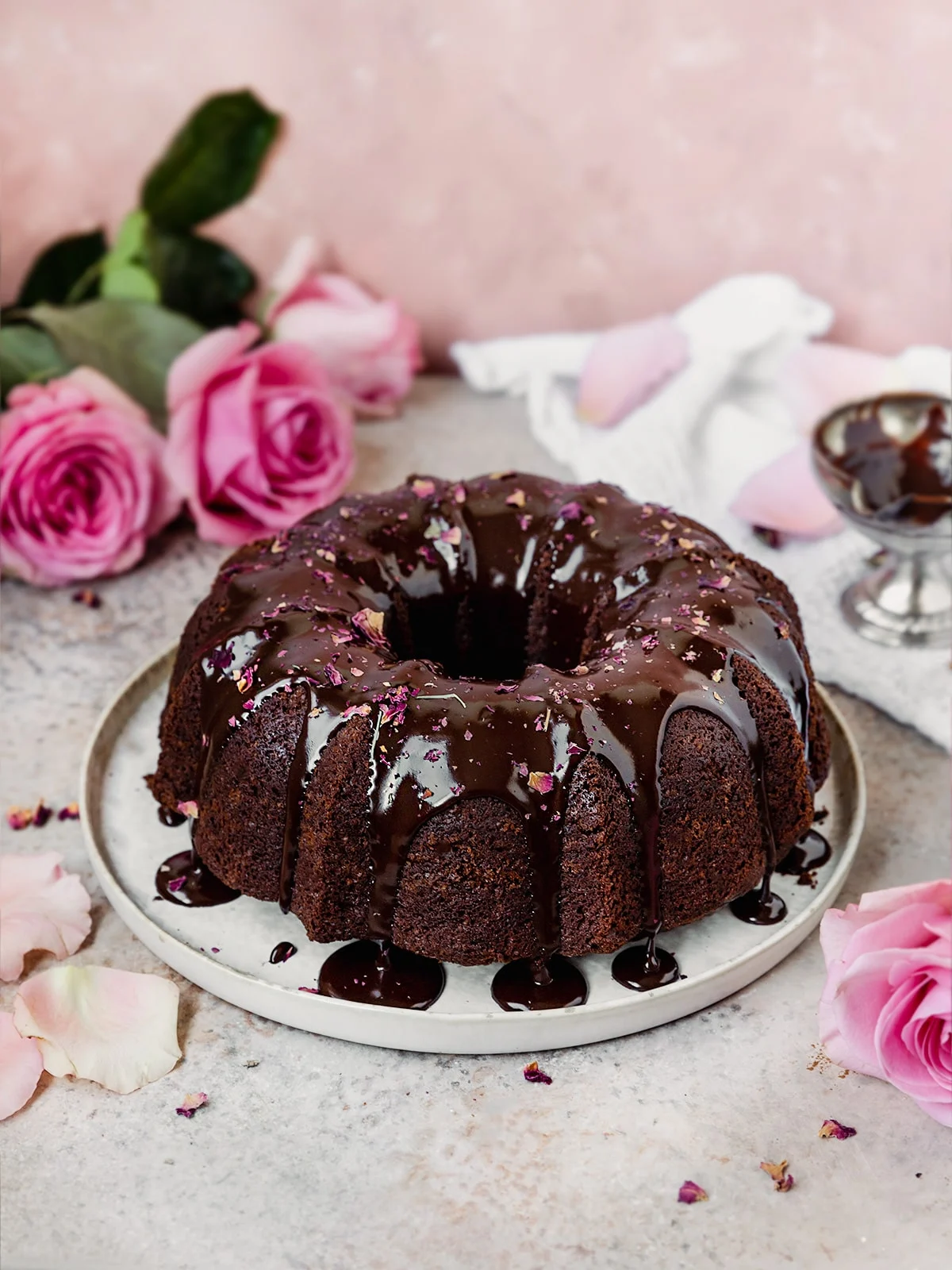 This decadent vegan chocolate cream pie (double chocolate cream pie) is for all the world's chocolate lovers!
A rich toasted pecan coconut date cocoa crust is filled with an incredibly decadent cashew chocolate cream sweetened with maple syrup.
You just need to try this fantastic gluten-free dessert!
Looking for a romantic vegan-friendly Valentine's Day dinner idea? Skip the boring old chocolate cake and serve strawberries and cream instead! This easy, make-ahead dessert is perfect for any special occasion.
Plus, it's fun to show your loved one that you care about their dietary restrictions. So go ahead and impress them with this tasty treat!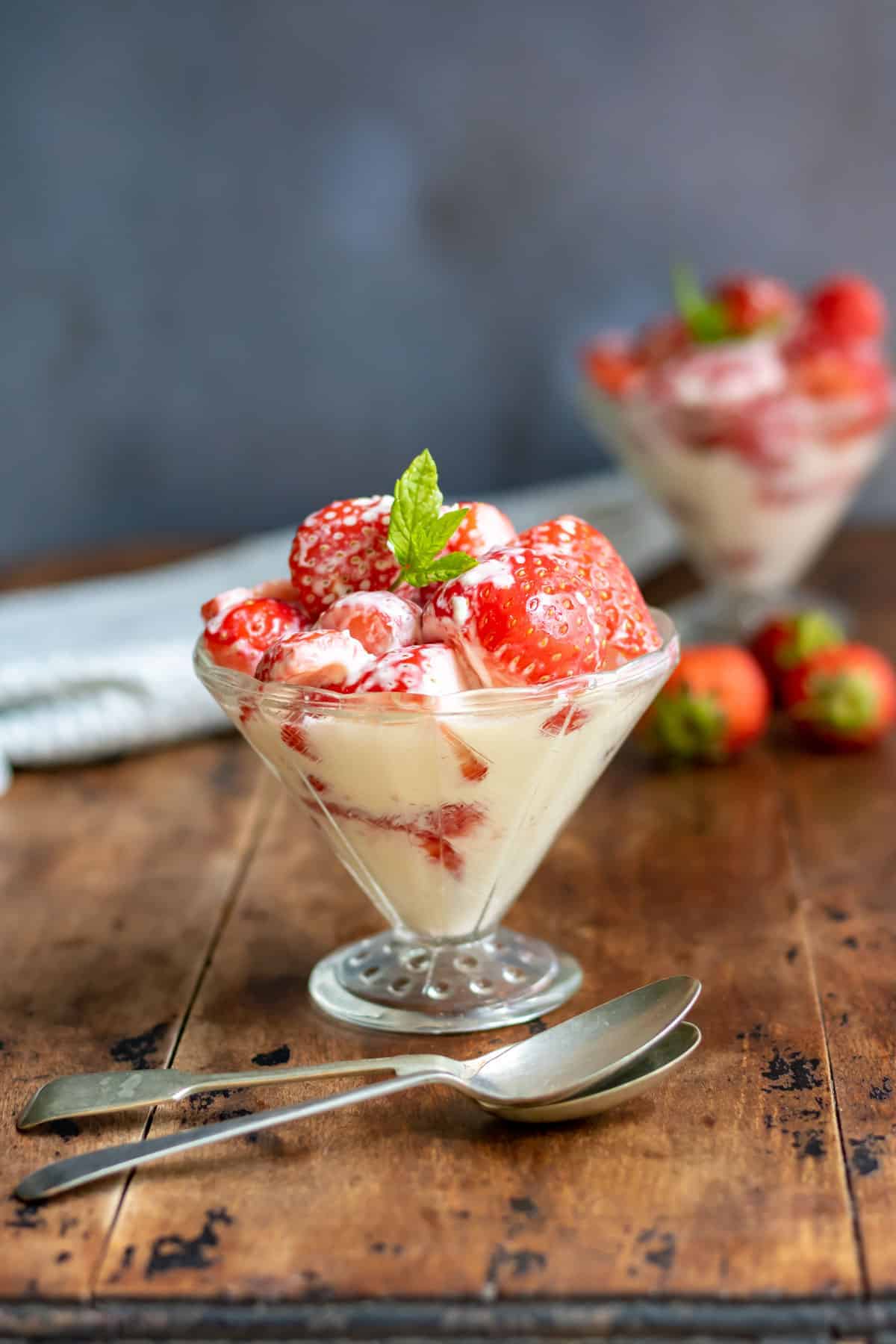 Fudgy and gooey, these vegan chocolate brownies make the perfect decadent Valentine's dessert. Fairly easy to make and is ready in 35 minutes.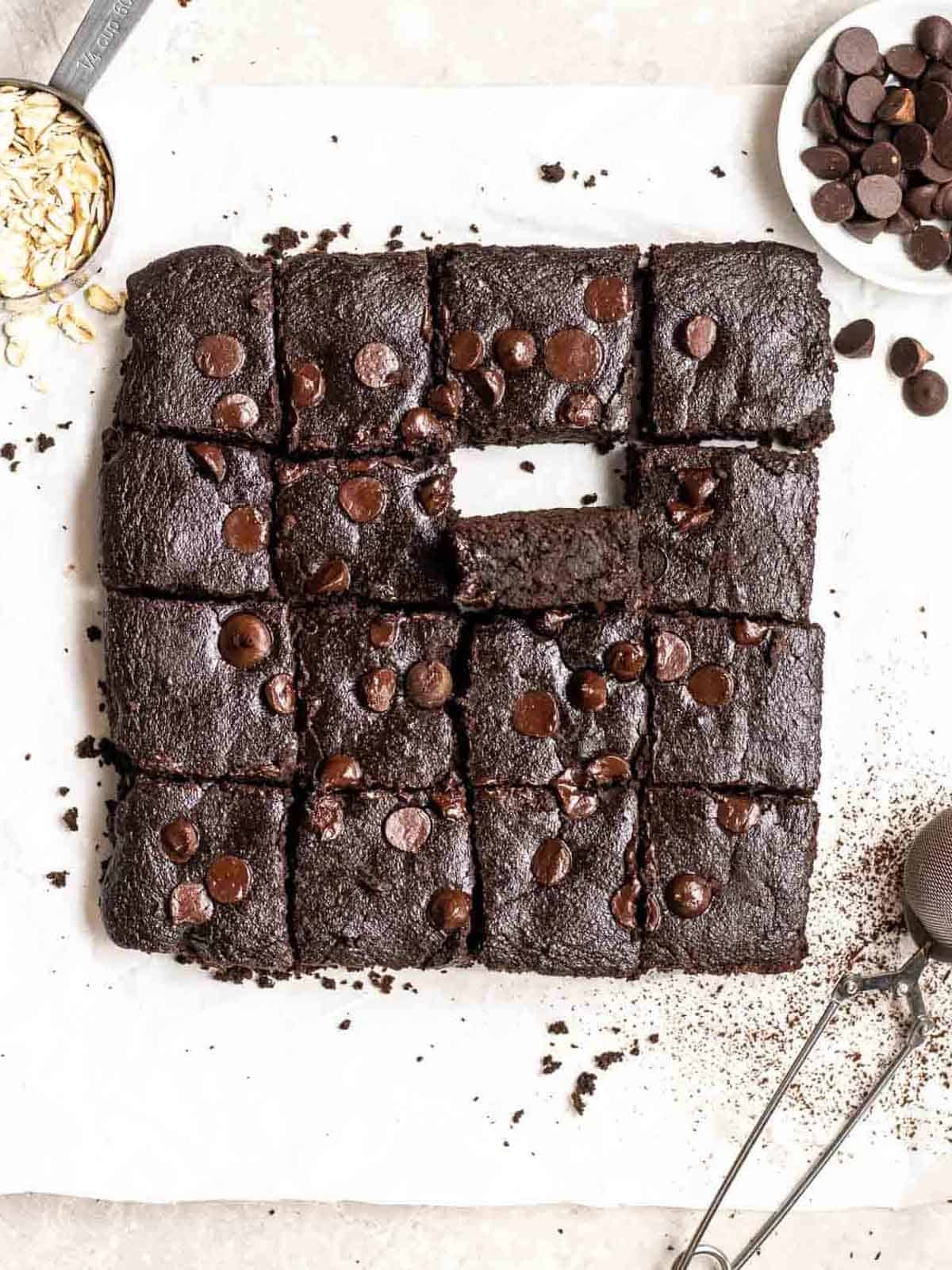 These healthy Superfood Acai Bars are absolutely addicting! They're sweet, chocolatey, fruity, and PACKED with superfood nutrition from acai, hemp seeds, walnuts, and more.
And the best part- you can make them in just 20 minutes (+ time to freeze).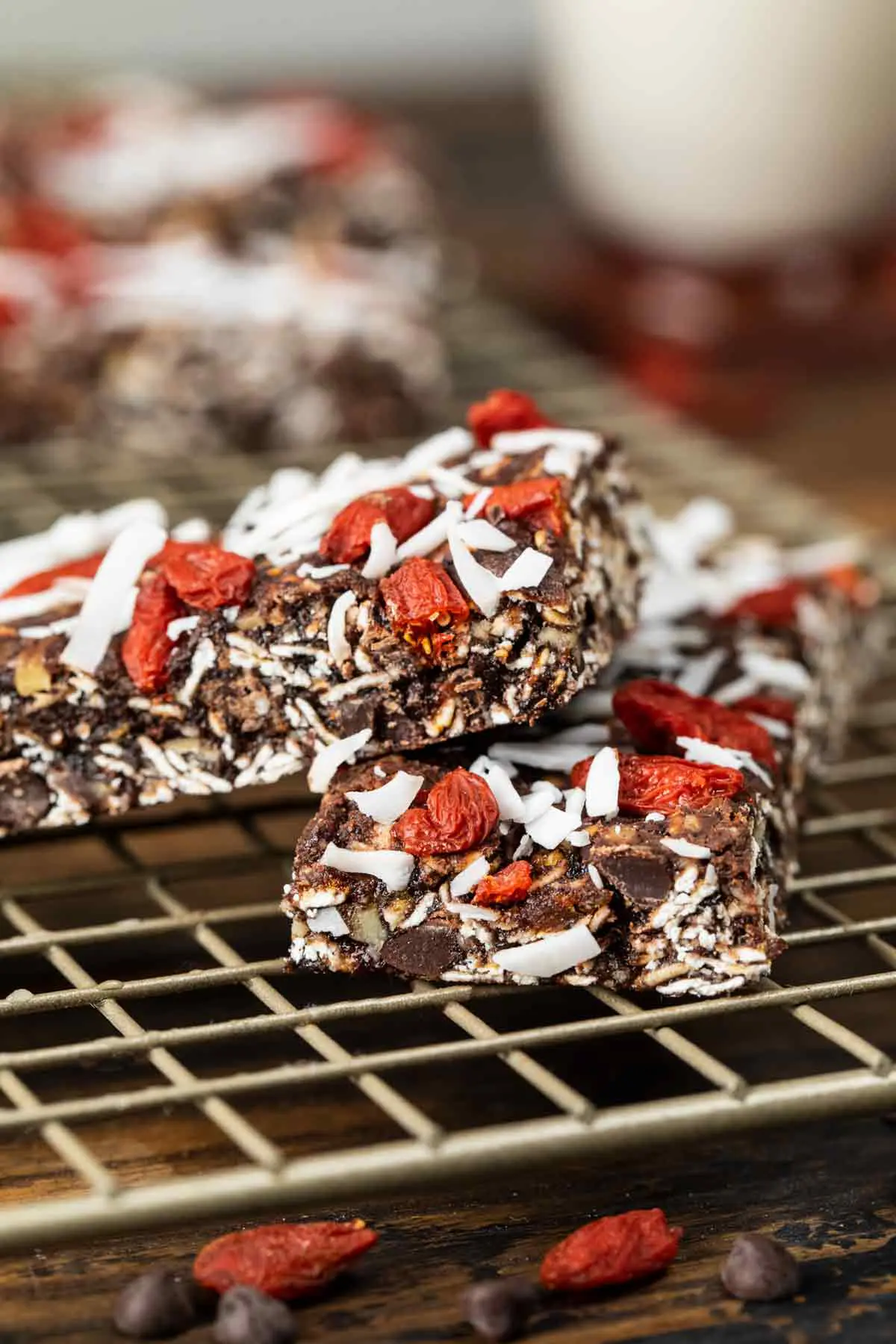 These chocolate truffles are a delight! They make the perfect small and light dessert. They make the perfect vegan valentine's day treat with a melt-in-your-mouth texture and just 5 easy ingredients!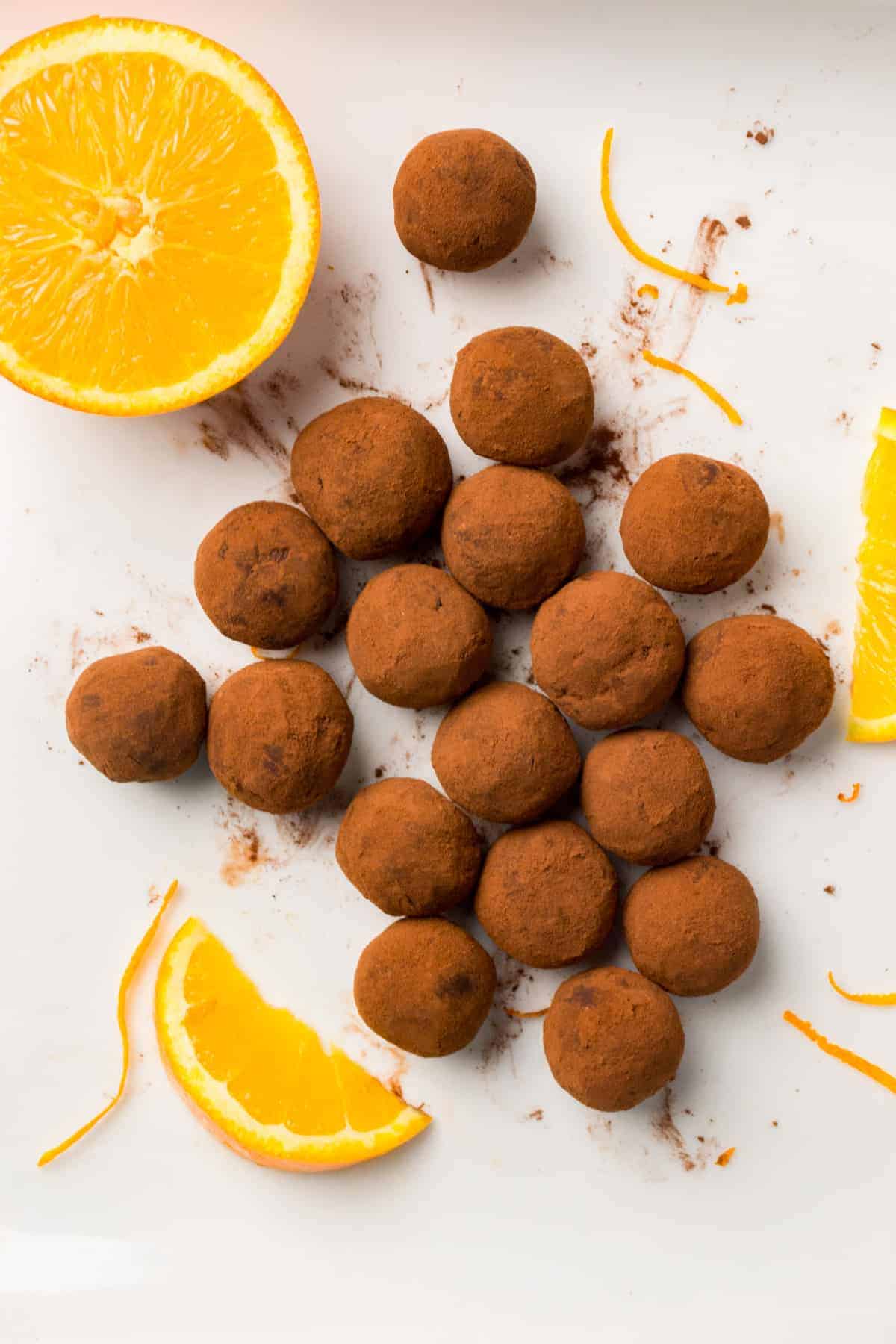 Alternatively, make light and delicious vegan lemon bars.
A a bit of planning and creativity, you can have the perfect valentine's day dinner. The holiday is just around the corner, so it's time to plan your menu!
For those of us who are following a plant-based diet, this may seem like an impossible task because there might not be any animal products in our kitchen for cooking.
But don't worry—we've compiled some favorite recipes to ensure you'll never miss out on romance again!
From soups and salads to desserts and main courses, we've got something for everyone here at Vegan Valentine's Dinner.
If you are looking for recipes with the Perfect Wine Pairings, don't forget to check them out on our site!
We use Adobe as our photo editor to make the best out of our pictures.
So what are you waiting for? Pick your favorite vegan valentines recipes and start making these romantic meals today!