Hey there, food enthusiasts! Are you ready to level up your comfort food game? Today, we're bringing you a mouthwatering Creamed Spinach Casserole that's not just cheesy but also 100% plant-based! Whether you've got fresh spinach from the farmer's market or a trusty bag of frozen greens, this dish is your ticket to flavor town. So grab your apron, and let's get this casserole party started!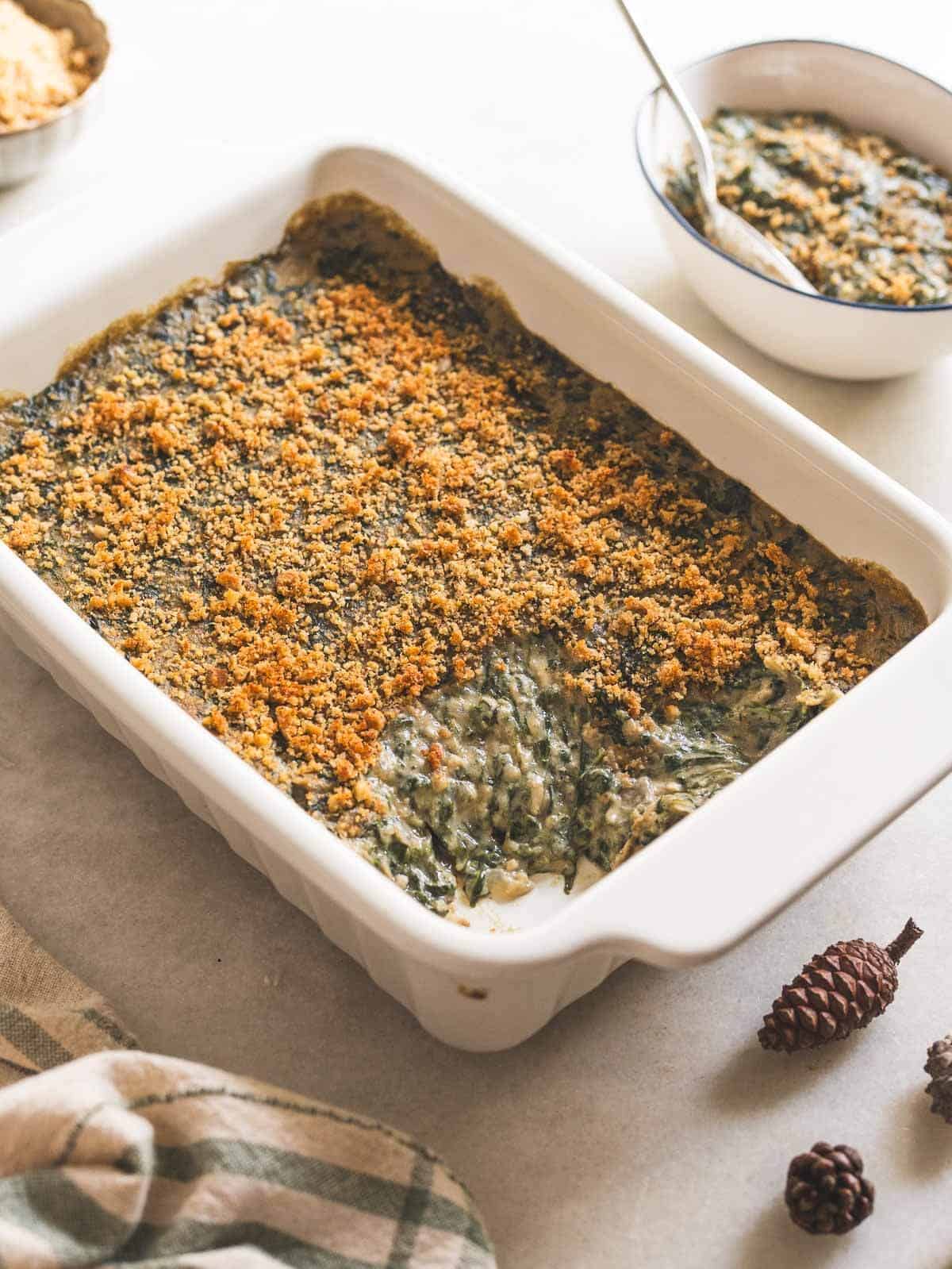 The dilemma? We love creamed spinach, but the classic version is a vegan no-go. Don't worry, we've got you covered! We've meticulously crafted this recipe using wholesome plant-based ingredients so you can relish this timeless favorite without missing a beat.
First off, let's talk nutrition. This creamed spinach casserole isn't just another pretty dish; it's packed with the green stuff, full of vitamins and minerals. Spinach is a nutrient powerhouse offering hefty fiber, iron, and Vitamin K doses.
Plus, the vegan parmesan and bechamel sauce keep the saturated fat low compared to traditional versions. So you're basically eating your way to better health with every bite.
Now, onto the easy factor. We get it; no one wants to spend forever in the kitchen. Good news, you won't have to. Whether you opt for fresh or frozen spinach, this dish comes together faster than you can say "spinach mixture." Even the bechamel sauce is a snap to make or easily replaceable for any vegan cream cheese.
A quick stir on medium heat, bake, and you're practically done. Time-saving means less stress for that Thanksgiving dinner or more time to Netflix and chew.
Lastly, versatility is the name of the game with this dish. Whether you're looking for a star player or a solid sidekick, this casserole covers you. You can serve it as a side dish or dip, whatever floats your boat.
Jump to:
🧾 Ingredients
This vegan cheesy spinach casserole is made with just a few delicious ingredients:
Fresh baby spinach or frozen chopped spinach provides the leafy goodness and nutrients that make up the casserole's base. Spinach is high in fiber and rich in antioxidants.
Vegan butter adds a creamy texture and rich flavor without any animal by-products. It's a plant-based alternative that keeps the casserole moist.
Green onions offer a dual punch of mild and aromatic flavors. The white parts bring a subtle kick, while the green adds color and milder notes.
Finely chopped garlic injects a hint of pungent spice that complements the other flavors. Plus, garlic is known for its health benefits, like boosting the immune system.
Vegan Mozzarella cheese lends that gooey, cheesy texture we all crave. It melts beautifully and binds the ingredients together.
Bechamel Sauce (vegan) contributes a velvety, creamy layer to the casserole. It's the ultimate comfort food element without the dairy guilt.
Vegan parmesan cheese adds a salty, nutty zing. It elevates the dish by providing a complex depth of flavor.
Ground nutmeg provides a subtle, warm spice that contrasts the savory components. It adds a pinch of unexpected complexity. Use freshly grated nutmeg if you have some.
Optional ingredients
Ground black pepper and a pinch of salt help to fine-tune the seasoning. They bring out the flavors of all the other ingredients.
Thyme or tarragon can add an herbal twist if you're looking to jazz things up. These herbs can take the casserole from everyday to gourmet.
See the recipe card for quantities.
🔪 How to make cheesy spinach
This creamy cheesy spinach involves 3 simple steps.
Suatéing your ingredients.
Making the spinach cream sauce in the same pot.
Baking and enjoying!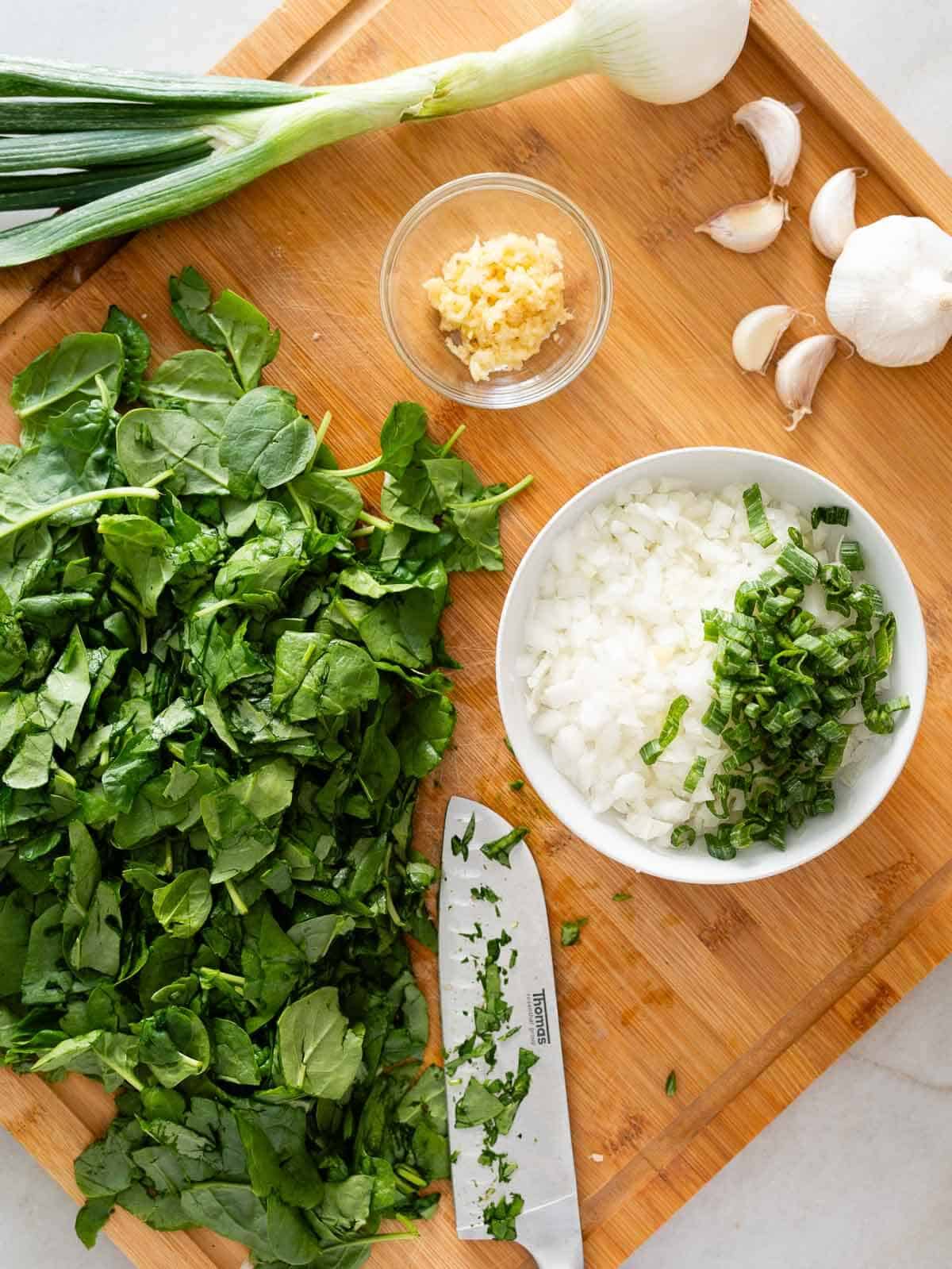 Chop the onions, garlic, and spinach.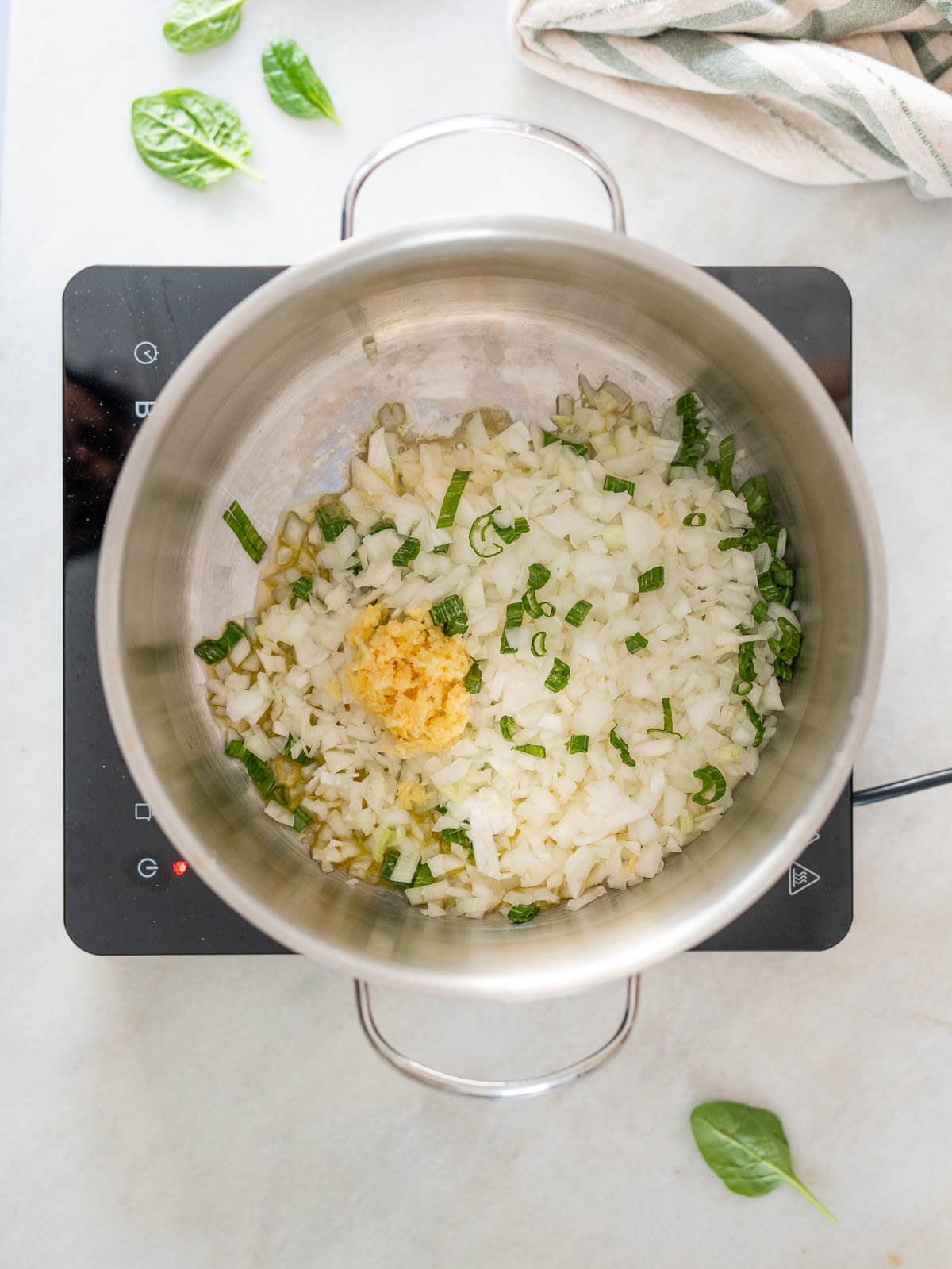 Sauté the onions and minced garlic with vegan butter.
Pro tip: Want to make this dish even faster? Grab some pre-chopped frozen spinach, onions, and garlic in the grocery store. All you've got to do is toss 'em in the pot and let the oven do its magic. It's basically cooking on easy mode.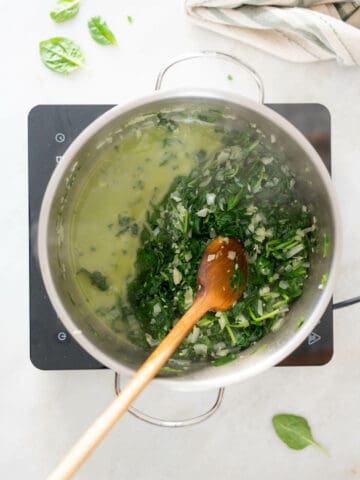 Add spinach, stirring frequently.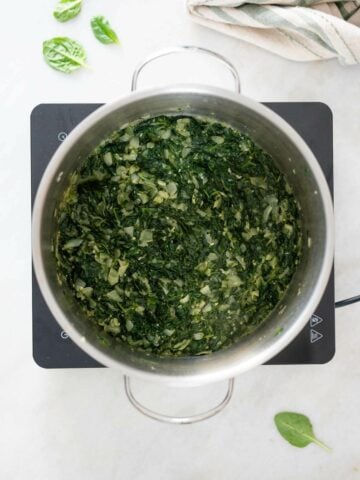 Let the excess liquid evaporate completely, and leave the cooked spinach dry.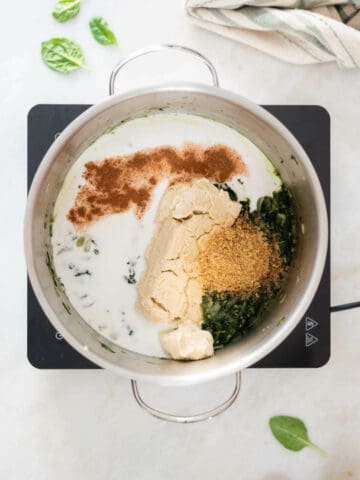 Let's make that creamy sauce! Gently stir in the vegan mozzarella cheese, bechamel, nutmeg, half the vegan parmesan, and any spice if using.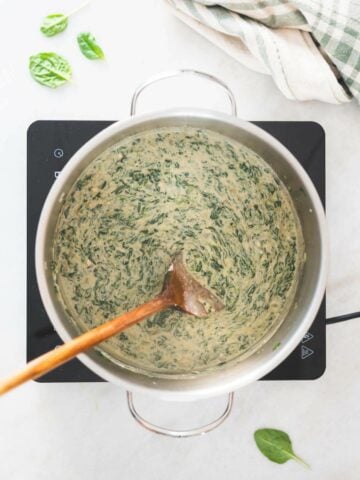 Stir until a creamed spinach is formed.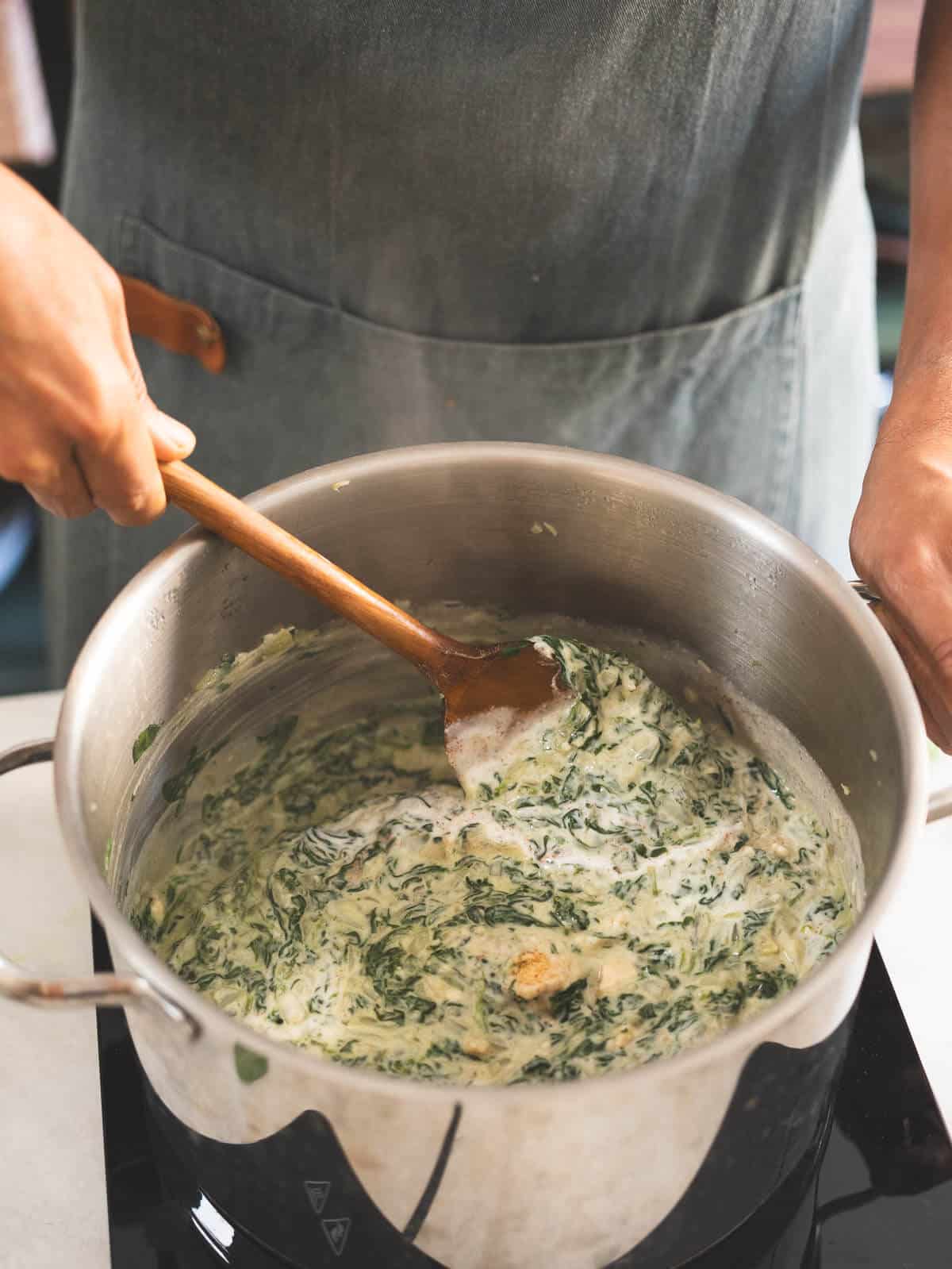 Hint: Wanna be a kitchen minimalist and impress your guests at the same time? Use a beautiful, oven-safe skillet to go from stovetop cooking straight to baking and then directly to the table. It's a one-skillet wonder that also makes for fewer dishes and a stunning presentation. 🌟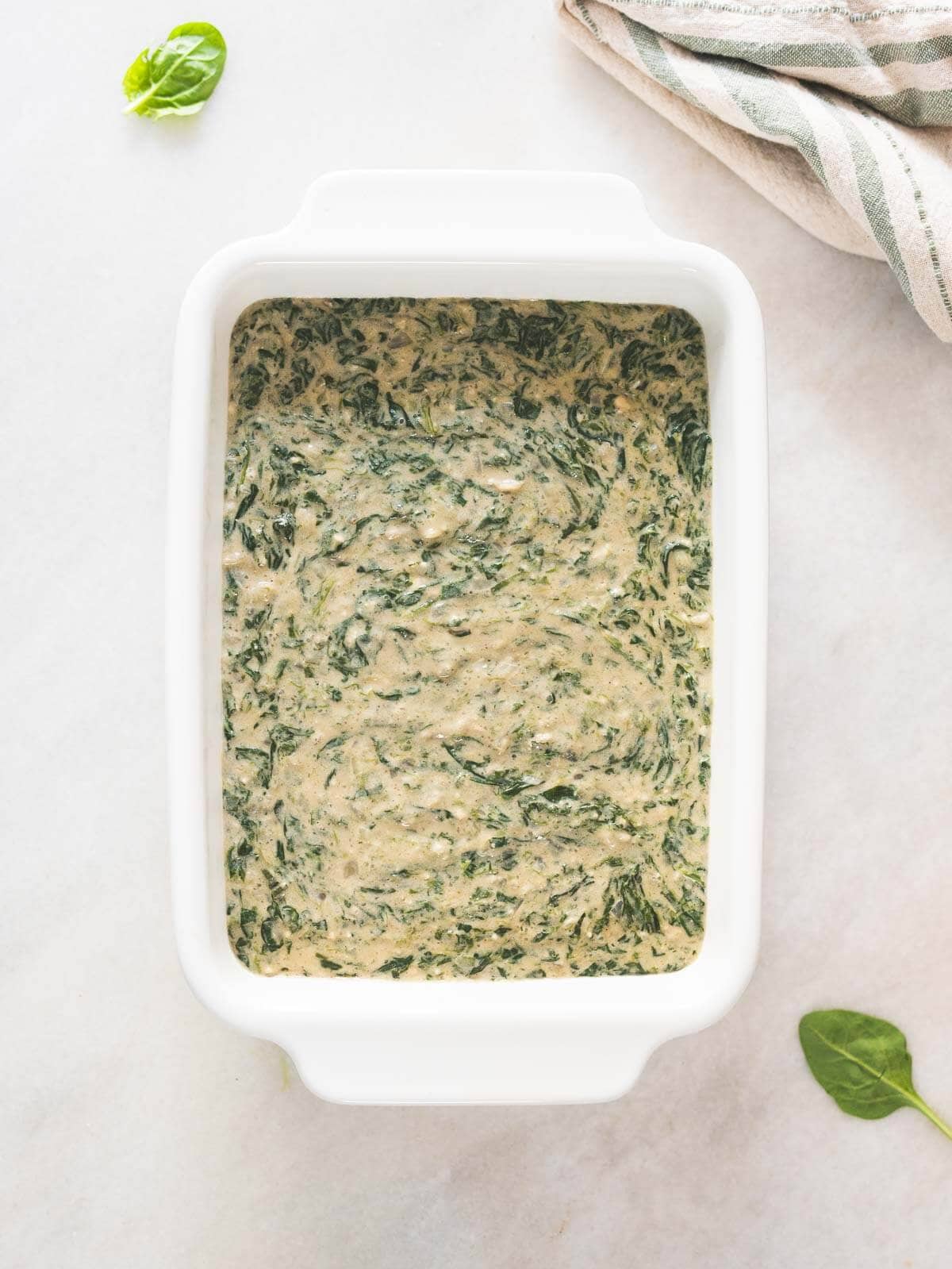 Pour the creamed sauce into a baking dish.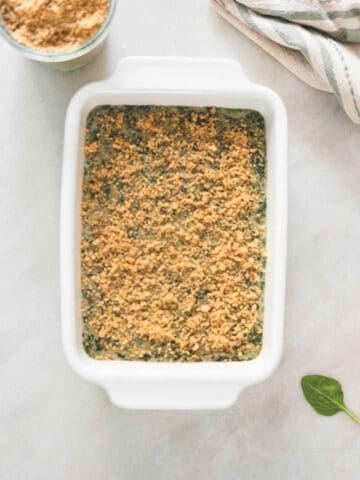 Sprinkle Vegan parmesan to the cheese sauce before taking the baking dish to the oven. You can also top it with gluten-free breadcrumbs.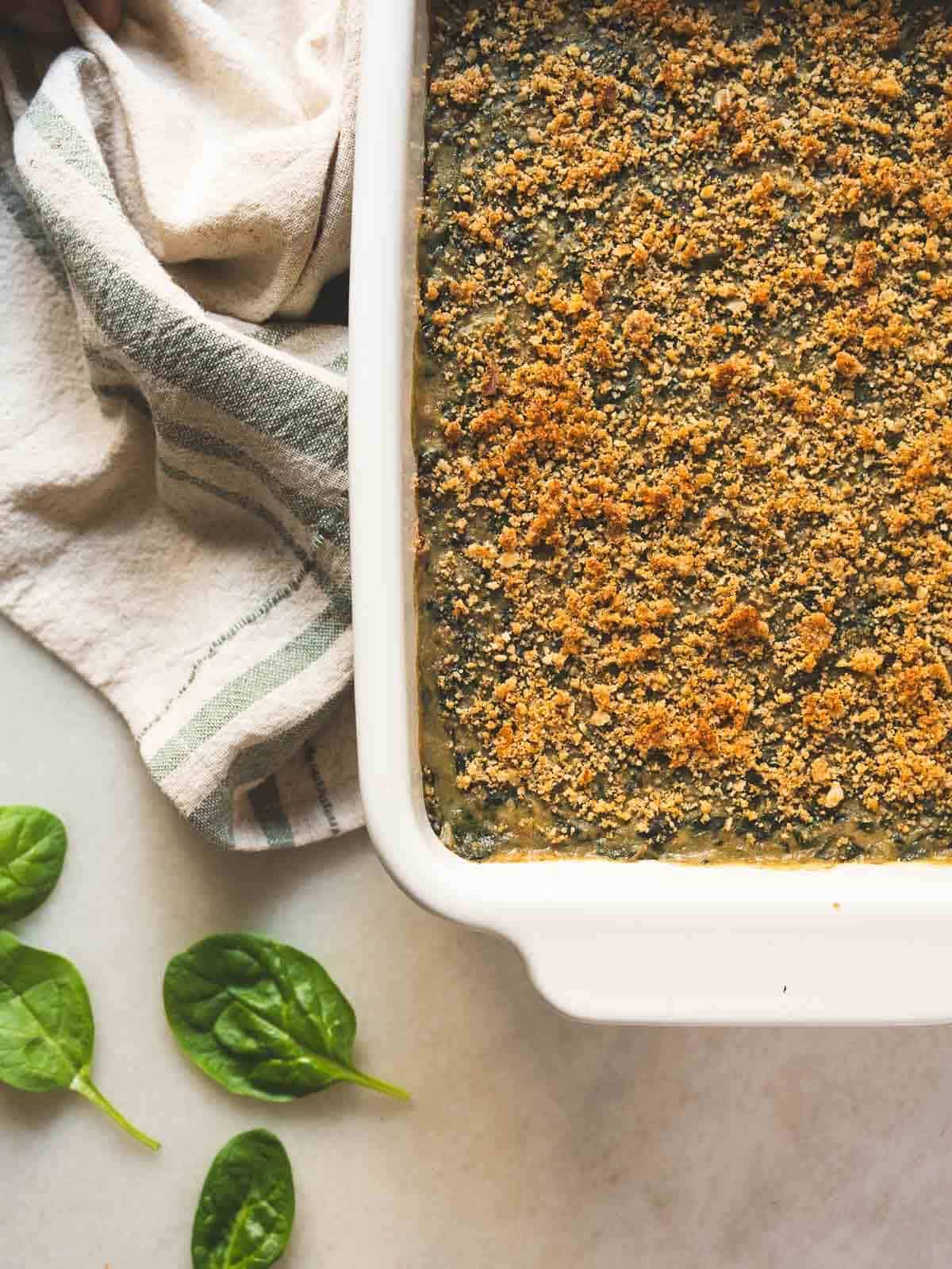 Quick tip: For that Insta-worthy golden crust, flip on the oven's grill setting in the final minutes. Your casserole will go from good to "OMG, did I make that?" real quick.
Read on: our vegan zucchini and spinach lasagna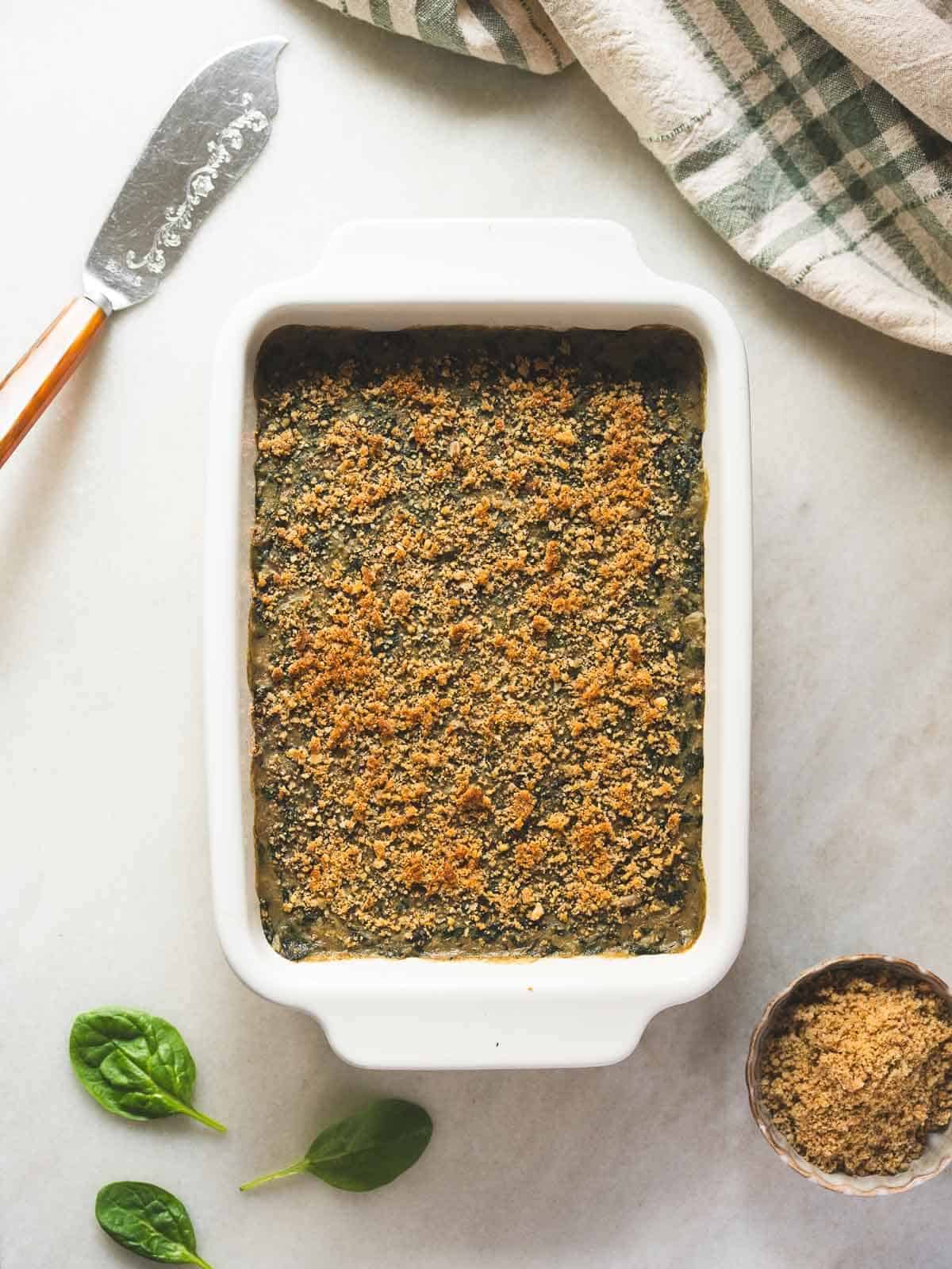 🍶 Substitutions and Variations
Don't have all the ingredients on hand? No worries! You can still whip up this casserole with a few easy swaps:
Spinach: Try using Swiss chard greens or even kale for a different yet equally nutritious green base.
Vegan Butter: Coconut oil or avocado oil can work in a pinch.
White and Green Onion: white or yellow onions, leeks, shallots, or even red onions could provide a tasty twist.
Garlic: If you're out of fresh garlic, garlic powder will do the trick.
Vegan Mozzarella Cheese: Vegan cheddar cheese or even vegan gouda can bring in new flavor profiles.
Homemade Vegan Parmesan Cheese: Nutritional yeast is a great alternative that still brings the cheesiness.
Vegan Bechamel Sauce: A can of coconut milk, thickened with a bit of arrowroot powder, offers a tropical touch. You can also use any vegan cream cheese you find in your go-to store.
Ground Nutmeg: A pinch of cinnamon or allspice can add a unique kick.
Optional Herbs: Feeling creative? Add a dash of rosemary or sage instead of thyme or tarragon.
So go ahead, make this recipe your own and let us know how it turns out!
🥢 How to serve
When it comes to serving this showstopper, the world—or at least the dining table—is your oyster. As a side dish, it'll elevate any meal, making your Thanksgiving or Christmas table the stuff of legends. But don't let tradition limit your creativity.
Ever thought of using it as a dip sauce? Yep, grab some veggie sticks or pita bread, and you're in for a treat, just like you would dive on hummus. Plus, who says garnish can't be hearty? A dollop on top of a vegan burger or hot bowl of soup adds an extra layer of creamy, cheesy goodness.
if you like spicy things, add red pepper flakes to the serving dish.
So this casserole fits the bill, whether it's center stage at your holiday feasts or the star of a casual dinner. And remember, serve hot to experience it in all its glory!
🍽 Equipment
The right tools make the job easier, and this holds true for cooking too. Here's what you'll need for this recipe:
Large Saucepan

(affiliate link)

: You'll need enough space to wilt down all that spinach and mix in the other ingredients. Plus, a larger surface area speeds up the cooking process. Efficient, right?
Beautiful Baking Dish

(affiliate link)

: This isn't just for the 'gram—using a dish that can go from oven to table means less cleanup later. And let's be real, a gorgeous dish makes everything taste better.
Having the right gear will help you nail this recipe and serve it up in style.
🥡 Storage and Meal prep
Let's talk leftovers—because trust me, you'll want to savor this dish for days.
In the Fridge: Keep the leftover casserole in an airtight container and it'll stay fresh in the fridge for up to 4 days. When you're ready for round two, reheat it in the microwave or toss it back in the oven at medium-low heat until it's warmed through.
Freezing: Freezer-friendly alert! Store it in an airtight container or wrap it up tightly in plastic wrap. It'll last up to 3 months in the freezer. To reheat, thaw in the fridge overnight and then warm it up in the oven.
Meal Prep: Yes, you can totally make this dish ahead of time. Prepare the casserole, but stop before the baking step. Keep it covered in the fridge and pop it in the oven when you're ready to feast.
So go ahead and double the recipe if you want. Future you will thank you!
💡 Top tip
Want to nail this casserole every single time? The key is to let it fully chill before serving. This allows all the flavors to meld and makes cutting into neat, square portions easier, ensuring a perfect serving experience. Trust me, this little extra patience pays off big time.
❓ FAQ
Why is my creamed spinach watery?
This can happen for a couple of reasons. If you're using fresh spinach like we did in this recipe, cook it until all the liquid evaporates. Spinach releases as much moisture as it wilts, so cooking that water off is crucial.
If you're using thawed frozen spinach, squeezing out as much liquid as possible before adding it to your dish is essential. Being mindful of these steps will ensure a creamy, not watery, finish.
📚 More Vegan Casserole Recipes
When preparing your holiday dinner, check out the sweet potato crunch and the butternut squash casserole. Both are winners on a Thanksgiving table.
⭐ If you try this homemade creamed spinach casserole recipe, let us know! 💬 Leave a comment, rate it, and don't forget to tag us @ourplantbasedworld on Instagram. Cheers!
📋 Recipe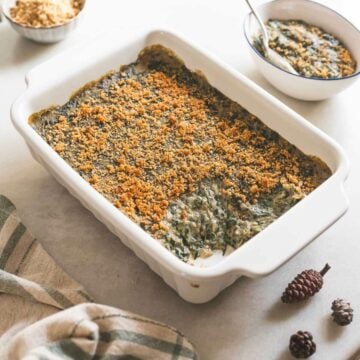 Cheesy Creamed Spinach Casserole Recipe
Get ready to indulge in the ultimate Creamed Spinach Casserole, now vegan-friendly! Whether you're using fresh or frozen spinach, this cheesy, creamy dish is a game-changer in comfort food.
Equipment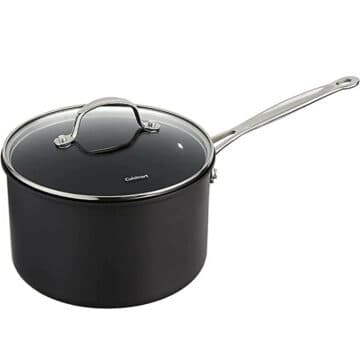 (affiliate link)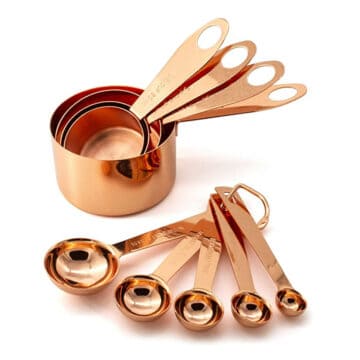 (affiliate link)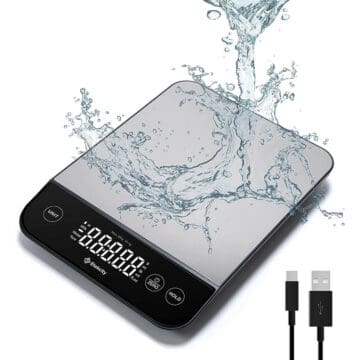 (affiliate link)
Ingredients
Optional
½

teaspoon

ground black pepper

and a pinch of salt to adjust

½

teaspoon

thyme or tarragon

if you're feeling fancy
Directions
Got a skillet that's not just oven-ready but also Insta-glam? Heat up that plant-based butter on a medium flame. You'll be using this bad boy for the entire recipe. If not, no worries! Just grab a roomy saucepan, throw in the onions and garlic, and stir 'em up until they're as soft as a Drake ballad and smell like pure bliss—takes just about 5 minutes.

Fire Up That Oven! Preheat your oven to a sizzling 400°F (200 ºC). Make sure the rack is chilling in the top third of the oven.

Green Goodness! Fold in the spinach, stirring until wilted, allowing the liquid to fully evaporate on medium-high heat (6 on an electric stove). This should take 10-15 minutes.

Cheese Please! Dial down the heat to medium-low. Add the vegan mozzarella, bechamel, nutmeg, optional black pepper, and half of the parmesan, saving the rest for the topping. Stir up until that cheese is all melty and gooey—1 to 2 minutes, tops.

Ready, Set, Bake! If your skillet isn't ready for the oven, transfer the mixture to a 13-by-9-inch baking dish. Sprinkle the remaining vegan Parmesan on top.

Pop it in the oven and bake until it's golden and bubbly—7 minutes should do it, plus an extra 2-3 minutes under the grill for that perfect crust—Total baking time: 10 minutes.
Notes
Make Ahead
You can whip up the spinach mixture up to 2 days in advance. Just store it in a baking dish in the fridge. When you're ready to bake, top it with some cracker crumbs and the remaining vegan Parmesan. Then, let the oven do its magic!
Nutrition Facts
Calories:
244
kcal
Carbohydrates:
19
g
Protein:
6
g
Fat:
16
g
Saturated Fat:
4
g
Polyunsaturated Fat:
2
g
Monounsaturated Fat:
3
g
Trans Fat:
1
g
Sodium:
746
mg
Potassium:
683
mg
Fiber:
5
g
Sugar:
1
g
Vitamin A:
10655
IU
Vitamin C:
33
mg
Calcium:
204
mg
Iron:
4
mg
Nutrition Facts
Cheesy Creamed Spinach Casserole Recipe
Amount per Serving
% Daily Value*
* Percent Daily Values are based on a 2000 calorie diet.
🌡️ Food safety
Cook to a minimum temperature of 165 °F (74 °C)
Do not use the same utensils on cooked food, that previously touched raw meat
Wash hands after touching raw meat
Don't leave food sitting out at room temperature for extended periods
Never leave cooking food unattended
Use oils with a high smoking point to avoid harmful compounds
Always have good ventilation when using a gas stove
See more guidelines at USDA.gov.
Nutritional Disclaimer
The information shown is an estimate provided by an online nutrition calculator. It should not be considered a substitute for a professional nutritionist's advice. See our full Nutritional Disclosure here.
Affiliate Disclaimer
Please note that some of the links here are affiliate links, and I will earn a commission if you purchase through those links. I recommend all of the products listed because they are companies I have found helpful and trustworthy.