Wine Paired Vegetarian Recipes: The Art of Matching Food and Wine
In this section, you can find all the recipes in our blog that have a Wine Pairing section developed by our Sommelier and fellow writer Ramón Barreiro. Matching wine with food is a fun art that you can cultivate by reading our food pairing recommendations while enjoying delicious vegetarian recipes.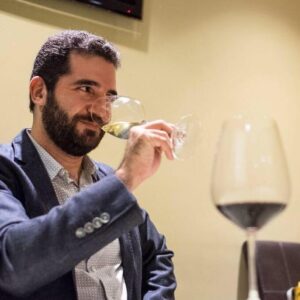 Day after day, we will be matching Food with wine all the recipes in our blog. You are welcome! :) Ramón Barreiro: Sommelier with 10 year's experience in the Restaurant Business and Winemaking Student. Instagram:
You can find classic pairings such as the Roman Traditional Dish Cacio e Pepe or much more playful ones like Thai Fresh Vegan Curry. Spoiler Alert! Who said that Asian Food is meant to be consumed only with beer?
You can also find notes about food matching, flavor profiles, wine sustainability, vegan wine, and much more about this beautiful topic.