This 3 Ingredient pasta sauce is all you need for lazy, healthy, comfort food nights. For recipes like this one, I became in love with the simplicity of Italian food.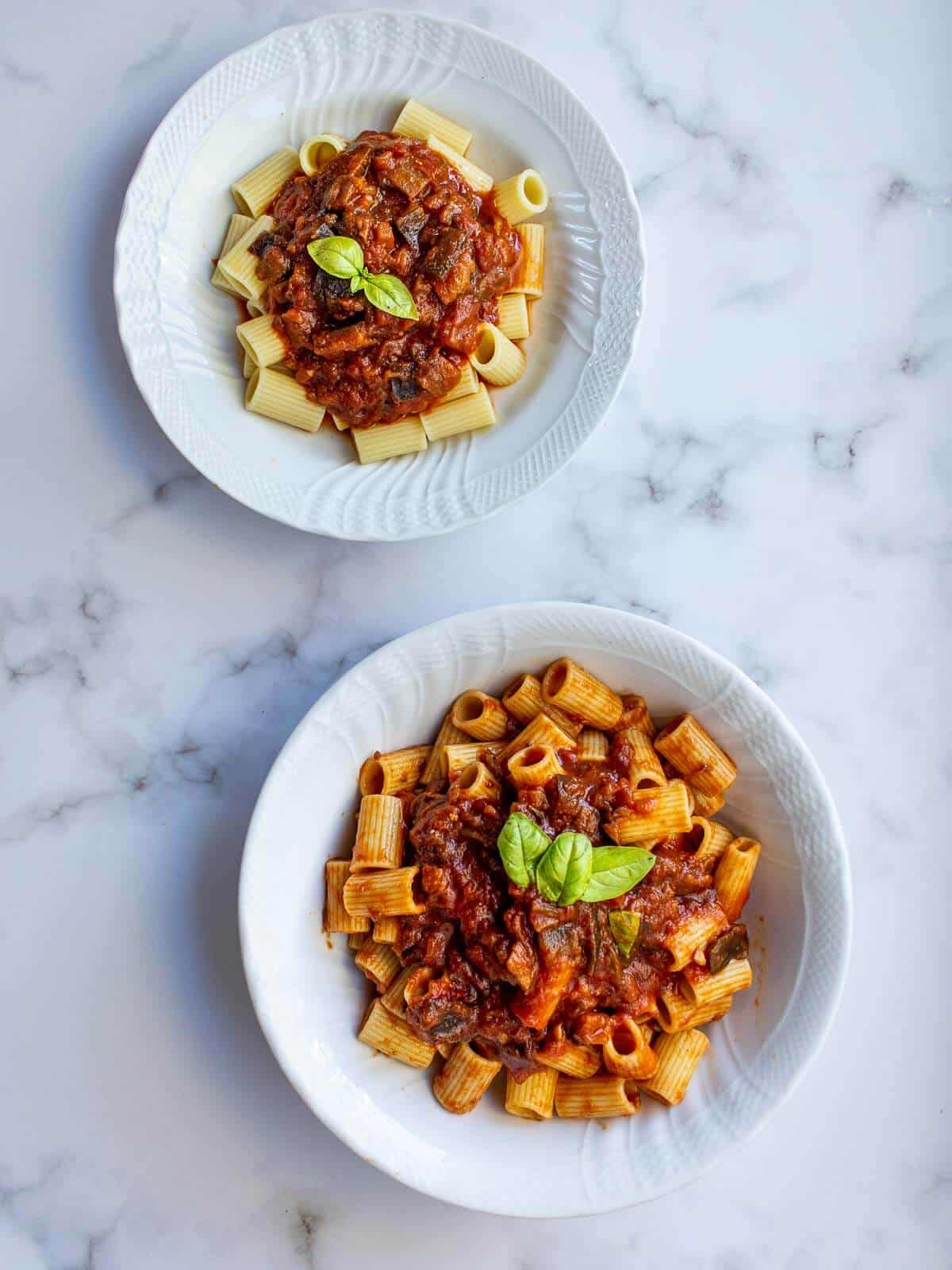 When you plan to eat your way through Italy you can't leave Appetizers like Eggplant Parmesan, Italian Eggplant Stew, and Eggplant Involtinis behind! There are so many eggplant widely known dishes, but these are the must-haves.
It's all about the right ingredients in Italy. Less is more, the Italian mantra for pasta sauces and preparations—a couple of them in the blog, such as the Lemony Spaghetti and the famous Pasta Alla Puttanesca.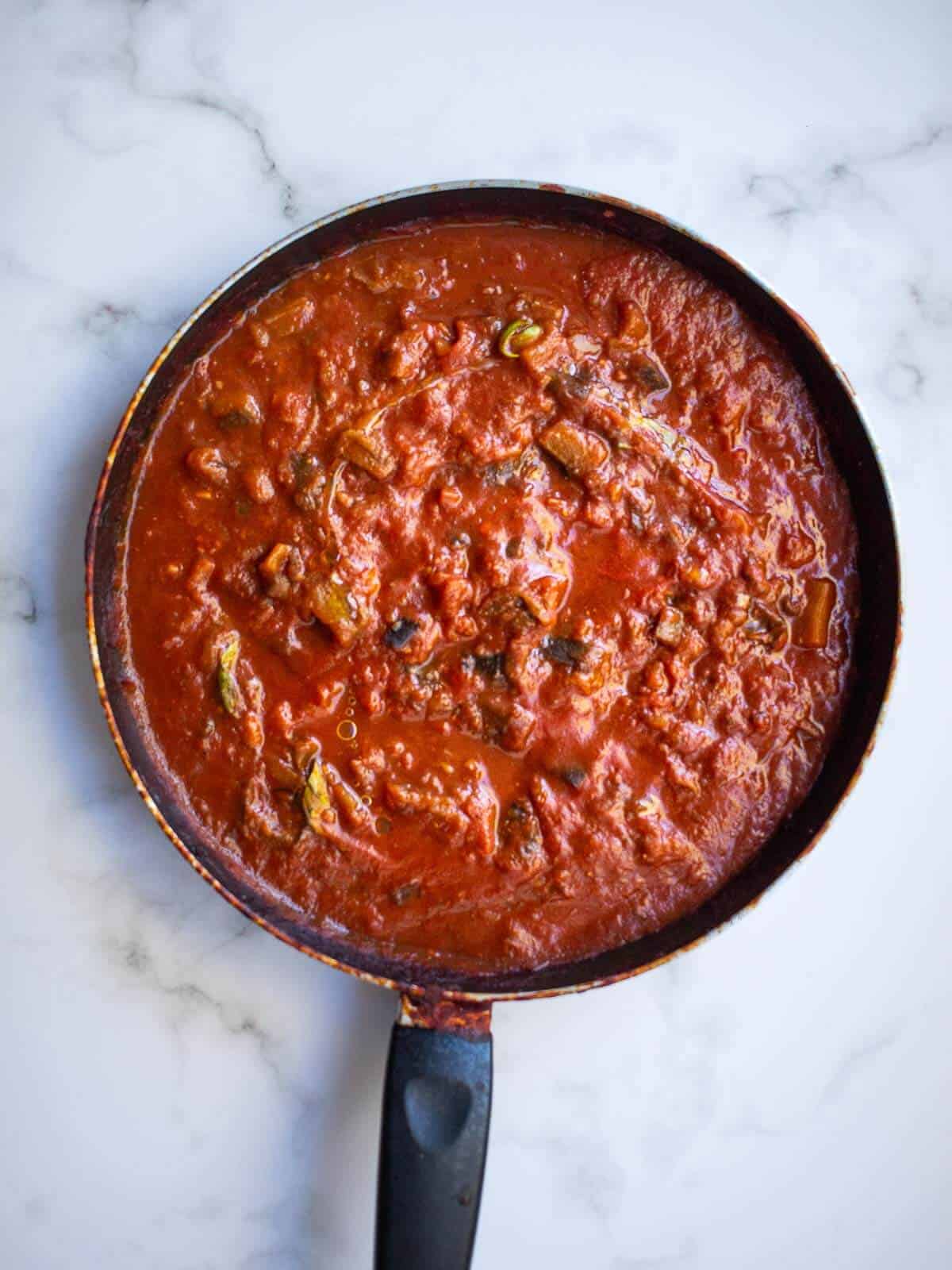 Ingredients
This 3-ingredient pasta sauce will not make you stroll the supermarket corridors. It can't be simpler. And it is one of my favorites WFPB 3-ingredient pasta recipes.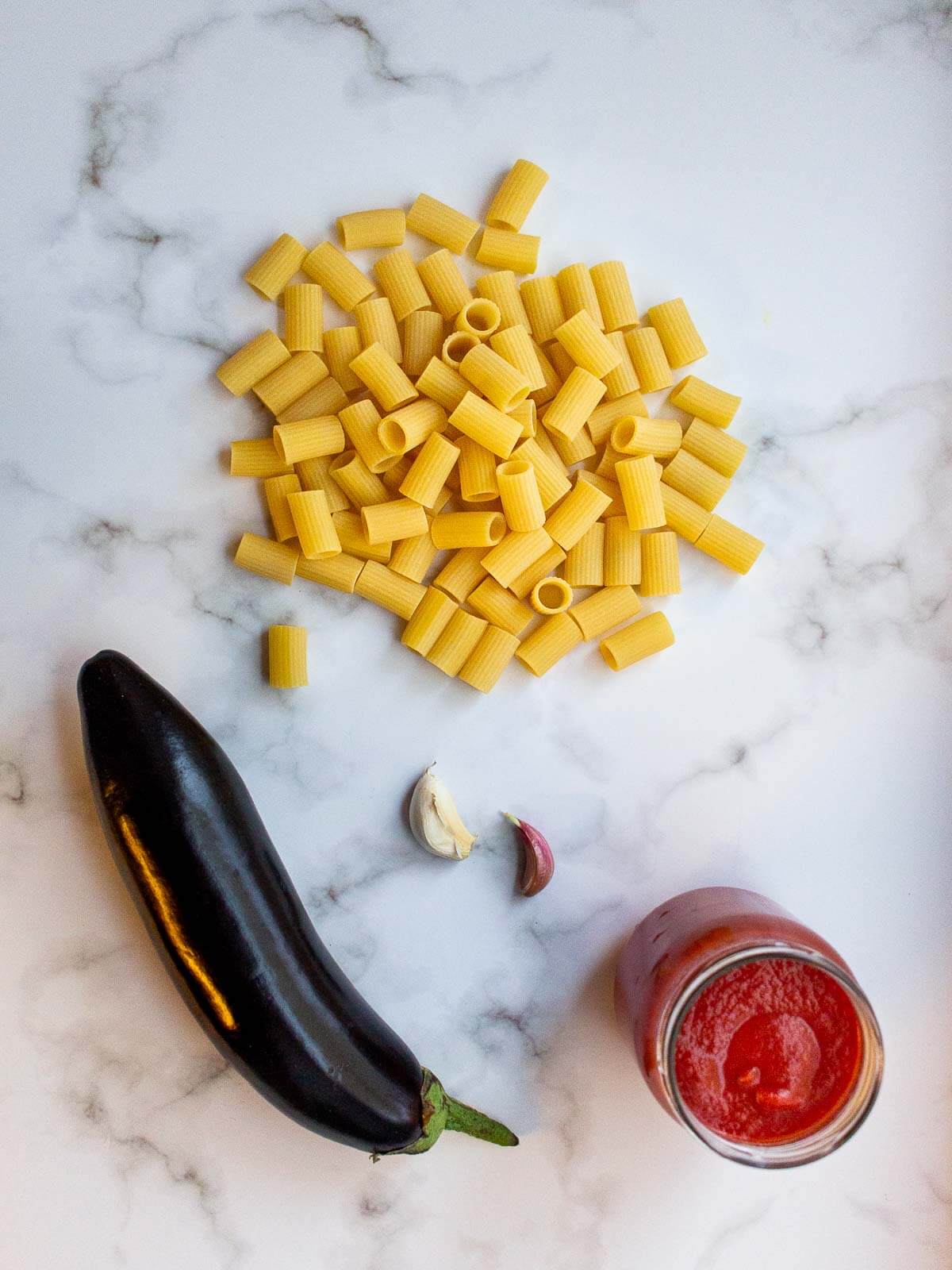 See quantities and full instructions in the recipe card.
Instructions
Get nice and firm Eggplants. The Eggplant is the Queen of the Recipe. Get the best ones!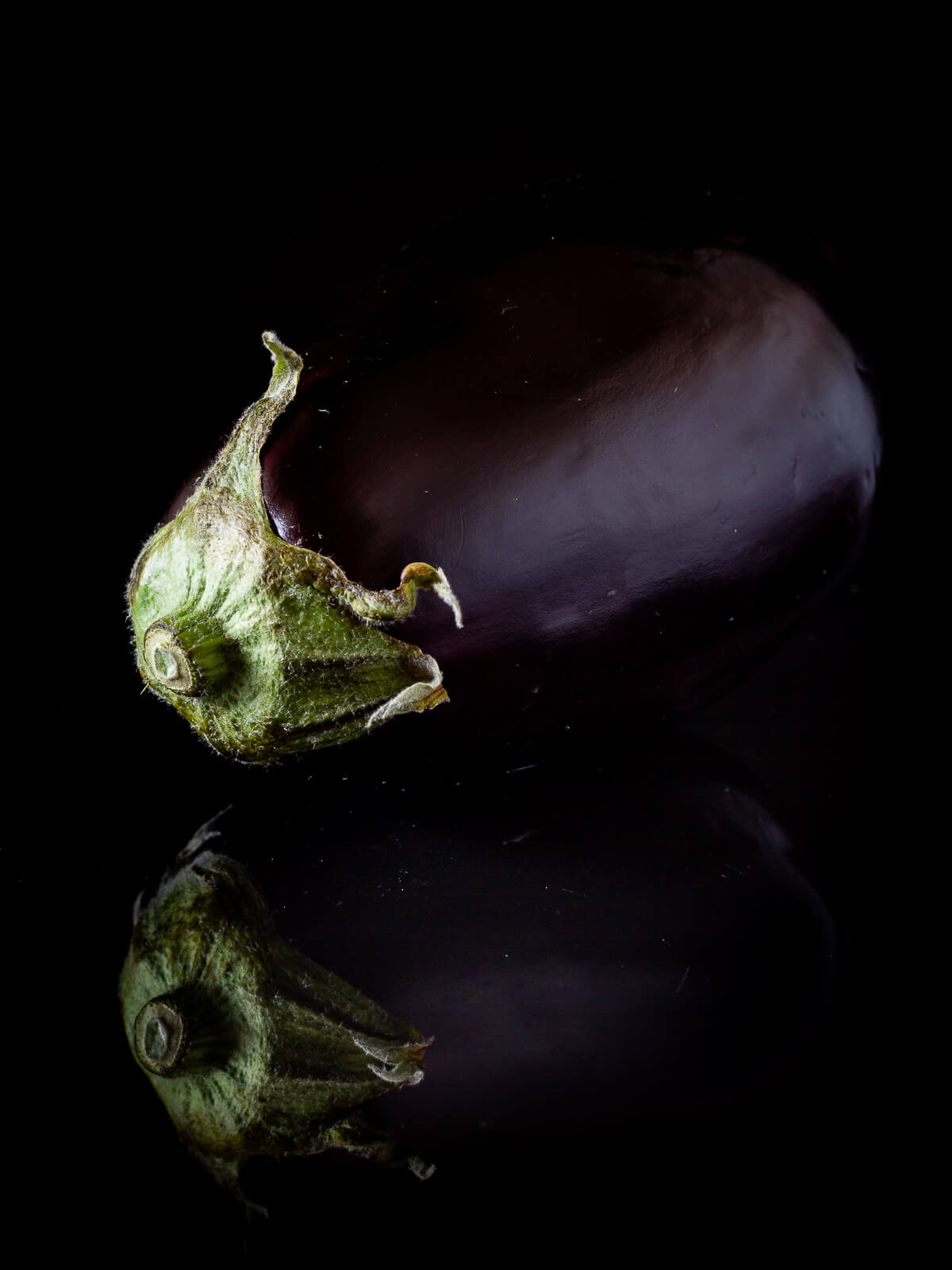 Your three ingredients for this excellent spaghetti sauce are eggplant (Aubergine), garlic, and tomato sauce.
The 3 ingredient pasta sauce: an easy pasta sauce from scratch
Cut the eggplant into medium-sized dices.
Put the eggplant cubes into the skillet along with the grated garlic on medium-low heat and allow it to roast a little.
Sauté the eggplant cubes until they are all roughly roasted and soft.
Add the tomato sauce.
While it cooks, boil your pasta using the pack's directions.
Turn the fire off, add the olive oil and basil leaves if you chose to add them, and adjust the salt and pepper.
You might choose to add some olive oil and/or basil leaves, which I recommend but is not necessary. This one is truly the tastiest pasta sauce we have had with only three ingredients. How?
Tips
Be patient - let the sauce cook in low heat.
Pick either the best organic tomatoes or a good quality organic Passata.
You can top it with our Homemade Vegan Parmesan.
If you are looking for an easy spaghetti recipe, you have come to the right place! We crowned this recipe as the best homemade spaghetti sauce! Both for their simplicity and flavor!
Although we are using rigati pasta here, it works perfectly with spaghetti or any other dry or fresh pasta.
If you feel like trying a very simple eggplant traditional Italian appetizer, check the Melanzane in Potacchio recipe! It is DE-LI-CIOUS and you just need 4 ingredients!
Storing
Storing the sauce is easy and works for many other recipes. It is easy to thaw and add to a bowl of boiled pasta.
Simply put in on medium-low in a saucepan for 10 mins.
You can also ley in thaw for a couple of hours in the fridge.
The sauce idea
Strolling Rome's Streets and Learning from Roman Chefs
We came to make this three-ingredient pasta sauce as we were strolling Rome's streets, the last day before the Holiday's lockdown. Our final walk and the last restaurant supper before closing everything down until the day after Epiphany.
We needed to decide whether to walk as much as we could or enjoy the last of the restaurant open days. So, of course, we did both and arrived at a Trattoria recommended by a local Roman friend.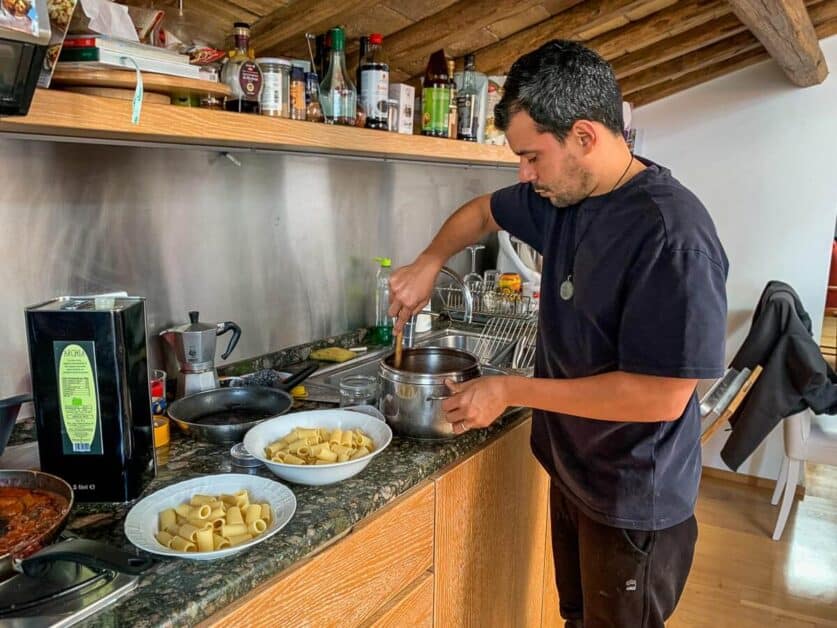 How we came into this three ingredient tomato sauce?
Our Chef in Da Tonino - Trattoria Bassetti, suggested the best spaghetti sauce: Pasta Alla Melanzane (Eggplant Sauce Pasta). We both love eggplants, so it was a yes, but we were curious about what they were going to do to make a simple Italian tomato sauce memorable.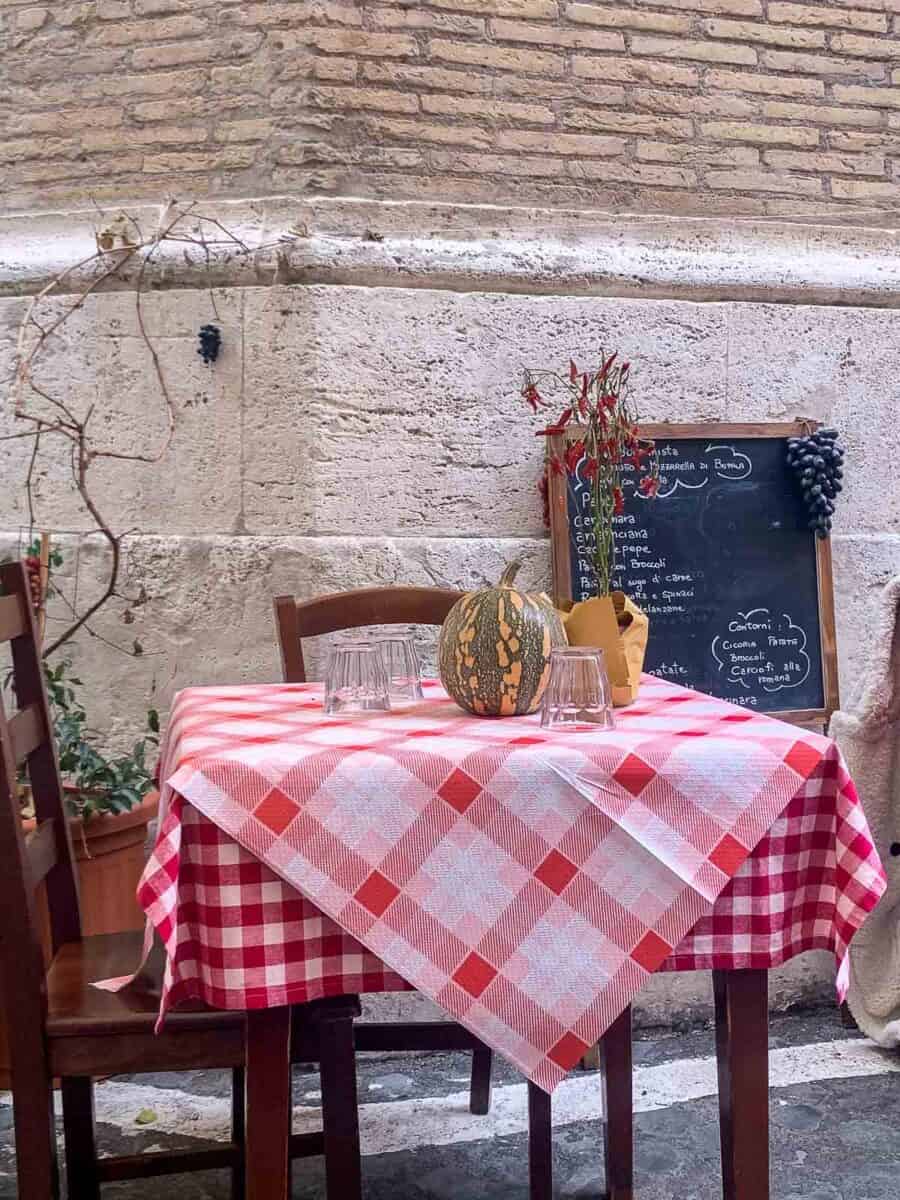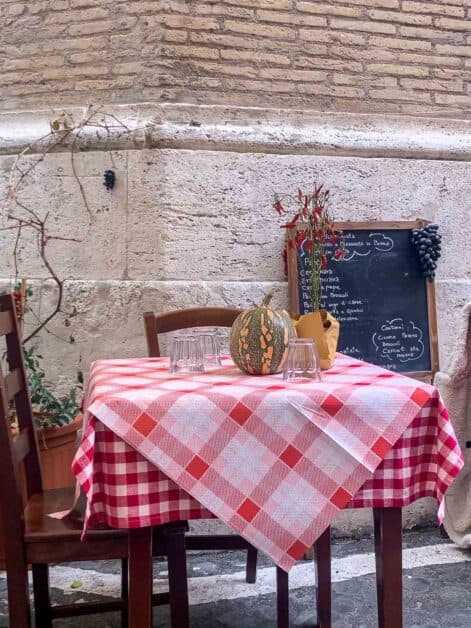 I asked, and he just answered, believe me, it's going to be good, it's our signature dish, and we have been making it for years. So that was it for us!
And right he was—what a great dish! I took a picture and committed to re-creating it for you guys and, of course, to add it to my lazy dinner repertoire.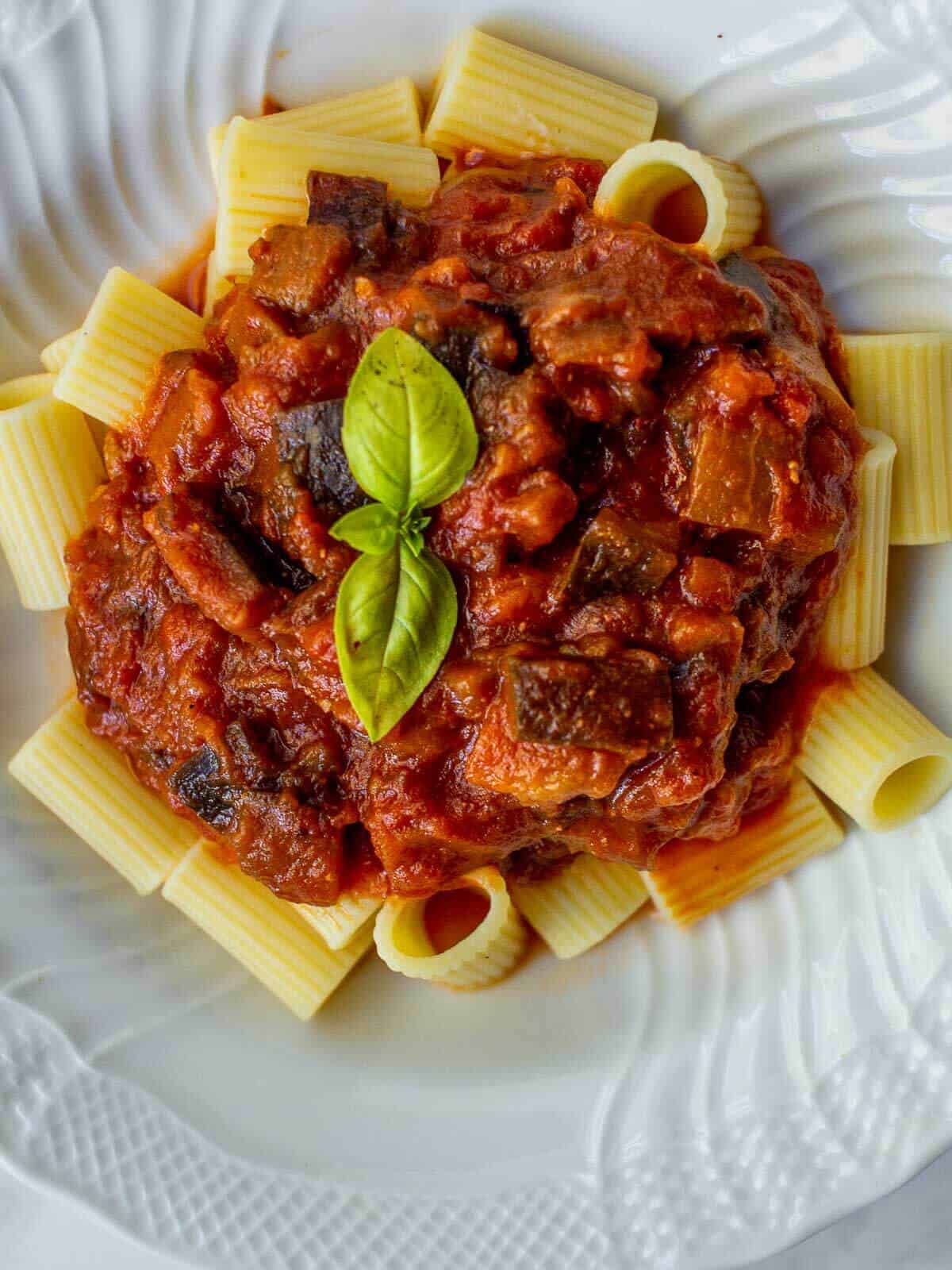 Remember: the key is on the ingredients, ensuring you either have an excellent passata or blend your tomatoes and have a beautiful bright eggplant.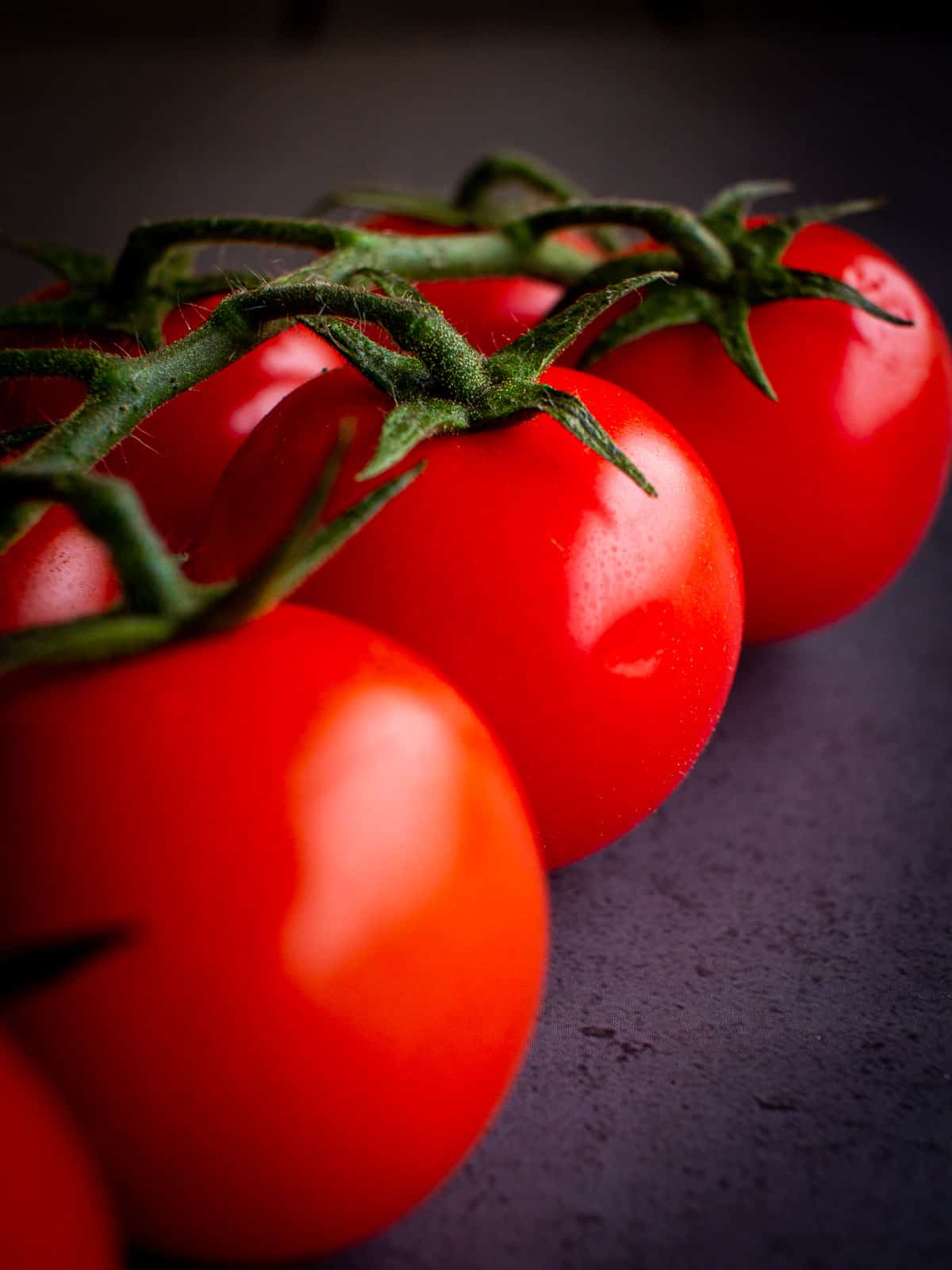 If you feel like sprinkling some extra Parmesan, you should take a look at our 5 minutes Homemade Vegan Parmesan Cheese.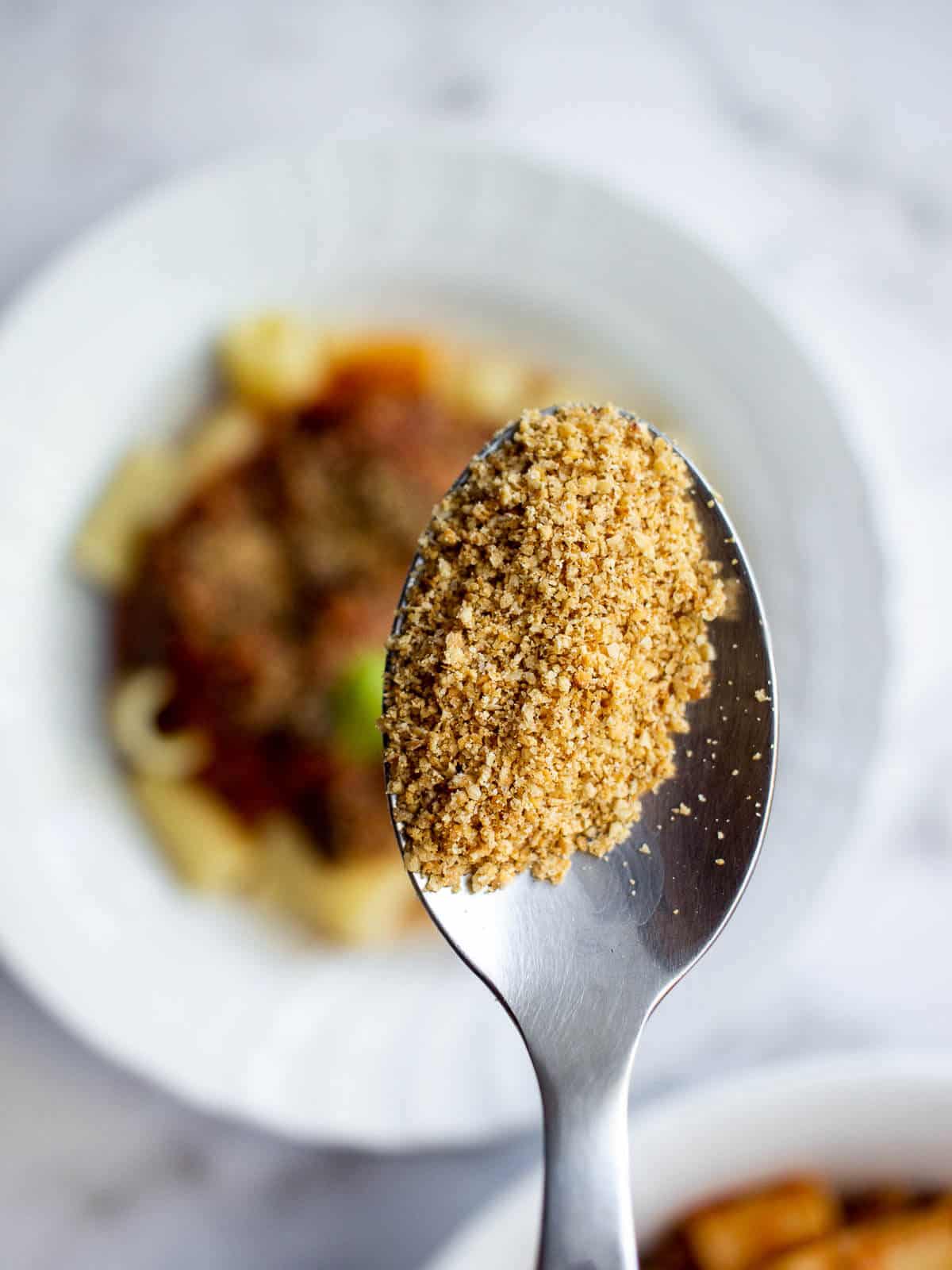 Variations
In Italy, this same sauce is called Pasta alla Norma when adding about 9 oz of ricotta cheese. If you want to go for a Vegan Norma Sauce, we recommend adding a serving of our 5-minutes Vegan Ricotta Cheese recipe.
Wine Pairing for the 3 Ingredient Pasta Sauce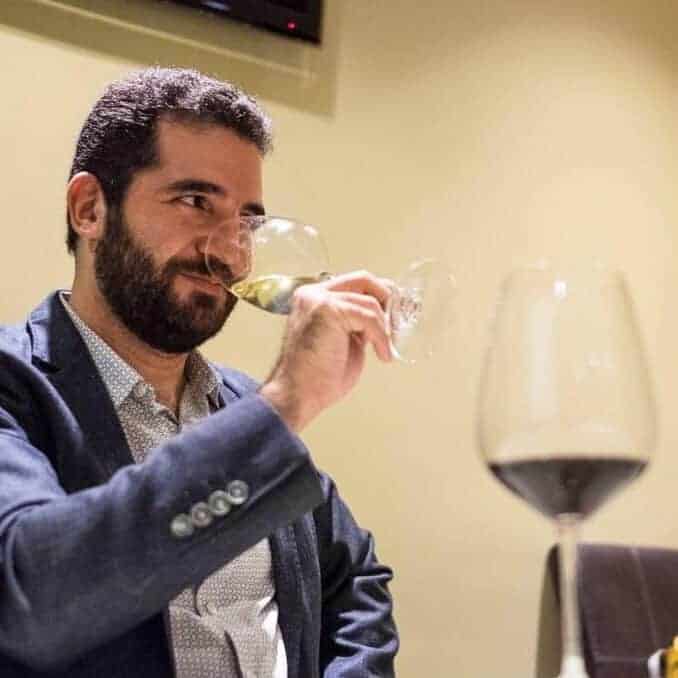 Ramón Barreiro
Wine Pairing by our Sommelier Ramón Barreiro @pejo_barreiro
It is in the Wine Culture where you will genuinely find quality wines and support sustainability. For this reason, in this blog, when we recommend wines, we do not want you to go to a supermarket shelf to buy wines for the usual varietals resulting from monoculture. Instead, we recommend wines taking you to the places where they come from. Thus, we advocate for living wines, with Culture, with Terroir.
Simple dishes need to cook with patience, letting the few ingredients we use come together during a slow and aromatic bubbling.
That is the key to any good sauce, allowing the liquids to bind with the fats, sugars, and proteins in the ingredients, allowing chemical processes that generate umami, such as the Maillard reaction, to work their magic.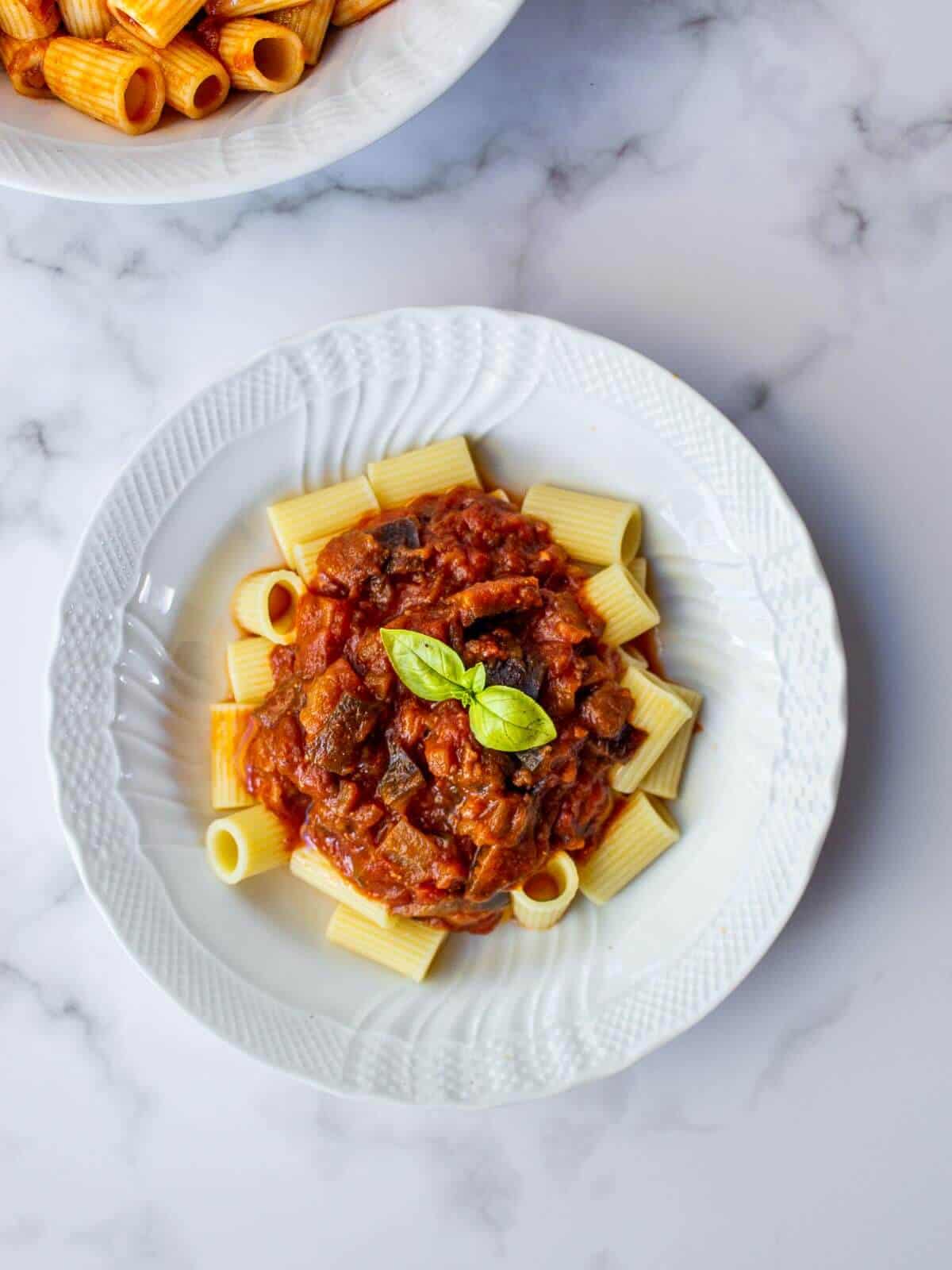 This phenomenon is also present in winemaking: an ingredient, by the action of yeasts:
Is transformed, its aromas are enhanced and fused, and then the yeasts themselves are incorporated as ingredients, releasing proteins into the wine of their cell walls
And if we age that wine in barrels above it, the wood contributes its aroma and flavors and transforms the wine's scents into more complex ones, in a kind of spicy caramelization.
For this reason, in this pairing, for which white wines could work -especially if you add a cold element such as basil-I will attack the dish's flavorful profile, and the suggestions will be red wines.
Let's talk about the Wines
When choosing wines, if you live in a producing area, always choose local, find out about your producers, the history of your location, and the winemaking practices, and explore all the styles available in your area.
If you do not live in a producing area (or close to one of them), support the specialized stores near you, just as you would support your local farmers' market. Talk to the specialists, and ask them about their wine's selection, the wine's origins, their production practices, and the reasons that led to their inclusion in their selection.
With wine, as with any food on our table, it is always good to think about the path it went through before reaching us. It is also essential to consider the kilometers and the means of transportation used. Be aware of the carbon footprint of the food and wine you consume, and you will make your small contribution to sustainability.
The first wine chosen is the regional pairing.
What can be better for a dish of southern Italian cuisine than a Campania wine? A red Lacryma Christi.
This wine made from the Piedirosso grape, from vineyards on Mount Vesuvius's slopes, is fresh and fruity but with a rustic and tasty note that I associate with tomato paste.
It is a bullet-proof pairing; the sauce and wine are mutually empowering, so much so that you won't want to have a week without this combination.
The second wine is a Spanish Grenache
And I will recommend that you make an effort to find one from the Sierra de Gredos.
New winemakers have rescued old Grenache vineyards in this area, making wines faithful to the grape's character and surroundings - what the French call "terroir."
They are fresh, aromatic, and complex wines, often also rustic and tasty. I think you are starting to see the guideline for choosing these harmonies: medium-bodied wines, but tasty.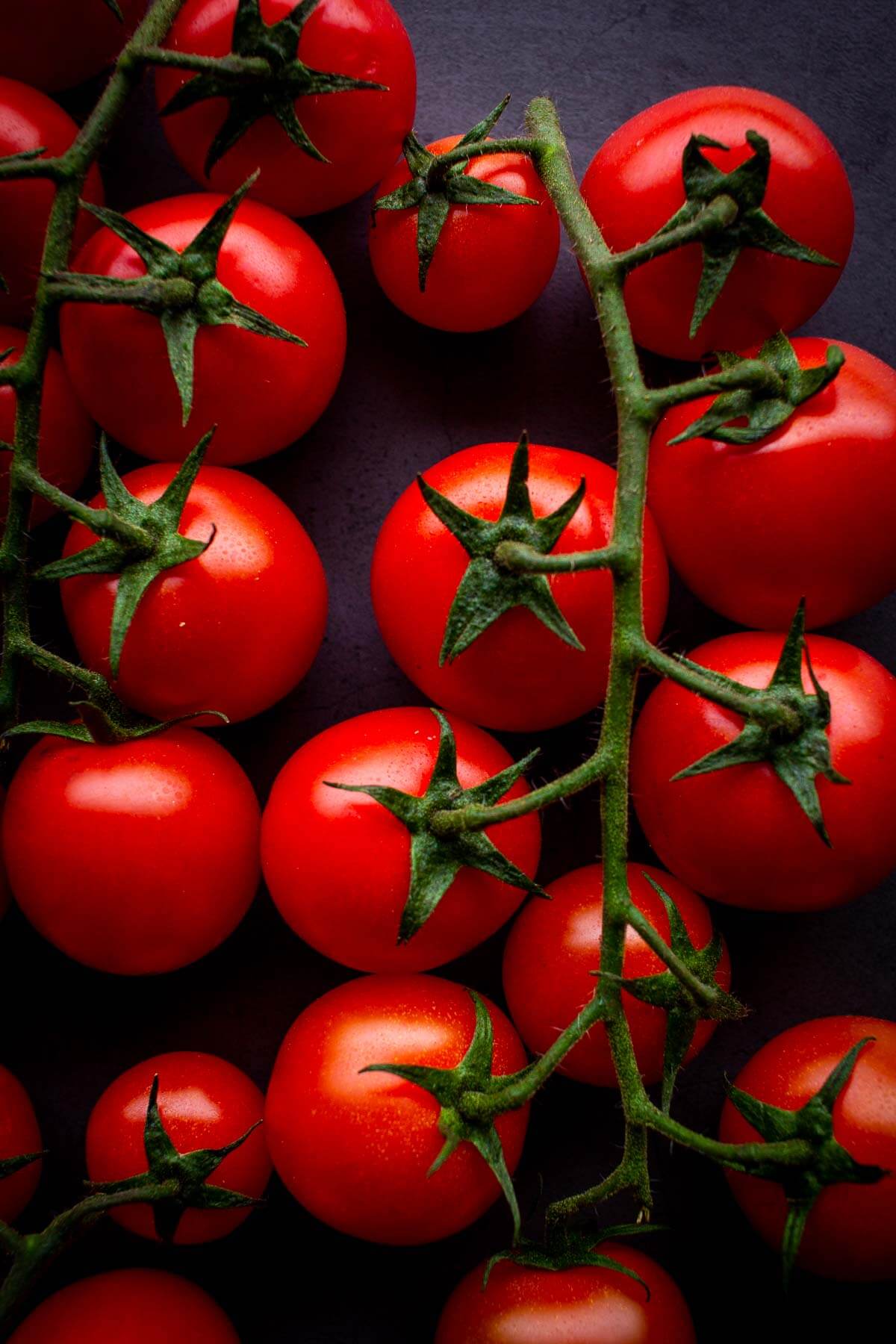 The third and final recommendation is the daring one: a Pinot Noir from Santa Barbara, California
This California area produces excellent Pinot Noirs and Chardonnays, extraordinarily differentiated, while still showing its grapes' characteristics.
A fully ripe Pinot Noir from Santa Barbara, while remaining fresh and fragrant, stands out for its caramelization, making it slightly rich and mellow, enhanced if it is aged in oak.
In the wine vocabulary, we describe as "rich and mellow" those wines that you cannot stop drinking because they produce a sensation in the mouth similar to what a candy gives you when you suck it. Or maybe the sense that generates the density of syrup is typically produced by alcohol also present in wine, glycerol.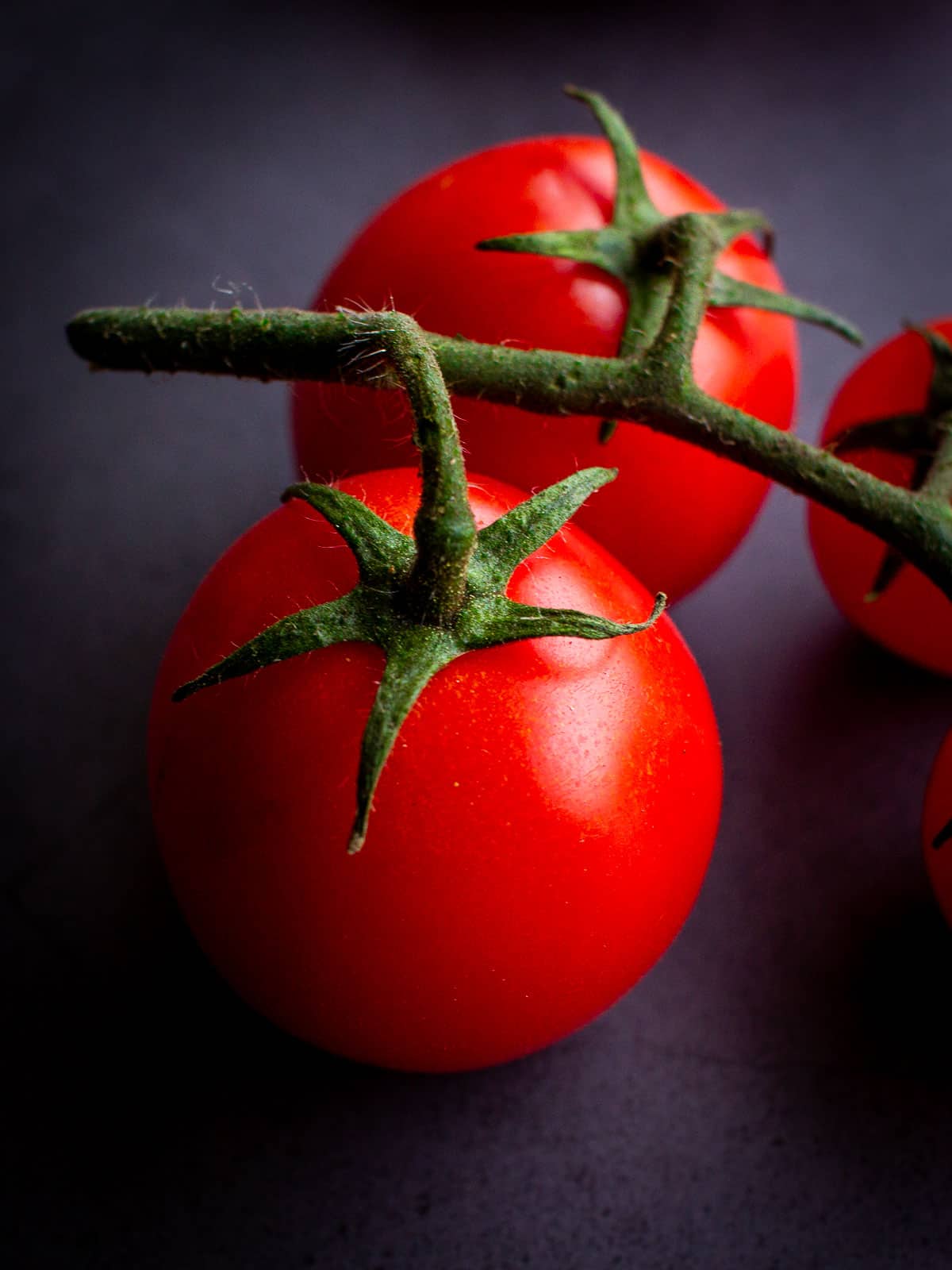 And when I refer to the fact that it is rich and mellow, I do not mean that it is sweet because it is not; it is the sensation caused by the transformation of the wine's tannins when combined with those of the wood - the oenological term is "polymerization of the tannins."
And if our three-ingredient sauce is in some way sweet, what better way to accompany it than a slightly rich and mellow red wine.
Wine Pairing Recap
Italy - Red - Lacryma Christi (Campania)
Spain - Red - Grenache (Sierra de Gredos)
United States - Red - Pinot Noir (Santa Barbara)
More Easy Pasta Recipes?
If you fancy more Italian Inspiration, have a check at our
In love with Eggplants? 9 Vegan Eggplant Recipes
If you try this recipe, let us know! Leave a comment, rate it, and don't forget to tag a photo #ourplantbasedworld on Instagram. Cheers!
Recipe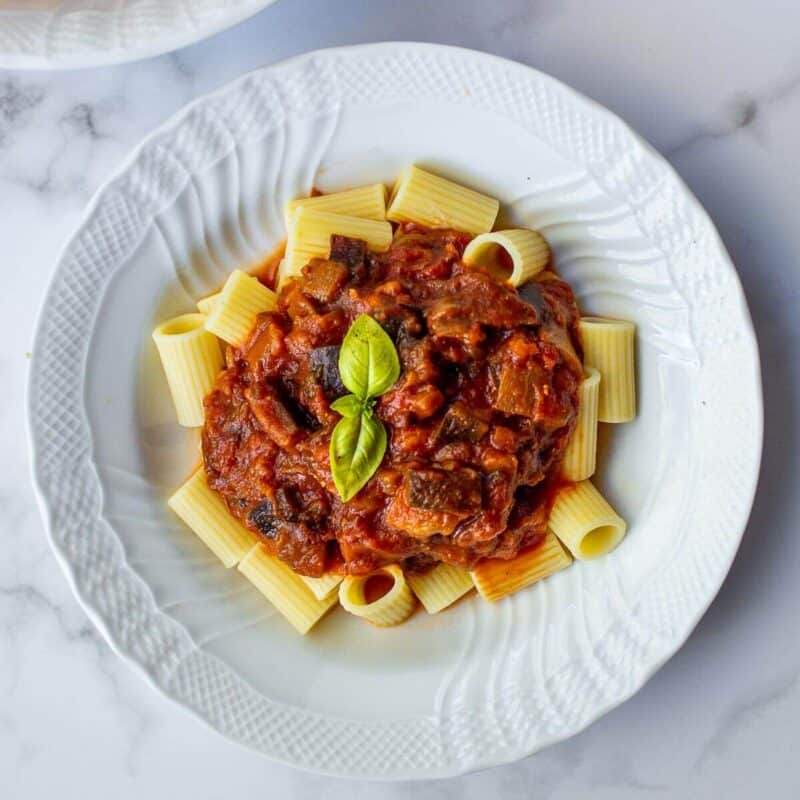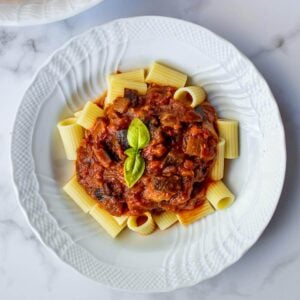 3 Ingredients Pasta Sauce (Vegan Pasta alla Norma)
This 3 Ingredient Pasta Sauce is all you need for lazy, comfort food nights. This recipe is the reason we became in love with Italian food' simplicity.
Equipment
Directions
Cut the eggplant into medium-sized dices.

Pour the eggplant cubes into the skillet along with the grated garlic on medium-low heat and allow it to roast a little, get some golden colors without fully burning it. Garlic won't burn much, the eggplant has a lot of water, just keep stirring. Optionally you can add 1 tablespoon of olive oil.

1 eggplant,

2 garlic cloves,

1 tablespoon extra virgin olive oil

Sauté the eggplant cubes until they are all roughly roasted and soft. It should take about 3 to 5 minutes.

Add the tomato sauce and lower the heat to medium-low, or low if it splatters too much. Put a lid on it and stir it every 5 minutes.

Put the salted water to boil your pasta.

1 lb Short pasta,

1 tablespoon salt

Let the sauce cook for about 20 minutes. If your stove has a weak fire it might take 30 minutes. The idea is to reduce a third of the liquid and end up with a thick sauce with prominent chunks of eggplant.

While it cooks, boil your pasta using the pack's directions.

Turn the fire off, add the olive oil and basil leaves if you chose to add them, and adjust the salt and pepper.

10 basil leaves,

Pepper to taste

Drain your pasta and mix with some of the sauce and reserve some sauce to pour it on top.
Notes
Let the sauce rest for 5 minutes before serving off the fire. Is good for the sauce to consolidate its flavor before been served.
You can freeze it in portions and have the portions ready to defrost in minutes for quick pasta meals.
You can add it to other preparations just like Grilled Tofu and have a full protein meal.
If you like Parmesan Cheese, try to sprinkle with our 5 mins Vegan Parmesan "Cheese"
Wine Pairing by our Sommelier Ramón Barreiro @pejo_barreiro
Italy - Red - Lacryma Christi (Campania)
Spain - Red - Grenache (Sierra de Gredos)
United States - Red - Pinot Noir (Santa Barbara)
Nutrition Facts
Calories:
76
kcal
Carbohydrates:
18
g
Protein:
3
g
Fat:
1
g
Saturated Fat:
1
g
Sodium:
1435
mg
Potassium:
812
mg
Fiber:
5
g
Sugar:
10
g
Vitamin A:
715
IU
Vitamin C:
17
mg
Calcium:
36
mg
Iron:
3
mg
Nutrition Facts
3 Ingredients Pasta Sauce (Vegan Pasta alla Norma)
Amount per Serving
% Daily Value*
* Percent Daily Values are based on a 2000 calorie diet.
Food safety
We sometimes take for granted that we have years (or decades) of cooking experience that the average visitor may not. Add to, or remove from, the list below with health and safety tips.
Cook to a minimum temperature of 165 °F (74 °C)
Do not use the same utensils on cooked food that previously touched raw meat
Wash hands after touching raw meat
Don't leave food sitting out at room temperature for extended periods
Never leave cooking food unattended
Use oils with high smoking points to avoid harmful compounds
Always have good ventilation when using a gas stove
See more guidelines at USDA.gov.
The information shown is an estimate provided by an online nutrition calculator. It should not be considered a substitute for a professional nutritionist's advice. See our full Nutritional Disclosure here.
Please note that some of the links here are affiliate links, and I will earn a commission if you purchase through those links. I use all of the products listed and recommend them because they are companies that I have found helpful and trustworthy.