Welcome to our guide on Belly Fat Burning Juice Recipes! If you're seeking to reduce belly fat, you're not alone. Excess belly fat is a concern for many and can pose several health risks. The good news is that your diet, including what you drink, plays a vital role in managing and reducing belly fat. This guide will introduce you to the world of delicious and nutrient-packed juices designed specifically to aid in fat burning.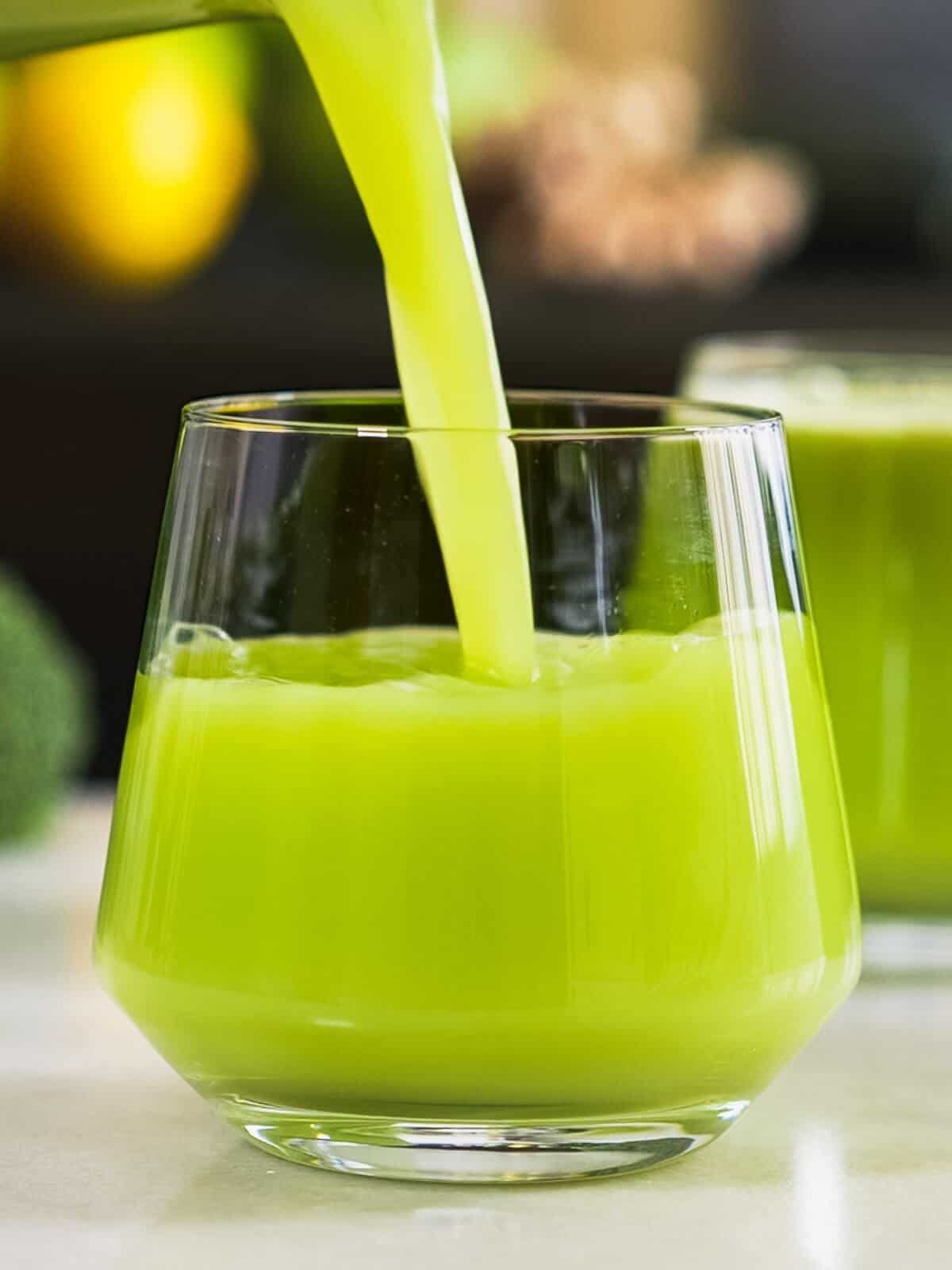 Jump to:
Definition of Belly Fat and Health risks associated with it
Belly fat, also known as visceral fat, is a type of body fat stored within the abdominal cavity. It surrounds and protects vital organs like the liver, stomach, and intestines. While a certain amount of belly fat is necessary for protective functions, excessive amounts can pose significant health risks.
Excessive belly fat is associated with several health risks. These risks include heart disease, type 2 diabetes, high blood pressure, certain cancers, and even Alzheimer's disease. Belly fat can also lead to metabolic syndromes, a cluster of conditions that occur together, such as increased blood pressure, high blood sugar, excess body fat around the waist, and abnormal cholesterol levels.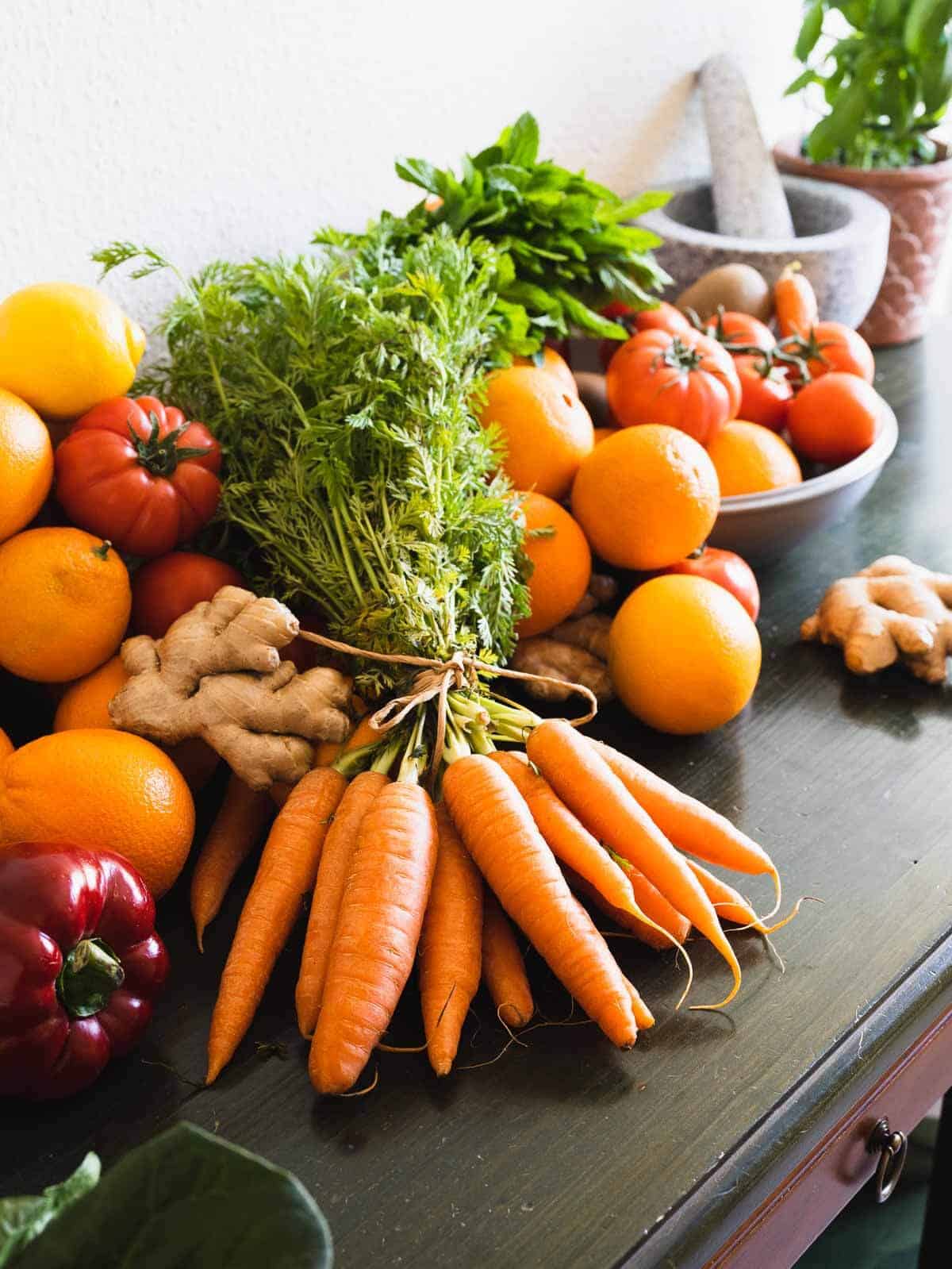 The foods we eat play a crucial role in determining our body's fat composition. A diet high in processed foods, sugars, and unhealthy fats can contribute to the accumulation of belly fat. On the other hand, a diet rich in whole, nutrient-dense foods can help promote fat-burning and overall weight loss.
Specific nutrients and foods can particularly support fat burning. For example, foods high in protein can promote feelings of fullness and boost your metabolism. Fiber-rich foods can also keep you satisfied for longer and prevent overeating. Certain vitamins and minerals, like vitamin D, calcium, and iron, can also play a role in weight loss and fat burning.
In the following sections, we will delve deeper into the relationship between diet and belly fat and explore some delicious, nutrient-dense detox juice recipes designed to support your fat-burning journey.
These healthy juice recipes feature specific ingredients that aid in fat burning and promote overall health. Enjoy this flavorful adventure while working toward your health goals!
Understanding the Belly Fat Burning Process
To understand the process of belly fat burning, we must first look at metabolism. Metabolism refers to all the chemical processes that occur within our bodies to maintain life, including the breakdown of food and drink to produce energy, the growth and repair of body tissue, and the responses to the environment. Essentially, when we talk about a 'high' or 'fast' metabolism, we refer to the body's efficiency in utilizing and expending energy.
Hydration plays a significant role in the metabolic process. Water is a vital component of blood, which delivers nutrients and oxygen to all cells in the body. Staying adequately hydrated can improve your metabolic rate and aid in fat burning. Furthermore, drinking water can help fill you up, reducing feelings of hunger and preventing overeating.
Certain foods can also influence our metabolism. For instance, foods rich in protein require more energy to digest, metabolize, and use, which means you burn more calories when you eat them.
Thermogenic foods like green tea, cayenne pepper, blueberries, apples, pears, ginger root, lemon juice, and other spicy foods can increase your metabolic rate, and hence, promote fat burning. (source)
Fruits and vegetables are also beneficial due to their high fiber content, which requires more energy to digest, thereby promoting fat loss.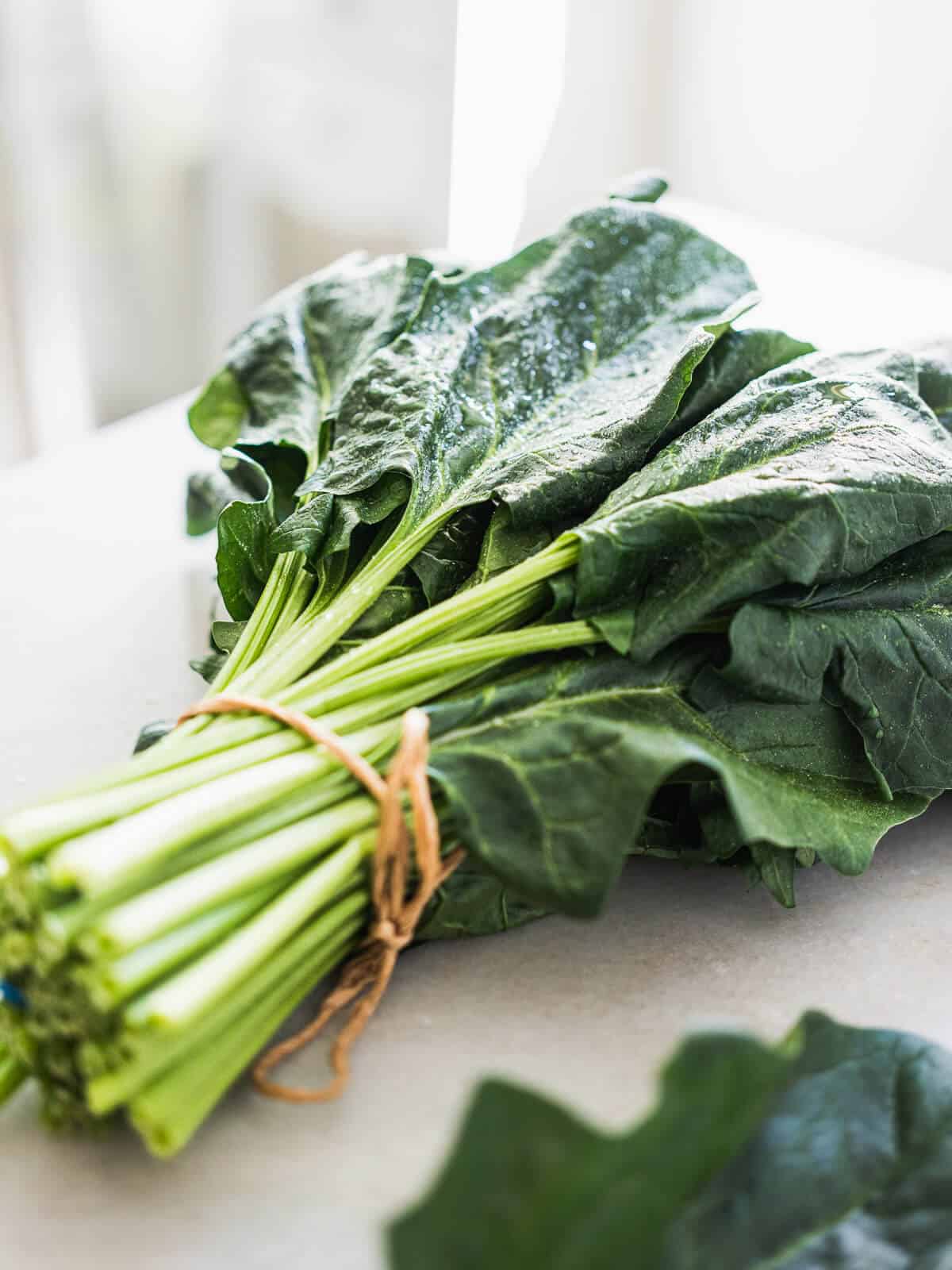 Consistent nutrition is of utmost importance in the process of burning belly fat. A diet that's high in processed foods, saturated fats, and added sugars can increase fat accumulation around your belly.
In contrast, a balanced diet that includes lean proteins, whole grains, healthy fats, and plenty of fruits and vegetables can help maintain a healthy metabolism, reduce overall body fat, and specifically help burn belly fat.
Remember, achieving and maintaining a healthy weight is a long-term endeavor that requires consistent, balanced eating habits coupled with regular physical activity. With the right understanding and approach, you can positively influence your metabolism and begin to see the results of your efforts in reduced belly fat.
Top 10 Belly Fat Burning Juice Recipes
Embarking on a weight loss journey isn't just about exercising regularly, but it also heavily relies on nourishing your body with the right nutrients. One of the most effective and delicious ways to incorporate healthful ingredients into your diet is through homemade juices.
These beverages can be a great addition to your weight loss regimen, providing a wealth of vitamins, minerals, and other essential nutrients, all while promoting a feeling of fullness and aiding in digestion. In this section, we will introduce you to our top 10 belly fat-burning fresh juice recipes, featuring a plethora of green juices and juice cleanse recipes to kickstart your health and wellness journey.
Drinking homemade juices, particularly green juices, can be an easy way to consume a wide variety of fruits and vegetables, which are loaded with health-boosting compounds. These nutrients can stimulate your metabolism, assist in detoxification, and support your body in burning more belly fat.
From our Tropical Hydrating Booster to the Emerald Energy Booster, these juice cleanse recipes are designed to give your body the nutrients it needs to function optimally and burn fat more efficiently.
Not only will these fresh juices help in weight loss, but they will also contribute to overall better health and well-being. So, let's get juicing!
Celery Zest Fat-Buster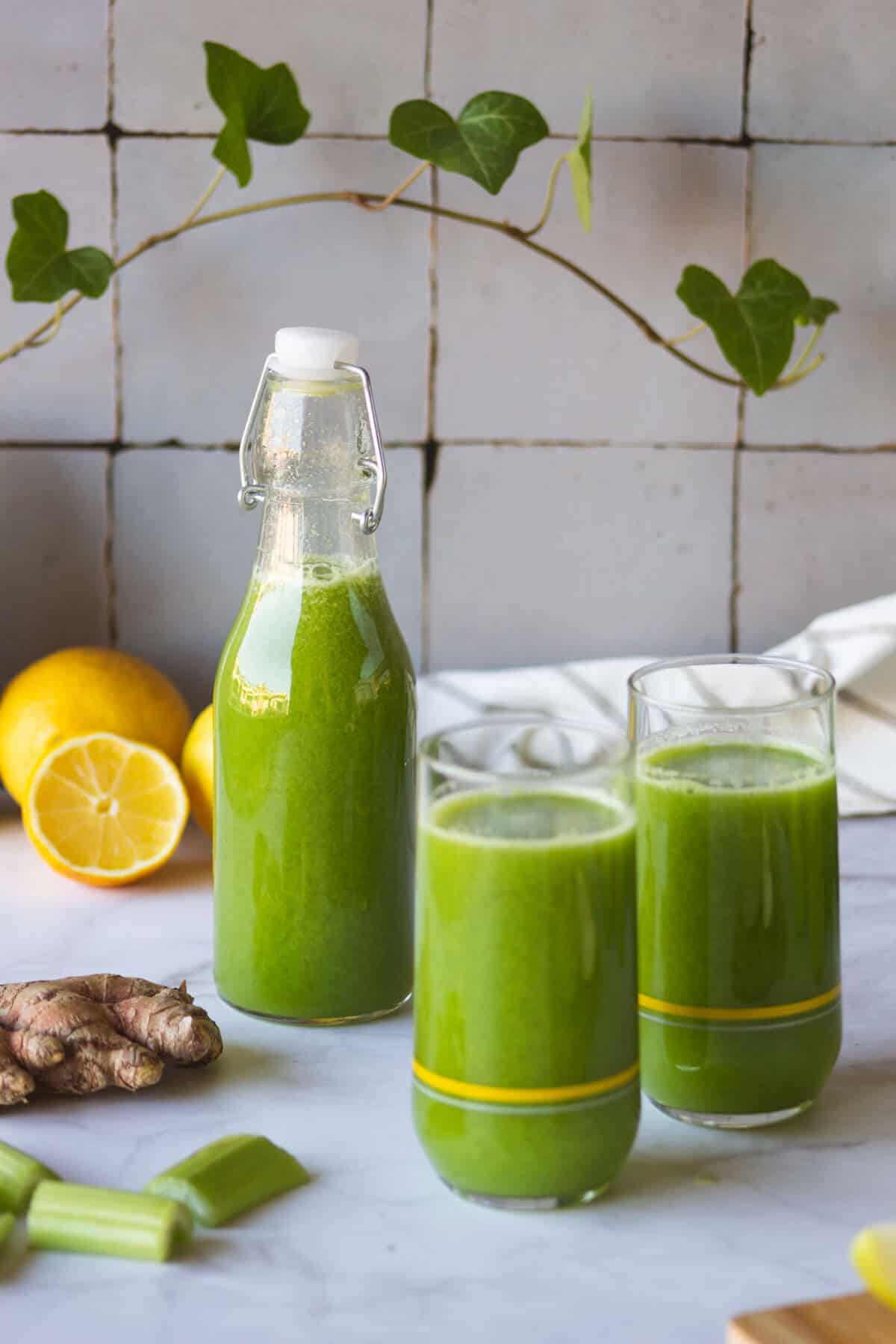 This detox juice recipe combines the hydrating power of celery, the fiber of apples, and the digestive benefits of ginger root. Drinking celery juice is a fantastic choice for maintaining healthy digestion, which can help to lose weight and aid in burning belly fat more efficiently.
Broccoli Brilliance Elixir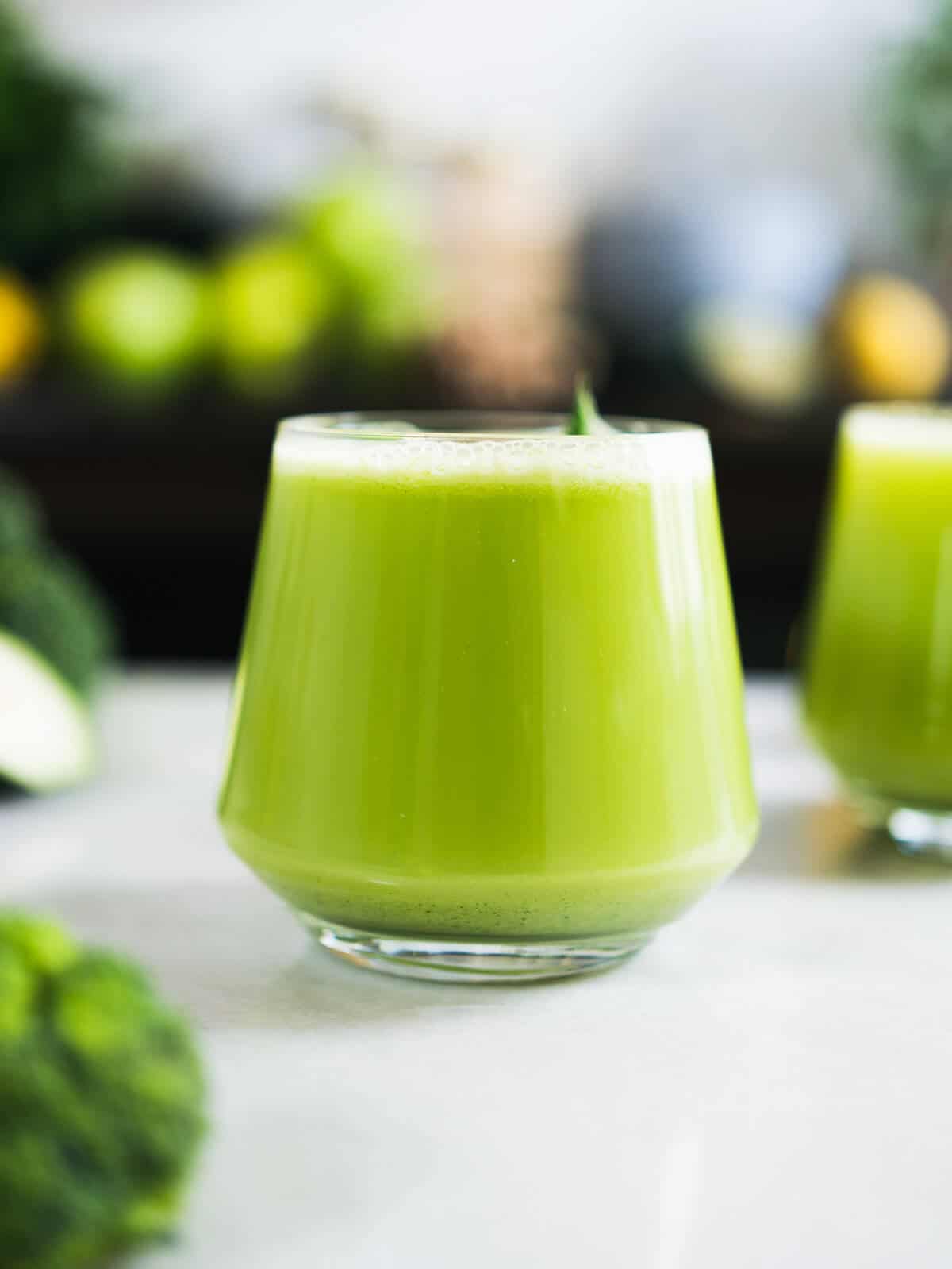 A power-packed healthy juice recipe combines broccoli's antioxidant benefits, the vitamin K from cucumbers, dietary fiber from apples, and vitamin C from lemon juice. This juice is designed to detoxify your body and assist in burning belly fat.
Sunrise Slimming Blend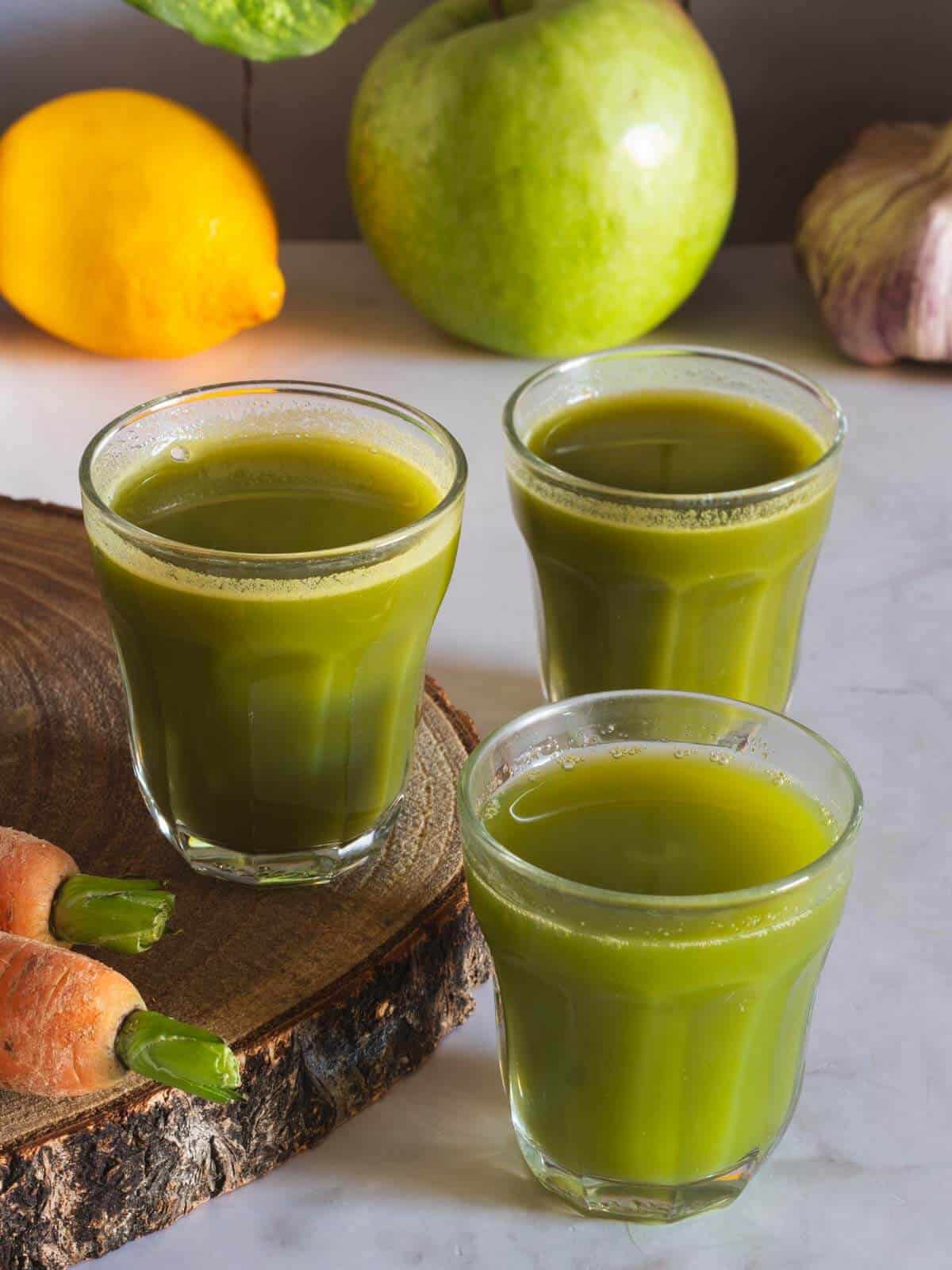 This mixture of apple, lemon, spinach, and carrot juice provides a high dose of vitamins and dietary fiber. A detox juice that is an excellent way to boost your immune system, support digestion, and kickstart your metabolism to burn belly fat.
Tropical Hydrating Booster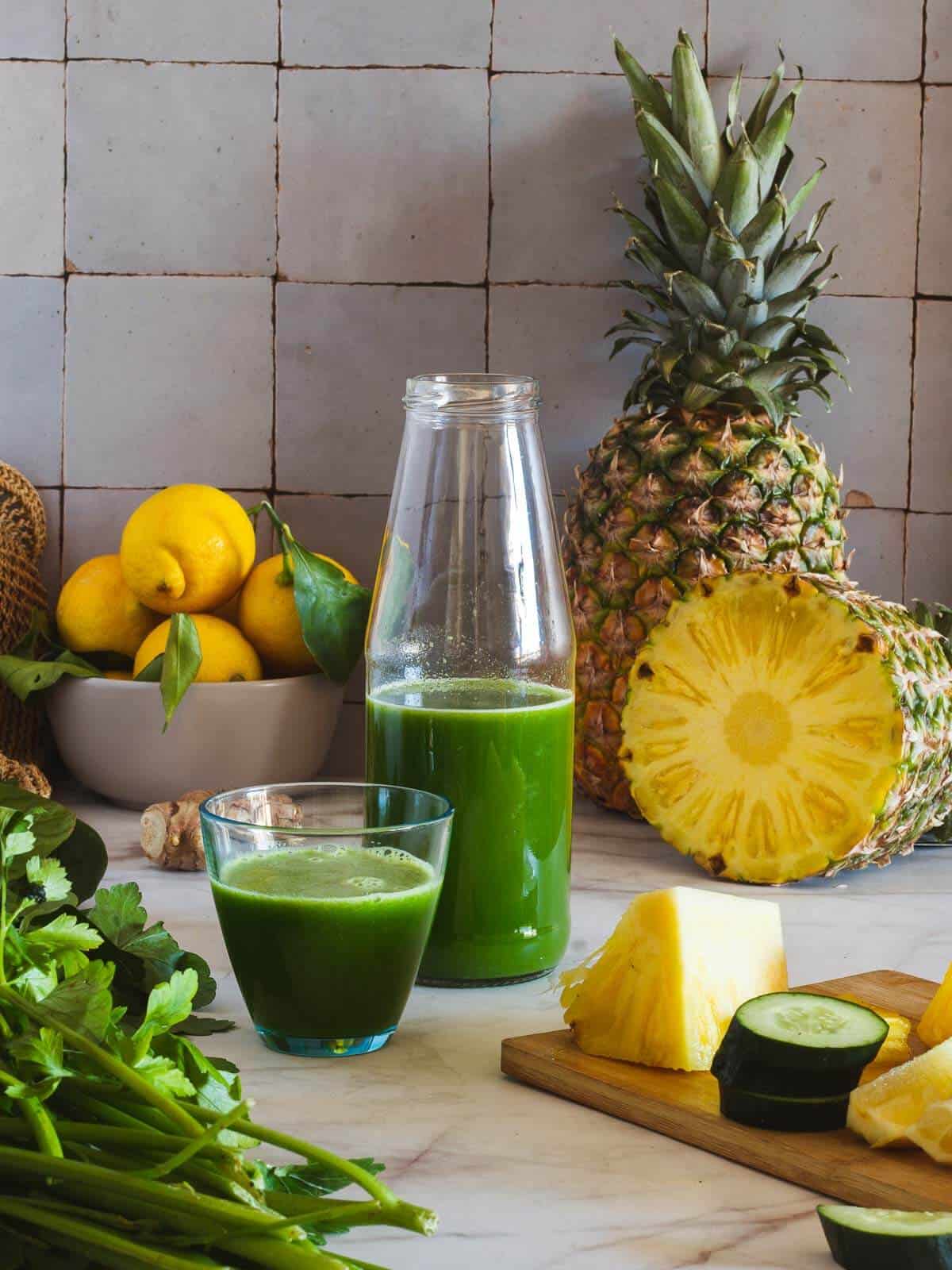 Combining pineapple, lemon, ginger, parsley, and cucumber juice, this delicious green juice recipe provides a hefty dose of hydration, antioxidants, and digestive aids. This weight loss juice recipe may help to detoxify the body and facilitate fat-burning, particularly in the belly region.
Pineapple Powerhouse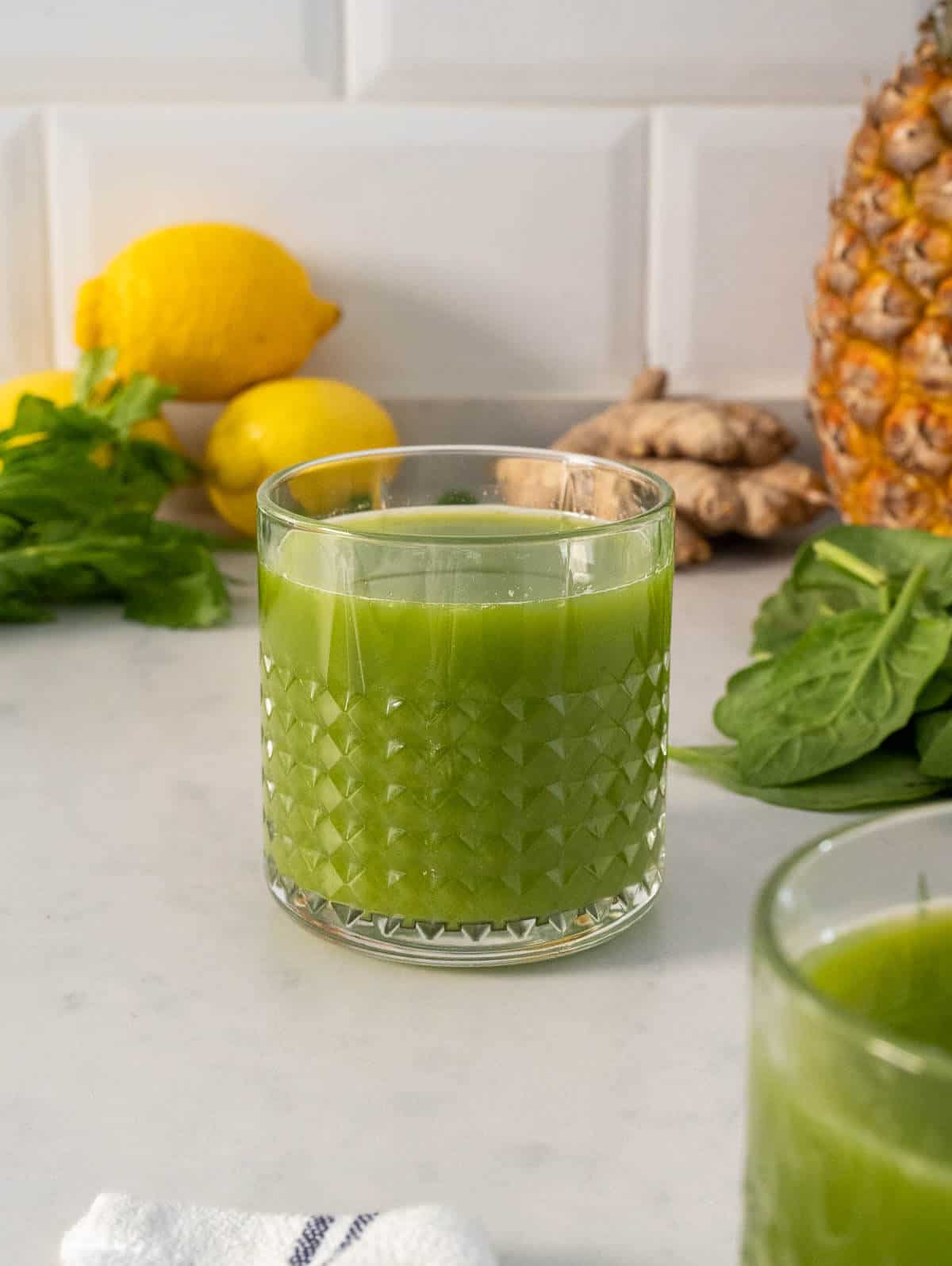 This blend of pineapple, ginger, spinach, lemon, and celery delivers a punch of vitamins, digestive aids, and fiber. This juice cleanse recipe is designed to cleanse your digestive system, boost metabolism, and reduce belly fat.
Kiwi Crush Cleanse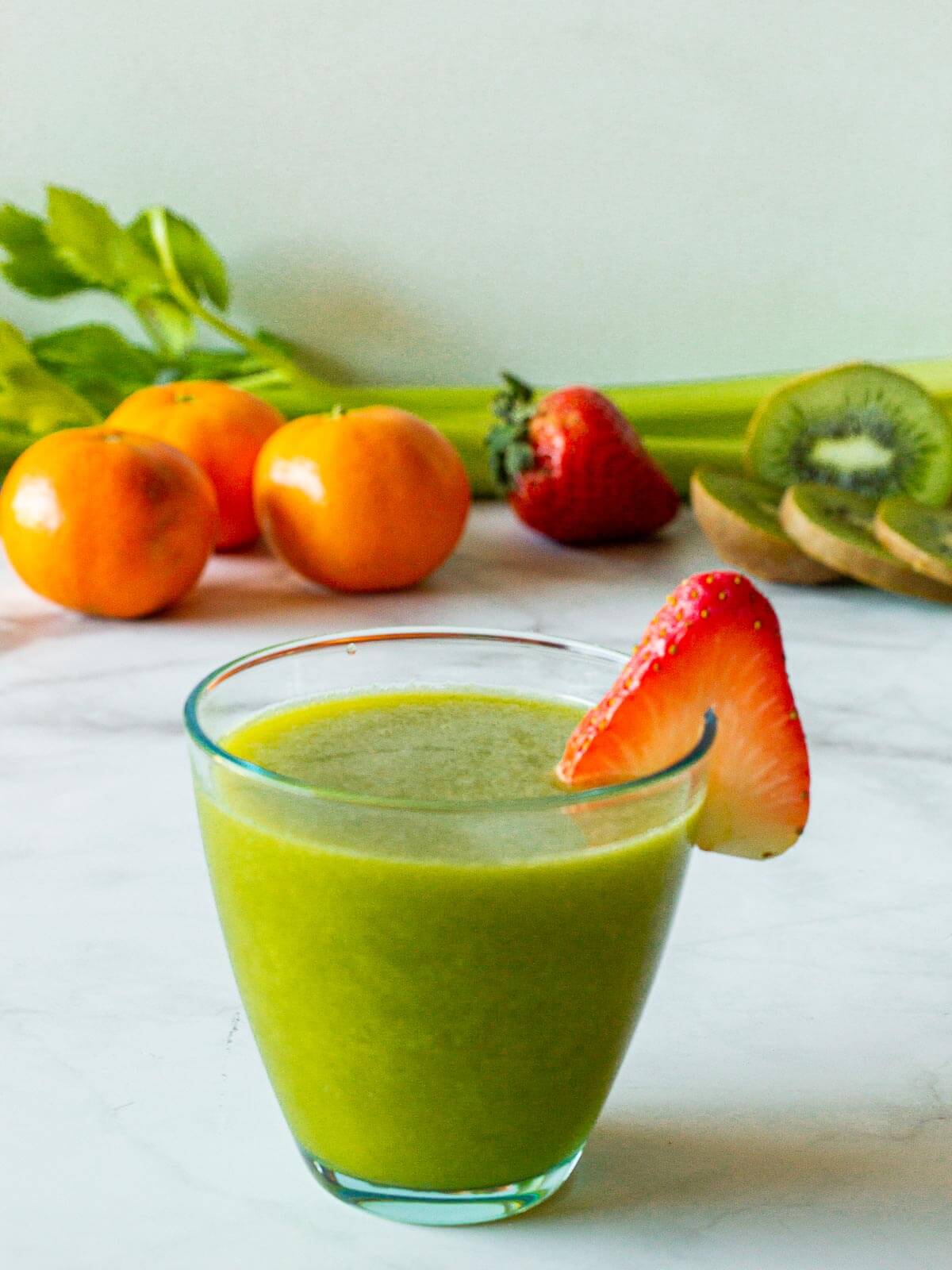 Kiwi, clementine, celery, and cucumber make a juice rich in vitamins C and E, hydration, and dietary fiber. This delicious, tangy blend helps boost the immune system and aids in burning belly fat.
Lean Green Belly Burner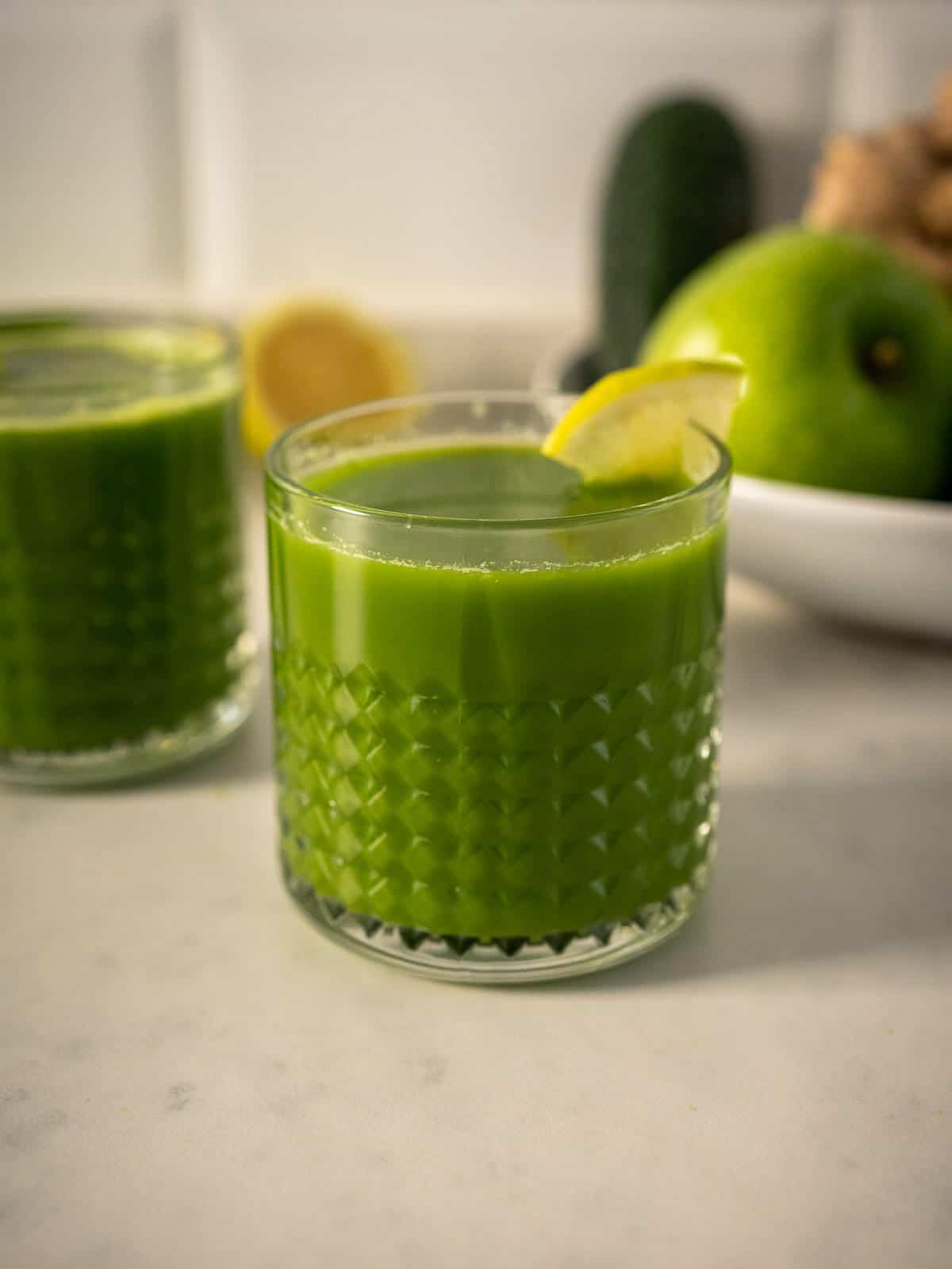 The nutritious combination of green apple, celery, cucumber, and spinach offers fiber, hydration, and important vitamins. This green drink is designed to detoxify your body, enhance digestion, and aid in belly fat reduction.
Minty Pear Perfection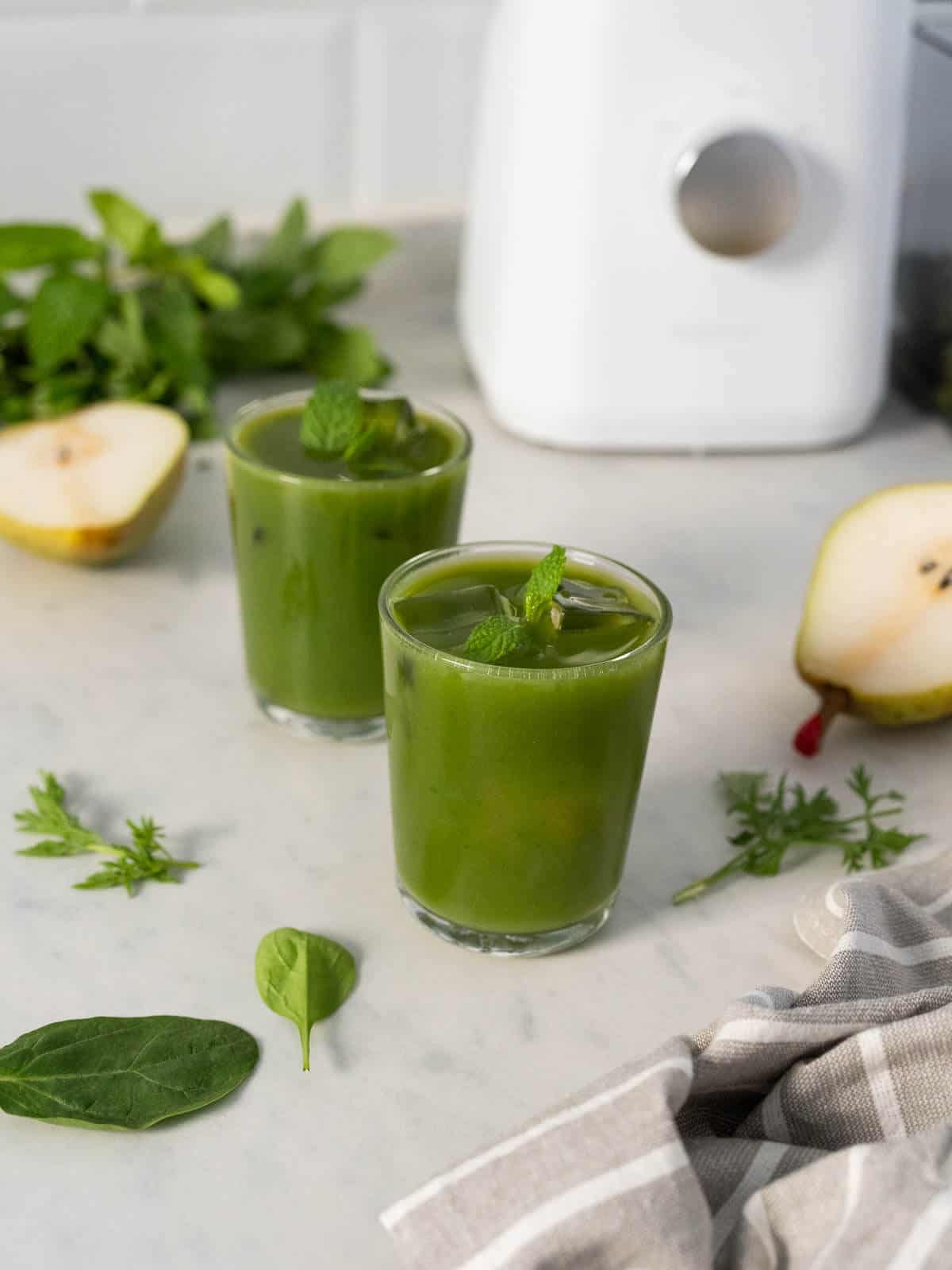 With pear, spinach, carrot tops, and mint, this juice is loaded with fiber, vitamins, and a touch of freshness. It's a great choice for aiding digestion, improving metabolism, and helping to burn belly fat.
Vital Veggie Elixir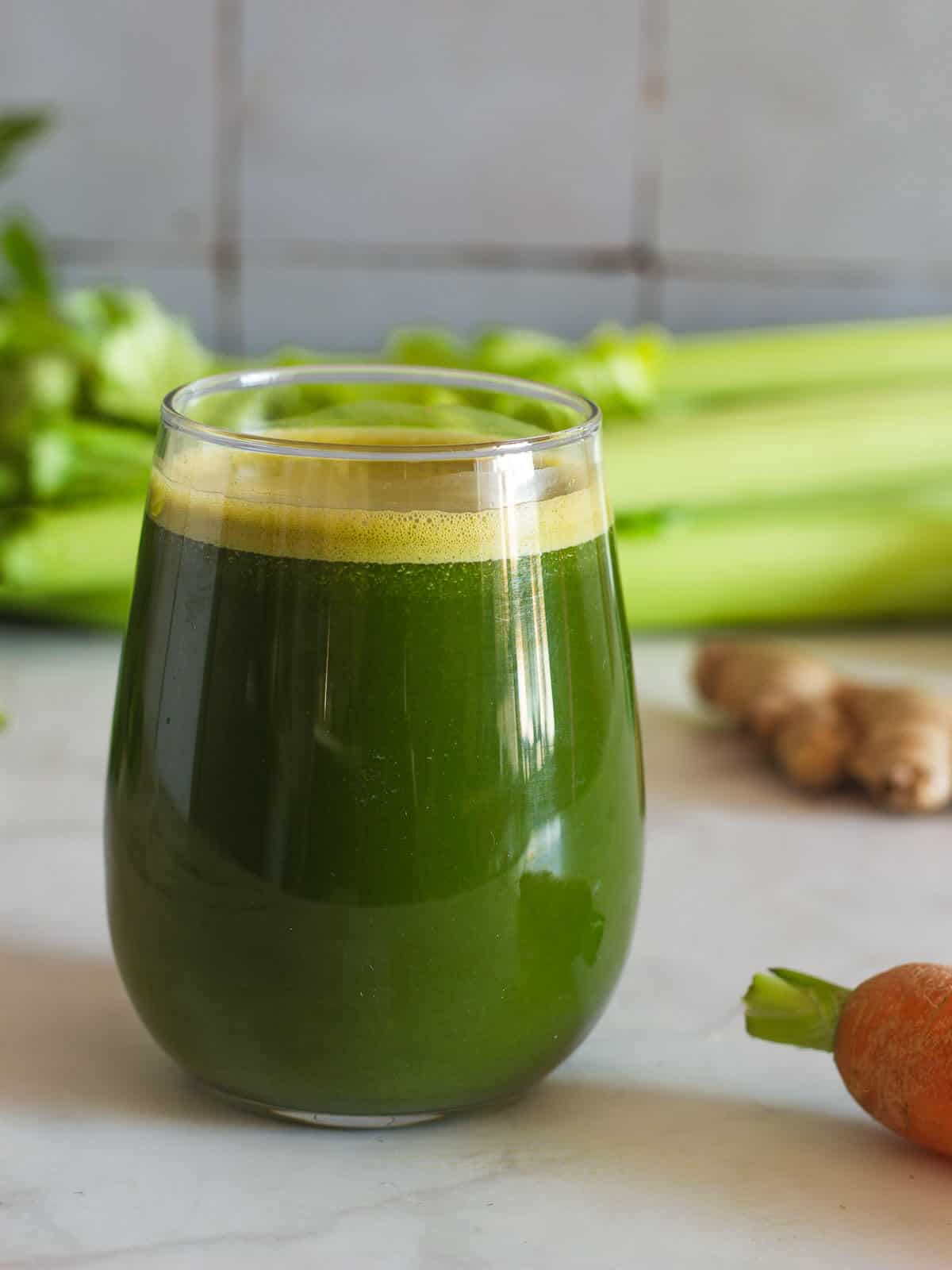 A robust vegetable juice made with spinach, carrots, celery, lemon, and ginger, offering vitamins, fiber, and antioxidants. It's designed to boost digestion, detoxify your body, and assist in burning belly fat and is apt for people with diabetes due to its reduced sugar content.
Emerald Energy Booster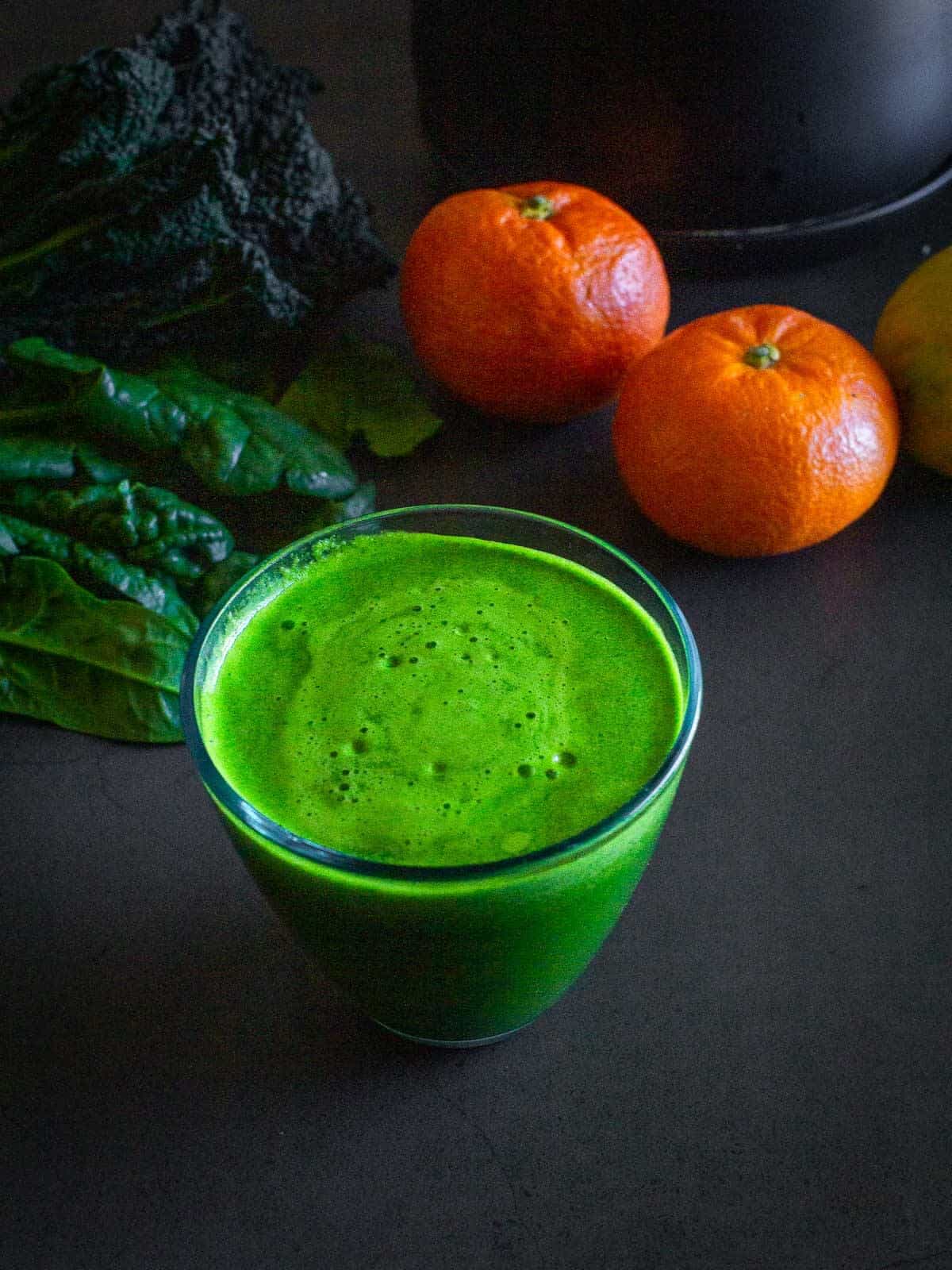 Kale, spinach, green apple, and clementine combine to provide a mix rich in vitamins and antioxidants. This nutritious juice supports a healthy immune system, improves digestion, and assists with belly fat reduction by boosting metabolism.
These recipes for weight loss are flavorful and loaded with nutrients that can aid in fat-burning and overall health improvement. When consumed as part of a balanced diet and an active lifestyle, they can help you on your journey to a fitter, healthier self.
These weight loss juicing recipes can be great to incorporate into a juice fast plan along with beetroot juice (AKA beet juice), drinks made with citrus fruits, and a healthy diet in general.
Tips for Incorporating These Juices into a Healthy Lifestyle
Best Times to Drink the Juices
While you can enjoy these juices at any time, some moments in your day are particularly beneficial. Having a juice first thing in the morning can kickstart your metabolism, providing a nutritious and low-calorie start to your day.
Another great time is before or after workouts. Before workouts, these juices can provide a quick and easy source of energy. After workouts, they can replenish lost nutrients and help speed up recovery.
How to Store the Juices
To maximize the benefits and freshness of these juices, it's best to consume them soon after preparation. If you need to store them, pour the juice into an airtight container or jar and store it in the refrigerator.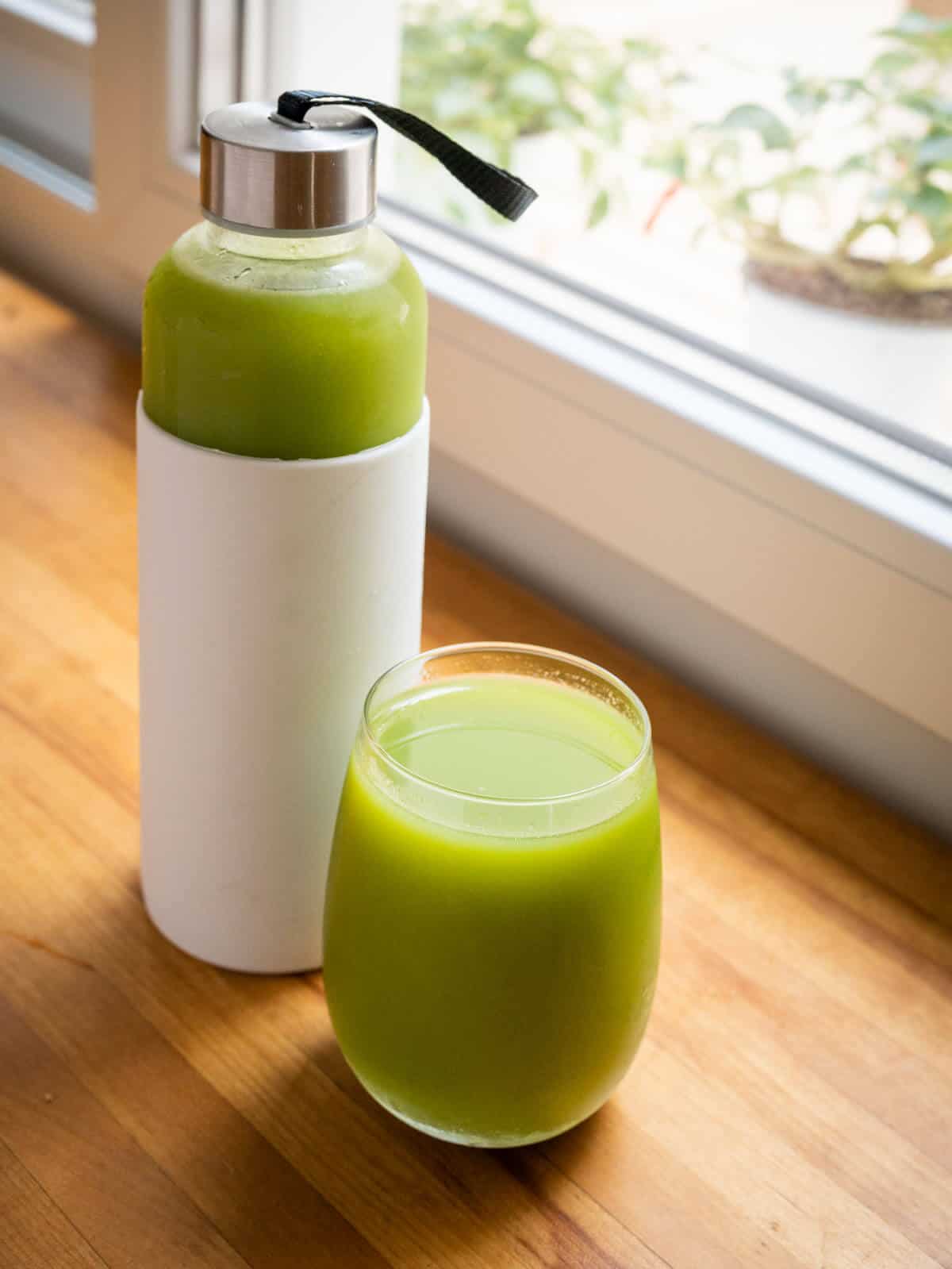 Consume it within 24 hours to ensure you're still getting a good amount of the nutrients. If the juice has separated, just give it a quick shake before drinking.
See our guide on storing fresh juice to maximize your meal prep efforts.
Making the Most of Your Juice Pulp
Don't toss that juice pulp just yet! While juicing fruits and vegetables, you're often left with a significant amount of pulp. This pulp is full of fiber and can be used creatively in many other recipes, minimizing waste and maximizing your use of the produce.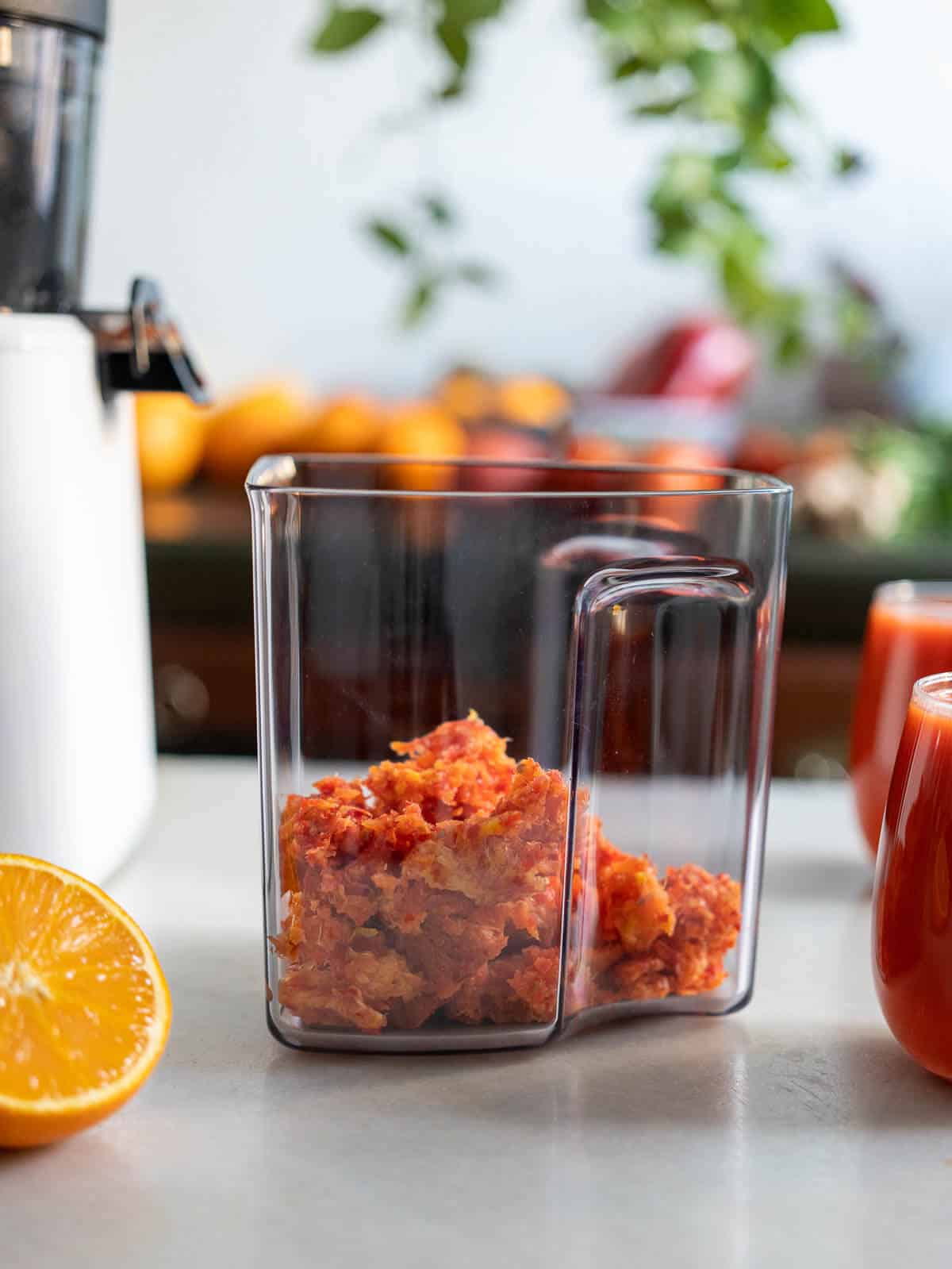 You can incorporate this pulp into baked goods like muffins or bread for an extra fiber boost, add it to your soups or stews for a hearty texture, or even mix it into your pet's food for added nutrients. The possibilities are endless.
For more innovative and tasty ideas on how to utilize juice pulp, don't miss our post on "What to Do with Juice Pulp." Get ready to transform your kitchen waste into delectable dishes while sticking to your belly fat-burning goals!
Choosing the Right Juicer
The kind of juicer you use can significantly impact the quality of your juicing recipes and by extension, the health benefits you derive from it. We highly recommend using a cold press juicer to prepare your belly fat-burning juice recipes.
A cold press juicer, also known as a slow masticating juicer, operates by crushing and pressing fruits and vegetables to extract the juice. This slow, gentle process helps minimize oxidation and heat, thereby preserving more of the essential nutrients, enzymes, and antioxidants in your juice.
One of the top cold press juicers we recommend is the Nama Juicer. This high-quality machine does an excellent job of extracting juice while maintaining its nutritional integrity and is also good for making plant milk and sorbets. Its sleek design and ease of use make it a worthy addition to your kitchen.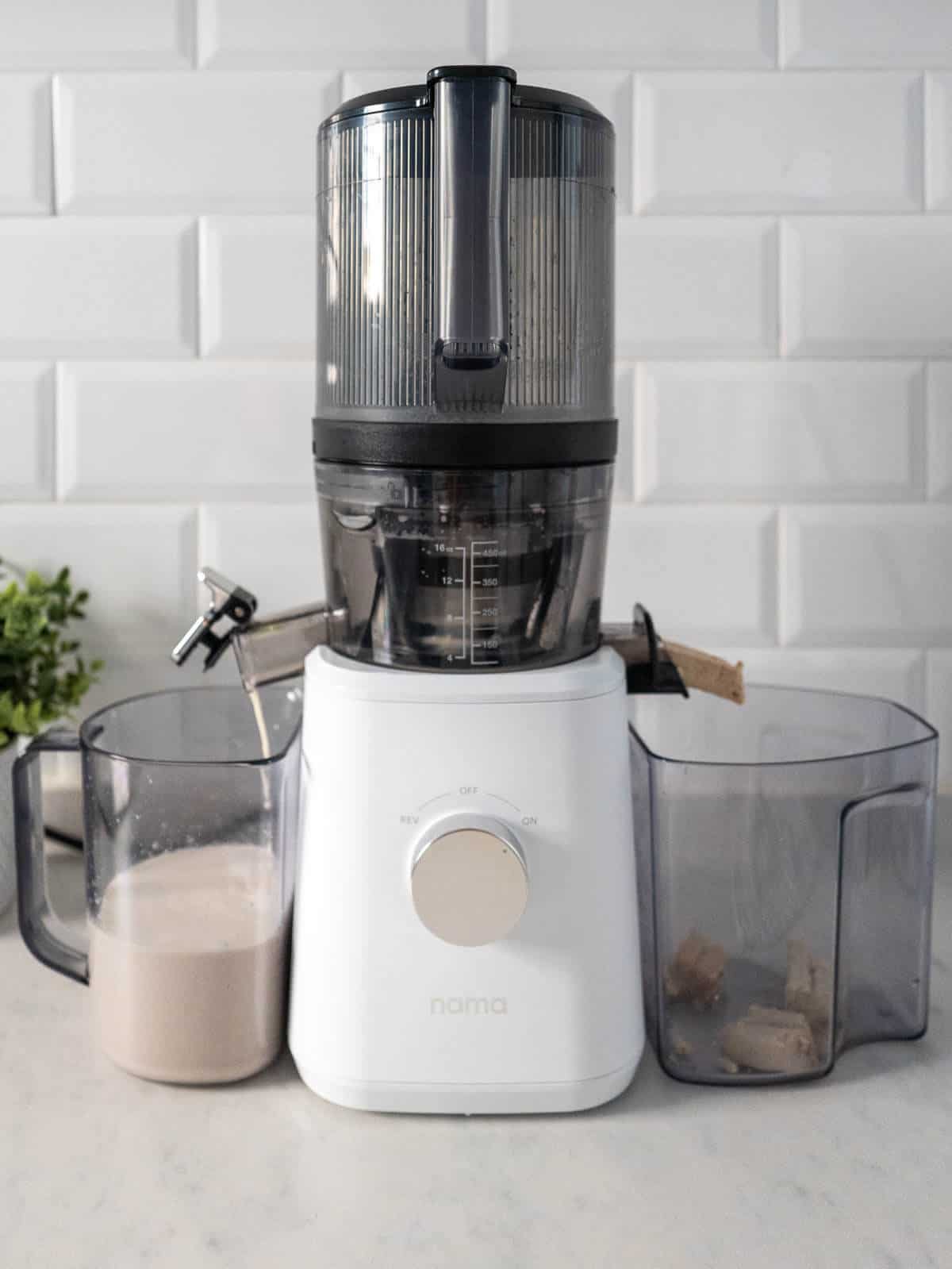 Ready to upgrade your juicing game? You can purchase the Nama Juicer through our affiliate link here with a 10% discount. Remember, investing in a good juicer is a step towards a healthier, more vibrant you!
Rotating Different Recipes for Variety
Incorporating a variety of juices into your routine can help you avoid flavor fatigue and ensure you get a wider range of nutrients. Try creating a schedule that allows you to rotate between different recipes throughout the week. This way, you'll look forward to each unique juice blend and reap its various health benefits.
Remember, while these juices can support a healthy lifestyle and aid in fat burning, they're not a standalone solution.
Regular physical activity, balanced meals, adequate hydration, and good sleep are all crucial components of a healthy lifestyle and weight management. These juices are tools to help support and enhance your overall wellness journey.
Lose Weight Tips when Juicing
Maintaining an 80:20 Vegetable-Fruit Ratio in Juices
When preparing your lose weight juice recipes, a crucial tip to remember is to maintain a vegetable-to-fruit ratio of about 5:1. This is important because while fruits provide essential vitamins and antioxidants, they also contain sugar. Using more green vegetables helps lower sugar content, ensuring your juice has a healthy balance of nutrients without a sugar overload. This ratio also helps maximize the intake of low-calorie, high-fiber vegetables that can aid in burning belly fat.
Drinking Small Portions of Juice
While it's tempting to gulp down a large glass of these delicious weight-loss juice recipes, moderation is key. Aim for small portions, about 4 oz or 120 ml per serving. Drinking in smaller quantities can help prevent a rapid spike in blood sugar levels. Moreover, it allows your body to absorb nutrients more efficiently and can aid in better digestion. So remember, less is more when it comes to these nutrient-dense juices!
Additional Lifestyle Tips to Burn Belly Fat
Importance of Physical Activity
Engaging in regular physical activity is crucial for burning belly fat and maintaining overall health. Exercise helps speed up your metabolism, strengthens your muscles, and boosts your mood. Aim for at least 30 minutes of moderate to vigorous activity most days of the week.
This could include activities like walking, cycling, swimming, or weight training. Incorporating strength training exercises can also help build lean muscle, which burns more calories at rest.
Mindful Eating
Mindful eating involves paying full attention to the experience of eating and drinking, both inside and outside the body. It's about noticing the colors, smells, textures, flavors, temperatures, and even the sounds of our food. By eating mindfully, you can develop a better connection with your hunger and satiety cues, reduce overeating, and find greater enjoyment in the food you eat. You're also more likely to make healthier choices that aid in burning belly fat.
Stress Management
Stress can significantly impact your body's ability to burn fat. High-stress levels can lead to hormonal imbalances that cause weight gain, particularly around the belly. Techniques such as deep breathing, meditation, yoga, and other relaxation exercises can help manage stress levels, promoting a healthier body and mind. Regular physical activity is also a great stress reliever.
Importance of Quality Sleep
Quality sleep is essential for various aspects of health, including losing weight. Lack of adequate sleep can disrupt the hormones that control hunger and appetite and could lead to weight gain. Aim for 7-9 hours of sleep per night. Establish a regular sleep schedule, create a comfortable sleep environment, and avoid screens close to bedtime to improve sleep quality.
There are certain foods, like kiwi, that can help with insomnia.
Incorporating these lifestyle habits, along with the belly fat-burning and juice diet recipes, can help create a comprehensive approach to your health journey. Remember, it's not just about burning belly fat but promoting overall health and wellbeing. Always consult with a healthcare professional before making significant changes to your diet or exercise routine.