As a vegan, you might be concerned about finding high-protein meals that fit your lifestyle. In this note, we'll share some scientific facts about how much protein is suitable for you and a collection of our favorite high-protein vegan recipes that are both delicious and nutritious.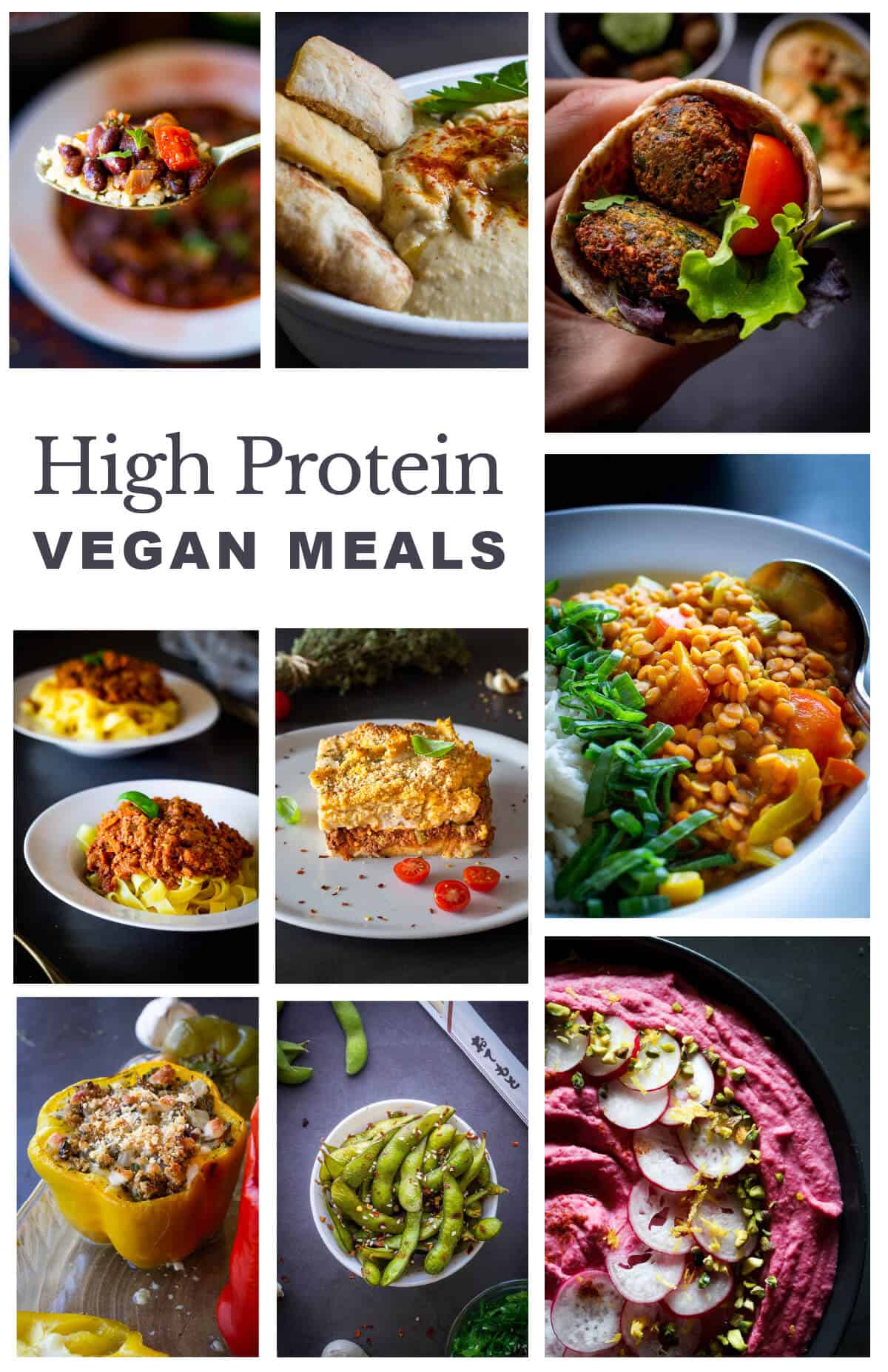 So whether you're looking for a quick and easy meal or something a little more elaborate, read on to discover some fantastic high-protein vegan recipes that you'll love!
Keep this post handy, as you can keep coming back for more newly added dishes that are perfectly balanced with the protein you need for healthy plant-based living.
Jump to:
💪🏼 What vegan food gives the most protein?
Consume more whole foods and less processed foods. High-protein vegan meals are usually packed with nutritious foods that follow one or more of these easy-to-follow tips.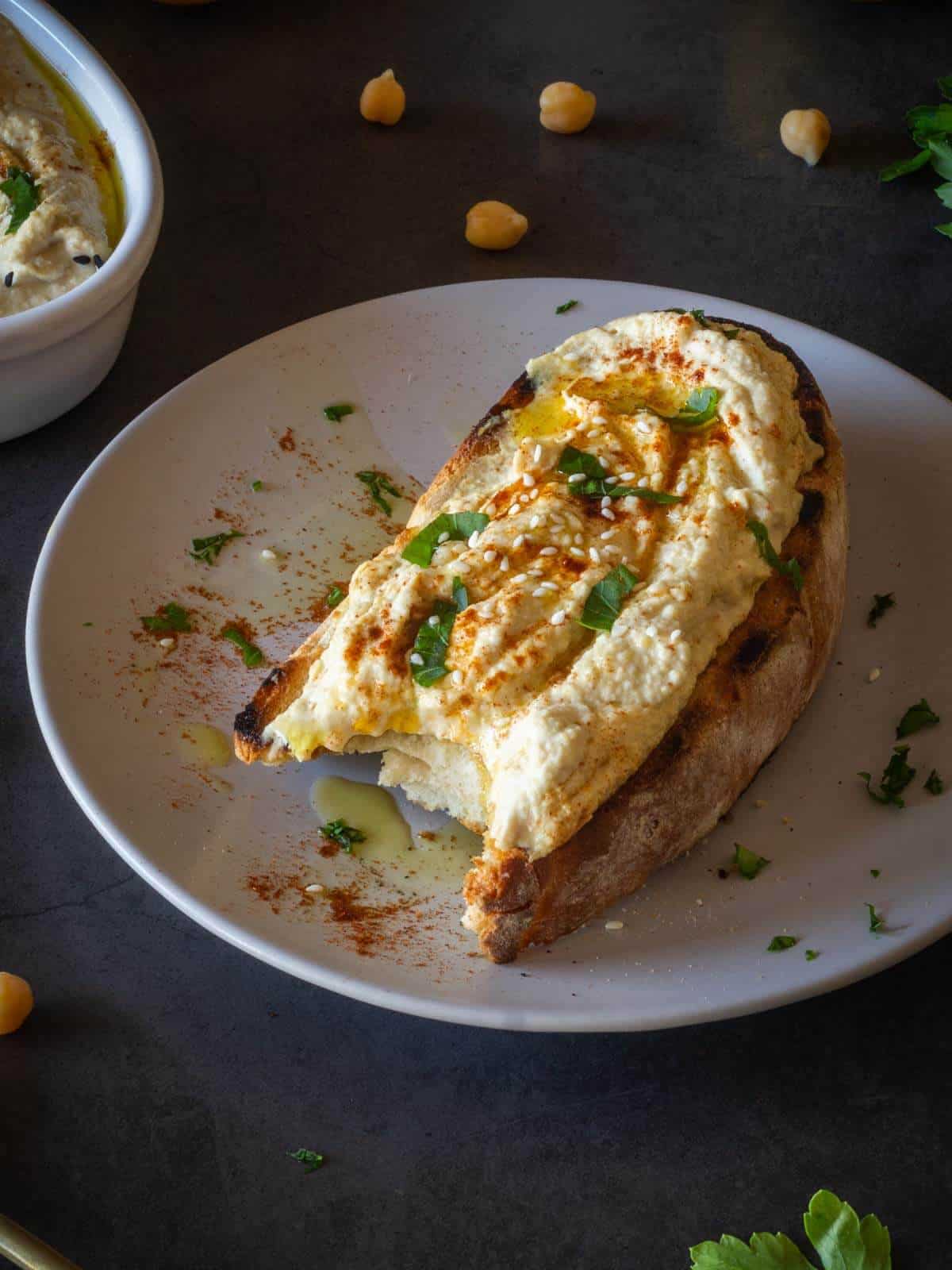 1. More Grains
Include more whole grains, cooked quinoa, brown rice, peas, white beans, black beans, and lentils in your meals. Make a farro protein bowl or a vegan poke bowl with quinoa, or add some hummus to your snack rotation.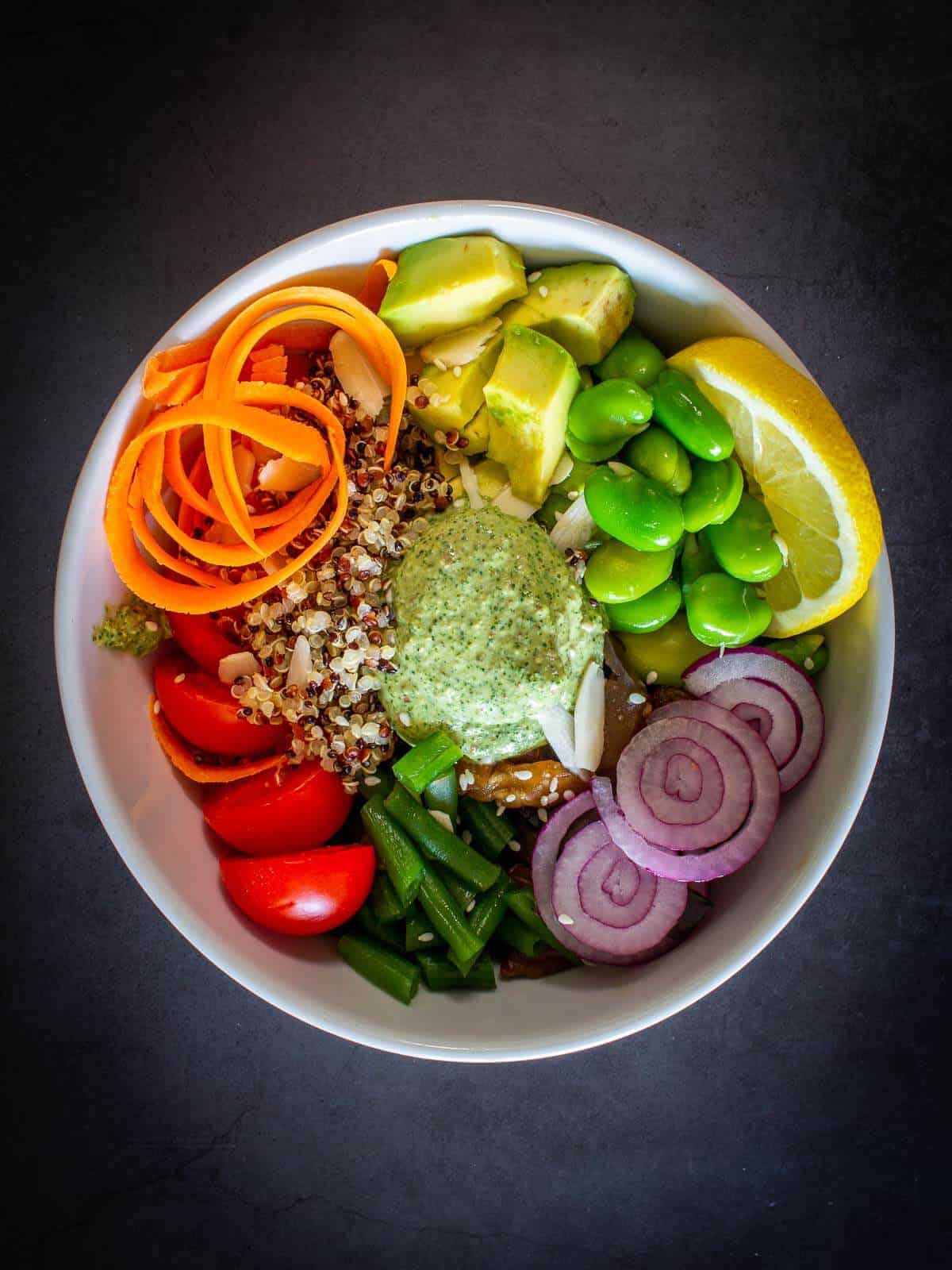 You can also raise your protein game by putting together quinoa and sautéed tofu in one bowl!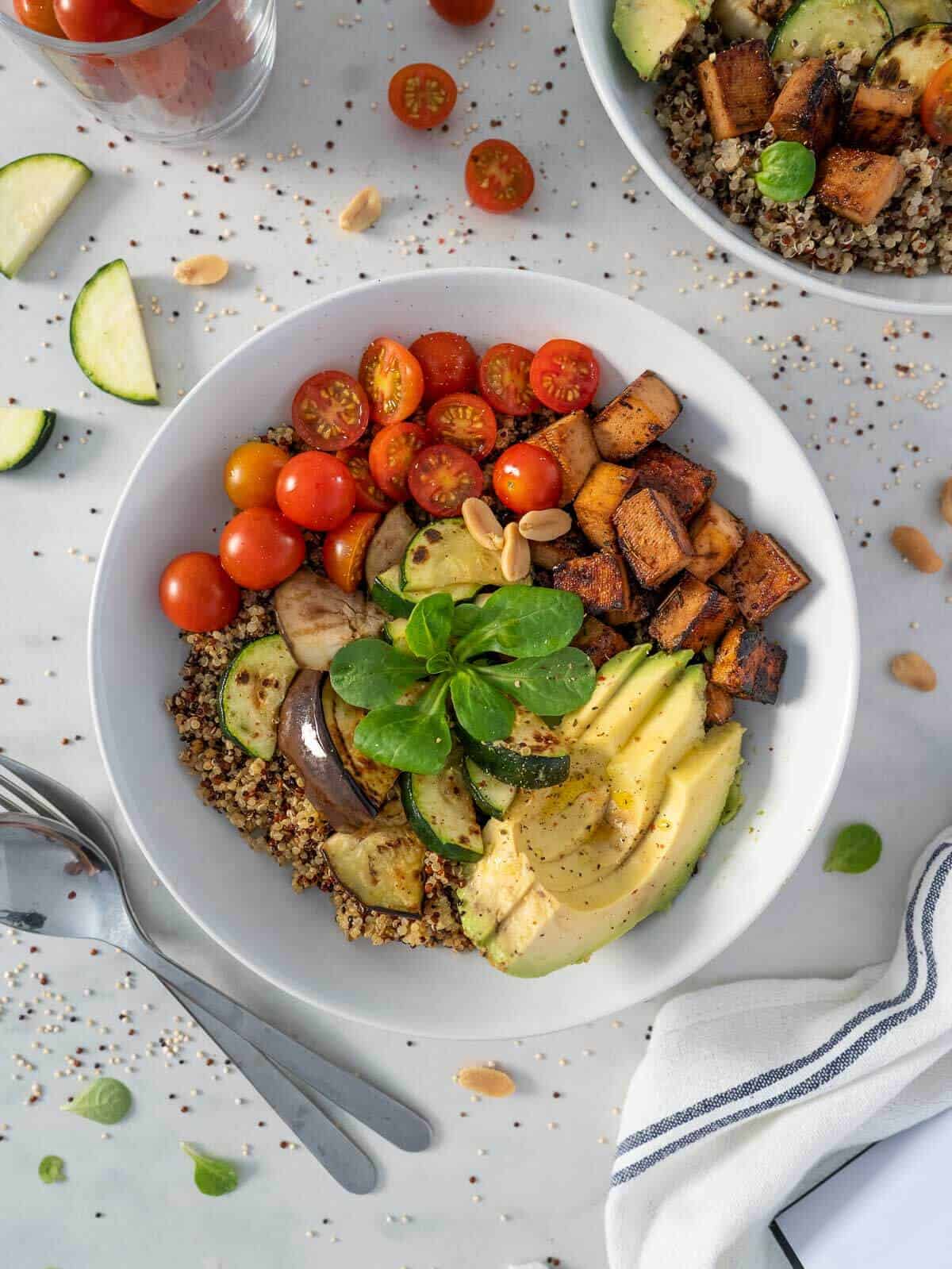 2. Nuts and seeds
Add nuts and seeds to your snacks and smoothies. Making a vegan meatloaf is also a popular holiday and meal prep option; check out how to make a nut roast that is also gluten-free easily!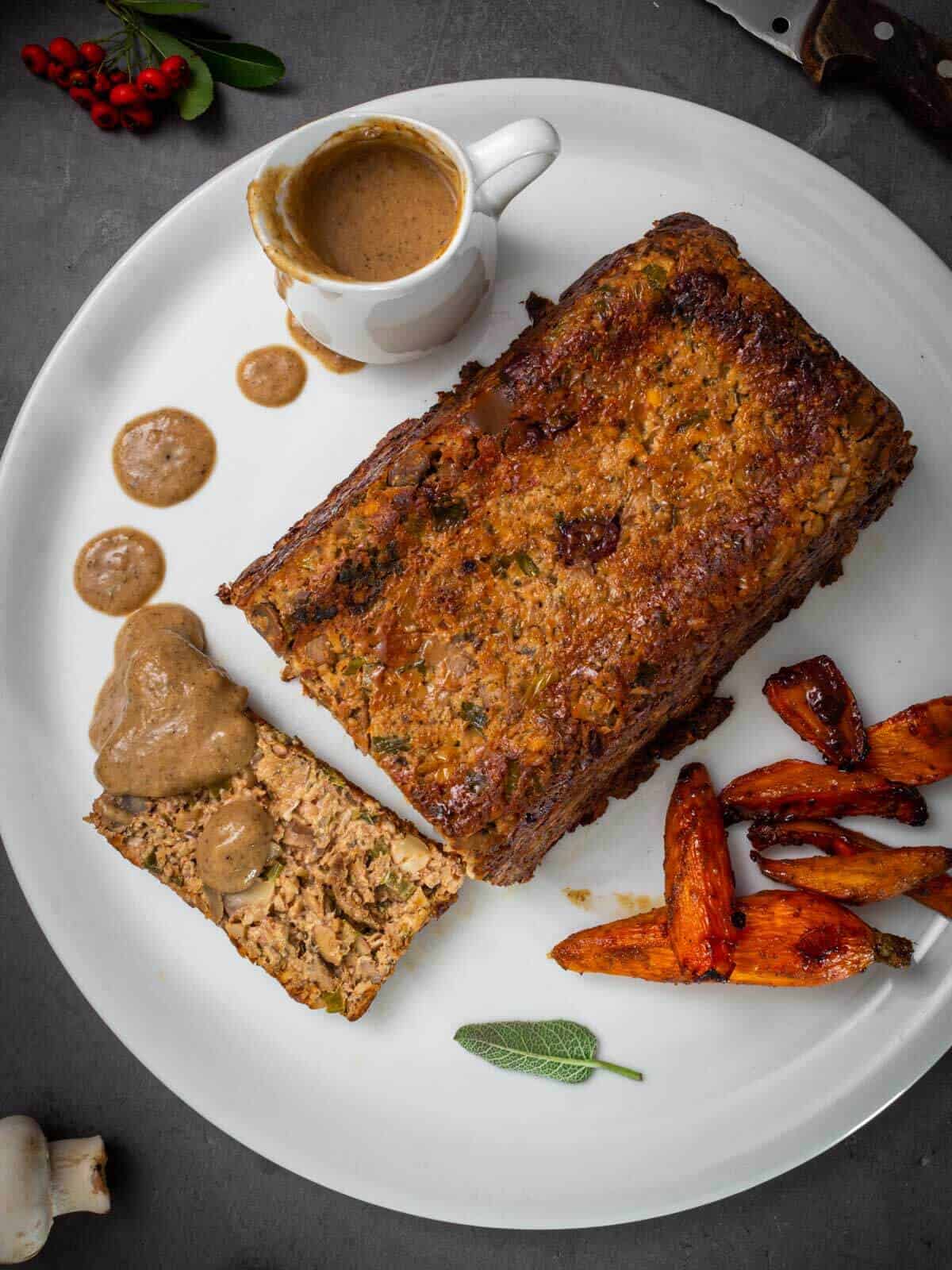 3. Soy products
Eat soy-based products like tofu and tempeh. See our guide on preparing tofu or our baked tofu and crispy tofu recipes below. Crispy tofu is a great protein-packed addition to your veggie curries.
You can also use silken tofu to make a vegan breakfast casserole with hashbrowns.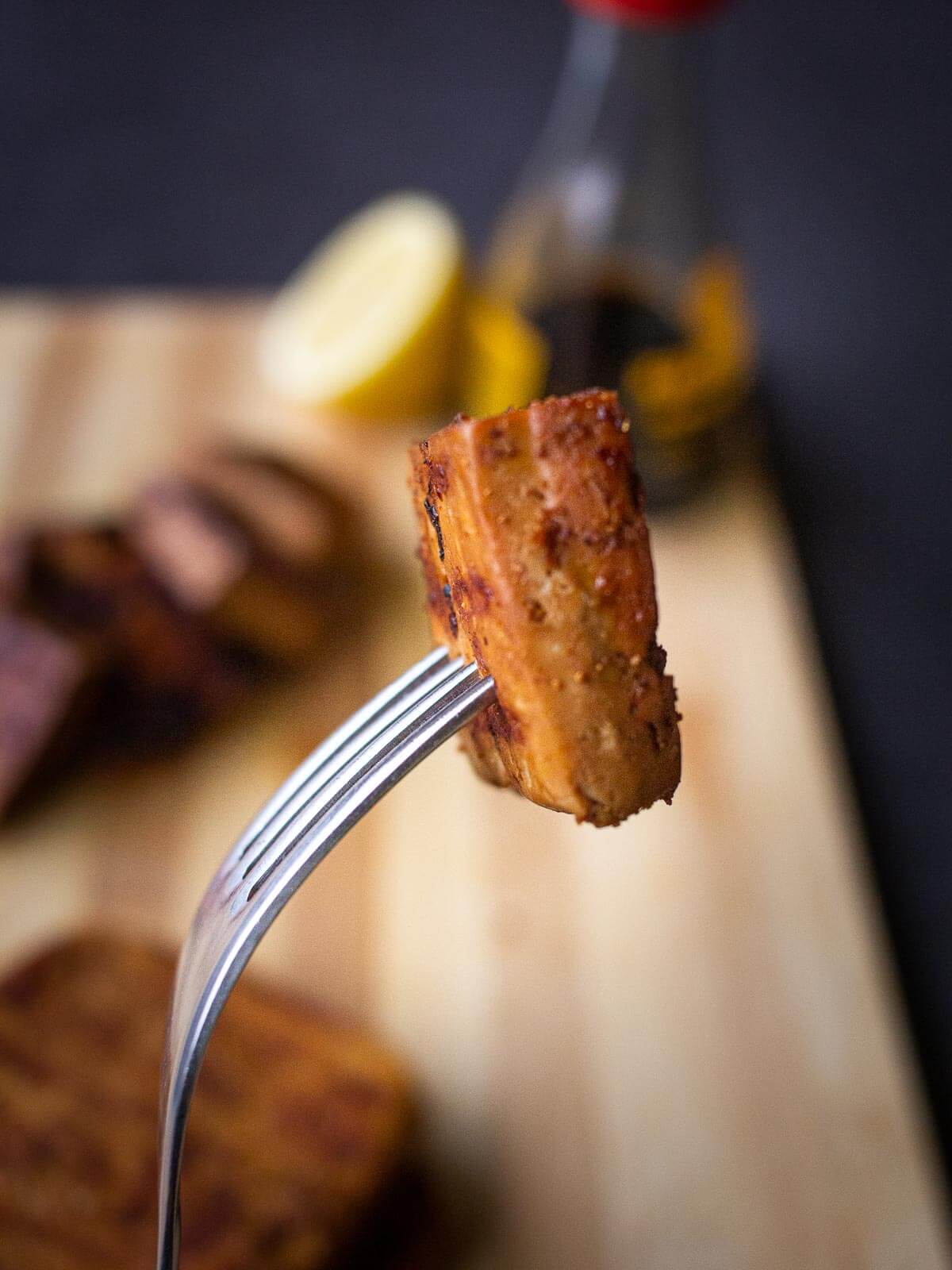 4. Alternative vegetable protein
Include seitan wheat protein, tofu, or Textured Vegetable Protein (TVP) in your diet.
You can make a variety of flavorful dishes with tofu, like crispy baked tofu, marinating it in teriyaki sauce, or air-fry them with a Mediterranean seasoning.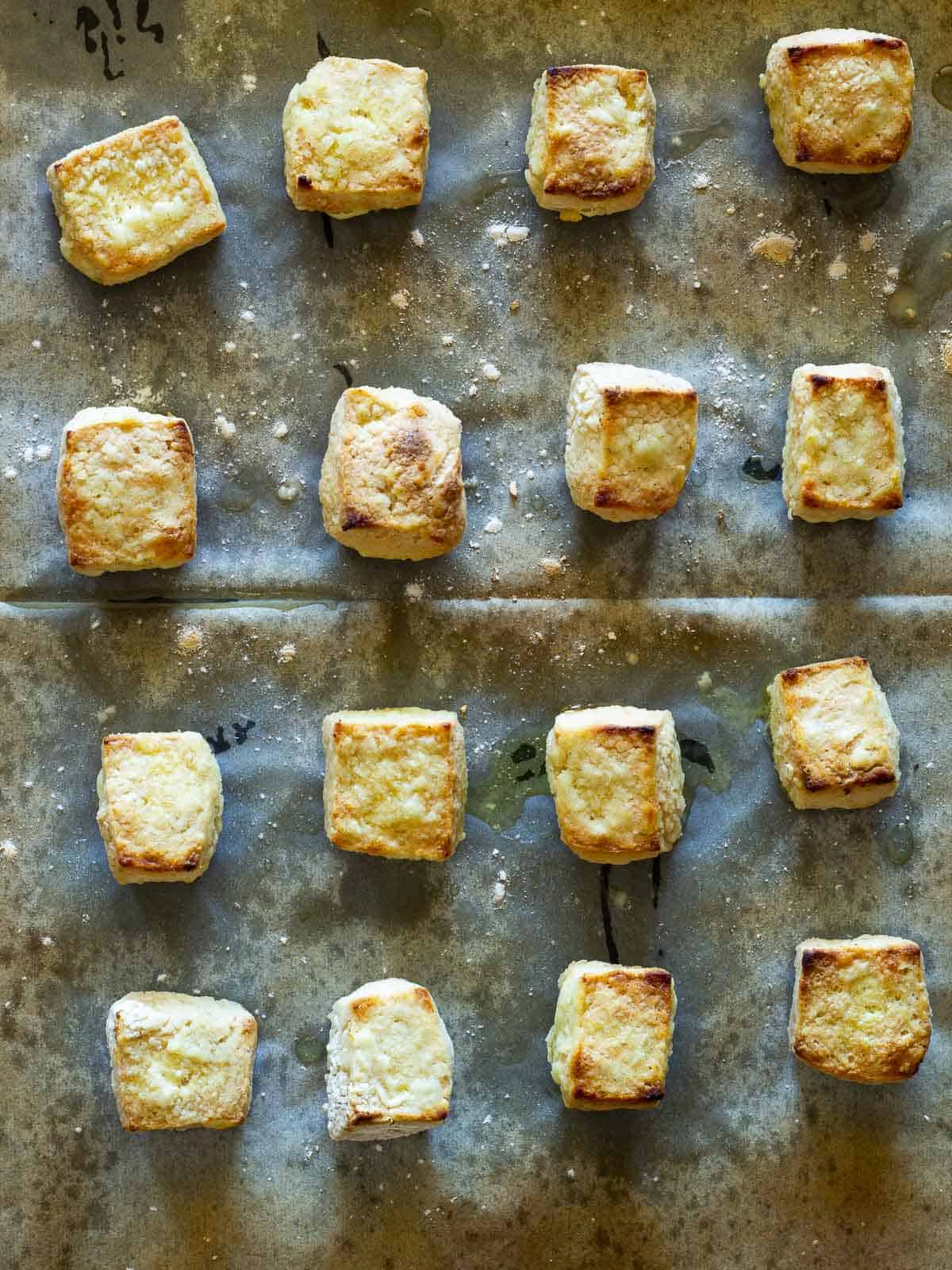 5. Leafy Greens
Consume a high-protein salad and smoothies with fresh greens such as leafy greens, collard greens, and cruciferous vegetables.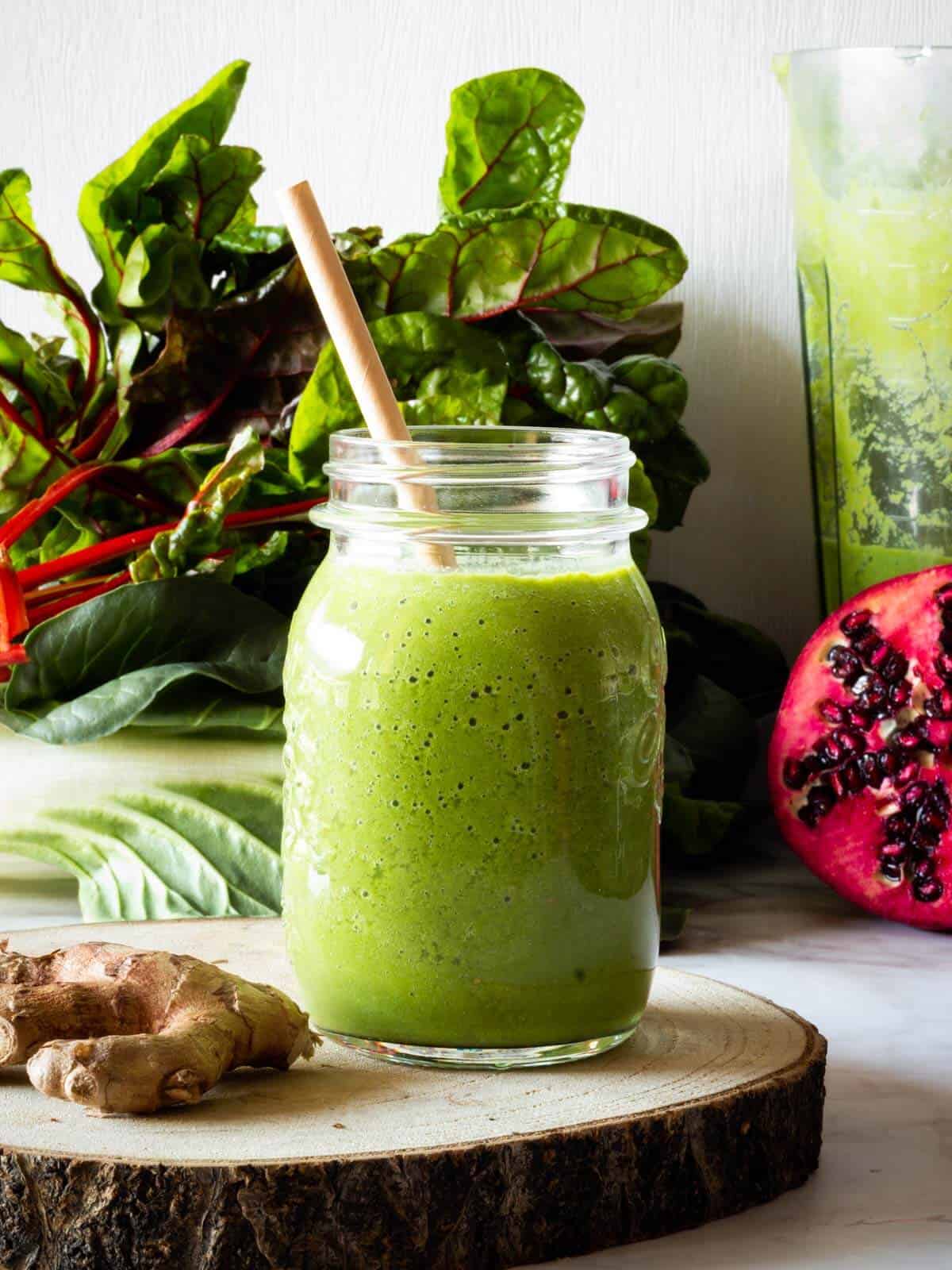 6. Use more high protein vegetables
Some vegetables have more protein than you imagine; think mashed potatoes.
Protein-rich vegetables with the most protein per serving include broccoli, spinach, asparagus, Brussels sprouts, artichokes, sweet potatoes, and Brussels sprouts, which typically contain 4–5 grams of protein per cooked cup.
Consume more whole foods and less processed foods. Replace high protein animal products with high protein vegetables. High-protein vegan meals are usually packed with nutritious foods that follow one or more of these easy-to-follow tips.
We love making grilled asparagus with toasted almonds or roasting Brussels sprouts to pump my meals game and add some crunchy textures.
7. Choose whole foods
Always choose bran products, such as whole wheat and Kamut wheat. We should always aim to pick the less processed option to enjoy the most of our food's nutritional value.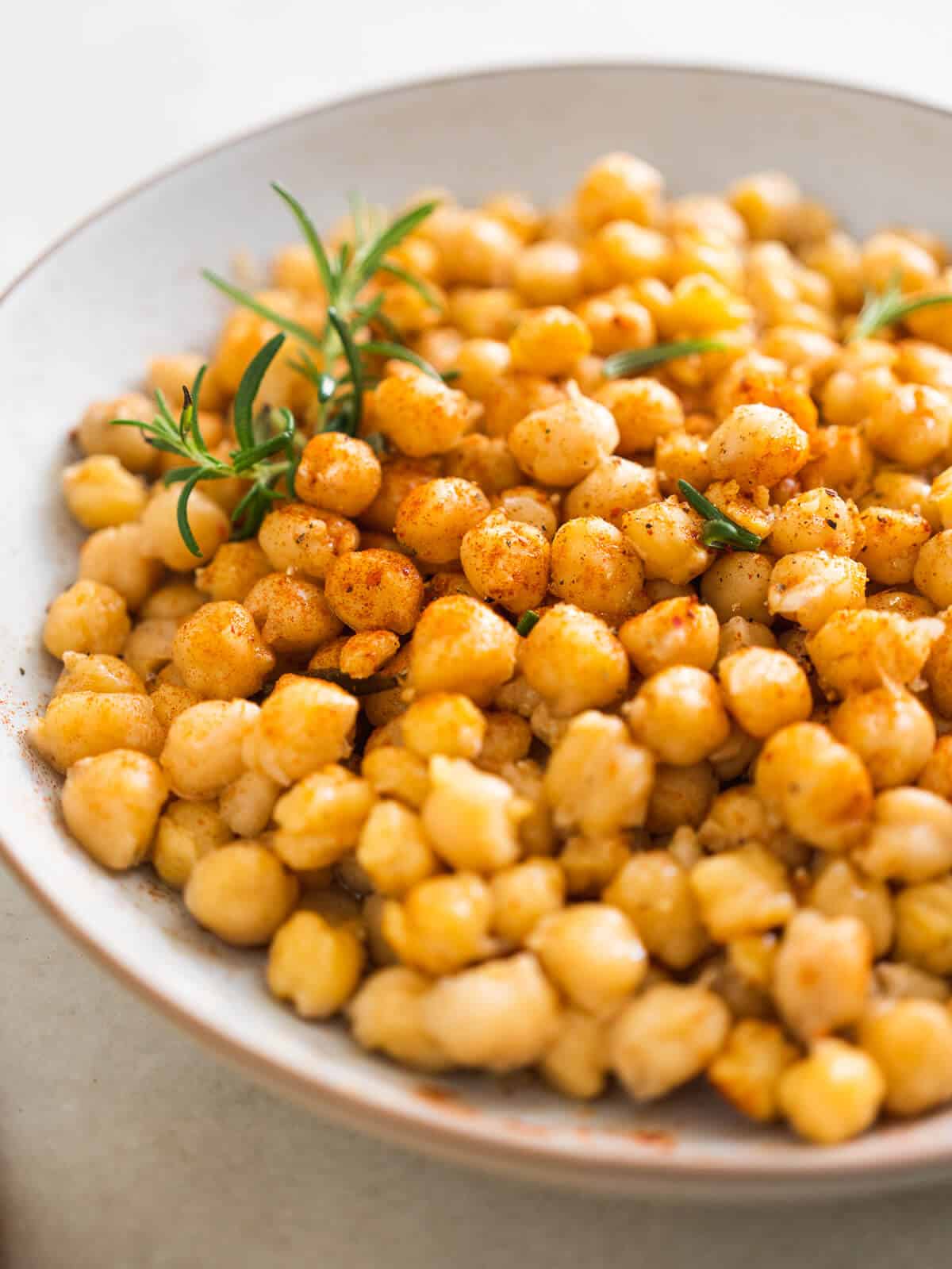 Avoid canned goods and reach for foods that are as close to their natural expression; those will have the most nutritious and protein-balanced value. If you have an instant pot you can quickly make a big batch of garbanzo beans that you can then use for all your chickpea-based recipes.
Use less refined kinds of flour and alternative flours like chickpea flour, oat flour, and soy flour. Check our gluten-free flour mix.
8. Sprouting
Get sprouting! Add sprouts to your salads and soups. See these delicious recipes using sprouts.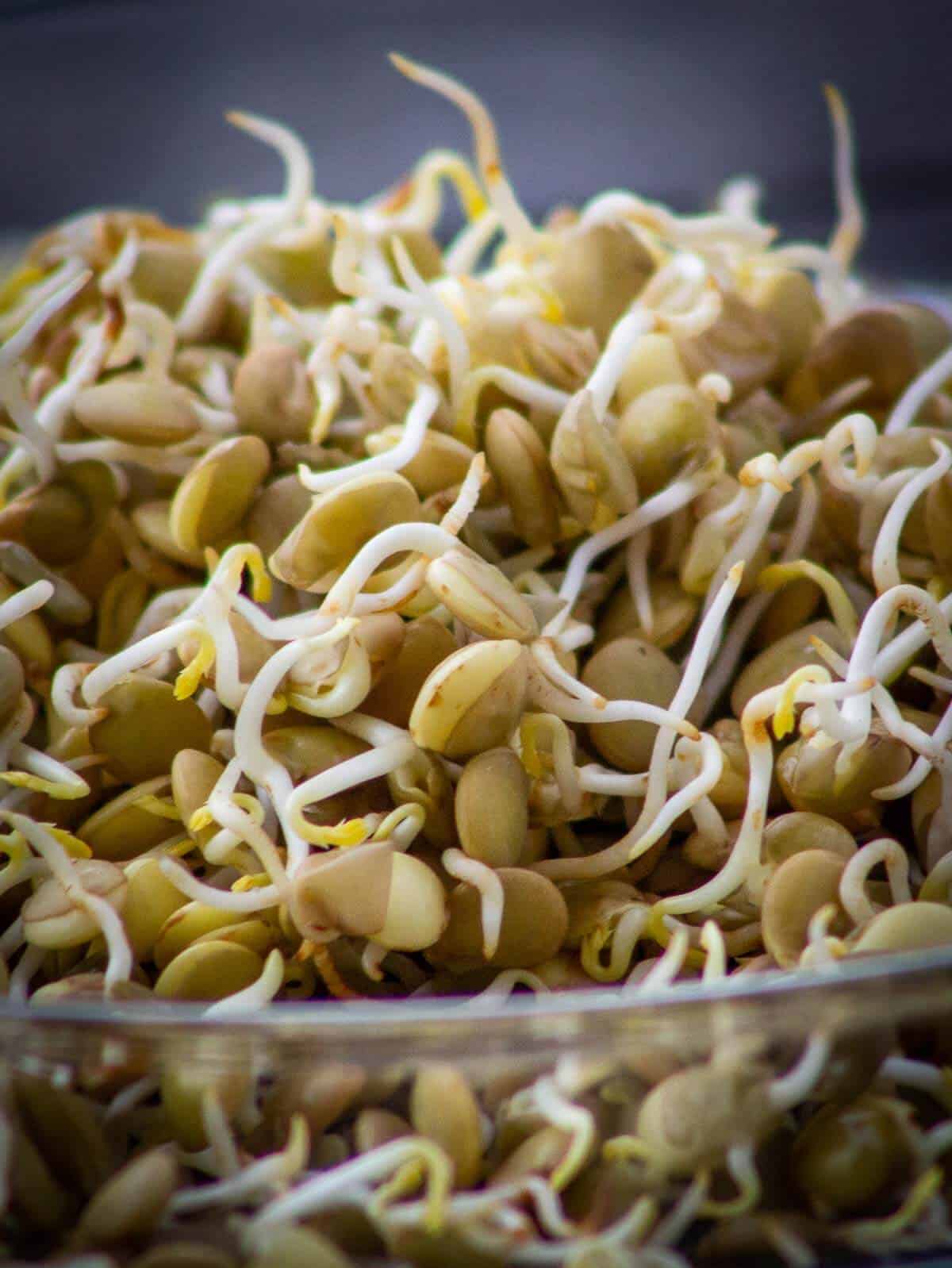 9. Vegan protein powder
If you exercise regularly or want a breakfast smoothie, add some organic vegan plant-based protein powder (affiliate link) to your smoothies, pancakes, and muffins.
You can always make a post-workout smoothie packed with whole foods or add protein powder to a healthy mango smoothie.
10. Pick the right dairy-free milk
Use high-protein vegetable milk in your smoothies and cereal. We make our soy milk and oat milk at home, which have more protein content than almond milk, coconut milk, and rice milk.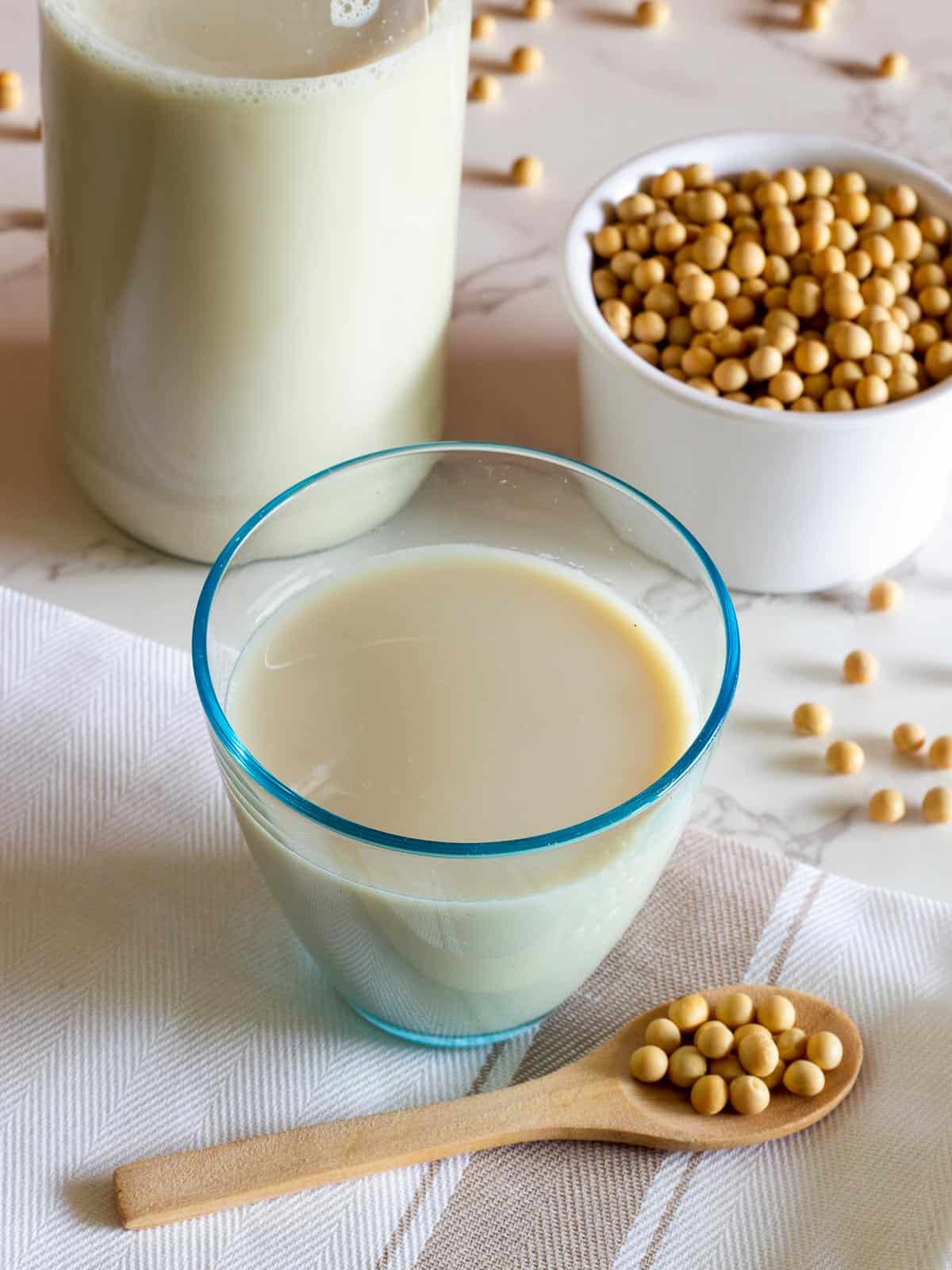 You can even make your vegan buttermilk to boost the protein of your banana bread or carrot cake!
11. Season with super seasonings
Including nutritional yeast in your meals is a great way to add Vitamin B12, cheesy flavor, and protein to your vegan salads, pesto, and risotto recipes. It is low in calories and packed with properties and flavor.
We also make our vegan parmesan cheese with a mix of nutritional yeast and nuts, which works great for vegan Italian dishes and salads.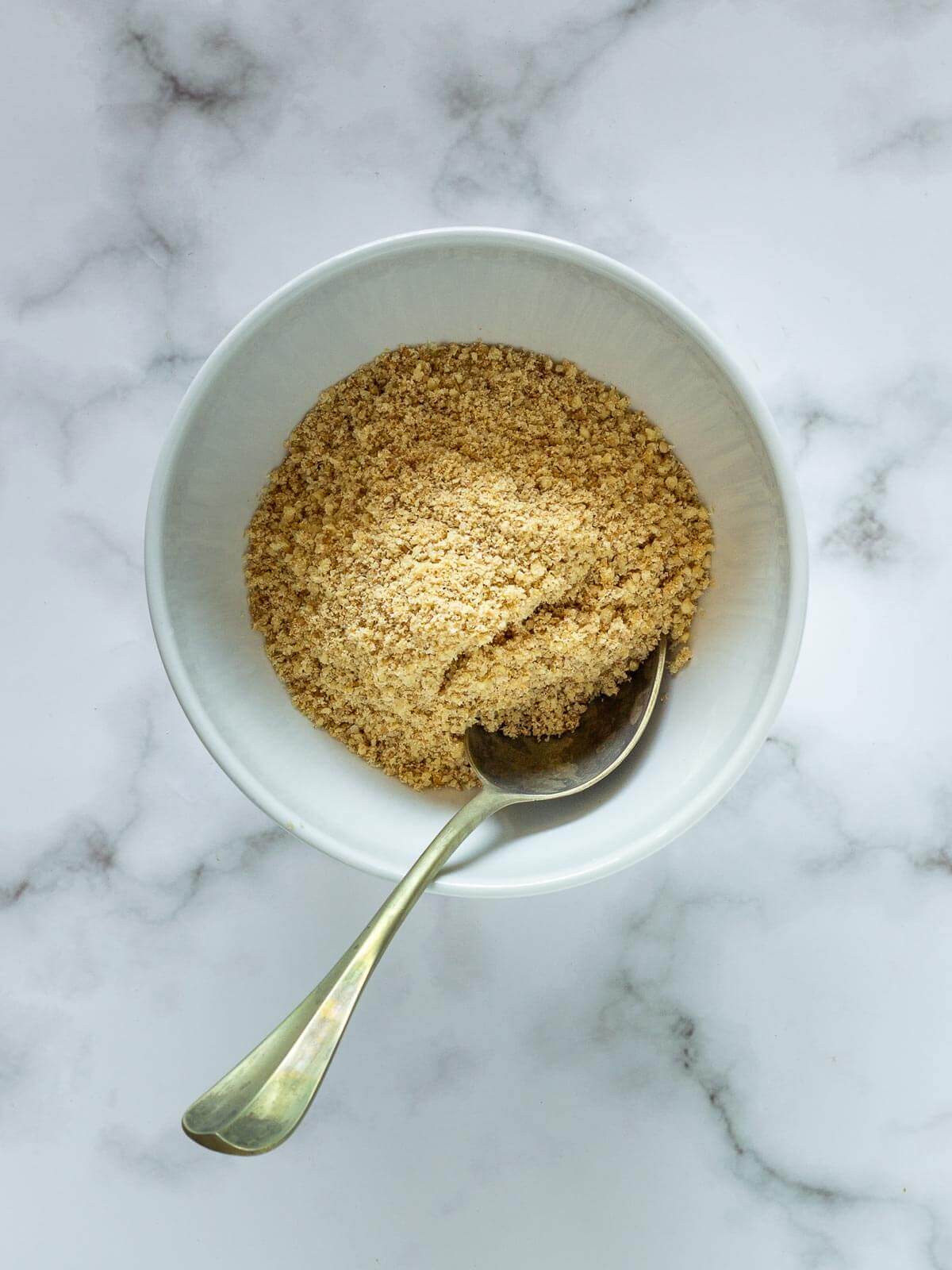 12. Choose your pasta carefully
Always choose whole bran or grains pasta, and make your vegan bolognese with a mix of tofu and nuts, which even meat-eaters can't believe is vegan. The recipe section is below.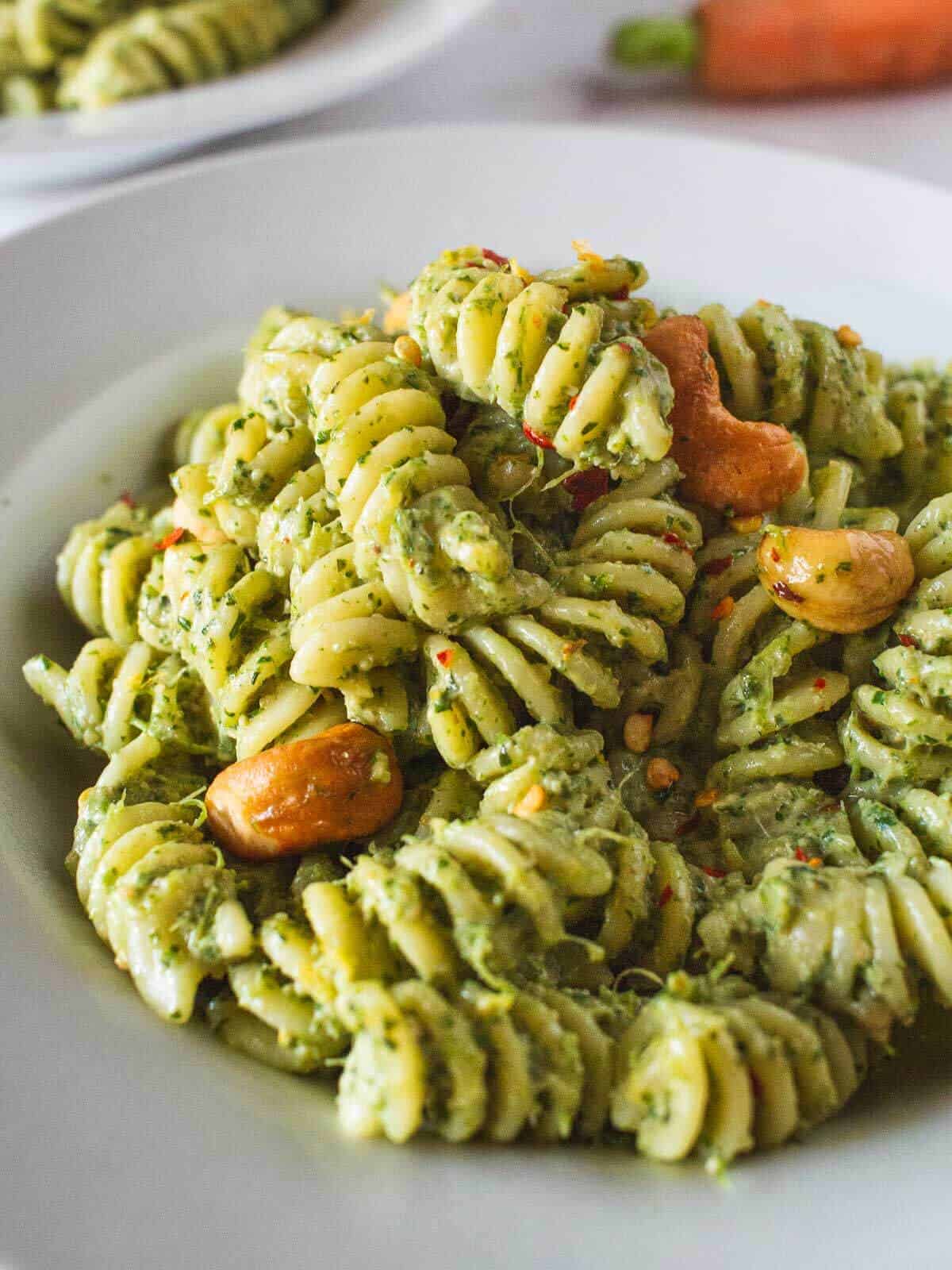 Sometimes simply choosing ancient grains makes your pasta salads pop with protein.
13. Plant Protein bites
Another great option is to make protein bars, including chia seeds and nuts. We make our granola bars at home, and you can easily add plant-based protein to the mix.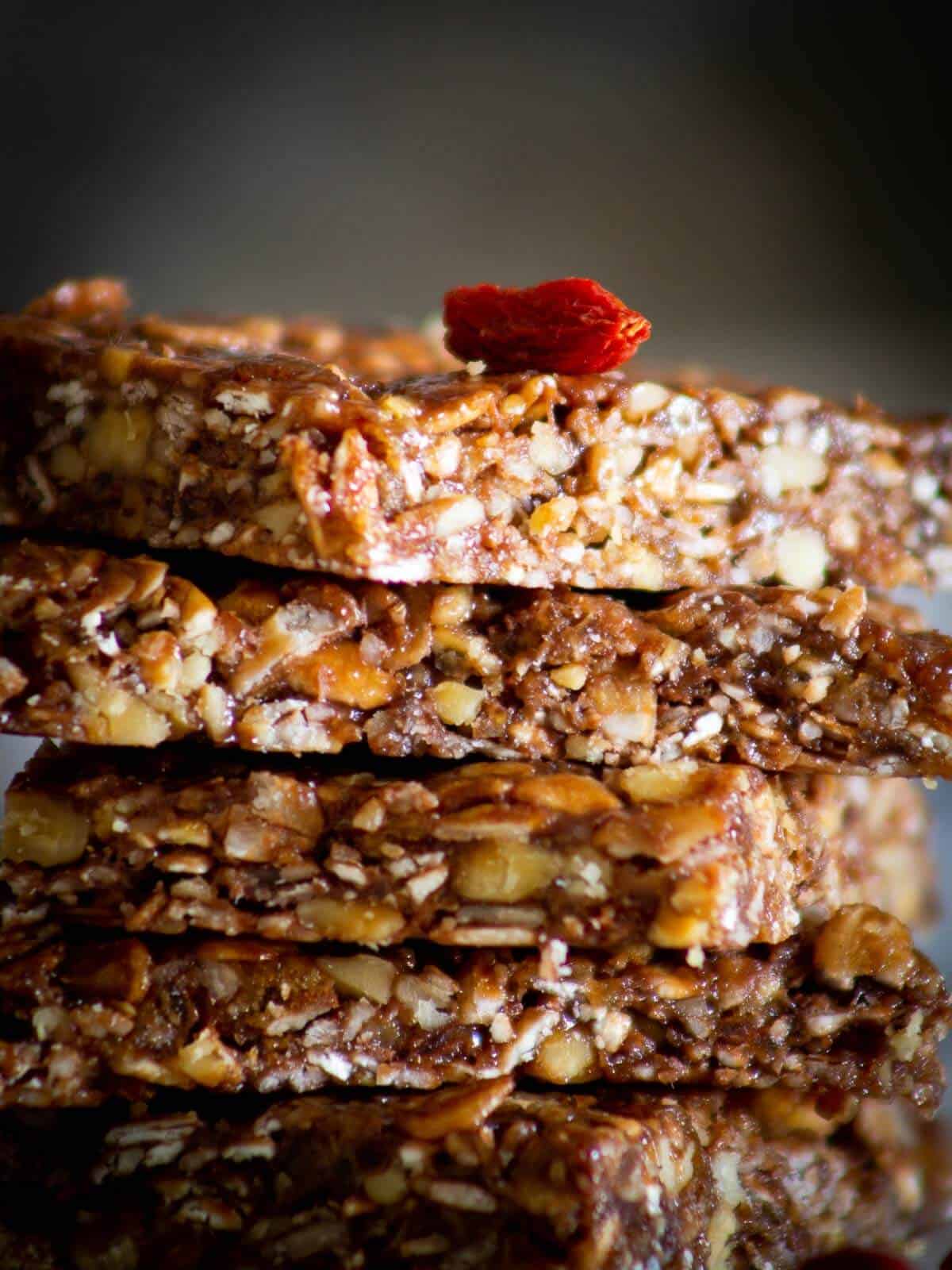 If you don't want to bother, these guys make some seriously organic plant-protein bites that we love.
You can also male these 3-ingredient low-calorie protein balls with your leftover almond pulp after making almond milk.
Start incorporating these hints, and you will make high-protein vegan meals packed with vegan protein in no time.
Top tip: all beans and chickpeas, when bought dried, yield four times more than what you get from canned goods.
Let any beans, lentils, and pulses soak for a couple of hours or overnight, then boil them for 30-45 mins. Then season and sprinkle as you go in your meals as they sit readily available in the fridge.
Make a chickpea salad sandwich then, or spice them with paprika, dried herbs, and salt and briefly bake them for a couple of minutes for a delicious snack or salad topping.
✅ How do you hit high protein on a vegan diet?
Proteins are building blocks to grow everything, the Good and the Bad. It can help grow muscles but also cancer cells.
Your body only needs 4-5% of calories from protein to be 100% healthy. (source)
Because half of the people need more protein than that average minimum, an established safe number is around 8-10% of total calories. (1 gram protein = 4 calories).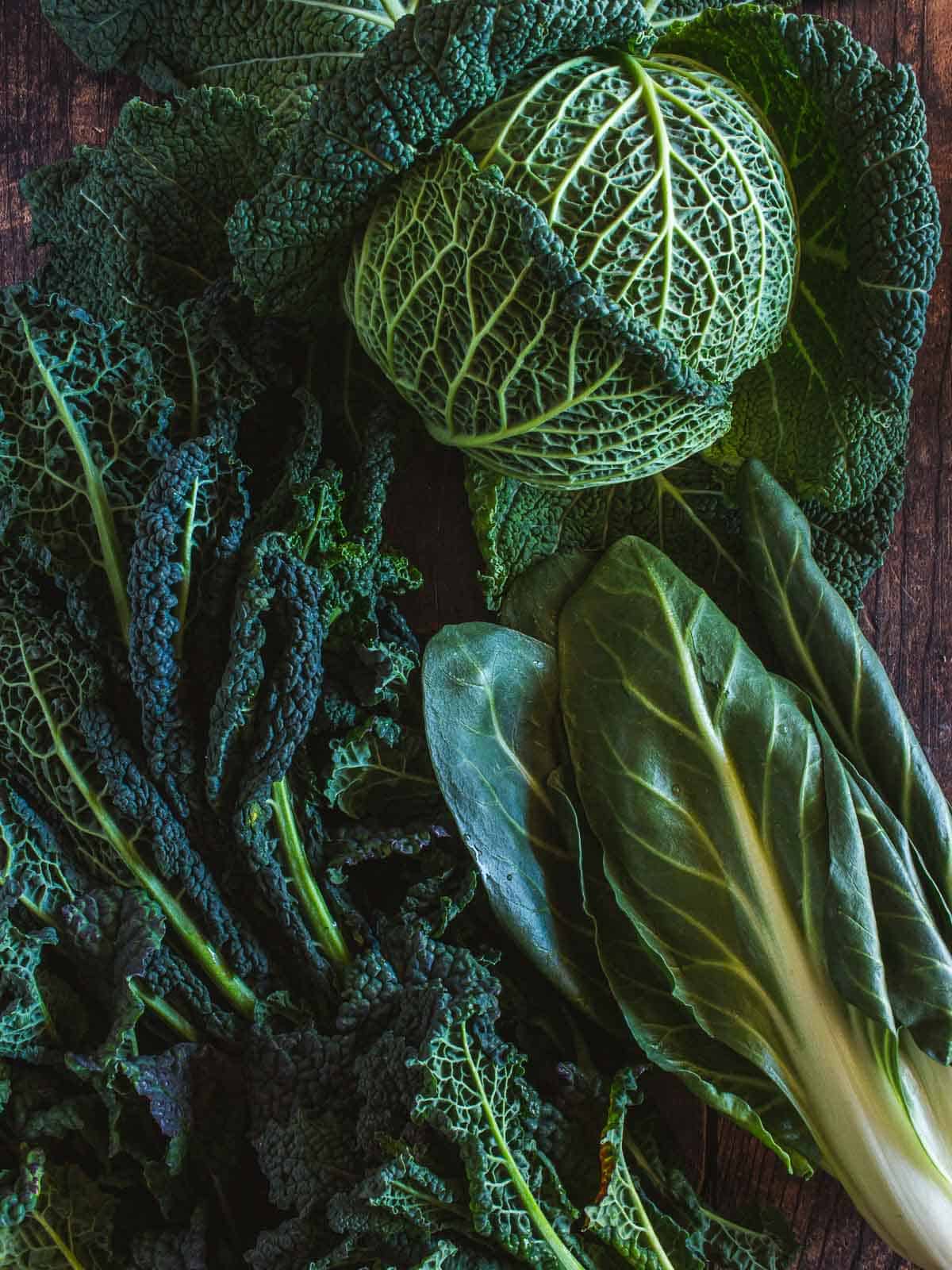 If we take 10% as the benchmark, almost everyone will be getting more than what they need.
Consuming more than 10% will likely be excessive, and clinical evidence is that chronic disease rates (such as diabetes and metabolic syndrome) increase at such high amounts, especially when including animal foods.
So…there is no reason to go too crazy about protein as most organic, whole foods, and plant-based meals already contain what you need to get enough protein. (source)
🧾 Protein needed per pound of body weight per day
How do vegans get 120g protein?
The simple answer is that there is no reason to get 120 grams of protein daily unless you want to be on a high-speed race to acquire as many chronic diseases as possible.
Protein recommended intake
0.36 g AVG to low levels of activity
0.46-0.55 g moderately to very active people (or those aged 65+)
0.7 g High levels of extreme physical activity (pro athletes)
Or simply 10% of daily calories.
For a 2000 calories diet = 10 % x 2000 = 200 calories / 4 calories per protein gram = 50 protein grams Recommended Daily Intake (RDI). Source: FDA (Food and Drugs Administration.
How does that look for me?
I am a 68 kg = 150 pounds, 5'6" (170 cm) man who needs 1600 calories daily.
These are my daily protein requirements.
Protein (10 % RDI)
1 gram Protein = 4 calories
1600 calories x 10% = 160 protein calories / 4 calories per gram of protein = 40 grams of protein per day.
Fats (10% RDI)
1 gram Fat = 9 calories
1600 calories x 10% = 160 fat calories / 9 calories per gram of protein = 18 grams of fat per day.
Carbohydrates (80%)
RDI (recommended daily intake) = 85%
1 gram Carbs = 4 calories
1600 calories x 80% = 1280 carbs calories / 4 calories per gram of carbs = 320 grams of carbs per day.
My macros
Protein = 40 grams per day
Fat = 18 grams per day
Carbohydrates = 320 grams per day
No, there are other things to consider like age, gender, and so on.
I recommend you consult a vegan nutritionist that is not biased toward an omnivore diet, and here is a cool tool from the USDA to check your nutrient requirements that you may find helpful.
📚 High Protein Vegan Recipes
We will define those recipes with more than 10g of protein per serving as high protein meals, corresponding to 20% of the daily recommended value of their calories from protein, which is 10% above the RDI, so we are talking about 2X folks, assuming you want to make of that meal one of the highest- protein-containing meal of your day.
High-protein vegan breakfast and brunch
Some of our favorite high-protein vegan breakfast and brunch recipes. So whether you're just starting your vegan journey or an experienced herbivore, there's surely something here to grab.
High protein vegan lunch
If you are in a hurry, you can always make healthy lunch recipes quickly, grilling tofu steaks and adding them to your greens salad, quinoa salad, or your favorite vegan sandwich.
It is a great idea to keep close to some canned black beans, lentils, and canned chickpeas, as you can easily toss them into virtually any healthy meal and bring the meal's protein per serving values up in seconds with gluten-free options.
High protein vegan meal prep
In this section of our blog post on high-protein vegan meals, we'll explore the art of meal prepping to ensure you have nutritious, protein-packed options at your fingertips throughout the week.
Meal prepping is a fantastic way to stay on track with your health goals while saving time and effort in the kitchen. By dedicating a few hours on the weekend to plan and prepare your meals, you'll set yourself up for success and eliminate the temptation of unhealthy choices when hunger strikes.
We'll share some easy and delicious high-protein vegan meal prep ideas that will keep you satisfied and nourished, whether you're following a plant-based diet or simply looking to incorporate more plant-based options into your routine. Get ready to fuel your body with the power of plants!
High protein vegan dinner recipes
High-protein vegan dinner recipes are a great way to fuel your body with plant-based goodness while still meeting your protein needs. Whether you're a seasoned vegan or just looking to incorporate more plant-based meals into your diet, these recipes will satisfy and nourish you.
From hearty lentil and vegetable stew to protein-packed tofu stir-fry, there's something for everyone. These recipes showcase the versatility of plant-based proteins like legumes, tofu, and tempeh, proving that you don't need animal products to create delicious and protein-rich meals.
This vegan casserole is made with sweet potato, eggplant, and green lentils, a great vegan dish that works both for holidays and meal prep.
High-protein vegan snacks
When it comes to maintaining a high-protein vegan diet, finding satisfying and nutritious snacks is key. Thankfully, plenty of options are available that not only deliver a substantial protein punch but also tantalize your taste buds. One delicious choice is roasted chickpeas.
Packed with fiber and protein, these crunchy delights are a convenient and portable snack option. Another excellent option is edamame, which provides a generous amount of protein while also offering essential amino acids. For those with a sweet tooth, protein-rich energy balls made with ingredients like nuts, seeds, and plant-based protein powder make for a guilt-free treat.
Lastly, don't forget about the versatility of tofu. Marinated and baked tofu cubes or crispy tofu strips can be a fantastic high-protein snack option, whether enjoyed on their own or added to salads or wraps. With these delectable choices at hand, maintaining a high-protein vegan lifestyle has never been easier.
Check our comprehensive guide on What to eat with hummus! If you have a food processor or a high-speed blender, try making the traditional hummus, change for white bean hummus, or have fun adding flavors as we do with our beet hummus, roasted bell pepper hummus, and pumpkin hummus.
If you're looking for an easy way to meet your daily protein goals, look no further than these high-protein vegan meals. With plenty of plant-based proteins and other essential nutrients, you'll be able to easily power through your day. So what are you waiting for? Start cooking! Have you tried any of these recipes? What was your favorite?
Read on: 25 Chinese Tofu Recipes that are packed with protein