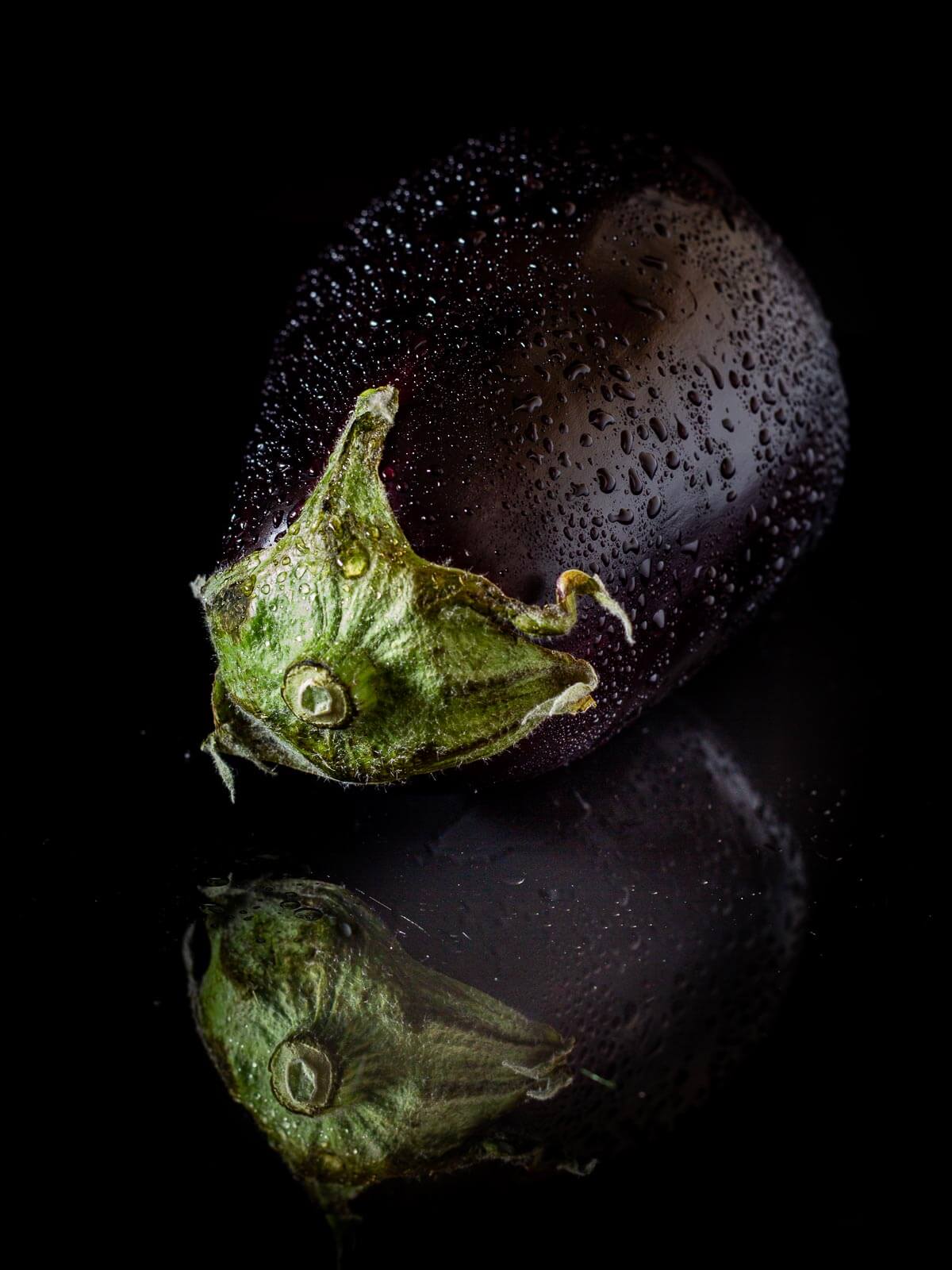 If you want to add more vegan dishes to your repertoire, look no further than the humble aubergine. These versatile vegetables can be cooked in various ways, so there's sure to be a recipe that suits your taste. We have collected our top vegan eggplant recipes (aubergine recipes), so you can experiment with this glorious vegetable and add some recipes to your collection. Check out some of our favorites below!
Eggplants are one of our favorite vegetables. It is super versatile and can easily make a main dish, a snack, pizza topping, or the best dip.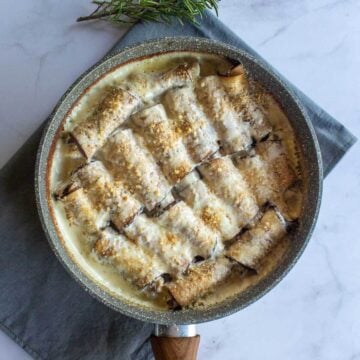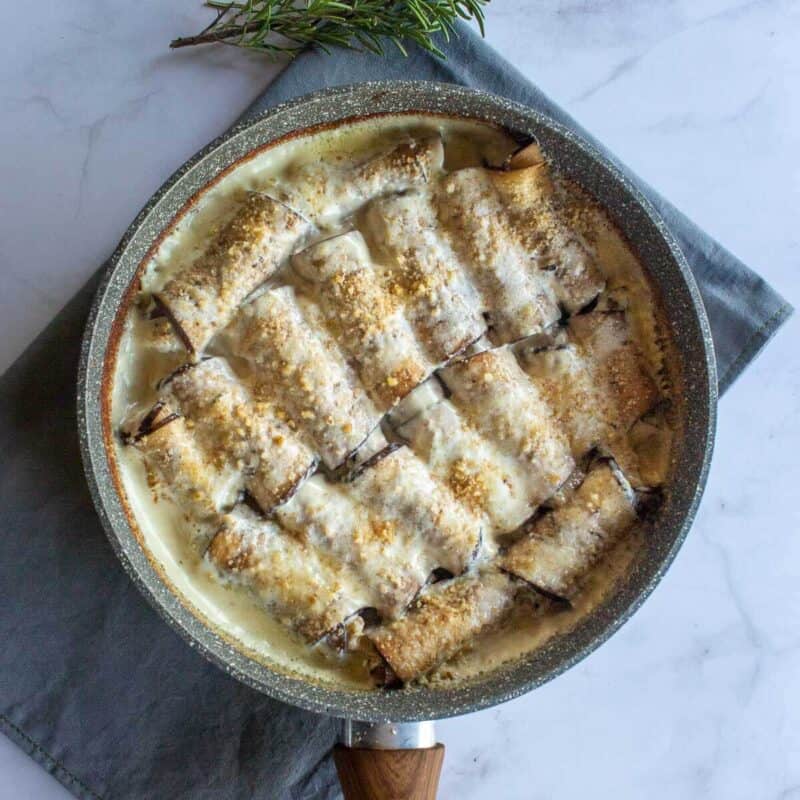 Vegan Eggplant Involtini
This Vegan Eggplant Involtini (aubergine involtini) recipe made with charred aubergine is the veganized version of the classic Italian dish.
Make this Recipe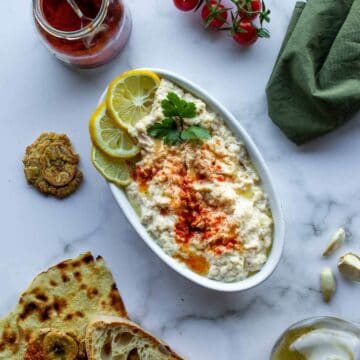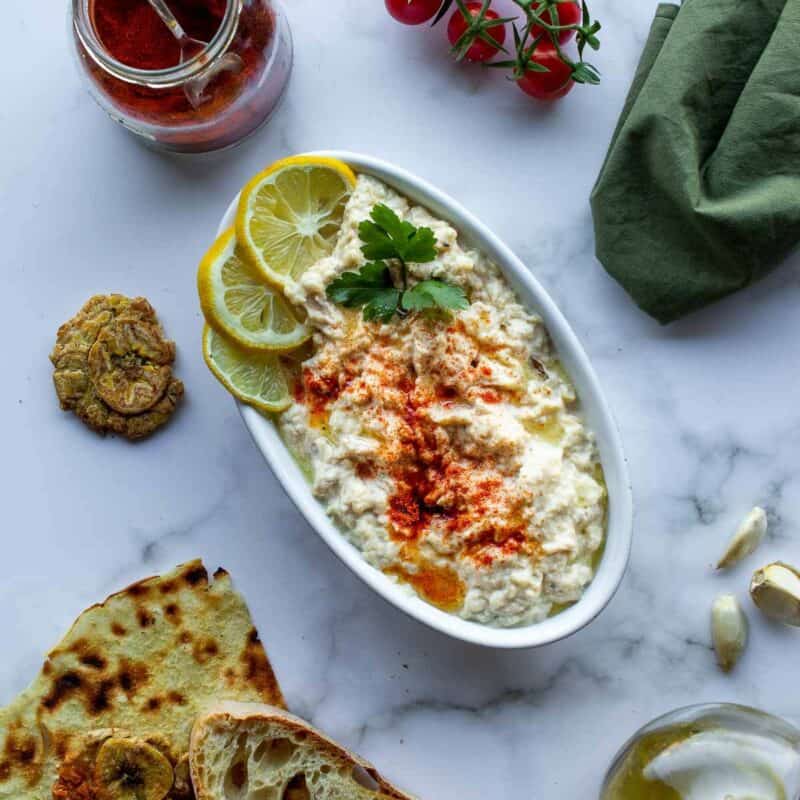 Vegan Baba ganoush Spread
A middle-eastern gluten-free, vegan eggplant recipe that makes everyone happy and makes a great snack. See notes to make this stovetop grilled eggplant dish without tahini and olive oil.
Make this Recipe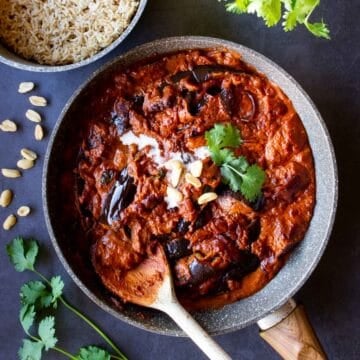 Indian Eggplant (Aubergine) Curry
A carefully balanced blend of our favorite spices and seasonings create this eggplant curry and tomato sauce dish. It is the simplest way to enjoy your favorite vegetables, enjoy it with basmati or cauliflower rice.
Make this Recipe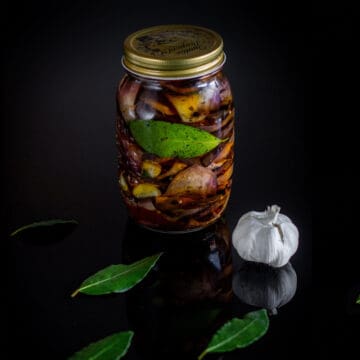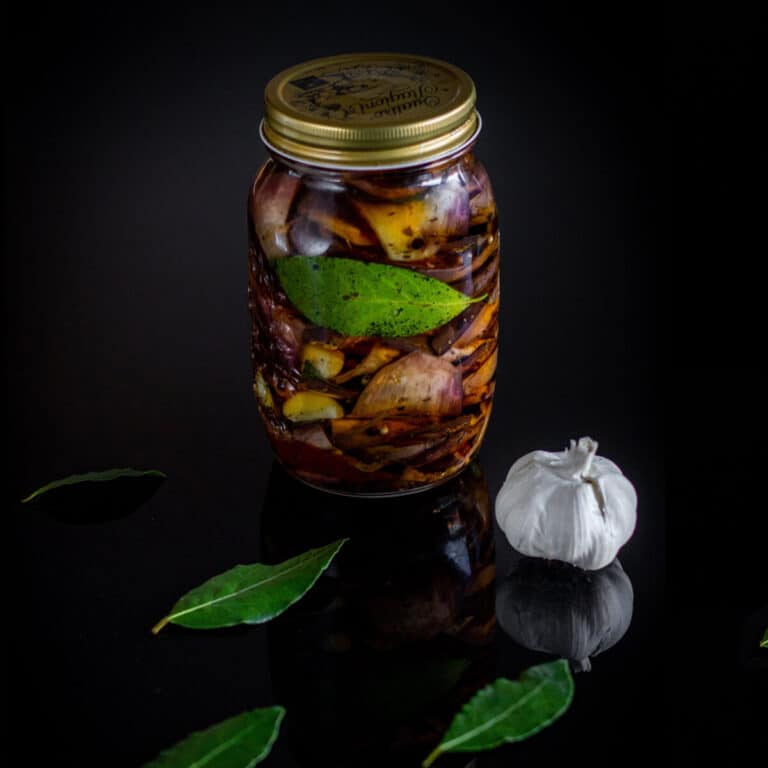 Recipe for Pickled Eggplant
A must in every fridge! Pickled Eggplants are Joaco's favorite snack. They are also easy to make and a great addition to pimp up your dishes.
Make this Recipe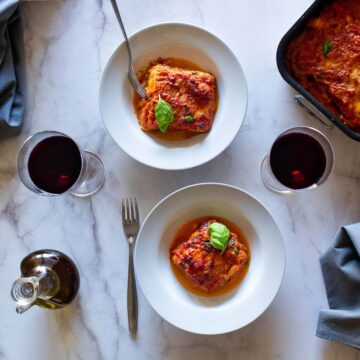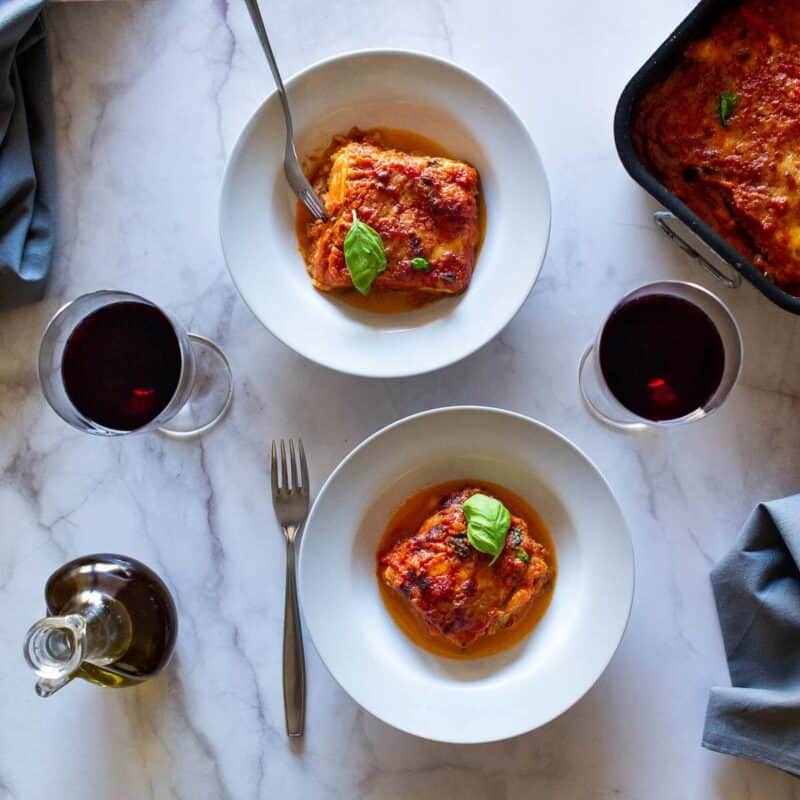 Healthier No-Frying No breading Eggplant Parmesan
This Parmigiana di Melanzane, or No Frying Eggplant Parmesan is definitely part of our top 5 decadent Italian dishes. If you haven't tried this baked eggplant and fresh basil recipe before, your time has come. before, your time has come.
Make this Recipe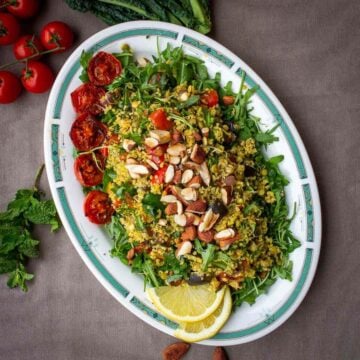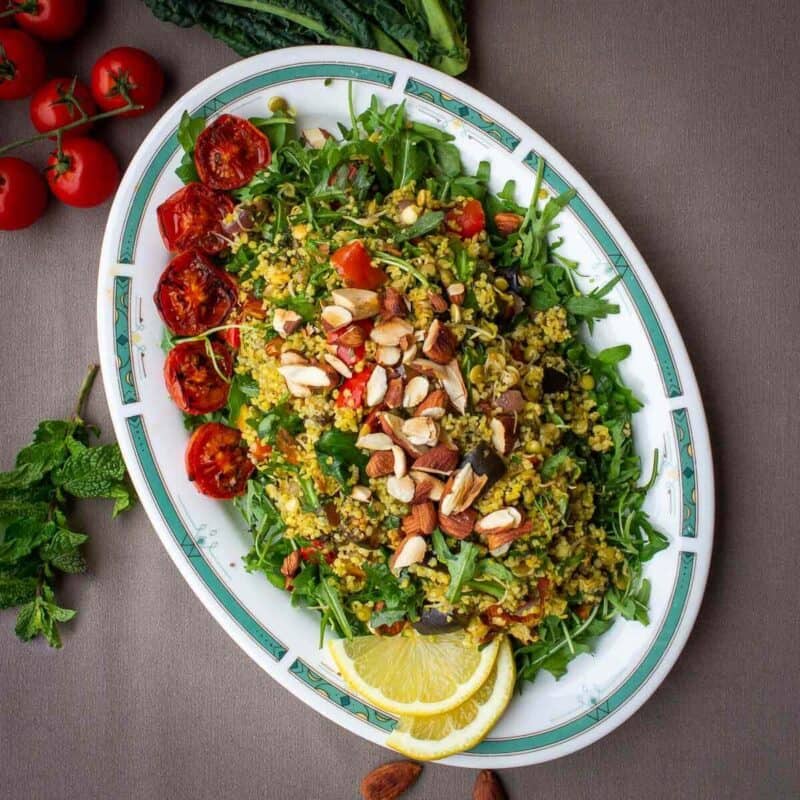 Couscous Warm Salad
A salad that works perfectly as a main dish; due to its ingredients' richness, it is hard to beat on the Nutrition Department, so make in batches, and you won't have to worry about being well nurtured for a couple of days.
Make this Recipe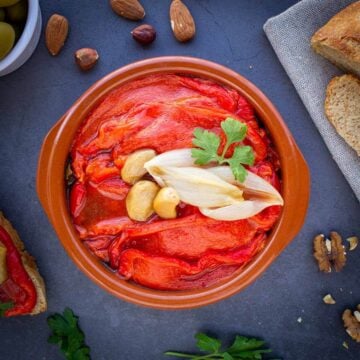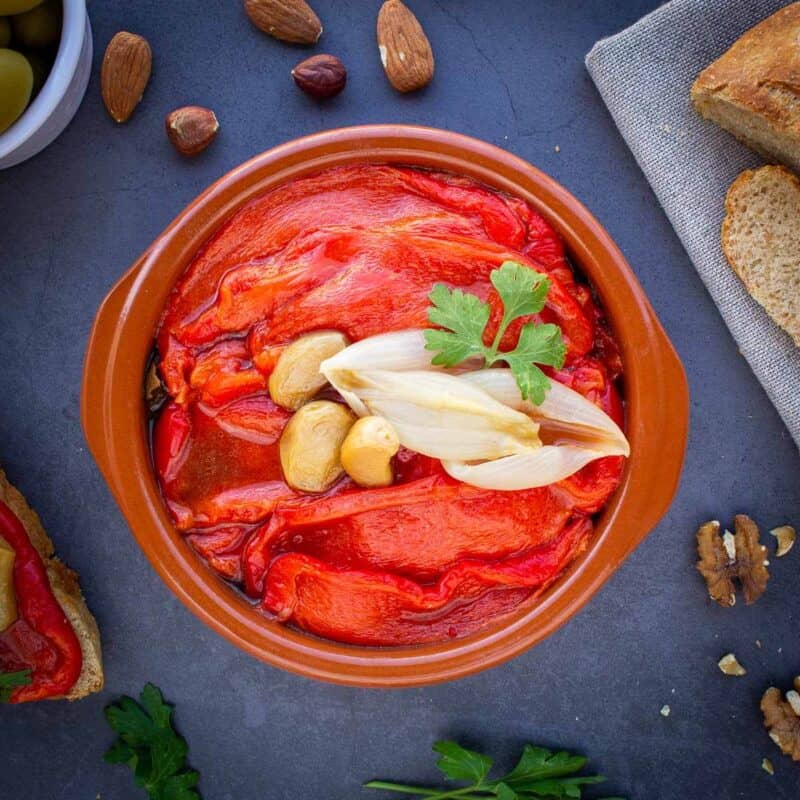 Easy Escalivada Recipe | Catalan Roasted Vegetables Side Dish
A simple yet incredibly delicious classic Spanish Tapa that serves as a side and can be coupled with virtually any dish or served as a Sunday brunch snack. It has roasted aubergine made to perfection.
Make this Recipe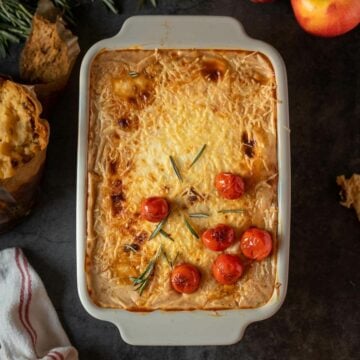 Vegan Vegetable Casserole
This Vegan Vegetable Casserole makes an excellent Christmas table main dish. We have made it our Holiday Dinner's centerpiece, and it is now considered a staple of our feast.
Make this Recipe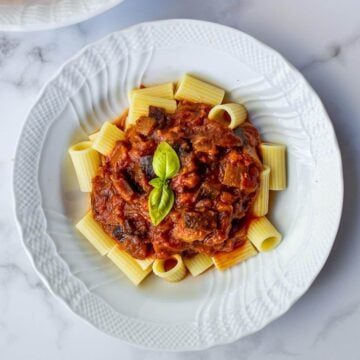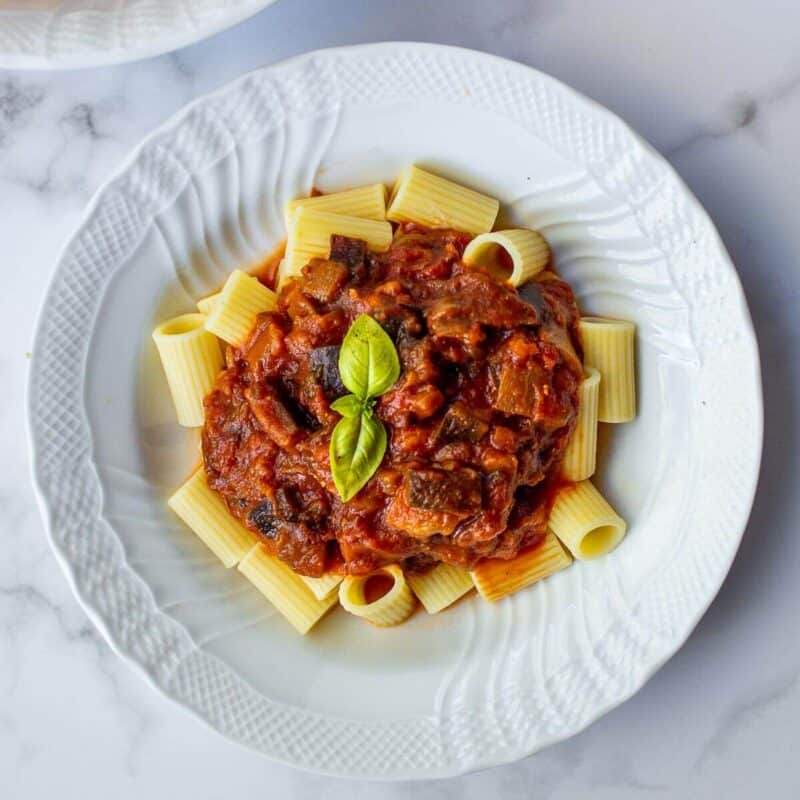 3 Ingredients Pasta Sauce (Vegan Pasta alla Norma)
This 3 Ingredient Eggplant Marinara Sauce is all you need for lazy, comfort food nights. This recipe is the reason we became in love with Italian food' simplicity.
Make this Recipe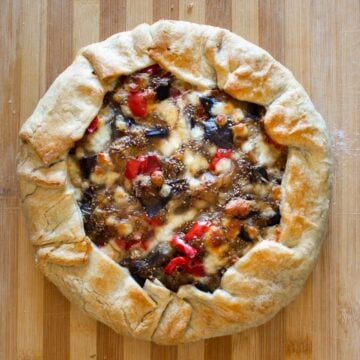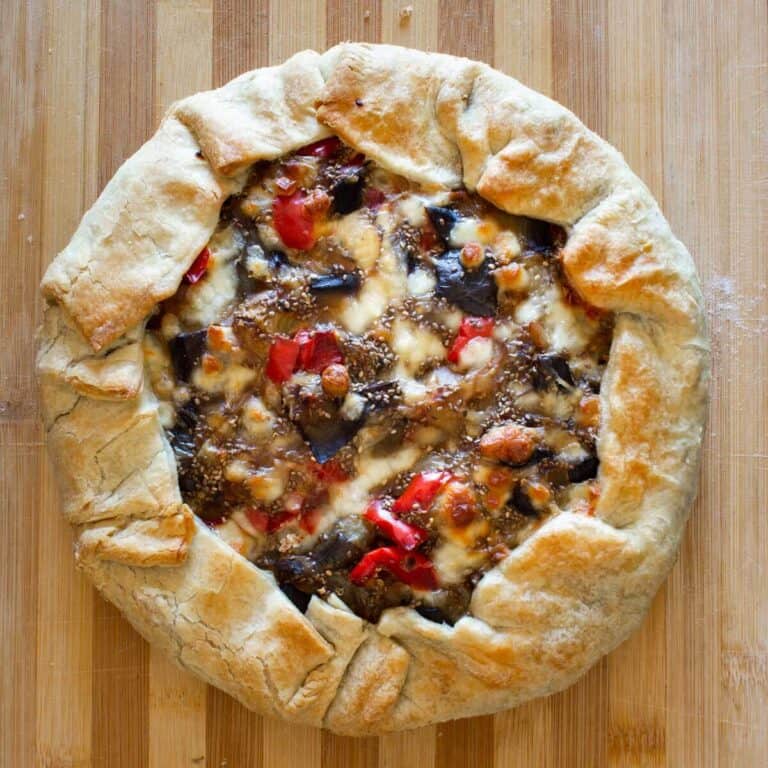 Vegan Eggplant Pie Recipe
This Vegan Savory Baked Aubergine Pie will win your heart in the first bite! It is creamy and cheesy. It is pure comfort food.
Make this Recipe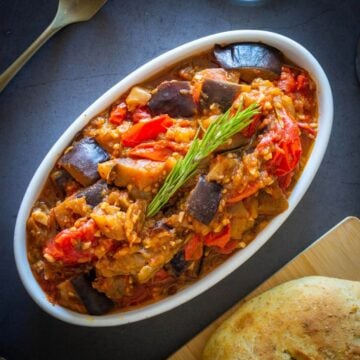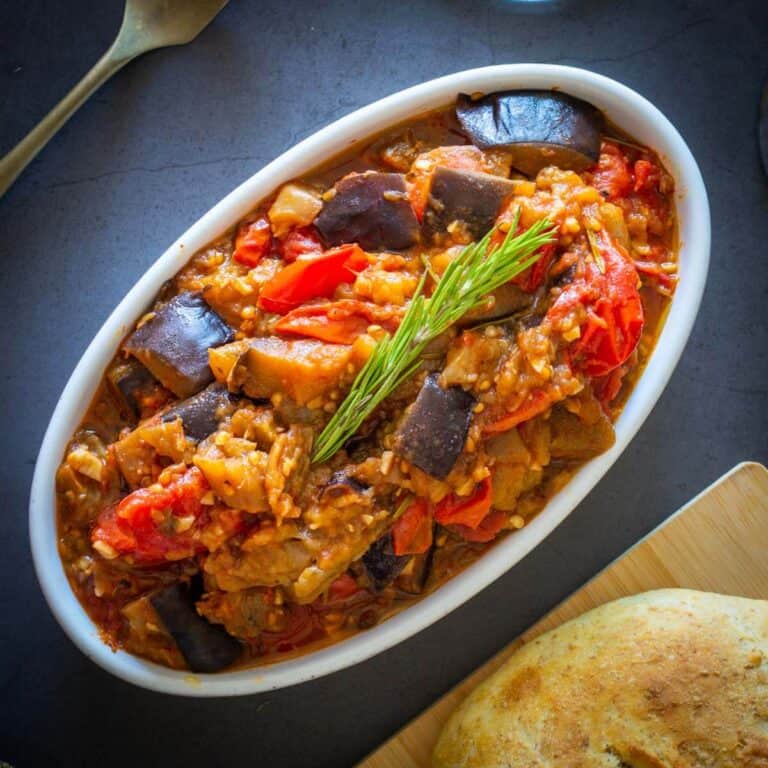 Vegan Aubergine Stew
Melanzane in Potacchio (Eggplant stew) is a simple but surprisingly tasty recipe from the Marche region in Italy. It is a side dish that can be prepared in advance and can be enjoyed cold or warm.
Make this Recipe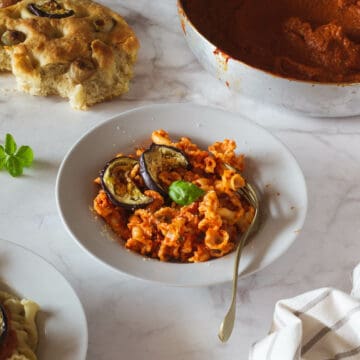 Creamy Eggplant Pasta with Tomato Ricotta Sauce
This simple but fantastic Sicilian eggplant recipe is packed with intense flavors, although only requires a few ingredients.
Make this Recipe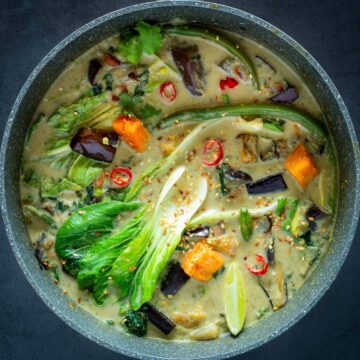 Veg Green Thai Curry Recipe
This Aubergine Curry Recipe with coconut milk is really easy to make and gluten-free; you just need to get ready for an avalanche of flavor and grab those forgotten veggies in your fridge and make this healthy vegan curry today! Sprinkle with sesame seeds to make it even more beautiful!
Make this Recipe
So, if you are looking for some delicious vegan aubergine recipes to add to your meal plan, look no further. Here, we've gathered some of the best recipes for this healthy vegetable. From curry recipes to baba ganoush, there is something for everyone in this roundup. So get cooking and enjoy a tasty plant-based meal today!