Indulge your sweet tooth and embark on a delightful culinary journey with us today, as we guide you through the making of dairy-free truffles. These bite-sized delicacies, purely plant-based, are a testament to the fact that desserts can indeed be delectably healthy. Rich in flavor, and irresistibly smooth, our Vegan Truffles Recipe is an exciting adventure for all food lovers. Dive into this guilt-free treat and experience how vegan truffles effortlessly blend health and taste together. Now, let's get started on your new favorite dessert.
One of the great things about these oatmeal power balls is that you can vary it with the available ingredients in your kitchen.
Their fusion of indulgence and nutrition makes our vegan chocolate truffles a winner. Crafted with love, these sweet orbs take a classic dessert and give it a plant-based twist that's both healthier and just as satisfying.
The magic lies in the careful selection of nutrient-rich ingredients, all harmoniously combined to yield a sumptuous delight that melts in your mouth. Each truffle brims with the goodness of vegan chocolate chips, known for their abundance of antioxidants and heart-healthy nutrients. Plus, they deliver a silky texture and a depth of flavor that is simply unforgettable.
A second reason to love this recipe? The ease of its preparation. It may sound like a gourmet dessert, but with just a handful of ingredients like rich coconut oil and fragrant vanilla extract, you'll be amazed at how simple it is to create these delightful truffles.
The coconut oil not only lends a luscious creaminess but also provides a boost of healthy fats and vitamins, while the vanilla extract adds a layer of subtle, aromatic sweetness.
With no fancy equipment required and minimal cooking steps, you can whip up a batch of these vegan chocolate truffles in no time, making them perfect for a quick snack or a sophisticated end to a meal. Enjoy the process, as much as the outcome, and revel in the joy of making your own wholesome, plant-based desserts.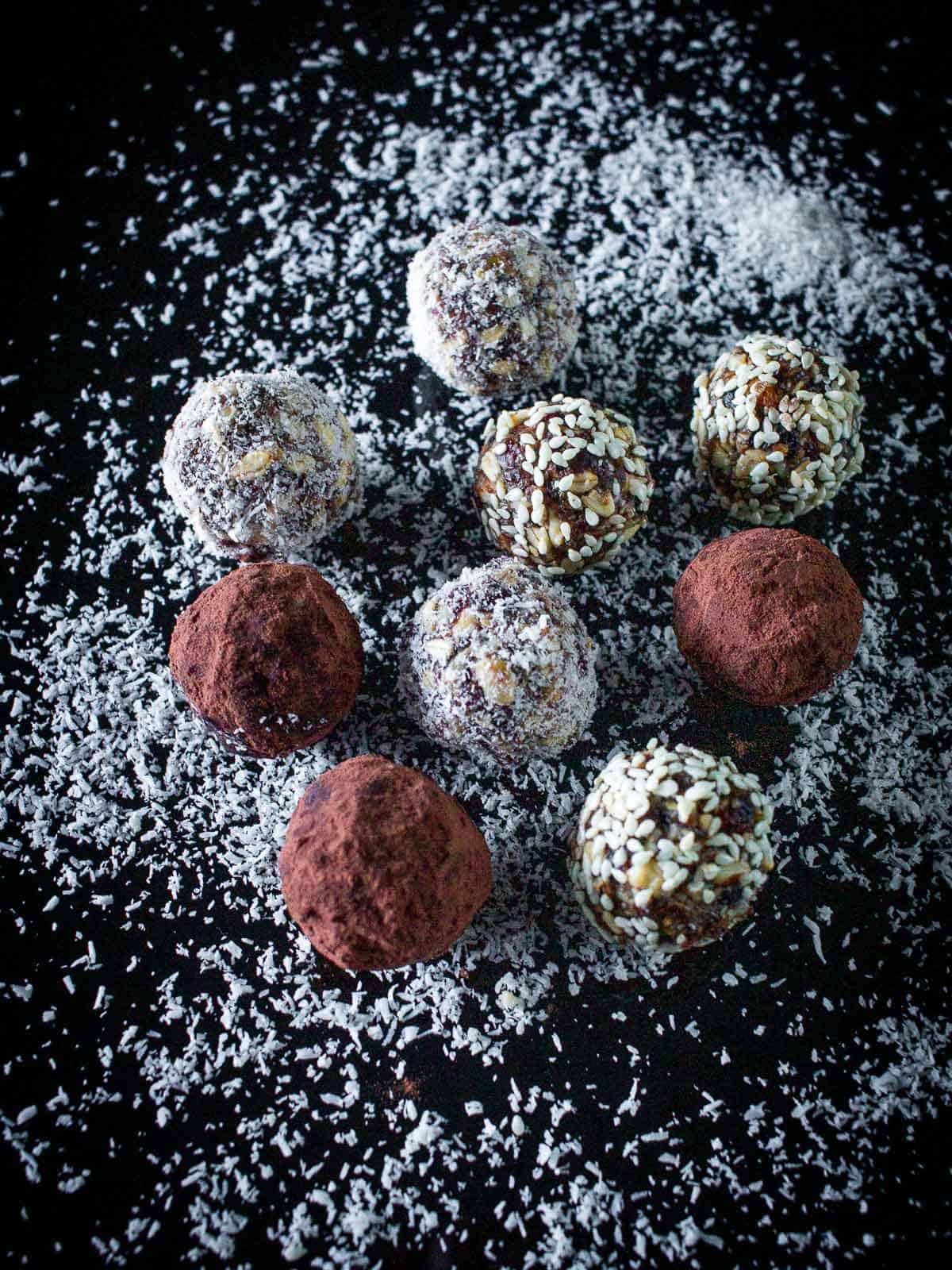 Make sure you also try our no-bake homemade fig bars, made with only five ingredients, and our 4-ingredient vegan protein cookies.
By the way, this recipe is great for the Back to School Season. It is a great way to share with your children how to make a tasty and healthy snack they can be proud of!
Jump to:
🧾 Ingredients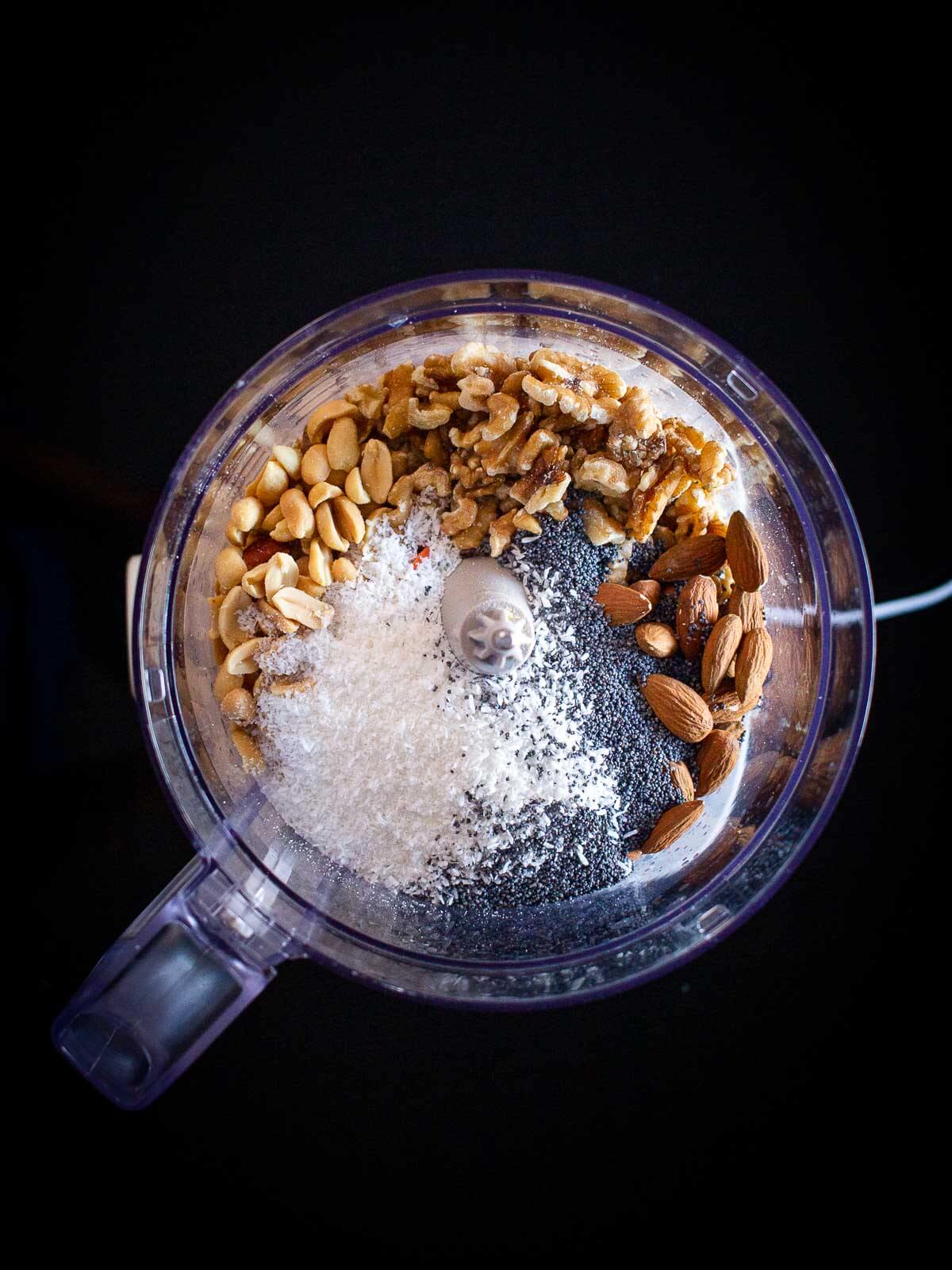 Organic Walnuts: Walnuts are a power-packed addition to our truffles, providing healthy omega-3 fats and antioxidants, contributing to the rich, nutty flavor while promoting heart health.
Oats: These organic, old-fashioned, gluten-free grains not only lend texture to our truffles but are also a source of fiber and other vital nutrients, aiding in digestion and overall health.
Organic Almonds: Almonds add a delightful crunch and rich flavor to our truffles while packing a nutritional punch with their high protein and vitamin E content, supporting skin health and energy levels.
Peanuts: Not only do peanuts enhance the flavor profile of our truffles, but they are also a fantastic source of plant protein and heart-healthy fats, promoting satiety and well-being.
Dates or Prunes: These natural sweeteners serve as the base of our truffles, lending their caramel-like sweetness while being an excellent source of fiber, minerals, and vitamins.
Chia Seeds or Poppy Seeds: Adding an interesting texture and nutritional depth, these seeds are rich in fiber, antioxidants, and omega-3 fatty acids, supporting digestion and heart health.
Shredded Coconut: The shredded coconut introduces a tropical twist to the truffles, while also contributing dietary fiber and healthy fats, helping you stay satiated longer.
Vanilla Extract: More than just imparting a warm, comforting aroma and flavor to our truffles, vanilla extract contains antioxidants that promote overall health and well-being.
Coconut Oil: This healthy fat adds a creamy texture to our truffles, while its medium-chain triglycerides (MCTs) offer several health benefits, including improved metabolism and heart health.
Vegan Chocolate Chips (semi-sweet chocolate or dark chocolate): These little gems of indulgence provide our truffles with a decadent chocolatey flavor while being a source of antioxidants, promoting heart health and a sense of great satisfaction.
Feel free to play with the ingredients available in your kitchen. We use dry fruits, oats, nuts, seeds, and dates here.
Look for the proportions in the recipe card at the bottom.
🔪 Instructions
It is the easiest thing to do; you just need to pick the ingredients and put them in your food processor.
First, add half of the ingredients and pulse.
Continue adding the ingredients and pulsing/stopping.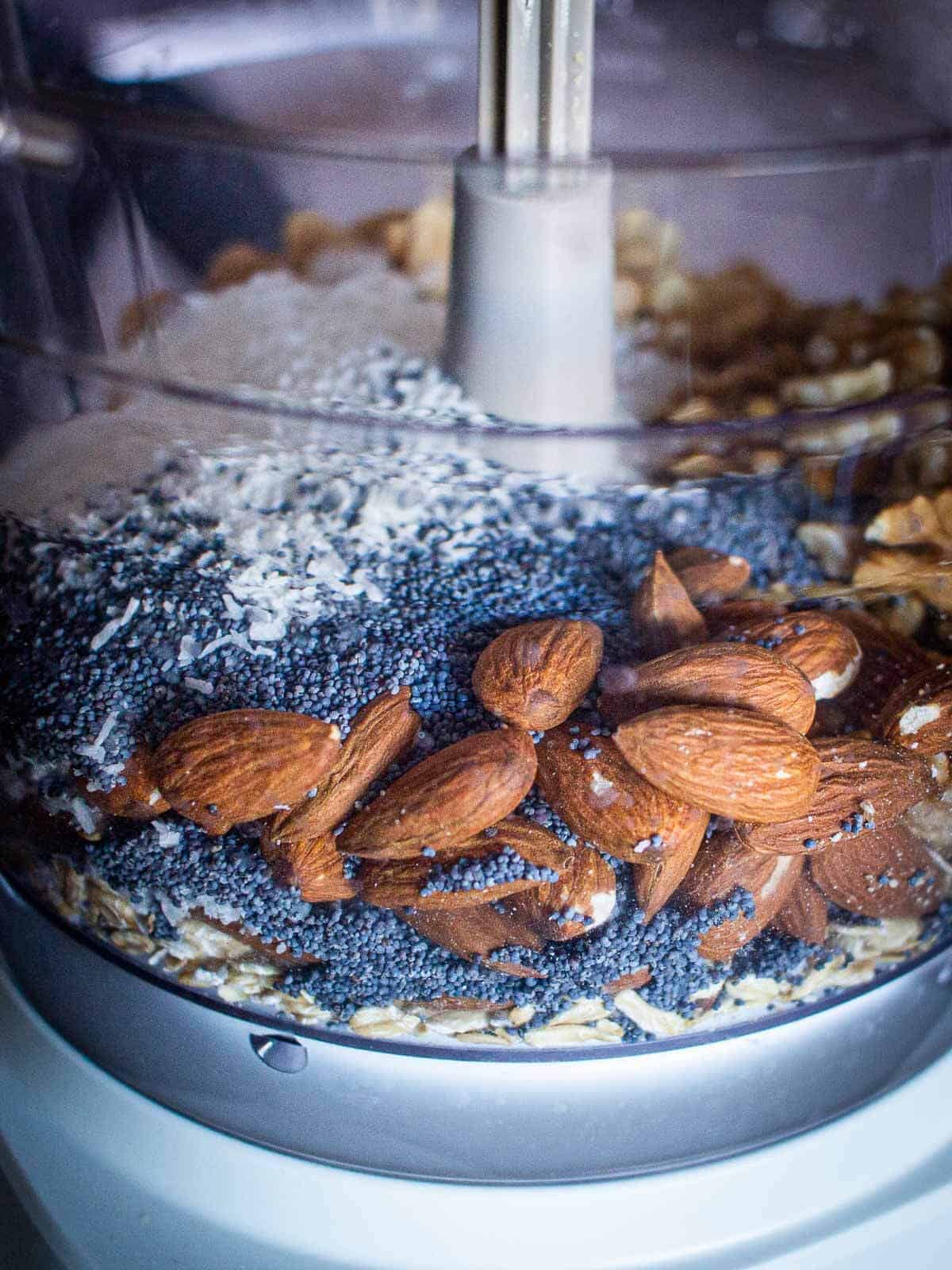 Since you don't have any liquid ingredients, you might need to help the mix with a spatula.
Once it is well mixed, take it out and start shaping the balls.
With your hands, make small balls with the mix.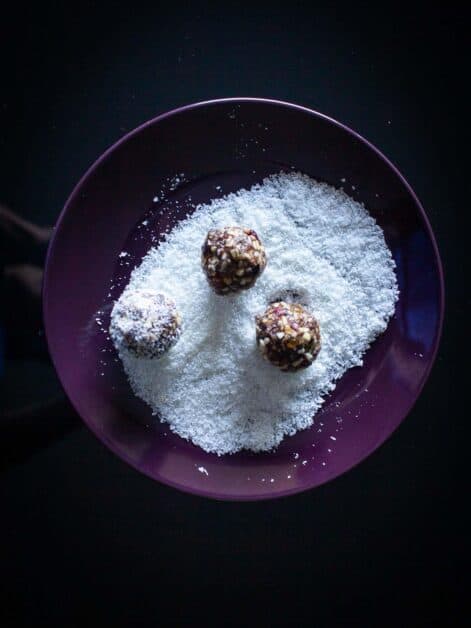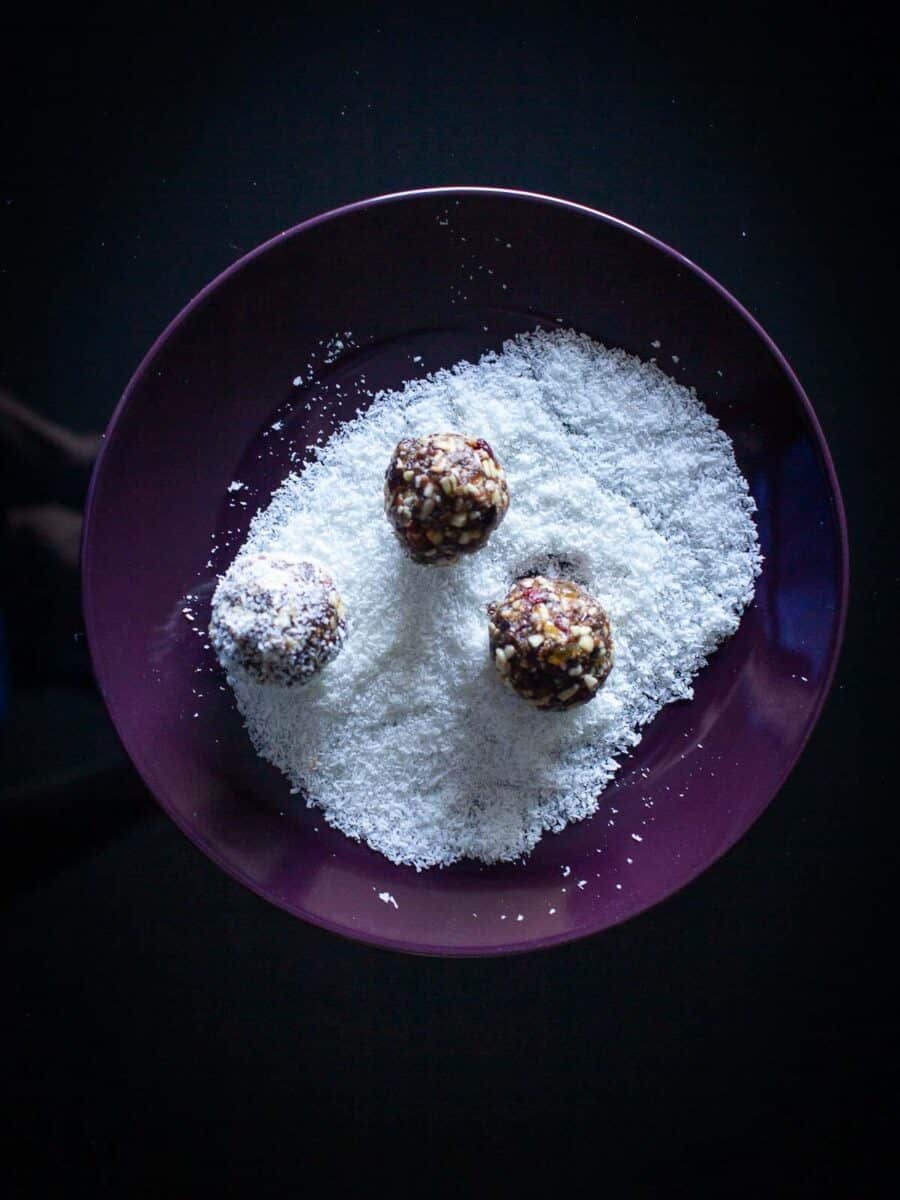 Optionally: lay in a mixing bowl, either cocoa powder, shredded coconut, or white sesame seeds, and roll the previously made healthy power balls. You could even use the almond pulp leftovers from making almond milk in your energy power balls.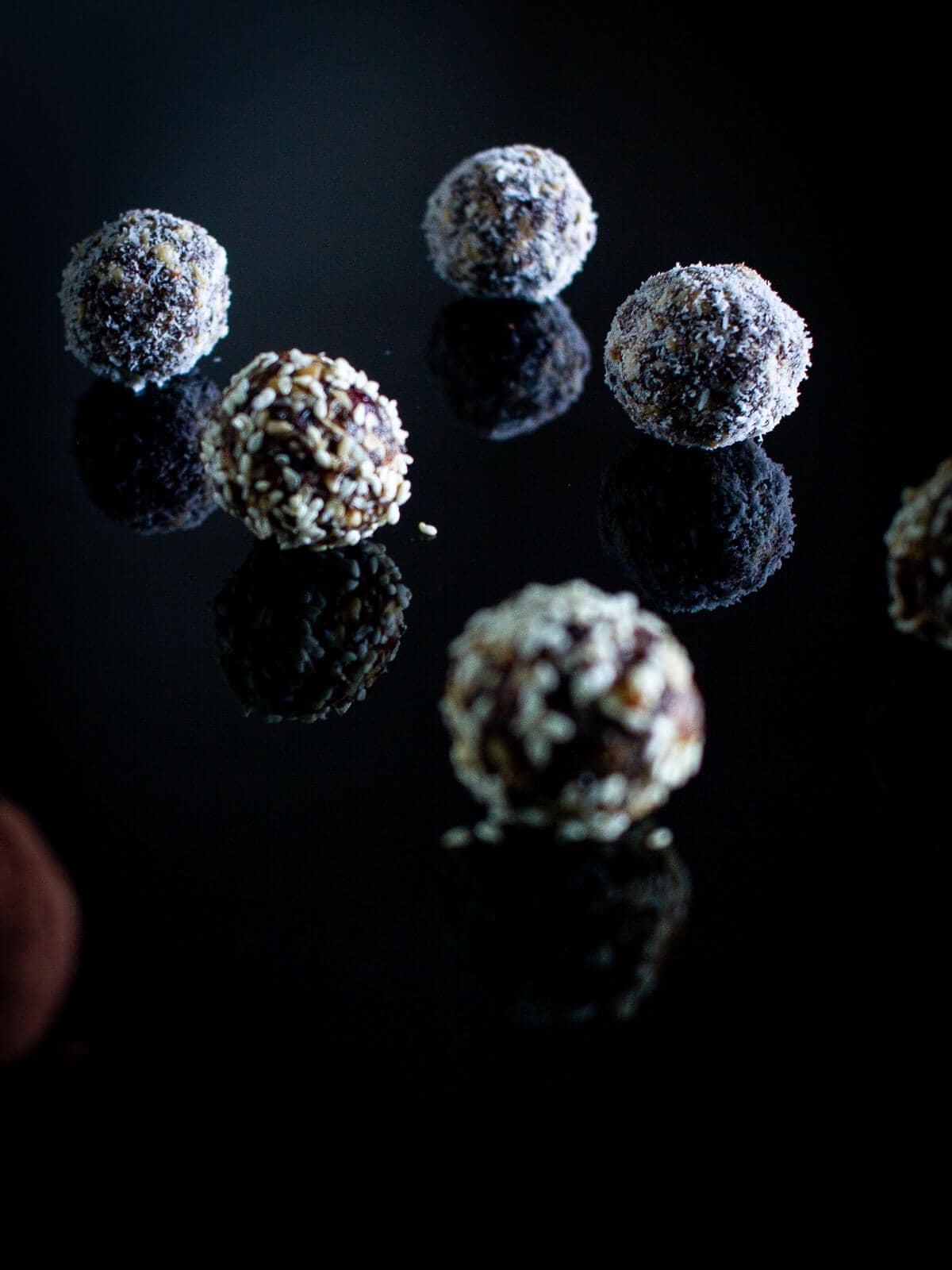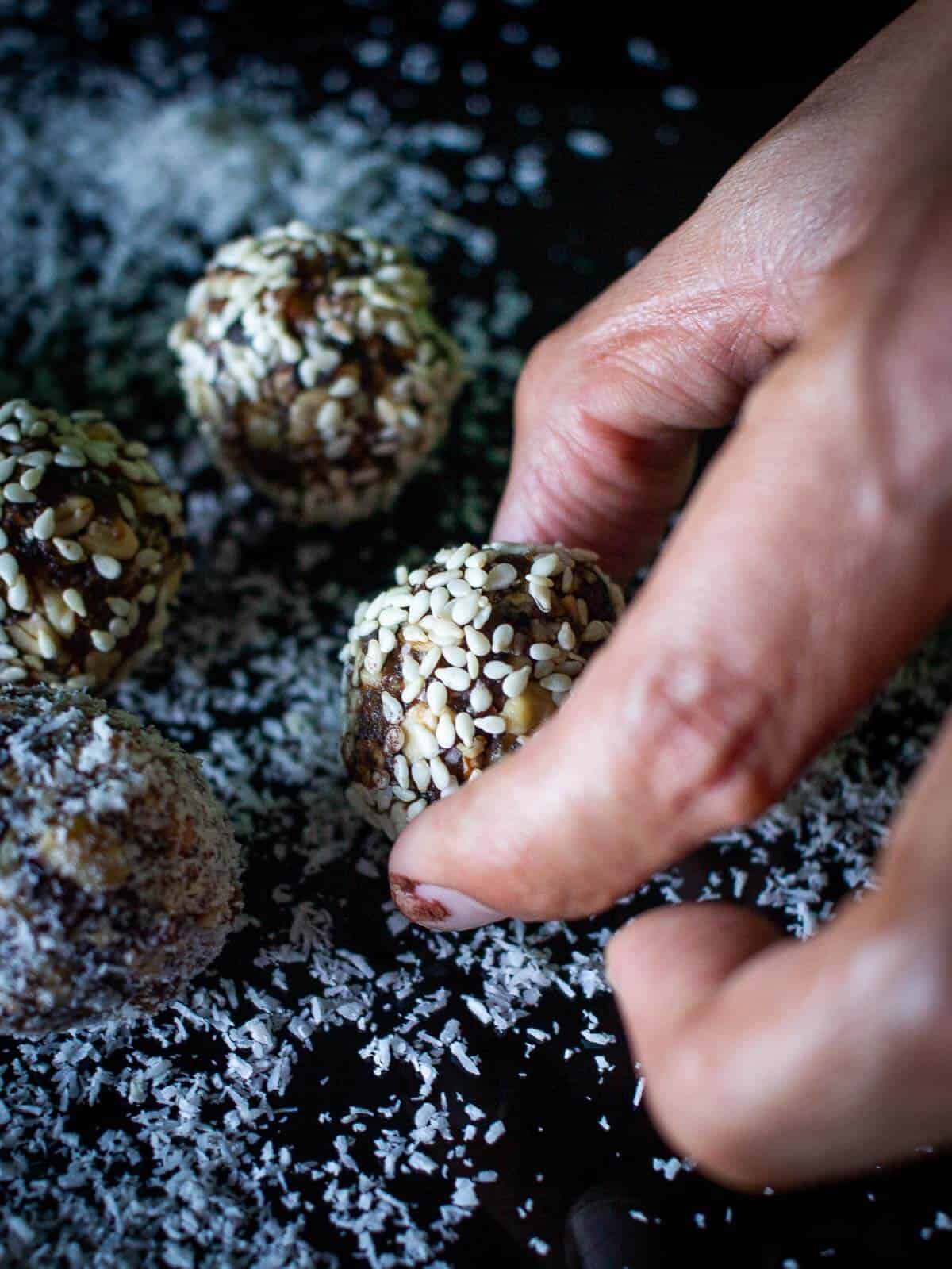 Remember, you can always make this with fewer ingredients, such as 1 ½ cups of the same kind of nuts; I like using various ingredients to ensure I have a nutrient-dense snack or dessert.
Add dried dates. Did you know that dates are very nutritious and have many health benefits? Here are some:
They are high in Disease-Fighting Antioxidants: preventing the development of certain chronic illnesses, such as heart disease, cancer, Alzheimer's, and diabetes.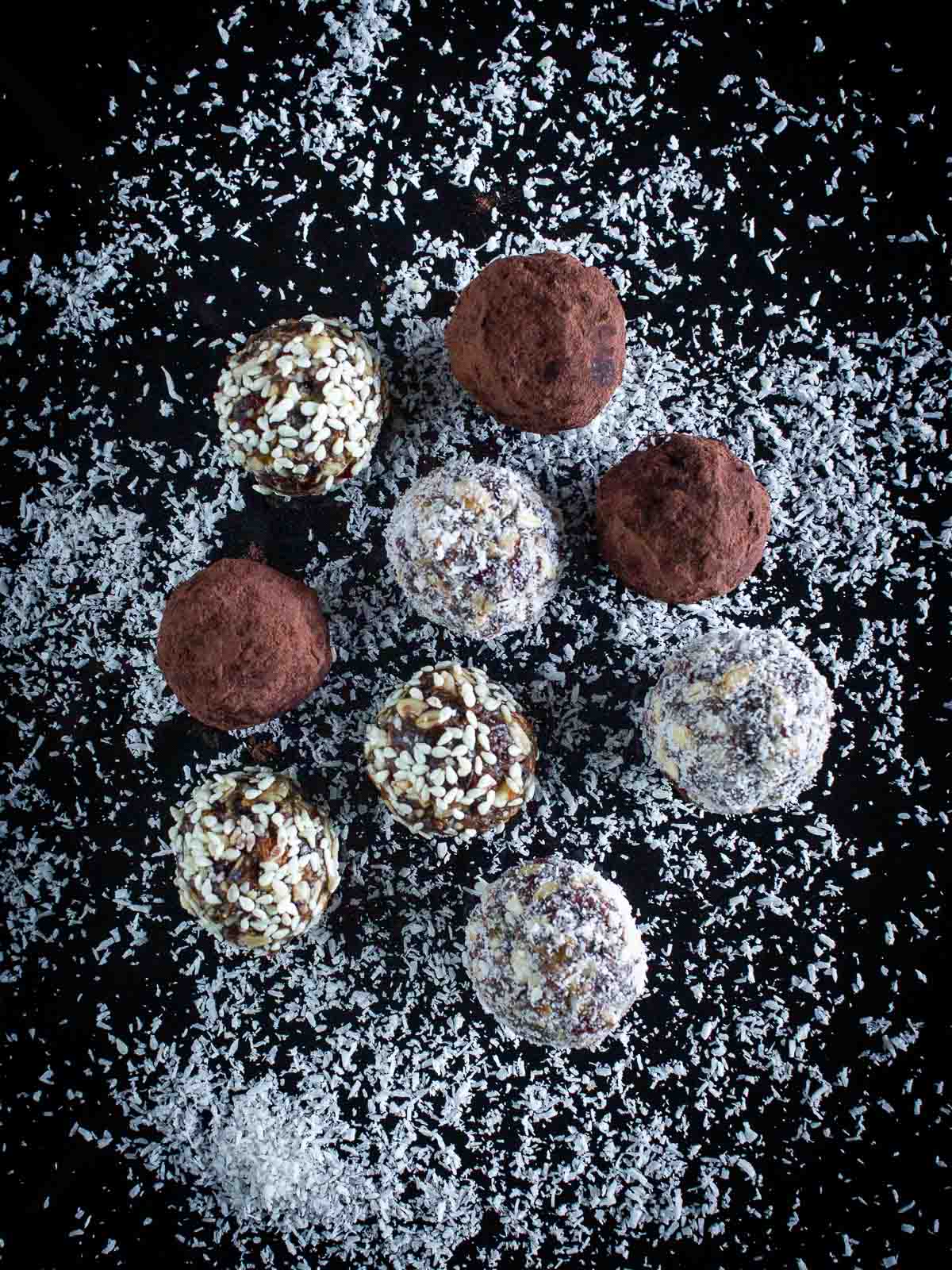 Dates may help lower inflammation and prevent plaques from forming in the brain, which is essential for preventing Alzheimer's disease.
Dates are a healthy substitute for white sugar in recipes due to their sweet taste, nutrients, fiber, and antioxidants. See how to make a date paste to use in baking recipes, smoothies, and any recipe that requires a sweetener.
🍶 Substitutions
If you're looking to mix up your vegan truffles with different flavors or have specific dietary preferences, here are some fantastic substitutions:
Organic Walnuts: You can replace walnuts with any other nuts of your preference, like cashews or pecans. Different nuts will add their unique flavor profiles and nutritional benefits.
Dates or Prunes: If you're not a fan of dates or prunes, consider using maple syrup as a natural sweetener. Keep in mind, this could alter the texture slightly, making the truffles a bit more sticky and less firm.
Coconut Oil: If you don't have coconut oil on hand, you can substitute it with other plant-based oils like avocado oil. However, this may slightly change the taste and texture of the truffles.
Vanilla Extract: Swap out vanilla extract with almond extract for an exciting flavor twist. The almond extract will give the truffles a unique, sweet nuttiness that pairs beautifully with the chocolate.
Vegan Chocolate Chips: You can replace the vegan chocolate chips with vegan white chocolate chips for a lighter, creamier version of the truffles. Alternatively, using cocoa powder will give you a darker, more intense chocolate flavor.
Shredded Coconut: Not a fan of coconut? No worries, you can simply skip it or replace it with finely chopped nuts or oats for the same textural interest.
Remember, part of the fun of cooking is experimenting with different flavors and ingredients. Don't be afraid to try new substitutions and create a recipe that suits your personal taste perfectly. Happy cooking!
🫙 Storing
To keep your vegan truffles fresh and delectable, follow these storage instructions:
At Room Temperature: If you're planning on devouring your chocolate balls within a day or two, feel free to store them in a cool, dry place in an airtight container. Avoid direct sunlight and high temperatures to maintain their optimal texture and flavor.
In the Refrigerator: For longer storage, the refrigerator is your best bet. Keep the truffles in a sealed container and they can last for up to two weeks. Just be sure to let them sit at room temperature for a few minutes before enjoying, to enhance their flavor and texture.
In the Freezer: If you've made a larger batch, or want to have a stash of truffles ready for future cravings, consider the freezer. Place the truffles in a freezer-safe container or bag, making sure they're not touching each other to avoid them freezing together. They can be stored for up to 3 months this way. When you're ready to indulge, just thaw them in the refrigerator or at room temperature for a few hours.
Remember, regardless of your storage method, keeping them in airtight conditions will preserve their freshness and flavors the best!
📚 More healthy snacks
Want to know more about the benefits of dates? Learn more.
⭐ If you try this recipe, let us know! 💬 Leave a comment, rate it, and don't forget to tag us @ourplantbasedworld on Instagram. Cheers!
📋 Recipe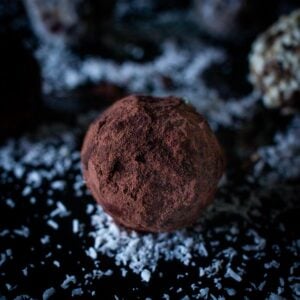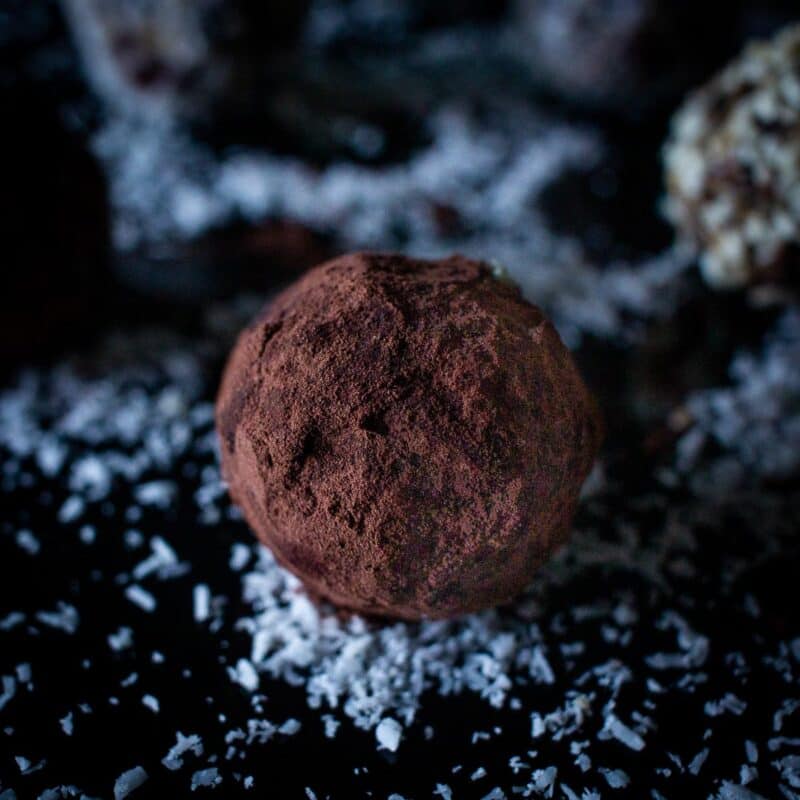 Healthy Vegan Truffles (Power Balls)
Experience the divine blend of health and taste with our Vegan Truffles Recipe. Join us on a culinary adventure to create delicious, plant-based vegan truffles that satisfy your sweet cravings guilt-free.
Equipment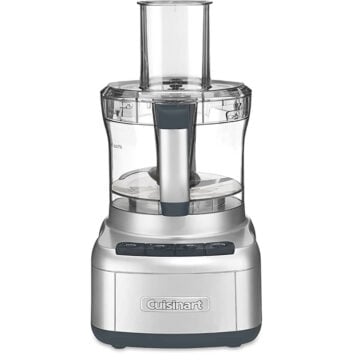 (affiliate link)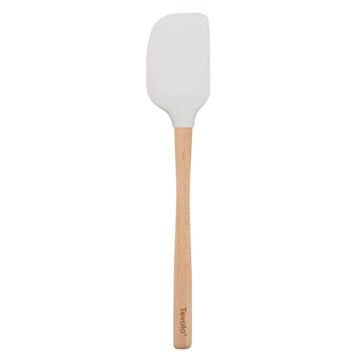 (affiliate link)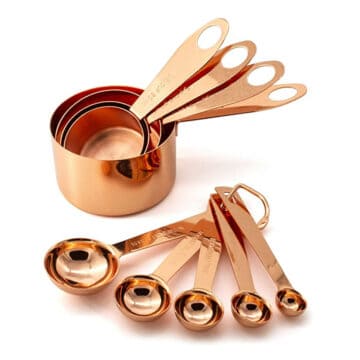 (affiliate link)
Directions
Blend. Place all the ingredients (except for the ones used for decoration) on a kitchen robot until you have a paste; I don't grind it too much since I like to keep textures on my bites.

Make the balls with the mix and then place the cocoa, the coconut flakes, and the sesame seeds on small balls, and pass the truffles through them, separately, to have three different looks. You can make just one option, like coconut flakes if you prefer to simplify your life!
Notes
Store for up to a month in the refrigerator or 3 months in the freezer. 
If freezing them, thaw them 30 minutes before consuming them.
Nutrition Facts
Calories:
119
kcal
Carbohydrates:
10
g
Protein:
3
g
Fat:
8
g
Saturated Fat:
2
g
Polyunsaturated Fat:
3
g
Monounsaturated Fat:
2
g
Trans Fat:
1
g
Sodium:
11
mg
Potassium:
133
mg
Fiber:
3
g
Sugar:
4
g
Vitamin A:
2
IU
Vitamin C:
1
mg
Calcium:
52
mg
Iron:
1
mg
Nutrition Facts
Healthy Vegan Truffles (Power Balls)
Amount per Serving
% Daily Value*
* Percent Daily Values are based on a 2000 calorie diet.
🌡️ Food safety
Cook to a minimum temperature of 165 °F (74 °C)
Do not use the same utensils on cooked food, that previously touched raw meat
Wash hands after touching raw meat
Don't leave food sitting out at room temperature for extended periods
Never leave cooking food unattended
Use oils with a high smoking point to avoid harmful compounds
Always have good ventilation when using a gas stove
See more guidelines at USDA.gov.
Nutritional Disclaimer
The information shown is an estimate provided by an online nutrition calculator. It should not be considered a substitute for a professional nutritionist's advice. See our full Nutritional Disclosure here.
Affiliate Disclaimer
Please note that some of the links here are affiliate links, and I will earn a commission if you purchase through those links. I recommend all of the products listed because they are companies I have found helpful and trustworthy.