Welcome to our culinary guide on making the perfect plant-based mashed potatoes with almond milk! You've come to the right place if you're looking for a healthier and dairy-free twist on classic comfort food. In this post, we'll walk you through the process of creating irresistibly creamy and fluffy mashed potatoes using almond milk, packed with flavor and ideal for those with dietary restrictions or preferences. With our helpful tips and tricks, you'll elevate your mashed potato game and impress your guests with every bite. Let's dive in and uncover the 15 secrets to make them perfect!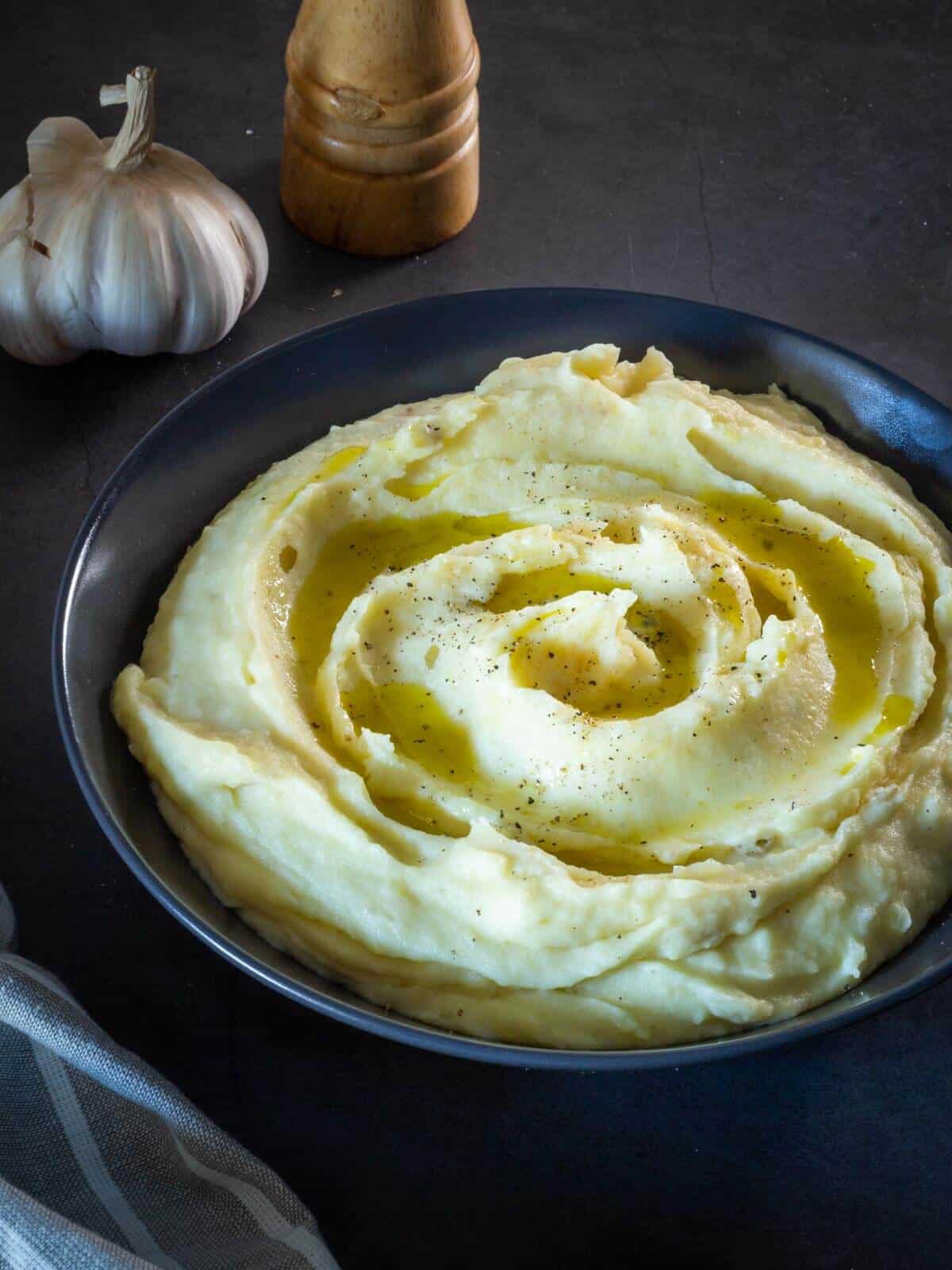 Mashed potatoes are a staple from weeknight dinners to many Thanksgiving dinners, and you want to have a delicious vegan version for your friends and family, together with a mushroom gravy and maple glazed carrots. These tips will help you create the best-mashed potatoes ever!
If you are crazy about truffles, you will also love our vegan truffled mashed potatoes; check them out!
Jump to:
🧾 Ingredients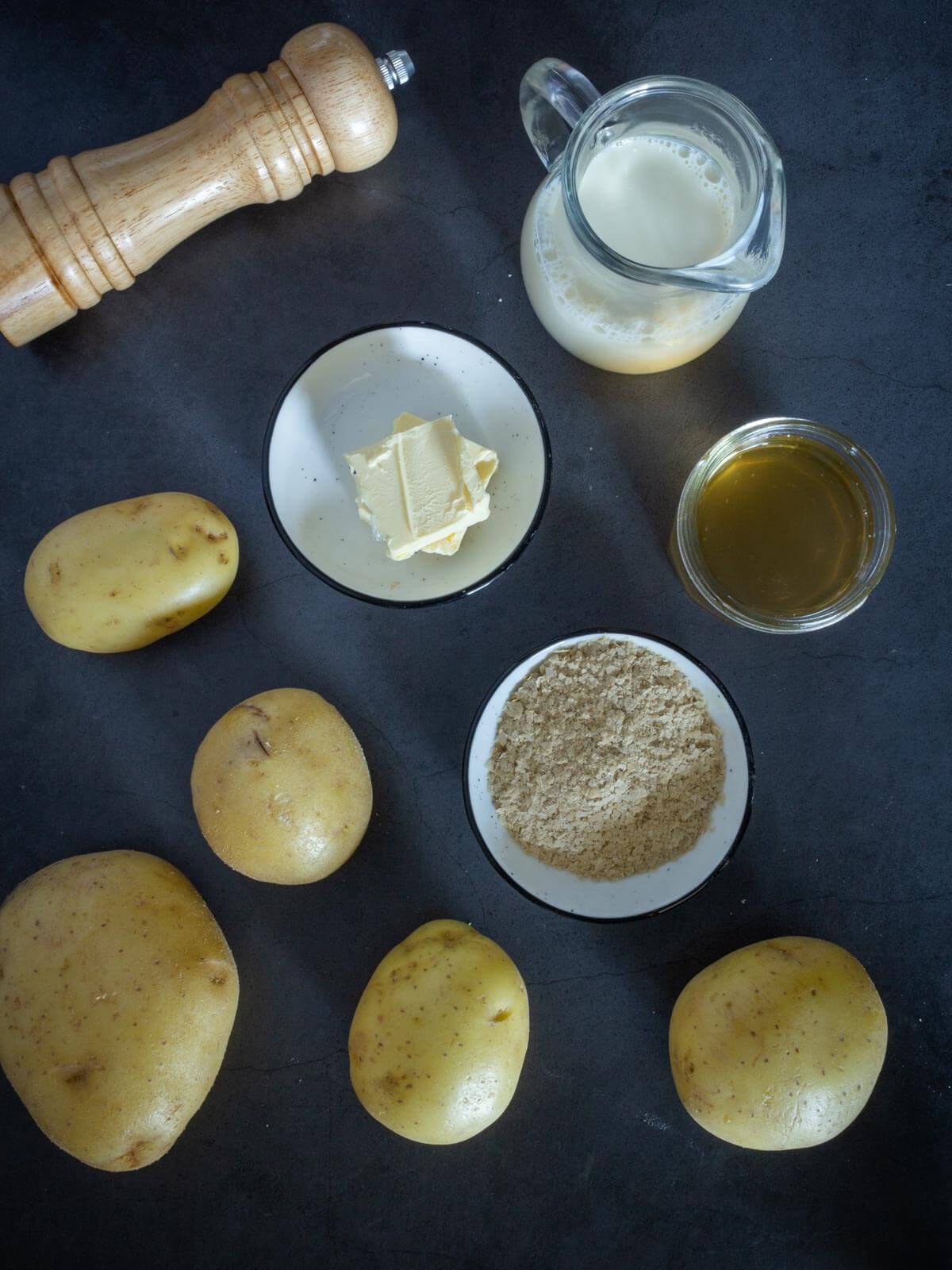 Yukon gold potatoes: These potatoes are perfect for mashing due to their naturally creamy texture and buttery flavor, resulting in velvety, smooth mashed potatoes.
Vegan butter: Adding butter adds richness and enhances the overall flavor of the mashed potatoes, providing a smooth and indulgent mouthfeel.
Nutritional yeast adds a savory and cheesy flavor to the mashed potatoes, contributing to a more complex and delicious taste.
Unsweetened almond milk: Plain almond milk serves as a creamy and dairy-free alternative, imparting a subtle nutty undertone to the mashed potatoes while achieving the desired creamy consistency.
Optional ingredients
Vegetable broth: Using vegetable broth in the recipe enhances the overall depth of flavor and adds a savory element to the mashed potatoes.
Garlic: Adding garlic to the recipe infuses the mashed potatoes with a delightful aromatic essence, elevating the taste profile.
Sea salt: Sea salt enhances the ingredients' natural flavors and brings out the best in the mashed potatoes, creating a well-balanced and seasoned dish.
🔪 Instructions step-by-step
Making mashed potatoes is a simple process. Here, we depict how to make the perfect vegan mashed potatoes recipe in a very detailed way, describing how to tweak it as you like.
Only if using roasted garlic. Prepare the roasted garlic by chopping the upper part of the garlic head, brushing it with olive oil, and baking it in the oven at 400°F (200°C) for 35-40 minutes until the cloves become incredibly soft and practically dry. If you're incorporating baked garlic, remove some of the top layers and cover it with foil to maintain warmth.
Thoroughly wash the potatoes and cut them into evenly sized pieces before placing them in a large saucepan.
Fill the saucepan with vegetable stock (or water) and add garlic powder if not using roasted garlic. Bring the liquid to a boil and cook until the potatoes become soft, usually around 20 minutes.
While the potatoes cook, warm the almond milk and combine it with butter by stirring in vegan buttermilk or allowing the butter to thaw.
Drain the cooked potatoes until all the moisture is removed, then allow them to cool down to a temperature where you can handle them without burning yourself. If desired, peel the skins off for the creamiest texture or leave some skins on for added texture and nutritional benefits.
In the same saucepan used to boil the potatoes, mash them with a potato masher while gradually adding the warmed almond milk (or dairy-free milk) and the melted or softened vegan butter. Continue mashing until fork tender.
If using roasted garlic, mince it and incorporate it into the mashed potatoes mixture. Thoroughly mix all the ingredients.
Adjust the seasoning by adding salt and pepper or additional vegan butter, if desired, before serving.
Chop fresh chives and sprinkle them on top.
Enjoy your delicious creamy vegan mashed potatoes! Serve warm!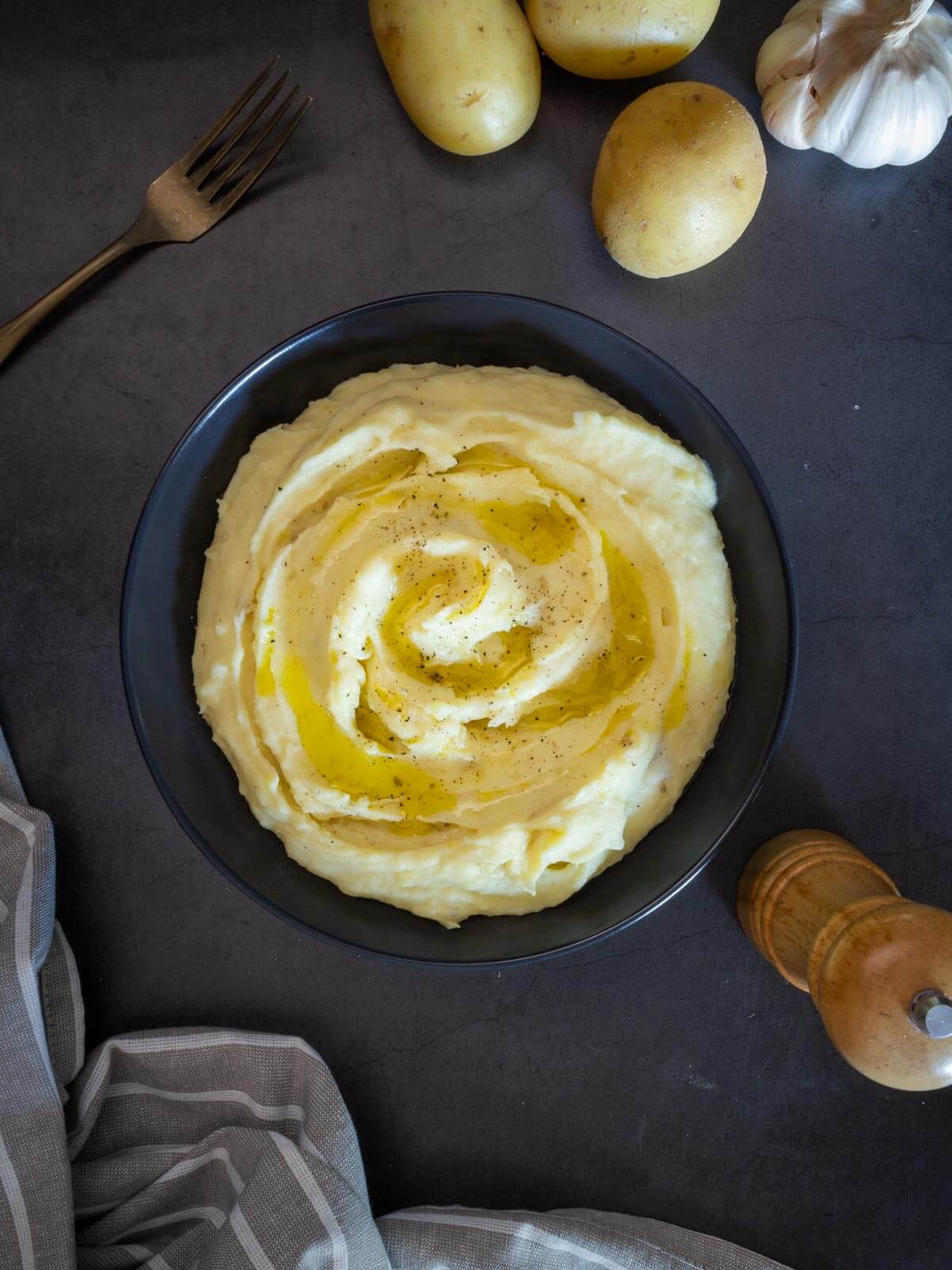 💡 Tips for making perfectly fluffy creamy mashed potatoes
These are all the tips I have gathered over the years; take them as a guide to make the adjustments to flavor and texture that you want, considering the available ingredients and tools.
Mashed potatoes should be easy comfort food and shouldn't require you to buy crazy ingredients or kitchenware or need too much of your time.
1. Choose the right potatoes
The first tip is to use russet or Yukon gold potatoes because they hold together well, so no one ends up with a pile of gooey potato mush on their plate. Choosing a potato that will hold up so you can get the perfect texture is essential.
We like using a mix of Yukon Gold potatoes for intense potato flavor and russet for starchiness. Russet potatoes are starchy potatoes, making fluffy vegan mashed potatoes but don't pack much potato flavor.
If you must choose between the two, go for Yukon gold potatoes, but mixing half-half potatoes provides the best results.
2. Decide on texture
The second tip is a matter of taste. To peel or not to peel the potatoes? Peel all the skins away if you aim for the creamiest mashed potatoes. Start washing your potatoes very well, as they usually pack a lot of dirt. Peel them and rinse them again.
I like leaving some skins on because they pack a lot of nutrients, and we also like the different textures.
If you are not trying to make a fancy look, make a perfect velvet-like vegan mashed potato recipe and care more about leaving all the nutrients in, then go wild and leave all those skins on.
3. Cut the potatoes similarly
The third tip is to cut the potatoes into similar sizes. Might you be asking, why does it even matter? It does.
When you cut the potatoes or any other vegetable using the same size, you ensure all are cooked evenly.
The same concept applies when you want different textures with the same vegetable in a dish like a stew or risotto; chop them unevenly.
4. Add flavor early on
The fourth tip is to boil the potatoes in a good vegetable broth instead of water. You can either use store-bought or make a homemade vegetable broth, ensuring you add roasted garlic or simply a teaspoon of garlic powder to it.
This will ensure you infuse flavor into the vegan mashed potatoes from the very beginning of the process. I add thyme or rosemary to the vegetable broth to give my potatoes a unique taste (i.e., an herbal note). When we want to add some mushrooms and infuse earthy flavors, we add a piece of porcini mushrooms.
Don't forget about garlic, either! Traditional mashed potatoes are usually made with milk and butter, which have a lot of flavors, so you should note the garlic's presence should make up for those missing ingredients.
You can choose to either add it to the vegetable broth as we suggested before, or you can roast a head of garlic in the oven, cutting the upper part, brushing it with olive oil, and then baking it just as it is for 30 minutes at 400º F (200º C), or wrapping it in parchment paper and aluminum foil, making it faster (20-30 minutes).
You can then mince the roasted garlic using the garlic crusher and add it to your vegan mashed potatoes for a more robust flavor, and it also adds some umami. Start with one or two minced garlic cloves and add more if you want the mashed potatoes to have a more robust flavor.
5. Start the boiling process in a cold liquid
Whether you are using water or vegetable broth, the fifth tip is to start boiling from the cold vegetable broth. This will also help to ensure the potatoes are cooked evenly. This tip also applies when making mashed sweet potatoes or swede mash.
Cook them for 20 minutes after the water or broth starts boiling.
6. Add salt twice
The sixth tip is to add sea salt while cooking potatoes and when you finish.
This might sound obvious, but the secret here is when and how to add it. Add a good amount of salt to the water when boiling the potatoes. This is the only way the potatoes are going to deliver all their flavor.
Don't overdo the salt if you use a salty vegetable broth; add a teaspoon.
Next, add a pinch of salt and pepper after mashing the potatoes for a little extra zing! It's easy to forget about seasoning since most people use it when making classic mashed potatoes with almond milk and butter, but this helps bring out even more delicious flavors.
7. Use dried, boiled potatoes
The seventh tip is to dry up your potatoes before mashing them. Pad dry them or transfer them to a saucepan with low-medium heat to ensure we remove any excess moisture. This will prevent the mashed potatoes from being soggy and lacking creaminess.
8. Use unsweetened almond milk
The eighth tip is to use unsweetened vegan milk instead of sweet ones like coconut milk.
The best vegan mashed potatoes use unsweetened almond milk, or non-dairy options such as cashew milk, almond milk, plain oat milk, or rice milk because they have a neutral yet nutty flavor and don't affect how the potatoes taste.
You can use soy milk. It is creamy enough, but make sure it is not the kind that has a lot of flavors since it can affect the final result. We don't want soy-flavored mashed potatoes.
Tip: If you choose to make your own almond milk for the mashed potatoes, aim for a creamy consistency by adjusting the water-to-almonds ratio. Increasing the amount of almonds and reducing the water can achieve thicker and richer almond milk. This will result in an even creamier batch of mashed potatoes, guaranteeing a truly indulgent and satisfying texture.
9. Choose the right vegan butter
The ninth tip is to choose the proper vegan butter or margarine if you want a genuinely buttery flavor and decadent dish! Vegans don't eat dairy as some people assume, but there are many delicious side dish options for vegans seeking creamy mashed potatoes.
For example, Earth Balance has fantastic vegan butter that tastes just like traditional butter without dairy.
10. Choose the right potato masher
The tenth tip is using a good potato masher to mash potatoes because it gives cooked potatoes a creamy texture more than an electric mixer!
You can use a potato ricer instead of a masher if you want a creamier version. Don't use a food processor; otherwise, you will end up with gummy vegan mashed potatoes.
11. Don't overcook the potatoes
The eleventh tip is not to overcook the potatoes! Potatoes will become watery and mushy if they are over-boiled, so make sure you don't let them go too long in the pot. Instead, test for softness by sticking a fork into one of them after about 20 minutes on medium heat.
12. Adjust as you go
The twelfth tip is to add extra vegan butter (or melted vegan butter) and almond milk (preferably warm) until you get the desired texture. You don't want your mashed potatoes to be too stiff, or they will be hard when cold, but not too soft because then they'll fall apart on your plate. The best way to check is by mashing a few around with a fork and seeing their consistency.
You can choose to add minced or mashed roasted garlic or garlic powder at this point.
13. Serve at the right temperature
The thirteenth tip is to ensure they are hot when serving them because cold mashed potatoes don't taste perfect! If you're making vegan mashed potatoes ahead of time, keep the saucepan on low heat and add more non-dairy milk or vegan butter if it's not creamy enough before serving (it will get watery as it sits).
If you want it to be extra creamy and decadent, add some vegan butter on top while still hot.
14. Reheating vegan mashed potatoes
The fourteenth tip is regarding reheating mashed potatoes. We don't use the microwave for obvious reasons, so when we want to reheat our vegan mashed potatoes leftovers, we bring a small saucepan with some water to boil and place the plating dish on top. This way, the steam heat gently warms the mashed potatoes without adding water or oils.
15. Do not add regular butter or milk
Lastly, don't add any dairy-based milk or butter if you want to make vegan mashed potatoes. This tip is pretty self-explanatory, but many recipes call for adding a splash of cow's milk when mashing the potatoes. You can even use vegan sour cream or taste and decide if you want to add extra virgin olive oil or vegan butter on top instead of regular dairy products!
📖 Variations
Onion Powder: Add a touch of savory flavor by incorporating onion powder into your mashed potatoes. Start with a teaspoon and adjust according to your taste preference.
Fresh Thyme: Infuse your mashed potatoes with aromatic notes by adding fresh thyme leaves. Strip the leaves from a few sprigs and mix them into the potatoes during mashing. The earthy and slightly minty flavor of thyme will take your dish to another level.
Fresh Herbs: Experiment with a medley of fresh herbs, such as parsley, chives, or rosemary, to add vibrant flavors to your mashed potatoes. Finely chop the herbs and fold them into the mashed potatoes just before serving. The herbs will provide a burst of freshness and a delightful visual appeal. Feel free to mix and match based on your preference.
Truffle lovers: check out our truffled mashed potatoes recipe. Perfect for holiday tables.
🥔 Substitute for milk in mashed potatoes
Almond Milk: Opt for pure, unsweetened almond milk when making dairy-free mashed potatoes. Its creamy texture and subtle nutty flavor make it an excellent substitute for traditional milk.
Cashew Milk: Another great option is pure unsweetened cashew milk. It offers a rich and creamy consistency, enhancing the texture of the potatoes.
Oat Milk: Use pure, unsweetened oat milk as a creamy and slightly sweet alternative. Its neutral taste pairs well with the flavors of mashed potatoes.
Soy Milk: Choose pure, unsweetened soymilk, which has a creamy texture and mild taste, making it a reliable substitute for dairy-free mashed potatoes.
Light Canned Unsweetened Coconut Milk: Consider using light canned unsweetened coconut milk for an even richer and indulgent twist. It adds a subtle tropical undertone to the dish.
Water or veggie broth: If you prefer a non-dairy, non-perishable option, water can be used as a substitute for milk. For optimal flavor, use the water in which you cooked the potatoes. It contains starch from the potatoes and retains some of the potato flavor.
Vegan Butter: When it comes to vegan butter, there are various brands to choose from. Earth Balance is a popular option that delivers a smooth and buttery taste to the dish. However, feel free to use any brand of vegan butter that suits your personal preference.
Vegan Cream Cheese: Another delightful option is vegan cream cheese, which adds a creamy and tangy element to the side dish. Choose a pure, unsweetened variety and mix it in during the mashing process for an extra luxurious and velvety texture. The subtle tanginess of vegan cream cheese can take your dish to a whole new level of indulgence.
🥡 Storing and freezing
Keeping leftover mashed potatoes in your fridge using an airtight container would be best unless they last 3-4 days. It is available when stored in freezers. To reheat, put them in a pot and cook them on the stovetop until heated.
Add more vegan butter and/or unsweetened soy milk salt and black pepper as necessary—another way of reheating the potato after it's frozen. You can let them thaw overnight before refrigerating them and then serve or reheat them straight after they are frozen.
Can you freeze vegan mashed potatoes?
Raw potatoes don't freeze well but will withstand the chill if packed in sealed, airtight containers.
To freeze them, transfer them to a freezer-safe bag, removing as much air as possible, and keep them for a month. To defrost, place the container or bag in the refrigerator overnight and reheat and reheat it as usual.
You may reheat frozen mashed potatoes and defrost them the next day to thaw the container and freeze them again. Ideally, a frozen mashed potato is better than having an oilless recipe.
You can even use leftovers to make our 4-ingredient potato soup!
🥢 What to serve with mashed potatoes?
These vegan mashed potatoes are fantastic served with fresh chopped chives on top. They're also perfectly served with vegan mushrooms gravy on top or even sautéd mushrooms in vegan butter, fresh parsley, and minced garlic. These herbs' stuffed mushrooms go great with these vegan mashed potatoes.
We like using it as a side dish when we have our holiday vegan nut roast.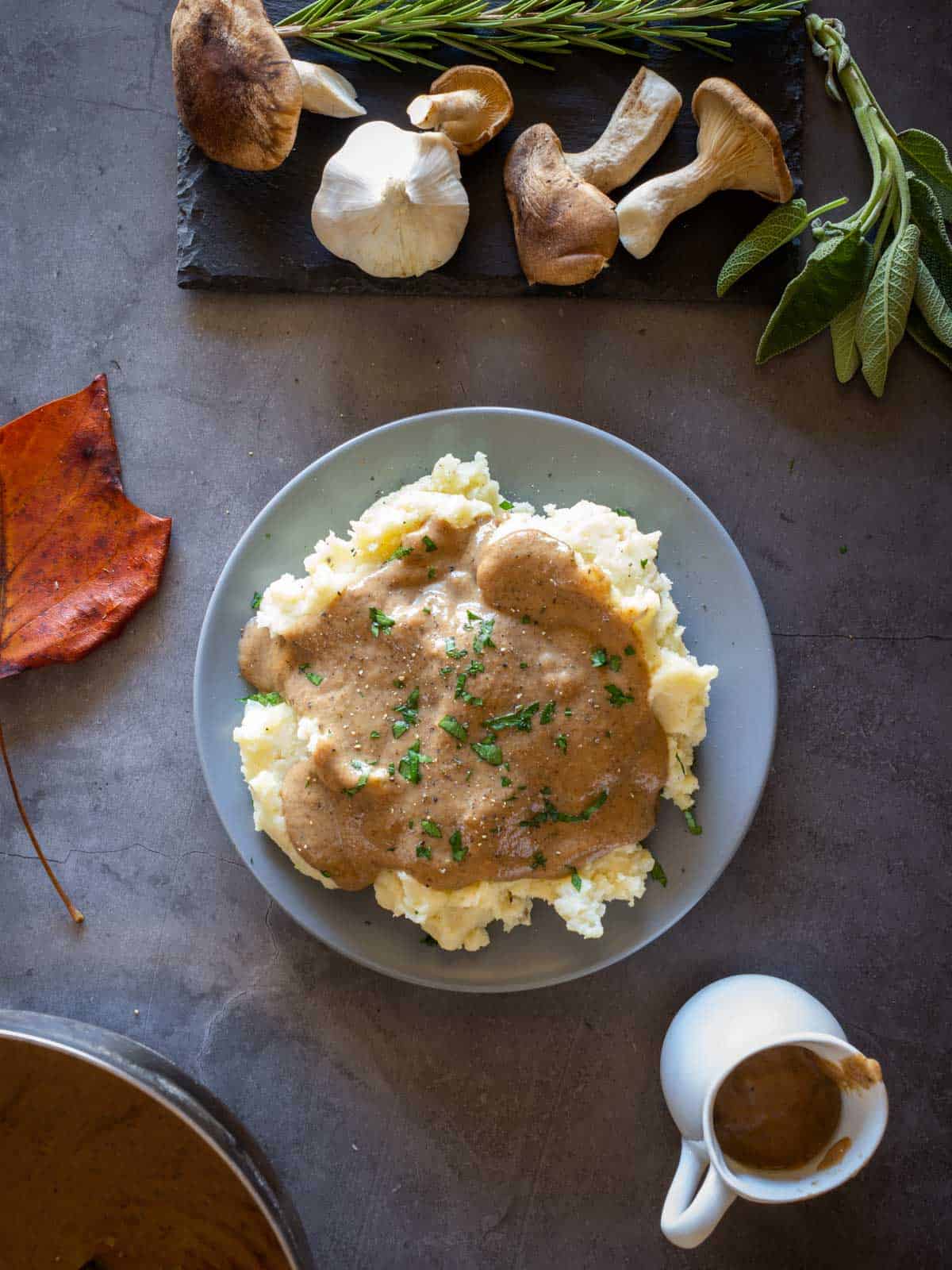 They're also good with a vegan gravy or a vegan mushroom gravy that adds mushrooms on top.
Check out our delicious Roasted Potatoes with Garlic and Rosemary; they're the perfect side dish for your Holiday celebrations!
⭐ If you try this recipe, let us know! 💬 Leave a comment, rate it, and don't forget to tag us @ourplantbasedworld on Instagram. Cheers!
📋 Recipe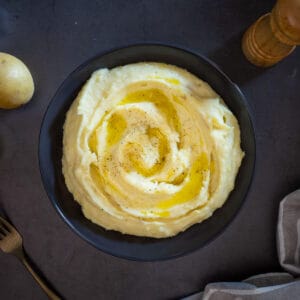 Plant-based Mashed Potatoes with Almond Milk (15 Tips to make the Perfect)
Discover how to make perfectly creamy and fluffy mashed potatoes with almond milk. This post provides step-by-step instructions and tips for a healthier, dairy-free alternative to traditional mashed potatoes. Experience a new level of deliciousness while catering to various dietary needs.
Equipment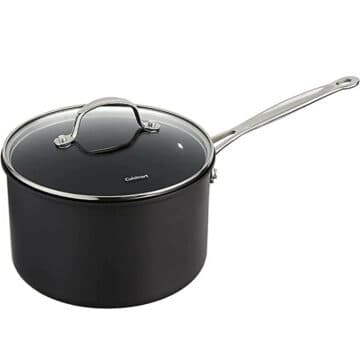 (affiliate link)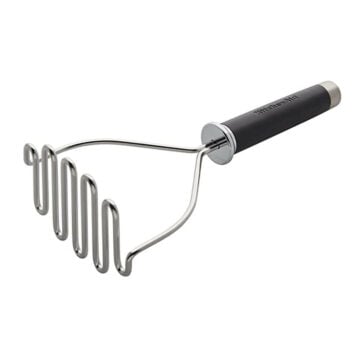 (affiliate link)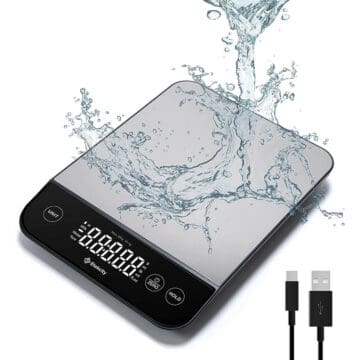 (affiliate link)
Directions
Optionally chop the upper part of the garlic head, brush with olive oil, and bake. Roast garlic in the oven at 400° F / 200° C for 35-40 minutes until the cloves are practically dry and incredibly soft. If adding baked garlic remove some of the top layers of garlic and cover it up with foil to keep it warm.

Wash the potatoes thoroughly. Cut the potatoes into about the exact sizes and put them in a large saucepan.

Cover with liquid. Fill it with vegetable stock (or water) with added garlic powder if not roasted garlic. Bring to boil until the potatoes are soft. It should take about 20 minutes or so.

Prepare the vegan butter. Meanwhile, warm the almond milk and stir in the vegan buttermilk; otherwise, let it thaw at room temperature.

Drain the potatoes until they lose all the moisture, and let them cool down until you can handle them without burning yourself. Peel the skins off if you want the creamiest potatoes, or leave some skins on for added texture and nutrition.

Mash the potatoes. In the same saucepan where you boiled the potatoes, start mashing the potatoes with a potato masher and adding almond milk (or soy milk) with the melted or soft vegan butter, little by little, while you keep mashing the potatoes.

Mince the garlic. If you are using the roasted garlic, mince it with a garlic mincer or a fork, and add it to the mix. Mix thoroughly.

Adjust with salt and pepper or more vegan butter to serve.

Garnish. Chop fresh chives and sprinkle on top of it. Our favorite way to eat them is with our shiitake mushroom gravy. Serve warm.
Nutrition Facts
Calories:
224
kcal
Carbohydrates:
41
g
Protein:
5
g
Fat:
5
g
Saturated Fat:
1
g
Polyunsaturated Fat:
2
g
Monounsaturated Fat:
2
g
Trans Fat:
1
g
Sodium:
3378
mg
Potassium:
903
mg
Fiber:
5
g
Sugar:
4
g
Vitamin A:
776
IU
Vitamin C:
42
mg
Calcium:
79
mg
Iron:
2
mg
Nutrition Facts
Plant-based Mashed Potatoes with Almond Milk (15 Tips to make the Perfect)
Amount per Serving
% Daily Value*
* Percent Daily Values are based on a 2000 calorie diet.
Nutritional Disclaimer
The information shown is an estimate provided by an online nutrition calculator. It should not be considered a substitute for a professional nutritionist's advice. See our full Nutritional Disclosure here.
Affiliate Disclaimer
Please note that some of the links here are affiliate links, and I will earn a commission if you purchase through those links. I recommend all of the products listed because they are companies I have found helpful and trustworthy.