Hey, there, foodie friends! Well, I've one thing for you guys – recipes with sprouts! Not only are they healthy and nutritious, but they're also delicious and easy to prepare. So if you're looking to add a little more excitement to your meals, be sure to give sprouts a try. You won't regret it!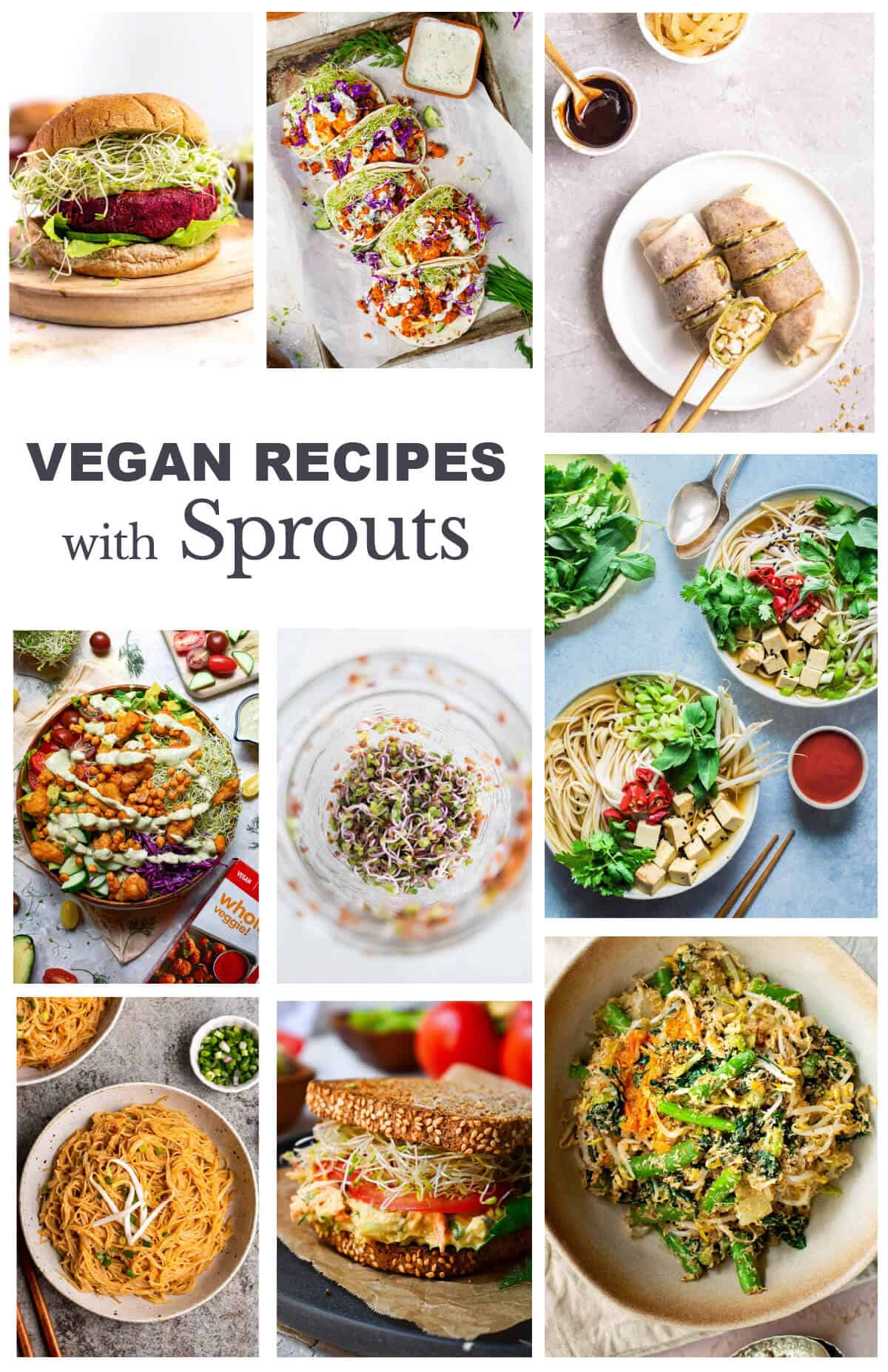 We have a guide on how to sprout lentils, here on this site, and we also love these guides on making alfalfa sprouts from Nomss, and mung bean sprouts from The Belly Rules the Mind.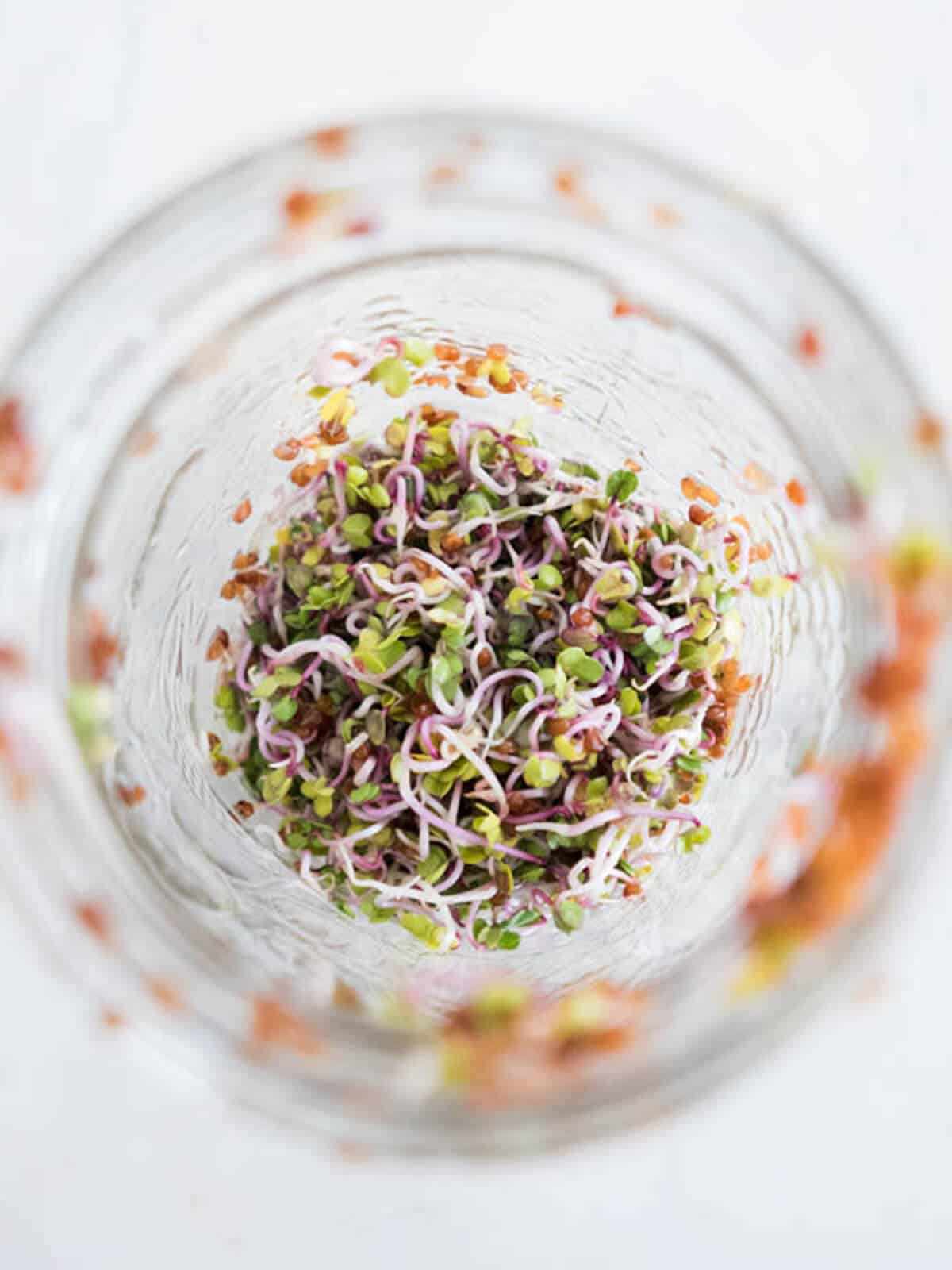 Sprouts have a lot of proteins, vitamins, minerals, and antioxidants. It is time to start including sprouts salads in your diet more often.
Read on: High-Protein Vegan Meals »
What makes sprouts so nutritious?
Sprouts are among the most nutrient-dense foods on the planet. Think of them as the beginning of life. They pack all the strength and nutrients to make something alive, to grow a whole plant out of it.
Sprouts are incredibly nutritious, and there are many reasons for this.
Sprouts are also a great source of fiber, which is essential for keeping your digestive system healthy. In addition, sprouts contain several enzymes that can help improve your metabolism and aid in digestion.
Just a few of the many nutrients they provide include vitamins A, C, and E; minerals like potassium, magnesium, and calcium; and antioxidants that can help protect against chronic diseases. What's more, sprouts are an excellent source of plant-based, high-quality protein.
There are many different types of sprouts, but they all share one key thing in common: they're packed with nutrients.
That's because, during the sprouting process, seeds convert carbohydrates into essential vitamins, minerals, and other health-promoting compounds.
In fact, research has shown that sprouts may even have more nutrient density than their fully-grown counterparts.
What are the different types of sprouts?
Are you curious about the different types of sprouts? Sprouts are a type of baby plant that is produced when a seed starts to germinate. They are often used in salads or as a garnish on other dishes.
There are many different types of sprouts; the most common ones are vegetable sprouts, bean sprouts, and seeds sprouts.
The most commonly found ones are alfalfa sprouts, clover sprouts, buckwheat sprouts, broccoli sprouts, and radish sprouts.
Bean sprouts are especially popular in Asian cuisine. If you're interested in trying sprouts, why not pick up a package at your local grocery store?
Sprouts are little powerhouses of nutrition that are easy to add to your diet. Here's a look at some of the most popular varieties.
Pulses and Bean sprouts
Alfalfa sprouts
Alfalfa sprouts are nutty and crunchy, making them a perfect addition to salads and sandwiches. See how to sprout alfalfa.
Clover sprouts
Clover sprouts are sweet with a hint of pepper.
Soybean sprouts
Soybean sprouts are nutty and crunchy, similar to alfalfa sprouts.
Moong dal sprouts
Moong dal sprouts are super nutritious, easy to digest, protein-packed, and widely used in Ayurvedic medicine for detox purposes in recipes like Kitchari. See how to sprout mung beans.
Lentil sprouts
Lentil sprouts are more than just a salad garnish; they are also super nutritious and versatile. Easily added to cold and warm salads and soups. They don't need any cooking and can be made at home in 1-3 days.
Lentil sprouts are one of my favorite sprouts. They can be used in soups, stir-fries, and even standalone dishes. Also, lentils are high in fiber and protein, making them a great addition to any diet. See how to sprout lentils.
Vegetable sprouts
Broccoli sprouts
They have a slightly bitter taste and are rich in antioxidants. They are easily found and can be added to any salad.
Radish sprouts
Radish sprouts have a zesty, peppery flavor.
Brussels sprouts
Probably the most known of the sprouts, they make great side dishes. We love making roasted Brussels sprouts as they can go with virtually any dish and are super healthy, as all the cruciferous vegetables have great cancer-fighting properties.
Wondering which sprouts should be cooked?
Some people (like us) like to eat raw sprouts, but cooking them can make them more digestible. If you choose to cook your sprouts, here are a few things to keep in mind.
Here are some helpful tips.
For cruciferous vegetables like Brussels sprouts, cook them until they're fork-tender.
You can also fry, sauté, or roast them.
Try out different cooking methods and figure out which you like best!
Cooked sprouts have a mild, nutty flavor that pairs well with other savory dishes.
Sprouts can be steamed, boiled, or sautéed.
When boiling vegetable sprouts, add them to the pot after the water has come to a boil and cook for 3-5 minutes.
Steamed sprouts should be added to a steamer basket over boiling water and cooked for 5-7 minutes.
Sautéed sprouts can be cooked in a bit of oil over medium heat for 8-10 minutes.
What dishes can be made from sprouts?
If you are wondering how you use a lot of sprouts, we have a great selection of recipes that will surely make you drool and either start making your first batch of lentil sprouts or grab a batch during your next visit to the grocery store.
Check out these quick and simple healthy sprout salad recipes to help you lose weight and do wonders for your health.
These recipes will help you learn tasty sprout dishes that you will never ask yourself how to make a sprout salad again!
We have gathered some great fresh sprouts recipes ideas, which we have tried and loved!
This sprouted lentil salad bowl is easy to make and perfect for a quick weekday lunch. Packed with a rainbow of colorful veggies and a spicy peanut dressing, just like a mixed sprouts sabzi!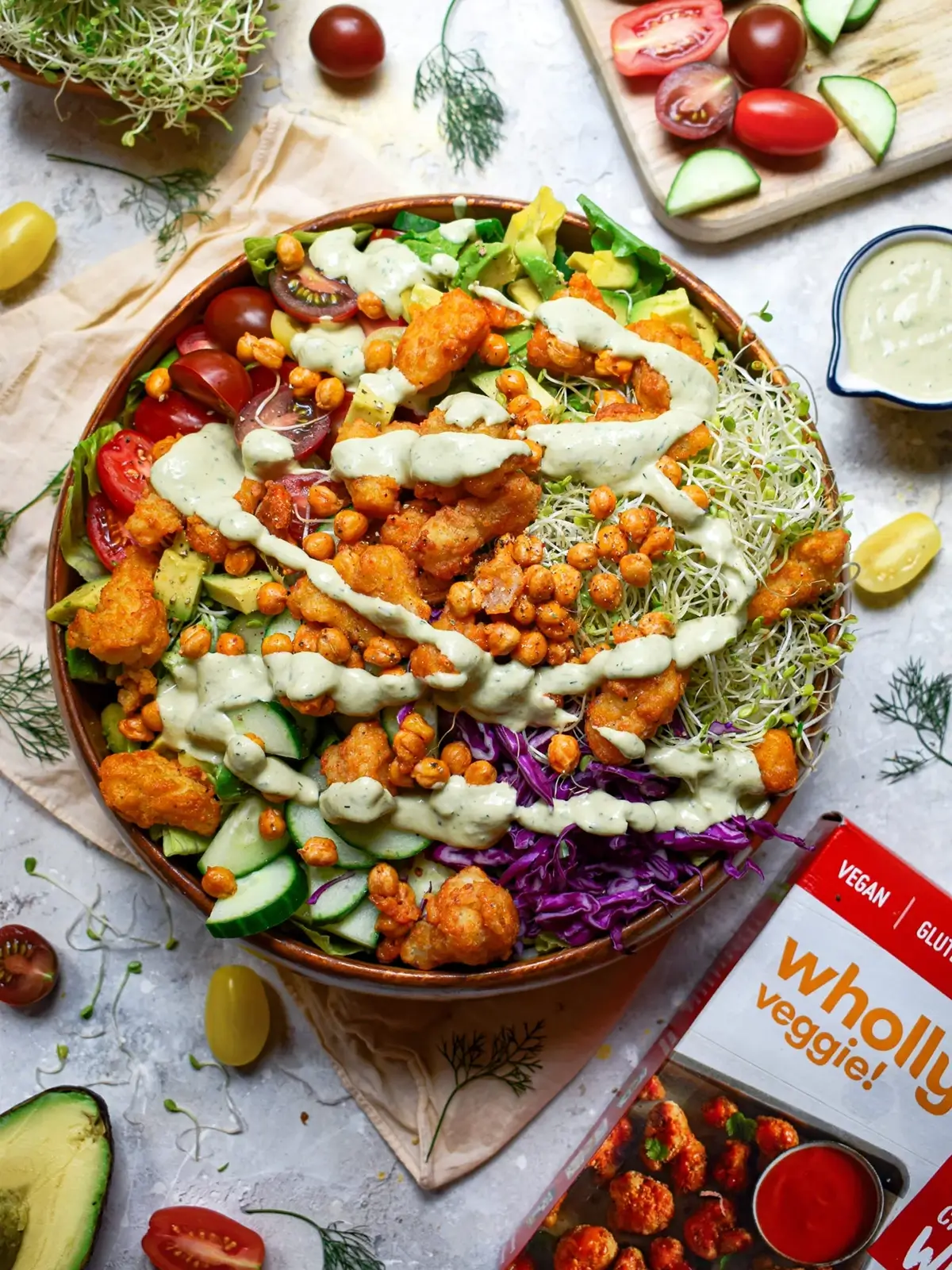 Urab Sayur (AKA Warm Balinese Coconut Salad) is a delightfully light and fragrant salad that must include cooked sprouts! They're lightly blanched to make sure they keep their crunch.
Perfect for a light lunch! Beansprouts are a key ingredient in Indonesian Gado Gado! Rich with a peanut sauce and filled with fresh and fragrant veggies. It's bound to be a hit!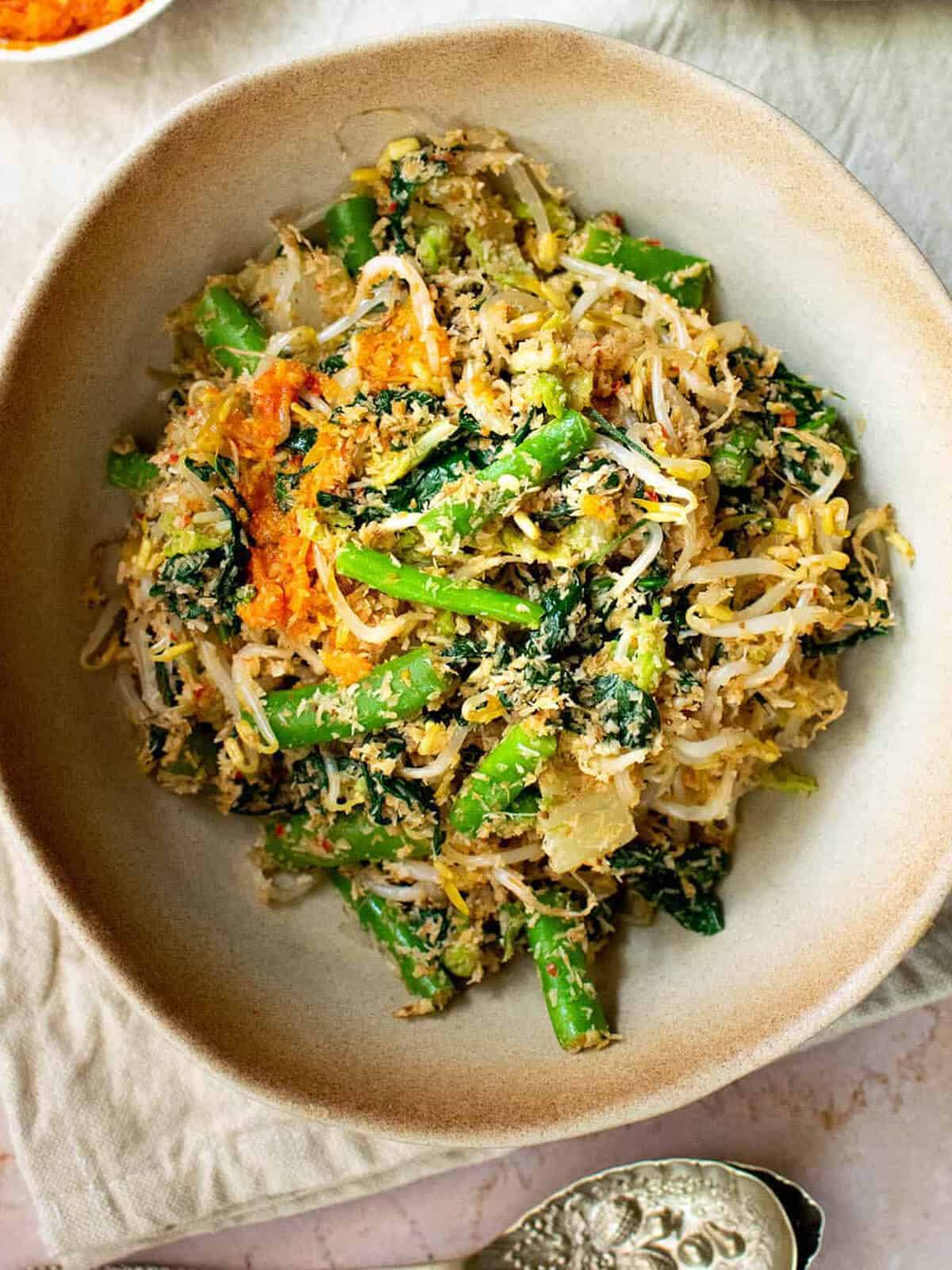 I'm not sure what sprouts are, but I can't get enough of them. I love their slightly earthy and nutty flavor, whether they're added to a salad or served as a side dish. And in this Sweet Potato Beet Burger with Sprouts, they add the perfect pop of crunch and texture. Plus, this burger is packed with good-for-you ingredients like beets and sweet potatoes, making it a healthy and delicious option for lunch or dinner. I personally love adding mung bean sprouts with a dash of soy sauce to this burger!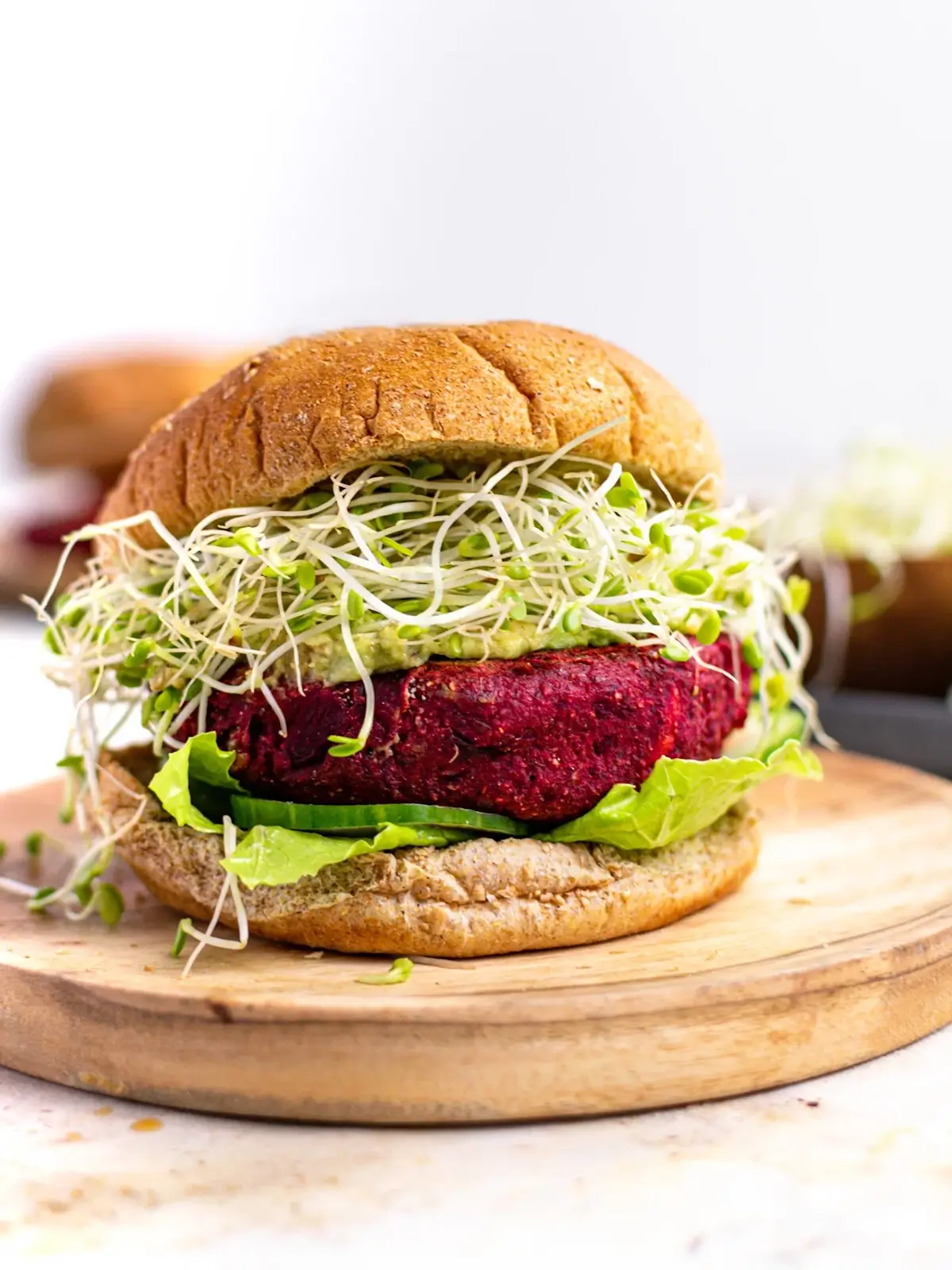 A plant-based and Instant Pot spin on pho, an incredibly delicious Vietnamese noodle soup. With the magic of the Instant Pot, you get the umami and depth of flavor of traditional pho in a fraction of the time.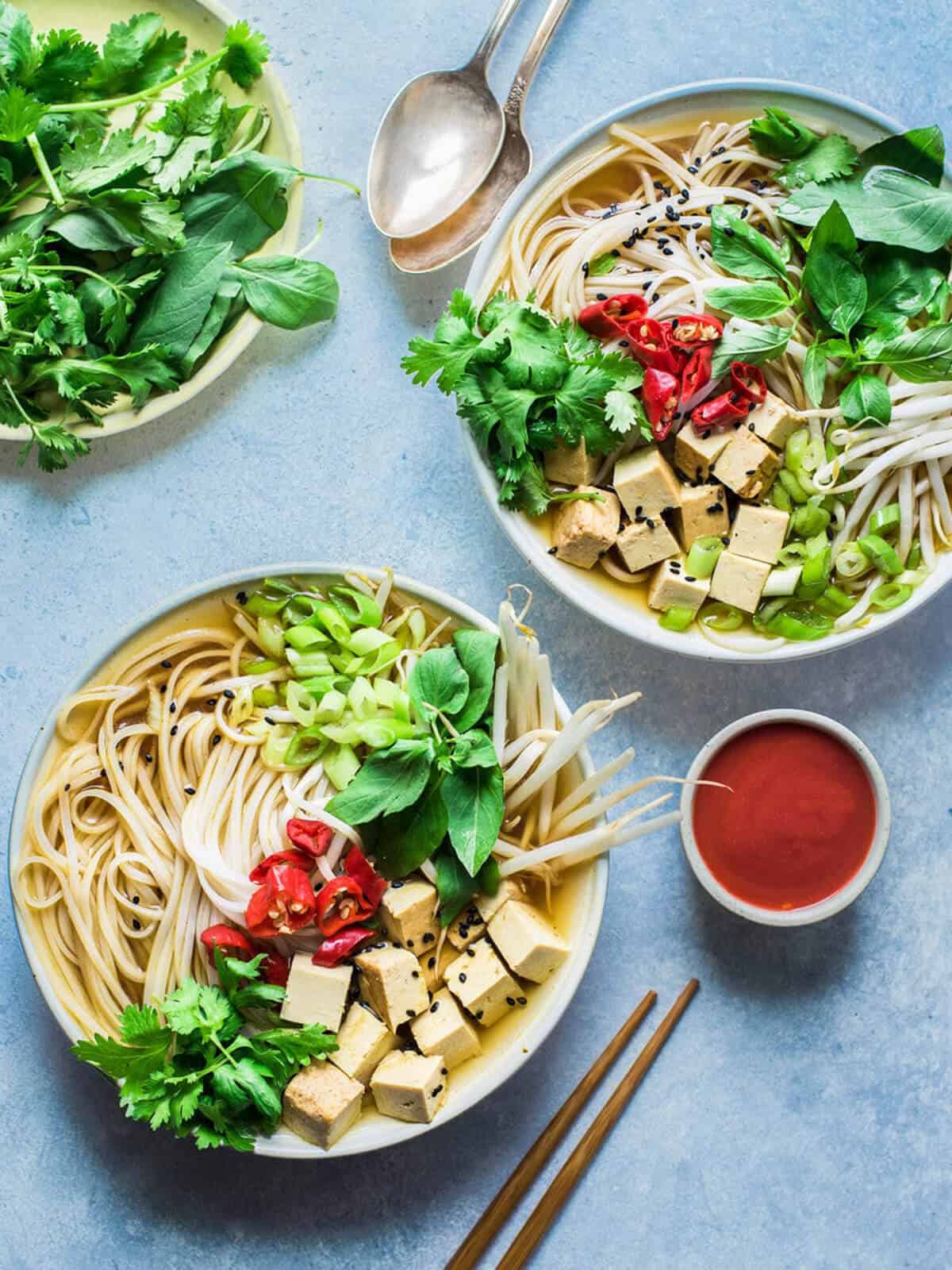 I'm always looking for new and easy ways to make lunchtime more interesting, so when I came across this chickpea salad sandwich recipe, I knew I had to try it. The best part? It only takes a few minutes to put together. Plus, chickpeas and microgreens make it a healthy and satisfying meal.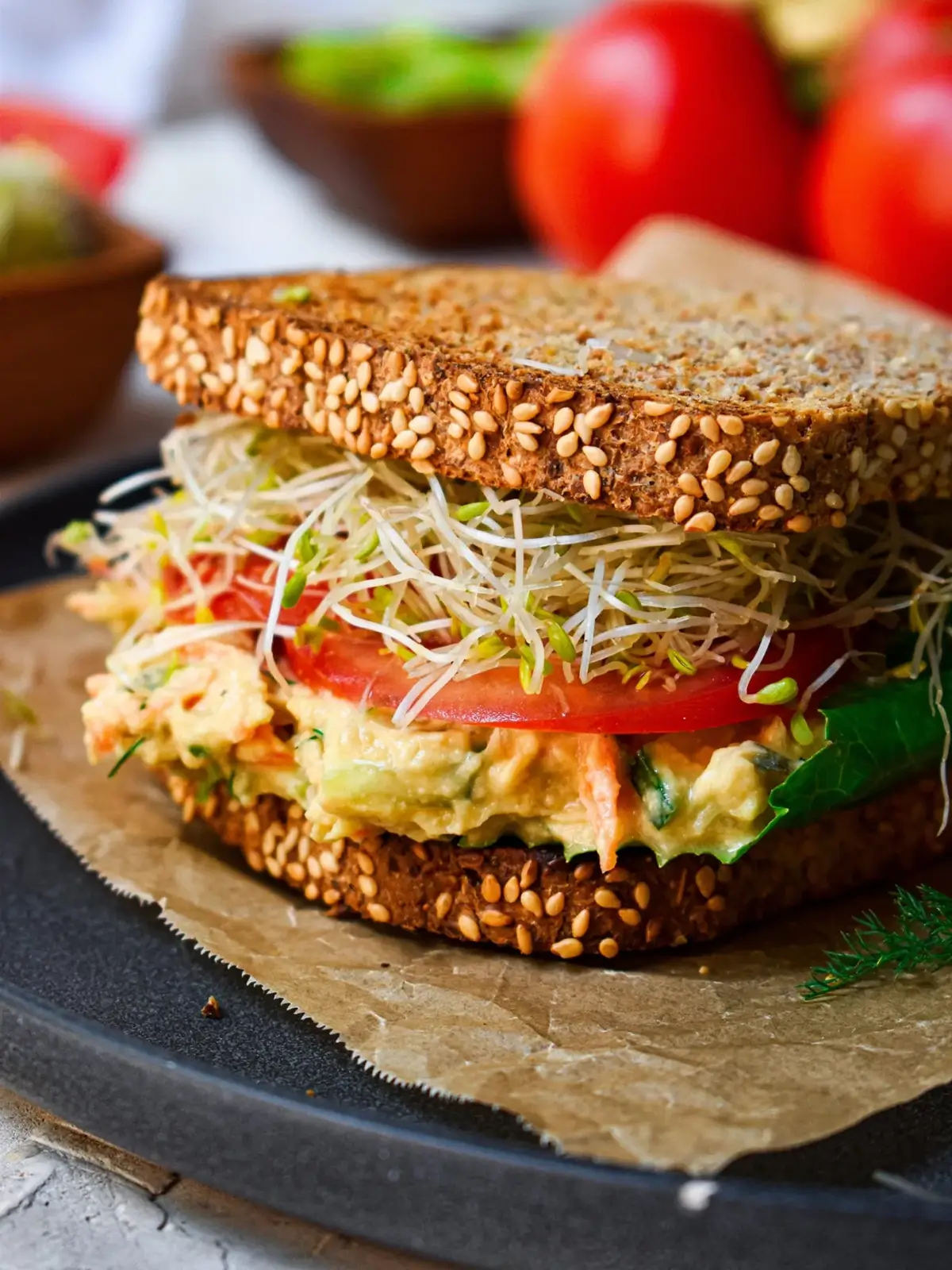 This Vegan Pad Thai has the perfect stir-fry combination of sweet, tangy & spicy flavors that'll send your taste buds into overdrive. It's so easy to make, and it'll be on your table in 30 minutes. Soybeans sprouts and soy sauce shine on this recipe!
We love making this stir fry with sesame oil.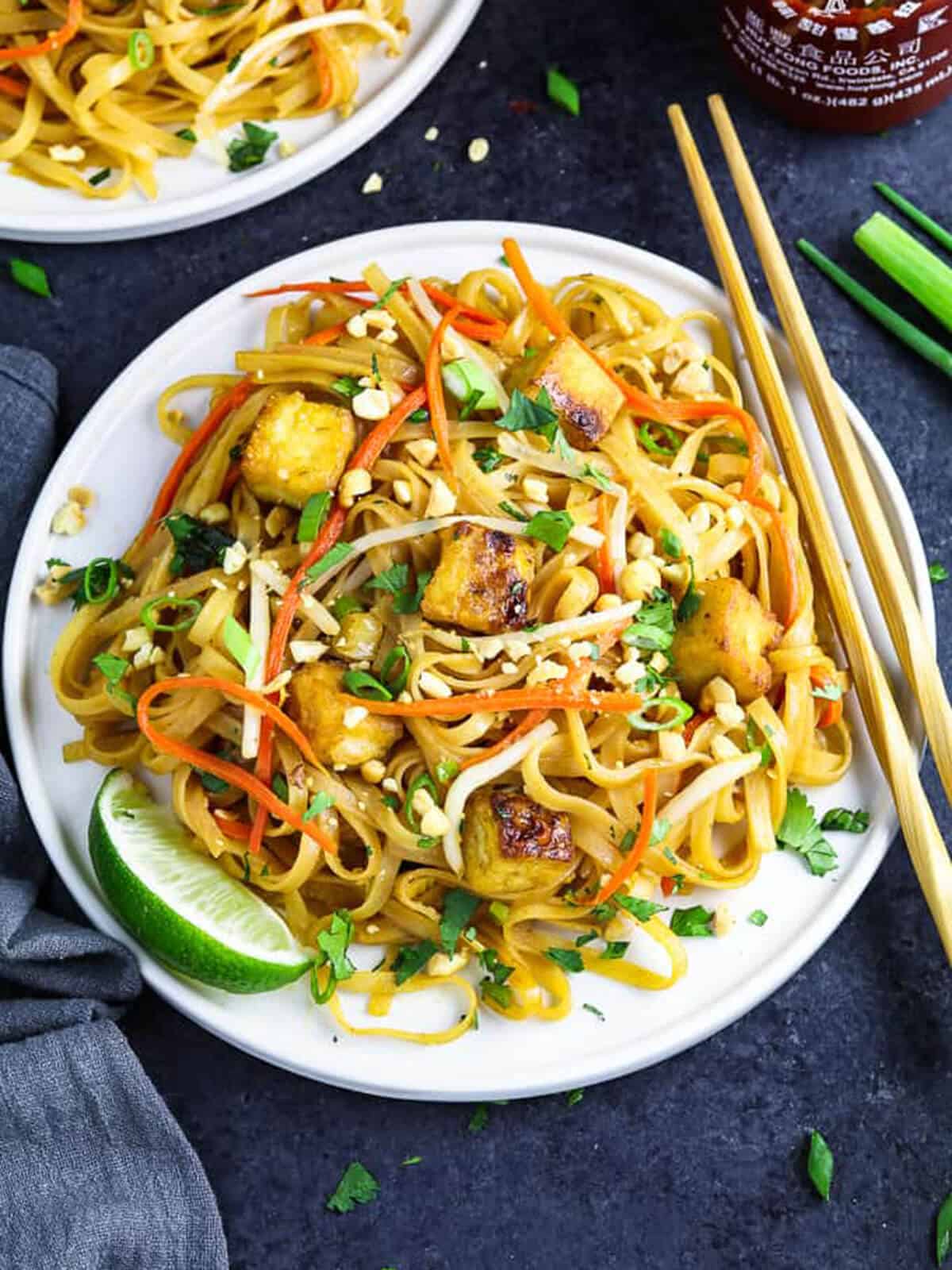 Discover the magic of Indian cuisine with our mouthwatering Brussels sprouts curry recipe! Unleash vibrant flavors and rich aromas as you cook up this healthy, vegan dish – perfect for impressing guests and satisfying taste buds alike. Don't miss out – click now to spice up your meals!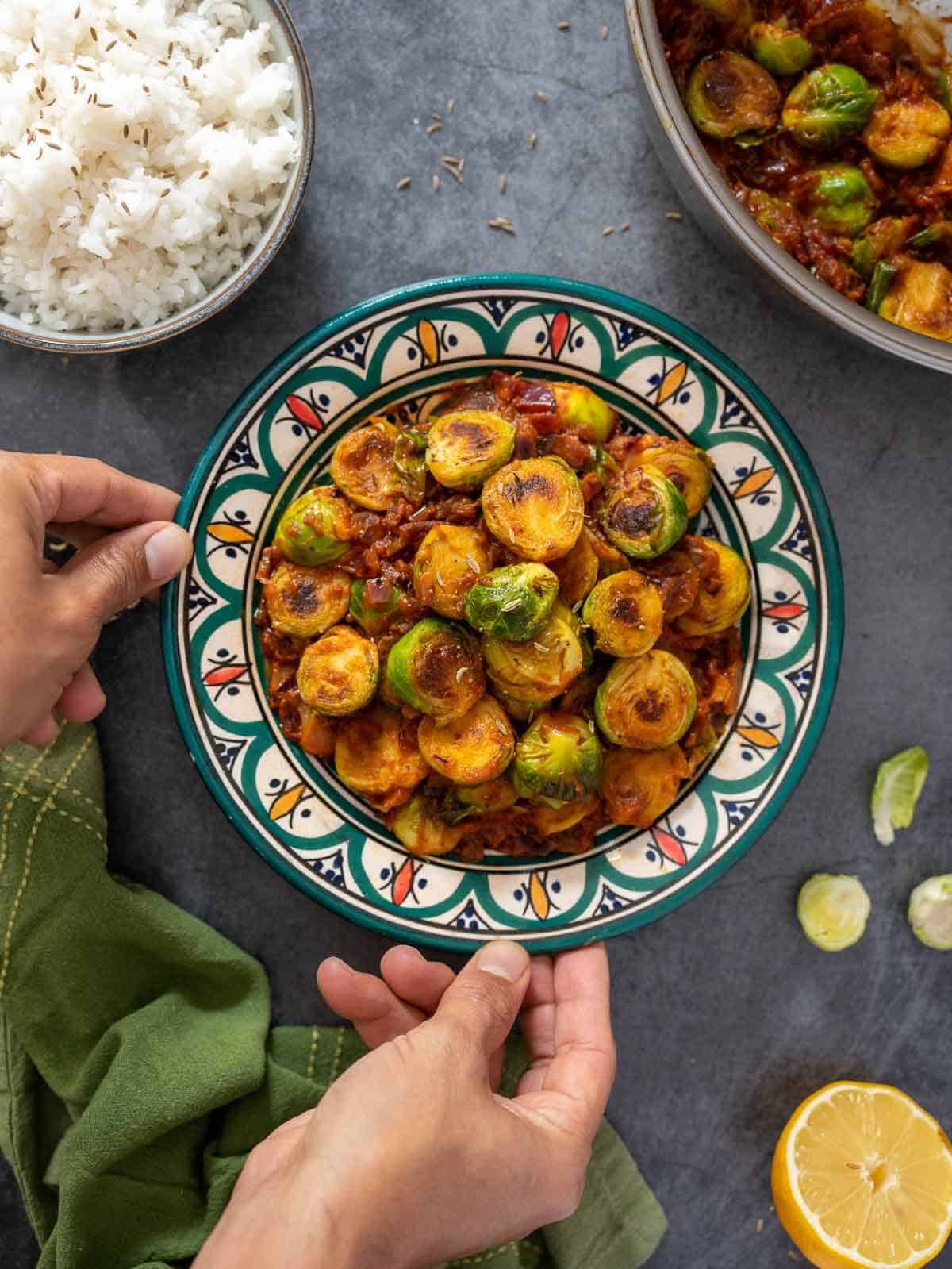 This vegan mee Siam is jam-packed with flavors and will leave you wanting more! Made with rice vermicelli and bean sprouts, even meat-eaters will be impressed by this dish.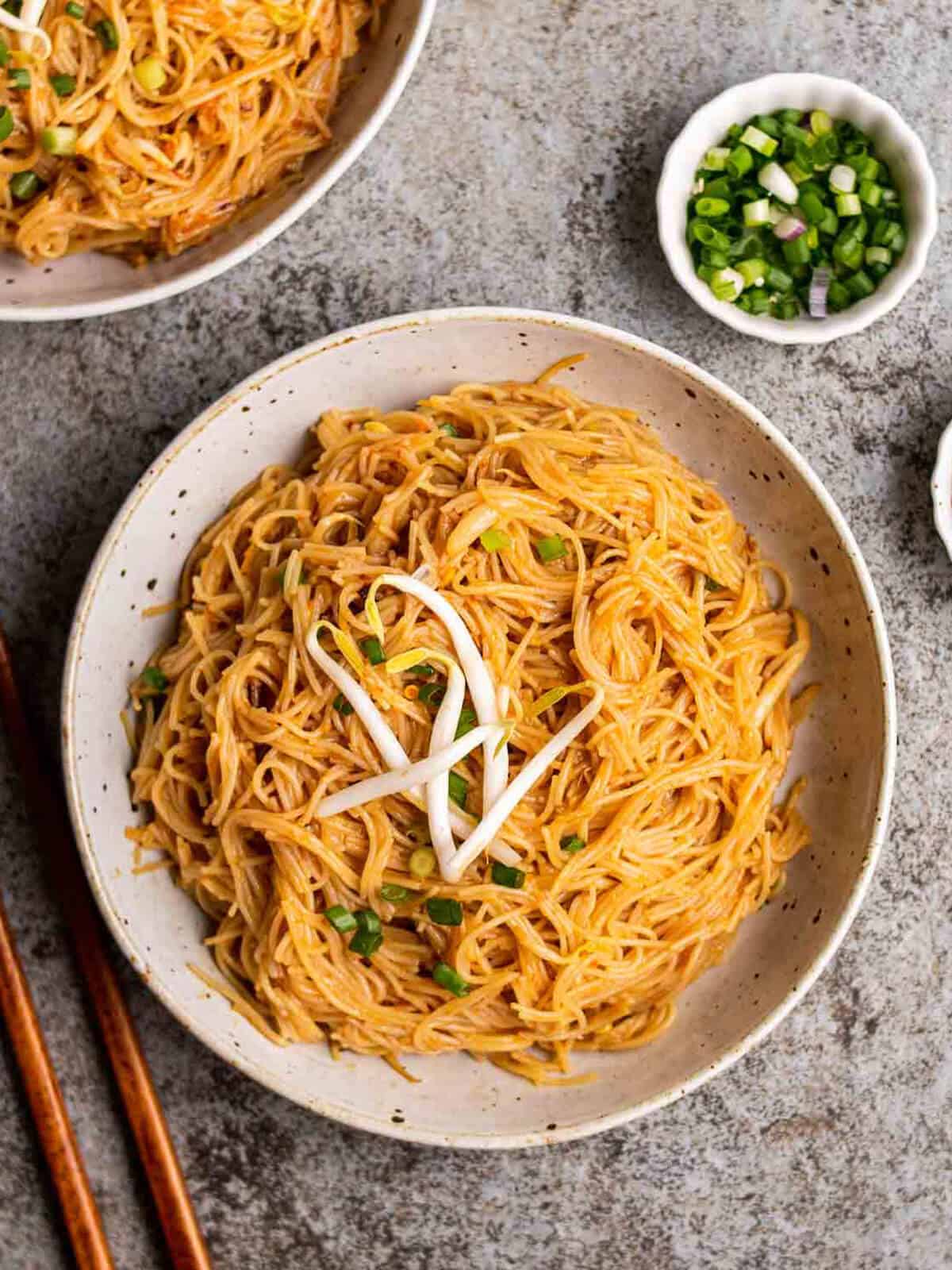 When it comes to vegetables, these sprouts are often overlooked. However, they are extremely healthy and flavorful when roasted correctly. In this blog post, I will show you how to roast Brussels sprouts to be crispy on the outside and tender on the inside. So if you are looking for a new and healthy side dish to add to your dinner rotation, then be sure to give this recipe a try!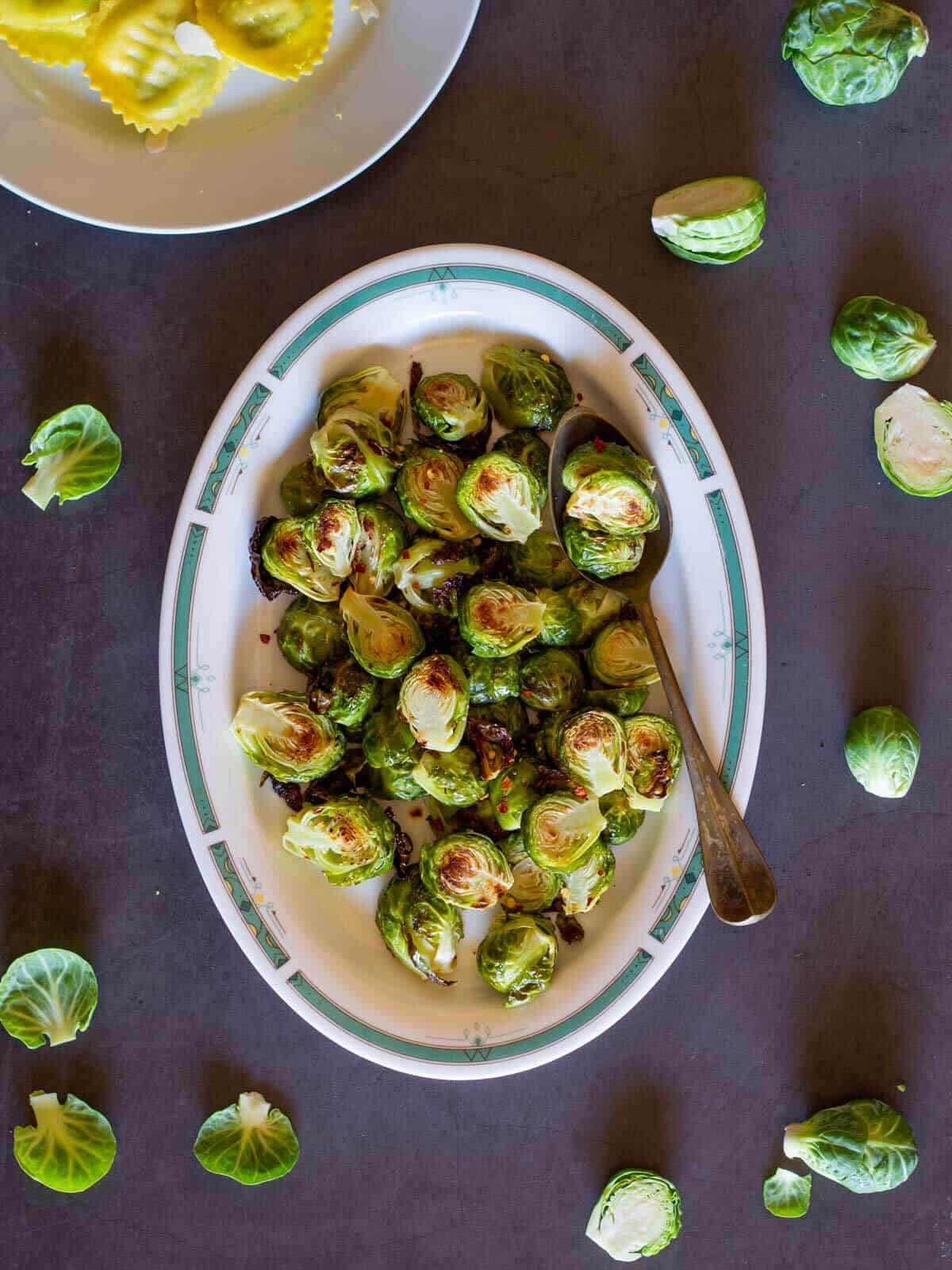 Popiah is a Malaysian fresh spring roll that is a delicacy filled with tofu, bean sprouts, cooked veggies, and peanuts. Great as a light breakfast or appetizer.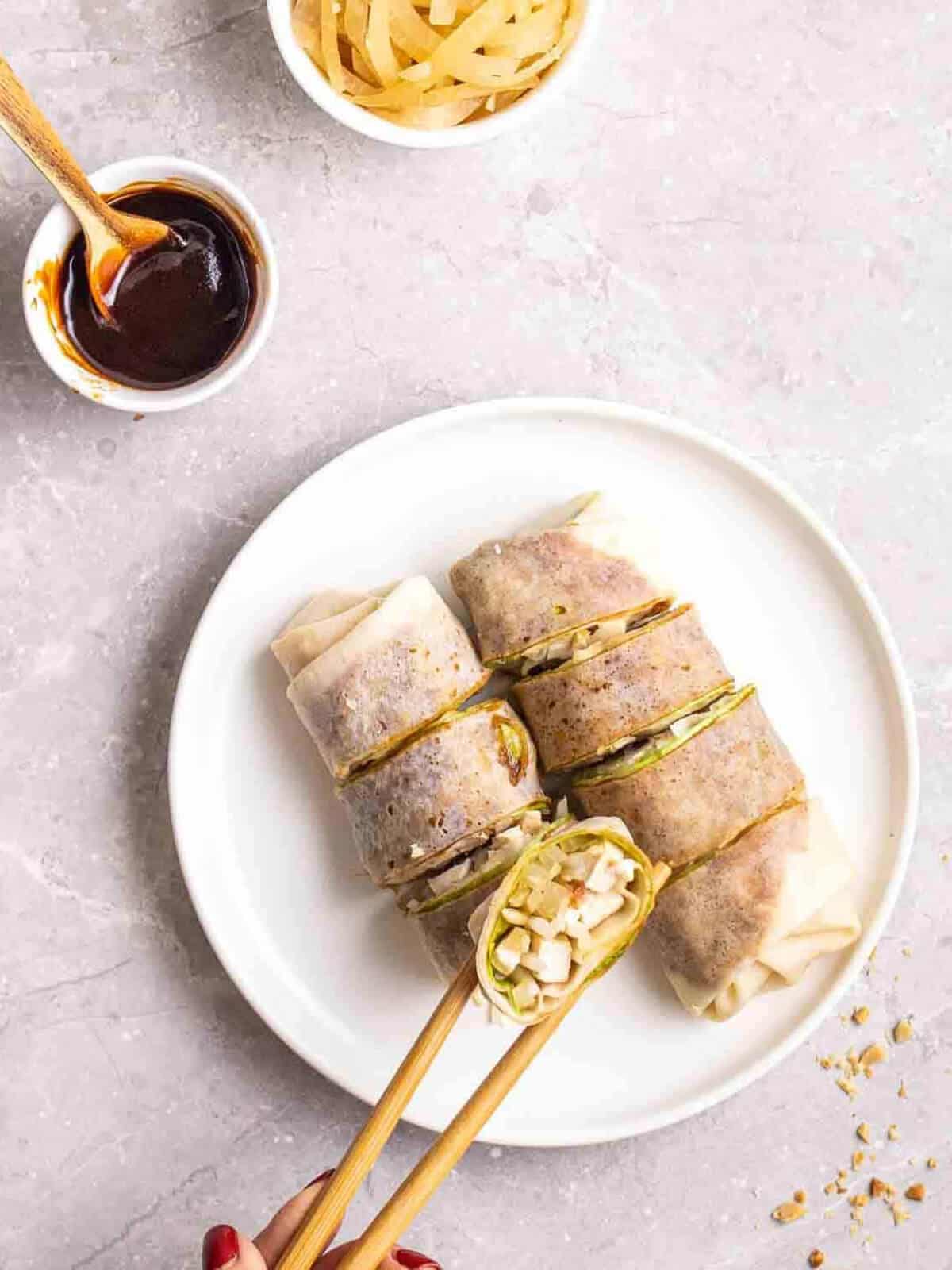 I love making these buffalo cauliflower tofu tacos with moong sprouts and broccoli sprouts but I have also tried them with mixed sprouts, and they are awesome. They are the ultimate healthy and delicious combo! They're loaded with nutritious superfoods and are air-fryer friendly. I also like having the leftover as a healthy snack!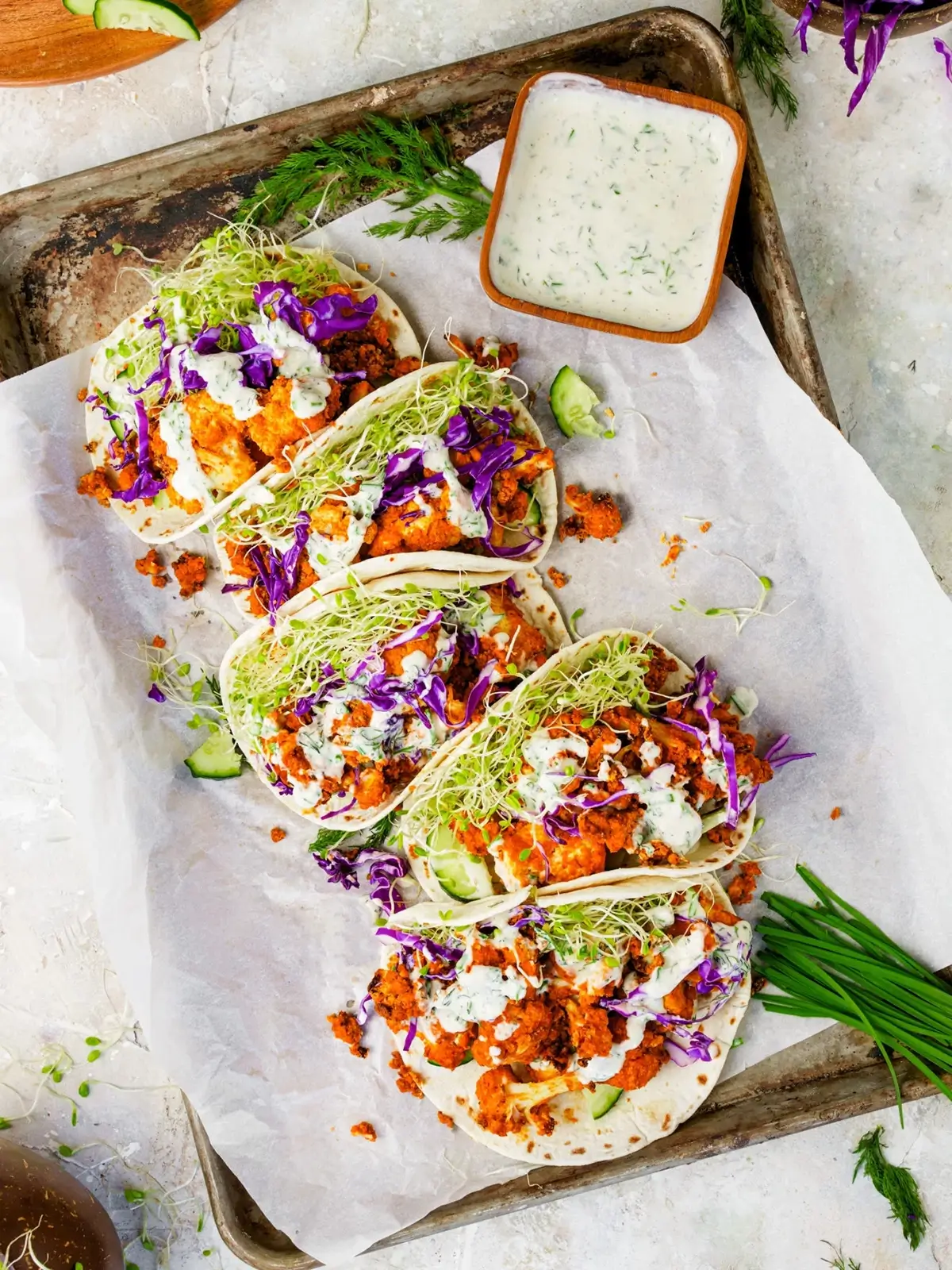 Transform your dinner table with these Easy Roasted Balsamic Lemon Marinated Brussels Sprouts – a flavorful and nutritious side dish that will win over even the pickiest eaters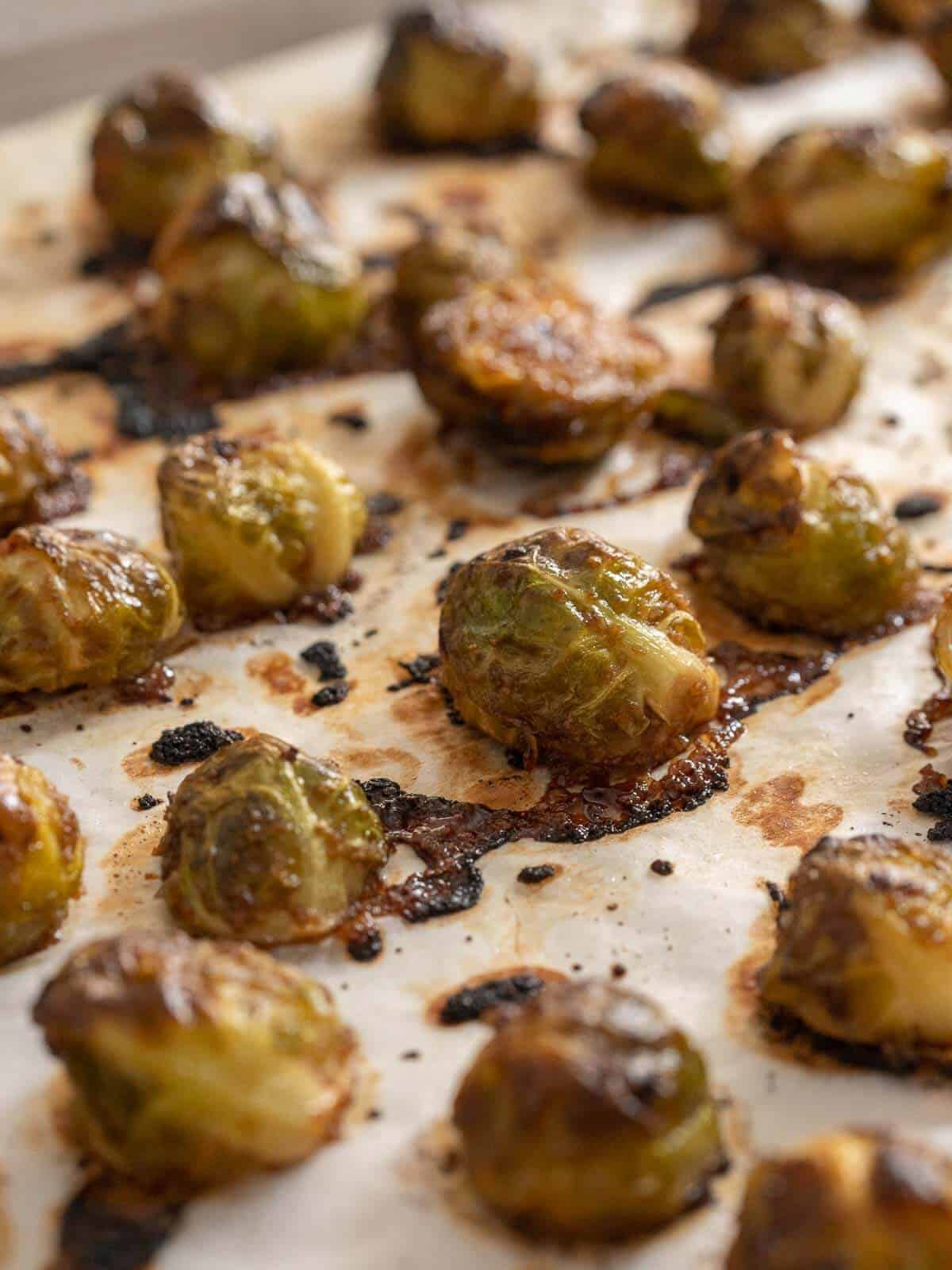 This couscous sprouted lentils warm salad is the perfect dish for a winter night. It's hearty and filling but also light and healthy. And best of all, it's easy to make. So if you're looking for a delicious and nutritious meal that won't take hours to prepare, this is the one for you. You can make it with couscous as the recipe is written, but you can easily replace it with brown rice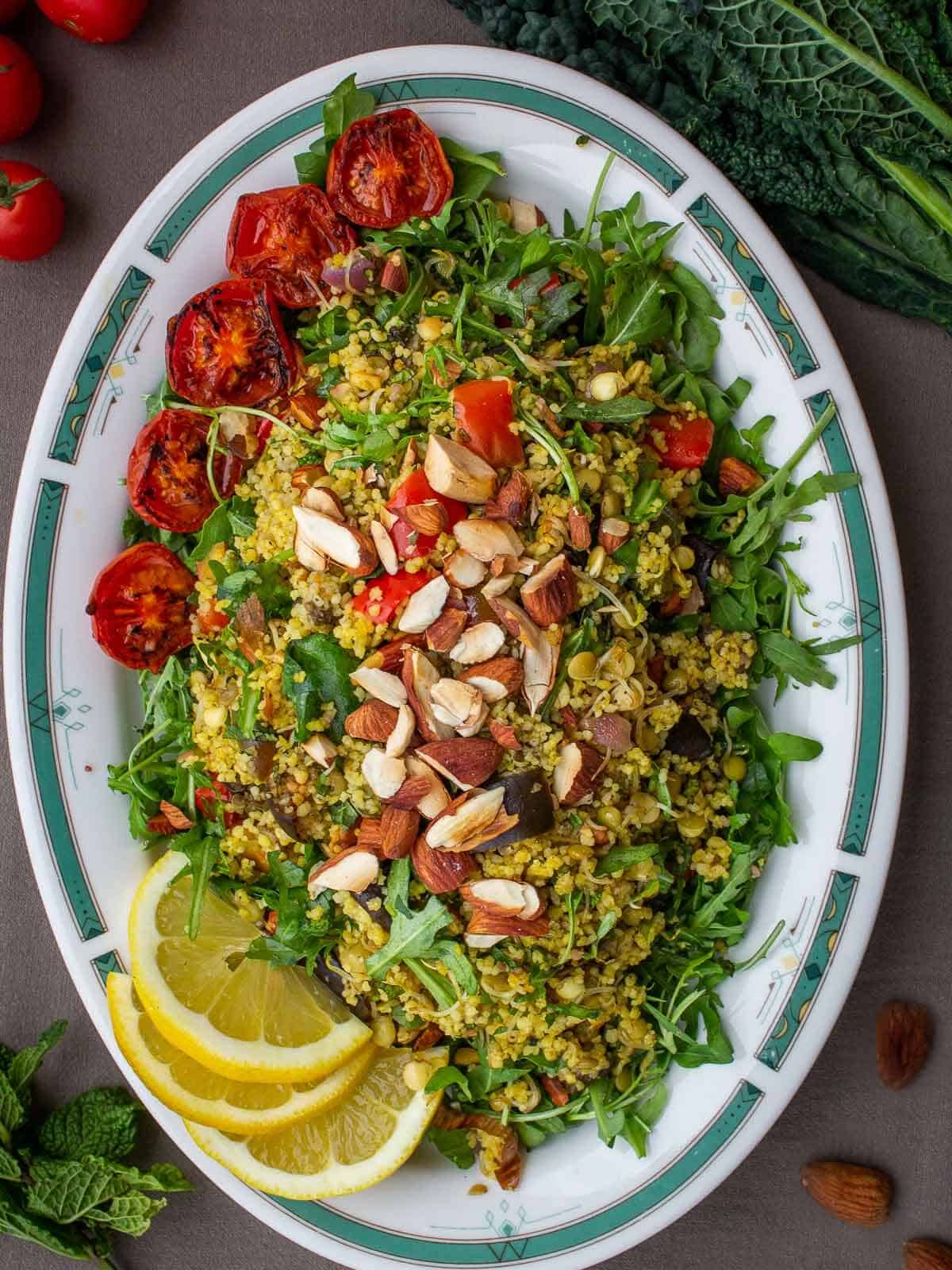 Looking for a delicious and healthy soup recipe? You'll love this spicy sprouted lentil soup! It's perfect for a cool night's meal. The lentils are packed with fiber and protein, and the spices add a flavorful kick. Plus, this soup is easy to prepare. So give it a try today!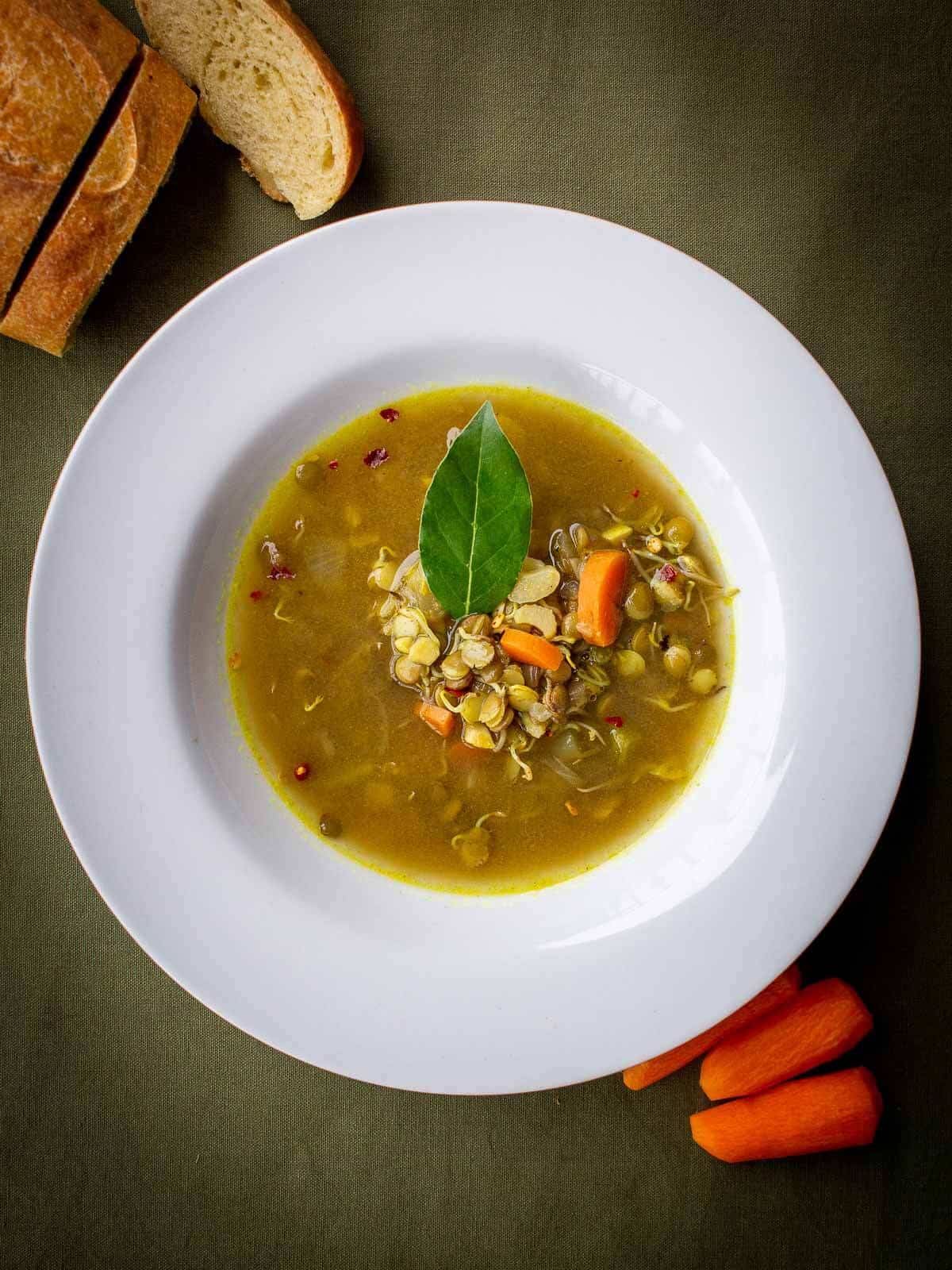 Savor the vibrant flavors of the Mediterranean with our mouthwatering Honey Roasted Vegetables featuring Brussels sprouts. Fresh, colorful, and deliciously caramelized, this nutritious dish will captivate your taste buds and leave you craving more.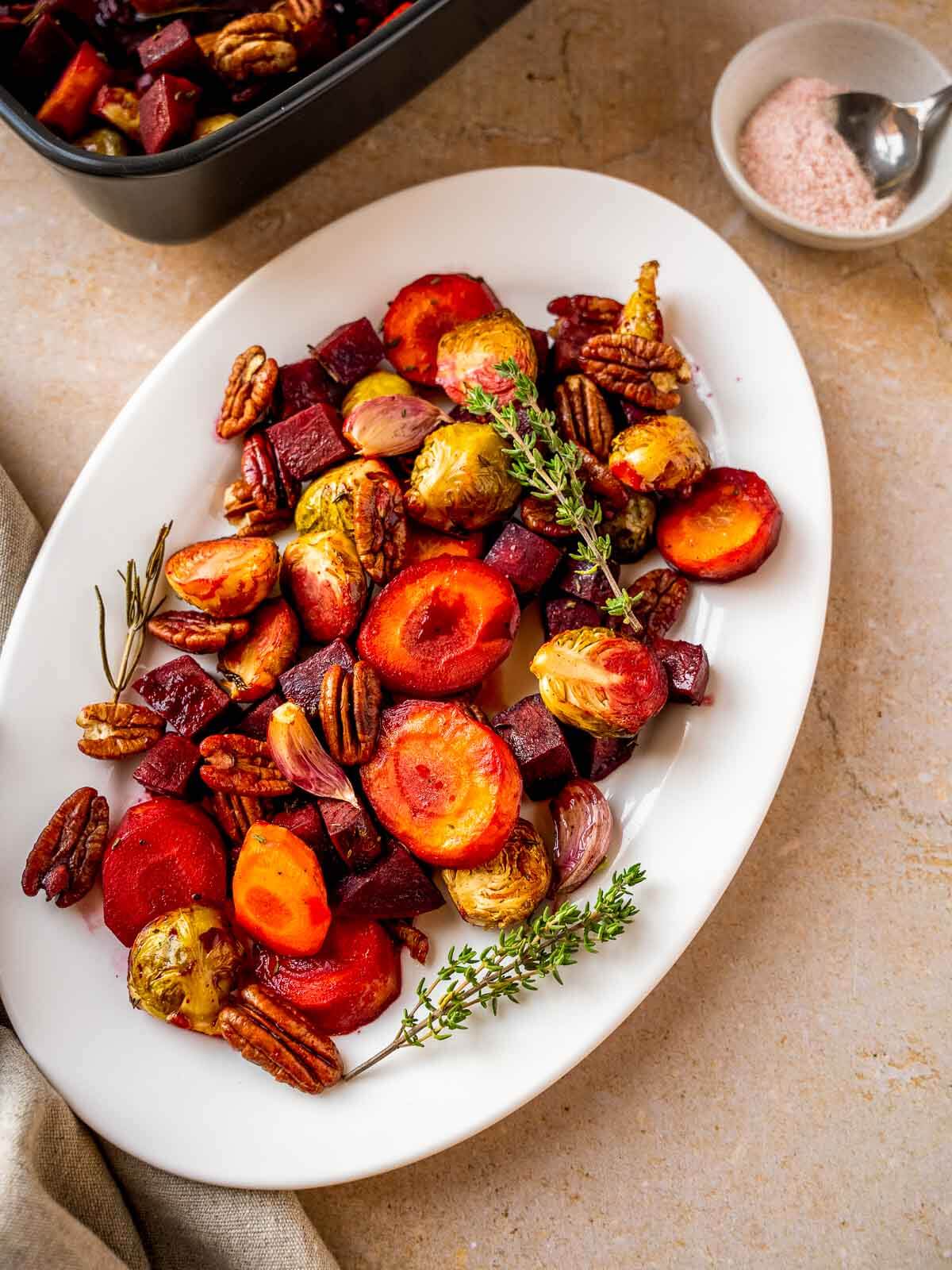 Don't forget to have a look at our collection of the Best Vegan Spring Recipes to try this season1
So, what are you waiting for? Pick your favorite seasonal recipes and let's get cooking! With a little bit of effort, you can easily add delicious and nutritious sprouts to any dish.
Not only will they enhance the flavor profile, but they'll also give your meal an antioxidant boost. Give them a try today and see for yourself how tasty and satisfying they can be.
📋 Recipe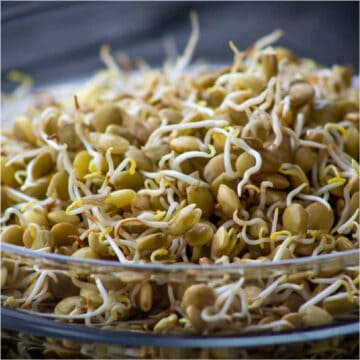 15 Vegan Recipes with Sprouts
Vibrant Healthy Vegan Recipes using sprouts
Ingredients
Alfalfa sprouts

Clover sprouts

Soybean sprouts

Moong dal sprouts

Lentil sprouts

Broccoli sprouts

Radish sprouts

Brussels sprouts
Directions
Select your favorite recipe.

Organize all the required ingredients.

Prep your sprouts recipe and enjoy!
🌡️ Food safety
Cook to a minimum temperature of 165 °F (74 °C)
Do not use the same utensils on cooked food that previously touched raw meat
Wash hands after touching raw meat
Don't leave food sitting out at room temperature for extended periods
Never leave cooking food unattended
Use oils with high smoking points to avoid harmful compounds
Always have good ventilation when using a gas stove
See more guidelines at USDA.gov.
The information shown is an estimate provided by an online nutrition calculator. It should not be considered a substitute for a professional nutritionist's advice. See our full Nutritional Disclosure here.
Please note that some of the links here are affiliate links, and I will earn a commission if you purchase through those links. I recommend all of the products listed because they are companies I have found helpful and trustworthy.