After making fresh juice, it is ideal to consume it immediately; sometimes, we just make more than we can drink, want to drink juice later in the day, or save some time the next day. This is the only guide you will need for storing juice, so it lasts longer.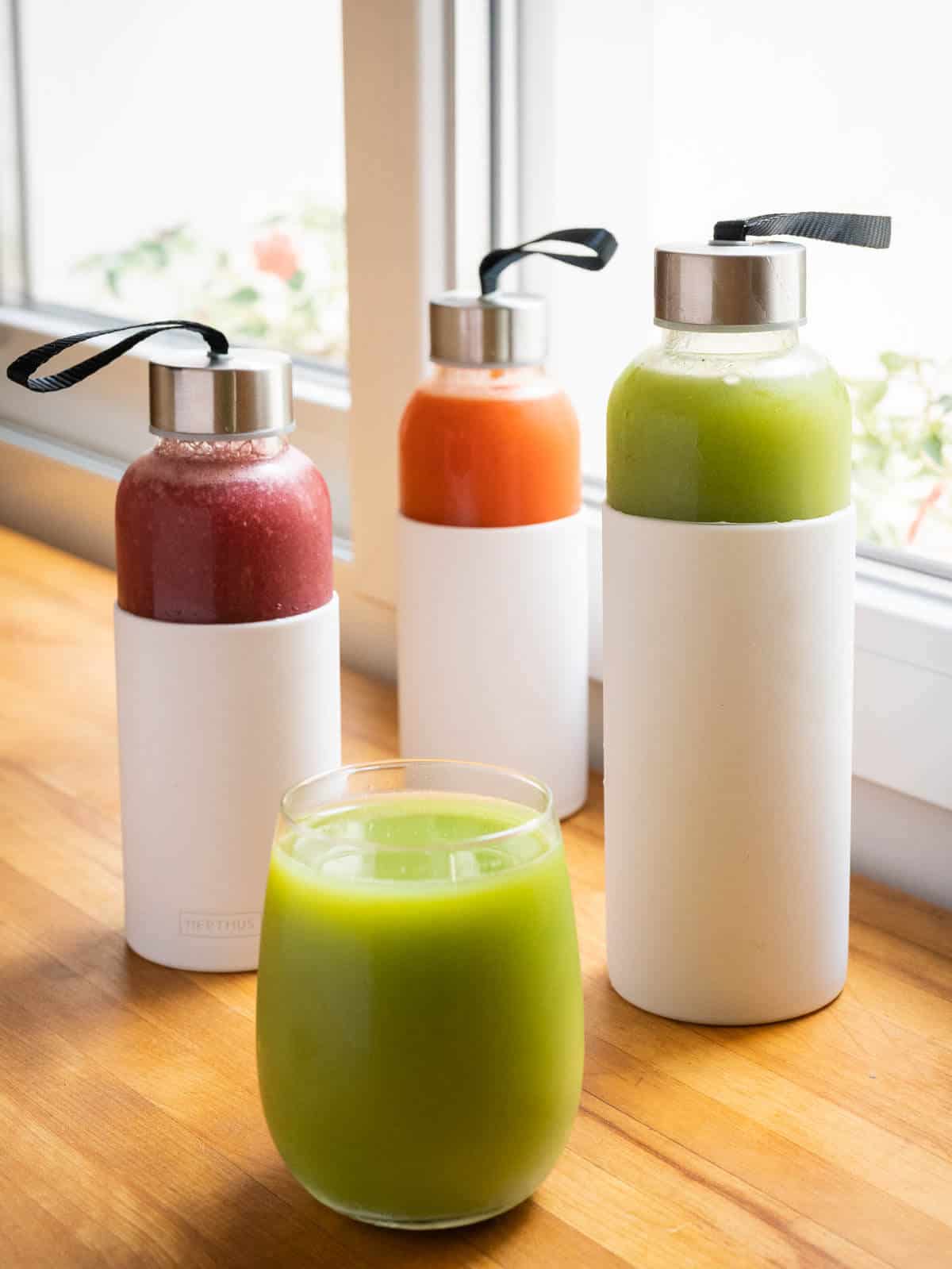 You are making juice ahead can be very convenient and save time, especially when you want to plan your juicing week with a detoxifying strategy in mind.
Batch juicing can make regular juice consumption a breeze, thus attaining your goal more quickly. But what happens when we make our freshly juiced juices need to be stored?
It can happen for various reasons, such as early morning commitments, tight travel schedules, etc. Whatever the reason is, you need to master your storing homemade juices skills!
Read on: Juicing for Health and What to do with Juice Pulp
Jump to:
🤔 Why is it essential to preserve juice correctly?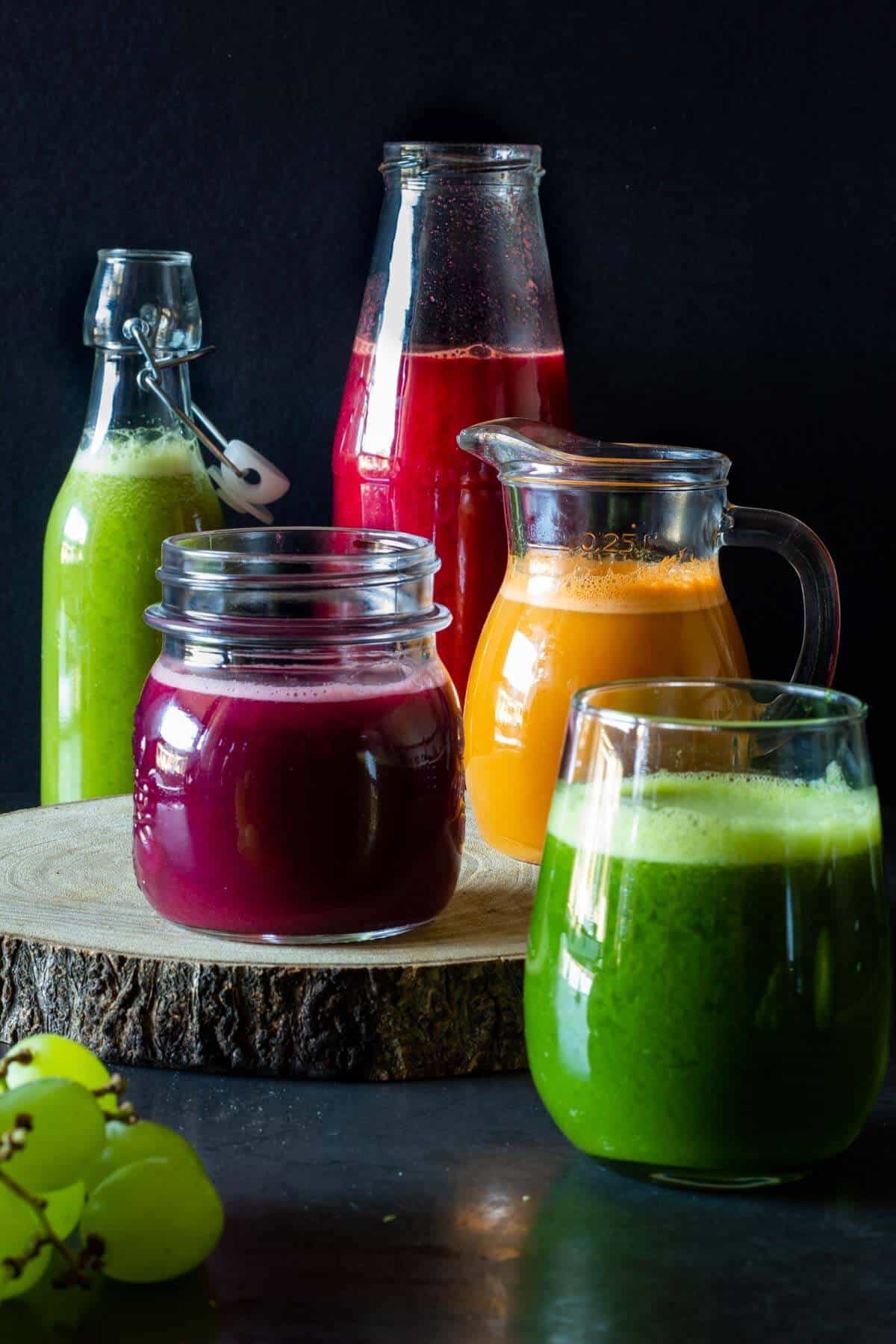 It is important to store your juices to reduce nutrient degradation resulting from oxidation. Therefore, it is essential to store them correctly immediately after juicing juice, so you keep most of their health benefits.
🫙 Store juices in airtight glass containers
Make sure you use a BPA-Free plastic container, and it also helps if you fill the container as much as possible because it will help reduce oxygen exposure inside the container.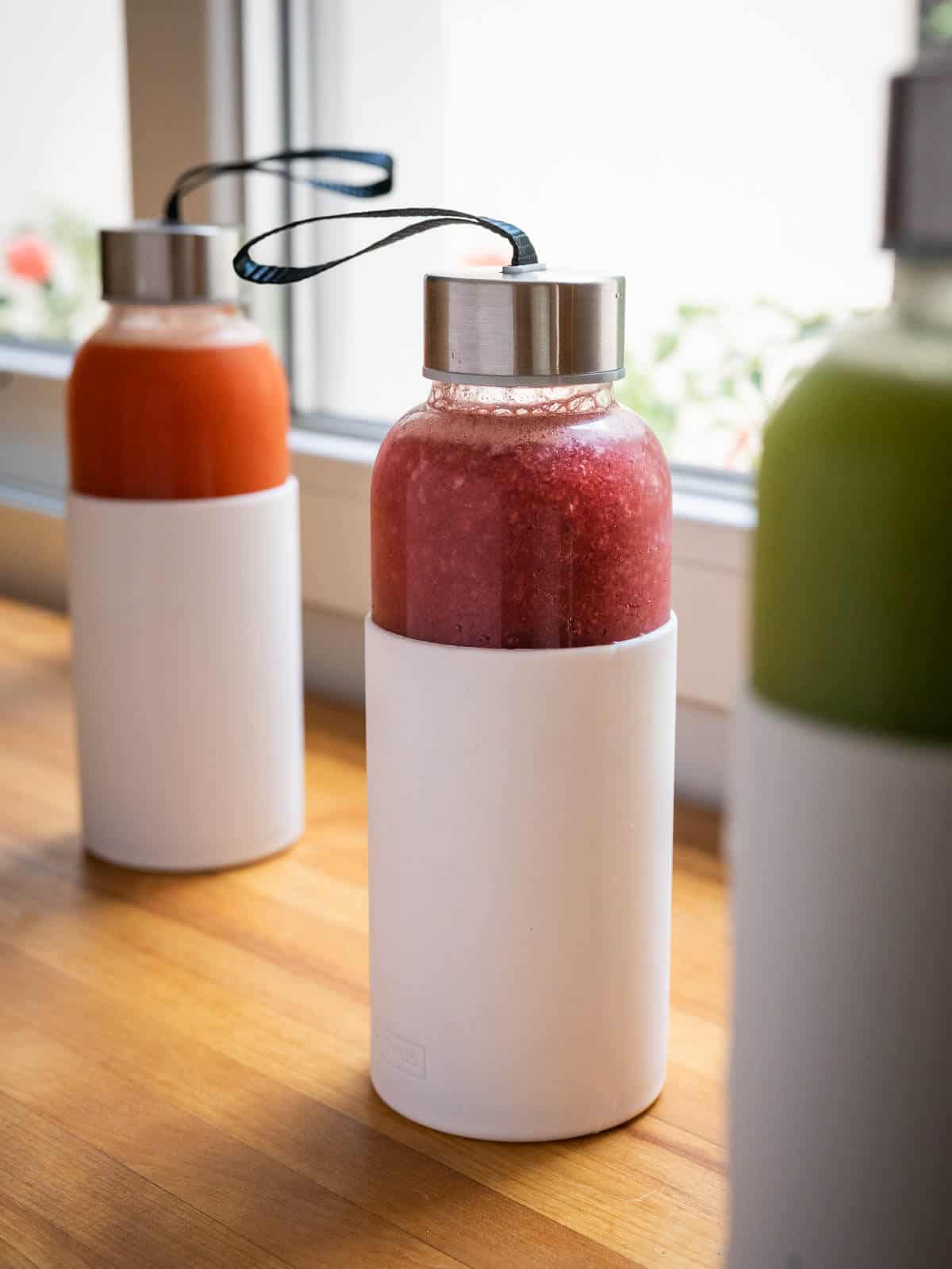 🍋 Add citrus
You can even add a wedge of any citrus fruit into the stored juice as it may help reduce nutrient loss because it boosts the Vitamin C content and other antioxidants in your juice. This popular technique is used to preserve guacamole and apples as it reduces browning and oxidation.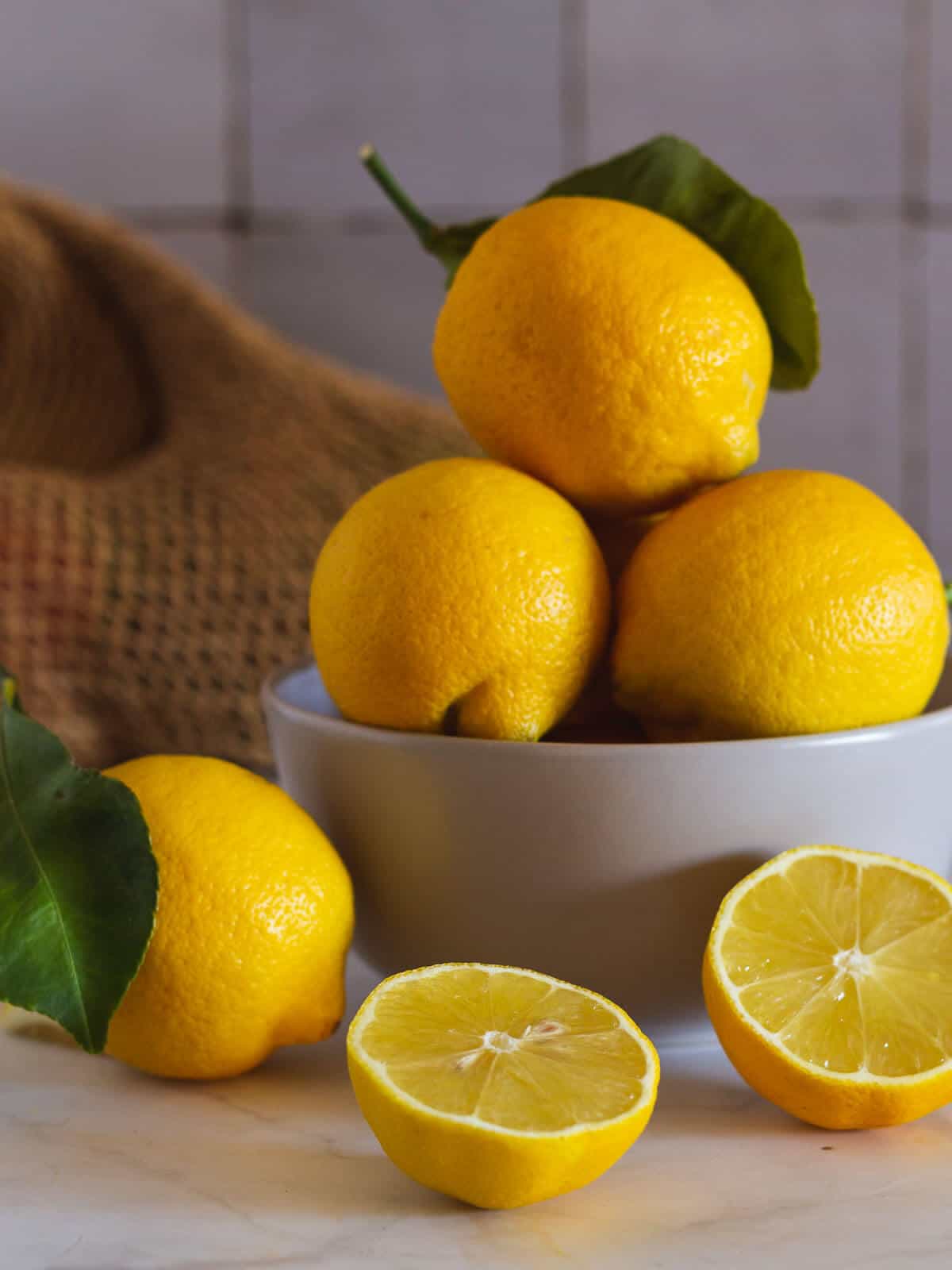 Learn how to juice without a juicer; although not ideal, it is a great way to start into your juicing journey and see if that is for you. Citrus is great for juicer-less juicing.
🎋 Include some celery in your juice
Not only is celery a great vegetable with great benefits, but it is low in sugar and calories and preserves wonderfully stored in the refrigerator.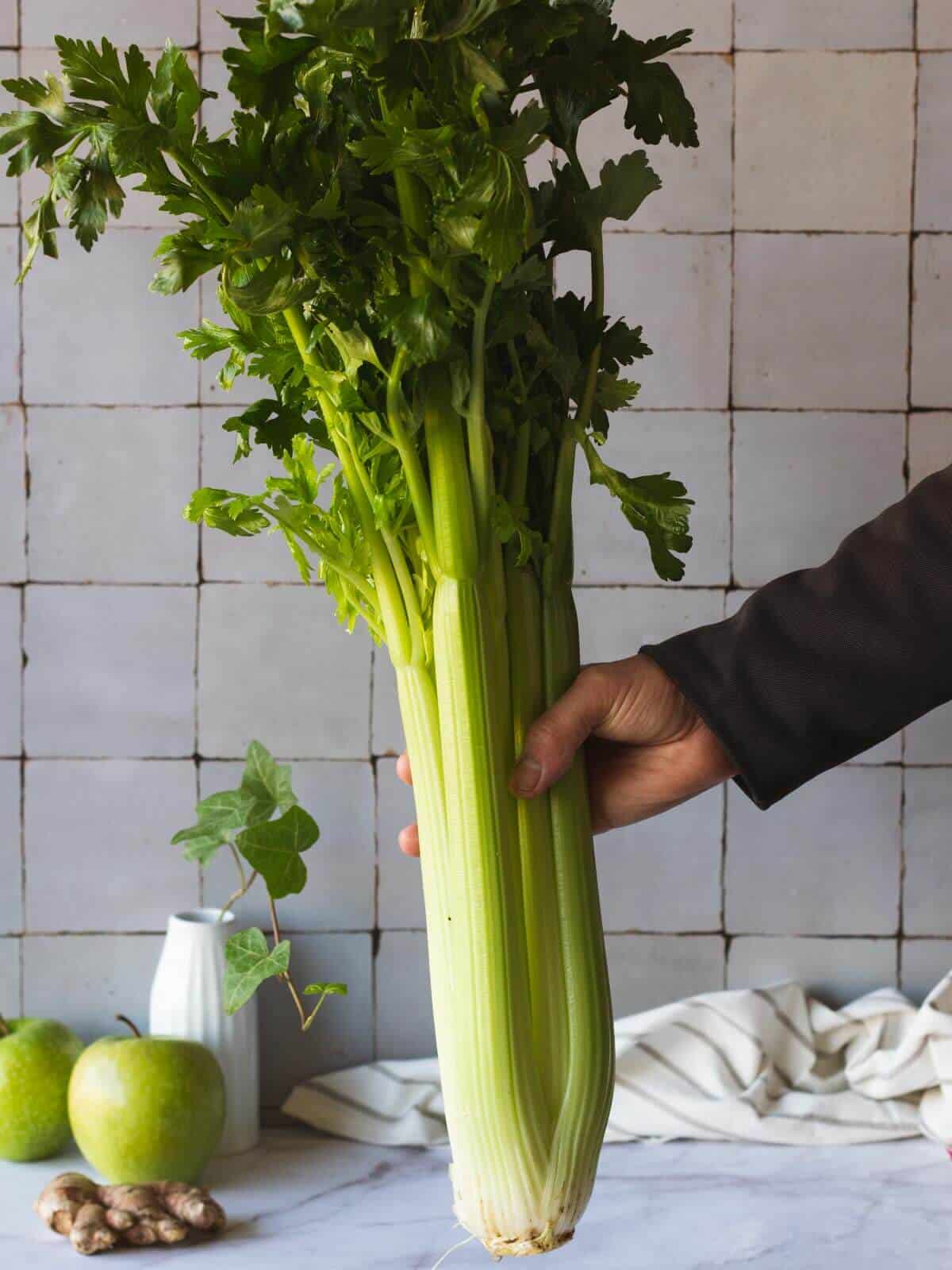 ⏰ How long does cold pressed juice last
Your juice can be stored in an airtight container in the fridge for 1 -2 days and up to 5 days at most (source). If you need to keep juices longer than that, we suggest you freeze them.
We like these juice storage containers because they are BPA-free and Eco-Friendly—these refillable Water Bottles for Juices and Smoothies.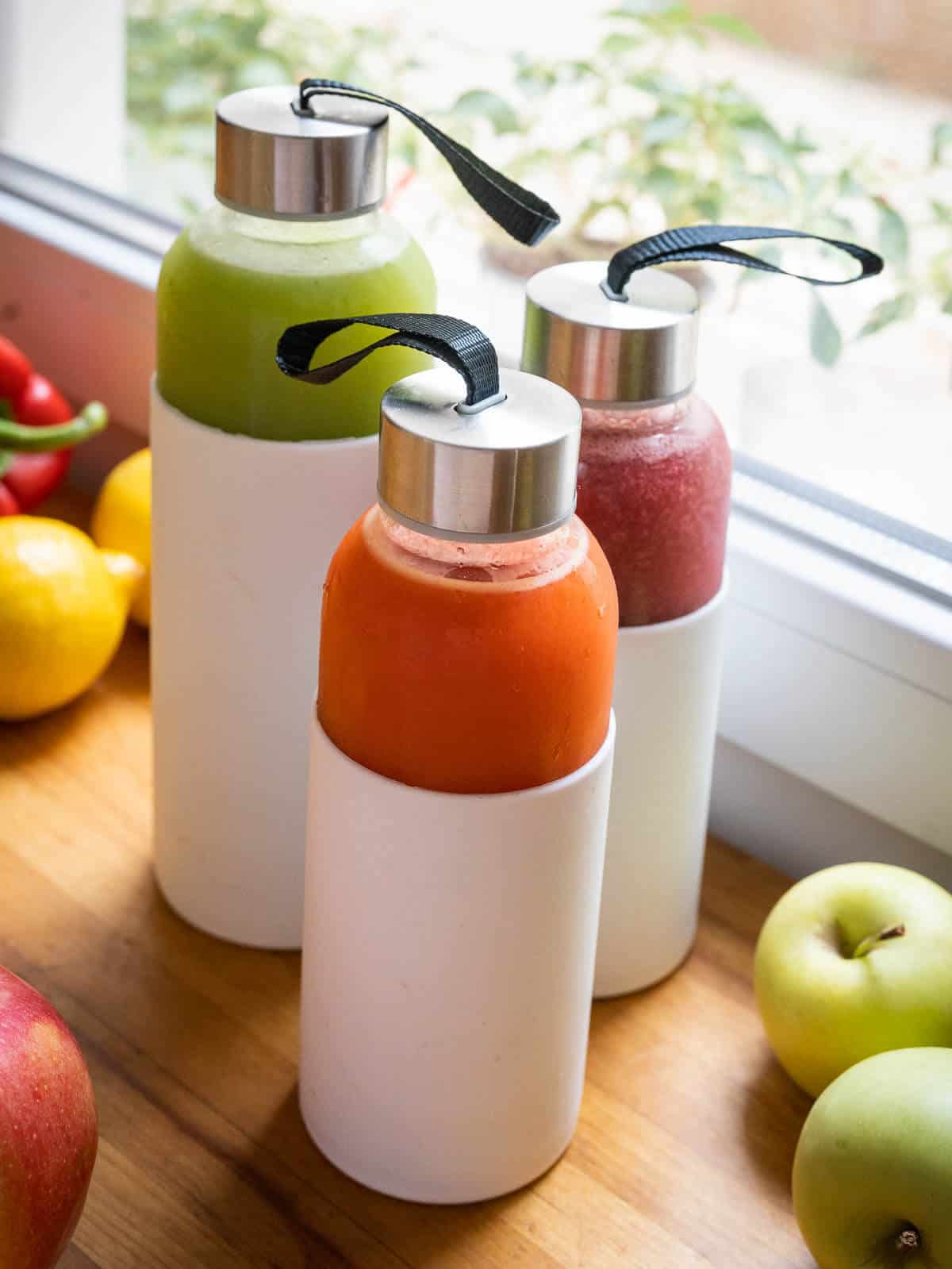 ❄️ Freezing juice
Can you freeze juice? Although it is not advisable to freeze juice due to nutrition loss if you absolutely need to avoid it going to waste, we advise you to make popsicles with frozen orange juice or let frozen juice in a sealed container thaw in the fridge and then drink immediately.
Take into consideration that freezing juices will make them lose some of their flavor though.
Remember that liquids expand when you freeze them, so if you make popsicles, or freeze them in a container, leave some room to avoid them exploding in the fridge.
The same principles apply when freezing orange juice, green juice, and the famous anti-inflammatory celery juice.
Sometimes we like adding ice cubes to dense juices like our pear juice for constipation.
💡 Top tip
Use a slow juicer (also known as a cold-press juicer) to maximize the nutrition of your juices. This slow extraction method ensures that it does not disrupt the cellular structure of the fruits and veggies, minimizing oxidation and heat and preserving the precious enzymes and nutrients as close as possible to their natural form.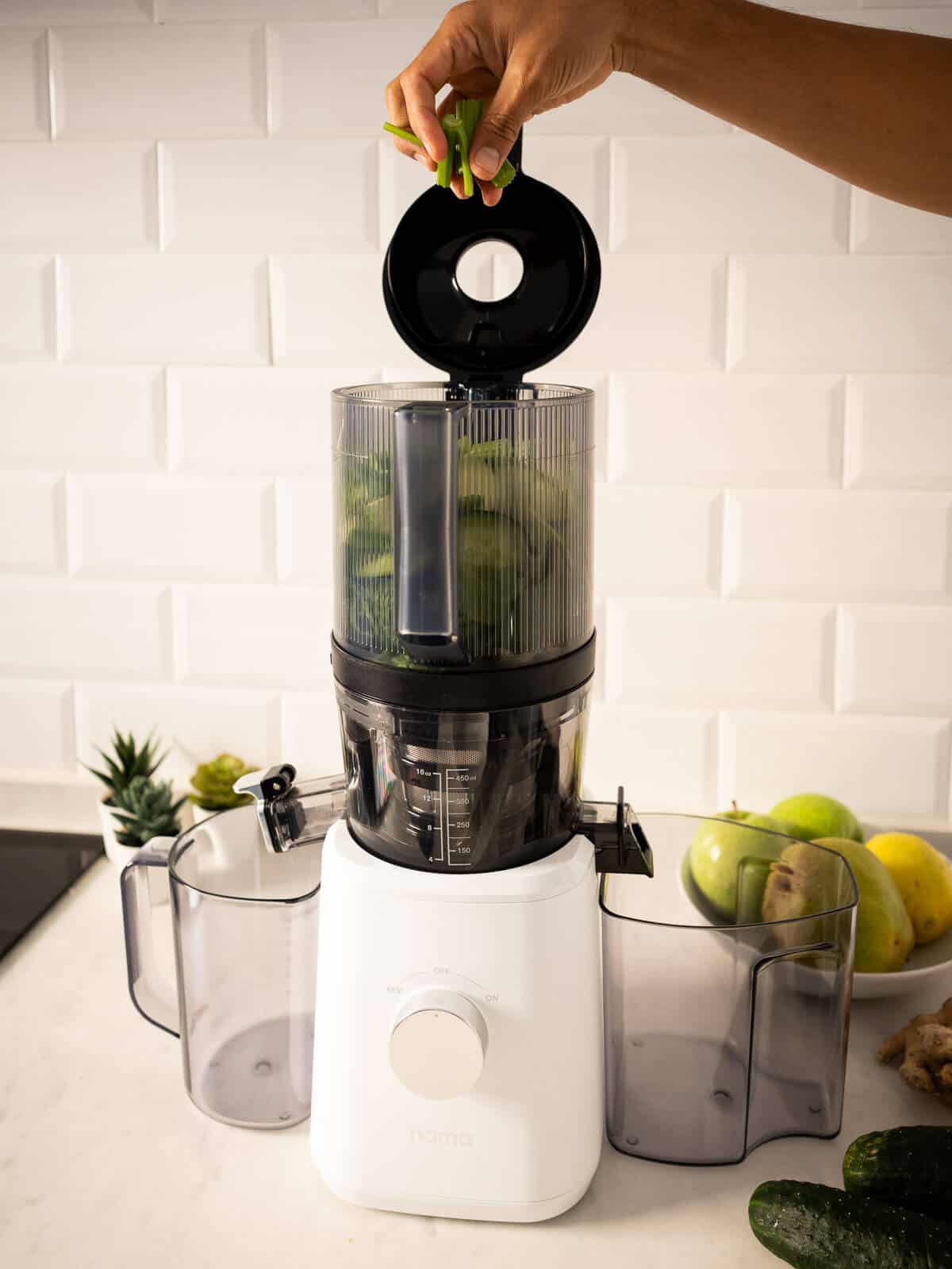 Hint: after choosing the perfect fresh juice storage, remember to label it before putting it in the fridge. It can be hard to find out which one is what if you have many juices stored.
❓ FAQ
how long does lemon juice last in fridge
It can last up to three days in the fridge, four days at most. After that, its flavor starts to get rancid. You can also freeze it using an ice cube tray and keep it for up to 3 months.
What happens to old juice?
Juicing is a great way to get all of the nutrients from fruits and vegetables, but it doesn't last as long when exposed to air. After just three days in your refrigerator, juiced fruits:
-Begin losing their nutritional value with up 80% reduction within this time frame!
-The juice will darken.
-You might notice that some flavors change quite drastically. At the same time, other parts stay pretty much intact
-Bacteria begin growing inside, which can upset stomachs, so watch out if you have sensitive intestines.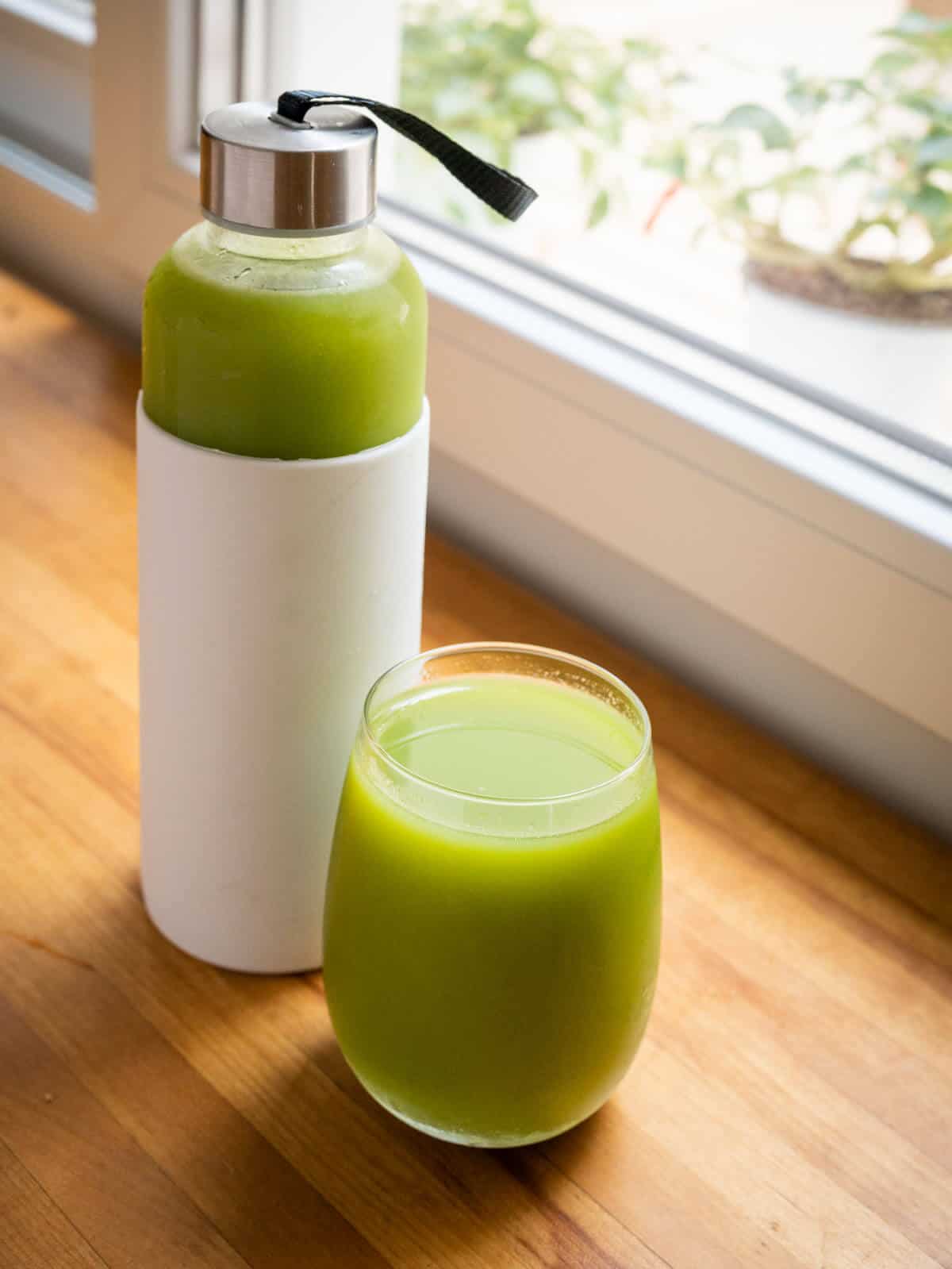 ✅ Bottom line
Juices are susceptible to oxidation; when vegetables and fruits are juiced, the cell walls of the produce are broken, causing nutrients to be exposed to air, light, and heat. The longer your juices sit around, the more their nutrients are oxidized and damaged.
Therefore, it is best to drink your juice immediately after preparing it and consume them within two days.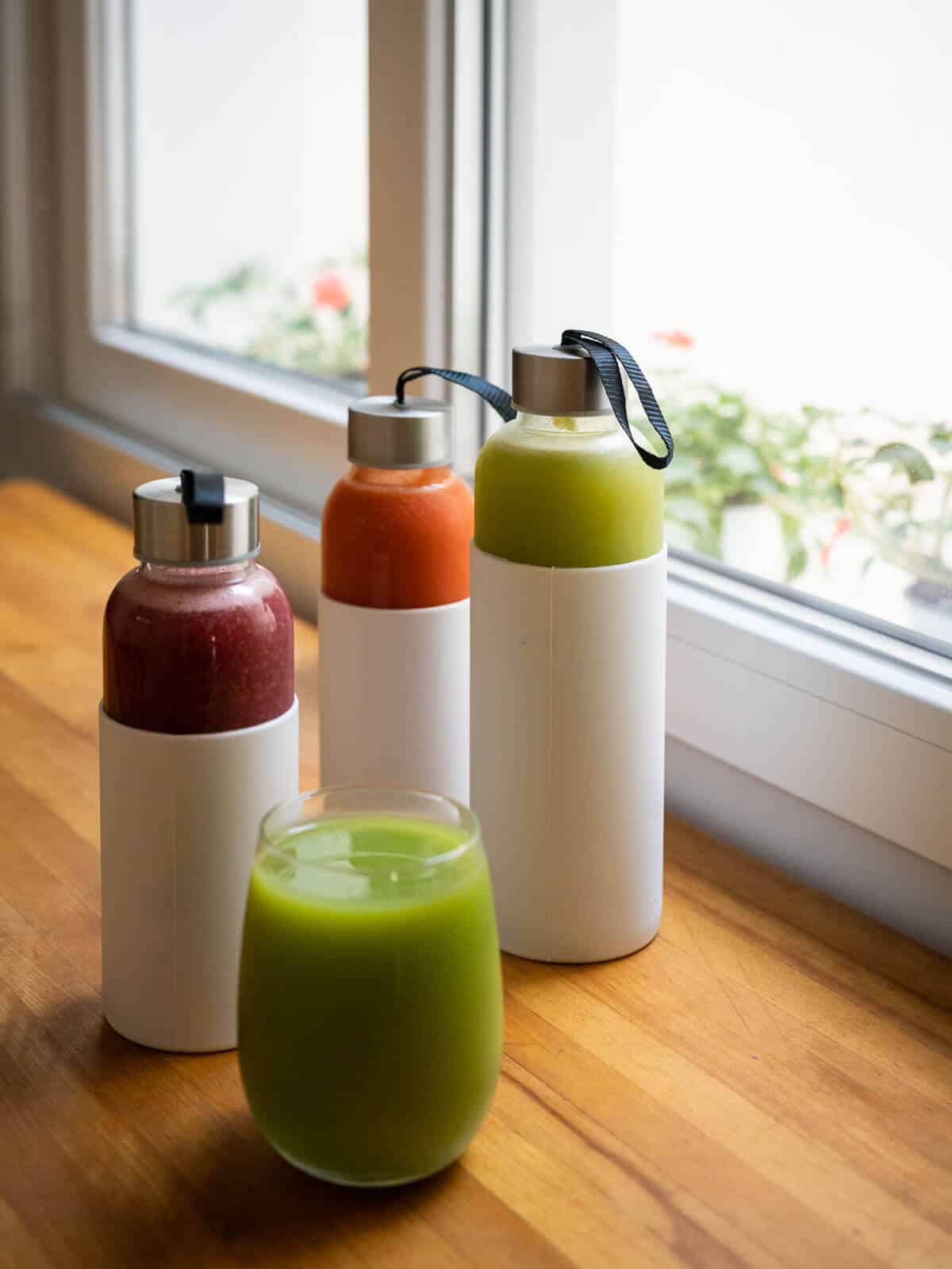 📚 Juicing recipes
If you like using leafy greens, go for our simple green juice recipe featuring kale and spinach.
Love fresh pineapple? We enjoy our pineapple and cucumber juice for weight loss for low-calorie and slimming properties juice.
If you love your fresh orange juice, try our citrus juice; no juicer is needed.
The combination of apple juice, fresh ginger, and vegetable juice sounds appealing; this carrots juice is for you!
If you are looking to reduce inflammation and boost your immune system, your best bet is this anti-inflammatory juice for joint pain.
Additionally, bear in mind that the pulp left over from juicing doesn't need to be discarded; it can be used to create wonderful dishes such as juice pulp crackers. Discover more creative ideas in our article on how to repurpose juice pulp leftovers.