Are you tired of dealing with the discomfort and frustrations of constipation? Say goodbye to digestive woes with a natural and delicious remedy: pear juice! Packed with fiber, vitamins, and minerals, pear juice offers a gentle and refreshing solution that can help anyone. In this post, we will explore the incredible benefits of pear juice for constipation.
But that's not all! We'll also explore the inclusion of hormone-balancing superfoods, which can help regulate hormonal levels, further enhancing the body's natural equilibrium. Join us as we uncover the incredible benefits of this holistic approach to constipation and hormone balance. Let's get started on a journey towards improved digestive health and overall vitality!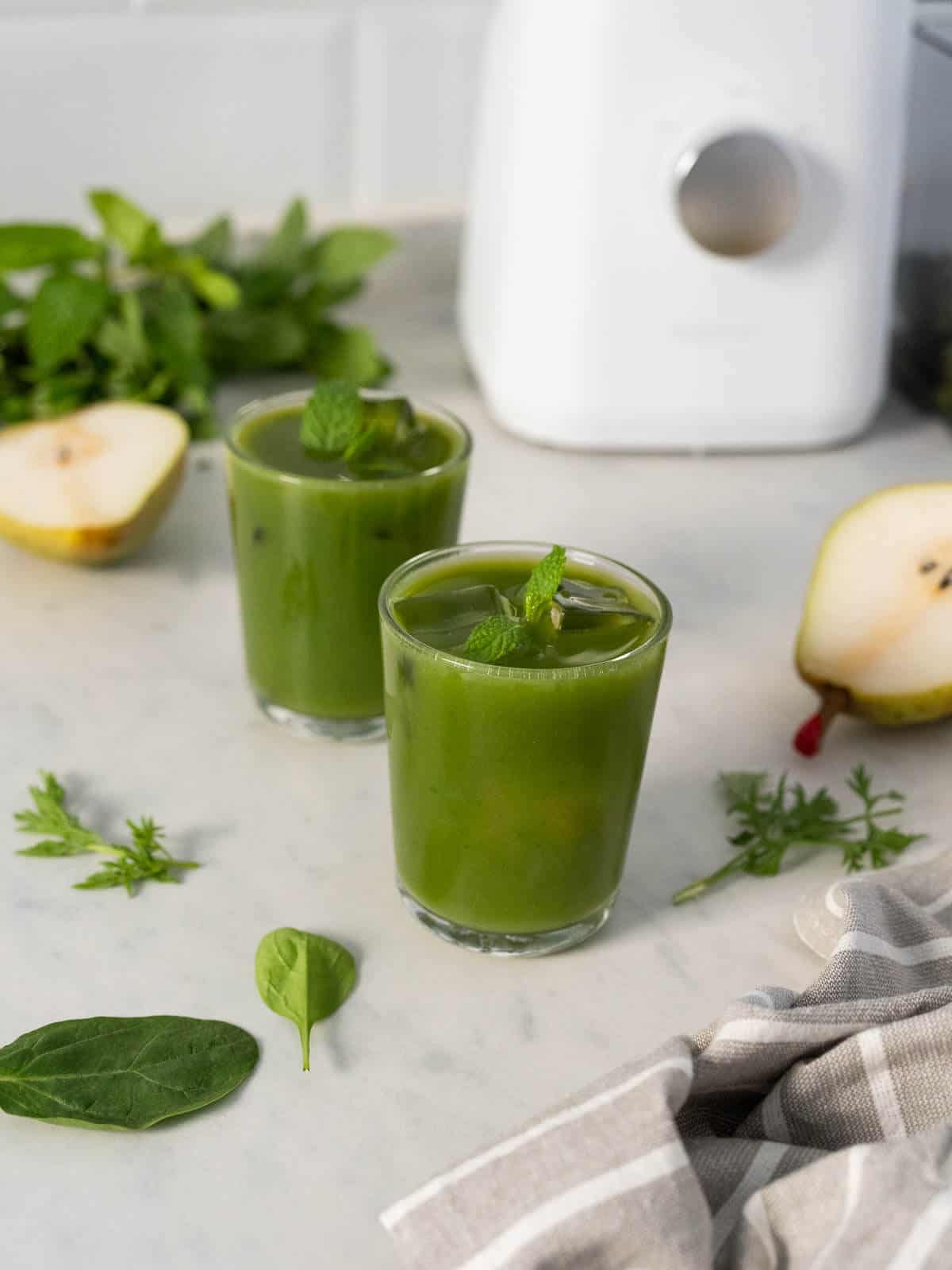 We love eating pears as they come in all kinds of shapes, colors, and dimensions, but one thing that they all have in common is that as long as you let them ripen, most of the time, they will deliver a fantastic, super sweet, and flavorful taste.
Pears are rich in dietary fiber, making them the ideal dessert when things are not moving. Drinking fruit juices usually leave little fiber traces on the final result, but that is not the case with pear.
This pear juice recipe was inspired by our smoothie for constipation on this site, and we like pairing it with a delicious and fiber-packed blueberry overnight oats treat. Not only will it increase your insoluble fiber intake, but you will also enjoy a super delicious and wholesome breakfast.
Jump to:
🍐 Why pear good is good for constipation?
Pear Juice: constipation relief! 😀 Pear juice is an excellent natural remedy for constipation due to several reasons:
High Fiber Content: Pears are rich in dietary fiber, especially insoluble fiber, which adds bulk to the stool and promotes regular bowel movements. Increased fiber intake helps soften the stool and makes it easier to pass through the digestive system. (source)
Water Content: Pears have a high water content, which helps hydrate the body and maintain proper fluid balance in the digestive system. This hydration can soften the stool, making it easier to pass and reducing the likelihood of constipation. (source)
Sorbitol Content: Pears contain sorbitol, a natural sugar alcohol that has a mild laxative effect. Sorbitol helps stimulate bowel movements and relieve constipation by drawing water into the intestines, softening the stool, and promoting regularity. (source)
Nutrient-Rich: Pears are packed with essential nutrients, including vitamins C and K, as well as minerals like potassium. These nutrients support overall digestive health and contribute to the proper functioning of the digestive system. (source)
Gentle and Refreshing: Unlike some harsher laxatives or medications, pear juice provides a gentle and refreshing solution for constipation. It is a natural and soothing option that can be easily incorporated into your daily routine.
Incorporating pear juice into your diet can help alleviate constipation, promote regular bowel movements, and improve digestive health overall.
🧾 Ingredients details
When making fresh fruit juices, always use organic produce that has not been packed in plastic since it may absorb some of its plastic components. This means you may have to wash them thoroughly.
We wash all our veggies as soon as we return from the farmers' market, then centrifugate them on a lettuce spinner and store them ready for juicers, smoothies, and salads in the fridge.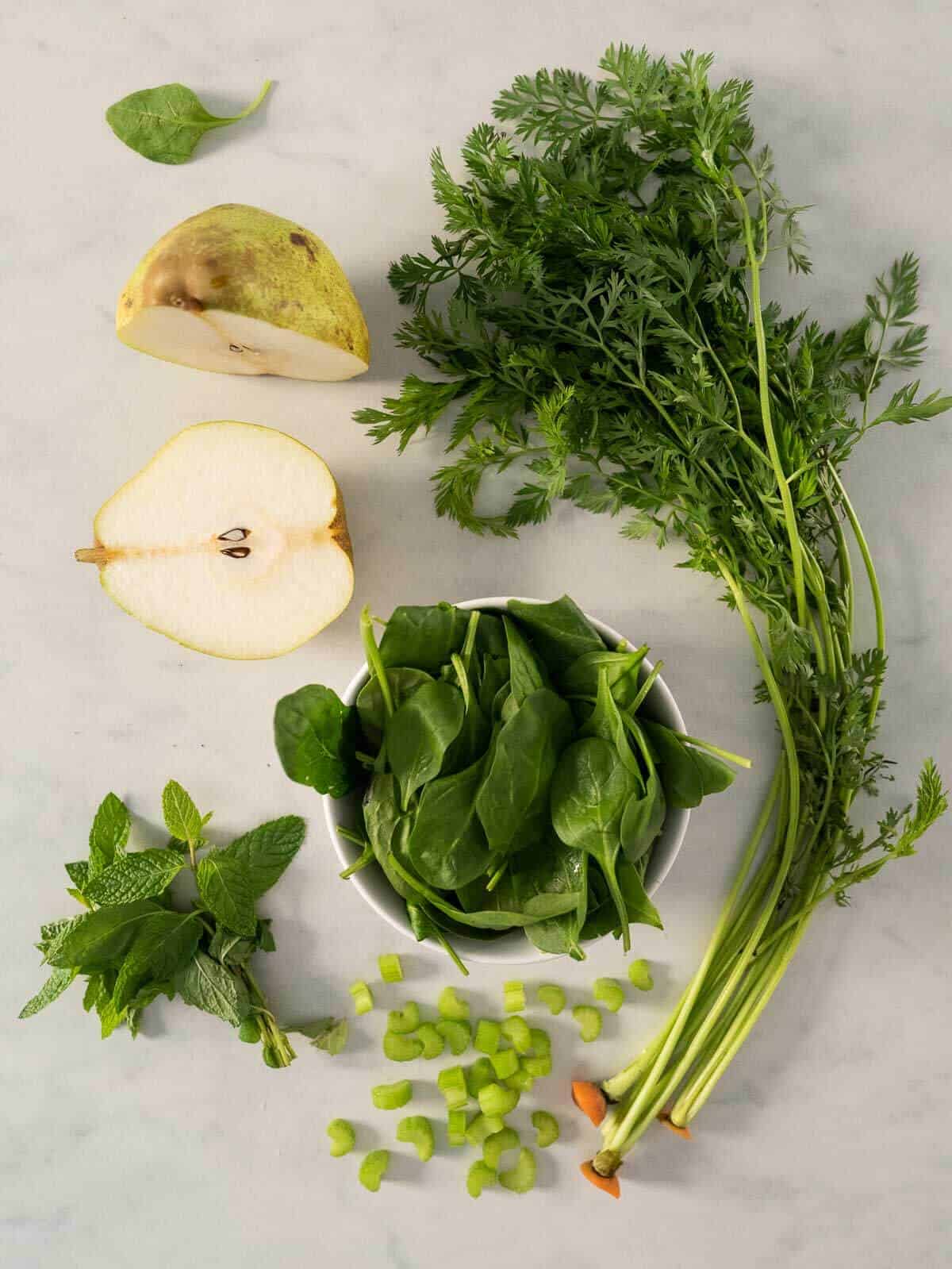 Pear - Pears are rich in antioxidants and fiber content. Both of these nutrients are important for good gut health. Pears may help relieve constipation and stimulating bowel movement because they are packed with dietary fiber. Antioxidants help to protect cells from damage, while fiber helps to keep the digestive system healthy.
Spinach - this leafy green vegetable is one of the most popular vegetables in the world, thanks to its nutrient-richness and versatile flavor. Whether you're enjoying it in a salad, sauteed as a side dish, or blended into a smoothie, spinach is a delicious way to boost your health!
Carrot greens - Carrots are not only edible but also nutritious. Their greens are full of vitamins and minerals, making them a great addition to any diet. You can make a carrot pesto and include them in juices, salads, and smoothies.
Spearmint - the refreshing taste of spearmint is perfect for a hot summer day. Not to mention, consuming spearmint has excellent benefits, like improving digestion and alleviating stress.
Celery - There are many reasons to enjoy celery. First, it is a low-calorie foodstuff that is ideal for dieters. Secondly, it is full of essential vitamins and minerals. Thirdly, it has a refreshing taste that can perk up any meal. Finally, consuming celery is an excellent way to stay hydrated. Check out our morning celery juice for a fantastic anti-inflammation drink to start your day.
See the recipe card for quantities.
🔪 Instructions
Wash all your ingredients thoroughly.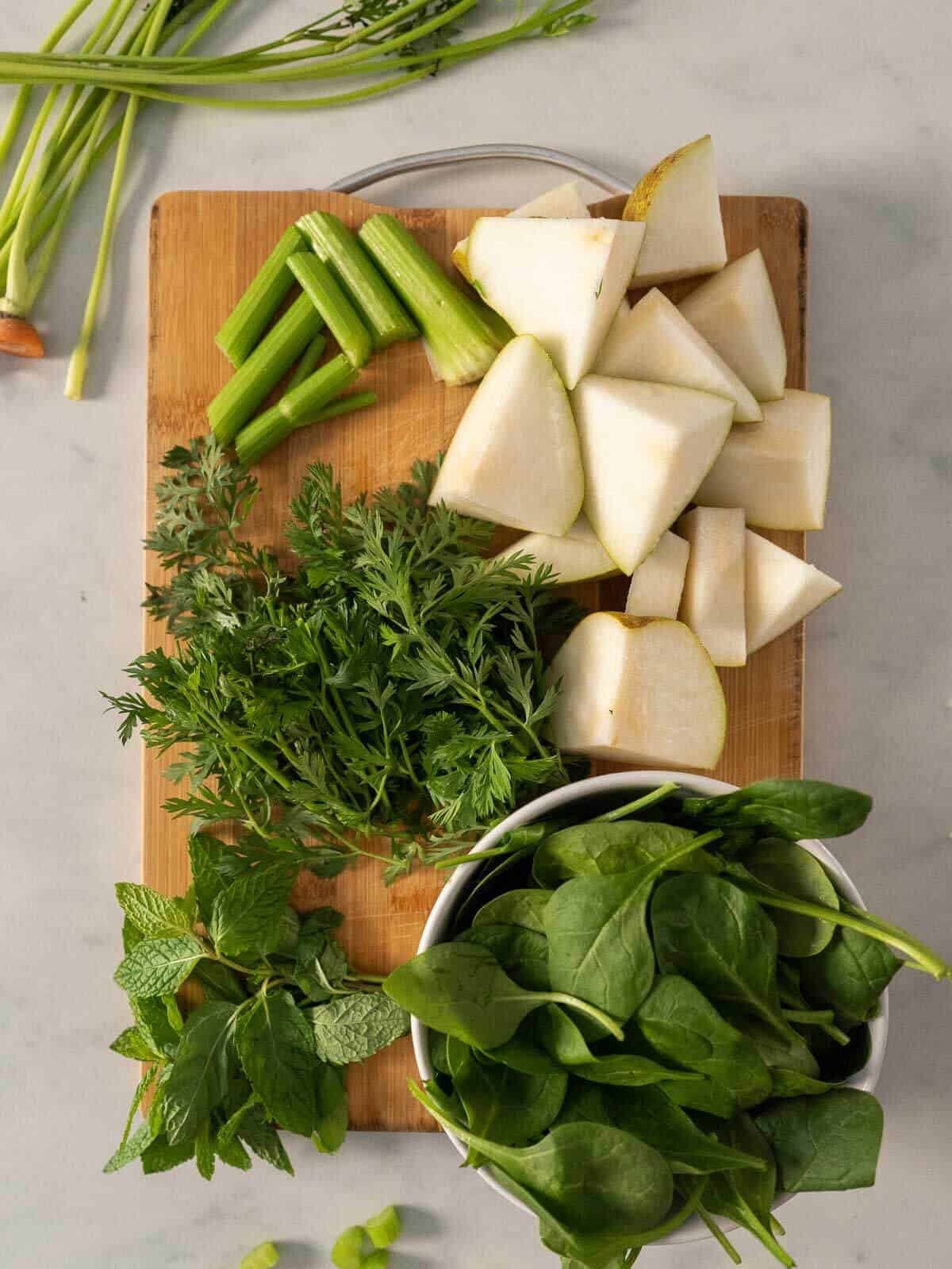 Core the pear and chop it, along with the celery, into medium-sized chunks.
Remove the stems from the spearmint and chop the carrot greens into no more than 1 inch (2.5 cm) long. This will prevent the juicer spirals from getting stuck.
Start juicing, introduce the greens first, then software pear, and finish with the tougher celery.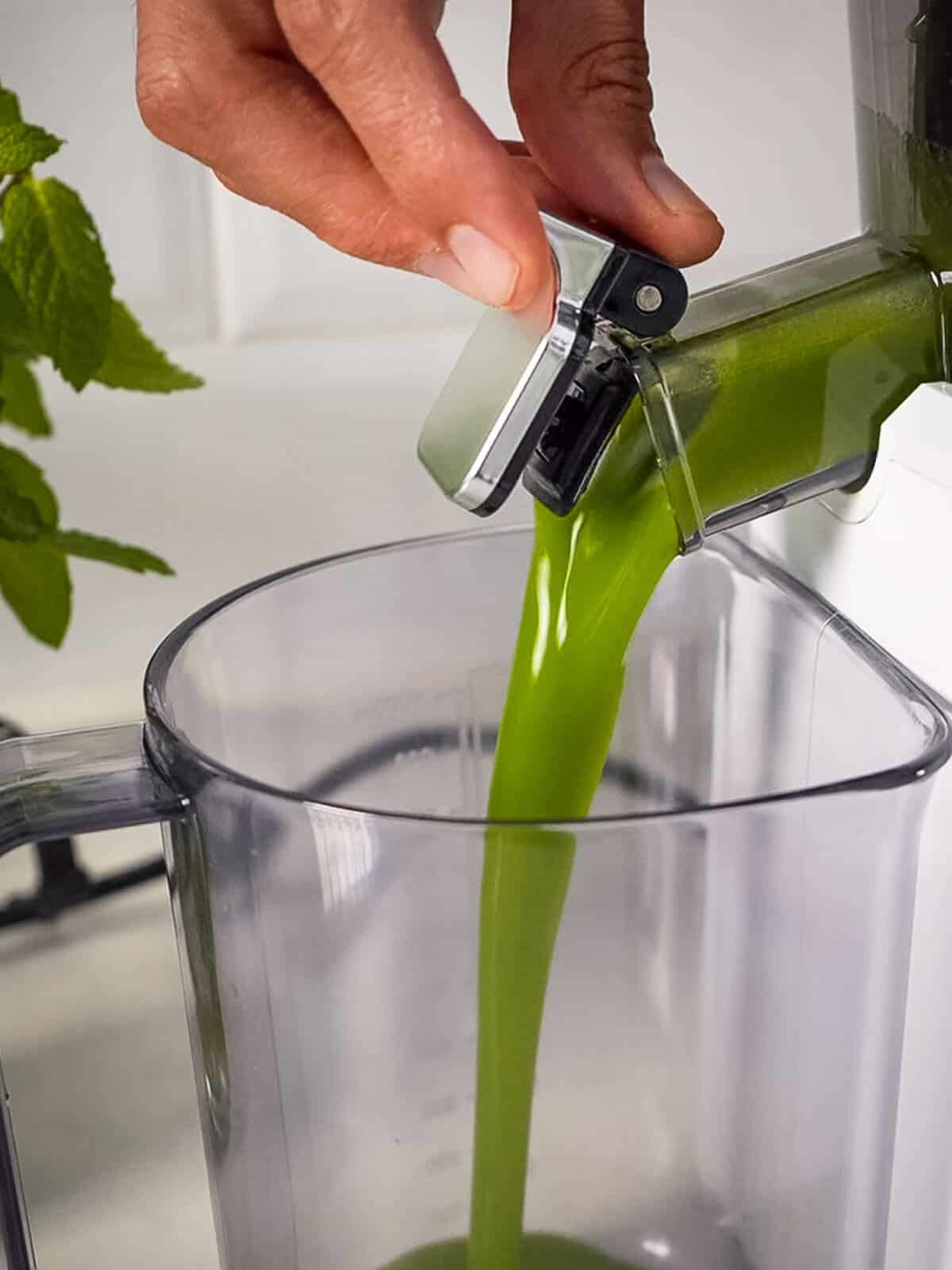 Hint: we like to add ice cubes and have chilled juice. Feel free to add drops of lemon juice directly into the glass for extra zing and Vitamin C!
🍶 Substitutions
Carrot greens - instead of carrot tops, double the amount of spinach and add parsley, kale, or any collard greens.
Celery - use half a cucumber instead.
Spearmint - use mint or simply exclude it from the recipe.
🍽 Equipment
Use a good quality cold-pressed juicer. We use our nama juicer because it is super to use; it is a hands-off juicer, meaning you can add all the recipe components into the vase and do other things while your juice is being prepared.
Also, being a cold-pressed juicer, it keeps most of the product's nutrients, prevents oxidation, and yields almost 40% more juice than low-quality centrifugal juicers.
This means the residual pulp is minimal and dry.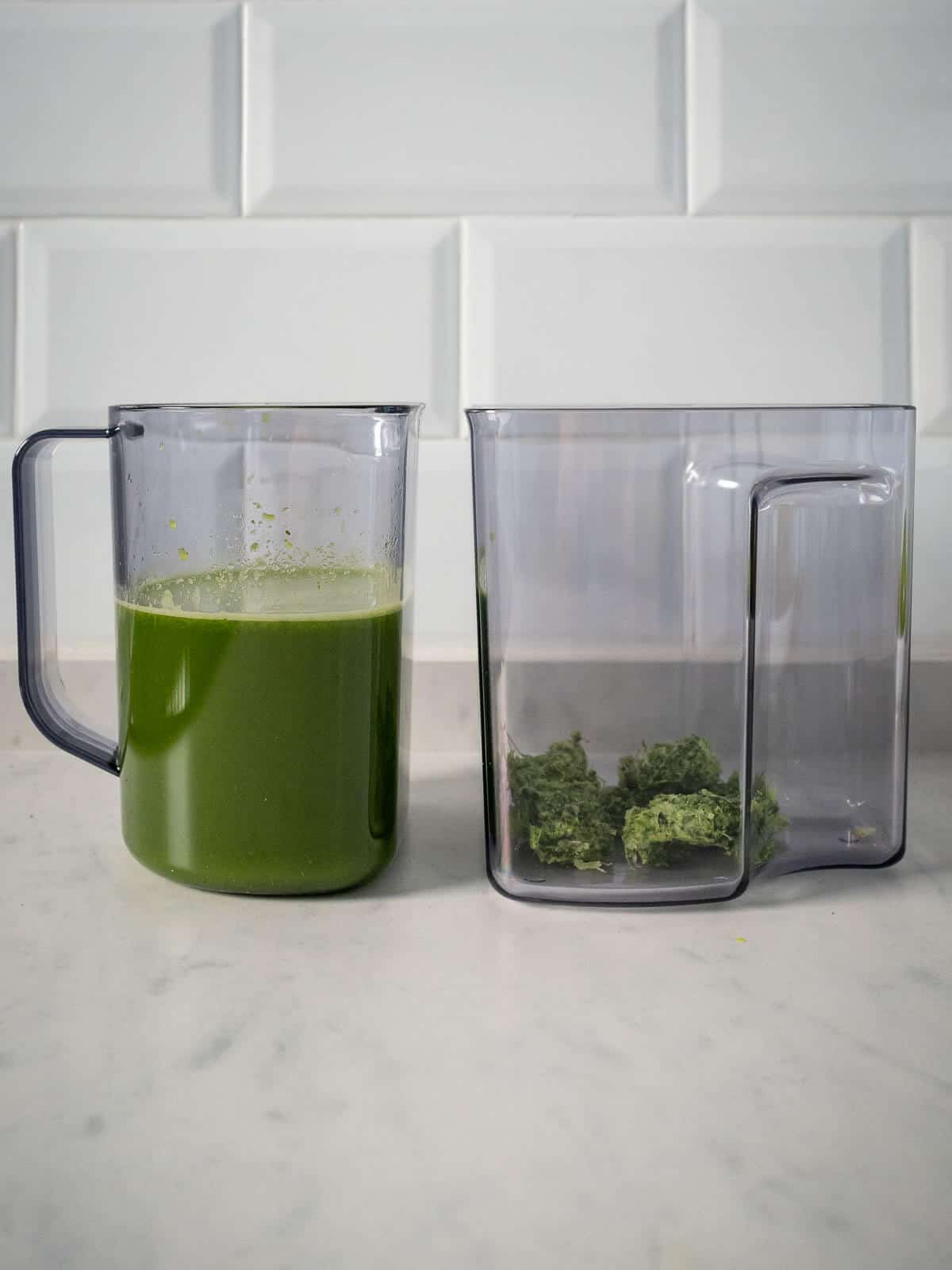 🫙 Storage
Juices are subject to oxidation, so it's better to consume them immediately after preparation. If you need to store them, use a BPA-free container for up to 2 days in the fridge.
✅ 9 Benefits of spearmint
Good for Digestive problems
Spearmint is an herb that has been used to relieve digestive symptoms such as nausea, vomiting, and abdominal pain. (source)
Read on: Juice for digestion and upset stomach
It is high in antioxidants
Spearmint is an excellent way to help protect against free radicals and their damaging effects, given its high antioxidant content. Spearmint is high in Vitamin C; a small dose of 2 tablespoons of spearmint provides 2% of the RDI.
Read on: berry smoothie antioxidant powerhouse
May aid women with hormone imbalances and reduce facial hair
Spearmint may have benefits for women's hormones. It has been shown to decrease male hormone levels and increase ovulation-related ones, which can help with fertility issues. (source)
Also, spearmint tea could be the key to female facial hair growth prevention. The active ingredients in this herb are testosterone lowering which may prevent women from growing whisker-like structures on their faces. (source)
Read on: red cabbage juice for hormonal imbalances
May improve memory
New research has found that spearmint extract helps improve memory function in older adults. It's shown some promise, but further studies are needed before we can confidently say if this works as an effective treatment or tool against forgetfulness. (source)
Read on: pomegranate juice to improve memory
Fights bacterial infections
Spearmint can help prevent the growth of bacteria that cause foodborne illnesses, such as E. coli and Listeria. (source)
Read on: Turmeric tea for bacterial infections
It may lower blood sugar
Some human research suggests spearmint may help lower blood sugar for people with diabetes, but the evidence isn't clear-cut. Rat Studies show it can significantly lower glucose (sugar) levels in rats infected by beta-cells producing insulin—a type known to cause Type 2 Diabetes Mellitus or overtake this condition due to their high production rate over time. (source)
Read on: juice for people with diabetes
It may help reduce stress
While the research is limited, it seems that spearmint contains compounds that can reduce stress, decrease anxiety, and promote relaxation. (source)
Read on: Strawberry Chocolate Smoothie for stress relieve
It may improve arthritis pain
The pain-relieving effects of spearmint are both human, and animal studies have shown that it can help with arthritis. Additionally, tea made from this herb may also reduce stiffness in those who suffer from the condition! (source)
Read on: anti-inflammatory juice for joint pain
It may lower blood pressure
There is some evidence that suggests spearmint may help reduce high blood pressure. One study showed it worked similarly to common medications for this condition, so you can try adding some of these plants into your diet if the numbers on their prescriptions count themselves out! (source)
Read on: juice to lower blood pressure and anti-inflammatory celery juice »
💡 Top tip
If you have leftover pear, rub some lemon juice on the exposed flesh to delay its darkening process.
❓ FAQ
Do you peel pears before juicing?
There is no right or wrong answer to this question, as it depends on personal preference. Some people prefer to peel pears before juicing them, while others do not. Peeling the pears can make the juice smoother and less fibrous, but it also removes some of the vitamins and minerals from the fruit. We recommend not peeling pears, but you need to core them.
What juices are good for constipation?
There are other drinks that make you poop immediately. Apart from pear juice, apple juice, prune juice, papaya, and mangoes are great for treating occasional constipation naturally.
Also, consuming other high-fiber fruits and vegetables like red fruits and celery and great for stimulating bowel movements.
📚 More recipes with pears
⭐ If you try this homemade pear juice recipe, let us know! 💬 Leave a comment, rate it, and don't forget to tag us @ourplantbasedworld on Instagram. Cheers!
📋 Recipe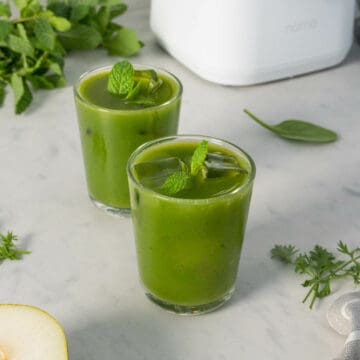 Pear Juice for Constipation with Hormone Balancing Superfoods
Discover why pear juice is an excellent remedy for constipation and, combined with the proper herbs can have great hormone-balancing benefits.
Equipment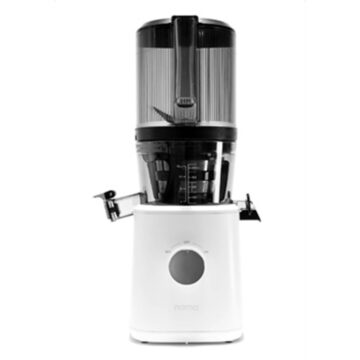 (affiliate link)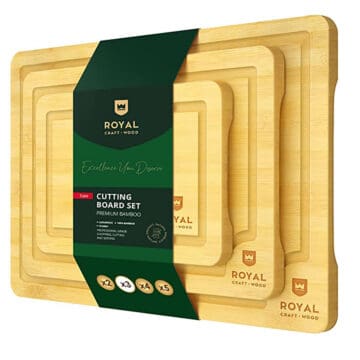 (affiliate link)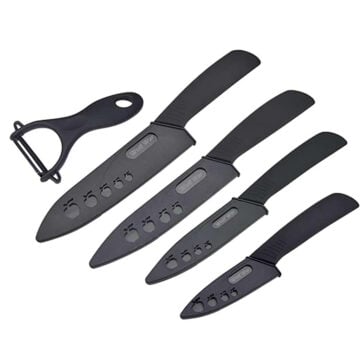 (affiliate link)
Ingredients
1

large pear

2

celery stalks

1

bunch

carrot leaves

or parsley

2

bunch

spinach

or 3 if not using carrot greens or parsley

½

bunch

spearmint

½

cup

water

or ice cubes
Directions
Wash pears, celery stalks, carrot greens, spearmint, and spinach leaves thoroughly.

Chop off the carrot greens from the carrots and spearmint stalks. Cut the carrot leaves into smaller sizes.

Remove the core from the pears.

Cut all the ingredients into the appropriate size for your juicer.

Add ingredients beginning with greens, followed by softer elements, and continuing with harder ones.

Pour onto a glass with ice cubes. If it is too thick for your liking, feel free to add some water.
Nutrition Facts
Calories:
136
kcal
Carbohydrates:
26
g
Protein:
10
g
Fat:
1
g
Saturated Fat:
0.2
g
Polyunsaturated Fat:
1
g
Monounsaturated Fat:
0.04
g
Sodium:
276
mg
Potassium:
2003
mg
Fiber:
10
g
Sugar:
10
g
Vitamin A:
31967
IU
Vitamin C:
100
mg
Calcium:
352
mg
Iron:
9
mg
Nutrition Facts
Pear Juice for Constipation with Hormone Balancing Superfoods
Amount per Serving
% Daily Value*
* Percent Daily Values are based on a 2000 calorie diet.
🌡️ Food safety
Cook to a minimum temperature of 165 °F (74 °C)
Do not use the same utensils on cooked food, that previously touched raw meat
Wash hands after touching raw meat
Don't leave food sitting out at room temperature for extended periods
Never leave cooking food unattended
Use oils with a high smoking point to avoid harmful compounds
Always have good ventilation when using a gas stove
See more guidelines at USDA.gov.
Nutritional Disclaimer
The information shown is an estimate provided by an online nutrition calculator. It should not be considered a substitute for a professional nutritionist's advice. See our full Nutritional Disclosure here.
Affiliate Disclaimer
Please note that some of the links here are affiliate links, and I will earn a commission if you purchase through those links. I recommend all of the products listed because they are companies I have found helpful and trustworthy.