Juicing can be a great way to incorporate more fruits and vegetables into your diet. However, using a juicer or making kitchen space is not for everyone. Some people may also find cleaning their juicer time-consuming... This is where juicing without a juicer comes in!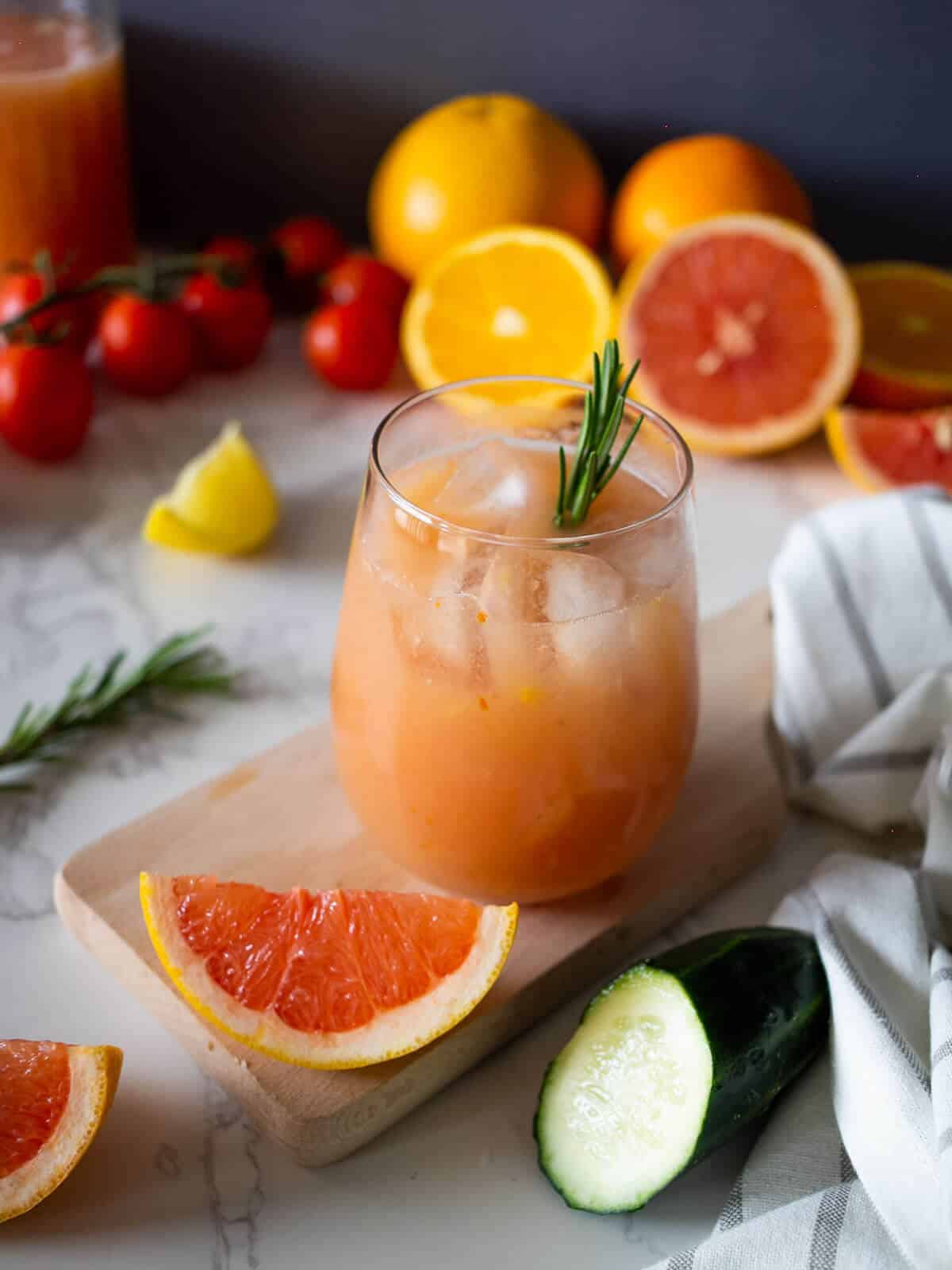 Also, juicing without a juicer is very easy to do, as long as you have a couple of essential tools on hand.
This article will discuss how to best use different utensils and some other ingredients to make healthy juices that work best for cleansing purposes.
This post is all about the best ways to juice without a juicer and some recipes that you can try.
We will also be covering how to make citrus and vegetable cleanse juice, which can help with weight loss, hangovers, or cleansing.
Tip: Winter season, all the way to March is the perfect season to enjoy the most delicious citrus!
Jump to:
🤔 How to juice without a juicer
If you don't have a juicer, you can start your juicing easily with a couple of utensils that will come in handy depending on the fruits and vegetables you want to juice. Of course, you need to aim for juicier items.
Take me to the recipes.
🍽 Equipment options and juicing tips
Fork
This is a basic and easy option to quickly squeeze small citrus fruits like limes, lemons, or small oranges. It works very well when you have really juicy produce.
Scoop out any remaining seeds. I usually don't remove the pulp, so I can get the fruit fiber and the same nutrition as consuming the whole fruit.
Manual or electric juicer
This is my go-to option when adding any citrus to my juices. Works well for all citrus fruits, except for big ones like big grapefruits.
I use this option when I want a quick lemon, clementine, orange, tangerine, or pink grapefruit juice.
Cut the fruit in halves, and squeeze each half, one at a time, into the squeezer in one direction and then in the opposite direction until you get all the juice out.
Scoop any remaining seeds or strain using a colander if you want to get rid of the pulp and use it to make juice pulp crackers.
You can even use this method when making celery juice using a blender if you prefer a thinner juice.
Citrus press
There are different types of citrus presses, like the:
Small manual citrus juicers

(affiliate link)

are great for limes and small lemons. This is my go-to option for lemons. I use it for my morning infusion or in teas. Also great for fixing margaritas and other drinks quickly.
Medium manual citrus juicer

(affiliate link)

for oranges, big lemons, or grapefruits.
Large electric citrus juicer

(affiliate link)

for people who consume freshly squeezed citrus regularly.
Any of these will work in conjunction with a blender to manage other kinds of fresh juice, vegetables, or leafy greens
Tip - 1. Citrus is great straight up after juicing; that way, the Vitamin C is not lost. Store-bought Vitamin C content of juices doesn't come even close to freshly squeezed produce as this excellent vitamin and antioxidant oxidates with heat and air, so it is better.
If left exposed to air the nutrients begin to degrade.
Tip - 2. Avoid non-organic produce to get all of the juicing health benefits and boost your immune system!
Read on: Drinks to boost the immune system »
Blender
A blender is one of the essential utensils in my kitchen. I can live without a food processor, immersion blender (affiliate link), or cold-press juicer (affiliate link), but not a blender. The thing is, you can replace a lot of the functions of these other utensils with a blender.
Other utensils make some tasks more comfortable, and yes, I have them since I cook for a living, but if you are not an avid cook or just don't have the space for too much stuff in your kitchen, get a good potent blender.
You will then need less bulky and cheaper stuff like a strainer or a colander, but there's nothing you cannot achieve with a great blender. Just spend a few dollars in a strainer.
Making juice with a blender is easy. Use a blender for those sturdier items like tough green apples, carrots, and other vegetables like leafy greens, collard greens, and frozen fruits.
This delicious juice made with Passion fruit and Watermelon is also made with a blender. And you can also make this hangover juice, juice green cabbage, and red cabbage with this method.
Steps
Cut large chunks of peeled and chopped produce and add them to the blender. Most of the time, you will need to add some water. If the blender gets stuck, add more liquid (water).
Then pour the blended mixture into a fine-mesh strainer if you consume the juice pulp (see these creative ways to use juice pulp).
Note: you can always use all the fiber and the veggie pulp for vegetable patties or baked goods. Otherwise, clean up and place pulpy pieces in your compost bin!
Blenders are also a must if you also like smoothies for breakfast. You can even make a ginger blend, by simply peeling the ginger with a potato peeler (affiliate link) and blending it with a glass of water.
Fine mesh strainer
If you want to get rid of seeds, excess pulp, or fiber from fruits and vegetables after blending them, using a fine-mesh strainer (affiliate link) is a great option.
Steps
Place it on top of a large mixing bowl.
Make the mesh strainer sits nicely, and then pour juice or blended liquid.
Stir with a spoon, or grab the strainer with one hand and tap it with the other hand as the juicy produce drips down.
Nut milk bag
Using a nut milk bag (affiliate link) is an excellent option if you want clear juice with no pulp at all.
Steps
Place it on top of a large bowl. The edges of the mesh should extend beyond the borders of the bowl.
Pour the blended or juice liquid.
Grab the edges of the nut milk mesh, one by one, until you close it, hold the closed ends with one hand and squeeze the blended mixture with the other hand while all the juice pours into the bowl.
🍊 Juicing Citrus without a juicer
How to juice a lemon without a juicer?
You can either use a fork, or a manual citrus press, remove the skin with a knife, and then firmly squeeze it with your hand or blend and strain it.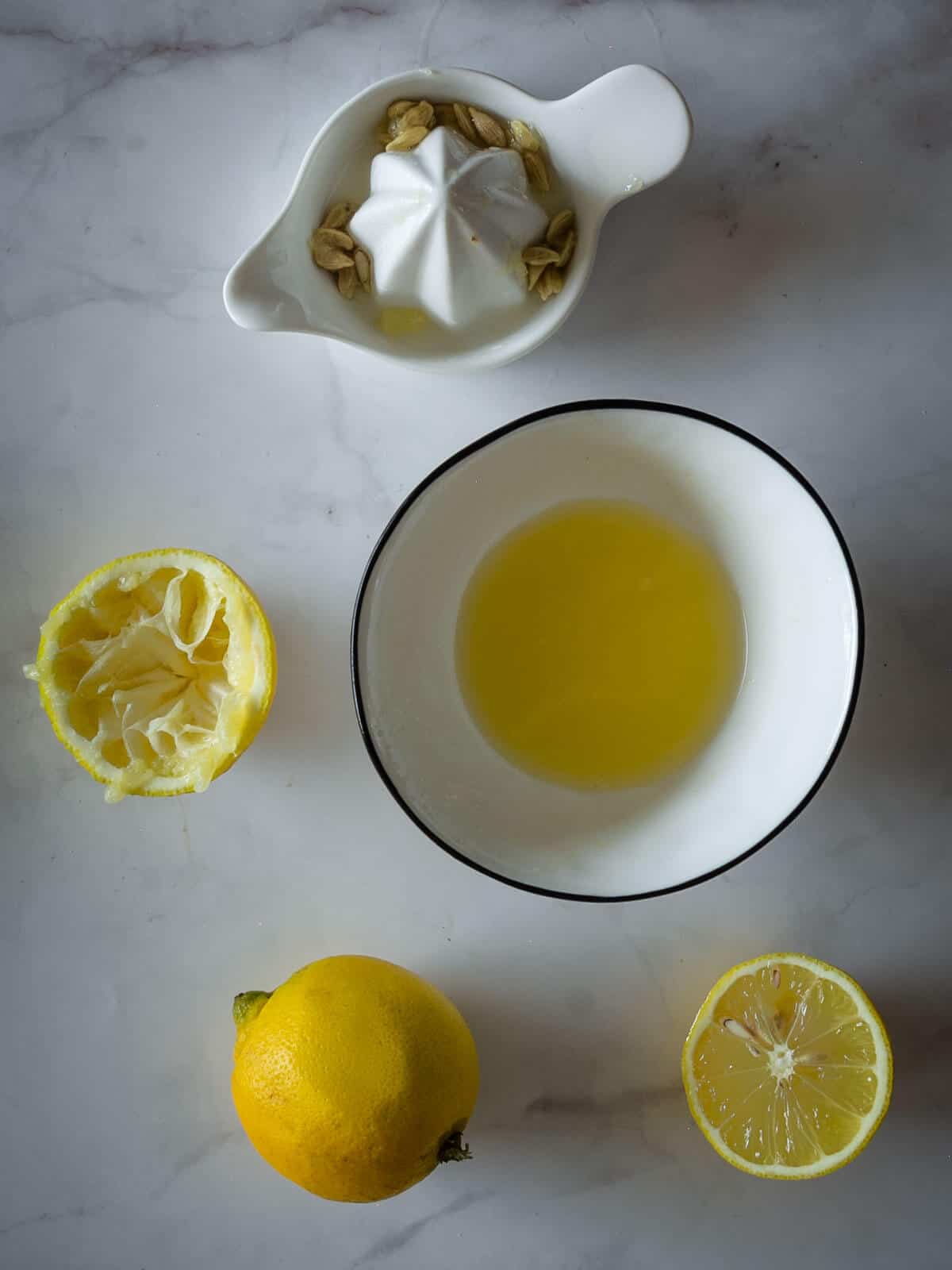 How to juice an orange without a juicer?
Similar to lemons, a fork may not work as well. You can use a manual lemon press for small oranges or remove the skin with a knife and then blend it.
If you are left with too many seeds, you can strain them. Otherwise, remove them with a spoon.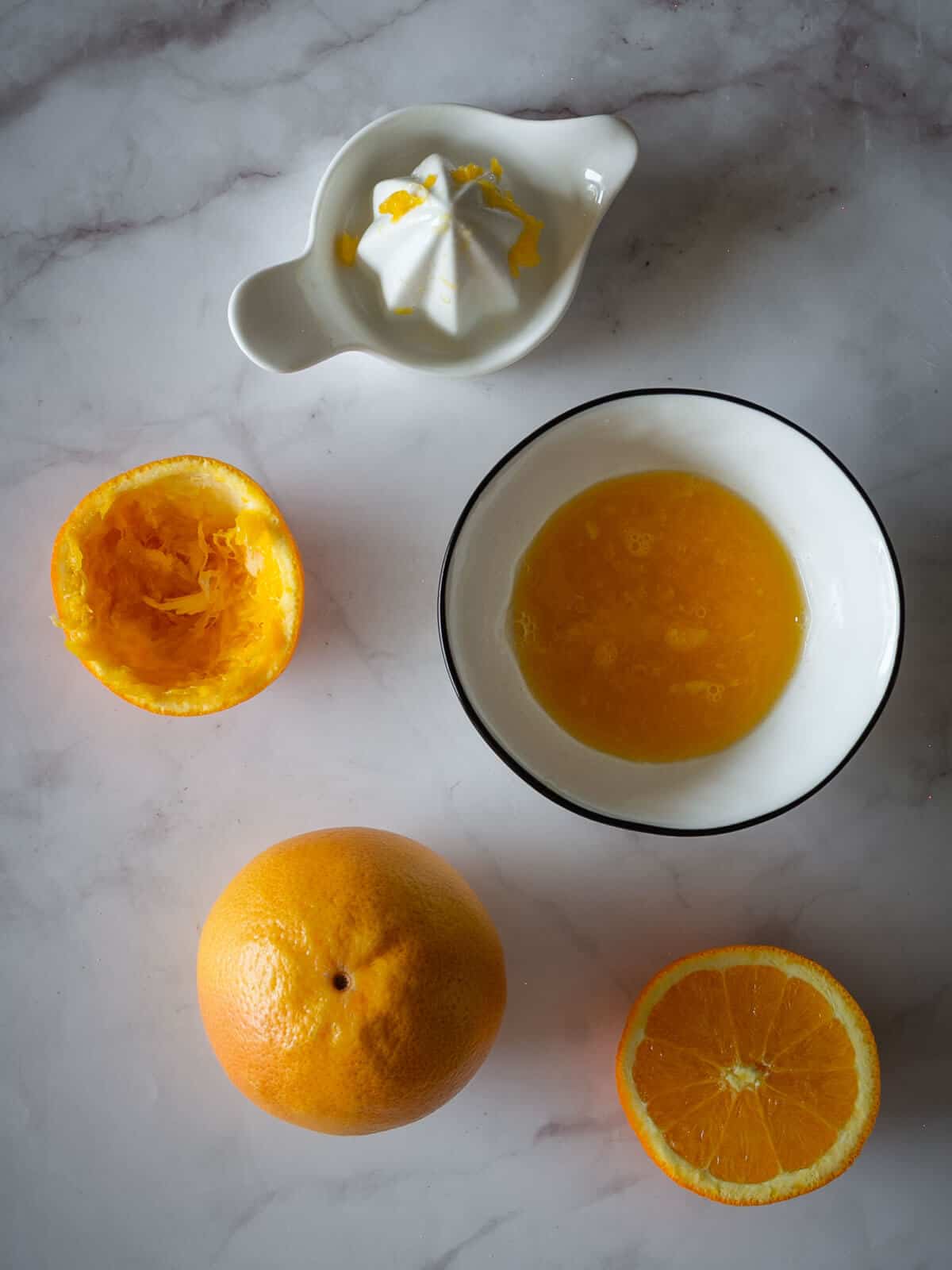 How to juice a grapefruit without a juicer?
Similar to oranges. Use an orange press and squeeze. Alternatively, or remove the skin with a knife and then blend it.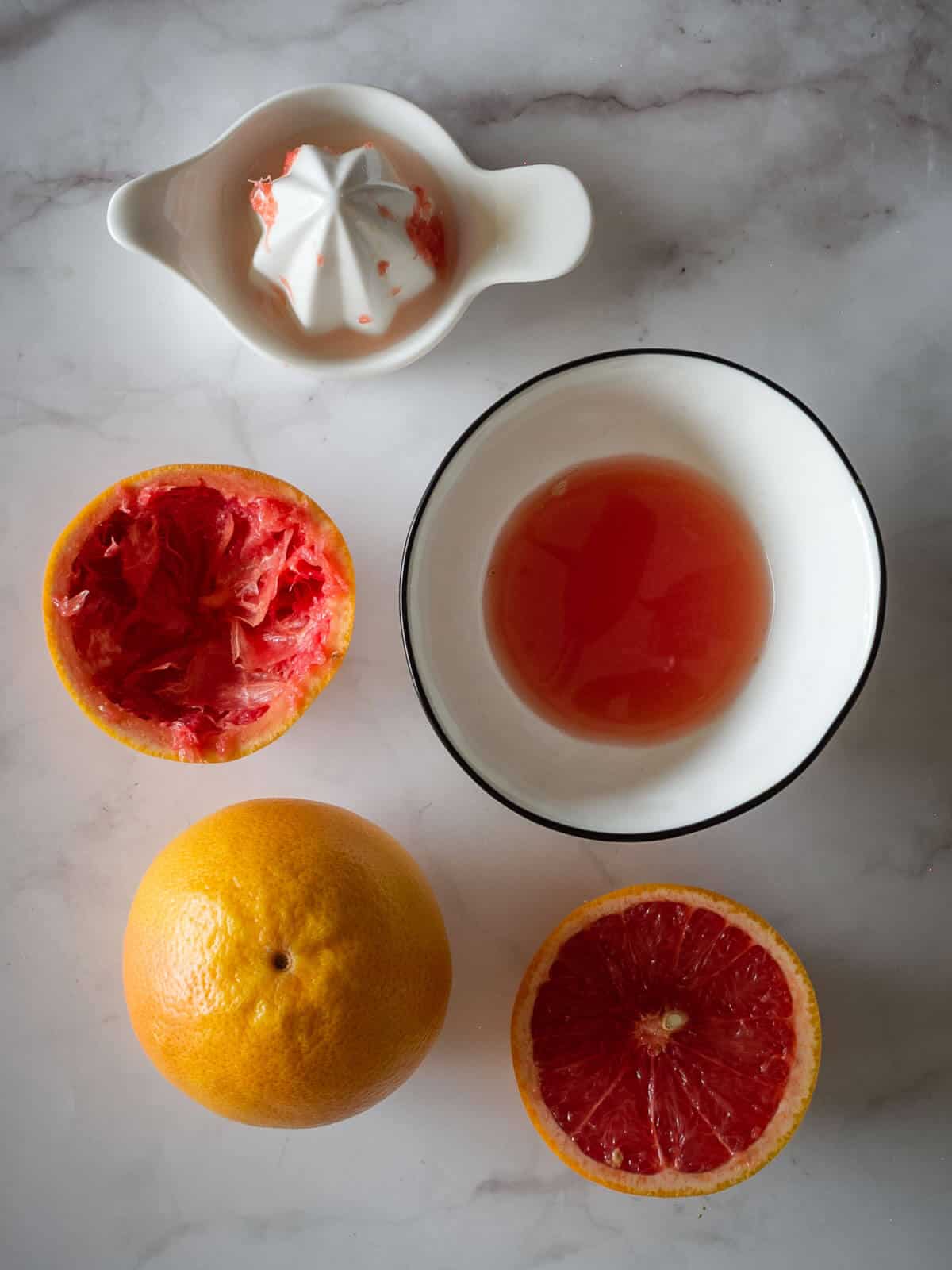 🧃 Best cleanse juice: Citrus and vegetable juice
Recipe # 1: a simple fruit and vegetable juice made in minutes with a blender and a manual citrus juicer or simply squeezing citrus by hand.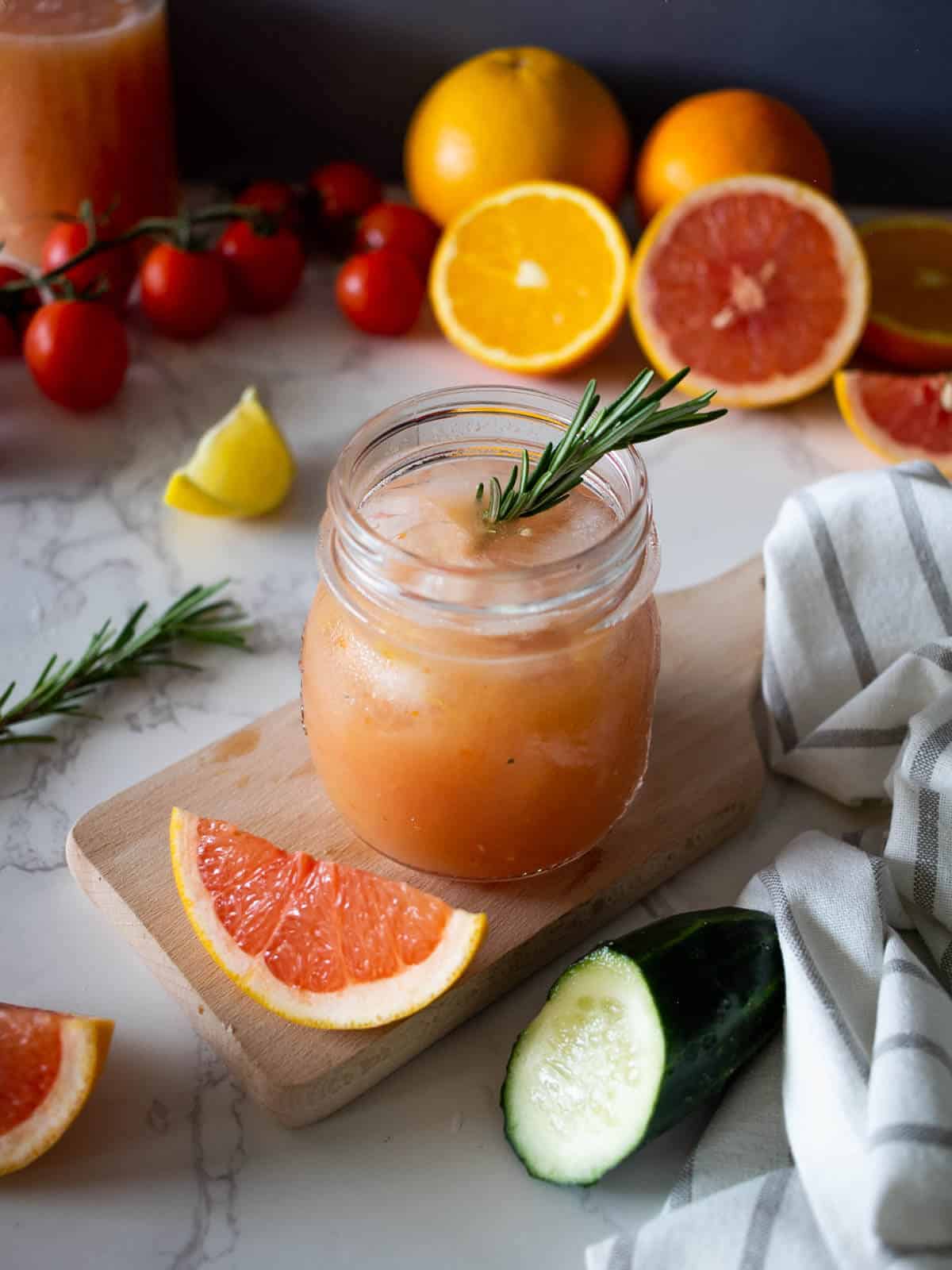 🧾 Ingredients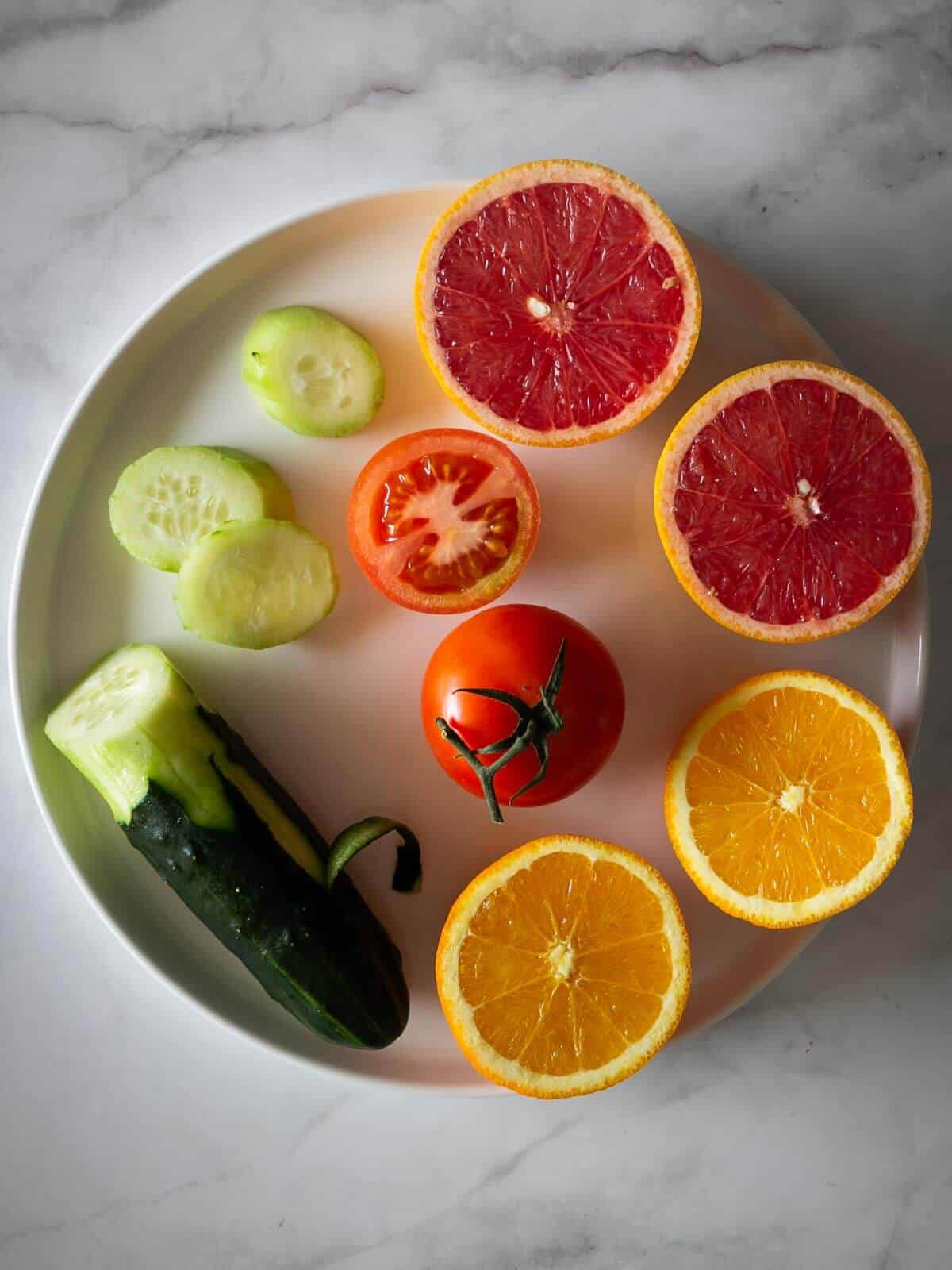 Pink grapefruit
Orange
Tomato
Cucumber
Optional: fresh ginger
See quantities and complete instructions in the recipe card.
🔪 Instructions
Step 1. Juice the orange and grapefruit. Remove any left seeds.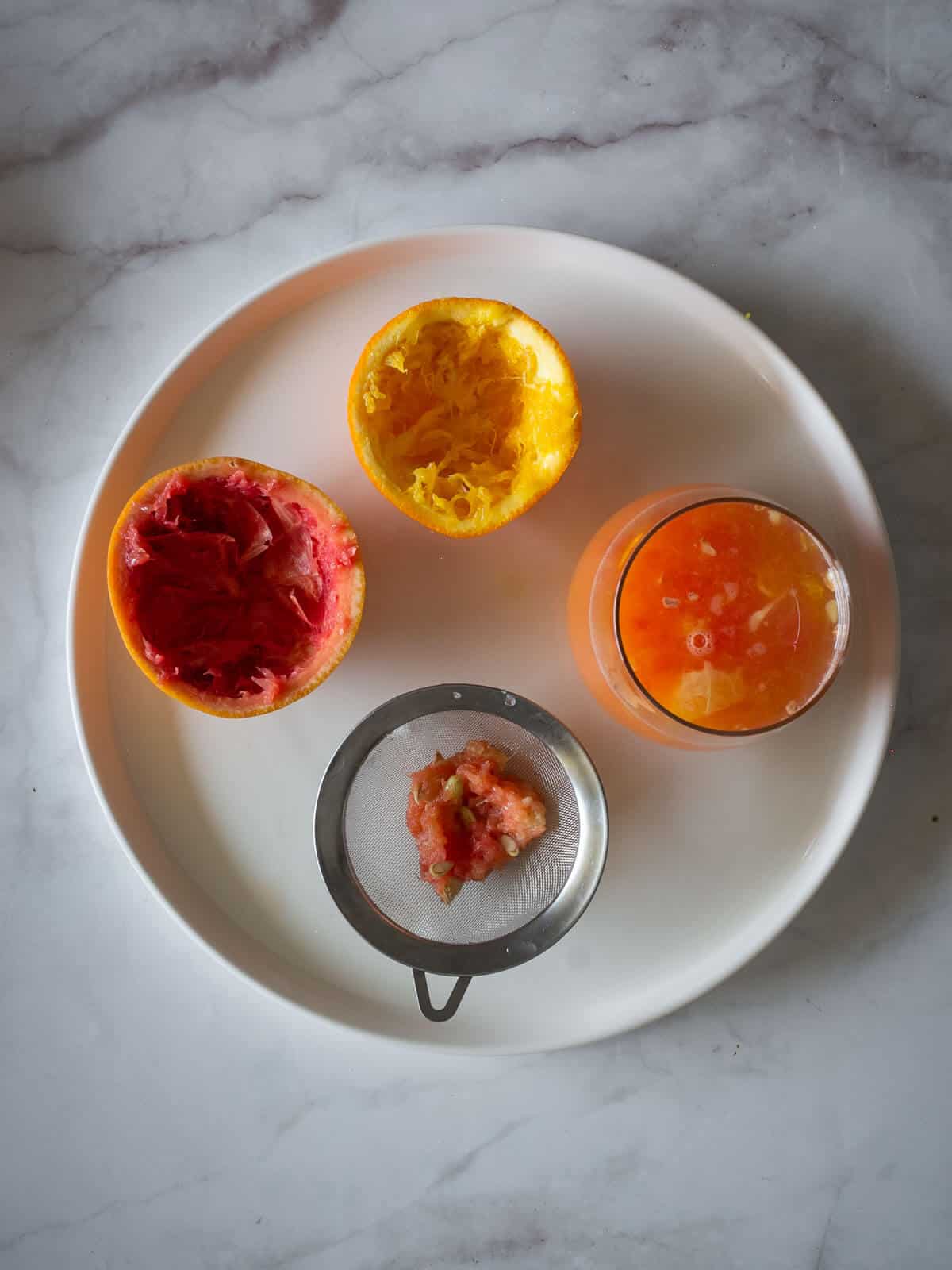 Step 2. Blend the peeled cucumber and tomato with water.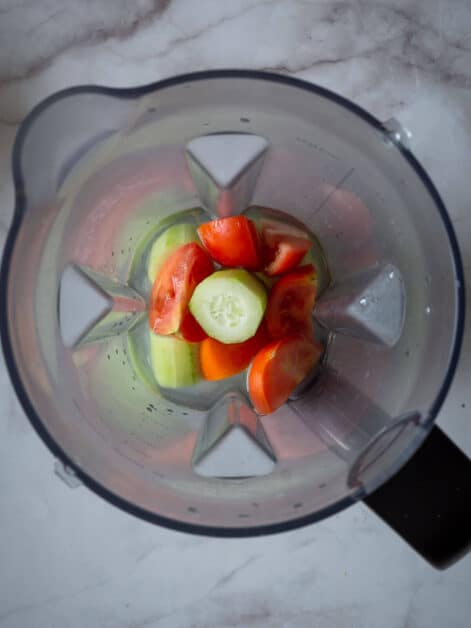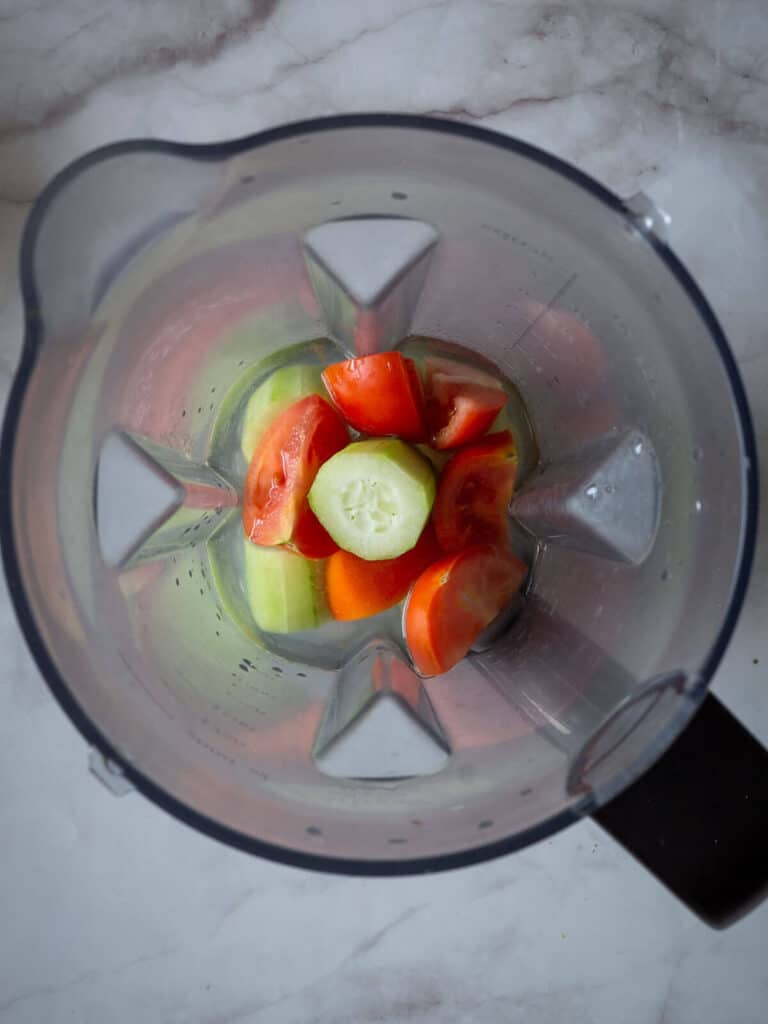 Step 3. Mix and give it a quick stir. Serve with ice cubes if desired.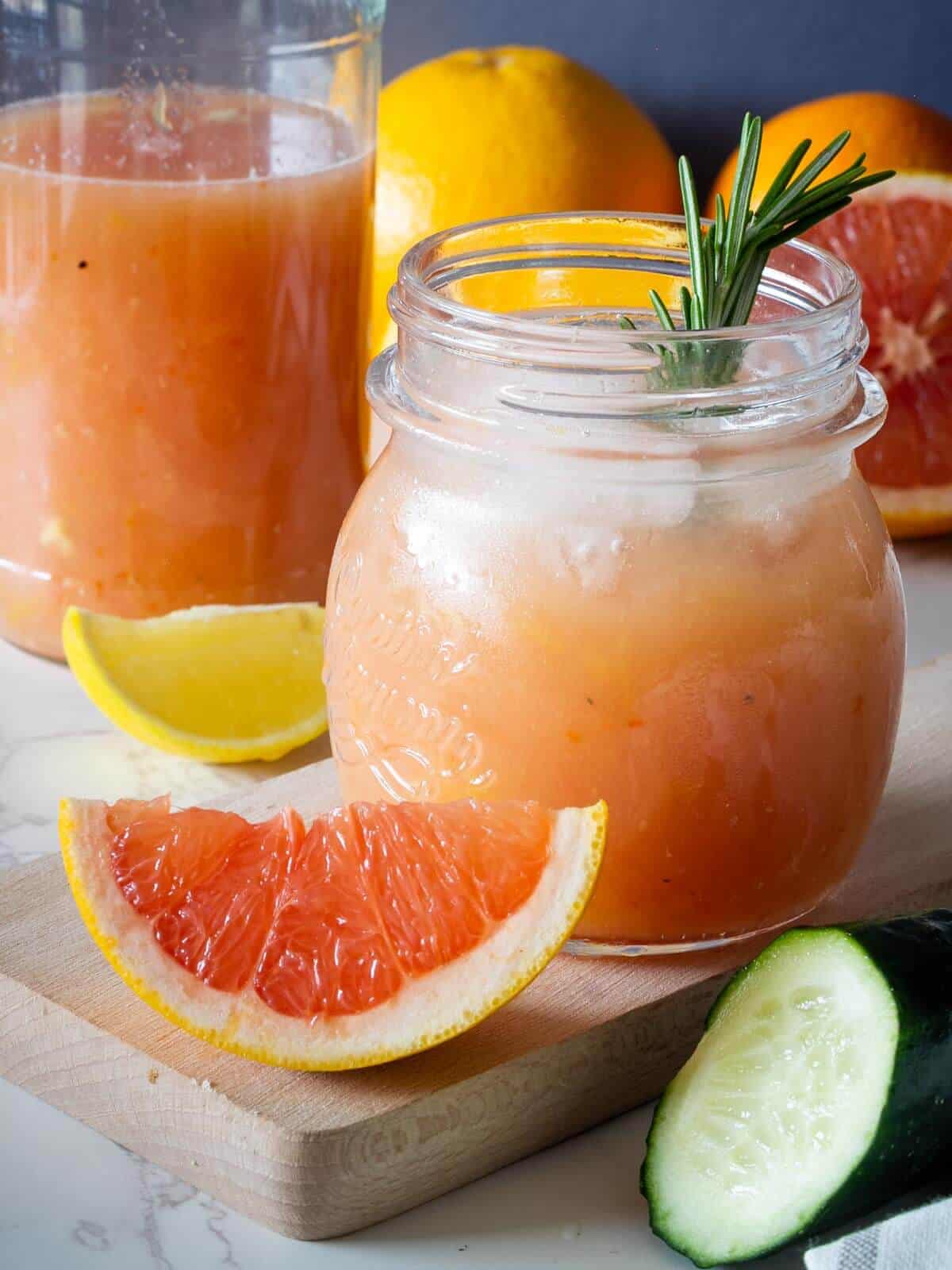 Optionally strain if you which to remove the pulp.
🫙 Storage
It is not recommended to store citrus juice for long because they lose their Vitamin C content with heat and air contact. If you need to store leftovers, make sure you use a bottle with a lid and place it in the fridge for up to three days.
🪧 More juice ideas without a juicer
How to Make a Green Juice without a juicer
Recipe # 2: Make a simple juicer-free green juice washing and blending:
1 chopped green apple
2 celery stalks
1 bunch of kale
1 bunch of spinach
Half lemon juice
½ cup water
Strain the green juice using a fine-mesh filter on top of a bowl if desired, and add some sparkling water if you like your juice fizzy.
Beet and citrus blend without a juicer
Recipe # 3: A citrus beet blend can be made with a blender and a manual juicer; no juicer is required!
Wash and blend:
1 peeled beetroot
2 cups of pineapple chunks
1-inch peeled ginger knob
Half lemon juice
½ cup water
Optionally strain the pulp out of the blent mixture on top of a bowl using a mesh strainer, and then serve.
Check out another beetroot recipe that supports endurance when working out!
📚 More healthy juices using juicer
We love our Morning Celery juice for detoxification and cleanses; great for fighting inflammation. The beetroot and pineapple detox juice is great for cleansing days, including carrot, cucumber, and celery juice.
If you have an upset stomach, it is a great idea to have a drink including apple cider vinegar, and if after the holidays you were left with a couple of extra pounds or kilos, go for our weight-loss juice especially designed with fresh produce promoting body slimming and healthy weight.
Find our full guide for Juicing, with the best tips and everything you should know about this healthy habit.
Happy juicing!
⭐ If you try this recipe, let us know! 💬 Leave a comment, rate it, and don't forget to tag us @ourplantbasedworld on Instagram. Cheers!
📋 Recipe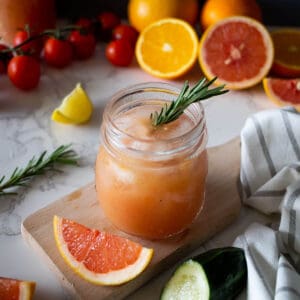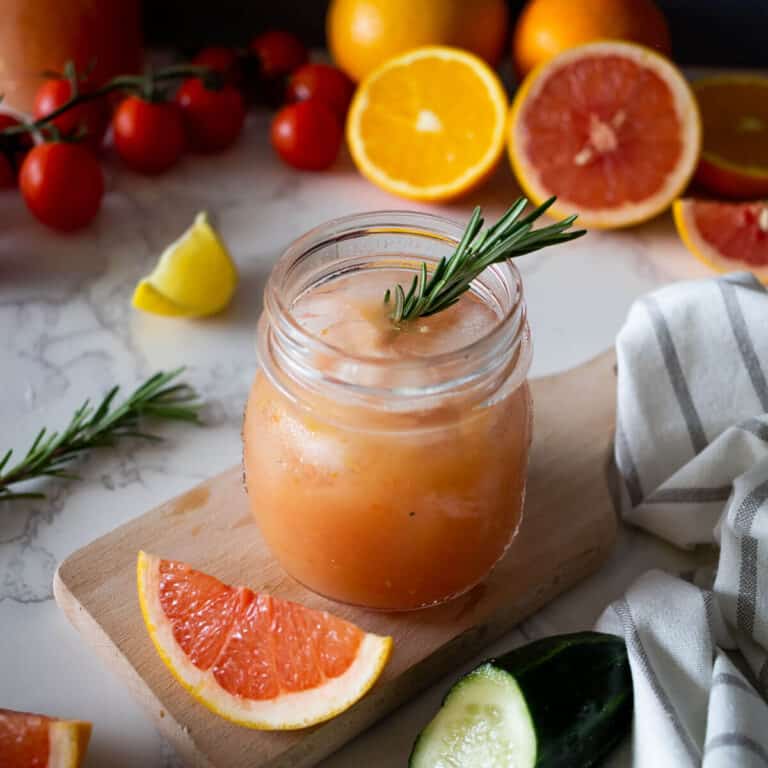 Best cleanse juice (Citrus and Vegetable Juice - No juicer needed)
Have you ever wanted to juice but didn't have the right tool? Check out this guide on how to do it without a juicer. It's got three delicious recipes too!
Equipment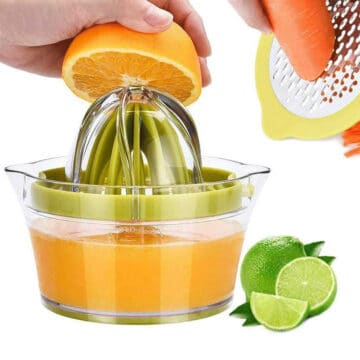 (affiliate link)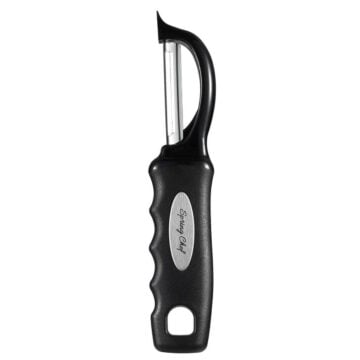 (affiliate link)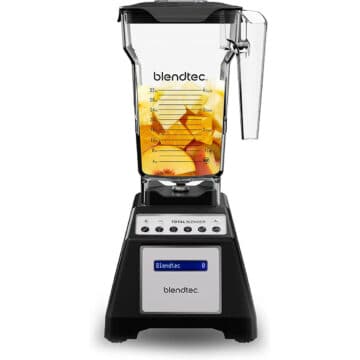 (affiliate link)
Ingredients
1

pink grapefruit

medium

1

orange

medium

1

tomato

small

½

cucumber

small

½

cup

water
Directions
Juice the grapefruit and orange with a citrus juicer (or squeeze with your hand and the help of a fork).

Peel the cucumber with a potato peeler.

Blend for 40 seconds the tomatoes and cucumber (plus the ginger if using) in a blender, along with one cup of water.

Mix the cucumber and tomato juice to the citrus juices and stir well.
Notes
You can strain the cucumber and tomato, but I like to keep the fiber.
If you don't want to peel the cucumber you can blend it, but you might need to strain it if you find the juice too "fleshy."
Nutrition Facts
Calories:
105
kcal
Carbohydrates:
25
g
Protein:
3
g
Fat:
1
g
Saturated Fat:
1
g
Polyunsaturated Fat:
1
g
Monounsaturated Fat:
1
g
Sodium:
8
mg
Potassium:
539
mg
Fiber:
5
g
Sugar:
18
g
Vitamin A:
2186
IU
Vitamin C:
86
mg
Calcium:
73
mg
Iron:
1
mg
Nutrition Facts
Best cleanse juice (Citrus and Vegetable Juice - No juicer needed)
Amount per Serving
% Daily Value*
* Percent Daily Values are based on a 2000 calorie diet.
🌡️ Food safety
Cook to a minimum temperature of 165 °F (74 °C)
Do not use the same utensils on cooked food that previously touched raw meat
Wash hands after touching raw meat
Don't leave food sitting out at room temperature for extended periods
Never leave cooking food unattended
Use oils with high smoking points to avoid harmful compounds
Always have good ventilation when using a gas stove
See more guidelines at USDA.gov.
The information shown is an estimate provided by an online nutrition calculator. It should not be considered a substitute for a professional nutritionist's advice. See our full Nutritional Disclosure here.
Please note that some of the links here are affiliate links, and I will earn a commission if you purchase through those links. I recommend all of the products listed because they are companies I have found helpful and trustworthy.