Ever wondered how to make a sweet potato cake that's not just delicious but also healthy? Well, you're in luck because today, we're diving into the ultimate recipe for sweet potato cake that's moist, easy to make, and packed with all the good stuff.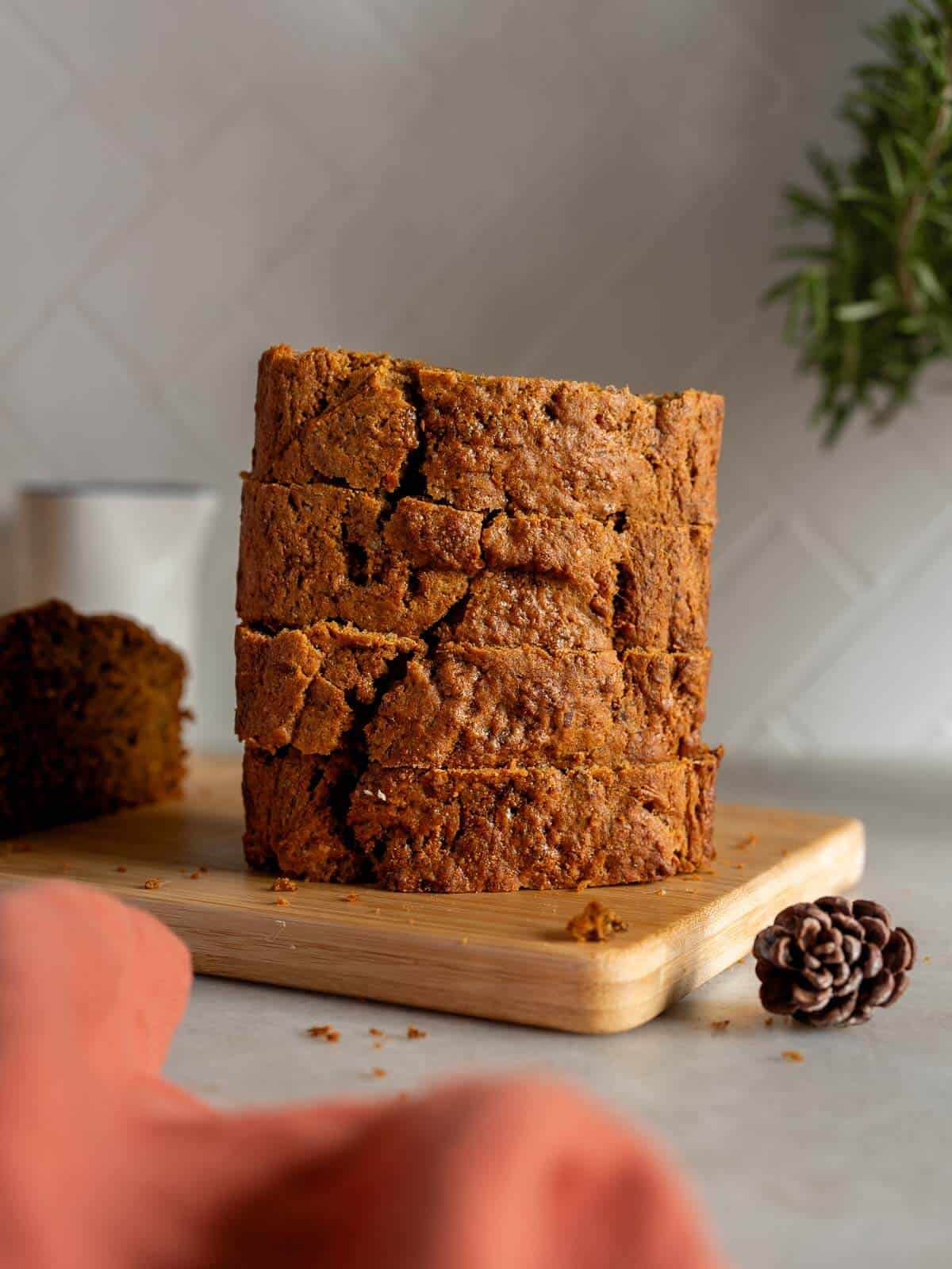 Sweet potatoes are basically nature's multivitamin. They're packed with fiber, vitamins A and C, and a bunch of other nutrients that make you feel like a superhero. So, not only are you indulging in a delicious cake, but you're also doing your body a solid. Talk about a win-win!
You don't need to be a culinary whiz to pull this off. The prep is simple, and you'll be using a large bowl and a bundt pan—no fancy equipment required. Plus, the cake batter comes together in a snap, especially if you opt for canned sweet potato puree.
This scrumptious creation can easily be a dessert but we won't judge if you have a slice for breakfast with a cup of coffee or even better, golden milk. Inspired by our popular pumpkin cake and banana bread, this cake takes it up a notch with its light and fluffy texture, making it perfect for any occasion.
🧡 Why You'll Love This Sweet Potato Cake
Nutrient-Packed: Sweet potatoes are a superfood, y'all! They're loaded with vitamins and minerals that are good for your body and soul.
Easy-Peasy: No need for a culinary degree here. This recipe is straightforward, making it perfect for both kitchen newbies and seasoned chefs.
Vegan-Friendly: Yup, you heard it right! This cake is 100% plant-based, so it's a win-win for everyone.
Moist & Fluffy: Say goodbye to dry, crumbly cakes. This one is moist and fluffy, just the way a cake should be.
Versatile: Serve it as a dessert, snack, or even breakfast. Yes, we said breakfast! It's that good and nutritious.
Jump to:
🧾 Ingredients
The sweet potato cake ingredients that make it SO good are: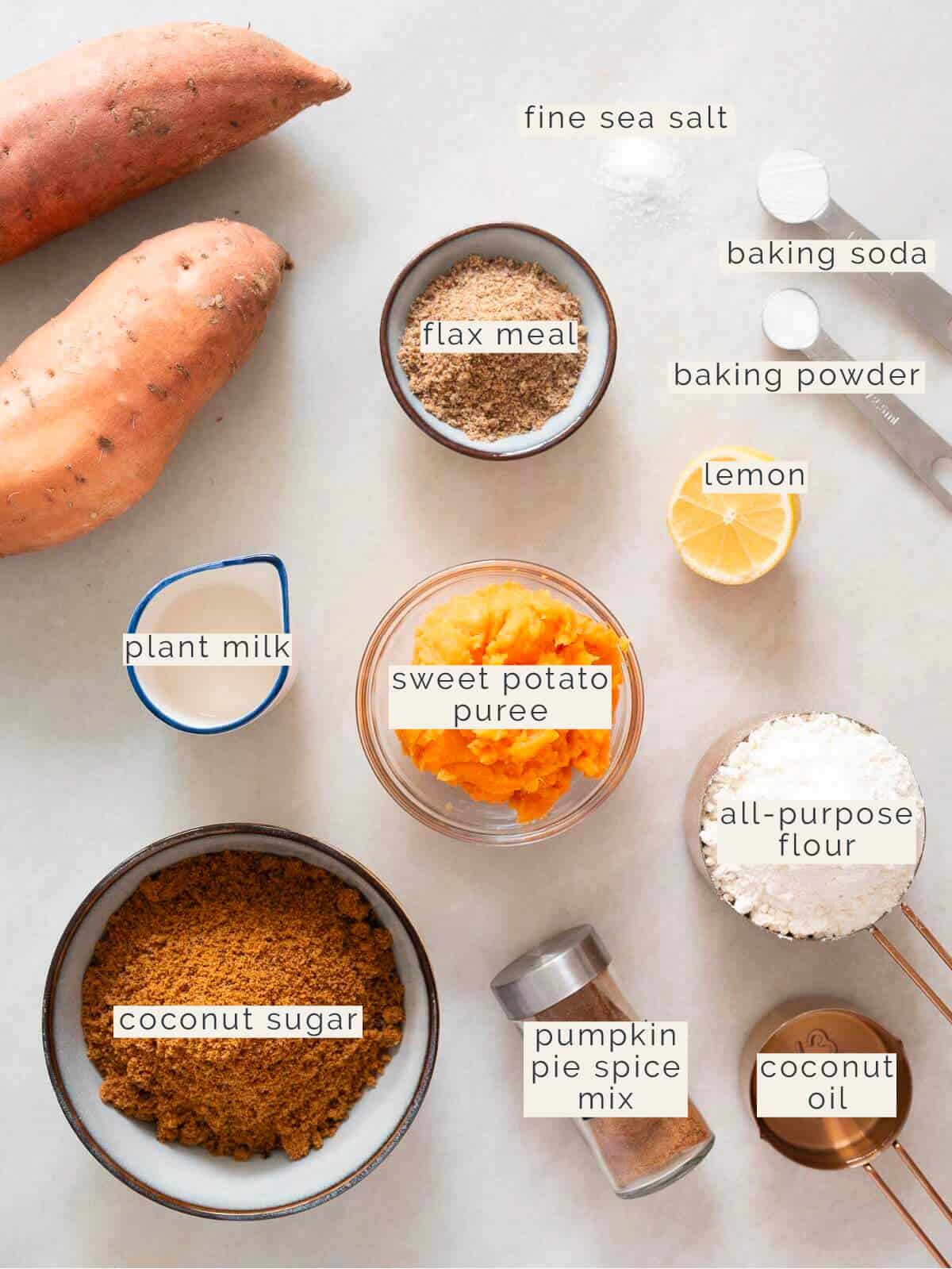 Sweet Potato Puree: This is the star of the show, providing natural sweetness and moisture, plus a boatload of nutrients. We used steamed, mashed sweet potatoes made with fresh sweet potatoes, but canned sweet potatoes as perfect.
All-Purpose Flour: It gives the cake structure and fluffiness, ensuring it's not too dense.
Coconut Sugar: Adds a caramel-like sweetness and depth of flavor, making the cake irresistibly good.
Coconut Oil or Vegetable Oil: Ensures the cake is moist and tender, while also adding a subtle tropical or neutral flavor.
Flax Meal: Acts as a vegan egg substitute, helping to bind the ingredients together and add some fiber.
Lemon Juice: Brightens up the flavors and interacts with the baking soda for a perfect rise. It also helps to make the flax egg/plant milk mixture curdle.
Plant Milk (Soy or Oat Milk Preferable): Adds moisture and helps blend the flavors while keeping it all plant-based.
Pumpkin Pie Spice Mix or Mix of Cinnamon, Nutmeg, and Cloves: Brings in the warm, comforting spices that make this cake a year-round favorite.
Baking Powder: Helps the cake rise, giving it that light and airy texture we all love.
Baking Soda: Works with the lemon juice to ensure the cake rises evenly and has a tender crumb.
Optional: Vanilla Extract: Adds an extra layer of aroma and sweetness, making the cake even more delectable.
See the recipe card for quantities.
🔪 Instructions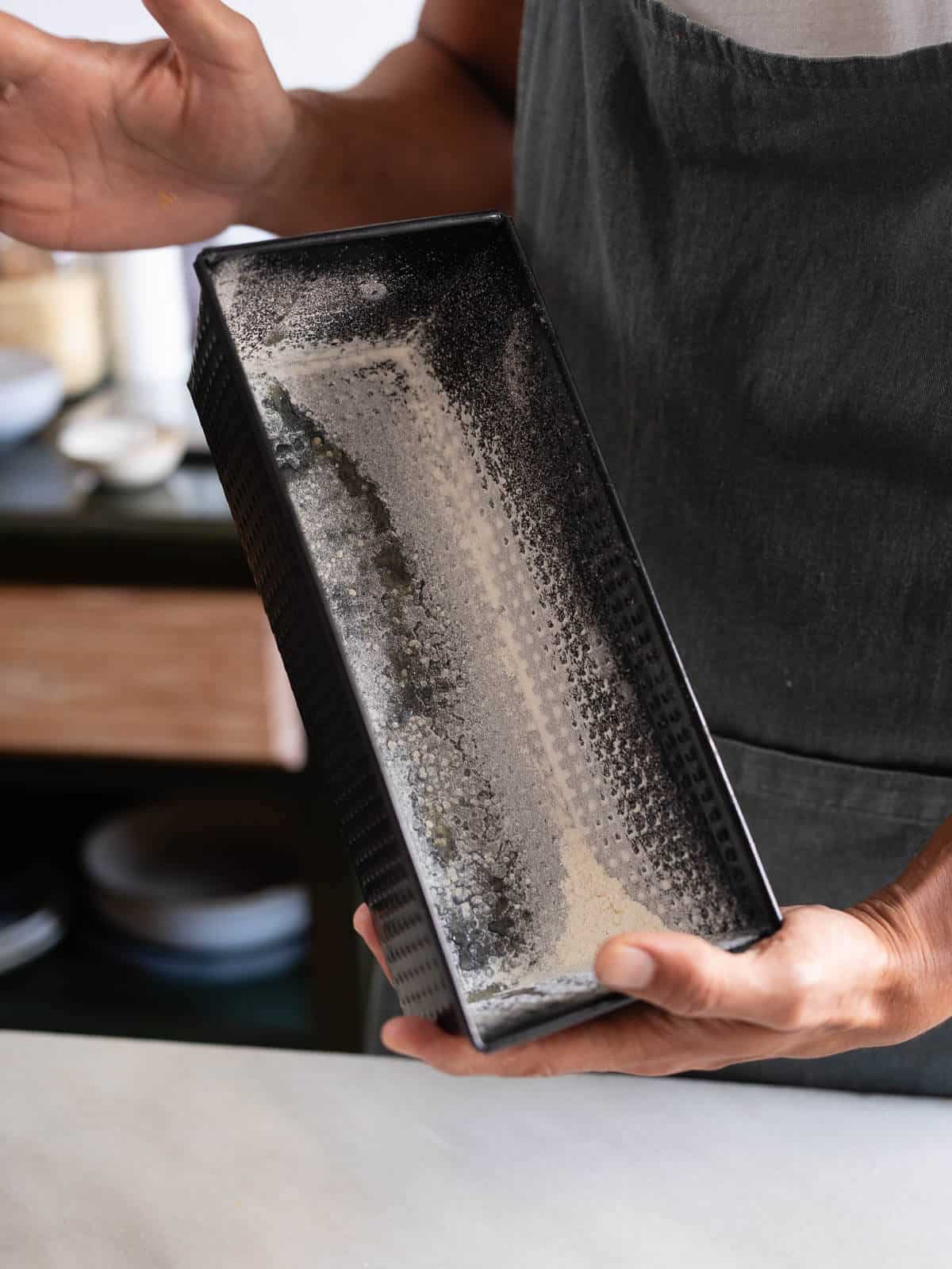 Step 1: Crank up that oven to 350°F! While it's heating, give your loaf pan a quick spritz with some non-dairy cooking spray and some flour.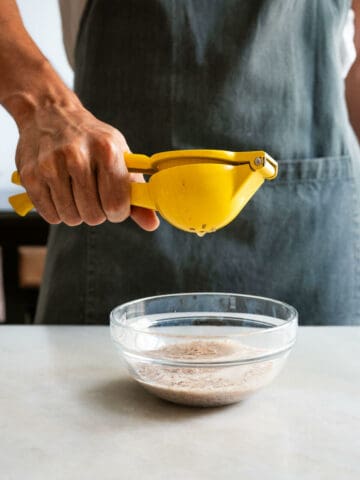 Step 2: Mix your flax meal with plant milk and a splash of lemon. Let it chill for about 5-10 minutes to get all eggy, creating a flaxy vegan buttermilk.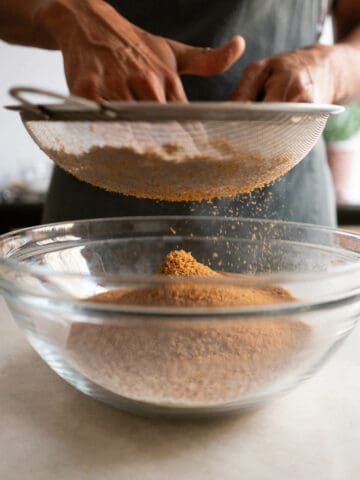 Step 3: Grab a big bowl and sift in your flour, coconut sugar, and all those powdery pals.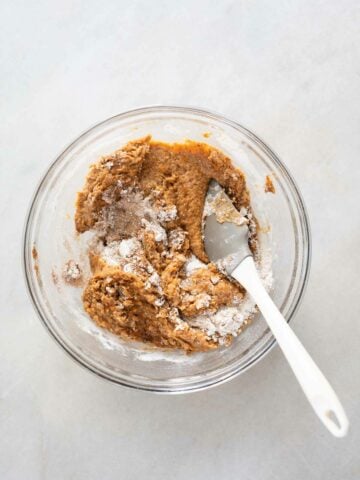 Step 4: Time to marry the wet and dry mixes! Fold them together gently.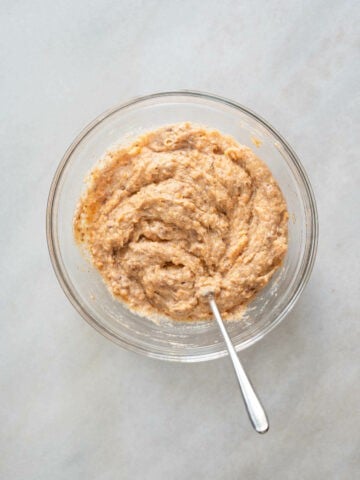 Step 5: No need to go nuts, just make sure there's no dry loners.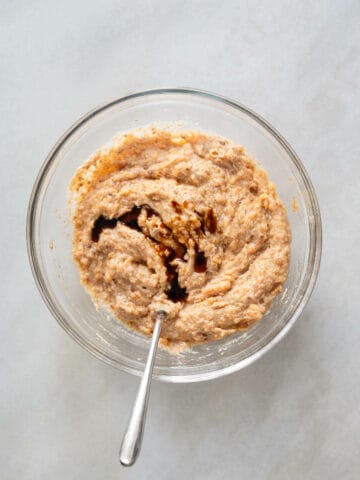 Step 6: Add optional vanilla extract.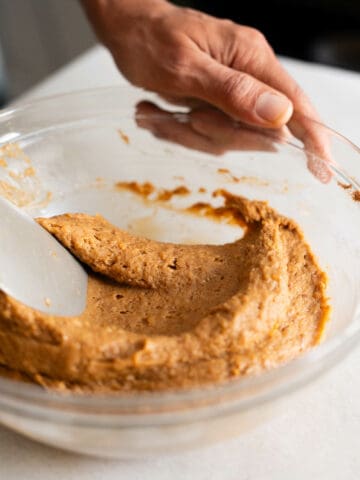 Step 7: Integrate well.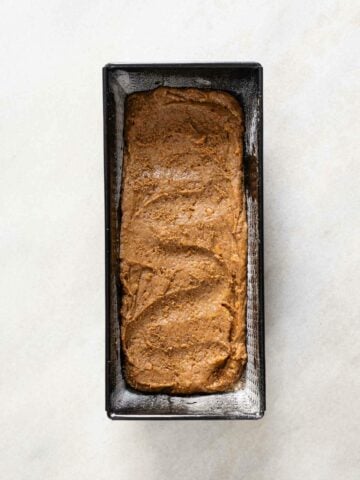 Step 8: Spread that beautiful batter into your prepped pan. Make sure it's nice and even. Into the oven, it goes! Bake for 35-40 minutes; you'll know it's ready when a toothpick plays it clean.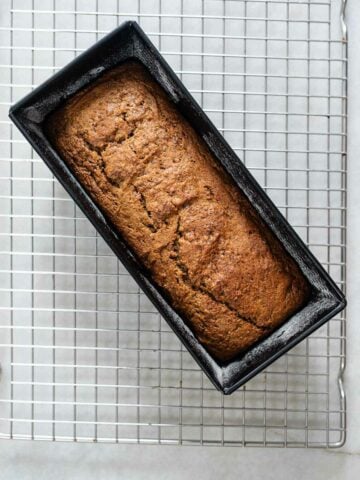 Step 9: Let the sweet potato cake cool completely in the pan for about 10 minutes after baking.
Hint: sprinkle some coconut sugar on top to get a caramelized finish.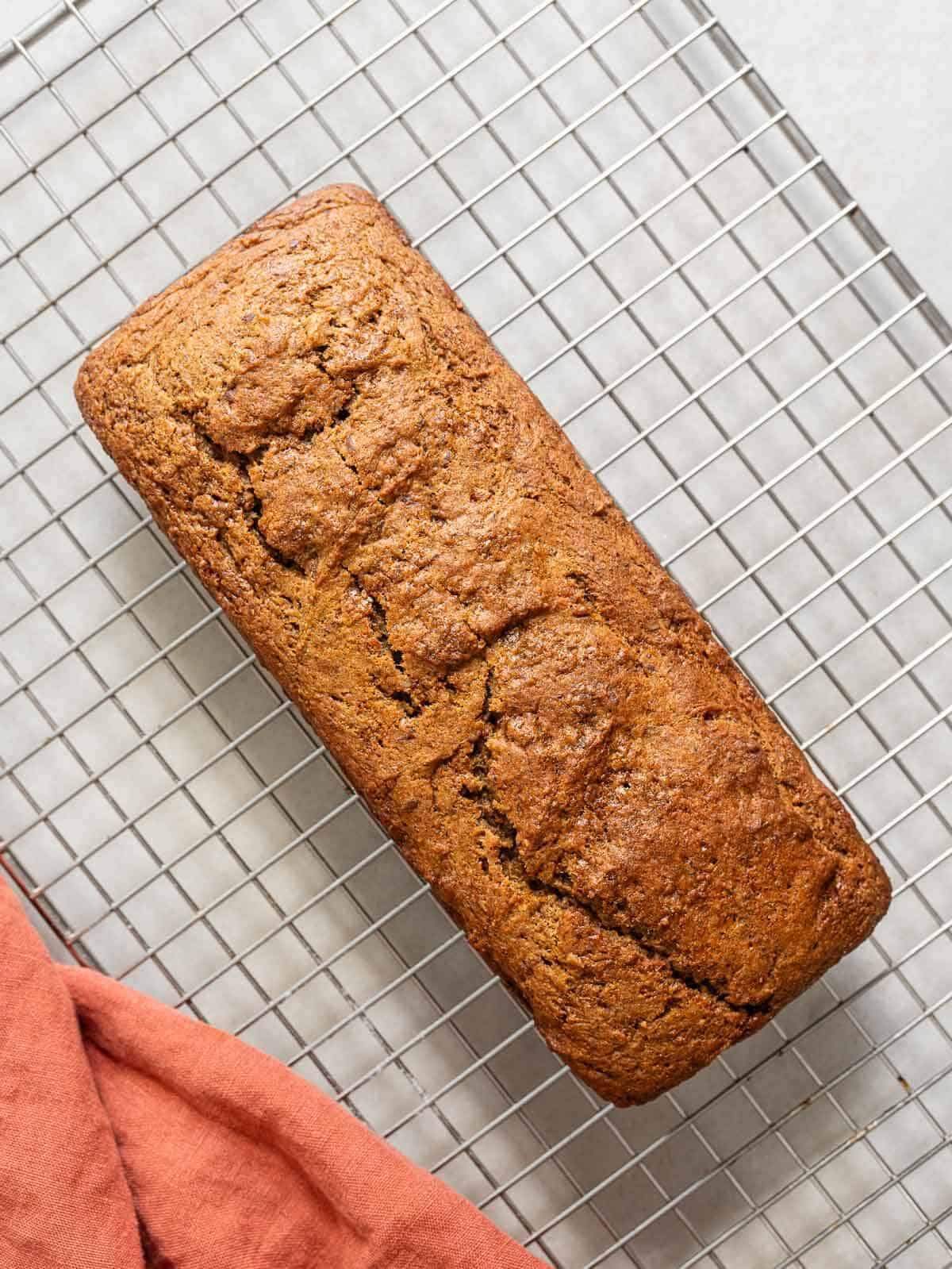 Step 10: Then, free it onto a wire rack to cool down all the way.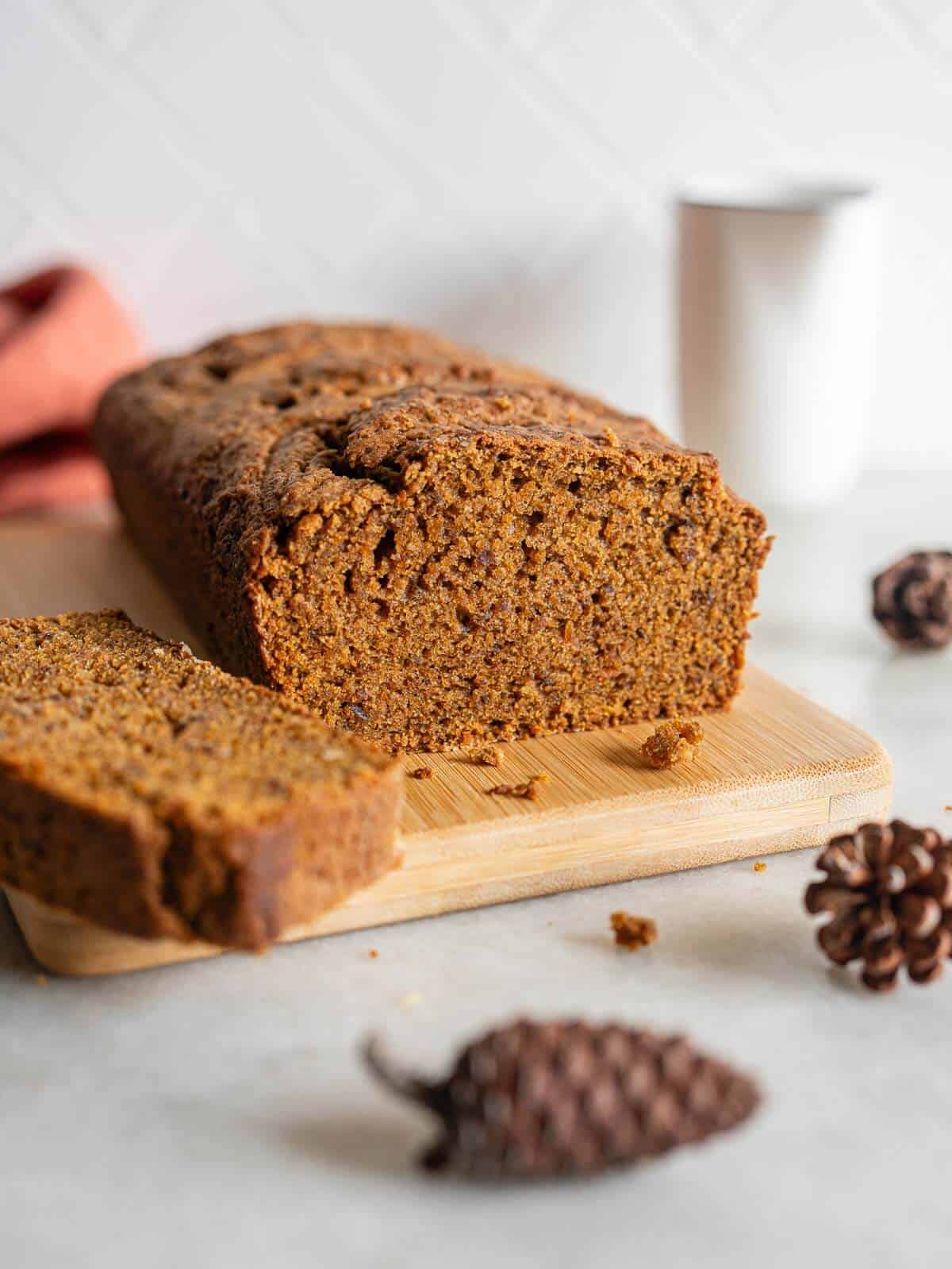 Cut the cooled cake into that beauty and serve it up! Feel like a dollop of vegan cream cheese frosting or powdered sugar? Go for it!
🥢 How to serve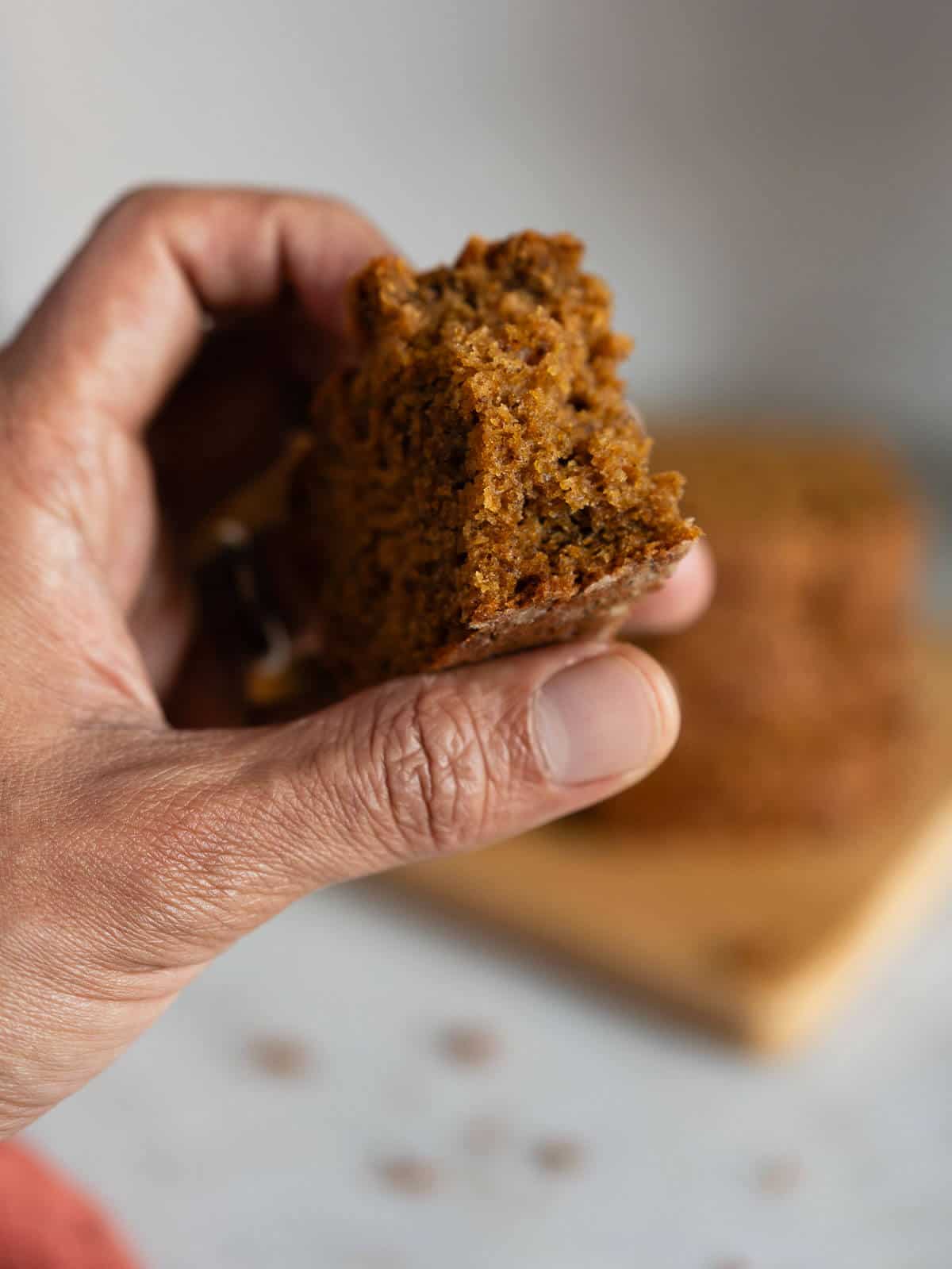 With Vegan Cream Cheese Frosting: Elevate your cake game by slathering a generous layer of vegan cream cheese frosting or vegan buttercream frosting on top. It adds a tangy contrast to the sweet and spiced cake, making each bite a flavor explosion.
A la Mode: Serve a slice warm with a scoop of dairy-free vanilla ice cream. The cold ice cream melts into the warm cake, creating a heavenly combo that's hard to resist.
Sweet Potato Cake Parfait: Layer crumbled cake, coconut whipped cream, and chopped pecans in a glass. Drizzle with a little maple syrup and top with a sprinkle of cinnamon for a deconstructed yet equally delicious experience.
💡 Top Tip
Sift Those Dry Ingredients: You don't want to skip this step. Sifting the all-purpose flour, baking powder, and spices together ensures that everything is well-mixed and lumps-free. This simple action guarantees a cake with a light and fluffy texture every single time. So grab that sifter and make your cake the talk of the town!
🍶 Substitutions
Sweet Potato Puree: If you're out of sweet potato puree, you can substitute pumpkin puree or mashed bananas. They offer similar moisture and natural sweetness.
All-Purpose Flour: You can use a 1:1 gluten-free flour blend for a gluten-free option. Almond flour can also work but may alter the texture slightly.
Coconut Sugar or Brown Sugar: Maple syrup, date paste, or agave nectar can be liquid sweeteners to avoid granulated sugars.
Coconut Oil or Vegetable Oil: Applesauce or mashed avocado can be a healthier fat alternative, though it may make the cake slightly denser. You can also use vegan unsalted butter.
Flax Meal: Chia seeds soaked in water can be a binding agent if you're out of flax meal.
Lemon Juice: Apple cider vinegar can replace lemon juice to make the plant milk curdle.
Plant Milk (Soy or Oat Milk Preferable): Almond milk or rice milk can be used if you have a soy or oat allergy.
Pumpkin Pie Spice Mix: A homemade blend of cinnamon, nutmeg, and cloves can be used if you don't have pumpkin pie spice on hand.
Baking Powder: If you're out, you can make your own by mixing cream of tartar with baking soda.
Baking Soda: You can use double the baking powder as a substitute, but it may affect the rise and texture.
Optional: Vanilla Extract: If you're out of vanilla extract, you can use almond or a vanilla bean for flavor.
📖 Variation
Nutty Twist: Add a handful of chopped pecans or walnuts to the batter for some extra crunch and flavor. Mix them in just before you pour the batter into the loaf pan.
Berry Good: Toss a cup of fresh or frozen blueberries for a fruity kick. Just coat them in a bit of flour first to prevent sinking.
Choco-Love: Feeling indulgent? Stir in a cup of vegan chocolate chips to the batter. It turns the cake into a sweet, chocolatey delight!
🍽 Equipment
Large Mixing Bowl

(affiliate link)

: This is where the magic happens! You'll need a large bowl to comfortably mix all your ingredients without making a mess. It's especially useful when combining wet and dry elements.
Spatula

(affiliate link)

: Don't underestimate the power of a good spatula. It's perfect for scraping down the sides of the bowl to ensure every bit of goodness is mixed in. Plus, it's your best friend when transferring the cake batter into the pan.
Loaf Pan

(affiliate link)

: A loaf pan is your go-to if you're going for that classic bread-like shape. It's ideal for even baking and easy slicing, making it a must-have for this recipe. Just make sure to grease it well for a smooth cake release. You can also use a round baking dish.
🥡 Storage
In the Fridge: Store any leftover cake in an airtight container and keep it in the fridge for up to a week. If you prefer to enjoy it warm, simply reheat a slice in the microwave for about 20-30 seconds.
Freezing: If you've got more cake than you can handle right away, no worries! Wrap individual slices or the whole cake in plastic wrap and then in aluminum foil. Store in the freezer for up to 3 months.
Reheating from Frozen: When you're ready to indulge again, let the frozen cake thaw in the fridge overnight. If you're in a hurry, you can also reheat it directly from the freezer. Just place a slice in the microwave and heat for about 1-2 minutes, checking at 30-second intervals to prevent overheating.
❓ FAQ
Do you have to wrap sweet potatoes when baking?
Nope, you don't have to wrap sweet potatoes when baking them. Leaving them unwrapped makes the skin a bit crispy, which some people love. Wrapping them in foil can steam the potatoes, making the skin soft and the flesh mushy. So, it's all about your texture preference! If you're using sweet potato puree for this recipe, baking them unwrapped can add a nice depth of flavor.
📚 More delicious baking recipes
Also, try our Italian Plum Cake, Brown Sugar Peach Cake, Moist Carrot Cake, and our all-time favorite apple cake.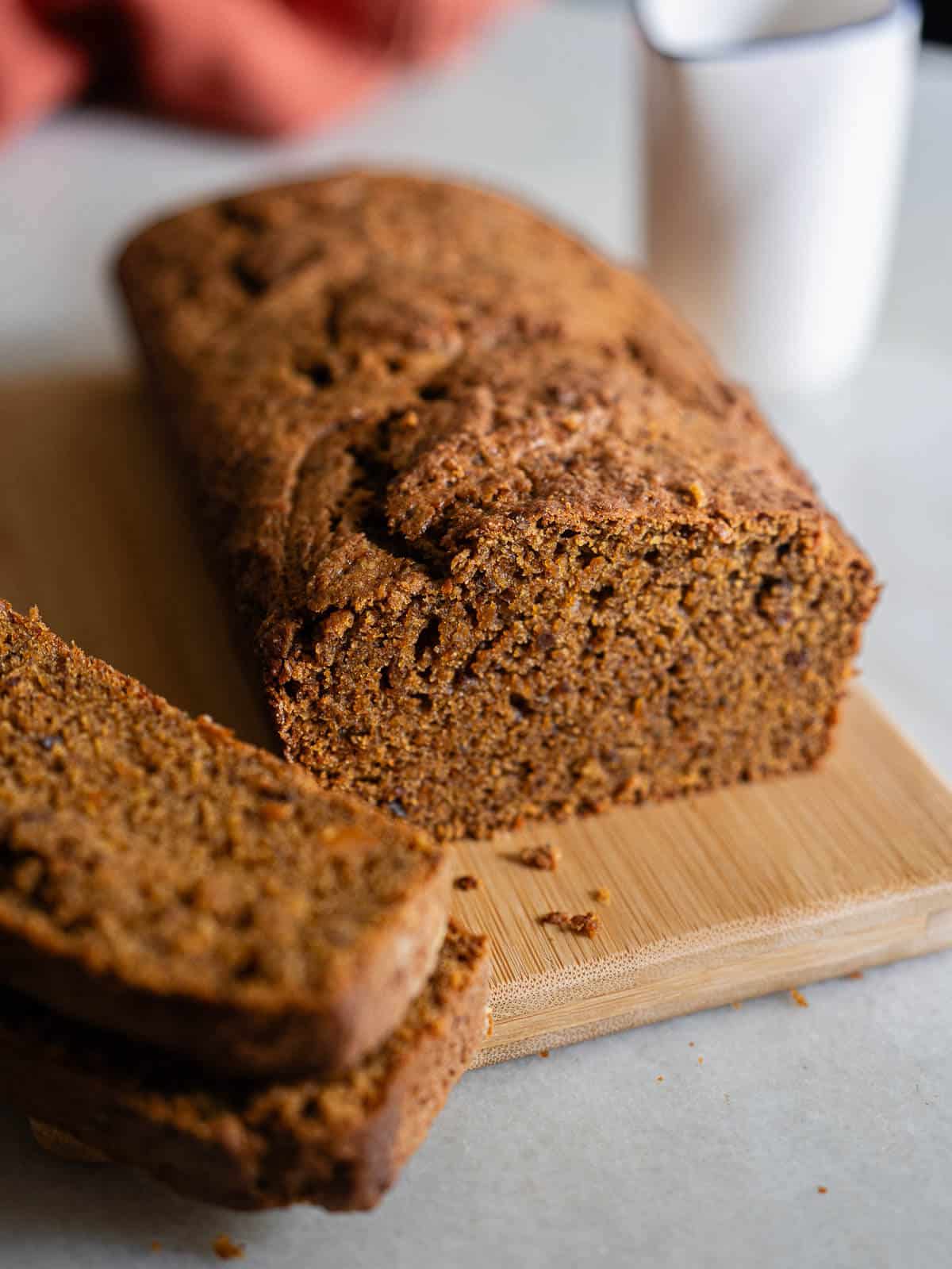 ⭐ If you try this sweet potato loaf cake recipe, let us know! 💬 Leave a comment, rate it, and don't forget to tag us @ourplantbasedworld on Instagram. Cheers!
🎥 Video
📋 Recipe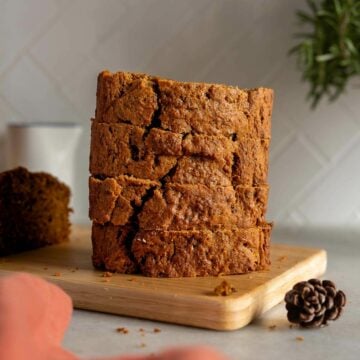 Easy Sweet Potato Cake
Discover how to make the ultimate Sweet Potato Cake that's both delicious and healthy! mMoist, easy-to-make treat that's packed with nutrients.
Equipment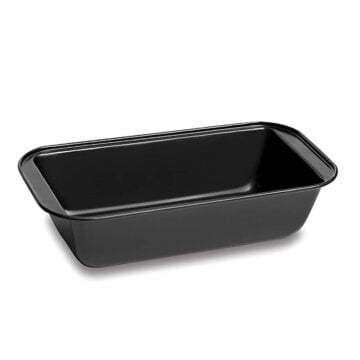 (affiliate link)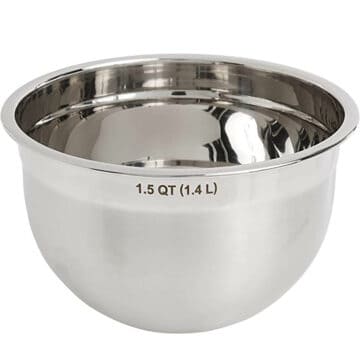 (affiliate link)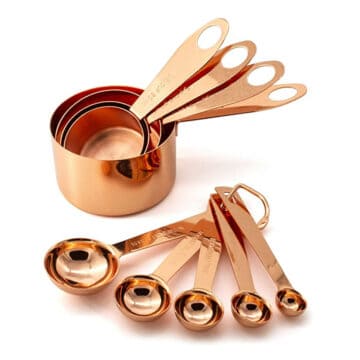 (affiliate link)
Directions
Preheat Oven. Preheat your oven to 350°F (175°C). Spray a rectangular loaf pan with non-dairy cooking spray.

Make flax eggs. Combine flax meal, plant milk, and lemon. Let the mixture sit for 5-10 minutes.

Dry Mix. In a large bowl, sift the flour, coconut sugar, baking powder, baking soda, salt, and spices. Give it a good whisk to make sure everything is well-mixed.

Wet Mix. In a separate bowl, whisk together the sweet potato puree, coconut oil, and flax eggs. Make sure it's all well combined.

Combine ingredients. Pour the wet ingredients into the dry ingredients and fold them together. Don't overmix; just make sure there are no dry spots.

Pour batter. Evenly distribute the batter into a prepared loaf pan with oil spary and flour to avoid sticking.

Bake Time. Pop them into the preheated oven and bake for 35-40 minutes. You'll know they're done when a toothpick inserted into the center comes out clean.

Cool Down. Let the loaves cool in the pans for about 10 minutes. Then, remove them from the pan and let it cool completely on a wire rack.

Serve & Enjoy. Slice it up and serve slightly warm or at room temperature. You can even add a dollop of vegan cream cheese frosting if you're feeling fancy!
Nutrition Facts
Calories:
254
kcal
Carbohydrates:
32
g
Protein:
2
g
Fat:
14
g
Saturated Fat:
11
g
Polyunsaturated Fat:
0.4
g
Monounsaturated Fat:
1
g
Sodium:
312
mg
Potassium:
156
mg
Fiber:
2
g
Sugar:
13
g
Vitamin A:
5132
IU
Vitamin C:
6
mg
Calcium:
62
mg
Iron:
1
mg
Nutritional Disclaimer
The information shown is an estimate provided by an online nutrition calculator. It should not be considered a substitute for a professional nutritionist's advice. See our full Nutritional Disclosure here.
Affiliate Disclaimer
Please note that some of the links here are affiliate links, and I will earn a commission if you purchase through those links. I recommend all of the products listed because they are companies I have found helpful and trustworthy.