Immerse yourself in a refreshing gust of flavors with our Lentil Tabbouleh Salad, a harmonious blend of nature's bounty and culinary expertise. This delightful dish marries the nuttiness of lentils with the zestiness of tabbouleh, creating a symphony for your palate. Brace yourself for a gastronomic journey that celebrates not only taste but also the health-enhancing magic of seasonal, plant-based ingredients.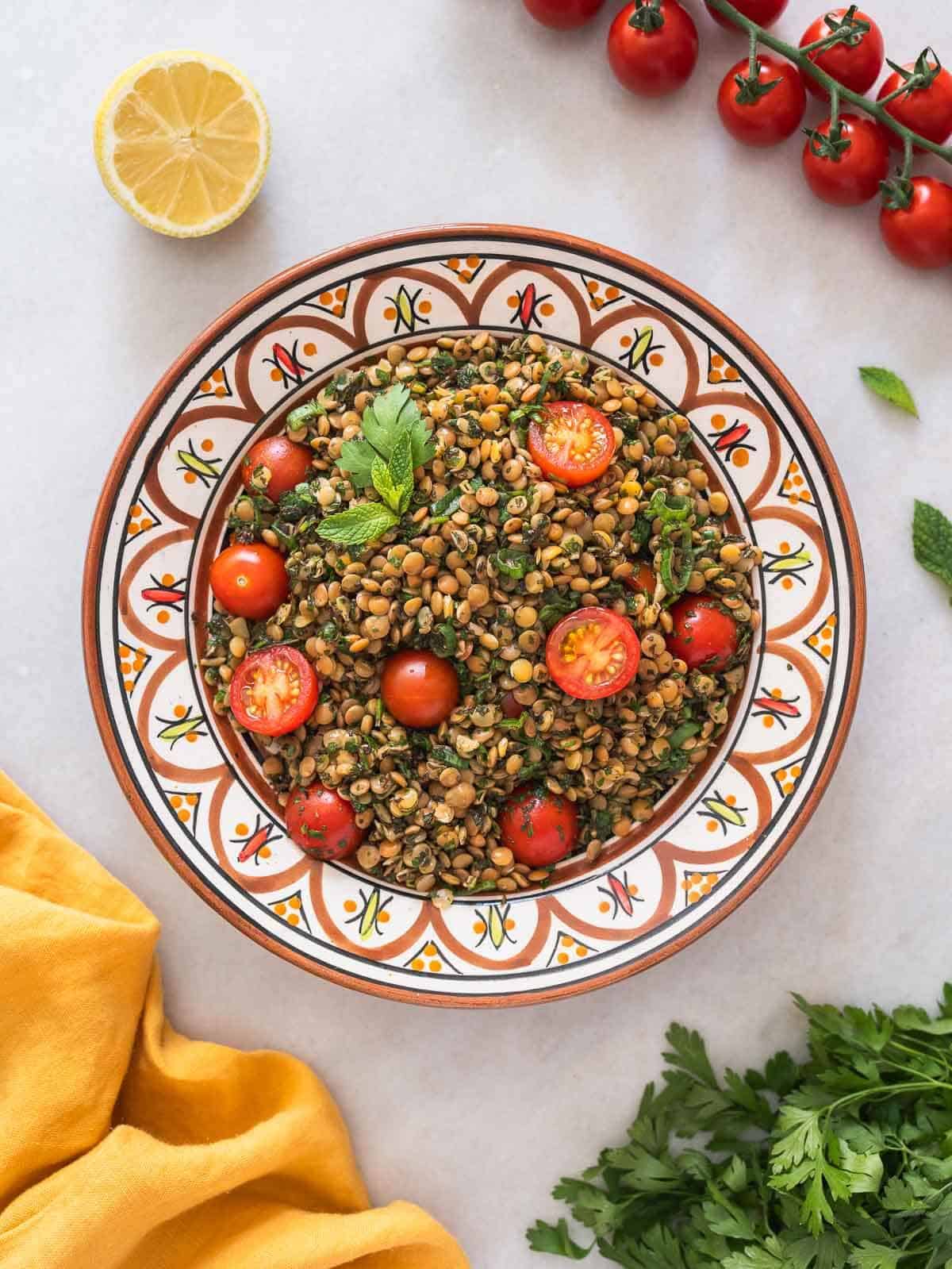 Our lentil tabbouleh recipe answers your quest for a nutritious yet effortless culinary experience. The humble lentil salad is a nutrition powerhouse - packed with protein, fiber, and essential minerals; it's a winning dish for your taste buds and your health.
And the best part? Whether you choose to use dried green lentils or opt for the convenience of canned lentils, this dish is a breeze to whip up, perfect for those busy days when you want to nourish your body without spending hours in the kitchen; this salad can be served as a main meal, appetizer, or side dish.
The beauty of our delicious lentil tabbouleh salad also lies in the balance of flavors. Fresh herbs infuse a burst of verdant freshness, while the tang of lemon juice adds a punch of vitality. Sweet cherry tomatoes contrast beautifully with the earthy lentils, echoing the vibrant spirit of a classic tabbouleh salad. When you make lentil tabbouleh, you're crafting a dish that satisfies your appetite and brings color and vitality to your table, showcasing the best of plant-based eating.
Jump to:
🧾 Ingredients
This Middle Eastern salad is made with just a few delicious ingredients: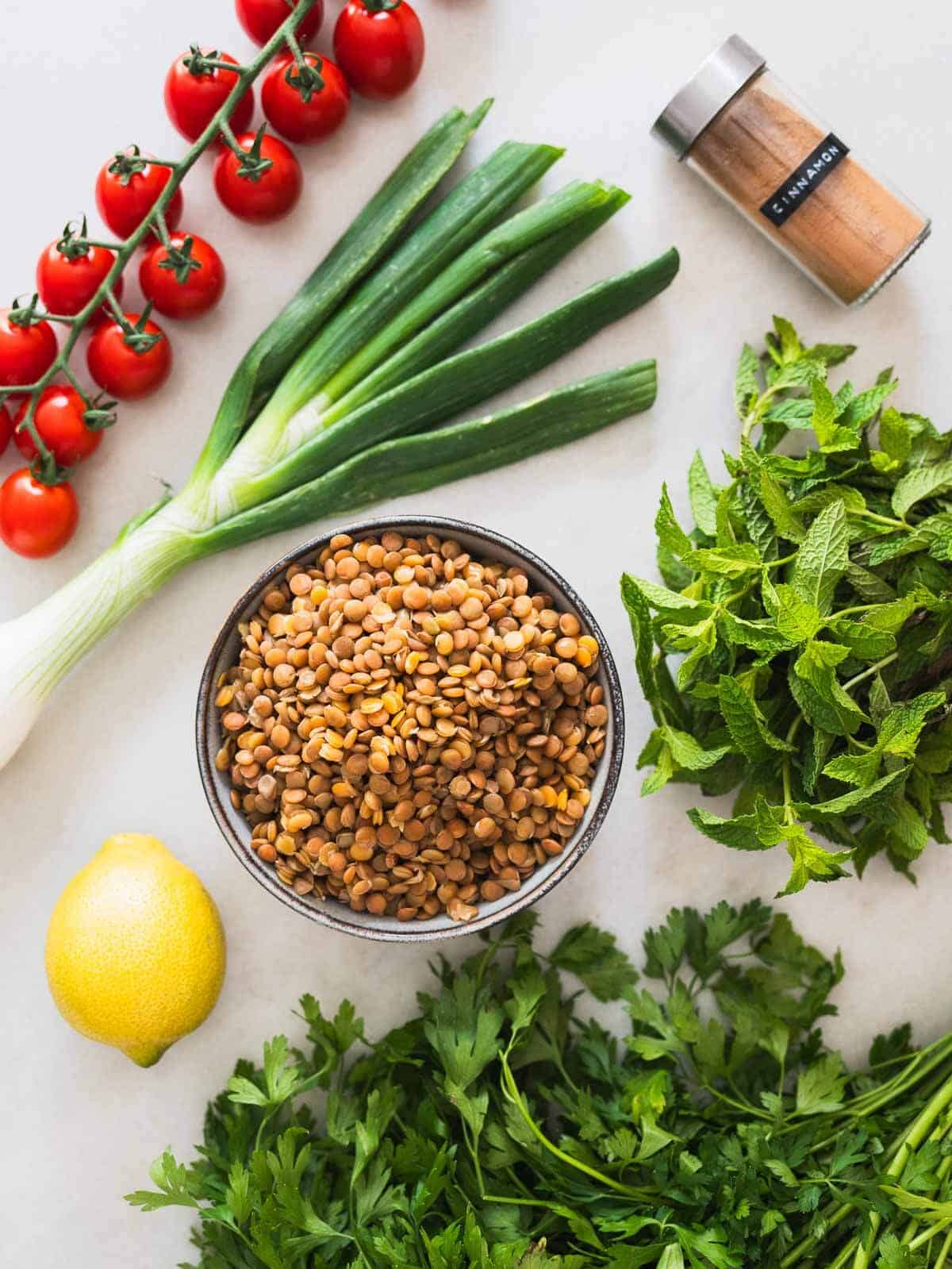 Green or Brown Lentils: Loaded with protein and fiber, these lentils not only give our dish a strong base but also contribute a subtle, earthy flavor, providing a perfect canvas for the other vibrant ingredients.
Cherry Tomatoes: These little gems deliver a sweet tang, enhancing the overall flavor profile. They're also rich in lycopene, a powerful antioxidant.
Green Onion: green or spring onions add a mild, sweet oniony flavor without overpowering the salad. Its vibrant color also adds to the visual appeal of the dish.
Fresh Italian Parsley: Its bright, herbaceous flavor cuts through the richness of the lentils. Plus, it's packed with vitamin K, supporting bone health.
Mint: Mint leaves lend a unique coolness that complements the overall zestiness of the salad. They are also known for their digestive benefits.
Lemon Juice: It provides a citrusy tang that uplifts the earthy flavors of the lentils and vegetables. Moreover, it aids digestion and is packed with vitamin C.
Cinnamon: A sprinkle of this spice introduces a warming, sweet undertone that ties all the flavors together. It's also linked to several health benefits, like reducing blood sugar levels.
Optional: extra virgin olive oil
See the recipe card for quantities.
🔪 Instructions
This lentil tabouli salad involves 3 simple steps.
Washing and preparing your ingredients.
Chopping and blending.
Combining all the ingredients.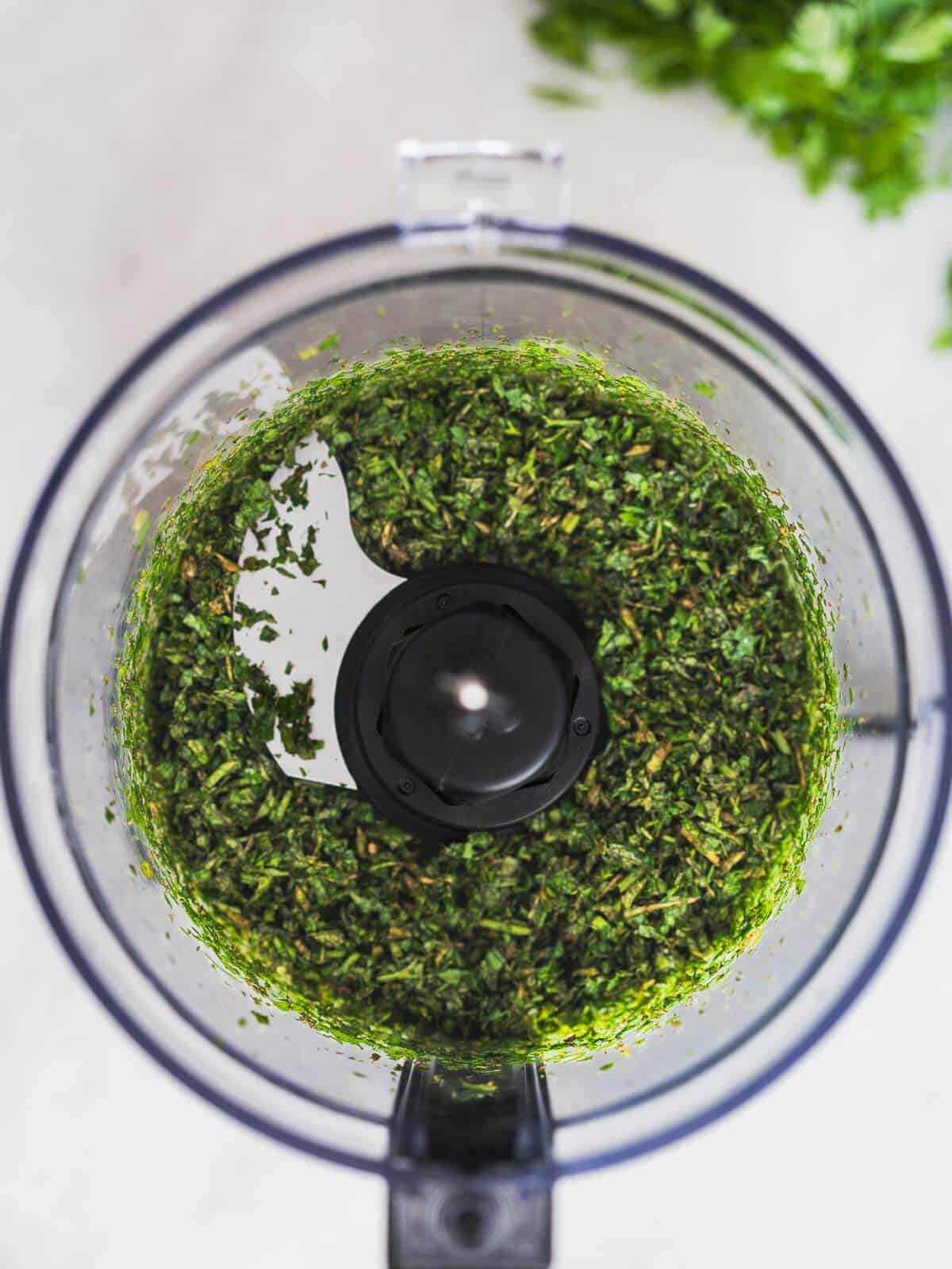 Finely chop parsley and fresh mint leaves, or place them in a food processor.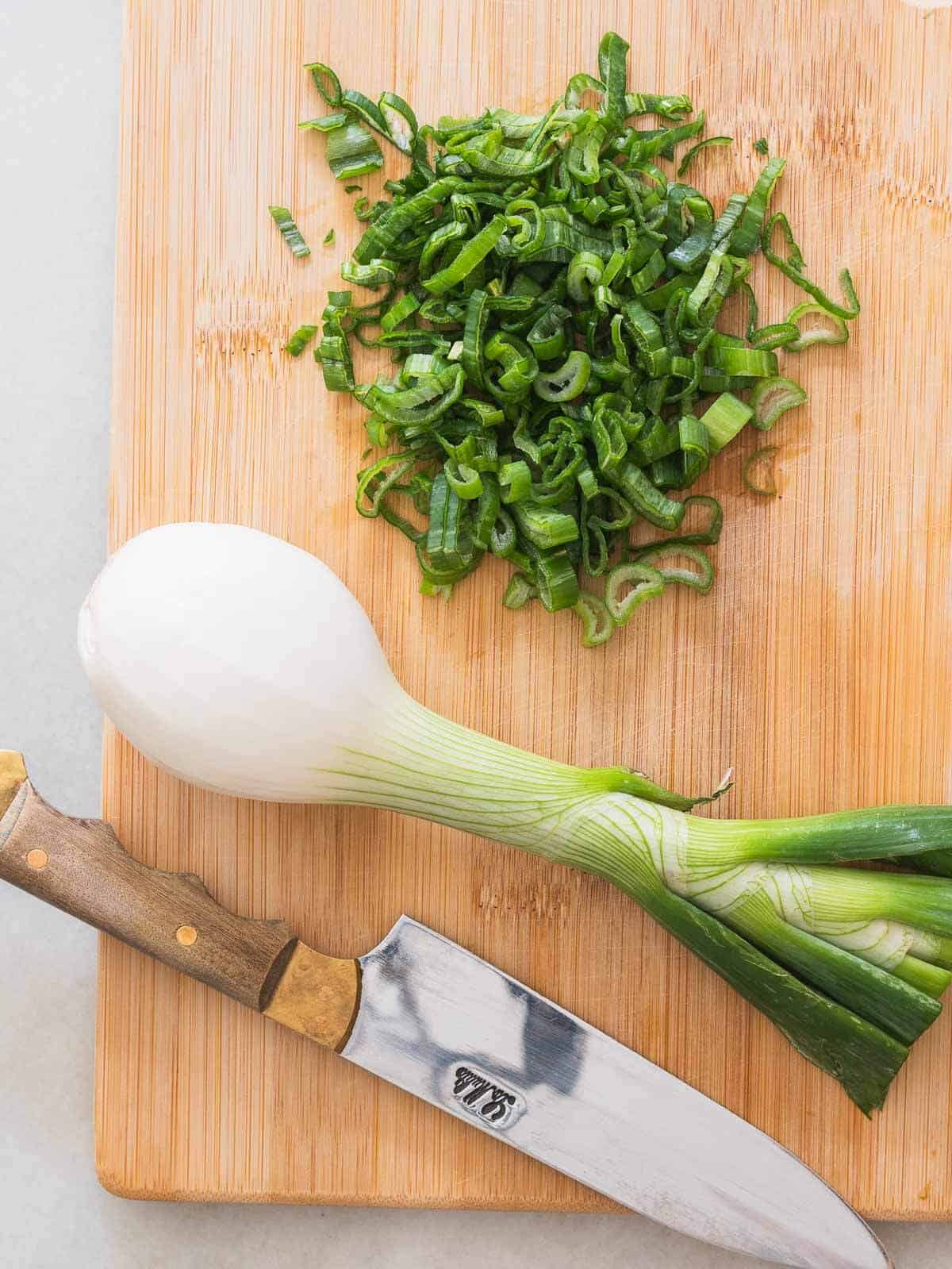 Finely slice green onions tops.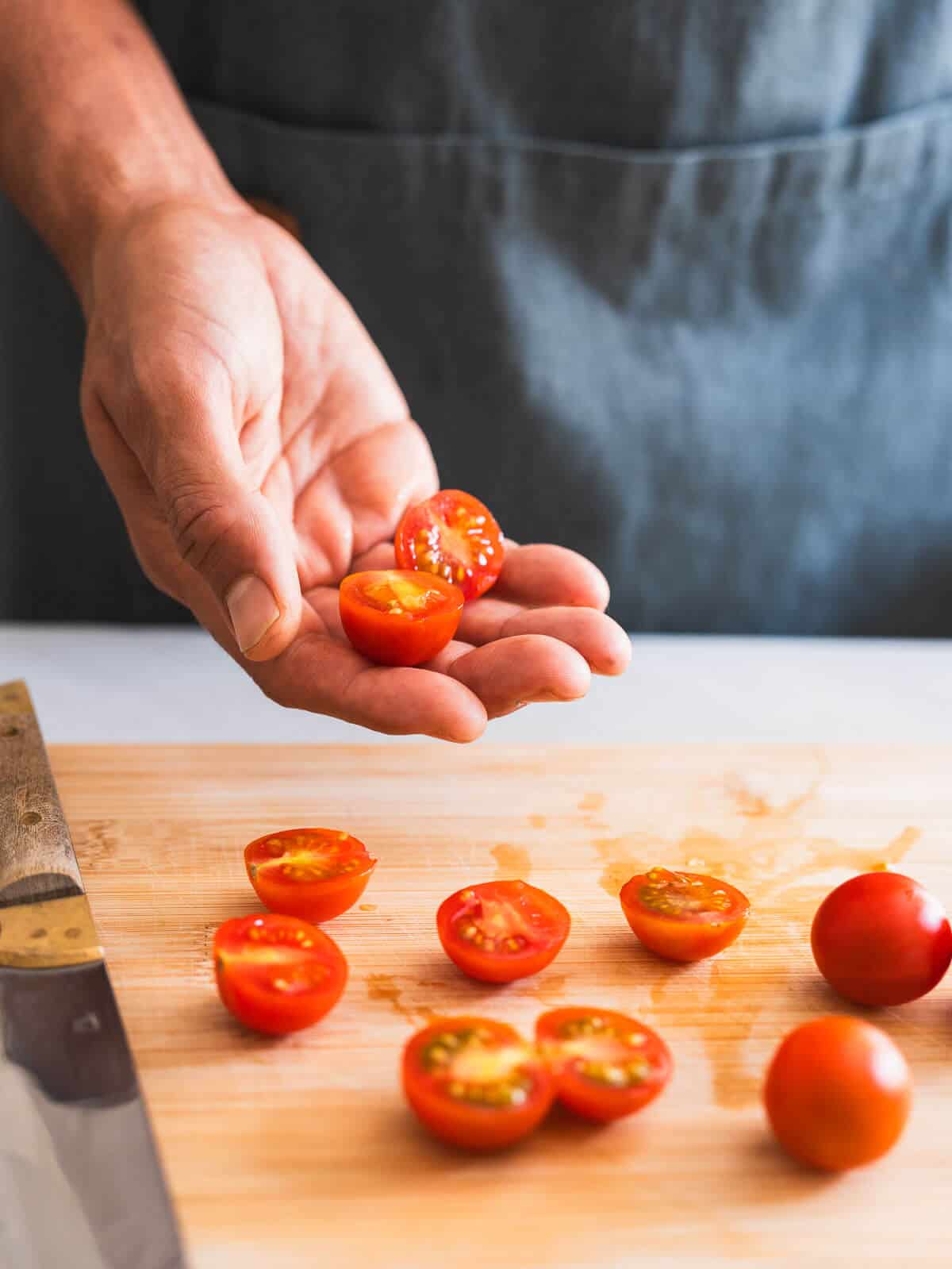 Halve cherry tomatoes.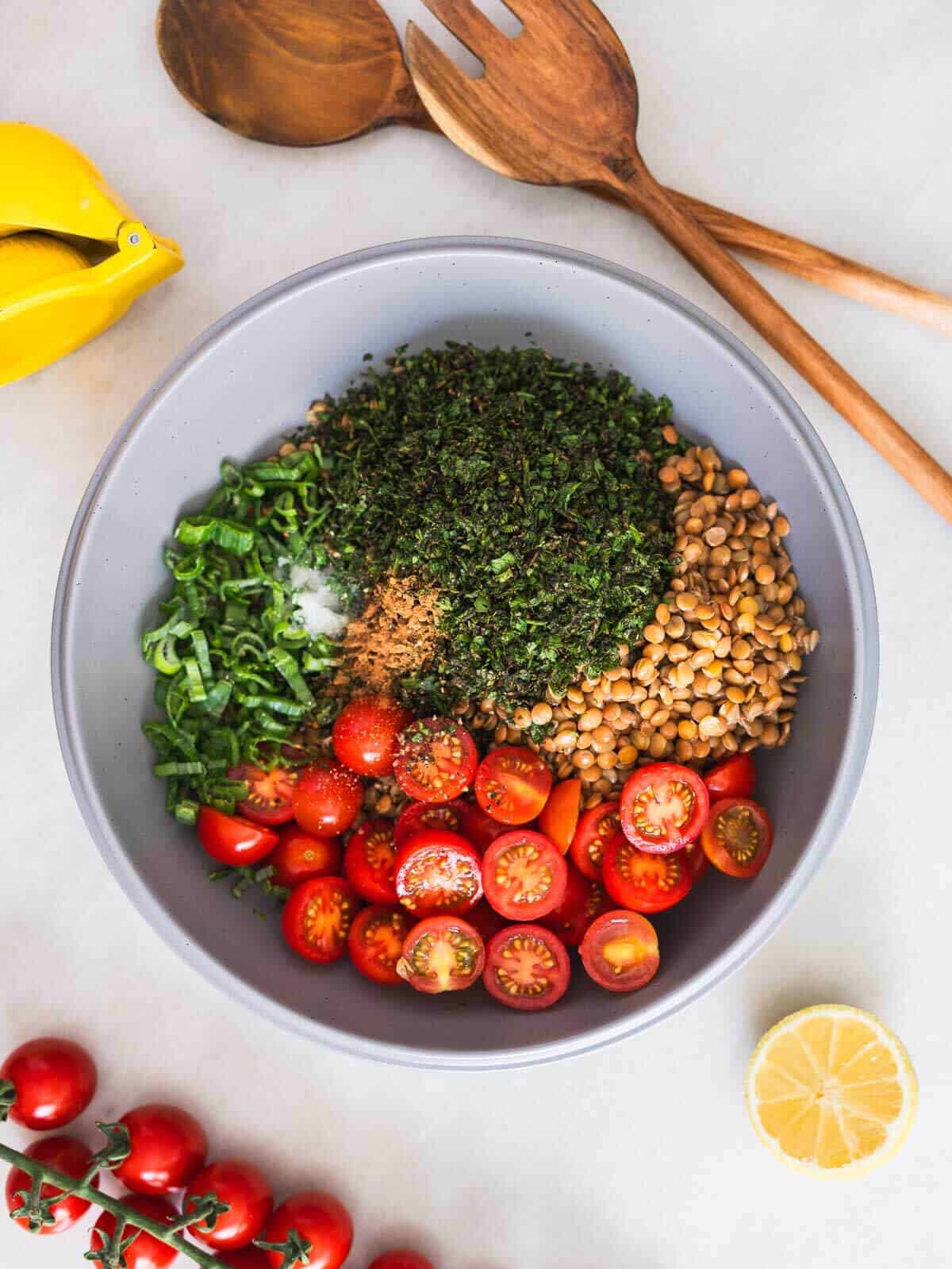 Put all the salad ingredients in a large bowl and season.
Combine all the ingredients in a large bowl, including cinnamon, fresh lemon juice, chopped tomatoes, and cucumbers (if using), drained lentils, ground cinnamon, kosher salt, and black pepper. Optionally drizzle with extra virgin olive oil, or avoid if you are following an oil-free diet.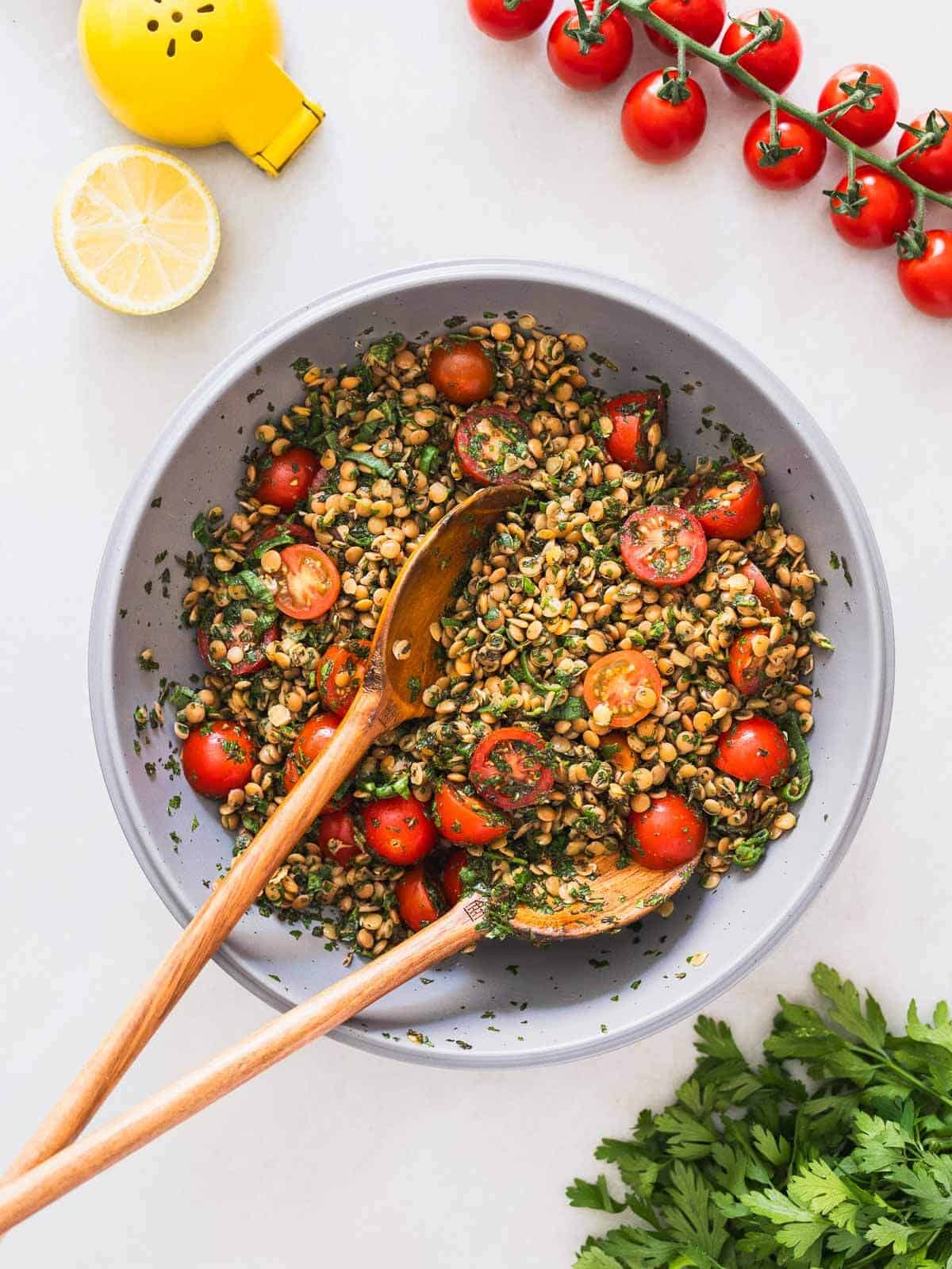 Hint: our usual preference is to enjoy this salad oil-free. We find it wonderfully flavorful as is, and the added benefit of sparing the calorie intake usually associated with the olive oil in the traditional recipe is a welcome bonus.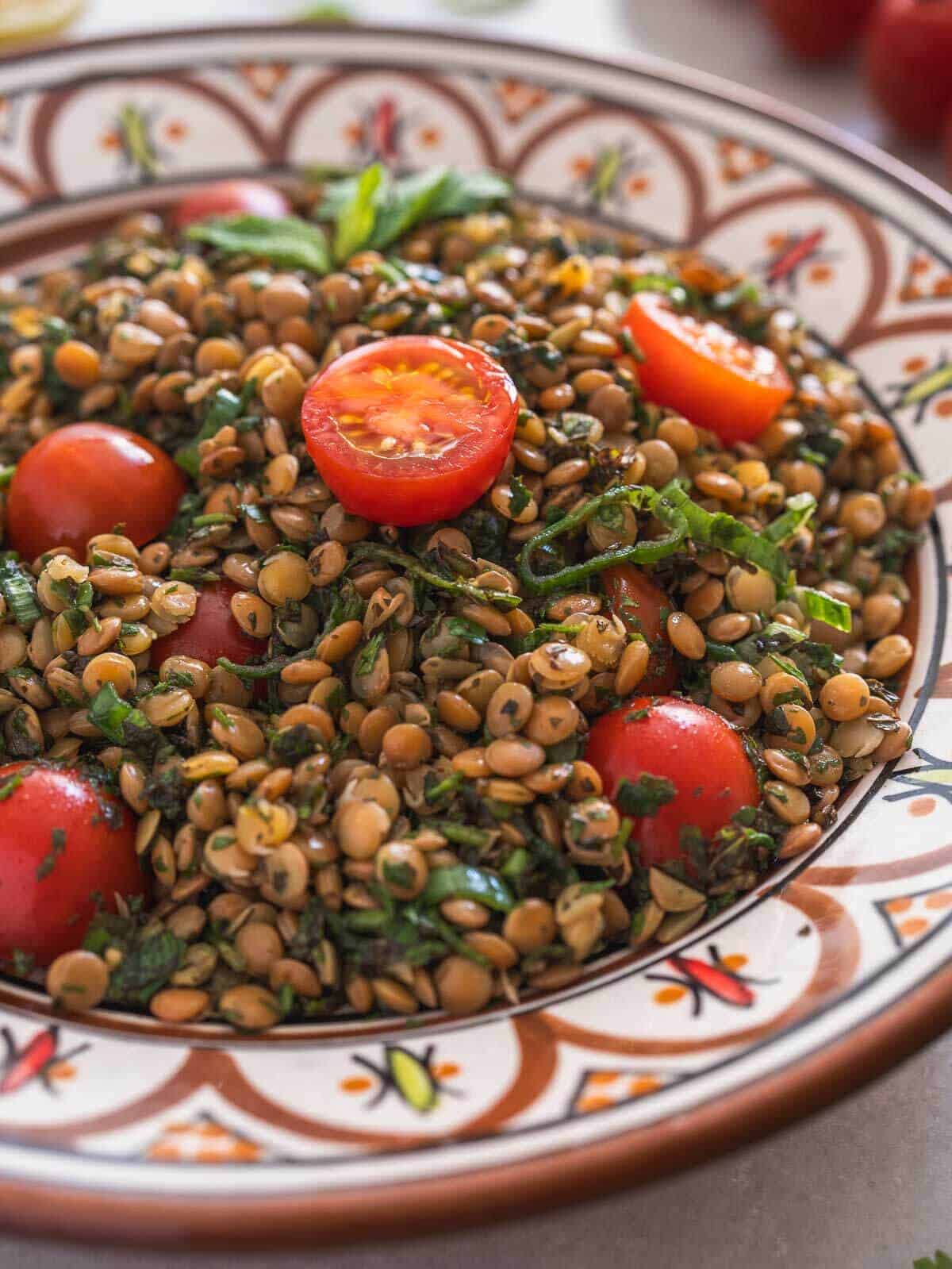 Hint: if you use dry lentils, let them soak for at least one hour and then cook for 12-15 minutes in water or vegetable stock to get firmer lentils and not become mushy.
🍶 Substitutions
In this recipe, all ingredients are already vegan-friendly and naturally gluten-free. However, if you want to make substitutions due to dietary preferences or availability, here are some suggestions:
Green or Brown Lentils: You could use canned lentils for a quicker alternative; just be aware they might be softer than home-cooked ones. Chickpeas could be a great substitute if you want a different texture, although the flavor profile will change slightly. Red lentils that you might use to make daal can also be used on this salad, as long as they are firm enough to hold their shape.
Cherry Tomato: You could use grape tomatoes, plum tomatoes, or any sweet, ripe tomato variety you prefer.
Fresh Parsley: Fresh cilantro could work if you don't have flat-leaf parsley. It has a different flavor, and is more citrusy and robust, but it complements the other ingredients nicely. Curly parsley also works.
Mint: If mint is too pungent for you, try substituting it with fresh basil leaves. This will alter the flavor, making it slightly sweeter and less sharp.
Lemon Juice: Lime juice can be a good substitute if you're out of lemons. It's a bit more tart and tropical in flavor, but it will still provide the acidity you need.
Green Onion: red onion, chives, or leeks can work as a substitute. They both have a milder flavor compared to green onions but will still add a subtle onion note.
Cinnamon: If you don't have cinnamon, try a bit of nutmeg or allspice. The taste will be different but still will add an interesting warm, spicy note to the salad.
📖 Variations
In addition to the Traditional Lebanese Tabbuleh and this lentil version, find some extra creative ways we have used this versatile dish for a change.
Super fresh: add Persian or English cucumbers. We like it as it adds a refreshing crunch to our flavorful salad. The high water content helps balance the dense lentils, creating a delightful textural contrast.
Quinoa Tabbouleh: For a gluten-free twist, replace lentils with cooked quinoa. This super-grain adds a fluffy texture and slightly nutty flavor to the salad while keeping it light and refreshing.
Rainbow Tabbouleh: Add more color and variety to your salad by including diced bell peppers of different colors, radishes, and even pomegranate arils. This enhances the visual appeal and introduces new flavors and textures. Top it with vegan feta cheese for a Greek Salad touch.
Spiced Tabbouleh: Add an extra kick to your Lentil Tabbouleh by incorporating a hint of spice, such as the Lebanese seven spices (Baharat). You could toss in some finely chopped jalapeños or sprinkle a dash of cayenne pepper for a spicy version of the traditional salad.
Argentinean flare: sometimes, we even add a dollop of carrot tops chimichurri to give it a South American touch.
Italian: since we always have some pestos in our fridge, but we do not always have fresh mint, we have tried replacing Tabuli's mint with our mint pesto or the arugula pesto, which adds a peppery note.
🍽 Equipment
Large Bowl: A generously sized bowl is essential for combining all your salad components with ease. Its ample space allows you to toss the ingredients together gently, ensuring everything gets evenly coated with the dressing without any spillage.
Food processor: a time-saving hero in the kitchen, a food processor

(affiliate link)

or blender

(affiliate link)

can swiftly chop your destemmed herbs, seamlessly infusing your salad with their fresh, verdant flavors. However, if you have a bit more time on your hands and are looking for a more traditional approach, hand-chopping the herbs with a knife or a mezzaluna offers superior results, providing a satisfying texture and appearance to your Lentil Tabbouleh.
Spatula: A spatula is a valuable tool for delicately folding salad ingredients. It allows you to incorporate everything without mashing the tender lentils or bruising the fresh veggies, helping maintain the salad's delightful textures.
🥡 Storage
For keeping the Lentil Tabbouleh in the fridge:
Once the salad is prepared, place it in an BPA-free

(affiliate link)

airtight container.
Store it in the refrigerator. It will keep well for up to 3-4 days.
For the best flavor, give it a quick stir before serving.
Reheating is not typically necessary for this salad as it's served cold. If you prefer it at room temperature, simply remove it from the fridge about 30 minutes before you plan to eat.
To freeze the Lentil Tabbouleh:
While it's possible to freeze it, we wouldn't recommend doing so. The texture of fresh ingredients like optional cucumber, tomatoes, and herbs may become mushy once thawed. Lentils freeze well though, so if you have leftover cooked lentils, those can be frozen for up to 3 months.
For meal prepping:
Cook your lentils ahead of time and store them in the fridge.
Prepare the dressing and store it in a separate jar.
Chop your vegetables, but keep them separate as well, to prevent them from getting soggy.
When you're ready to eat, combine all the components, give them a good mix, and enjoy your fresh and nutritious Lentil Tabbouleh Salad.
💡 Top tip
If you decide, add cucumber to this salad. Going for English or Persian varieties is your best bet due to their lower water content, eliminating the need for deseeding. If regular cucumbers are your only option, do deseed them prior to incorporating into the lentil mix. This helps prevent over-saturation, ensuring your salad remains crisp and refreshing, even as leftovers.
❓ FAQ
Where is Tabbouleh from?
Delving into the roots of Tabbouleh, we find that this dish's storied history traces back to the highlands of Lebanon and Syria over four millennia ago. The term "tabbouleh" stems from the Arabic verb 'taabil,' suggesting the action of seasoning or spicing. The theory among many historical scholars is that aromatic herbs, referred to as 'qadb' in ancient times, formed an integral component of the Arab culinary culture during the Middle Ages. These herbs were frequently utilized as the cornerstone of numerous celebrated dishes, one of them being our beloved tabbouleh.
Interestingly, the concept of tabbouleh has been interpreted and reinvented in many delightful ways across the Middle East and even further afield. In Armenia, the dish transforms into 'eetch,' a wholesome, bulgur wheat-heavy version typically served as a side. Moving to Turkey, you'll encounter 'kisir,' a vibrant tabbouleh variant that features fine bulgur, tomato paste, and a hint of spicy pepper. Crossing the Mediterranean to Cyprus, 'tambouli' emerges as a local iteration of tabbouleh, distinguished by the generous inclusion of fresh mint and ripe tomatoes.
The influence of tabbouleh has even reached the shores of the Caribbean, thanks to Lebanese immigrants in the Dominican Republic. They brought with them a unique adaptation called 'tipile.' This version typically uses more bulgur and less parsley than traditional tabbouleh, making it a heartier and more filling salad. Each variant, while maintaining the essence of the original dish, tells a unique culinary story, underscoring the versatility and universal appeal of tabbouleh.
🥗 More salad recipes
Mediterranean Chickpea Cucumber Salad: Picture a fusion of creamy chickpeas, crunchy cucumbers, and an array of colorful veggies, all tossed in a tangy vinaigrette. This is a delightful salad you won't want to miss!
Lebanese Tabbouleh Salad: Immerse yourself in the authentic flavors of Lebanon with this recipe. Fresh herbs, ripe tomatoes, and a zesty lemon dressing come together to transport your palate to the heart of the Mediterranean.
Quinoa Edamame Salad: Looking for a protein-packed, fiber-rich feast? Explore this vibrant combination of fluffy quinoa and crunchy edamame dressed in an irresistible sauce that promises an unforgettable culinary experience.
Puy Lentil Salad: Warm, nutty Puy lentils meet a symphony of fresh produce in this recipe. With each bite, you'll appreciate how these humble ingredients create a sophisticated yet simple, nourishing yet light dish.
If you love your lentils and create something cozy, try our spicy sprouted lentil soup or our coconut milk-free lentil curry.
If you're looking for a quick and refreshing dish, our fresh cold mushroom salad is a must-try! It's incredibly easy to whip up in just a few minutes, and the combination of flavors is simply fantastic. Give it a go and enjoy a burst of deliciousness!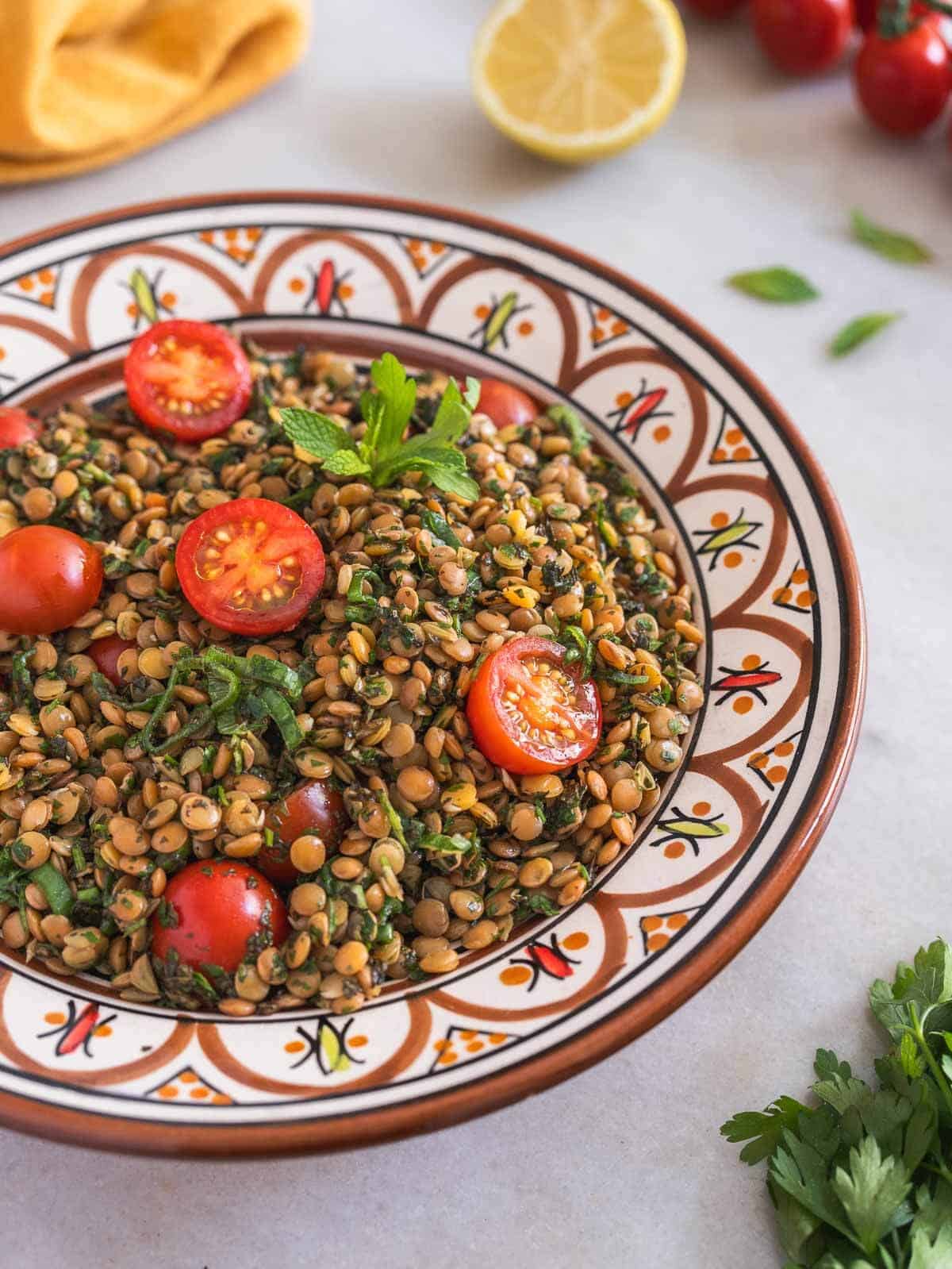 ⭐ If you try this lentil salad recipe, let us know! 💬 Leave a comment, rate it, and don't forget to tag us @ourplantbasedworld on Instagram. Cheers!
📋 Recipe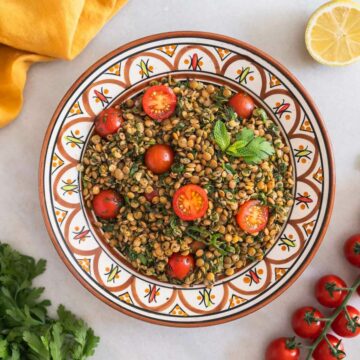 Green Lentil Tabbouleh Salad (Healthy 10-mins No-Oil Recipe)
Discover the vibrant blend of lentils and tabbouleh in our Lentil Tabbouleh Salad, a recipe that packs taste and health into each bite. Embark on a culinary adventure with this plant-based delight, celebrating the richness of seasonal ingredients and the power of healthy eating.
Equipment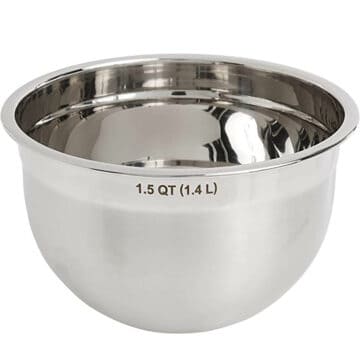 (affiliate link)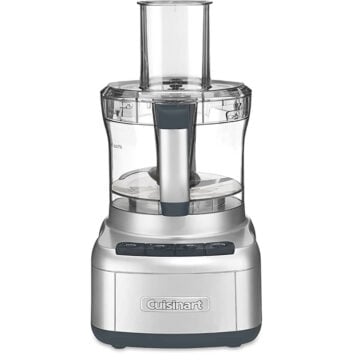 (affiliate link)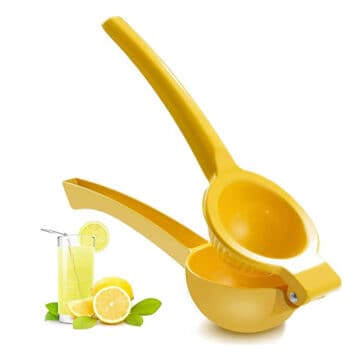 (affiliate link)
Ingredients
15

oz

cooked green lentils

about 200 grams raw lentils (Puy lentils)

2

bunches

flat-leaf parsley

about 2 cups chopped

1

bunch

fresh mint

about 1 cup chopped

8

oz

cherry tomatoes

halved or other deseeded firm tomatoes

3

tablespoons

green onion

chopped. Green tops only

2

tablespoons

lemon

juiced

⅛

teaspoon

cinnamon

ground, optional but recommended

¾

teaspoon

salt

¼

teaspoon

black pepper

freshly ground
Optional
2

tablespoons

olive oil

extra virgin

½

cucumber

deseeded and coarsely chopped
Directions
If using dry lentils, start by rinsing them lentils, then cook them in well-salted water until they're tender (ideally, soak them for at least 30 minutes). Once done, drain and let them cool, or put them under running water to cool them down quickly.

You can also use a can of cooked lentils to make the salad super quick!

Remove fresh herb stems and finely chop the leaves. Then finely chop or blend in a food processor for about 30 seconds, to save some chopping time.

Trim and thinly slice the green onion tops and halve the tomatoes.

Combine the cooled lentils with the green onions, tomatoes, herbs, and two optional tablespoons of oil olive oil. Add lemon juice, optional cinnamon, season with sea salt and black pepper, and it's ready to be served.
Notes
Parsley: traditional Lebanese tabouleh is made with curly parsley, but Italian parsley works well too.
Cucumber: to make it entirely traditional Lebanese, omit the cucumber.
Burghul: if you only find coarse burghul, you can use it, but you will need to add ¼ cup of boiling water to the olive oil and lemon juice mix so it softens enough. Allow extra 10 mins to soak. Test for hardness before mixing with the green and veggies.
Couscous: You can use couscous if you can't find burghul wheat, although it wouldn't be traditional. Just add two parts of boiling water for every part of the couscous and soak it for 15 minutes, along with the olive oil and lemon juice.
Mint: some people omit the mint, which is completely fine, but I think it is a true differentiator. In my opinion, that would take away a lot of this salad's freshness.
Lemons: in some countries is hard to find lemons, and limes are more common. Go for it! The taste will change, but the acidity we are looking for will be there.
Tomatoes: the parsley/tomato ratio should be noticeable, don't overdo the tomatoes and/or cucumber since the flavor profile may vary substantially. The parsley is the king here!
Nutrition Facts
Calories:
148
kcal
Carbohydrates:
27
g
Protein:
11
g
Fat:
1
g
Saturated Fat:
0.1
g
Polyunsaturated Fat:
0.3
g
Monounsaturated Fat:
0.2
g
Sodium:
462
mg
Potassium:
704
mg
Fiber:
10
g
Sugar:
4
g
Vitamin A:
2776
IU
Vitamin C:
58
mg
Calcium:
74
mg
Iron:
6
mg
Nutrition Facts
Green Lentil Tabbouleh Salad (Healthy 10-mins No-Oil Recipe)
Amount per Serving
% Daily Value*
* Percent Daily Values are based on a 2000 calorie diet.
🌡️ Food safety
Cook to a minimum temperature of 165 °F (74 °C)
Do not use the same utensils on cooked food, that previously touched raw meat
Wash hands after touching raw meat
Don't leave food sitting out at room temperature for extended periods
Never leave cooking food unattended
Use oils with a high smoking point to avoid harmful compounds
Always have good ventilation when using a gas stove
See more guidelines at USDA.gov.
Nutritional Disclaimer
The information shown is an estimate provided by an online nutrition calculator. It should not be considered a substitute for a professional nutritionist's advice. See our full Nutritional Disclosure here.
Affiliate Disclaimer
Please note that some of the links here are affiliate links, and I will earn a commission if you purchase through those links. I recommend all of the products listed because they are companies I have found helpful and trustworthy.