After a long day, there's nothing better than sitting down to a delicious home-cooked meal. And what could be more satisfying than one that's packed full of flavor? If you want to add some spice to your life, why not try out the Lebanese seven spices? This flavorful mix of herbs and spices is perfect for chic'kn, stuffing, rice, or dishes. So why not give it a try tonight? You won't regret it!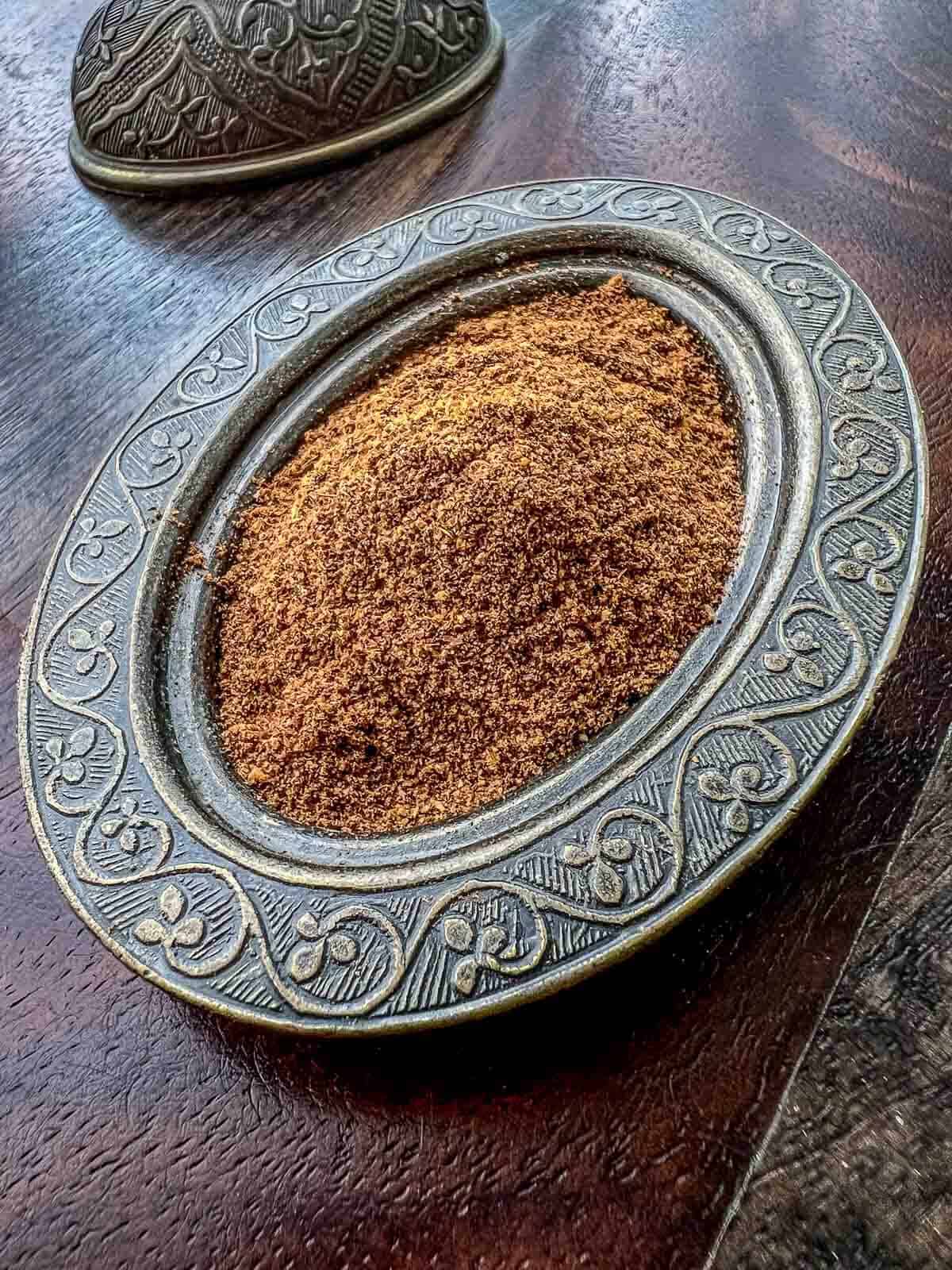 We enjoy DIY preparations and sauces, like making our own vegan parmesan or pesto; everything just feels more authentic and tasty, and you get to save lots of money.
This Lebanese seven spices mix is a spice blend, also known as baharat spice blend, which is used in Middle Eastern cuisine to simply season dishes like ground meat rub with a touch of complex and aromatic flavors.
Lebanese 7 spice reminds me of the falafel spice mixture because you can simply add it to any mixture and completely change the flavor profile with a very small quantity.
You will find many baharat spice mix recipes with different spice blends not using specific ingredients; even if you try to buy it from amazon, supermarkets, and Lebanese sources, you will find different spices mixes.
The same happens with other spice mixes, such as the famous Garam masala that we know from Indian cuisine and used in recipes like the Indian Eggplant Curry and Cauliflower Curry; every family has its version, which varies based on their region.
Jump to:
🤔 The Spice blend ingredients
The seven spice blend is well-balanced and true to Lebanese style, and it is added to almost every Lebanese dish but is more commonly used to condiment pilaf rice, dressings, ground meat, and meat cuts.
This middle eastern spice blend is easy to use in plant-based cuisine because, as we know, many of the flavors we relate to meat come from the seasonings they are cooked with.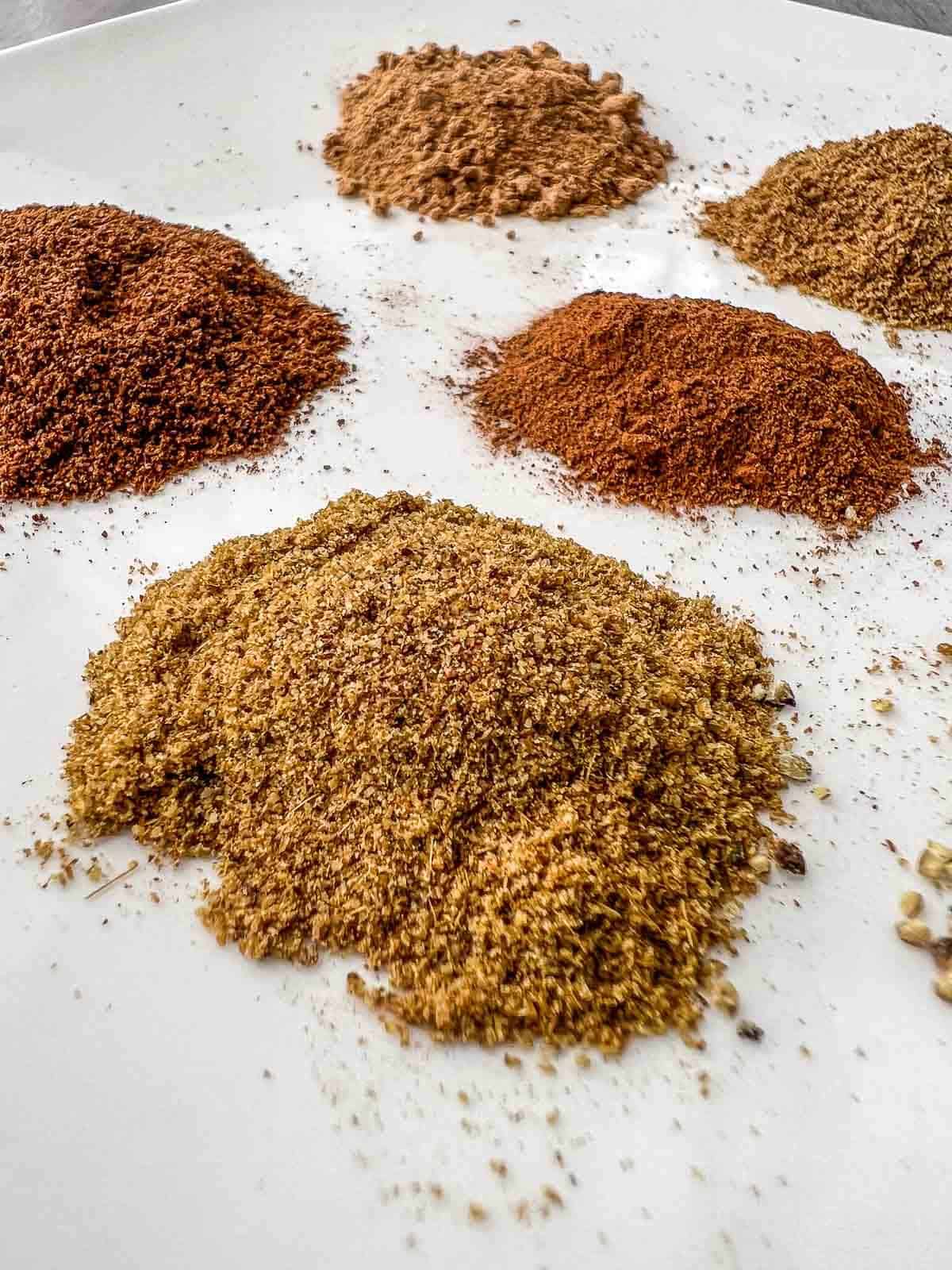 The most common spice blends coincide with 5 whole spices out of the 7 spice blends: allspice.
Black Pepper
Nutmeg
Clove
Cinnamon
Hint: most western palates associate it with sweet dishes like banana bread, apple cake, cranberry sauce, and drinks like golden milk, turmeric tea, oatmeal cinnamon smoothies, pumpkin pie (made with pumpkin spice mix, which has many spices in common with this 7 spice mix); but cinnamon has many savory uses in Middle eastern cuisine... we even use it for our falafel spice mix.
The remaining 2 spices vary, and you will find:
fenugreek
ginger
paprika
cardamom
white pepper
cumin
coriander
Mahlab.
Wait... Mahlab (Mahleb)...
What's Mahlab spice?
Mahlab is a powder made from St. Lucy's cherry seeds, found in different parts of the Mediterranean. Drying them and then cracking the open rock-hard cherry pits is required.
It is not very common to find it, even as an ingredient in the typical store-bought sabaa baharat spice blend, so its flavor is emulated using alternative spices, which do a very good job.
🧾 Lebanese Seven Spice mix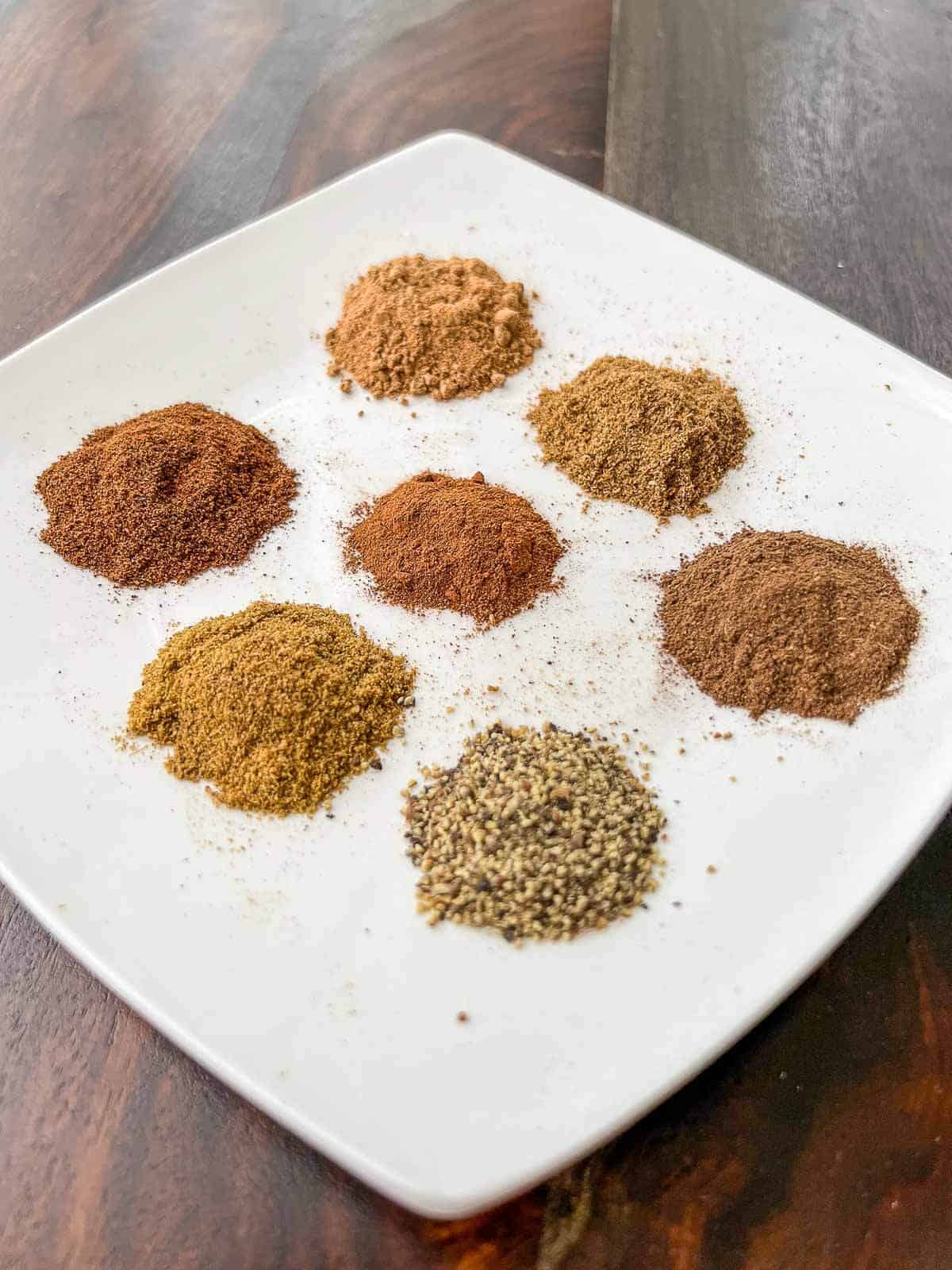 Use Ground:
Allspice
Nutmeg
Cloves
Cinnamon
Cumin
Coriander
Freshly ground black pepper
See the recipe card for exact quantities.
As with every spice mix, using freshly ground whole spices will give you the best aromatic flavor, but all the spices here are so strong and used in very small quantities that only a very versed person in Lebanese cooking would notice the difference, so go ahead and use the spices you probably already have in your spice rack.
🔪 Instructions
Simply measure all your ingredients and mix them in a mixing bowl or a mason jar. Then reserve in a dry place.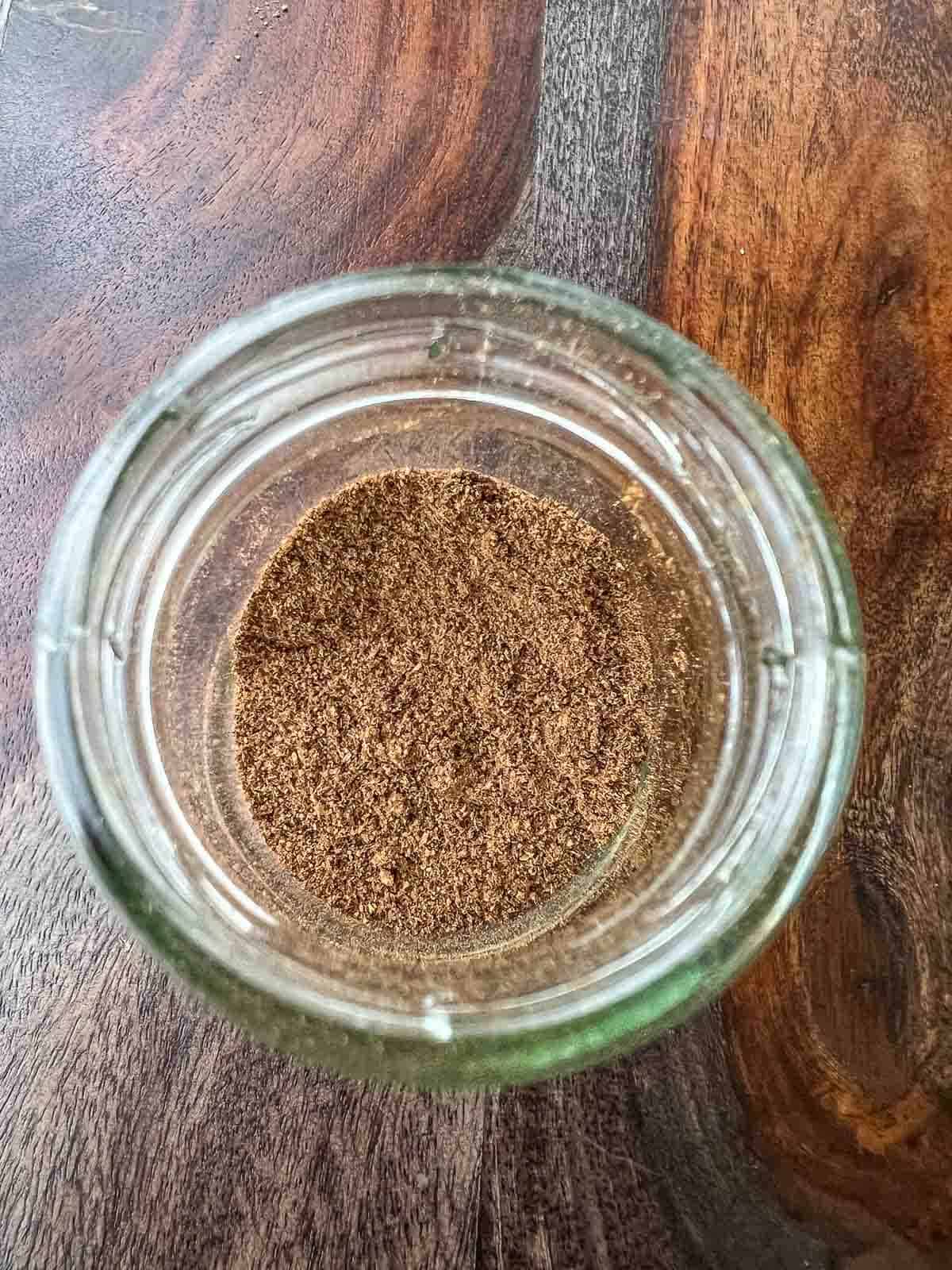 🥢 How to use Lebanese 7 spice
Main dishes: use it in dishes that call for ground meat; although we follow a plant-based diet, we emulate ground meat in dishes like stuffed peppers, eggplants, Lebanese stuffed zucchini, and tomatoes. We also like adding this mix to our vegan empanadas or our lentil curries for a change.
Side dishes: add it to rice pilaf, as you would add cardamom, cloves, and cinnamon into Basmati rice in Indian cuisine, add it to a spiced roasted cauliflower, or spiced onions.
Dressings: add the spice blend to olive oil to make an aromatic Lebanese-inspired salad dressing.
Make a big batch and give it as gifts in mason jars: add some 7 spice mix to a roast with onions, potatoes, and minced garlic in a slow cooker or instant pot, and you have a special and easy recipe for everyone to enjoy.
🫙 Storage
Store the 7 spices mixed in an airtight container to retain their aroma. Luckily spices don't have an expiration date, but they can lose their strength over time if not stored properly. We like to use a common mason jar.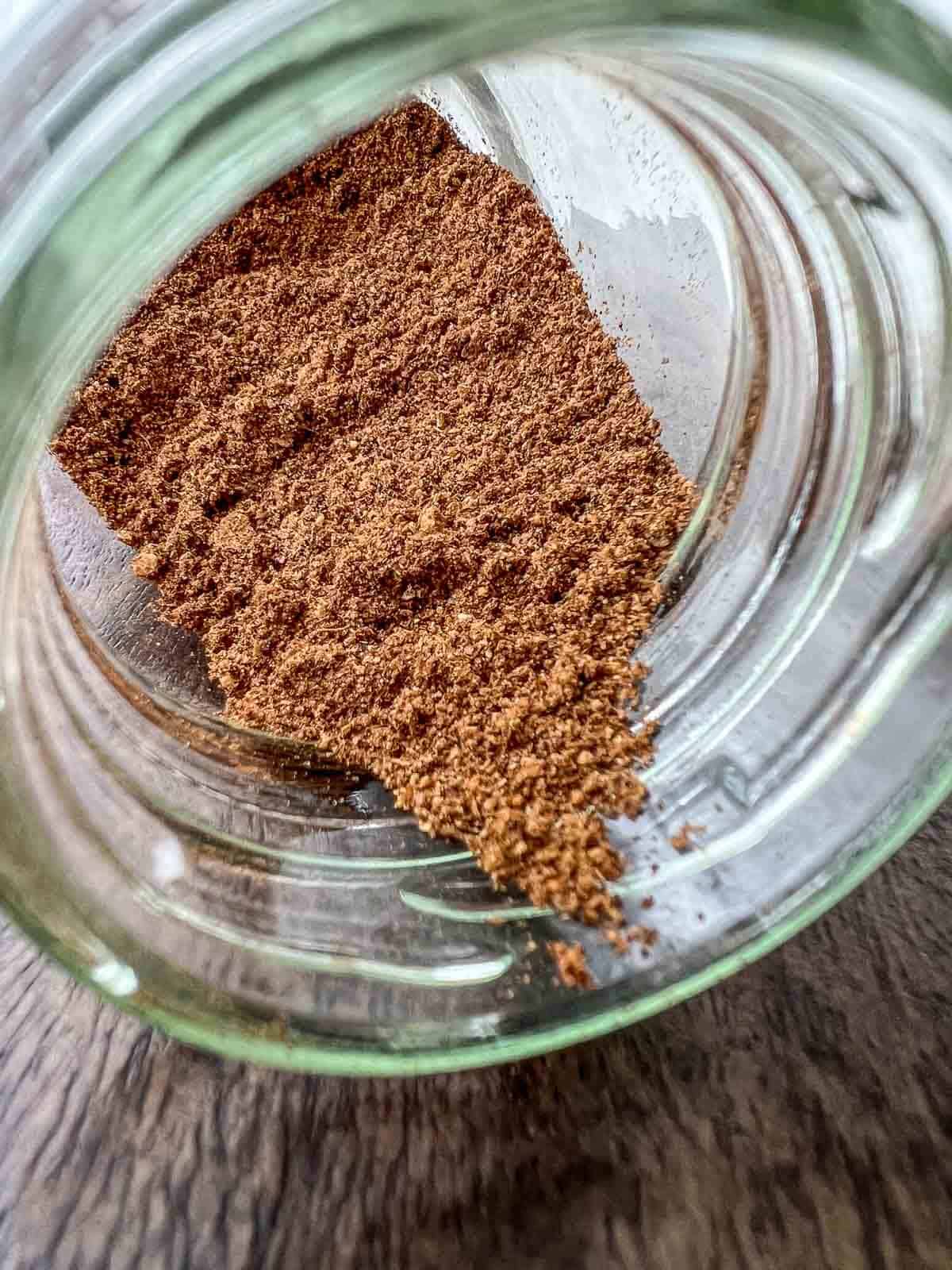 🇱🇧 More Lebanese dishes
Try this fantastic Lebanese Hummus recipe or a delicious Tabbouleh salad.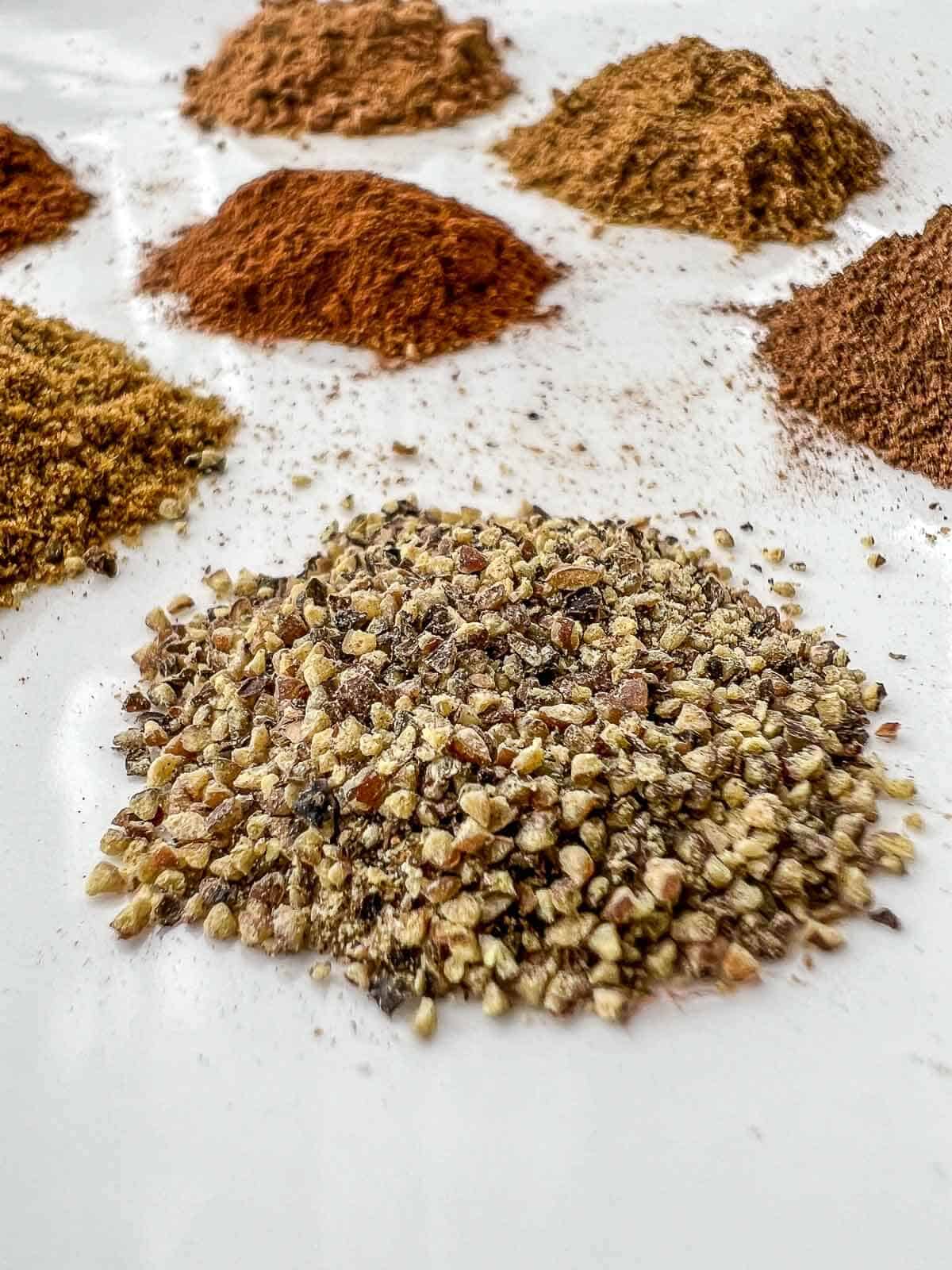 If you try this Lebanese spice mix recipe, let us know! Leave a comment, rate it, and don't forget to tag a photo #ourplantbasedworld on Instagram. Cheers!
📋 Recipe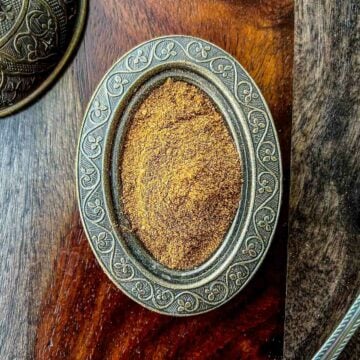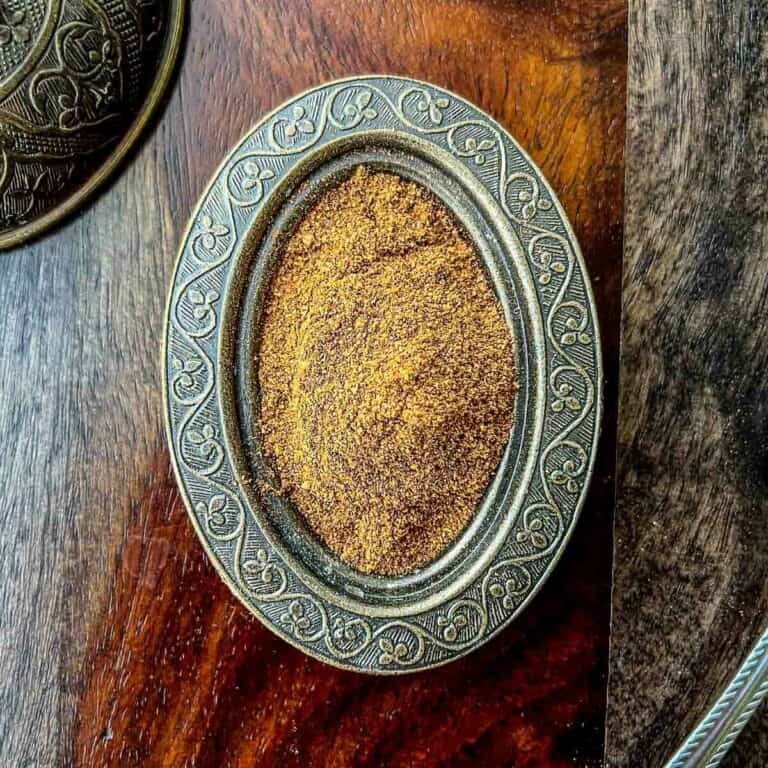 Lebanese Seven Spice Mix
Looking for a vegan-friendly and delicious Lebanese seasoning? Here is an easy, delicious, and versatile Lebanese seven spices recipe!
Equipment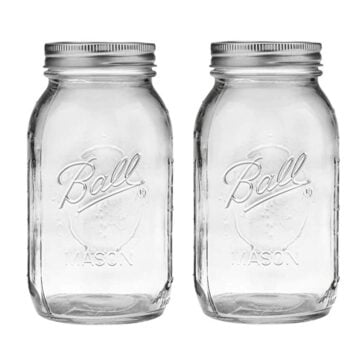 (affiliate link)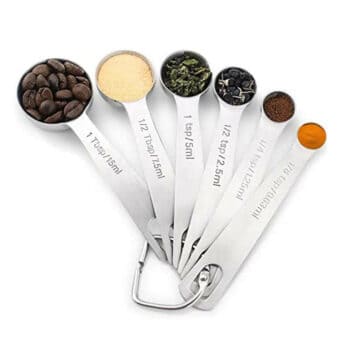 (affiliate link)
Directions
Combine all the ingredients in a small bowl to create your spice mix.

Store it in an airtight container to keep it fresh for as long as possible.
Nutrition Facts
Calories:
6
kcal
Carbohydrates:
1
g
Protein:
0.2
g
Fat:
0.3
g
Saturated Fat:
0.1
g
Polyunsaturated Fat:
0.05
g
Monounsaturated Fat:
0.1
g
Trans Fat:
0.001
g
Sodium:
2
mg
Potassium:
21
mg
Fiber:
1
g
Sugar:
0.1
g
Vitamin A:
8
IU
Vitamin C:
0.2
mg
Calcium:
13
mg
Iron:
0.4
mg
Nutrition Facts
Lebanese Seven Spice Mix
Amount per Serving
% Daily Value*
* Percent Daily Values are based on a 2000 calorie diet.
🌡️ Food safety
Cook to a minimum temperature of 165 °F (74 °C)
Do not use the same utensils on cooked food, that previously touched raw meat
Wash hands after touching raw meat
Don't leave food sitting out at room temperature for extended periods
Never leave cooking food unattended
Use oils with a high smoking point to avoid harmful compounds
Always have good ventilation when using a gas stove
See more guidelines at USDA.gov.
Nutritional Disclaimer
The information shown is an estimate provided by an online nutrition calculator. It should not be considered a substitute for a professional nutritionist's advice. See our full Nutritional Disclosure here.
Affiliate Disclaimer
Please note that some of the links here are affiliate links, and I will earn a commission if you purchase through those links. I recommend all of the products listed because they are companies I have found helpful and trustworthy.