Discover the ultimate vegan twist on the classic Greek salad with our Best Vegan Greek Salad Recipe. This traditional-style dish features fresh, crisp vegetables, tangy olives, creamy vegan feta cheese, and a homemade herb-infused dressing. Indulge in the vibrant flavors and textures of this plant-based delight that will leave you craving for more. Elevate your salad game with this easy-to-follow recipe that captures the essence of Greek cuisine while staying true to your vegan lifestyle. Perfect for a refreshing lunch or a stunning side dish, this delicious vegan Greek salad will satisfy your taste buds and nourish your body. Try it today and experience a burst of Mediterranean flavors in every bite!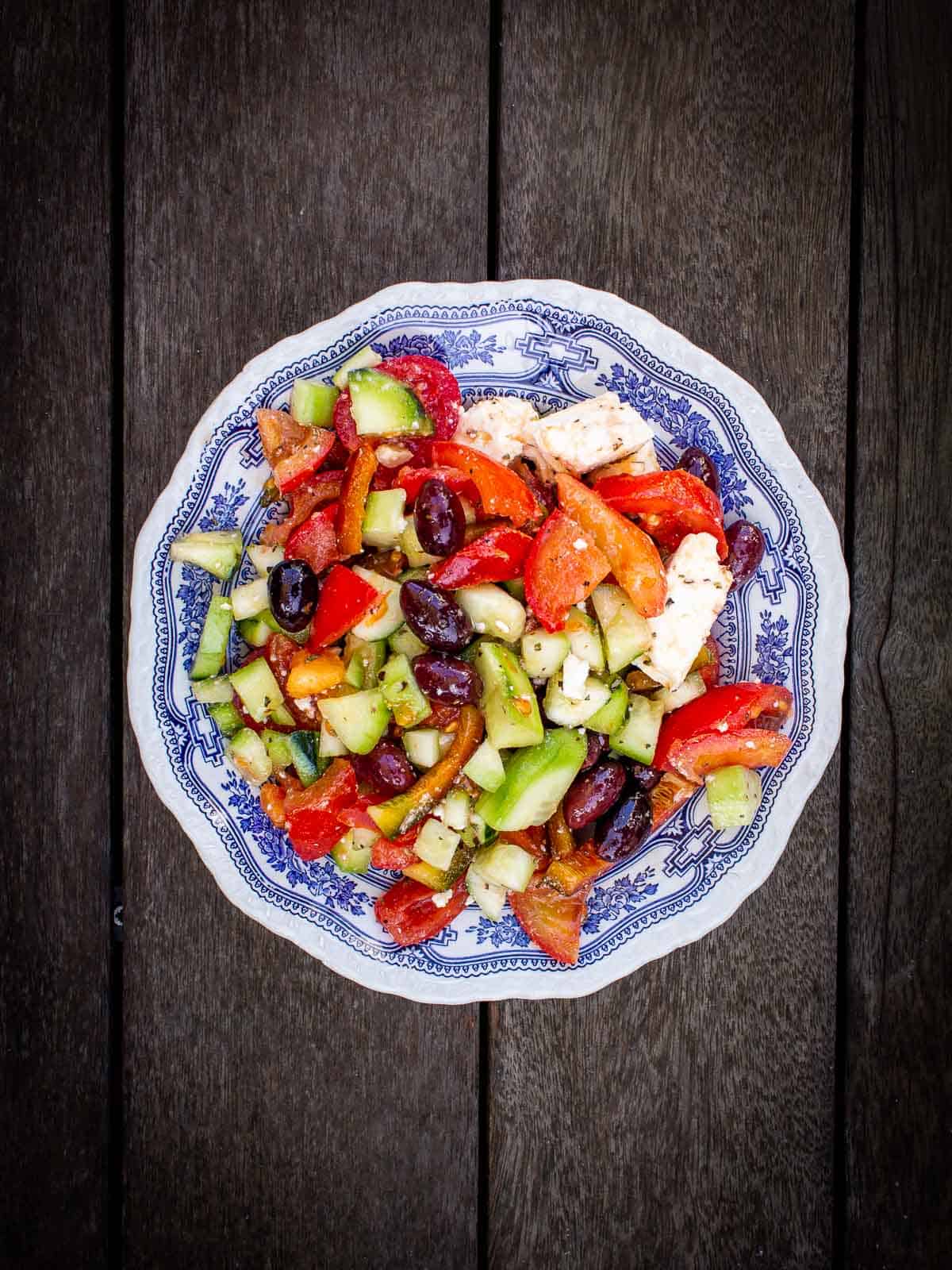 We couldn't resist giving our take on this recipe, despite the abundance of options available. The reason is simple - finding a truly satisfying version of this dish can be a challenge at times.
The Traditional Greek Salad holds a special significance for me as it brings back cherished memories from my teenage years. It was a dish I enjoyed countless times, thanks to my best friend's Greek relatives. Her mom, knowing my adoration for bold flavors and fresh food, always made sure I had my fill of this salad.
The Classic Greek Salad was on top of my list, along with Tabbouleh Salad, also on this site. I have a thing for Mediterranean flavors and fresh salads.
Jump to: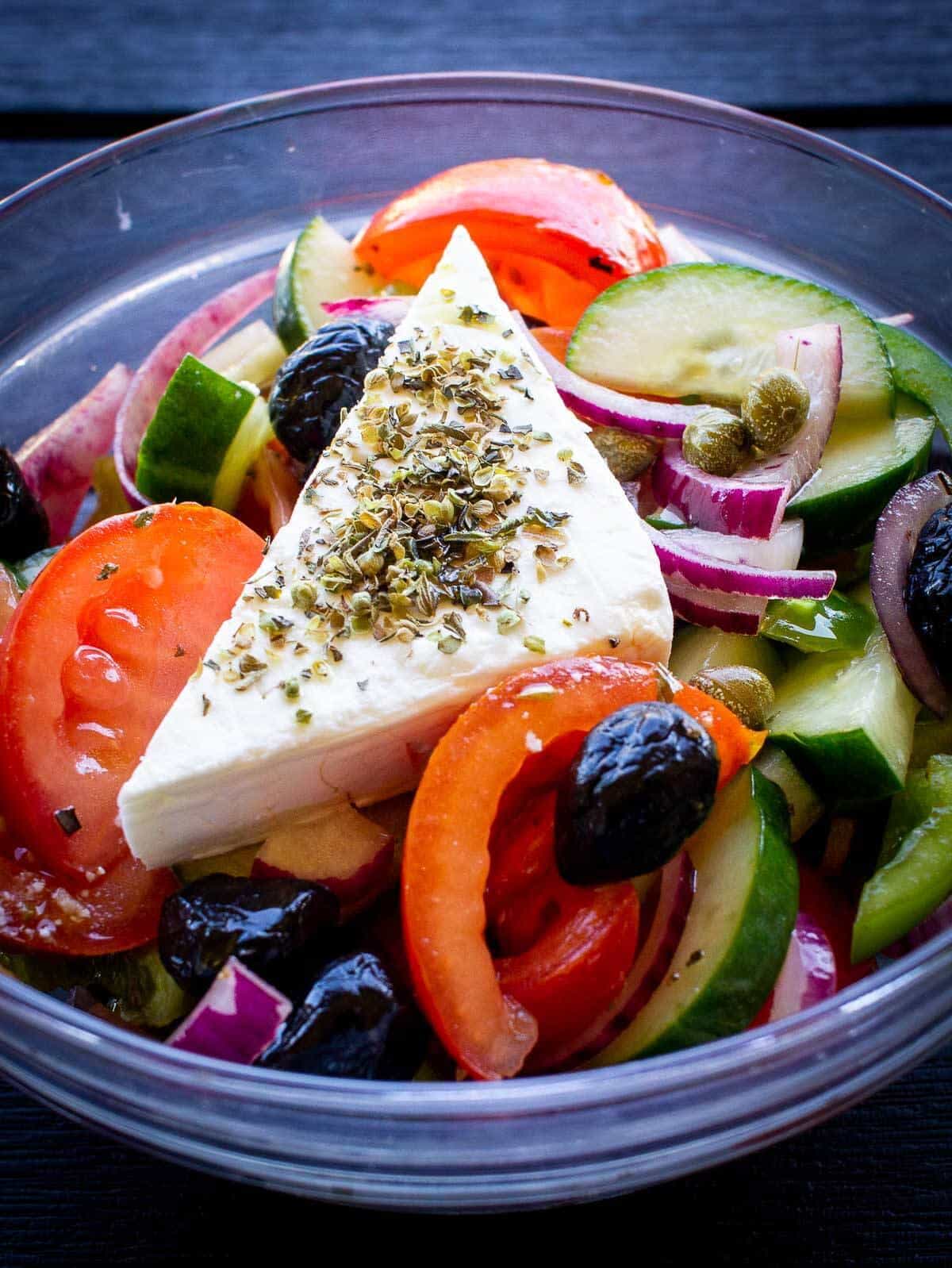 🧾 Ingredients
The secret to getting this delicious Plant-based Greek Salad right is the quality of the Greek salad ingredients list.
Plum Tomatoes add a burst of juicy sweetness and vibrant red color to the salad, enhancing its visual appeal and refreshing taste.
Red Onion lends a mild, tangy flavor to the salad while adding a delightful crunch. They also contribute a beautiful pop of color.
Vegan feta cheese block (we like Daiya and Violife): provides a creamy and tangy element to the salad, mimicking the feta's traditional flavor and texture while remaining plant-based.
Kalamata black olives offer a briny and robust taste, elevating the Greek salad's overall flavor profile and contrasting the other ingredients pleasantly.
Green bell pepper: contribute a crisp and slightly sweet flavor to the salad, enhancing its crunchiness and adding a refreshing note to each bite. You can use red bell pepper, but it is not traditional.
Extra virgin Olive oil: serves as the base for the vegan Greek salad dressing, lending a rich, fruity, and distinct flavor to the salad while providing healthy fats and a smooth mouthfeel.
Cucumber: adds a cool and hydrating element to the salad, balancing out the flavors and textures while contributing a refreshing crunch.
Dried oregano: is a staple herb in Greek cuisine, infusing the salad with its signature earthy and aromatic flavor, complementing the other ingredients beautifully.
Optional ingredients
Capers, red wine vinegar, romaine lettuce, and salt and pepper for the Greek salad dressing: Capers add a tangy and slightly briny flavor, while red wine vinegar enhances the overall acidity and depth of the dressing. Salt and pepper season the dressing to perfection, bringing out the flavors of all the ingredients harmoniously.
Some Greek salads don't include capers or red wine vinegar as part of the dressing ingredients... up to you.
💡 Top tips
This salad with olives and feta cheese relies heavily on the following:
A big chunk of good quality Vegan Feta Cheese block, un-crumbled!
Large pieces of fresh vegetables.
Black olives, preferably Kalamata Olives.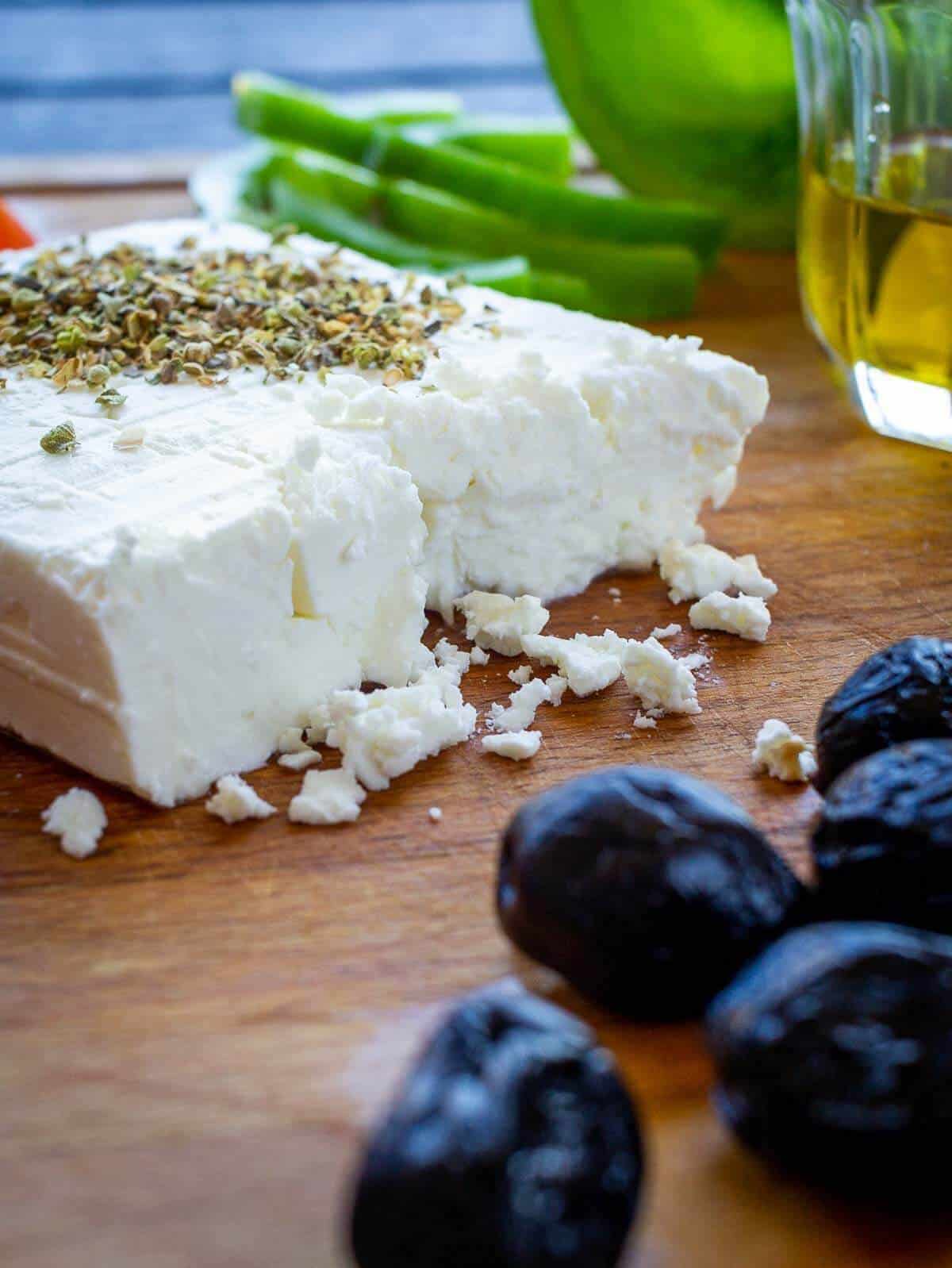 🔪 Instructions
Slice the red onion into thin strips and soak them in water to mellow their flavor.
Chop your veggies into larger, rustic pieces, keeping the skin on.
Combine all the veggies in a mixing bowl along with the Greek dressing ingredients.
Season the salad by adding olive oil, vinegar, red wine vinegar, dried oregano, and a pinch of salt (remember that Feta, Kalamata Olives, and Capers are already salty, so go easy on the additional salt).
When serving the chopped vegan Greek salad, place the vegan cheese on top without crumbling or mixing it. The temptation to do so may arise, but by leaving it in chunks, you'll get to enjoy the delightful experience of having cheese in every bite as you eat the salad.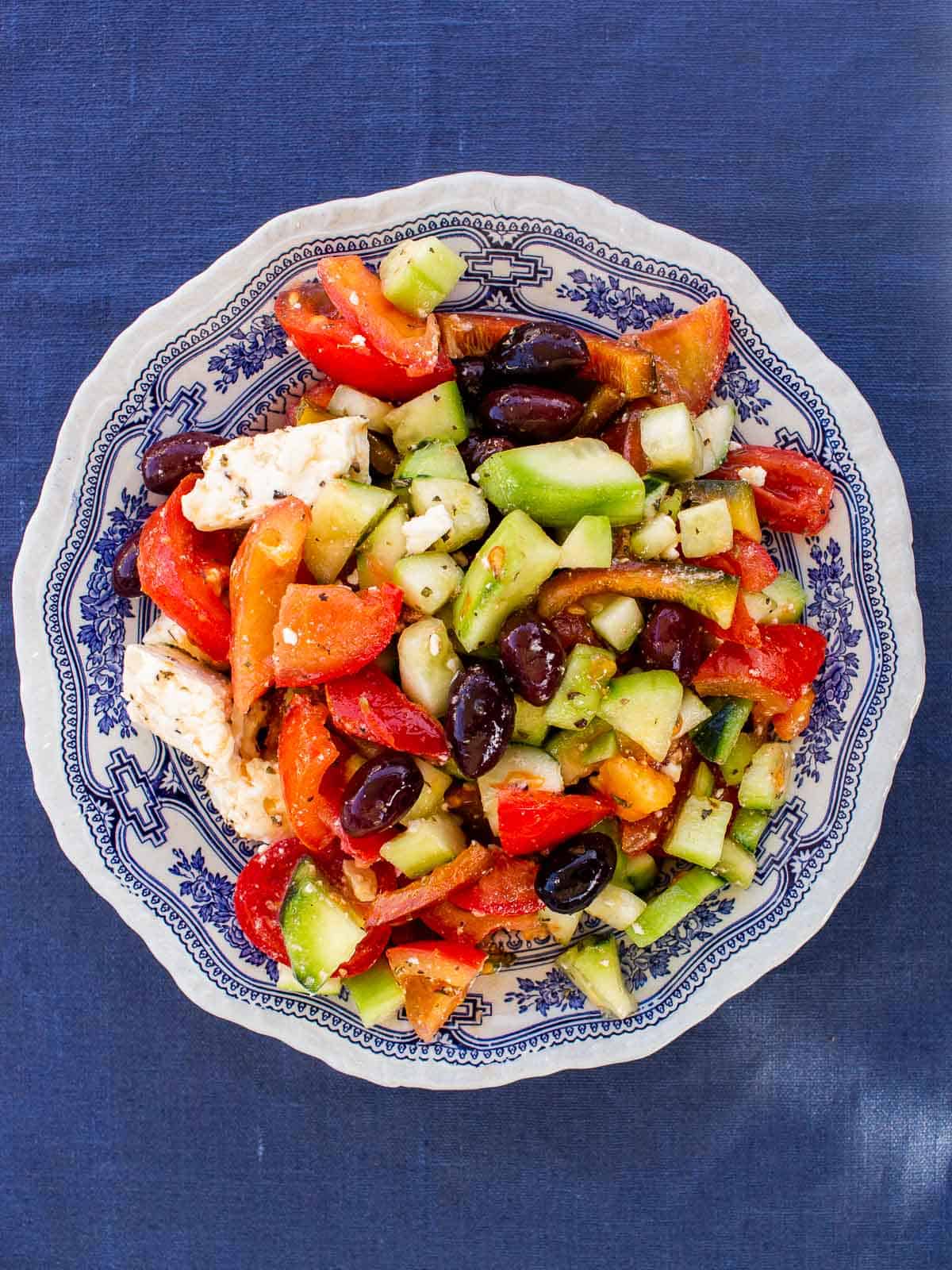 📖 Variations
Tofu Feta Option: For a delightful twist, consider using tofu feta as an alternative to regular cheese in this recipe.
Tangy Lemon Twist: To create a tangy dressing, simply add a splash of lemon juice to the dressing recipe.
Cherry or Grape Tomato Swap: While traditional Greek salad typically doesn't include cherry tomatoes, feel free to substitute plum tomatoes with cherry or grape tomatoes for a burst of flavor.
Filling Vegan Greek Pasta Salad: To make the salad more satisfying, try incorporating 3.5 ounces (100 grams) of cooked short pasta to create a vegan Greek pasta salad. If you prefer gluten-free options, choose a pasta variety that is specifically gluten-free.
Garlic Infusion: For a bolder flavor, you can either mince one clove of fresh garlic or lightly sprinkle some garlic powder on top of the fresh veggies before mixing everything together.
🥢 How to serve
Get creative with your serving options for the Greek salad! Here are a couple of delicious ideas:
Serve the Greek salad in a large salad bowl and pair it with a side of pita chips or warm pita bread. The combination of the crisp salad and the crunchy pita provides a delightful contrast in textures.
Enhance the Mediterranean experience by serving the Greek salad alongside a Greek Fasolada. This hearty and filling white bean soup is super easy to make and pairs wonderfully with the refreshing flavors of the salad.
For a light and refreshing meal, serve the Greek salad as a topping for grilled or roasted vegetables. Arrange a colorful assortment of vegetables, such as zucchini, eggplant, and bell peppers, on a platter and generously top them with the vibrant Greek salad.
For a Mediterranean-inspired wrap, fill a whole wheat or gluten-free wrap with the Greek salad and some black-eyed peas hummus or tzatziki sauce. Roll it up and enjoy a portable and flavorful meal on the go.
Serve individual portions of the Greek salad in hollowed-out red bell peppers or tomatoes. The natural cups created by the vegetables not only make for an eye-catching presentation but also add an extra layer of flavor to the salad.
Feel free to experiment and tailor the serving options to your liking, as the versatility of the Greek salad allows for endless creative possibilities!
🥡 Storage
To extend the life of the Greek salad:
Store the Greek salad in an airtight container in the refrigerator. This will help maintain its freshness and prevent the ingredients from wilting or drying out.
If the salad includes the dressing, consider storing it separately and drizzling it over the salad just before serving. This will help prevent the salad from becoming soggy.
For optimal taste and texture, consume the Greek salad within 2-3 days of preparation. After this time, the vegetables may become less crisp, and the flavors may start to diminish.
For meal prep options:
Prepare the Greek salad in advance by chopping and storing all the vegetables in separate containers.
Store the dressing separately in a sealed container.
When ready to assemble the salad, combine the prepped vegetables and dressing in a bowl and mix well.
You can portion out the Greek salad into individual containers for convenient grab-and-go lunches or quick meals throughout the week.
If you plan to include tofu feta or any other cheese alternative, consider adding it to the salad just before serving to maintain its texture.
By utilizing proper storage techniques and incorporating meal prep, you can enjoy the Greek salad throughout the week while saving time and ensuring its flavors remain fresh and vibrant.
❓ FAQ
is feta cheese vegetarian?
Yes, feta cheese is vegetarian. Feta is a cheese that is made from sheep or goat milk. It does not include any meat
Some vegetarians eat eggs, honey, and dairy products; thus, they belong to a group known as lacto-ovo-vegetarians. According to the Vegetarian Society is the most common type of meatless diet. On the other hand, vegans don't, as veganism is a lifestyle that does not approve of any sort of animal exploitation.
🥗 More vegan salads
Experience a warm and comforting delight with our Couscous and Sprouted Lentils Warm Salad, featuring a medley of flavors and textures that will leave you craving for more.
Elevate your salad game with Mom's Homemade Salad Vinaigrette, a tried-and-true recipe passed down through generations, adding a burst of flavor to any salad creation.
Dive into the vibrant and nutrient-packed Vegan Kale Salad with Maple Balsamic Dressing, a perfect balance of sweet and tangy notes that will make your taste buds dance with joy.
Transport yourself to the flavors of the Middle East with our Traditional Lebanese Tabbouleh Salad, a refreshing blend of parsley, bulgur wheat, and zesty lemon that will transport you to sunny Mediterranean shores.
If you try this veganized traditional Greek salad recipe, let us know! Leave a comment, rate it, and don't forget to tag a photo #ourplantbasedworld on Instagram. Cheers!
📋 Recipe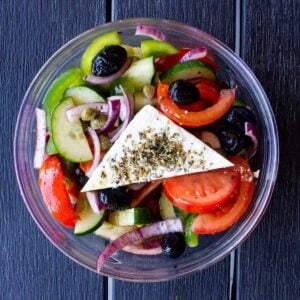 Vegan Greek Salad Recipe (Traditional Style)
Experience the vibrant flavors of the Mediterranean with our delicious Vegan Greek Salad. Crisp vegetables, tangy olives, and creamy vegan feta cheese come together in this plant-based twist on a classic dish. Tossed with a homemade herb-infused dressing, this refreshing salad is a perfect balance of freshness and savory goodness. Try our recipe today and savor the taste of Greece in every bite!
Equipment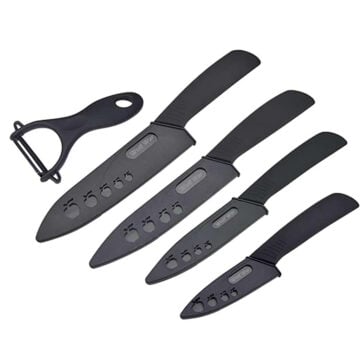 (affiliate link)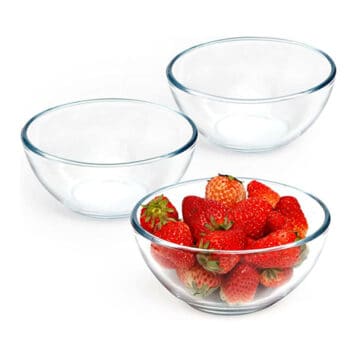 (affiliate link)
Ingredients
7

ounces

vegan feta cheese

2

cucumbers

medium

2

tomatoes

plum

2

tablespoons

oregano

dried

1

green bell pepper

large, no red or yellow, it does make a difference

1

red onion

cut into thin slices

5.5

ounces

kalamata olives

Unpitted, about 20 olives

3

tablespoons

olive oil

extra-virgin
Optional: (I add both and highly recommend it)
Directions
Thinly slice the red onion.

Soak the onion in a bowl with water for about 15-30 mins. Doing this will make the onion less pungent. You can skip this step if you don't mind remaining with onion breath for the rest of the day.

Coarsely chop all your veggies. Leave the skin.

Bring all the veggies together.

Add the virgin oil, vinegar, oregano, and salt (be careful as the Feta Cheese, Kalamata Olives, and Capers are salty, so you might not need much).

Place the cheese on top. Resist the temptation of crumbling it and mix it (or just do a little), as this will happen as you eat it, and if you do it beforehand, you will lose a lot of the experience of having chunks on it in every bite.
Notes
If you have leftovers, they are well-kept in the fridge for up to 3 days. The flavor improves every day, so you might want to double the amounts on this recipe.
Remember that The Daily Value for sodium is less than 2,300 milligrams (mg) per day.  So limit any added capers or sea salt as the kalamata olives and feta cheese are pretty salty.
Nutrition Facts
Calories:
327
kcal
Carbohydrates:
14
g
Protein:
9
g
Fat:
28
g
Saturated Fat:
10
g
Polyunsaturated Fat:
2
g
Monounsaturated Fat:
14
g
Cholesterol:
44
mg
Sodium:
1168
mg
Potassium:
448
mg
Fiber:
5
g
Sugar:
7
g
Vitamin A:
882
IU
Vitamin C:
35
mg
Calcium:
338
mg
Iron:
2
mg
Nutrition Facts
Vegan Greek Salad Recipe (Traditional Style)
Amount per Serving
% Daily Value*
* Percent Daily Values are based on a 2000 calorie diet.
Nutritional Disclaimer
The information shown is an estimate provided by an online nutrition calculator. It should not be considered a substitute for a professional nutritionist's advice. See our full Nutritional Disclosure here.
Affiliate Disclaimer
Please note that some of the links here are affiliate links, and I will earn a commission if you purchase through those links. I recommend all of the products listed because they are companies I have found helpful and trustworthy.