When most people think of Christmas, they think of warm fires, cozy sweaters, and spending time with family. For many Italians, Christmas is all about the food. From savory dishes to sweet treats, there's no shortage of amazing holiday eats in Italy. So if you're looking for some inspiration for your Christmas feast, keep reading for a rundown of some of the best Italian Christmas foods and drinks. Buon Natale!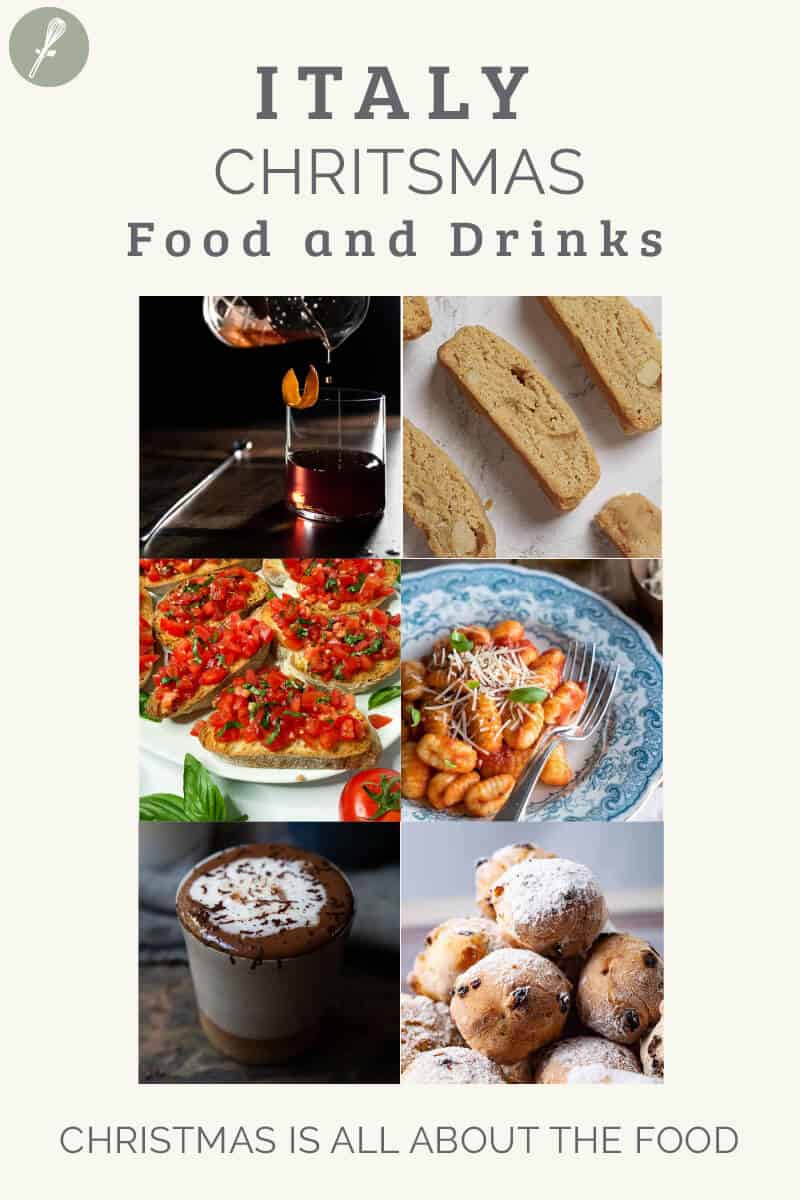 In Italy, there is technically no "Christmas dinner." Christmas Day is celebrated with a lunchtime feast.
Still, during our time in Italy, we have been able to enjoy traditional Italian Christmas dinner feats thanks to our local friends, who were eager to show us festive season dishes, including wheat pasta and several holiday table staples.
On Christmas eve dinner, you need to start with a good selection of appetizers, comprising some of the traditional Italian Christmas food.
A classic Italian Christmas meal has several courses, including appetizers, main dishes, side dishes (called contorni), desserts, and drinks.
Although each region has its own Christmas traditions, pasta always is always part of an Italian meal and should have a place on the Christmas table; maybe a unique version, such as baked pasta, or filled pasta like ravioli with a particularly cold season filling such as foraged dried mushrooms.
Risotto is also often part of the Christmas menu, especially in northern Italy.
Some traditional Christmas foods include candied fruit, Italian sausage, and meat dishes like roast lamb, salt cod, or roasted veal.
Jump to:
Appetizers or first course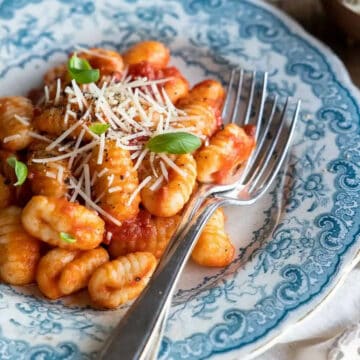 Easy Vegan Gnocchi with a Simple Tomato Sauce
This vegan gnocchi is soft and fluffy pillows of potato dough that have been cooked to perfection and tossed in the simplest of tomato sauces. You'll be surprised how easy it is to make!
Make this Recipe
Make it with your homemade Italian Pagnotta Crusty bread.
Main course
Side dishes (contorni)
Italian Christmas Desserts
You will always find a Panetonne in every Christmas lunch, whether in the Northern, Central, or Southern Region; However, this delicious treat was born in the North, but other Italian desserts are easier to make at home.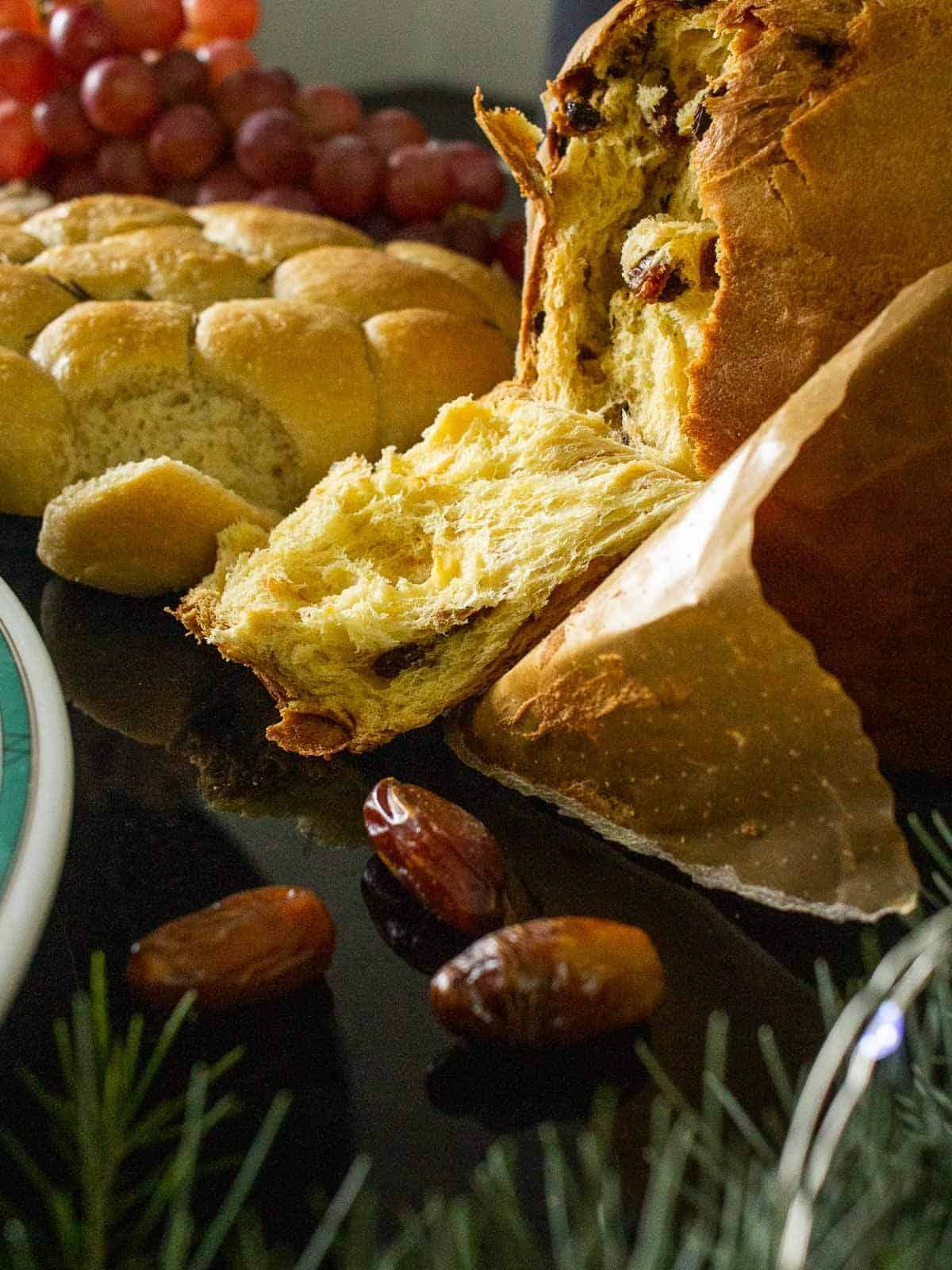 Drinks
Here are some delicious hot Christmas drinks and we are sure you will enjoy.
We hope you enjoyed reading about the delicious food and drinks traditionally served during Christmas in Italy. Just thinking about them makes us hungry! We can't wait to start cooking up some of these festive dishes. Will you join us? Let's get cooking!