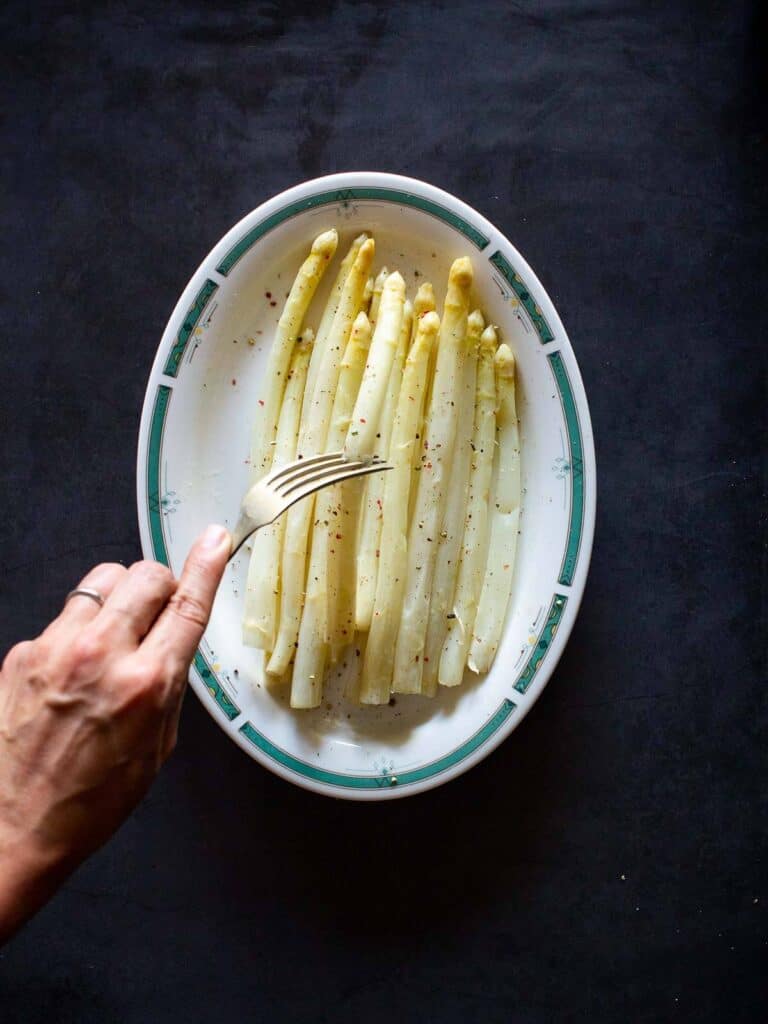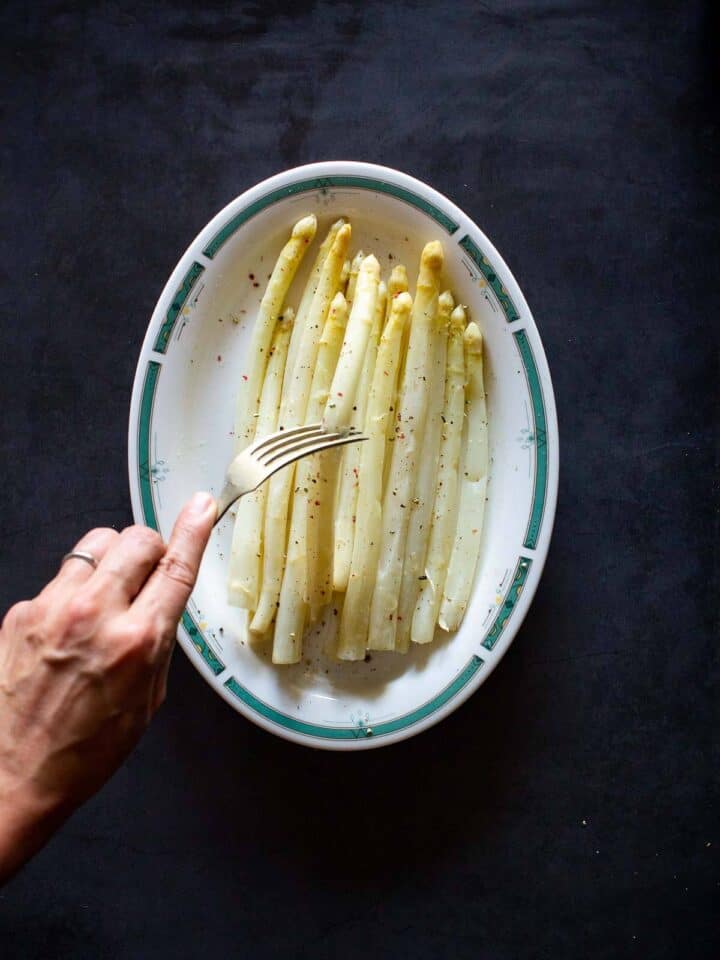 German white asparagus (Spargel), the perfect Spring dish, is easy to cook and delicious. Serve with melted vegan butter.
Ingredients
Asparagus bunch, vegan butter, salt and pink peppercorns (optional).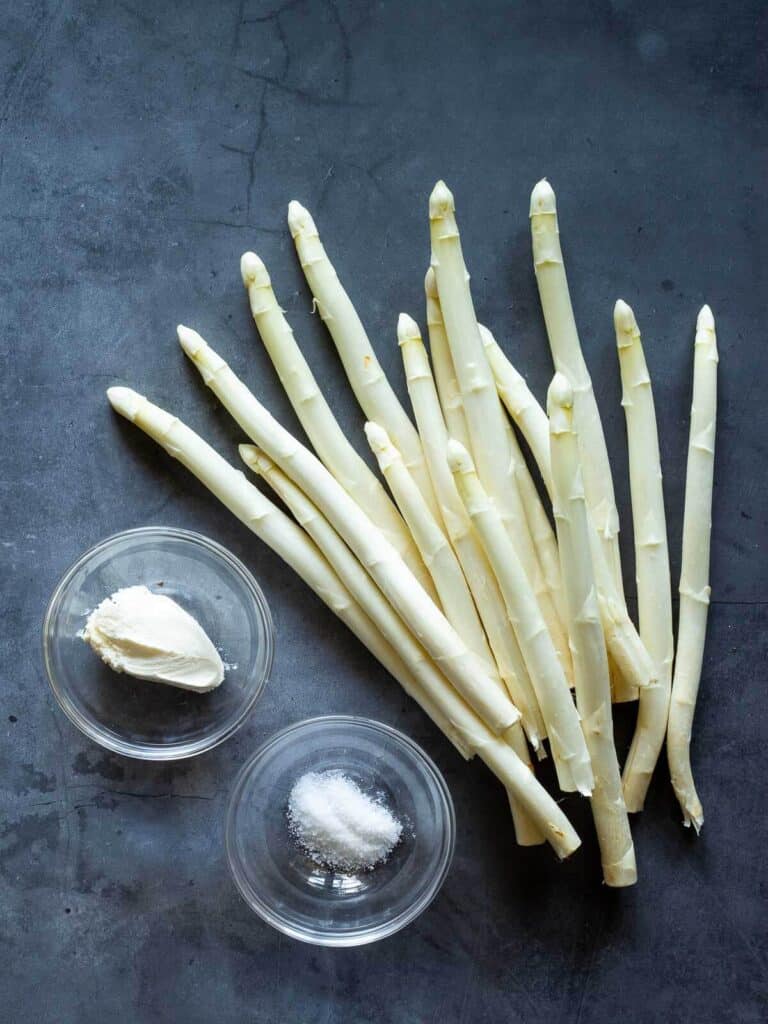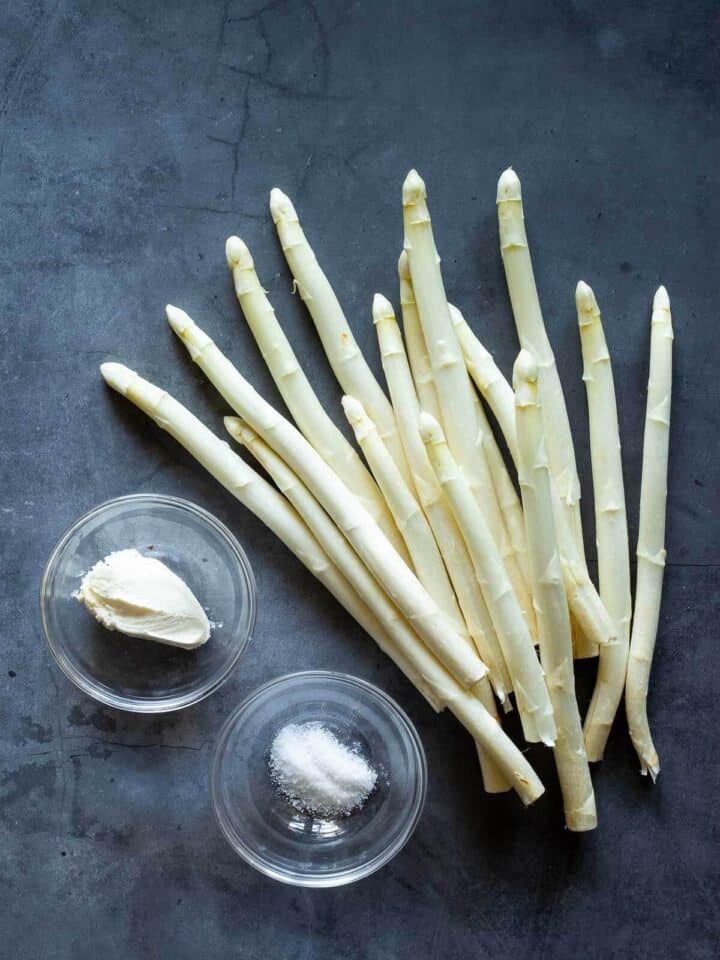 How to cook
Cooking white asparagus is effortless.
Clean the Asparagus.
Simmer in a mix of salt and vegan butter.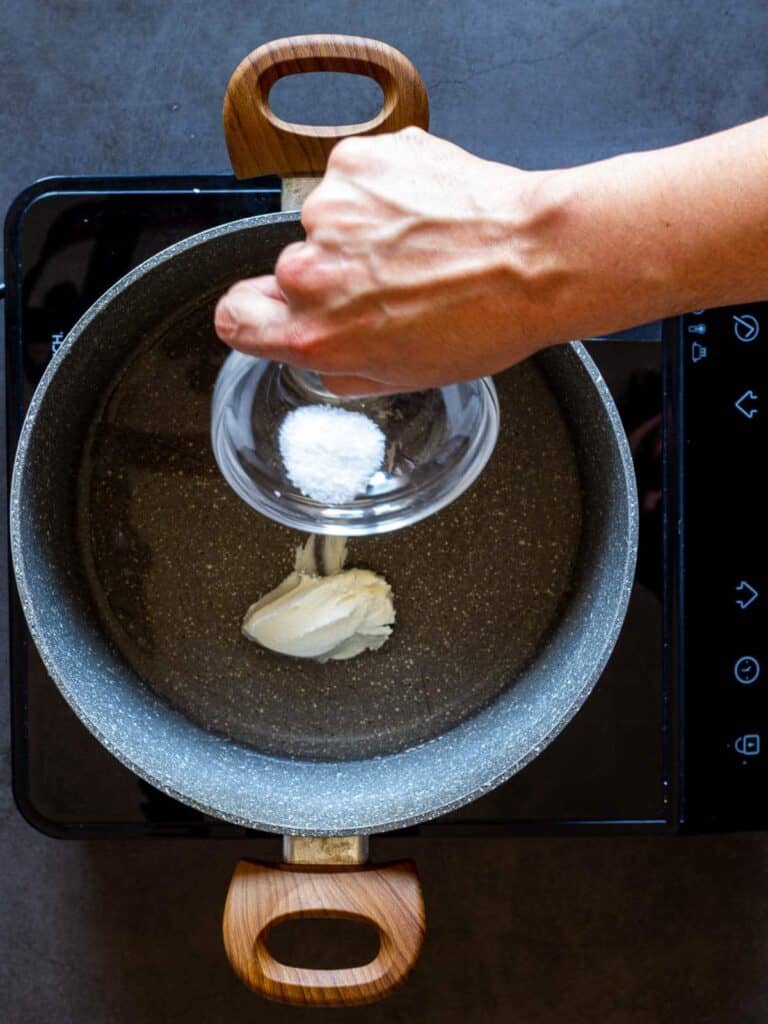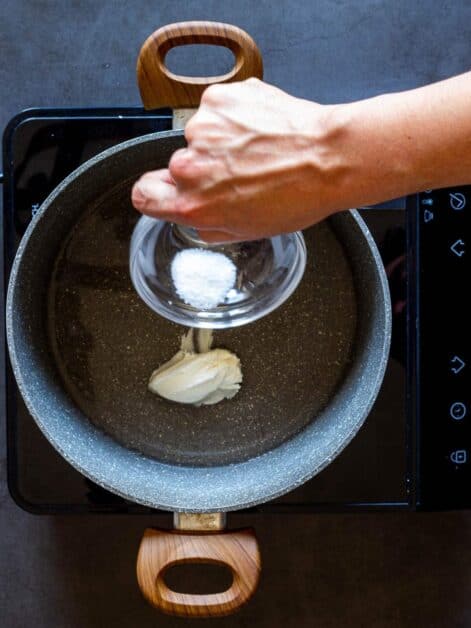 Serve hot with pink pepper (optional).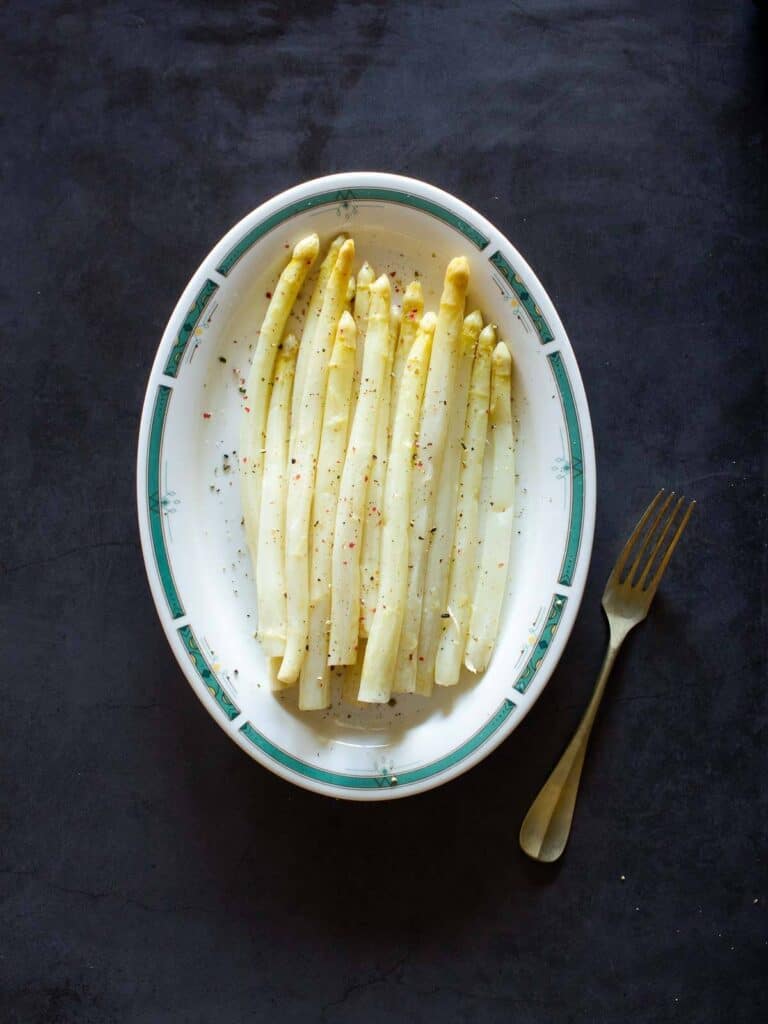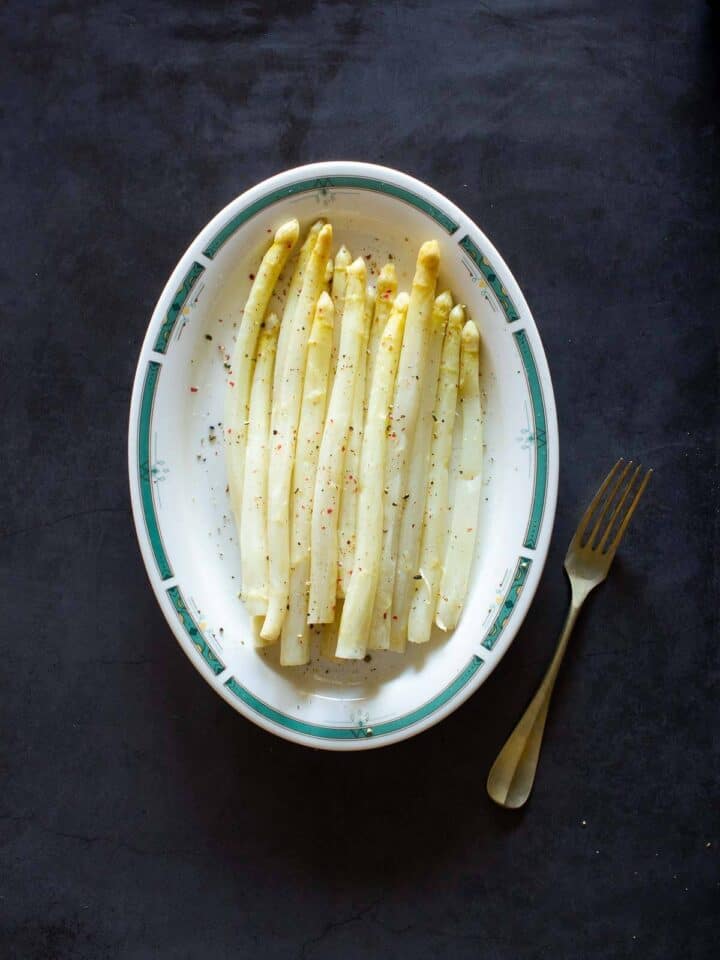 Is white Asparagus the same as Green?
Technically, green and white asparagus is the same thing with one major exception—their color. The color difference comes from the way they've grown.
When new spears pop out of the ground, they develop chlorophyll, turning the spears green through photosynthesis.
White Asparagus' flavor is milder and more delicate, with a slightly bitter taste, when compared to green asparagus. I tasted white asparagus when for the first time, I lived in Germany, and I now was able to find them again residing in Northern Italy. These beauties a true delicacy from springtime.
Why are white asparagus white?
As they are grown entirely under the soil or may also develop covered with plastic, it is never exposed to sunlight. These two methods prevent photosynthesis, keeping the spears white.
Benefits of Asparagus
Can Help You Lose Weight: with 94% water, asparagus is low in calories, with only 20 calories in half a cup. This means you can eat a lot of asparagus without taking in a lot of calories.
Helps Lower Bood Pressure: asparagus is a good source of potassium, which helps lowers blood pressure in two ways: by relaxing the walls of blood vessels and excreting excess salt through urine.
Can improve digestive health: Asparagus is exceptionally high in insoluble fiber, which adds bulk to stool and supports regular bowel movements.
Good Source of Antioxidants: Asparagus, like other green vegetables, is high in antioxidants. These include vitamin E, vitamin C, and glutathione, as well as various flavonoids and polyphenols.
Supports a Healthy Pregnancy: asparagus is a good source of folate, an essential nutrient that helps form red blood cells and produce DNA for healthy growth and development. It's imperative during the early stages of pregnancy to ensure the healthy development of the baby.
Learn more about Asparagus Benefits.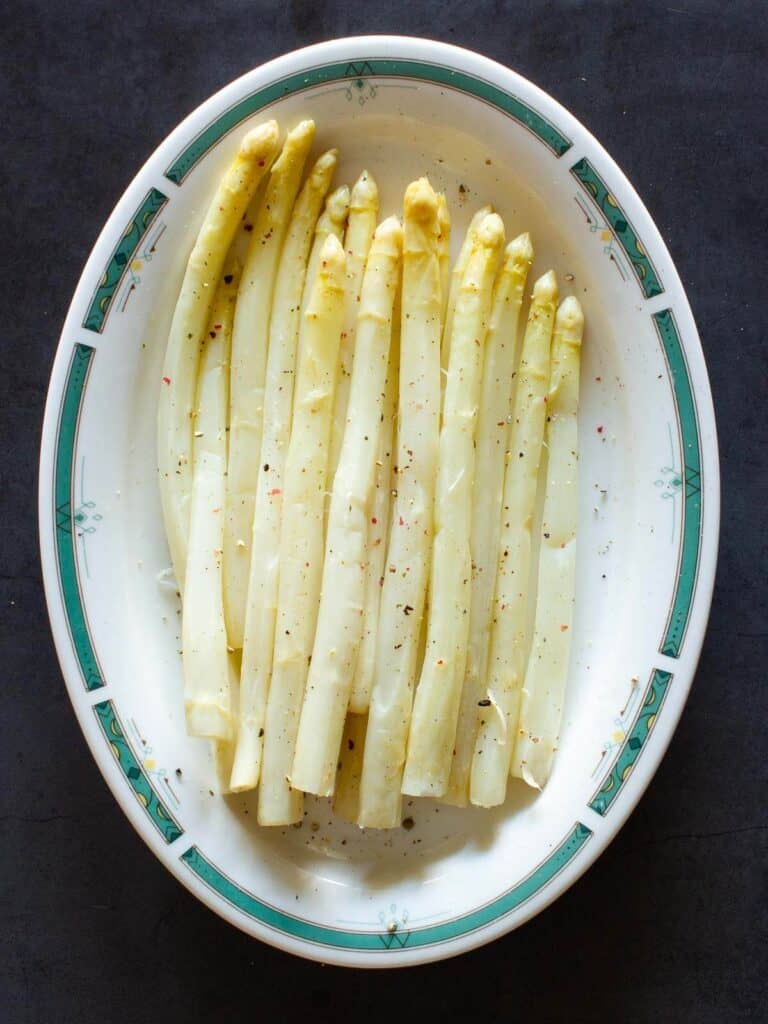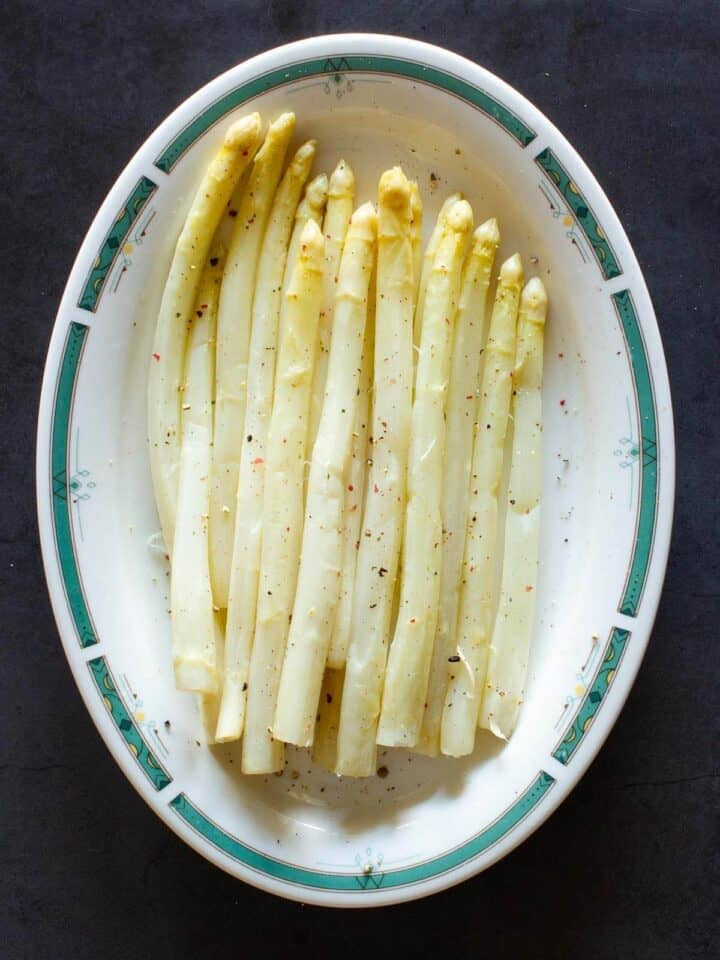 More Asparagus Recipes
Perfect Roasted Asparagus with Almonds and Pine-nuts
If you try this recipe, let us know! Leave a comment, rate it, and don't forget to tag a photo #ourplantbasedworld on Instagram. Cheers!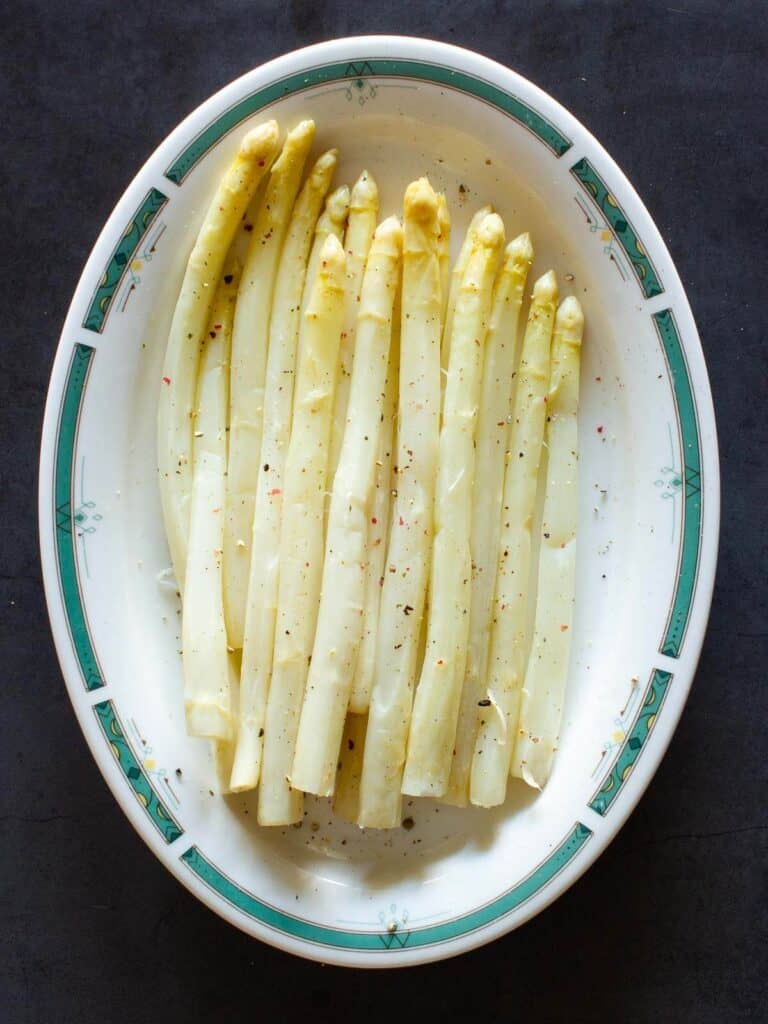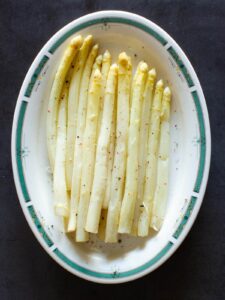 White Asparagus Recipe
German white asparagus (Spargel), the perfect Spring dish, is easy to cook and delicious. Serve with melted vegan butter.
Ingredients
1

pound

white asparagus

1

tablespoon

unsalted vegan butter

or margarine

Pink pepper

1

teaspoon

sea salt
Instructions
Fill a pot with a lid halfway with water and add the salt, sugar, and vegan butter.

Cover, and bring to a low boil over high heat.

Clean the asparagus, chopping off the woody end of the spears.

Using a vegetable peeler, and starting about 1 ½ inch (4 cm) from the tip, peel away the remaining tough outer layer.

Place the prepared asparagus lying down in the pot. Cover, and reduce heat to medium to keep them simmering.

Cook for 7 to 9 minutes, or until a knife inserted in one stalk comes out smoothly.

Remove from the pot, drain and serve.
Notes
Tips if following a WFPB diet:
Replace sugar por maple syrup.
Replace water and salt for organic vegetable stock.
Omit the vegan butter.
Nutrition
Calories:
43
kcal
Carbohydrates:
4
g
Protein:
3
g
Fat:
2
g
Saturated Fat:
1
g
Trans Fat:
1
g
Sodium:
606
mg
Potassium:
230
mg
Fiber:
2
g
Sugar:
2
g
Vitamin A:
991
IU
Vitamin C:
6
mg
Calcium:
28
mg
Iron:
2
mg