Looking for a flavorful and easy twist on your usual juice routine? Then you'll love this Carrot Apple Sweet Potato Juice recipe! Not only does this blend make a tasty beverage, but it also packs in essential nutrients like vitamin A, iron, and potassium. It's the perfect way to energize in the mornings or take a refreshing break during an afternoon pick-me-up. Plus, with just four ingredients and minimal preparation time, you can have this sweet treat ready in no time!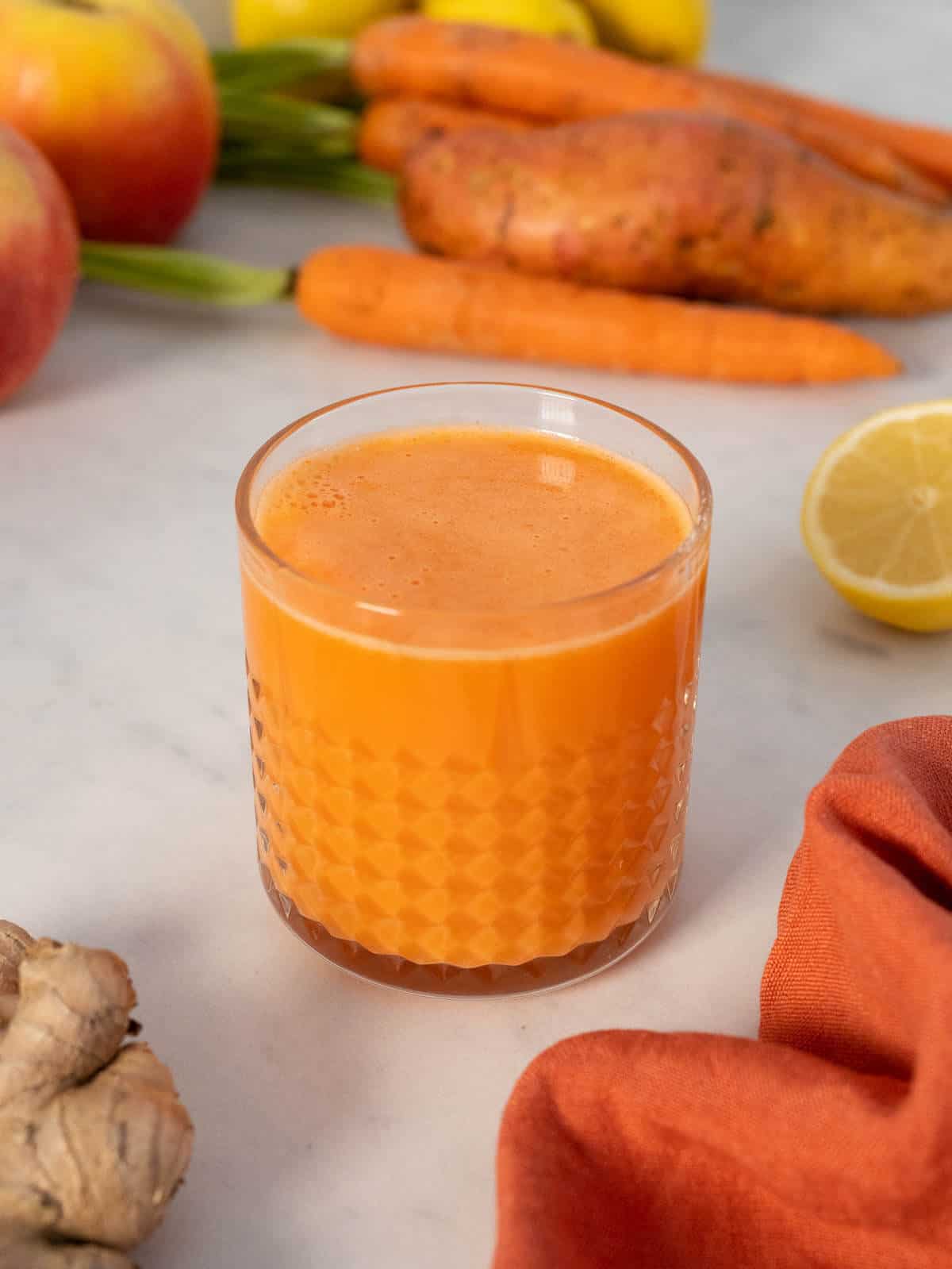 This drink is different than your regular juicing fix. This juice is bright, colorful, and even a little thick, a characteristic that, at first, caught me off-guard, but after tasting it, it was love and first sip! Yep, for both of us.
This is your Skin-glowing Vitamin A-packed juice delivered by carrots; it is also an excellent source of morning Potassium brought by Sweet Potatoes, which keeps your muscles and body pressure healthy, and has a fair amount of Iron and Vitamin C-rich apples to produce normal hemoglobin levels and fight cell degeneration.
Carrots and apples are big winners in every juice they put them on. Not only do they deliver lots of nutritional properties, but they blend seamlessly with all kinds of vegetables and juices 🍏🥕🍎👏.
We use this combination countless times on our carrot beetroot detox juice, hydrating juice with cucumbers, featuring cabbage for liver cleansing juice, and even with turmeric root for the ultimate anti-inflammatory juice.
Jump to:
🧾 Ingredients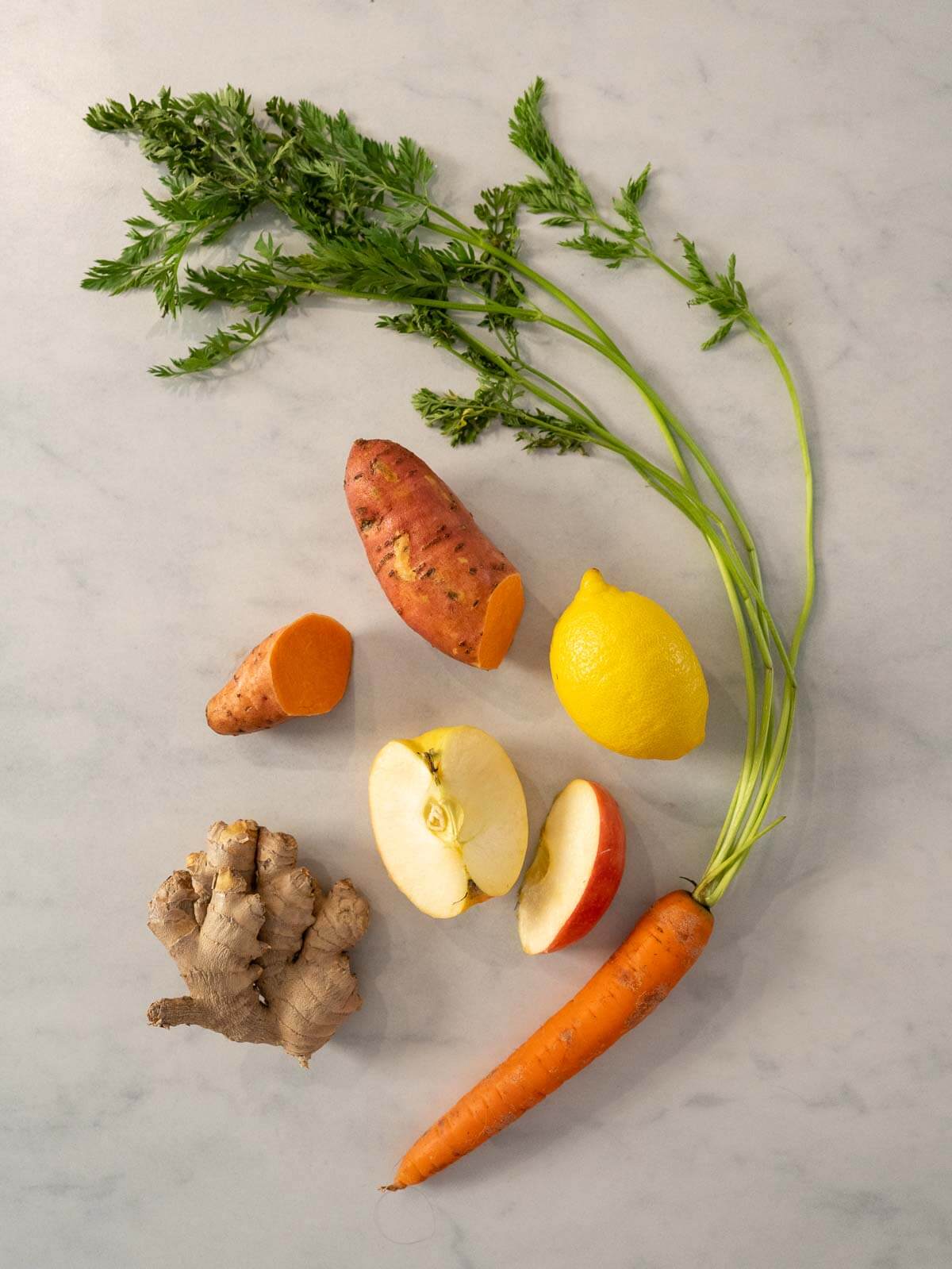 Make this sweet potato carrot juice with just a handful of staple ingredients.
Raw sweet potatoes - packed with beta carotene and antioxidant properties, one cup of sweet potatoes is loaded with potassium and has even more than a banana! See more health benefits below.
Carrot juice - boosts the immune system. Promotes healthy vision and lowers cholesterol.
Apple - supports hydration. Excellent source of vitamins K and C, potassium, and more.
Fresh ginger juice - aids inflammation, relieves pain, and improves digestion. It can help to relieve nausea and pain and control high blood pressure.
Lemon - Excellent source of Vitamin C. Promotes healthy skin, hydration and aids digestion, and weight loss.
See the recipe card for quantities.
🔪 Instructions
This sweet potato juice recipe involves two simple steps.
Wash and clean all your fresh produce. Sweet potatoes contain dirt, so wash them under running water using a brush to remove any hardened dirt.
Chopping

the rest of the ingredients. Remove

the carrot's hard top, and core the apple.
Juicing sweet potatoes along with the rest of the ingredients.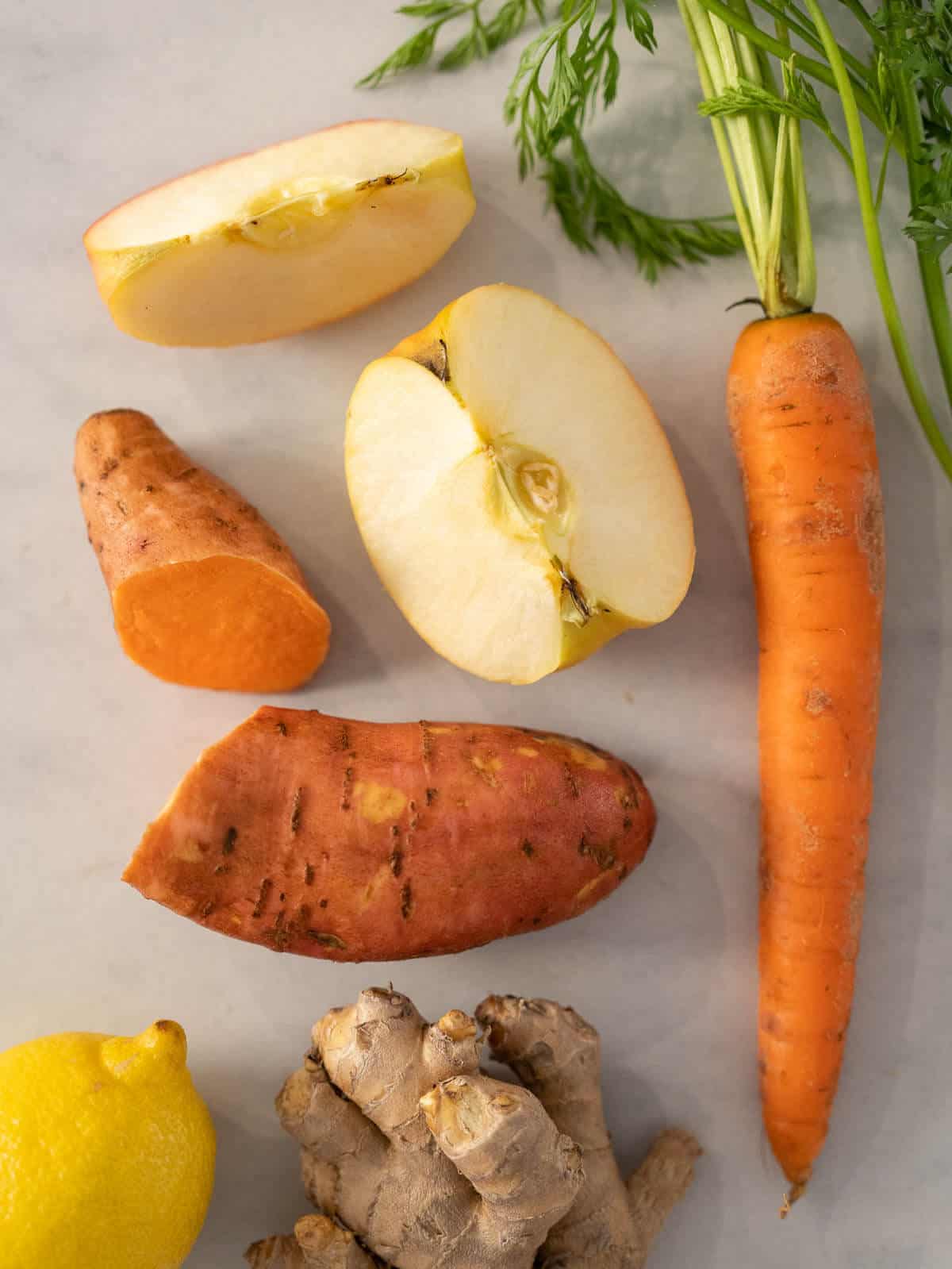 Wash your vegetables well and remove any dirt.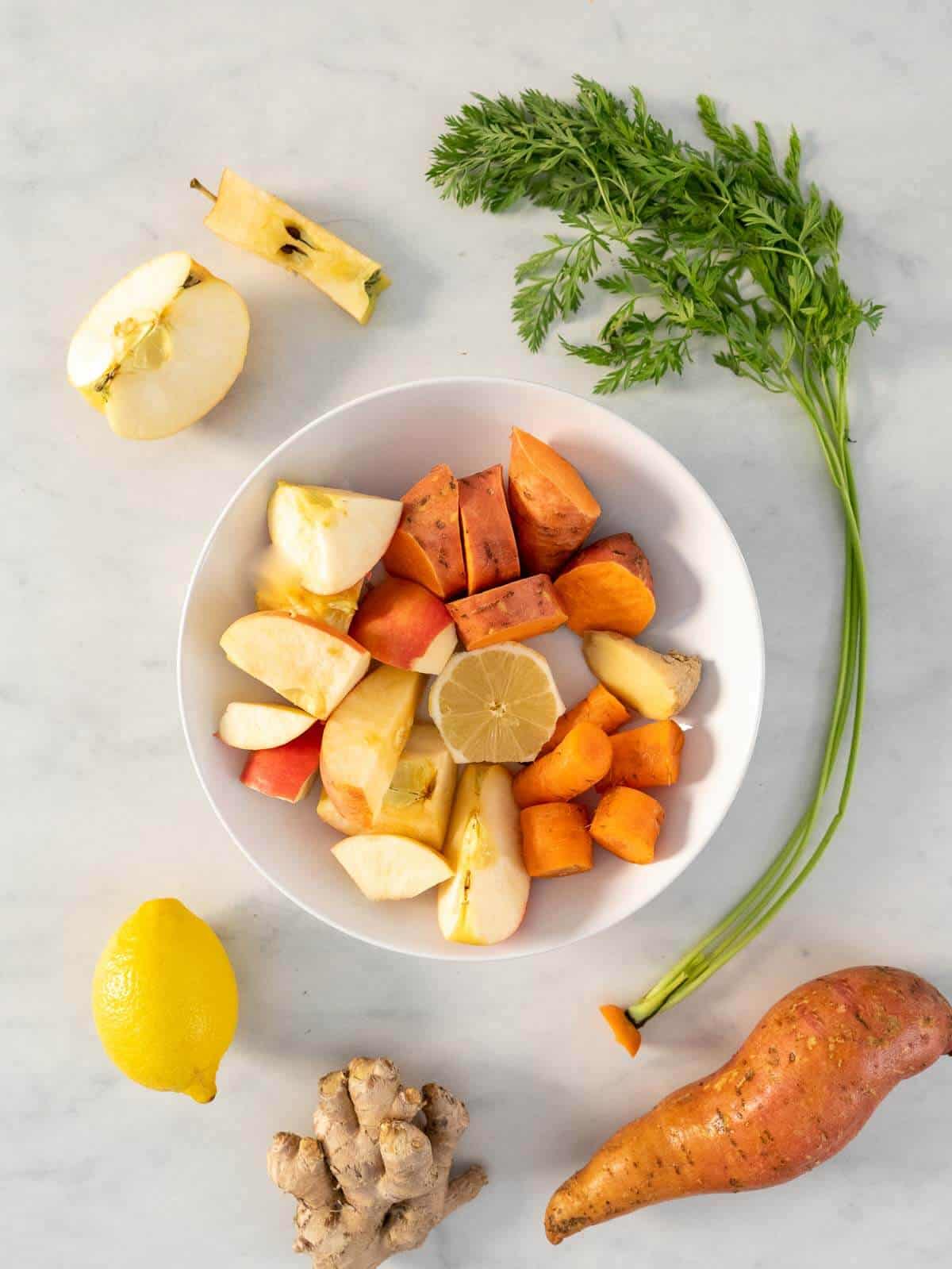 Chop your vegetables and fruits into sizeable chunks for your juicer. Peel and remove the lemon's skin.
Hint: juicing a sweet potato can be a bit thick for some people's liking. If that is your case, simply add a couple of ice cubes or a dash of water.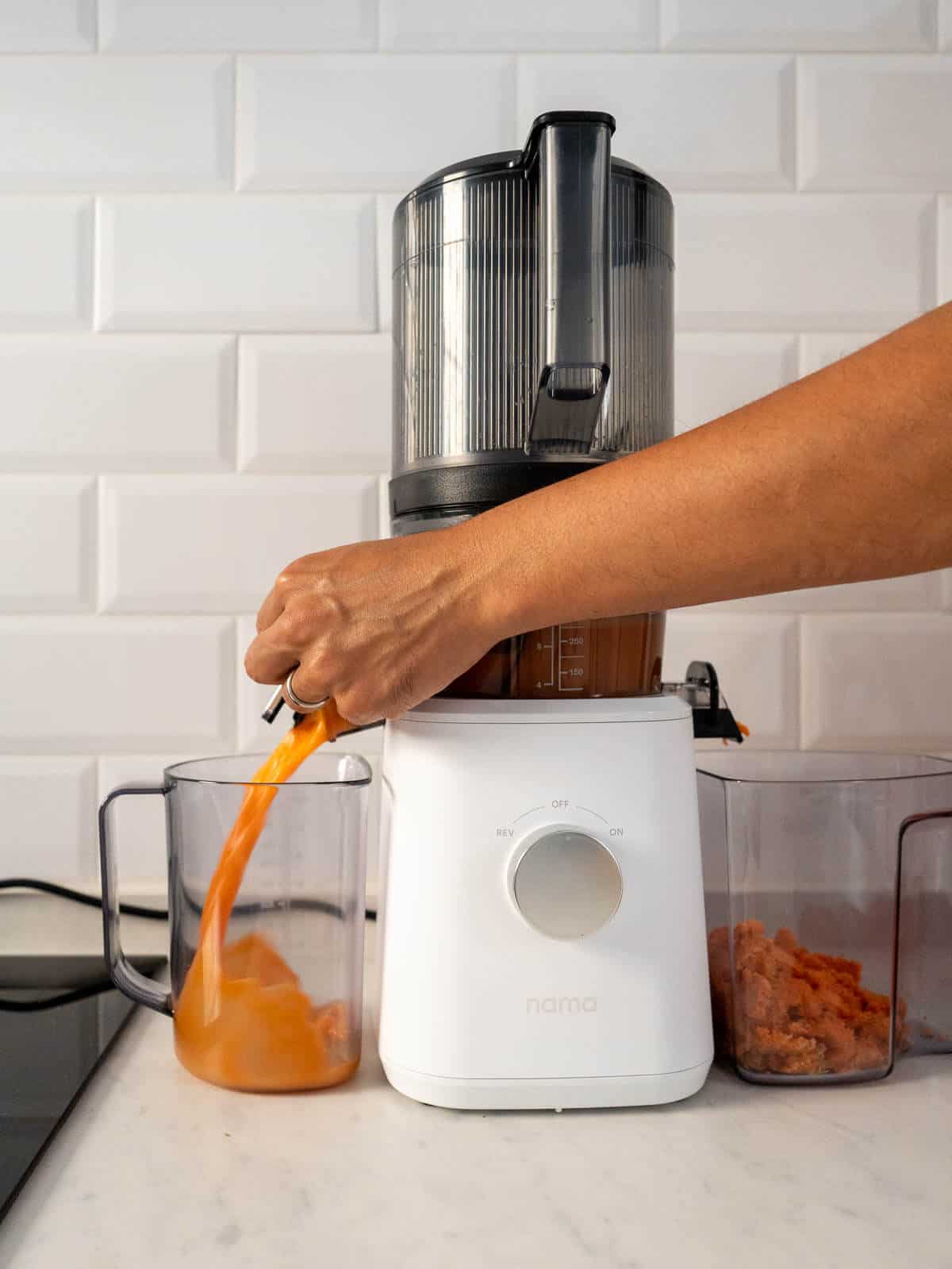 Pass everything through your juicer.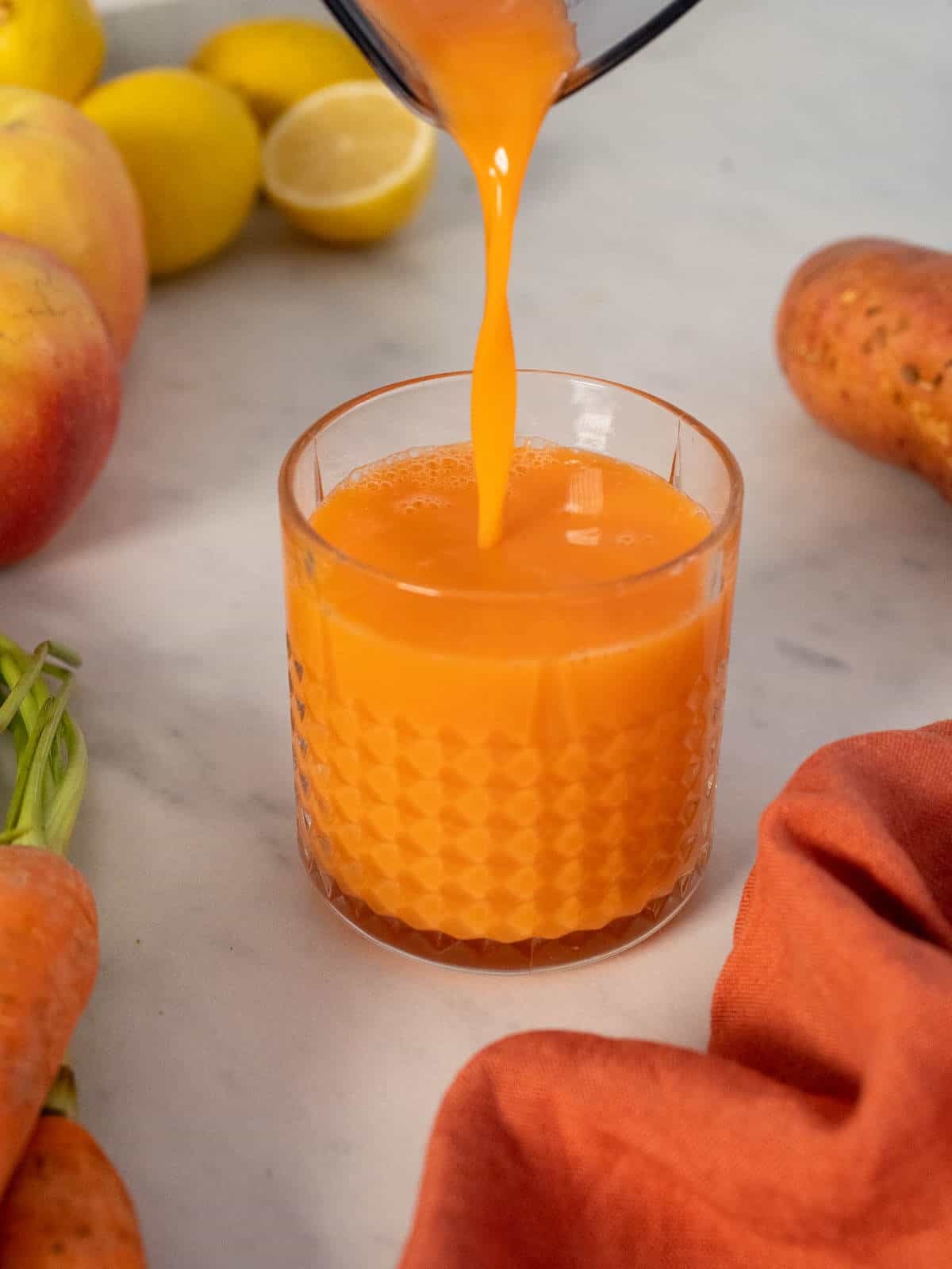 Serve in small glasses. Add ice cubes if desired.
Hint: you don't need to peel any of the ingredients before juicing them if they have been thoroughly washed.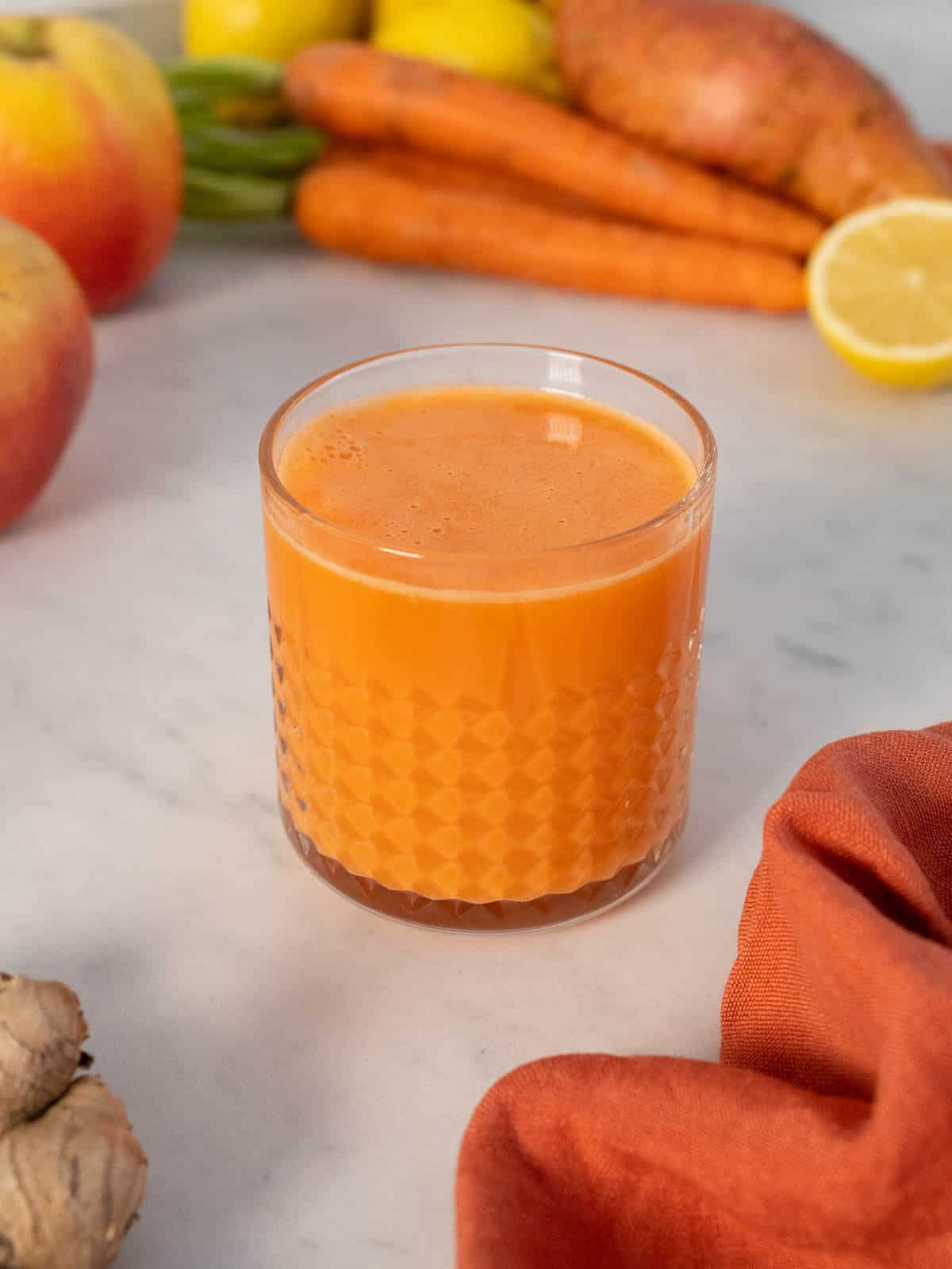 🍶 Substitutions
We love the combination of fresh apple juice, ginger, lemon, and carrot juice. Still, you can play with other citru fruits, such as oranges or clementines, and use butternut squash or pumpkin instead of carrots since they have a similar taste and sweetness profile.
📖 Variations
If you want this sweet potato carrot juice to feel like sweet potato pie juice, you can whisk some fall-themed spices into the juice, such as
Nutmeg
Ground Cinnamon
Clove
Fresh turmeric (beware that adding turmeric into the juicer can stain it, and the stains may be difficult to remove).
Or you can add a dash of pumpkin pie spices mix and combine it with coconut milk to make a delicious smoothie-like beverage; just be sure to remove the lemon from the recipe, so the beverage doesn't curdle.
🍽 Equipment
Juicer - use a cold-press juicer.
Ceric knife and chopping board.
See how to juice without a juicer.
🫙 Storage
Store this salad in a BPA-free airtight container in the fridge for up to 3 days. See our storing juice tips.
🥢 How to serve
Drink juice to start your day paired with a healthy breakfast, including overnight oats, a chia pudding, or a savory tofu scramble.
🍠 7 surprising sweet potato juice benefits
Sweet potatoes are low in calories and high in fiber, making them perfect for weight loss.
They're an excellent source of beta-carotene, vitamin C, potassium, and magnesium – all essential nutrients for maintaining good health.
Sweet potatoes can help improve blood sugar control and reduce the risk of diabetes.
They're beneficial for pregnant women and young children because they contain ample amounts of vitamin A, which is essential for their development.
The orange pigment in sweet potatoes indicates that they are rich in antioxidants, which can help protect against cancer and other diseases.
The starch in sweet potatoes is slowly digested and absorbed, making them an excellent choice for people trying to manage their blood sugar levels.
Consuming sweet potatoes may improve brain function and memory, as a study conducted with animals suggested, because the anthocyanins can help protect the brain by preventing free-radicals damage and is anti-inflammatory. (source)
The other juice components also increase this drink's nutritional and health benefits.
❓ FAQ
Can you juice sweet potatoes?
Yes, you can juice sweet potatoes. They make delicious and nutritious juice packed with vitamins, minerals, and antioxidants. Sweet potatoes are a good source of beta-carotene, vitamin C, potassium, and fiber. They also contain anthocyanins, powerful antioxidants that give sweet potatoes their bright orange color.
Can you juice raw sweet potatoes in a juicer?
Yes. Although they are tough, if you dice the sweet potatoes, and they enter your juicer juicing chamber, the juicer will be able to do the work, regardless of being a centrifugal or cold-pressed juicer.
Are sweet potatoes good for juicing?
Yes. They provide lots of sweetness and a thick texture. also, they are packed, with vitamins, minerals, and skin-nurturing beta carotene.
📚 More Juice recipes
If you care for more ways to use your sweet potatoes, check out 4-ingredient mashed sweet potatoes, oven-baked sweet potato slices, sweet potato crunch, and our vegan vegetable casserole.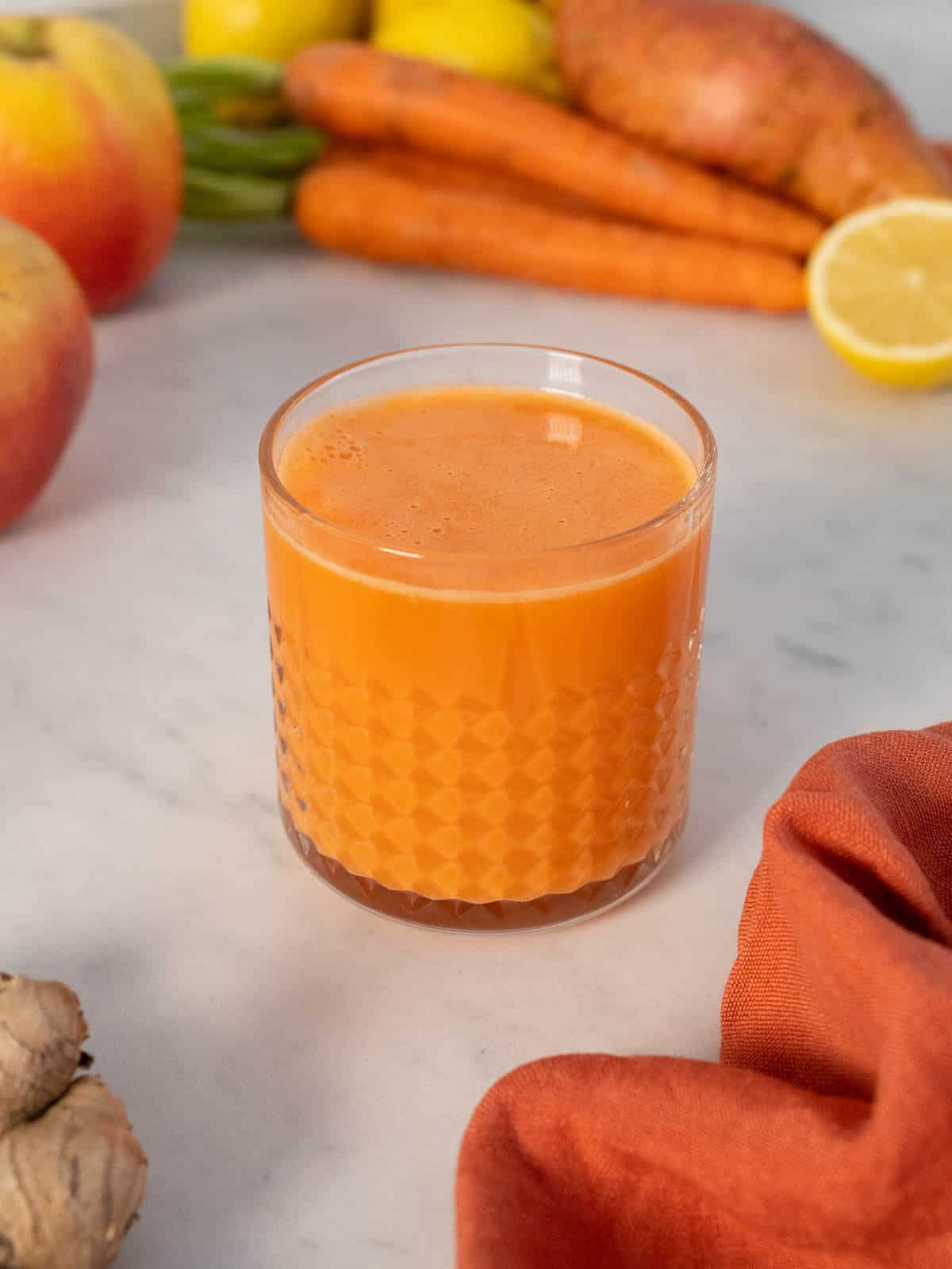 ⭐ If you try this sweet potato juice recipe, let us know! 💬 Leave a comment, rate it, and don't forget to tag us @ourplantbasedworld on Instagram. Cheers!
📋 Recipe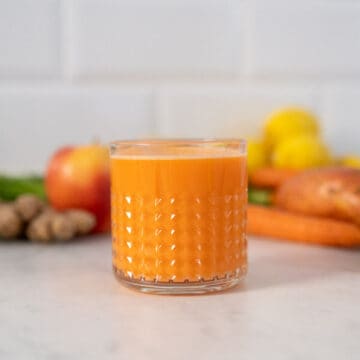 Carrot Apple Sweet Potato Juice Recipe
This delicious sweet potato juice recipe is perfect for a quick and healthy snack or breakfast, and it is packed with health benefits.
Equipment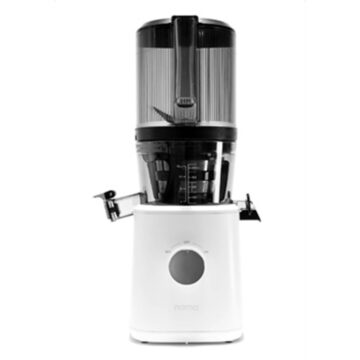 (affiliate link)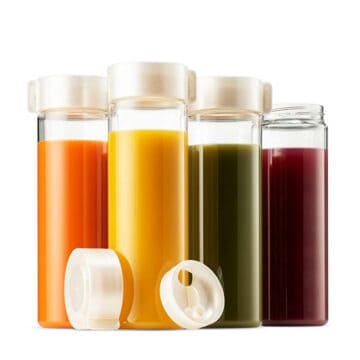 (affiliate link)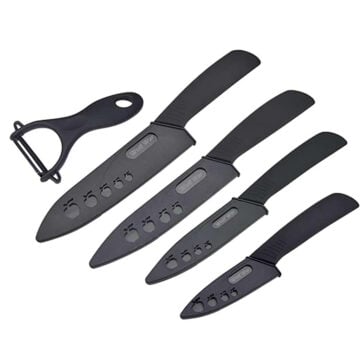 (affiliate link)
Directions
Wash carrots and apples thoroughly.

Remove the apple's core.

Cut all the ingredients into the appropriate juicer size.

Add ingredients into the juicer, starting with the softer ingredients and continuing with the tougher ones.

Serve chilled with ice cubes.
Nutrition Facts
Calories:
317
kcal
Carbohydrates:
77
g
Protein:
5
g
Fat:
1
g
Saturated Fat:
0.1
g
Polyunsaturated Fat:
0.2
g
Monounsaturated Fat:
0.03
g
Sodium:
169
mg
Potassium:
1166
mg
Fiber:
13
g
Sugar:
31
g
Vitamin A:
42352
IU
Vitamin C:
18
mg
Calcium:
99
mg
Iron:
2
mg
Nutrition Facts
Carrot Apple Sweet Potato Juice Recipe
Amount per Serving
% Daily Value*
* Percent Daily Values are based on a 2000 calorie diet.
🌡️ Food safety
Cook to a minimum temperature of 165 °F (74 °C)
Do not use the same utensils on cooked food, that previously touched raw meat
Wash hands after touching raw meat
Don't leave food sitting out at room temperature for extended periods
Never leave cooking food unattended
Use oils with a high smoking point to avoid harmful compounds
Always have good ventilation when using a gas stove
See more guidelines at USDA.gov.
Nutritional Disclaimer
The information shown is an estimate provided by an online nutrition calculator. It should not be considered a substitute for a professional nutritionist's advice. See our full Nutritional Disclosure here.
Affiliate Disclaimer
Please note that some of the links here are affiliate links, and I will earn a commission if you purchase through those links. I recommend all of the products listed because they are companies I have found helpful and trustworthy.