Have you ever done a liver cleanse? I'm not talking about detoxing your body; I'm doing a juice cleanse specifically for your liver. If not, you should definitely consider it! A liver cleanse can help improve your overall health and wellbeing. And the best part? It's easy to do – all you need is some fresh juice from fruits and vegetables. This blog post will share a simple recipe for liver cleansing juice. So if you're looking for a way to nurture your liver, keep reading!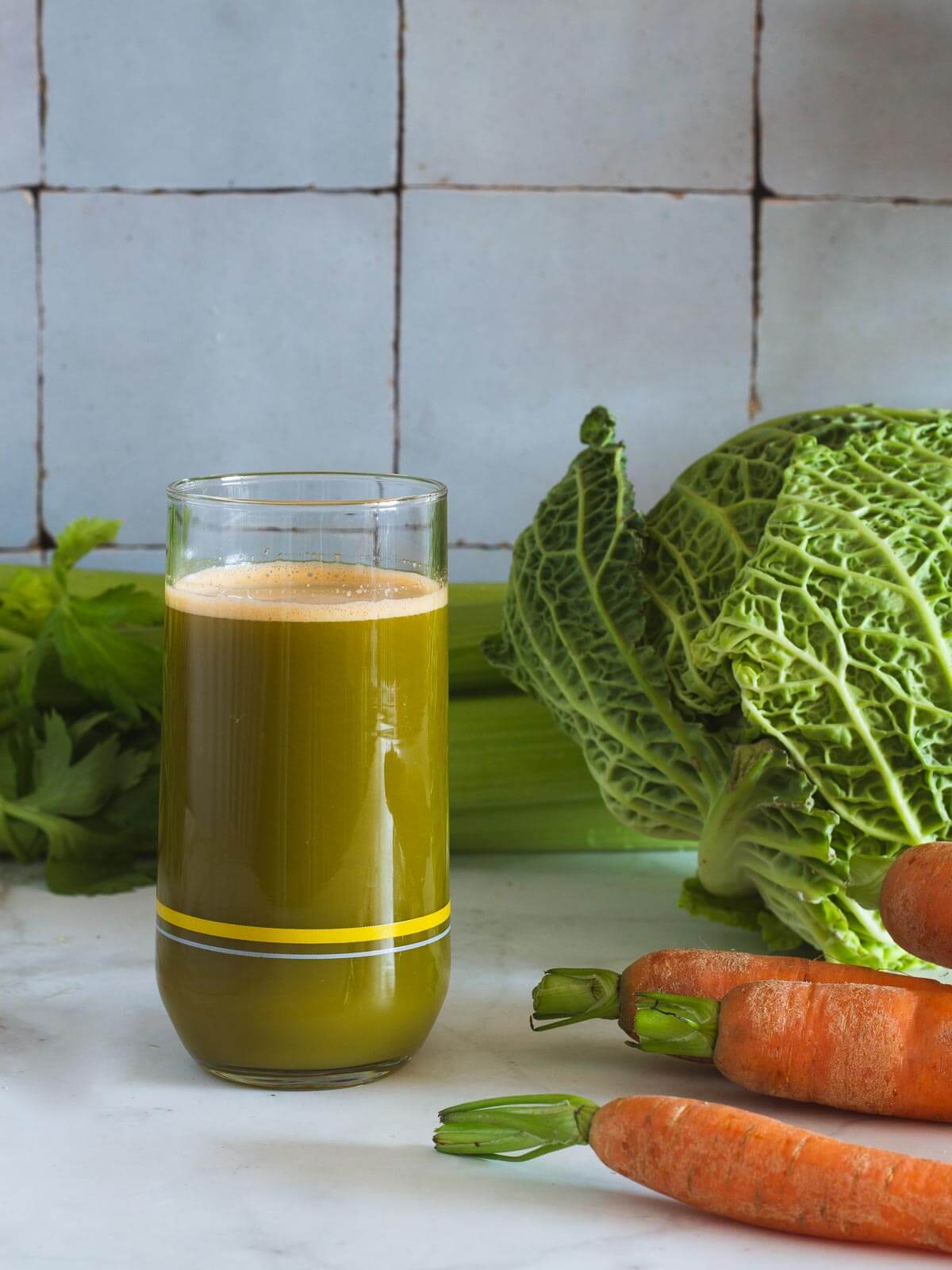 Our liver is one of the most essential organs in our system as it needs to break down toxins to flush them out of our bodies.
After periods of not eating the healthiest foods or experiencing symptoms of liver disease, such as fatigue and yellowish eyes and skin, it is essential to check with your doctor and consume liver-friendly foods and juices, especially during the morning.
If your symptoms include fatigue and pain in the upper abdomen, you might be suffering from NASH, or nonalcoholic steatohepatitis, which is a condition characterized by liver damage and inflammation due to a buildup of fat in the liver.
The signs of NASH are not always obvious and may take time to develop, at which time the disease has already progressed. Consequently, tracking your liver status by testing with NASH test liver can save you a great deal of trouble. Modern non-invasive testing methods leveraging AI can bring you accurate results so you can tailor your treatment based on the stage of the disease.
This juice for liver cleanse was inspired by my carrot and celery juice recipe on this site. Make it part of your juicing and detox rituals.
Jump to:
🧾 Ingredients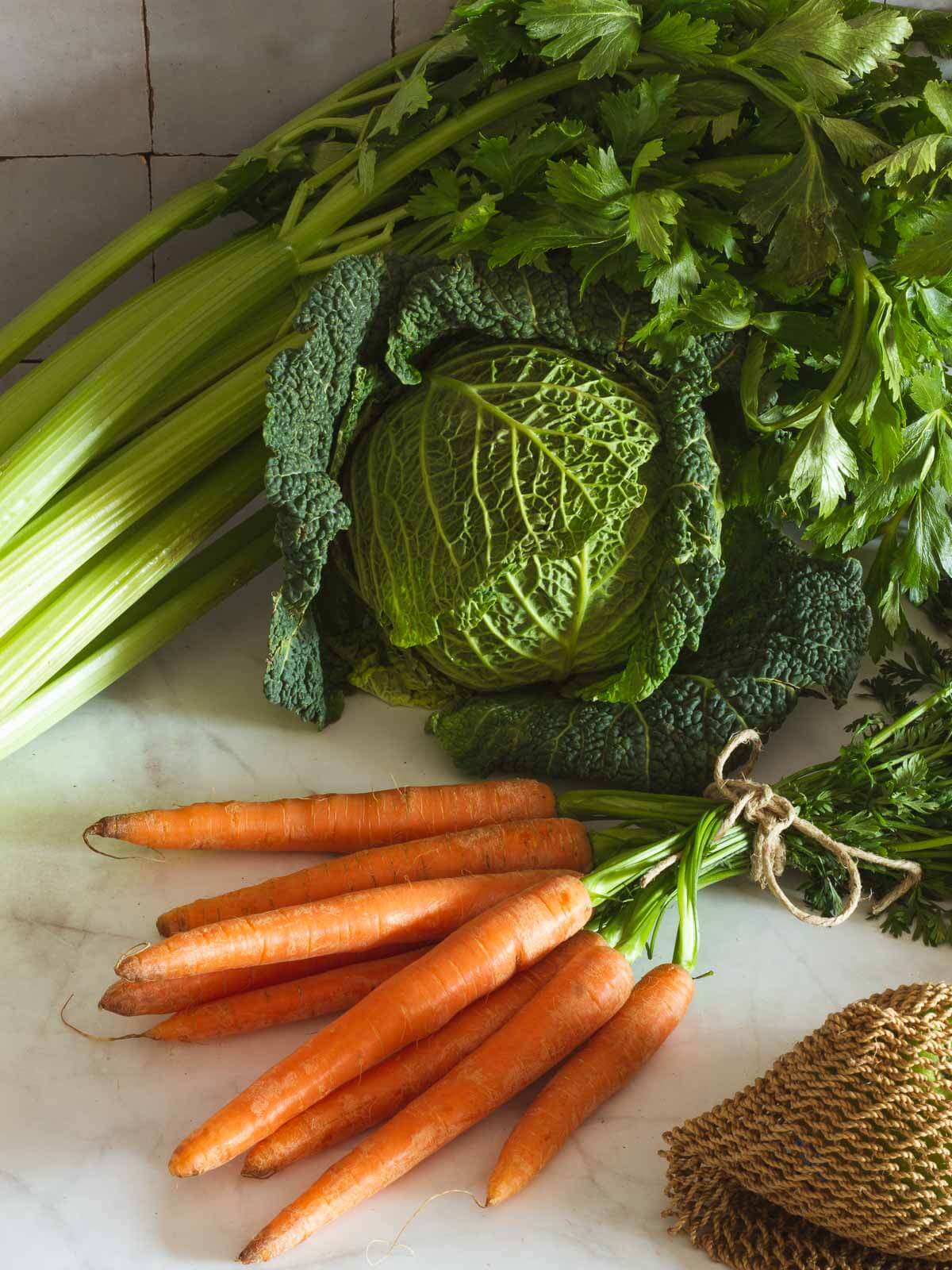 This liver detox juice is made with the 3 C's + the help of some citrus and Vitamin C from lemons juice.
Carrots
Consuming this wonderful root vegetable is a beautiful way to support your liver and keep it clean. They can also reduce cholesterol levels in the body, which will help with fatty acid metabolism!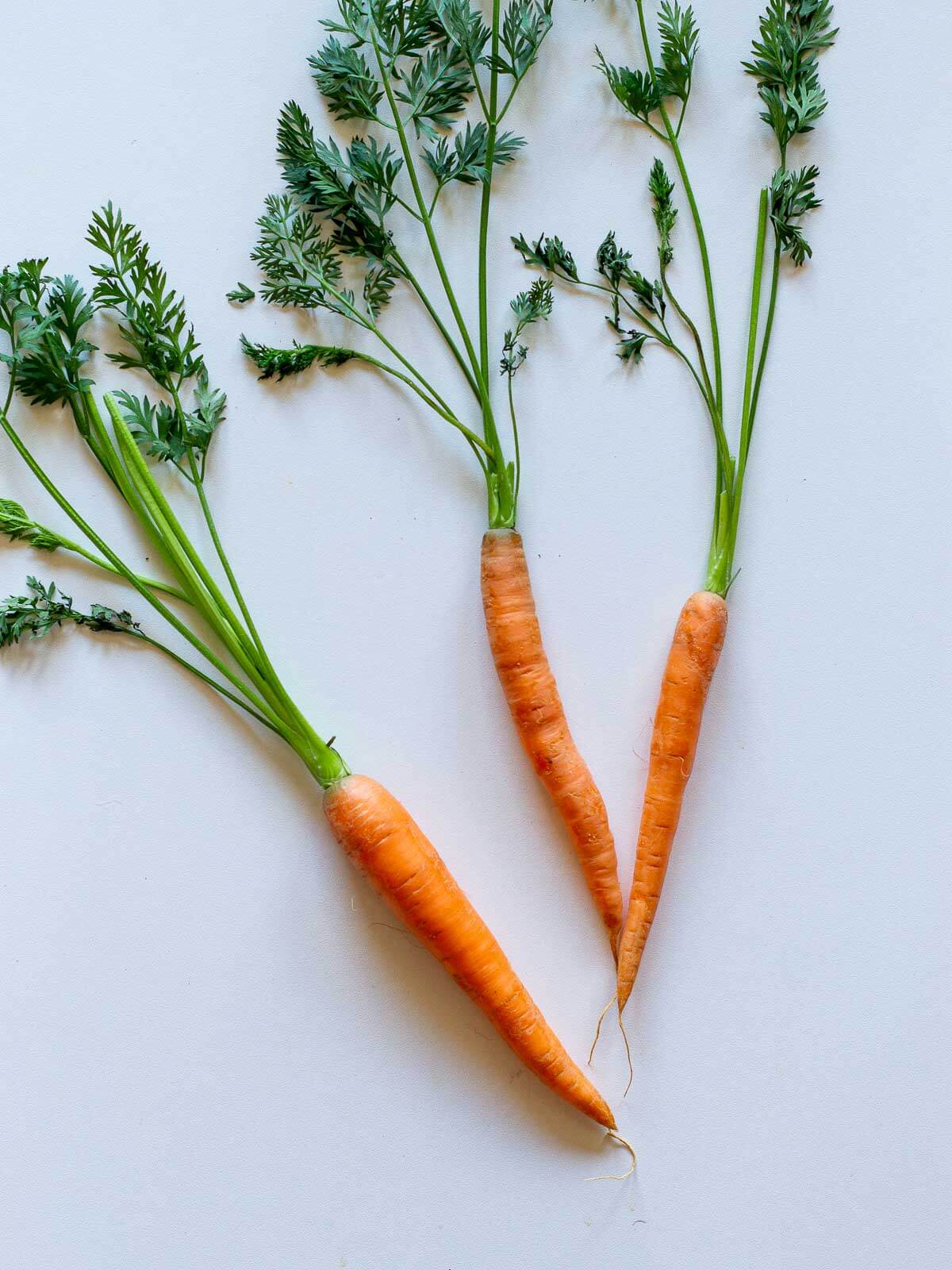 When the liver is healthy, it can filter out toxins from our bodies. Carrots are full of beta-carotene, which helps to keep your internal system running smoothly!
Retinoids present in carrots have been identified in studies as an essential and potential pharmacological target for treating hepatic liver injuries. (source)
Read on: How to juice carrots and their benefits.»
Celery
The liver is one of the most critical organs in our bodies because it filters blood to remove harmful substances like drugs or toxins. The increased enzyme production triggered by celery can help you stay away from those pesky fats that build up on this fantastic machine!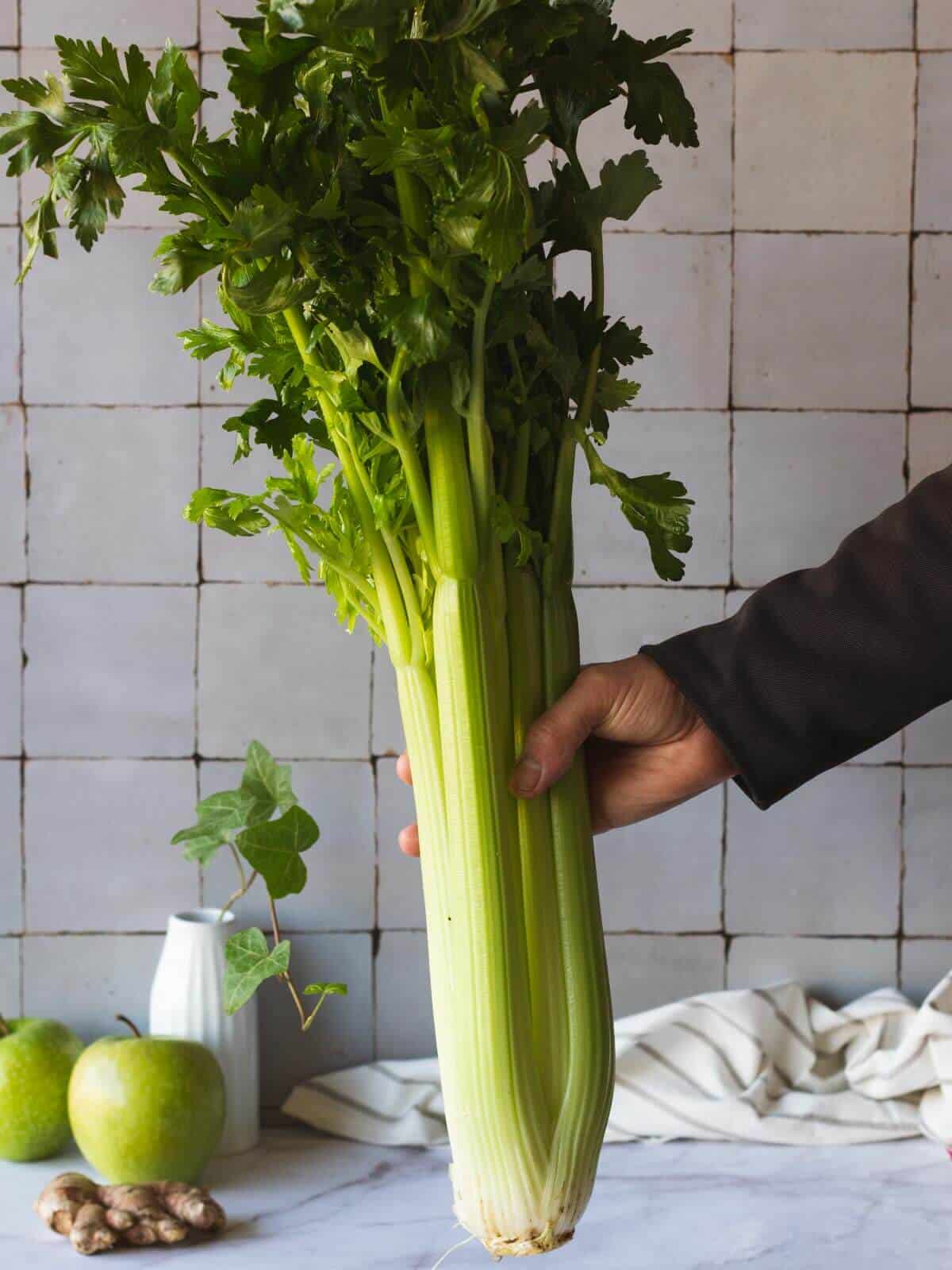 Celery is rich in iron and vitamins, making this great vegetable an excellent tonic for the liver. Researchers found that liver cells produced liver enzymes that flush toxins when administered by celery extract. You can even follow a freshly juiced celery protocol that consists of consuming 8 ounces daily for fourteen days to help your body rehabilitate your liver health.
Read on: How to juice celery and its benefits.»
Cabbage
This cruciferous vegetable increases the production of detoxification enzymes and stimulates the liver's production of substances to clean itself. It processes the toxins so they can be expelled.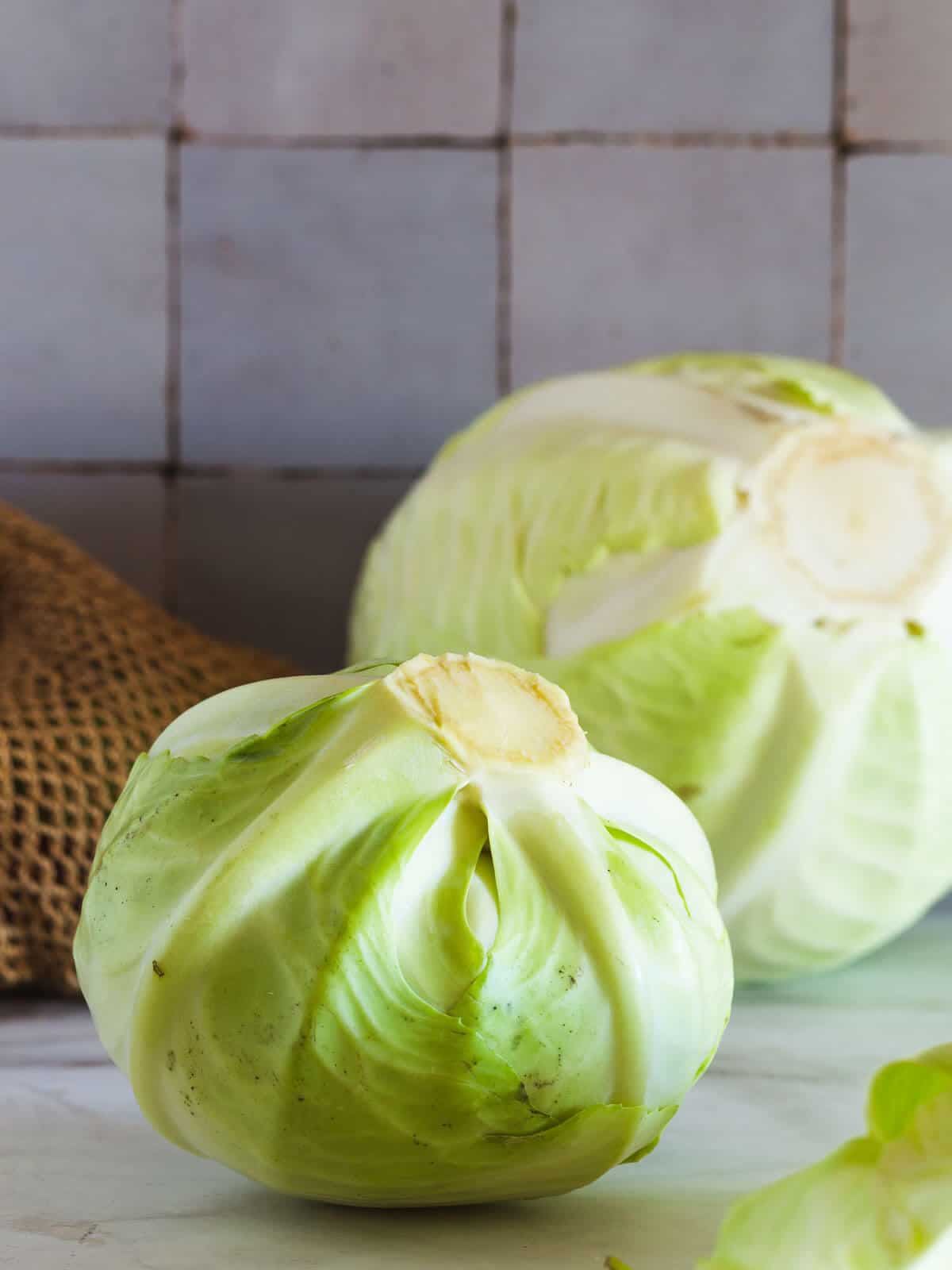 A natural compound found in cruciferous can help control non-alcoholic fatty liver disease. Research has found that eating cabbage can prevent fatty liver and diminished liver function, which is linked with fatal consequences.
Read on: How to juice cabbage and its benefits» and red cabbage juice for improved lung function and cleanse »
Lemon juice
Too good to be true? Did you know that as little as half a lemon squeezed into a cup of warm water daily, first thing in the morning, can make a big difference? Warm lemon water helps your liver produce more liver-friendly enzymes and aid in breaking and flushing toxins.
Lemon water can boost digestion, reducing the liver's load as part of the digestive system.
Also, add lemon to your juice cleanse for liver to make it more tangy and delicious.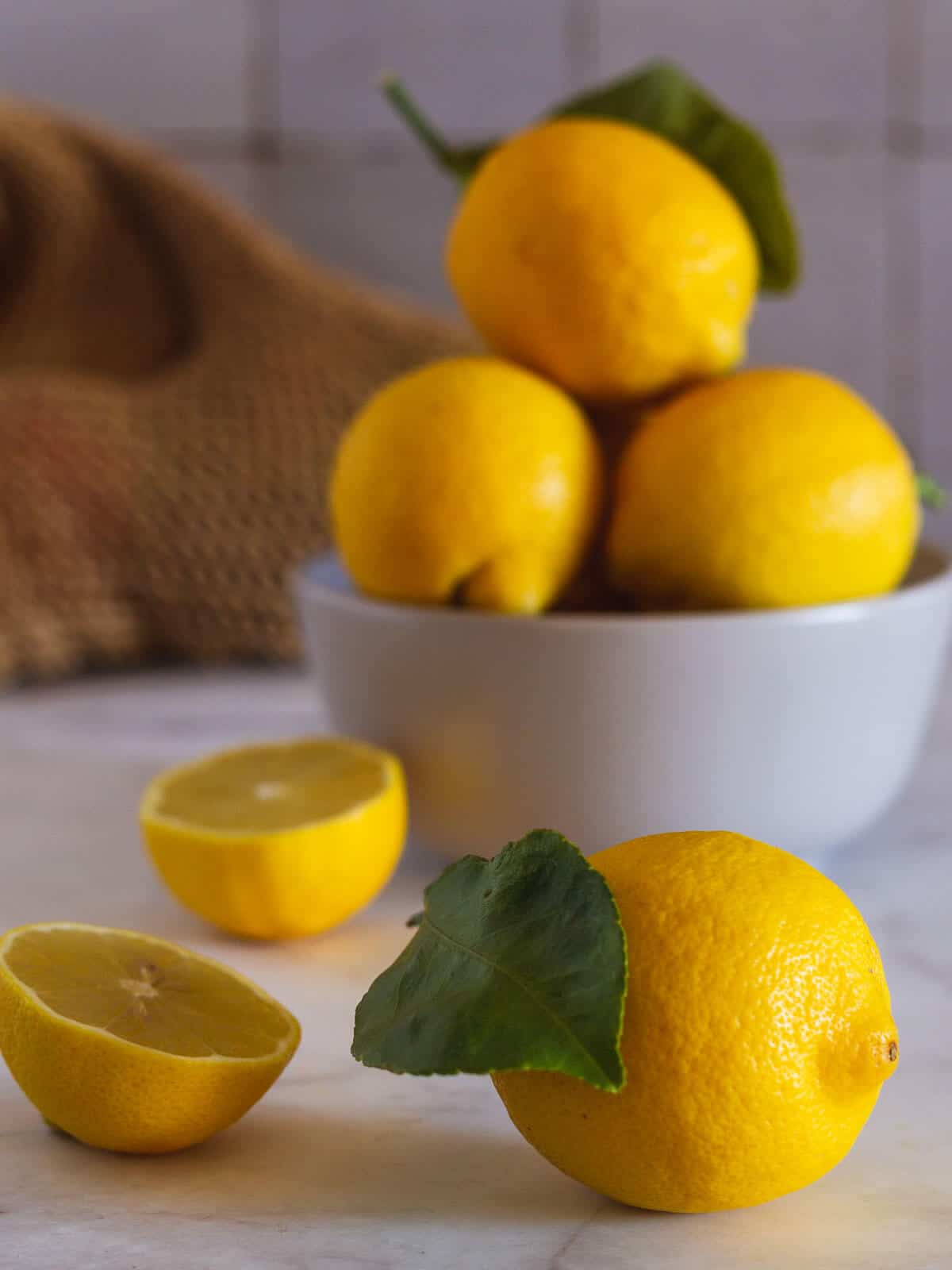 📖 Variations
There are other fruits and vegetables that you can easily add to your juicer and have plenty of benefits for your liver. If you prefer more sweetness in your juice, go for apples.
Apples
These yummy fruits are high in antioxidants, which are great for detoxifying the liver and protecting it from diseases. They are also great for your immune system making apple juice an excellent detox drink.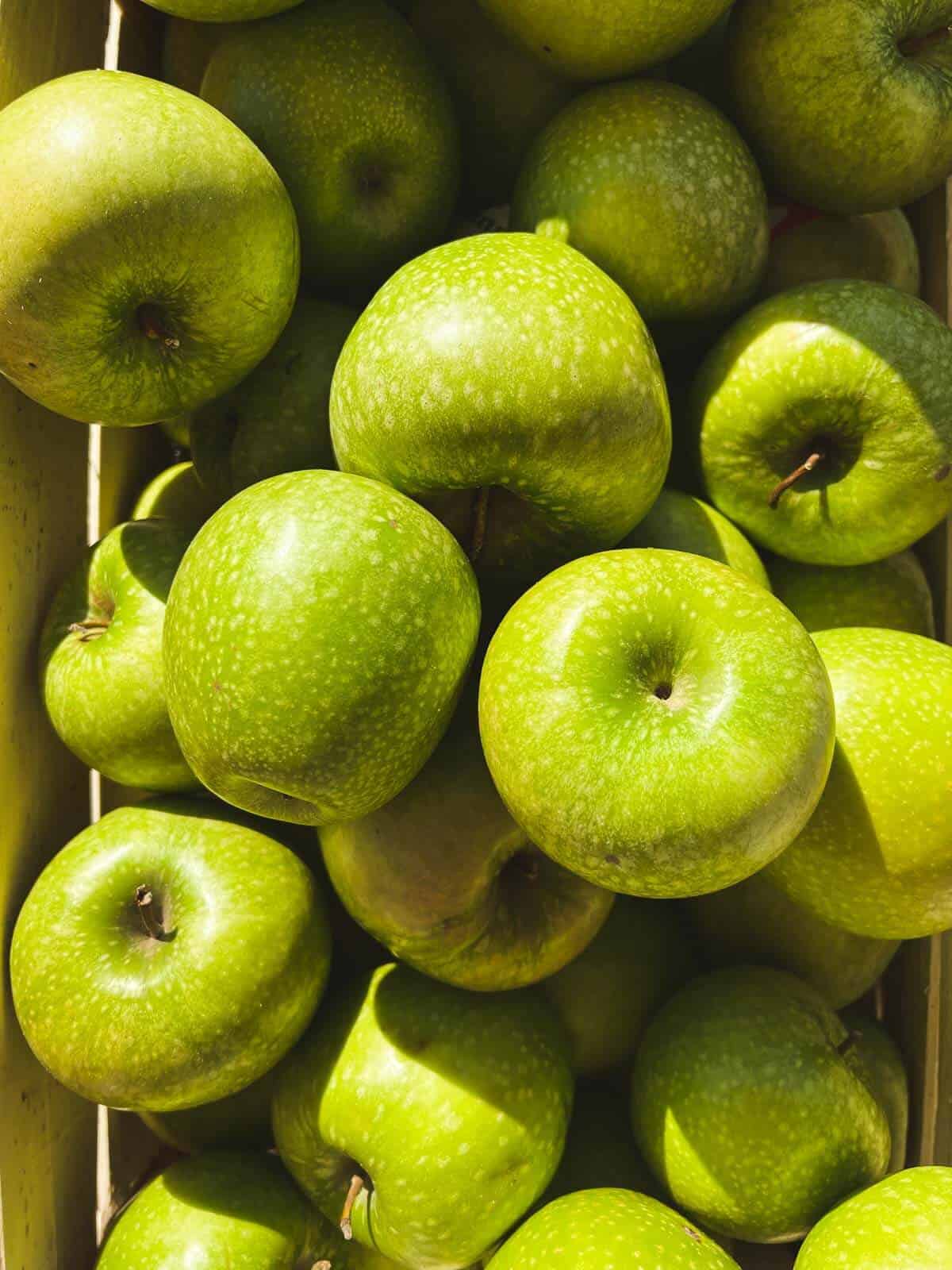 Spinach
To make a green juice, include some spinach in your mix, which is also great for keeping your liver healthy.
If you like zipping on smoothies, check out our spinach smoothies, including a blueberry-banana and post-workout spinach smoothies.
Dandelion greens
Dandelion roots could potentially help detoxify the liver and relieve symptoms of liver disease. A study suggests that polysaccharides in dandelion greens may potentially benefit from removing toxins to keep your liver functioning well. Add some dandelion greens to your liver detox drink, and you can even make a tea to support liver cleansing. (source)
Beets
The Health benefits of beetroots include liver health. They are a source of dietary nitrates, converted into nitric oxide in the body. Beetroots are also a good source of antioxidants and anti-inflammatory compounds. These nutrients help to protect the liver from damage and disease.
In addition, beetroots contain betaine, a substance that helps protect liver cells and promote healthy liver function. For all these reasons, beetroots are an excellent food for people looking to improve their liver health and prevent liver damage.
Read on: How to make beetroot and carrots juice.»
🧃 What juicer to use
Get an excellent Cold-Pressed juicer, also known as a slow-masticating juicer.
It will be one of the best investments you have made this year! Trust me! Make sure you check the juicer's instructions before starting, as many juicers have different working mechanisms.
Use our Discount Code OPBW10 for 10% off (affiliate link)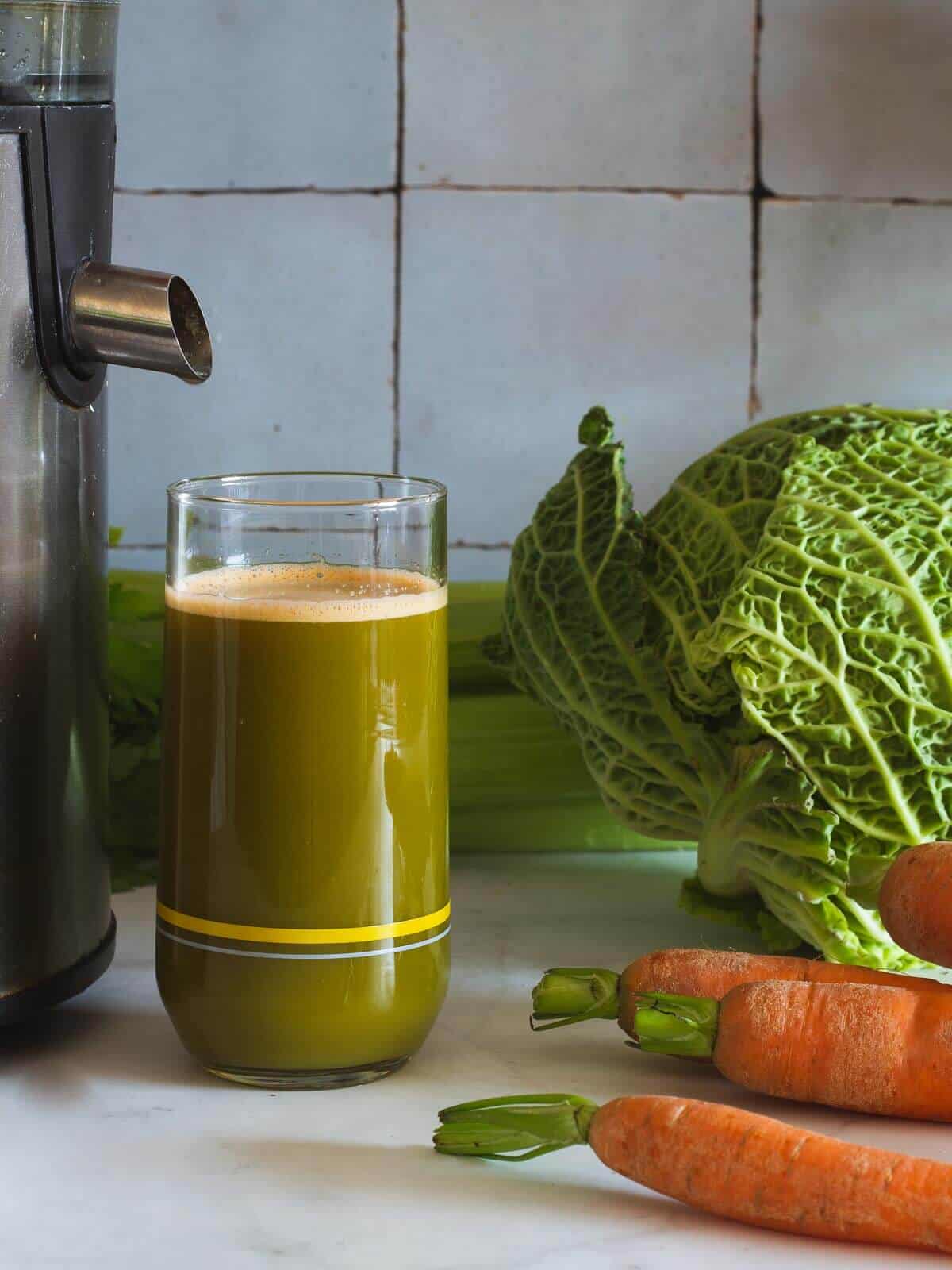 Don't forget to try out the Beetroot Juice and our Hangover cure juice, to complement your detox routine.
If you're curious about giving liver cleanse juice a try, we've got just the recipe for you. This juice is packed with antioxidants and vitamin C, which can help support your liver health. Plus, it's delicious and refreshing, making it the perfect way to start your day or refuel after a workout. Ready to give it a go? Check out our recipe below!
🧐 Why is liver detoxification necessary?
Your liver may require periodic detoxification, and the rationale behind this necessity can be attributed to the following factors:
Consumption of High Amounts of Saturated and Processed Foods: Frequent consumption of saturated and processed foods, such as corn or peanut oil and fried items, heavily burdens your liver. These food types are challenging to digest and generate an abundance of toxic by-products that can damage your liver. Thus, detoxifying your liver becomes essential.
Exposure to Polluted Air: Our environment is often saturated with various pollutants. Regular inhalation of toxins from car exhaust, firsthand or secondhand smoke, and industrial by-products can negatively affect your lungs and liver. This happens as the toxins we inhale must be processed by the liver, overloading it and necessitating detoxification.
Consumption of Processed Carbohydrates: Processed carbohydrates in foods like sugary drinks, white bread, pasta, and candies can also exert stress on your liver. Frequent consumption of these items compels your liver to work harder to maintain blood sugar levels and eliminate toxic substances. The strain on your liver thus makes detoxification a must.
Inadequate Sleep: Sleep is critical not only for maintaining skin health but also for optimal liver function. If you don't achieve deep sleep before your liver starts its digestive activities, likely, your liver isn't getting ample time to perform its duties efficiently. Adequate rest is vital for your liver's optimum functioning.
Overuse of Medications: regular or excessive intake of medications, both prescription and over-the-counter, can also put a strain on your liver. The liver plays a key role in metabolizing these substances, and overuse can cause it to work overtime, possibly leading to damage. Thus, your liver may need detoxification to reduce the burden of drug metabolism and prevent potential harm.
Alcohol Consumption: frequent and heavy alcohol consumption is one of the major reasons for liver damage. Alcohol is a toxic substance that your liver has to process and break down. However, excessive consumption overburdens the liver, leading to alcohol-related liver disease. Therefore, moderating alcohol intake is crucial for maintaining a healthy liver.
Inadequate Hydration: Water is crucial in detoxifying your body, including your liver. Adequate hydration helps flush out the toxins your liver filters out from your blood. These toxins can build up without sufficient water, putting unnecessary stress on your liver. Thus, staying properly hydrated is essential for your liver's overall health and detoxification.
⭐ If you try this liver detox drink recipe, let us know! 💬 Leave a comment, rate it, and don't forget to tag us @ourplantbasedworld on Instagram. Cheers!
📋 Recipe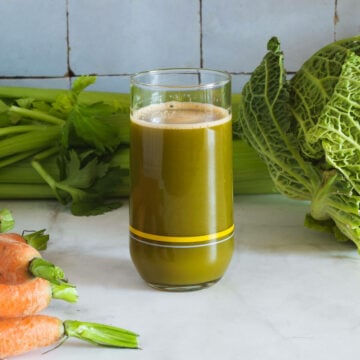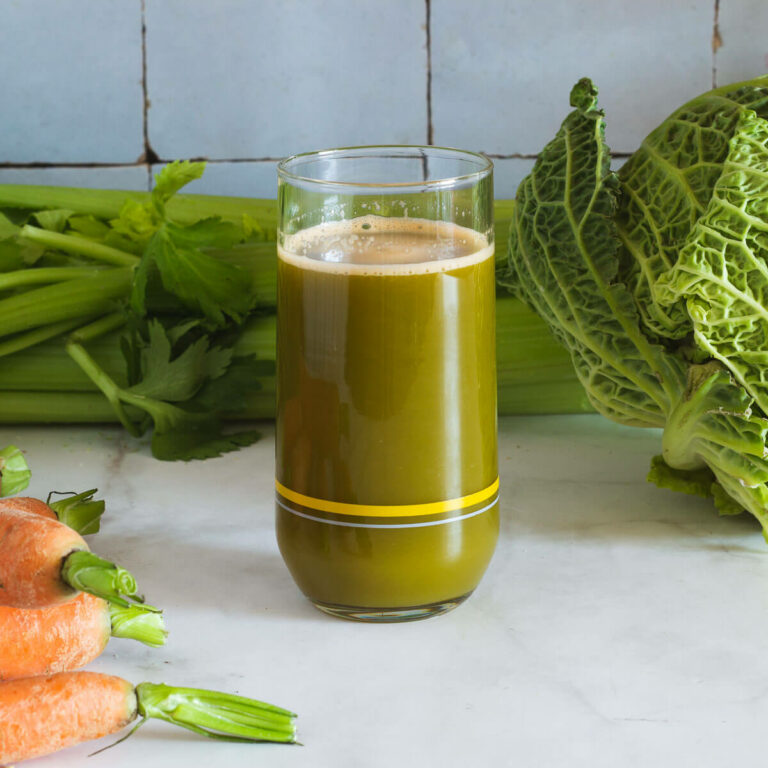 Liver Cleanse Juice Recipe
Looking for a liver cleanse juice? Check out our recipe with all the benefits of doing a liver detox!
Equipment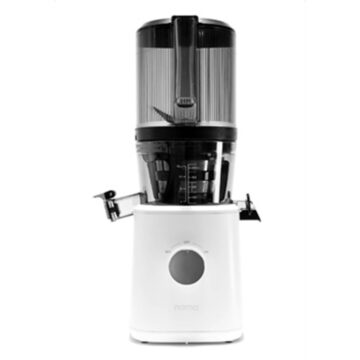 (affiliate link)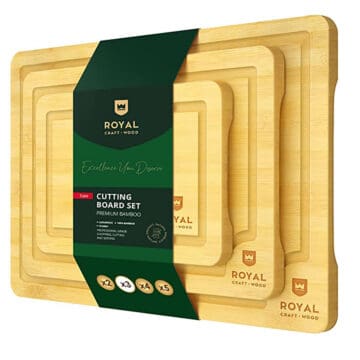 (affiliate link)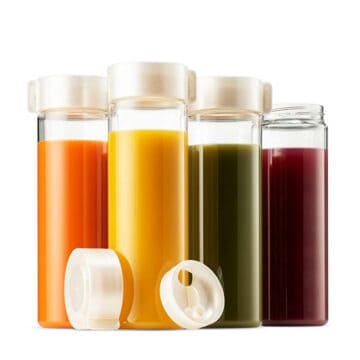 (affiliate link)
Ingredients
2

carrot

in medium pieces

2

celery

stalks, leaves, and all

1

cabbage leaf
Optional:
lemon

add lemon drops if you like to make it more acid
Directions
Chop. Depending on the Juicer you have, you may be able to throw everything in the Juicer without cutting it; or just roughly cutting your produce in big chunks. If not, take out the carrot buttons.

Juice. Start introducing all the ingredients, combining the leaves and solids, to prevent the juicer from getting stuck.

Thin-up. If you want to thin the juice a little, you can add about half a cup of water in the juicer aperture so it drags some of the rest of the fruits and veggies.

Serve with an optional splash of lemon juice or you can reserve the juice for up to 24 hours in a mason jar.
Nutrition Facts
Calories:
34
kcal
Carbohydrates:
8
g
Protein:
1
g
Fat:
0.2
g
Saturated Fat:
0.04
g
Polyunsaturated Fat:
0.1
g
Monounsaturated Fat:
0.02
g
Sodium:
77
mg
Potassium:
327
mg
Fiber:
3
g
Sugar:
4
g
Vitamin A:
10490
IU
Vitamin C:
9
mg
Calcium:
40
mg
Iron:
0.3
mg
Nutrition Facts
Liver Cleanse Juice Recipe
Amount per Serving
% Daily Value*
* Percent Daily Values are based on a 2000 calorie diet.
🌡️ Food safety
Cook to a minimum temperature of 165 °F (74 °C)
Do not use the same utensils on cooked food that previously touched raw meat
Wash hands after touching raw meat
Don't leave food sitting out at room temperature for extended periods
Never leave cooking food unattended
Use oils with high smoking points to avoid harmful compounds
Always have good ventilation when using a gas stove
See more guidelines at USDA.gov.
The information shown is an estimate provided by an online nutrition calculator. It should not be considered a substitute for a professional nutritionist's advice. See our full Nutritional Disclosure here.
Please note that some of the links here are affiliate links, and I will earn a commission if you purchase through those links. I recommend all of the products listed because they are companies I have found helpful and trustworthy.