Juicing cabbage is a great way to add more nutrients and vitamins to your diet. Cabbage is a cruciferous vegetable low in calories but high in fiber, vitamin C, and other antioxidants. Cabbage juice benefits are vast and include weight loss, improved digestion, and reduced cancer risk. This blog post will discuss the 7 health benefits of cabbage juice and provide a delicious recipe for you to try!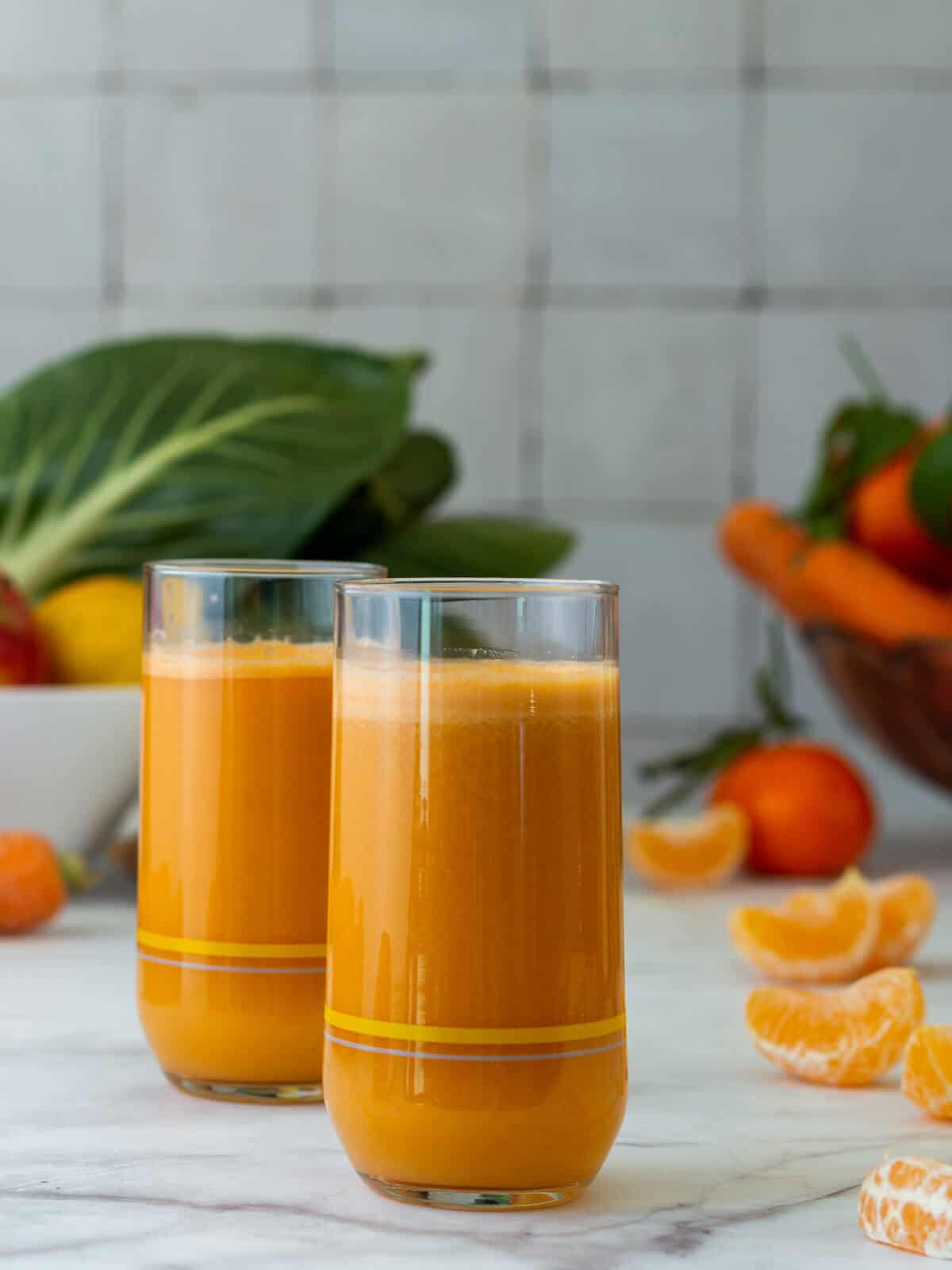 We mix cabbage with other nutritious fruits and vegetables to make the juice super nutritious, delicious, and even healthier! Both cabbage and mandarines are in season until March, so it is ideal to have this nutrition during these months.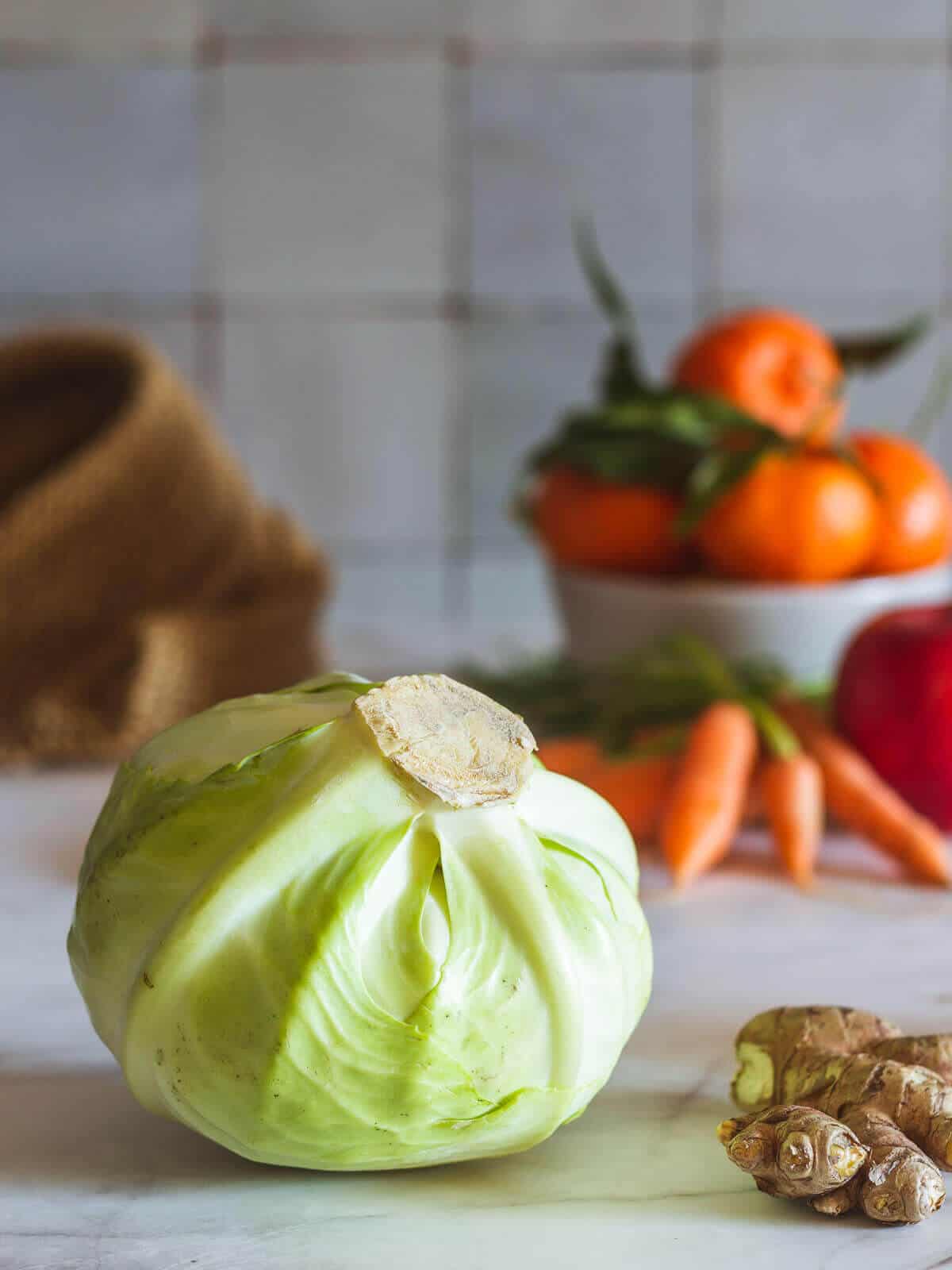 We like using cabbage for many dishes like Chinese woks, cabbage soup, Sauerkraut, but drinking cabbage juice also has many benefits. When you juice cabbage and other cruciferous vegetables, you extract their nutrients that would otherwise be difficult to get from the whole cabbage.
Jump to:
🧾 Ingredients
White cabbage
Clementines or mandarines
Apple
Carrot
Ginger root
Optional: add a splash of lemon juice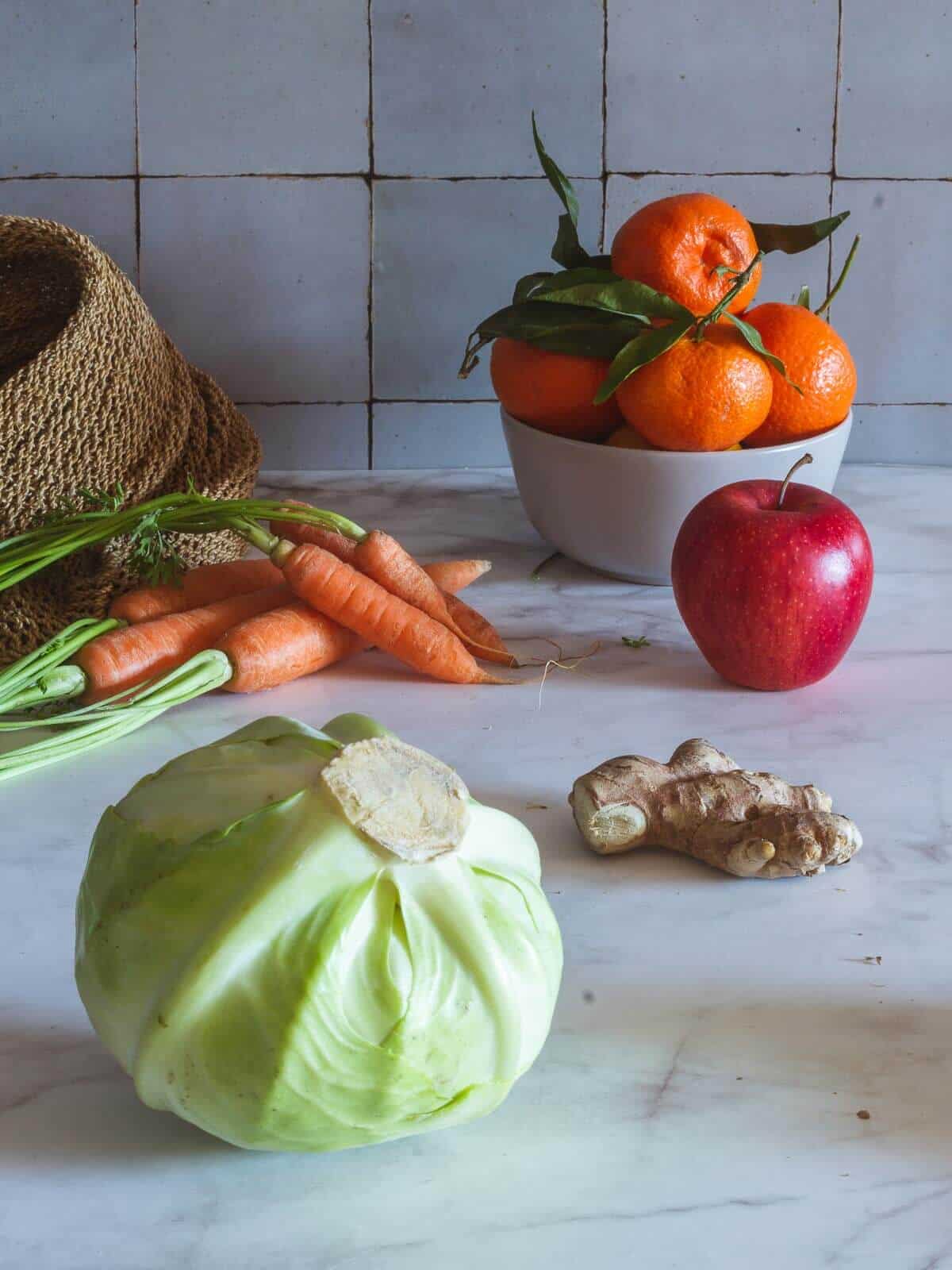 See quantities in the recipe card
🔪 How to juice cabbage
You can make fresh cabbage juice two ways, using a large blender or a juicer. See how you can make cabbage juice, either way, followed by our suggested recipe.
How to make cabbage juice with a juicer?
This is the easiest way to make cabbage juice and cruciferous juice vegetables.
You need to wash your red cabbage or green cabbage and coarsely chop the recipe's quantity. Then push the chopped cabbage and other fruits or vegetables and immediately enjoy the fresh juice.
Get an excellent Cold-Pressed juicer; it will be one of the best investments you have made in the year! Trust me! Make sure you check the juicer's instructions before starting, as many juicers have different working mechanisms.
Use our Discount Code OPBW10 for 10% off (affiliate link)
How to make cabbage juice without a juicer?
To make cabbage juice with a blender, you need to put fresh cabbage leaves into a blender and add water using the same proportion and weight.
Blend the cabbage for 40-60 seconds using a high-speed blender, and then strain the puree using a fine mesh strainer. You may need to help yourself with a spoon to pass the raw cabbage juice faster.
If you are using a low-speed blender, you may need to blend first at low speed for 30 seconds and then at high speed for 30-60 seconds, depending on the blender.
Note: if you juice cabbage and other fruits and vegetables, as we suggest in this recipe, apply the same proportions rule. Then you can use the puree for compost.
🥬 How to make cabbage juice
Wash
Separate the cabbage leaves and wash them thoroughly, removing any dirt. Wash the rest of the ingredients as well. Then coarsely chop the cabbage leaves.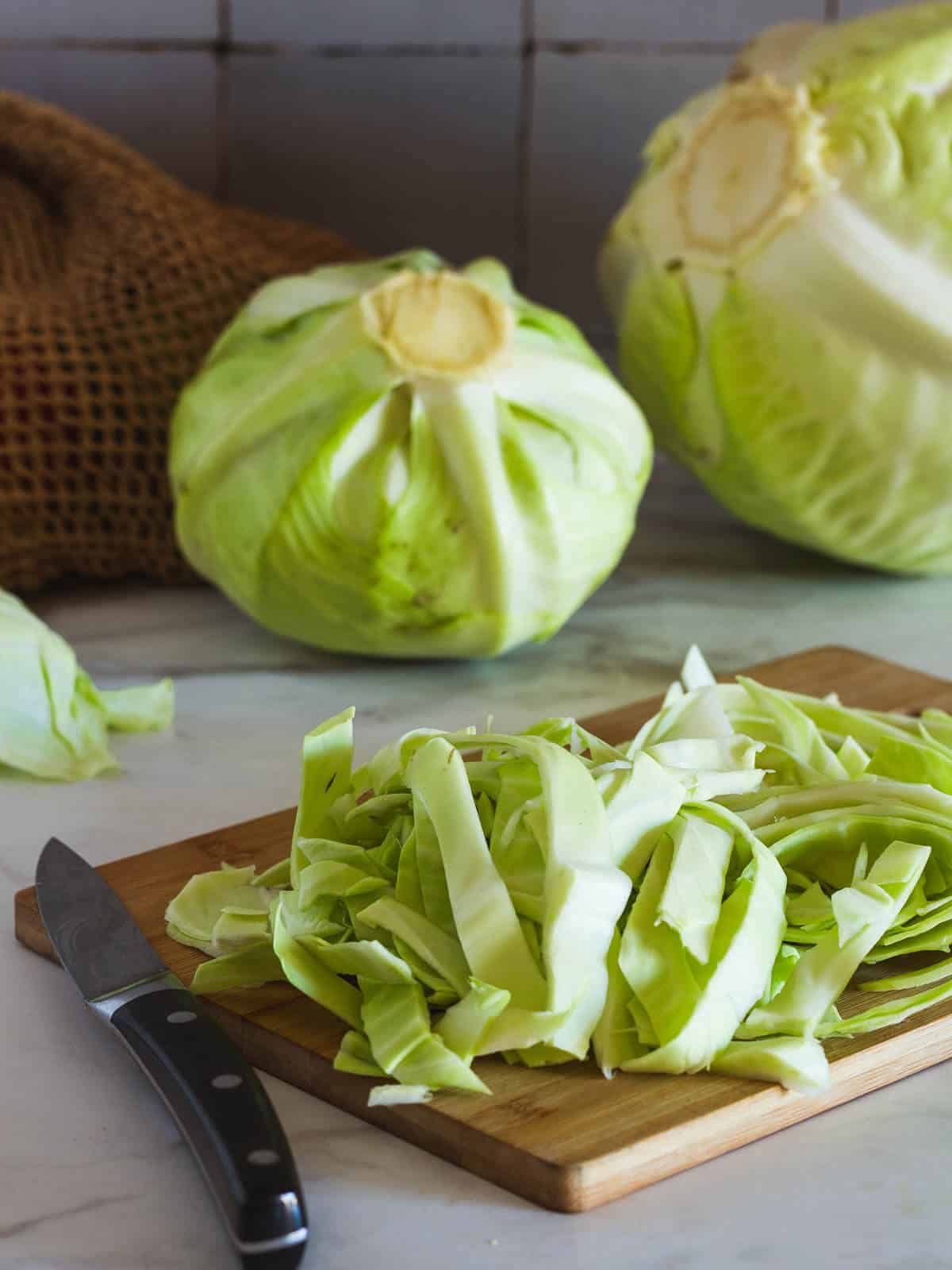 Chop
Peel the clementine and coarsely chop carrots and apples. Separate the apple core. We don't peel the fruits and vegetables when juicing them. That saves time, and peeling is entirely unnecessary if you have washed your produce well.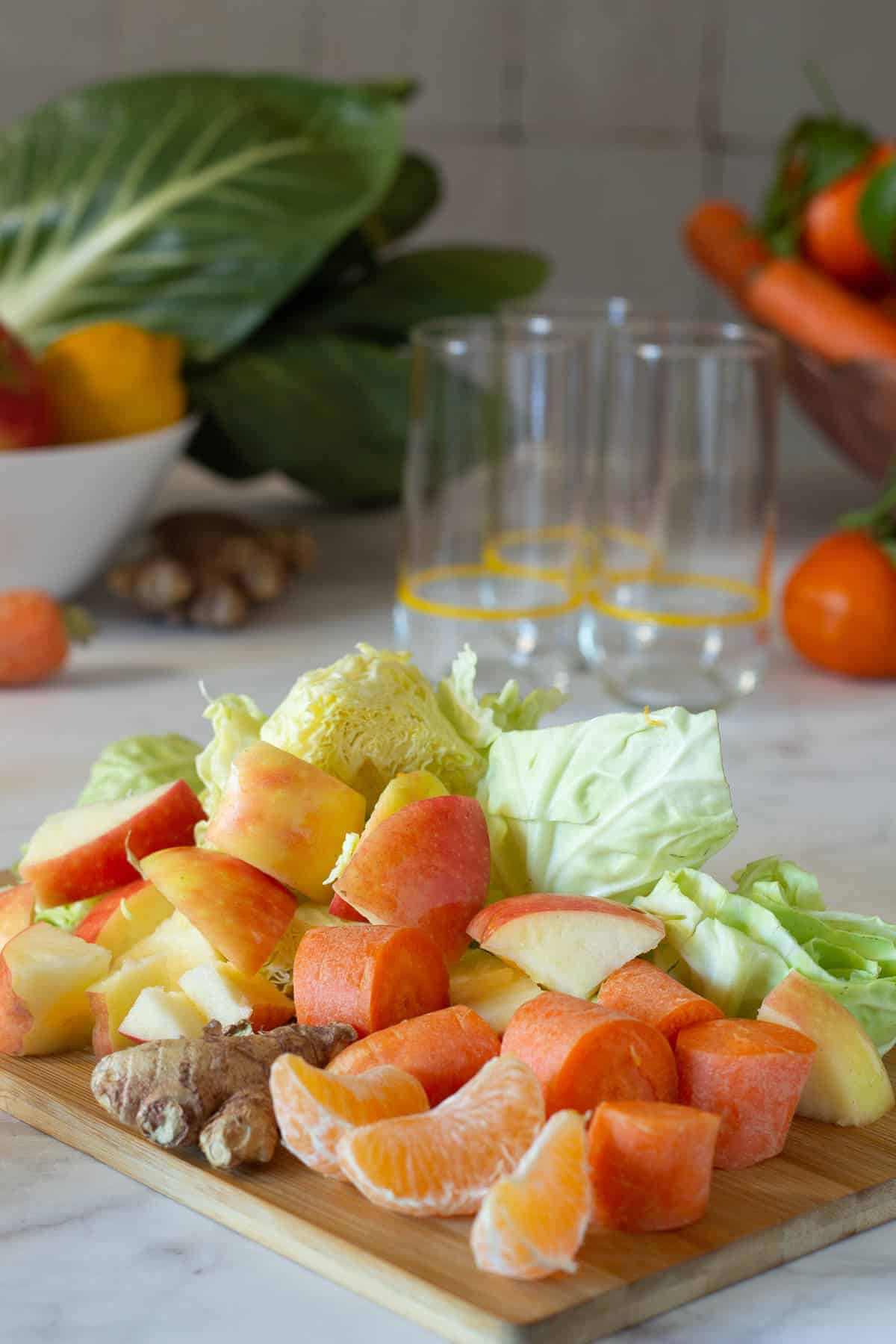 Juice
Pass all the chopped ingredients through the shut, combining all the elements. I always find that it is better to mix all textures to facilitate the juicing process.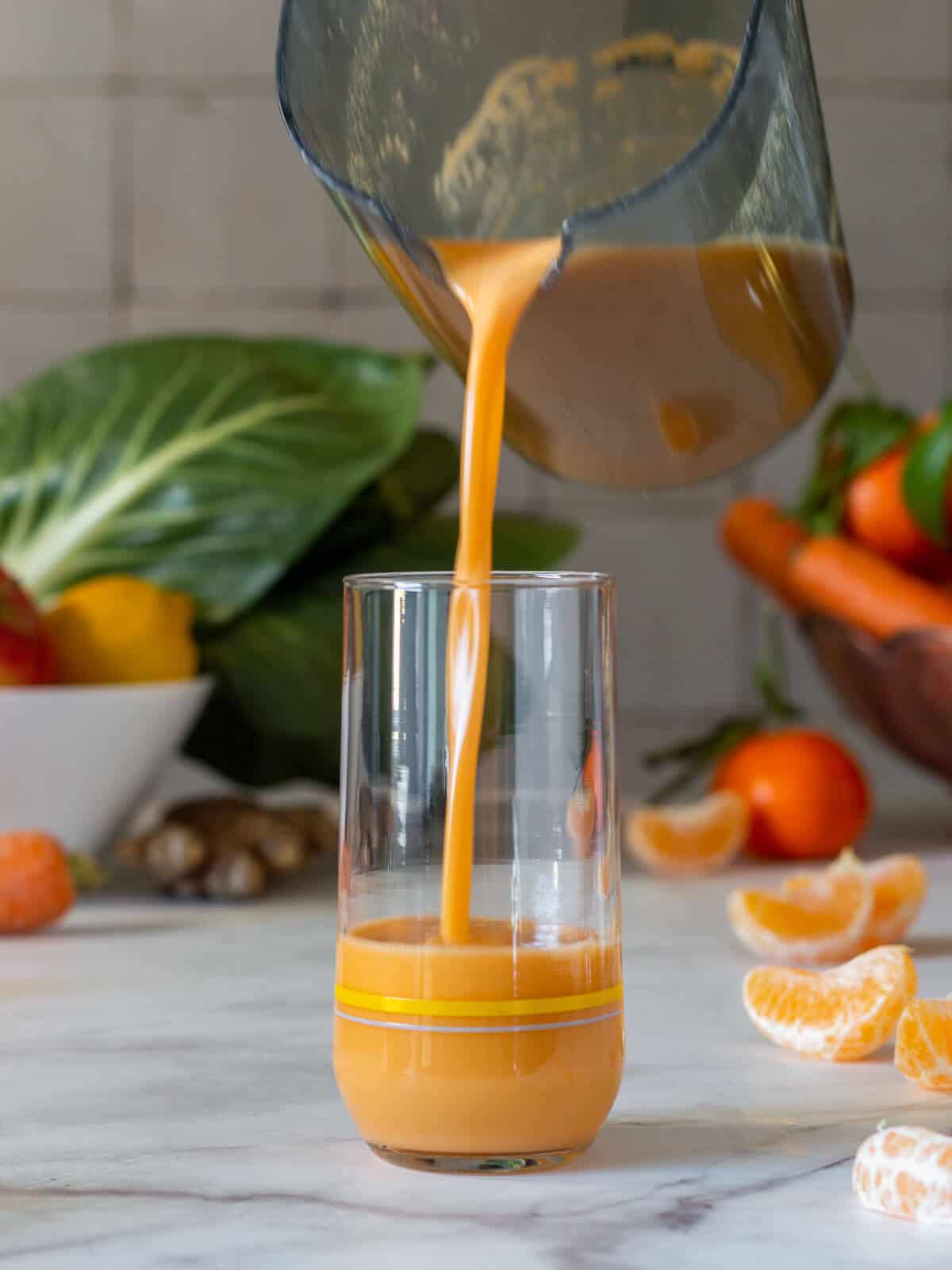 Ready to drink cabbage juice?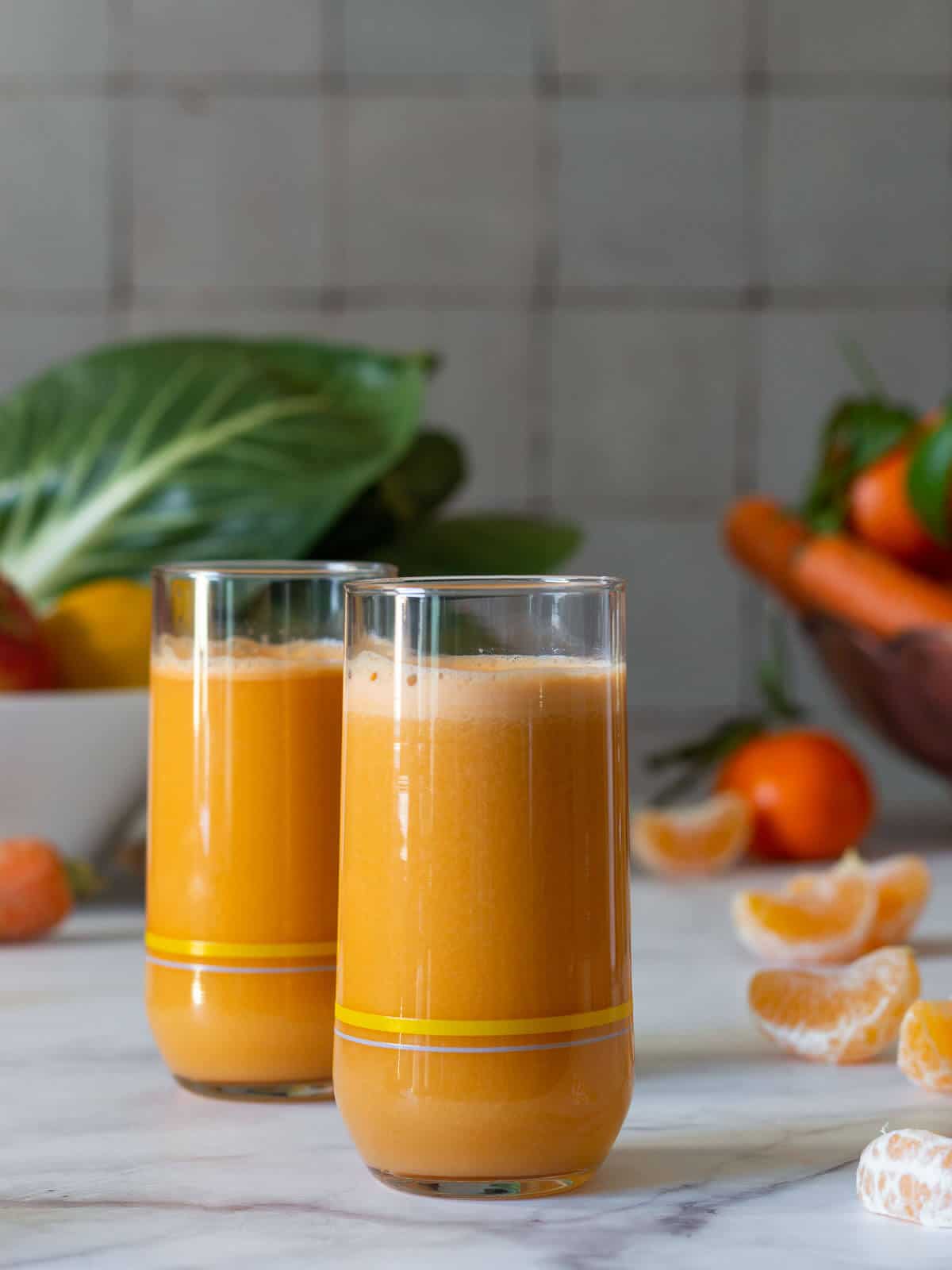 🫙 Storing
This Juice, fresh and homemade, thus has no preservatives, making it go not nice quicker than any store-bought juice.
The fruits and vegetables high in Vitamin C, one of the most important antioxidants we can get, start losing their nutritional bioavailability the moment it's juiced.
Yes, you can store juices but make sure you use tightly sealed mason jars.
The leftover from this cabbage juice recipe can last up to one week if properly refrigerated.
See our storing juice tips.
🙌🏻 7 Benefits of Drinking Cabbage juice
Eating cabbage has excellent benefits; these fantastic cruciferous vegetables have potent properties, including balancing hormones, antiinflammation, gut health, body detoxification, and help in healing peptic ulcers.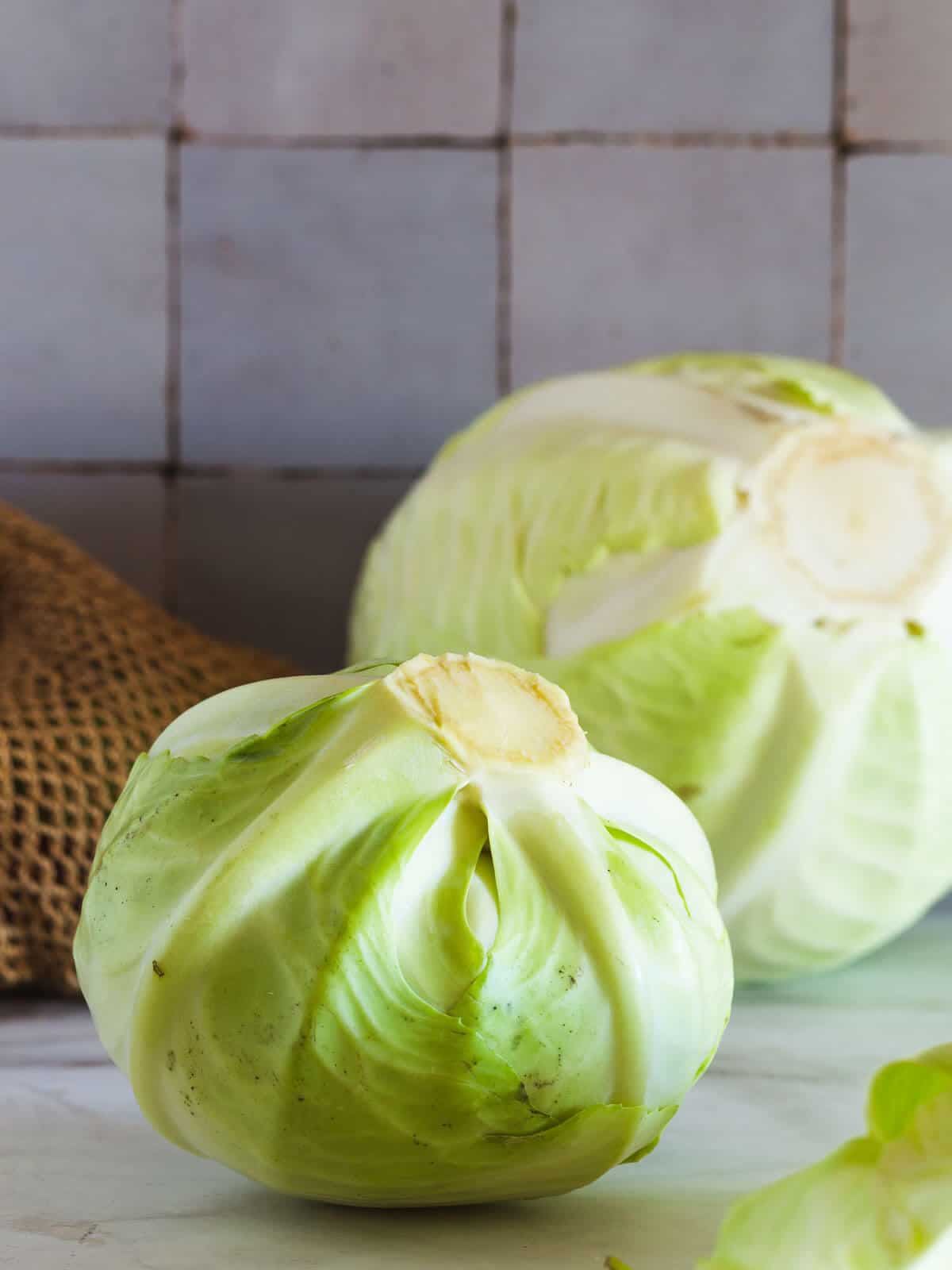 As expected in juicing, this process removes the fiber, which is healthy, but on the other hand, it delivers cabbage nutrients in a concentrated form, which would be hard to consume in its solid-state.
So juicing is a way to get more of the great cabbage benefits, along with the fruits and vegetables you decide to add to your cabbage juice recipe. We like using pineapples, apple juice, lemon juice, and other leafy greens like swiss chard.
Let's dive into some cabbage juice benefits.
Stomach ulcers and Gut health
Cabbage juice may help with abdominal discomfort and has been used from ancient times to heal ulcers. Some studies in rats suggest that cabbage juice extract has effectively healed ulcers and prevented subsequent formation, although more studies in humans need to take place. (1)
So if you have a troubled tummy or suffer from irritable bowel syndrome, get that cabbage left in the fridge and mix it with any other fruit amongst your everyday ingredients and juice it. In fact, stomach ulcers are one of the main benefits of making cabbage juice.
You can make green juices like cabbage cucumber juice mixed with apple juice, making a delicious juice that will help you get back to normal.
After juicing to get the gut health benefits? Our Juice for digestion and upset stomach and smoothie for constipation might also be great resources.
Try drinking it on an empty stomach, with just the right amount of cabbage, so you can enjoy its mild flavor and taste without gagging!
Read on: Homemade Liver Cleanse Juice »
Reduce inflammation
Consuming cabbage juice may fight inflammation since when we eat cabbage, our body metabolizes some of its components into sulforaphane, which our bodies use to fight inflammation and carcinogens that cause colon and breast cancer. (2)
Read also: Mean Green Juice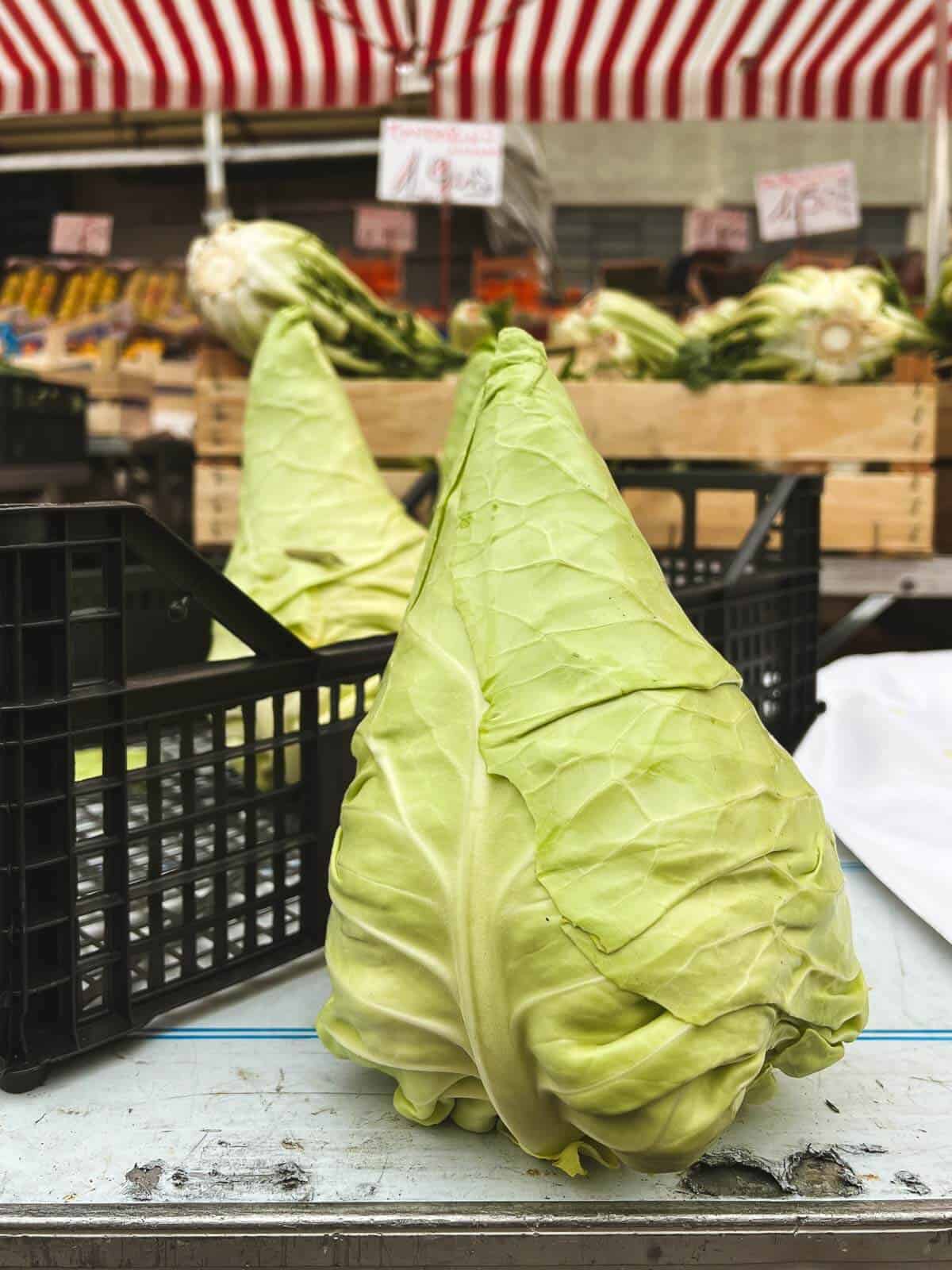 Weight loss
Drink cabbage juice to aid your weight loss journey. This vegetable is low in calories high in anti-inflammatory substances that may help lessen obesity, especially when consumed as Apple-Cabbage fermented juice. (3)
Skin health and body detox
In a study designed to research the effect of cabbage in mice with dermatitis, it was demonstrated that cabbage acts successfully against inflammation. The results suggest that cabbage can be used to treat skin inflammation. (4)
Balanced hormones
Drinking cabbage juice and cruciferous vegetable extract balances estrogen when used in high concentrations, another reason to juice cabbage and not try to eat whole cabbage in large quantities. (5)
Antioxidants
Both red and green cabbage juice offers a significant number of antioxidants. These substances are used by our bodies to replenish damaged cells and protect our bodies from free radicals caused by stress and bad, unhealthy habits like smoking and excessive consumption of alcohol. (6)
Anticancer
Cruciferous vegetables like kale, cabbage, and broccoli can combat cancer by slowing tumor growth. Studies have found that these natural powerhouses may offer protection against certain cancers. (7)
Other health benefits of cabbage
Cabbage juice is a great way to have more of this cruciferous vegetable, while eating raw cabbage and fermented cabbage can provide additional health benefits.
Fermented cabbage (also known as Sauerkraut) is high in fiber, vitamin A, vitamin K, calcium, potassium, magnesium, and minerals. Because it's a fermented dish, it helps promote the growth of beneficial probiotics, which are essential for digestive health.
Fermentation can improve the nutritional value of food, such as cabbage and other pickled vegetables, and make them more digestible.
Cabbage may aid heart health (8) and help absorb nutrients better. (9)Red cabbage juice may have additional lung function health benefits. (10)
Read on: Juicing Cauliflower with a delicious apple, carrot, and ginger juice
Learn how to use cabbage in this delicious authentic Tuscan bean soup, made with healthy staple ingredients such as cabbage and white beans, that make up for a full meal.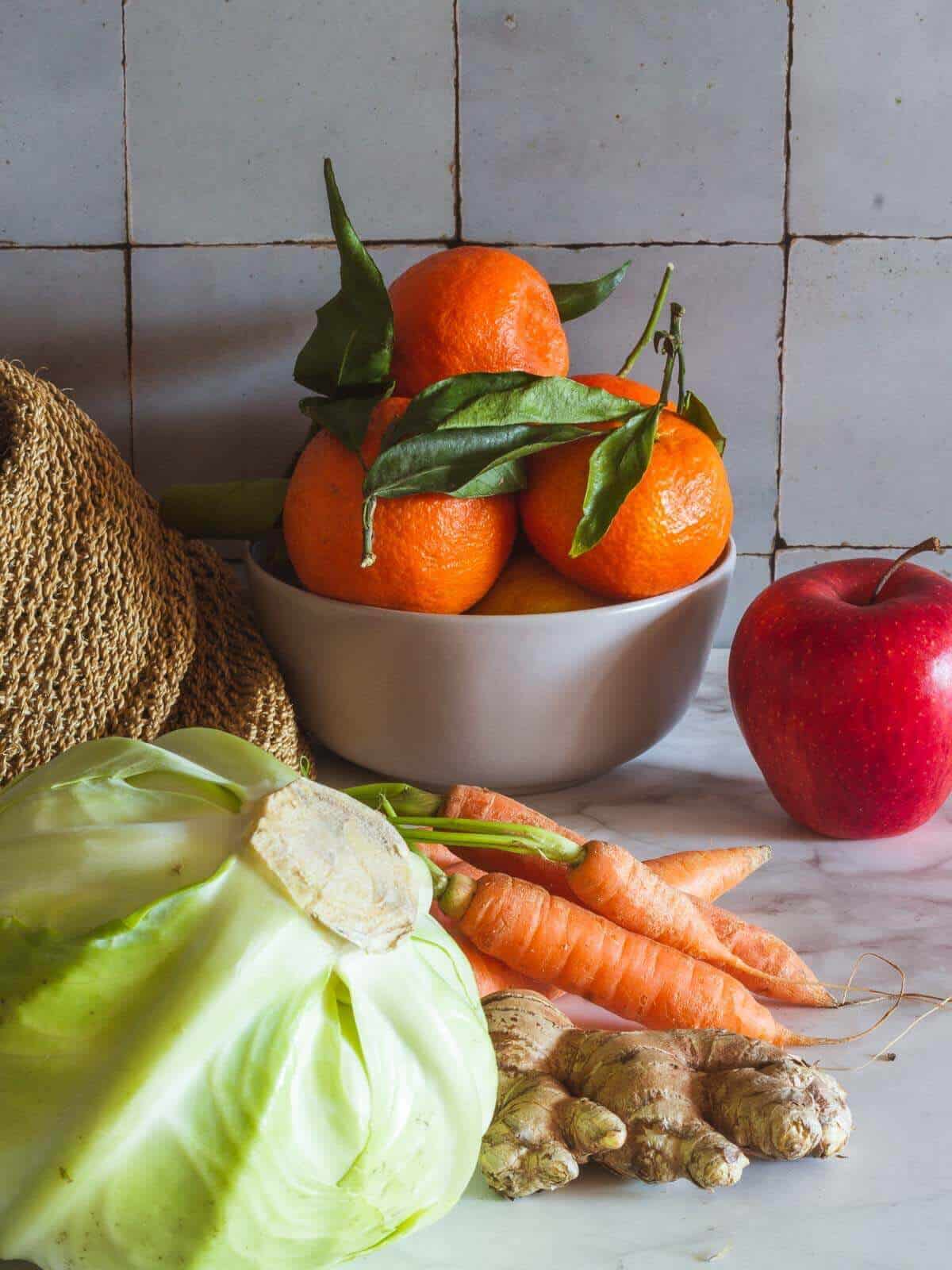 ❗ Cabbage juice side effects
As it is typical with cruciferous vegetables like cauliflower, increased consumption of cabbage may cause stomach discomfort in some people.
This effect is more commonly experienced from eating large amounts of raw cabbage instead of juicing it.
🧃 More healthy juice recipes
These are some of our favorite functional and healthy recipes to maintain a healthy lifestyle and naturally get our share of important nutrients and minerals.
To fight inflammation, go for celery juice. It is one of the best resources for fighting inflammation, just like this cabbage juice.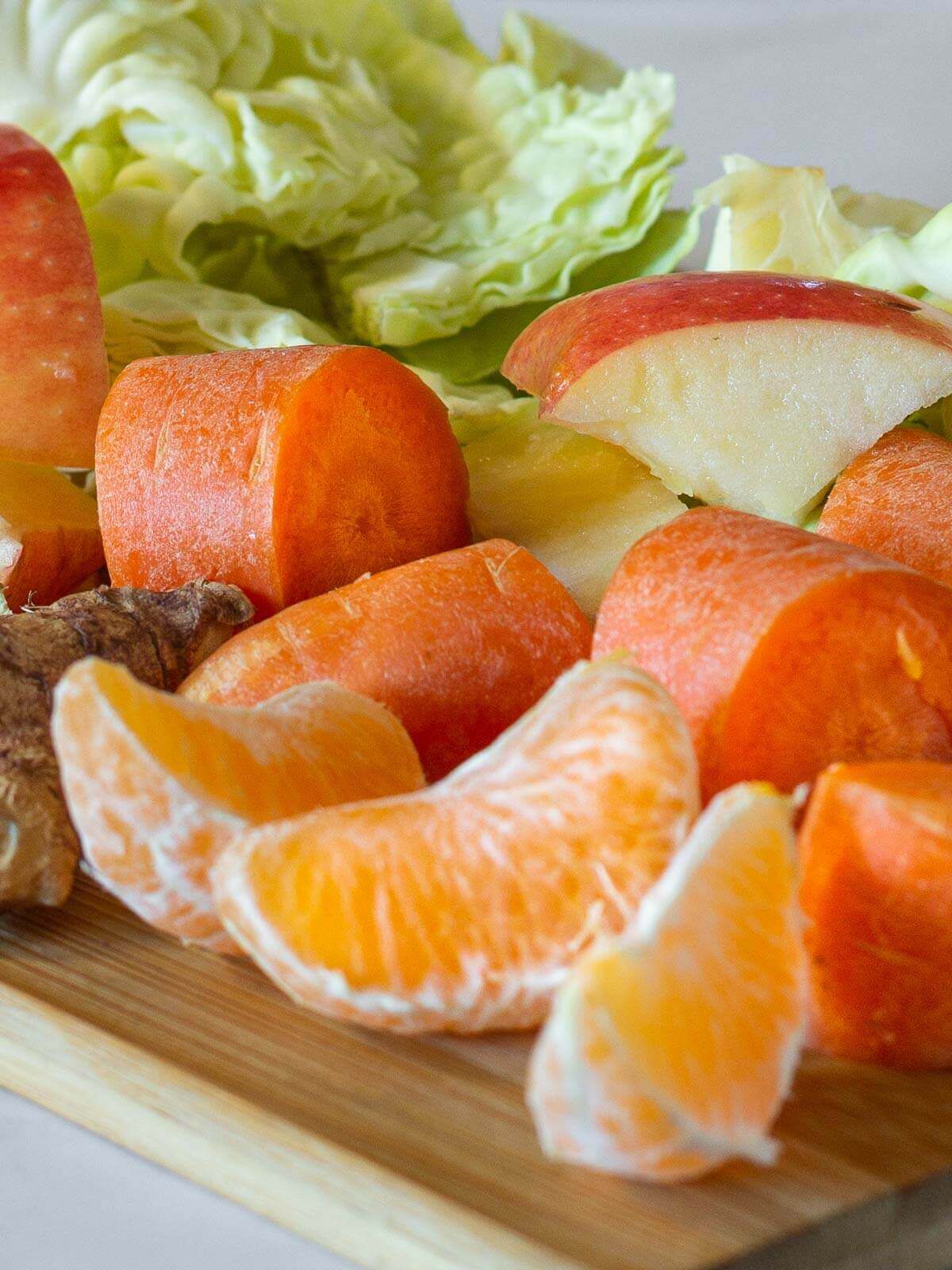 Looking into getting the best out of your pretty skin, in addition to this cabbage juice, also containing carrots, alternate with our Carrot Apple and Celery juice, or Carrot and Cucumber Juice, both packed with beta carotene to help replenish your skin.
If you are on a mission to shed some pounds, our Juice, designed for weight loss, has little natural sugar, low calories, and plenty of reasons to become another partner in your journey.
This pre-work out juice is the perfect companion for rapid muscle recovery and improved performance and stamina.
After working out, make sure you give your body what it needs to build muscle and replenish those damaged cells resulting from extenuating. This post-workout smoothie recipe will help you cover all the basics to fill and optimize your efforts.
Are you having a tough morning after having a little too much to drink last night? We have been there... this Juice for hangover might be the answer with all the hydration and powerful antioxidants that will help you go through your morning; combine it with loads of water, and you will be back on track in no time.
Check out the most hydrating drinks you can have!
⭐ If you try this recipe, let us know! 💬 Leave a comment, rate it, and don't forget to tag us @ourplantbasedworld on Instagram. Cheers!
📋 Recipe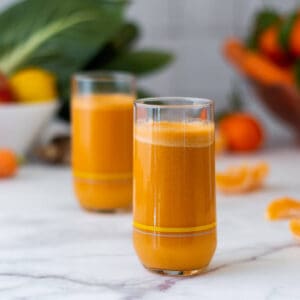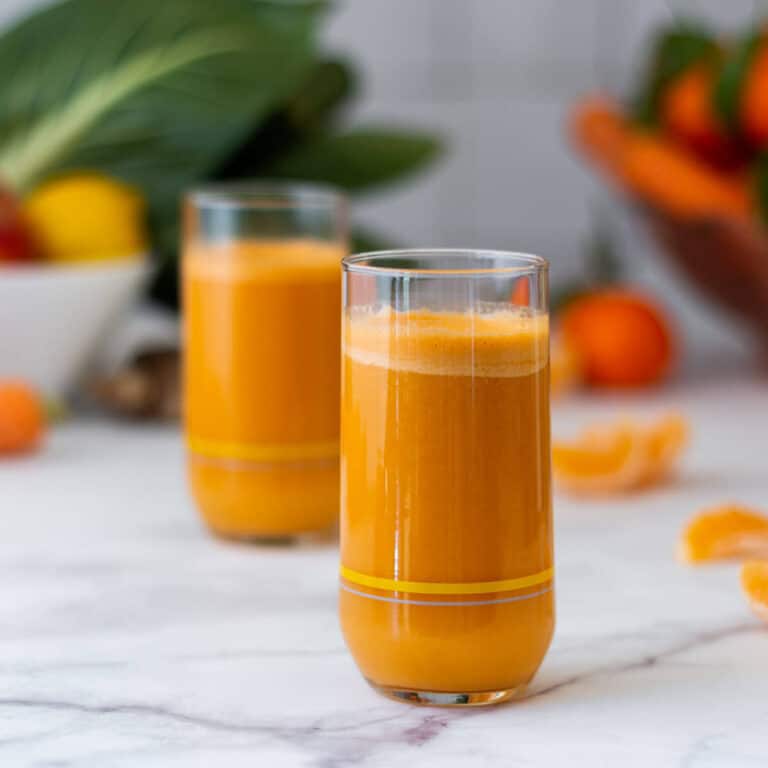 Cabbage Juice Recipe
Juicing cabbage has many benefits. Learn why you should be juicing this healthy vegetable, how to do it, and then try our delicious cabbage juice recipe!
Equipment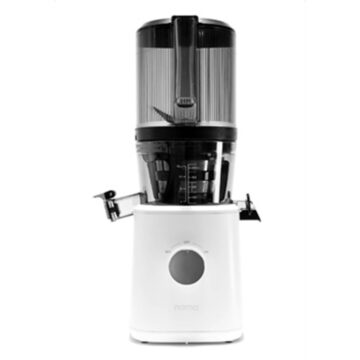 (affiliate link)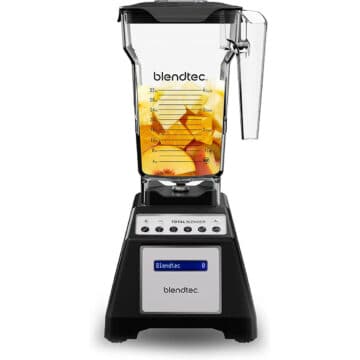 (affiliate link)
Directions
Chop. Depending on the Juicer you have, you may be able to throw the cabbage, apple, clementines, carrot, and ginger, in the Juicer without cutting it; or just roughly chop your produce in medium chunks. If not, take out the core of the apple and the tops of the carrots.

Juice. Start introducing all the ingredients, combining the cabbage shreds and solids, to prevent the juicer from getting stuck.

Thin-up. If you want to thin the juice a little, you can add about half a cup of water in the juicer aperture so it drags some of the rest of the fruits and veggies.

Serve. Or you can reserve the juice for up to 24 hours in a mason jar.
Notes
It is not necessary to peel the ginger; the Juicer will do it all.
You can also add both the carrots and celery stalks and leaves.
Nutrition Facts
Calories:
137
kcal
Carbohydrates:
35
g
Protein:
3
g
Fat:
1
g
Saturated Fat:
1
g
Polyunsaturated Fat:
1
g
Monounsaturated Fat:
1
g
Sodium:
41
mg
Potassium:
562
mg
Fiber:
7
g
Sugar:
24
g
Vitamin A:
5242
IU
Vitamin C:
96
mg
Calcium:
89
mg
Iron:
1
mg
Nutrition Facts
Cabbage Juice Recipe
Amount per Serving
% Daily Value*
* Percent Daily Values are based on a 2000 calorie diet.
🌡️ Food safety
Cook to a minimum temperature of 165 °F (74 °C)
Do not use the same utensils on cooked food, that previously touched raw meat
Wash hands after touching raw meat
Don't leave food sitting out at room temperature for extended periods
Never leave cooking food unattended
Use oils with a high smoking point to avoid harmful compounds
Always have good ventilation when using a gas stove
See more guidelines at USDA.gov.
Nutritional Disclaimer
The information shown is an estimate provided by an online nutrition calculator. It should not be considered a substitute for a professional nutritionist's advice. See our full Nutritional Disclosure here.
Affiliate Disclaimer
Please note that some of the links here are affiliate links, and I will earn a commission if you purchase through those links. I recommend all of the products listed because they are companies I have found helpful and trustworthy.