Vegan chocolate milk is a delicious and nutritious alternative to cow's milk. It is high in protein and vitamin C and contains no cholesterol or saturated fat. Best of all, it's easy to make at home with just a few simple ingredients such as almonds, water, and dates. So give chocolate almond milk a try! You won't be disappointed.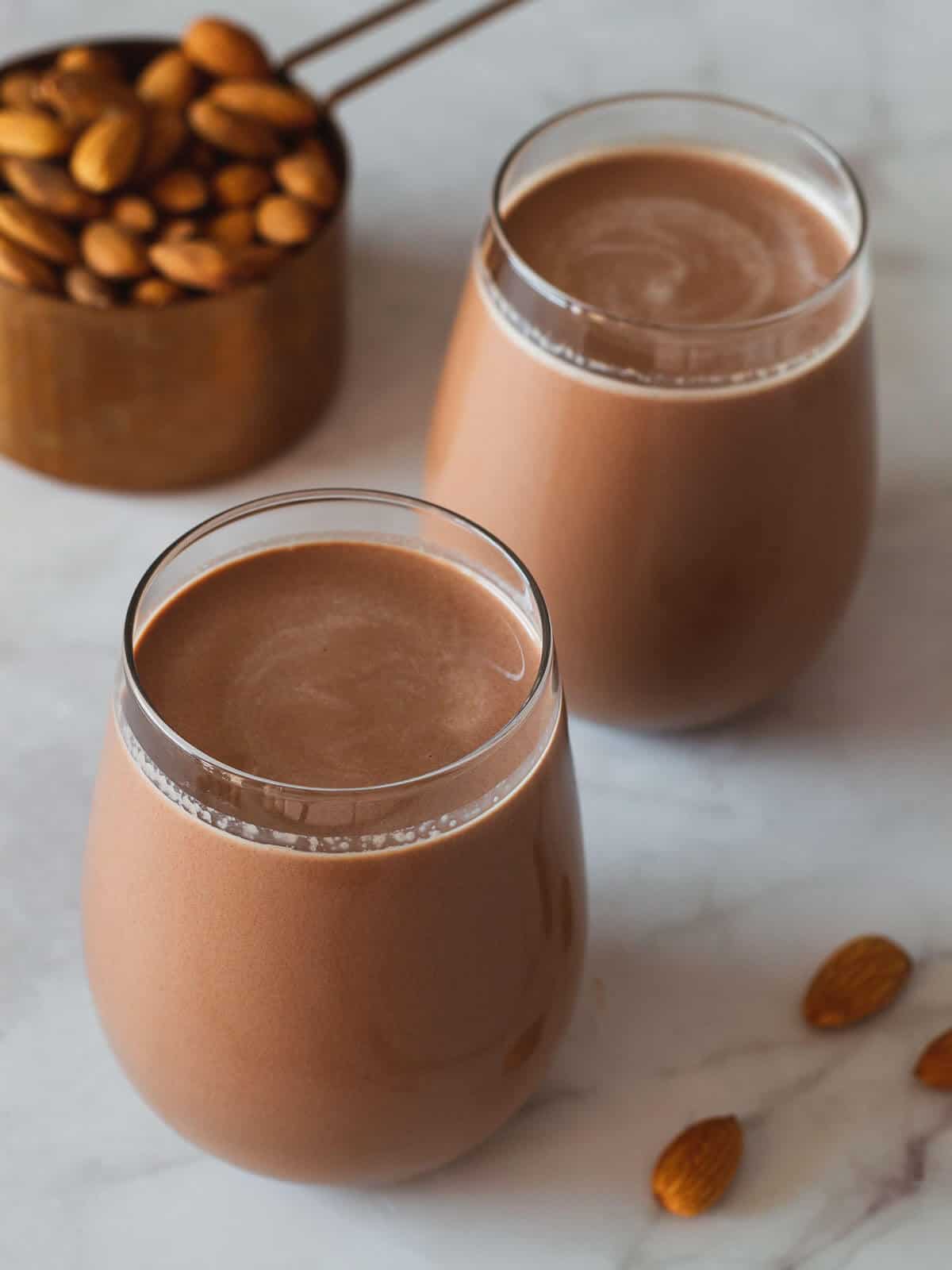 What can be more satisfying than making your own almond milk? Make your own chocolate almond milk, fully customized to your liking! It is way cheaper than store-bought almond milk, and you can easily adjust it to your liking; more cacao powder, sweetness, creaminess, no added sugar, it is all adjustable! We absolutely love it!
If you love chocolate milk and want to satisfy those chocolate cravings with a healthier alternative to dairy products...make your own! You can drink it and use it on your baked goods, a dark-chocolate chia pudding, or chocolate smoothie.
Jump to:
🧾 Ingredients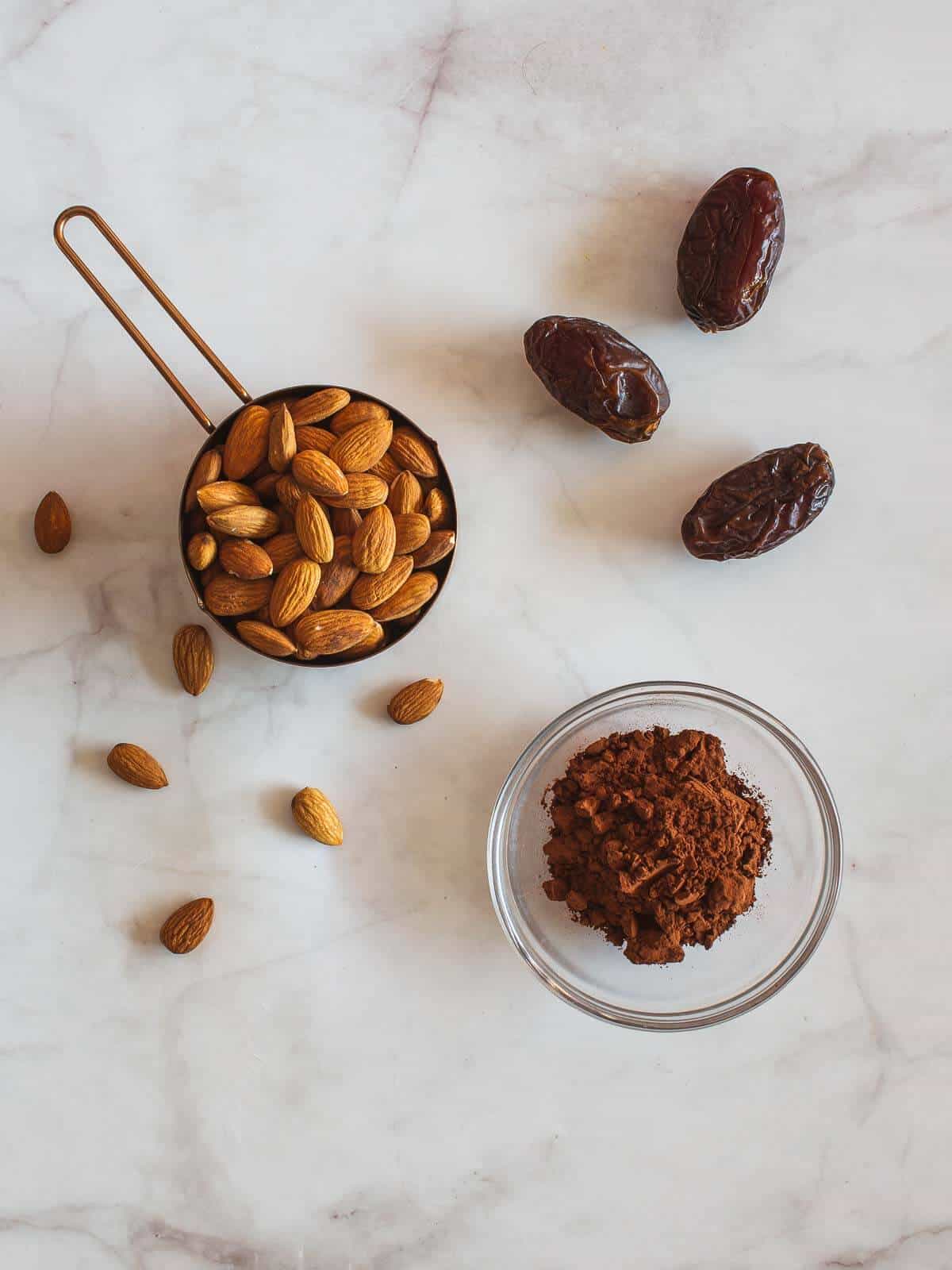 Raw almonds are the main ingredient in the recipe and provide a creamy, nutty flavor and a rich texture to the almond milk.
Unsweetened cocoa powder is added to the almond milk to create a chocolatey flavor and enhance the sweetness of the pitted dates.
Pitted dates are used to sweeten the almond milk naturally and provide a caramel-like flavor.
Fresh water is used to blend the ingredients together and create a smooth, creamy texture for the almond milk.
See the recipe card for quantities.
🔪 Instructions
To make chocolate almond milk is super easy and only takes only a few minutes.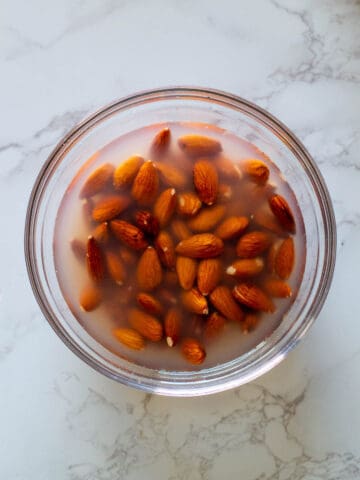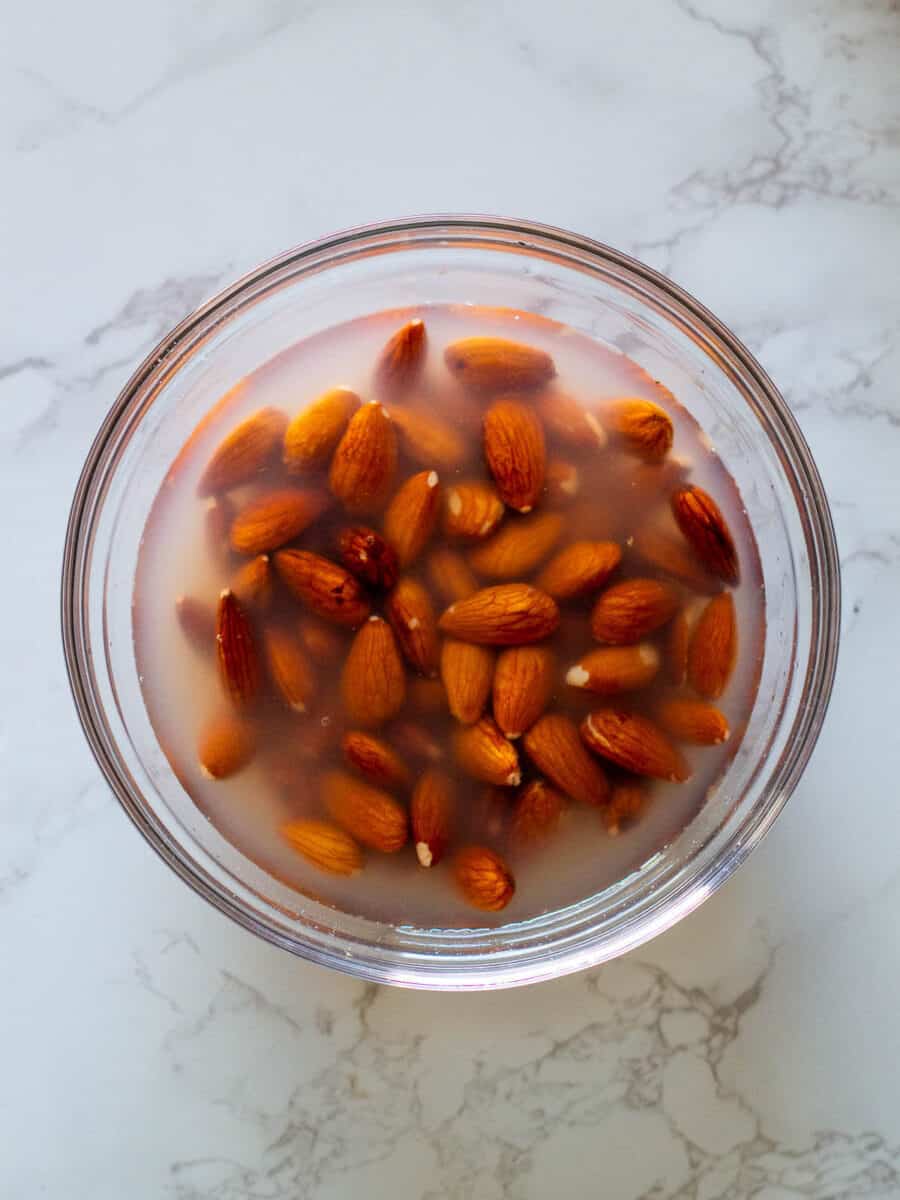 Soak almonds overnight.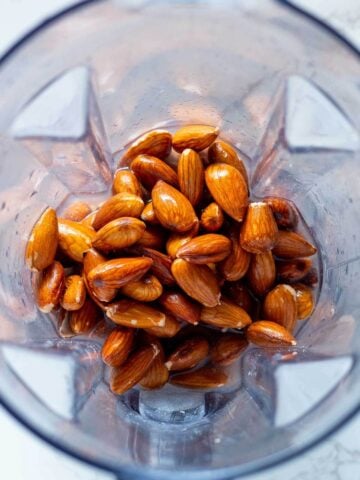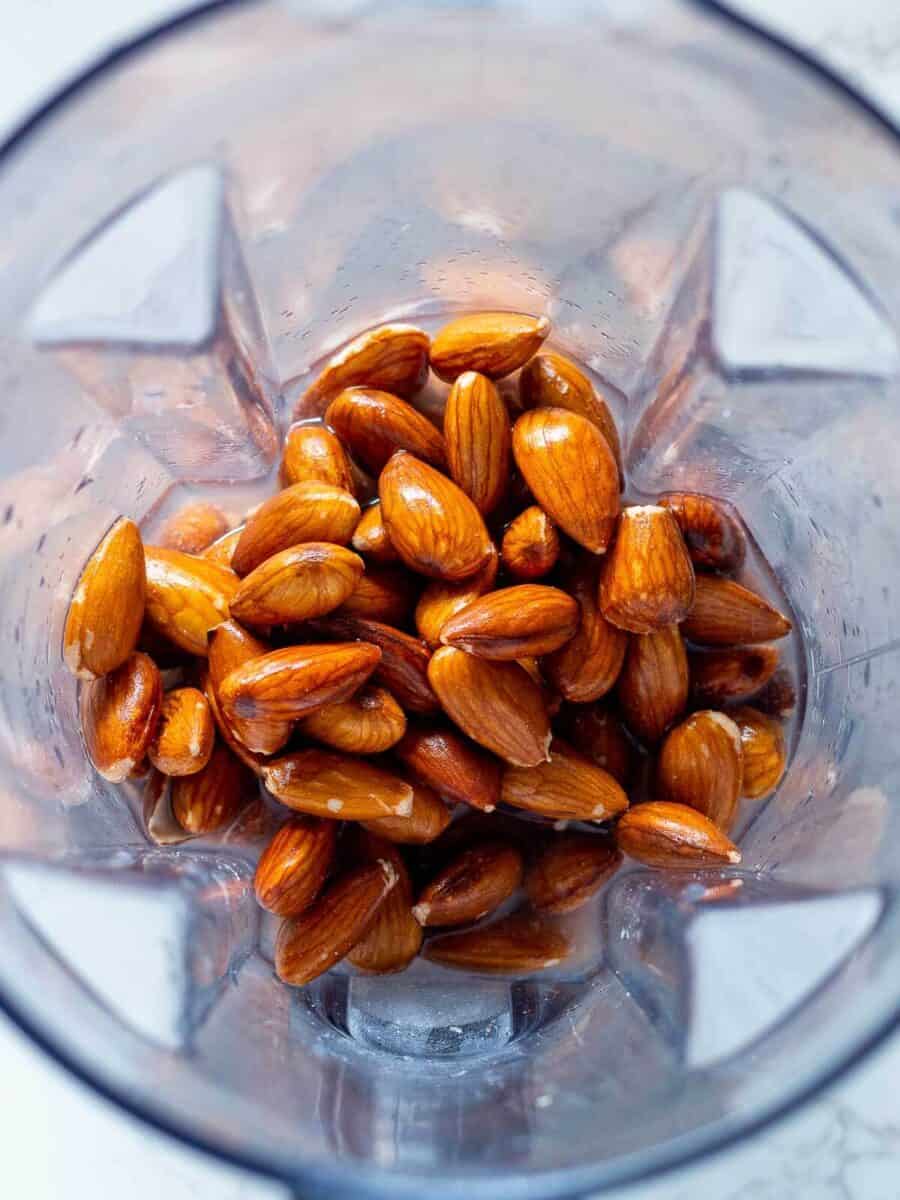 Blend soaked almonds with water.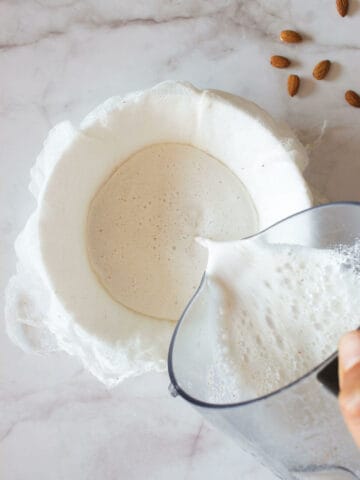 Strain almond milk with nut milk or cheesecloth.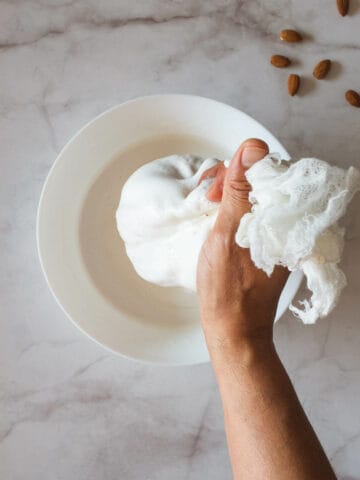 Squeeze all the almond milk out and return the liquid to the blender.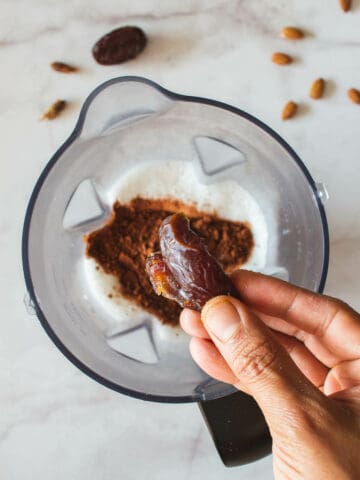 Add pitted dates and cocoa powder to the strained milk.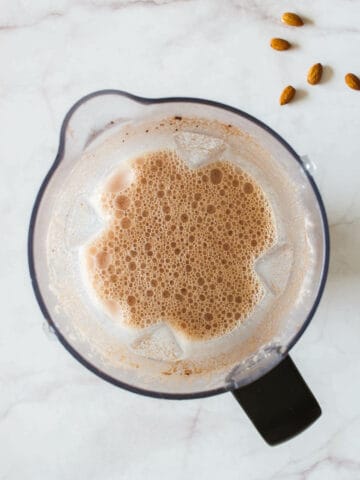 Blend the vegan milk thoroughly.
Hint: to make super THICK chocolate almond milk reduce the amount of filtered water by half.
Serve at room temperature, enjoy as hot cocoa, or enjoy your homemade chocolate milk chilled in the fridge or with ice cubes.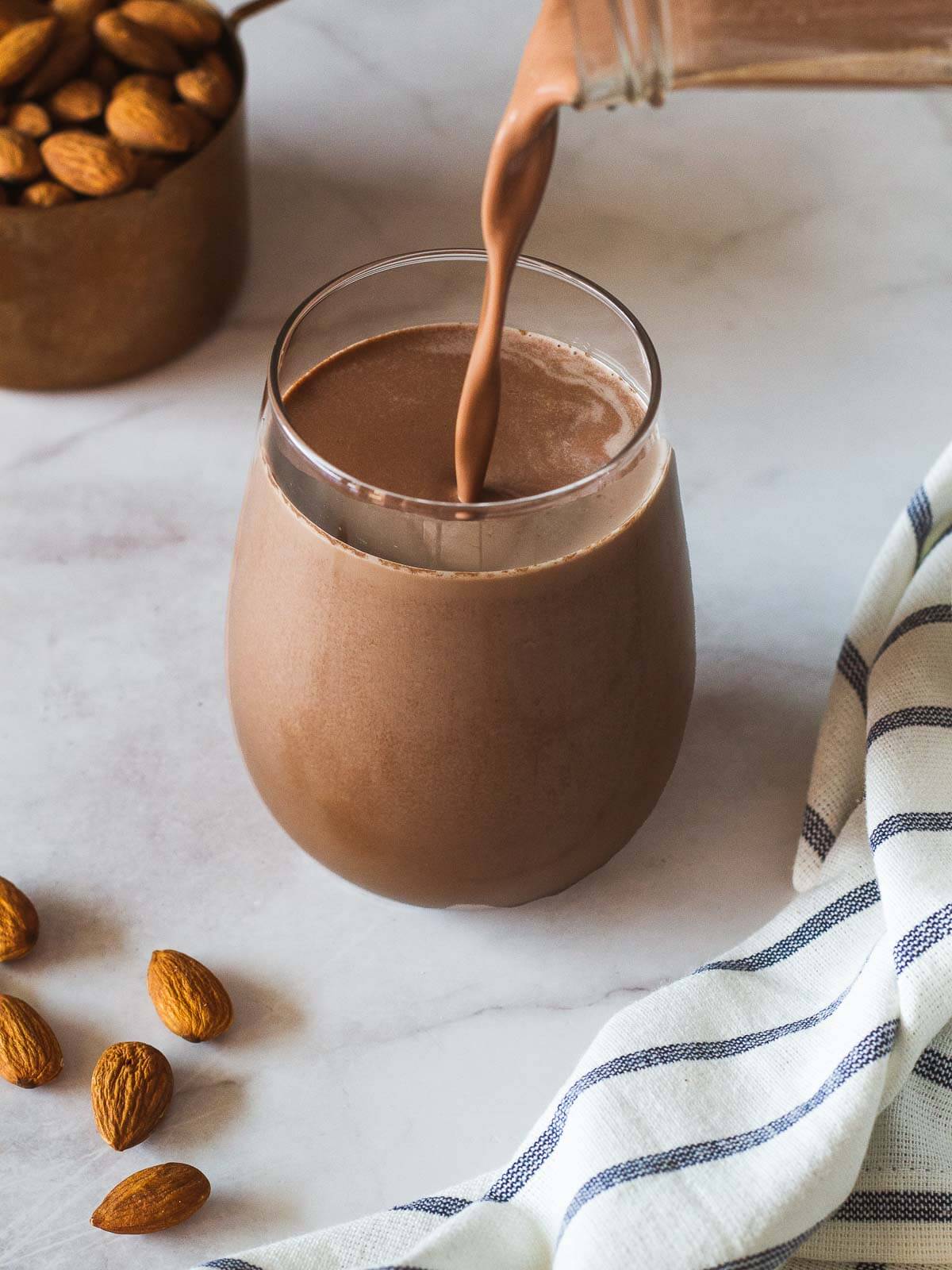 🧐 What to do with leftover almond pulp
Use the remaining almond pulp to make your own almond meal add it to your smoothies, or make these delicious low-calorie protein balls.
🍶 Substitutions
Dates - use a tablespoon of your favorite sweeteners such as maple syrup, agave syrup, monk fruit, or date paste.
Almonds - use raw cashews, or you can also follow the same process to make this dairy-free drink with homemade soy milk, or oat milk.
Hint: if you use sweetened cocoa powder, you need to skip the sweetener. Otherwise, your chocolate almond milk will be way too sweet.
📖 Variation
Vanilla almond milk - simply add one teaspoon of vanilla extract at the same time you add dates and the unsweetened cocoa powder.
If you want more creamy chocolate flavor, reduce the amount of water, and use more dark chocolate.
🍽 Equipment
It is essential to use the appropriate kitchen equipment to get your homemade chocolate almond milk right.
Blender - use a high-speed blender, nutribullet

(affiliate link)

, or food processor.
Cheesecloth - replace it with a nut milk bag, a fine mesh strainer, or a very thin towel.
🫙 Storage
Store chocolate using an airtight container, such as a mason jar, in the fridge for up to three days. It is usual for almond milk to separate, as it doesn't have any preservatives; just give it a good shake before consuming.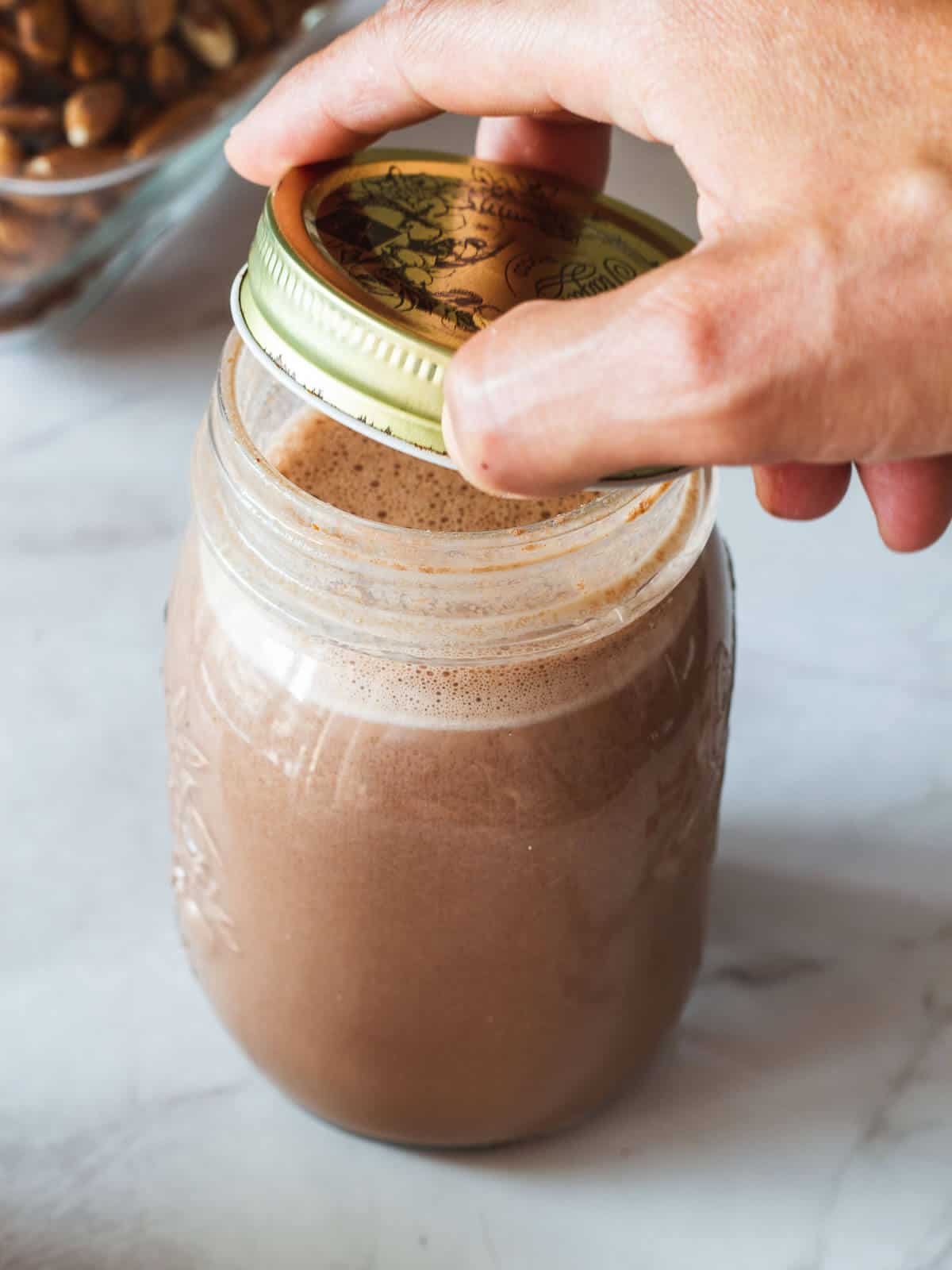 You can also freeze it using ice cube trays.
💡 Top tip
If you prefer unsweetened almond milk, simply skip the dates.
To make the flavor of this chocolate almond milk recipe more intense, add a pinch of salt.
❓ FAQ
Do you have to soak almonds?
Soaking almonds in water before blending is recommended as it helps to soften them, making them easier to blend, and it may also aid digestion. Almonds naturally contain phytic acid, an anti-nutrient that can hinder mineral absorption such as calcium and iron.
Soaking nuts has been found to reduce the phytic acid content, although the reduction is minimal (less than 5% according to a study). However, if you're short on time and have a high-speed blender, you can still achieve great results without soaking the almonds for your almond milk.
How long will DIY chocolate almond milk last?
Since homemade almond milk doesn't contain preservatives, it can be stored in your refrigerator for 3 days. It's best to prepare only the amount you'll need within that timeframe. Alternatively, you can freeze it in ice cube trays for later use in smoothies. I bet it would make a deliciously indulgent chocolate smoothie!
Looking for more vegan chocolate recipes? Try out our easy lava cakes and our Chocolate Pangiallo Romano cake.
🥛 More DIY plant milk recipes
⭐ If you try this recipe, let us know! 💬 Leave a comment, rate it, and don't forget to tag us @ourplantbasedworld on Instagram. Cheers!
📋 Recipe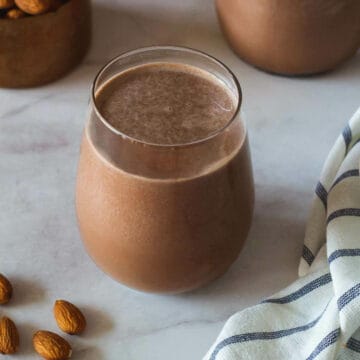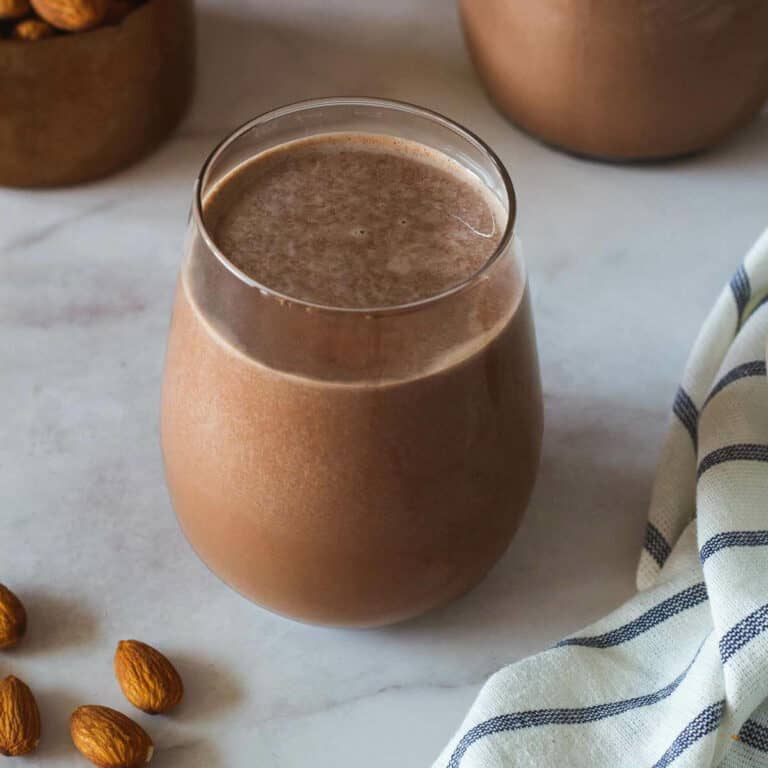 Vegan Chocolate Milk (Chocolate Almond Milk Recipe)
This Almond Milk is ready in 5 minutes, additives-free organic, nutritious, and convenient. Say bye to store-bought!
Equipment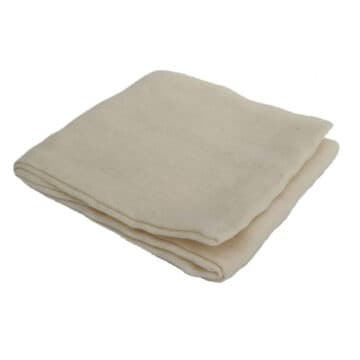 (affiliate link)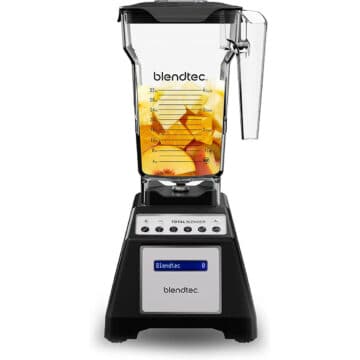 (affiliate link)
Directions
Soak almonds overnight. Make sure they are fully covered in water. Then strain the water before blending.

Blend the soaked almonds and fresh water for 30 to 40 seconds.

Strain the liquid with a cheesecloth and a large bowl.

Pour the resulting almond milk back into the blender and add the unsweetened cocoa powder, dates, and optionally a pinch of salt and any other flavoring you would like such as vanilla extract.

Blend until creamy.

Serve immediately, or heat in a small saucepan or chill in the refrigerator.
Notes
If you want to drink it immediately and chilled, decrease the amount of water by one cup during the first blend, and add one cup of ice during the second blend.
Check your blender's directions; you might need to stop it after 30-60 secs, let it rest for a minute or so, and do a second blend to avoid breaking it. Professional blenders can stand for 2 minutes non-stop, but please check.
In general, we have found it lasts about 4 days. This time may vary depending on whether you sterilize your equipment and how fresh the ingredients you used.
Nutrition Facts
Calories:
115
kcal
Carbohydrates:
11
g
Protein:
4
g
Fat:
7
g
Saturated Fat:
1
g
Polyunsaturated Fat:
2
g
Monounsaturated Fat:
5
g
Trans Fat:
0.002
g
Sodium:
5
mg
Potassium:
202
mg
Fiber:
3
g
Sugar:
7
g
Vitamin A:
14
IU
Calcium:
50
mg
Iron:
1
mg
Nutrition Facts
Vegan Chocolate Milk (Chocolate Almond Milk Recipe)
Amount per Serving
% Daily Value*
* Percent Daily Values are based on a 2000 calorie diet.
Nutritional Disclaimer
The information shown is an estimate provided by an online nutrition calculator. It should not be considered a substitute for a professional nutritionist's advice. See our full Nutritional Disclosure here.
Affiliate Disclaimer
Please note that some of the links here are affiliate links, and I will earn a commission if you purchase through those links. I recommend all of the products listed because they are companies I have found helpful and trustworthy.