This banana strawberry chocolate smoothie is all you need for a healthy start to the day or a healthy and flavorful snack that is both delicious and protein-packed. Also, you'll be delighted to know that it has stress-relieving ingredients such as dark chocolate, rolled oats, and pumpkin seeds that can help you go throw stressful periods.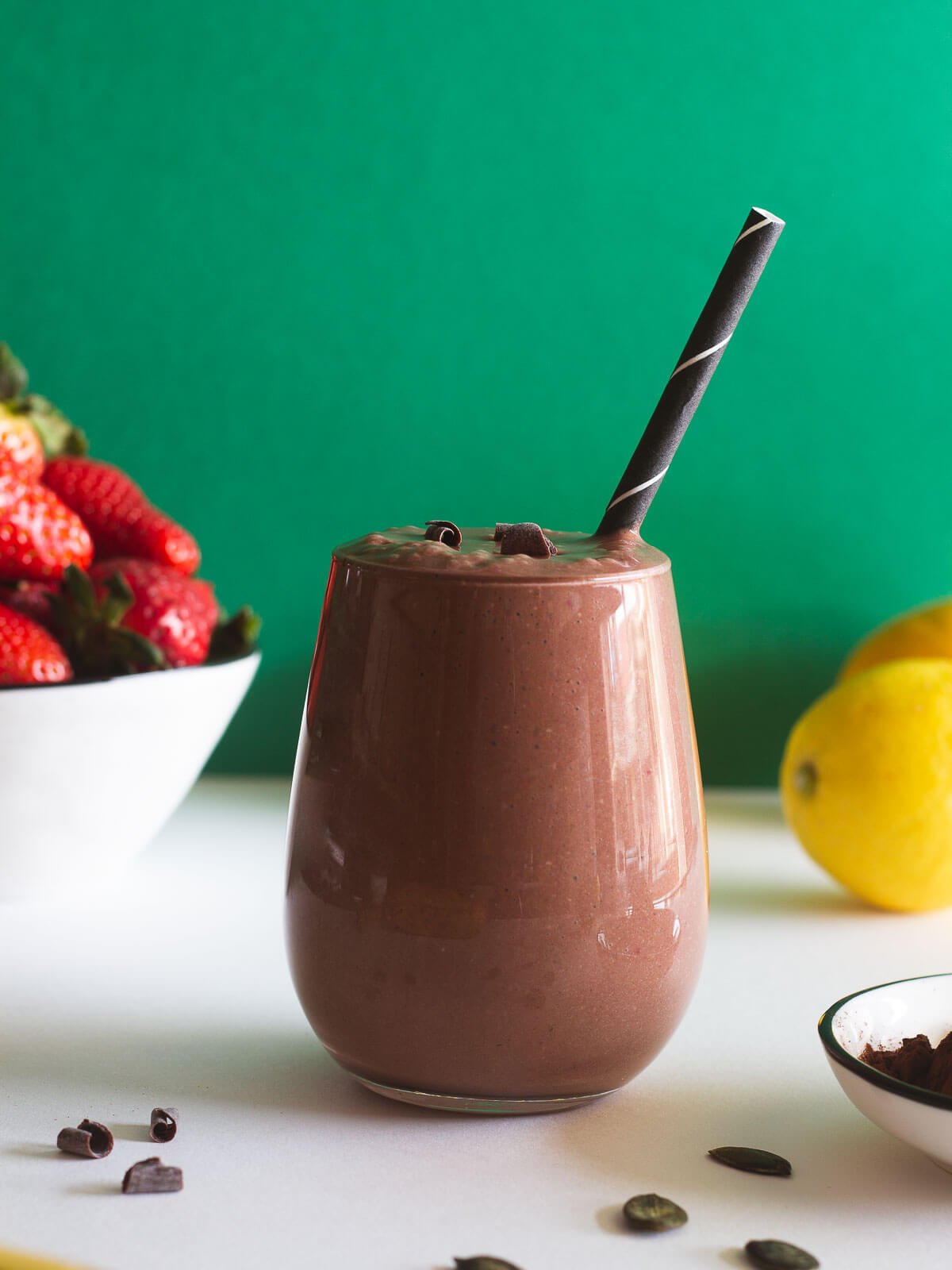 Strawberries and bananas make a match made in heaven, banana offers creaminess and sweetness, and strawberries bring on fruity and low calories flavor. Add dark chocolate cacao powder, and you will be zipping on a luscious smoothie; it truly feels like drinking up chocolate-covered strawberries ice cream.
This chocolate strawberry banana smoothie was inspired by our basic yet flavorful banana strawberry apple smoothie and blackberry banana smoothie.
Jump to:
🧾 Ingredients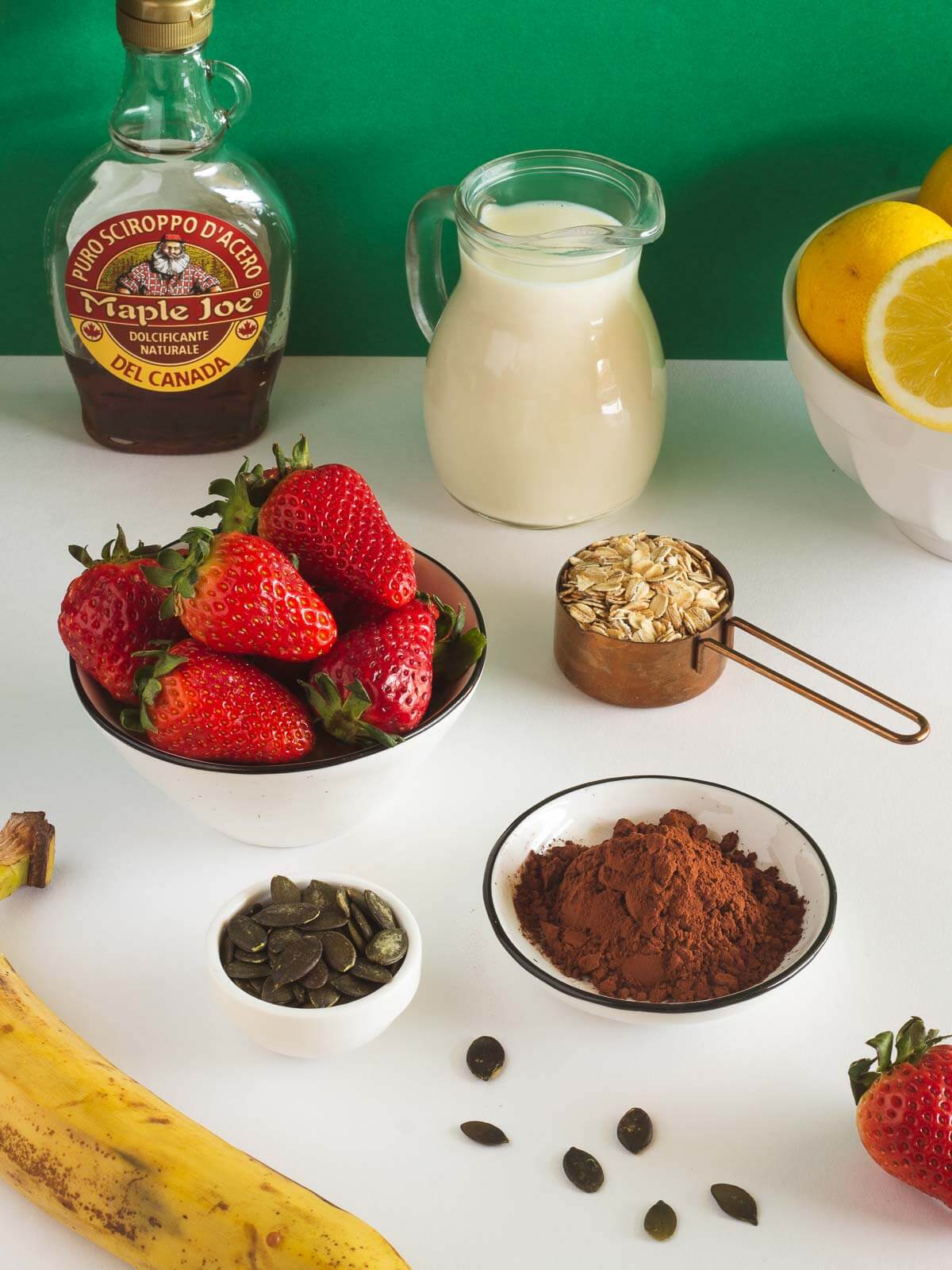 Dark chocolate (dark cocoa powder)
Banana
Strawberry
Pumpkin seeds
Maple syrup
Soy milk (almond milk or oat milk)
Oats
Optional: lemon juice
Strawberry banana smoothie protein: add a scoop of plant-based protein.
🔪 Instructions
To make this chocolate strawberry smoothie, I recommend you use frozen strawberries and frozen bananas; frozen fruit will make your smoothies creamier as you don't need to add more water or ice cubes, which tend to thin them up.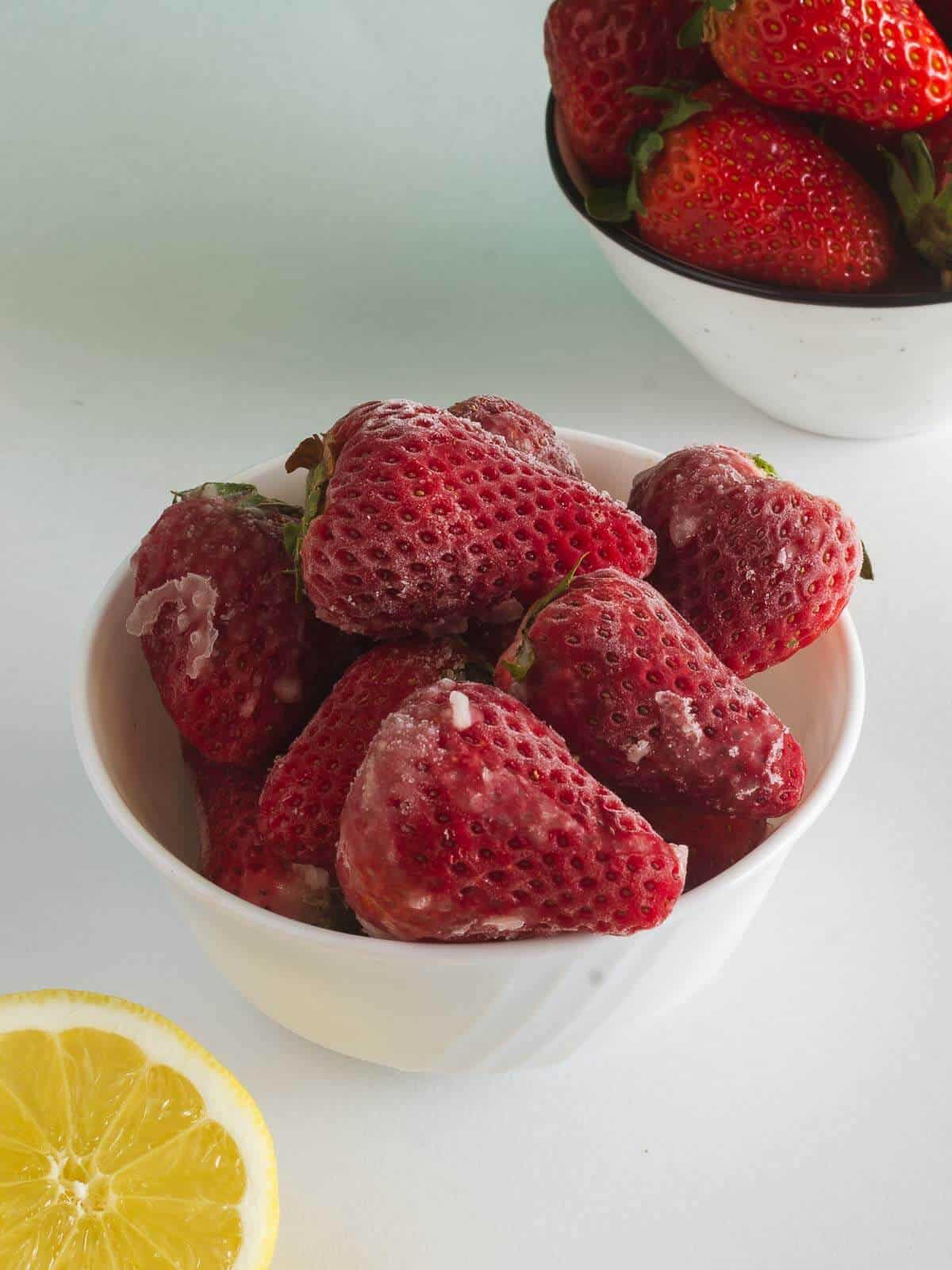 Tip: if your blender is not too strong, you can freeze sliced fresh strawberries, so blending goes smoothly.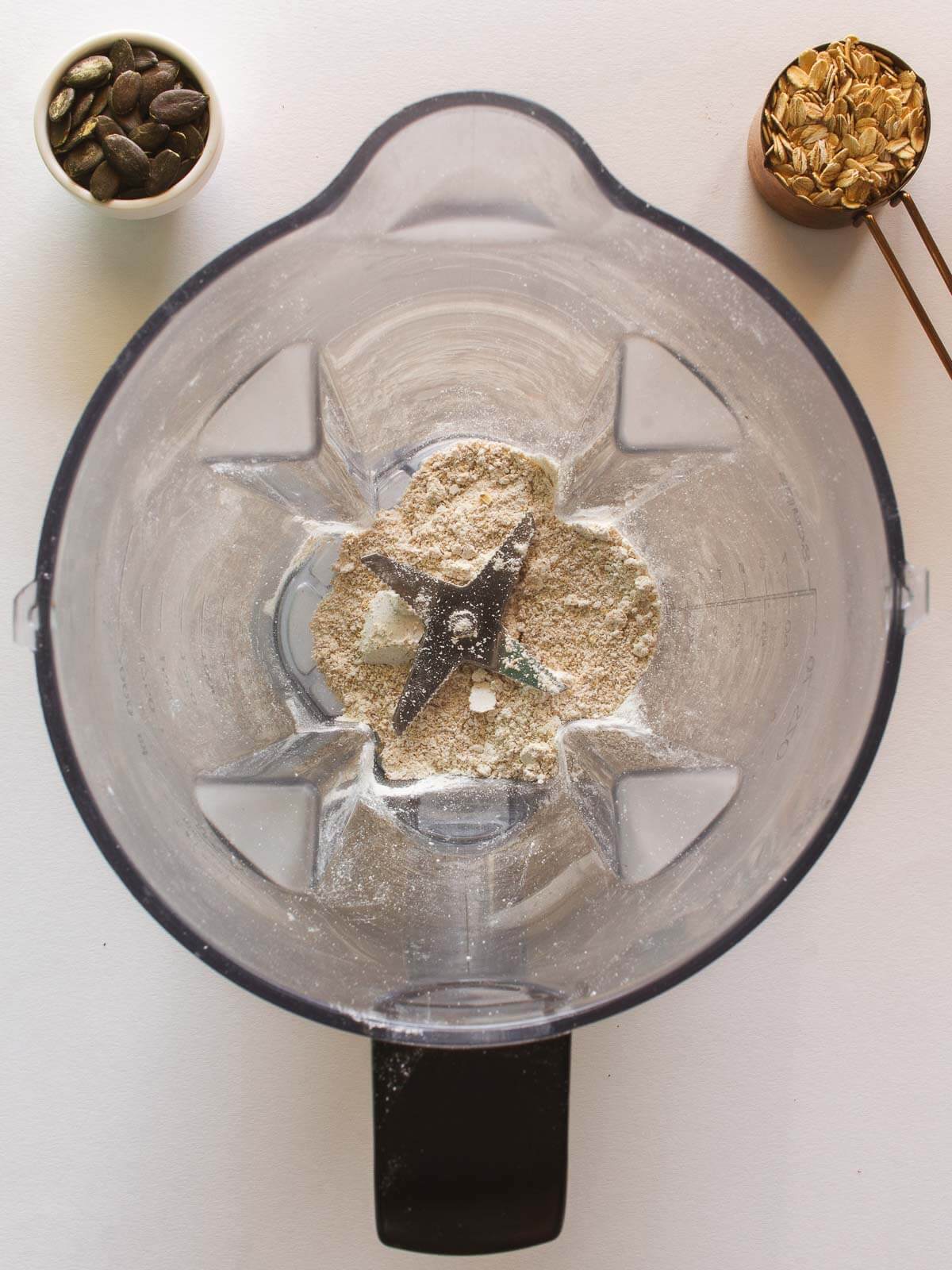 Grind the dried oats and pumpkin seeds in the blender so it becomes a powder. This will make the smoothie turn out creamier.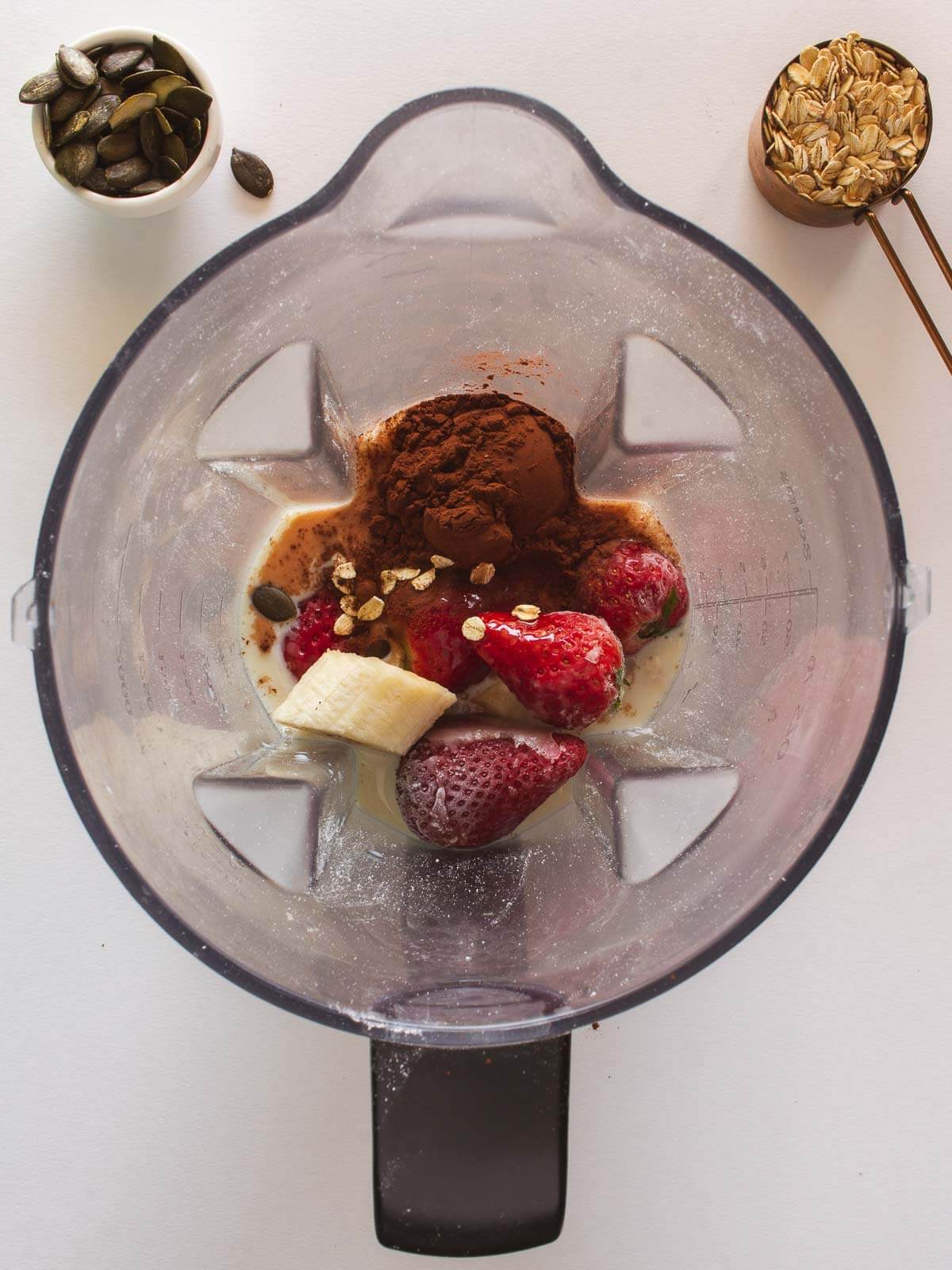 Then add all the ingredients into a high-speed blender and mix until creamy. Usually about 40 seconds.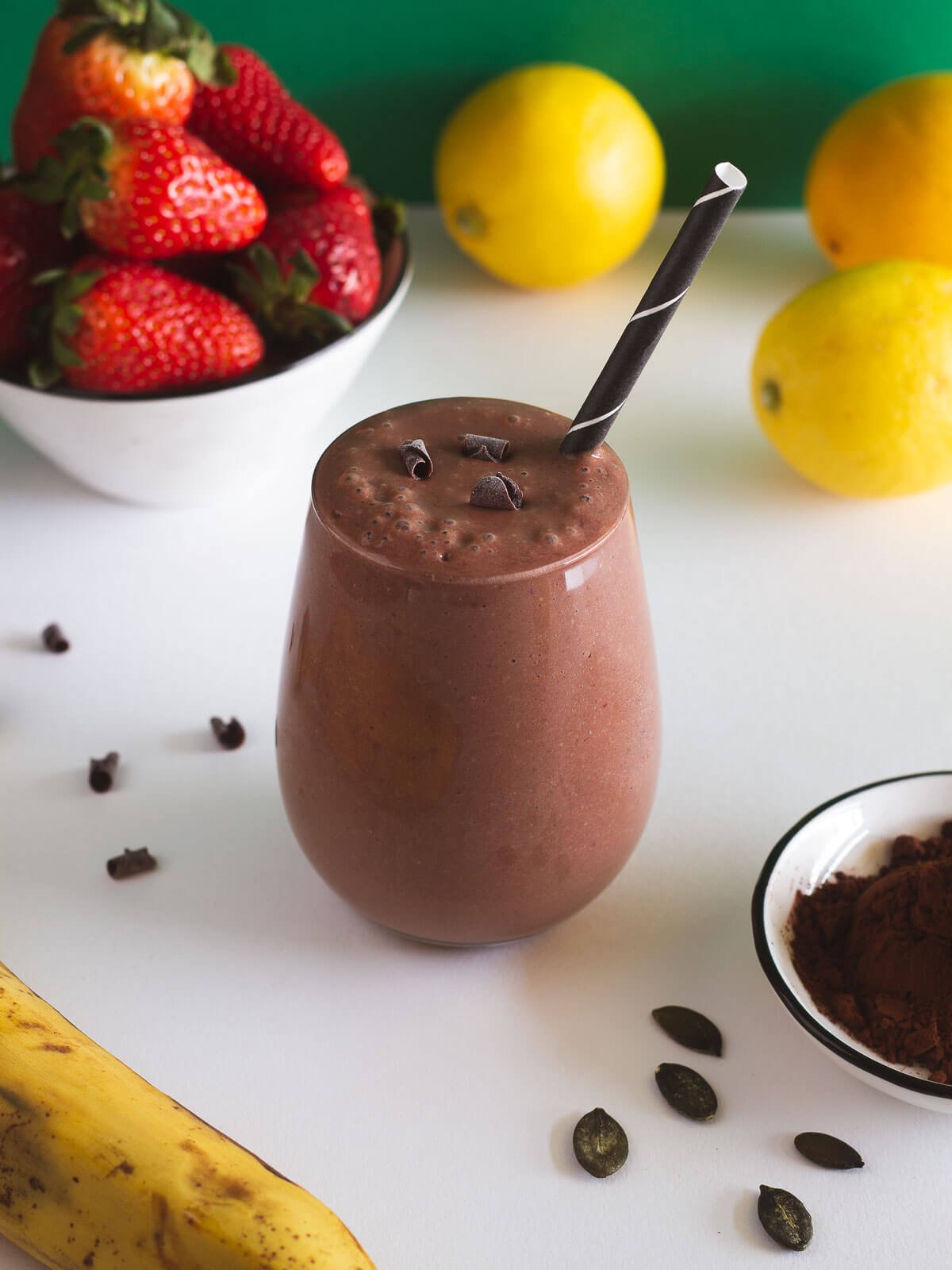 Serve immediately in a glass and optionally garnish with cocoa powder or cacao nibs.
If you want to adjust it to be more liquid, add more non-dairy milk.
📖 Variations
This strawberry banana chocolate smoothie can be easily tweaked to use what you have readily available in a healthy pantry.
Strawberries – feel free to use frozen strawberries or frozen berries; it will make your smoothie recipes creamier. If your blender is not ice-friendly, let them soak for a couple of minutes in plant milk.
Pumpkin seeds – you can add or sub for walnuts, as they also have great anti-stress properties and protein.
Sweetness – if you use a very ripe banana and sweet strawberries, you may not need any sweetener, as their natural sweetness may be enough to sweeten your healthy smoothie. You can use your favorite wholesome sweetener, like agave nectar, date paste, or pitted whole Medjool dates.
Plant-based milk – we like using homemade soy milk to increase the protein content of our smoothies, but you can also use your plant milk of choice. We regularly make our almond milk and oat milk at home and use them indistinctively in our smoothies. You can also use chocolate almond milk and skip the cocoa powder.
More antioxidants – add chia seeds or flax meal to increase both the protein content and nutritional value of any of your smoothies. Bear in mind that they will also add some extra calories. We usually add one tablespoon for each serving. Both chia seeds, flax meal, or flax seeds will make the smoothie thicker, so you can add some extra ice cubes or liquid to keep the same consistency.
Strawberry banana smoothie protein – we like adding a tablespoon of complement vegan protein powder

(affiliate link)

when drinking it before or after working out. Instead of protein powder, to make a strawberry chocolate protein smoothie, you could use hemp seeds, which are high in protein and are also super creamy, making them a great addition to your vegan smoothie. This makes it a great post-workout drink.
Rich chocolate flavor - make your smoothie even more chocolatey by adding add a teaspoon of cocoa powder, using your choice of dairy-free chocolate milk, or using chocolate protein powder.
💡 Top tip
Add lemon or lime to strawberries to make their flavor pop up. It can be very helpful when strawberries are not as sweet as expected.
💆 Stress relief smoothie
We developed this recipe when we were going throw some tough times and as we go by the mantra, make food your medicine, we started researching what foods we could consume to help relieve some anxiety.
Anxiety and stress can take a toll on our mental and physical health. Studies have shown that anxiety and stress are linked to several health problems, including heart disease, high blood pressure, and sleep disorders.
Fortunately, there are several simple lifestyle changes that can help reduce anxiety and stress. One of the most effective is making some healthy changes to your diet.
Luckily, we found that some of the best foods that can help to manage stress are foods that are readily available in most grocery stores and farmers' markets.
Some of them are the ones we chose to make this delicious chocolate banana strawberry smoothie, you guessed them: strawberries, nuts, dark chocolate, pumpkin seeds, and oats.
Let's explore how each of these ingredients can help your brain to better manage stress and why.
Strawberries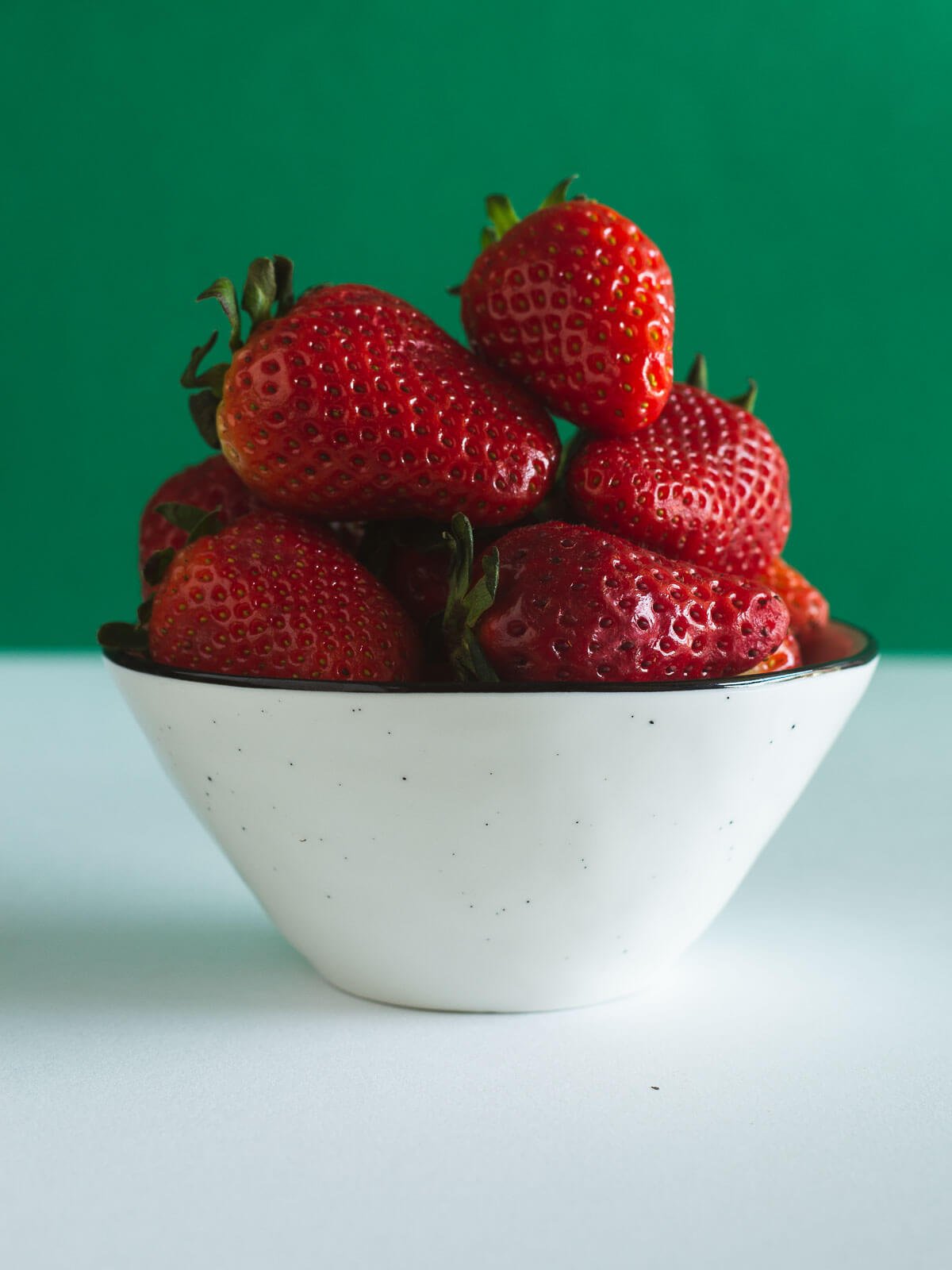 While there are many ways to help reduce anxiety and stress, one method that is often overlooked is eating strawberries. Strawberries are rich in vitamin C, which has been shown to help reduce anxiety and stress levels.
In addition, strawberries contain folate, a nutrient that helps to protect the brain from damage. As a result, eating strawberries can help to reduce anxiety and stress levels and improve mental health.
They also have a significant amount of fiber, which is excellent for aiding constipation.
Read on: How to make your own strawberry juice»
Dark chocolate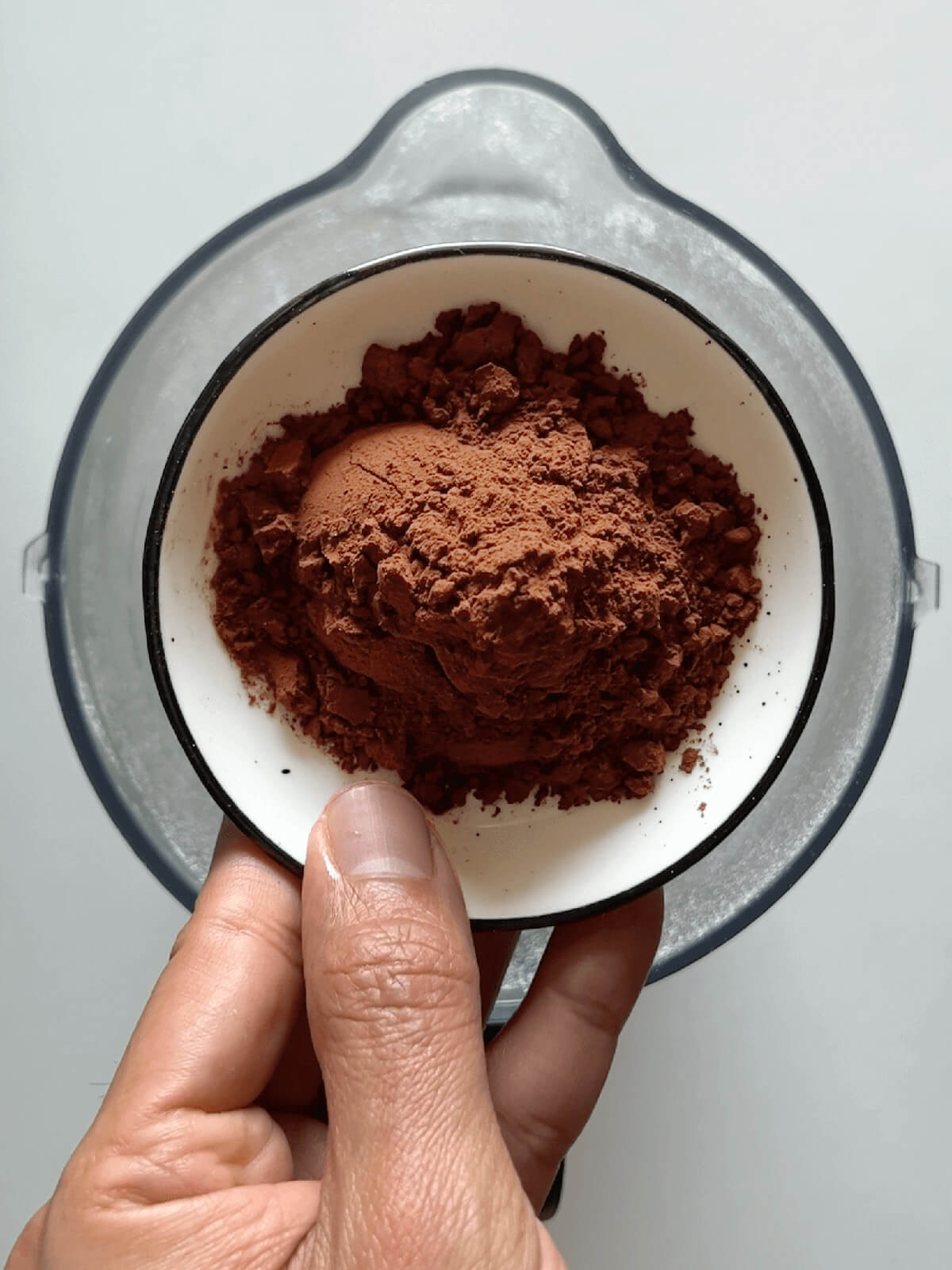 According to research, dark chocolate contains high levels of flavonoids, which are compounds that have been shown to reduce anxiety and stress. In one study, participants who ate dark chocolate reported feeling calmer and more relaxed than those who ate milk chocolate.
Dark chocolate also helps to improve blood flow and lower blood pressure, both of which can be helpful in reducing anxiety. So next time you're feeling stressed, reach for a bar of dark chocolate - it just might help you feel better. (source)
Use dark chocolate to make vegan lava cakes for an indulgent dessert!
Nuts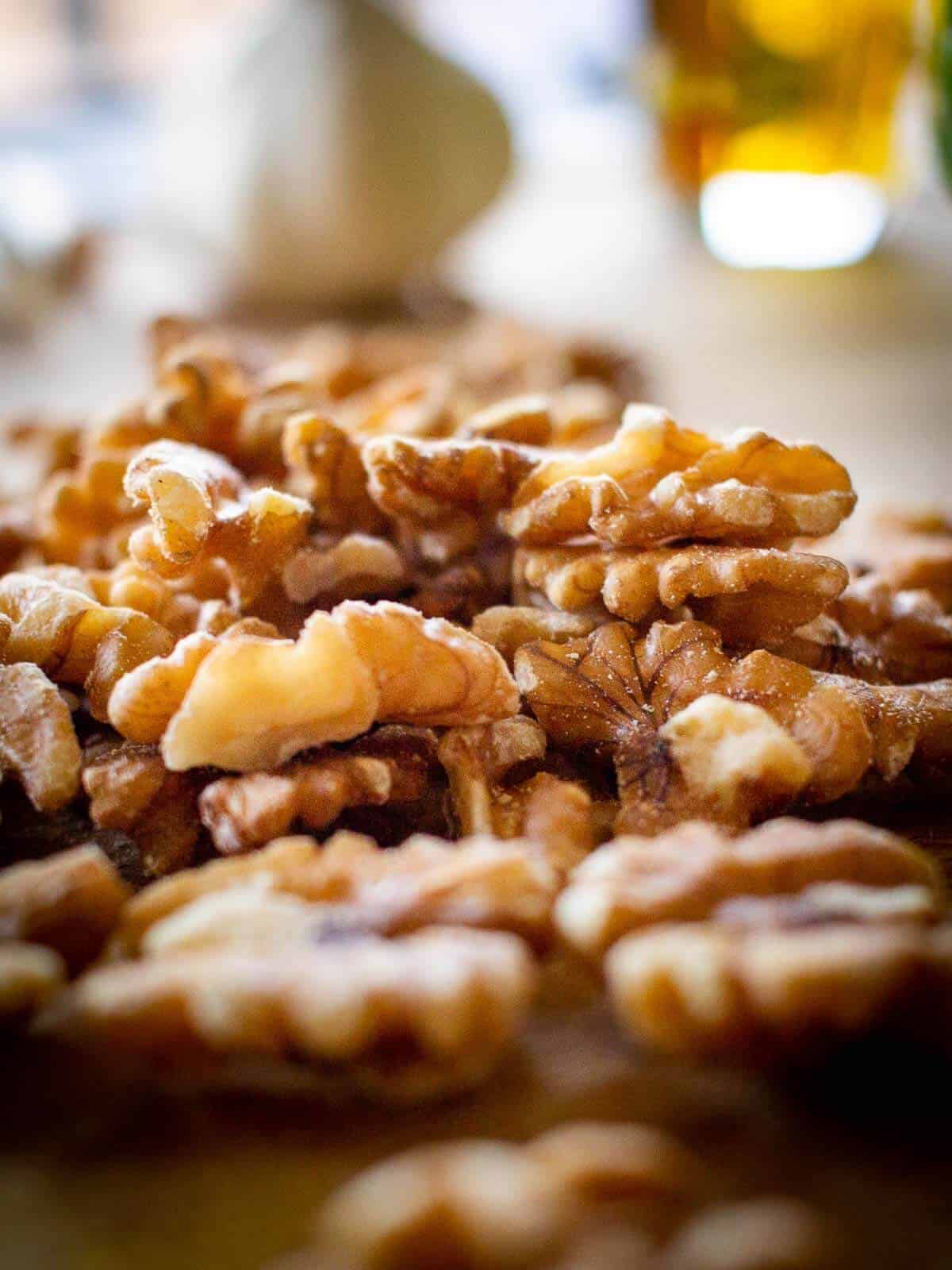 Nuts are a natural source of nutrients that help improve mood and reduce anxiety. In addition, nuts contain healthy fats that help to protect against heart disease.
So if you're looking for a way to reduce anxiety and stress, try adding a handful of nuts to your daily routine, peanut butter, or almond butter. You may be surprised at the difference it makes.
Pumpkin seeds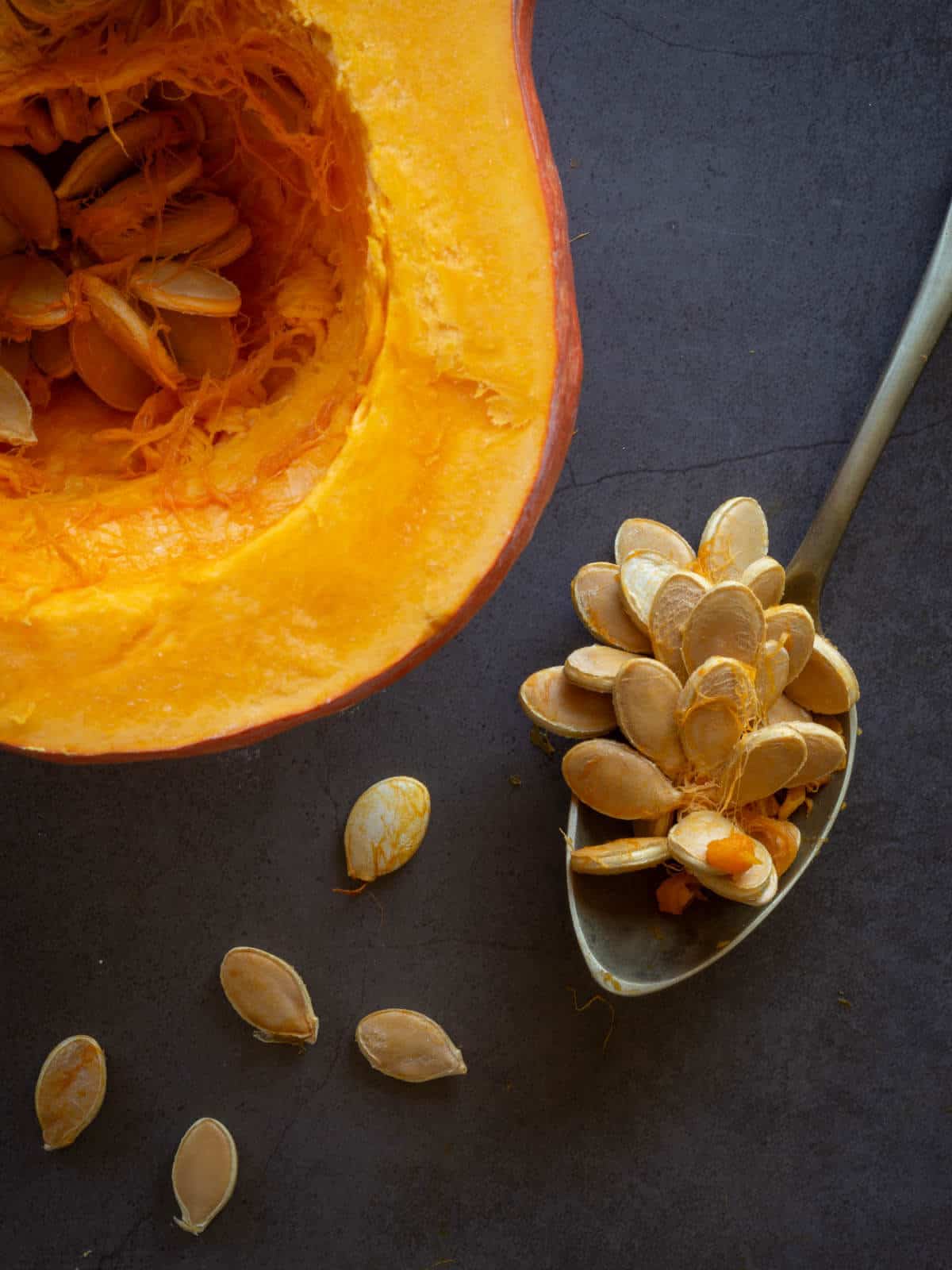 Pumpkin seeds are great for stress relief because they contain a high level of magnesium. Magnesium is known to help reduce stress levels and promote relaxation. In addition, pumpkin seeds are a good source of tryptophan, an amino acid that helps the body produce serotonin.
Serotonin is a hormone that helps regulate mood and can be helpful in reducing stress and anxiety. So, if you're feeling stressed out, consider adding some pumpkin seeds to your diet. You just might find that they help you relax and feel better. (source)
Oats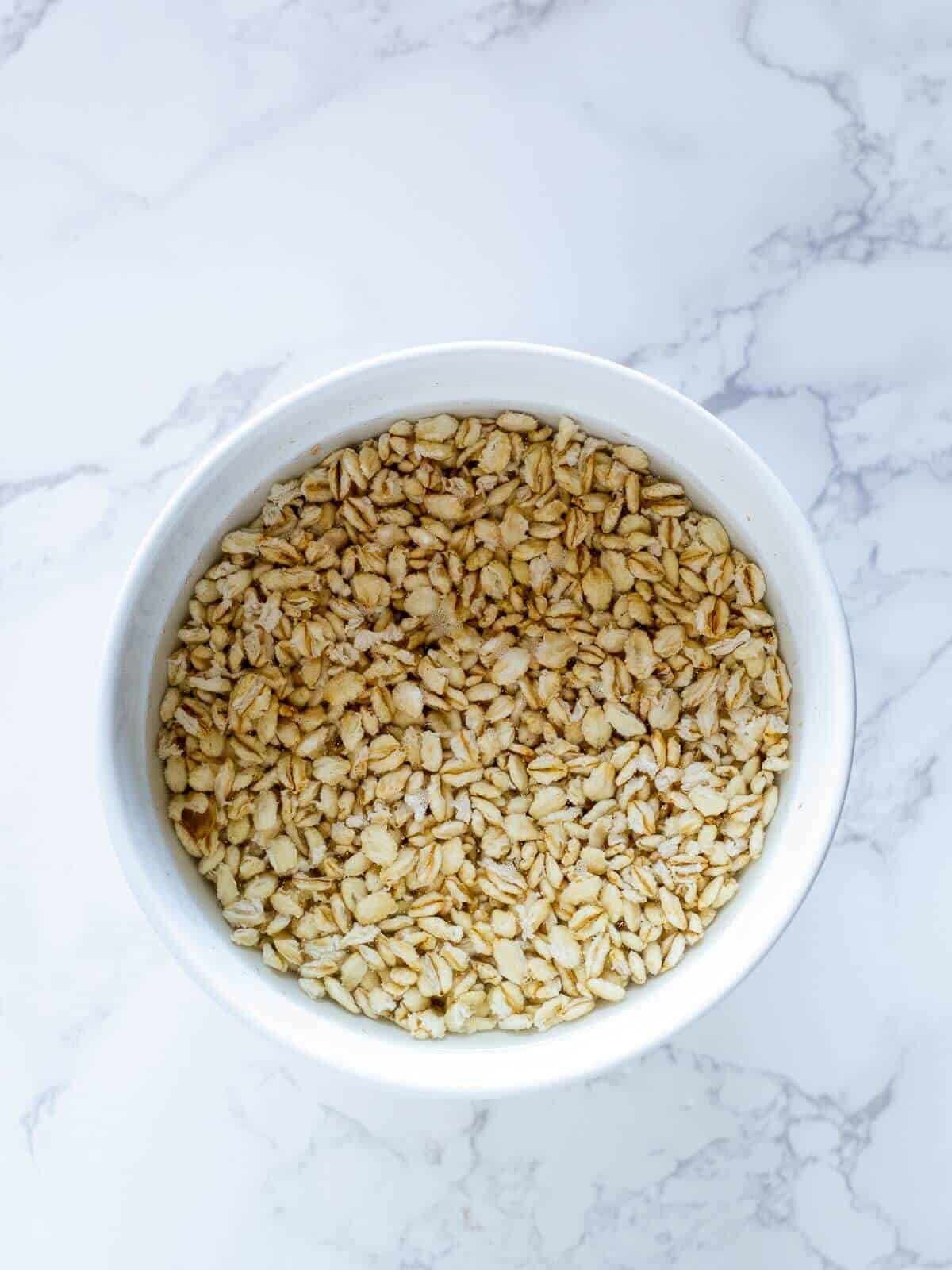 Of course, you can consume each of these fantastic ingredients on their own, but we wanted a stress-relief shot, with all of them packed in a single smoothie, that was not only was delicious but healthy and easily be part of our work-out routine, instead of just drinking it on top of our meal plan. (source)
That is why we decided we wanted to make a strawberry chocolate protein smoothie, which makes total sense because another great way to release stress is to exercise and practice mindfulness.
🥤 More Strawberry smoothies
We love the combination of strawberries and kiwis. It is refreshing light and filling.
If you feel like having almost a mocktail with tropical flavors popping up, make this Strawberry pineapple smoothie, made with coconut milk, for a super refreshing treat.
The peanut butter and strawberry smoothie, will gain your heart with its delicious creaminess.
Also, our latest creation is this delicious strawberry banana mango smoothie, made with almond milk, you will love it!
Finally, one of our preferred smoothies, made with mandarin orange and strawberries, is a delightful citrusy and sweet option to start your day.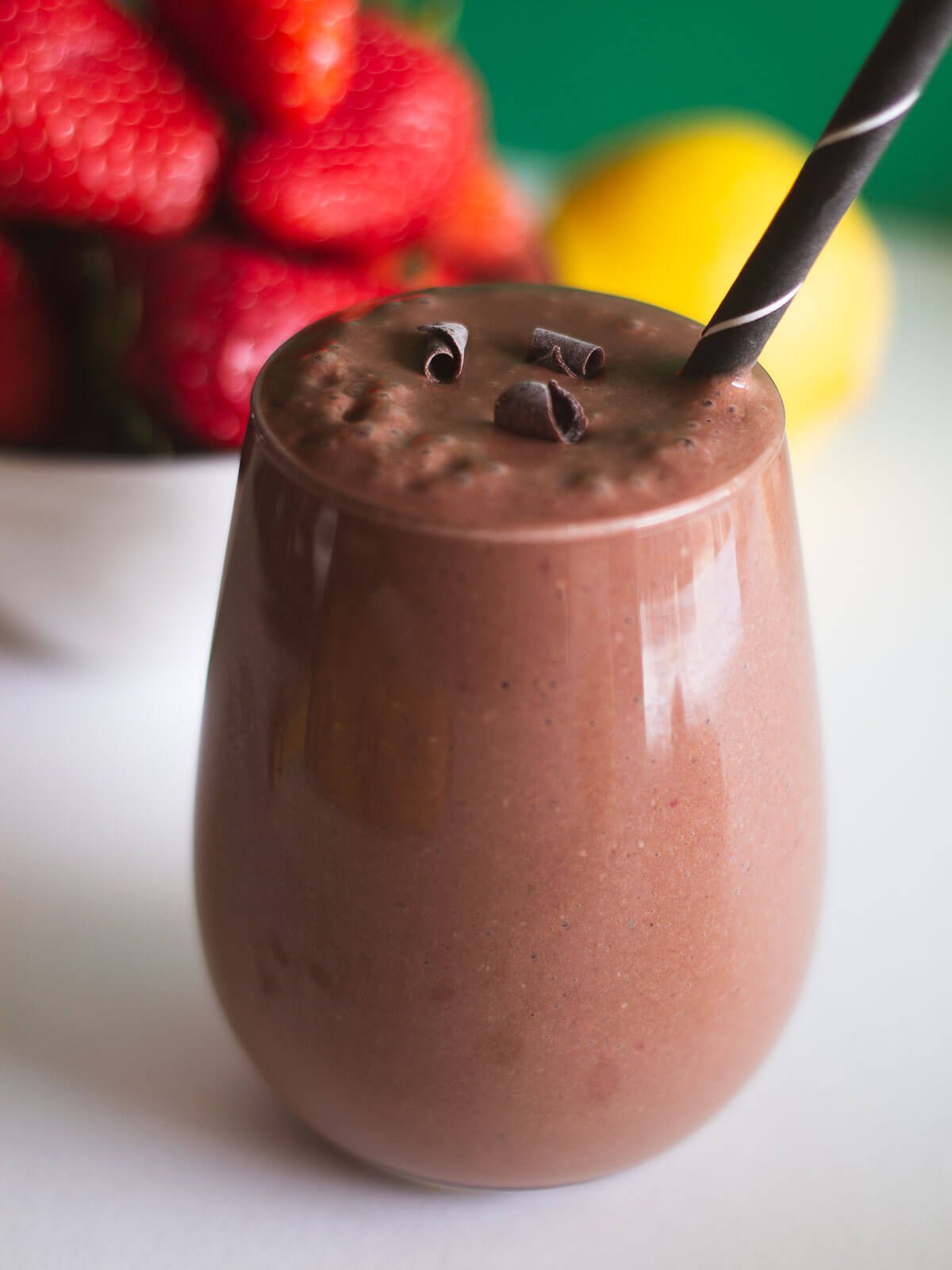 ⭐ If you try this recipe, let us know! 💬 Leave a comment, rate it, and don't forget to tag us @ourplantbasedworld on Instagram. Cheers!
📋 Recipe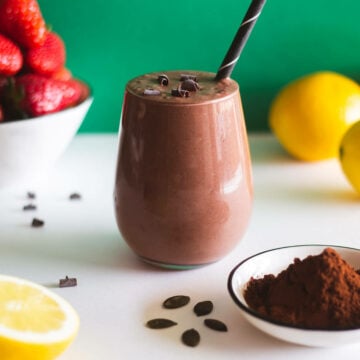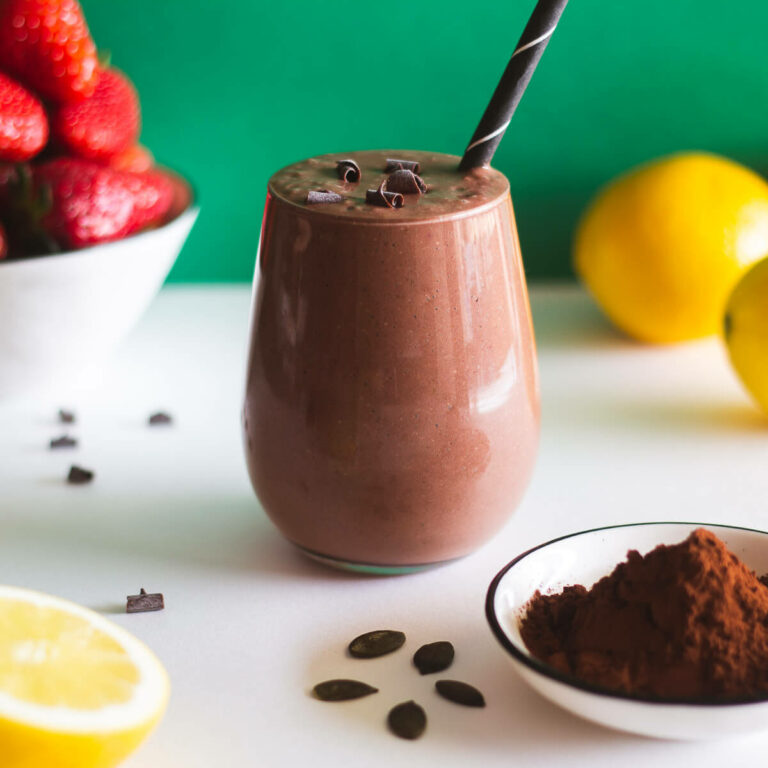 Strawberry Banana Smoothie Protein | Stress and Anxiety Relief
This easy-to-make, vegan chocolaty and creamy smoothie will be a hit with your family. Make it a post-workout meal or breakfast meal, and they will be asking for seconds!
Equipment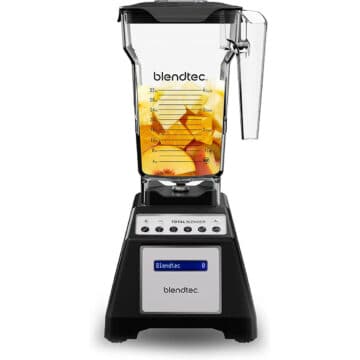 (affiliate link)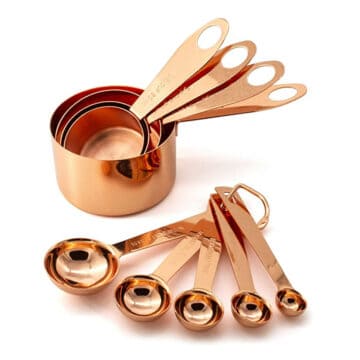 (affiliate link)
Ingredients
1

banana

ripe, medium frozen, freeze it cut in chunks

2 ½

tablespoons

raw cocoa powder

8

strawberries

small frozen, briefly thawed before using

½

lemon

juiced

¼

cup

oats

rolled, or steel-cut oats, or quick oats

1

tablespoon

pumpkin seeds

2

cups

almond milk

or soy milk, more if too thick

2

tablespoons

maple syrup

or agave syrup, or 1 pitted date
Directions
Freeze the banana and strawberries overnight, or at least 30 minutes before cutting them into slices. Squeeze half lemon on top of the strawberries.

Grind rolled oats and pumpkin seeds. If using old-fashioned rolled oats, optionally grind them in your blender, pulsing it for a few seconds, so you make an oatmeal flour. This will ensure you have an even creamier smoothie. If you like some grits in your smoothie, skip this step.

Blend. Add everything into a high-speed blender. If using rolled oats and prefer a creamier consistency, first pulse the oats in the blender, without any liquid, to make an "oats flour"; then add the rest of the ingredients, beginning with the dairy-free milk, and blend for 40 seconds or over your blender's smoothie mode.

Serve Cold or store for up to 2 days.
Notes
It is better to use small chunks of fruit for your smoothies; thus, try curbing the bananas before freezing them.
Remove the strawberries and bananas from the freezer for 5 minutes before blending them to facilitate the blender's work.
To increase the Protein count, we added vegan clean protein powder

(affiliate link)

or vanilla-flavored powder, such as soy, pea, or hemp. 
Nutrition facts are calculated without the protein powder.
Adding the suggested protein powder adds 28 calories, 0 carbohydrates, and 5 grams of protein per serving.
Add agave or maple syrup for extra sweetness or extra dates. We like using dates because they have a ton of beneficial post-workout benefits.
Vegan Clean Protein: if using the clean protein powder

(affiliate link)

, add our 10% discount code OURPBWORLD10 at check-out to enjoy the benefit. (affiliate)
Nutrition Facts
Calories:
203
kcal
Carbohydrates:
40
g
Protein:
4
g
Fat:
4
g
Saturated Fat:
1
g
Polyunsaturated Fat:
2
g
Monounsaturated Fat:
2
g
Sodium:
329
mg
Potassium:
397
mg
Fiber:
5
g
Sugar:
22
g
Vitamin A:
44
IU
Vitamin C:
36
mg
Calcium:
340
mg
Iron:
1
mg
Nutrition Facts
Strawberry Banana Smoothie Protein | Stress and Anxiety Relief
Amount per Serving
% Daily Value*
* Percent Daily Values are based on a 2000 calorie diet.
🌡️ Food safety
Cook to a minimum temperature of 165 °F (74 °C)
Do not use the same utensils on cooked food that previously touched raw meat
Wash hands after touching raw meat
Don't leave food sitting out at room temperature for extended periods
Never leave cooking food unattended
Use oils with high smoking points to avoid harmful compounds
Always have good ventilation when using a gas stove
See more guidelines at USDA.gov.
The information shown is an estimate provided by an online nutrition calculator. It should not be considered a substitute for a professional nutritionist's advice. See our full Nutritional Disclosure here.
Please note that some of the links here are affiliate links, and I will earn a commission if you purchase through those links. I recommend all of the products listed because they are companies I have found helpful and trustworthy.