The best fall vegan recipes fall is one of our favorite seasons to eat. This time of year makes us crave everything savory and fall-themed, which means lots of comfort food. Some people get excited about Halloween candy or pumpkin spice lattes, but we're all about the fall spices that give dishes an added warmth and flavor that's just perfect for this time of year.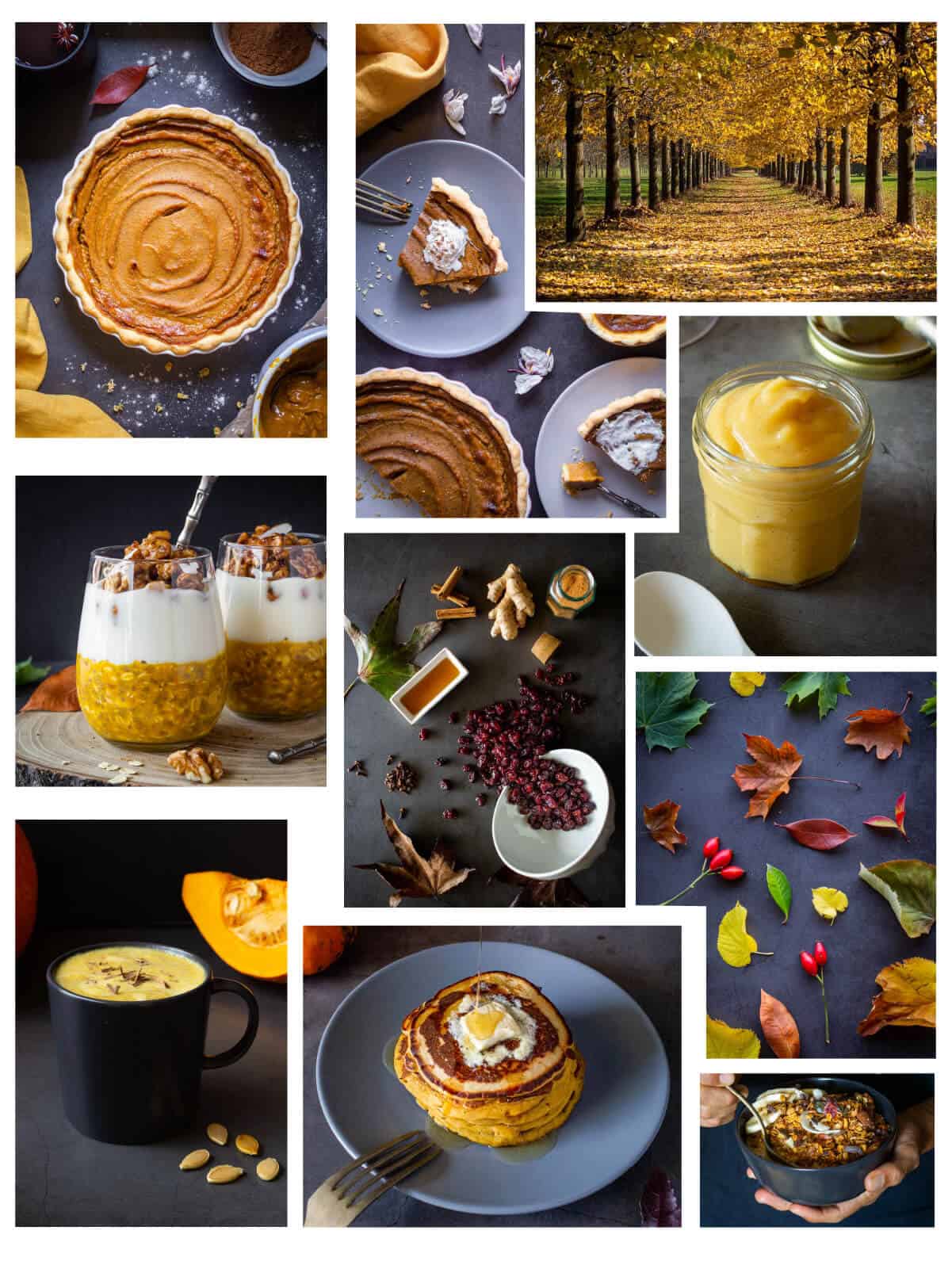 If you fall into the latter category, then there's something you should know: fall is all about comfort food! It's the perfect season for pies, and everything fall-themed. The best part? You can eat fall any time of year with these fall vegan recipes!
So, whether you're cooking for fall or simply staying inside because it's too darn cold outside, here are our fall vegan recipes to make your fall the best fall. Ever.
No matter what you're craving this fall—soups, chili, casserole, etc.—we've got fall vegan recipes that will make your taste buds dance with joy.
Vegan fall baking
Recipes with Pumpkin and Butternut Squash
Pumpkin is a beloved fall vegan ingredient that adds both flavor and nutrition to your favorite dishes. Here are some of the best recipes with pumpkin:
Bonus! Check our comprehensive guide on how to cook with pumpkin!
Recipes with Mushrooms
Mushrooms may not be the first thing you think of when it comes to fall vegan recipes, but they're an excellent source of antioxidants and vitamins. Here are some tasty mushroom dishes:
Recipes with Apples, and Cranberries
Autumn wouldn't be autumn without apples. From apple crisp to baked treats filled with fresh fruit or dried fruit, we've got plenty of vegan recipes that feature the red stuff:
Recipes with Cauliflower and Brussels Sprouts
Cauliflower and Brussels sprouts are two of the most underrated fall veggies, but we think they're just perfect for this time of year. Here's how to use them:
Vegan Stews and Curries
Fall is the perfect time for all things warm, so it's no surprise that vegan stews and curries are on our list of fall favorites. They're also great meal prep recipes!
More Fall-themed foods
This list would be incomplete without vegan pumpkin recipes, chili, and other savory fall favorites. Whether you're craving a sweet or savory dish this autumn season, we've got the best of both worlds for you right here:
A few more great vegan blog posts to check out!
As the leaves start to change color and the weather gets cooler, it's time to break out your best fall recipes. These vegan recipes will hit the spot, from cozy soups and stews to warm drinks and pumpkin-spiced everything. So what are you waiting for? Let's get cooking!