This simple almond milk berry smoothie is made with Frozen mixed berries for extra convenience: it is quick to make and requires only 5 ingredients, 2 minutes, and a blender.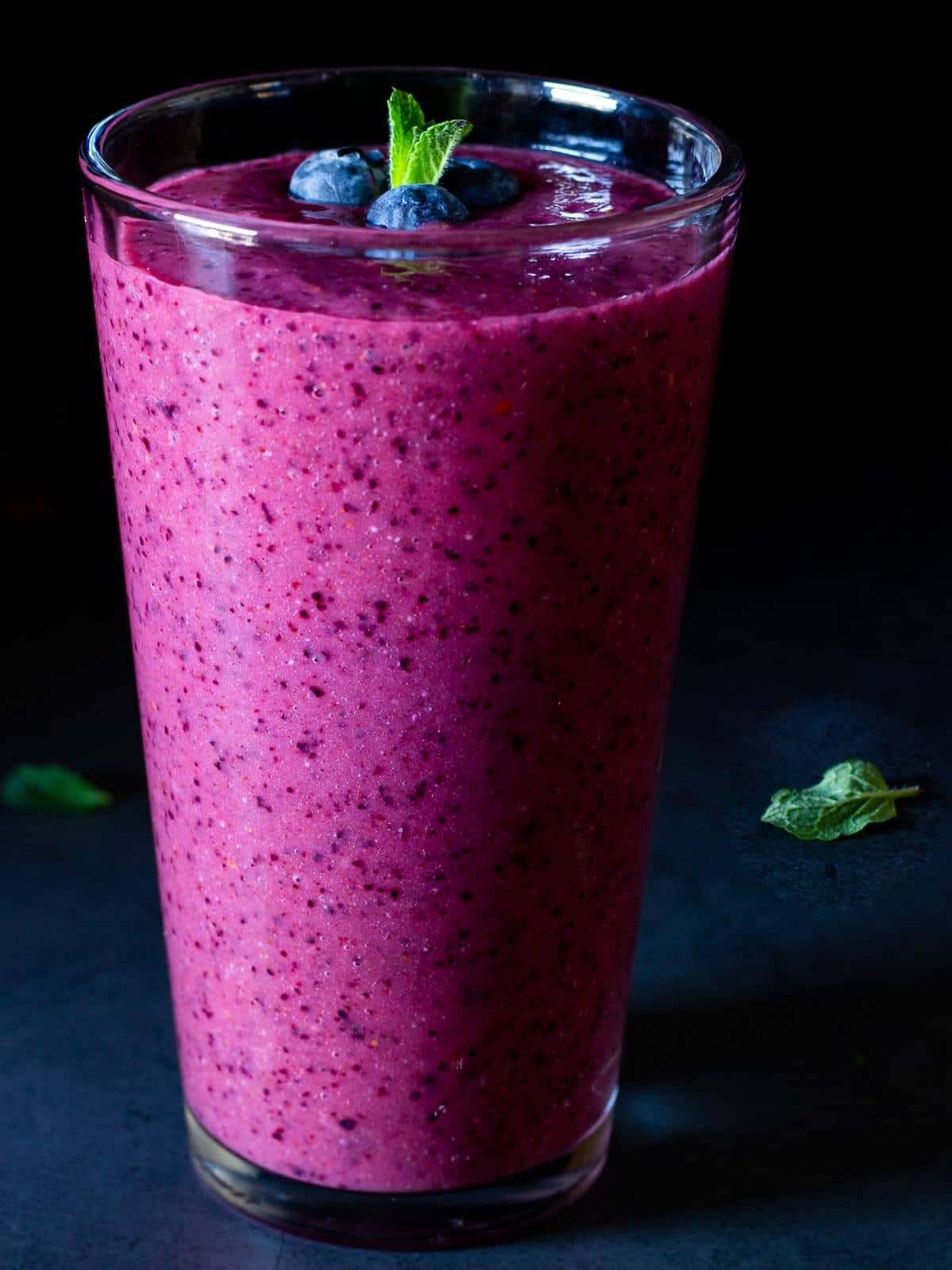 Smoothies are a great way to start the day! One of my favorite smoothie recipes is this delicious Frozen Mixed Berry Smoothie. It's healthy, has excellent immunity booster and antioxidant ingredients, and is yummy, but it tastes like dessert! Give it a try - you won't regret it!
This smoothie is full of flavors that adults and kids love and provides countless health benefits. Also, berries and pears have a lot of fiber, keeping you full until lunch.
Watermelon or grapefruit smoothies are also great fresh and vibrant smoothie options.
Try our Superfood Green Detox Smoothie, blackberry strawberry smoothie, and kiwi strawberry smoothie on this site and add them to your weekly breakfast smoothies rotation or healthy snack options.
Jump to:
🧾 Ingredients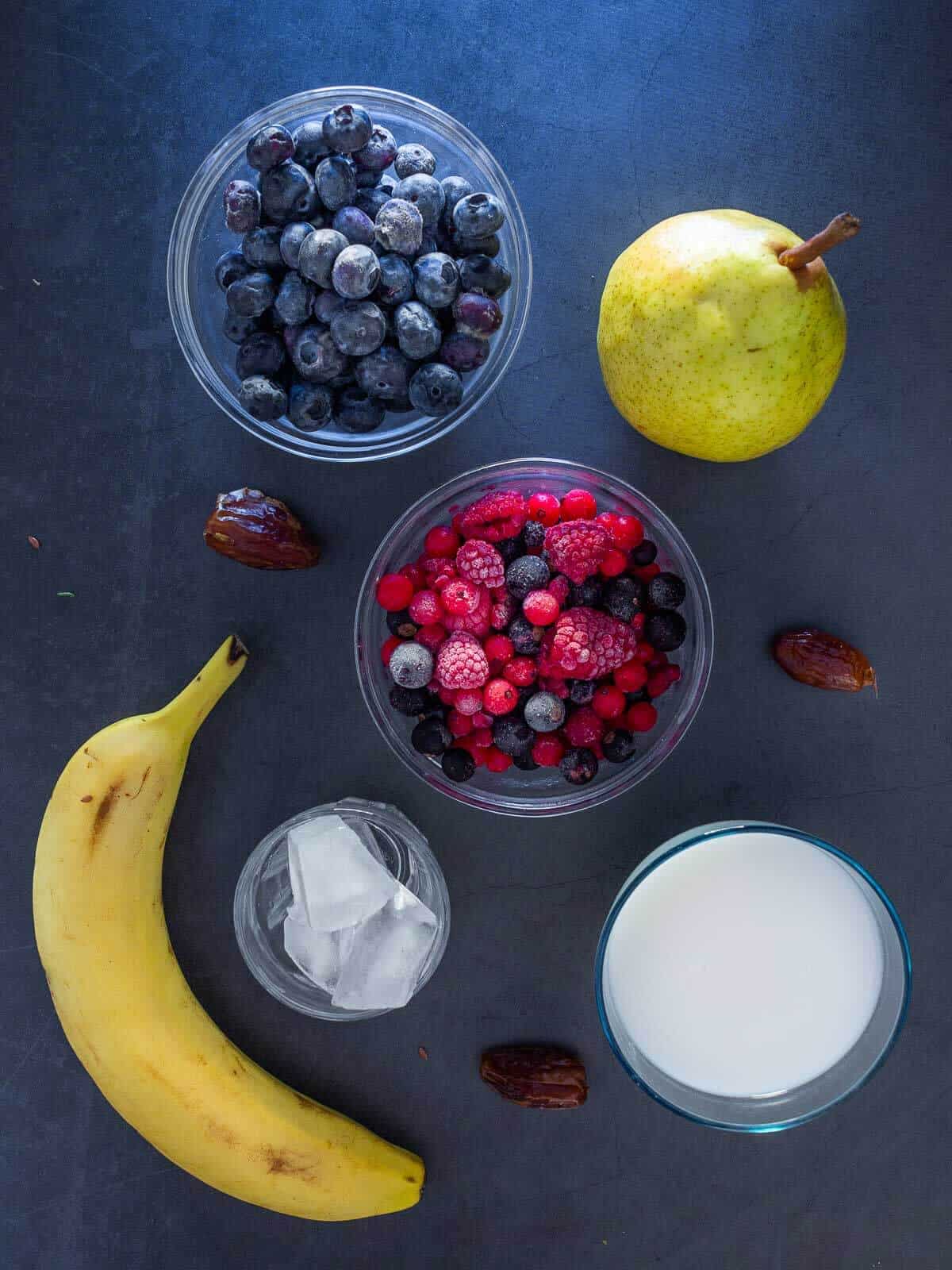 Frozen mixed berries
Frozen banana
Pear
Plant milk (we used almond milk)
See the recipe card for quantities.
🔪 Instructions
To make this frozen mixed berry smoothie:
We need to blend all the ingredients in a high-speed blender. We love this Professional Blender which has a very accessible price, is super effective in crushing everything, and has a large volume capacity. We also use it to make our Almond Milk.
I like making this smoothie with frozen berries and bananas, but you can also make it with fresh fruit; you only need to add extra ice cubes to make it silky.
Berries taste great, are highly nutritious, and provide many benefits, including hair, heart, and skin.
Including berries in your diet is a great idea to improve your overall health deliciously. This frozen mixed berry smoothie can offer a lot of beneficial aspects to your health.
🍓 Impressive health benefits of berries
Berries are amongst the healthiest foods on Earth. They have many nutritional benefits that can help with many health conditions, such as regulating high blood pressure and urinary tract infections, promoting normal blood clotting, and healthy bones, thus preventing bone fractures.
These powerhouses are great since they have a low glycemic index, reduce inflammation, and have been found to help as blood thinners, aiding with heavy menstrual bleeding and colon cancer, boosting our immune system and digestive tract health since they add insoluble fiber to a healthy diet.
Read also: High Fiber Smoothie for Constipation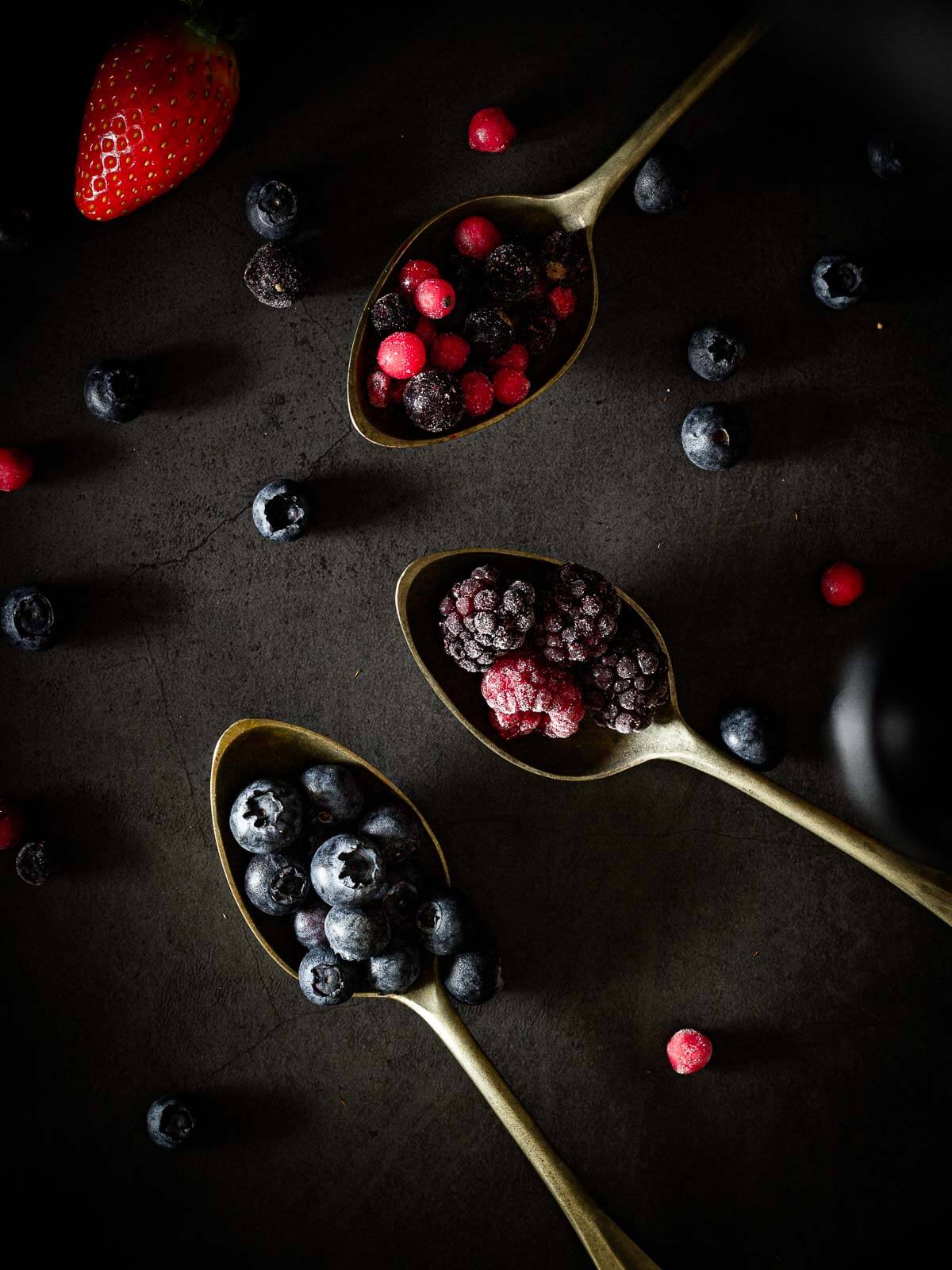 Benefits of berries for hair
Berries have many beneficial antioxidants and vitamins, such as vitamin C, promoting hair growth. Antioxidants can help nourish hair follicles and protect against damage from harmful free radicals, and Vitamin C is amongst the easier to find and most powerful!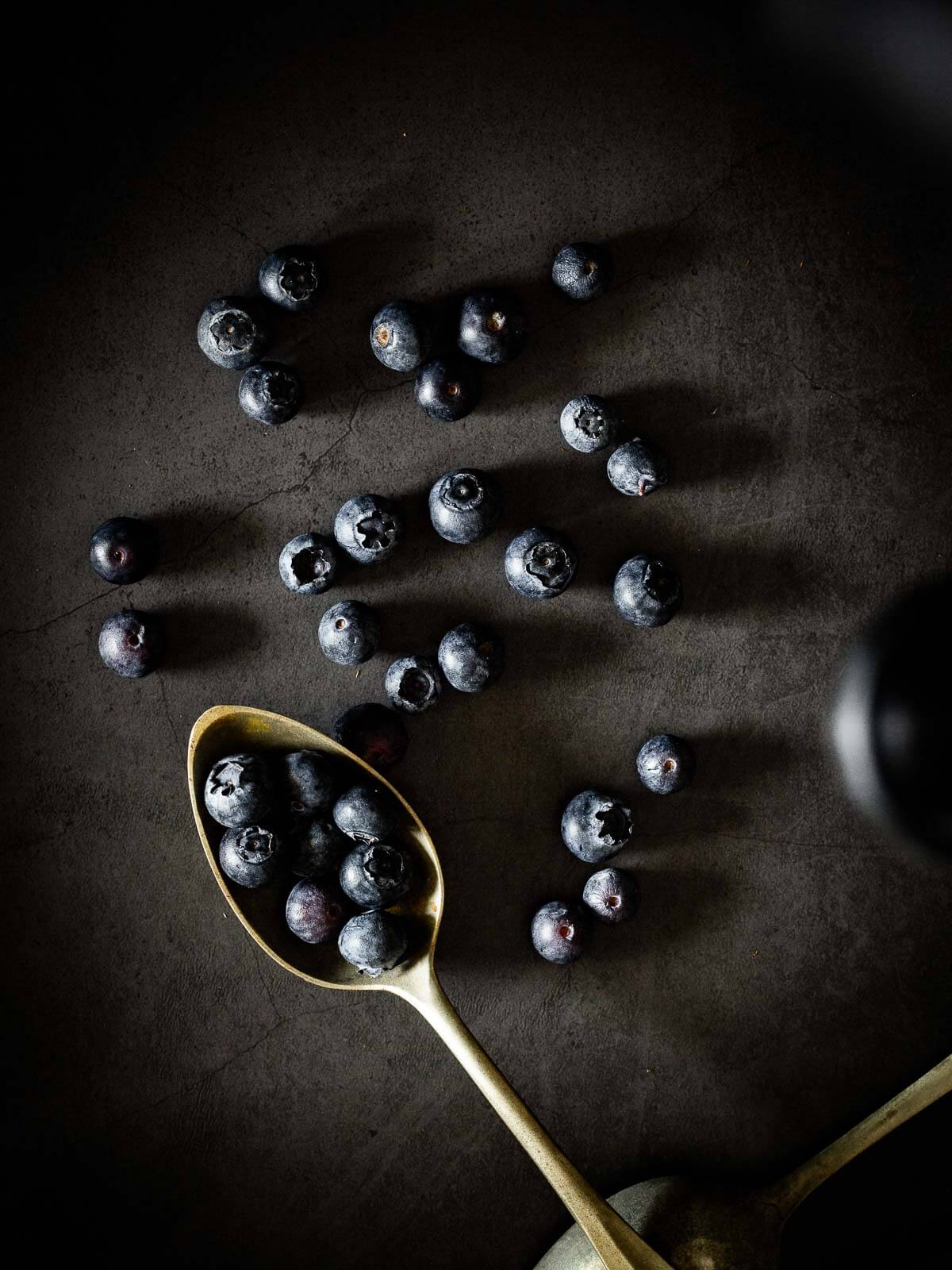 Benefits of berries for skin
All the berries may help reduce skin wrinkling, as their antioxidants help control free radicals, which is a leading cause of skin damage.
Various studies suggest that berries may protect skin by blocking the production of enzymes that break down collagen in the skin that has been damaged by excessive sun exposure.
Collagen is a protein that constitutes an essential part of our skin's structure. Collagen allows our skin to stretch. Conversely, our bodies develop wrinkles when collagen is damaged.
Benefits of berries for hearth
Many berries have proven benefits for heart health. These include lowering blood pressure and cholesterol while reducing oxidative stress.
Berries have many folates (vitamin B) known for their benefits of improved cardiovascular health.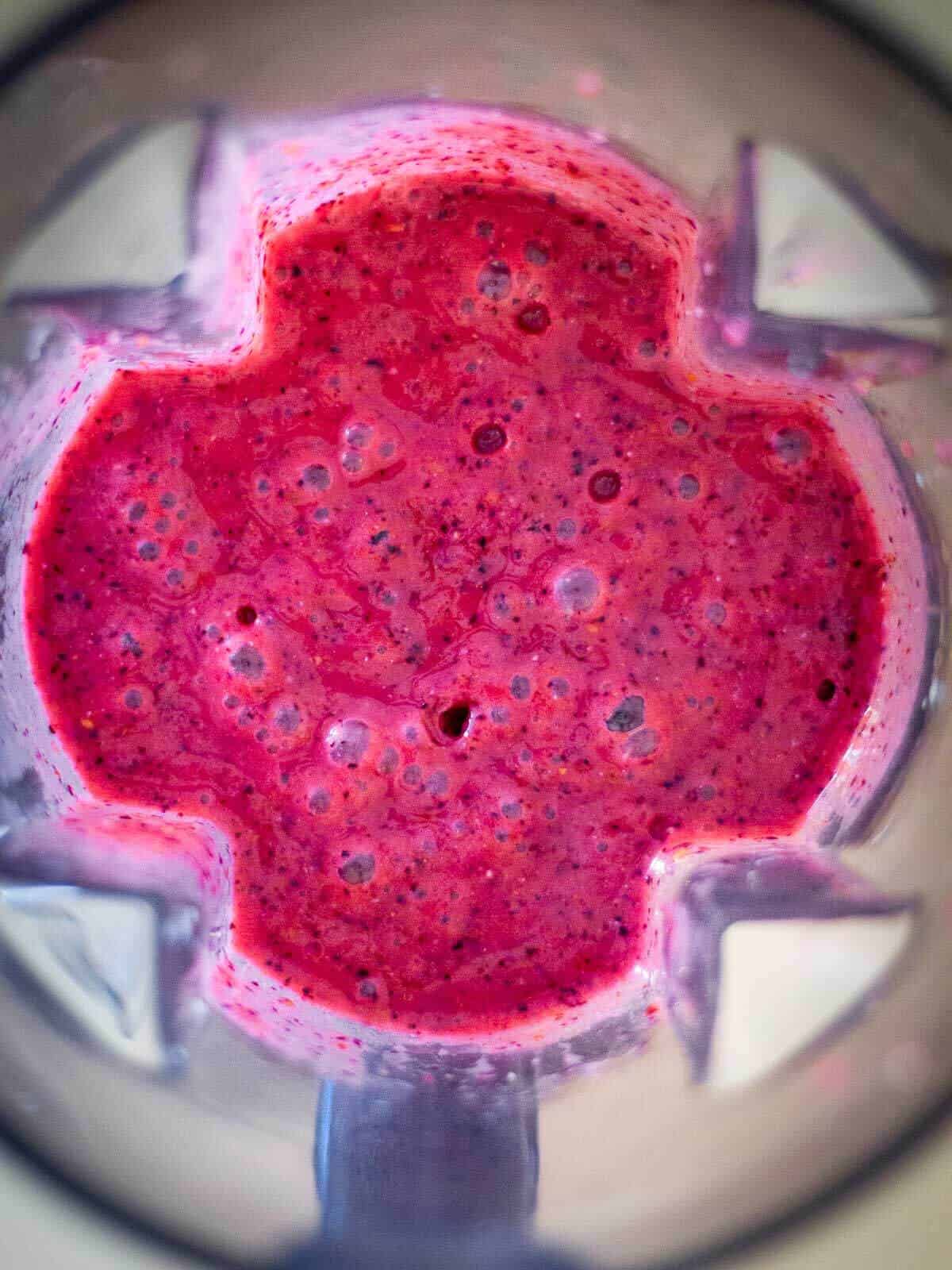 Add extra blueberries
I included an extra cup of blueberries for this smoothie using frozen fruit as they are solid antioxidant Superfoods and achieve a perfect Purple Smoothie.
Remember that the appearance and presentation of your food are just as important as the taste and flavor.
The way the food looks on the plate tempts our eyes and makes us want to taste it.
If you like spinach smoothies, don't forget to try our healthy spinach blueberry smoothie, an excellent smoothie to start your day.
🫐 Health benefits of blueberries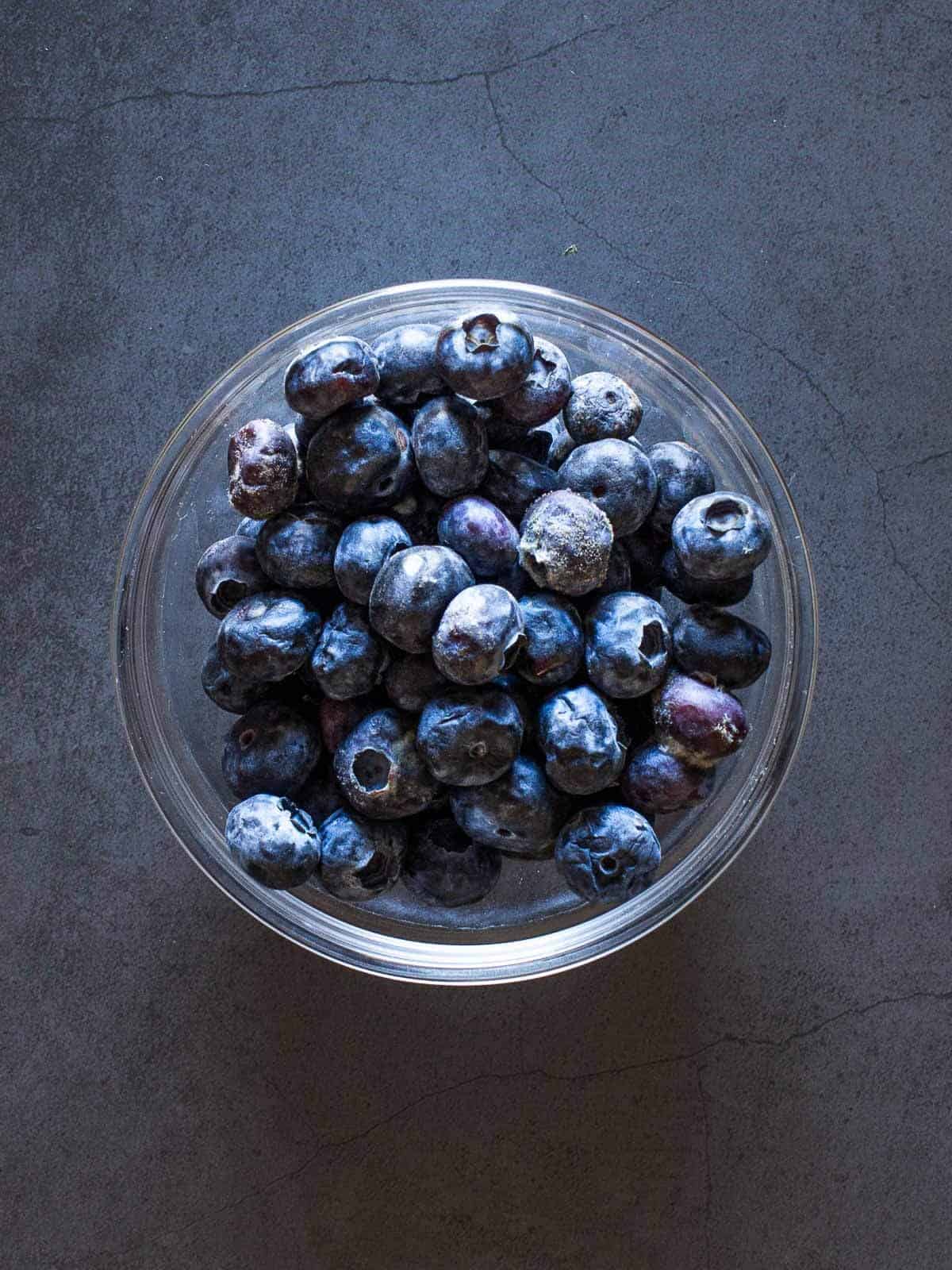 Blueberries are high in phytoflavinoids, potassium, and vitamin C, making them the top choice of doctors and nutritionists. In addition, they can lower your risk of heart disease and cancer, but they are also anti-inflammatory.
These are the ten potential health benefits of blueberries as part of a healthy diet:
Healthy eyesight
Blueberries will maintain and improve your vision because they contain a number of nutrients that can help prevent macular degeneration and cataracts.
Enhance your memory
The antioxidants in blueberries might protect the brain from free radical damage which could potentially decrease memory loss associated with aging.
Improved brain activity
There is an immediate increase in memory and recall shortly after consuming blueberries because they contain a lot of vitamin C, manganese, and flavonoids which can increase blood flow to the brain.
High source of vitamin K
Vitamin K blackberry's benefits include promoting bone health by participating in bone formation and preventing fractures.
Prevents age-related inflammatory diseases
A high intake of flavonoids may help improve systemic inflammation, leading to age-related diseases such as type II diabetes and cardiovascular disease.
Promote heart health
Blueberries contain a variety of antioxidants that can reduce the risk of heart disease by helping to fight free radicals that damage blood vessels.
Promote optimal brain health
Blueberries are packed with antioxidants that help protect the brain from oxidative stress at the cellular level, preventing diseases such as Parkinson's and Alzheimer's.
Helpful for weight management
The benefits of blueberries for weight loss include being a nutrient-dense fruit high in fiber, vitamins, and minerals. They are naturally sweet and help regulate blood sugar.
Read on:
Vegetable Juice for Diabetics »
Pomegranate Juice (diabetic-friendly juice) »
May help fight cancer
Blueberries' benefits extend beyond helping to prevent cancer thanks to their antioxidant content, which can help fight the disease at the cellular level.
Blueberry nutrition facts
A one-cup serving of blueberries contains approximately 89 calories, 0 grams of fat, 21 grams of carbohydrates, 4 grams of fiber, and 1 gram of protein.
Make blueberries part of your breakfast easily with our Lemon and Blueberry Overnight Oats; they are delicious and made in less than 10 minutes!
🫶 Blackberries benefits
These are ten impressive health benefits of eating blackberries: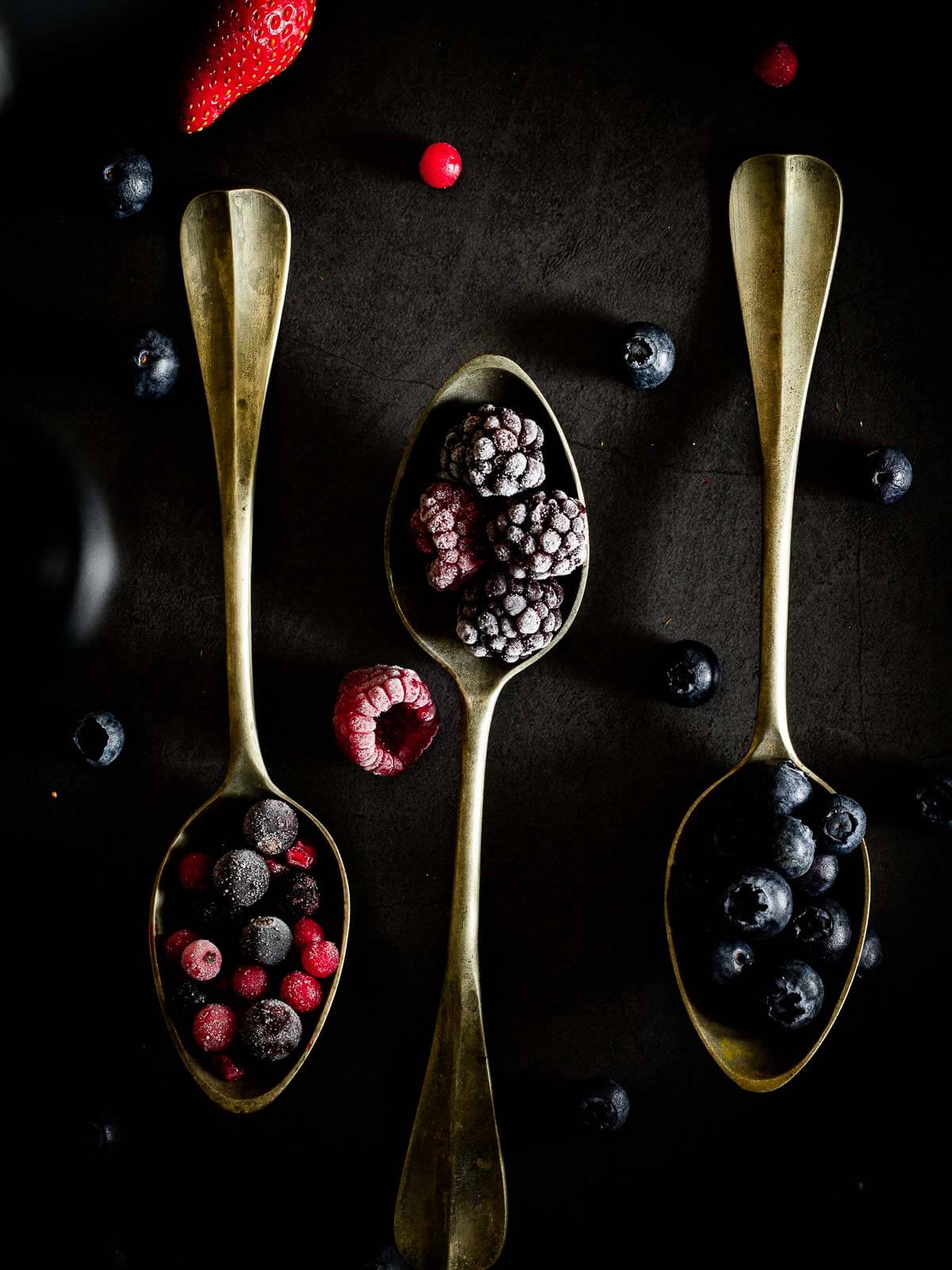 High in antioxidants like vitamin C
Blackberries contain the highest antioxidants compared to other berries and provide benefits like increased energy and improved cardiovascular health.
Protects heart health
Blackberries' benefits include protecting your heart by preventing or reducing plaque buildup in arteries that may lead to heart disease.
Improves vision
Eating blackberries may contribute to healthy eyesight because of their high level of vitamin A which is one of five vitamins essential for good eyesight.
Protects skin
When you eat blackberries, benefits include protecting your skin from premature aging and wrinkles by boosting collagen production in your body.
Improves digestion
The benefits of blackberries include relieving constipation naturally and promoting good gut health and regular bowel movements. They are high in fiber and water. Just one cup is enough to increase your daily dietary fiber intake.
Prevents cancer
Blackberries' benefits include preventing certain types of cancers like leukemia, stomach, colon, liver, bladder, and prostate cancers because they contain ellagic acid, which is believed to stop the cancer cell from multiplying.
Improves heart health
Blackberries' benefits include preventing blood clotting and improving blood circulation, which will help prevent cardiovascular diseases like stroke and atherosclerosis, also known as hardening of the arteries.
Fights diabetes
Blackberries' benefits include fighting against type II diabetes because they contain chromium to regulate blood sugar levels to prevent diabetes complications. Also, in a study, blackberries were found to increase fat oxidation and improve insulin sensitivity in overweight and obese men.
Prevents anemia
Blackberry benefits include preventing anemia because they are rich in iron, essential for oxygen transport in the body and hemoglobin formation. Hemoglobin is a protein found in red blood cells that makes sure your body gets enough oxygen by carrying it through your bloodstream from place to place.
Healthy eyes
The benefits of blackberries include keeping your eyes healthy with benefits like improved night vision and prevention of cataracts because they contain lutein and zeaxanthin, which filter harmful blue light rays from the sun that can damage your eyesight over time.
In conclusion, this smoothie is a great bet to contribute to your well-being to achieve both short and long-term health.
Both frozen and fresh berries are easy to add to a healthy diet. You can add them to a plant-based yogurt or smoothie to add some extra punch of soluble fiber and add an immune system booster.
As always, remember to eat all foods in moderation and consult a healthcare professional if you have any underlying health problems before making changes in your diet or if you have any allergic reactions.
Please take a look at our Best Mango Smoothie and Grapefruit Smoothie for more Nutritious Smoothies Inspiration.
⭐ If you try this recipe, let us know! 💬 Leave a comment, rate it, and don't forget to tag us @ourplantbasedworld on Instagram. Cheers!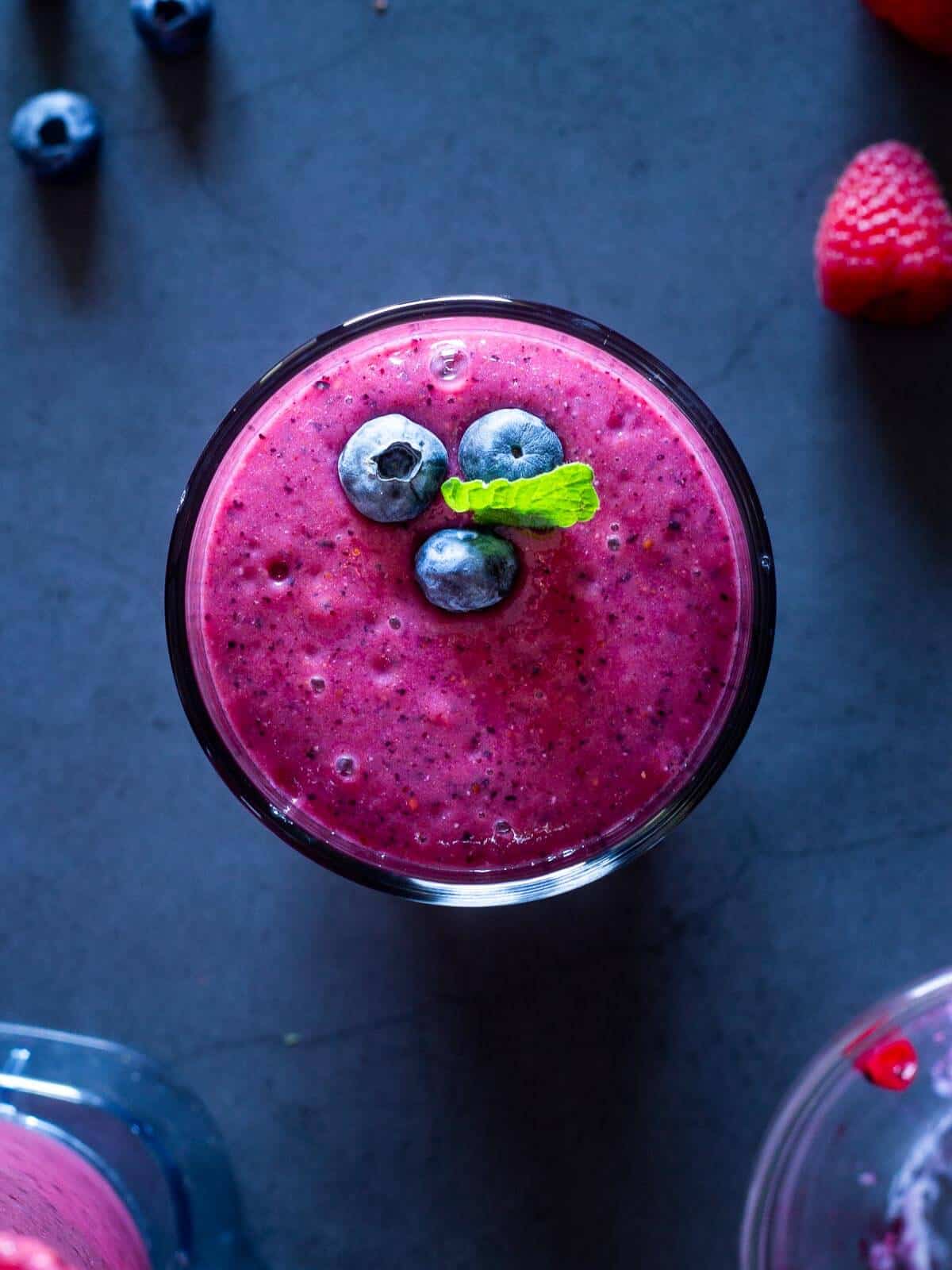 📋 Recipe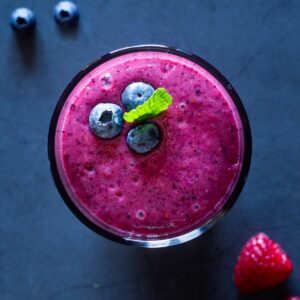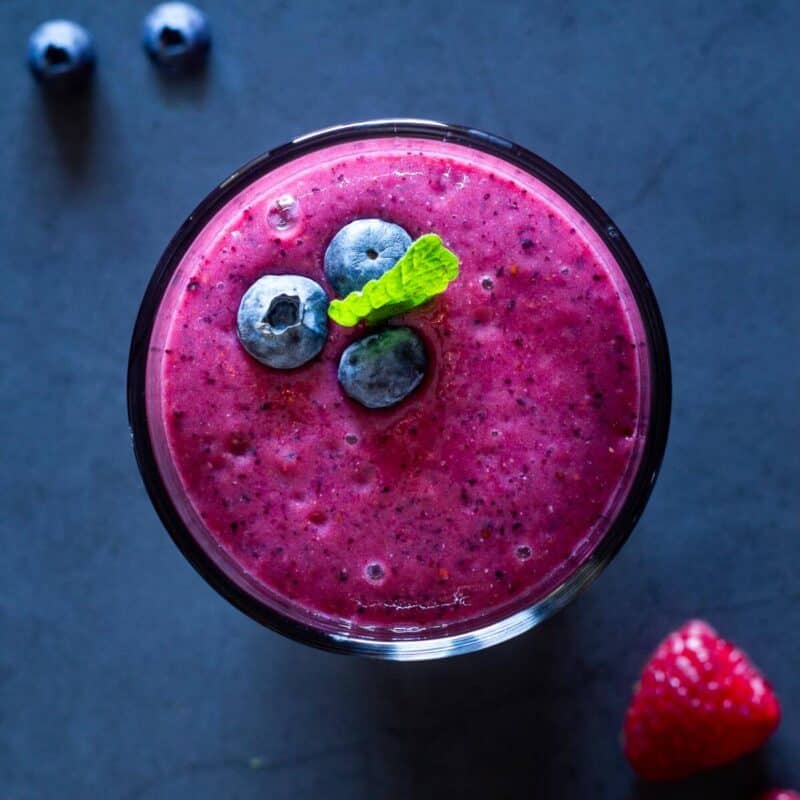 Almond Milk Berry Smoothie
This easy berry smoothie is quick to make and requires only 5 ingredients, 2 minutes and a blender.
Equipment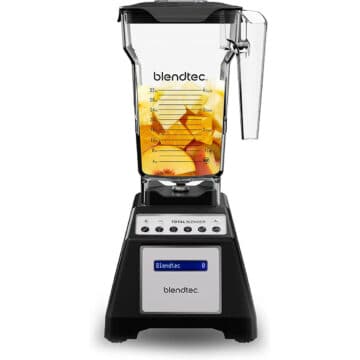 (affiliate link)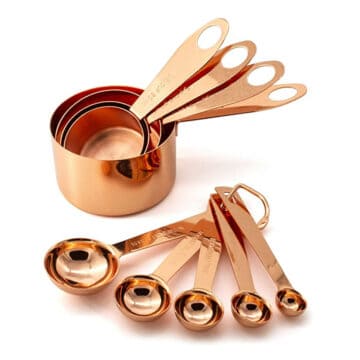 (affiliate link)
Ingredients
1

cup

blueberries

frozen or fresh

1

cup

mixed berries

frozen or fresh

1

banana

large, ripe previously sliced and frozen

1

pear

ripe, medium and cored

½

cup

almond milk

organic unsweetened

½

cup

water
Directions
In a blender, add all the ingredients.

Blend until creamy and smooth. Add more liquid (cold water) if too thick or ice cubes to thicken.

For a thicker smoothie, add more ripe pear or frozen banana. For a thinner smoothie, add more plant milk or water (it will affect sweetness). Taste and adjust flavor as needed, adding more banana for sweetness and more plant milk for creaminess.
Video
Notes
If using fresh blueberries and mixed berries, add an extra cup of ice.
My 1500 watts Hight Speed Blender has a Smoothie setting that mixes for 40 seconds.
Nutrition facts are calculated without the protein powder.
Adding the suggested protein powder adds 28 calories, 0 carbohydrates, and 5 grams of protein per serving.
Add agave or maple syrup for extra sweetness or extra dates. We like using dates because they have a ton of beneficial post-workout benefits.
Vegan Clean Protein: if using the clean protein powder

(affiliate link)

, add our 10% discount code OURPBWORLD10 at check-out to enjoy the benefit. (affiliate)
Nutrition Facts
Calories:
199
kcal
Carbohydrates:
47
g
Protein:
2
g
Fat:
2
g
Saturated Fat:
1
g
Polyunsaturated Fat:
1
g
Monounsaturated Fat:
1
g
Sodium:
87
mg
Potassium:
400
mg
Fiber:
8
g
Sugar:
30
g
Vitamin A:
138
IU
Vitamin C:
18
mg
Calcium:
98
mg
Iron:
1
mg
Nutrition Facts
Almond Milk Berry Smoothie
Amount per Serving
% Daily Value*
* Percent Daily Values are based on a 2000 calorie diet.
🌡️ Food safety
Cook to a minimum temperature of 165 °F (74 °C)
Do not use the same utensils on cooked food that previously touched raw meat
Wash hands after touching raw meat
Don't leave food sitting out at room temperature for extended periods
Never leave cooking food unattended
Use oils with high smoking points to avoid harmful compounds
Always have good ventilation when using a gas stove
See more guidelines at USDA.gov.
The information shown is an estimate provided by an online nutrition calculator. It should not be considered a substitute for a professional nutritionist's advice. See our full Nutritional Disclosure here.
Please note that some of the links here are affiliate links, and I will earn a commission if you purchase through those links. I recommend all of the products listed because they are companies I have found helpful and trustworthy.