Looking for a delicious and healthy smoothie recipe without yogurt? Try our Strawberry Banana Mango Smoothie! This refreshing blend of sweet fruits is perfect for breakfast or as a midday snack. With no Greek yogurt required, it's a dairy-free aand vegan option that's easy to make and sure to satisfy your cravings.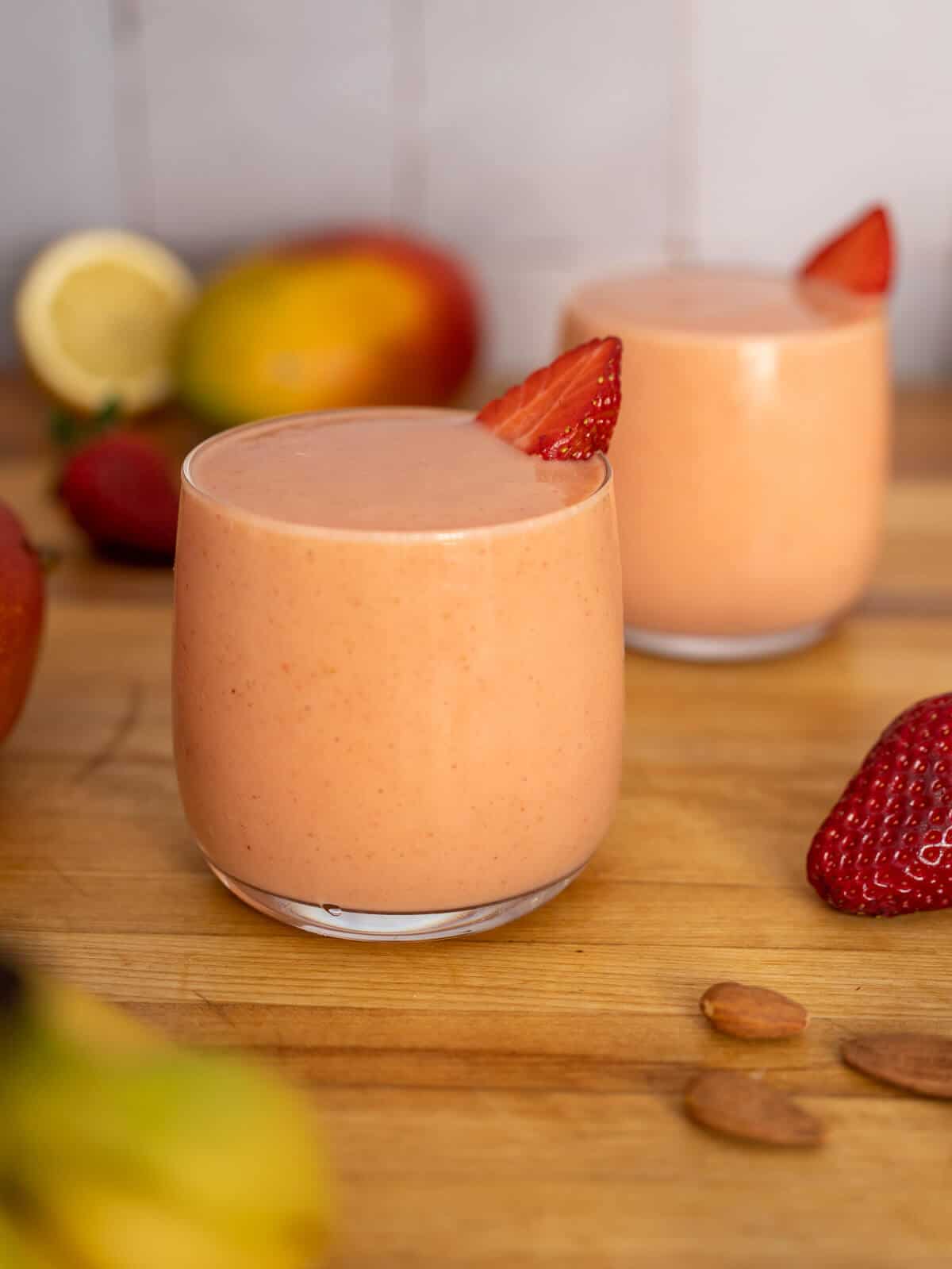 This easy strawberry mango smoothie is the perfect combination of sweet fruits with the tanginess of strawberries, the creaminess of bananas, and the tropical flavor of mangoes; great for a hot Summer day. Moreover, it's also vegan and dairy-free, making it a perfect choice for anyone looking for a nutritious and delicious drink.
The best part about this smoothie is that it's incredibly versatile. You can switch out the fruits depending on your preferences or what's in season. For example, you can substitute the mango with pineapple or the strawberries with raspberries. You can also add other healthy ingredients, such as spinach or chia seeds, to boost the smoothie's nutritional value.
This smoothie is a great choice for breakfast or as a midday snack. It's a healthy and delicious way to satisfy your sweet tooth and get a boost of energy. Plus, it's so easy to make that you can whip it up in just a few minutes.
In conclusion, if you're looking for a tasty and healthy smoothie recipe that doesn't contain yogurt, try this Strawberry Banana Mango Smoothie. It's vegan, dairy-free, and packed with sweet fruits that will satisfy your cravings. Give it a try today, and enjoy a refreshing drink that's good for you!
Jump to:
🧾 Ingredients
This strawberry mango smoothie recipe is made with just a few delicious ingredients: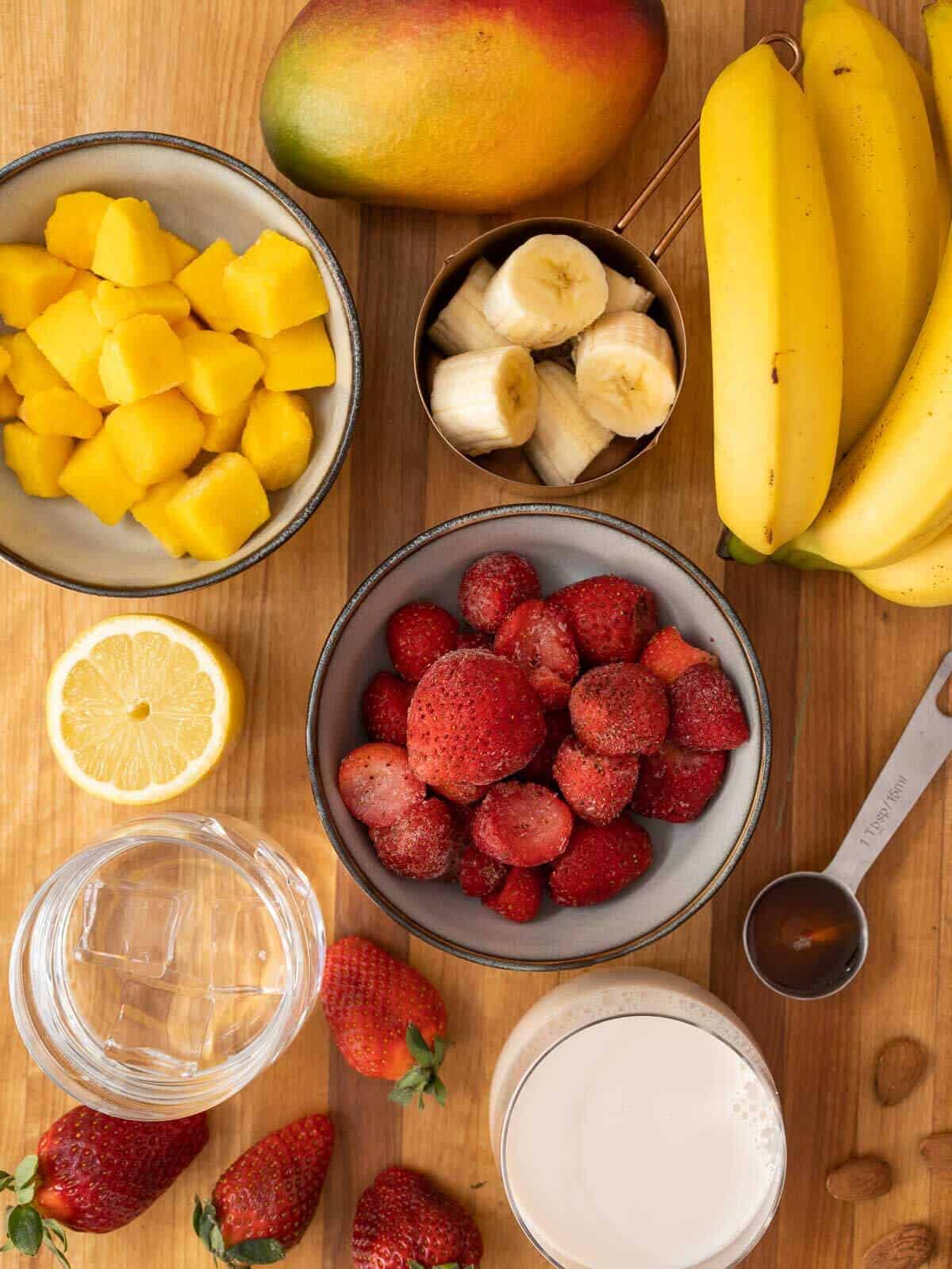 Frozen strawberries 🍓 - add sweetness, color, and all the greatness of strawberry flavor.
Fresh or Frozen mango chunks 🥭 - sweet mango brings in creaminess, tropical flavors, and of course, natural sweetness.
Frozen banana 🍌 - adds sweetness, creaminess, and lots of filling fiber.
Lemon juice 🍋 - pops up strawberries' flavor and adds vitamin C.
Unsweetened almond milk 🥛 - to make this smoothie dairy-free, we used plant milk. Use soy milk to augment your protein intake without adding any other ingredient, or oat milk or cashew milk, for more creaminess. Coconut milk is also pairs very well with the mango-strawberry combo.
Water 💧 - helps to make the smoothie more liquid, as we are using frozen fruit. You can double the plant milk instead for a thicker smoothie, but we preferred lowering the smoothies' calorie count.
Optional ingredients
Maple syrup - if you want to make it sweeter, although it might not be necessary if using very ripe bananas.
Chia seeds - or flax meal, to add more antioxidants to your smoothie.
Vanilla protein powder - add protein powder or hulled hemp seeds to increase the protein value.
See the recipe card for quantities.
🔪 Instructions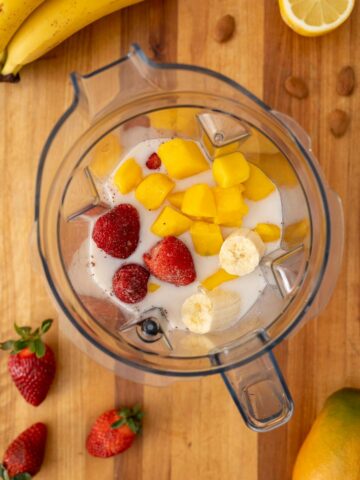 Step 1: Prepare and measure your ingredients. Peel the orange. Remove the skin and white parts, then place all the smoothie ingredients in the blender's jar.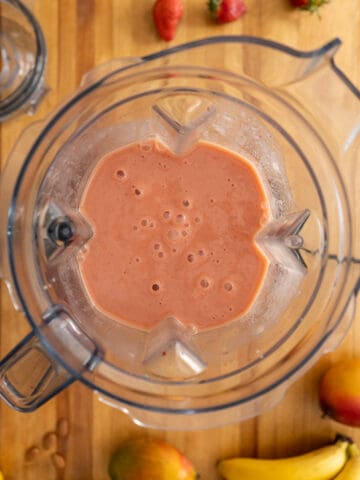 Step 2: Blend in a high-powered blender until creamy, about 40 seconds.
To begin, simply add all the ingredients into a blender and blend until smooth. If you prefer a thicker consistency, you can add more frozen fruit or reduce the amount of almond milk.
Hint: lemon juice makes strawberries' flavor pop up, but you can leave it out if you don't have it handy.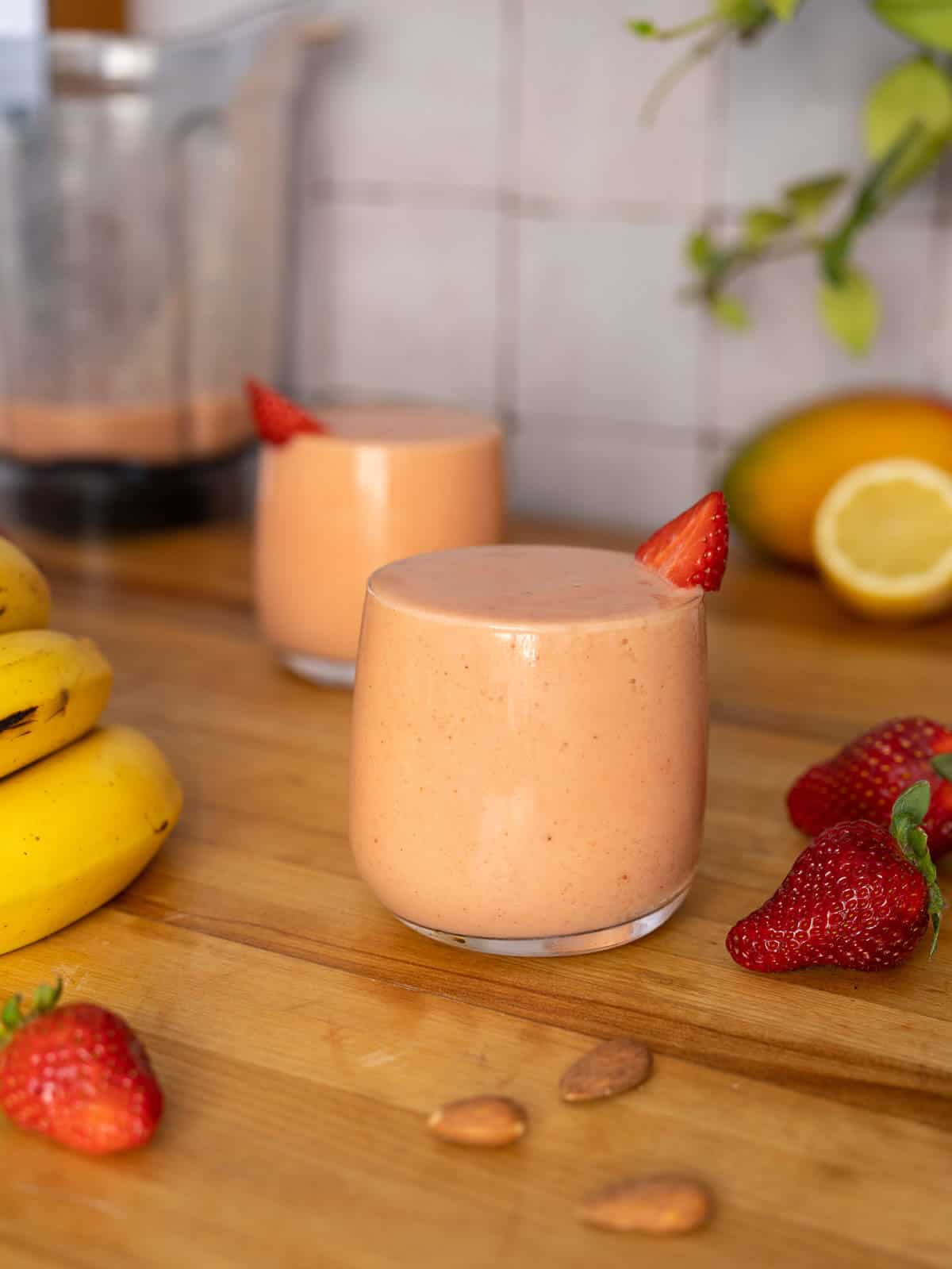 Hint: although you can use fresh fruit, like fresh mango and fresh strawberries, if you want a creamier smoothie, go for frozen fruits.
🍶 Substitutions
Mango or Bananas - use frozen peaches instead; they can provide the same natural sweetness and also have a creamy texture.
Lemon juice - sub for clementines or orange juice.
Almond milk - use any other dairy-free milk.
Water - replace with plant milk or coconut water for extra electrolytes.
Yogurt - you can add a portion of vegan dairy-free yogurt for more protein and make your smoothie extra thick.
📖 Variations
If you want to increase the caloric intake of your strawberry mango banana smoothie you can add almond butter or cashew butter. I don't recommend using peanut butter, as it has a strong flavor, that will compete with the rest of the ingredients.
🍽 Equipment
Blender- you will need a high-speed blender (affiliate link), to make a creamy smoothie.
🥡 Storage
Store this smoothie in a BPA-free (affiliate link), tightly sealed container in the fridge for up to 3 days.
You can freeze the smoothie in an airtight container, but it doesn't stand up well to freezing for more than 3 months.
✅ Mango strawberry smoothie benefits
Drinking a strawberry banana mango smoothie can offer several potential health benefits, including:
Nutrient intake: Strawberries, bananas, and mangoes are all rich in vitamins, minerals, and antioxidants that can support overall health. For example, strawberries are high in vitamin C, while mangoes contain vitamin A and potassium.
Hydration: Smoothies are an excellent way to stay hydrated since they contain a lot of water. Adding fruits like strawberries, bananas, and mangoes, which also have a high water content, can further boost hydration levels.
Digestive health: The fiber content in fruits like strawberries, bananas, and mangoes can help promote healthy digestion and regularity.
Energy boost: The natural sugars in the fruit can provide a quick energy boost, making this smoothie a great option for a pre-workout snack or breakfast on the go.
Weight management: Smoothies can be a low-calorie and nutrient-dense meal or snack option, making them helpful for those trying to manage their weight.
It's important to note that the overall health benefits of a strawberry banana mango smoothie will depend on the specific ingredients used and the portion size. It's always a good idea to incorporate a variety of fruits and vegetables into your diet to maximize nutrient intake.
❓ FAQ
Can I use water instead of yogurt in a smoothie?
Yes, you can use water instead of yogurt in a smoothie. However, keep in mind that the texture and flavor of the smoothie may be different. Yogurt adds creaminess and tanginess to the smoothie, while water will make it thinner and less flavorful.
If you want to use water instead of yogurt in a smoothie, you can add other ingredients to improve the taste and texture. For example, you can use frozen fruits, such as bananas or mangoes, to make the smoothie thicker and creamier. You can also add a tablespoon of nut butter or avocado to add creaminess and healthy fats.
Is mango and banana shake healthy?
A mango and banana shake can be a healthy beverage, especially when made with whole, natural ingredients. Both mangoes and bananas are packed with vitamins, minerals, and fiber that offer numerous health benefits.
Mangoes are a good source of vitamin C, vitamin A, and folate, while bananas are rich in potassium, vitamin C, vitamin B6, and fiber. When combined in a smoothie, they can provide a variety of nutrients that can support overall health.
However, it's important to consider the other ingredients that are used in the shake. If the shake contains added sugars, such as syrups or sweetened yogurt, it can contribute to excess calories and potentially harm your health. Additionally, if the shake is made with fruit juice instead of whole fruits, it can also be high in sugar and low in fiber.
To make a healthy mango and banana shake, try using whole fruits, unsweetened yogurt or non-dairy milk, and natural sweeteners such as honey or dates. You can also add leafy greens, such as spinach or kale, for an extra boost of nutrients. As with any food or beverage, it's important to enjoy a mango and banana shake in moderation as part of a balanced diet.
🥤 More smoothie recipes
Try our mango smoothie without yogurt, a simple and delicious way to start your day.
Our vegan pineapple strawberry smoothie, is an easy and refreshing way to cool down during the hot season.
Looking into shedding some pounds? Try our strawberry banana spinach smoothie for weight loss.
If you want some extra calories in your smoothie, go for a peanut butter strawberry smoothie, which is delicious, creamy, and different than anything you have tried before.
⭐ If you try this strawberry mango smoothie recipe, let us know! 💬 Leave a comment, rate it, and don't forget to tag us @ourplantbasedworld on Instagram. Cheers!
📋 Recipe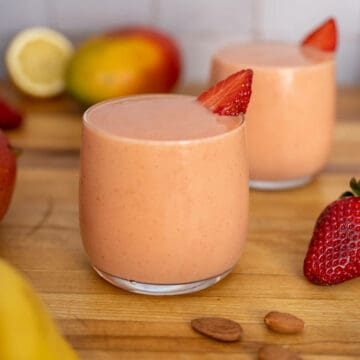 Strawberry Banana Mango Smoothie (no yogurt)
Like most people, we love a good smoothie. And in the summertime, there's nothing better than a cold fruit smoothie to help cool you down. This strawberry mango banana smoothie is my current favorite and packs lots of protein, making it the perfect protein shake.
Equipment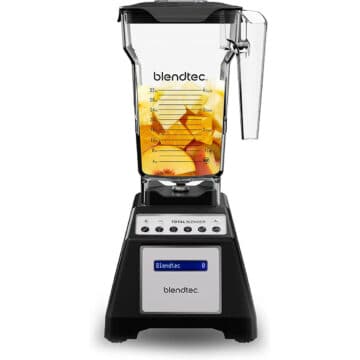 (affiliate link)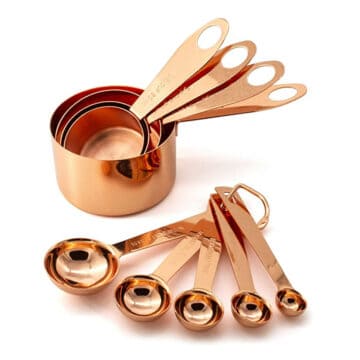 (affiliate link)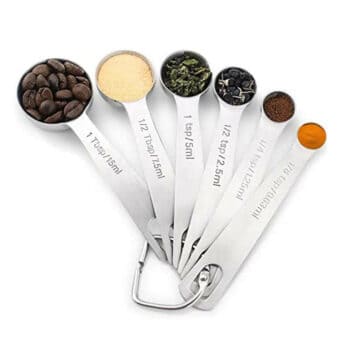 (affiliate link)
Ingredients
1 ½

cup

strawberries

frozen

1

cup

mango

cored, or frozen

1

cup

banana

frozen, 4 oz

1

tablespoon

lemon juice

to pop up strawberries' flavor

1

cup

almond milk

unsweetened

1

cup

water

1

tablespoon

maple syrup

or agave nectar, stevia, sorbitol, if you need more sweetness
Directions
Measure ingredients, add them to a blender, and blend on high until smooth.

For a thicker smoothie, add more frozen bananas or mangoes. For a thinner smoothie, add more plant milk or water (it will affect sweetness). Taste and adjust flavor as needed.

Serve immediately. Smoothie leftovers will keep in a covered mason jar in the refrigerator for up to 1 day, though best when fresh.
Notes
Nutrition facts are calculated without the protein powder.
Adding the suggested protein powder adds 28 calories, 0 carbohydrates, and 5 grams of protein per serving.
Add agave or maple syrup for extra sweetness or extra dates. We like using dates because they have a ton of beneficial post-workout benefits.
Vegan Clean Protein: if using the clean protein powder

(affiliate link)

, add our 10% discount code OURPBWORLD10 at check-out to enjoy the benefit. (affiliate)
Nutrition Facts
Calories:
206
kcal
Carbohydrates:
42
g
Protein:
6
g
Fat:
3
g
Saturated Fat:
0.4
g
Polyunsaturated Fat:
2
g
Monounsaturated Fat:
1
g
Sodium:
68
mg
Potassium:
746
mg
Fiber:
6
g
Sugar:
29
g
Vitamin A:
1418
IU
Vitamin C:
111
mg
Calcium:
199
mg
Iron:
1
mg
Nutrition Facts
Strawberry Banana Mango Smoothie (no yogurt)
Amount per Serving
% Daily Value*
* Percent Daily Values are based on a 2000 calorie diet.
Nutritional Disclaimer
The information shown is an estimate provided by an online nutrition calculator. It should not be considered a substitute for a professional nutritionist's advice. See our full Nutritional Disclosure here.
Affiliate Disclaimer
Please note that some of the links here are affiliate links, and I will earn a commission if you purchase through those links. I recommend all of the products listed because they are companies I have found helpful and trustworthy.