Looking for a new and exciting way to dress up your salads? Why not try making your own vinaigrette recipe at home? It's simple, easy, and best of all; you can customize it to your liking. Plus, you'll save money by not buying salad dressing from the store. So why wait? Give this homemade vinaigrette recipe a try today!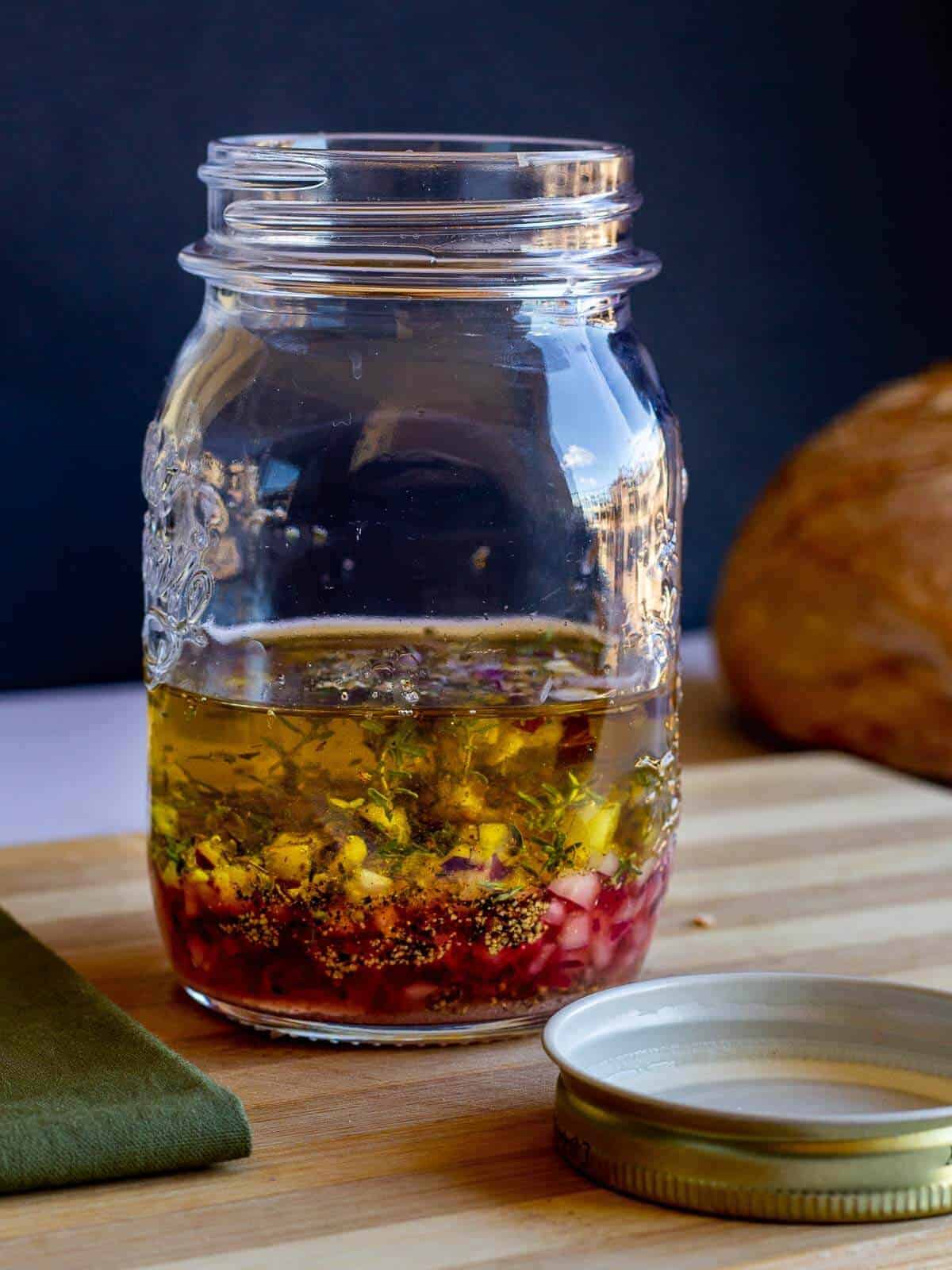 I grew up in Panama with five brothers and sisters, and my mom used to make this vegan vinaigrette just right before we sat at the table. Yes, it is made in minutes. My mom probably made it in seconds!
We also love using all types of sauces and dressings like our creamy vegan sauce, and maple balsamic dressing on top of our salads because it really works for everything... even as a dip for carrots and celery sticks.
Jump to:
🧾 Ingredients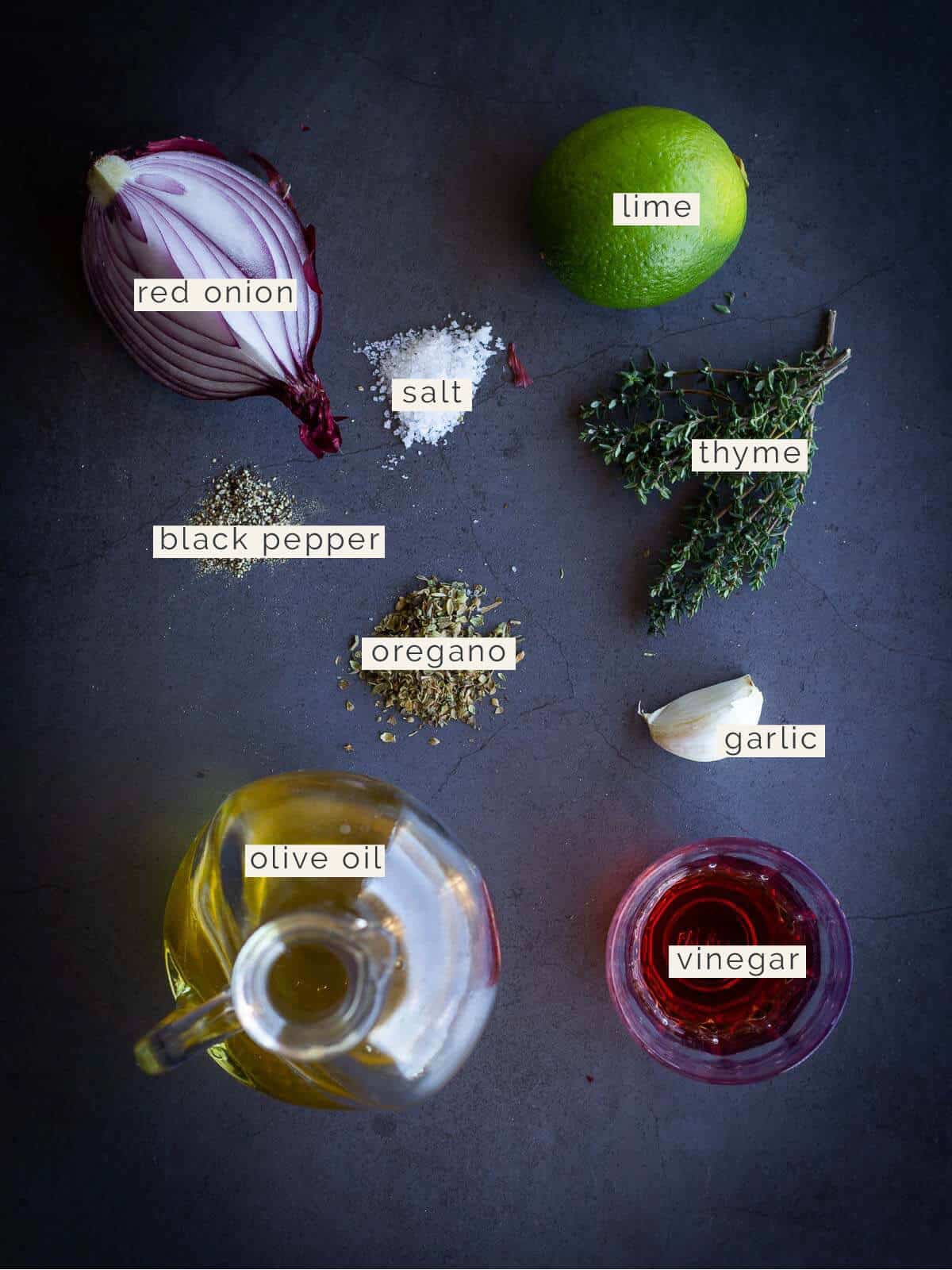 Red onion (or shallot): Adds a mild sweetness and subtle onion flavor to enhance the overall taste of the vinaigrette.
Garlic: Provides a pungent and aromatic element, adding depth of flavor to the vinaigrette.
Lime: Adds a refreshing tanginess and bright citrus flavor that balances the richness of the other ingredients.
Vinegar: Offers acidity that provides a tangy and tart taste, essential for balancing the flavors and preserving the vinaigrette.
Olive oil (or avocado): Acts as the base and primary source of richness, creating a smooth and creamy texture while binding the other ingredients together.
Spices such as oregano and thyme: Infuse the vinaigrette with aromatic notes and savory undertones, enhancing the overall taste profile with herbaceous flavors.
Optional: salt and pepper.
See quantities and complete instructions in the recipe card.
🔪 Instructions
In this easy, step-by-step guide, I'll show you how to make perfect, 7-ingredient homemade vinaigrette salad dressing every time.
The steps to make this easy vinaigrette recipe are simple. Chop, mix and shake!
Chop
Finely chop the red onion and garlic.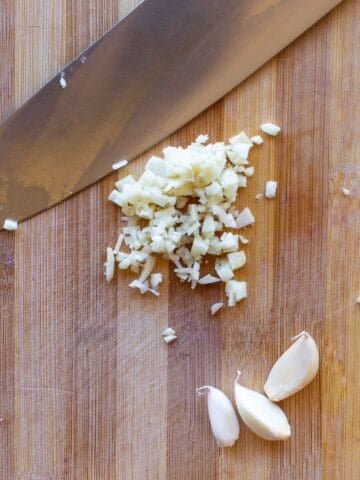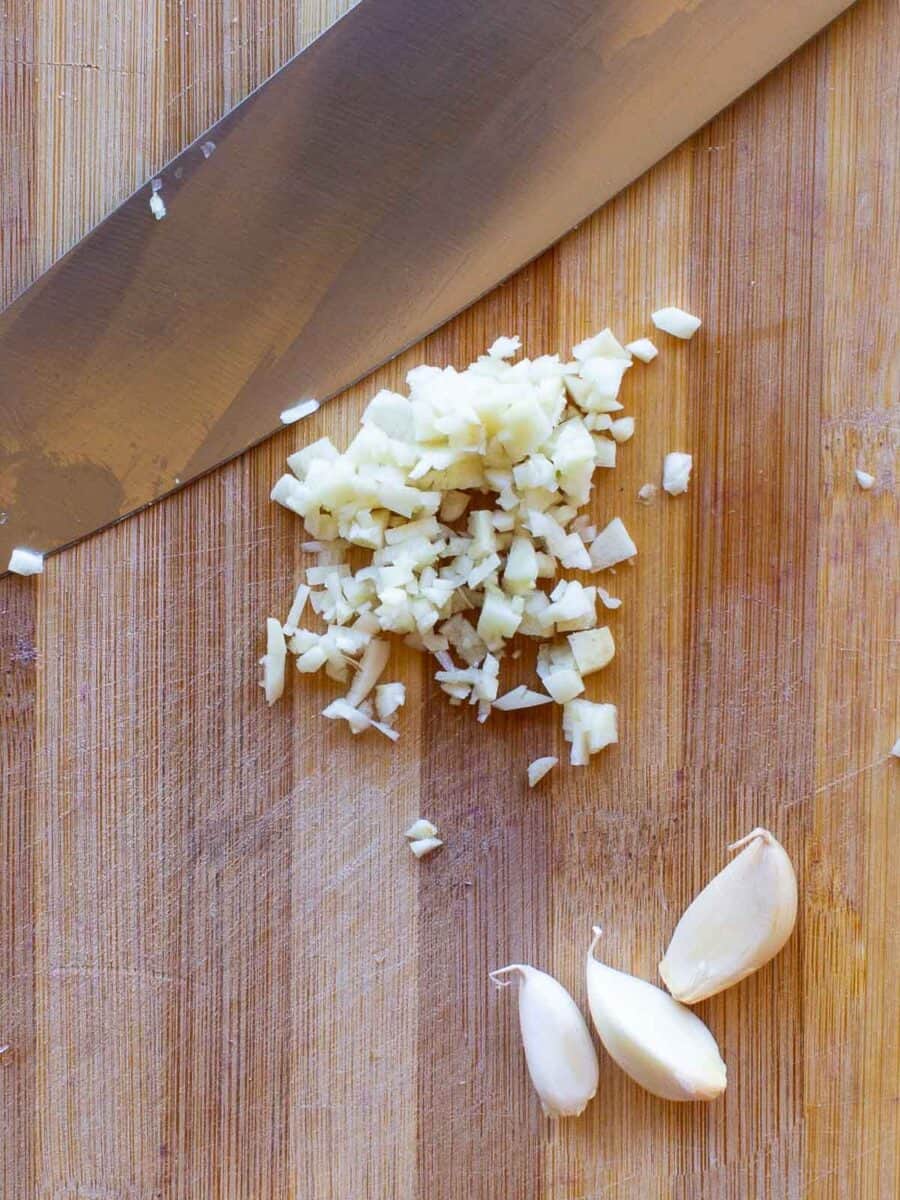 Mix
In a mason jar with a lid or a small bowl, squeeze the lime, add the olive oil, red wine vinegar, finely chopped onion, garlic, thyme, oregano leaves, salt, etc., and pepper.
Shake
Close the lid and shake for a couple of seconds.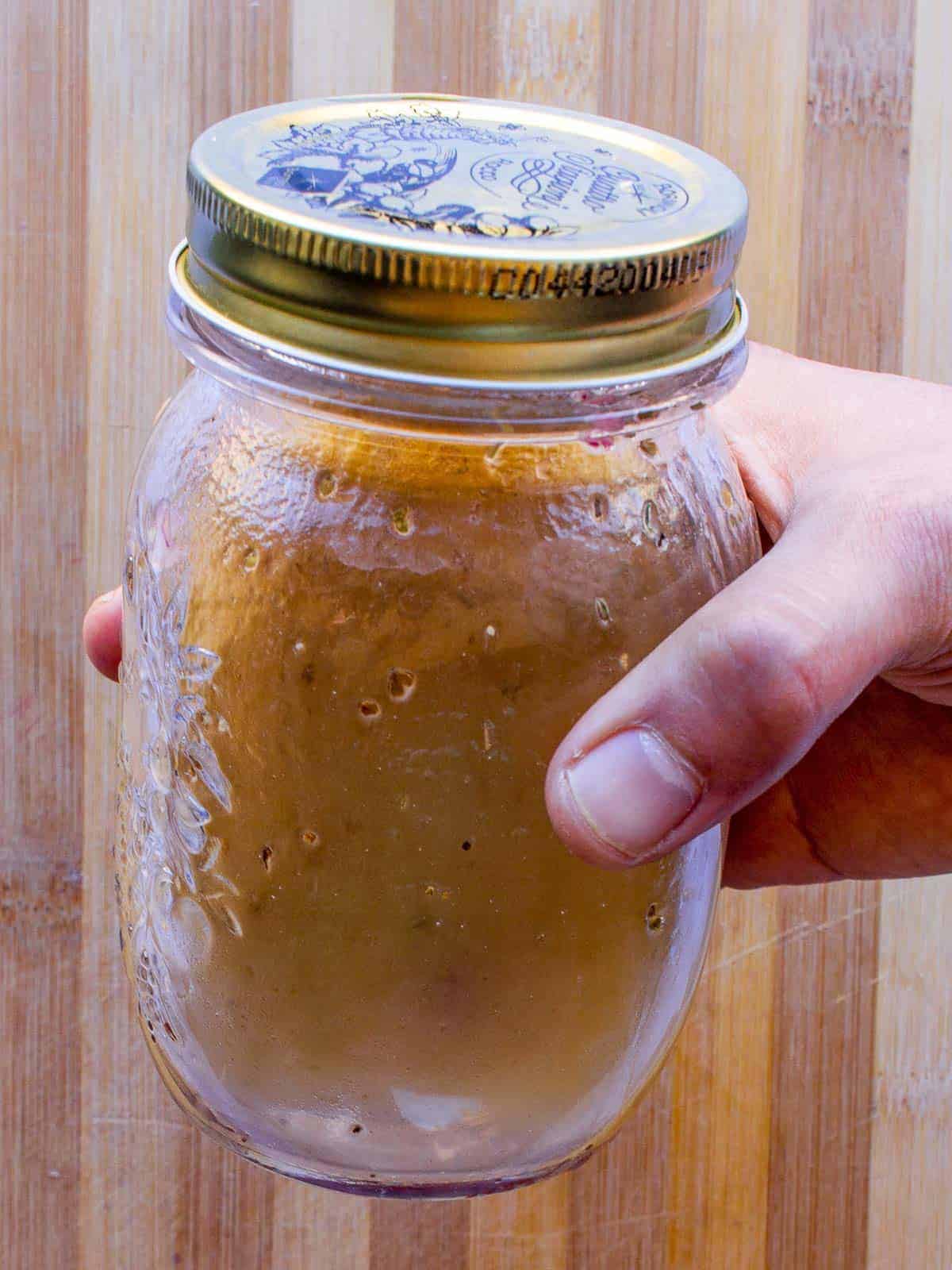 Adjust
Taste and adjust flavor as needed, adding more vinegar for acidity and extra virgin olive oil for richness.
Alternatively, instead of using a mason jar, you can put all the ingredients in a bowl and mix them with a whisk.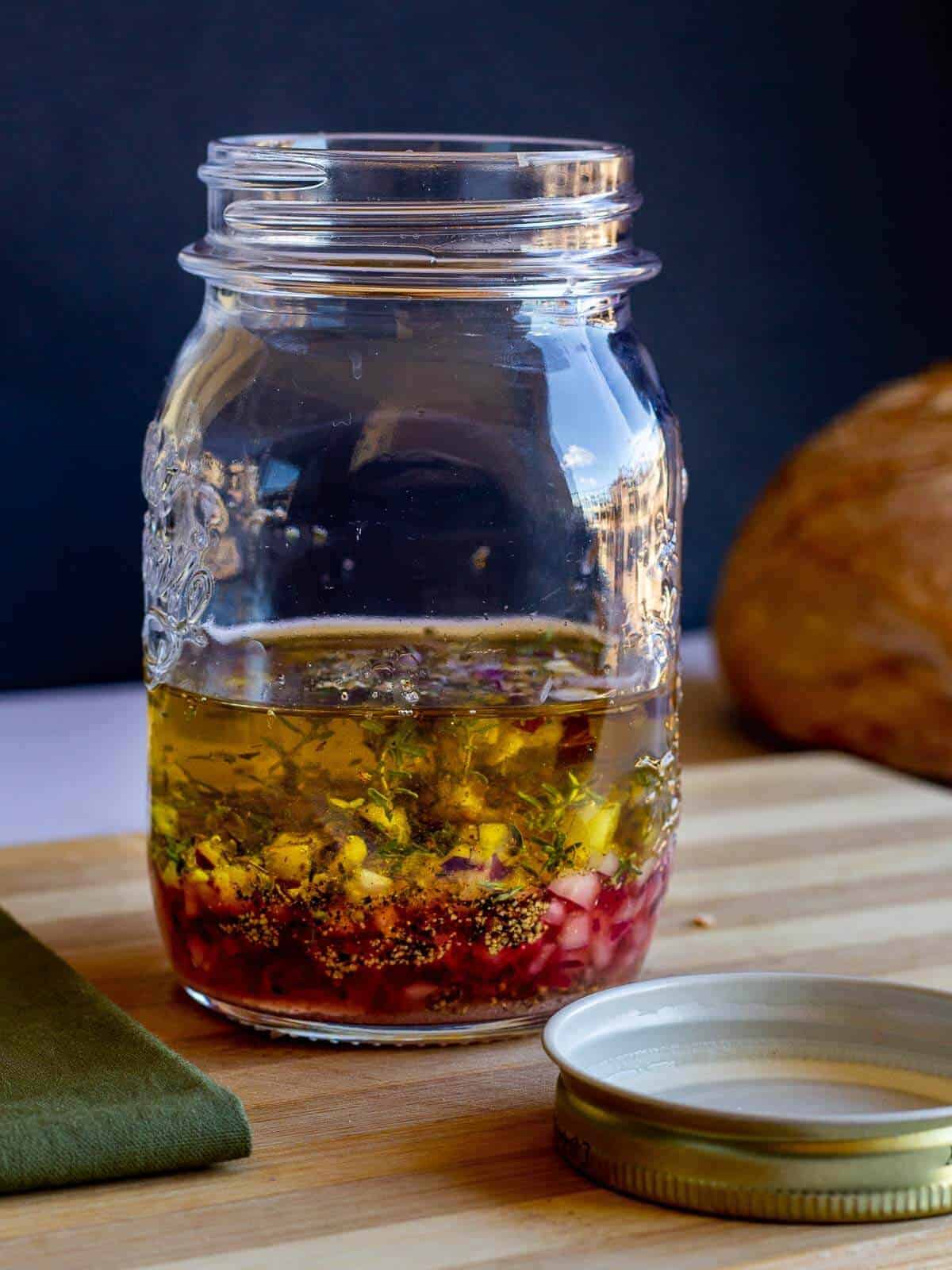 Hint: right after shaking the vinaigrette, it will look murky or cloudy. Worry not! After decanting you will see all the beautiful colors.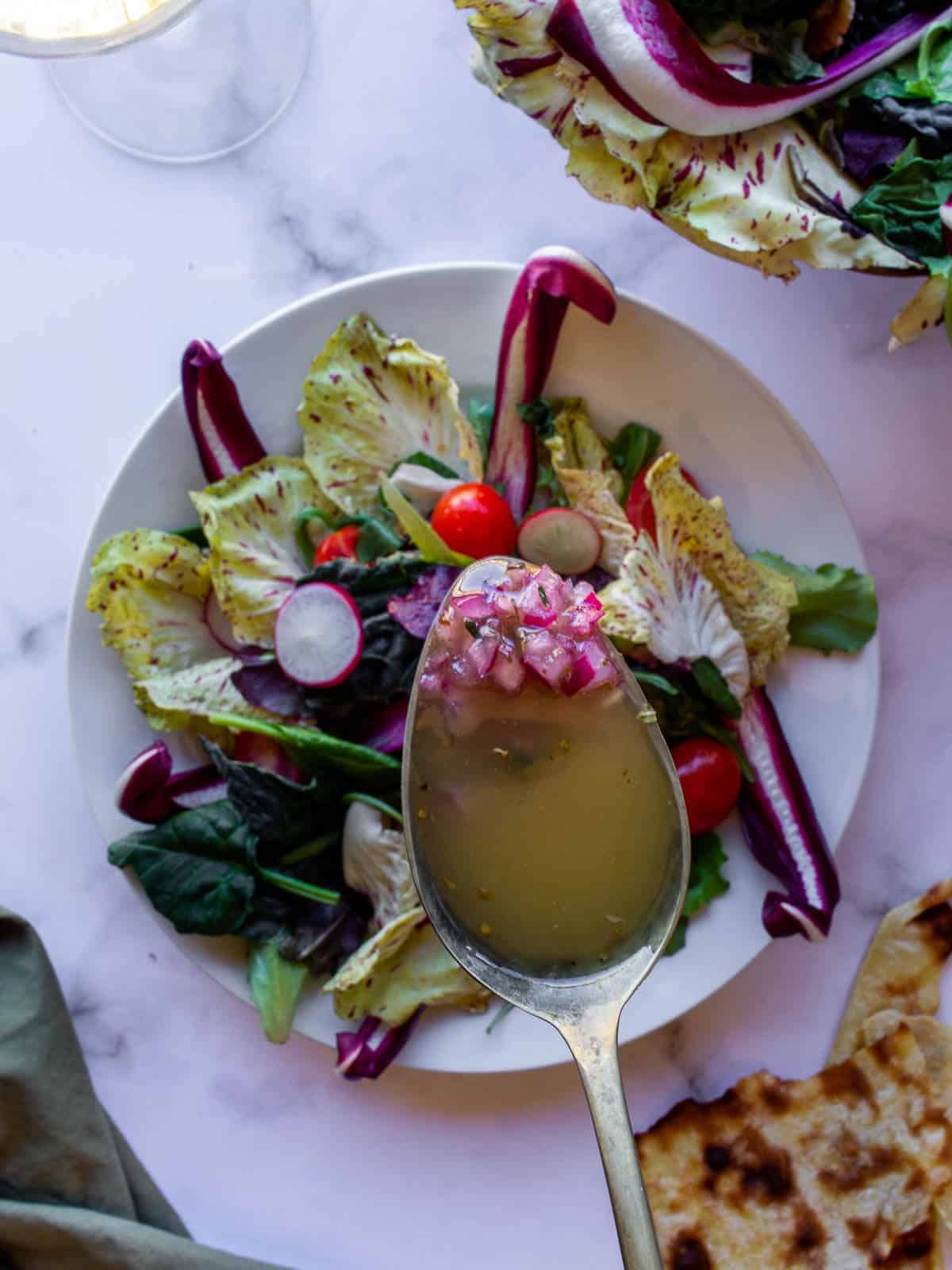 💡 Tips
To master the art of making a homemade oil and vinegar dressing, a couple of tips come very handy.
The secret to getting the best homemade vinaigrette right is to watch the ratio of oil vs. vinegar. A basic vinaigrette recipe calls for three parts oil for one part vinegar.
To adjust the vinaigrette to your liking, add more vinegar or lime for acidity or extra virgin olive oil for richness.
If you prefer to add salt and pepper directly to your salad, don't include them in the recipe.
📖 Variations
Vinegar - To make a balsamic vinaigrette, simply switch the type of vinegar. I recommend Balsamic Vinegar from Modena. White wine vinegar, rice vinegar, sherry vinegar, champagne vinegar, and apple cider vinegar are also excellent options.
Acidity - use lemon juice instead of lime juice.
Sweetener - people like adding honey; go for a tablespoon of date paste, maple syrup, agave nectar, a pinch of sugar, or even blended strawberries to keep it vegan.
Fresh herbs - my herbs of choice are thyme and oregano, but I like using Italian seasoning, finely chopped rosemary, tarragon, dried parsley, marjoram, mint, and Provenzal seasoning to change things up.
Onion - You can use shallots instead of red onion, and the vinaigrette will be equally tasty. Any member of the Allium family works great.
Seeds - I often add cumin seeds, fennel seeds, and sesame seeds. One teaspoon is enough.
Extra flavor - you can add two teaspoons of Dijon mustard to add some serious twist to your homemade salad dressing.
Greens - if you don't plan to store it for long, you can use fresh chives, green onions, or scallions. Fresh dill works well.
Oil - feel free to replace the olive oil with grapeseed oil, canola oil, walnut oil, or avocado oil.
🥢 How to use it
Use your homemade vinaigrette in your favorite salads. We often eat a light lunch based on a portion of a savory carrot tart or eggplant pie and a salad portion. Sprinkle the dressing on any regular salad or random green leafy greens, and you have a full lunch.
This simple vinaigrette without preservatives is great simply on top of any vegetables like tomato, arugula, cucumber, or a simple spinach salad. We love throwing some protein, like grilled marinated tofu and some berries, on top of our salads too.
We also use it on potatoes before roasting them in the oven. They come out very tasty!
🫙 Storage
This salad dressing stores well in the refrigerator for 4-5 days.
After storing, you might notice the color changes a bit. That's because the oil content changes with temperature. Just take it out of the fridge a couple of minutes before eating, and the colors will be there. The taste will never be affected!
📚 No-oil dressing for Your Salads?
I like using this Homemade Vegan Parmesan made with walnuts, and the sunflower and sesame seeds vegan parmesan version works beautifully!
The Oil-less Goddess sauce also works very nicely.
If you like something sweeter, you can use a dollop of a citrus spiced cranberry sauce on top of any salad.
🥗 Want some inspiration for salad recipes?
Discover a tantalizing blend of flavors and textures in our Couscous Warm Salad recipe, where fluffy couscous meets a medley of colorful vegetables tossed in a zesty dressing. It's a delightful choice for those seeking a warm and satisfying salad option.
Embark on a journey to the Mediterranean with our Vegan Greek Salad recipe, featuring crisp cucumbers, juicy tomatoes, briny olives, and creamy feta cheese, all drizzled with a tangy dressing. Indulge in the freshness and authenticity of this timeless salad favorite.
Experience a delightful symphony of flavors in our Blue-Cheese Lentil Salad recipe, where hearty lentils, tangy blue cheese, and vibrant greens come together in a harmonious blend. This salad is a perfect choice for those looking to elevate their salad game with a touch of richness and sophistication.
You can also try this creamy strawberry balsamic dressing with a spinach salad for a delicious spring-themed meal.
For more cooking tips like how to juice without a juicer, don't forget to check our DIY section.
⭐ If you try this recipe, let us know! 💬 Leave a comment, rate it, and don't forget to tag us @ourplantbasedworld on Instagram. Cheers!
📋 Recipe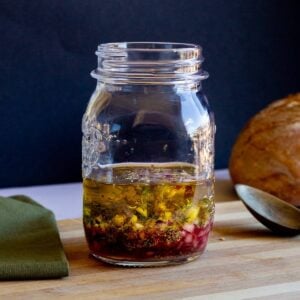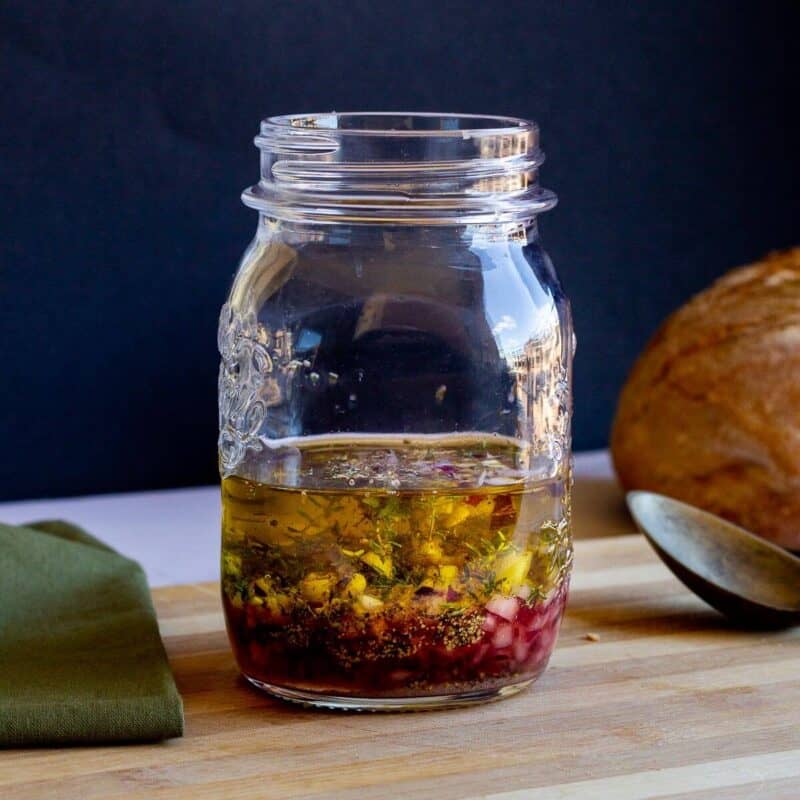 Homemade Vinaigrette Dressing
This Homemade Vinaigrette Recipe is ready in less than five minutes and will make any boring salad taste like heaven.
Equipment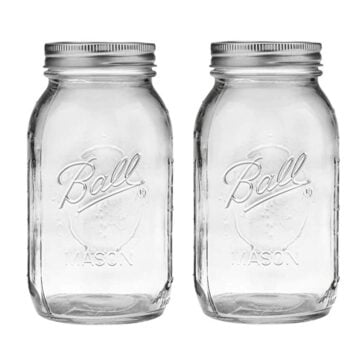 (affiliate link)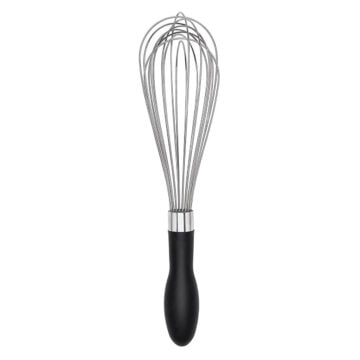 (affiliate link)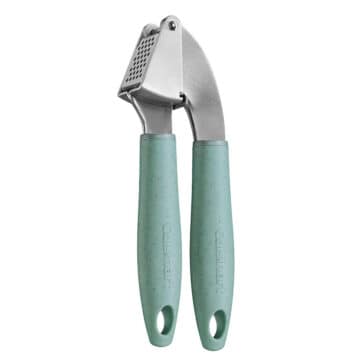 (affiliate link)
Directions
Finely chop the red onion and garlic.

In a mason jar or any other jar with a lid, squeeze the lime, add the olive oil, red wine vinegar, finely chopped onion, garlic, thyme, oregano leaves, salt, and pepper.

Instead of using a mason jar, you can put all the ingredients in a small bowl and mix them with a whisk.

Taste and adjust flavor as needed, adding more vinegar for acidity, extra virgin olive oil for richness.

Close the lid and shake for a couple of seconds.
Notes
Store in the refrigerator for 4-5 days.
Nutrition Facts
Calories:
99
kcal
Carbohydrates:
2
g
Protein:
1
g
Fat:
11
g
Saturated Fat:
1
g
Sodium:
146
mg
Potassium:
22
mg
Fiber:
1
g
Sugar:
1
g
Vitamin A:
33
IU
Vitamin C:
4
mg
Calcium:
10
mg
Iron:
1
mg
Nutrition Facts
Homemade Vinaigrette Dressing
Amount per Serving
% Daily Value*
* Percent Daily Values are based on a 2000 calorie diet.
Nutritional Disclaimer
The information shown is an estimate provided by an online nutrition calculator. It should not be considered a substitute for a professional nutritionist's advice. See our full Nutritional Disclosure here.
Affiliate Disclaimer
Please note that some of the links here are affiliate links, and I will earn a commission if you purchase through those links. I recommend all of the products listed because they are companies I have found helpful and trustworthy.