These 7 ways to reuse your meals' leftovers will help you reduce your waste and even enhance their flavor.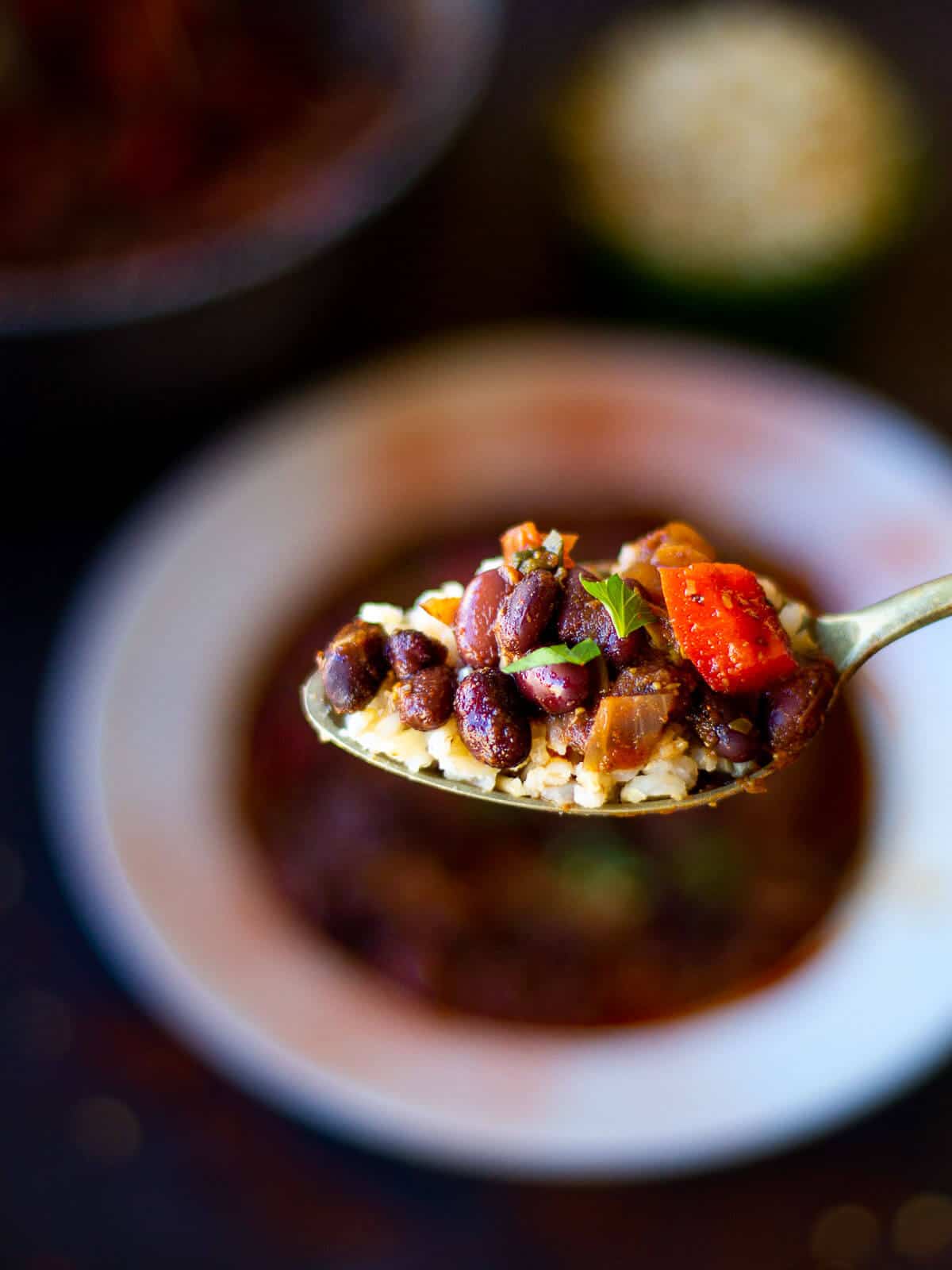 1. Reheating frozen leftover
Cover with a lid and use low heat (on stove, oven, or microwave).
When hydrating your goods, put a lid or foil on top; that way, it will simmer and hydrate everything harmoniously.
To re-hydrate vegetables, place them in a bowl or on the stove in a pan of water or just put them right into a simmering soup.
2. Rehydrating
Add a little amount of Water for Hydration. It is probably the easiest way to reuse your meals' leftovers.
Re-hydrate. Don't worry; freeze-dried goods will soak up the right amount of moisture–you can't over-hydrate.
Most fruit is delicious without being re-hydrated, but re-hydrated fruits like apples and berries are great for pies, smoothies, and so much more. Or, put fruits right into your vegan yogurt and oatmeal on your breakfast fruit bowl, and they'll rehydrate on their own.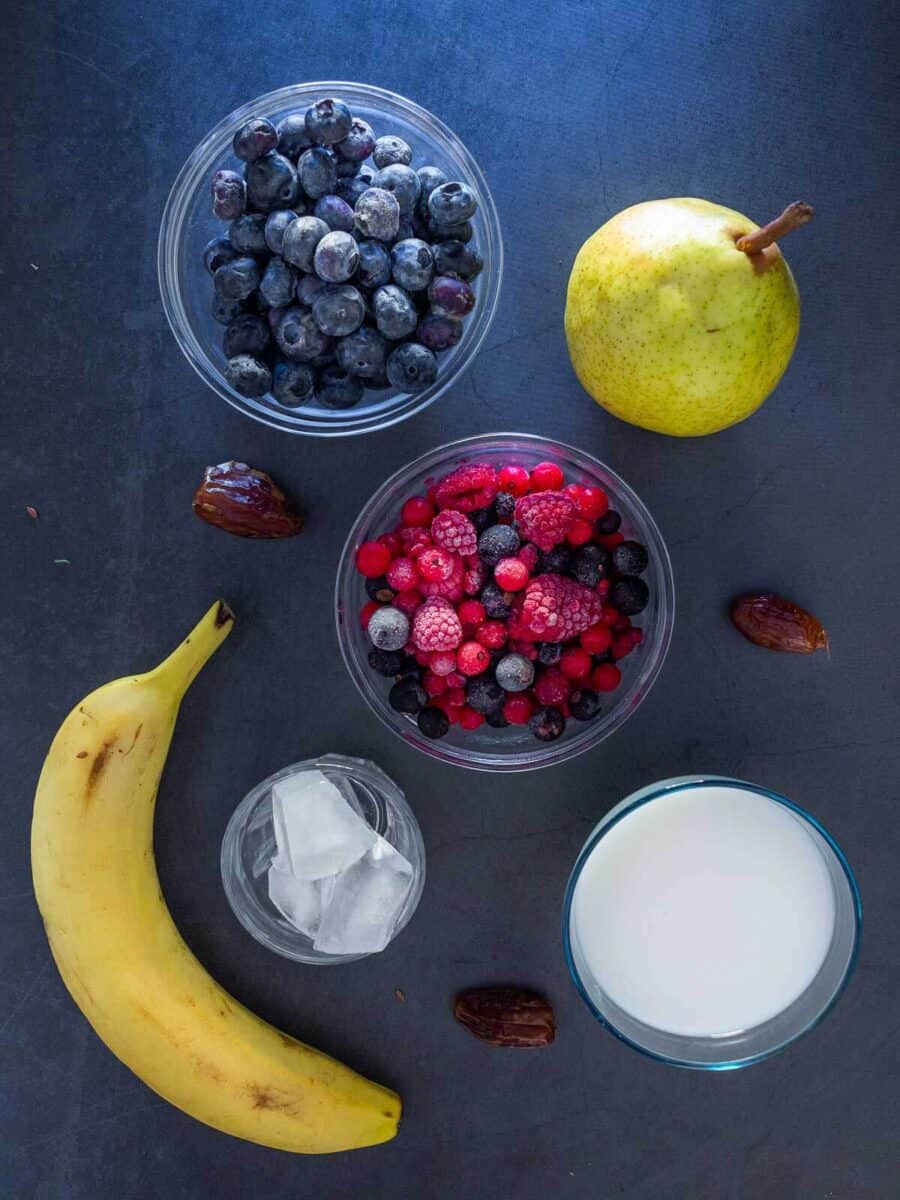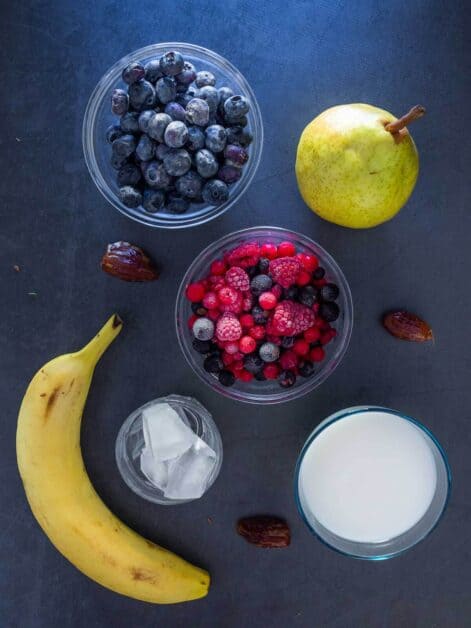 Apply to your last lasagna, rice, lentils, beans, stew, or soup.
Entrees like dried lasagna can be rehydrated with steam if you want it to retain its shape. It will taste the same as before you freeze-dried it; it just might not look as pretty.
When re-hydrating side dishes such as soup, stuffing, or mashed potatoes, add hot water little by little until you have the desired consistency.
Remember, everyone does things just a little differently, so there's no right or wrong way to rehydrate your freeze-dried food.
3. Add some extra Spices, oil and/or salt
Pretty straightforward, sometimes this helps, mainly because you may not have the same components of a dish. For example, maybe you have the rice leftovers and not the beans.
I love adding olive oil, nutritional yeast, and a pinch of garlic powder to my leftover white rice. Quick snack! This Rice Cauliflower is a good example.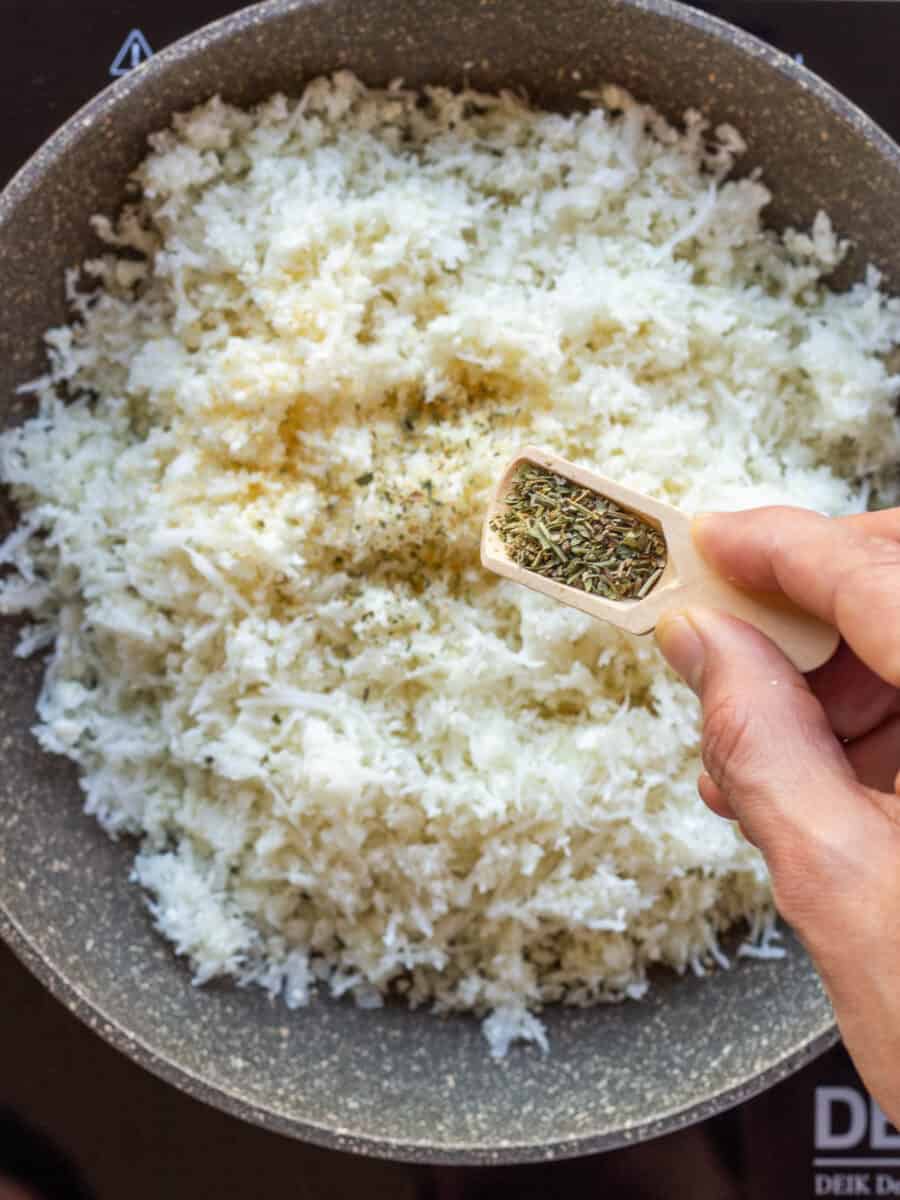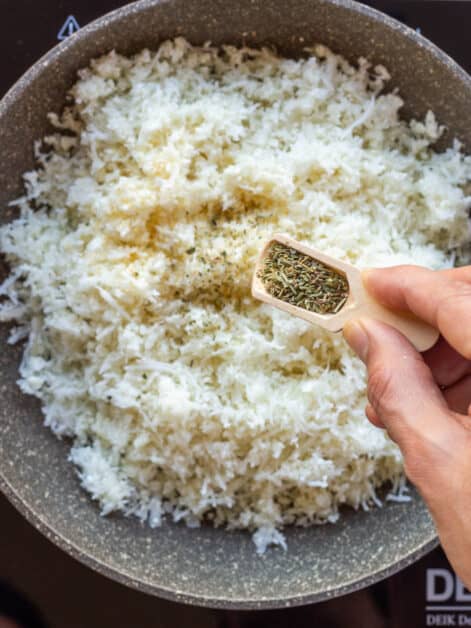 4. Make stews and soups in batches
Soups, stews, and one-pot dishes like a Vegan Chili, or Thai Curry, tend to taste even better the next day as flavors consolidate.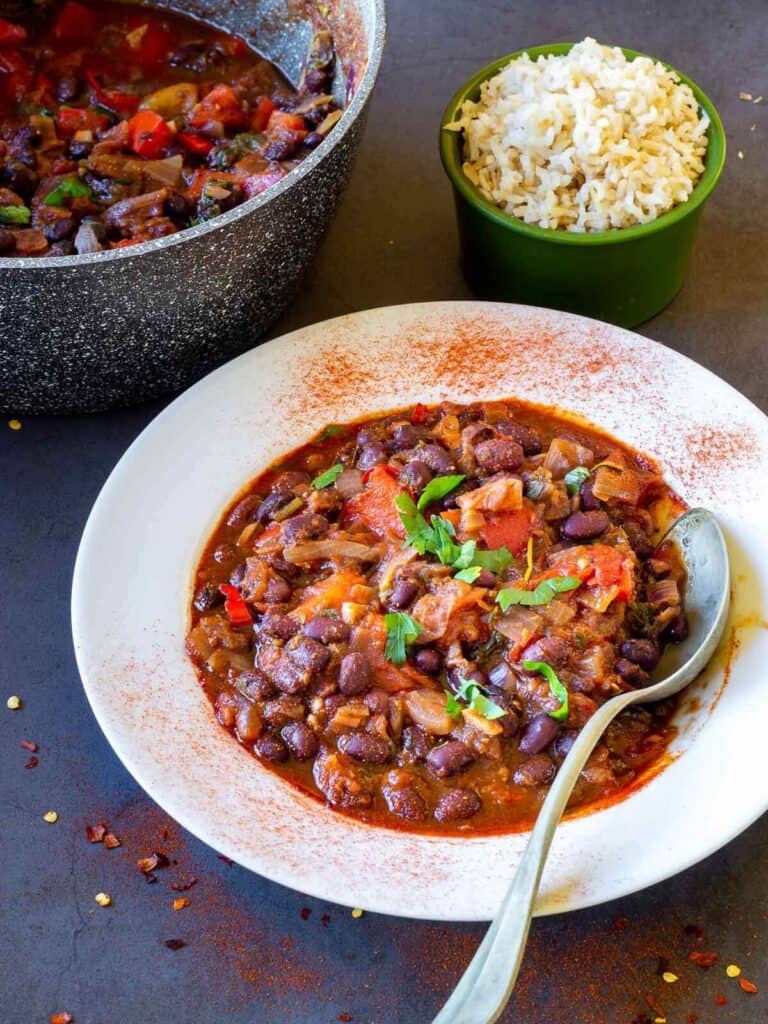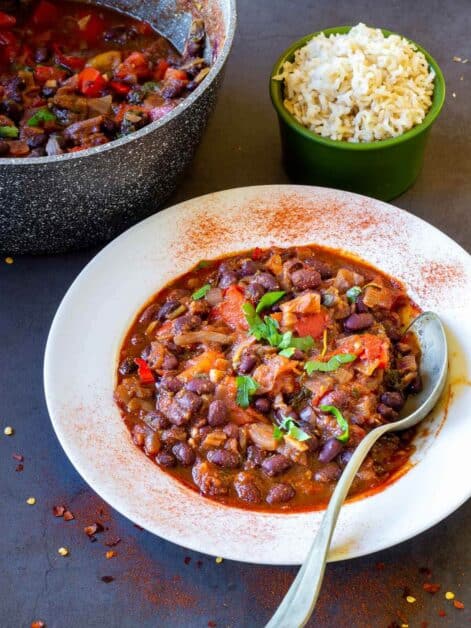 5. Hard bread
Grind and make Croutons, breaded eggplants or make a bread pudding. Ground hard bread is needed to make the delicious Muhammara, delicious Middle-Eastern roasted bell pepper spread. It is sort of the Hummus cousin.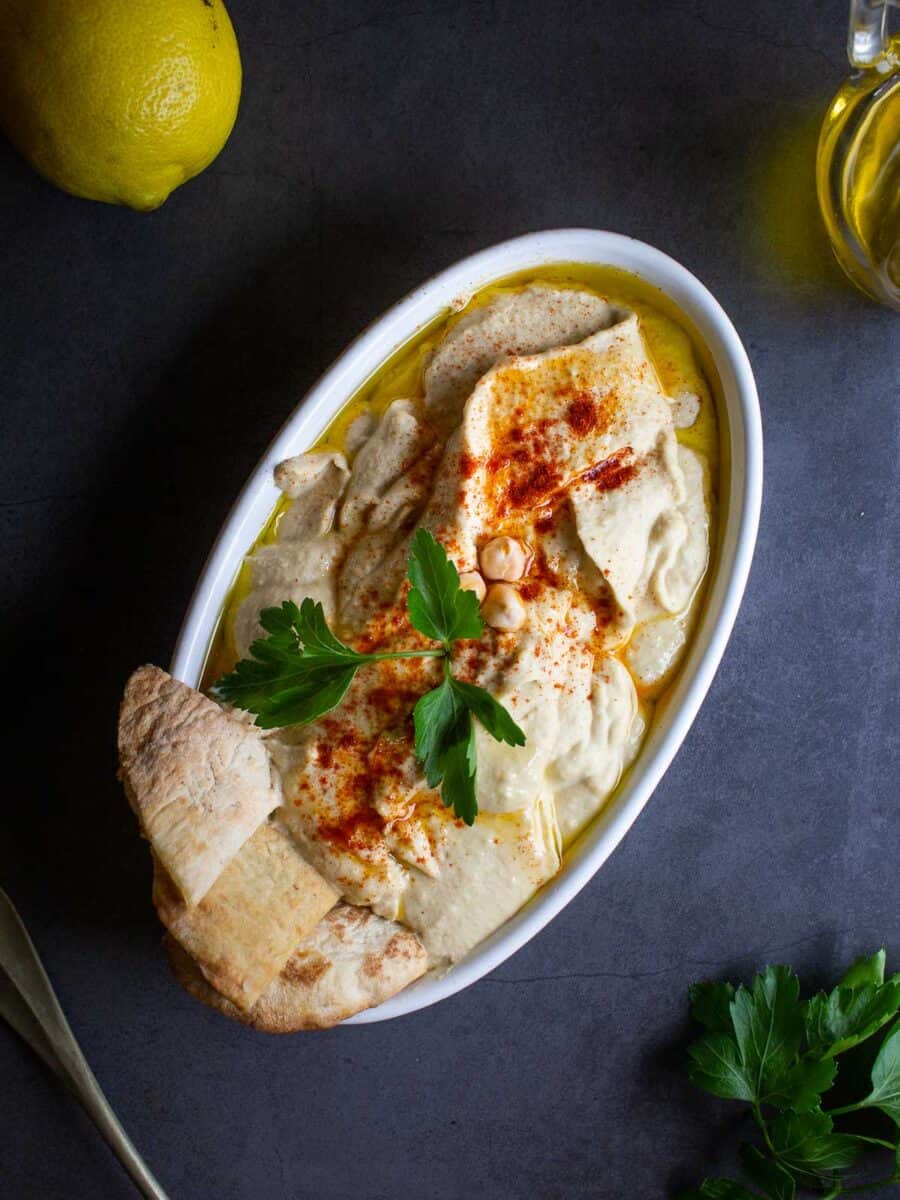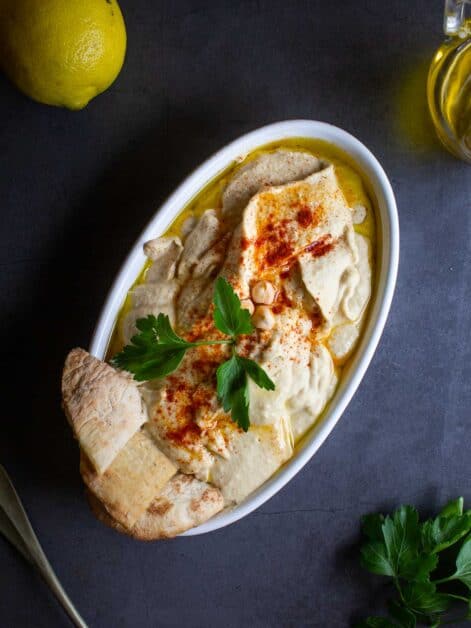 You actually need hard bread to make some recipes, such as Andalusian Gazpacho or Watermelon Rind Soup. You just need to soak it for a couple of minutes before using it.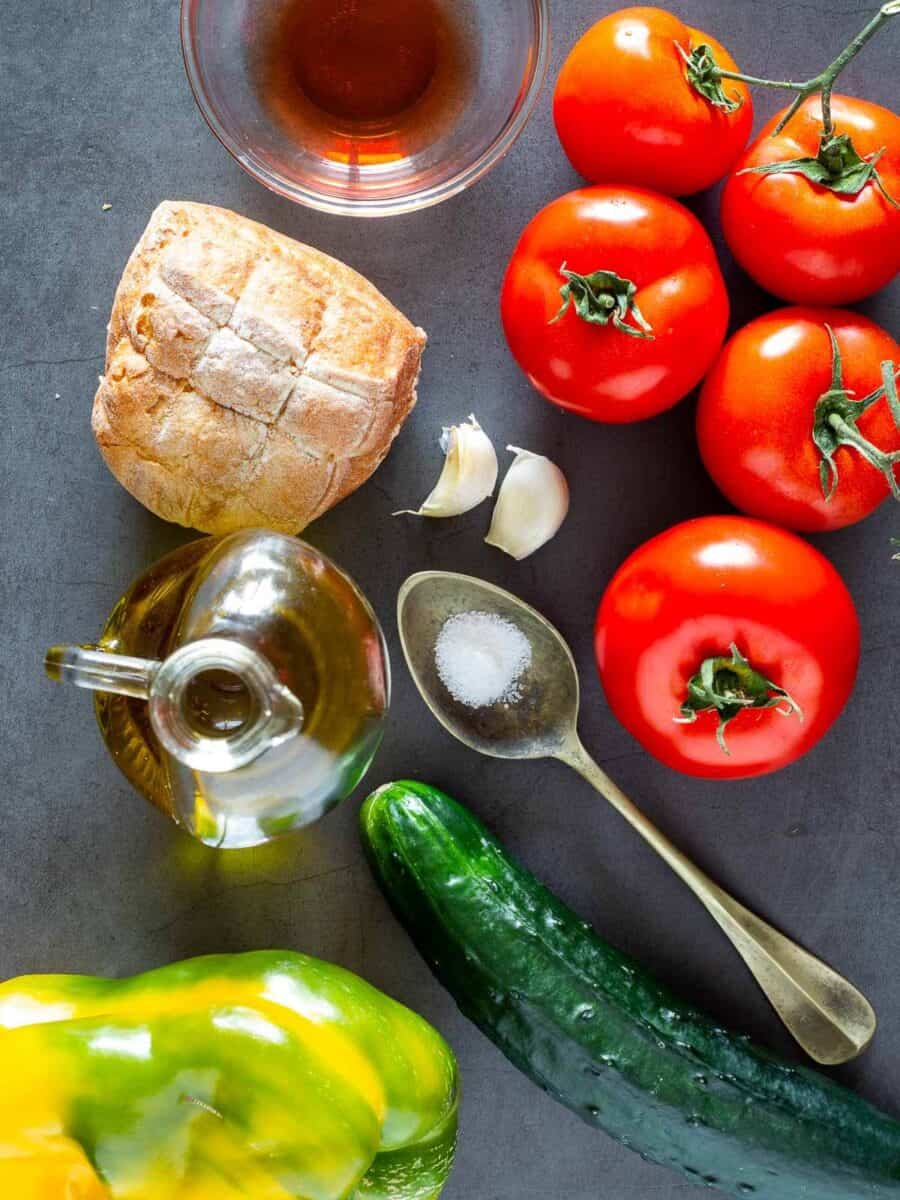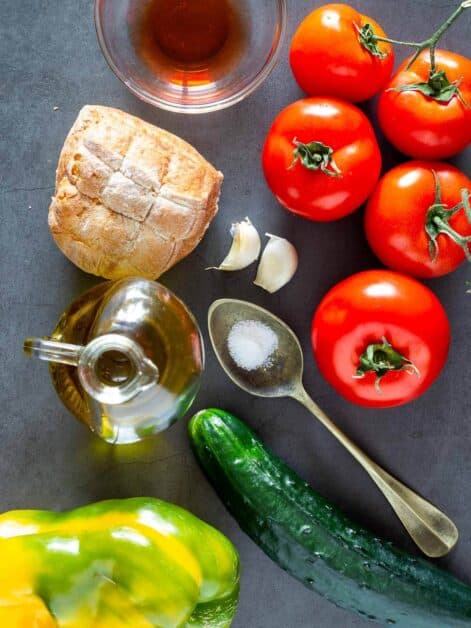 6. Leftover or ugly veggies
Make a delicious vegetable stock for your next Risotto instead of using a chemical flavor enhancer cube.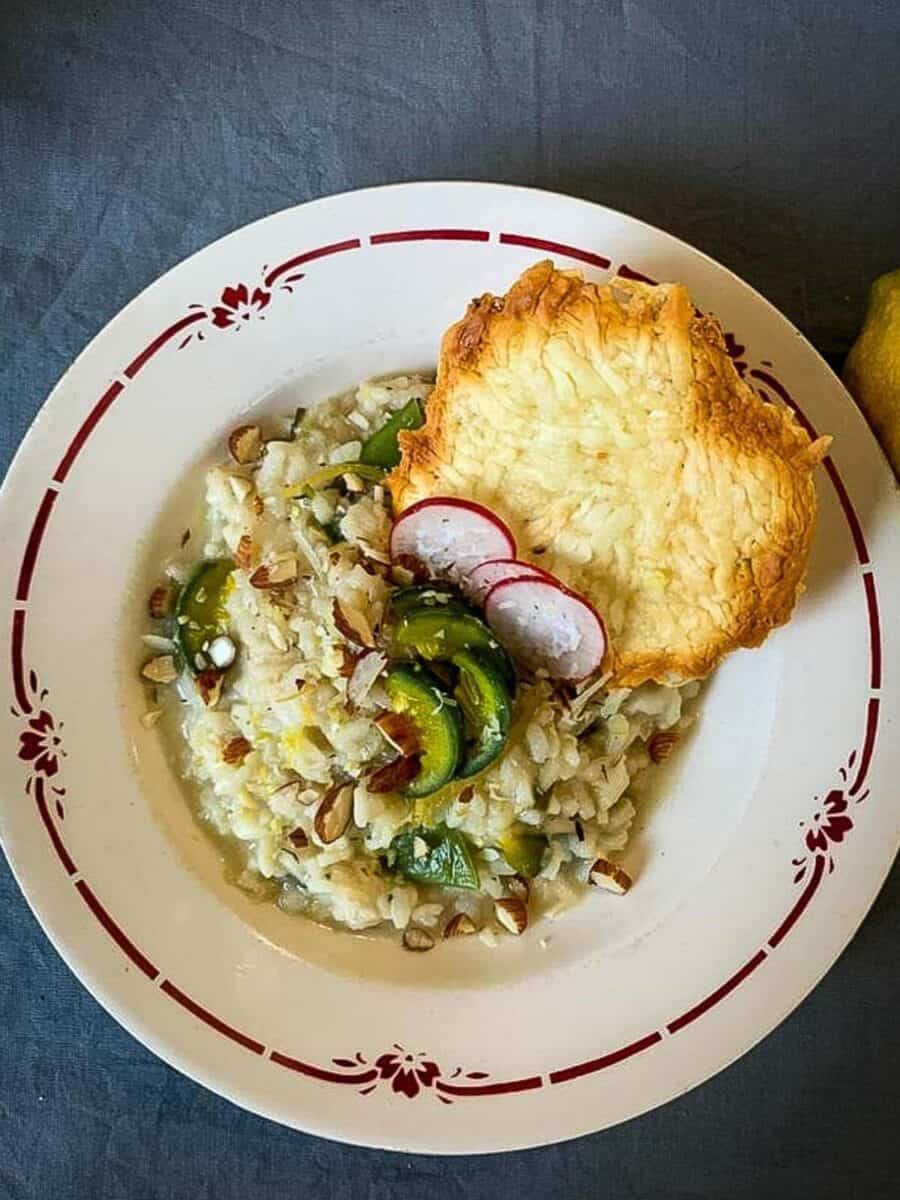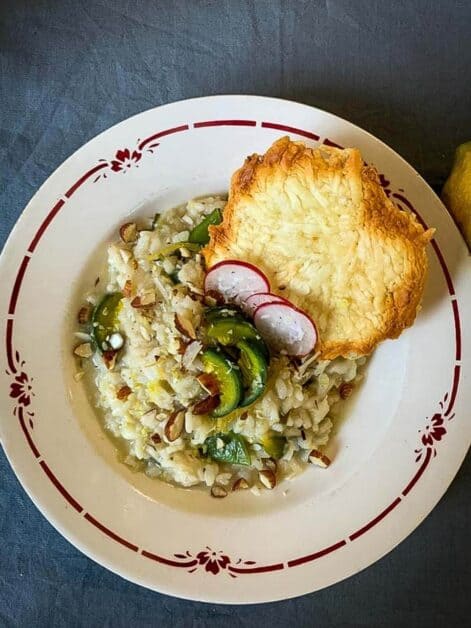 And…Save while Reducing Waste!
7. Stems and rinds
Use vegetable stems such as Kale for your juices like on this green juice. They pack a lot of nutrients, and you can extract that value.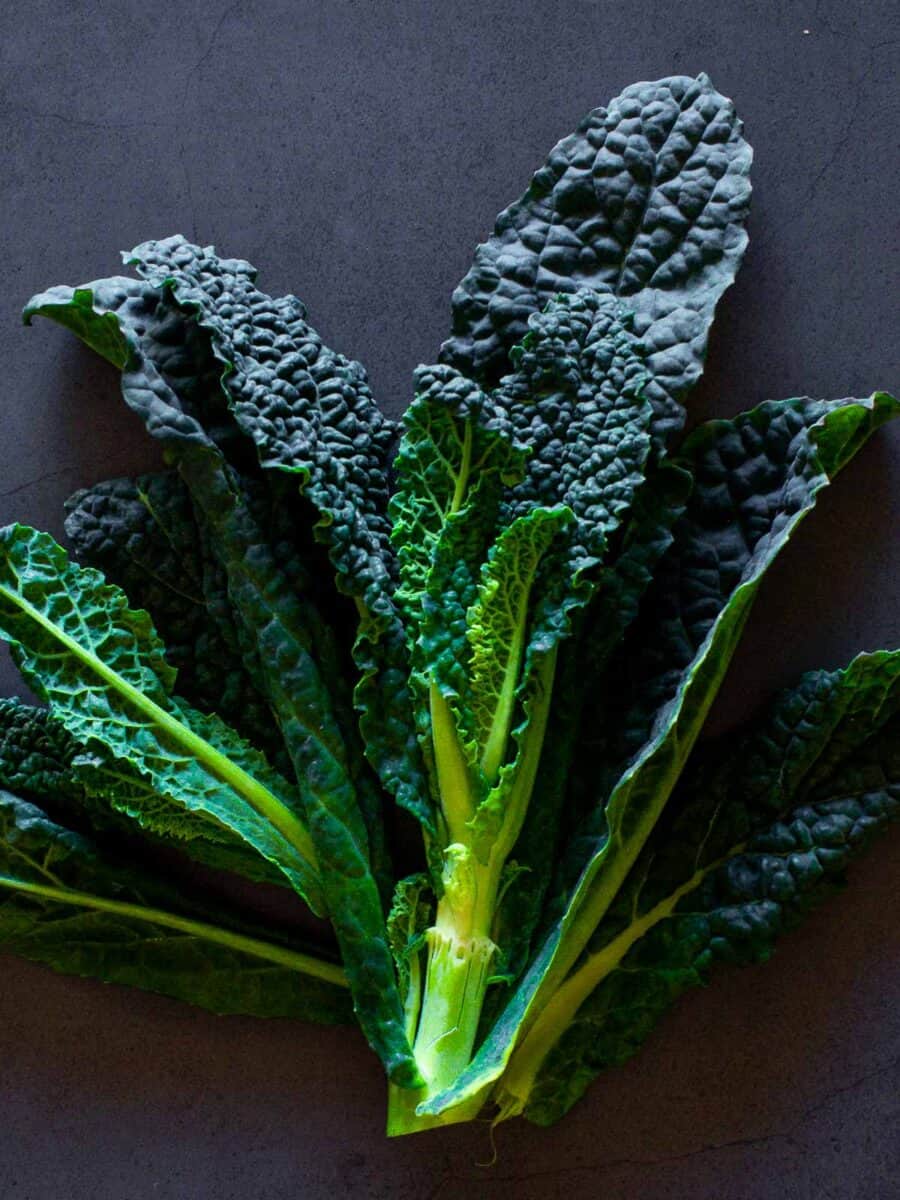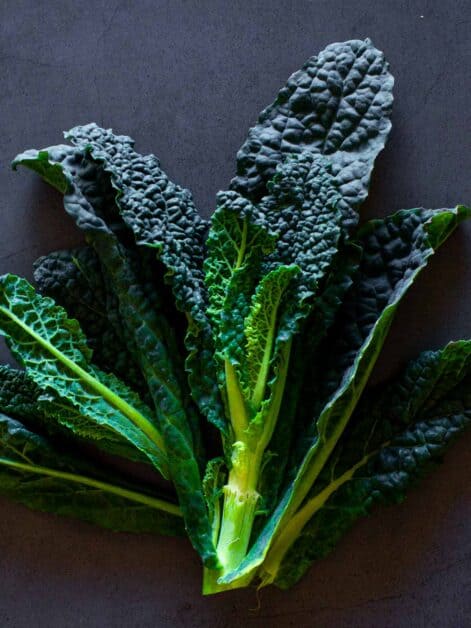 After making a watermelon smoothie or eating it, we use the rinds to make a watermelon rind gazpacho.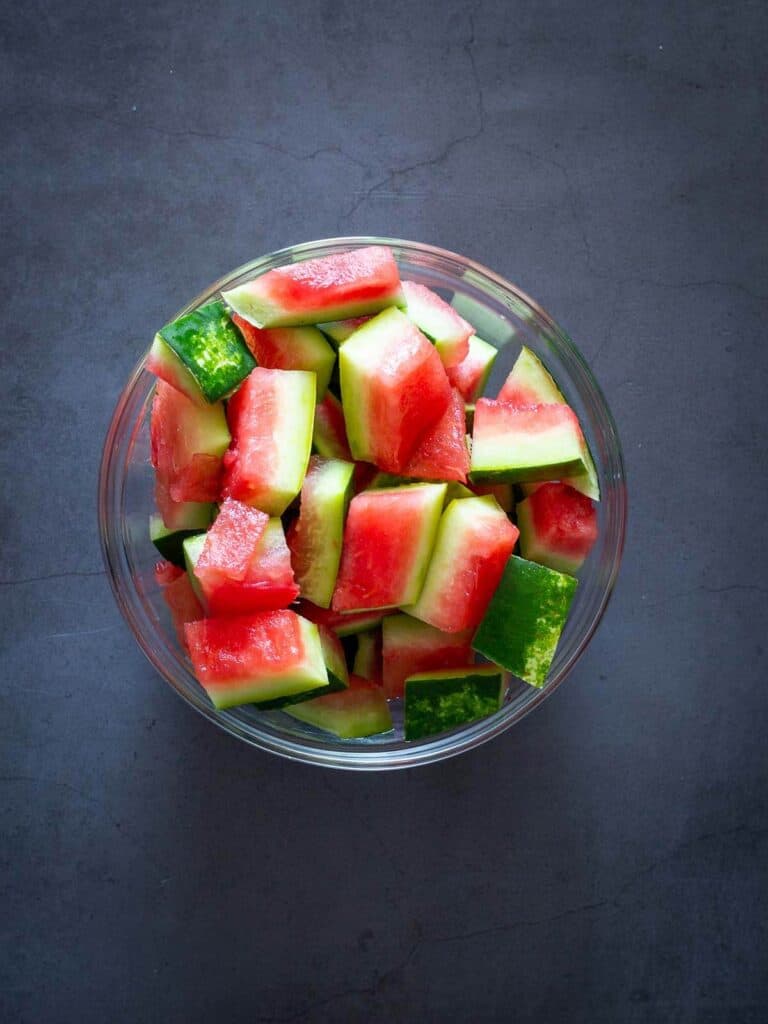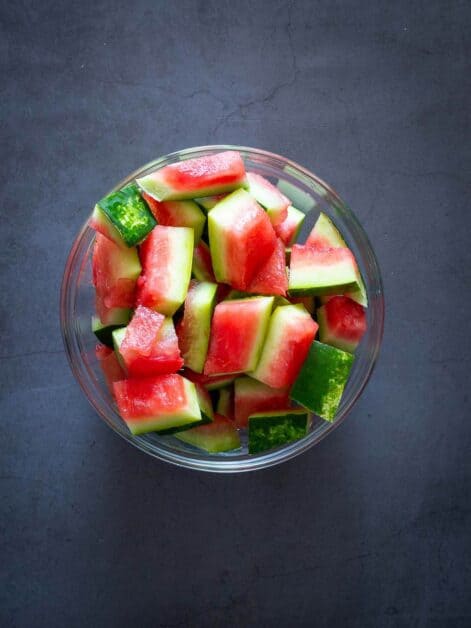 When using the broccoli or cauliflower florets for a given recipe, like Cauli Wings, you can save the stems and add them to vegetable curry, chopped into cubes. They have a lot of nutrients and flavor.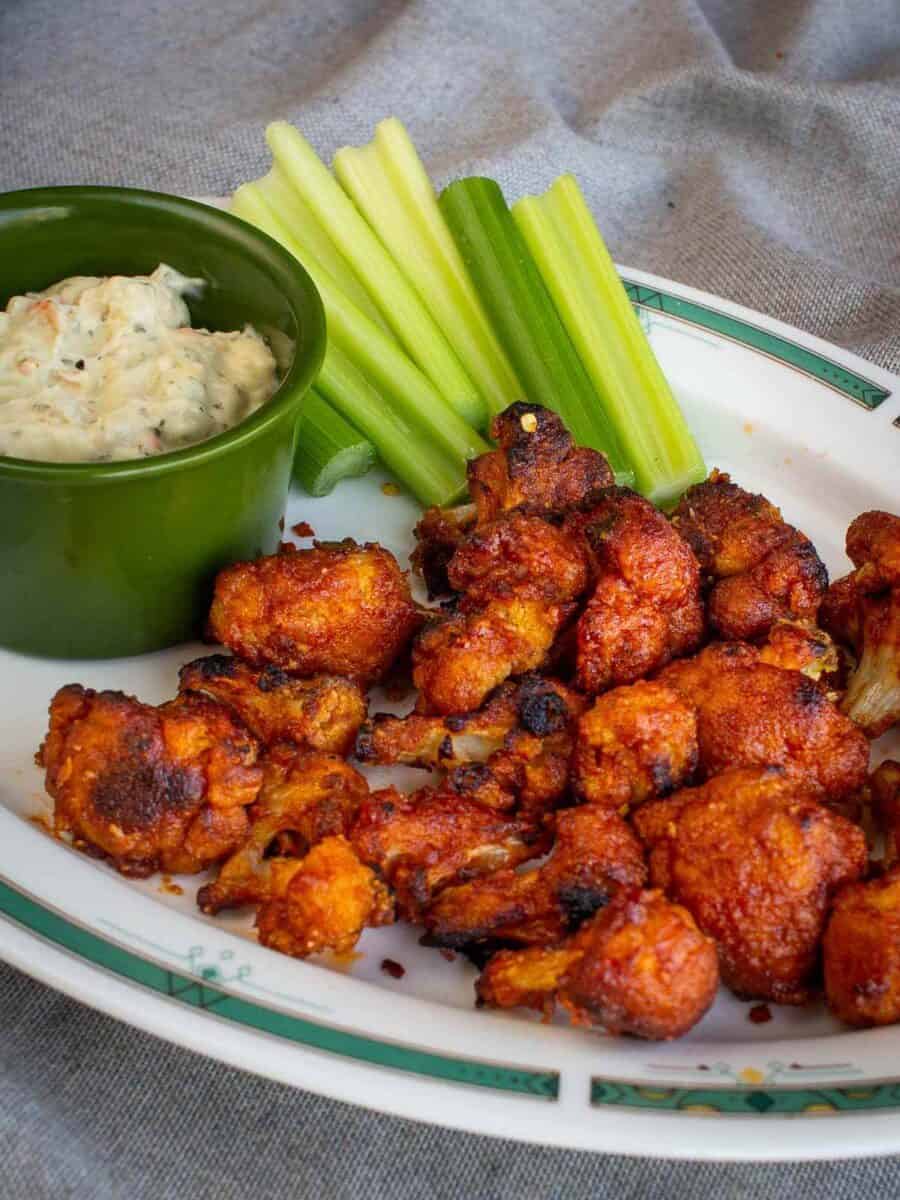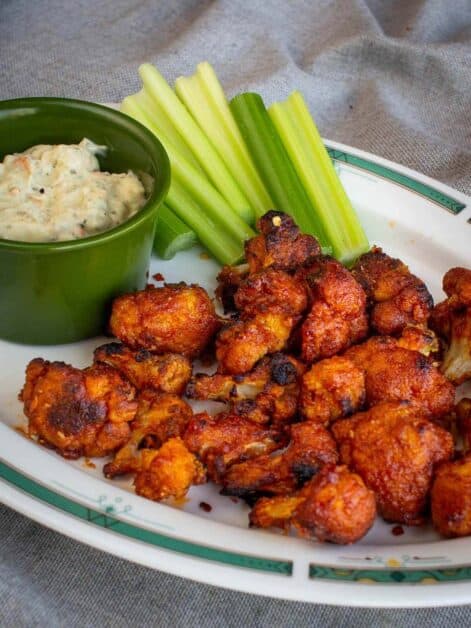 Your curry won't look as beautiful, so that I wouldn't do it for dinner with friends, but we use the stems for our regular lunch that curries.
More Cooking Tips?
More ways to reduce food waste.