Ladies and gentlemen, boys and girls, it's time to get your taste buds ready for a flavor explosion! Today, we're talking about a Pineapple and Ginger Juice with Spinach and Cucumber Recipe that will make you want to do a happy dance.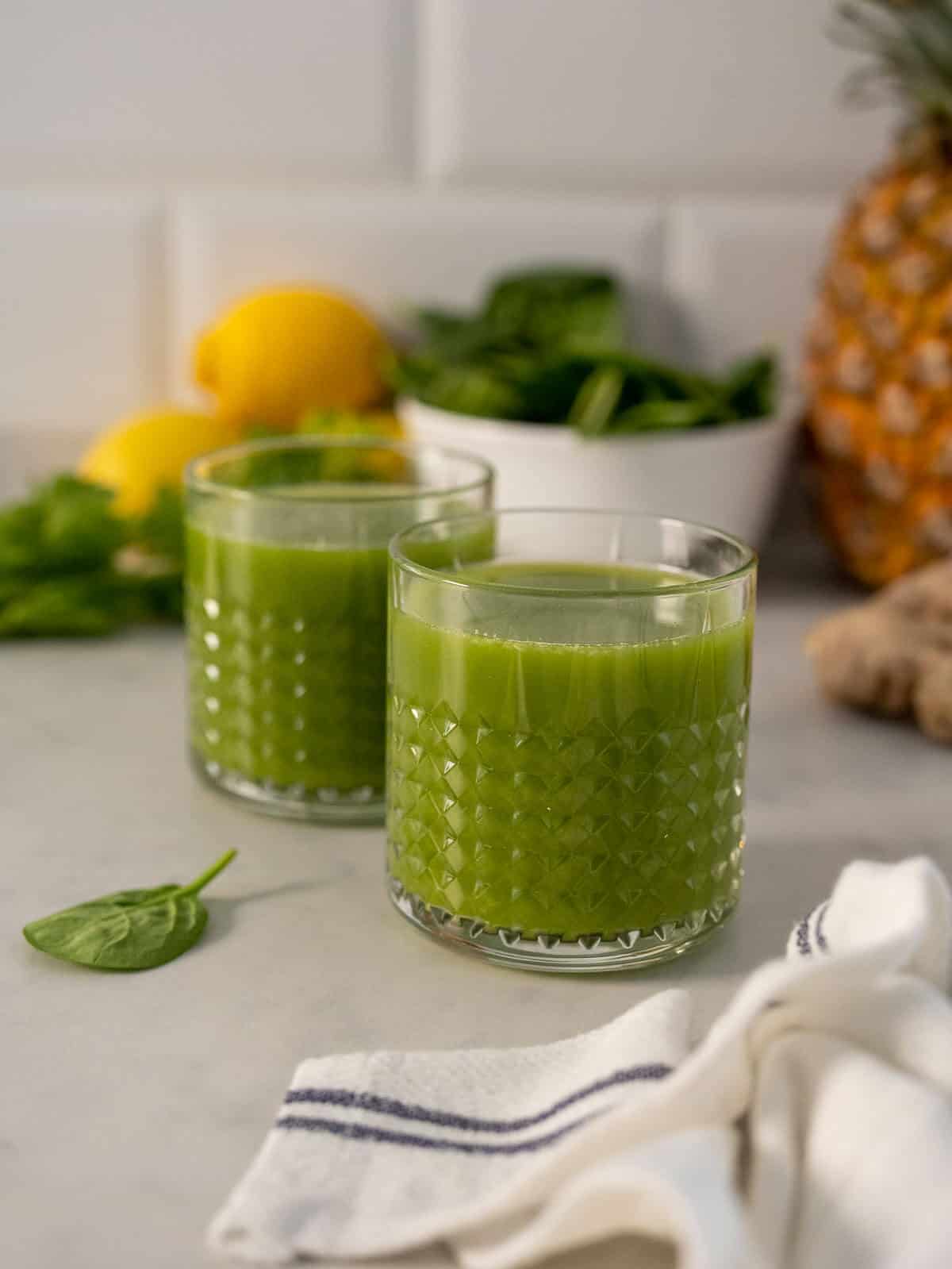 First things first, let's talk about why you should drink this juice. Well, for starters, it's delicious. But more importantly, it's chock full of health benefits that will make you feel like a superhero.
Juicing is a great way to pack a ton of nutrients into one drink. When you juice fruits and vegetables, you can consume a concentrated amount of vitamins, minerals, and antioxidants that are often lost during cooking or processing.
Plus, juicing makes it easy to incorporate a variety of produce into your diet, even if you're not a fan of eating certain fruits or veggies on your own.
Green juices can also aid digestion and gut health, as the body absorbs nutrients quickly and easily. And let's not forget about the hydration factor – juicing can help keep you hydrated throughout the day.
So juicing is a great option to consider if you're looking to boost your immune system, improve digestion, or add more fruits and veggies to your diet.
Jump to:
🧾 Ingredients
This pineapple ginger juice is made with just a few delicious fresh ingredients.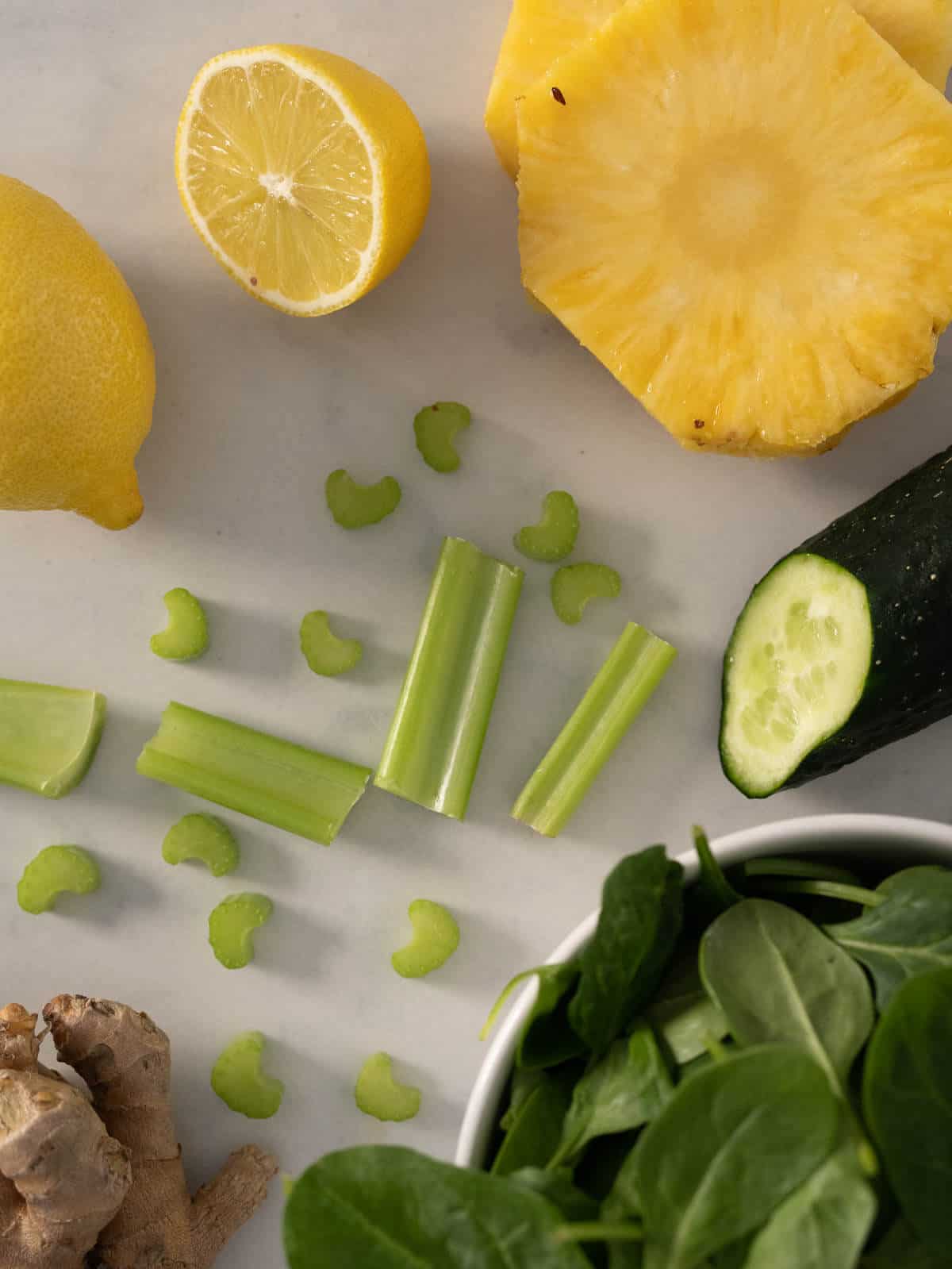 Pineapple chunks - add sweetness and color.
Celery - brings color and tons of properties.
Ginger root - yum! Ginger adds spicy, peppery, and warm notes.
Cucumber - adds liquid, hydration, and a subtle, pleasant flavor.
Lemon juice - brings in tartness and immune-boosting Vitamin C.
Spinach - adds color and a nutritional punch to any meal or juice. It is a low-calorie, nutrient-rich vegetable containing vitamins A, C, iron, and calcium. Spinach also has powerful antioxidants that help protect against diseases like cancer and heart disease.
See the recipe card for quantities and the health benefits section to learn more about how each ingredient can contribute your overall health.
🔪 Juicer instructions
This spinach cucumber drink involves 3 simple steps.
Washing and preparing your ingredients. Peel the orange. Removing the skin and white parts.
Chopping in sizable chunks.
Juicing your veggies, fruit, and ginger roots.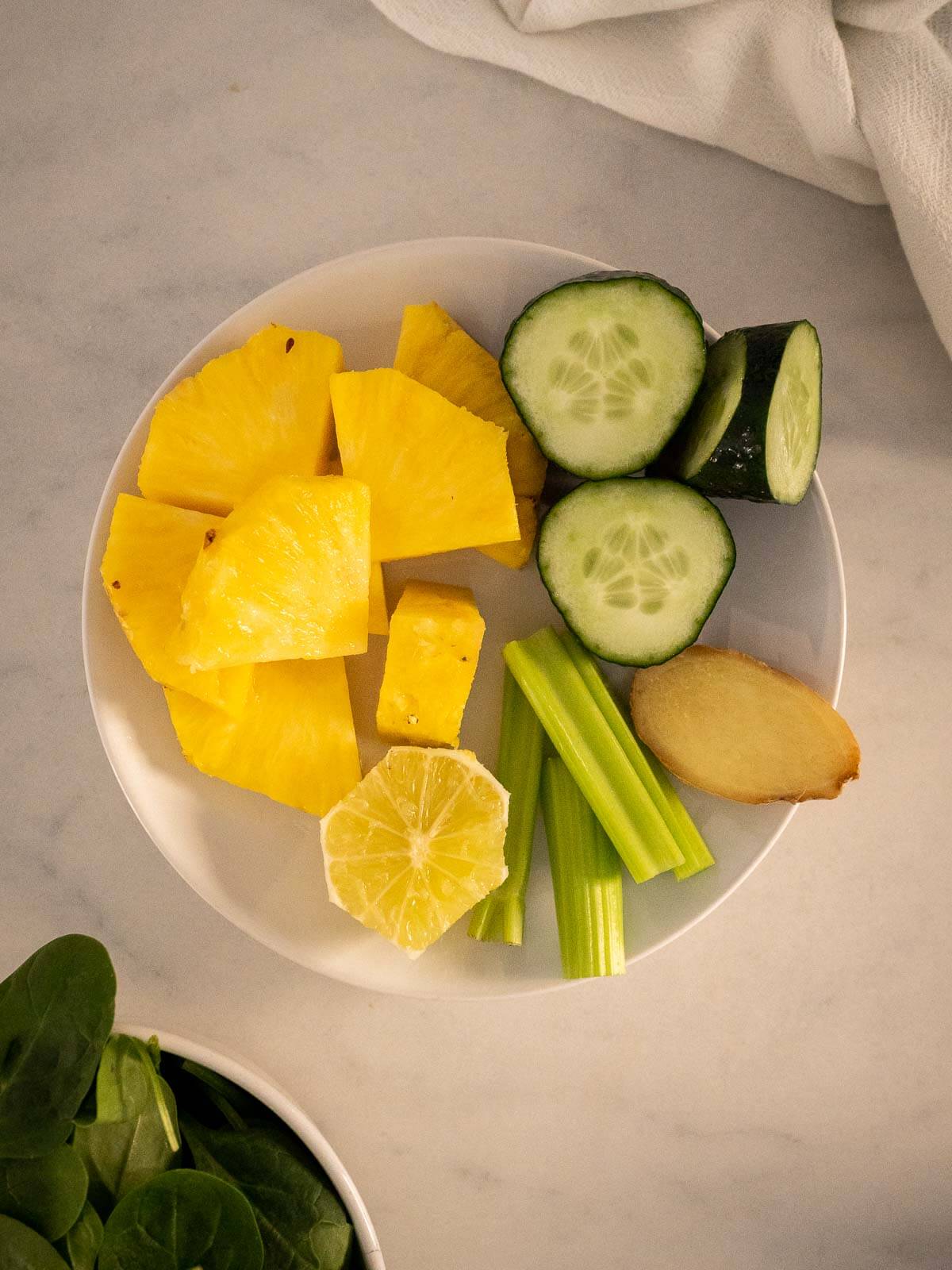 Peel the lemon or lime. Wash and chop all the ingredients. Gather all your chopped ingredients.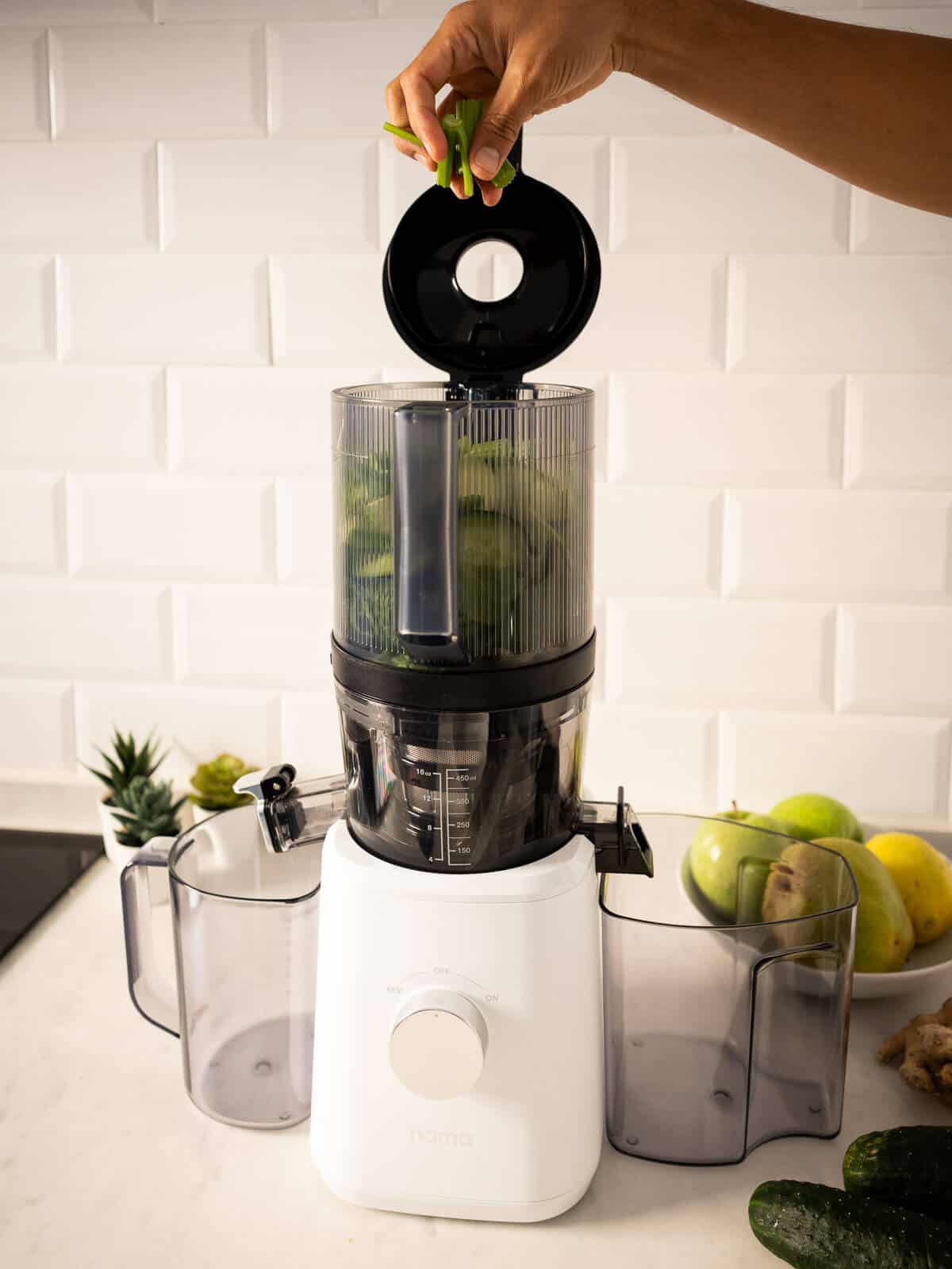 Add the remaining ingredients to the juicer. You will be left with the pulp but use it for compost or a smoothie.
Hint: if you don't have time, you can freeze the pulp and use it for pulp muffins or pineapple turnover cake later.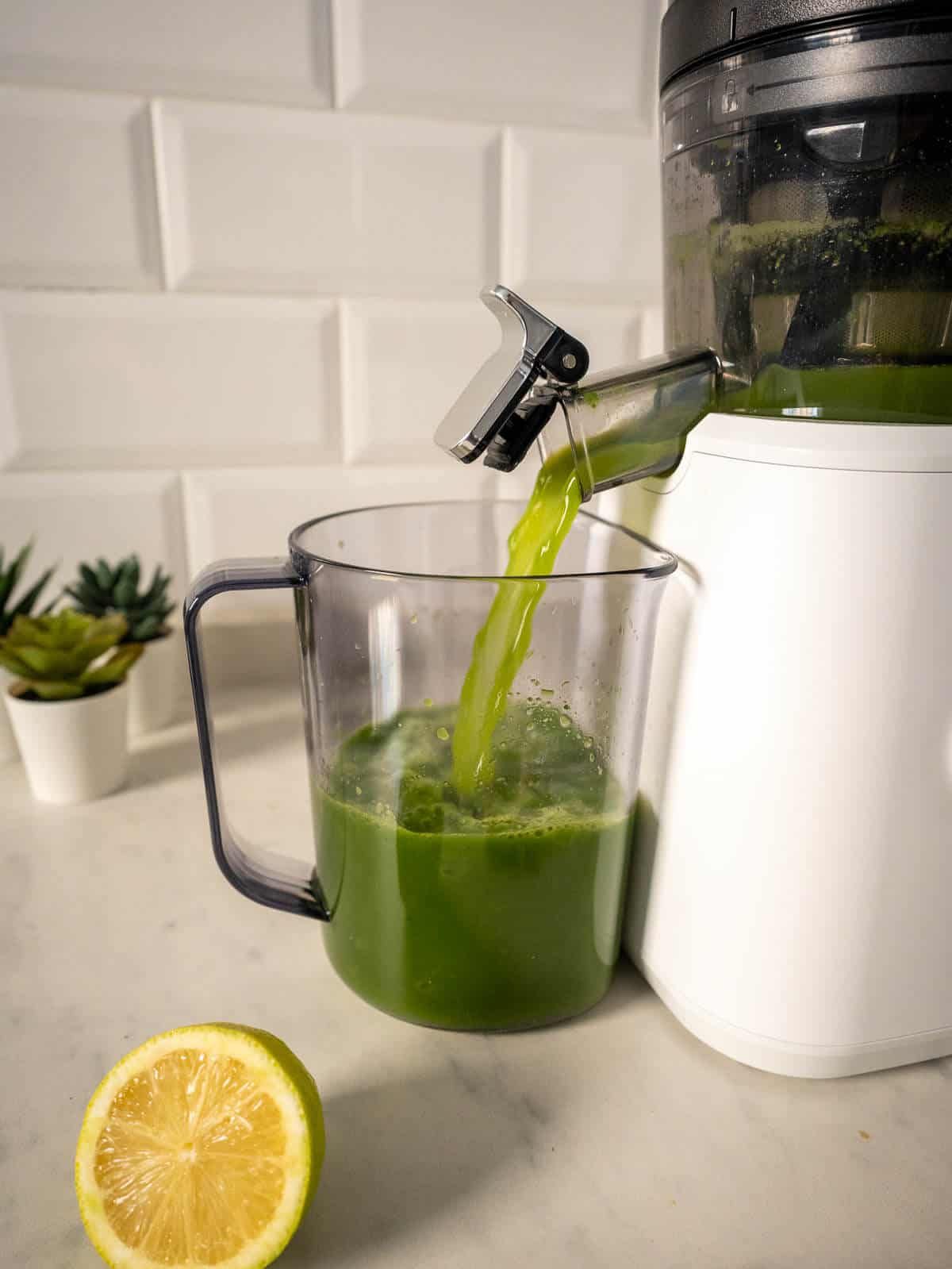 After juicing, serve immediately to make the best out of the juice´s nutrients.
Read on: how to juice without a juicer (fully-explained technique) or see how to do it for this drink on the recipe card.
See our juice storing tips to understand better how to keep your leftover juices and retain as many of their ingredients' nutrients as possible.
👨🏻‍🍳 Blender instructions
Add the pineapple and ginger to a blender and blend until smooth.
Add the spinach and cucumber and blend again until smooth.
Add water to thin out the juice to your desired consistency.
Pour into a glass and enjoy!
🍍 Variations
Try out some pineapple juice variations with the following:
Are you looking into losing weight? This juice was designed just for that.
Fighting inflammation? This juice with anti-inflammatory ingredients like lemon and celery is your answer.
Joint pain - this juice has a number of ingredients to help you reduce inflammation and joint pain naturally.
🍽 Equipment
Juicer - choose a cold-pressed juicer over a centrifugal juicer. They are a little more expensive but are definitely the best option in the long run. They yield more juice, and since there is no heat involved as there is in centrifugal users, your juice preserves more nutrients and oxidizes slower (lasts more).
OR
Blender- if you don't have a juicer, you will need a high-speed blender

(affiliate link)

and,
Mesh strainer- when making juice, use a regular colander or nut milk bags. We recommend using the same ones we use to make almond milk.
Bowl - It is always better to use a large bowl

(affiliate link)

to work the blender method without making a mess in the kitchen early in the morning.
🥡 Storage
Store this carrot juice in a BPA-free (affiliate link), tightly sealed container to maximize its shelf life. Keep in the fridge for up to 3 days.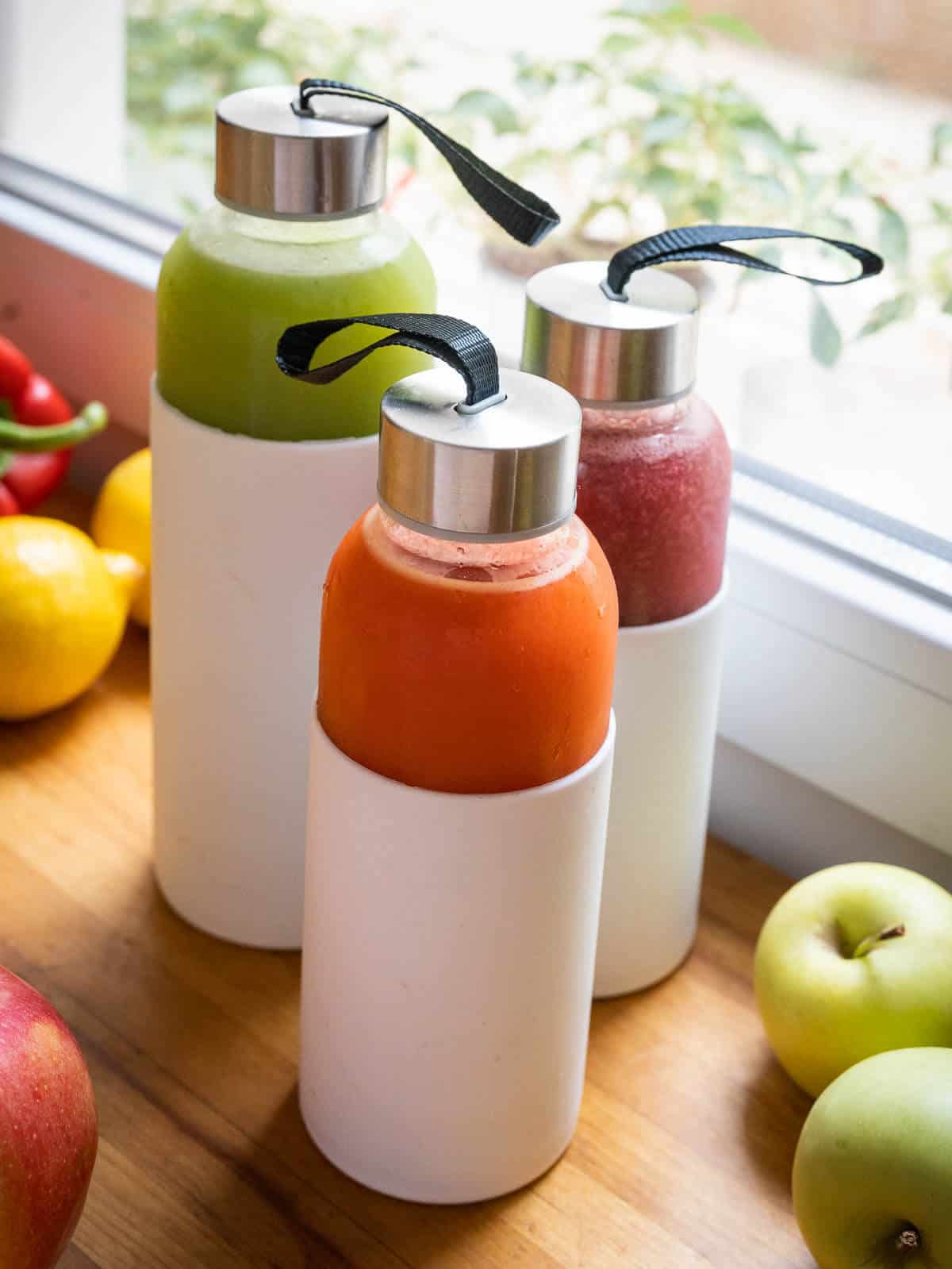 You can freeze your immune-boosting juice in an airtight container, but it doesn't stand up well to freezing for more than 3 months. It will never reach the same nutrient density as fresh juice, but you will still enjoy its health benefits.
💡 Top tips
If you don't have a juicer, you can simply use a high-speed blender with 1-2 cups of chilled water. If you like pulpy juice and want to keep all the fiber, just leave it as is, or pass the liquid throw a fine sieve.
Always make your vegetable juice with more vegetables than fruit to keep the sugars and calories low.
If you use fresh pineapple, don't throw away the rinds! Freeze them for later and make a delicious pineapple water or an arroz con piña (pineapple horchata)!
✅ Pineapple ginger juice benefits
Let's talk about green juice benefits.
Let's start with pineapple. This sweet and tangy fruit is loaded with vitamin C, which is essential for a healthy immune system. It also contains bromelain, a digestive enzyme that helps break down protein and reduce inflammation in the body. Plus, it's a natural anti-inflammatory, which can help ease joint pain and swelling.
Next up, ginger. This spicy little root is a powerhouse when it comes to health benefits. It's a natural anti-inflammatory, which means it can help reduce inflammation throughout the body, including in the joints. It's also great for digestion, as it can help relieve nausea, bloating, and constipation. And if that's not enough, ginger has also been shown to have anti-cancer properties.
Now let's talk about spinach. Popeye was onto something when he chowed down on this leafy green. Spinach is packed with vitamins and minerals, including vitamin K, which is essential for bone health. It's also a great source of iron, which is important for energy levels and brain function.
And last but not least, we have cucumber. This cool and refreshing veggie is a great source of hydration, as it's mostly water. It's also a natural diuretic, which means it can help flush toxins out of the body. Plus, it's rich in antioxidants, which can help prevent cell damage and reduce the risk of chronic diseases.
Celery is a low-calorie vegetable that is rich in nutrients and can be juiced to provide various health benefits. Some of the potential benefits of celery juice include blood pressure regulation, weight loss, and digestive health.
Now that we've covered the health benefits let's discuss the recipe. This drink is easy to make and oh-so-tasty.
❓ FAQ
Does pineapple and ginger burn belly fat?
While pineapple and ginger are both healthy and nutritious ingredients, there is no evidence to suggest that they have any specific fat-burning properties, particularly targeted at belly fat.
However, pineapple and ginger can benefit weight loss and improve overall health. Pineapple contains bromelain, an enzyme that can help with digestion and reduce inflammation, which may indirectly support weight loss.
Meanwhile, ginger can help with digestion and reduce appetite, which may also contribute to weight loss. It's worth noting that no single food or ingredient can magically burn fat. A balanced diet and regular exercise are the most effective ways to achieve and maintain a healthy weight.
Does pineapple and ginger go together?
Pineapple and ginger are a delicious and nutritious combination that goes very well in many recipes, including juices, smoothies, and even savory dishes. Pineapple has a sweet and tangy flavor, while ginger has a spicy and slightly bitter taste.
When combined, the sweetness of the pineapple helps balance out the spiciness of the ginger, resulting in a refreshing and flavorful combination.There is 89 kcal in 8 ounces of this XXX juice.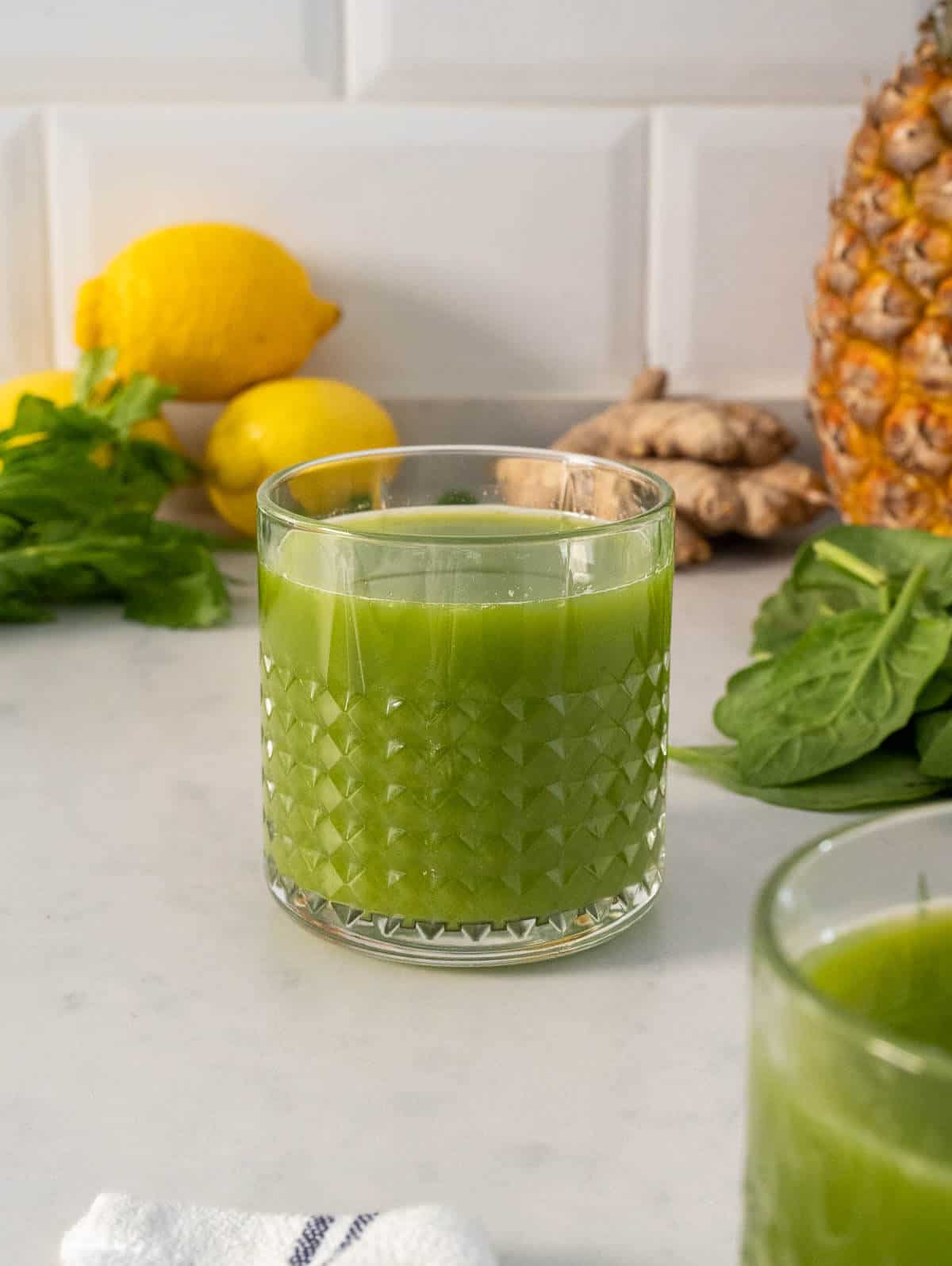 ⭐ If you try this pineapple juice recipe, let us know! 💬 Leave a comment, rate it, and don't forget to tag us @ourplantbasedworld on Instagram. Cheers!
📋 Recipe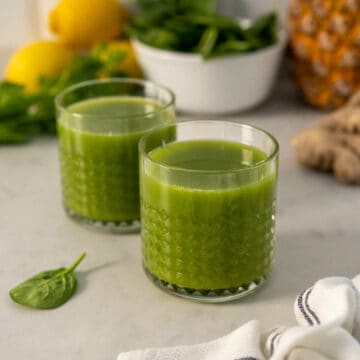 Pineapple and Ginger Juice with Spinach and Cucumber
Looking for a refreshing and healthy drink? Try this Pineapple and Ginger Juice with Spinach and Cucumber recipe! Packed with vitamins and nutrients, this juice is perfect for boosting your energy and immunity. The combination of sweet pineapple, spicy ginger, fresh spinach, and crisp cucumber creates a delicious and satisfying drink that's perfect for any time of day.
Equipment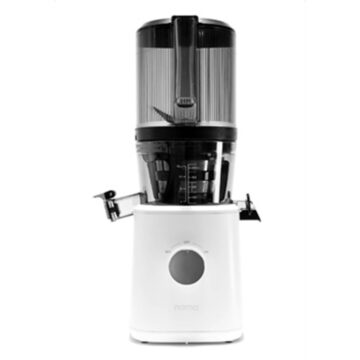 (affiliate link)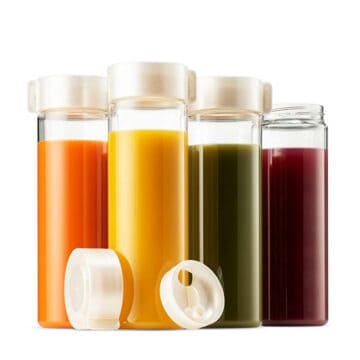 (affiliate link)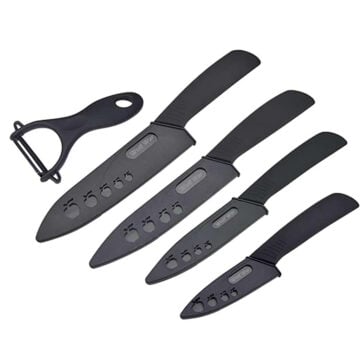 (affiliate link)
Directions
PREPARE THE VEGETABLES and FRUITS
Wash all your vegetables and fruits thoroughly.

Coarsley chop the spinach leaves.

Chop the fruits, vegetables, and ginger into thin pieces small enough to go through the juicer easily.

Remove the peel from the lime or lemon, leaving most of the white pith and lemon flesh. Cut into chunks.
MAKE JUICE
Turn the juicer on and push everything through, alternating between the pineapple chunks and cucumber pieces, and lemon.

When everything but the reserved lemon has been juiced, stir the juice and taste for tartness.
Notes
Make-ahead: fresh fruit and vegetable juice is best enjoyed soon after juicing, but you can make it a day or two in advance.
Make sure to store in glass, airtight containers. In case you have used a cold-pressed juicer, you are cashing up the expense! It should last a little longer.
Nutrition Facts
Calories:
145
kcal
Carbohydrates:
30
g
Protein:
11
g
Fat:
2
g
Saturated Fat:
0.3
g
Polyunsaturated Fat:
1
g
Monounsaturated Fat:
0.1
g
Sodium:
274
mg
Potassium:
2171
mg
Fiber:
11
g
Sugar:
12
g
Vitamin A:
32005
IU
Vitamin C:
166
mg
Calcium:
373
mg
Iron:
10
mg
Nutrition Facts
Pineapple and Ginger Juice with Spinach and Cucumber
Amount per Serving
% Daily Value*
* Percent Daily Values are based on a 2000 calorie diet.
🌡️ Food safety
Cook to a minimum temperature of 165 °F (74 °C)
Do not use the same utensils on cooked food, that previously touched raw meat
Wash hands after touching raw meat
Don't leave food sitting out at room temperature for extended periods
Never leave cooking food unattended
Use oils with a high smoking point to avoid harmful compounds
Always have good ventilation when using a gas stove
See more guidelines at USDA.gov.
Nutritional Disclaimer
The information shown is an estimate provided by an online nutrition calculator. It should not be considered a substitute for a professional nutritionist's advice. See our full Nutritional Disclosure here.
Affiliate Disclaimer
Please note that some of the links here are affiliate links, and I will earn a commission if you purchase through those links. I recommend all of the products listed because they are companies I have found helpful and trustworthy.