Welcome to a tantalizing and refreshing journey of flavors with our Red Bell Pepper Carrot Juice infused with Orange and Tomato! This vibrant and nutritious beverage is the perfect elixir to invigorate your senses and provide your body with essential vitamins and minerals. Combining the natural sweetness of carrots, the tangy zest of oranges, the robust flavors of red bell peppers, and the subtle taste of tomatoes, this juice offers a unique and delightful fusion that will leave your taste buds begging for more. Prepare to dive into this deliciously invigorating experience that promises not only a burst of flavors but also an abundance of health benefits to energize and nourish you from within.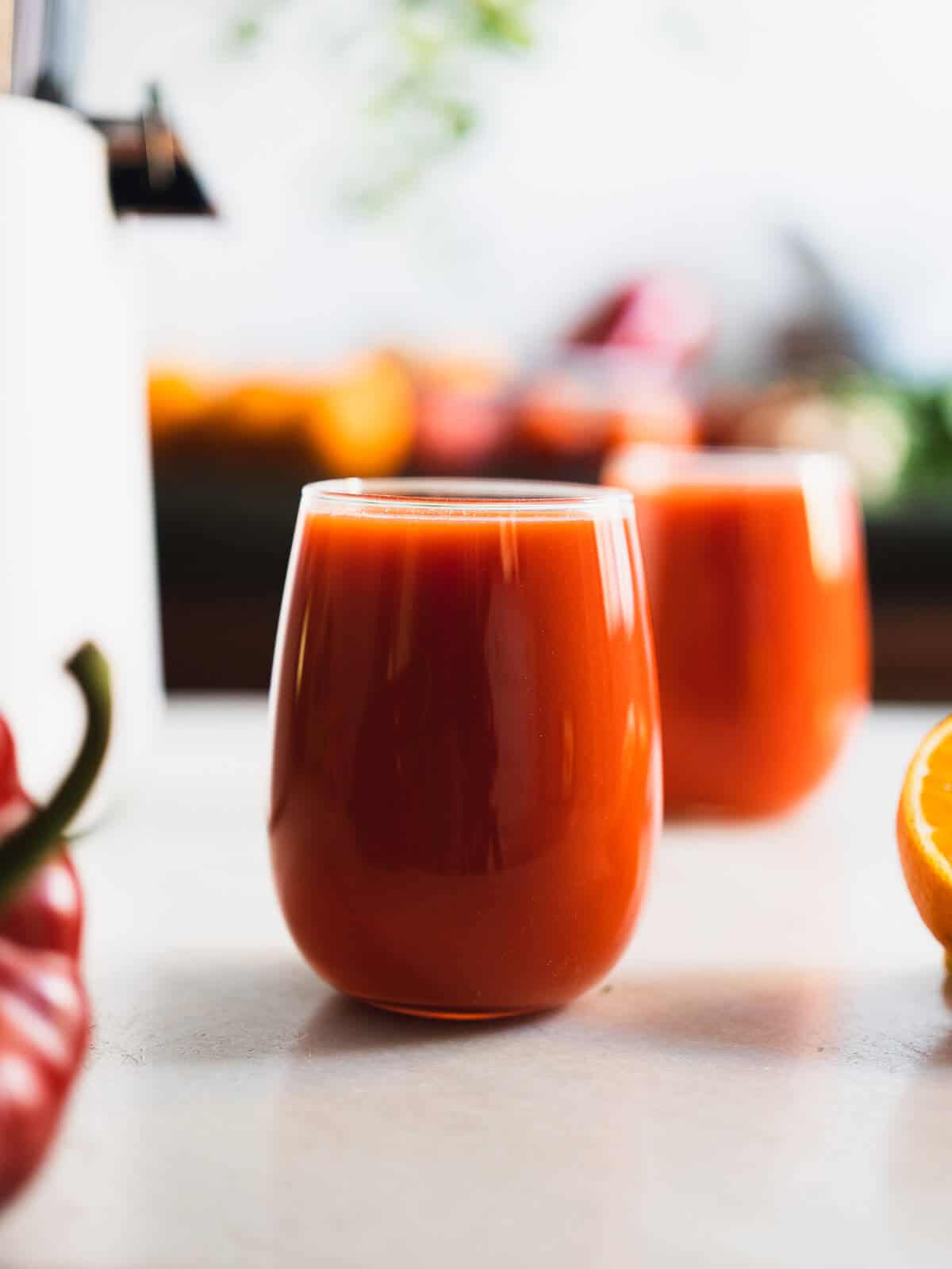 Opting for a Red Bell Pepper Carrot Juice infused with Orange and Tomato is an excellent choice for numerous reasons, one of which is its potential to boost your energy levels. The natural sugars found in the ingredients provide a steady source of energy without causing the dreaded sugar crash associated with artificial sweeteners. By consuming this juice, you can fuel your day with clean, sustained energy and feel revitalized.
Another significant advantage of this juice is its ability to contribute to a healthy and balanced diet. Packed with antioxidants from its colorful ingredients, it can help protect your body against free radicals and oxidative stress, which are linked to various chronic diseases.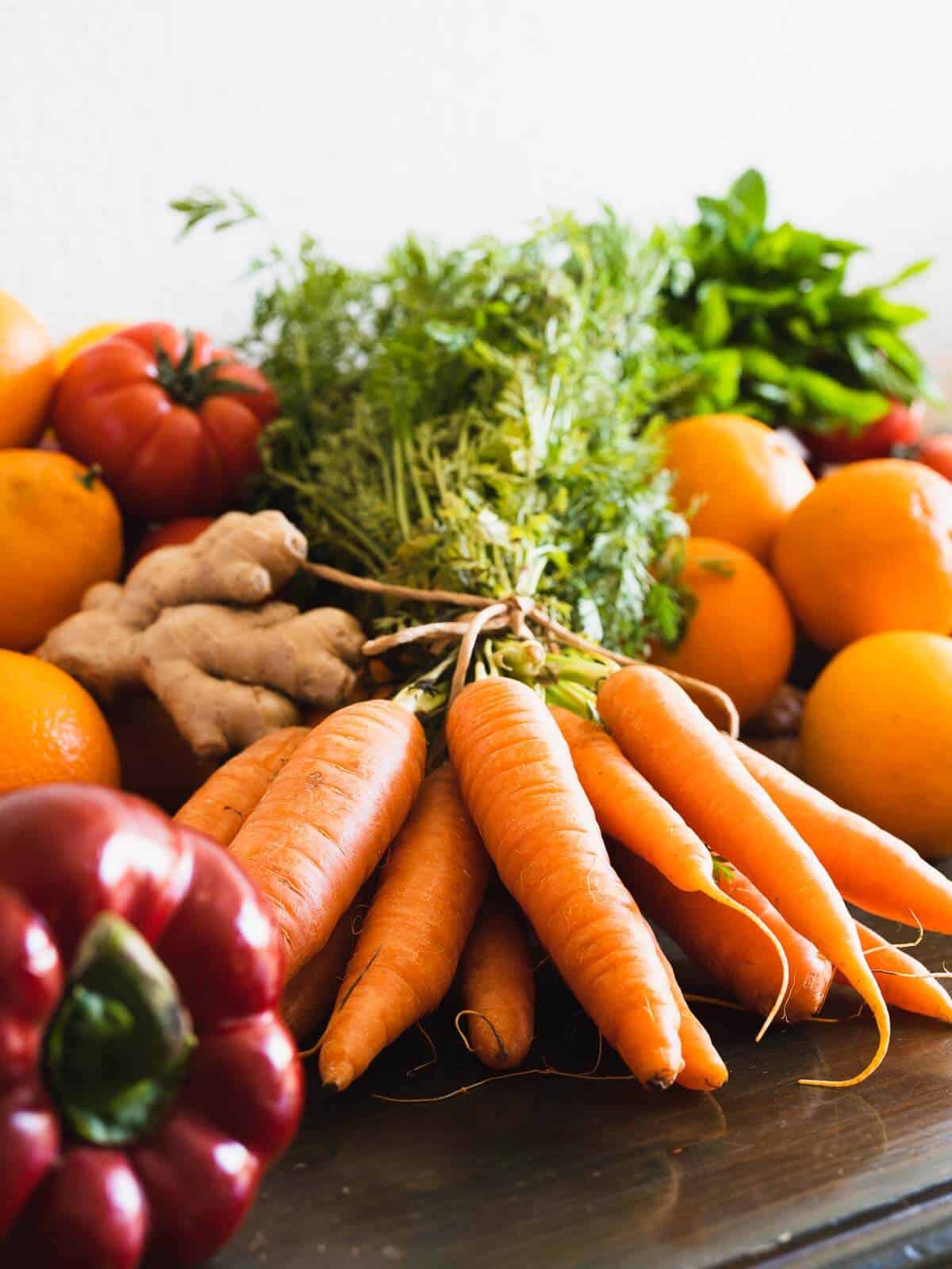 The juice is also rich in phytonutrients, such as carotenoids and flavonoids, which play a crucial role in supporting overall health and wellness.
Furthermore, the low-calorie nature of this juice makes it a perfect choice for those looking to maintain a healthy weight without compromising on taste. Combining these benefits with its enticing flavor profile, this juice becomes a must-try for anyone seeking a nutritious and appetizing addition to their daily routine.
Jump to:
🧾 Ingredients
This red juice recipe is made with just a few fresh ingredients: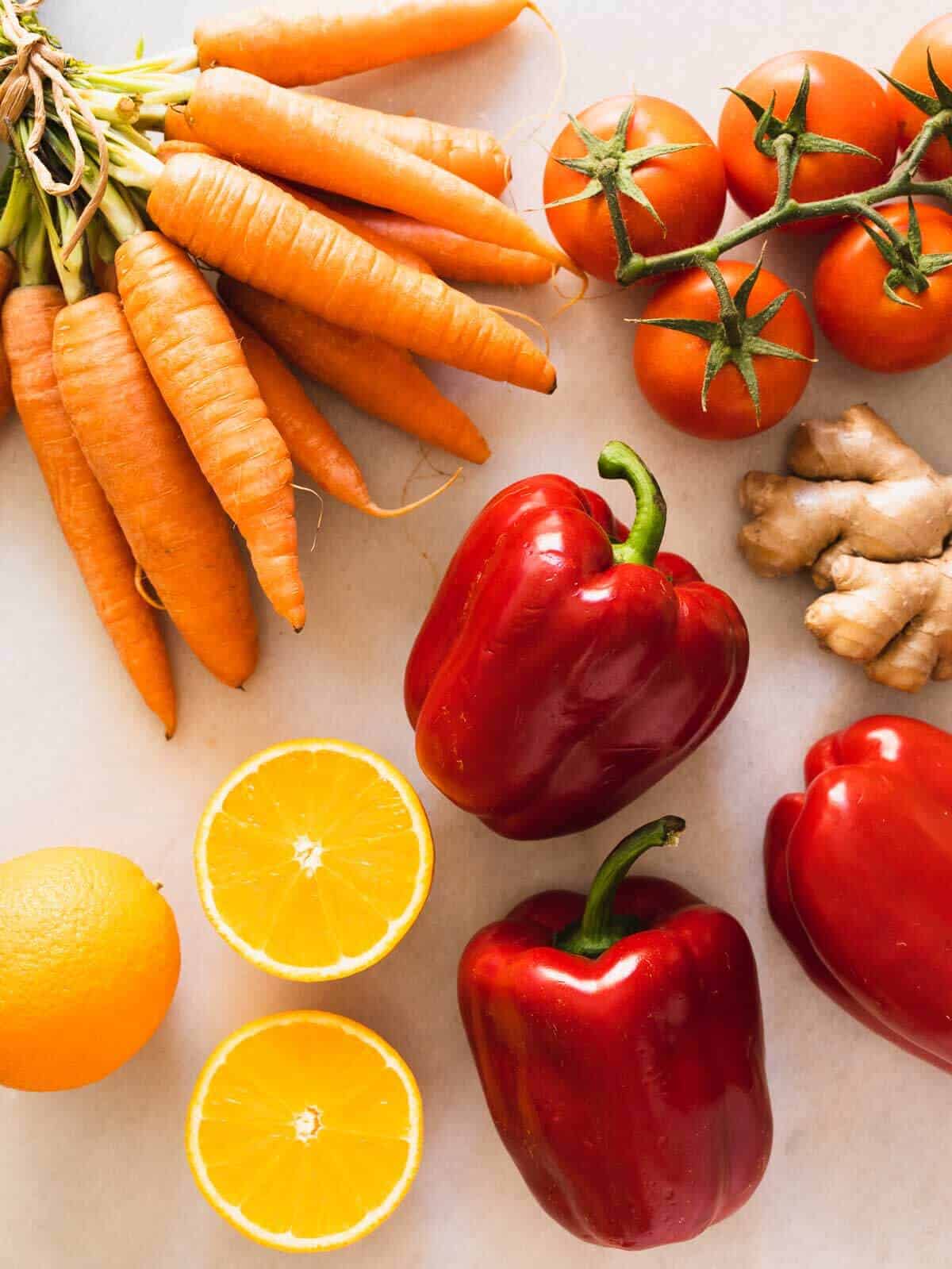 Red bell pepper: is vitamin C and antioxidant-rich; red bell peppers contribute to immune system support and add a distinct, slightly sweet flavor to the juice.
Carrot: Loaded with beta-carotene, which converts to vitamin A in the body, carrots improve vision and promote healthy skin while providing natural sweetness.
Orange: High in vitamin C and natural citrus flavors, oranges enhance the immune system and add a refreshing tang to the juice.
Tomato: A good source of vitamin C, potassium, and lycopene, tomatoes support heart health and provide a subtle, savory undertone to the blend.
Ginger root: Known for its anti-inflammatory and digestive benefits, ginger root adds a zesty kick and warmth to the juice, elevating its overall flavor.
See the recipe card for quantities.
🔪 Instructions
This bell pepper juice involves 3 simple steps.
Washing and preparing your ingredients. Peel the orange. Removing the skin and white parts.
Chopping in sizable chunks.
Juicing your veggies, fruit, and ginger roots.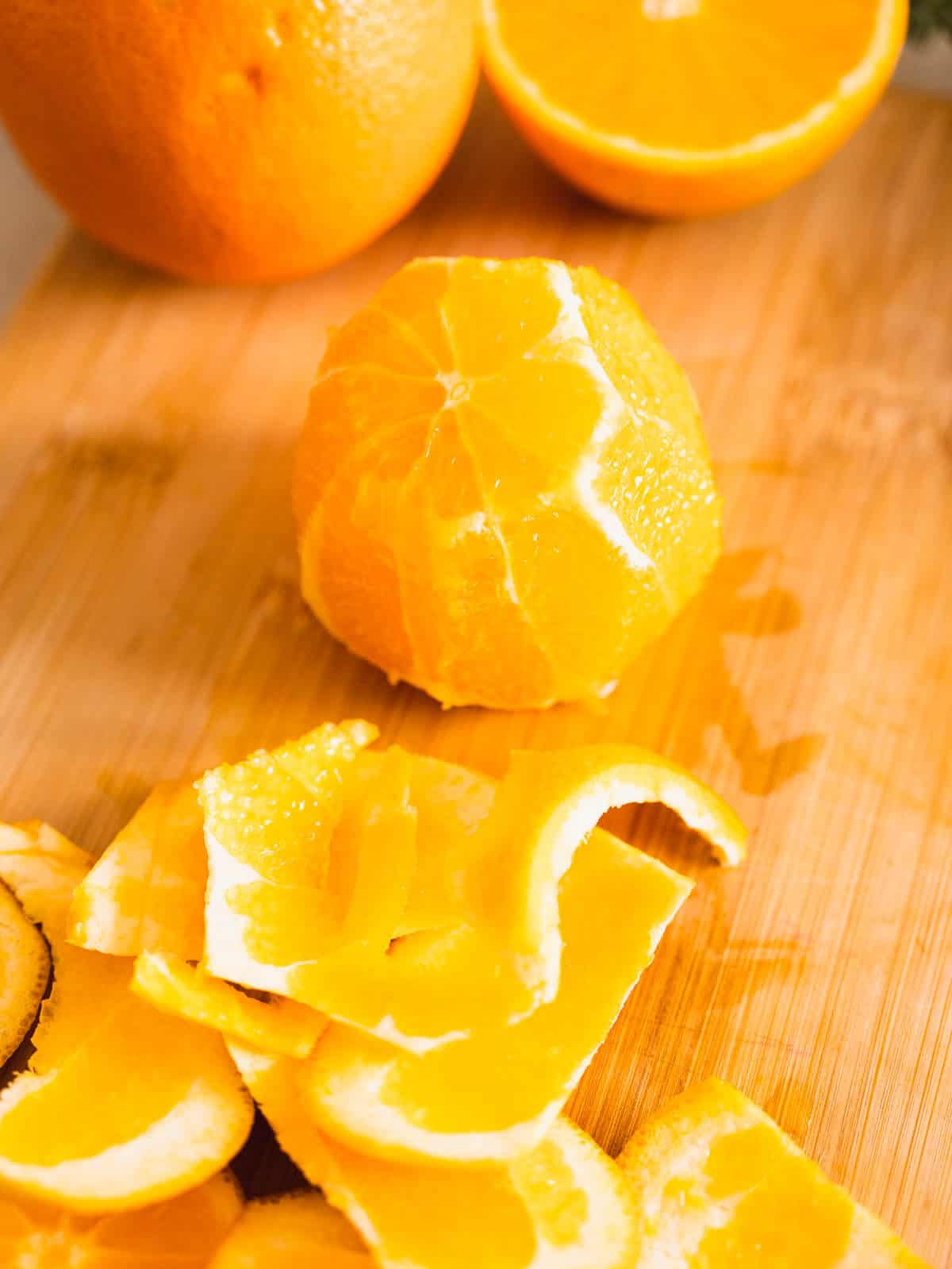 Remove the orange peels and devein the red bell peppers.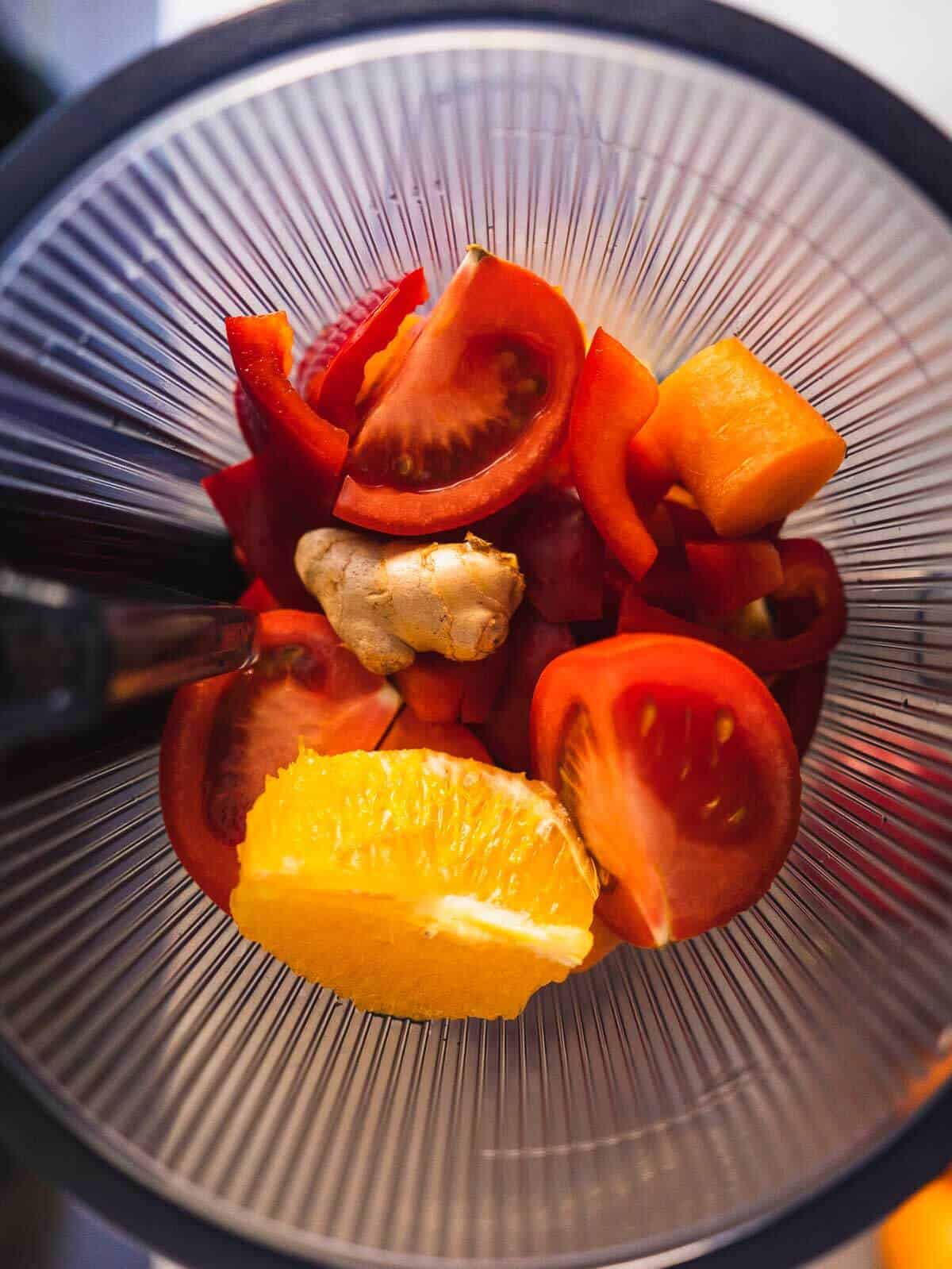 Place all the juice ingredients in the juicer's vase.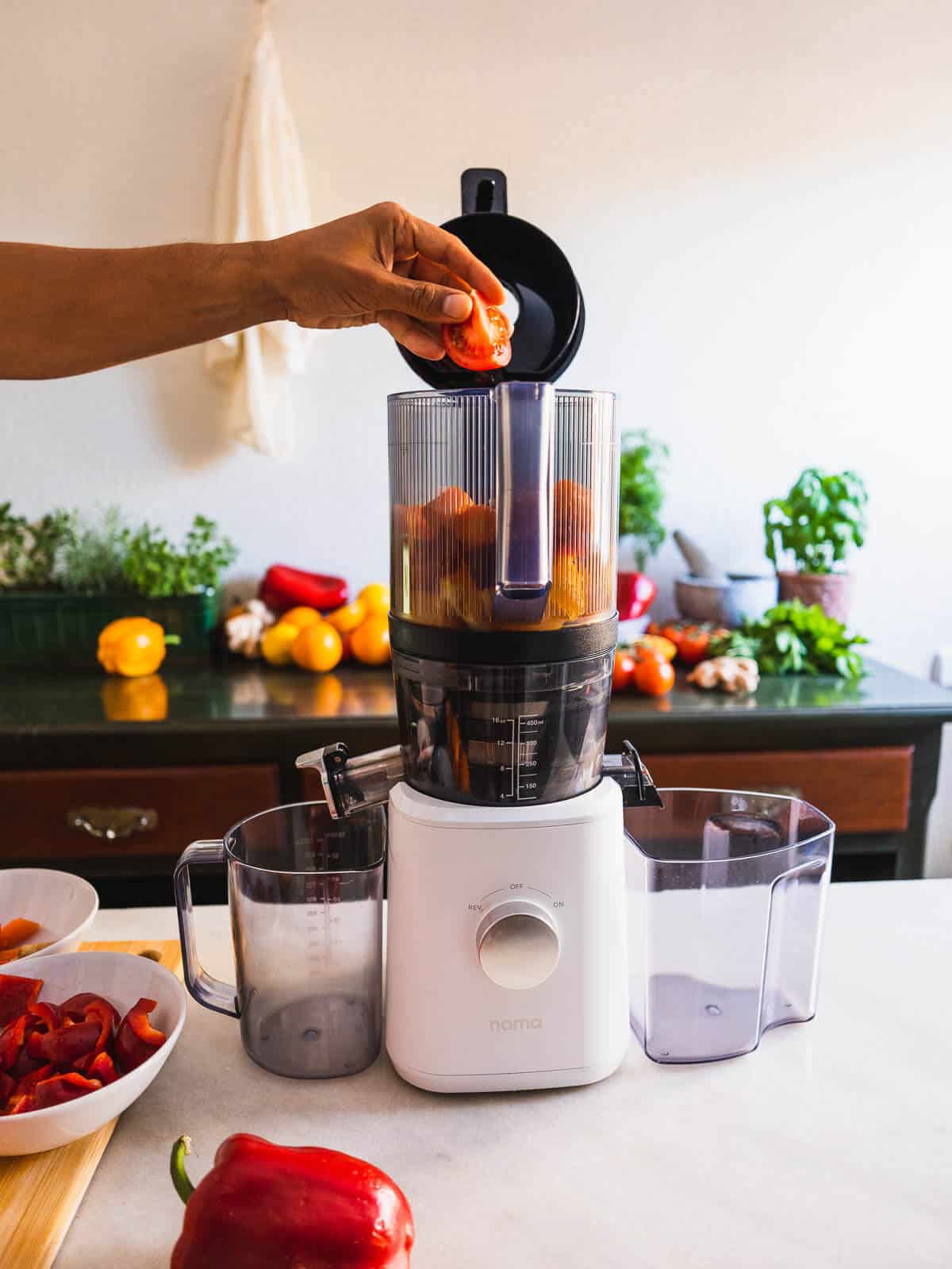 You will be left with the pulp but use it for compost or a smoothie.
Hint: if you don't have time, you can freeze the pulp and use it for carrot patties.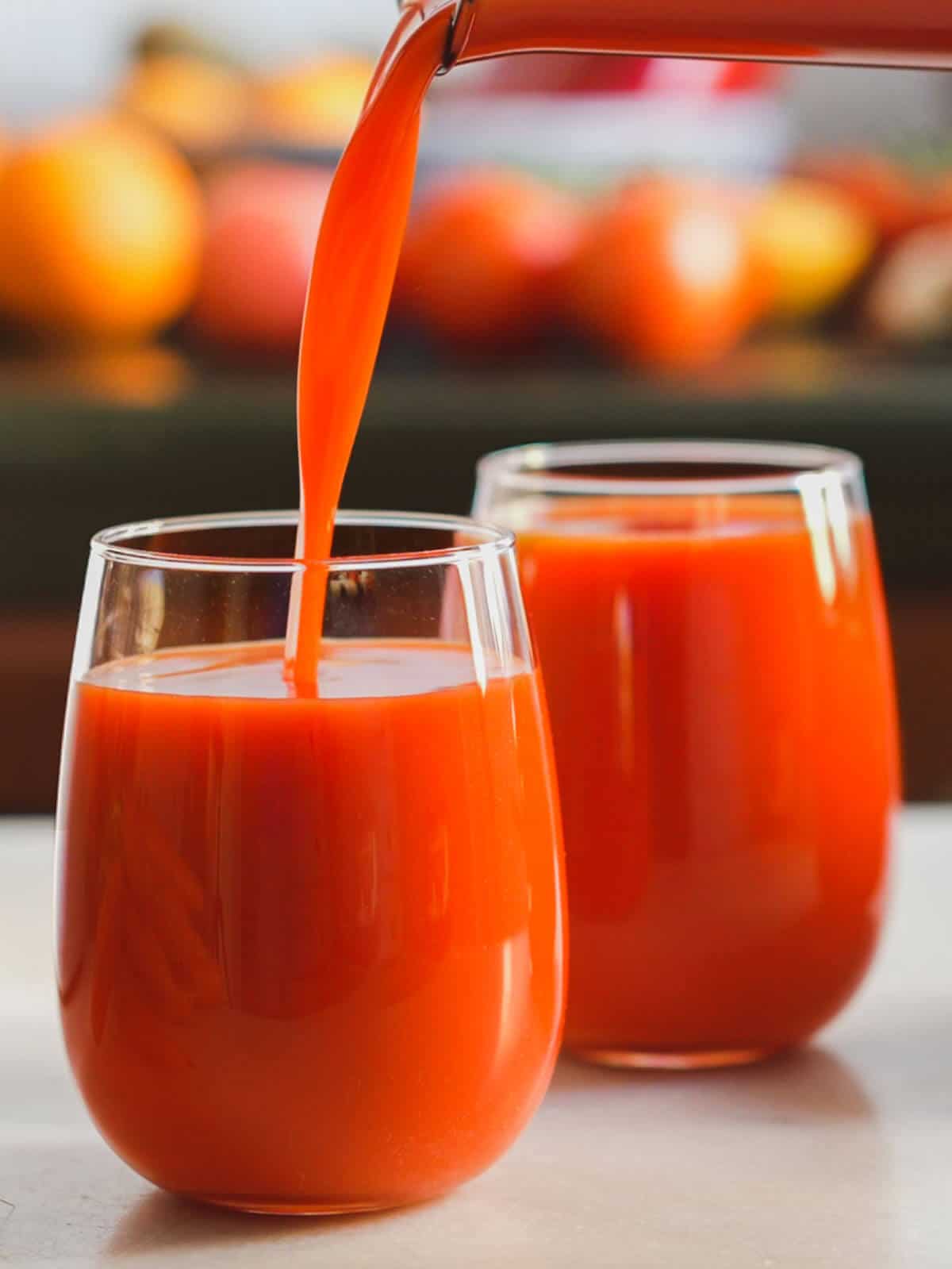 Hint: if you want to make this healthy juice but don't have a juicer yet, you can use a blender with a nut milk bag to separate the remaining pulp from the fresh juice.
Read on: how to juice without a juicer (fully-explained technique) or see how to do it for this drink on the recipe card.
Also, have a look at our juice storing tips to understand better how to keep your leftover juices and retain as many of their ingredients' nutrients as possible.
🍶 Substitutions
Red bell pepper - use orange or yellow peppers instead. Keep in mind that the flavor will be slightly different, and the red color will be considerably different. I don't recommend using green bell peppers because they are significantly more bitter than red, orange, and even yellow peppers, but you can use green bell pepper in green juices where you balance it with fruits with a sweet profile
Orange - use mandarine oranges or clementines instead. We have also tried Kiwi for a change, and it's yummy!
Carrot - substitute with half a beet.
If you like oranges as part of your juicing routine you should try this Morning Detox Juice with an unexpected ingredient you probably have on the fridge!
📖 Variations and more carrot healthy recipes
Try out some carrot ginger juicer variations with the following: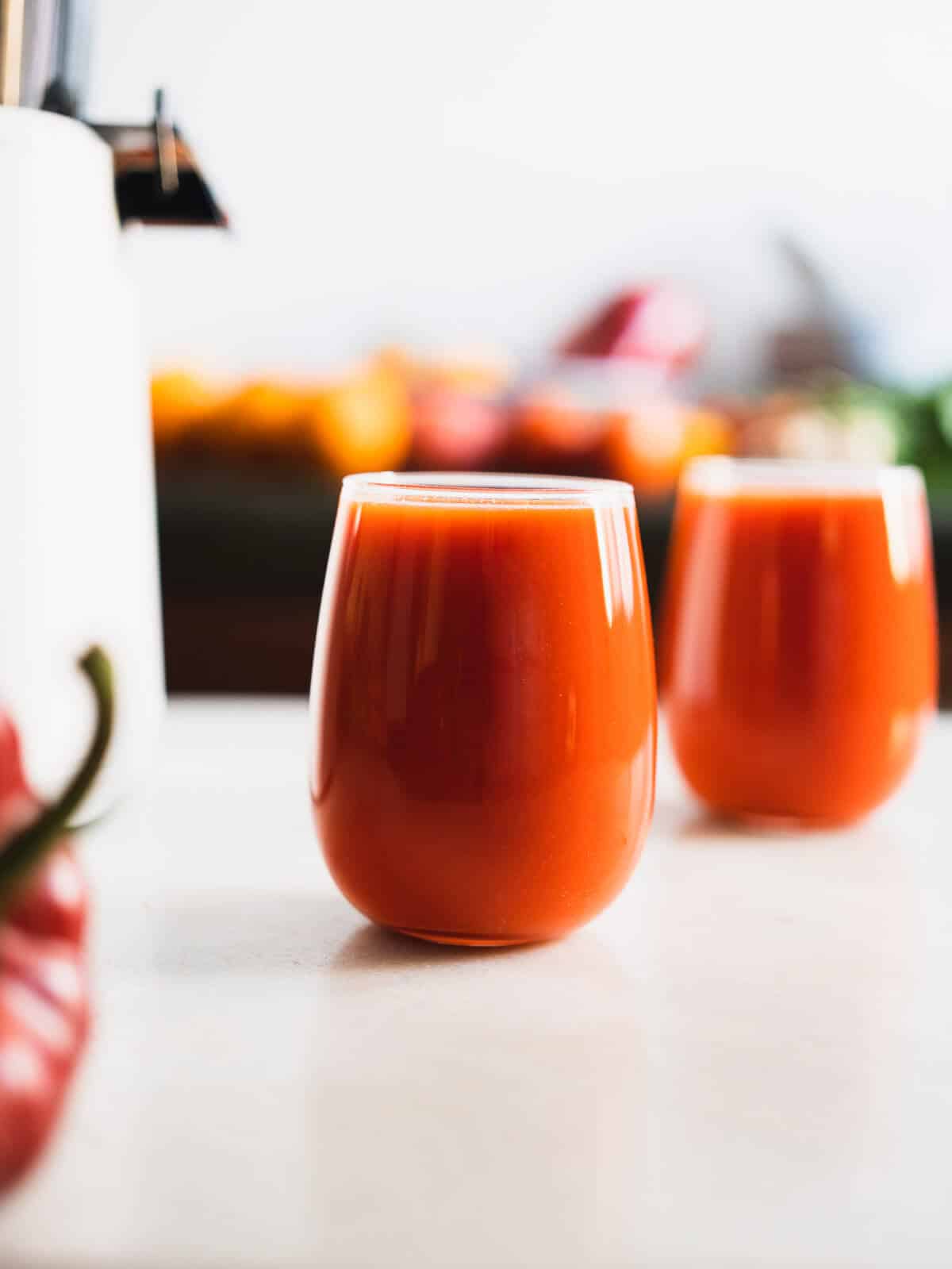 🍽 Equipment
Juicer - choose a cold-pressed juicer (affiliate link)over a centrifugal juicer. They are more expensive but are definitely the best option in the long run. They yield more juice, and since there is no heat involved as there is in centrifugal users, your juice preserves more nutrients and oxidizes slower (lasts more).
OR
Blender- if you don't have a juicer, you will need a high-speed blender

(affiliate link)

and,
Mesh strainer- when making juice, use a regular colander or nut milk bag. We recommend using the same ones we use to make almond milk.
Bowl - It is always better to use a large bowl

(affiliate link)

to work the blender method without making a mess in the kitchen early in the morning.
🥡 Storage
Store this carrot juice in a BPA-free (affiliate link), tightly sealed container in the fridge for up to 3 days.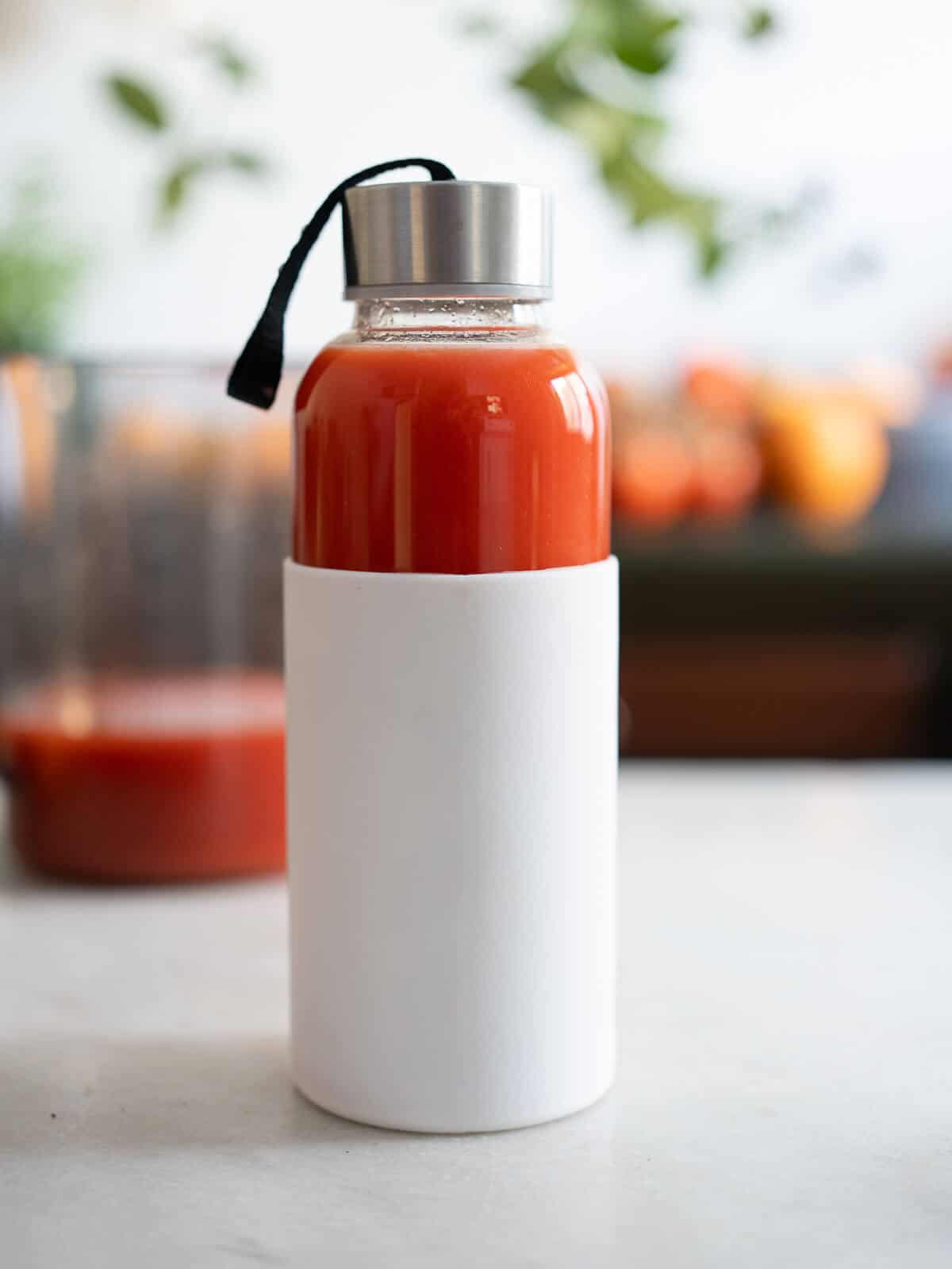 You can freeze this red juice in an airtight container, but it doesn't stand up well to freezing for more than 3 months. It will never reach the same nutrient density as fresh juice, but you will still enjoy its health benefits.
Want another red juice option? Try our pure strawberry juice.
💡 Top tip
Carrot and red bell peppers are great in sweet drinks and savory dishes too! Try out the vegan carrot tart!
✅ Red pepper carrot juice benefits
Immune system support: This juice is packed with vitamin C from red bell peppers, oranges, and tomatoes, which helps strengthen the immune system and protect against infections and diseases.
Anti-inflammatory properties: Ginger in the juice has natural anti-inflammatory compounds that can help alleviate symptoms of inflammation-related conditions, such as arthritis and muscle soreness.
Improved digestion: Ginger root is known to soothe the digestive system and help alleviate symptoms of indigestion, bloating, and nausea, promoting better gut health overall.
Heart health: The potassium and lycopene found in tomatoes, along with the antioxidants from other ingredients, can contribute to improved cardiovascular health by regulating blood pressure and reducing oxidative stress on the heart.
Enhanced skin health: The combined power of vitamin A from carrots, vitamin C from red bell peppers, oranges, and tomatoes, and antioxidants from all the ingredients helps to maintain healthy skin by promoting collagen production, fighting free radicals, and reducing inflammation.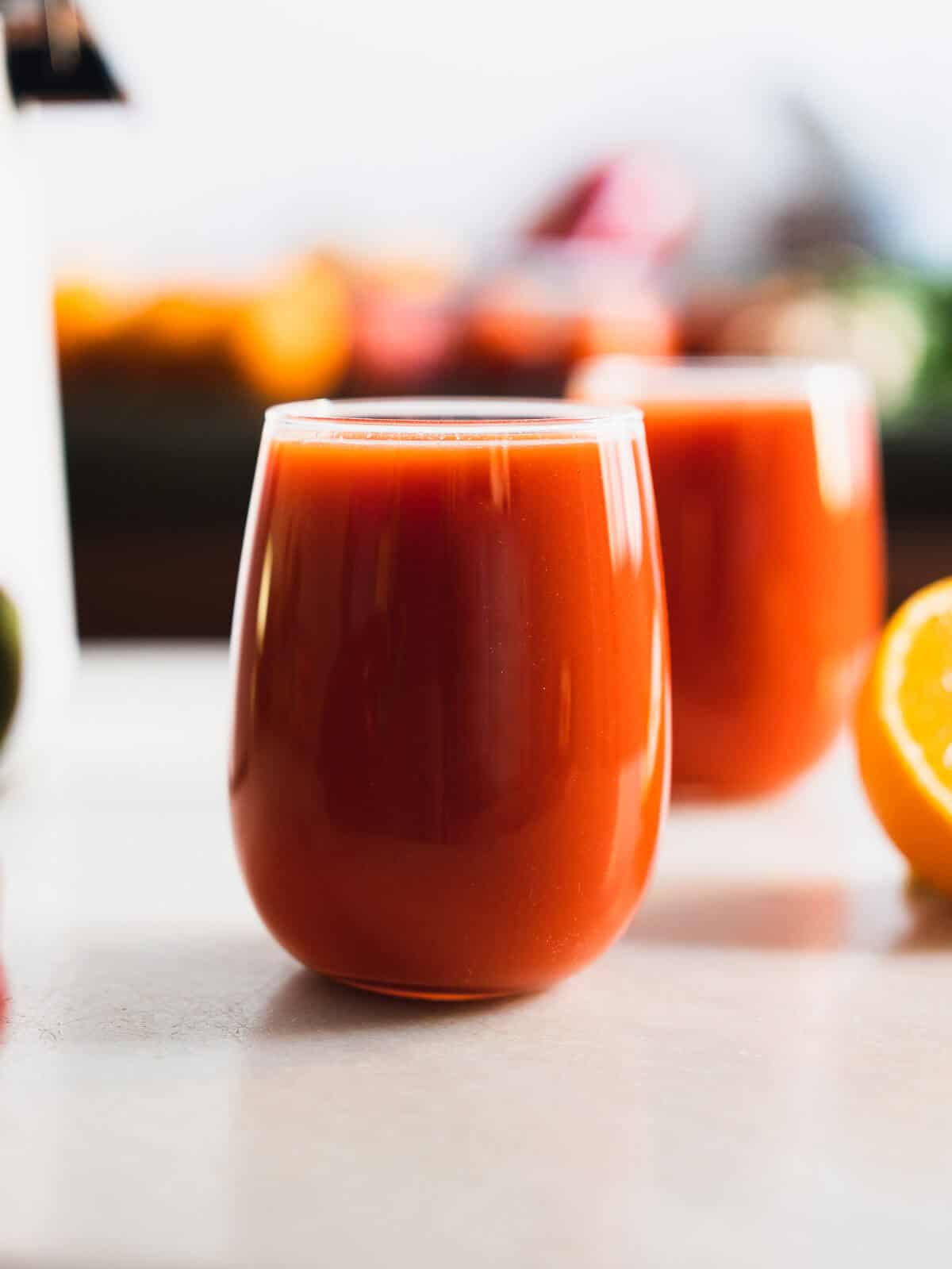 ⭐ If you try this red pepper juice recipe, let us know! 💬 Leave a comment, rate it, and don't forget to tag us @ourplantbasedworld on Instagram. Cheers!
📋 Recipe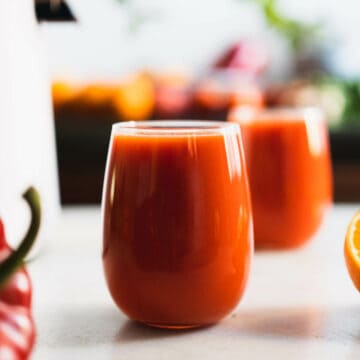 Red Bell Pepper Carrot Juice with Orange, Tomato and Ginger
Enjoy the vibrant flavors and health benefits of this refreshing Red Bell Pepper Carrot Juice. With a zesty twist of oranges, the tang of tomato, and a hint of ginger, this juice is packed with essential nutrients to boost your energy and immune system. Try this delicious and easy recipe today!
Equipment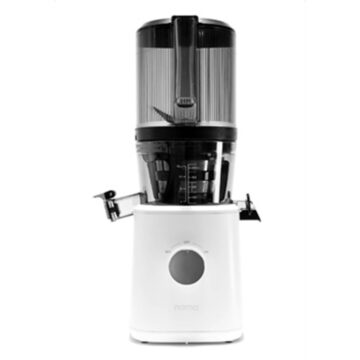 (affiliate link)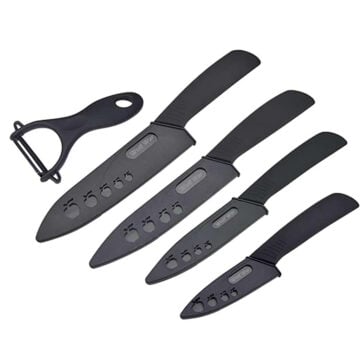 (affiliate link)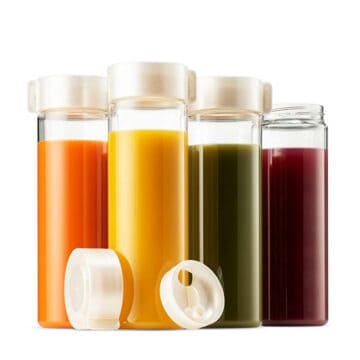 (affiliate link)
Ingredients
1

red bell pepper

medium, ~ 6 oz, deseeded and deveined

2

carrots

small, ~ 8 oz

2

oranges

or mandarine orange, tangerine, peeled

1

tomato

medium

½

inch

ginger

fresh
Directions
Wash vegetables and fruits thoroughly.

Remove the red bell pepper's green tops and the white veins.

Peel the oranges.

Cut all the ingredients into an appropriate size to fit the juicer to blend.
Juicer method
Juice. Add all the ingredients into the juicer, starting with the soft ones, followed by the tougher ones.

You can serve immediately or store closed in an airtight container for up to 3 days if using a cold press juicer or 24 hours if using a centrifugal user.
Blender method
Add the ingredients into a high-speed blender and 2 cups of filtered water.

Strain with a strainer or a nut milk bag.

You can serve it immediately or store closed in an airtight container for up to 24 hours.
Notes
It is unnecessary to peel the ginger; the Juicer will do it all.
Use our Coupon Code OPBW10 for 10% off, limited time only, at Nama Well Cold-Pressed Juicers

(affiliate link)

.
Nutrition Facts
Calories:
115
kcal
Carbohydrates:
28
g
Protein:
3
g
Fat:
1
g
Saturated Fat:
0.1
g
Polyunsaturated Fat:
0.2
g
Monounsaturated Fat:
0.1
g
Sodium:
48
mg
Potassium:
711
mg
Fiber:
7
g
Sugar:
19
g
Vitamin A:
12861
IU
Vitamin C:
158
mg
Calcium:
83
mg
Iron:
1
mg
Nutrition Facts
Red Bell Pepper Carrot Juice with Orange, Tomato and Ginger
Amount per Serving
% Daily Value*
* Percent Daily Values are based on a 2000 calorie diet.
🌡️ Food safety
Cook to a minimum temperature of 165 °F (74 °C)
Do not use the same utensils on cooked food, that previously touched raw meat
Wash hands after touching raw meat
Don't leave food sitting out at room temperature for extended periods
Never leave cooking food unattended
Use oils with a high smoking point to avoid harmful compounds
Always have good ventilation when using a gas stove
See more guidelines at USDA.gov.
Nutritional Disclaimer
The information shown is an estimate provided by an online nutrition calculator. It should not be considered a substitute for a professional nutritionist's advice. See our full Nutritional Disclosure here.
Affiliate Disclaimer
Please note that some of the links here are affiliate links, and I will earn a commission if you purchase through those links. I recommend all of the products listed because they are companies I have found helpful and trustworthy.