Today, we're whipping up a healthy spinach smoothie that's perfect for breakfast or as a light snack. This easy recipe features ginger root, which is known to help digestion and has anti-inflammatory properties. So, if you're looking for a nutritious drink to help you feel your best, give this Frozen Spinach Smoothie with Ginger Root a try!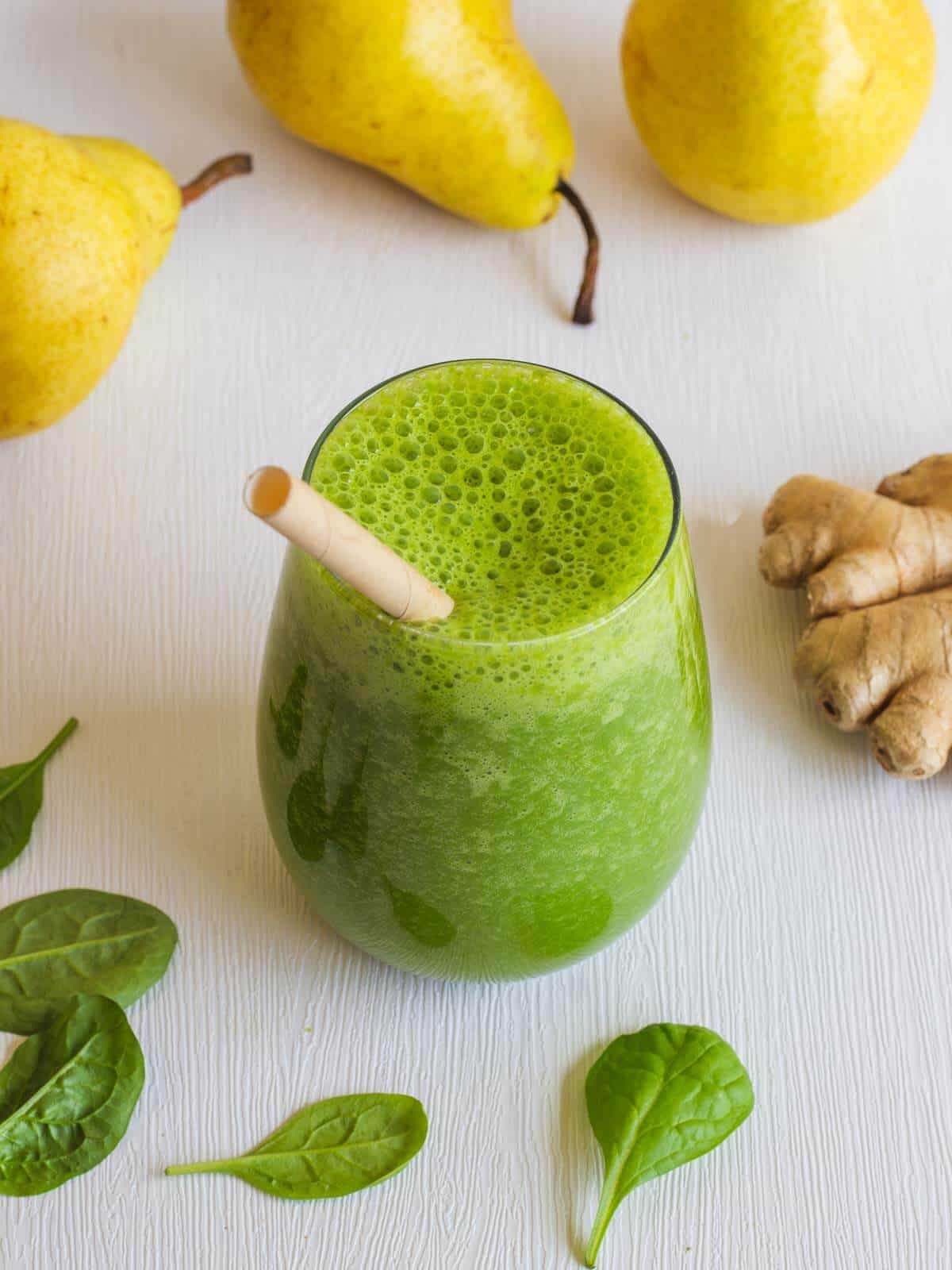 Drinking green smoothies is a great way to start your day, and as much as we love green smoothies, getting smoothies right is a different story; follow the steps for this healthy green smoothie recipe, and you will be adding them to your morning routine in no time.
This Ginger Green Smoothie was inspired by our Green Grapefruit smoothie on this site, which also contains greens, ginger, and pears (great for constipation). It pairs well with a tofu scramble to make a perfect nutritious vegan breakfast.
Ginger in smoothies can be tricky, as ginger tends to overpower the rest of the ingredients. The key is to balance it out with other mellow foods so they can all shine.
Jump to:
🧾 Ingredients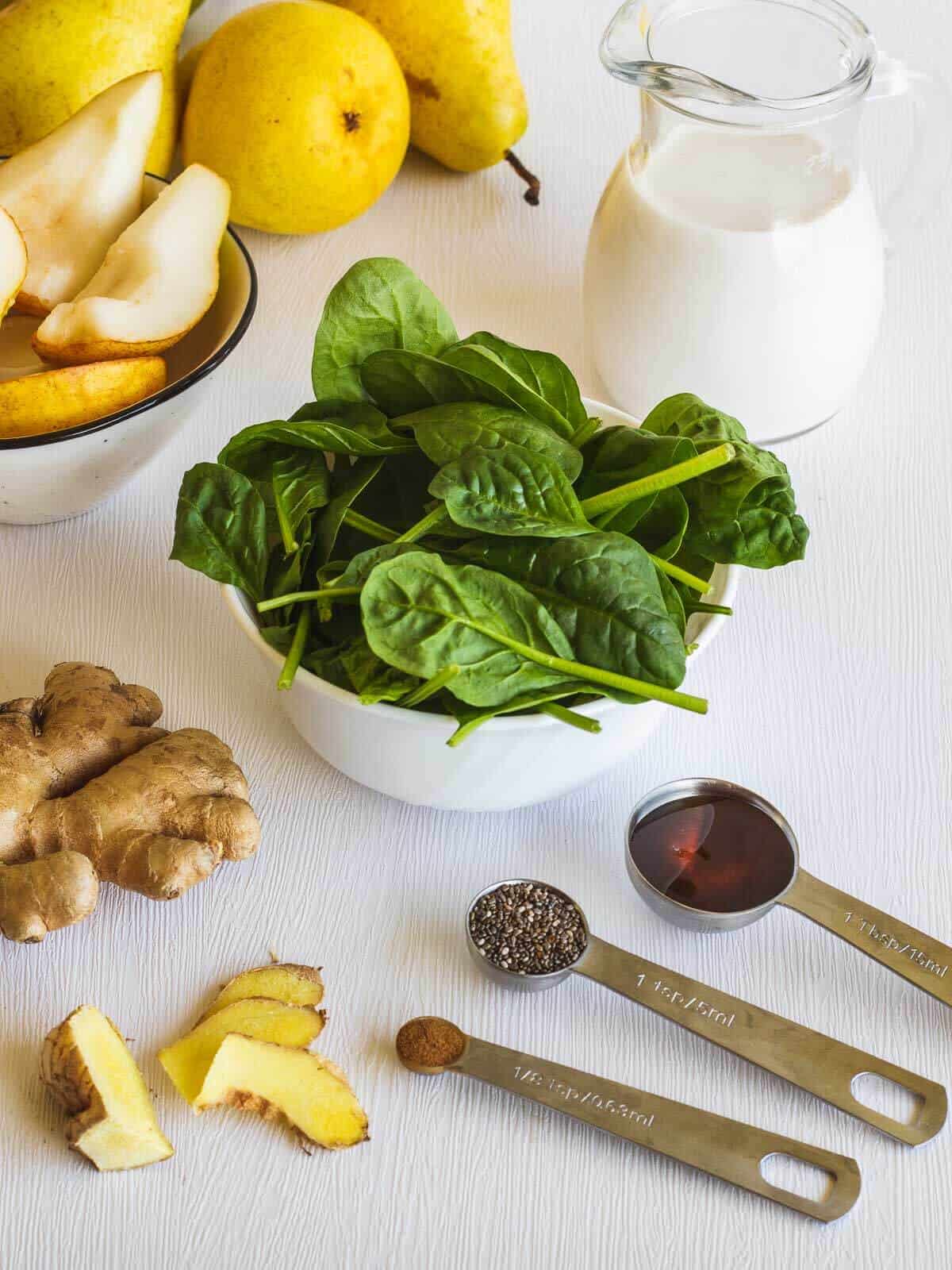 Frozen raw spinach: Packs a nutrient-rich punch, providing iron and essential vitamins without altering the smoothie's cool temperature.
Ripe pear: Adds a sweet, juicy element and contributes a smooth texture with a boost of dietary fiber.
Fresh ginger: Offers a zesty kick and aids in digestion with its anti-inflammatory properties.
Unsweetened almond milk: Serves as a creamy, dairy-free base that enriches the smoothie with a hint of nuttiness.
Maple syrup: Provides a touch of natural sweetness and brings a warm, caramel-like flavor to the mix.
Chia seeds: Thicken the smoothie while offering omega-3 fatty acids and helping to keep you full longer.
Pumpkin pie spice (optional): Introduces a cozy, aromatic depth and a hint of fall flavors to the smoothie experience.
See the recipe card for quantities.
🔪 Instructions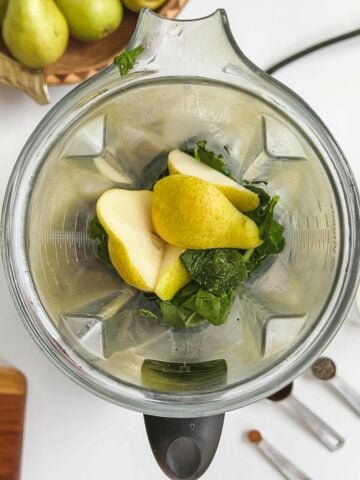 Step 1: Peel ginger and place all the ingredients in a high-speed blender, beginning with the liquids.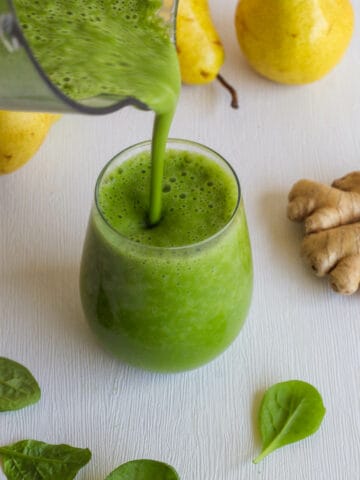 Step 2: Blend until the pear spinach smoothie is creamy, and serve immediately.
🍶 Substitutions
Frozen Spinach - instead of frozen baby spinach, you can make green smoothies with frozen kale. Make sure you only use the leaves and strip out the stems; otherwise, the ginger smoothie will have an unpleasant sharp flavor. You can also use power greens blend or any leafy greens.
Ginger root - use one teaspoon of ginger powder instead.
Pear - use frozen banana or frozen pineapple chunks (sweet fruit) to make up for the sweetness; plus, they make a fantastic flavor combo on green smoothie recipes.
Almond milk - any dairy-free milk works here. If you want more protein, use homemade soy milk, and if you want to benefit from the dietary fiber and cholesterol-reducing benefits of oat milk, you can use that. Check out our Oat milk smoothie.
Chia seeds - feel free to use flax meal instead or skip them. We like adding a tablespoon of seeds to increase the antioxidant, fiber, and healthy fats content of healthy smoothie recipes.
Spices - instead of pumpkin pie spice mix, you can use cinnamon powder.
📖 Variations
Some variations for this tasty green smoothie we often use.
Maca root - add 1-3 teaspoons of this powerhouse powder. Ginseng is also an adaptogen, a substance that raises the resistance to diseases and also provides emotional health improvements.
Protein - add a scoop of organic plant-based protein powder

(affiliate link)

to make this smoothie a post-workout ginger spinach smoothie. You can also use pitted dates or date paste after working out since they help replenish the body faster.
Tangy - add lime or lemon juice for a citrus note.
🍽 Equipment
Make this spinach ginger smoothie using a high-speed blender such as a nutribullet (affiliate) for best results. A good blender is essential to making a perfect smoothie every time.
See this post-workout smoothie for a plant-protein-powered smoothie.
🫙 Storage
These Green Ginger Smoothie leftovers will keep in a covered mason jar in the refrigerator for up to one day, though best when fresh.
💡Top tip
It is best to use organic frozen fruit to get the best of its health benefits, nutritional value, and taste. If you only have fresh fruit and fresh spinach, you can still enjoy this delicious smoothie. Simply add ice cubes, and you may need to add ½ more plant milk, ½ cup plant-based yogurt, or half an avocado to make it creamy.
❓FAQ
What are ginger smoothie benefits?
Adding ginger to a detox or weight loss spinach smoothie recipe is a great idea because ginger has anti-inflammatory and weight loss properties. (source)
Ginger may also drastically drop blood sugar levels, thus having anti-diabetic properties. (source)
Ginger may also help reduce menstrual pain (source) and chronic indigestions. (source)
Consuming ginger can also help reduce joint pain in people with osteoarthritis. (source)
Ginger can also help fight infections, inhibit the growth of various bacteria (source), and lower cholesterol levels. (source)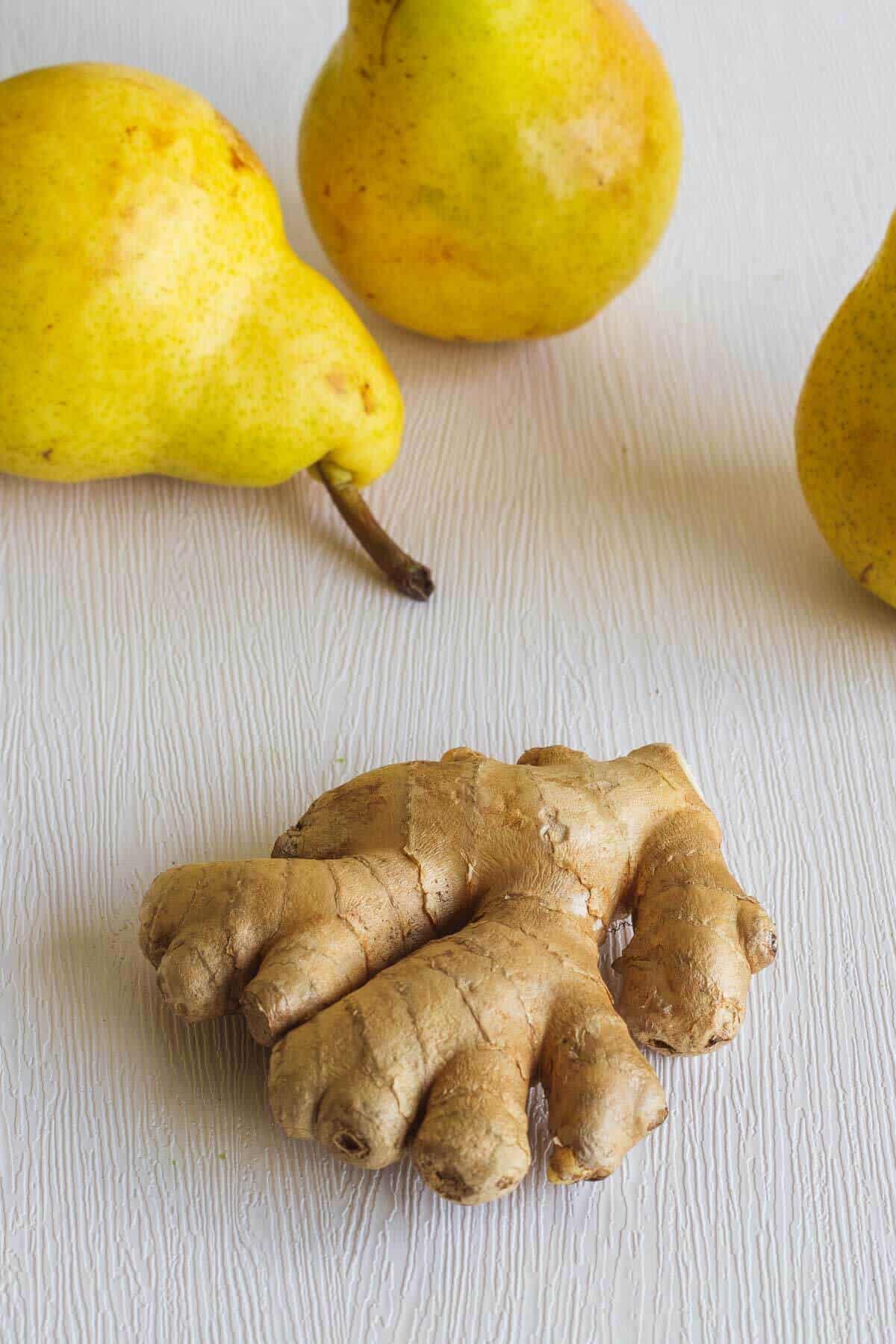 Read on: Juice for joint pain » and Watermelon Ginger Smoothie »
If losing weight is part of your fitness goals, we recommend alternating this smoothie with the Pineapple Cucumber Juice for Weight Loss and Celery Juice »
🥤 More spinach green smoothies
Try out our Spinach Blueberry Banana Smoothie and spinach smoothie with pear, two delicious green smoothies powered by the antioxidant power of blueberries.
Love apples? This Spinach Apple Smoothie has great flavor and is excellent if you want to lose weight because, just like this smoothie, it has a low-calorie count, making it a great detox spinach smoothie to satisfy sweet cravings.
In love with pineapples? Go for this green pineapple banana spinach smoothie; it's such a treat!
This green smoothie for constipation with apples and carrots can do all the work when things are not flowing!
Include more weight loss-promoting juices and smoothies to your diet by adding a carrot, cucumber, and celery juice, green cabbage juice, red cabbage juice, pineapple strawberry smoothie, and strawberry banana spinach smoothie to your weekly smoothies and juices weekly line-up for breakfast or pre-work-out snacks.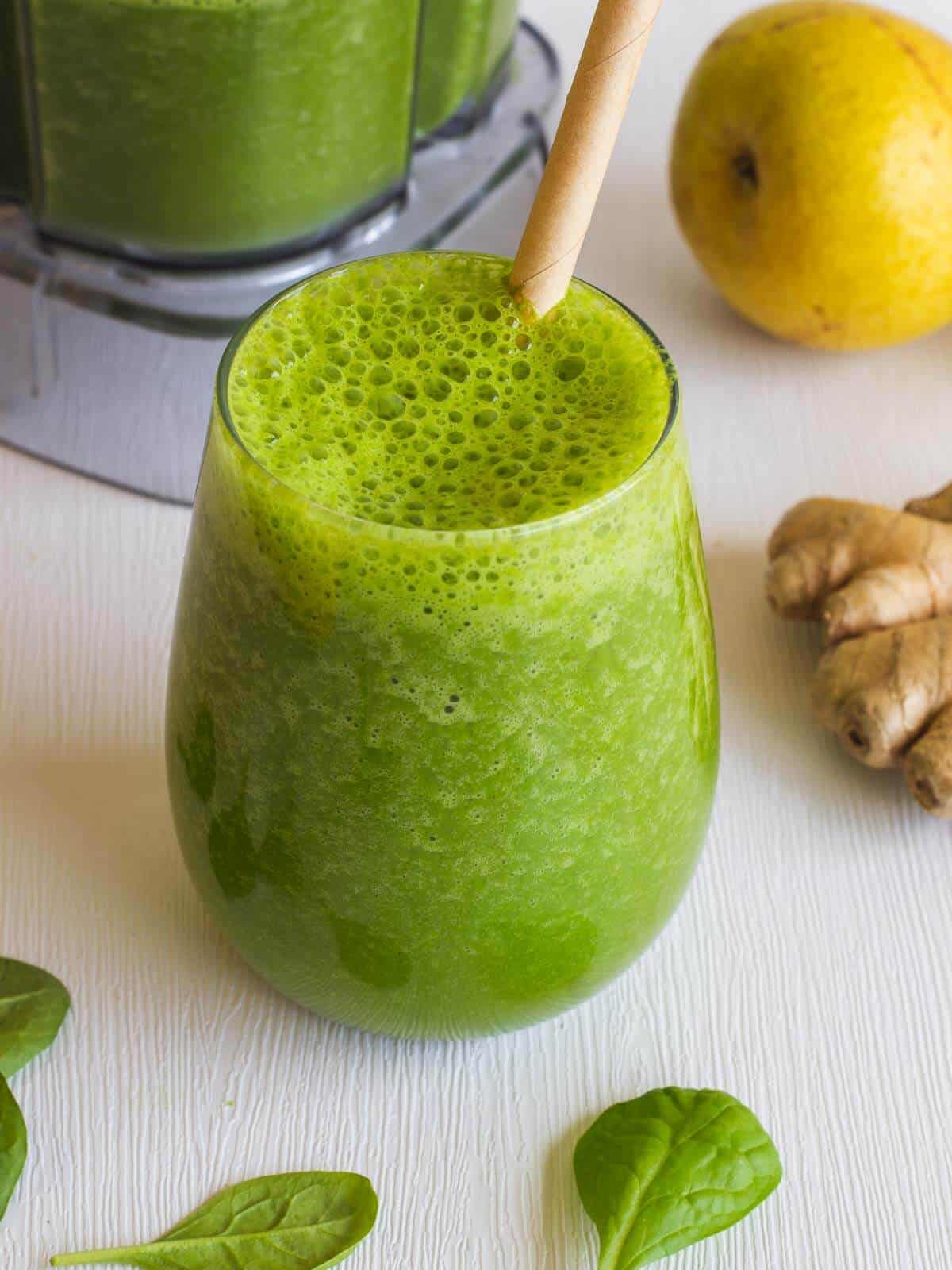 If you try this spinach smoothie for weight loss, let us know! Leave a comment, rate it, and don't forget to tag a photo #ourplantbasedworld on Instagram. Cheers!
📋 Recipe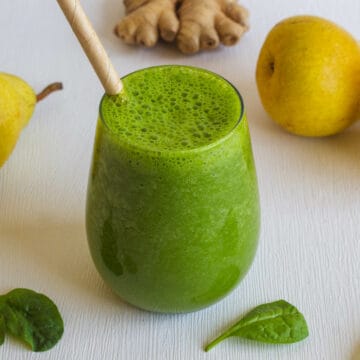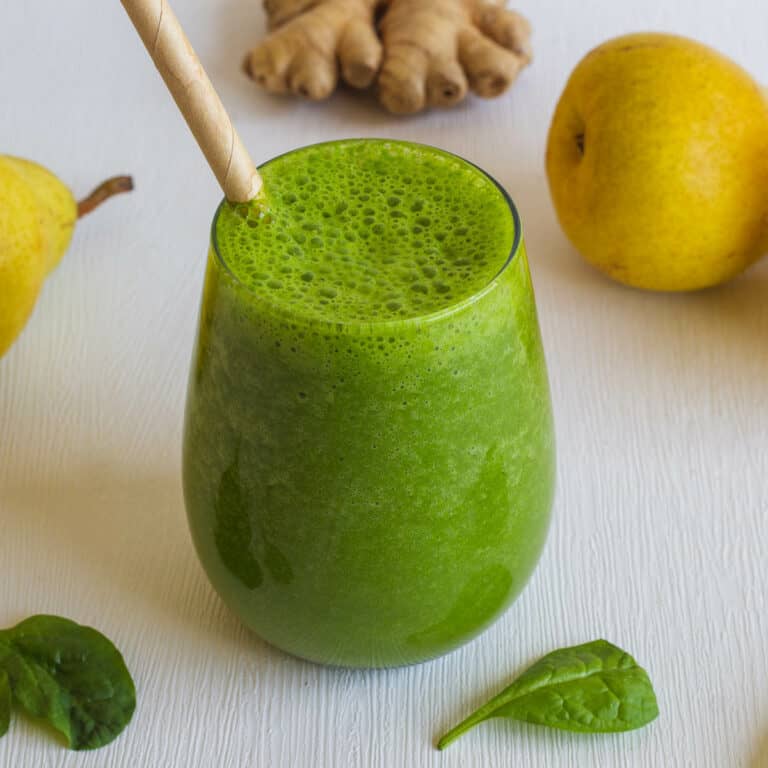 Frozen Spinach Smoothie with Ginger Root
Is there anything better than a fresh, delicious smoothie on a hot day? This Ginger Green Smoothie with ginger is the perfect drink to help you cool down and refuel. This smoothie is a nutritional powerhouse and loaded with antioxidants, vitamins, and minerals! Plus, it's quick and easy to make.
Equipment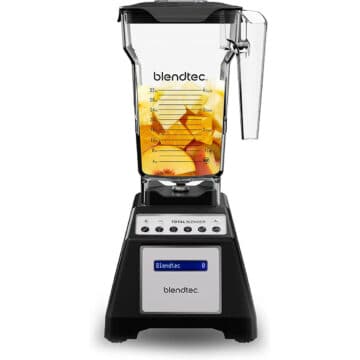 (affiliate link)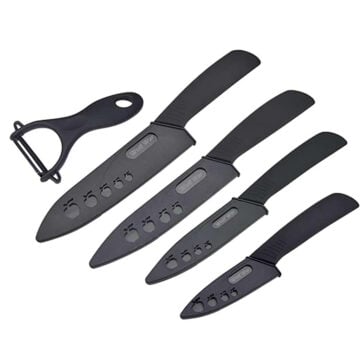 (affiliate link)
Directions
Prepare ingredients and add frozen spinach, pear, almond milk, peeled and chopped ginger, chia seeds, and maple syrup to a blender and blend on high until smooth.

For a thicker smoothie, add more pear or frozen spinach. For a thinner smoothie, add more plant milk or water (it will affect sweetness). Taste and adjust flavor as needed, adding more pear or maple syrup for sweetness and more plant milk.

Serve immediately and enjoy cold.
Notes
Add agave or maple syrup for extra sweetness or date paste. We like using dates because they have a ton of beneficial post-workout benefits.
Vegan Clean Protein: if using the clean protein powder

(affiliate link)

, add our 10% discount code OURPBWORLD10 at check-out to enjoy the benefit. (affiliate)
Nutrition Facts
Calories:
147
kcal
Carbohydrates:
27
g
Protein:
6
g
Fat:
3
g
Saturated Fat:
0.1
g
Polyunsaturated Fat:
1
g
Monounsaturated Fat:
1
g
Trans Fat:
0.01
g
Sodium:
252
mg
Potassium:
540
mg
Fiber:
7
g
Sugar:
16
g
Vitamin A:
13746
IU
Vitamin C:
11
mg
Calcium:
333
mg
Iron:
3
mg
Nutrition Facts
Frozen Spinach Smoothie with Ginger Root
Amount per Serving
% Daily Value*
* Percent Daily Values are based on a 2000 calorie diet.
Nutritional Disclaimer
The information shown is an estimate provided by an online nutrition calculator. It should not be considered a substitute for a professional nutritionist's advice. See our full Nutritional Disclosure here.
Affiliate Disclaimer
Please note that some of the links here are affiliate links, and I will earn a commission if you purchase through those links. I recommend all of the products listed because they are companies I have found helpful and trustworthy.