To be vegan in Italy or just trying to eat more plant-based meals can be challenging. With all of the cheese and meat-heavy dishes on menus, it's hard to know where to start; that's why we've put together a list of our favorite vegan Italian recipes that will have you enjoying the best Italian vegan recipes and others that we have veganized.
These recipes are sure to please even the most carnivorous eaters, from creamy risottos to delicious pestos. Let's get you inspired!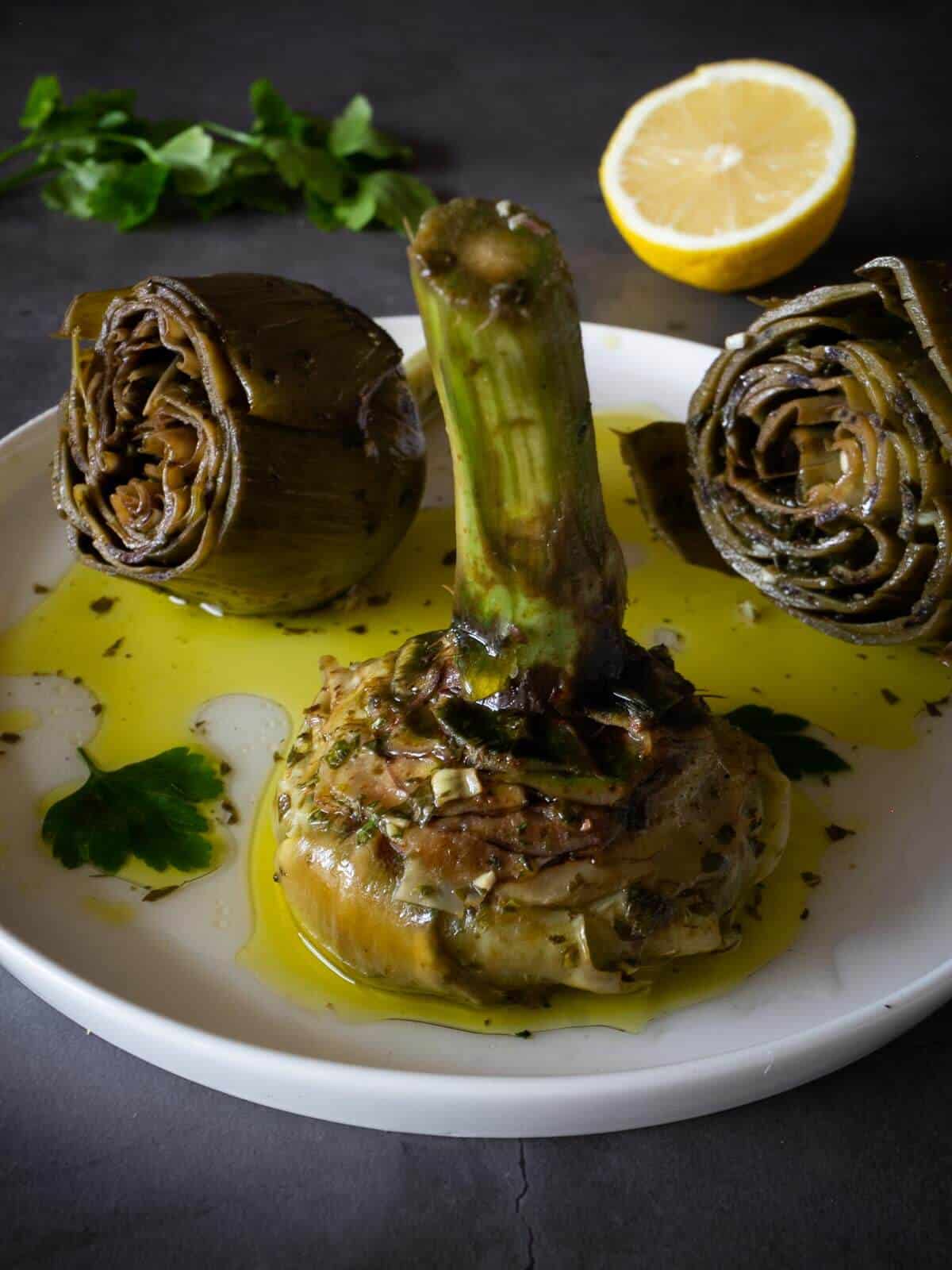 Here is our selection of Vegan Italian Inspired Recipes. We have developed them as we arrived to live in Italy and have been able to enjoy their exquisite gastronomy.
We constantly feel like we need to find the way around all the dairy, cheese, and meat in Italian cuisine.
Here you will find some vegan recipes that have been veganized and others accidentally vegan.
We hope you choose to cook one or two of these vegetarian Italian food recipes that have won our hearts while living here in Italy!
Appetizers
Let's start with some fantastic vegan Italian appetizers.
Italian vegan pasta recipes
We love making our own homemade pasta, from noodles to ravioli; you will find your way through plant-based eating without touching an egg.
Side dishes
Vegan Italian side dishes are probably the most common to find, as contorno, how here we call side dishes, usually comprise a variety of vevetables.
Main dishes
This is the toughest part; vegan Italian dishes that are eaten as main dishes. Luckily, just like pasta, there are many different rice options using risotto rice. Also, it is common to stuff vegetables with meat, which can be easily replaced with tofu and nuts.
Vegan Italian dressing and sauces
Dessert
This is another difficult one, but here we offer some options for Vegan Italian dessert.
If you try these Italian vegan recipes, let us know! Leave a comment, rate it, and don't forget to tag a photo #ourplantbasedworld on Instagram. Cheers!