Although it's not quite Summer season yet, the temperature has certainly started to rise, and we're all eager to find ways to cool down. This year, why not try some delicious vegan summer recipes instead? From fruity smoothies to perfect picnics, we've covered you with everything you need to make your summertime eating as enjoyable as possible. So get ready to discover some amazing new flavors!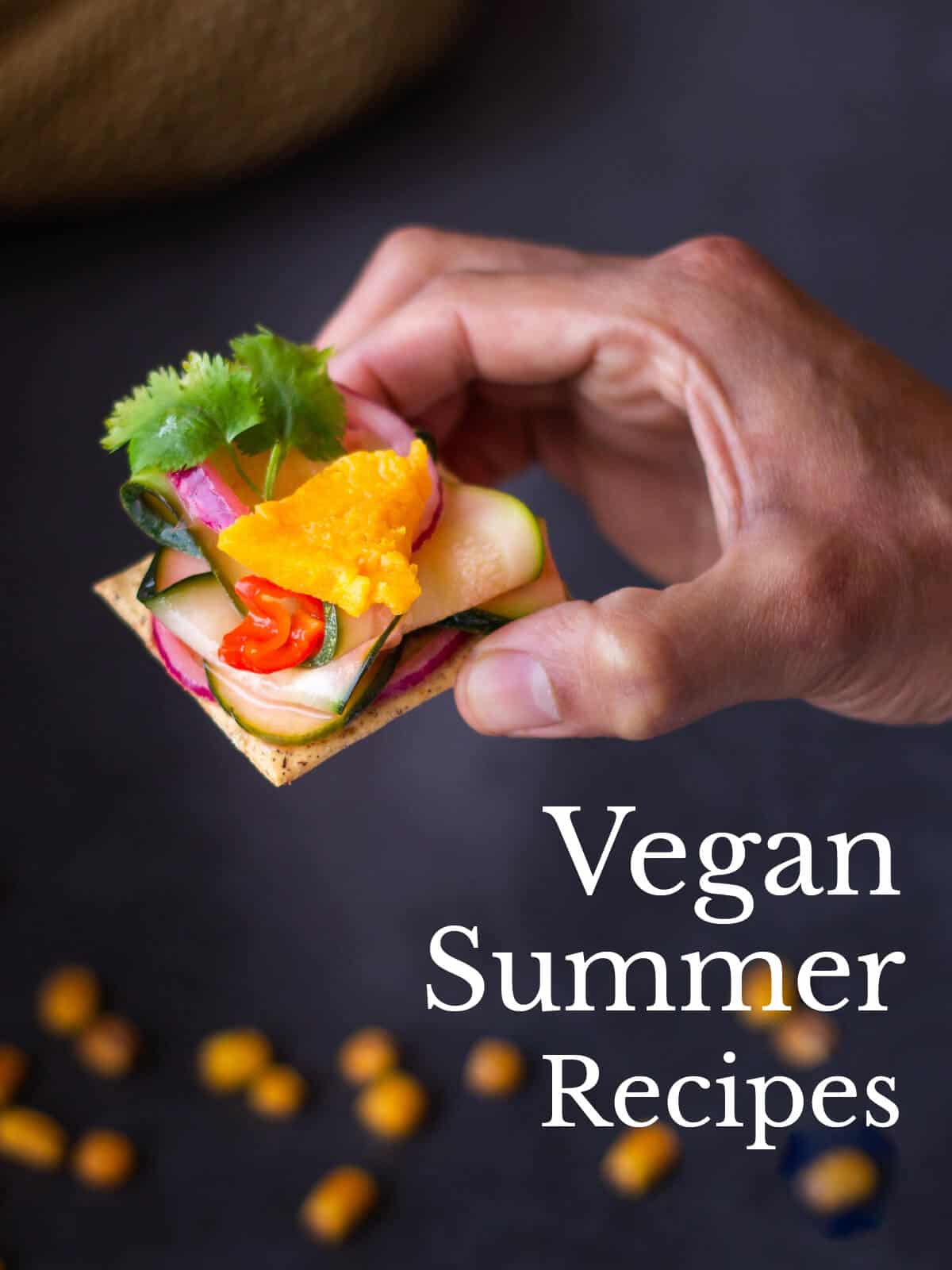 We feel like making our favorite Fresh and Vegan Summer Recipes with the long-waited summer knocking on our doors.
Let's explore the best vegan summer recipes, from delicious healthy juices, smoothies, and light lunch recipes to summer desserts and ripe tomato soup.
Expect Citrus, Light, and indulgent entrées and side dishes.
You will find fresh appetizers such as the outstanding Vegan Ceviche, or maybe something more filling yet Fresh and Tangy like our Lemony Spaghetti with Tequila-roasted Almonds.
Don't forget to try our Andalusian Gazpacho or Delicious Mango Smoothie or a Guilt-Free Nicecream for dessert.
Breakfast
Summer is the perfect time to enjoy refreshing and light breakfast recipes. From vegan overnight oats to smoothies bowls, these recipes are perfect for a healthy start to your day. Plus, they're all vegan-friendly so that you can indulge guilt-free! Whether you're looking for an on-the-go breakfast or something to enjoy at home, these recipes have you covered. So what are you waiting for? Get cooking!
Snacks and beverages
Out list of healthy summer vegan snacks, including smoothies and sweet treats.
Appetizers
These vegan summer appetizers can easily sneak into any BBQ or grilling party. They are great for initiating your Summer parties while remaining on the table to mix and match.
Side dishes
As summertime approaches, the vegan summer side dishes options for side dishes increase. There are a variety of recipes that can provide vibrant and flavorful sides that will complement any meal. Whether you are looking for something fruity or savory, there is a perfect option out there for you. Keep reading to discover some amazing vegan summer side dish recipes!
Dinner ideas
As the weather starts to heat up, it can be tough to come up with ideas for easy and satisfying vegan dinners. But don't worry – we've got you covered! Check out our favorite summer vegan recipes below, from light salads to hearty main dishes.
Desserts
Some vegan summer desserts ahead! You don't need eggs, butter, or dairy to make delicious summer desserts. In fact, you can use fresh fruits and vegetables to create sweet and satisfying treats that everyone will love. Whether you're looking for a light dessert or something more indulgent, these vegan recipes have you covered.