Christmas is around the corner, and we plant-based eaters and vegans are looking forward to planning the best vegan feast.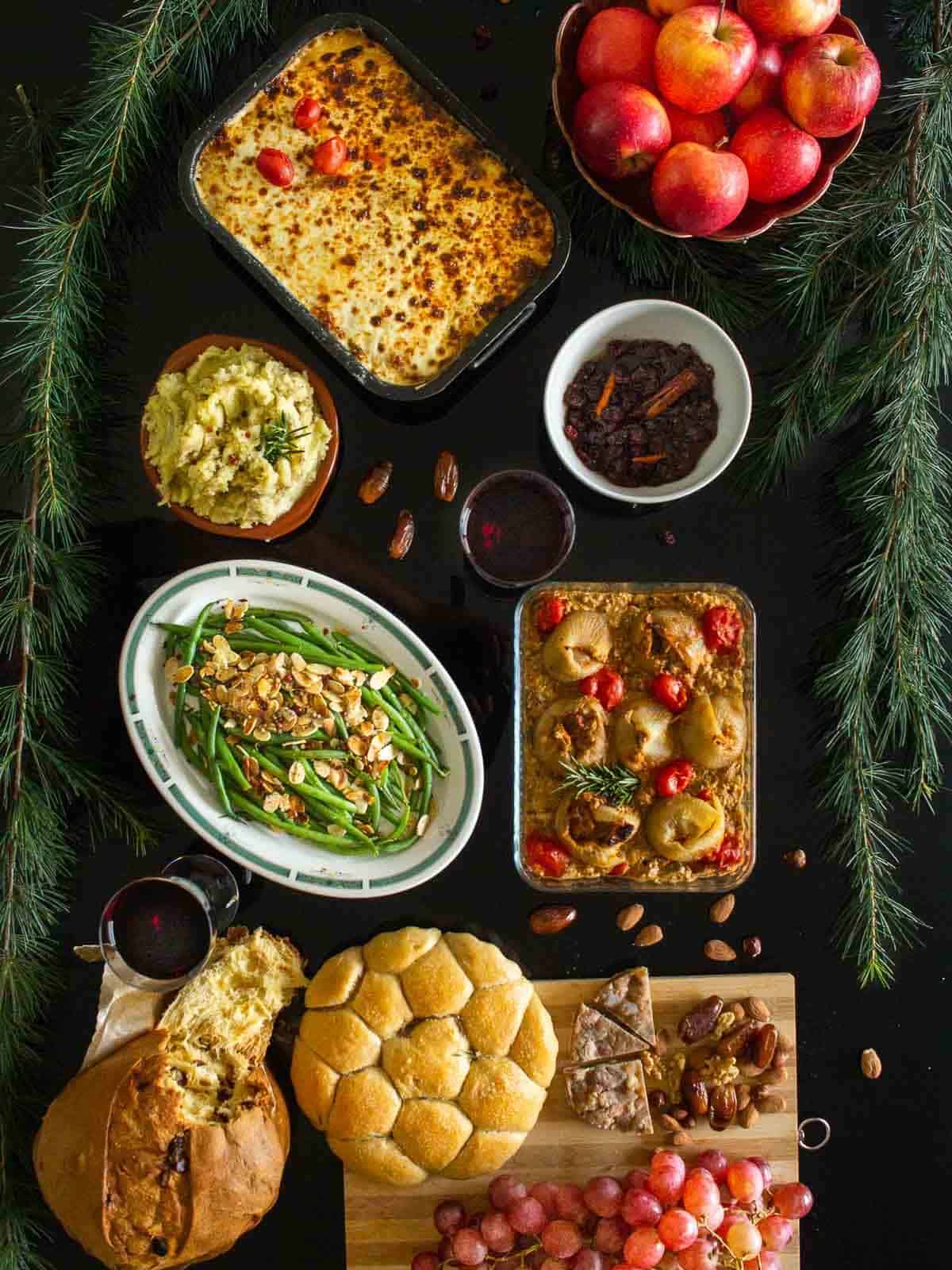 As Plant-based eaters, spending holidays with our relatives always made us a little anxious about food. We have large families spread out between Panama, the USA, and Argentina, with different holiday traditions and staple holiday dishes.
Since we love to cook, we always sneak a couple of dishes here and there, as we never trade for only one vegan option; we also want to feast! Don't we all?
A Vegan Christmas Menu Perfected Over Time
Over the years, we have tried different recipes, depending on the location, as it might be a cold, mild, or hot Christmas. We always cook, considering everyone will eat, so we like to make enough, so our families can taste and understand that we are not missing out on flavor; we just have different choices.
As a result, we have always been cheered, either out loud or silently, with empty pans and casseroles, wiped out by meat-eaters next to halfway eaten turkeys and hams trays.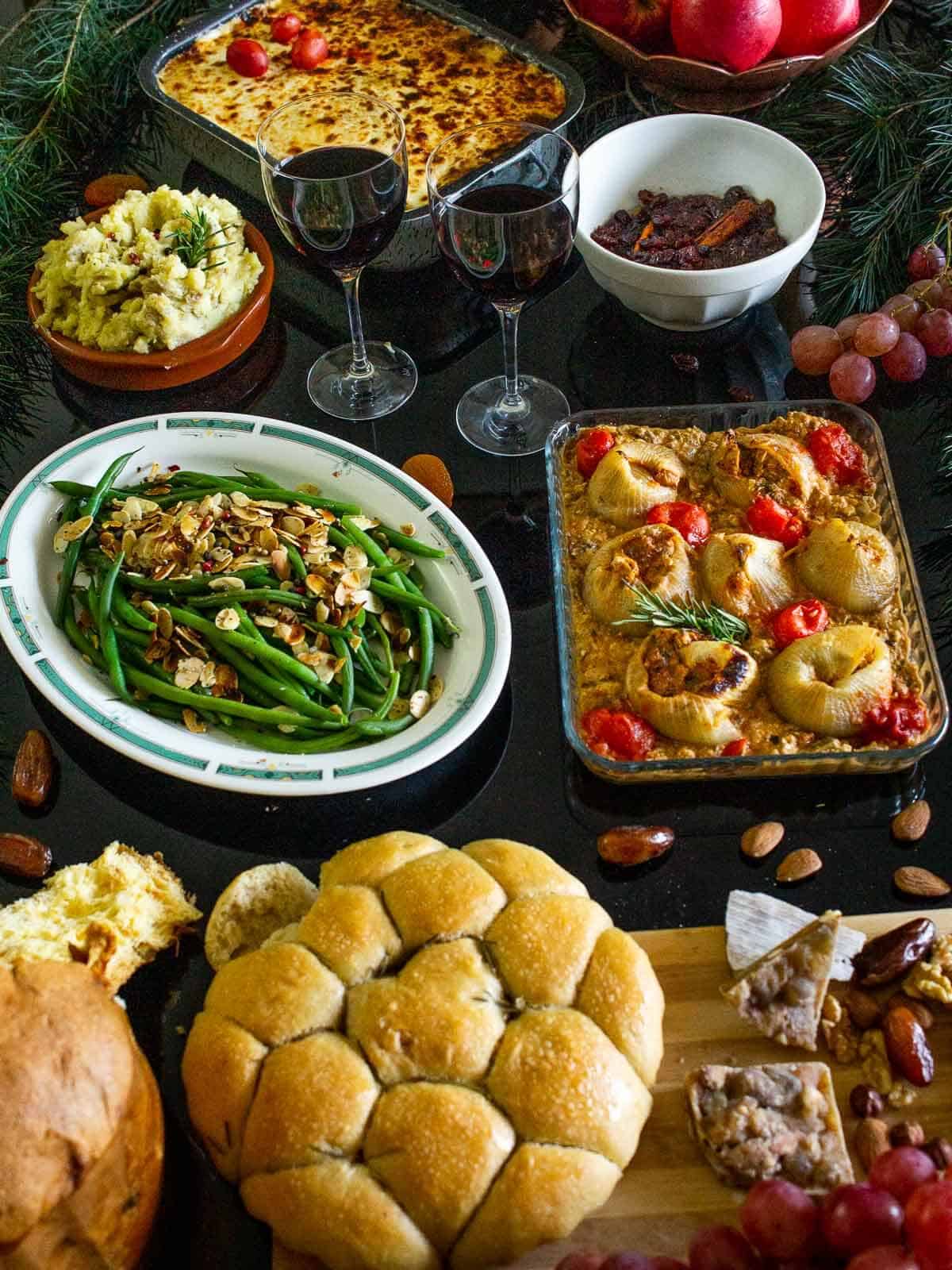 I am not blowing my own trumpet here, but this collection of dishes has made us very proud throughout the years. It would make for a fantastic Vegan Christmas dinner for a small family, a party of four, or if, as we always do, have Christmas brunch with the dinners' leftovers.
This year, as we imagine is also the case for many of you, we will have a Christmas for two. It made us a little sad, but we also understand that it's just a matter of time, and spending Christmas here in Italy by ourselves is also a way to showing love and care for our elder loved ones.
This article lists every single recipe we used, from the homemade spiced cranberry sauce and stuffed onions to the Sweet Potatoes and Eggplant Casserole.
We have everything you will need right here for Christmas Day! Some of the recipes you can make ahead of time so you can keep the lead up to that special meal to sip an excellent wine and spend quality time with your guests or your beloved one.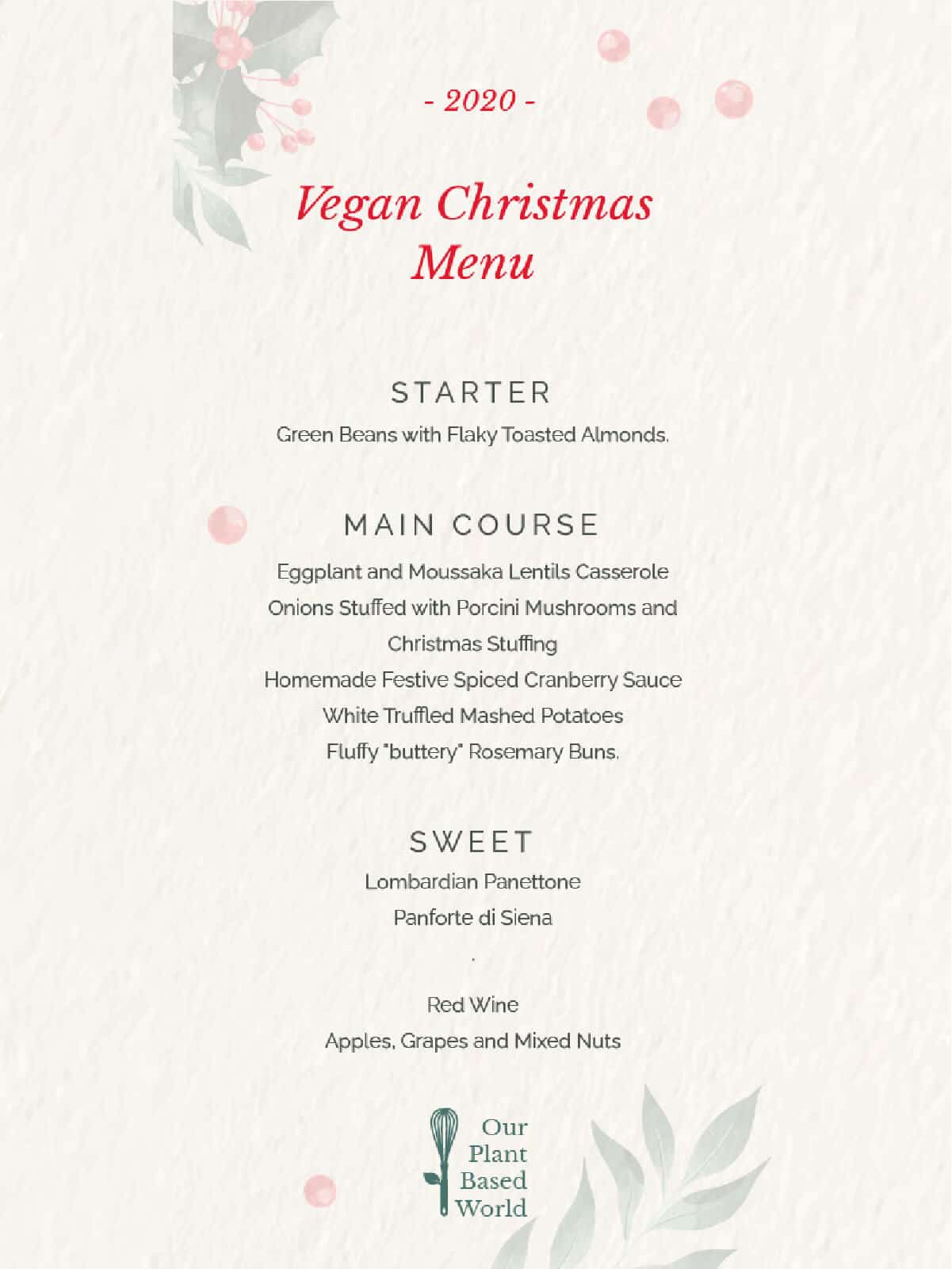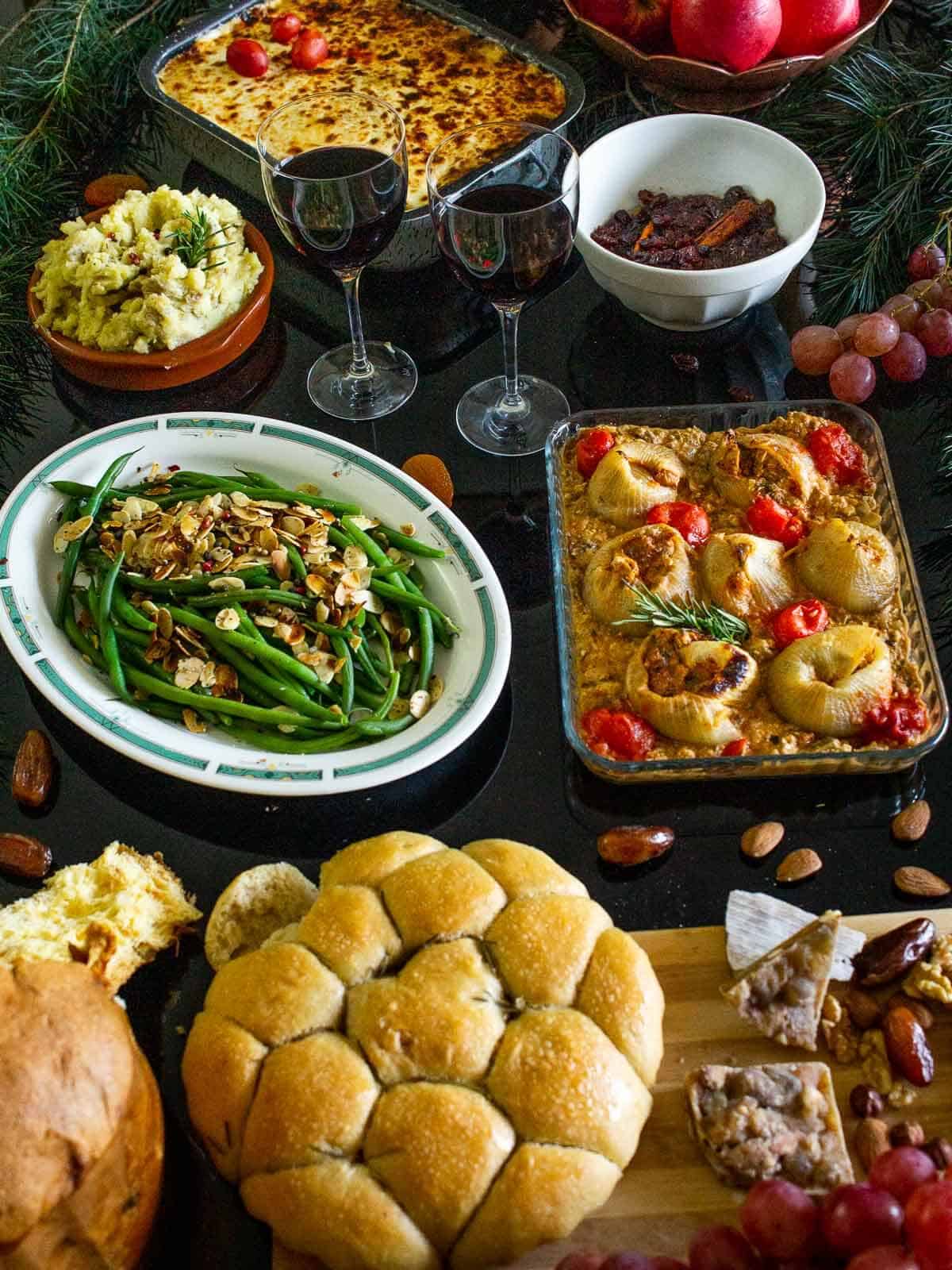 Vegan Christmas Menu Recipes
Here we have listed all the ingredients and recipes for the Vegan Christmas menu feast!
Featuring a flavor-packed Sweet Potato and Eggplant Casserole, a delicious Porcini Mushrooms stuffing with their stuffed onions, homemade festive cranberry sauce, Green Beans with Flaky Toasted Almonds, White Truffled Mashed Potatoes and fluffy Rosemary Bread Buns.
We finish this off with these two Italian Classics: Lombardian Panettone and Panforte di Siena (similar to the Spanish Turrón). We love these two, and having just moved to Northern Italy, we just went traditional here, as the quality of these treats is just heaven.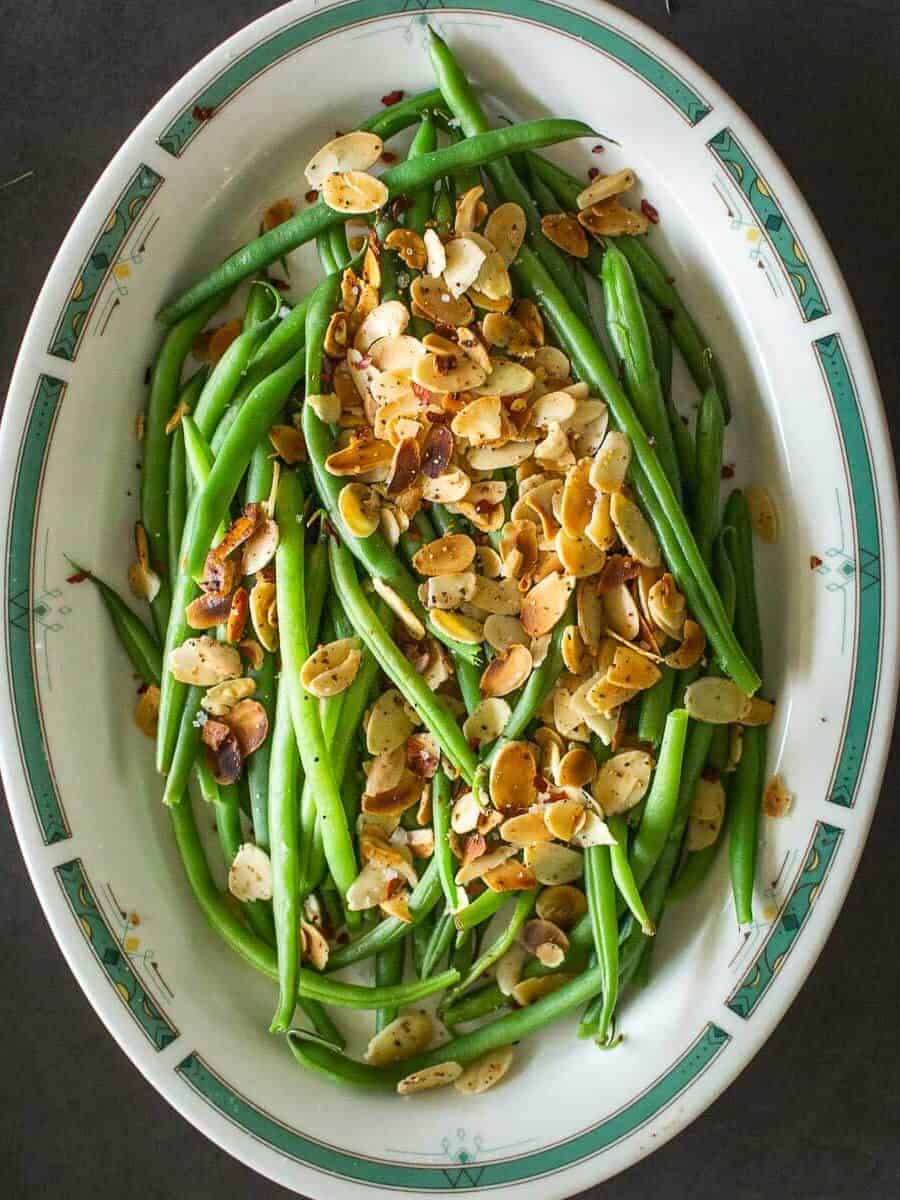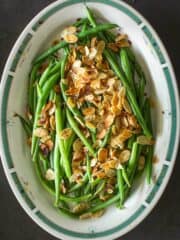 Recipe: Green Beans with Flaked Toasted Almonds
Perfect for Christmas dinner or brunch, these green beans with flaked almonds make the perfect side for any given dish. They are crunchy, tasty, tangy, and light.
Make this Recipe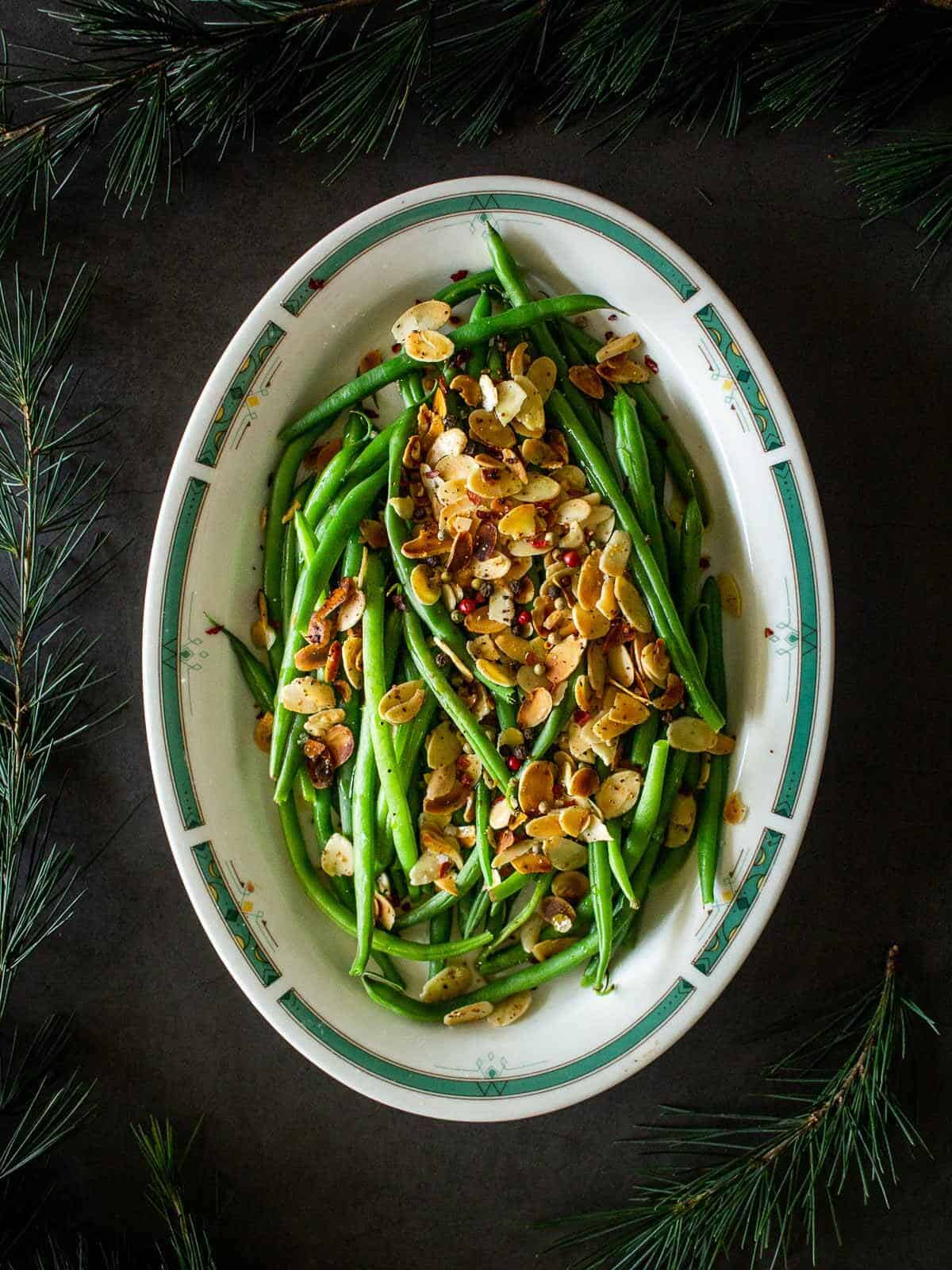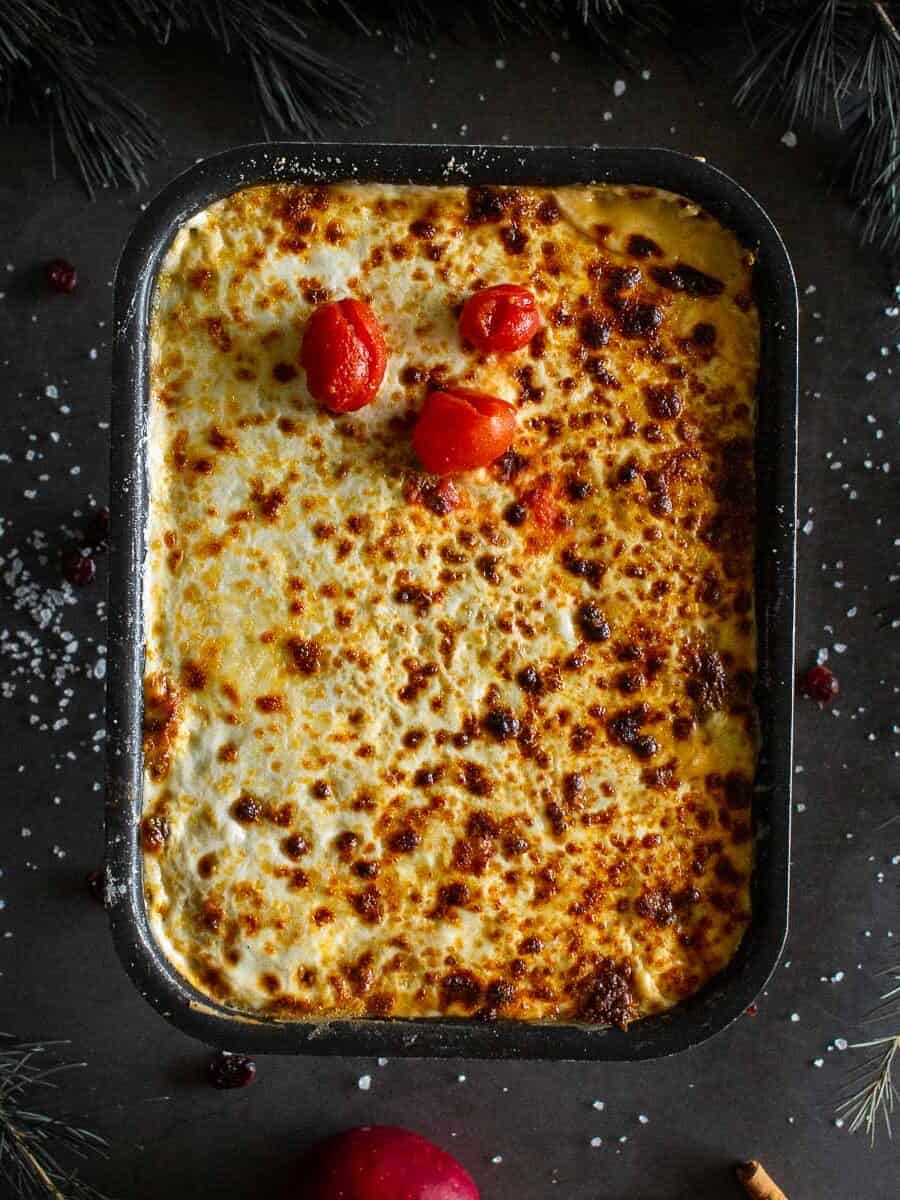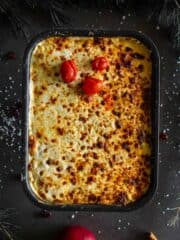 Recipe: Vegan Vegetable Casserole
This Vegan Vegetable Casserole makes an excellent Christmas table main dish. We have made it our Holiday Dinner's centerpiece, and it is now considered a staple of our feast.
Make this Recipe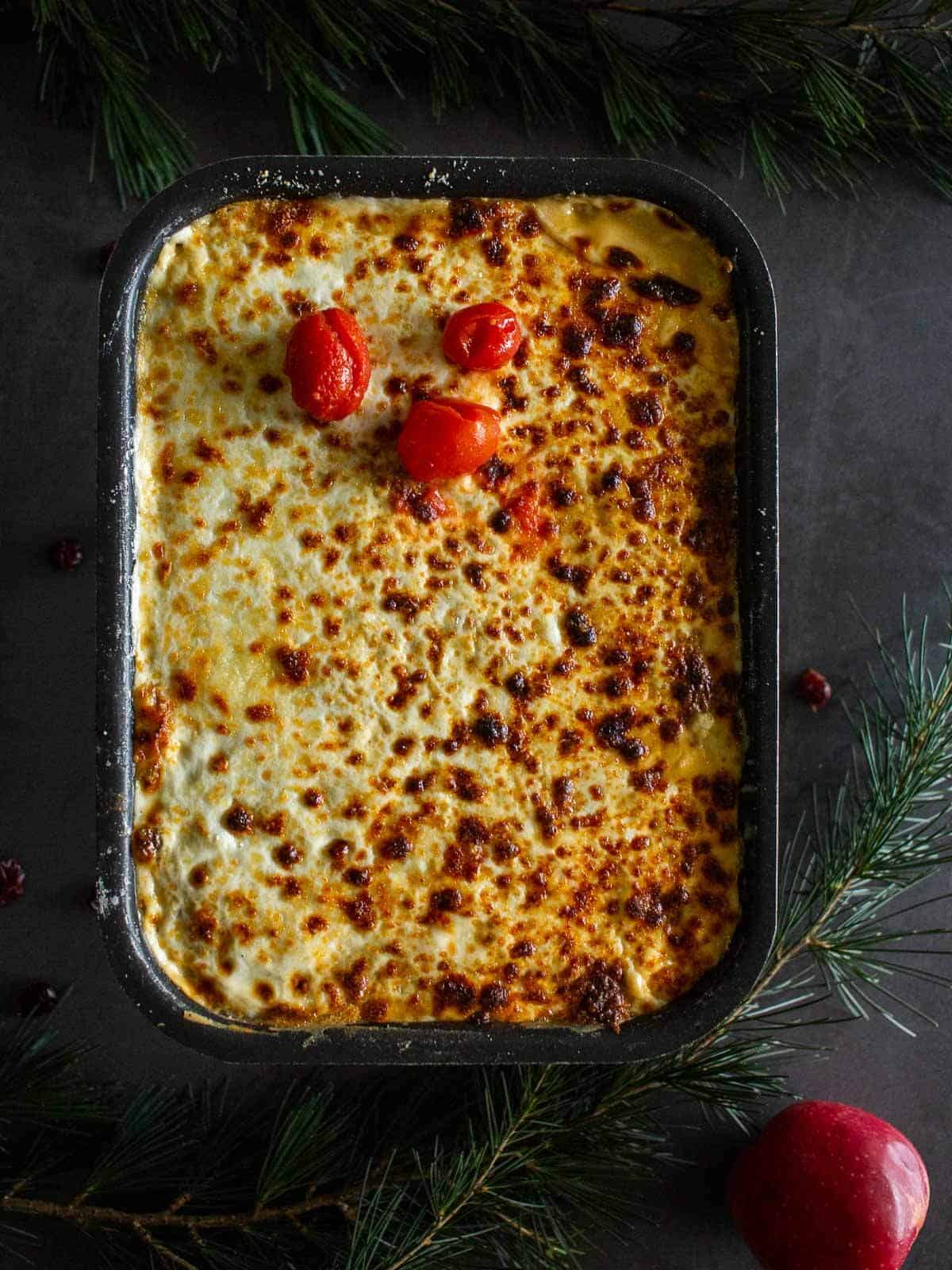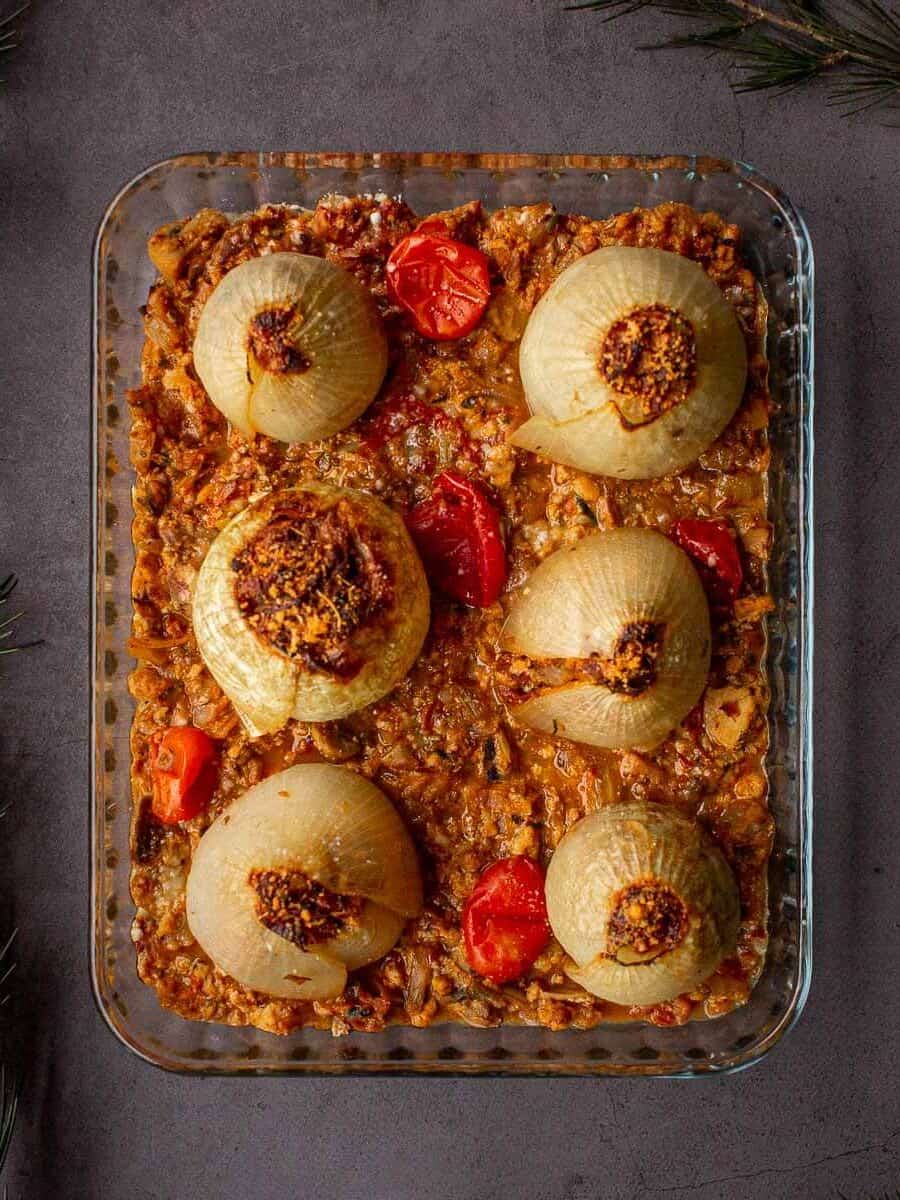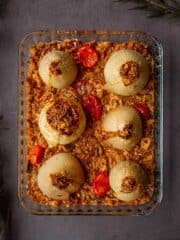 Recipe: Onions Stuffed with Porcini Mushrooms
The tofu and porcini mushrooms make up entirely for any meat craving palates. The stuffing by itself can be used as a Holiday stuffing.
Make this Recipe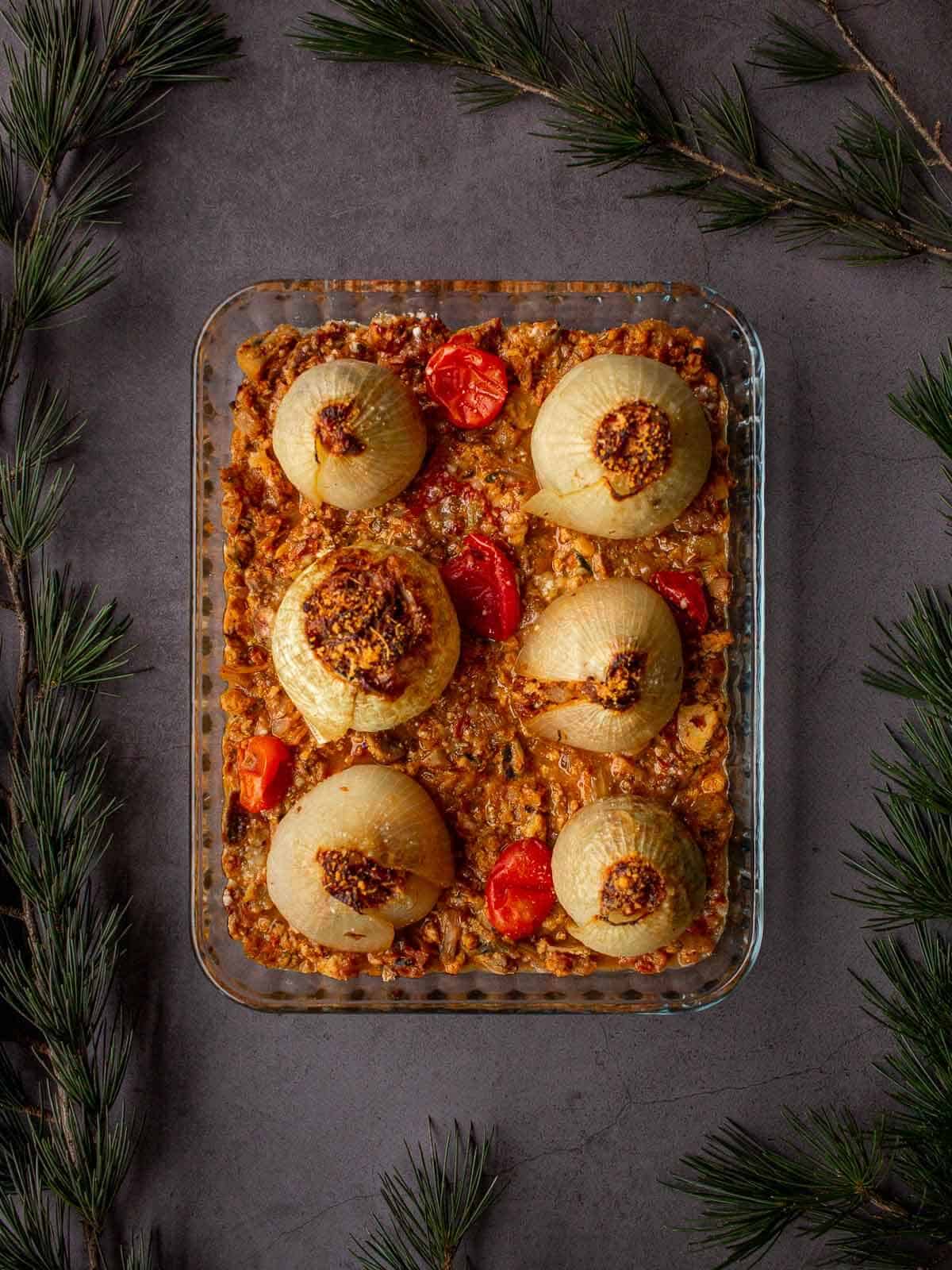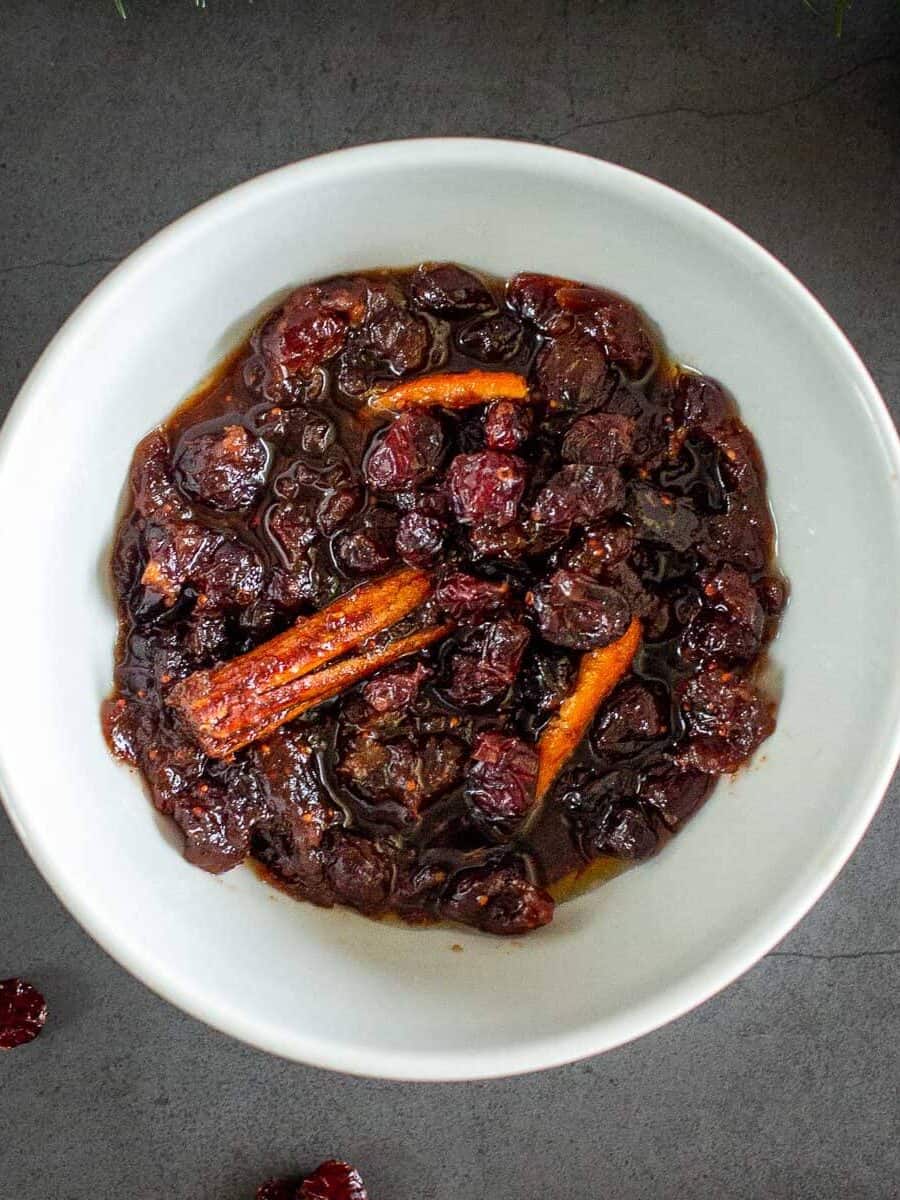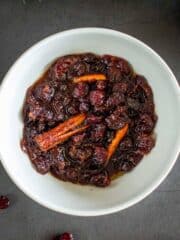 Recipe: Spiced Cranberry Sauce
We have tried this Spiced Cranberry Sauce with the Porcini Mushrooms Stuffing in warm rosemary Christmas bread buns, and it is heaven! This is the best cranberry sauce we have tried! Enjoy!
Make this Recipe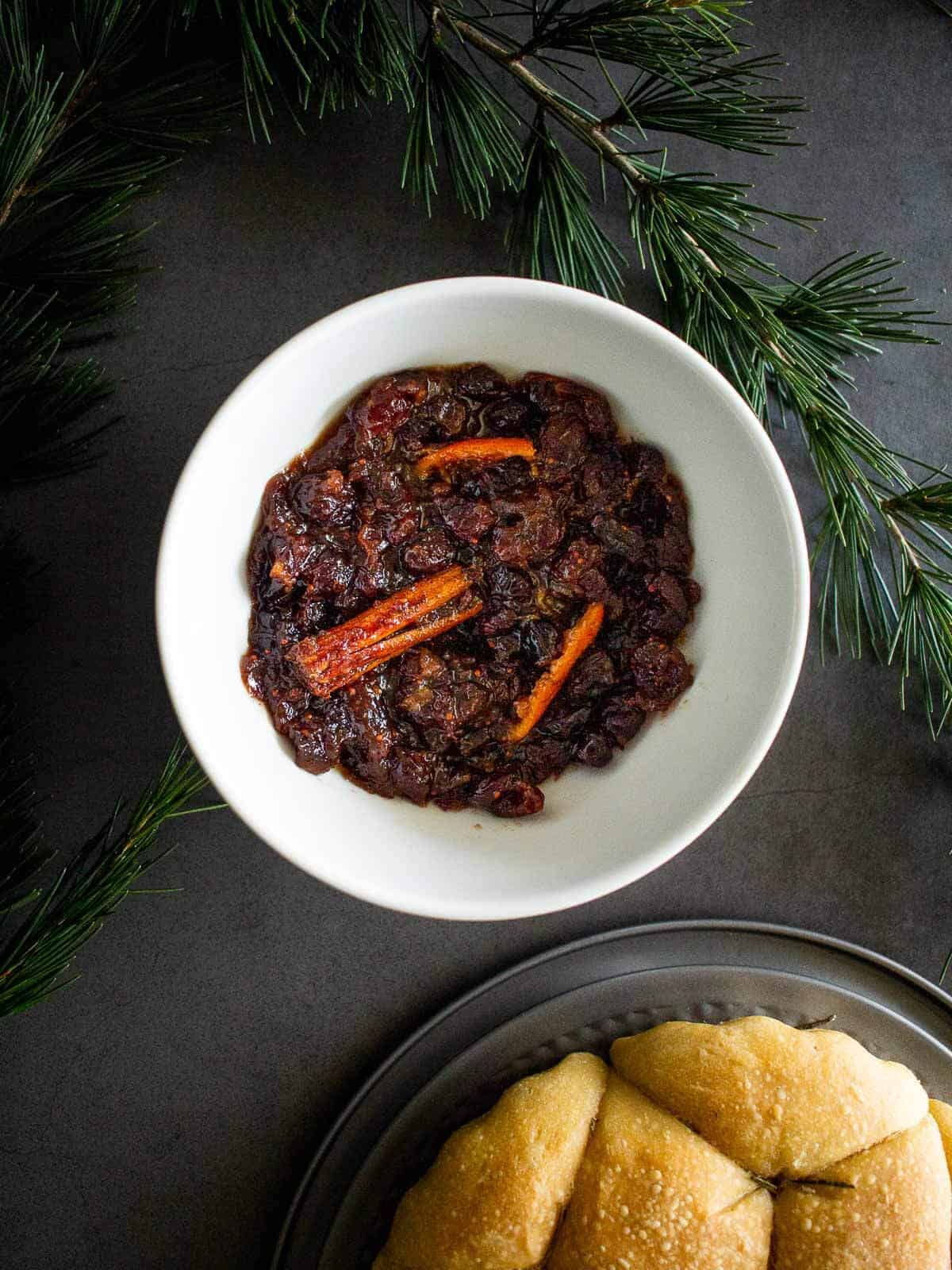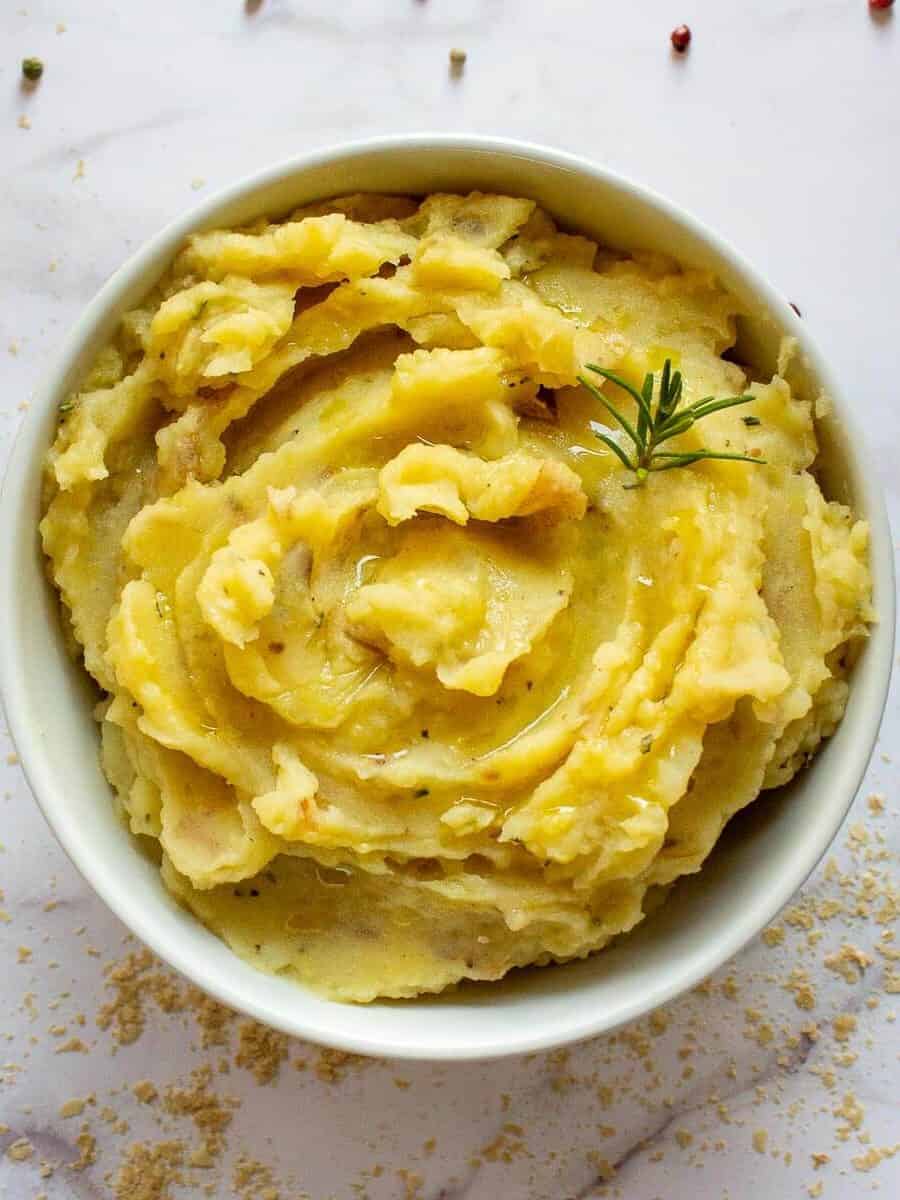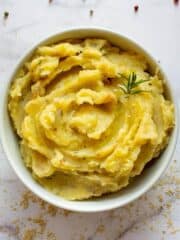 Recipe: Truffled Mashed Potatoes
Fast and Easy to make. Excelent as side for any dish.
Make this Recipe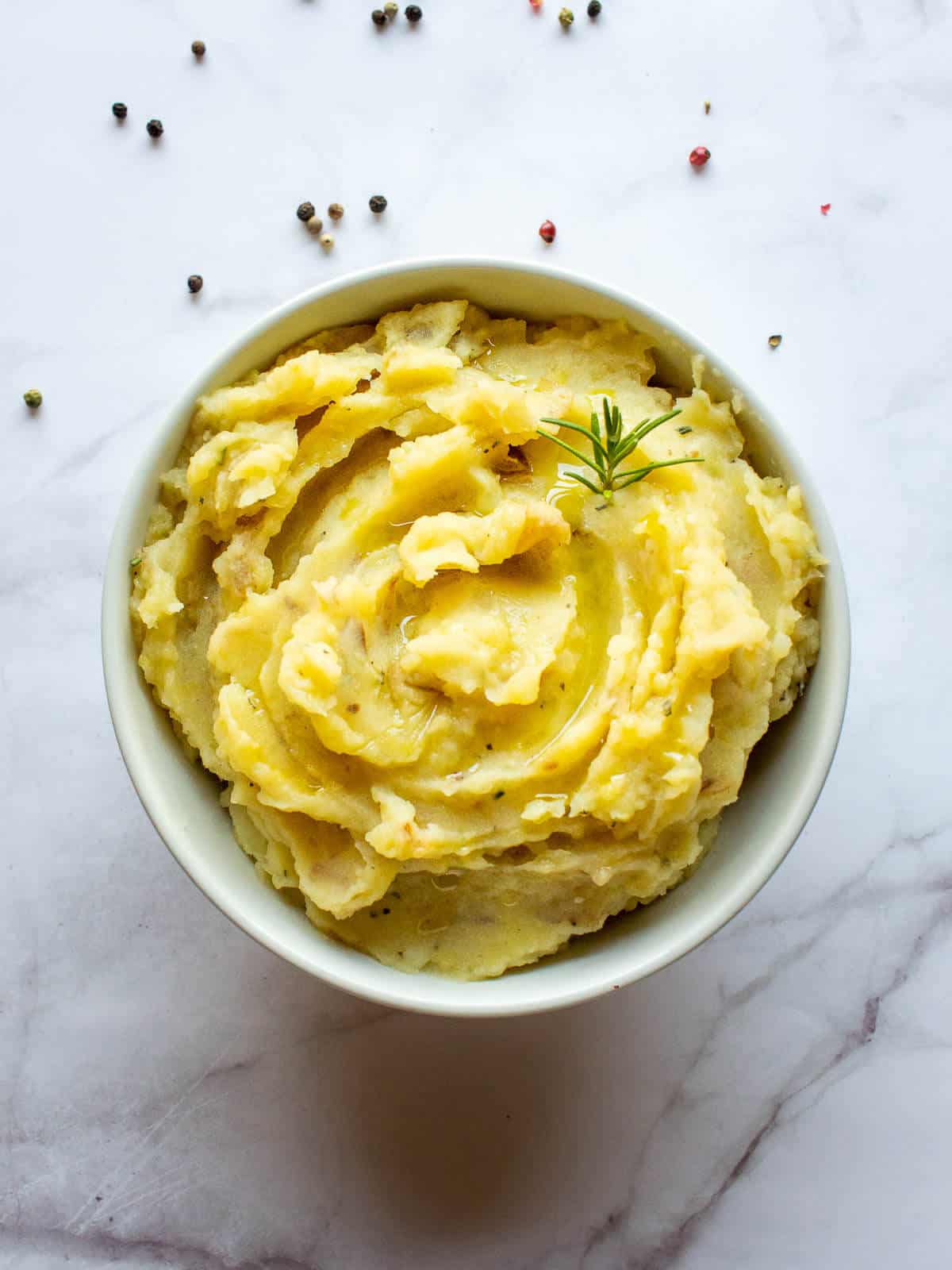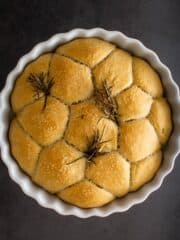 Recipe: Christmas Rosemary Bread Buns
This is a really soft fluffy Christmas Bread Buns Recipe. We pair them with the porcini mushrooms stuffing and the spiced cranberry sauce.
Make this Recipe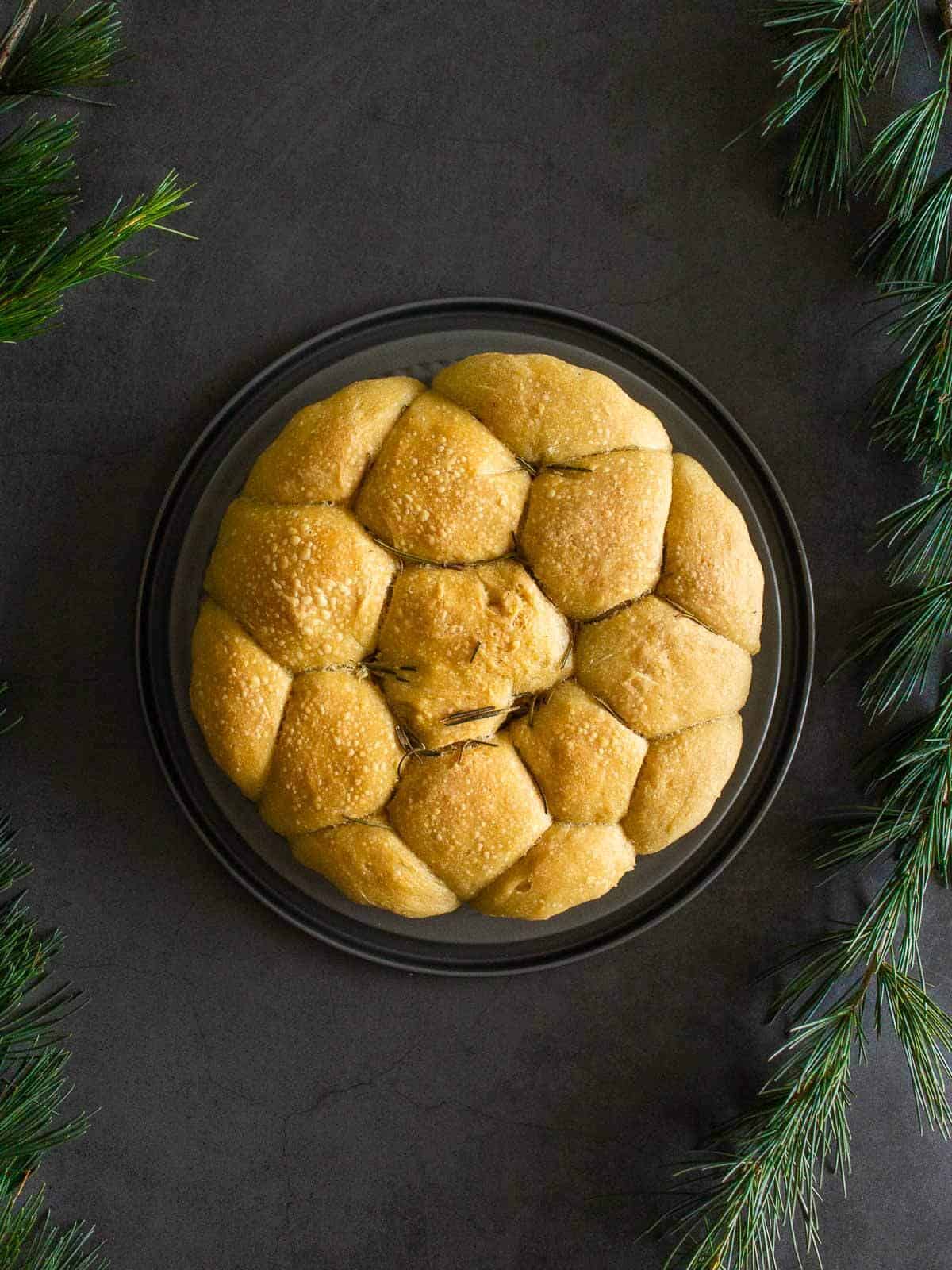 Traditional Panettone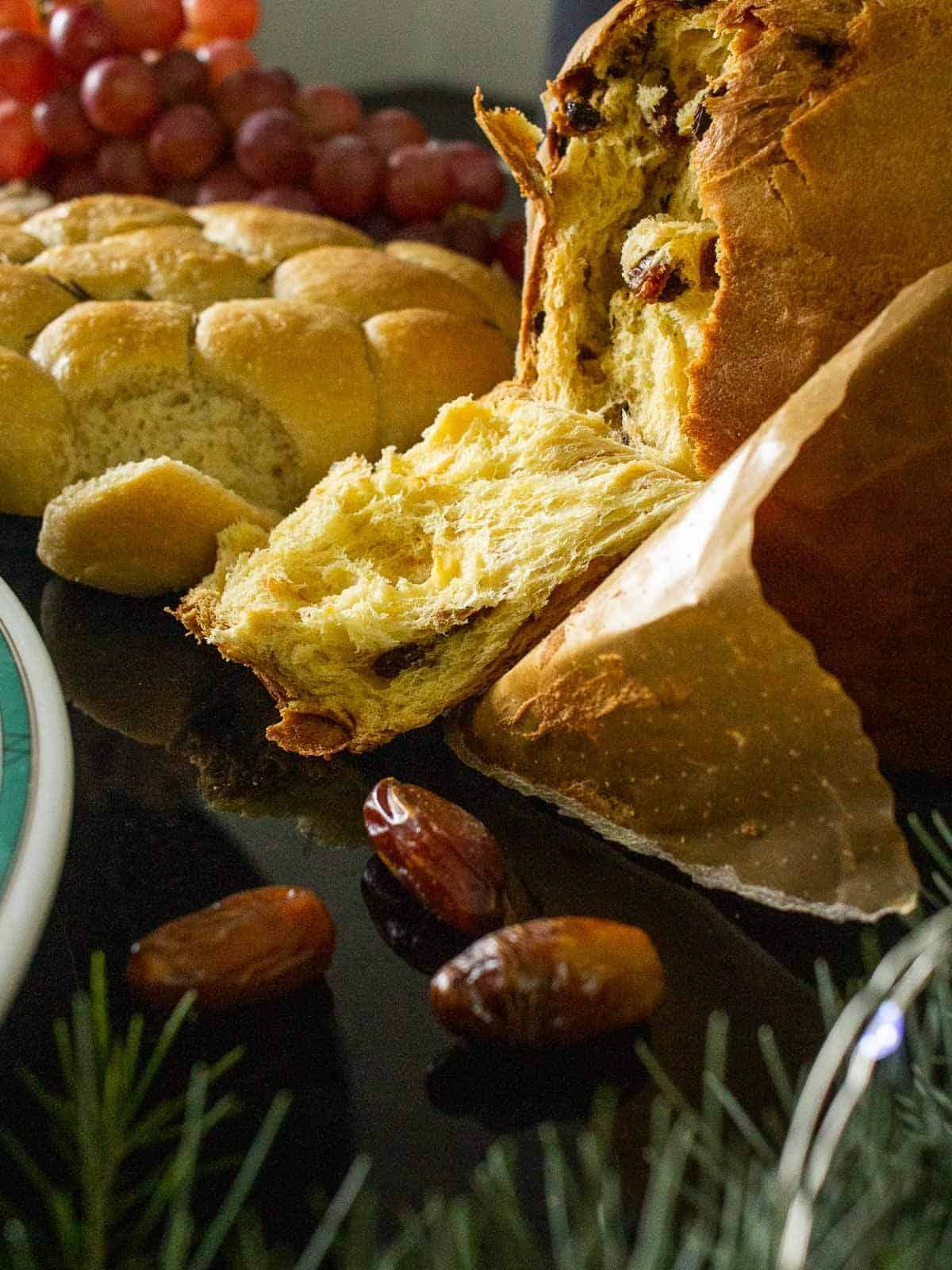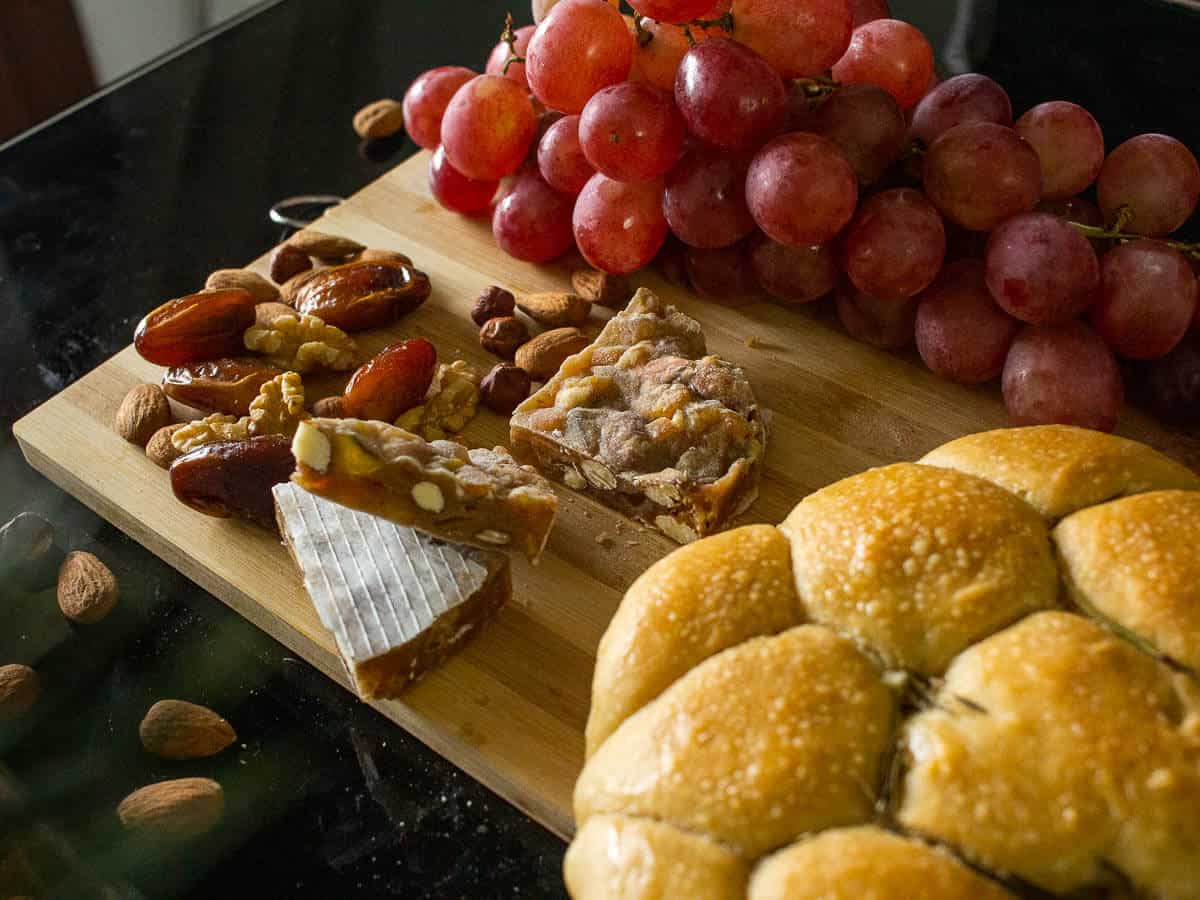 If you try any of these recipes, let us know! Leave a comment, rate it, and don't forget to tag a photo #ourplantbasedworld on Instagram. Cheers!
The information shown is an estimate provided by an online nutrition calculator. It should not be considered a substitute for a professional nutritionist's advice. See our full Nutritional Disclosure here.
Please note that some of the links here are affiliate links and I will earn a commission if you purchase through those links. I use all of the products listed and recommend them because they are companies that I have found helpful and trustworthy.